The Glory Part 2 | Filming Locations
Have you seen part 2 of "The Glory"? Check out this list of 16 different filming locations we've compiled! ~SPOILER ALERT~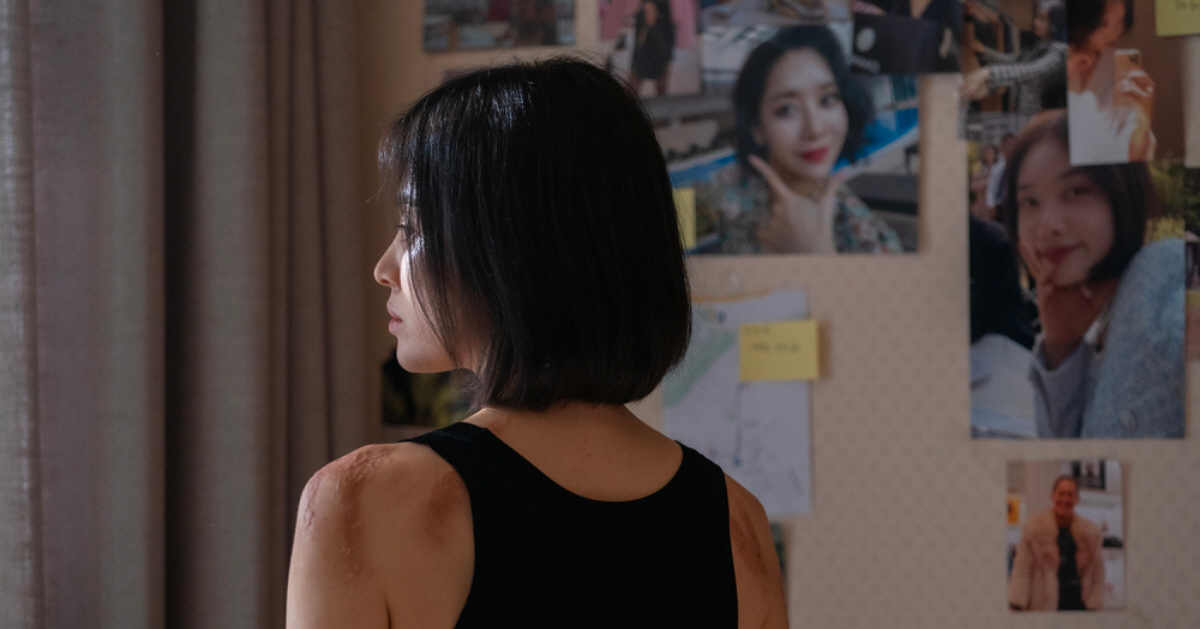 In early 2023, the most popular Korean drama worldwide is none other than the Netflix Korea original "The Glory". The first part of the show was already a hit, so viewers could not wait for the second part to come out to see what would happen. On March 10, 2023, the second season was released, drawing an astonishing conclusion to the show, and earning high reviews from Korean netizens for having a strong beginning and end.
We've compiled a list of some of the filming locations of part 2 of The Glory, so if you're a huge fan of the show, save this list so you can make a visit to some of these places when you visit Korea! We also have a blog for the filming locations of the first part of The Glory, so if you haven't read it yet, click here!
More K-drama Filming Locations
---
SPOILER ALERT
---
The Glory Part 2: Filming Locations
1. illy Cafe Signature Tower Branch (일리카페 시그니처타워점)
Location: 100 Cheonggyecheon-roJung-gu, Seoul (서울 중구 청계천로 100)
Hours: 07:30-19:00 (Closed on weekends)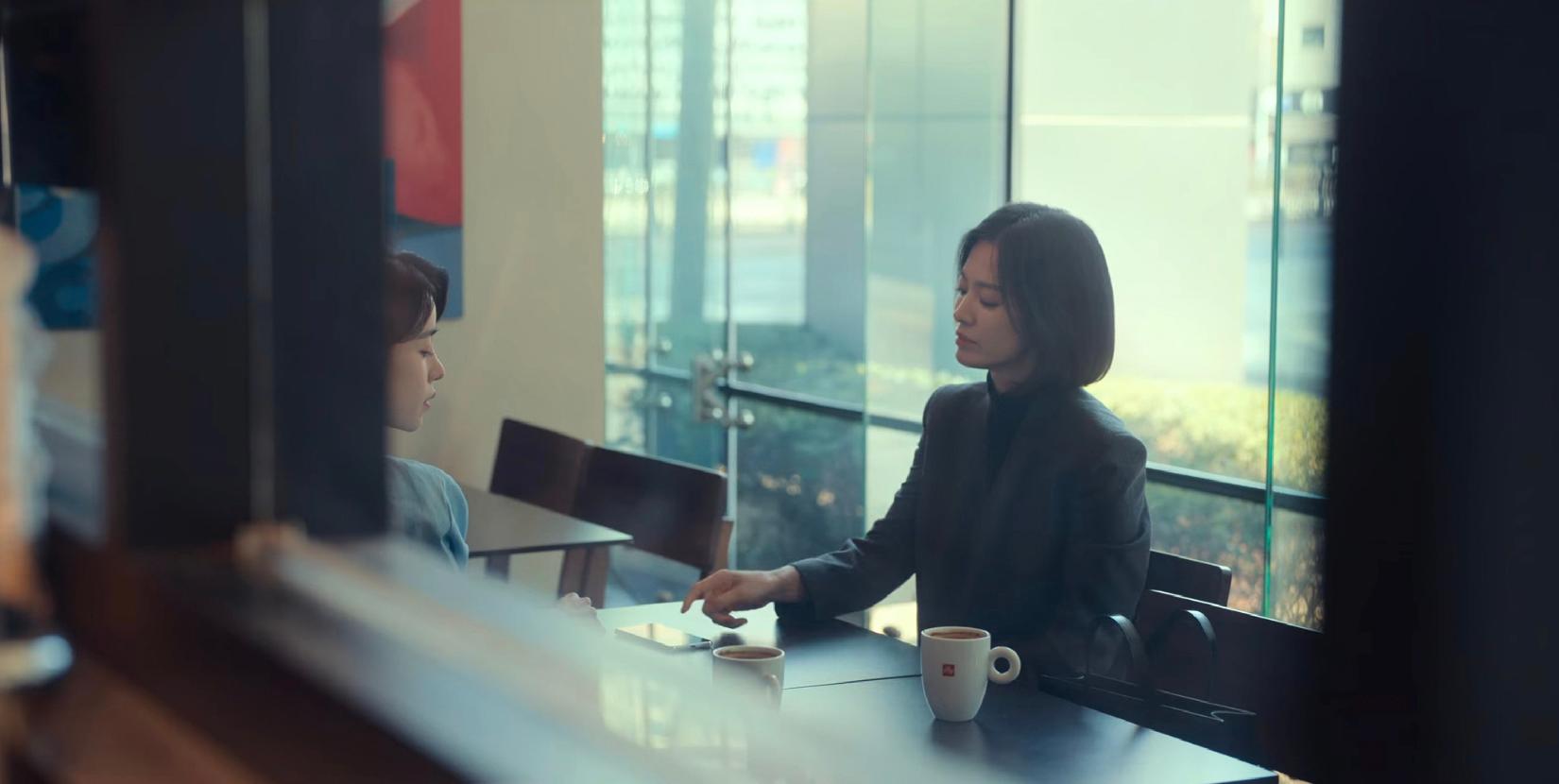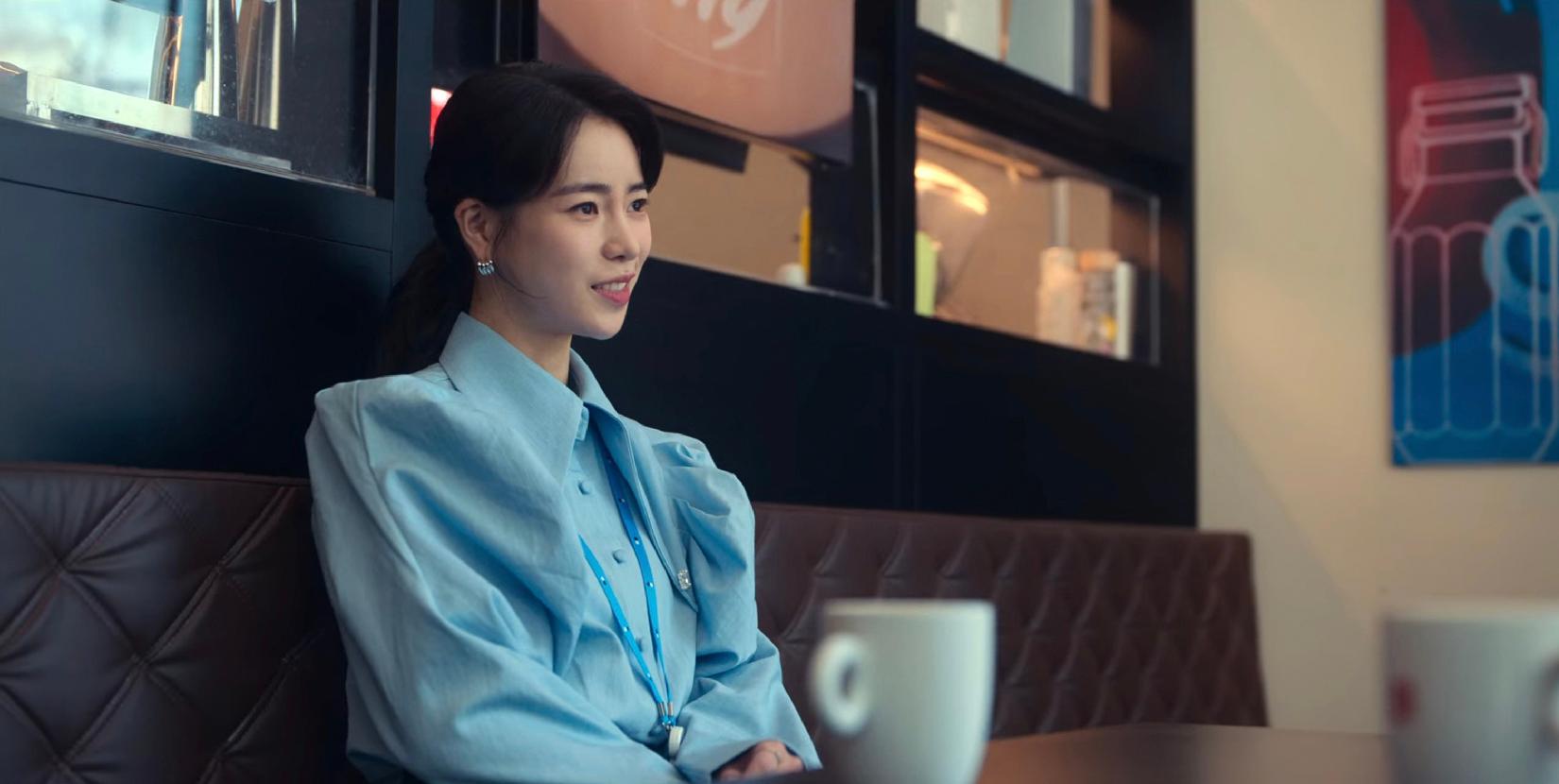 At the beginning of part 2, we see the scene where Park Yeonjin breaks into Dongeun's home. Dongeun confronts Yeonjin at a cafe and gives her one last chance to lessen her punishment by turning herself in. This cafe is illy Cafe, located in Signature Tower by Cheonggyecheon Stream in Seoul. It's worth mentioning that this location happens to be near the old office of Creatrip! If you'll be in Seoul, this is an easy visit to make!
2. 2398 Studio (2398 스튜디오)
Location: 37-9 Hoedong-gil, Paju-si, Gyeonggi-do (경기 파주시 회동길 37-9)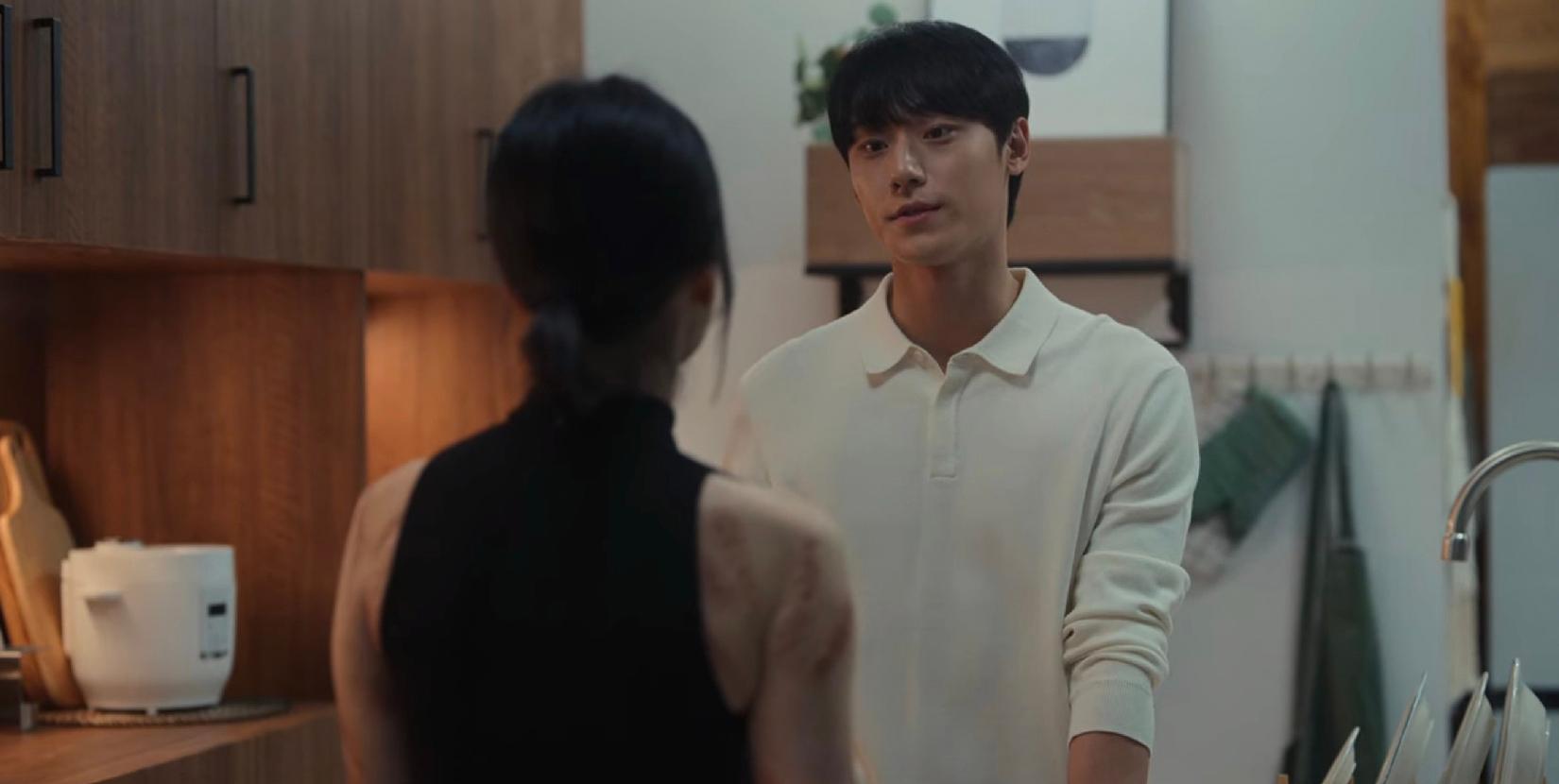 Joo Yeojeong's residence, which many have been curious about since the first part of The Glory, is actually a filming studio specifically designed for villa settings. Although it may be a bit difficult to visit in person, if given the chance, it'd be cool to check it out!
3. Cookie Coffee (쿠키커피)
Location: 12 Wirye Sunhwan-ro 4-gil, Sujeong-gu, Seongnam-si, Gyeonggi-do (경기 성남시 수정구 위례순환로4길 12)
Hours: 08:30-22:00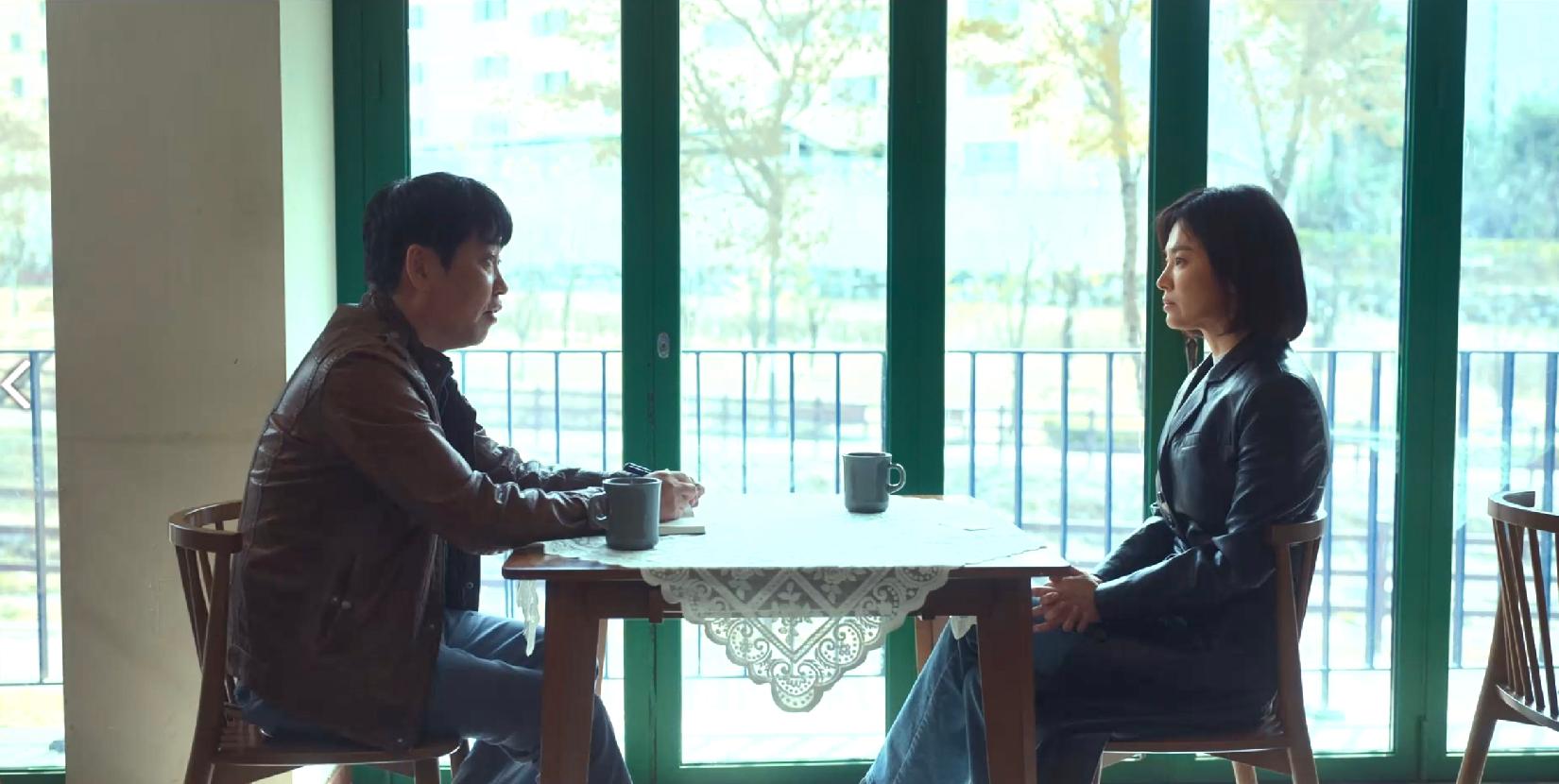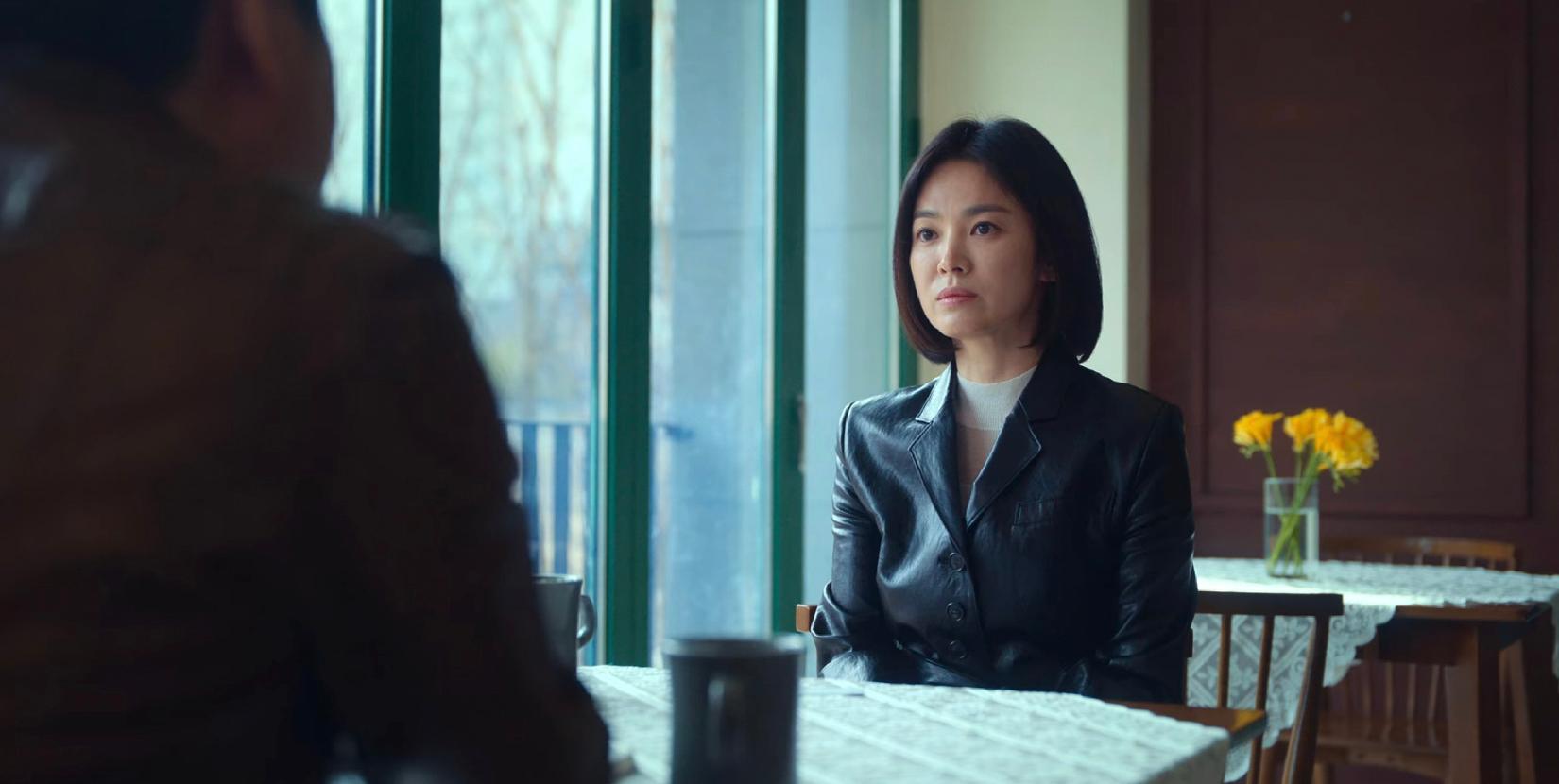 As Moon Dongeun seeks revenge in her own way and places some hope on the police reopening the case of Yoon Sohee's suicide case from years ago, she meets with a detective at a cafe. This cafe is actually a cafe called Cookie Coffee, located in Wirye, Seongnam.
4. 0914 Dosan Flagship Store (0914 도산 플래그십)
Location: 15 Dosandae-ro 45-gil, Gangnam-gu, Seoul (서울 강남구 도산대로45길 15)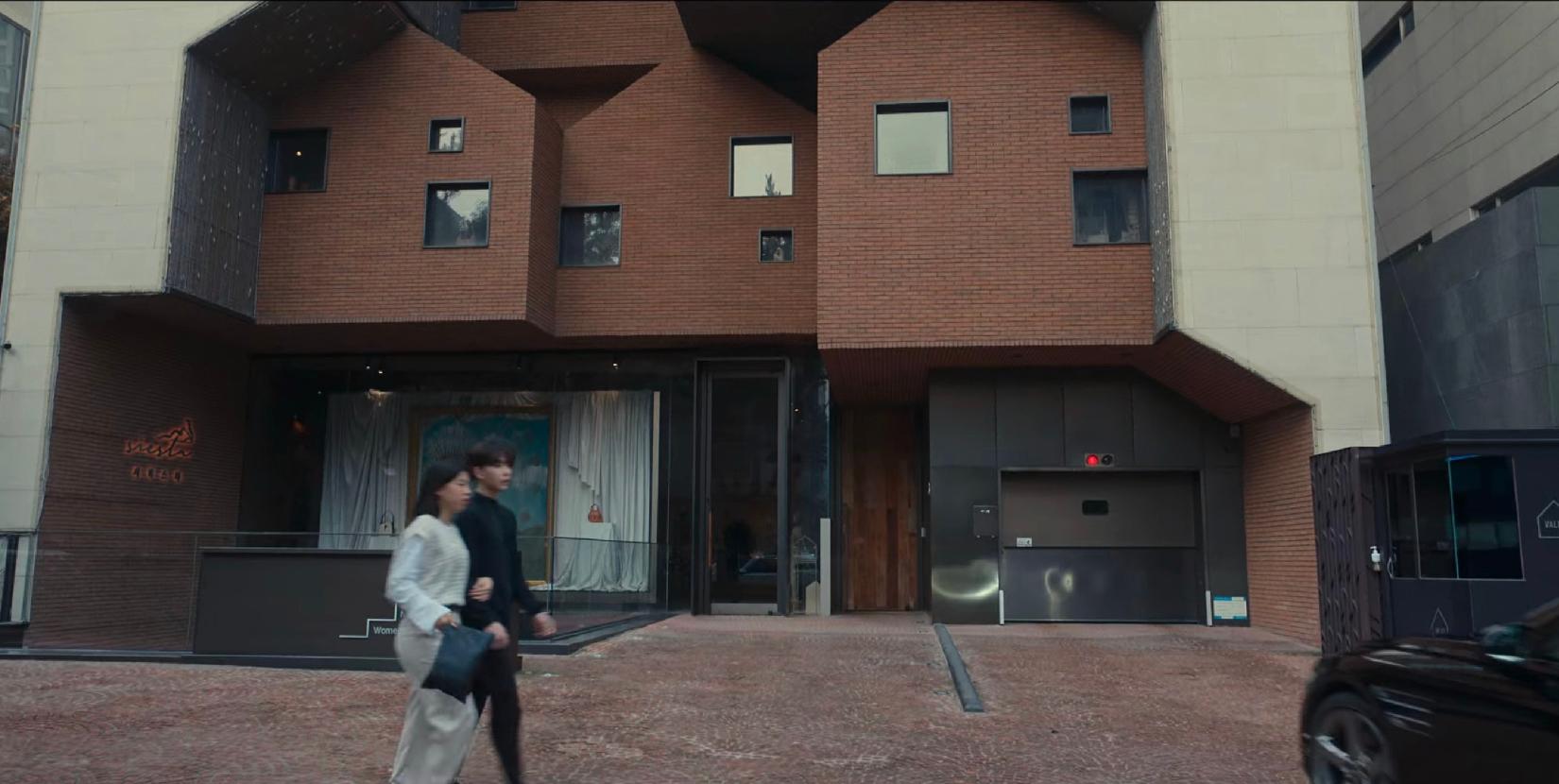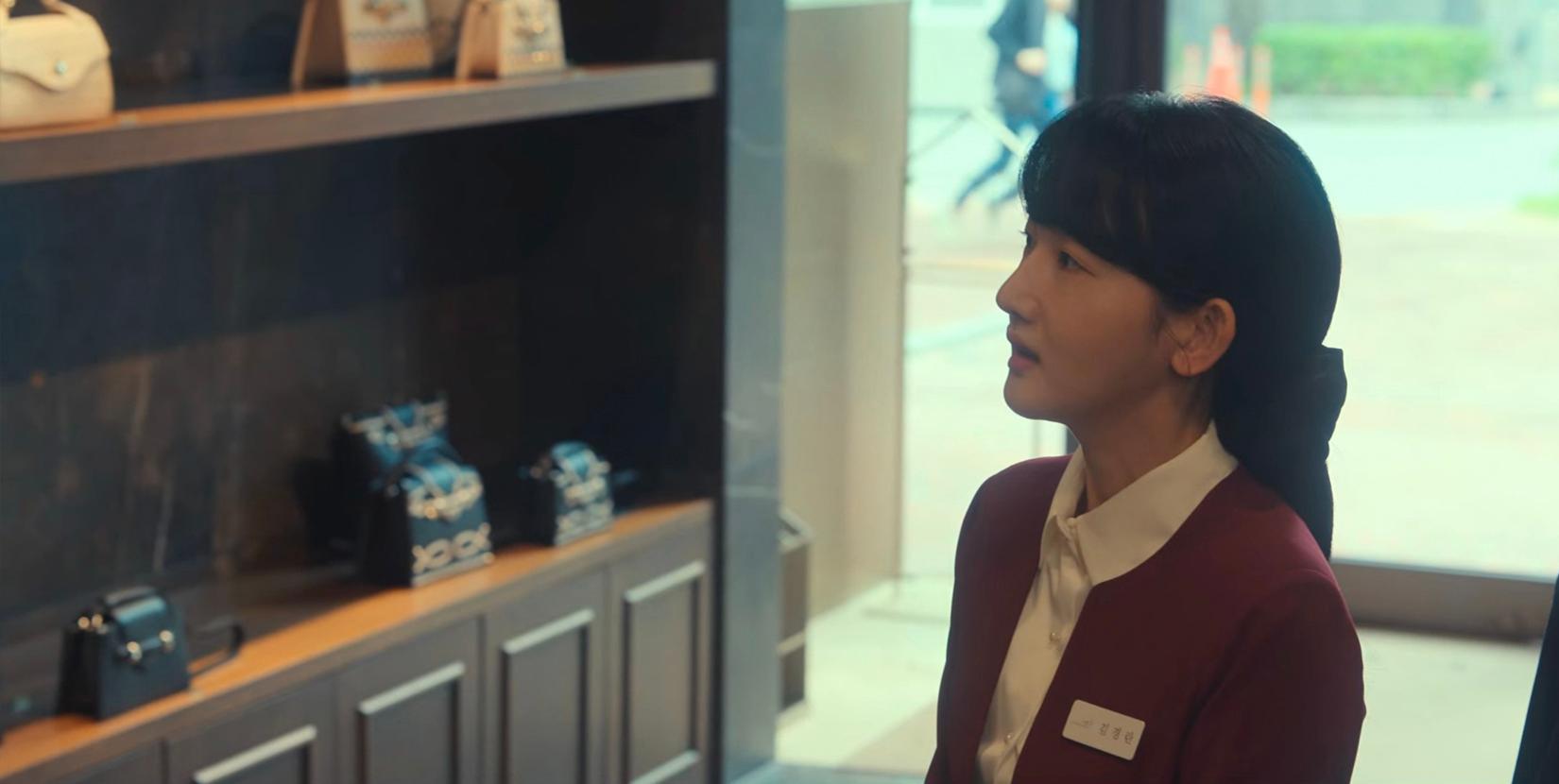 In The Glory, the boutique shop "Siesta", owned by Jeon Jaejun, plays a crucial role in the plot. Not only is it a place for secret affairs, but it is also the location where Son Myeongoh's mysterious disappearance, or death, takes place. The building is situated in the Gangnam District of Seoul, and has a very unique architectural style, with a regular storefront on the first floor and a cafe in the basement. If you are visiting the area near Gangnam Ilsan Park, be sure to take a photo here!
5. Joo Yeojeong's Plastic Surgery Clinic
Location: 3 Homi-ro, Sangdang-gu, Cheongju-si, Chungcheongbuk-do (충청북도 청주시 상당구 호미로 3)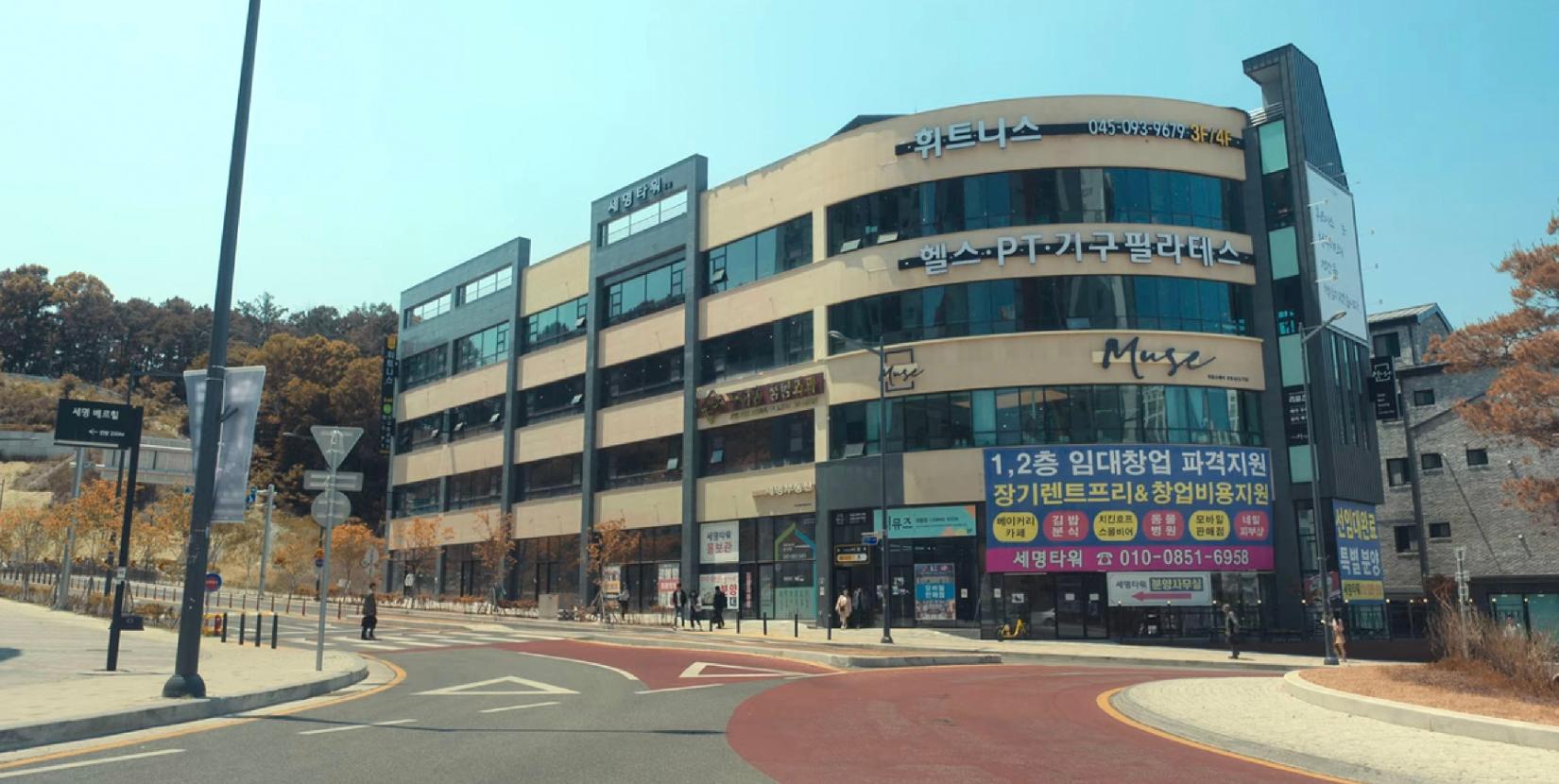 After leaving Seoul Joo Hospital, Joo Yeojeong opens his own plastic surgery clinic in Semyeong City to assist Moon Dongeun's revenge plan. The actual filming location is in Cheongju City, which also had many filming locations from The Glory Part 1. If you decide to make a trip to Cheongju, you can visit lots of filming spots from this series!
6. Hyundai Super (현대 슈퍼)
Location: 4 Hwarang-ro 59beon-gil, Bupyeong-gu, Incheon (인천 부평구 화랑로59번길 4)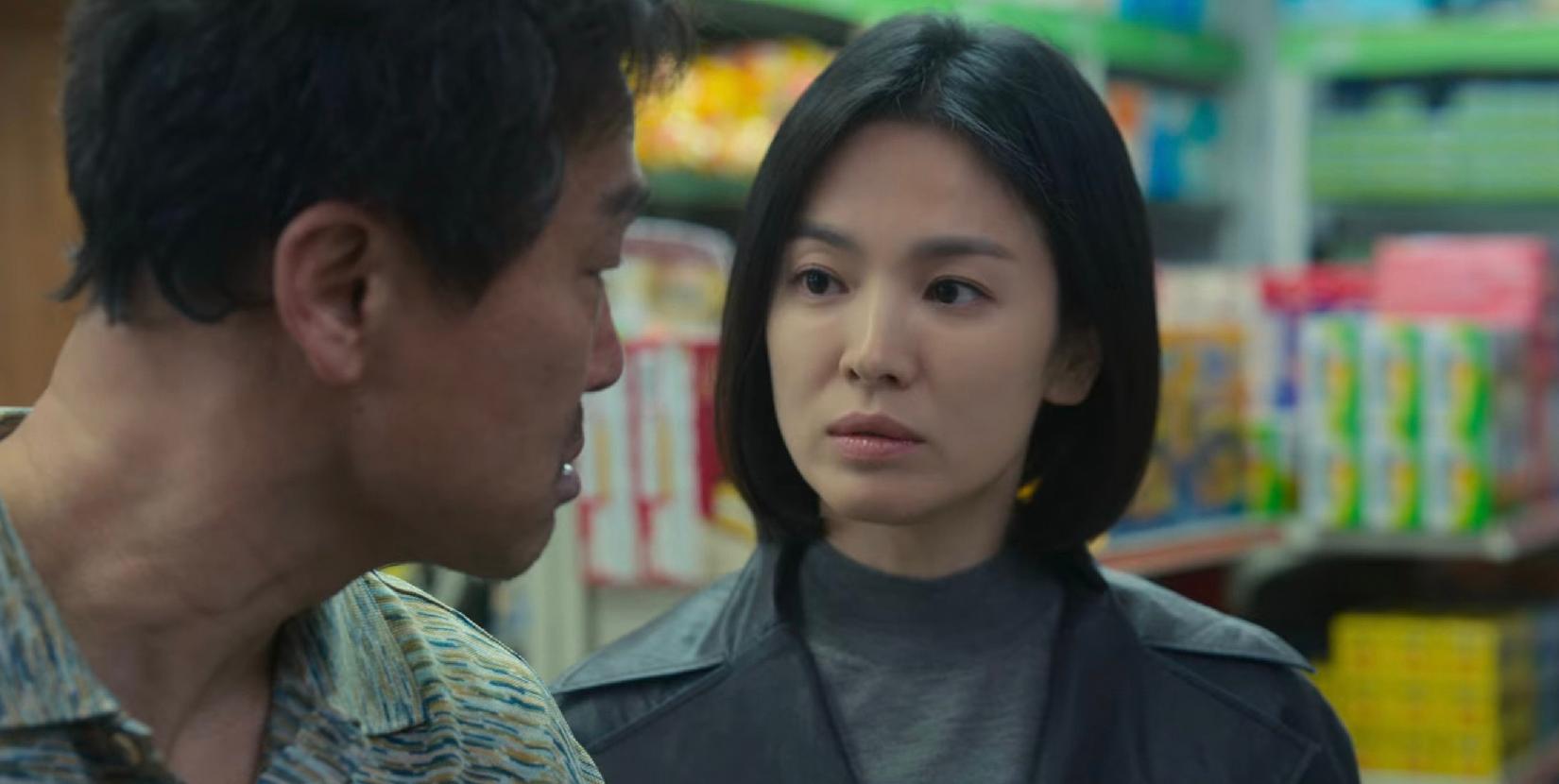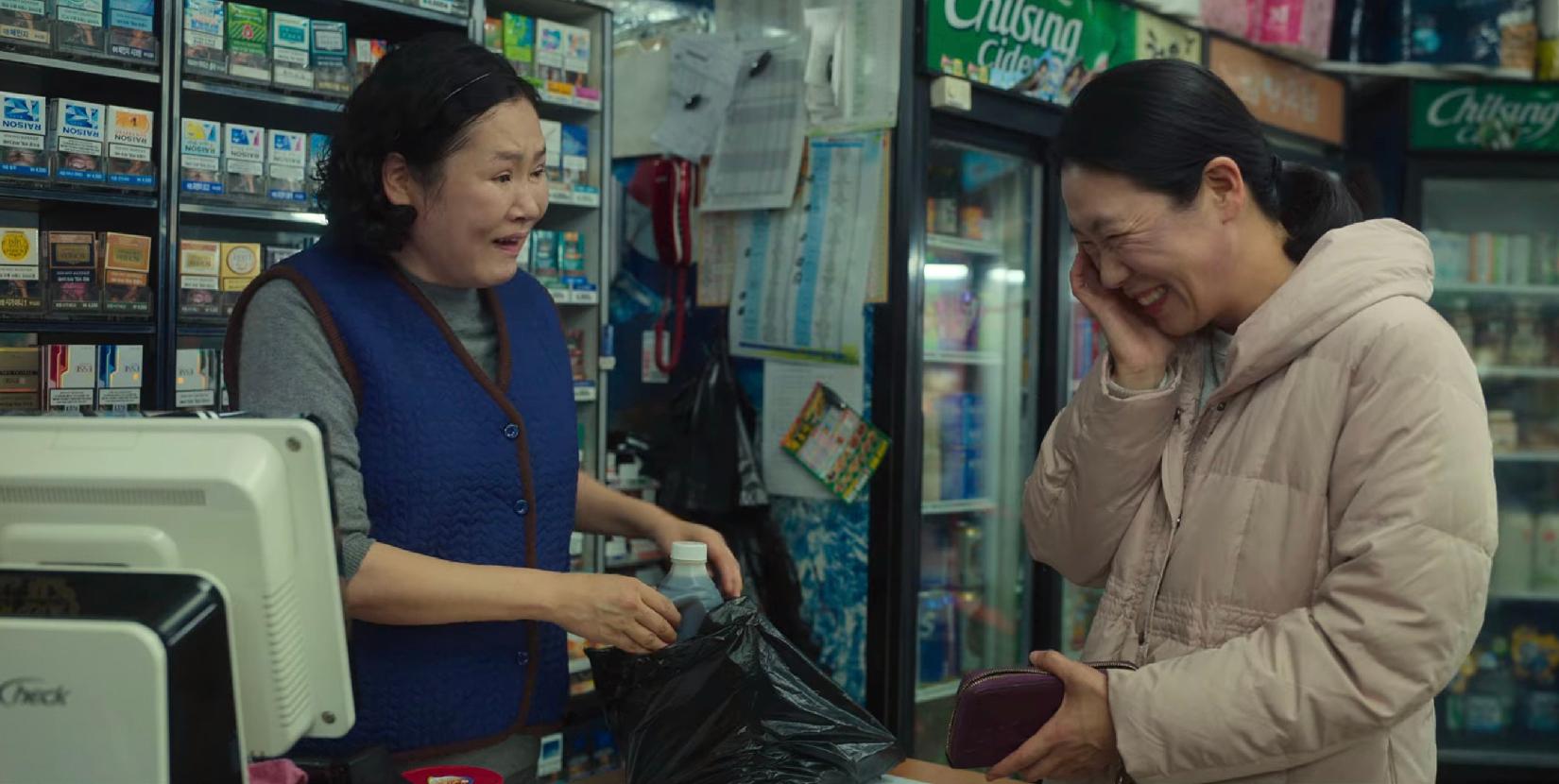 The convenience store near Kang Hyunnam's home, where the kind store clerk leaves a deep impression, is actually a small supermarket located in Bucheon, Incheon. It has very strong local Korean vibes, feeling like a scene from a retro movie!
7. Odaltong Bunsik (오달통분식)
Location: 56 Bukbyeonjung-ro 65beon-gil, Gimpo-si, Gyeonggi-do (경기 김포시 북변중로65번길 56)
Hours: Weekdays - 11:30-19:30 / Weekends - 11:30-19:00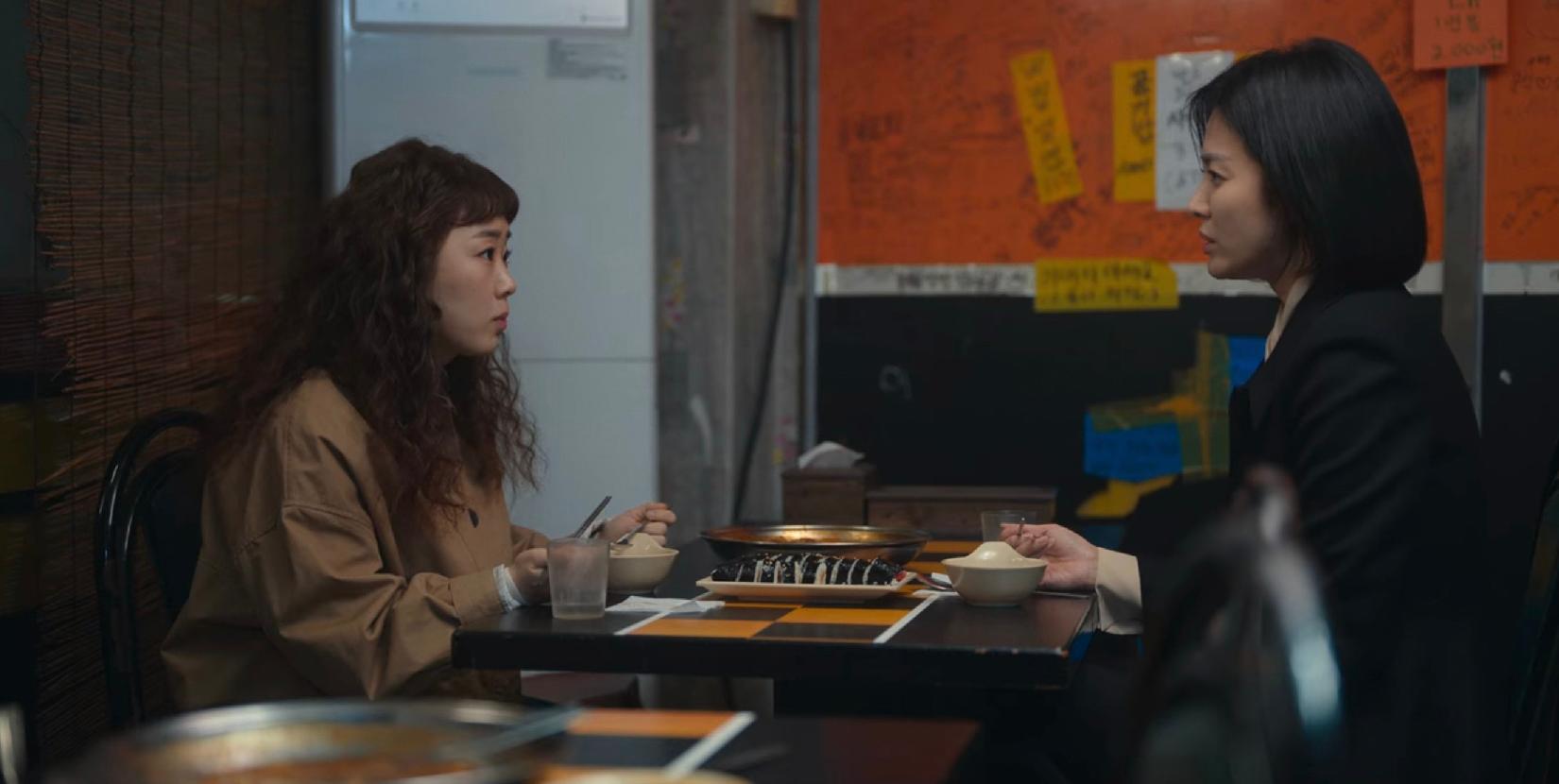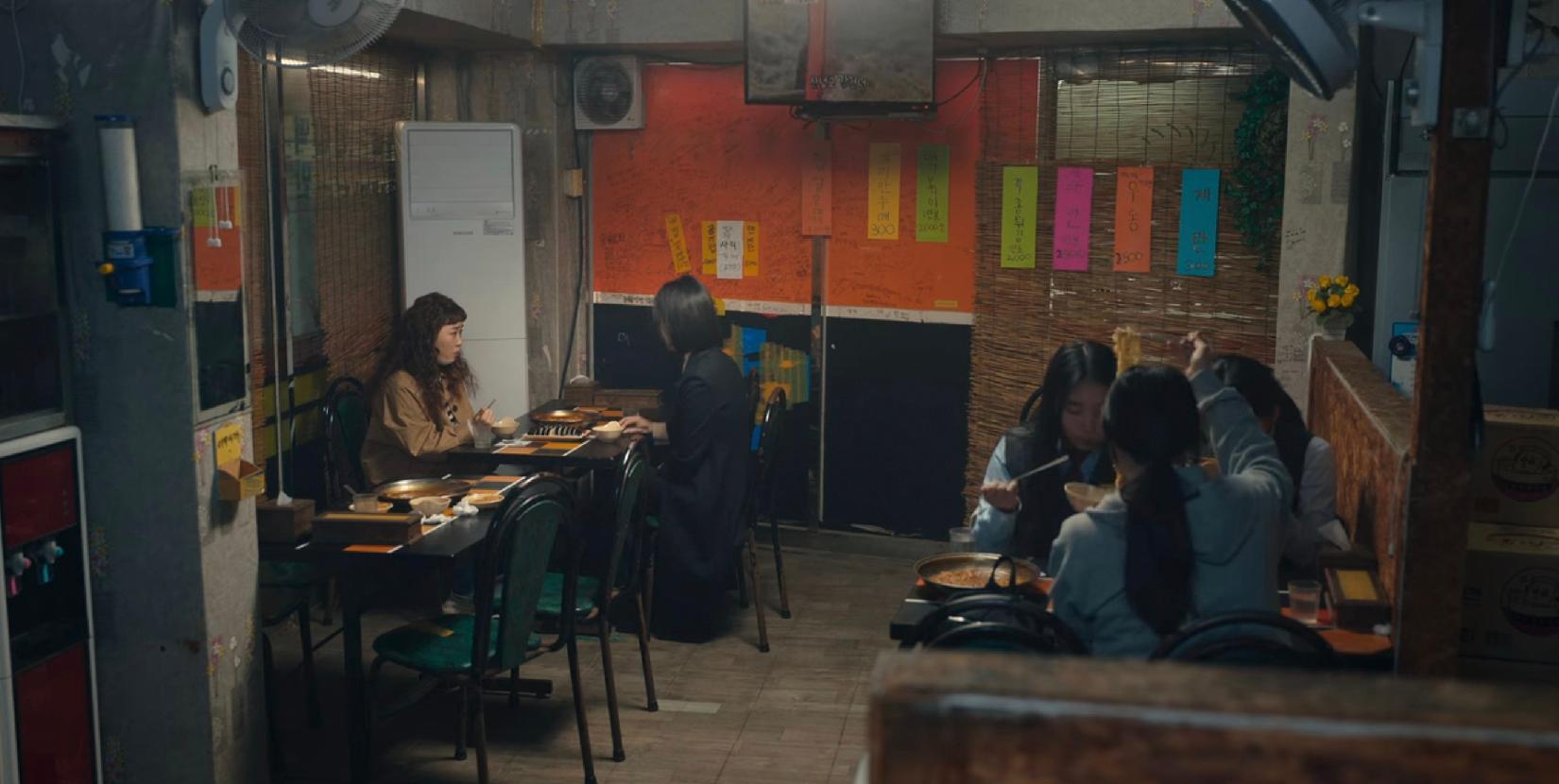 In The Glory, many small local restaurants appear, like the one where Moon Dongeun and her former colleague Goo Seonghee meet to discuss the details of her revenge plan. This little restaurant, Odaltong Bunsik, is located in Gimpo City, and you can get a simple tteokbokki dish for just 2,000 KRW, which is super cheap! Don't you want to go and try it out?
8. Napcheong Brassware (납청놋전)
Location: 5 Insadong 10-gil, Jongno-gu, Seoul (서울 종로구 인사동10길 5)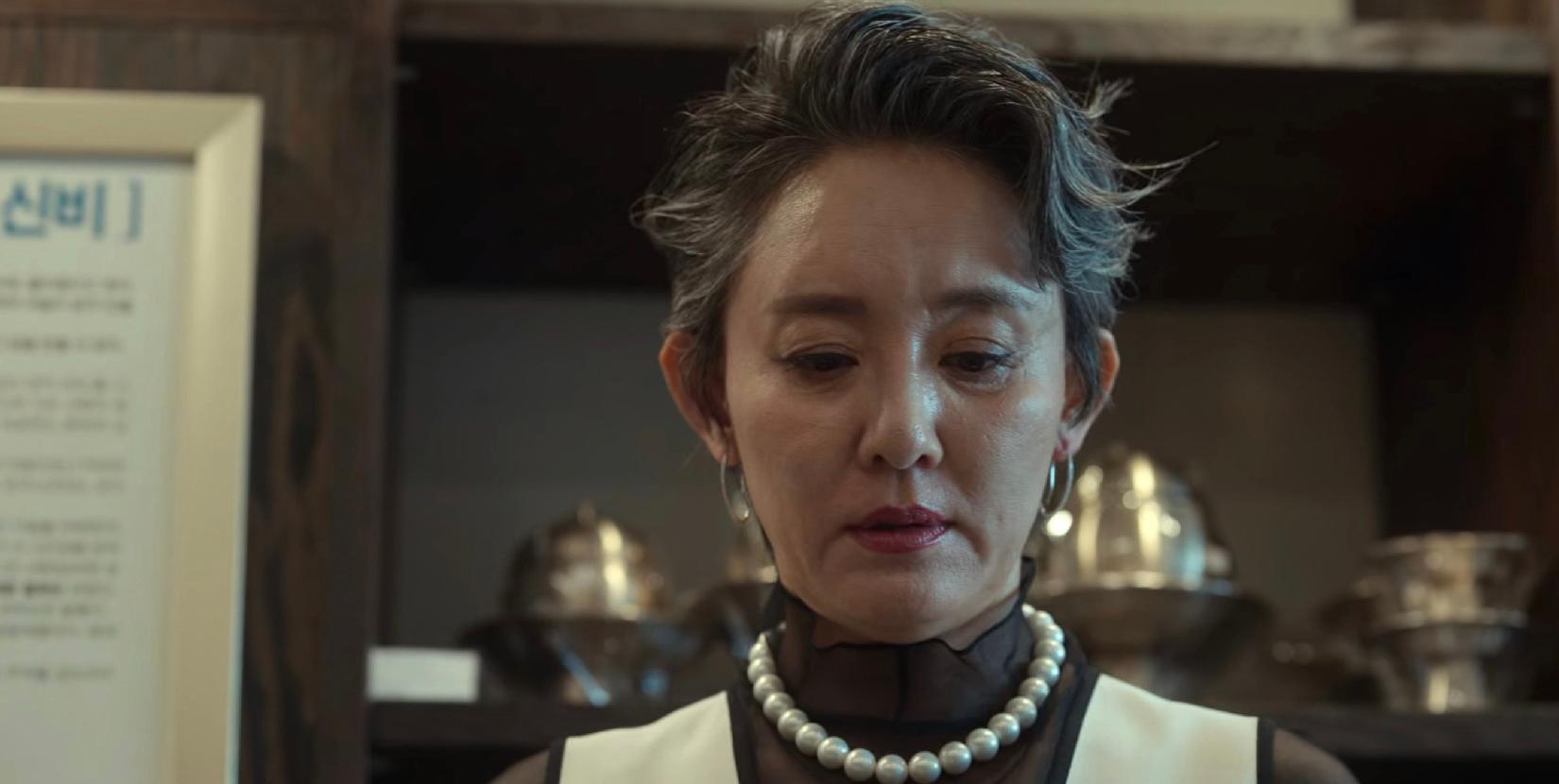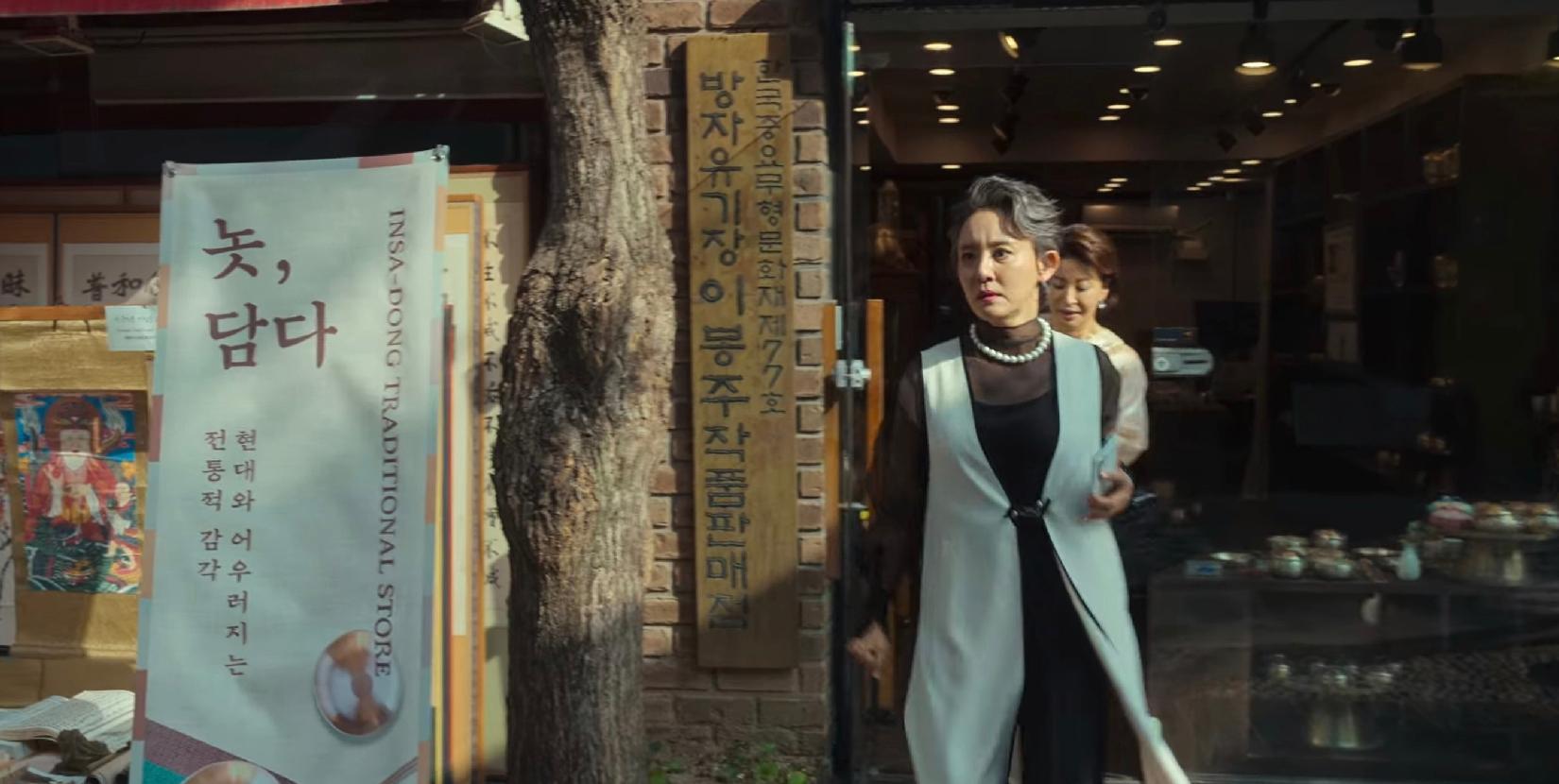 Remember the scene where Park Yeonjin's mother receives a threatening blackmail message and looks terrified? Does the shop she's looking around at look slightly familiar? It's actually a shop called Napcheong Brassware in Insadong! The store mainly sells works by an artist who holds Korea's Intangible Cultural Property No. 77, specializing in brassware. If you're a fan of this type of textured tableware and daily necessities, you can check it out for yourself while visiting Insadong!
9. Dochon Village Community Center (도촌마을회관)
Location: 8 Gotsan-gil, Ilsanseo-gu, Goyang-si, Gyeonggi-do (경기 고양시 일산서구 곳산길 8)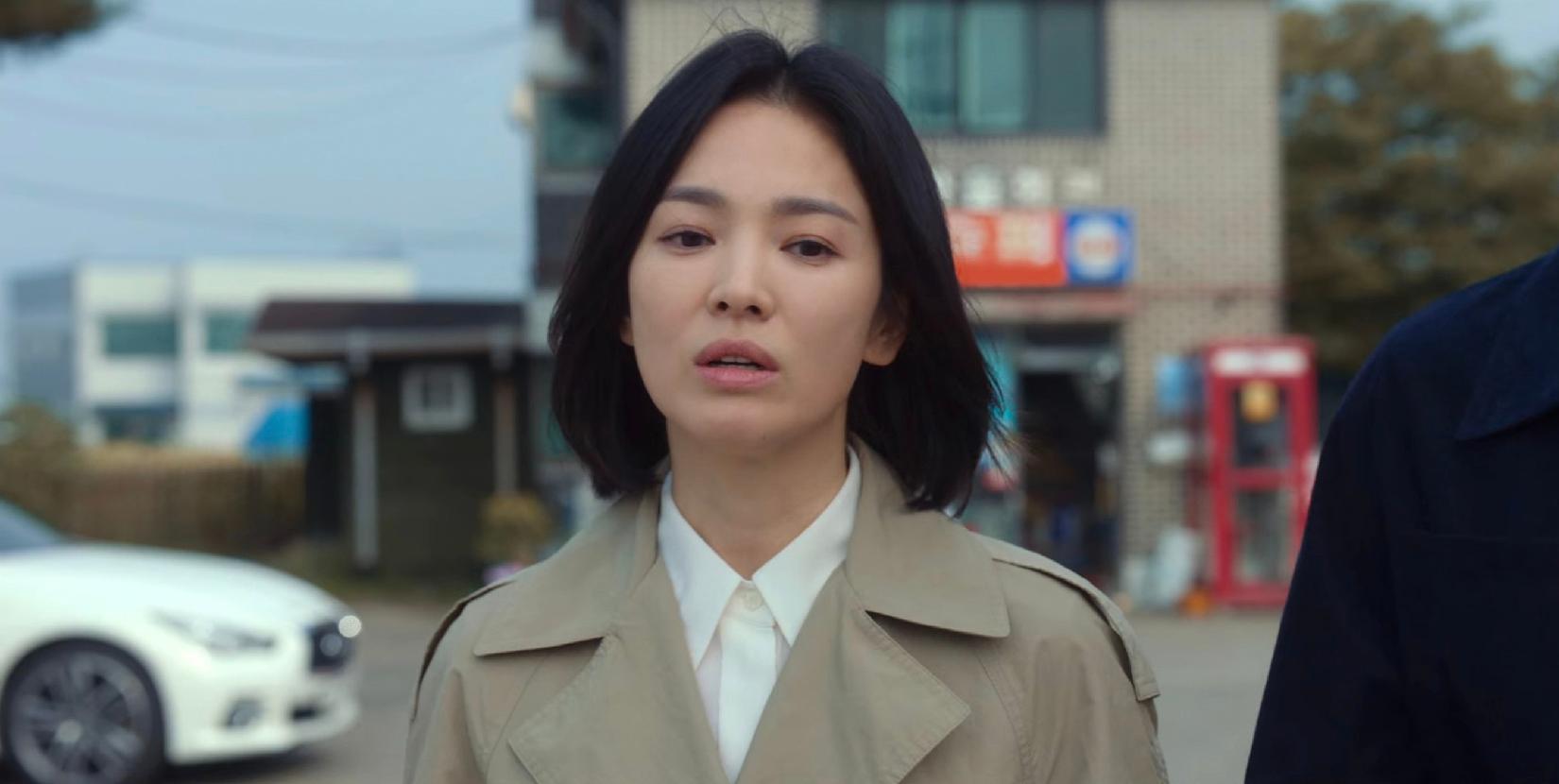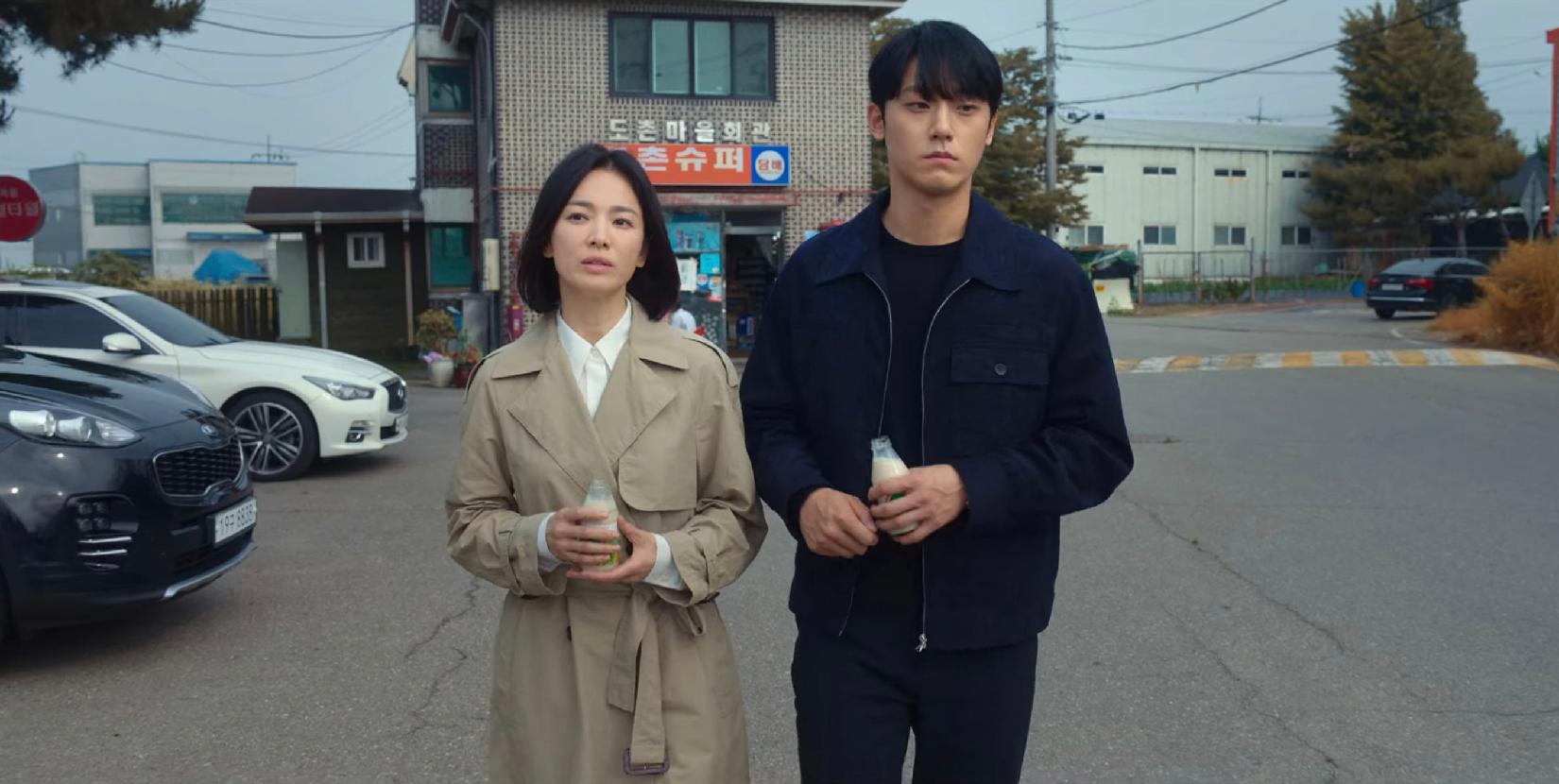 After Moon Dongeun and Joo Yeojeong went to the abandoned funeral home, they discussed a highly unlikely scenario after stopping by a little mart. It's located in a little village in Goyang. It is possible to scout the location, but keep in mind it's a bit far from the subway station.
10. Seongyeong Chinese Restaurant (선경중화요리)
Location: 331 Tongil-ro, Paju-si, Gyeonggi-do (경기 파주시 통일로 331)
Hours: 10:30-21:00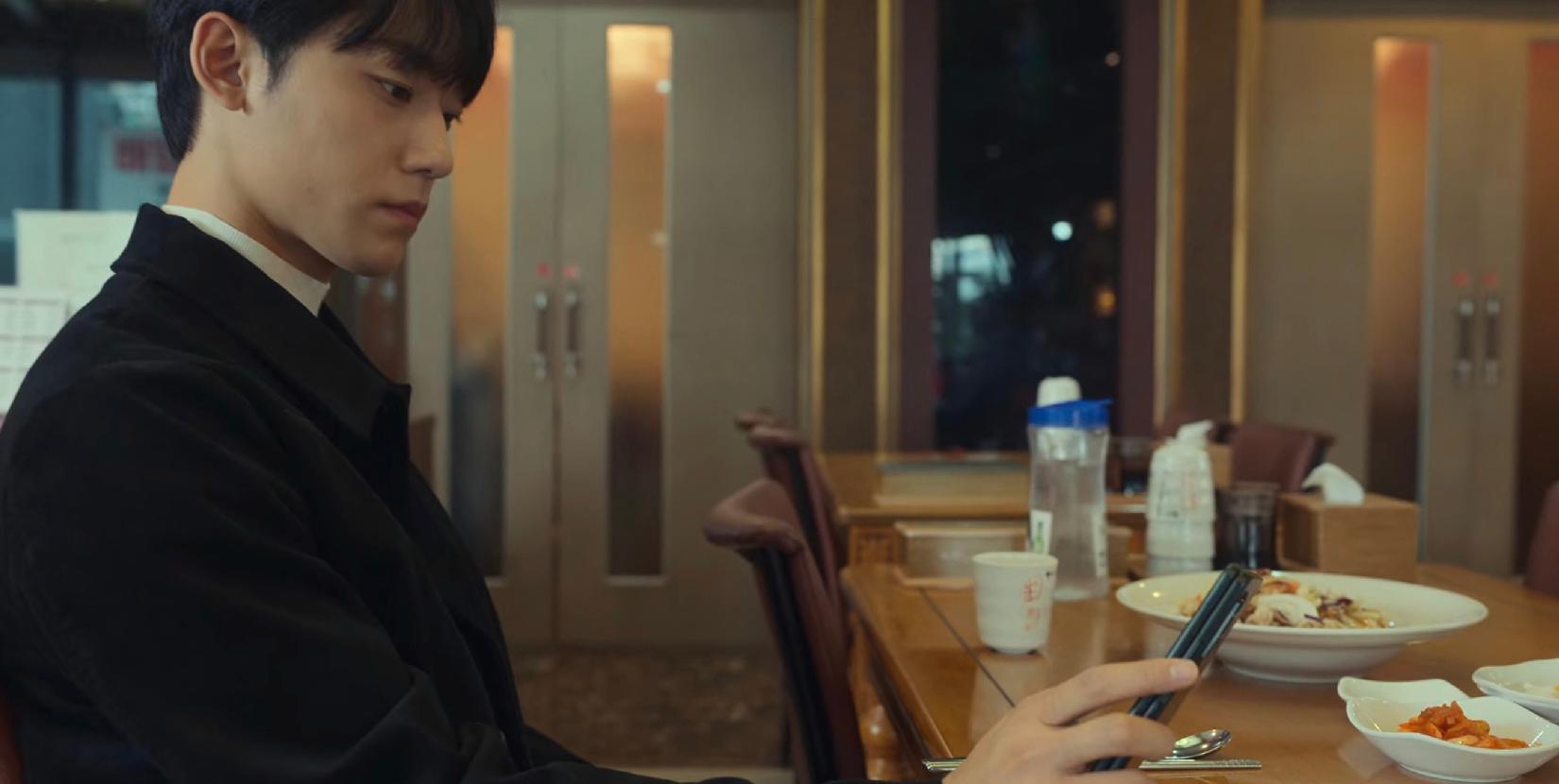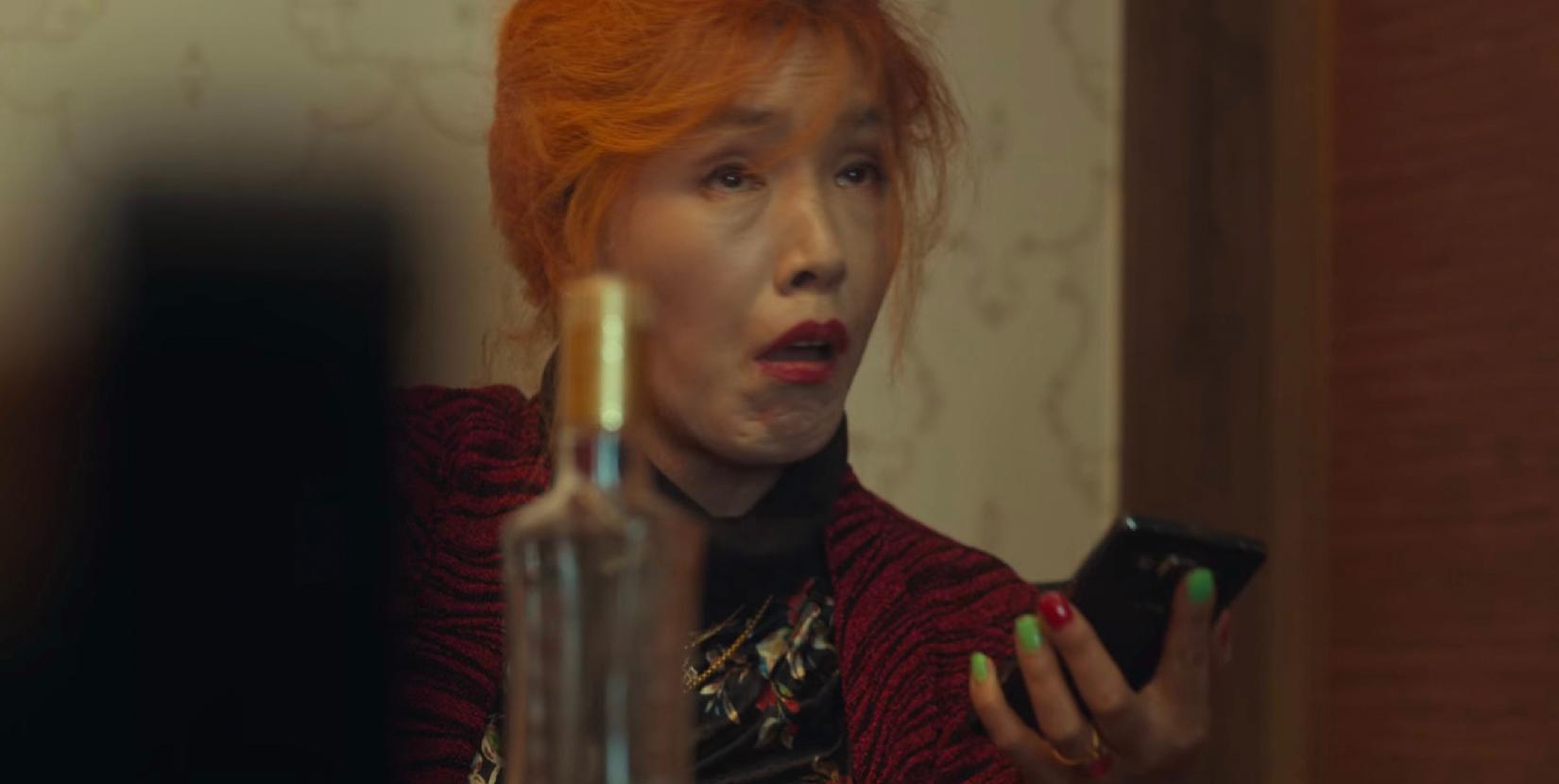 The most detestable character in The Glory is undoubtedly Moon Dongeun's hopeless mother. In a scene where she gets drunk and constantly harasses Joo Yeojeong after getting a hold of his contact information, they are at a Chinese restaurant called Seongyeong Chinese Restaurant in Paju. Personally, I would like to try dining there once!
11. Napjak Sogalbisal (납작소갈비살)
Location: #103, 32-21 Mugunghwa-ro, Ilsandong-gu, Goyang-si, Gyeonggi-do, South Korea (경기 고양시 일산동구 무궁화로 32-21 103호)
Hours: 12:00-00:00 (Closed on Sundays)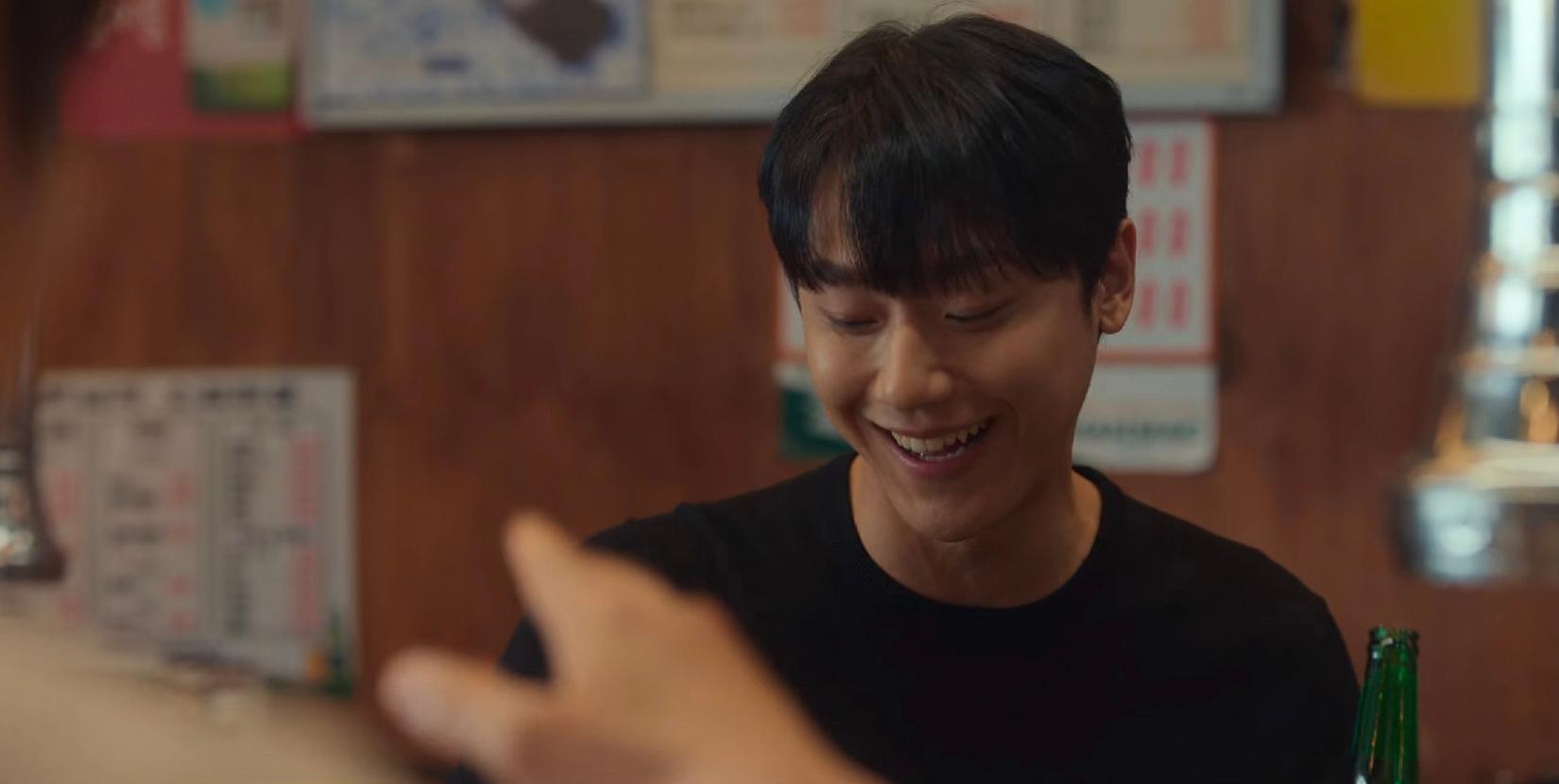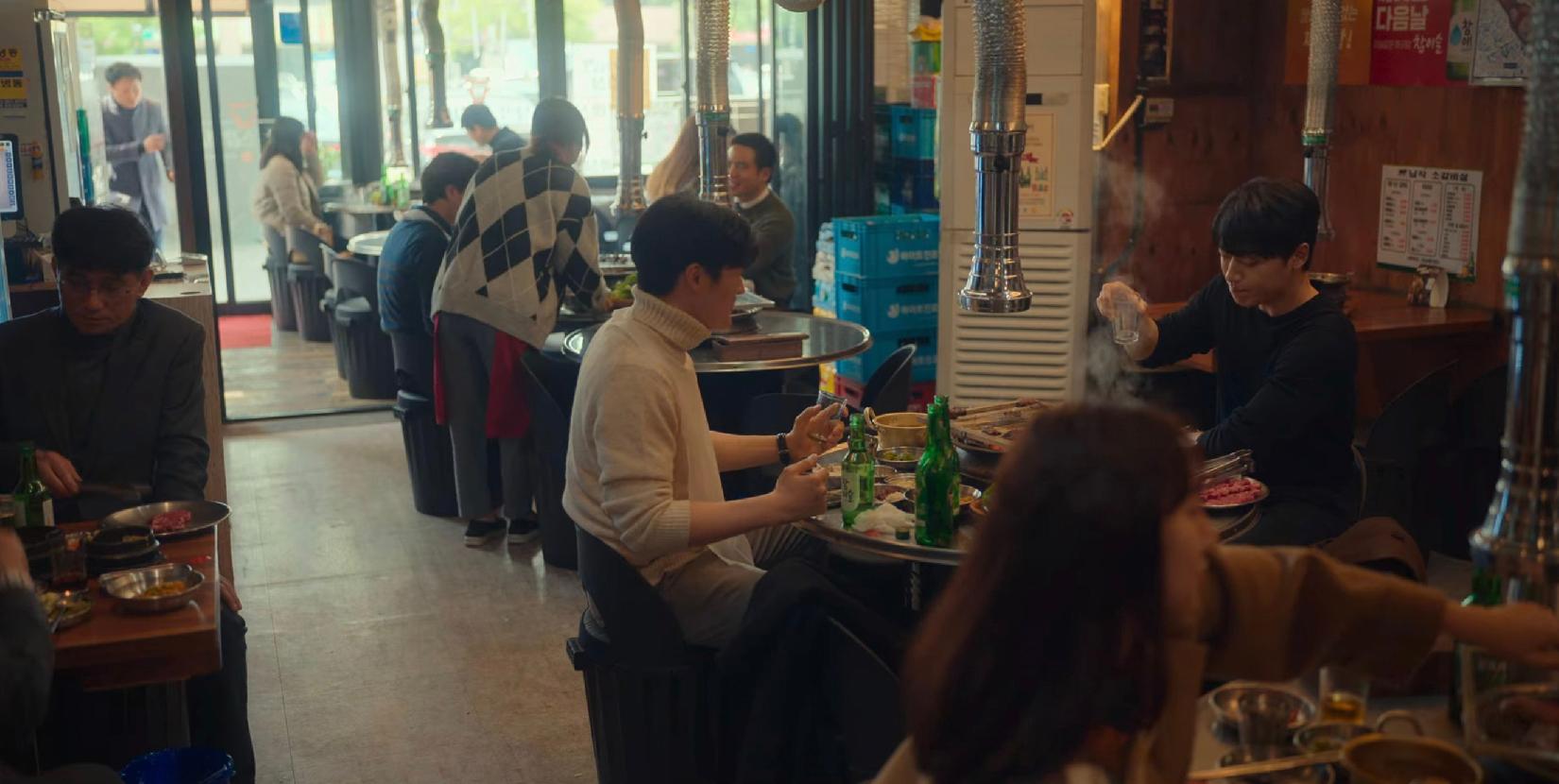 The barbecue restaurant where Joo Yeojeong and his sunbae gather together for lunch looks quite authentic, doesn't it? Napjak Sogalbisal, meaning 'Flat Beef Short Ribs' is also located in Goyang, not far from Exit 3 of Jeongbalsan Station (정발산역) on Seoul Subway Line 3. It's quite convenient if you want to visit the restaurant. If you want to eat there, enjoy drinking and having fun with friends just like Joo Yeojeong did in the show!
12. Uijeongbu Haengbok-ro (의정부 행복로)
Location: Haengbok-ro, Uijeongbu, Gyeonggi-do (경기도 의정부시 행복로 5)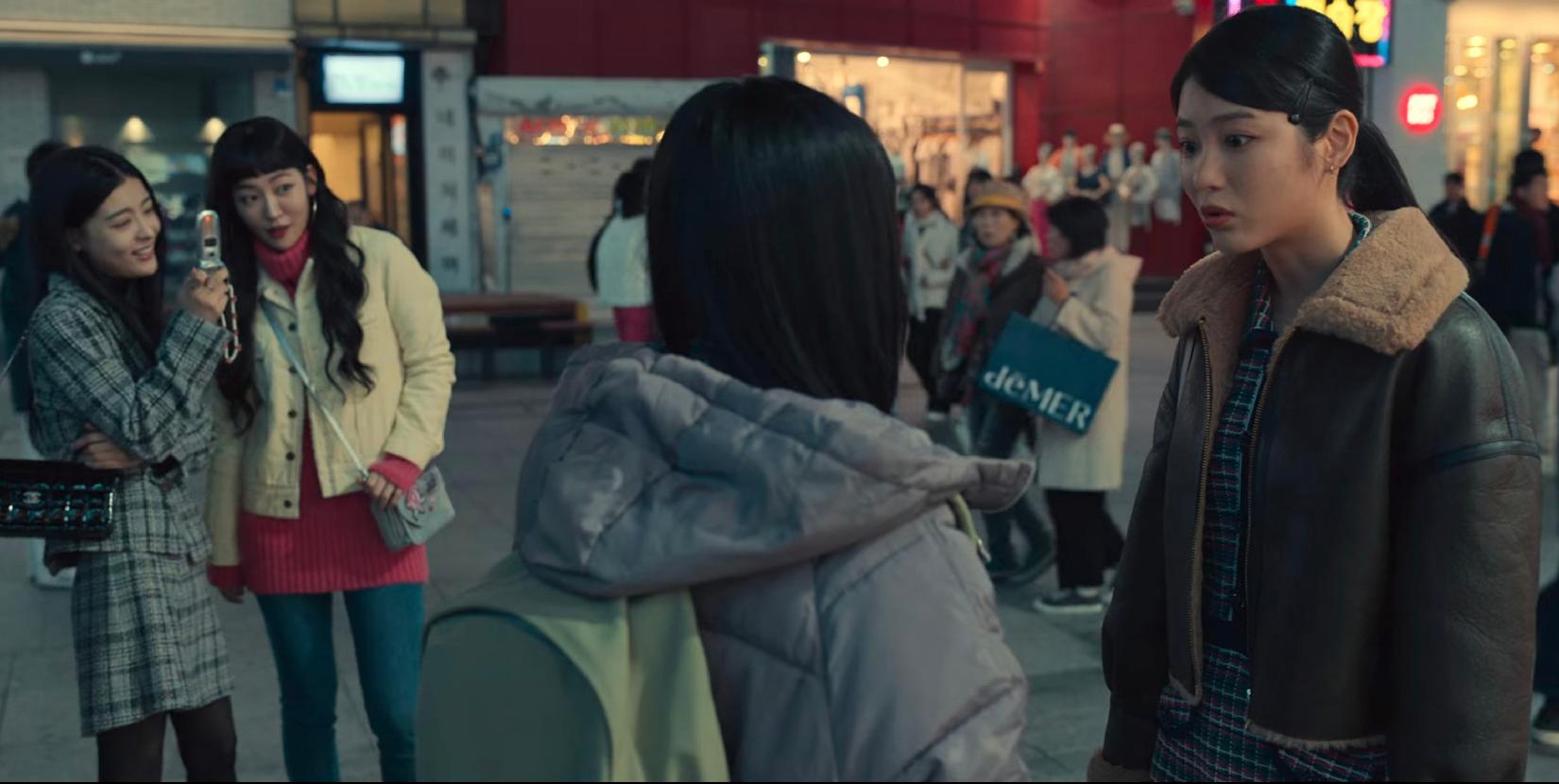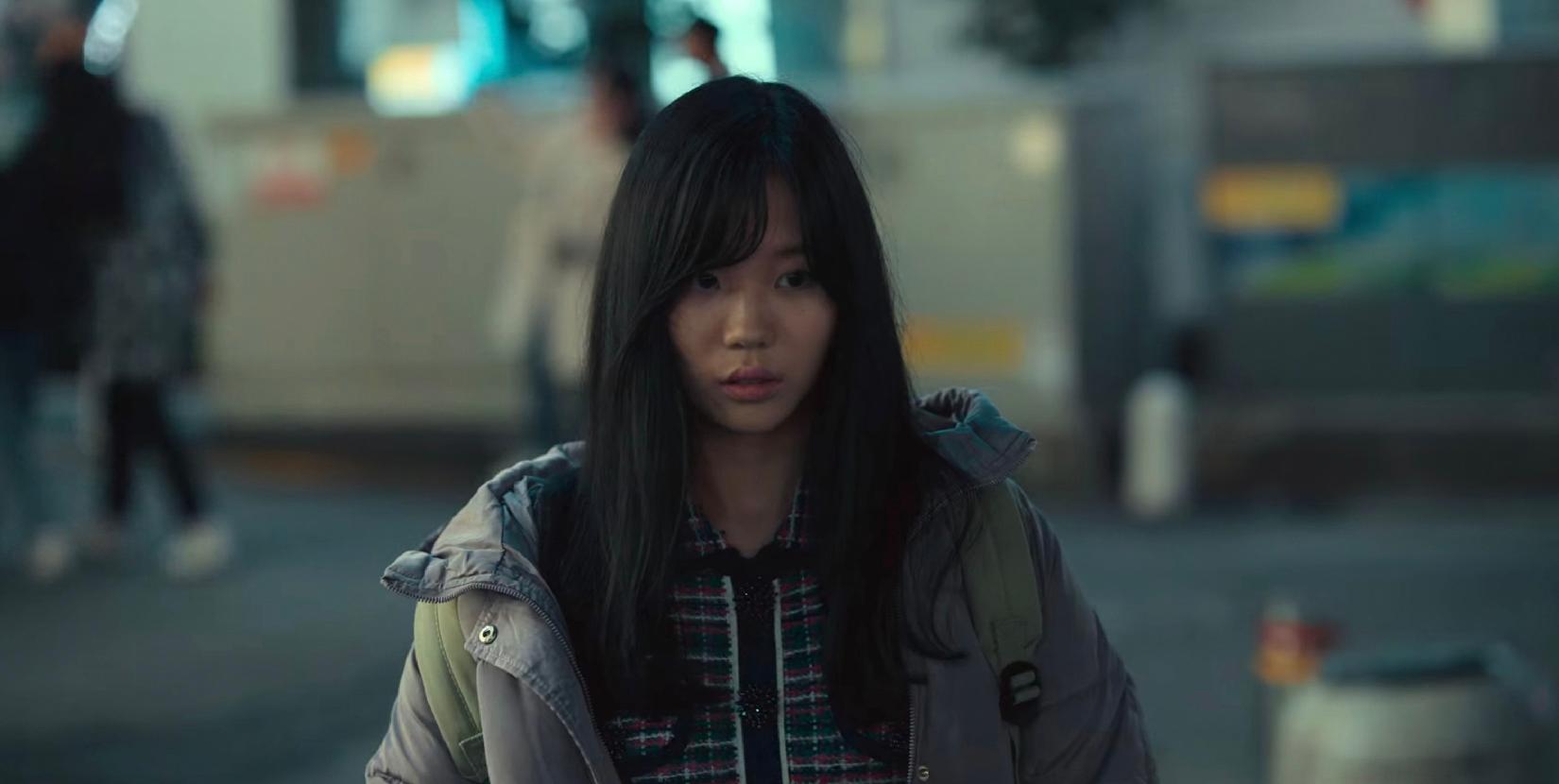 During her high school years, Park Yeonjin once verbally provoked and bullied Yoon Sohee on a main road just because she happened to wear the same clothes as her. Years later, Lee Sara uploaded the video she took to the internet as an attack after being led to believe that Park Yeonjin exposed her to the media. This scene was filmed near Exit 5 of Uijeongbu Station, which is the largest shopping district in the Uijeongbu area.
13. Cheonsucheonwang Gutdang (천수천왕굿당)
Location: 305 Samyuksa-ro 327beon-gil, Yangju-si, Gyeonggi-do (경기 양주시 삼육사로327번길 305)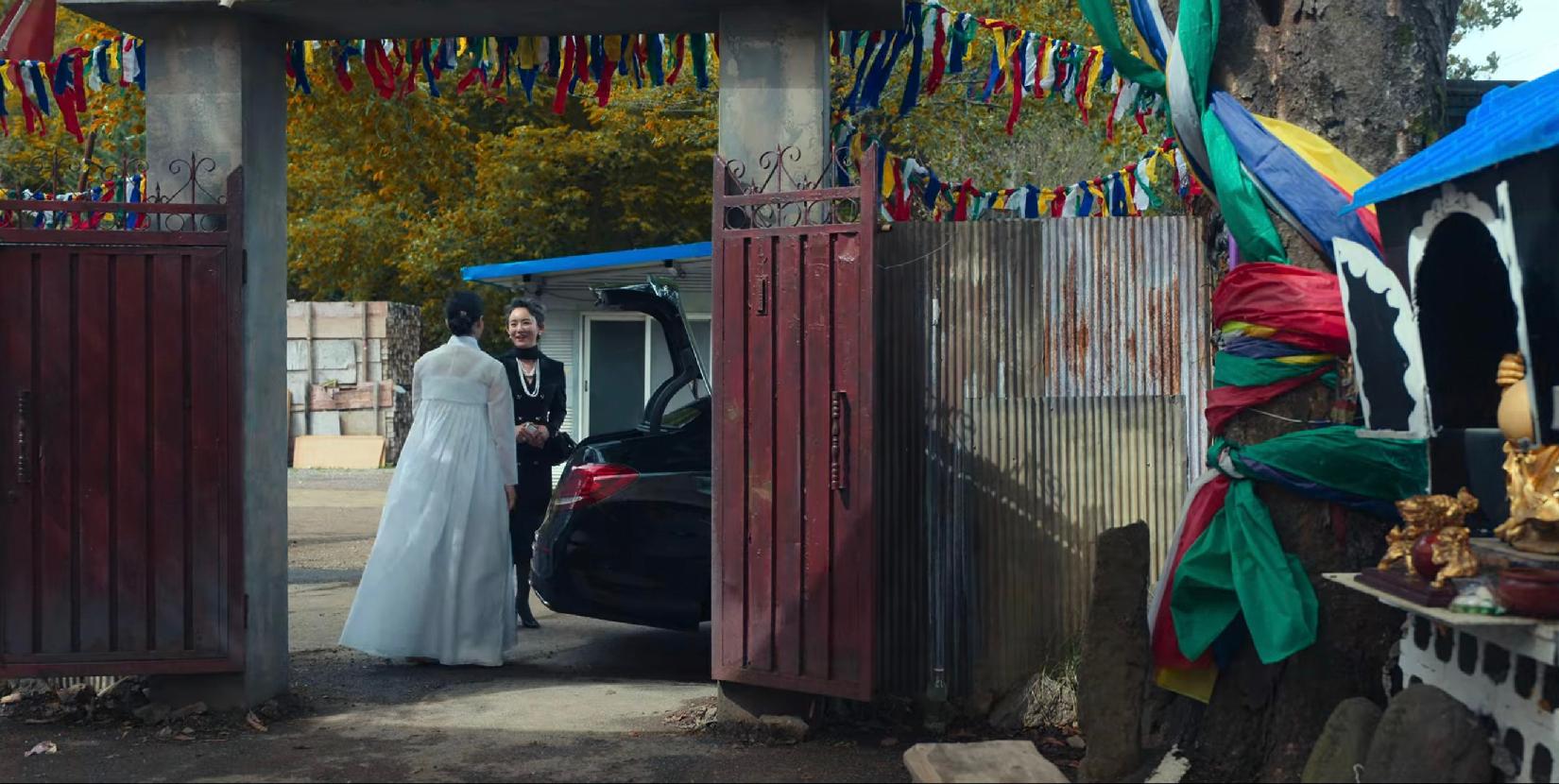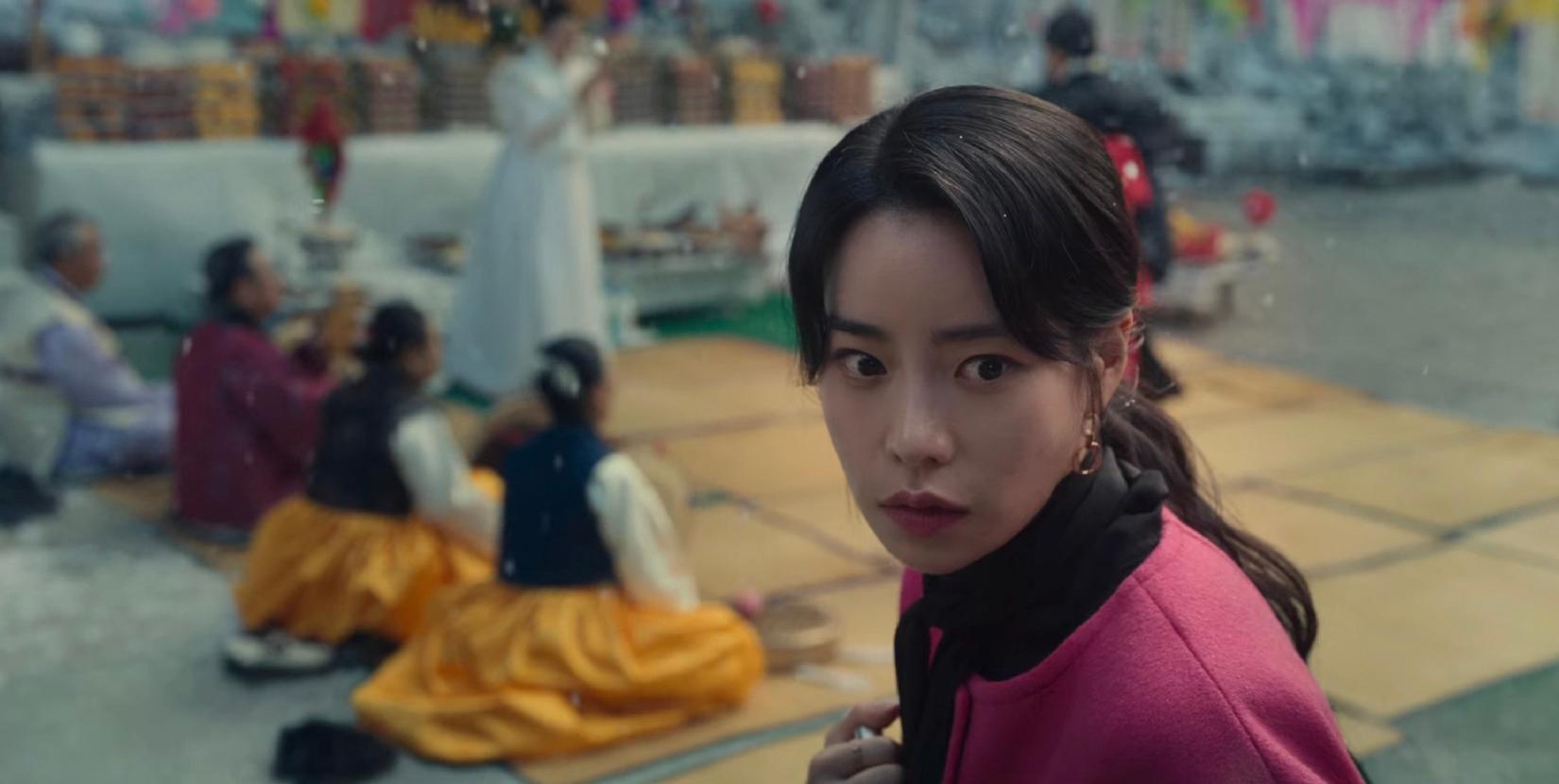 In The Glory, the most mysterious character is the shaman. Originally threatened by Moon Dongeun to deceive and trick Park Yeonjin by pretending to be a spiritual medium, the shaman eventually suffers a real divine punishment and tragically dies a sudden death, shocking everyone at the scene. This scene takes place at Cheonsucheonwang Gutdang in Yangju. This location also appears many times in the first season, as it is the base where the deceptive shaman takes advantage of her followers' faith and secretly engages in illicit activities.
14. Sodolhang Harbor Lighthouse (소돌항 등대)
Location: 791-35, Jumun-ri, Gangneung-si, Gangwon-do (강원도 강릉시 주문리 791-35)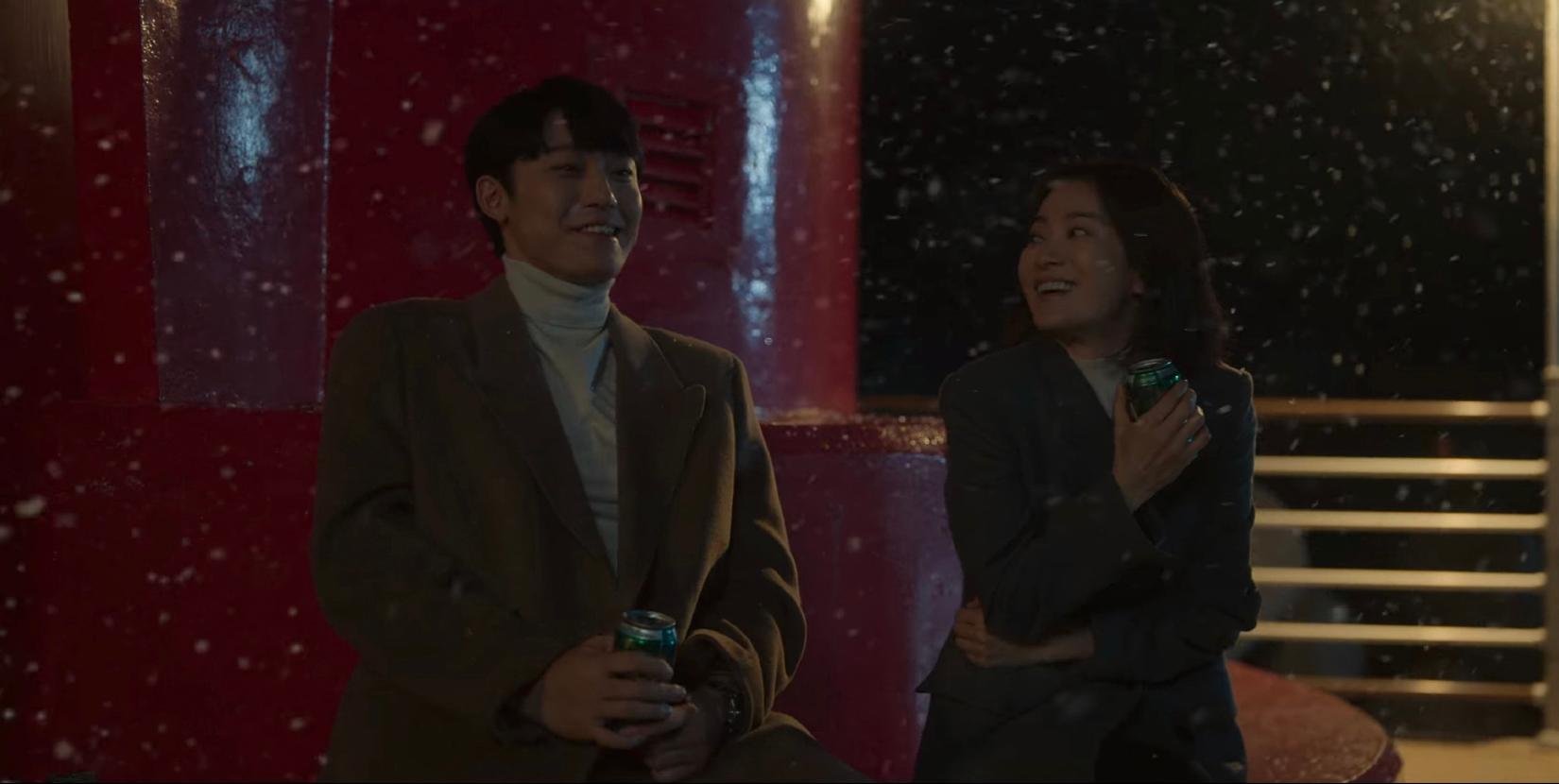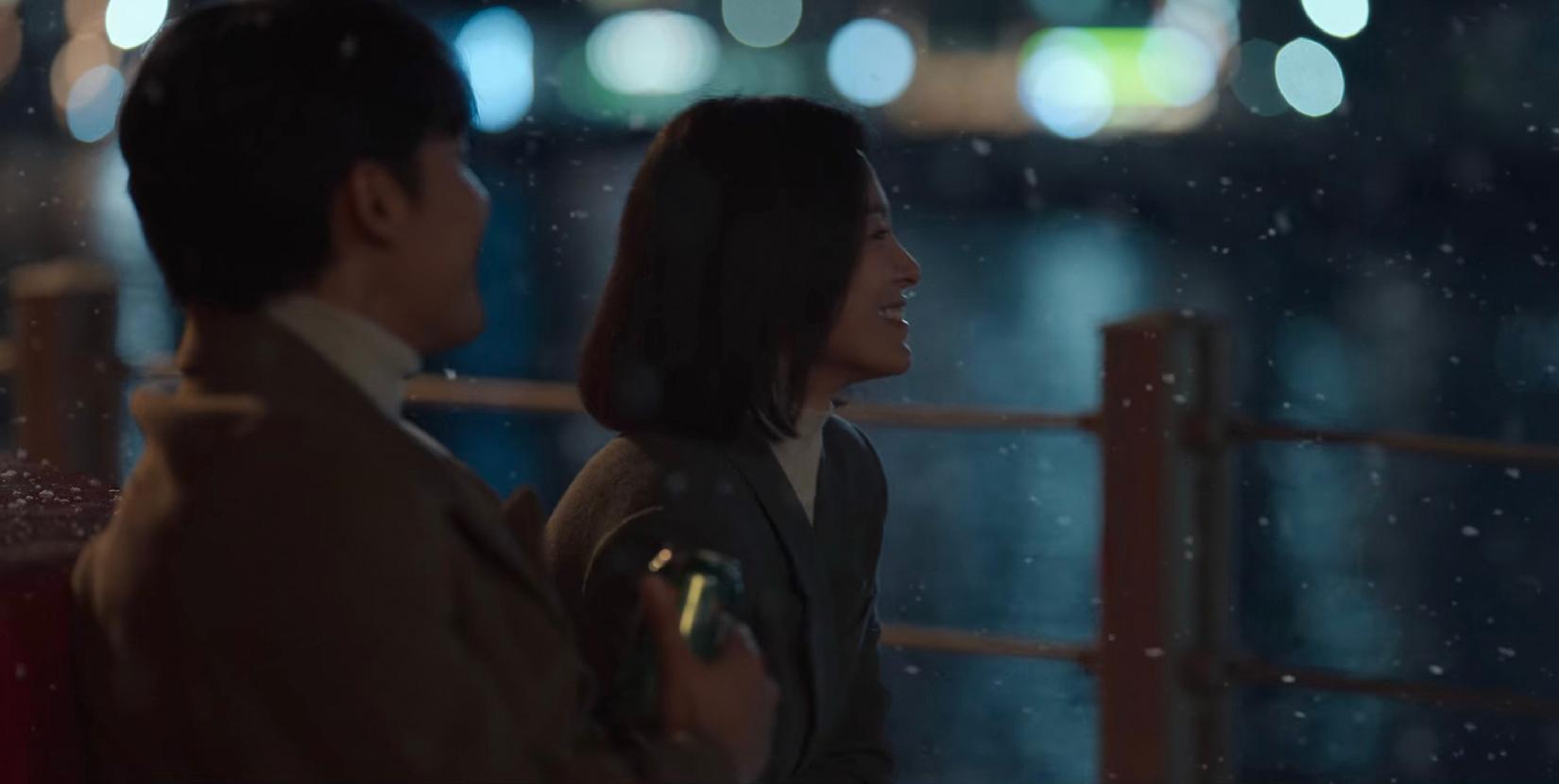 After the revenge storyline in The Glory comes to an end, Moon Dongeun and Joo Yeojeong go on a romantic trip together. This beautiful scene is set in Sodolhang Harbor in Gangneung. If you have the chance to visit this place, you can also take a leisurely stroll and get amazing photos while enjoying scenes reminiscent of a Korean drama.
15. Here 365 Pension (Here365 팬션)
Location: 1855 Haean-ro, Gangneung-si, Gangwon-do (강원 강릉시 해안로 1855)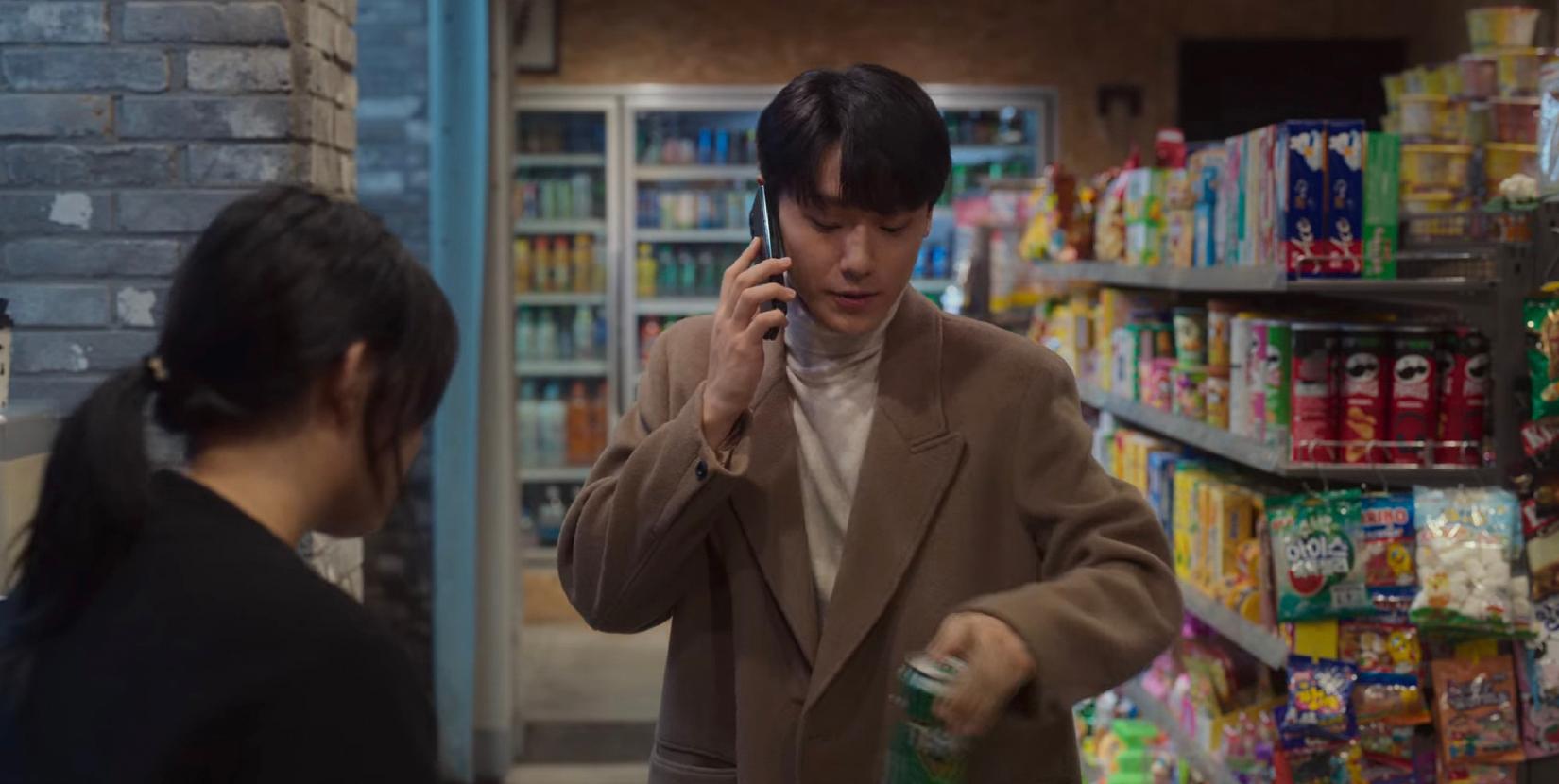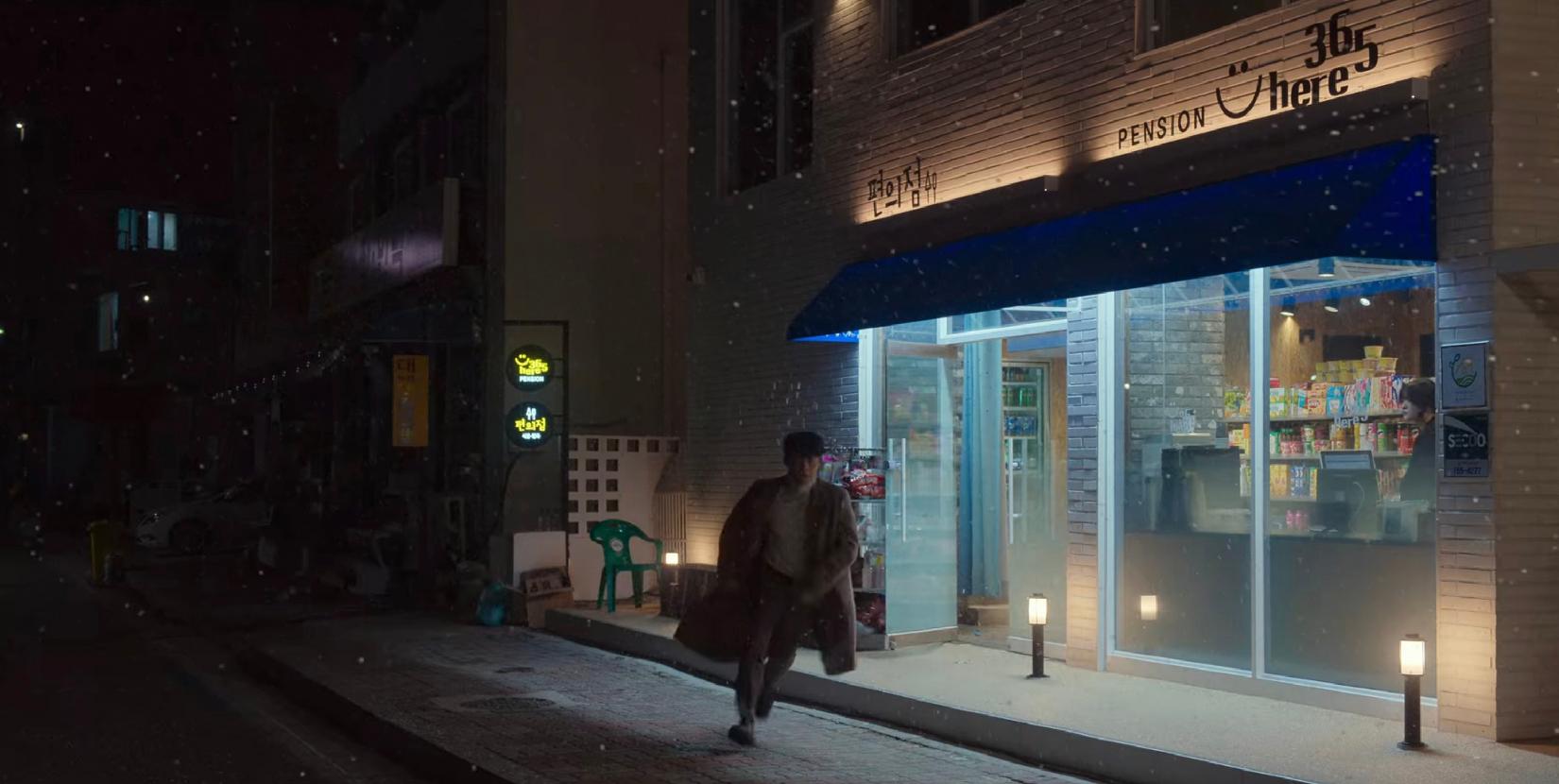 Unfortunately, the happy moments don't last long. While Joo Yeojeong goes to a convenience store to get a drink, Moon Dongeun vanishes after saying goodbye on a phone call, leaving him panicked and heartbroken. The location of this scene is a seaside villa in Gangneung. Next time, you can consider staying at this place as well!
16. Paju Bogwangsa Temple (파주 보광사)
Location: 87 Bogwang-ro 474beon-gil, Paju-si, Gyeonggi-do (경기 파주시 보광로474번길 87)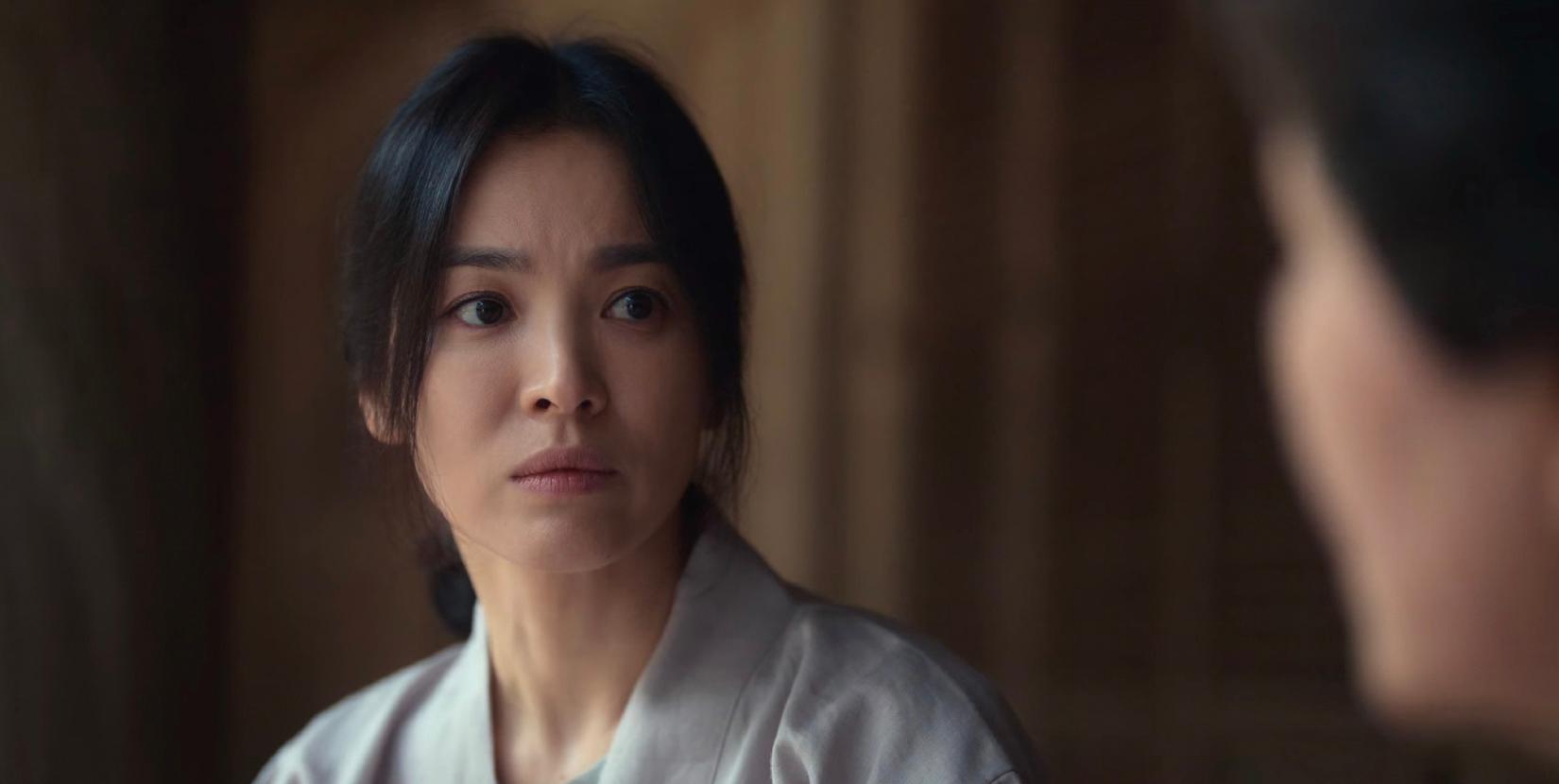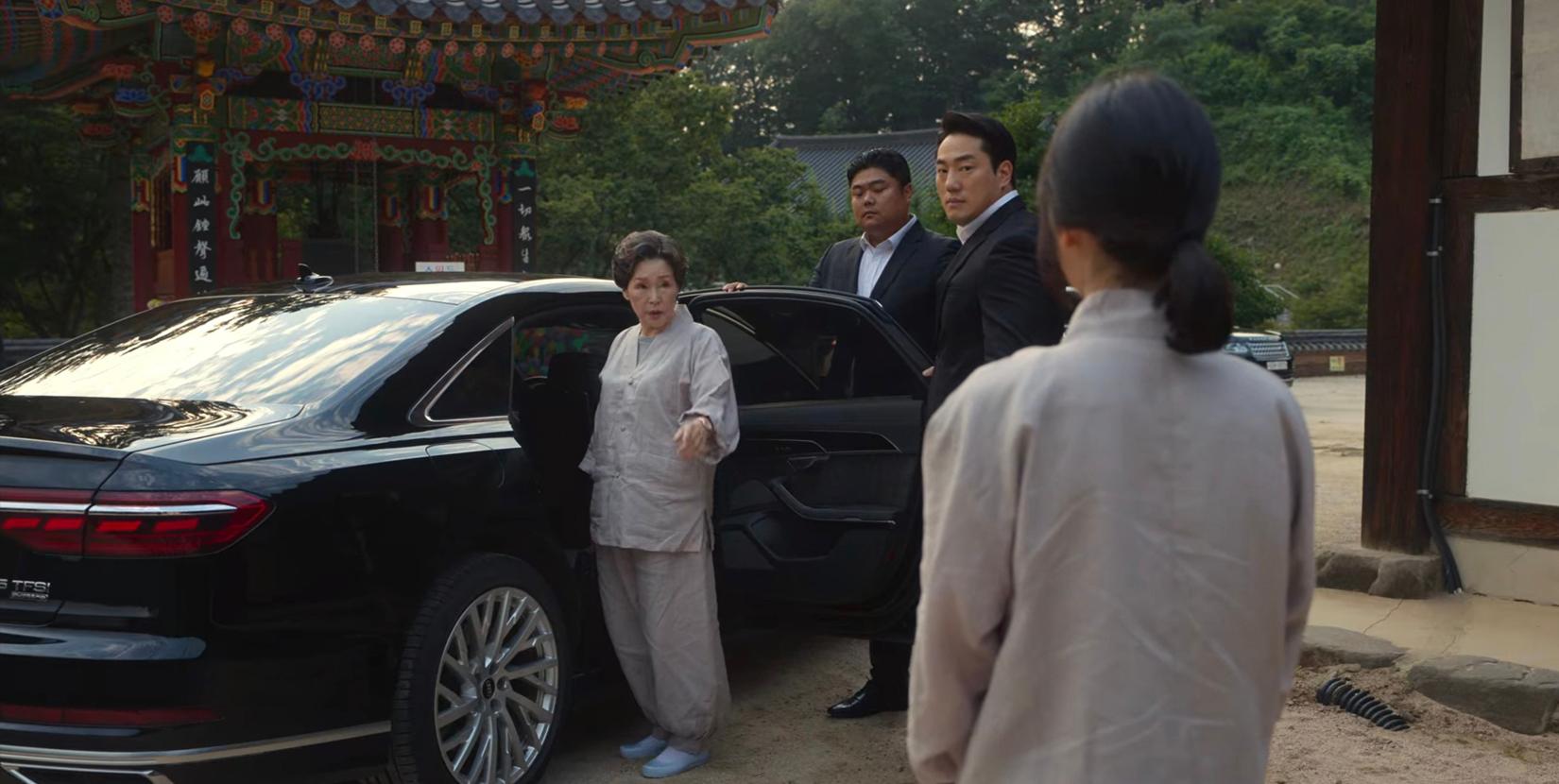 Moon Dongeun spends half a year building a good relationship with Choi Hyejeong's ex-mother-in-law at a Buddhist temple, laying the foundation for her successful revenge later on. The location of this scene in the second season is different from the first season's Yonghwasa Temple in Cheongju. Instead, the shooting location in the second season is at Bogwangsa Temple in Paju.
---
More K-drama Filming Locations
The Glory Part 1 Filming Locations
---
We hope you enjoyed this collection of filming locations for The Glory Part 2! Do you have plans to visit any of these places? Let us know in the comments below! If you have any questions or concerns, please leave a comment below or send us an email at help@creatrip.com. You can follow us on Instagram, TikTok, Twitter, and Facebook to stay updated on all things Korea!
---