The Best Hongdae Eats Recommended by Locals 2023
Places that have been on my gatekeep-list because they're just that good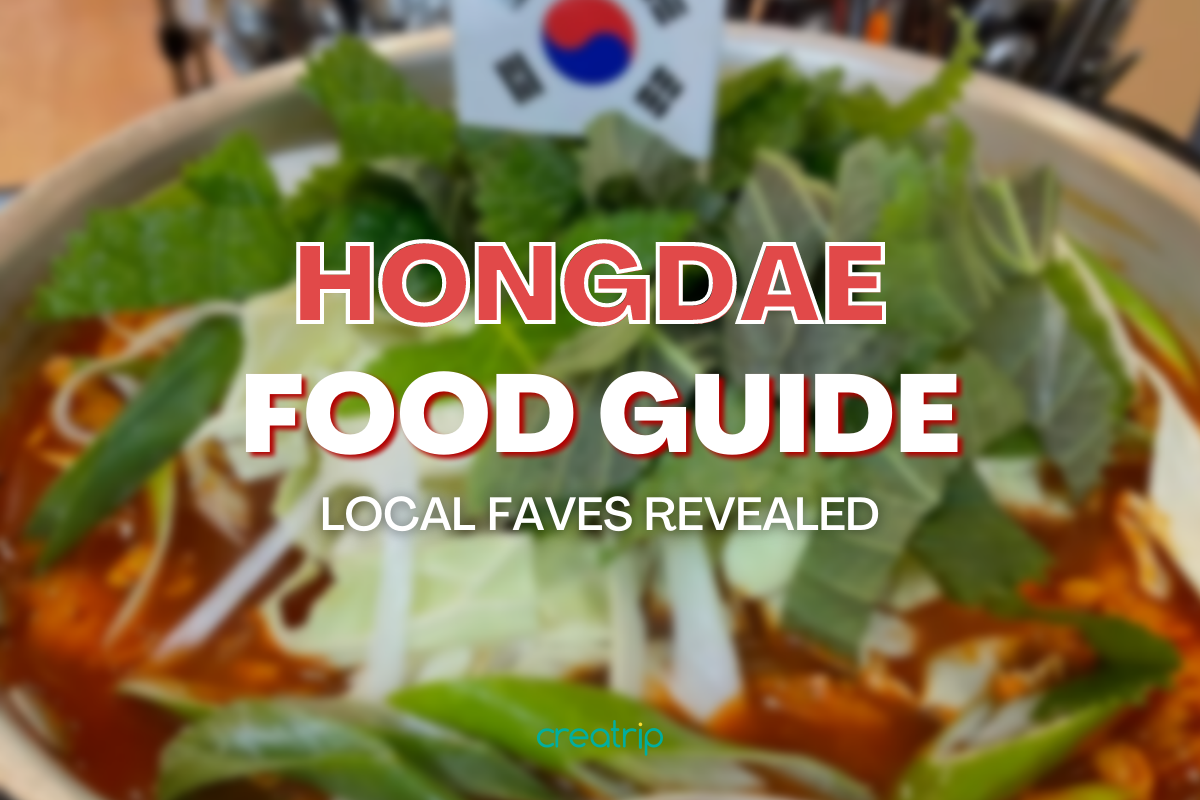 Welcome to Hongdae - a dynamic and lively neighborhood that's brimming with character and creativity! Nestled in the heart of Seoul, South Korea, this vibrant district is a hub for young locals, students, and travelers who crave excitement, entertainment, and inspiration. From its bustling streets and trendy cafes to its eclectic art galleries and colorful nightlife, Hongdae is a feast for the senses that offers something for everyone. Whether you're seeking a delicious meal, a refreshing drink, or an unforgettable night out, Hongdae's got you covered.
Most tourists know about Hongdae, but they probably don't know what restaurants are worth a visit. We're here to recommend restaurants that we locals like to dine at when in the trendy neighborhood. As much as we'd like to gatekeep these restaurants, we're still going to tell you about these local favorites because we care about you.
---
Hongdae Food Guide
Ttobogetji Tteokbokki
Address: 서울특별시 마포구 잔다리로6길 34-5 2층
Seoul, Mapo-gu, Jandari-ro 6-gil, 34-5 2층
(There are other branches in Hongdae and Seoul)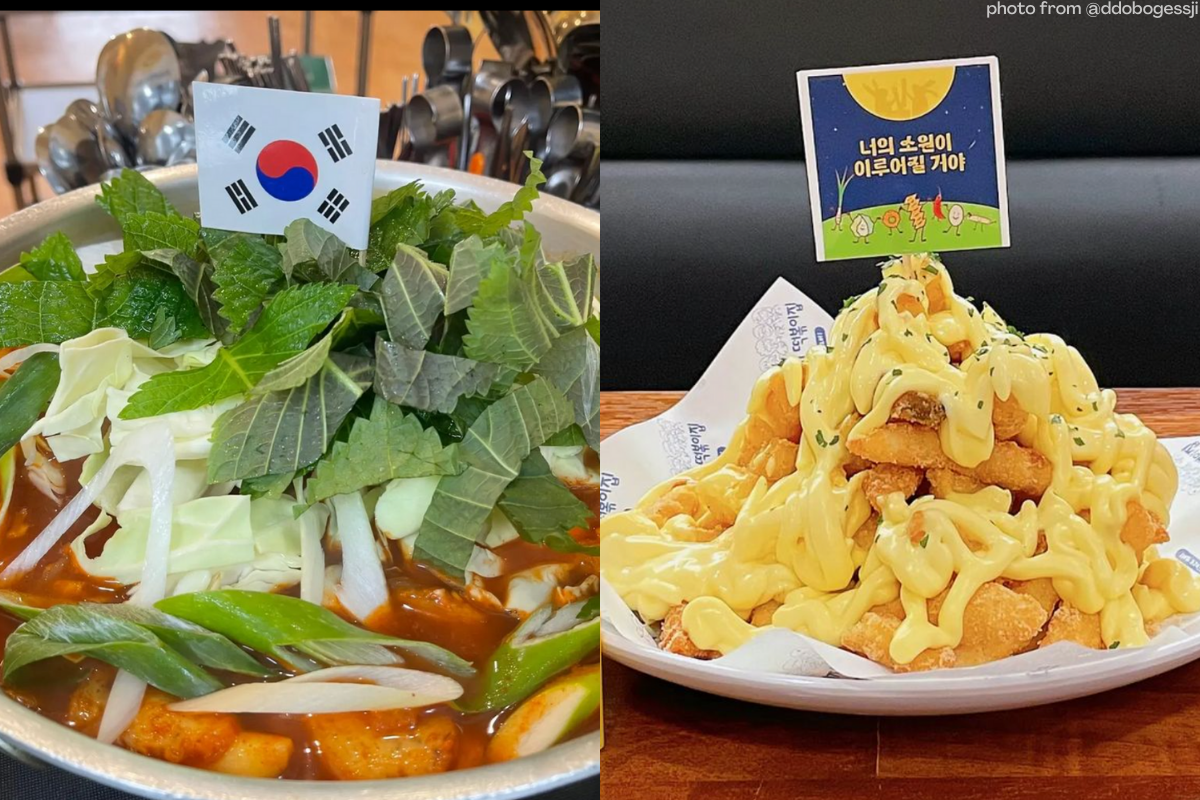 First on the list is Ttobogetji Tteokbokki, a tteokbokki joint that has over 12 different branches, 6 of them in the Hongdae area. You might've heard tteokbokki, if you're familiar with Korean cuisine but you're probably new to jeukseok tteokbokki, which is the hotpot version of the rice cake dish. Jeukseok tteokbokki is a type of tteokbokki that is served in a pot and cooks in front of you as you eat, like hotpot. This type of tteokbokki is normally soupier and gets thicker as it simmers in front of you. Typical ingredients for jeukseok tteokbokki include rice cakes, cabbage, glass noodles, dumplings, other veggies, and more.
You can make your own pot of tteokbokki by adding whatever toppings you want or just get a set with the best combos alrady picked out for you. A must-order side dish is their Butter Garlic fries, which many other tteokbokki restaurants tried to copy after Ttobogetji's went viral. Also, even if you're super full at the end of your meal, you have to order at least one portion of the fried rice, with the cheese topping. You can't say you've been to Ttobogetji if you don't order the fries and fried rice...
---
Pie Republic
Address: 서울 마포구 동교동 양화로23길 10-10, 지하 B102호
1층 B102호, 자하, 10-10 Yanghwa-ro 23-gil, Donggyo-dong, Mapo-gu, Seoul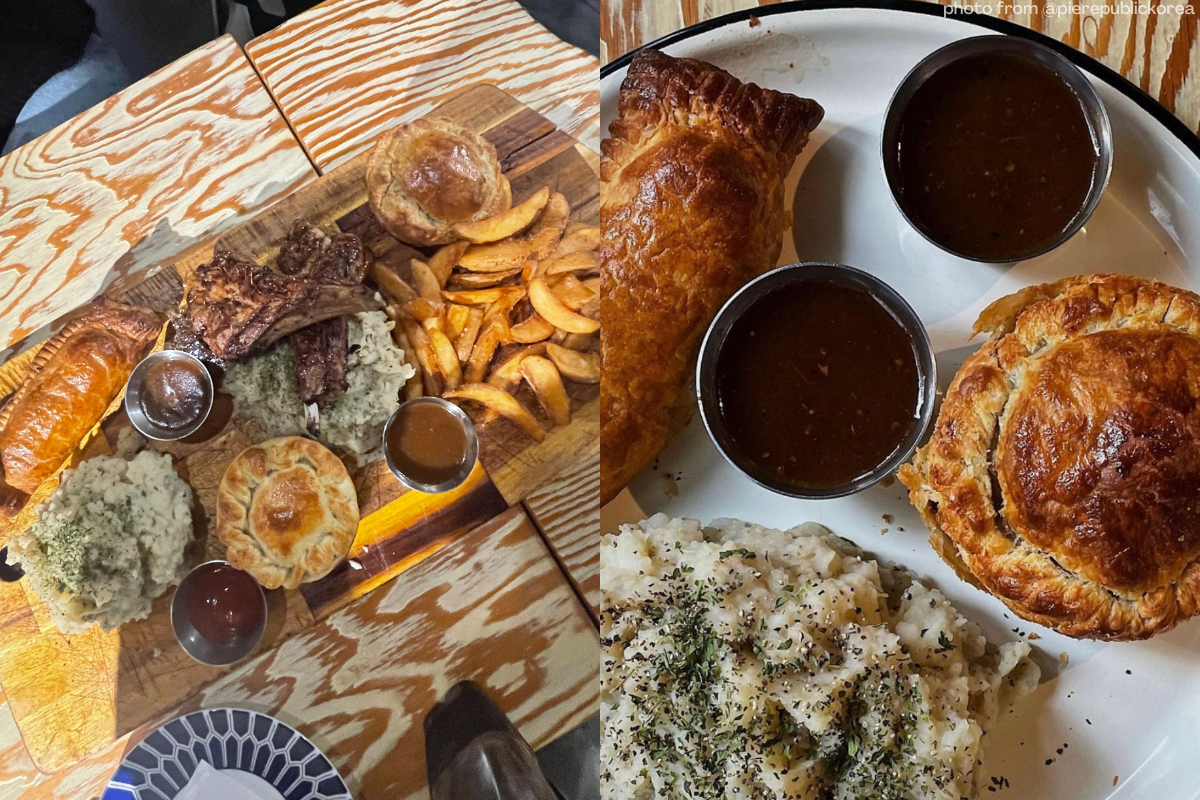 This hidden gem is a favorite among the local expats. To be honest, Korea doesn't have a great selection of foreign foods, let alone South African cuisine, but Pie Republic Korea knows how to make a mean traditional South African pie. The restaurant sells an array of different pies, sausage rolls, and lamb chops, with sides that complement the meal to perfection. You can get single servings or get a whole platter if you're dining in a group. The flaky pie crust and meaty filling stuffed to the brim will make you want to stop by one last time before you fly back home.
---
Yunssi Milbang
Address: 서울특별시 마포구 서교동 411-6
411-6 Seogyo-dong, Mapo-gu, Seoul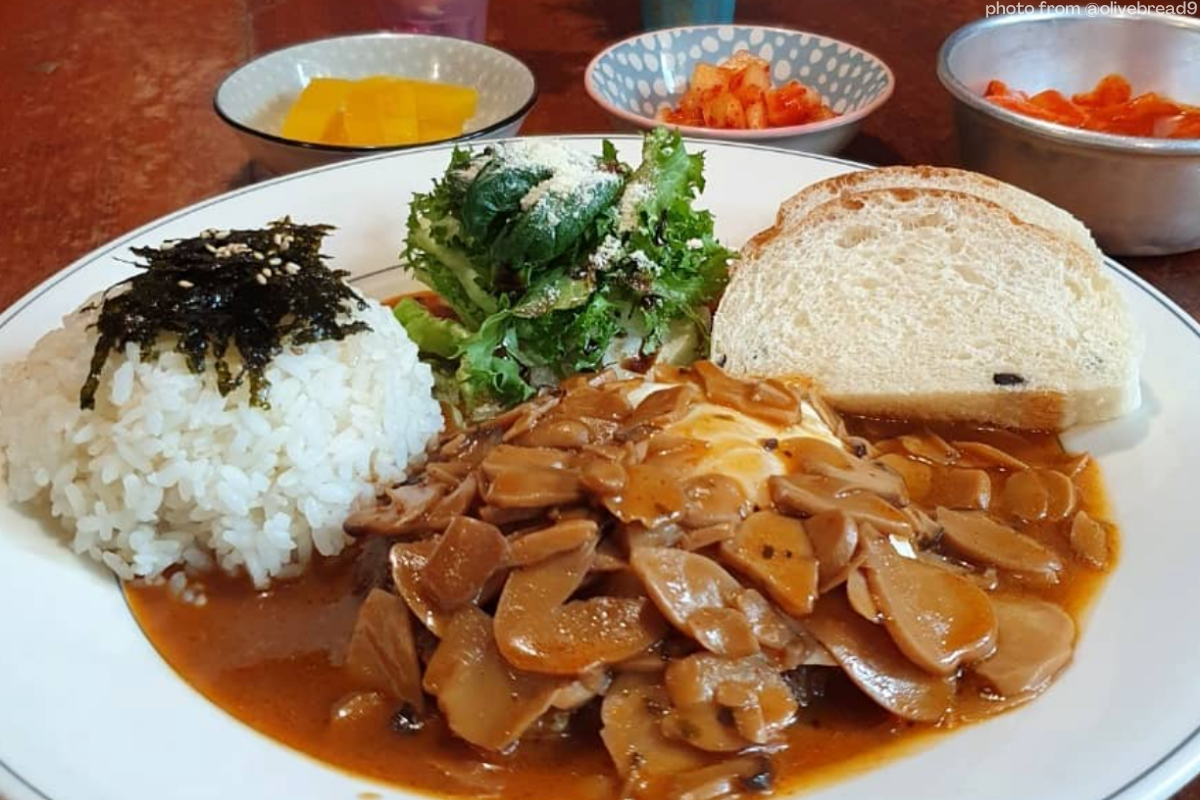 Yunssi Milbang has a cult following, which includes me. The restaurant specializes in Japanese Hamburg steak, with its own little fusion twist. The prices are incredibly reasonable for the quality and quantity of food you're getting, especially because they provide refillable tteokbokki and fried rice to go with your meal! The atmosphere of the restaurant is super cozy and unique. All dishes come with a few pieces of olive rolls(also refillable!!!), which they make in-house every morning. Their different hamburg dishes will feel like a warm hug in your stomach until your third refill of their addicting tteokbokki makes you so violently full.
---
Mudaeruk
Address: 서울특별시 마포구 합정동 토정로5길 12
12 Tojeong-ro 5-gil, Hapjeong-dong, Mapo-gu, Seoul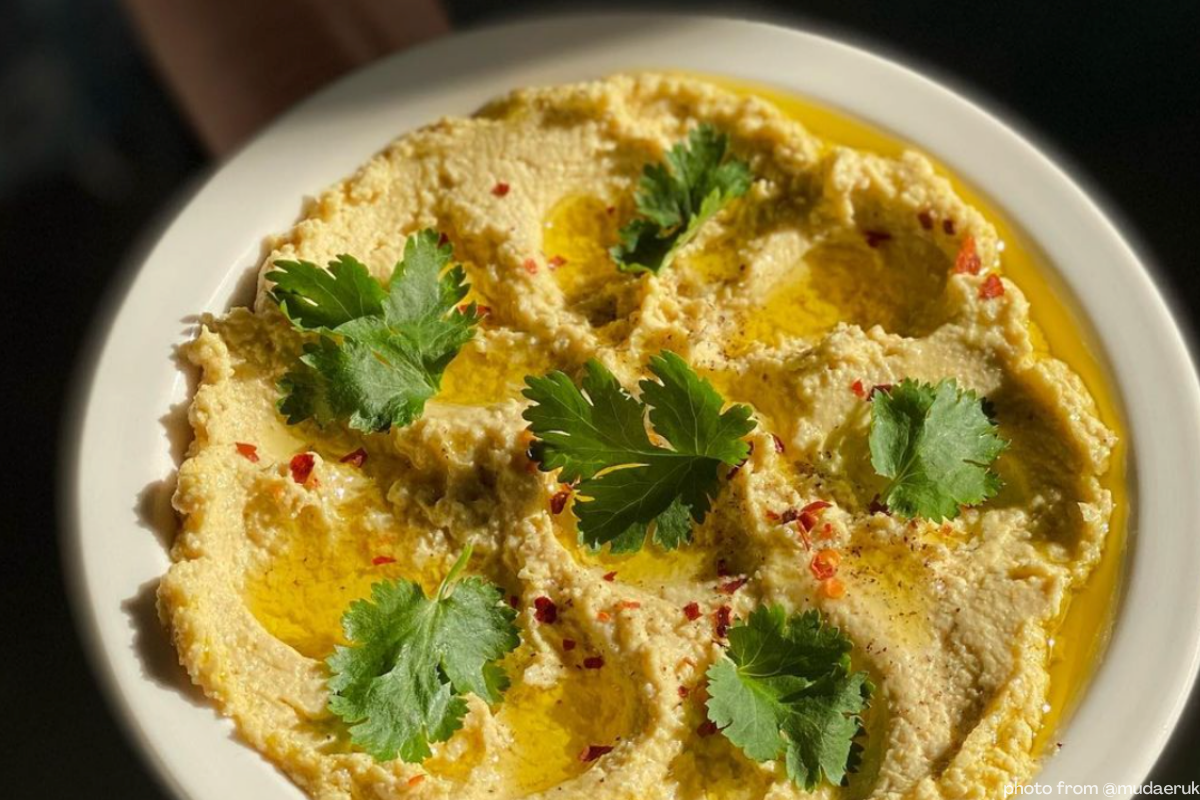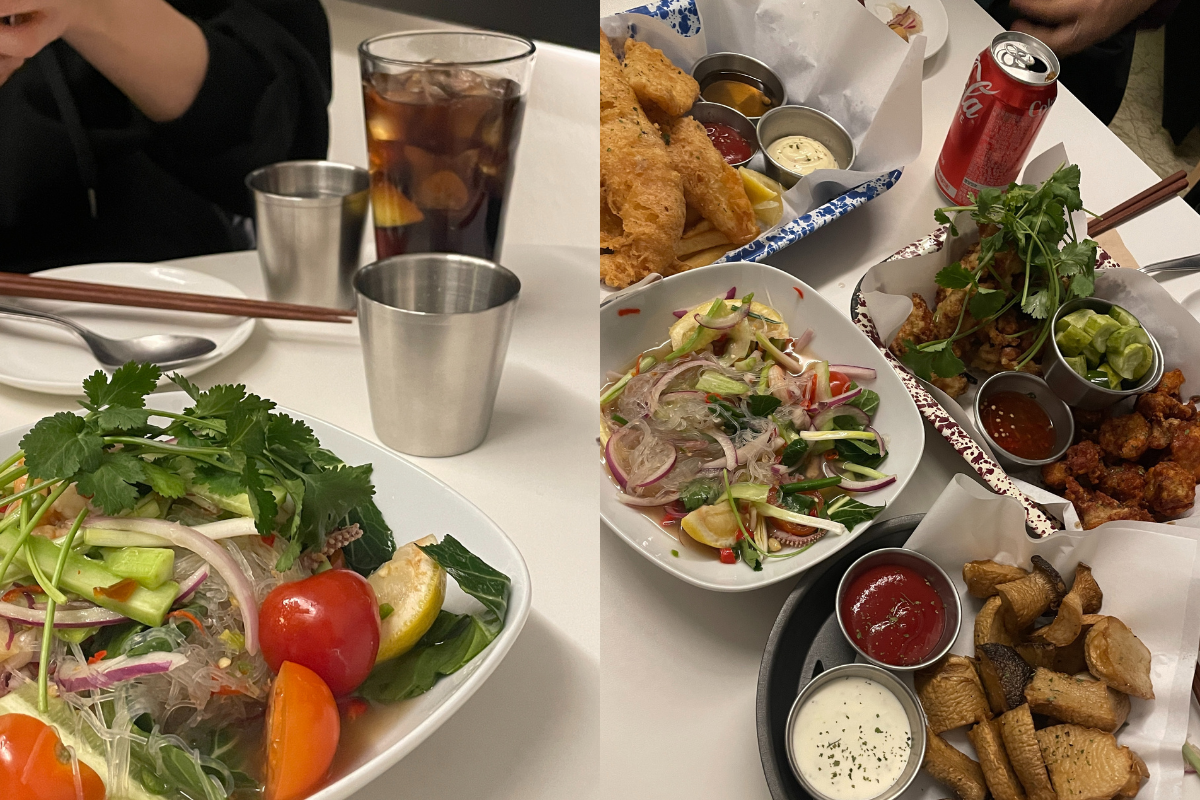 The first few times I went to Mudaeruk, I felt so out of place among all the hipster art school kids that usually frequent the cafe/restaurant. Then I realized that no one actually cares. The people who go to Mudaeruk look like they all spent a couple of months in Berlin and have been to Berghain(iykyk). Everyone is either busy on their laptops or having a drink amongst the techno music. Something that surprised me was their diverse selection of food items on the menu. They have an extensive menu of international cuisine from British fish and chips to Thai yam woon sen which may seem strange to see on the same page on a menu, but that means there is something for everyone, which a lot of people appreciate. Mudaeruk also has an extensive selection of wine, which is always a plus.
If you're looking for more Hongdae recommendations, click on the link below for an expansive list in our original Hongdae food guide!
---
We hope that this was helpful in finding where to eat in Hongdae! If you have any questions or concerns, please leave a comment below or send us an email at support@creatrip.com! You can follow us on Instagram, TikTok, and Facebook to stay updated on all things Korea!
---