Korea to Start Issuing Short-Term Travel Visas from June 1
Travel visas are back starting this summer! Find out what this means for your Korean travel plans.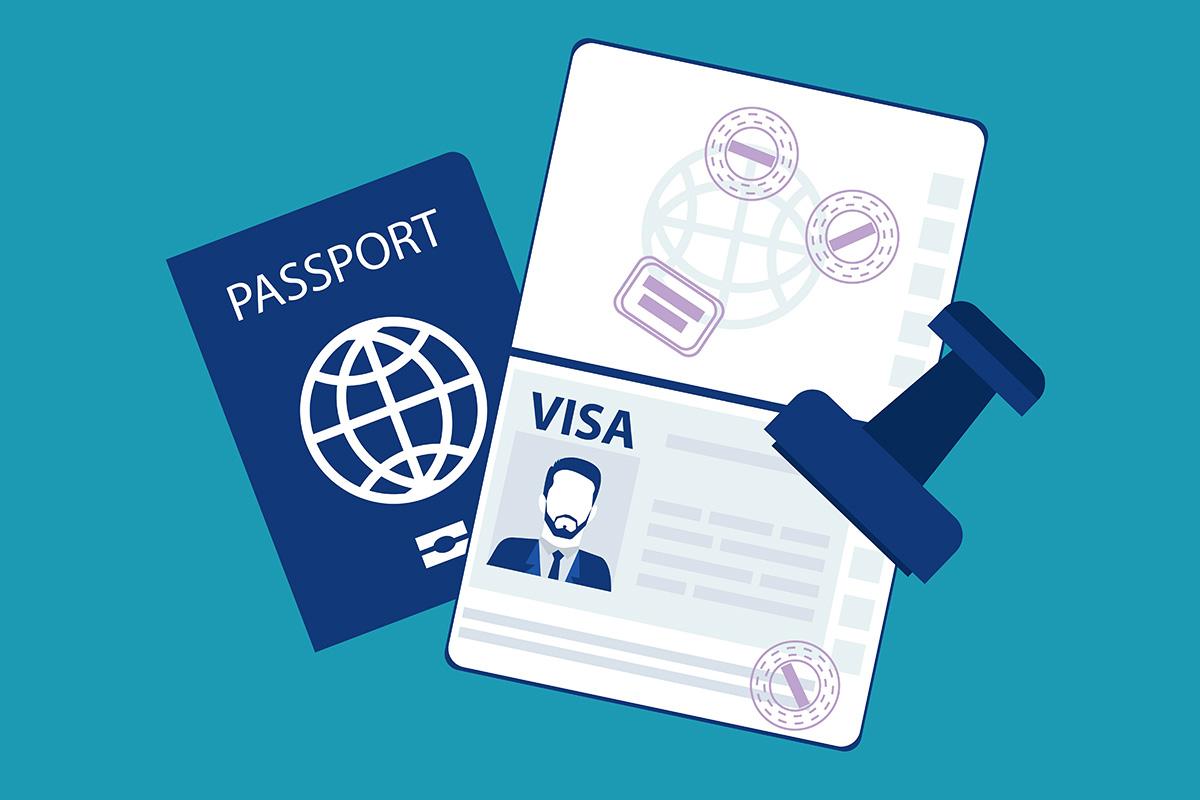 Today, on May 19th, officials announced that South Korea will restart issuing short-term visas and e-visas beginning on June 1st. This news comes more than two years following the suspension of all new applications as a means to discourage travel during the beginning of the pandemic. This announcement is also coming shortly after the announcement of visa-waivers to those entering the country through Jeju Island and YangYang. Read more about that here.
---
Resumption of Short-Term Visas and e-Visas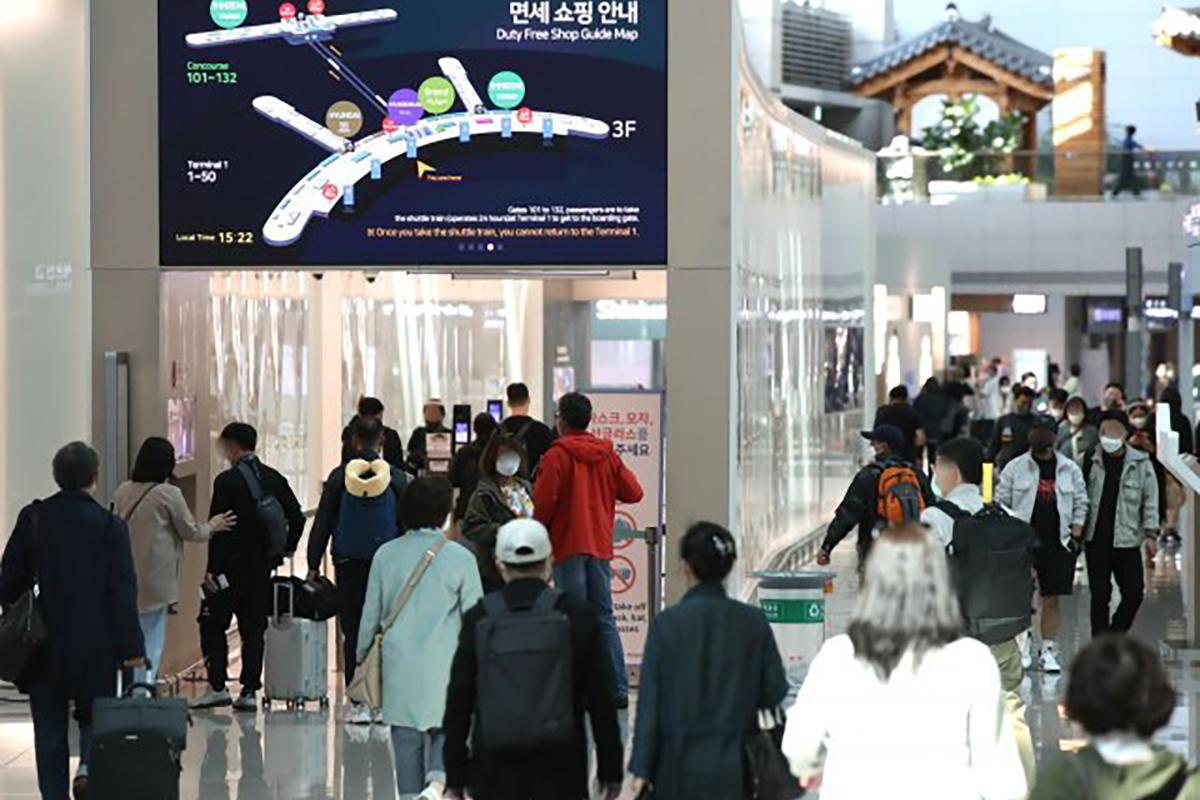 The Ministry of Justice says the decision to resume granting these visas has been made with the intention of bring more foreign tourists to the country to boost the weakened travel economy and revitalize businesses following the lifting of nearly all COVID-19 social distancing restrictions.
The C-3 visa, or the tourist visa as its known to by many, allows foreigners to enter the country for tourism, transit, market research and other activities for up to 90 days. Since the restriction of applications placed on this visa two years ago, it has only been granted to those entering for matters of diplomacy, government affairs, or other humanitarian reasons.
The e-visa, which had been suspended on April 4, 2020, is another type of visa issued to foreigners with the exceptional talent as a means to attract a talented pool of foreigners to the country.
Specialized personnel and their families, foreign patients and their accompanying families and caregivers and other eligible groups, can apply for this particular visa.
Short-term travel is set to resume for countries classified as Level 1 beginning on June 1st. As of May 2022, there is no announcement in regards to countries labeled Level 2.
Multiple-entry for long-term visa holders has also been returned as well. Prior to the pandemic, those with long-term visas could enter the country without use of a re-entry permit. Due to the pandemic, all visa holders had to apply for a re-entry permit prior to traveling or risk their visa being canceled. As of April 2022, those long-term visa holders are now exempted from re-entry permits for periods up of stay out of the country for up to a year. Longer than one year will require an entry permit.
---
Visa-Free Entry to Jeju Island and YangYang International Airport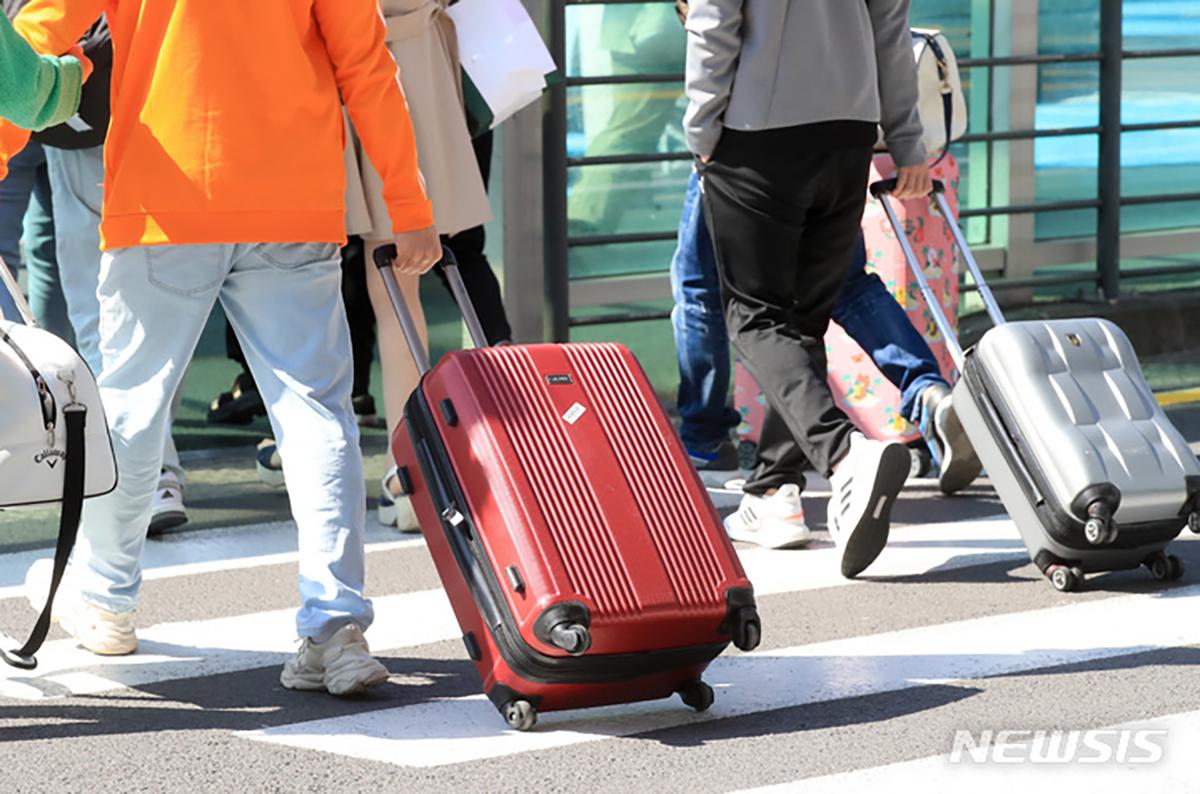 International travel to Jeju Island and Yangyang Interntational Airport will also resume on June 1st. It had been suspended due to the COVID-19 pandemic.
Currently, foreigners not from one of the red-listed countries (Iran, Sudan, Ghana, Egypt, etc.) can enter Jeju Island without a visa and move freely around the country for up to 30 days as long as they have their K-ETA before entering the country.
In addition, groups of tourists from Vietnam, Philippines, Indonesia, and Mongolia can enter through Yangyang International Airport, can travel to Gangwon-do and the metropolitan area for 15 days without a visa. This exclusive travel privileges do not begin until October and all travel must be done through a Gangwon-do recognized travel agency with both tickets booked through the same airline. They are allowed to travel in only Gangwon-do and the Seoul Metropolitan area.
Implementation Period:
Vietnam, Philippines and Indonesia: June 1, 2022 - May 2023
Mongolia: October 1, 2022 - May 2023.
As a result, international flights will resume on June 2nd, starting with Bangkok and Singapore. Jeju Air will resume chartered flights between Jeju and Bangkok between twice on June 2nd to 6th.
From June 15th, Singaporean Scoot Airlines will operate regular flights between Changji International Airport and Jeju International Airport three times a week.
8 Travel Agencies Dedicated to Philippines Visa-Free Travel
1. Ark Travel Express Inc.
Phone Number: 02-8810-4520
Address: LG 3,4,14 & 15 Alfaro Place 146, LP Leviste St. Salcedo Village, Makati City
2. Grand Hope Travel Inc.
Phone Number: 032-321-7955; 09173243373
Address: Lower Ground Level, SM City Cebu, North Reclamation Area, Cebu City
3. Horizon Travel & Tours, Inc.
Phone Number: 02-8521-2586; 02-5328-3388; 02-5310-2308 to 09.
4. Island Resort Club Tour Services, Inc.
Phone Number: 02-8708-9999
Address: Unit 103 G/F Manila Film Center
(Amazing Manila), Leona Florentino corner
A.Dela Rama St. CCP Complex, Pasay
5. Marsman Drysdale Travel Inc.
Phone Number: 02-8887-0000 loc 375
Address: 45/F PhilAm Life Tower, 8767 Paseo de Roxas, Makati City
6. Pan Pacific Travel Corporation
Phone Number: 02-8243-6666
Address: 353 E.T. Yuchengco St., Binodo, Manila
7. Raja Travel Corporation
Phone Number: 02-8894-0866
Address: 3/F 331 Building, 331 Sen, Gil Puyat Avenue, Makati City
8. Rakso Air Travel and Tours Inc.
Phone Number: 02-8651-9000
Address: 3/F 112, Aguirre St., Lagaspi Village, Makati City
Currently, we are waiting for approval from the Ministry of Land, Infrastructure and Transport regarding flight operations in Korea and the Philippines, and it is expected that it will take some more time for the actual trip to depart.
Vietnam is currently recruiting travel agency dedicated to group visas, and the confirmation and announcement of the travel agency will be announced on the third week of June.
44 Visa-free travel agencies for Indonesia
| | |
| --- | --- |
| 1. Panorama | 23. Royalindo Utama Tour (Rotama Tour) |
| 2. Golden Rama | 24. Inter continent Indonesia (Icon Holiday) |
| 3. Dwidaya Tour&Travel | 25. Sirius Star Wisata |
| 4. Astrindo Tour | 26. Wisata Dewa (Wita Tour) |
| 5. Obaja Tour&Travel | 27. Anugera Tour Semesta (ATS) |
| 6. Bayu Buana | 28. Samasta Wisatata (Samasta Tour) |
| 7. Avia Tour | 29. Sentosa Wisata Global (Sentosa Tour) |
| 8. Shilla Tour | 30. Wisata international |
| 9. Lucky Tour | 31. Anugrah Jaya Karunia (A Holiday) |
| 10. Anta Tour | 32. Anugrah Tetap Abadi (ATA tour) |
| 11. Redcap Indonesia | 33. TX Travel |
| 12. Kia Tours | 34. Tara Tour |
| 13. Smailing Tour | 35. Anangkasa Tour |
| 14. First Orion Holiday | 36. Enjoy Wisata |
| 15. Always Tour | 37. Savir Travel |
| 16. Saung Bulian Tour&Travel Group | 38. Monas |
| 17. Raya Utama Travel | 39. My Tours |
| 18. Chan Brothers Travel Indonesi | 40. Alalo Wisata |
| 19. Happy Travellers | 41. Biz Holiday |
| 20. Onlince Tour Korea | 42. Dewinz Travel |
| 21. Harum Indah Sari Tour & Travel (HIS) | 43. Dewi Wisata Tour |
| 22. Express Sale Agency (Esa Tour) | 44. Suita Tour |
---
Country of Application for K-ETA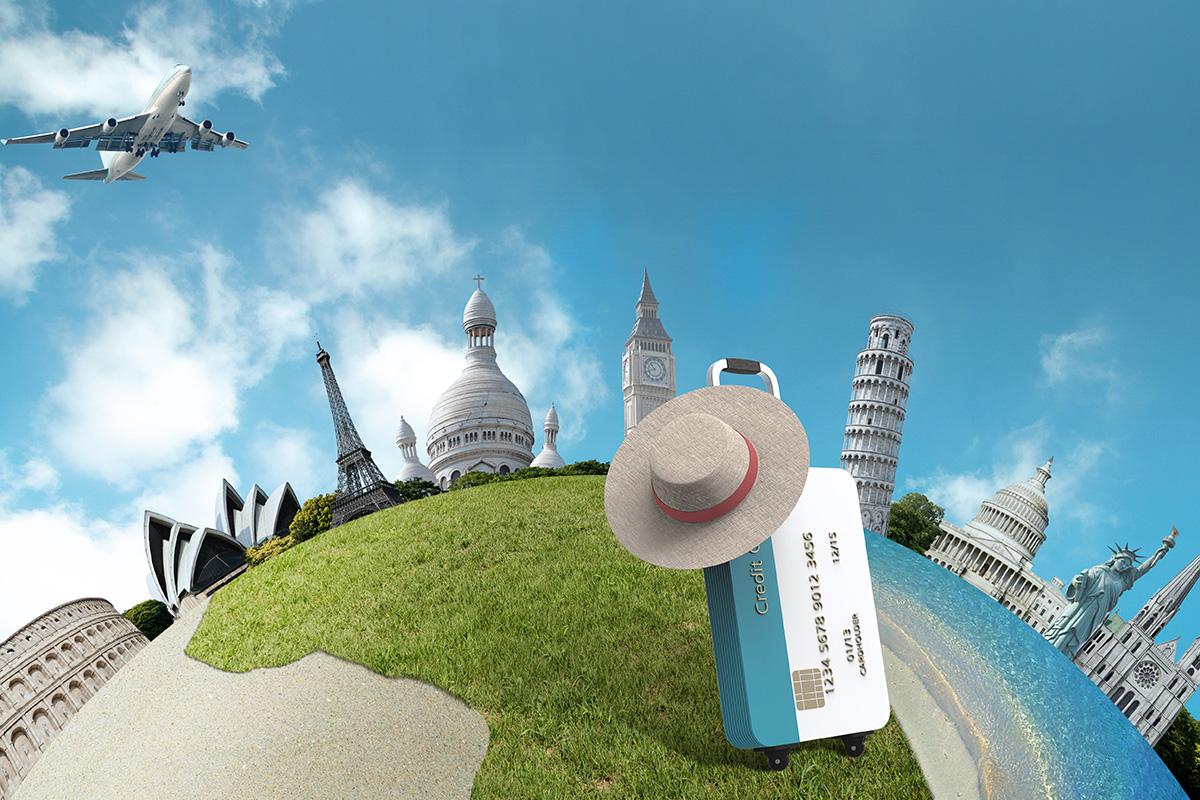 In the meantime, if a citizen of a country that has signed a visa-exemption agreement with Korea, then they are allowed all the privileges of a travel visa, without needing to formally apply for a visa. However, they will still need to get their K-ETA in order to enter the country. Period of allowed-stay varies from country to country but is between 30 to 90 days.
The following countries have visa-exemption agreements with Korea: Thailand, the United States, Canada, Australia, Turkey, France, Greece, Denmark, Germany, Russia, Mexico, Belgium, Venezuela, Brazil, the United Kingdom, Austria, Italy, Czech Republic and more. These countries are able to apply for the K-ETA. Check for more details here:
Eligibility to Apply for K-ETA
As of April 13, 2020, the Korean government has temporarily suspended the visa-exemption agreements with some countries to prevent the spread of COVID-19 from overseas.
Since May 1st, 2022, a total of six countries, including New Zealand, Panama, Peru, Brunei, Saudi Arabia and Kuwait, have been been reinstated as exempt countries.
Therefore, as of May 2022, a total of 102 countries, including the United States, the United Kingdom, Australia, Singapore, Germany and Thailand can apply for a K-ETA.
---
We hope this good news bring back the possibility of your future Korea travel plans. To get more travel updates on Korea, please follow us on Instagram, TikTok, Facebook and Twitter to get the latest news. Also, if you have any questions, feel free to contact us at support@creatrip.com or join our Facebook group where you can ask questions freely.
---