Business Proposal's Meongteongguri Tteokbokki Gongneung Branch Review
How good is Ha-ri and Yeong Seo's hangout spot?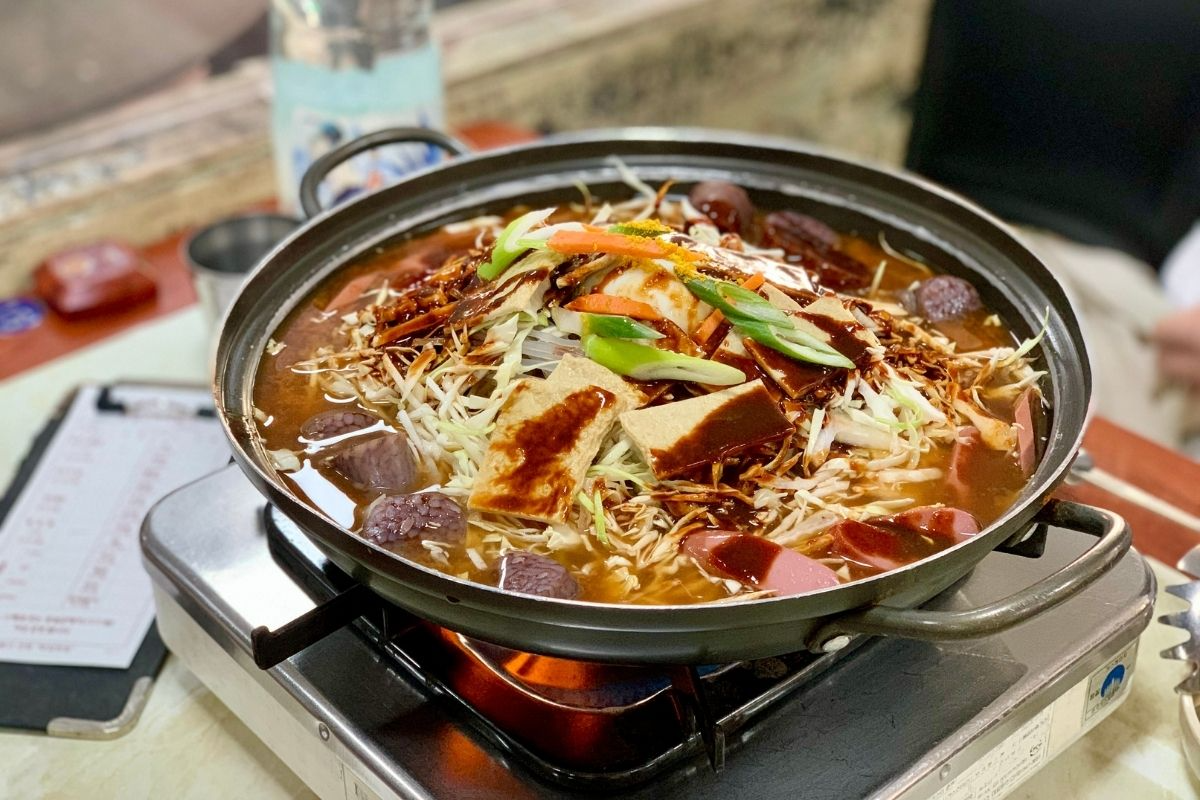 Recently, the Korean K-drama "Business Proposal" has been impressing viewers with the diverse and unique filming locations! Out of all the places, one that has stuck out to many viewers is "Myeongteongguri Tteokbokki Restaraunt Gongneung Branch" which is the spot where Ha-ri and Yeong-Seo often went to hang out and confide in one another.
We decided to check out this cute spot to let you all in on the hype!
---
Information
Address: 서울 노원구 공릉 51길 14-2
14-2 Gongneung-ro 51-gil, Nowon-gu, Seoul
Hours: 10:00- 21:30 (Closed on Mondays)
---
Menu
Menu

Price

Tteokbokki MT Special (2-3 people)

MT Special

₩15,000

Tteokbokki MT

MT Basic

₩10,00

Fried Rice

₩2,500
---
Our Visit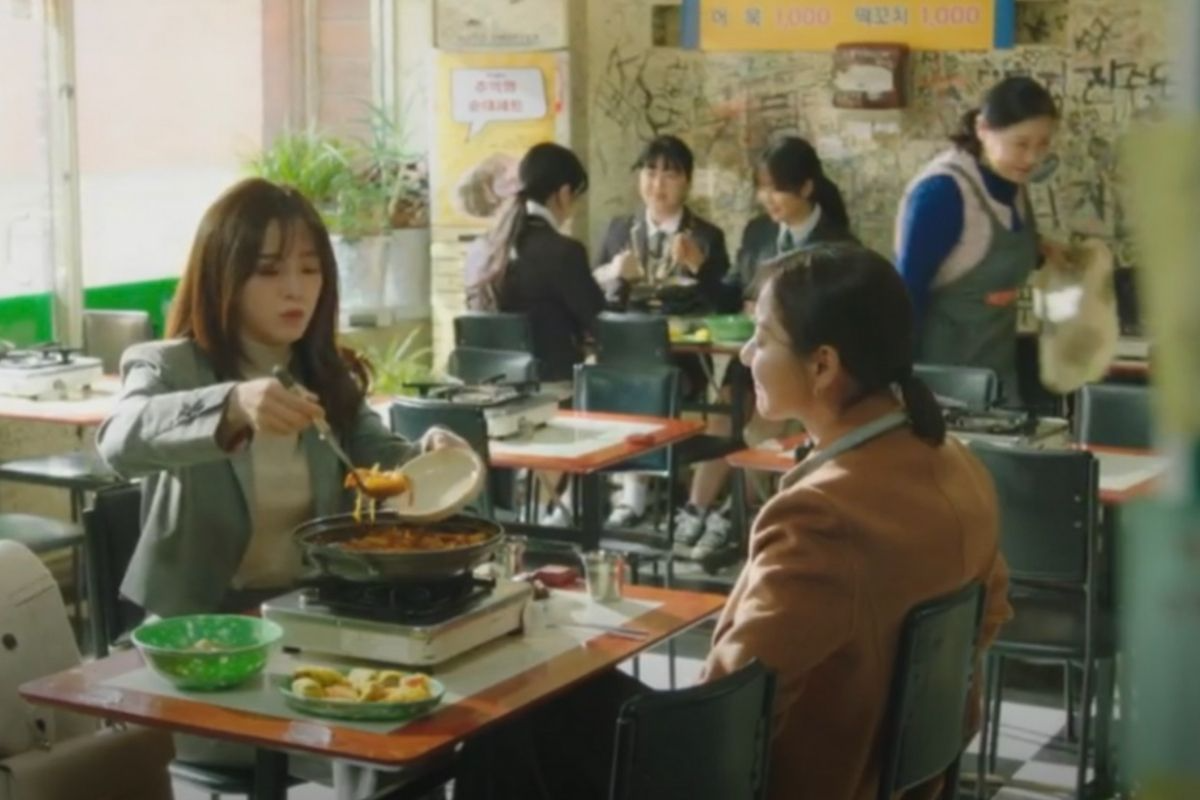 Myeongteongguri Tteokbokki Gongneung Branch has been gaining a lot of attention recently due to being one of the main filming sets for the drama "Business Proposal". It is the tteokbokki shop that Shin Ha-ri and Jin Yeong-Seo often go to to chat and enjoy each other's company.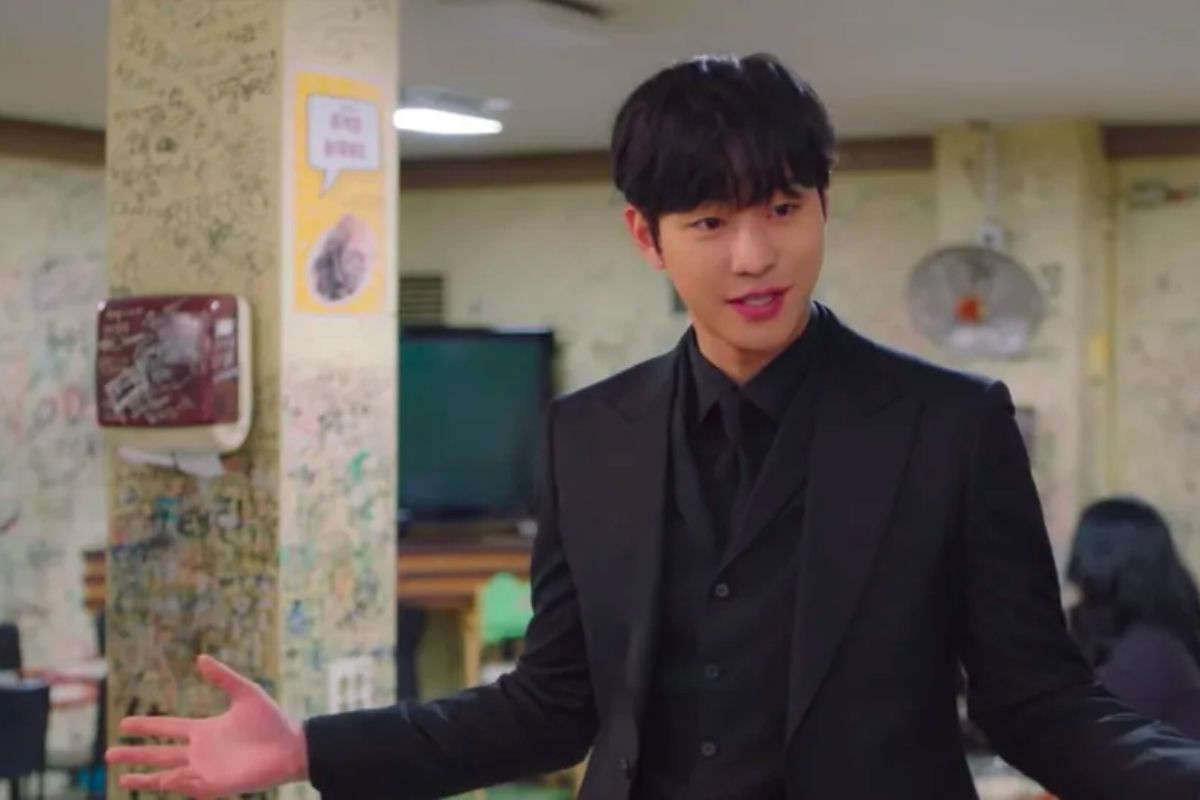 After it's frequent appearance in the drama, this spot has become a hot place in Korea, with many people flocking to try the tteokbokki here!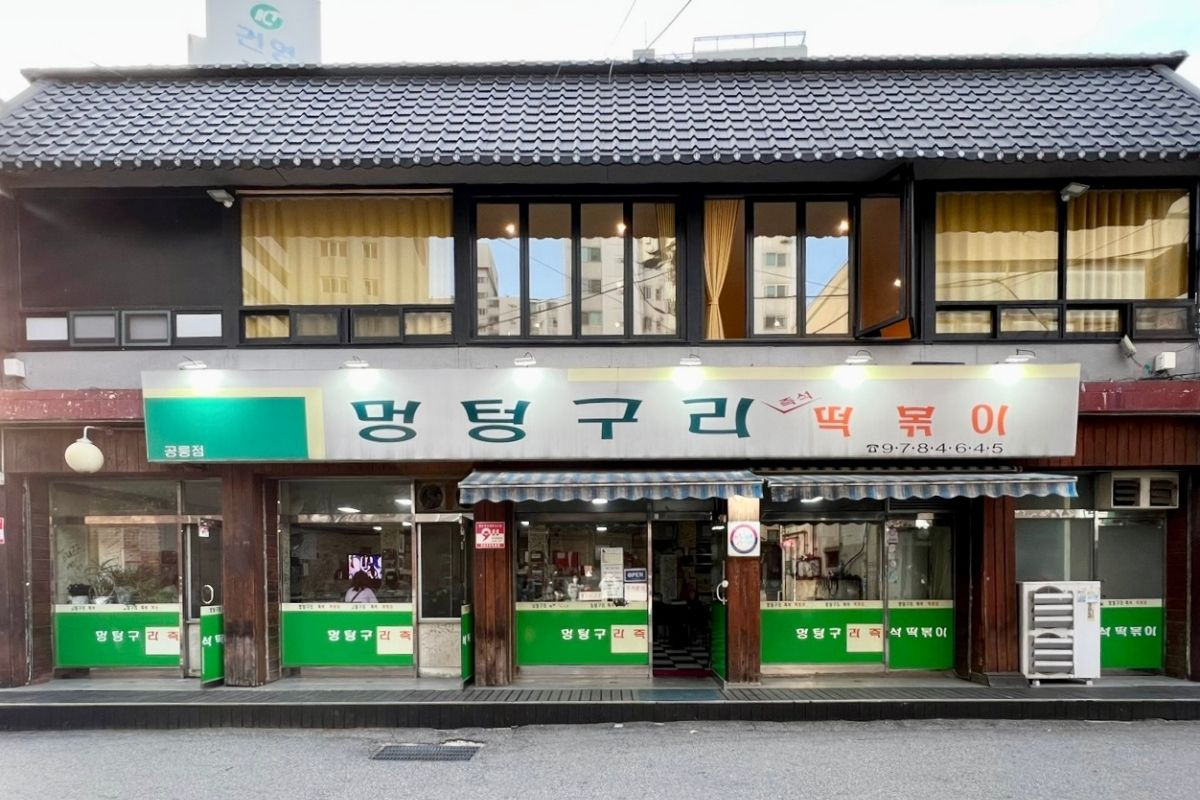 Myeongteongguri Tteokbokki Gongneung Branch is located near Seoul National University of Science and Technology. We came in the afternoon and but there was still quite a lot of customers eating at the restaurant! Due to it's prime location near a university, there were also many students that came to eat here.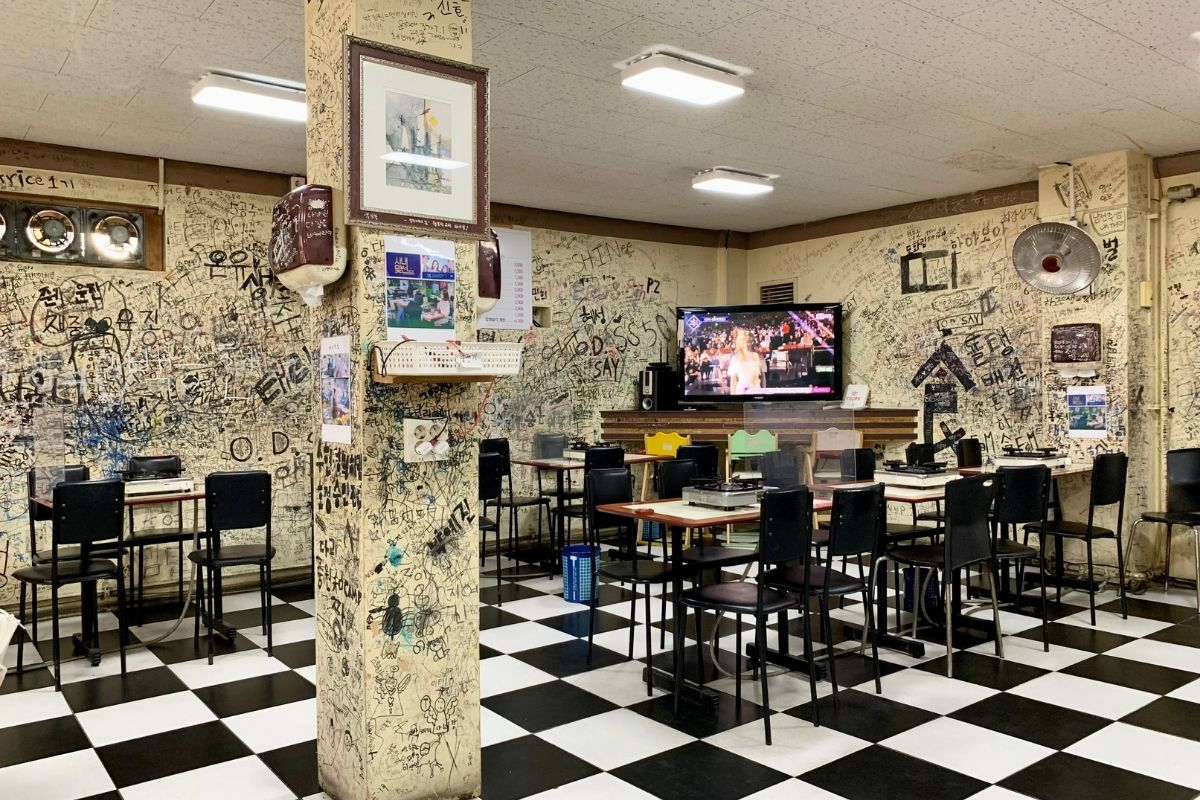 The inside is decorated in a manner typical of most tteokbokki shops in Korea. The inside is quite spacious and there is a good amount of seating so you we are pretty sure you won't have to worry about finding a place to eat!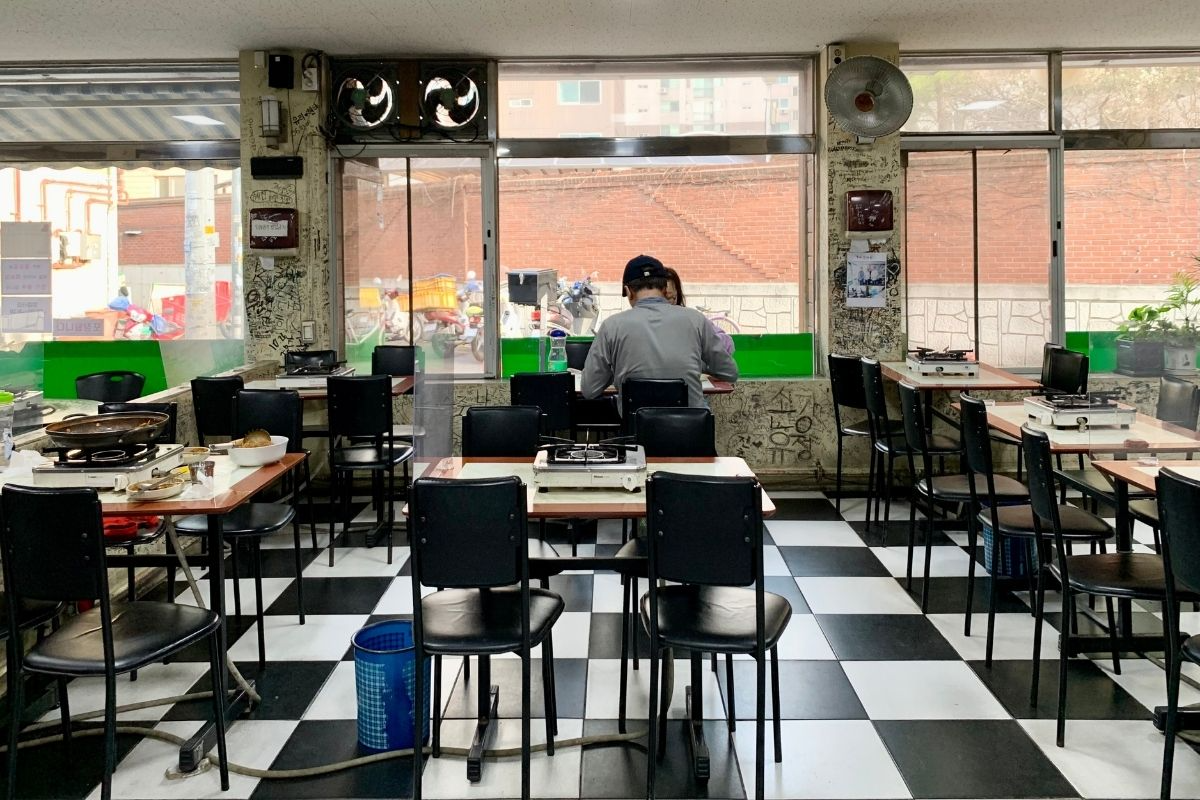 This table in the middle is where Kang Tae-Mu, Shin Ha-ri, and Jin Young-Seo ate at in the drama!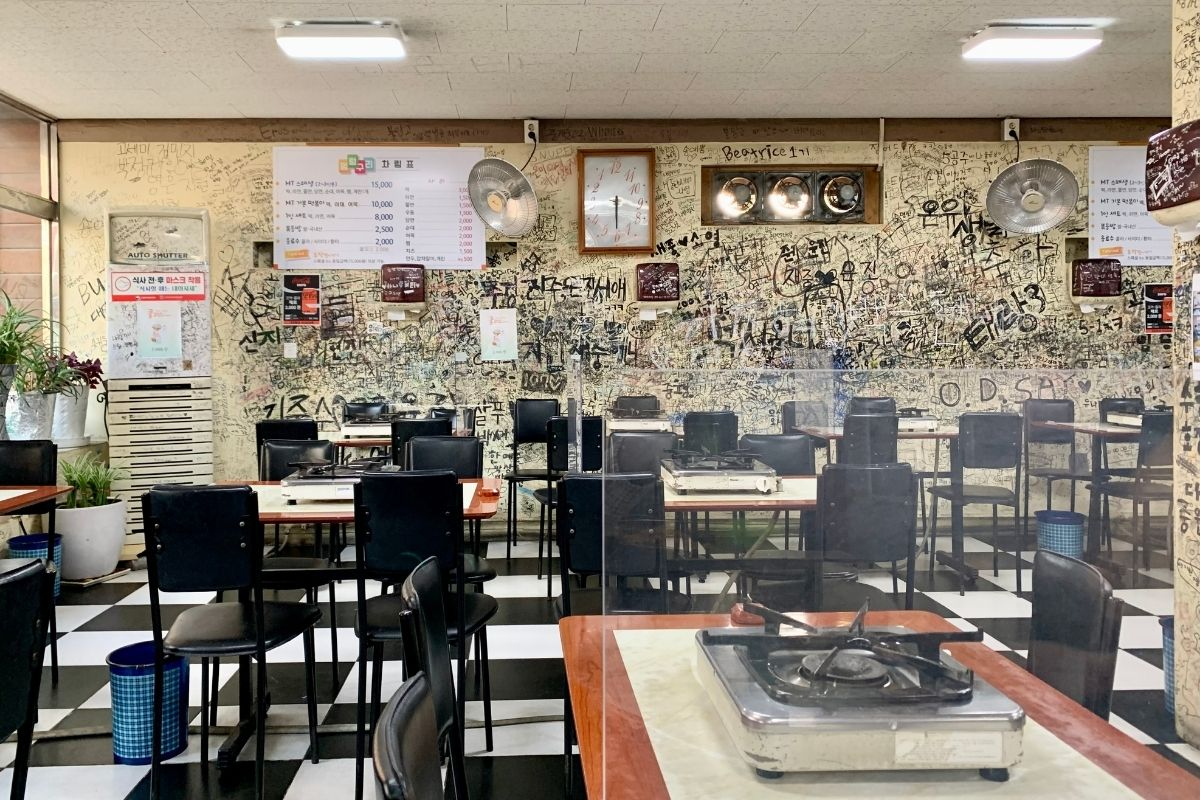 Another cool thing about this restaurant is that the wall is full of customers who have eaten here and left their mark by signing it or leaving a small note. It creates a cozy feeling filled with beautiful memories! It is fun to see how long the business has been here for and to read the little notes of the people who came together and enjoyed a meal here.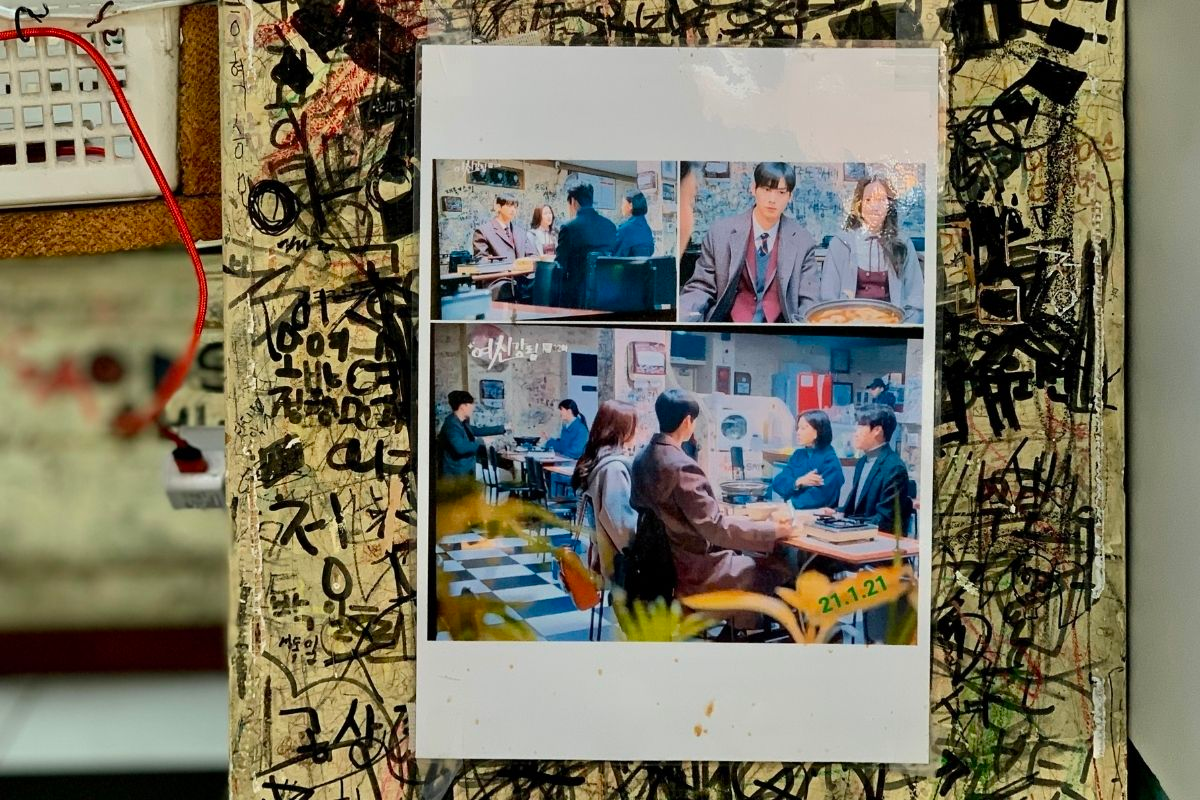 We also saw that this place was also featured in another K-drama called "True Beauty"!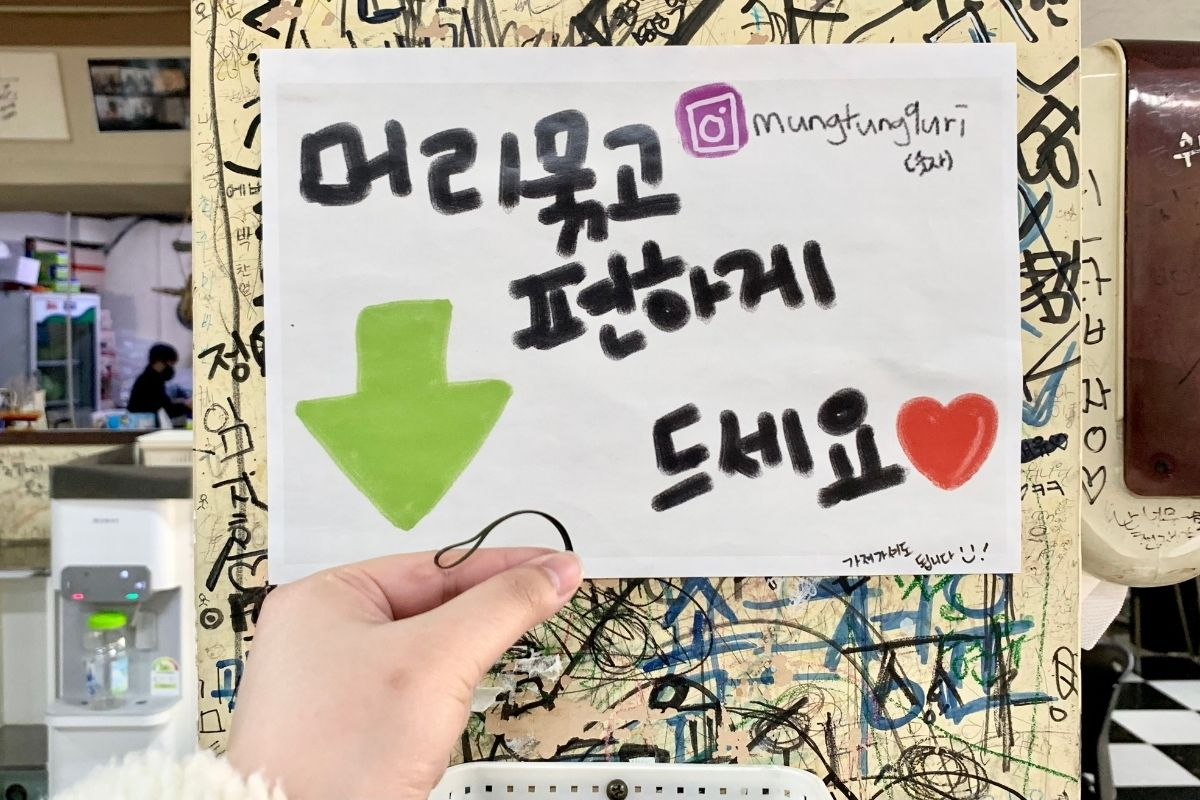 An additional cute touch that we loved was the little corner that had hair bands for those with long hair to tie their hair, so it won't fall into your face while you are eating!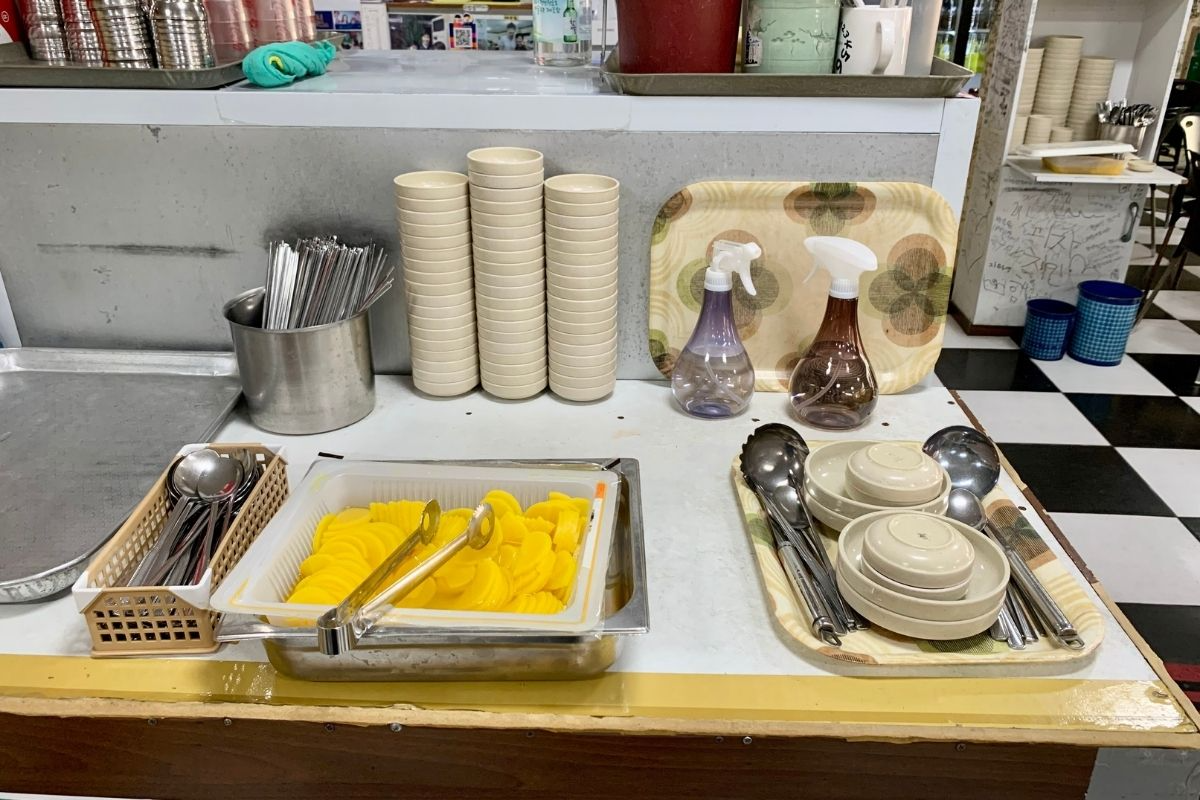 There is also a small counter where you can get extra side dishes such as pickled radish if needed.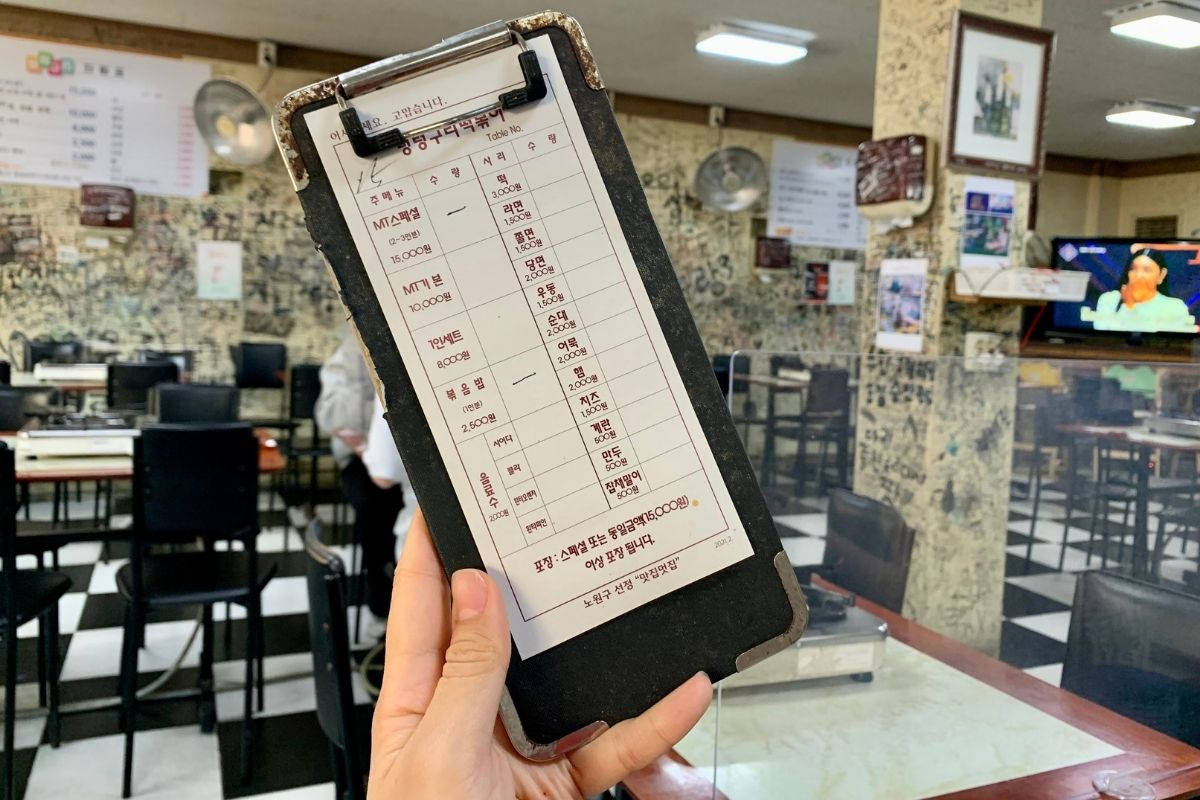 When you sit at the table, you will get a menu from the staff. You will put a tick next to the item that you want and give the slip back to the staff to order! It is really simple. We opted for the Tteokkbokki MT special and fried rice.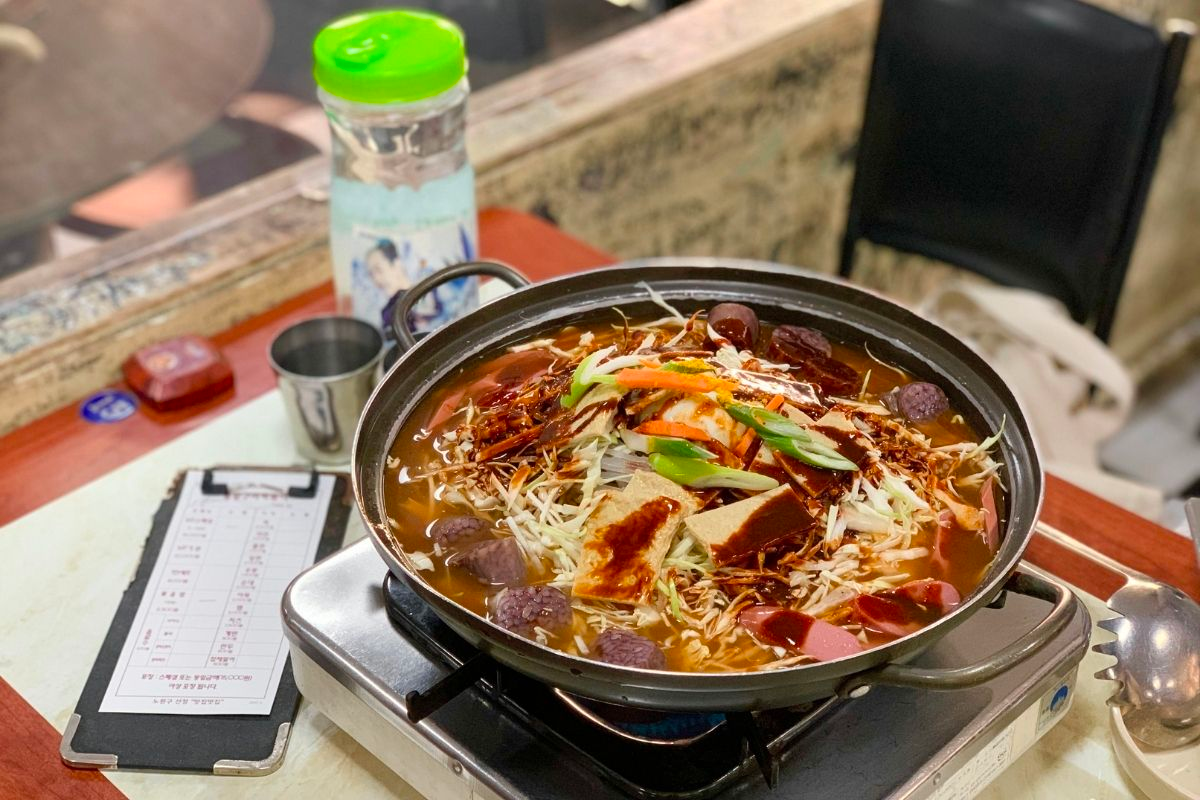 This is the main dish! The Tteokbokki MT Special (15,000 won) was so much food, and could easily feed 2-3 people. For 15,000 won this is truly a steal!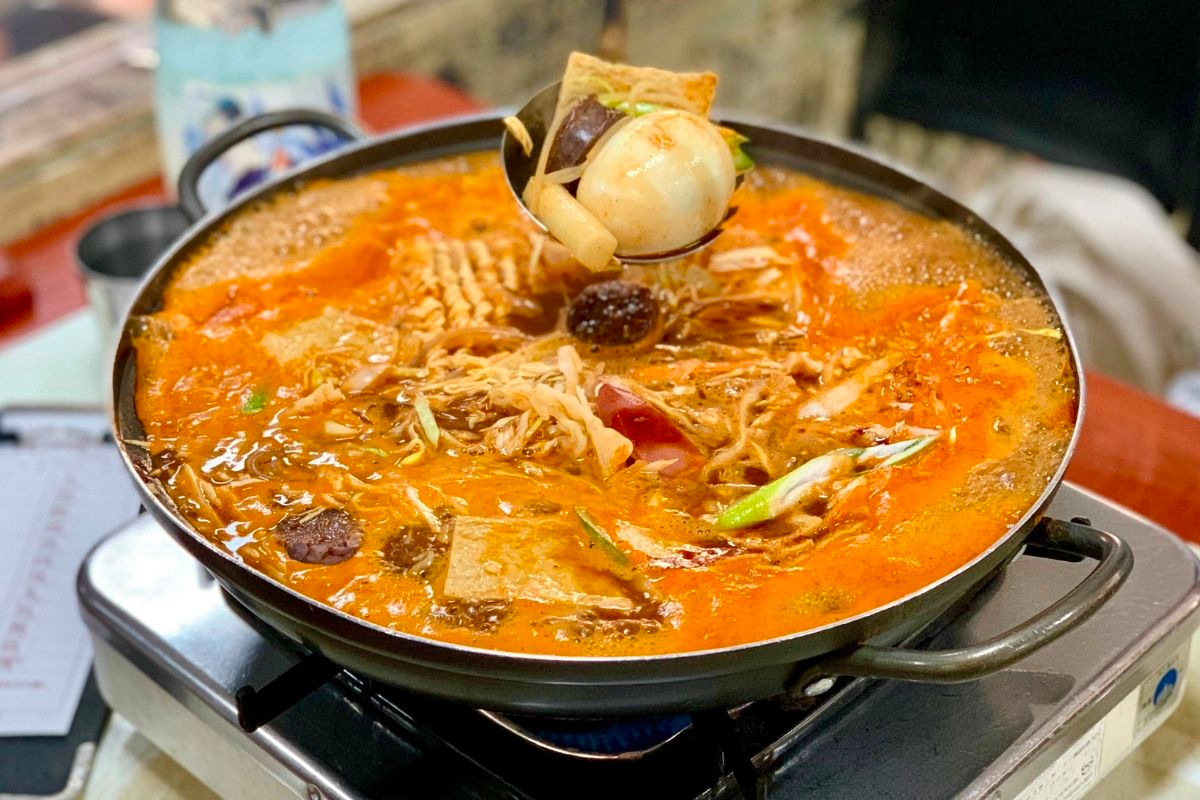 In this tteokbokki, there were many ingredients such as sundae, rice cakes, fish cakes, Korean vermicelli noodles and mushrooms!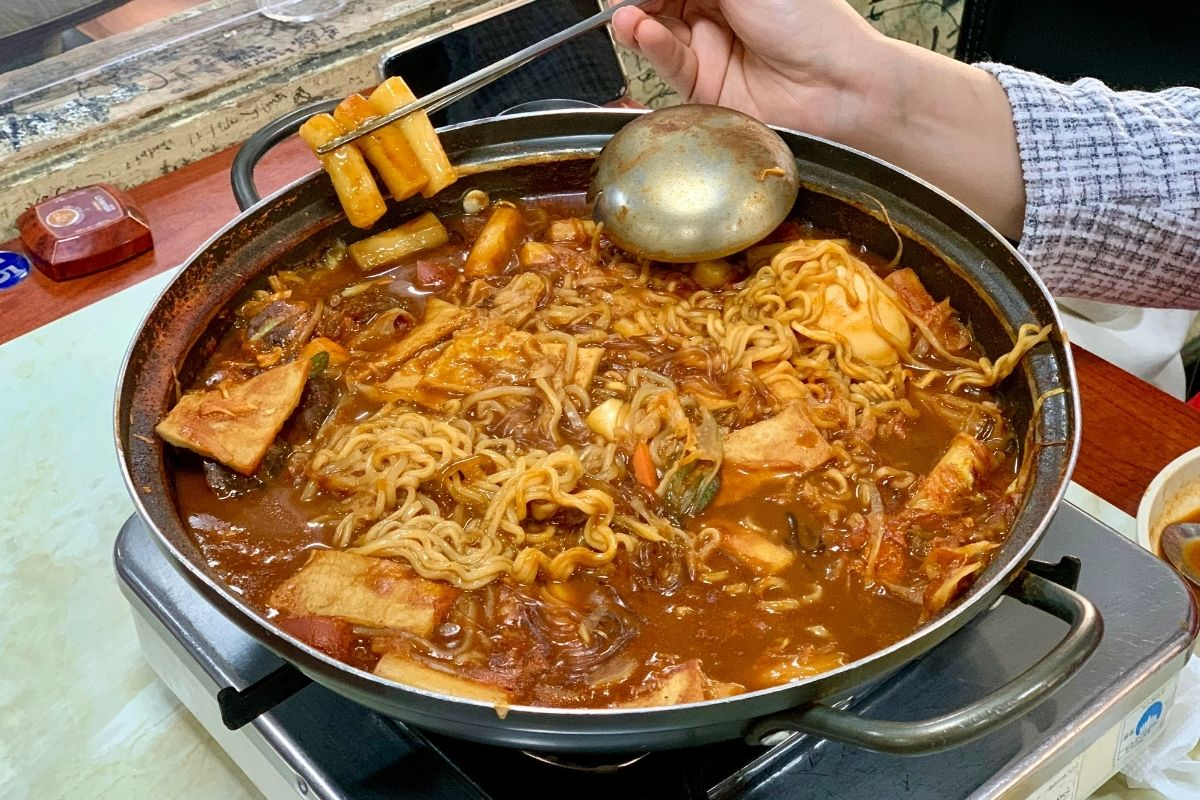 The rice cakes (tteok) was very soft and chewy! We loved the texture of the rice cakes. Sometimes if the rice cakes are too hard, the tteokbokki might not be as tasty, but these were perfect! The sauce was also very unique. Unlike other tteokbokki sauces, this one was a little less spicy and a bit sweeter, which makes it a perfect choice for those that struggle with spice!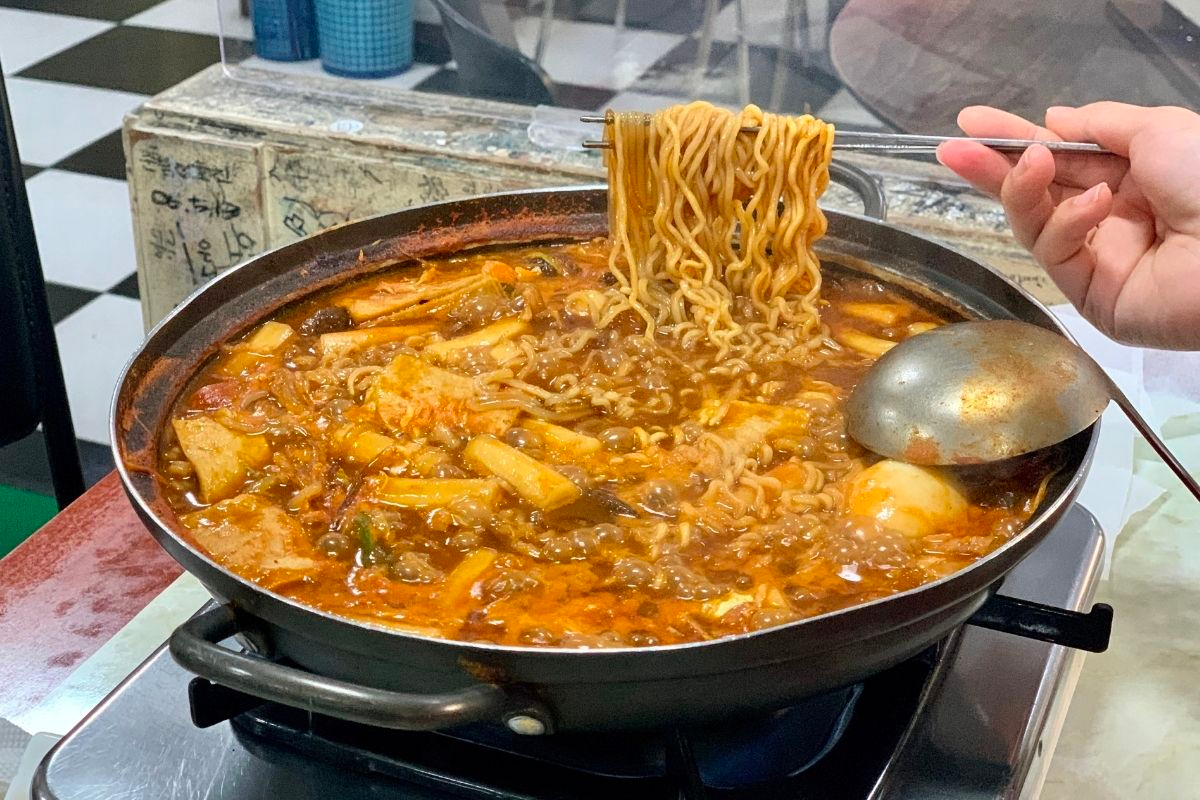 In addition to Korean vermicelli noodles, there is a whole package of noodles in this tteok pot. There is a good amount of food so we couldn't finish everything! This is truly a place to come if you want affordable food and want to be walk out full!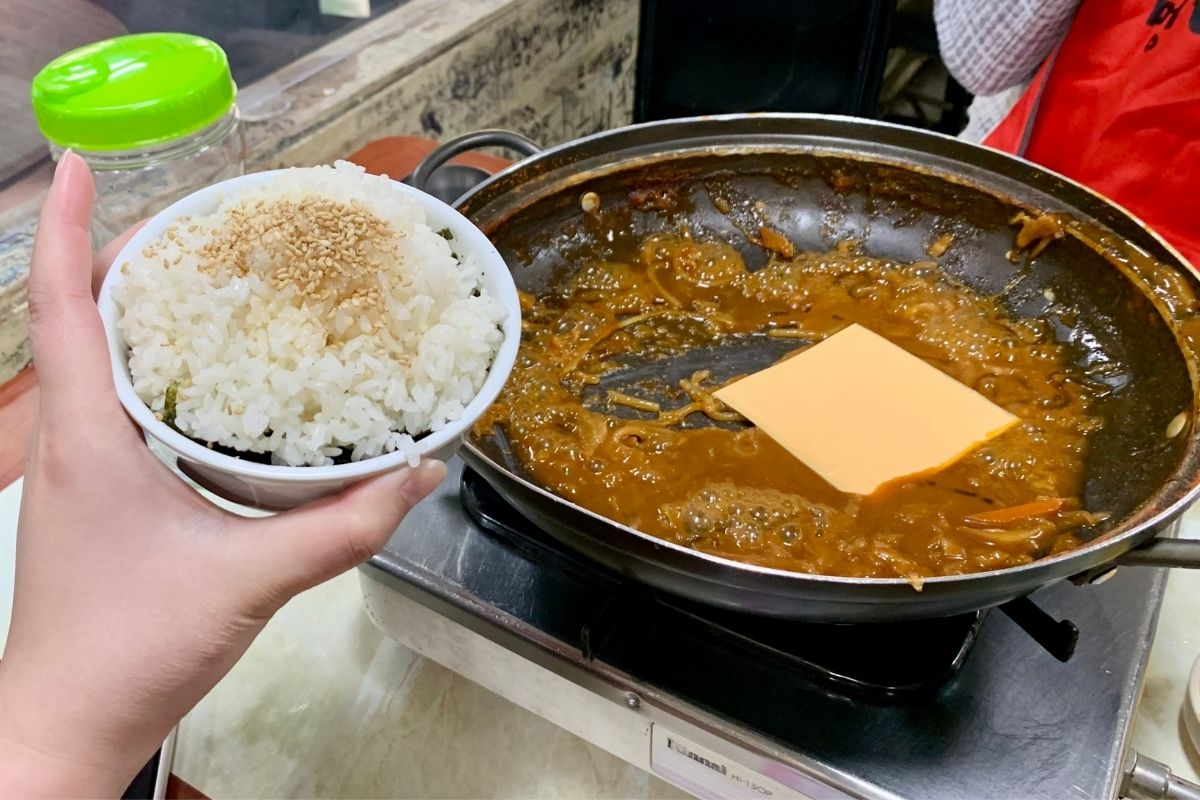 We ended up eating fried rice (2,500 won) as well. The staff will bring a bowl of rice, and will fry it up right in front of you with kimchi, seaweed and some cheese.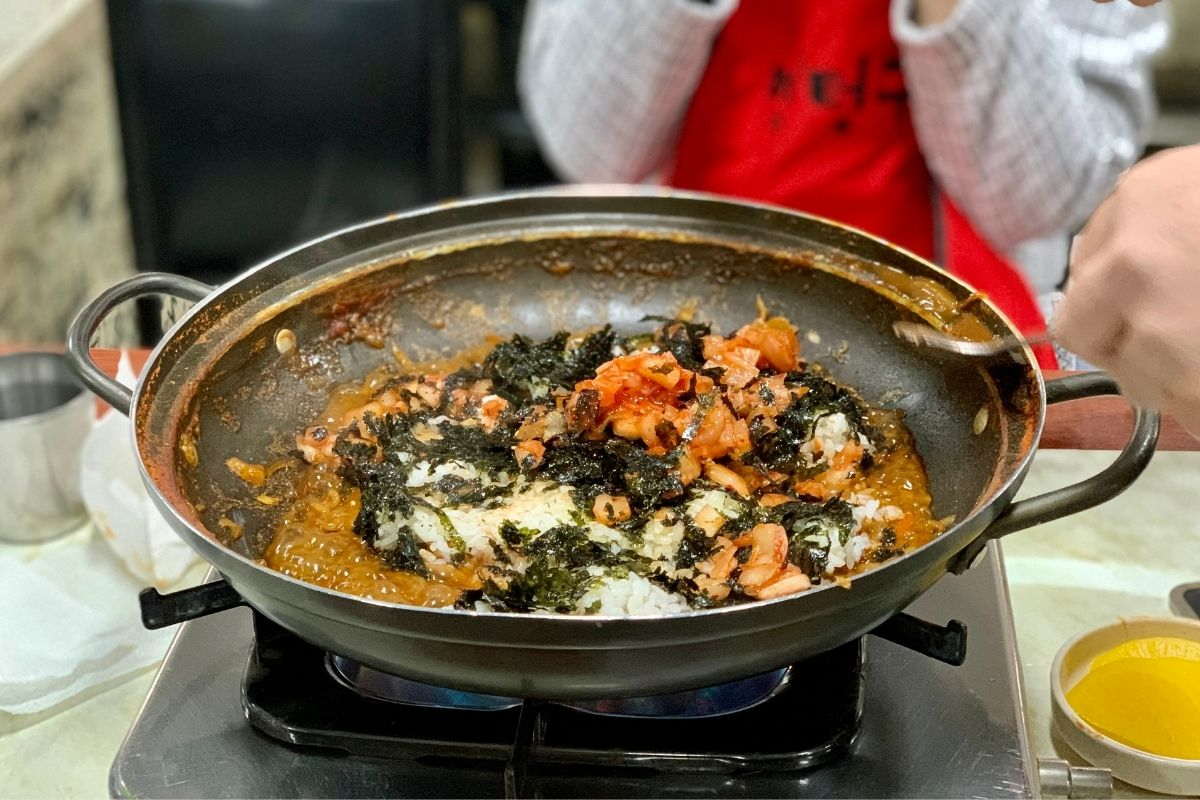 While the staff was making our fried rice, we asked them if Anh Hyo Seop and Kim Se Jeong were really as attractive in real life as they were on screen! The staff said that they were truly both so attractive and also really nice! They said that they even left their signature at the restaurant.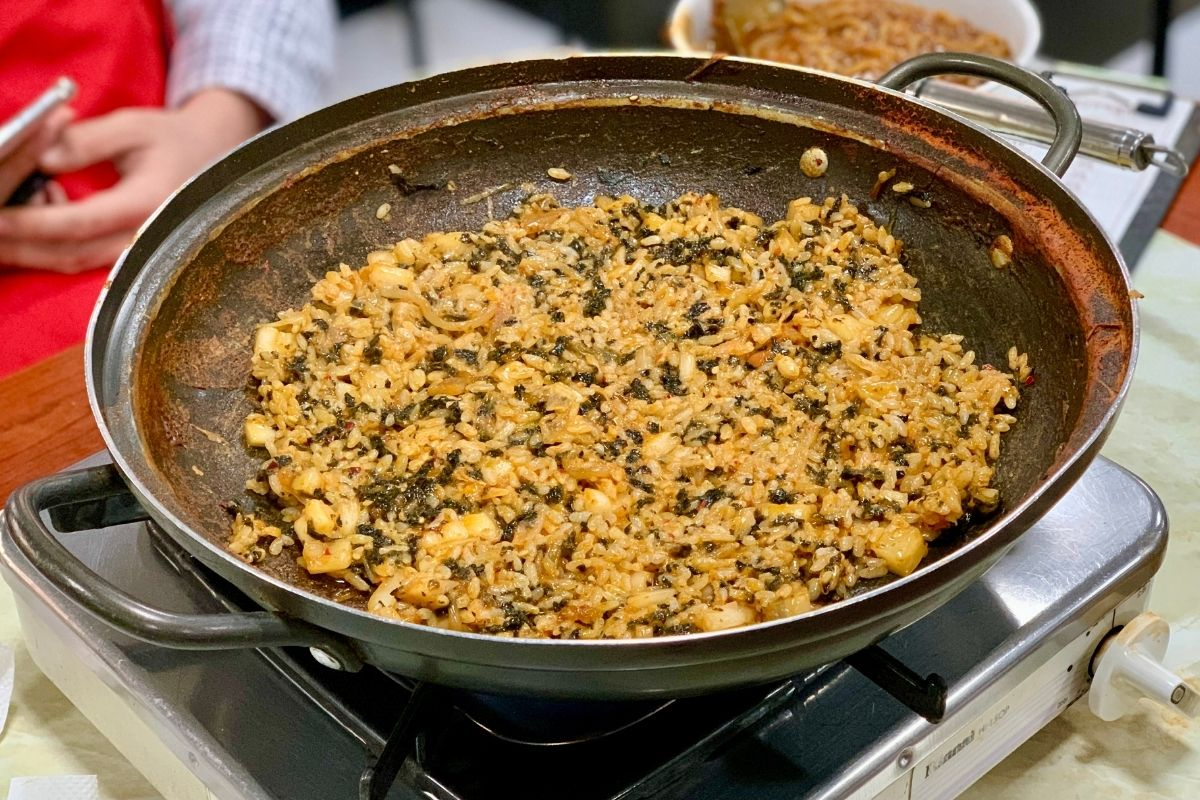 The fried rice was a great way to end out meal. The rice was just the perfect amount of crispy and even though we were stuffed from the tteokbokki we ended up eating all our rice because it was so delicious! For those that like kimchi fried rice, you need to order this if you make it out to Myeongteongguri Tteokbokki Gongneung Branch!
The staff here were also very friendly and accommodating towards us. If you ever in the area and looking for a place to eat, we highly suggest coming out here!
---
We hope that you will be able to try out some tteokbokki here at Myeongteongguri and read some of the cute notes on the wall, as well as enjoy the filming location of "Business Proposal"! Make sure to follow us on Instagram, Tik Tok and Facebook to stay updated on all things Korea! If you ever have any questions you can also leave a comment or send us an email at help@creatrip.com!
---