Pretty And Unique Desserts You Can Find In Korea
A List Of Special Desserts That Will Please Your Eyes & Your Tastebuds!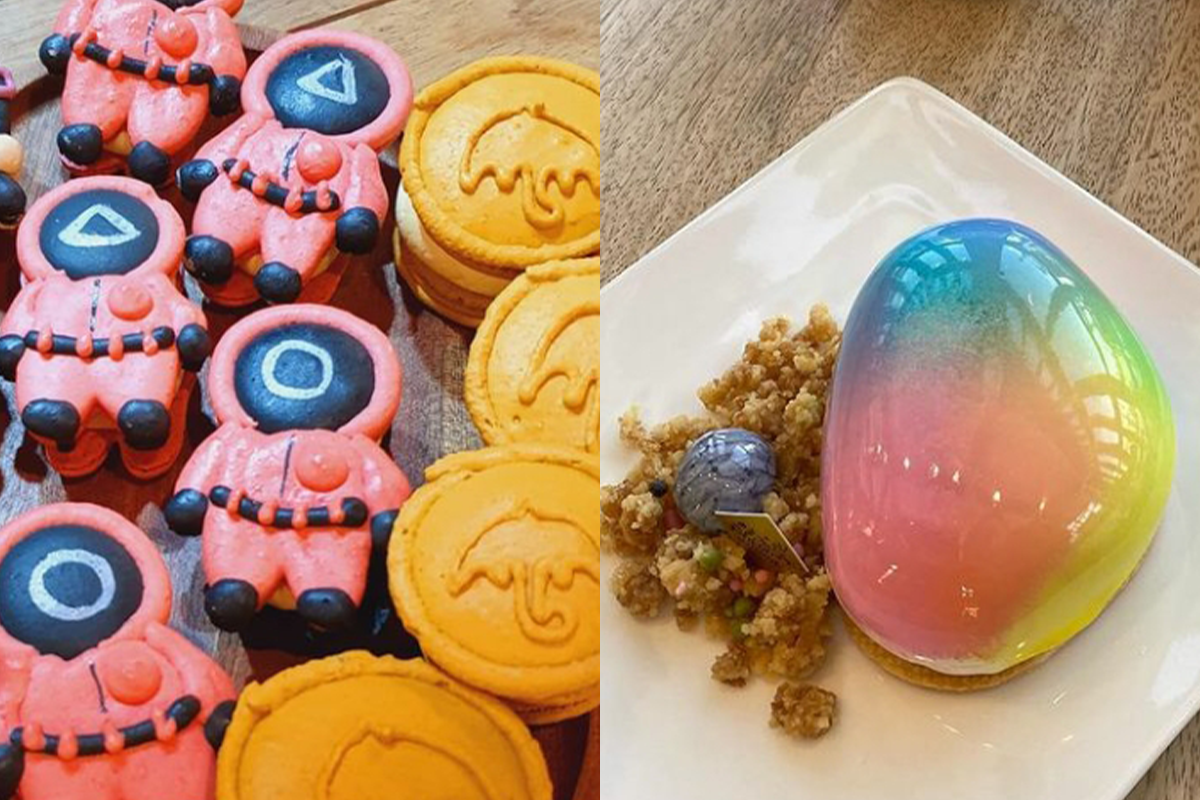 One thing that comes to mind when you think of coming to South Korea is the amazing cafe culture. From aesthetic locations to delicious drinks, there's so many places that offer a unique experience unlike anywhere else. Today, we'll be introducing some those unique and fun desserts that you can find in various Korean cafes located in Seoul.
---
Character Ttungcaron


캐릭터 뚱카롱

Source: Instagram @lgacoffee_daecheon_
Despite originally being a French dessert, macarons are a very popular dessert in Korea. However, despite being macaron, they are a bit different than the original version. Known for the thick layer of filling common in Korean macarons, they are often called ttungcaron, meaning "fat macaron." Not only do they come with thick layer of creamy filling but you can often fin them in many shapes, including popular characters.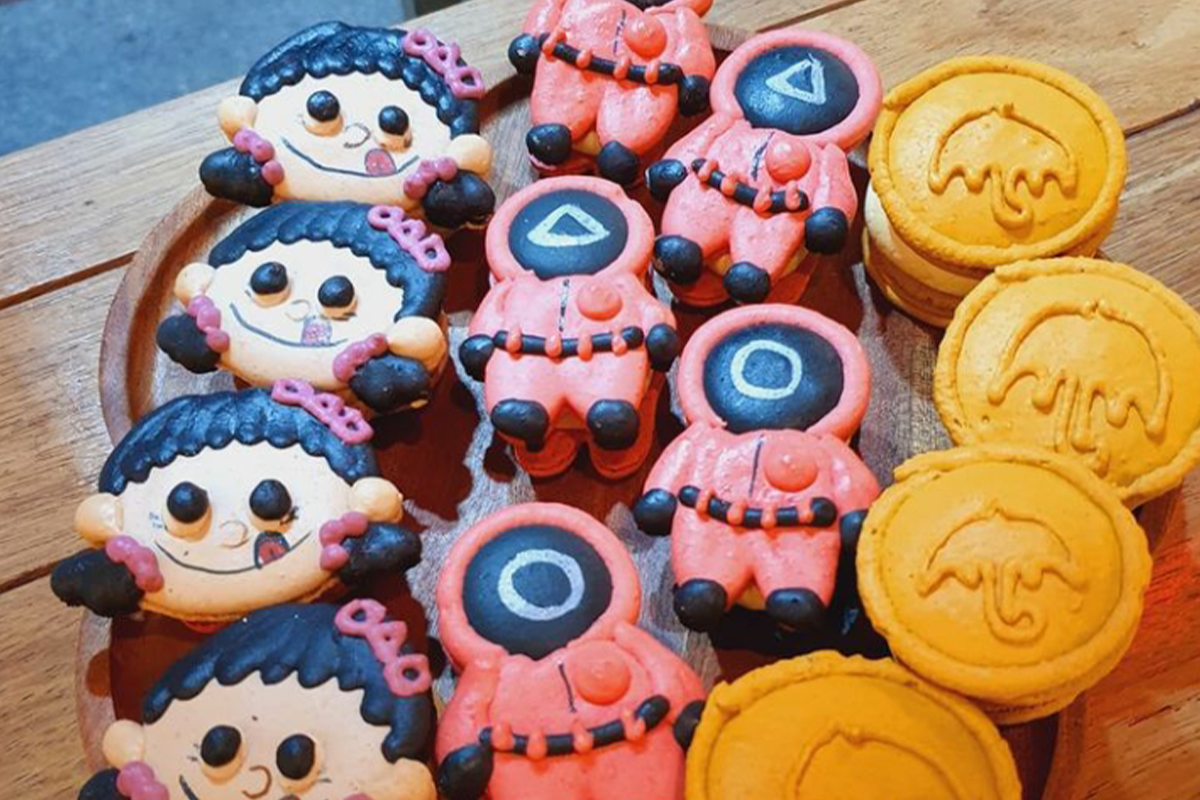 Source: Instagram @lgacoffee_daecheon_
There are also impressive and cute Squid Game-themed macarons in the shape of the guards, dalgona, and the robot doll that have been popular as of late.
---
Handmade Character Candy


캐릭터 수제사탕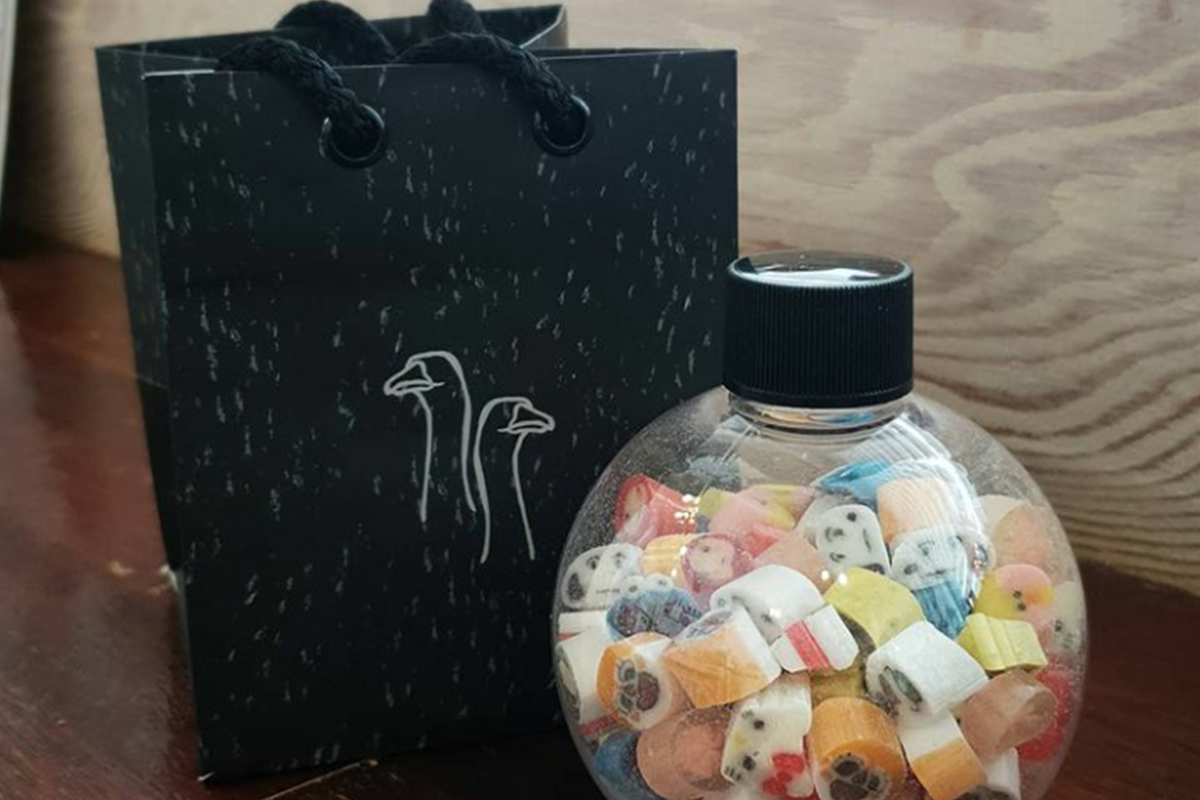 Source: Instagram @tongcaron
Moasae (모아새) in Mangwon-dong is a handmade candy shop. It is so popular that despite it opening at 1pm, you can often find people lining up as early as 11am to get inside!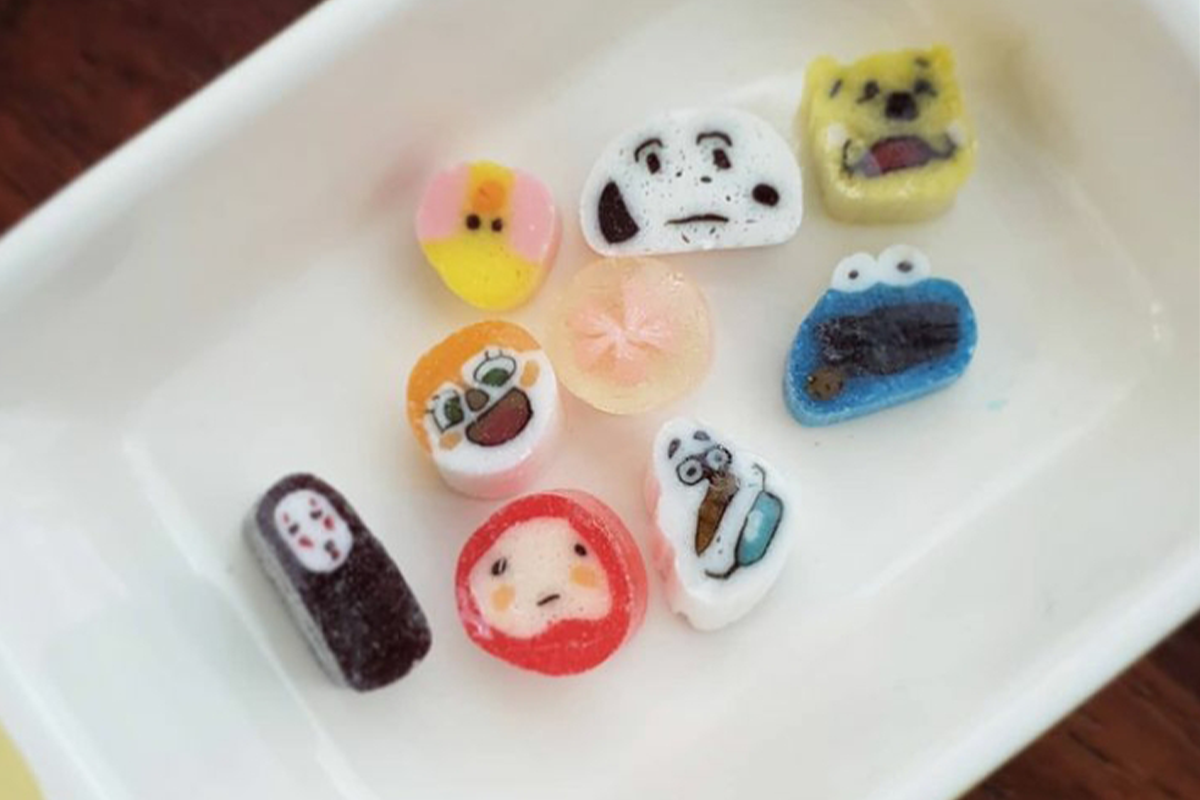 Source: Instagram @tongcaron
Each of the individual candies is decorated as a known and popular characters, all with a different taste. So if you want to get as many as possible, we definitely recommend getting there early! If you'e ever in Mangwon-dong, make sure you stop by to check it out!
---
Latte Art


라떼 아트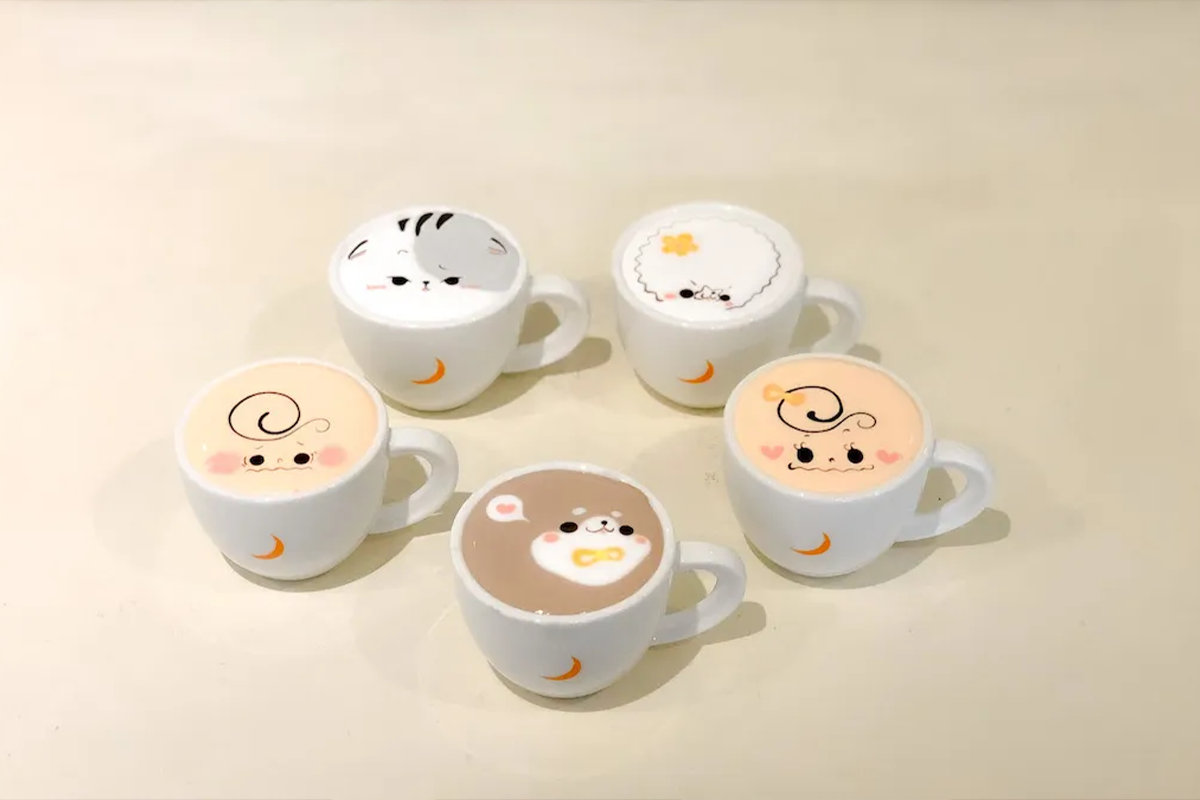 Since latte art has become much more common in Korea these days, it's easier to find places that create their masterpieces on your drinks. When you see the design, it'll look so good, you won't want to drink it at first, but we promise the drink is as delicious as it is beautiful! You can see many intricate drawings such as babies, animals, and characters depending on the cafe you go to. The art shown in the picture above was done at the cafe, C. THROUGH. Click here to find out more about their latte art.
---
Dalgona Desserts


달고나 디저트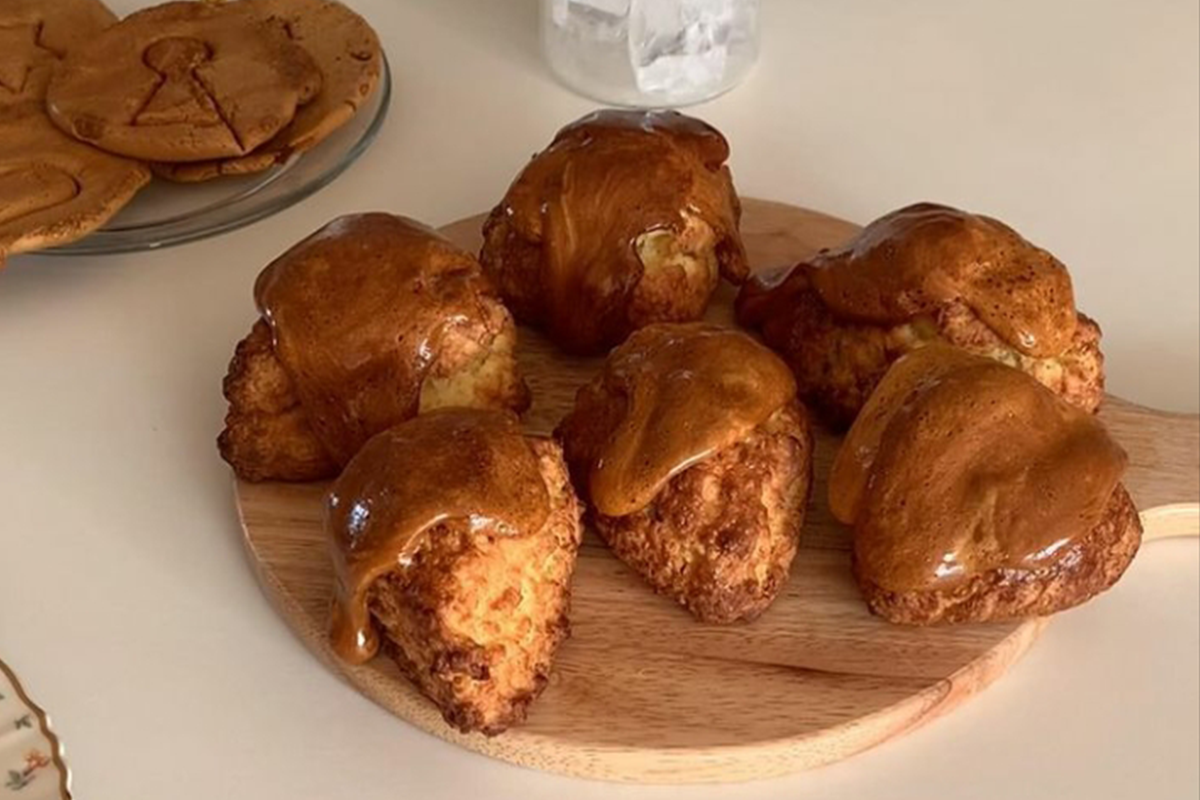 Source: Instagram @butterple_
From interest in Jeju Island to the increasing popularity of various parts of Korean culture, the impact of Squid Game, feels endless. While dalgona had its momentary rise to fame during the pandemic, it found its way in the spotlight once again after being featured on the popular show. Now you can see dalgona being used on desserts and beverages all over Korea. From scones, to lattes, the dalgona possibilities are endless!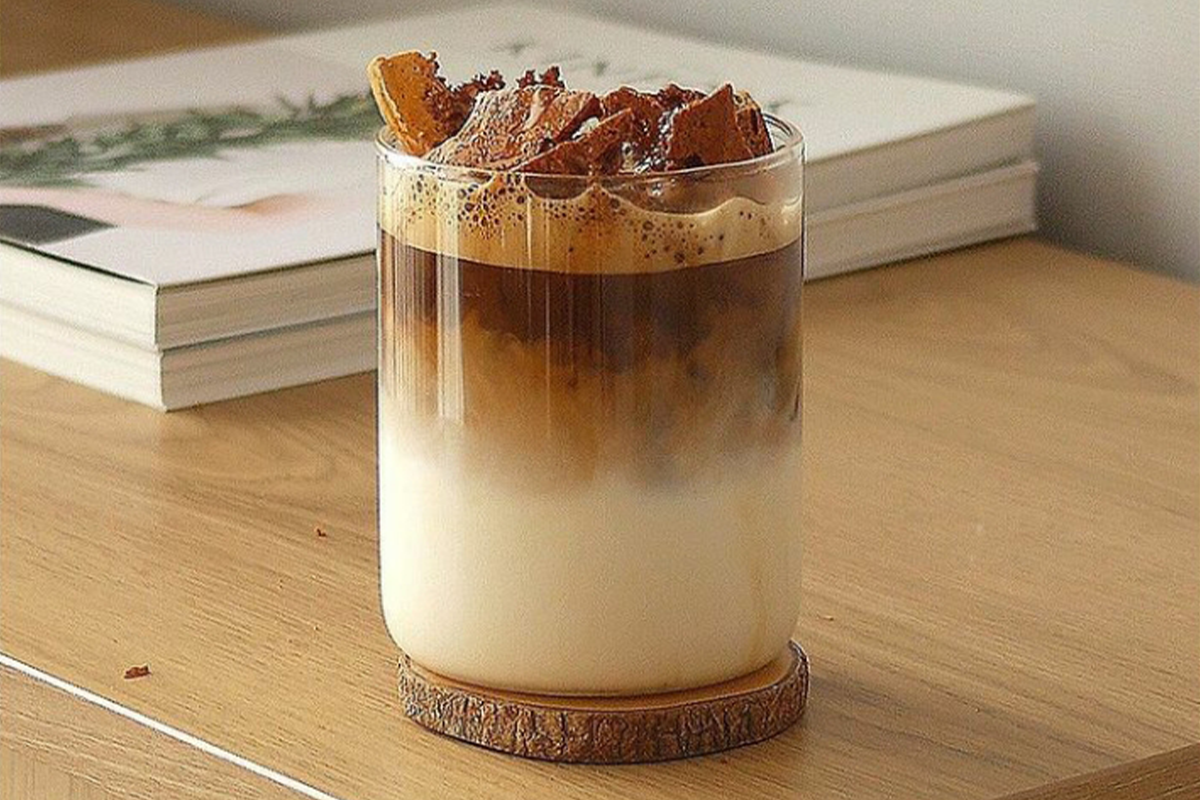 Source: Instagram @heetae_
As we mentioned before, during the COVID-19 pandemic, people look for various ways to entertain themselves during quarantine. As a result, the trend of making one's own dalgona coffee became quite popular. People would spend time endlessly whipping instant coffee, water, and sugar, to get the perfect result. However, despite the drink not actually containing dalgona, it was lovely named dalgona coffee amongst Koreans, due to the similar taste.
This wave eventually cause the ripple effect of actual dalgona coffees with dalgona to be continually released.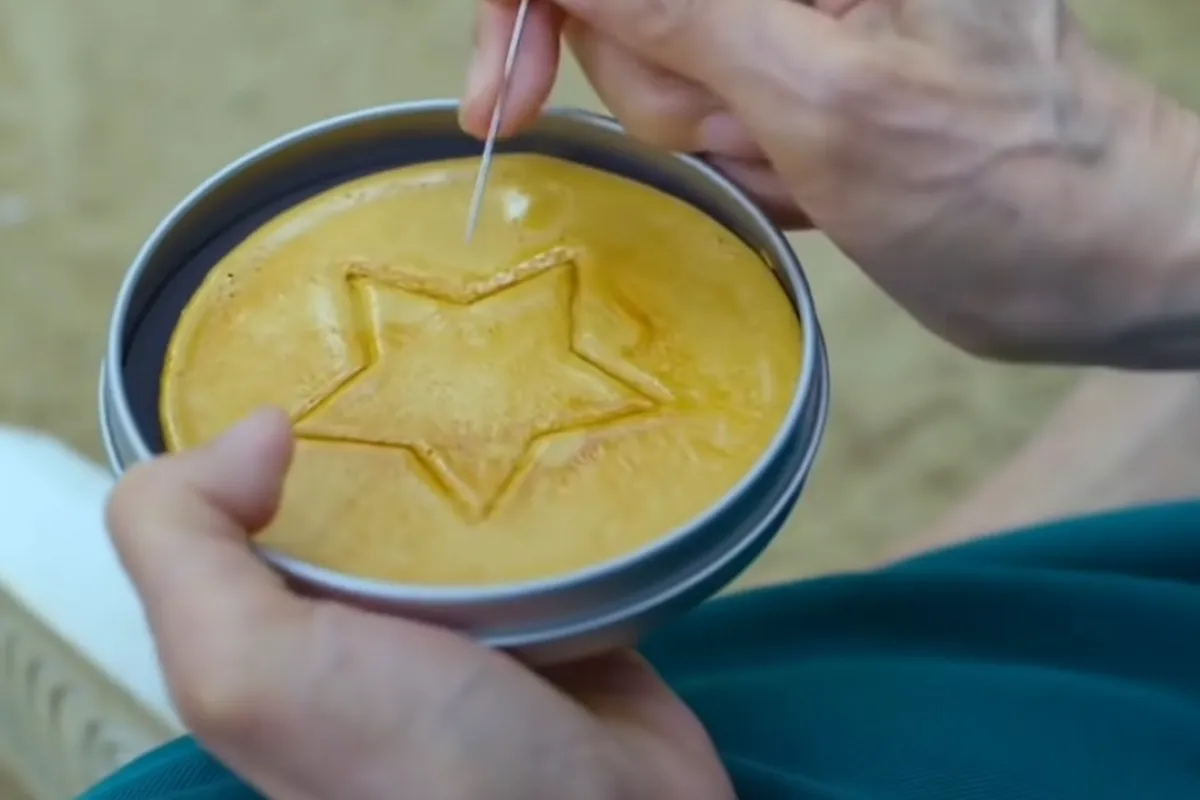 Source: Netflix Squid Game
Dalgona is a snack made of sugar that is heated in a ladle or pot. Once the sugar is melted, you add a little bit of backing soda to make it rise while stirring and then pour it and press it to make a simple and sweet snack. Because it is essentially just sugar, it goes well with a myriad of desserts, so we're not surprised with how creative people have gotten.
---
Cheese-Shaped Cheesecake


치즈모양 치즈케이크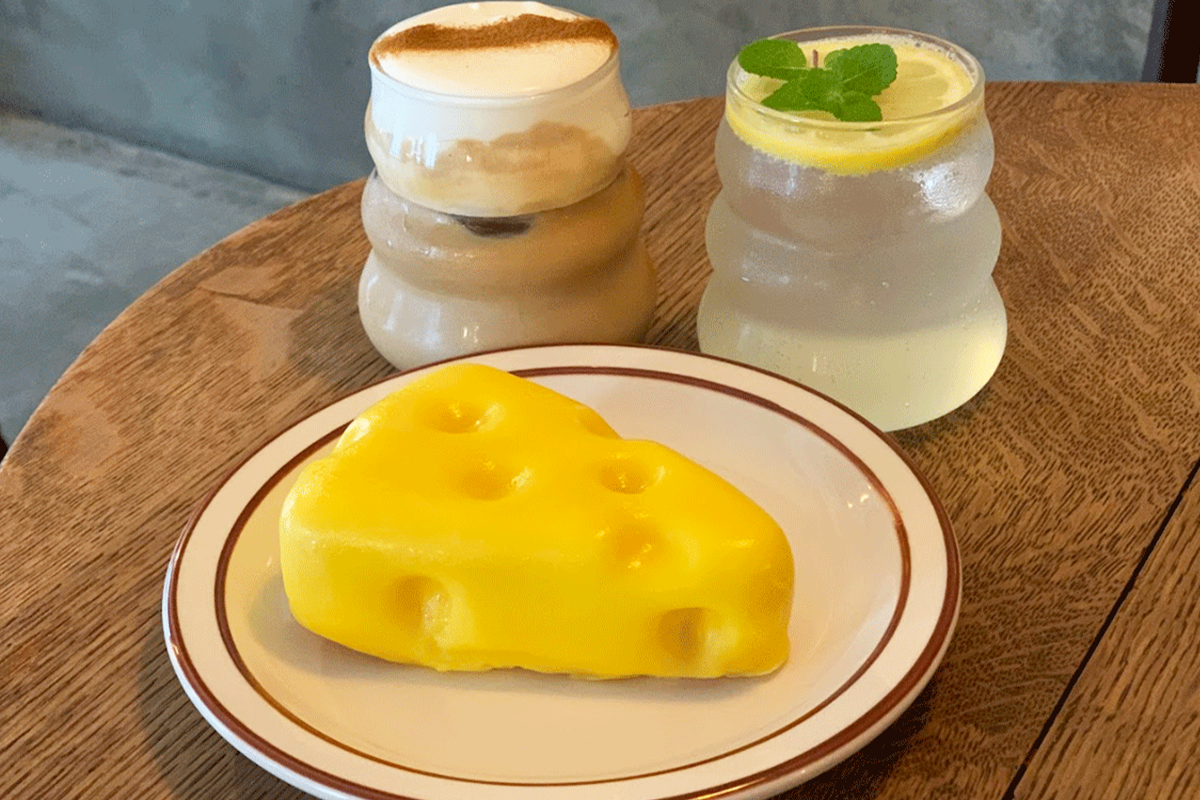 One thing that Koreans love to do is make desserts into fun shapes. This cheesecake might look more reminiscent of a piece of cheese you'd see in Tom & Jerry as apposed to what you'd find at the Cheesecake Factory, but it's delicious all the same!
---
Yarn Ball Cake


털실뭉치 케이크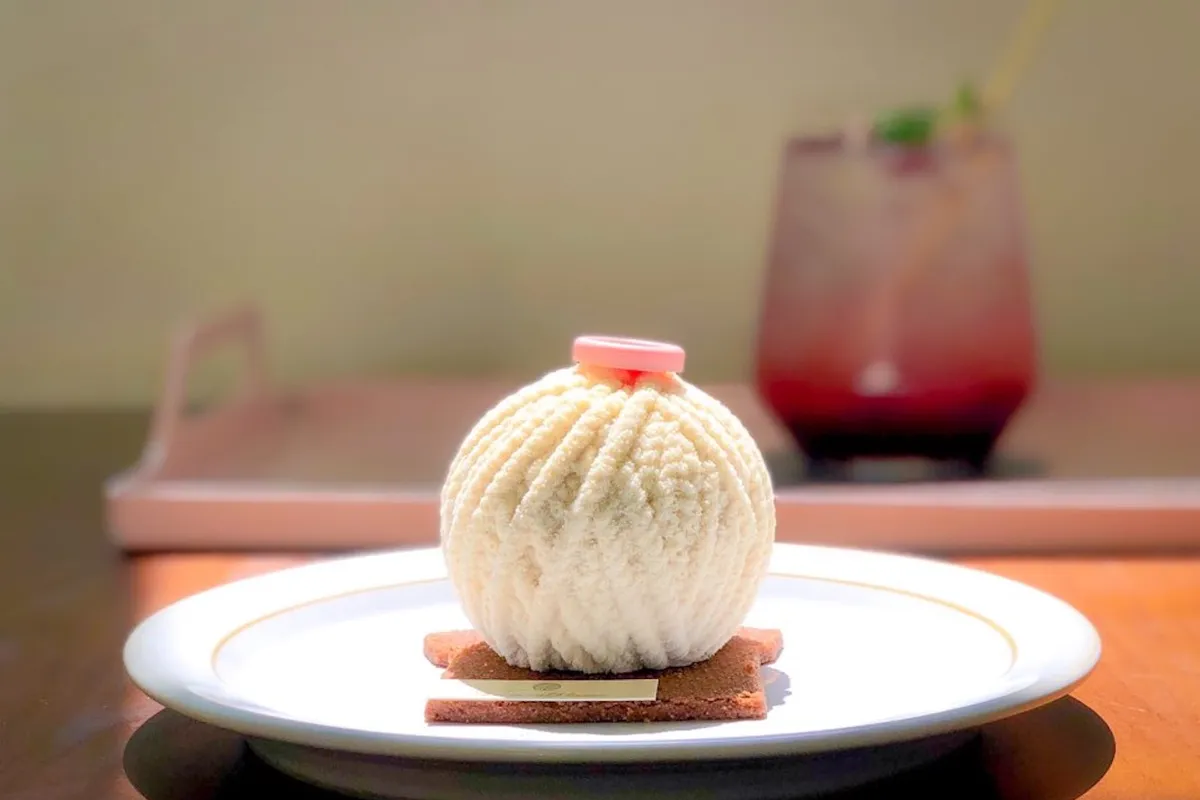 If you didn't read the title, would you know this yarn ball was actually cake? Realistic cakes have recently gotten a lot of attention after the release of the the Netflix show, Is It Cake? You can find similar creations here in Seoul. This yarn ball is actually an earl grey-flavored mousse cake that's topped with a button-shaped chocolate that tastes like strawberries. Not what you would expect from your typical ball of yarn. Find out more about Le Montblanc Cafe's delicious realistic cakes here.
---
Lettering Cake


레터링 케이크
Source: Instagram @creammello_
Cakes around the world are used to celebrate anniversaries and birthday, but in Korea, they like to take those cakes to the next level to make each celebration just a little more special. Custom cakes have become a popular alternative from the basic cakes you get at your ordinary bakery.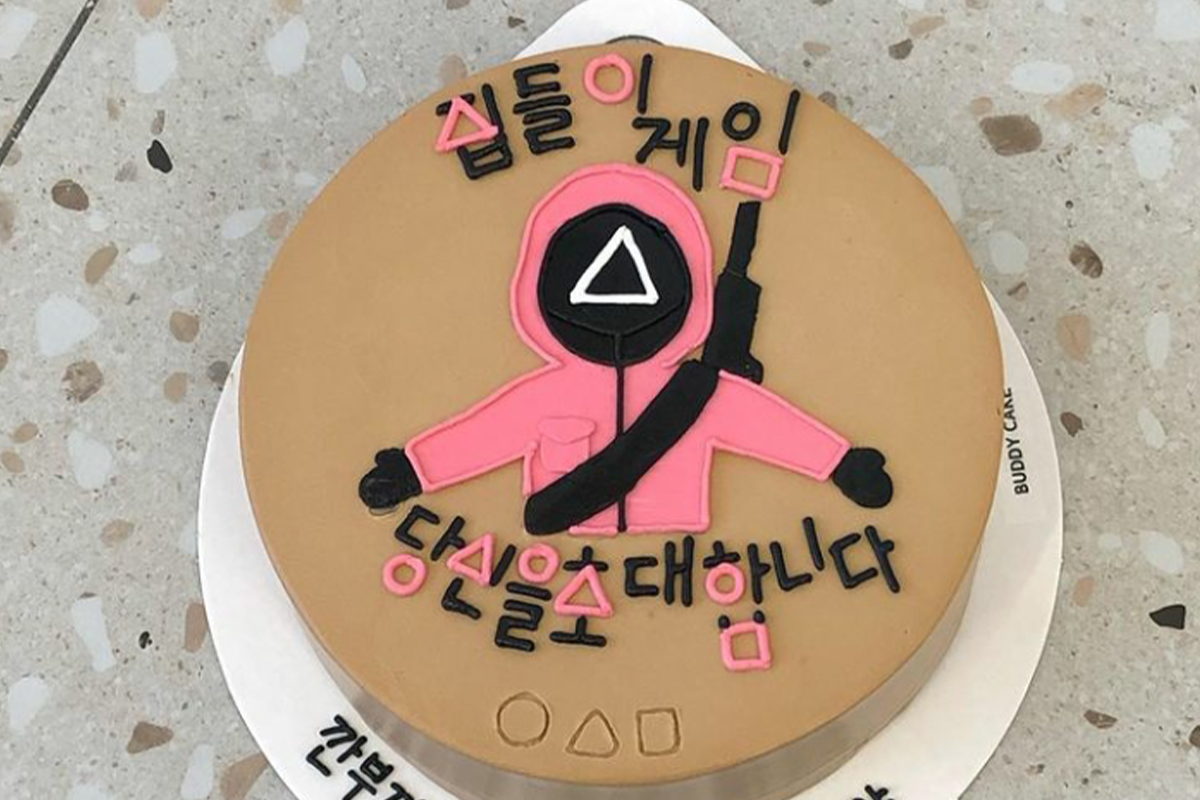 Source: Instagram @buddycake_
Because the cakes require a lot of work, they can be a bit pricey depending on what you request. But how much you decorate and customize will determine the price so there re options for all budgets.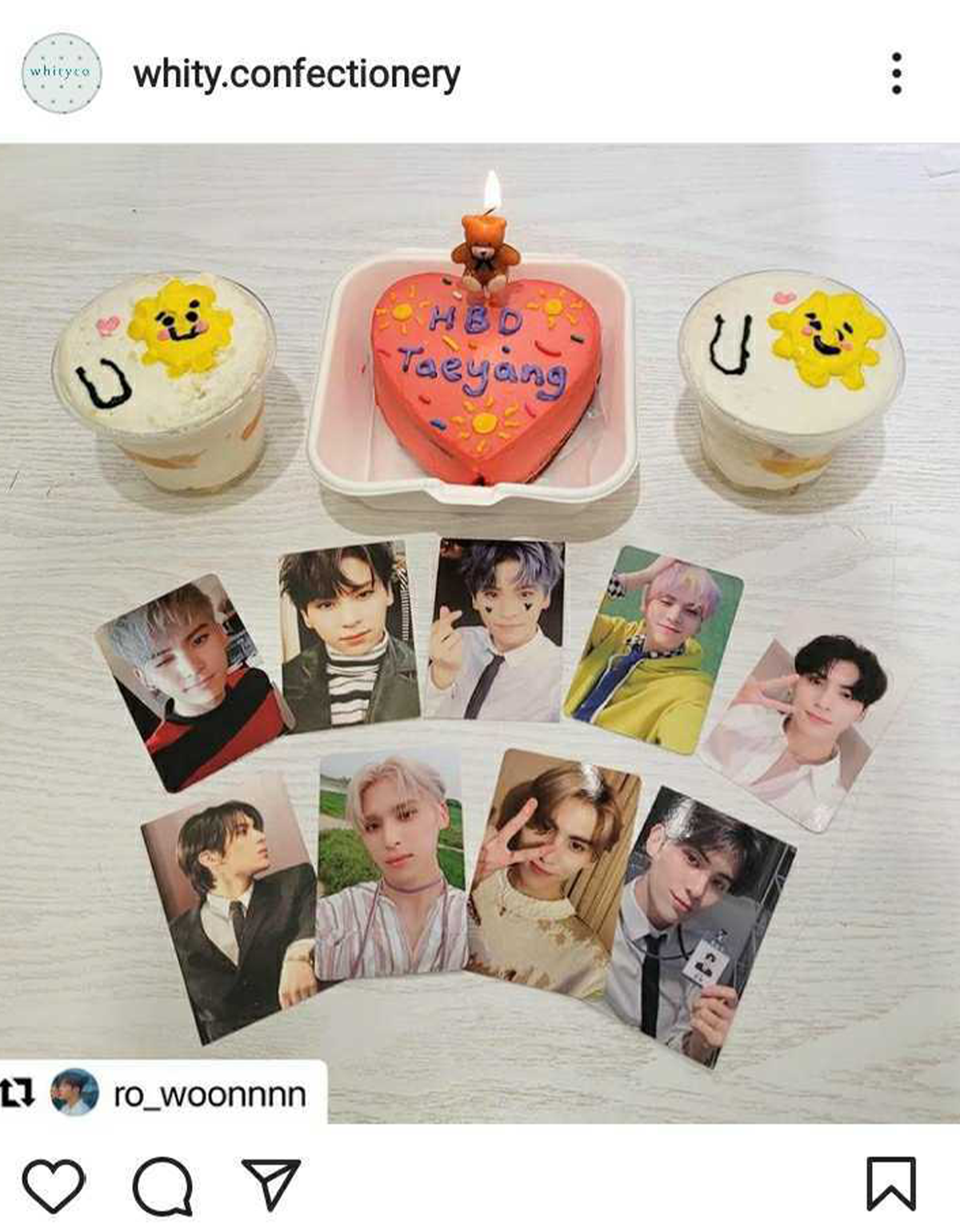 Source: Instagram @whity.confectionery
The cake pictured above is packaged in a small paper box is called a dosirak cake (도시락 케이크), or lunch box cake. These cakes are small in size, but highly customizable so they are popular for sending as a gift. Some k-pop fans order these small cakes to send to their favorite idols on their birthdays.
If you're interested in ordering your own lettering cake, click here!
---
Croffle


크로플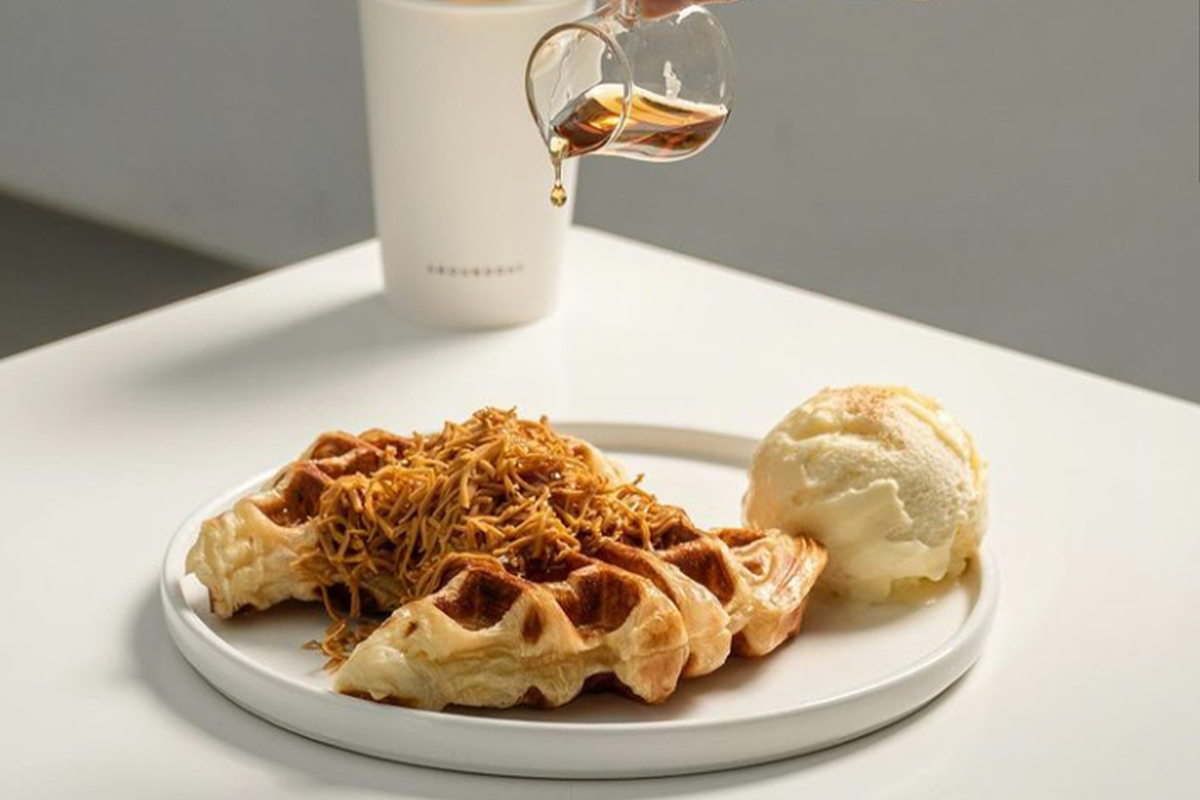 Source: Instagram @around.day
What do you get a when waffle meets a croissant? The croffle! This delicious dessert came to be by baking croissant dough in a waffle machine. A cafe in Seongsu-dong first launched this item in Korea and it became a huge hit. Now you can find croffles just about anywhere!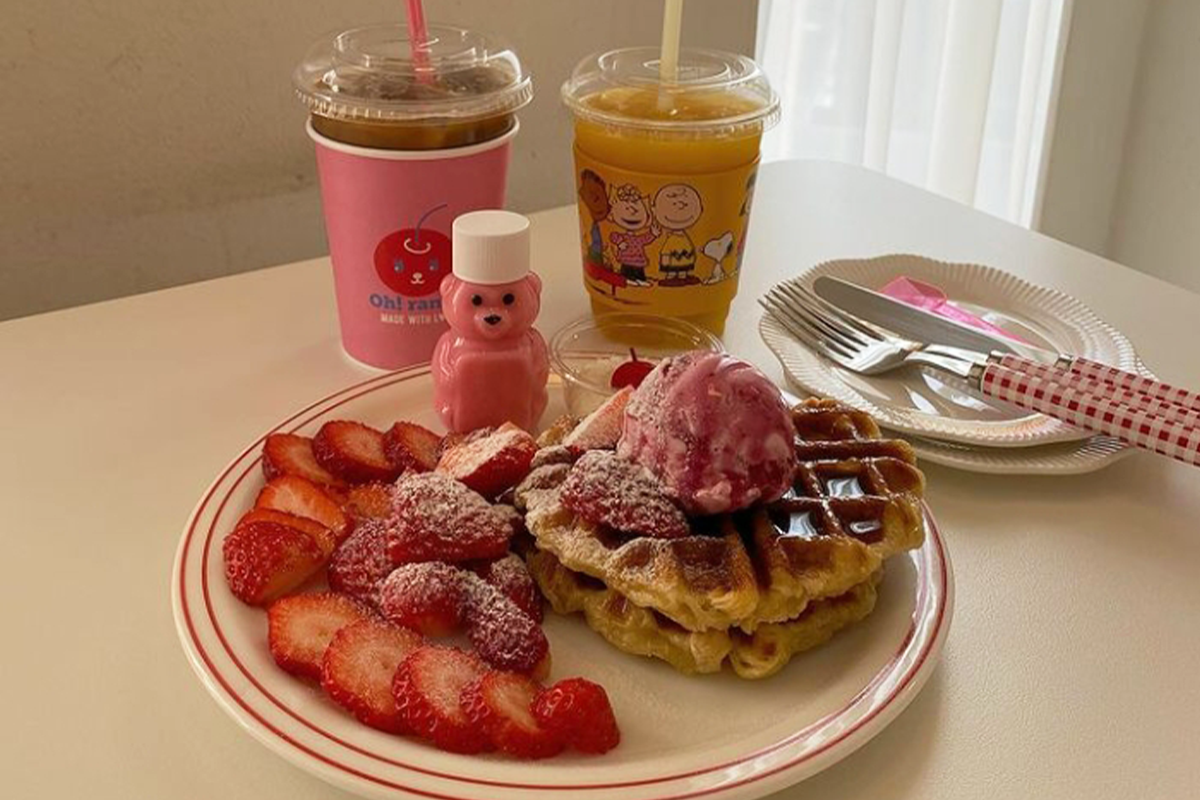 Source: Instagram @_rosesitive
Now rather than just finding a simple croffle, there are many recipes being developed every day. There are now cafes dedicated to the art of making coffees a variety with strawberries, cream, cheese and more. If you want to try one of these delicious croffles yourself, then make sure to stop by Cafe Founyard in Mangwon. Their croffles won't disappoint!
---
Jeju Umu


제주 우무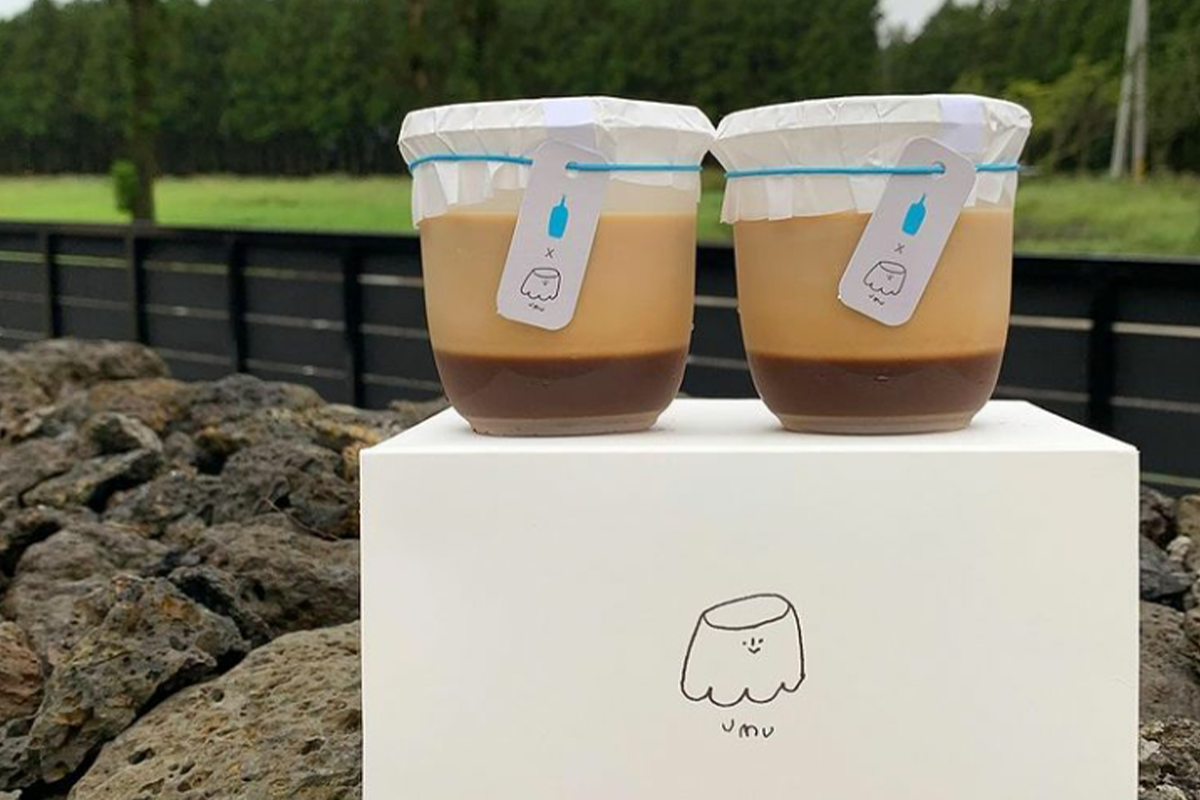 Source: Instagram @hellowooya
Jeju Umu is a dessert cafe on Jeju Island that's super popular on Instagram. Here, you can try pudding made with natural agar collected by the famous haenyeo (female divers) on Jeju Island.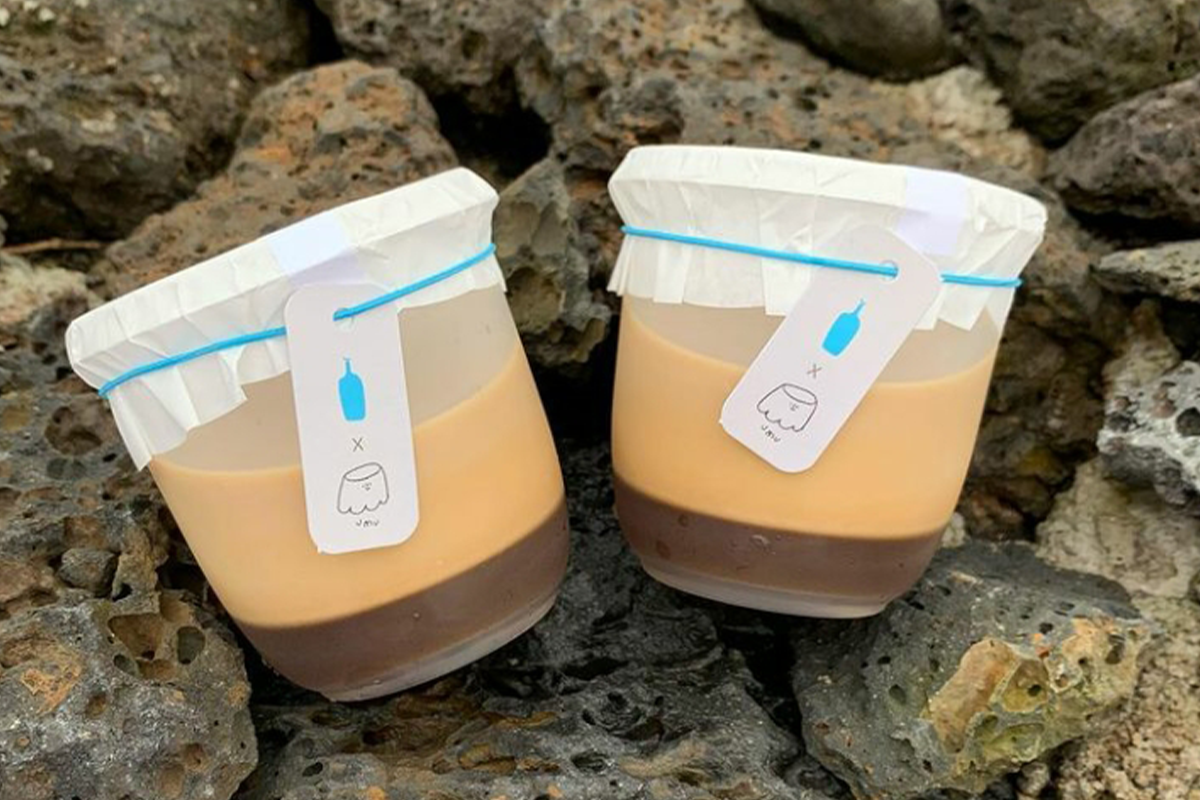 Source: Instagram @hellowooya
They have a custard, green tea, chocolate, earl grey, carrot, and peanut flavor so there's many options. But if you're a coffee lover, them you can also try the coffee-flavored pudding at the Blue Bottle Jeju Cafe, which is a collaboration between the two shops.
---
Seasonal Fruit Dessert


제철과일 디저트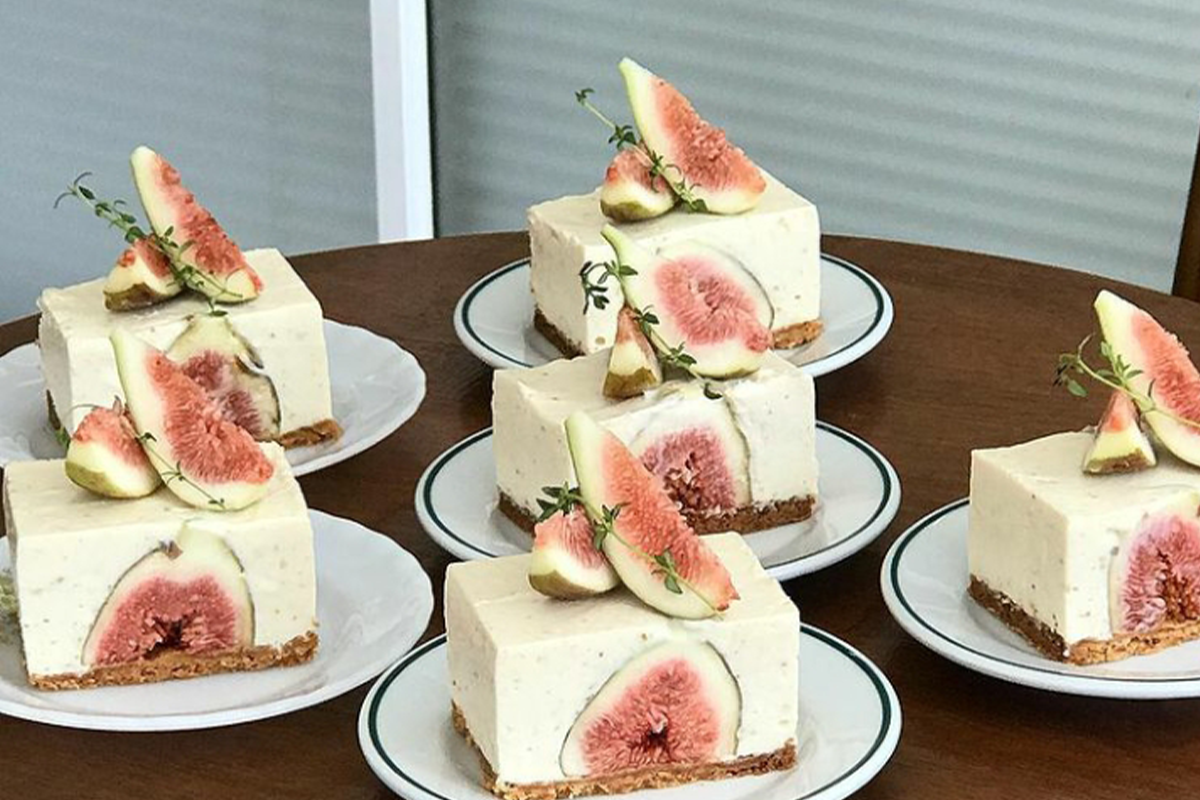 Source: Instagram @onemorepropose
When you come to Korea, you might find that there are some fruits here that aren't common in your country. And even if that isn't the case, you'll find that fruits have a common place in many desserts. Not only does it make the desserts more beautiful to look at, but it bring naturally sweet flavor to the best desserts. Depending on the season, you can find some great fruit desserts. For example, from August to October, figs are in season, so you're likely to spot a fig dessert or two.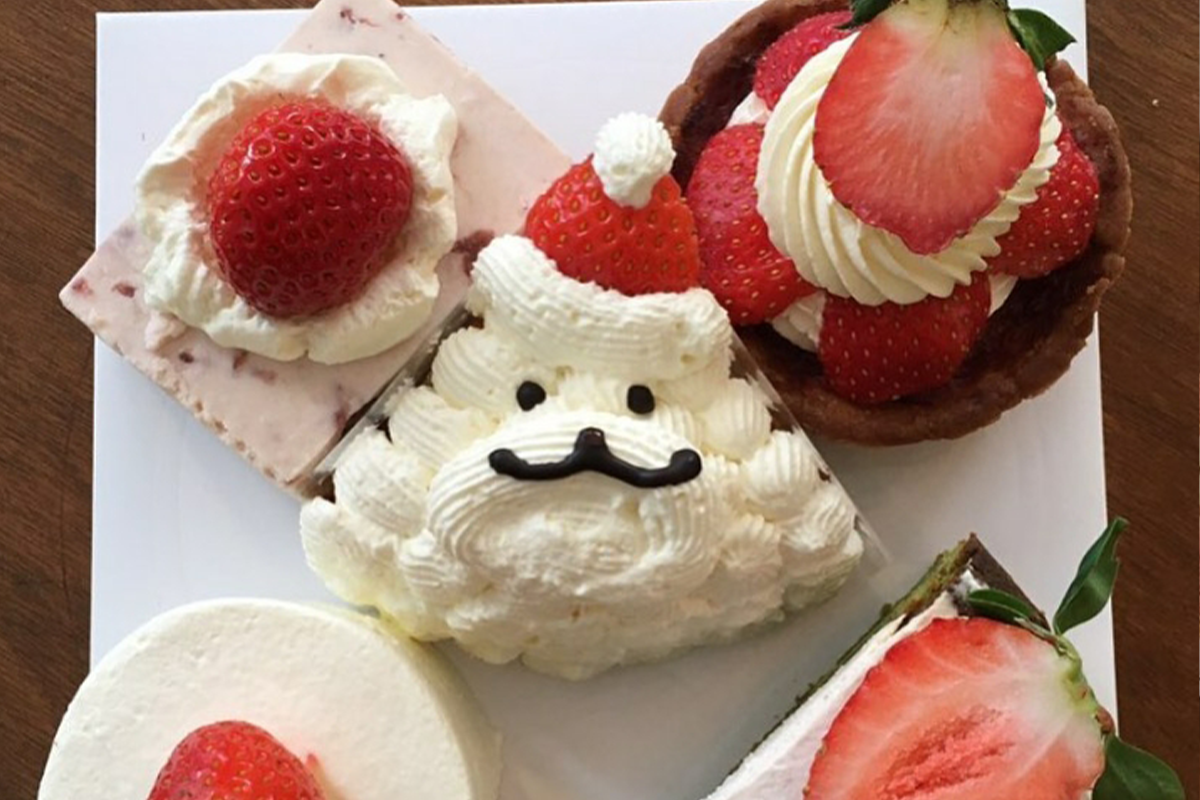 Source: Instagram @onemorepropose
Another example would be strawberries, that are in season from Winter to Spring. From cakes, to muffins, and tarts, it's not hard to find a strawberry in a dessert so try not to miss out on the current season's seasonal fruit desserts.
---
Mongdol Rainbow


몽돌 레인보우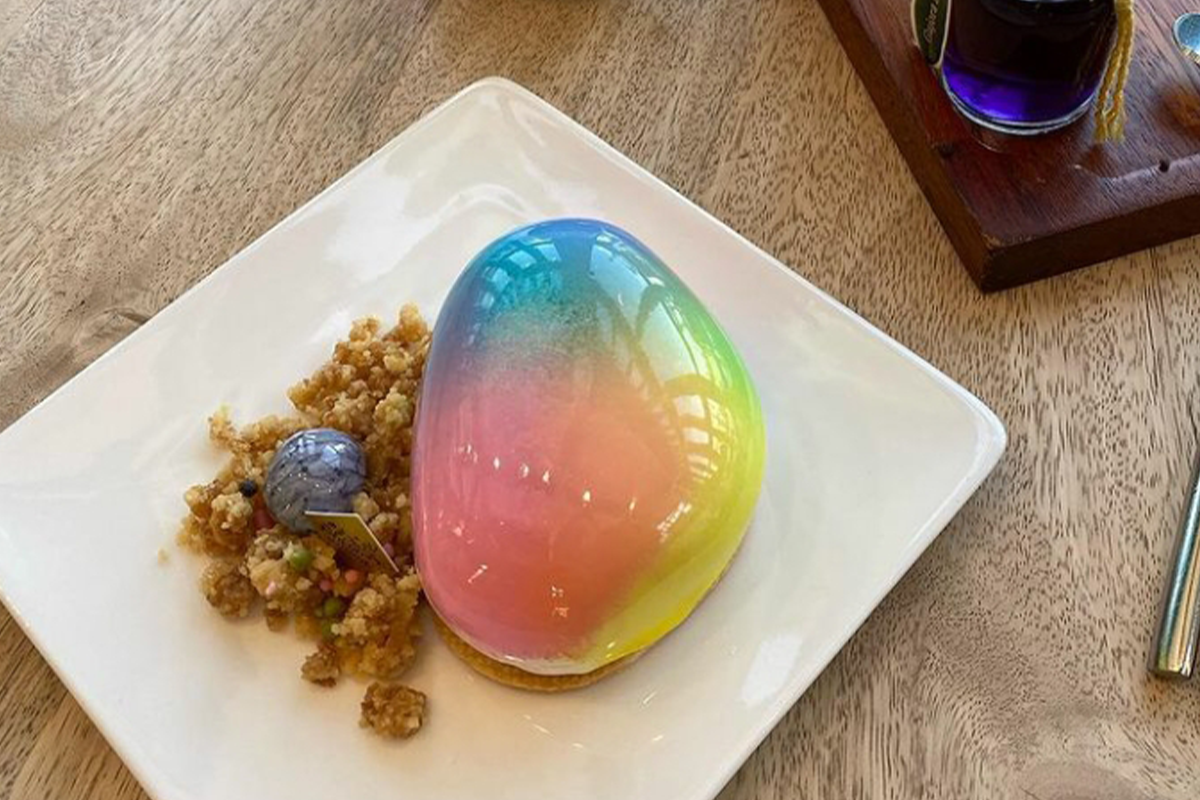 Source: Instagram @hamnbang
For this dessert, you have to travel pretty far outside of Seoul to get it, but we definitely think it's worth it it! The Mongdol Rainbow from the Oedo Nursery Cafe (외도널서리) on Geoje Island is a one-of-a-kind dessert that replicates the smooth texture of a stone and the vivid colors of a rainbow. Tie this with a delicious drink and the beautiful views of Geoje and you've got one great trip.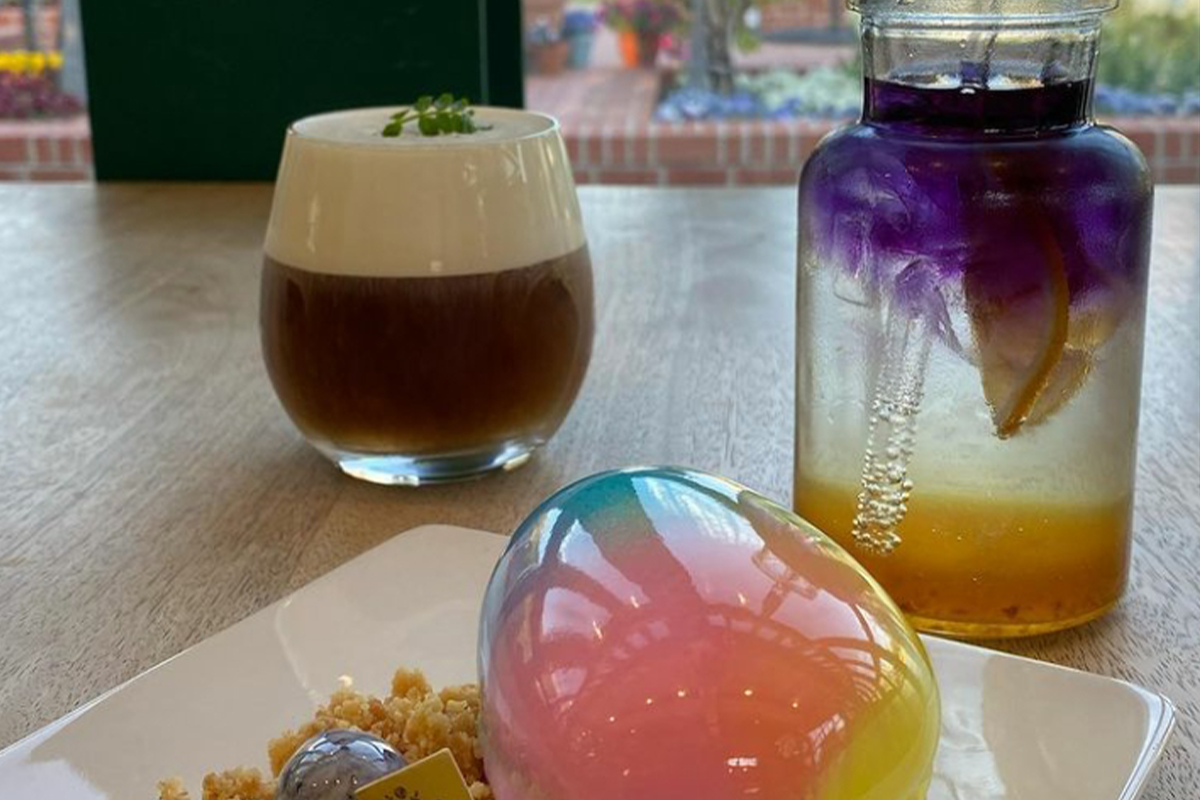 Source: Instagram @hamnbang
The Mongdol Rainbow itself is a rainbow-colored chocolate that is filled with yogurt mousse made of raspberries and mangoes. The cafe's Yuzu Ade is another colorful treat that looks too good, you may not even want to drink it.
---
There are so many interesting and unique desserts here in Seoul so it's hard to cover them all. Let us know in the comments if you've tried any of these desserts or if you think we missed any off our list and we'll make sure to add them!

We hope you enjoyed and we'll see you in the next update. Make sure you follow our Instagram, TikTok, and Facebook so you can stay up to date on all the great places and things to eat in Korea. And if you have any questions, feel free to contact us at support@creatrip.com.
---