Day Trip in Korea | Creatrip Locals' Guide
All itineraries you can travel within a day!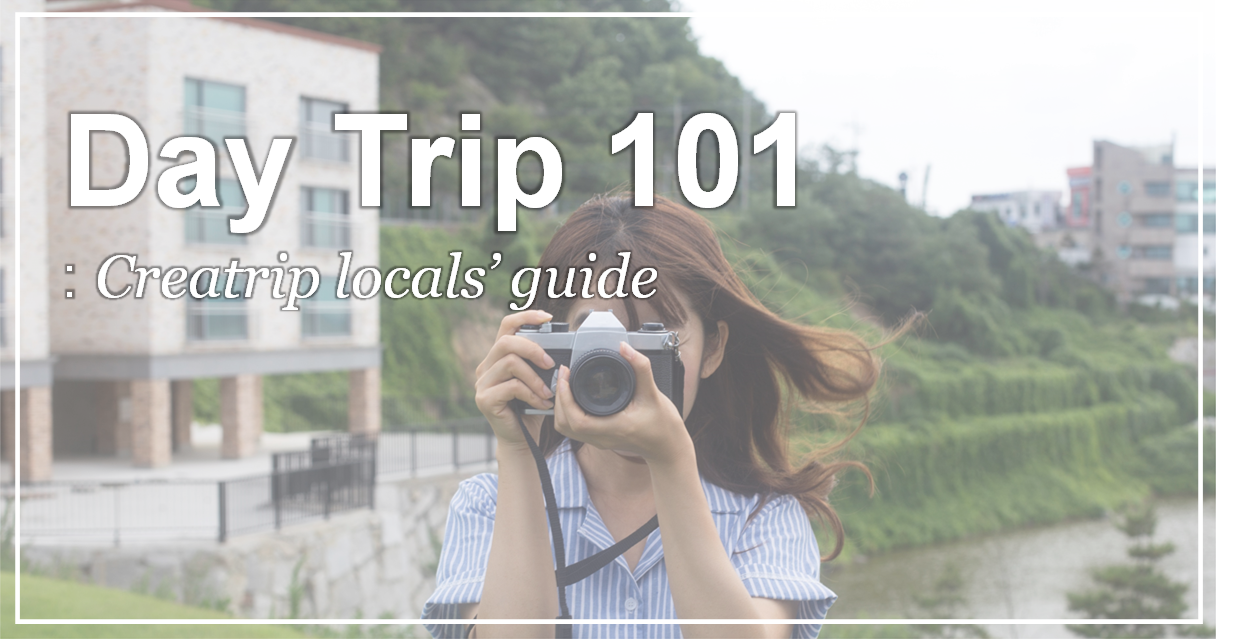 Do you want to see parts of Korea in a limited amount of time? Consider day trips that offers comfortable trip with easy transportation and friendly guides.
So why should we take day trips if we can save money without guides or tour buses. It's true that if you travel on your own on, you might be able to save money on transportation (in many cases this is not true) and you have more freedom to travel at your will. But this freedom comes with risks of hours of traveling time just getting there, or getting lost in the middle.
Traveling on day trips let's you travel great tour sites recommended by locals that know the place better than anyone else, on a pleasant ride, with a guide that makes the trip much more informative. We have assembled list of day trips by area and categories. Check out if any of these trips meet your needs and list it for your next trip to Korea!
---
Travel From Seoul
---
1. Events
These are the itinereries to celebrate special events or festivals that departs from Seoul
1) Spring Flower Festivals
Korean seasons are quite distinguished from each other. In spring time, snow and ice melts and flowers blossom, and naturally people celebrate this season with flowers.
2) Winter Festivals
Korean winter is freezing cold with lots of snow. Good thing is that there are many things to enjoy with that much snow.
Ice Fishing Festivals: In northern part of Korea rivers freeze up hard enough for people to go above and play. Drill a hole through the ice and you can fish for trouts. You can have fresh meal with the fish you've just caught. Ice fishing events are held in Pyeongchang, Hongcheon, Inje, and Ganghwado (Incheon).


Snow Festivals: If ice is too cold for you, choose the snow festivals. Daegwallyeong and Taebaeksan Snow Festivals exhibit sculptures and artworks made of snow. You can also enjoy snow activities like snow sled, skating and much more.

3) Special Events
These are events that you cannot really categorize but special enough to make a tour around it.
2. Scenery
These itineraries focus mainly on the beautiful scenery of natural environment.
1) Nami Island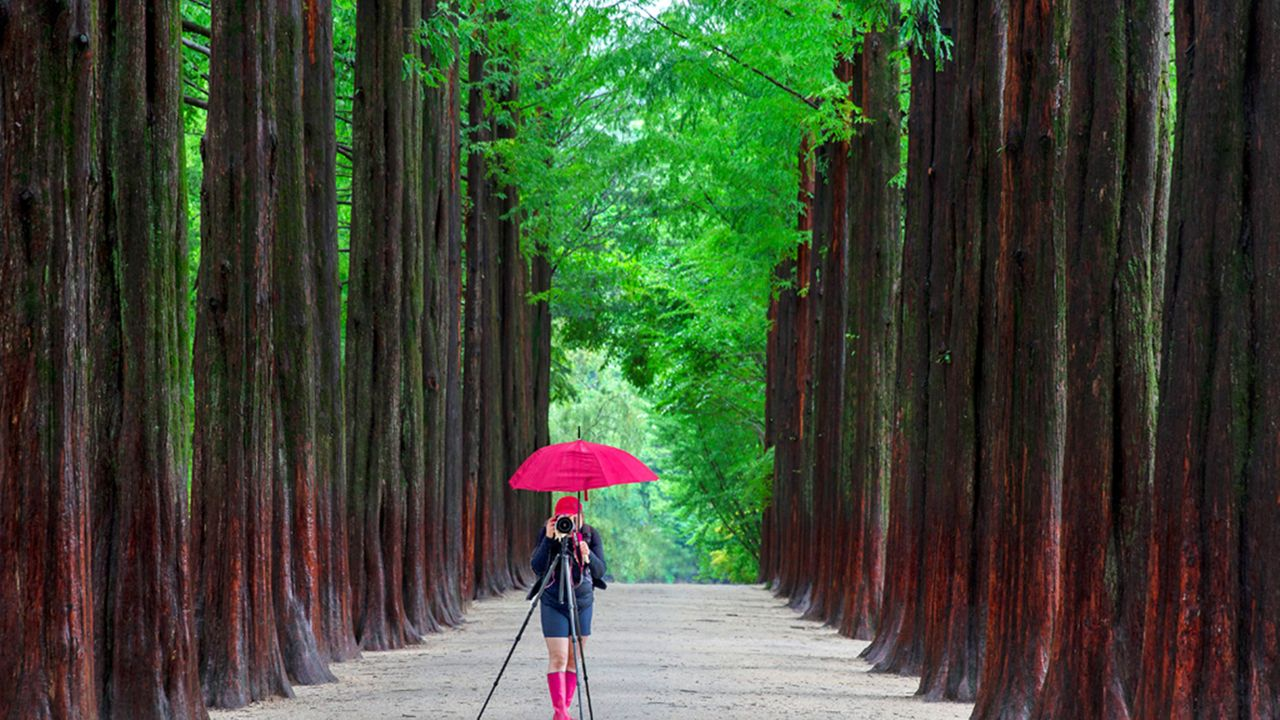 Nami Island is one of the biggest travel destination of Korea. Its beautiful natural scenery all year made this place a popular filming site for many K-Dramas. Since the island has become such a big stop for Korean travelers there are many tours that have combined Nami with other stops to make it more interesting. Petit France, a pretty French town where "My Love from the Star" was filmed, and Garden of Morning Calm, a home of 5,000 plant life, are two popular stops that goes with Nami Island. Plan your trip around Nami Island from many options to fit your schedule!

2) Spring Season
3) Summer Season
Mudflat and Hyundai Outlet Tour: Beaches located in western Korea has beautiful mudflats that is hard to find elsewhere around the world. After experiencing vast marine ecosystem, visit Premium Outlets where you can find SPA brands to premium brands.


Mudflat and Songdo Day Trip: Another Mudflat tour that features Songdo Central Park and Hanok Village instead of a shopping center.


Chuncheon Summer Activity Tour: In summer time Chuncheon is filled with people enjoying extreme sports. Enjoy canoeing, bike riding, and war game with friends to let all the heat and stress go away.

4) Autumn Season
Seoul Pink Muhly Tour:

Pink muhly goes so well with the autumn mood and has become a must visit place for travelers in Korea. Visit Sky Park and other famous pink muhly attractions to make your time in Korea pink and beautiful.




Dumulmeori & Nami Island Tour

: Dumulmeori is one of the most beautiful riverside you can find. Whole area is designed as a park with beautiful natural environment. Other stops, Nami Isalnd, Blacksmith's Village, Swiss Theme Park, also boast unique views you'll love!




Mt. Seoraksan Maple Tour: Mt. Seoraksan is a National Park in Korea. It is a rocky mountain that has unique scenes of water falls and cliffs. When trees become red in Autumn the scenery becomes even more exquisite.
- Mt. Seoraksan & Naksansa: Naksansa Temple is located in Yangyang which is home for many national treasure. You can enjoy the fascinating view of ocean with beautiful Mt. Seoraksan on your back.


Mt. Naejangsan : Mt. Naejangsan is the most famous autumn maple spot down in southern Korea. Enjoy Jeollado's well preserved natural environment and its pretty maple trees in autumn.


Mt. Jirisan Autumn Day Trip: Jirisan is a large mountain that is located across Gyeongsangnamdo, Jeollabukdo, and Jeollanamdo. It was designated as the first National Park. You can see for yourself why it is so loved by the locals if you visit in autumn season.


Mt. Odaesan Day Trip: Odaesan was beautiful enough to be selected as filming site for Guardian: The Lonely and Great God, and is close to Seoul enough to fully enjoy the tour and come back for dinner.


Jecheon Tour: Jecheon has the nick name Cheonpungmyeongwol, which means cool breeze and bright moon that stands for its calm and beautiful atmosphere. Take a cable car ride that's going to show you the peaceful and beautiful village from a bird's view.

3. Experience
These itineraries require you to participate in certain events.
1) Food Experience
2) Activities
Everland Day Trip:

Everland is the largest amusement park in Korea. Enjoy the exciting rides, festivals, and zoo that exhibit 2,000 animals. The theme park also features the fastest, highest, longest wooden roller coaster in Korea!





Incheon Tour Plan A

/

Plan B

/

Plan C: There are three tour courses to Incheon Tour. These tours mainly features rail bike along the shore, ferry ride, and luge kart racing. Pick the plan that best suit your schedule in Korea.



Yangpyeong Farm Experience Tour: It's an exciting tour to meet many animal friends such as lambs, pigs, and ostriches. You will also do various Korean farm works which will be a valuable experience.


Alpaca World : Alpaca is a cute animal with pluffy fur and cute face. Meet cute animal friends face to face and walk along with them. Whole place is designed as a theme park and there are many places to take pretty pictures!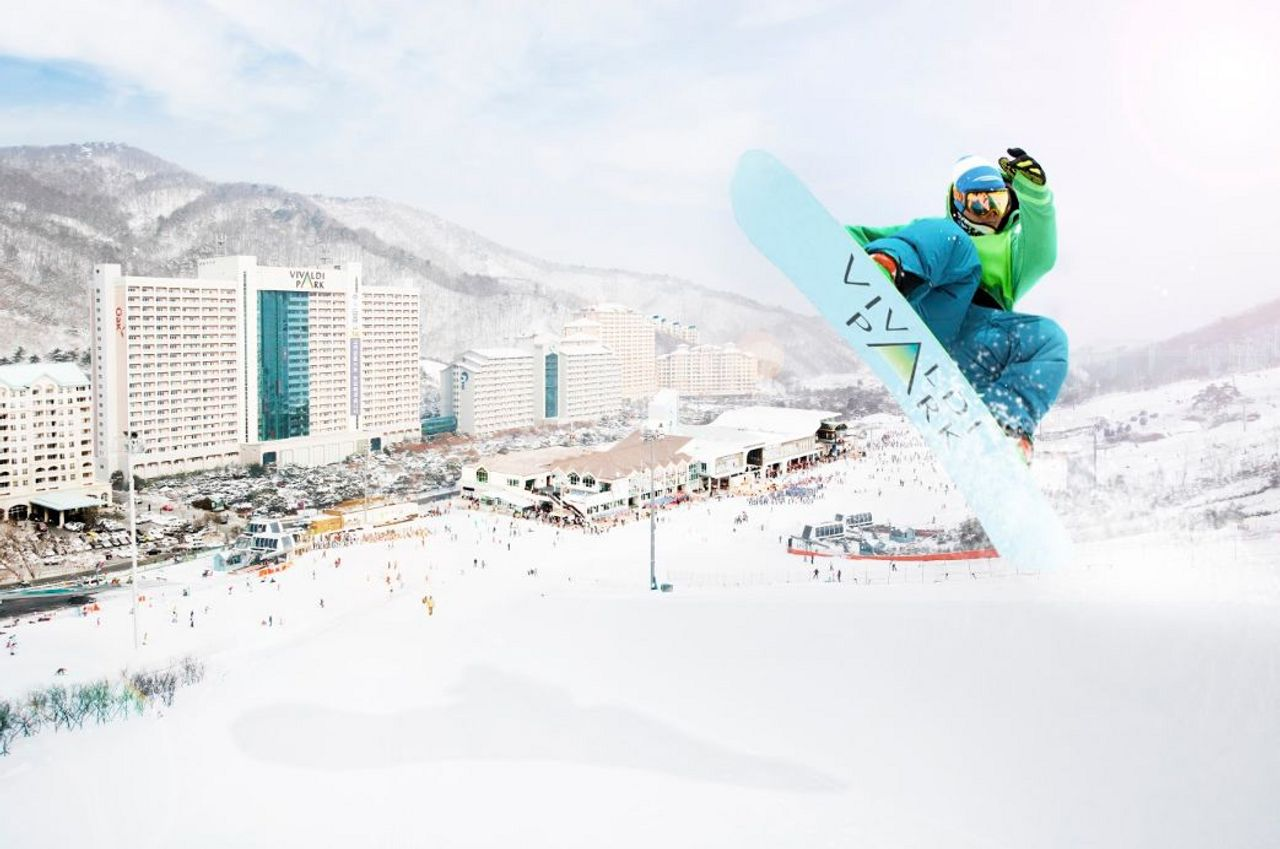 Skiing and snowboarding is the most popular winter pastime among locals, and if you want to enjoy exiting and cool ride, visit Seoul suburb areas for a day full of ski rides. You can enjoy sled ride or just sightseeing if you are not a ski fan.
4. Attractions
These Itineraries feature must visit places for foreign travelers.
1) Within Seoul
2) Outside of Seoul
Jeonju Hanok Village Day Trip

: Jeonju Hanok Village is the biggest hanok village in Korea. Not only are there over 600 hanok buildings, but there are also historical sites, K-movie and drama filming locations around the village.




Jeonju Hanok Village & Mt. Maisan: Travel Hanok Village and then move on to visit Mt. Maisan which earned 3 stars rating by Michelin Green Guide.


Day Trip to Gangneung: Fully experience the beautiful sea shore of Gangneung, on foot and on rail bike! Stop by at the Gangneung Traditional Market to enjoy local specialty snacks.


Gangneung Romantic Tour: Gangneung sea shore represents the wild and cool East Sea of Korea. Walk along the cool beach and find traces of BTS on your way. You can choose bike ride, zipline if you want something dynamic.


Day Trip to Wonju: Wonju is the capital city of Gangwon-do and exhibits magnificent natural sight. Walk past the swinging bridge of Mt.
Sogeumsan which will make you feel like walking on thin air and fully enjoy the view from high above.


Korean Folk Village Tour: Korean Folk Village is the place where you can experience authentic Korean culture. Whole town is in old style building, traditional performances everywhere, and you can get delicious Korean snacks along the way.


OOOZOOO Illumination Garden

: If you want a unique winter trip, this garden opens only in winter presenting beautiful light art works just for you. You can also enjoy Korean Folk Village and the railbike experience inUiwang.




Gwangmyeong Cave: This tour features Gwnagmyeong Cave which was a coal mine but has transformed into a beautiful underground light garden. This tour also features Korean Fol Village and you can enjoy two beautiful tour sites at once!


Cheolwon DMZ Tour: DMZ is a abbreviate for demilitarized zone. Learn more about the situation between North and South Korea and how it has developed over the years. You can even take a peek at the daily lives of North Korean citizens through a telescope.


Paju Lotte Premium Outlet Day Trip: Paju Lotte Premium is one of the largest premium outlet you can find all prestigious brands at reasonable price. If you want to visit other spots like Heyri Art Village, just tell the driver to take you there and enjoy your trip!

---
Travel From Busan
---
1. Spring Festivals
Jinhae Gunhangje : It's the largest cherry blossom festival in Korea. It is one of the first places where flowers bloom. You'll see white flower petals falling from sky like rain fall.


Gyeongju Cherry Blossom Festival: Historic city of Gyeongju filled with cherry blossom makes the view more special and beautiful. Enjoy the festival along with the historic sites from more than thousand years ago.


Hwangmaesan Royal Azalea Tour: Hwangmaesan is one of the highest mountain around the area, and it is most beautiful in Spring with purple azalea all around. Enjoy the unreal view from the top of the mountain!


2. Scenery
3. Activity
4. Attractions
---
Travel From Jeju
---
Jeju is the largest island in Korea. It is located southernmost of Korea and has exotic environment compared to other areas. It has preserved beautiful natural environment with the traditional way of life that perfectly complement each other.
---
Creatrip Guide Tours
---
What most people fear from guide tour is that you have to travel with people that you don't know, and following through tight schedule will take the excitement out of traveling.
Creatrip offers a private tour of less than 4 people with professional and friendly guide, who'll quickly become your local friend in Korea.
1. Within Seoul
First stop for most of you would be Seoul, and there are much more to this beautiful city than just Myeongdong and Gangnam.
2. Outside of Seoul
Paju Private Tour: Paju is just outside Seoul, but has completely different atmosphere from Seoul. There are a lot less people, and cafés here are much larger. Paju outlet is one of the largest shopping malls around Seoul. Choose the spots you want to visit and schedule a tour just right for you.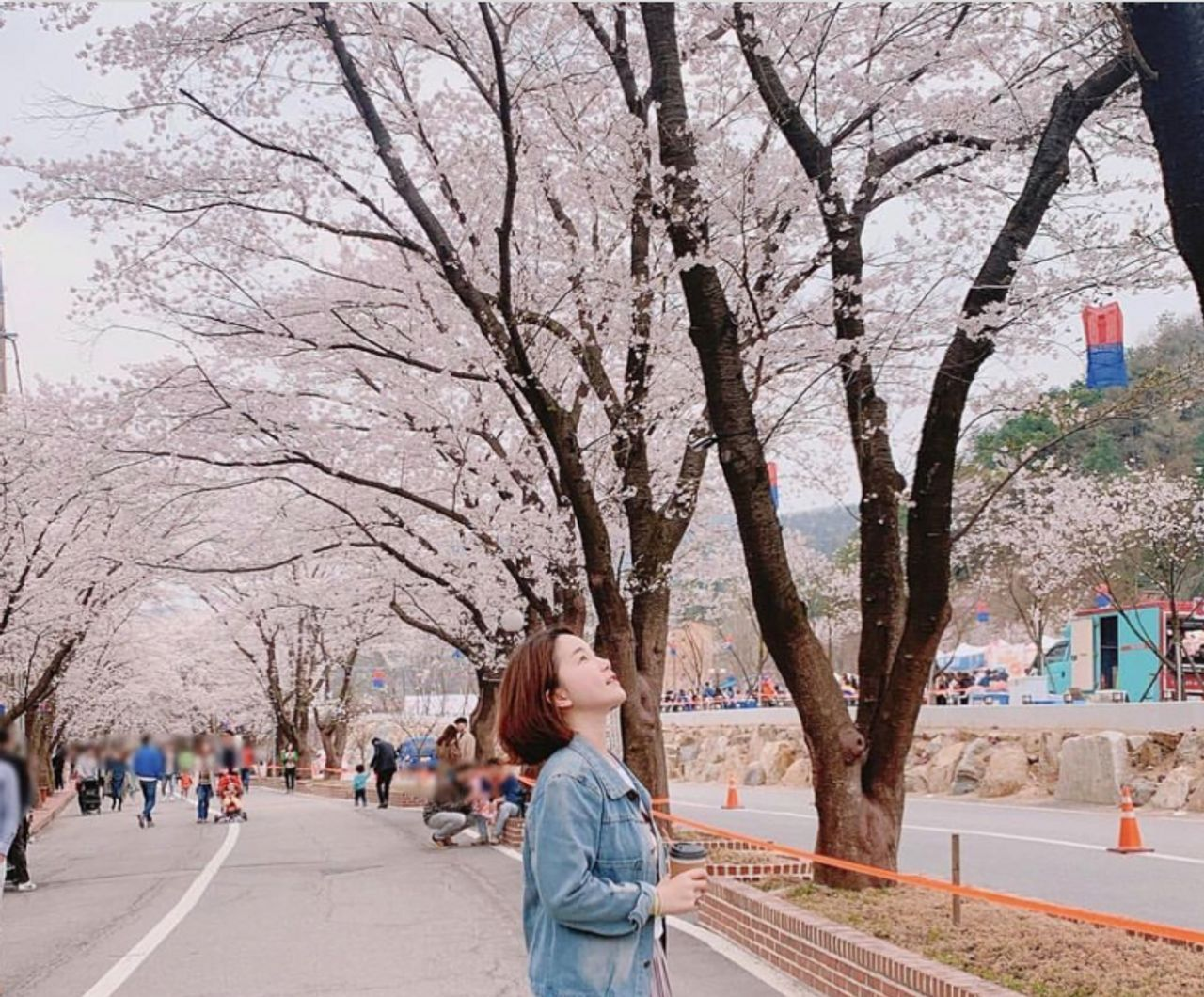 ---
This posting was about the One Day Itineraries you can find in Korea. If you have any questions leave a comment or send us an e-mail at help@creatrip.com.
---