Seoul Accommodation Pros and Cons
Do you want to stay at a place where it is closer to shopping areas or popular attractions? Pros and cons of Accommodation in Seoul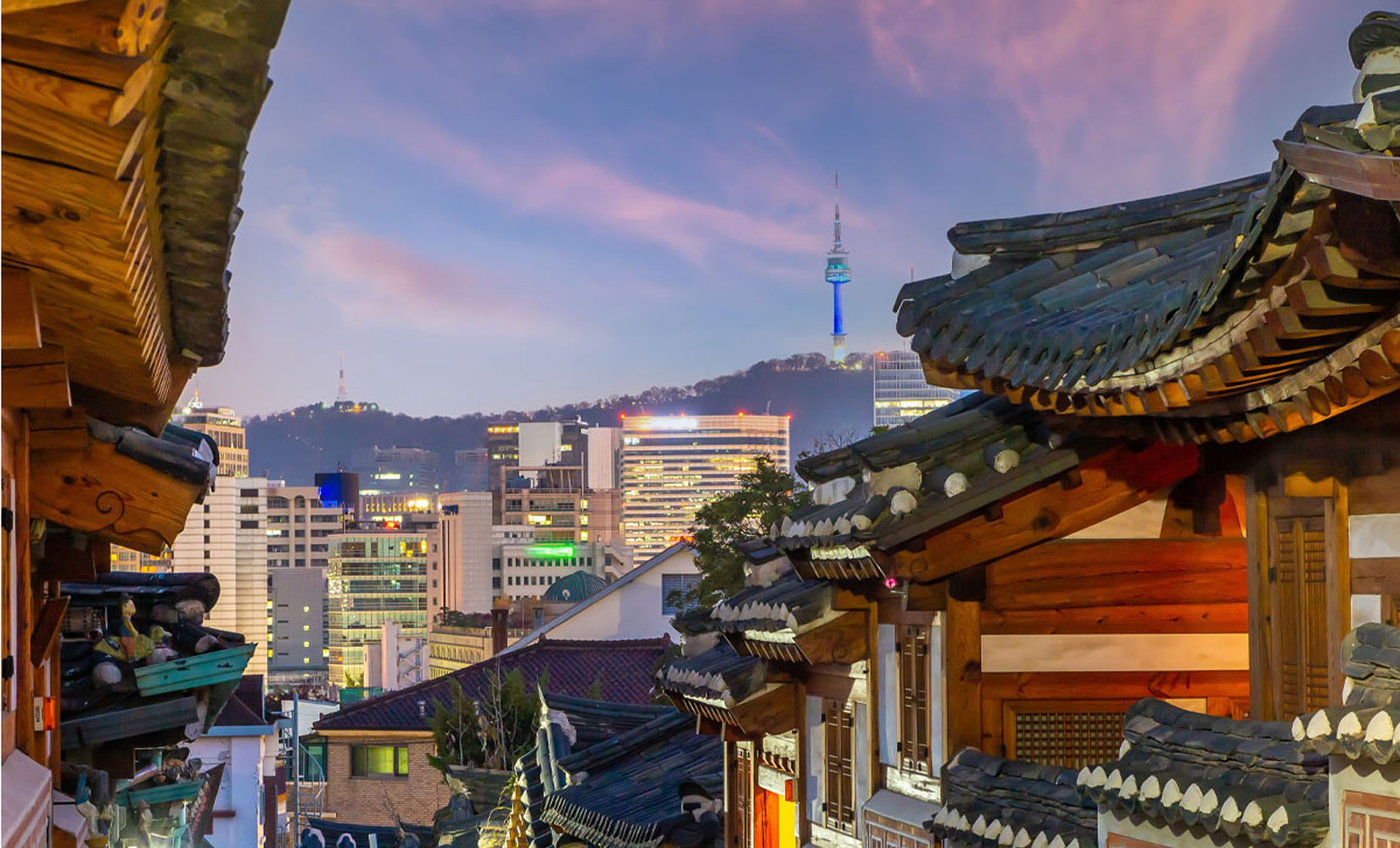 When planning a trip, one of the first thing you will most likely look into is accommodation! Today we have compiled a list for the various neighborhoods and their accommodations in Seoul. For those who have been thinking about where to find accommodation in Seoul, get your notebooks out! It's time to jot down some notes!
---
Seoul Districts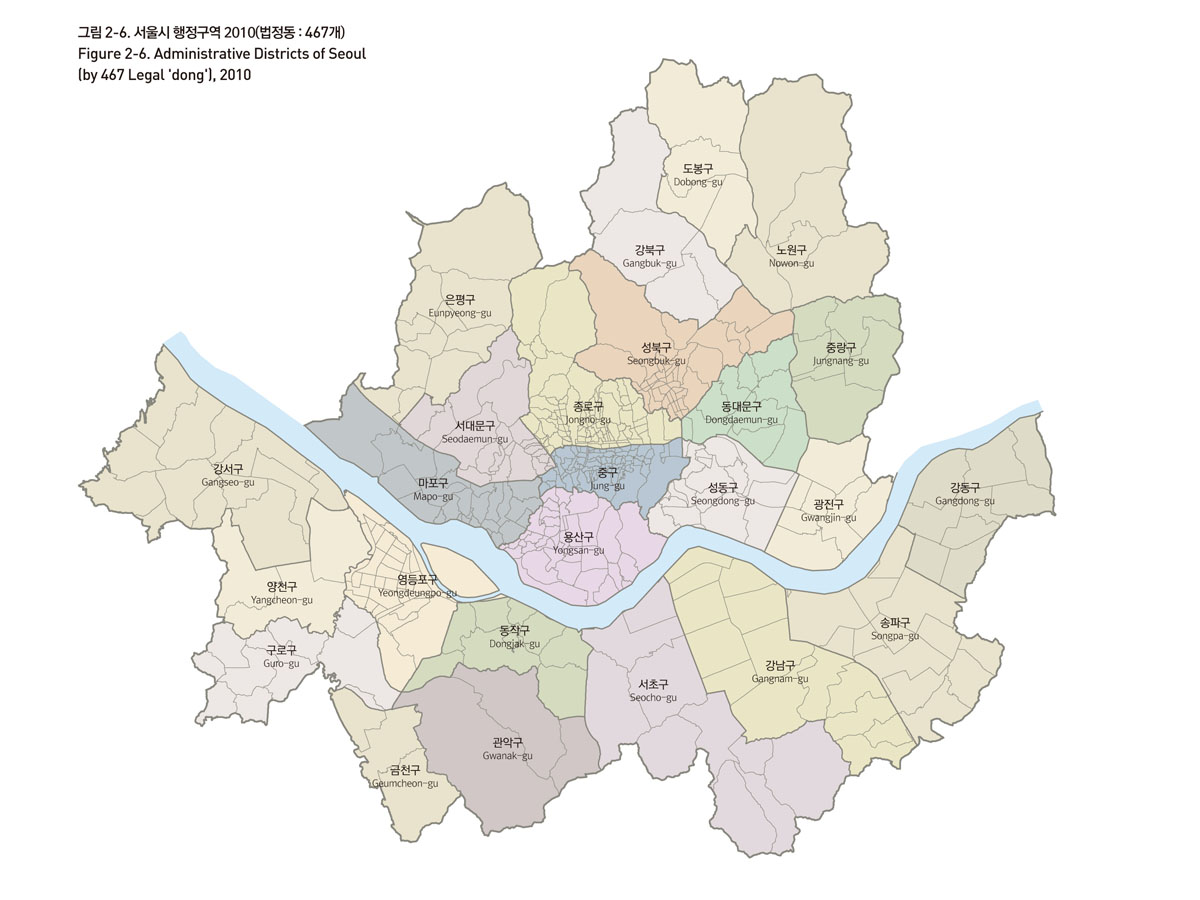 Source: Seoul Solution
The map above shows the administrative districts of Seoul. The river that flows through the middle is the famous Han River. Seoul consists of many "gu" (districts) which are then divided into 'dongs' (neighborhoods). This list consists of the several accommodation options within the districts and neighborhoods across Seoul!
---
Jung-gu
중구
Myeongdong (명동)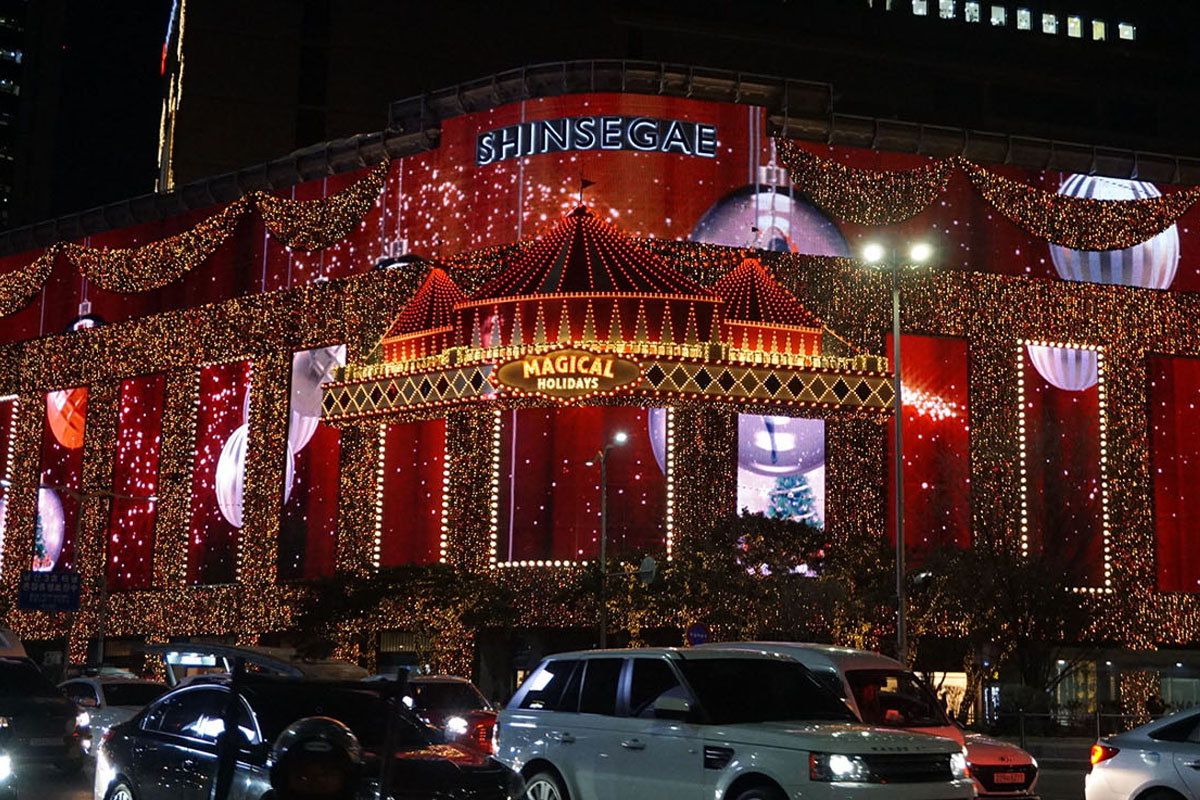 Myeong-dong is a neighborhood widely known for their shopping district. In general, Myeong-dong refers to the area from Myeong-dong station on Subway Line 4 to Eulji-ro and Lotte Department Store. In this neighborhood you will have access to many department stores, independent stores and street shopping. You can purchase literally anything from clothes and shoes to skincare and beauty and skincare products!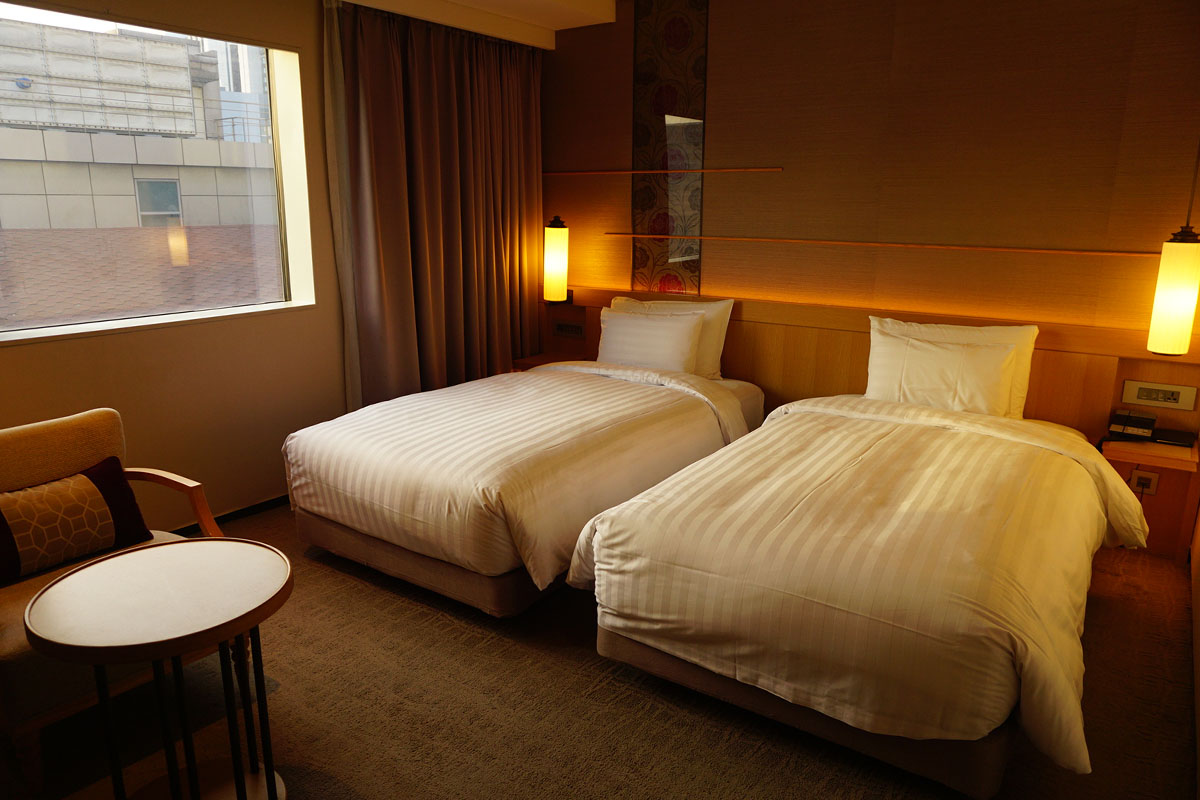 The Myeong-dong area is always full of people, and the alleyways can be chaotic and messy, but the advantage of being in this neighborhood is that transportation is very accessible in this area and the location is prime to getting to other parts of Seoul. Myeong-dong has many well equipped 3 to 5 star hotels and is located in the heart of Seoul with many aesthetic views of Namsan and N Seoul Tower!
Find Accommodation In Myeong-dong
Euljiro (을지로)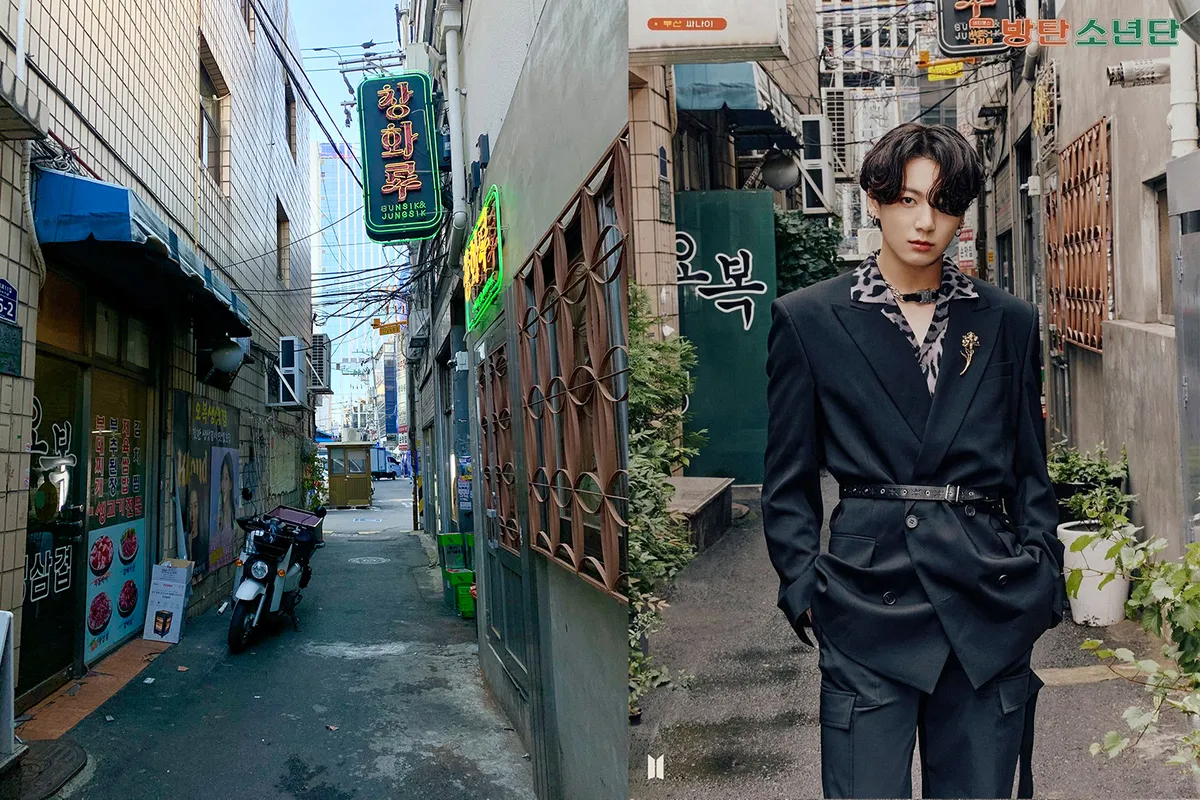 During the Joseon Dynasty, Euljiro was called Namchon and became a thriving literature and film hub in Seoul. This attracted many artists and creative individuals to this area. Many of the buildings that were meant to be demolished in this area have been had the interior renovated by many creatives, creating many hip and unique spaces, earning Euljiro it's nickname, "Hip-jiro". You can learn about the history of Seoul and experience a unique culture of Seoul through the streets of Euljiro.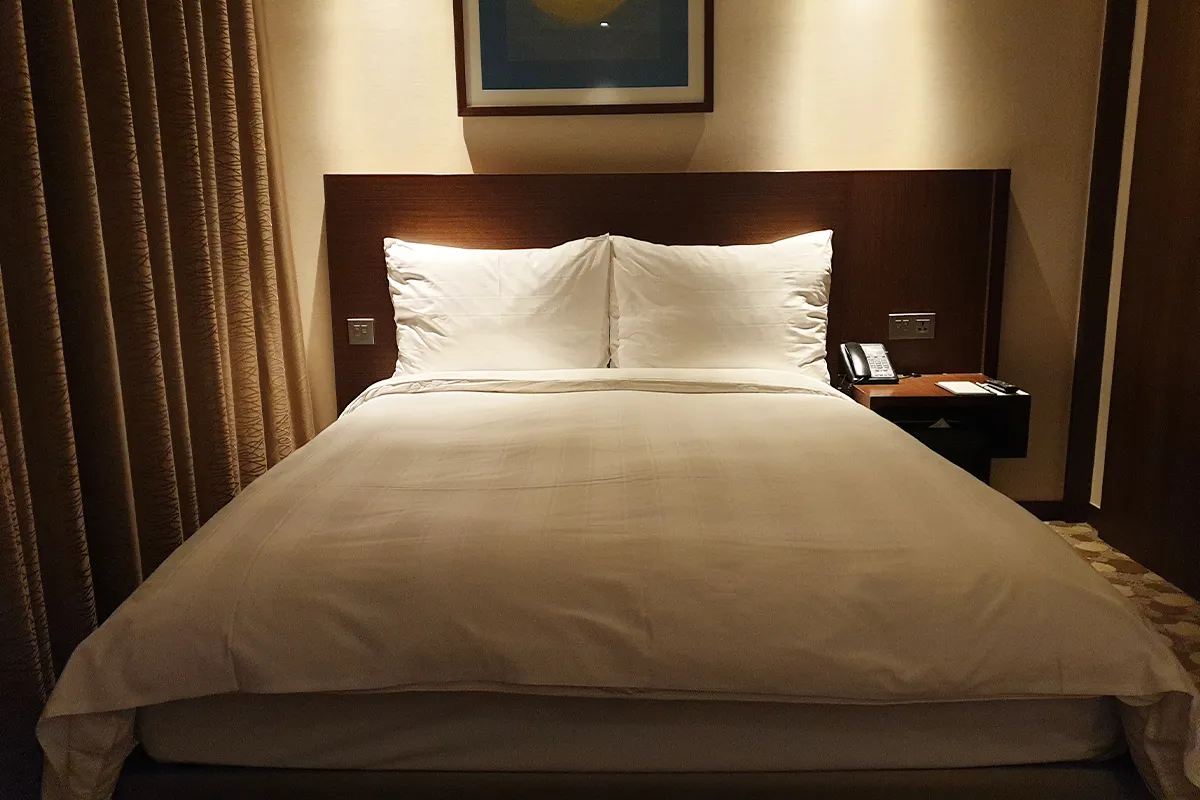 Euljiro is also very close to Myeongdong and Jongno, making it a prime location to go to other tourists attractions and areas in Seoul. It is also much less crowded that Myeong-dong and has a relatively quiet atmosphere.
Seoul Station (서울역)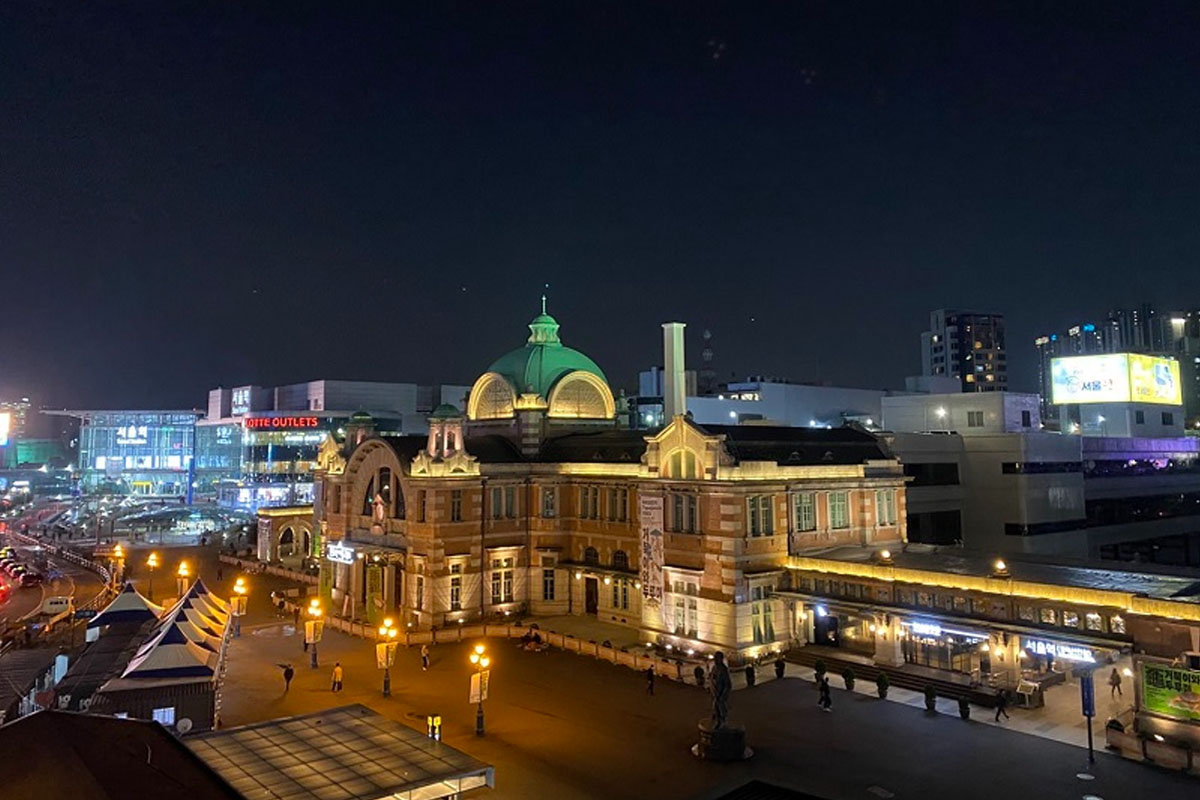 Seoul Station is the center of transportation that connects all parts of Seoul, including Gyeongbu Line, KTX, Gyeongui Jungang Line, Subway Line 1 and 4, the Airport Railroad and Mugunghwa Nuri-gil. This area is filled with many busy people waiting to catch their train! However, this area is also a popular spot for tourists as it is it very close to major tourists attractions such as N Seoul Tower and Myeongdong!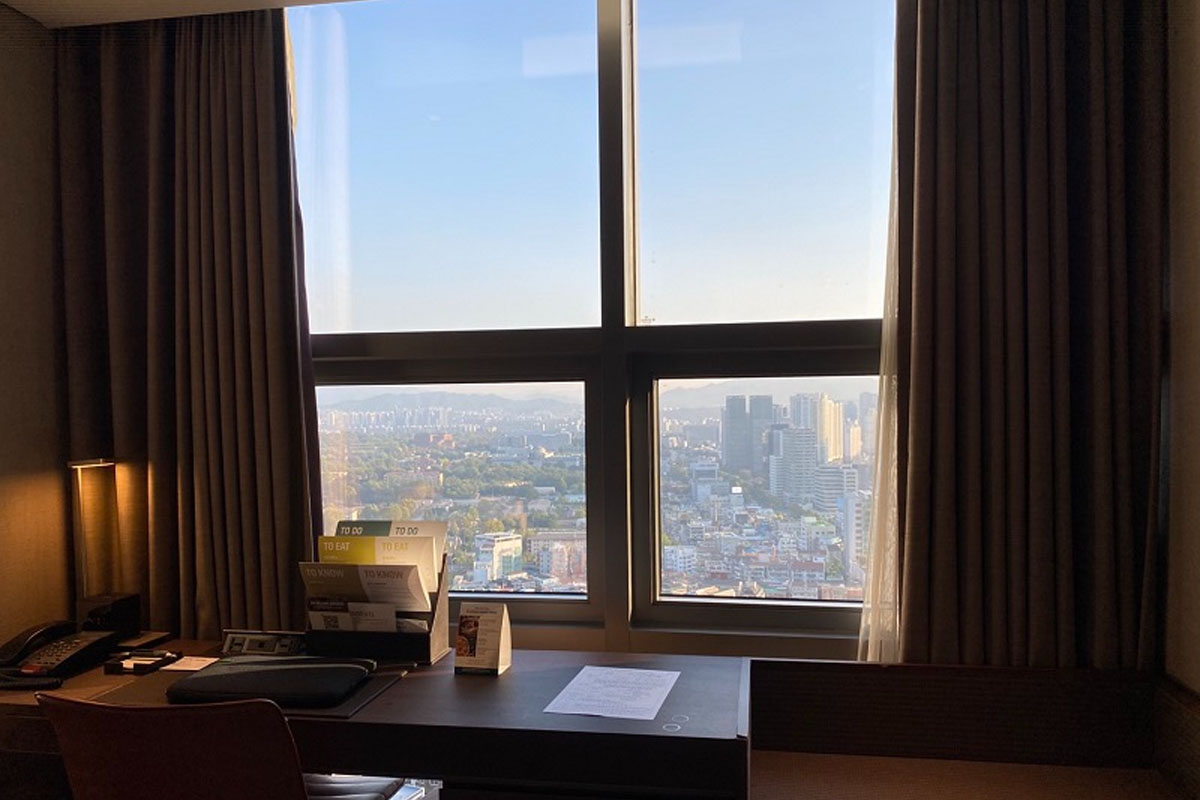 This area also has many accommodation options as it is nearby so many convenient transportation options.
Find Accommodation in Seoul Station
---
Mapo-Gu
마포구
Hongdae and Yeonnam-dong (홍대 & 연남동)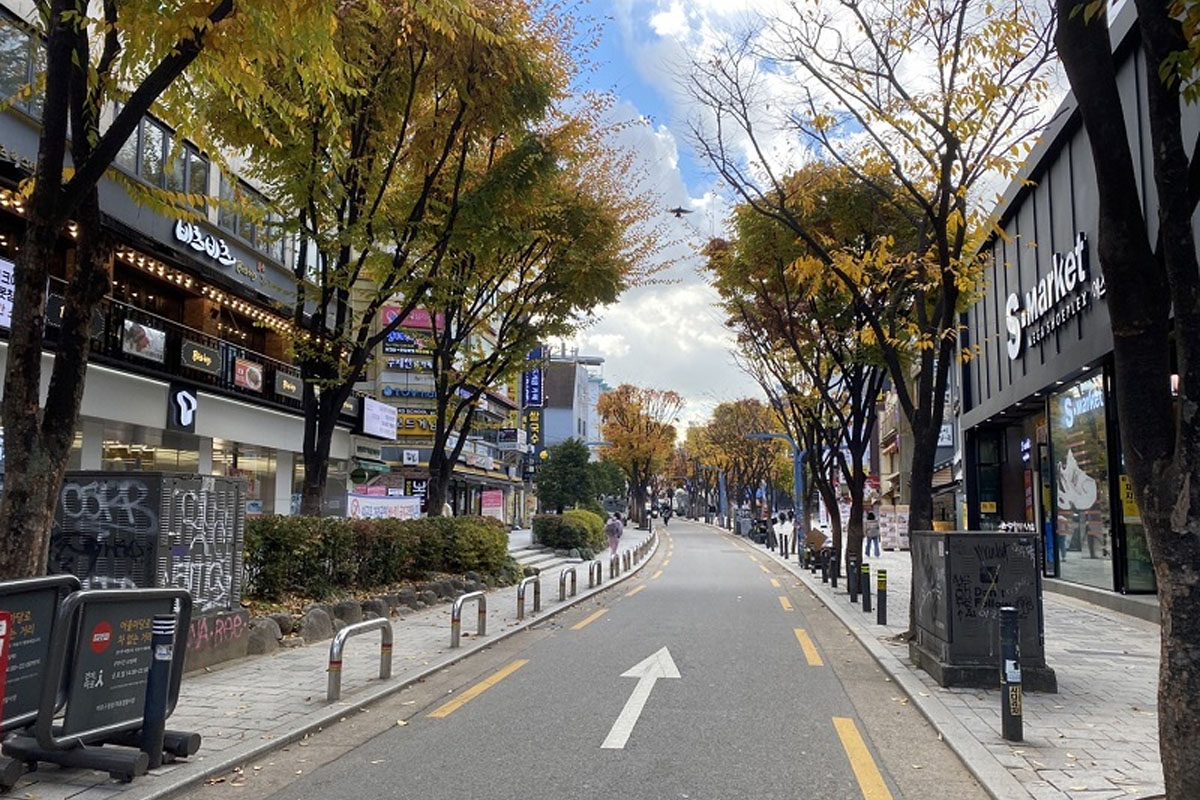 The main street of Hongdae is known to be a popular hangout spot for the MZ generation because it is filled with many popular stores, restaurants, cafes and cute shops for stationary, fashion, beauty, and lifestyle! This street is also known for it's busking and street performances, which is a unique part of Hongdae's youthful and trendy culture.
If you are visiting Hongik University, be sure to visit the main street and walk towards the Gyeongui Line Forest Trail Park in Yeonnam-dong! It is a nice walk and once you get to the park you will be able to enjoy the greenery and nature as well as the cute streets of Yeonnam-dong. You can also rent a bicycle and ride around if you want!
As many people visit Hongdae, there are a variety of hotels with beautiful scenery and a luxurious atmosphere. There are luxurious hotels, to homey and comfy guest houses! You can learn more about all the options Hongdae has to offer below with the link below.
---
Seongdong-gu & Gwangjin-gu
성동구 & 광진구
Seongsu & Konkkuk Univ. (성수동 & 건대)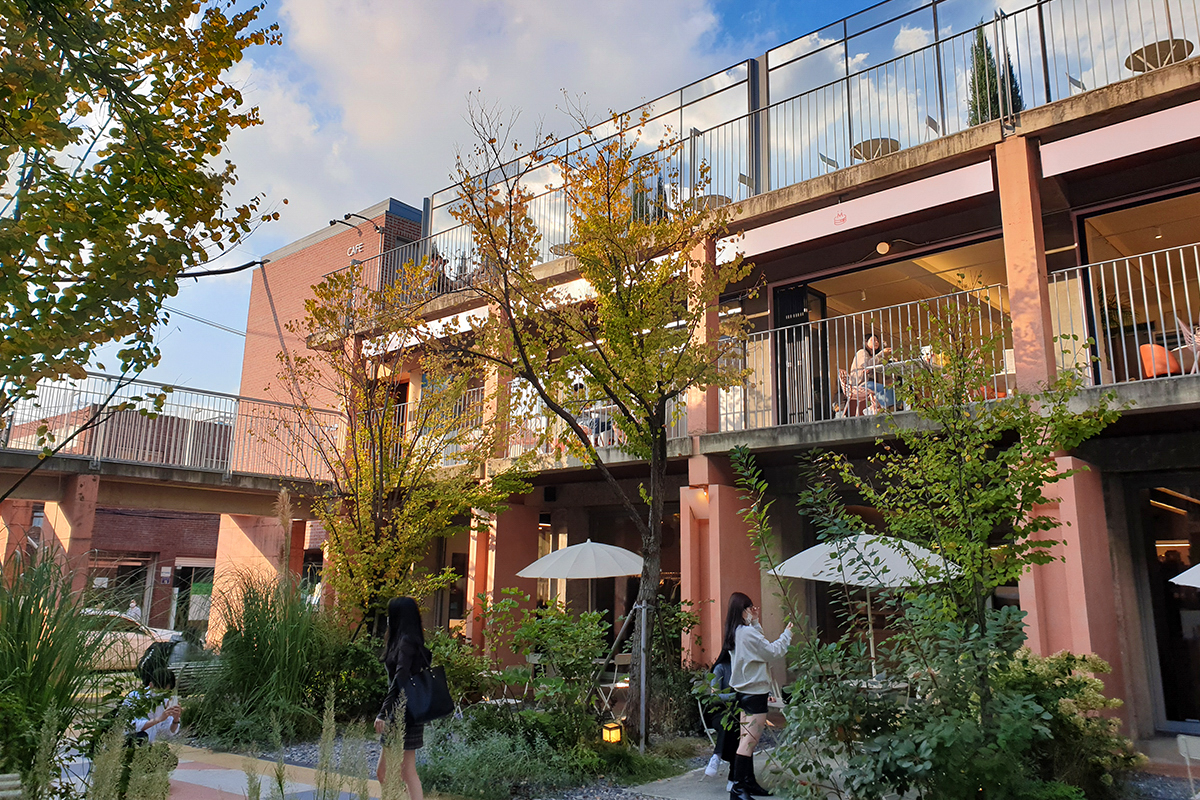 Seongsu-dong, which used to be a quiet factory area has been reborn into a hot place in Seoul, known for it's unique cafes and cultural spaces. In particular, there is a large forest in this neighborhood called Seoul Forest, where you can enjoy a picnic or the lovely nature and flowers. There is also Ttukseom Hangang Park, where you can enjoy a cup of tea and relax while admiring Han River.
Konkkuk Univ, also known as "Kondae" is located next to Seongsu-dong and is the downtown area around Konkkuk University. There are many restaurants, cafes, and activities that are popular amongst the university students. The whole neighborhood has a youthful atmosphere, similar to a college town or college neighborhood!
Find Accommodation in Seounsu-dong and Konkkuk Univ.
---
Yongsan-Gu
용산구
Itaewon (이태원)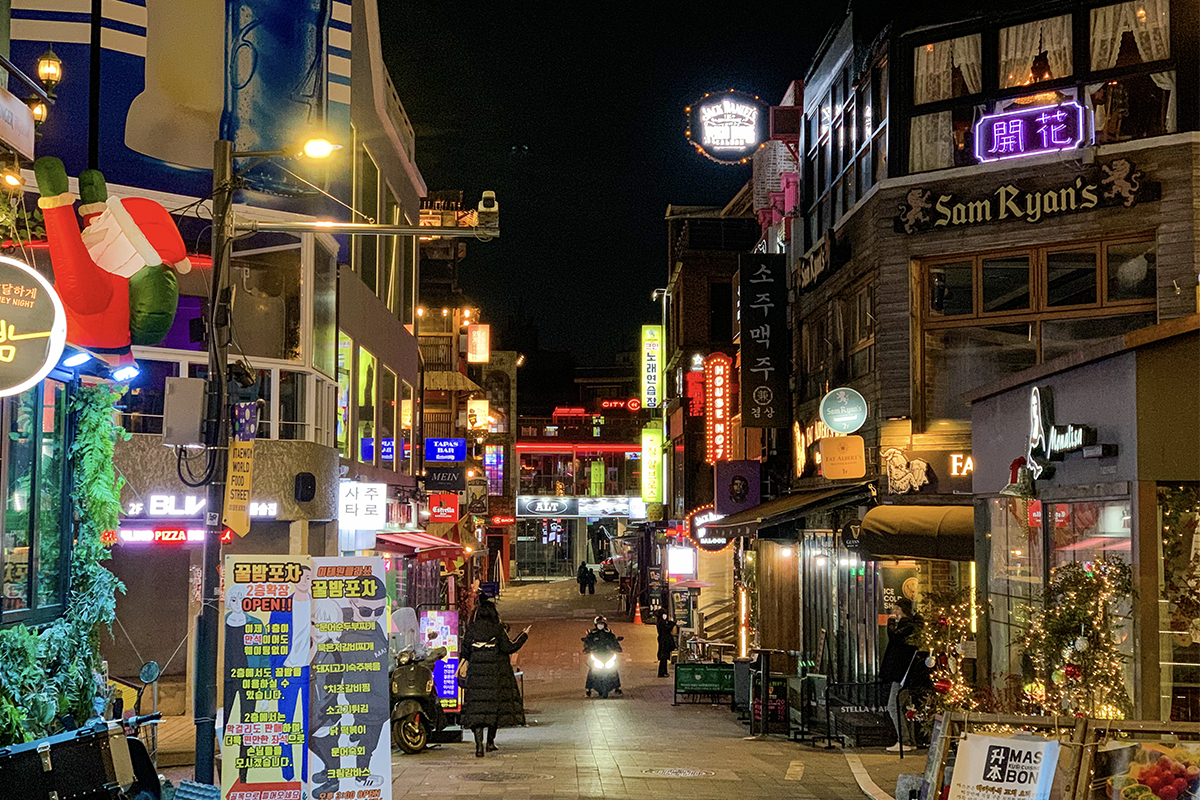 Itaewon is a multinational/ multicultural area where more than 20,000 foreigners live! It has designated as one of the first special tourist zone's of Seoul in 1997. In the 1980s, various international conferences such as the 1986 Asian Games and the 1988 Olympic Games were held in Seoul and this area became an internationally known tourist attraction in Seoul.
In particular, it is famous for their large selection of leather goods, uniquely designed clothing, accessories, and shopping streets. There are also many cafes and restaurants that the foreigners that live there own so there is a large selection of delicious foods and cafes!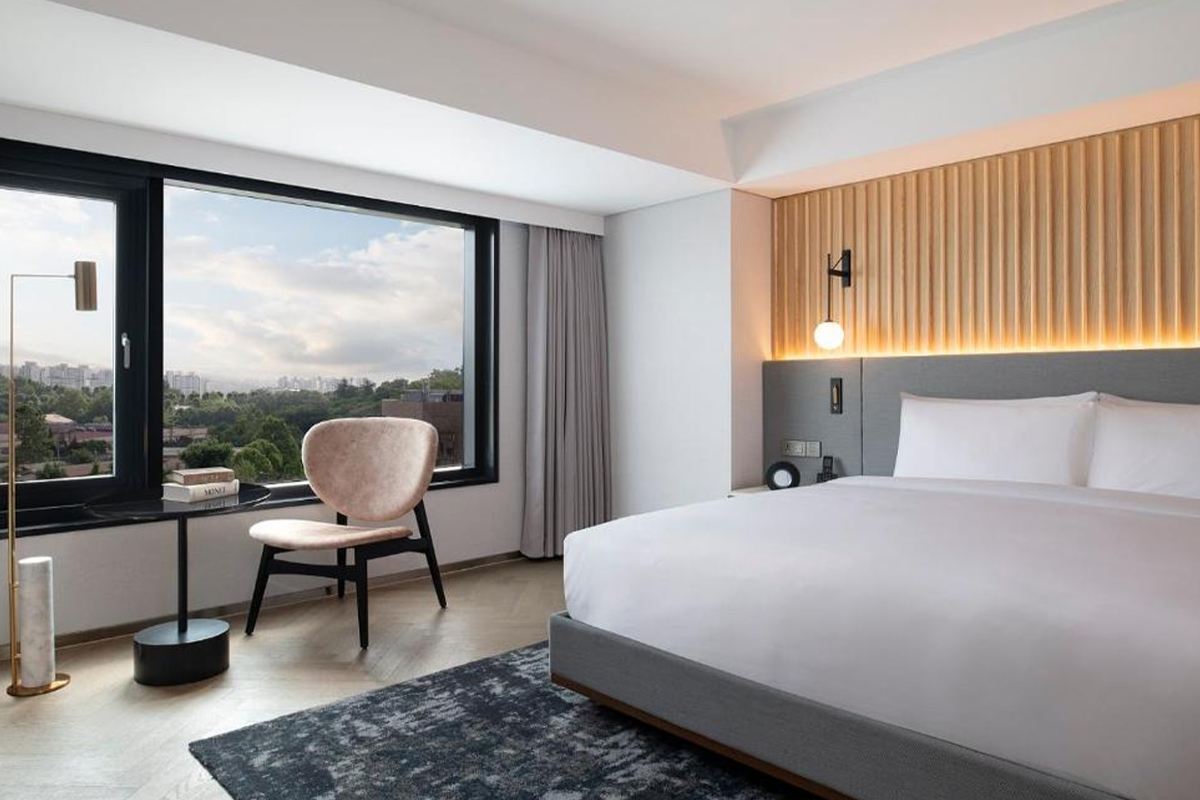 Itaewon is also famous for it's booming night life culture and is known for it's variety of clubs! There are many good hotels around the downtown area that you can stay in. It is a great choice for those that want their accommodation to be nearby after a long night out!
This area is also near Namsan, and many Koreans love to come here to admire the Seoul city views and Namsan views.
---
Songpa-gu
송파구
Jamsil (잠실)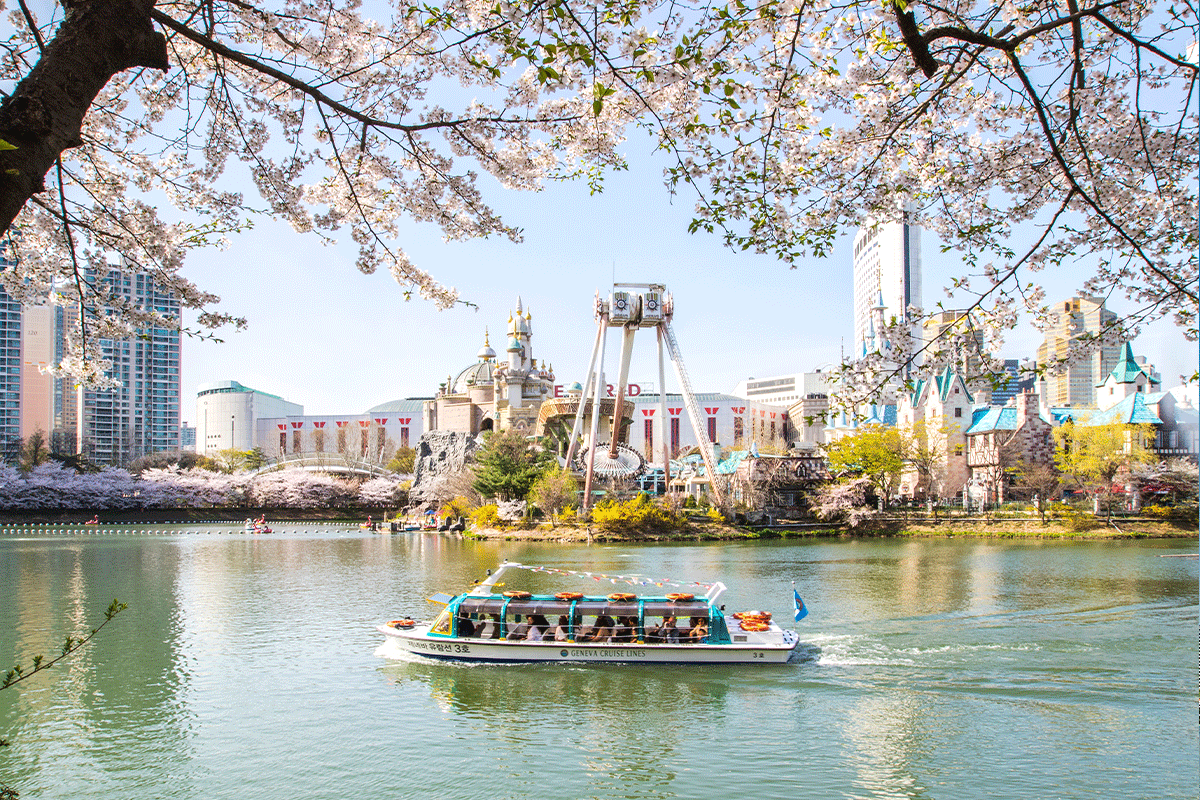 Jamsil Special Tourist Zone is a natural resort in the city center surrounded by amusement parks and shopping malls such as Lotte World and Lotte Tower, as well as historical sites in a close distance.
This is an area where there are a variety of tourist attractions located in one area such as Seokchon Lake, the Olympic Park, Hanseong Baeje, as well as many nice cafes and a variety of food options.
Jamsil is a popular choice with tourists as there are a variety of public transport options (Subway Line 2,8 and 9) and is well connected to Gimpo Airport via public transport.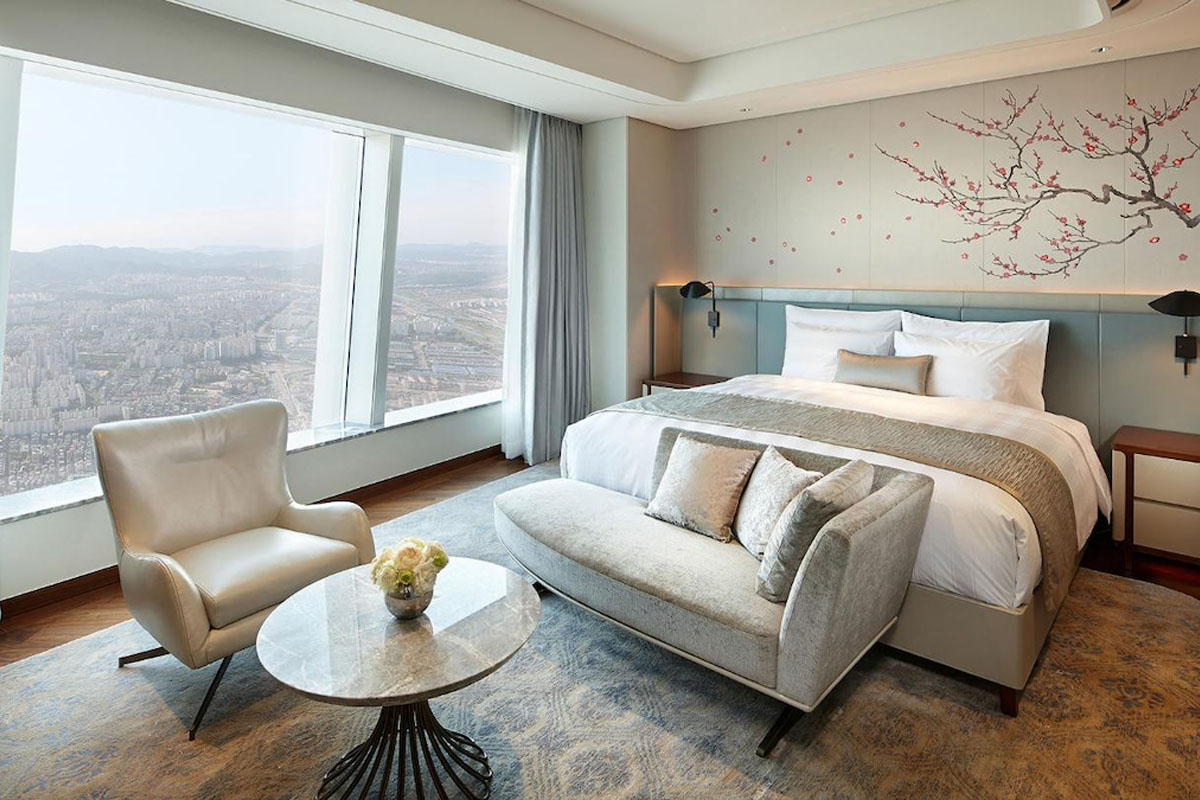 There are plenty of fun things to do in this area as well as convenient access to transportation and hotels! The famous luxury hotel SIGNIEL SEOUL, which has guest rooms from the 76th to the 101st floor of Lotte World Tower is also located here in Jamsil!
---
Gangnam-gu
강남구
Gangnam (강남)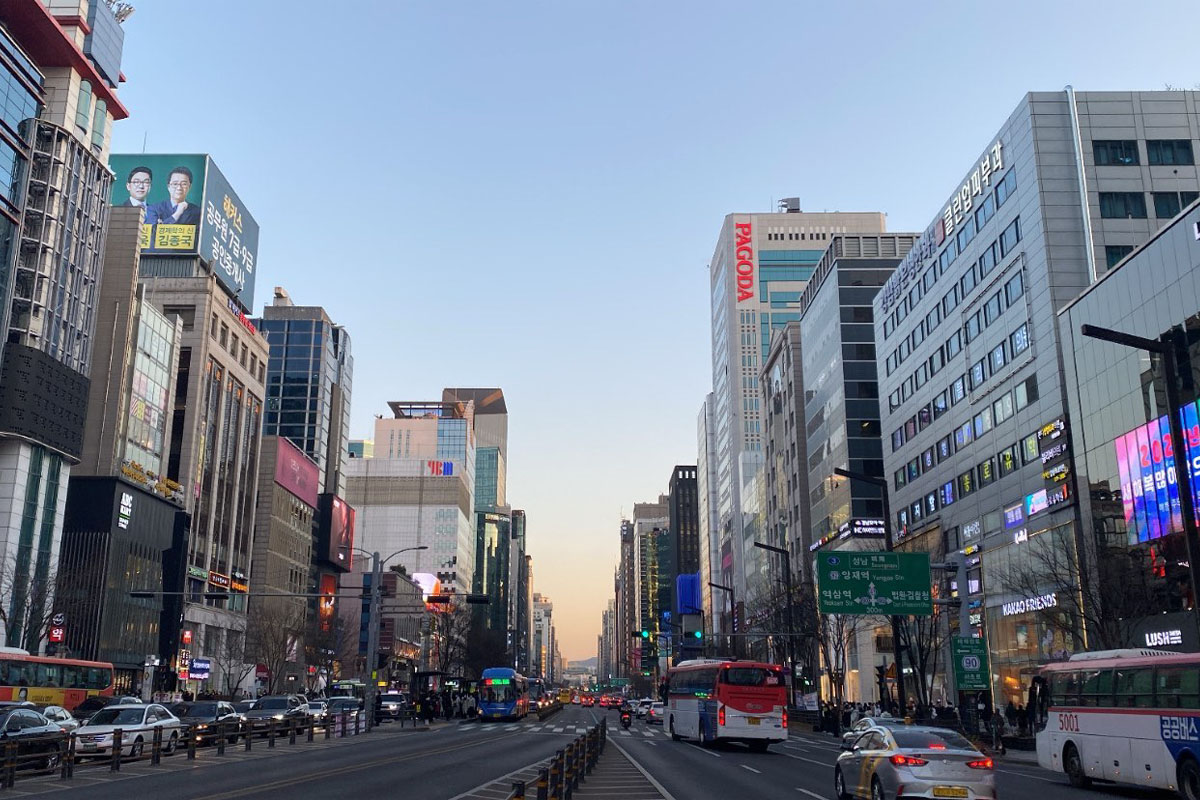 Gangnam-gu, Seoul is Korea's hub for all things beauty, luxury, and trends! This neighborhood is known for being filled with modern luxury areas, high rise buildings, world-class restaurants, clubs, and even the center of Korea's plastic surgery industry. Gangnam is named "Gang" (River) "Nam" (South) because it is located on the southern side of the Han River. The neighborhood has everything you will need and is easy to access making it a popular and easy to visit neighborhood visited by both Koreans and foreigners.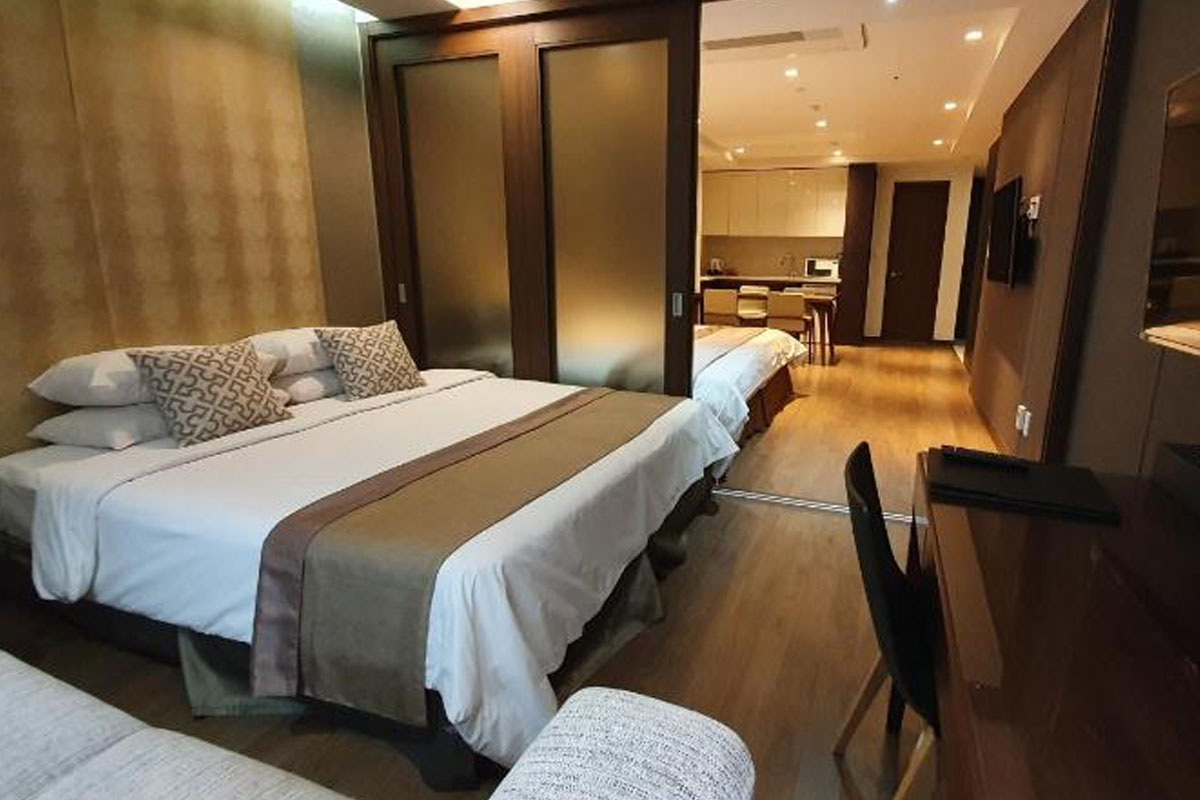 This is one of the most luxurious neighborhoods in Seoul, so you might be worried about the price of accommodation. Although Gangnam is home to many expensive and extravagant hotels, there are also many reasonably priced accommodations with plenty of amenities, so if you really enjoy and like being in the Gangnam area, we recommend looking for an accommodation here!
Sinsa & Apgujeong (신사 & 압구정)
If you head up a little further on from Gangnam, you will find Sinsa-dong and Apgujeong. This area is home to a famous street called Rodeo Street and is line with cute cafes, restaurants and many independent shops and boutiques! This area is also know to be luxurious and you can find many domestic and foreign luxury brands.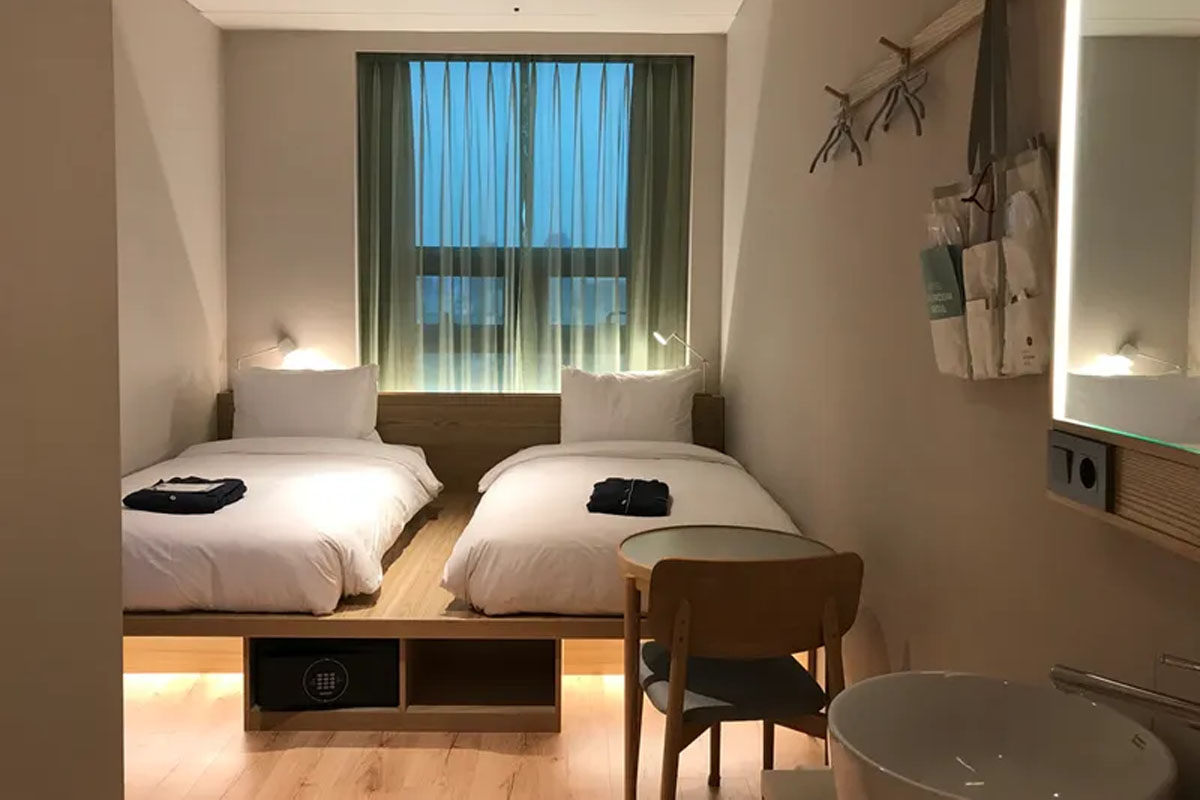 For those that want an accommodation that is nearby the Han River, this neighborhood is the perfect choice! Compared to Gangnam, this area is a little cheaper and is still just as close to all the major hot spots in Korea!
Find Accommodation In Apgujeong
Samseong-dong (삼성동)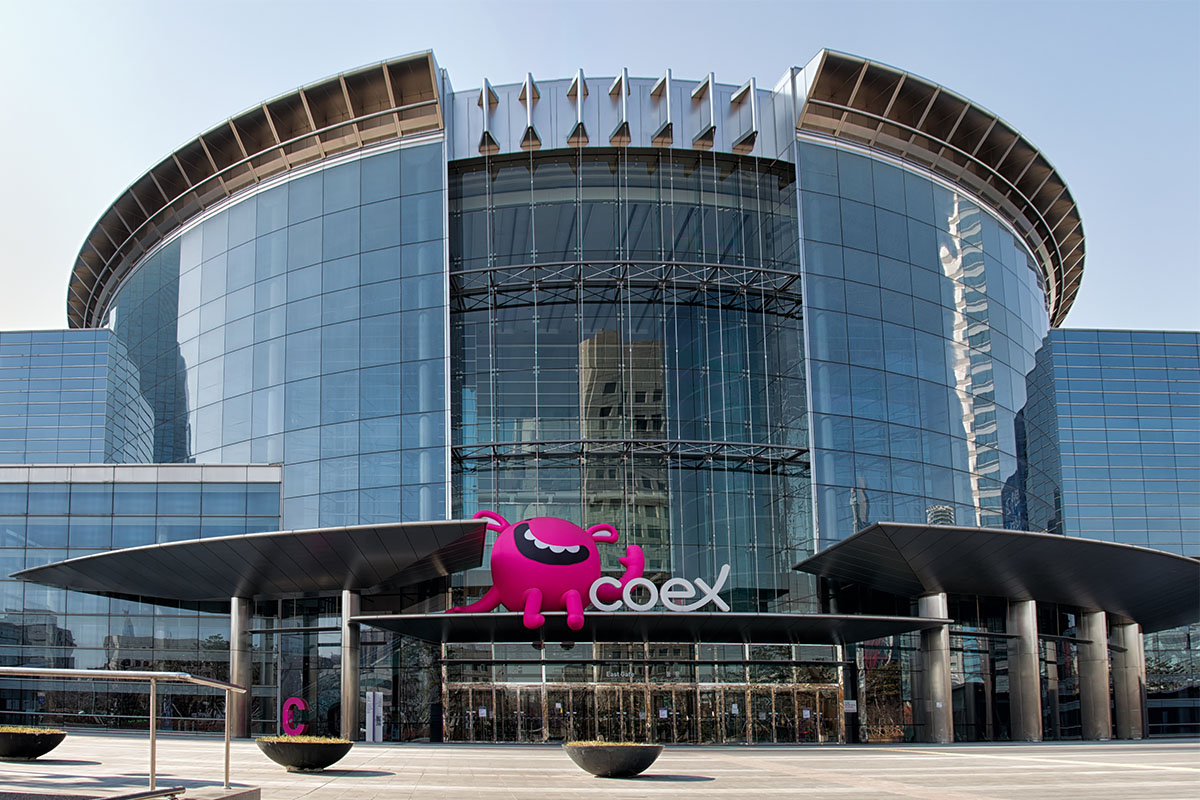 Samseong-dong is home to Asia's largest underground shopping mall, skyscrapers, and world-class brands. It is also an area that also has historical attractions. In particular, Starfield COEX mall is located near Samseong Station and is one of the most famous attractions of the neighborhood. COEX mall has everything from delicious cafes and restaurants to fun seasonal events!
Bongeunsa temple is also located here and is a temple with a thousand year history. This temple is located amongst all the high rise buildings. It is a unique place to see the past and present coexist.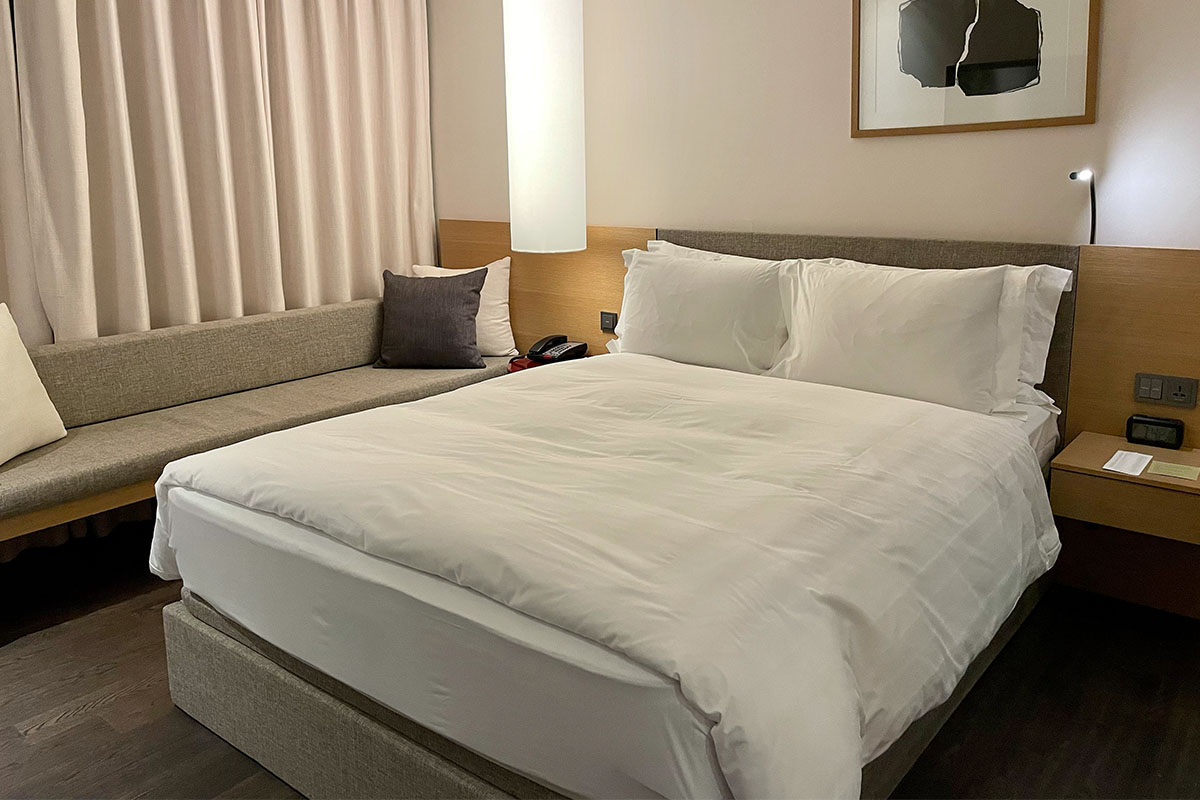 Samseong-dong is another place that is frequented by foreigners as it is located in the city center and allows for quick transportation and access to other parts of Seoul. There are not that many guest houses, or Airbnbs in this area, but there are many hotels as this neighborhood is home to many companies and is known for having many people coming in and out on business trips.
---
Jongro-gu
종로구
Geyongbokgung (경복궁)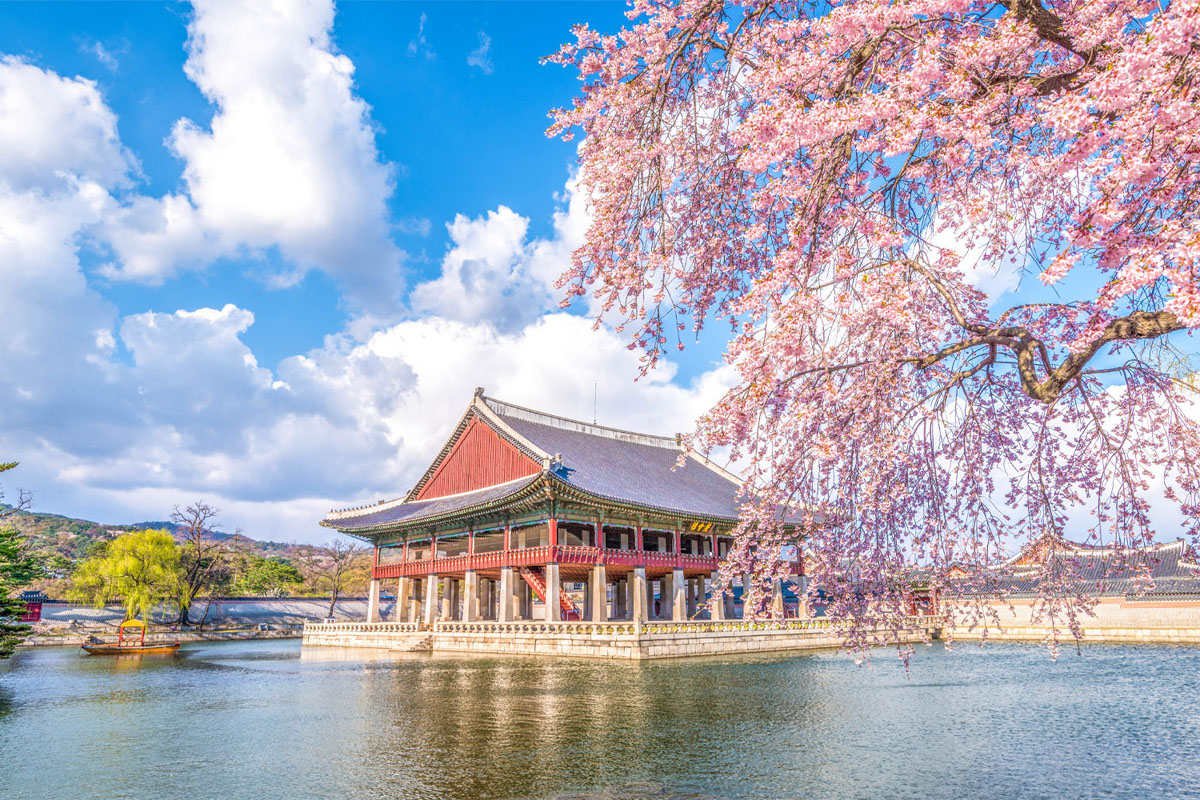 Gyeongbokgung Palace is a classic must-visit place for travelers to Seoul. It is a traditional palace building surrounded by water and green, boasting a unique and majestic atmosphere that cannot be found anywhere else in Korea. Renting a hanbok and doing a tour around Geyongbokgung is a lot of fun, but that doesn't have to be the end of your time in the Gyeongbokgung area!
There is so much to do in this area, like experience the history and culture at Bukchon Hanok Village and History Museum as well as enjoy the traditional Hanoks, restaurants, and cafes in the area.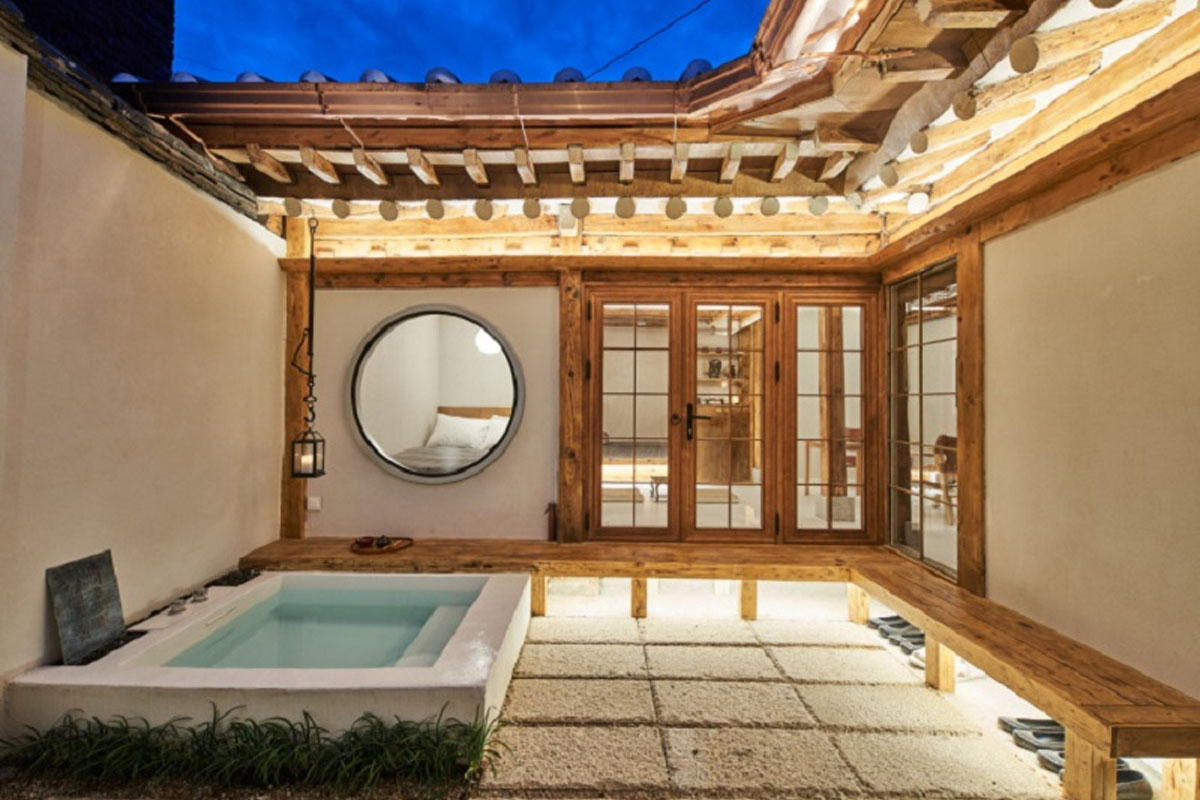 Many of the accommodations here are filled with a traditional Korean aspect! If you want to experience staying in a Hanok, or simply just love being surrounded by history, we recommend trying out some of the great accommodations in Gyeongbokgung!
Bukchon & Samcheong-dong (북촌 & 삼청동)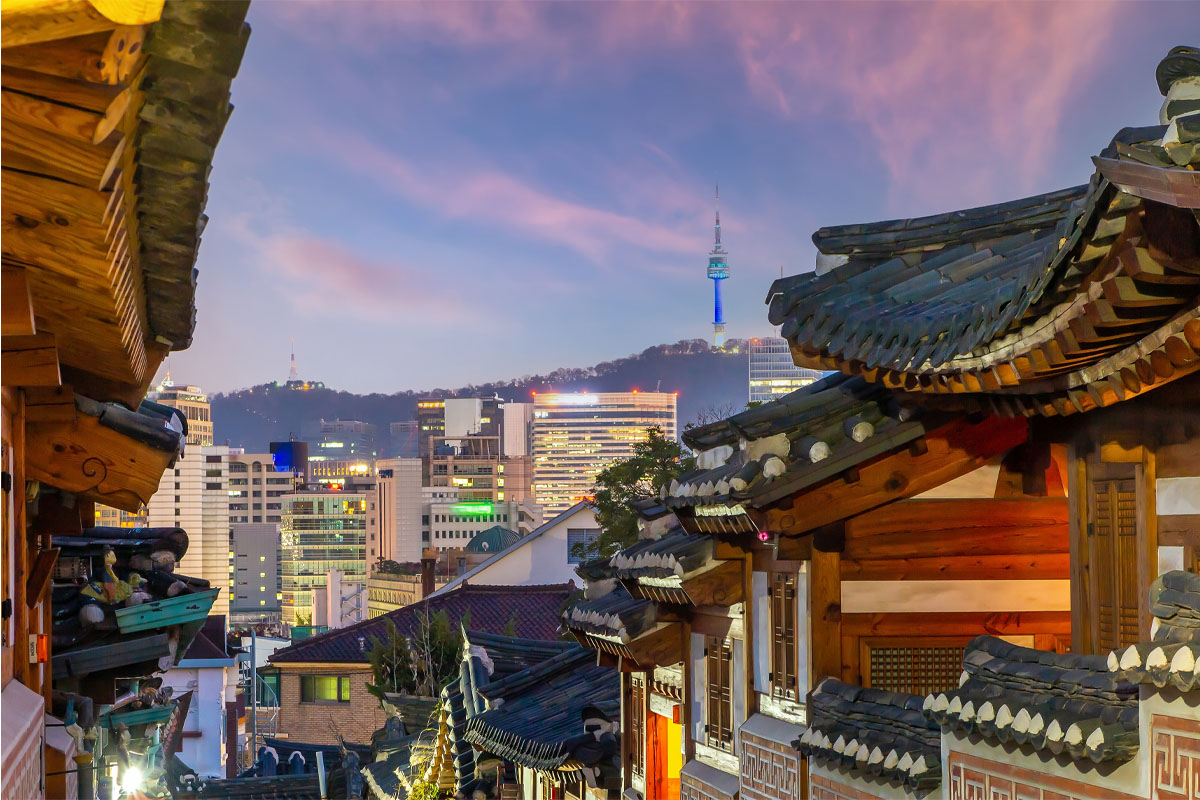 Located between Gyeongbokgung Palace and Changdeokgung Palace, Bukchon and Samcheong-dong were the residence area to the noble class during the Joseon Dynasty. You can experience the coexistence of the past and present here with the sky-rise buildings amongst the traditional Hanok buildings.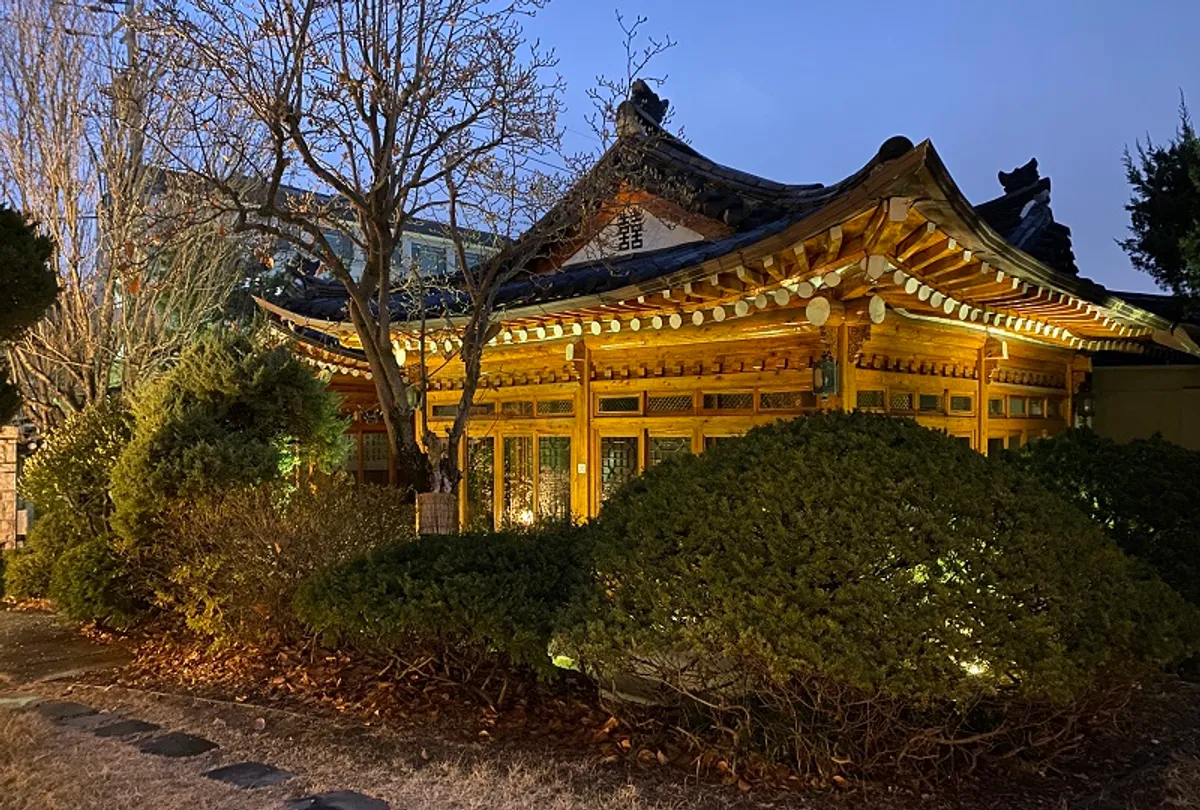 In fact, the past and present coexist so much here that you can find a Baskin Robbins that is in a Hanok building! We wonder if the noble class of the Joseon Dynasty would have liked Baskin Robbins!
Seochon (서촌)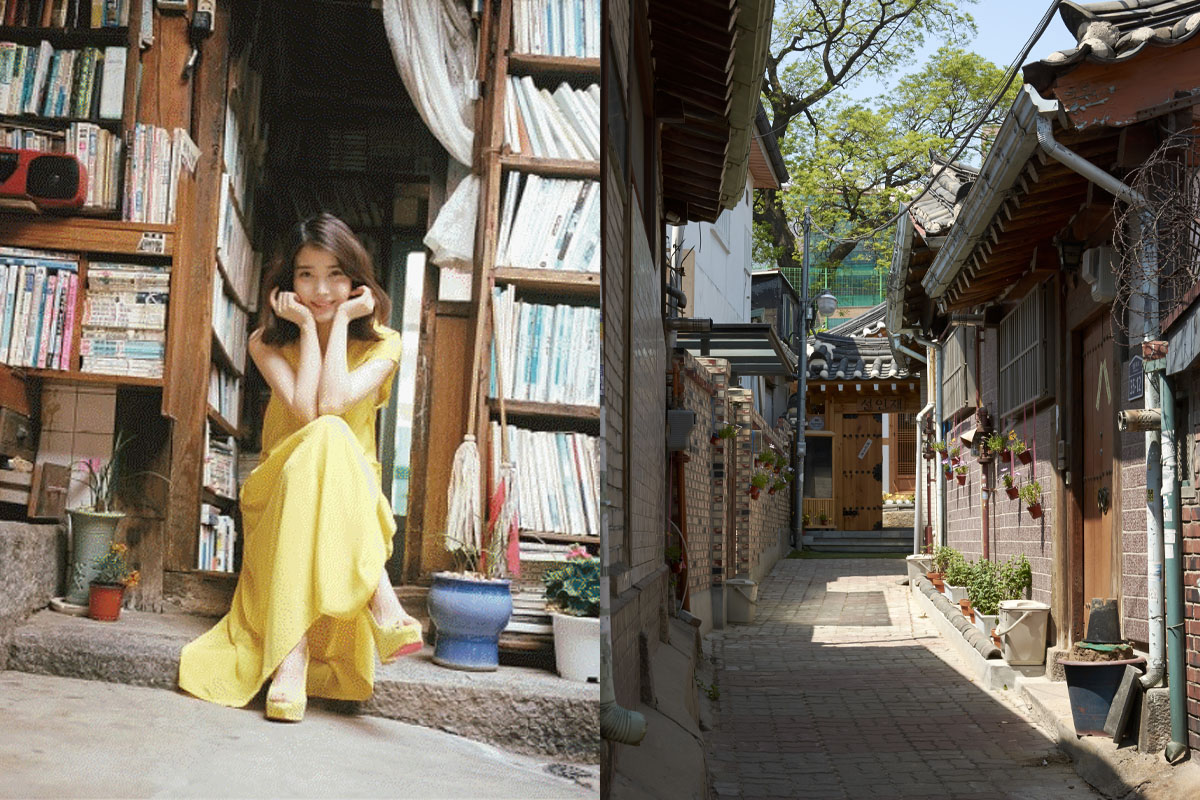 Seochon, located to the west of Gyeongbokgung is similar to Bukchon, but has a different atmosphere. It has more of a 'people's town' vibe. Although there are not that many Hanoks like there are in Bukchon, there are no high-rise buildings in this neighborhood, so you can get a taste of the cute and retro vibe that this neighborhood encompasses. This neighborhood is also a popular filming location. You might recognize it from IU's music video 'Flower Bookmark'.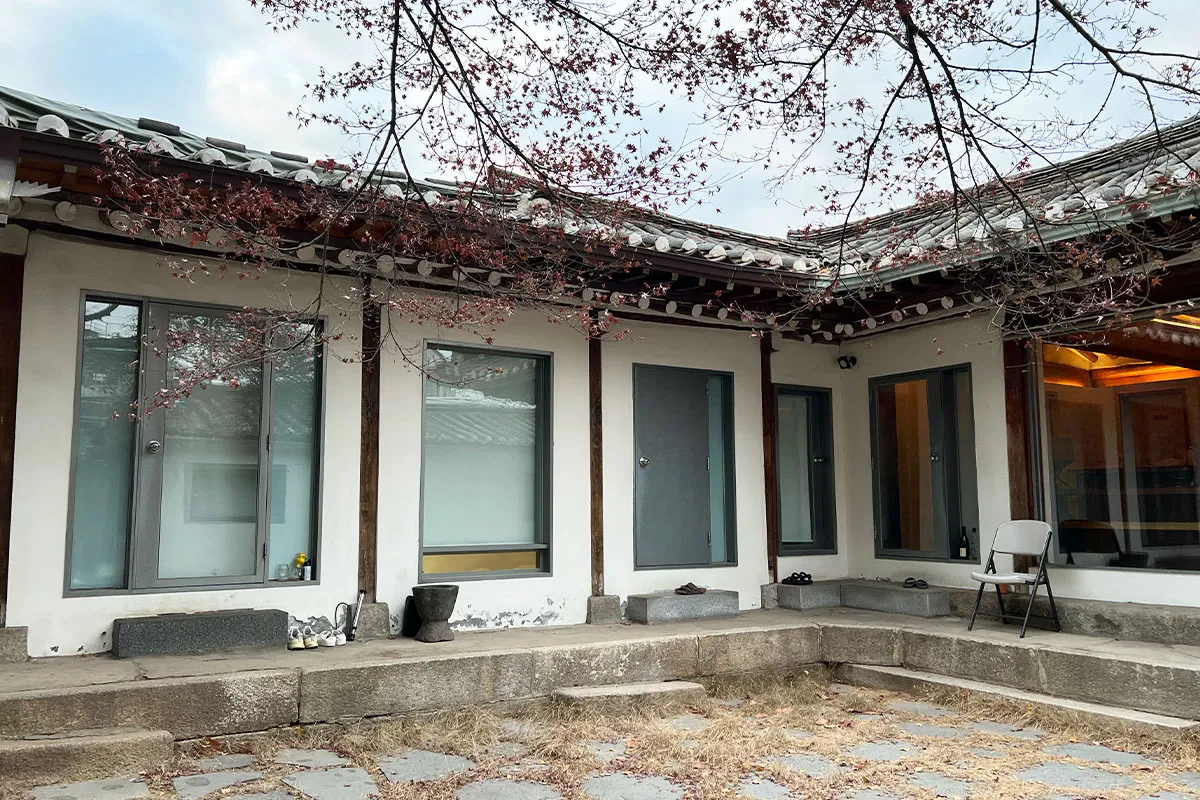 Insadong (인사동)
Insadong is another very famous area in Seoul, known for having many Korean traditional goodies and antique furniture, crafts, and art! You can travel back in time with all the traditional tea houses, craft shops and even buildings from the end of the Japanese colonial period! There are also many delicious traditional Korean restaurants here.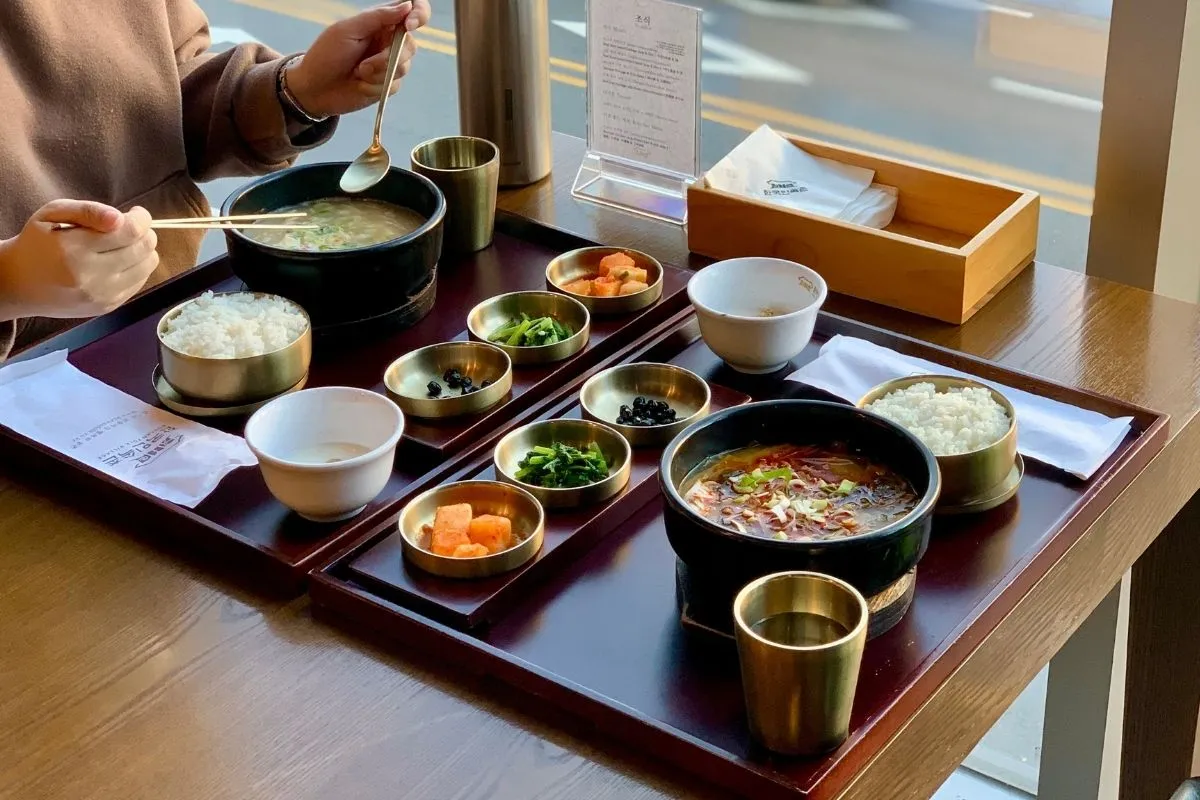 Insadong is known for having a variety of accommodations from budget guesthouses to hotels! We recommend the Nine Tree Premier Hotel, which is known for it's delicious breakfast!
Ikseondong (익선동)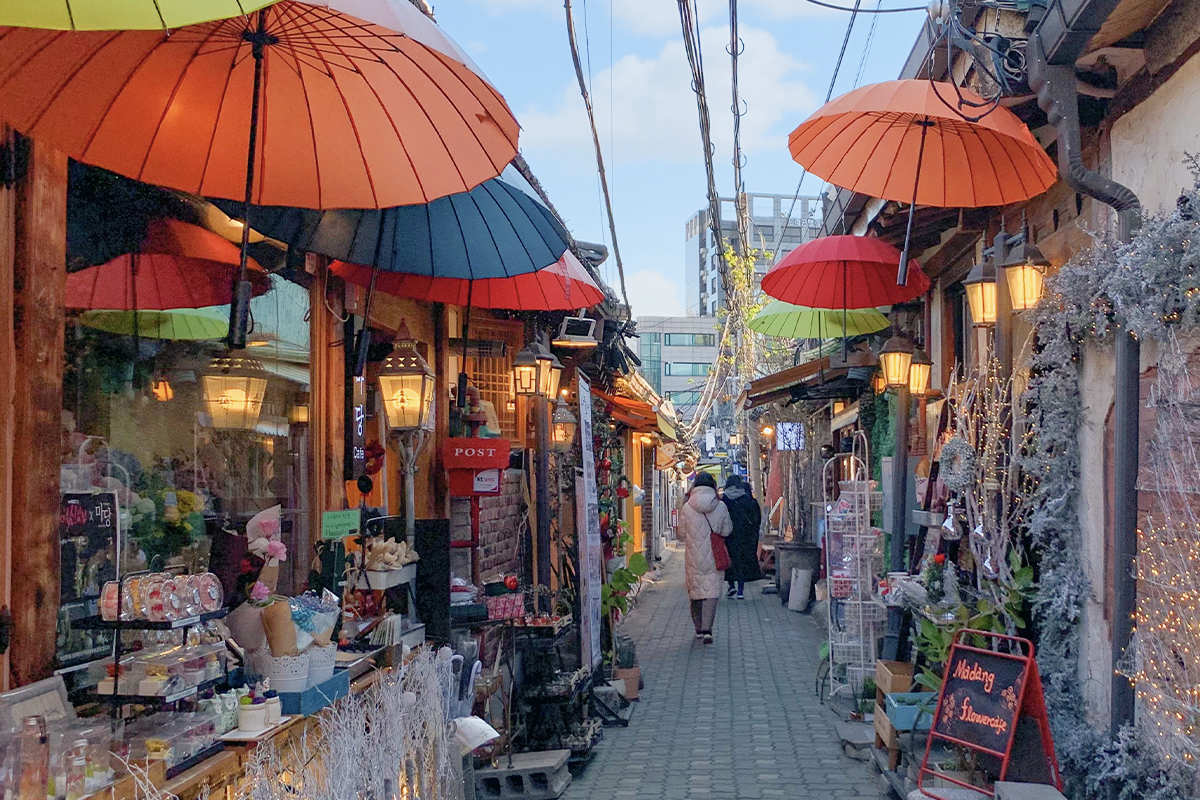 Ikseon-dong is a 801m long Hanok filled street! This area is filled with cafes, restaurants, and various shops that have been renovated in a fusion style. Many of the restaurants and cafes here have traditional exterior and a modern interior, making it a very popular spot for couples to come and enjoy a date.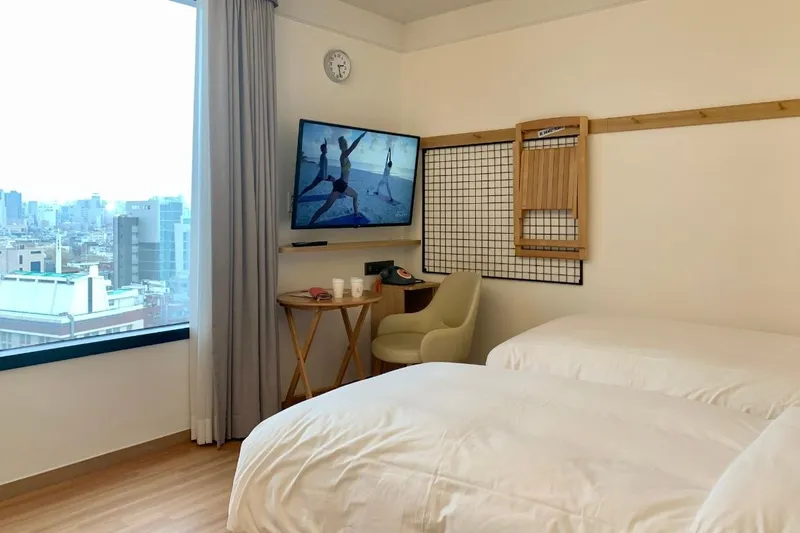 Overall there is not a wide selection of hotels in Ikseondong. However out of the choices that there is, we recommend Moxy Hotel. This is a 3 start hotel located next to Exit 4 of Jongno 3-ga Station, so it is a great choice for those that need quick and easy access to public transport.
---
Dongdaemun-gu


동대문구
Dongdaemun (동대문)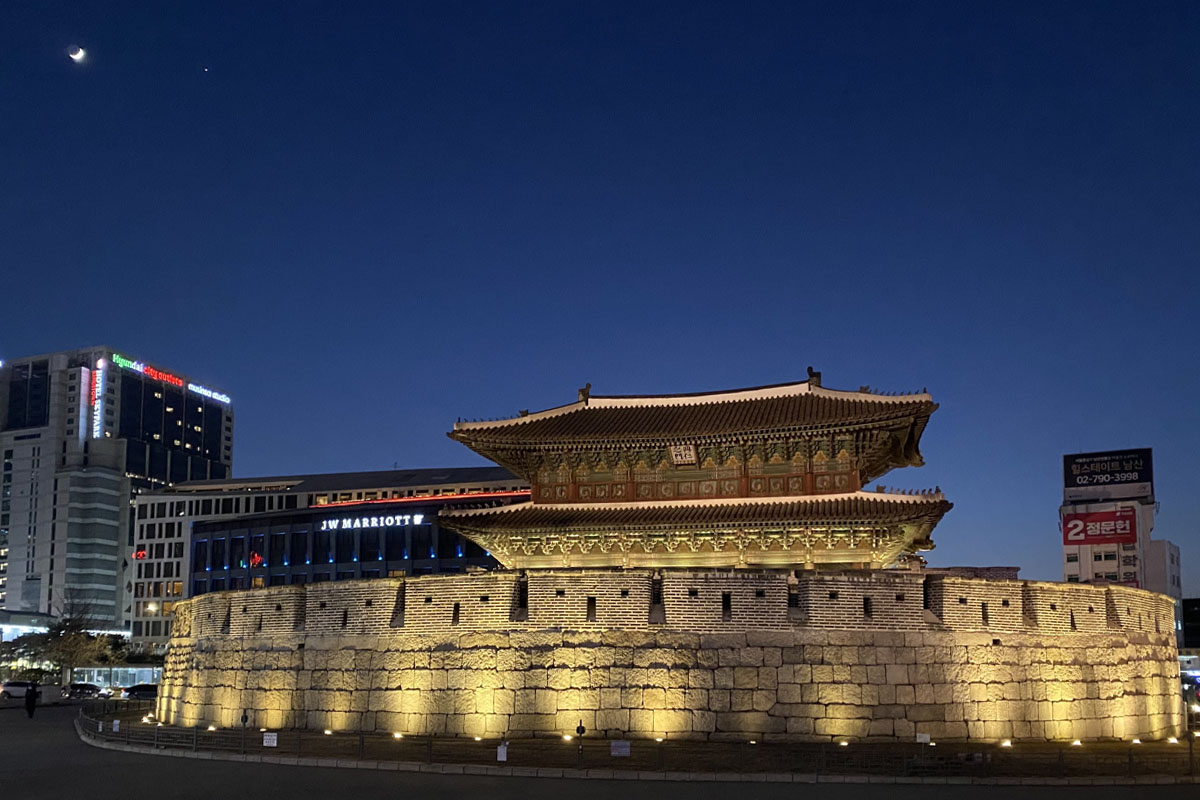 Dongdaemun is an up and coming neighborhood in Seoul. It was not that popular in the past but has been recently gaining popularity with the rise of DDP and Heunginjimun Park as well as the Dongdaemun Market.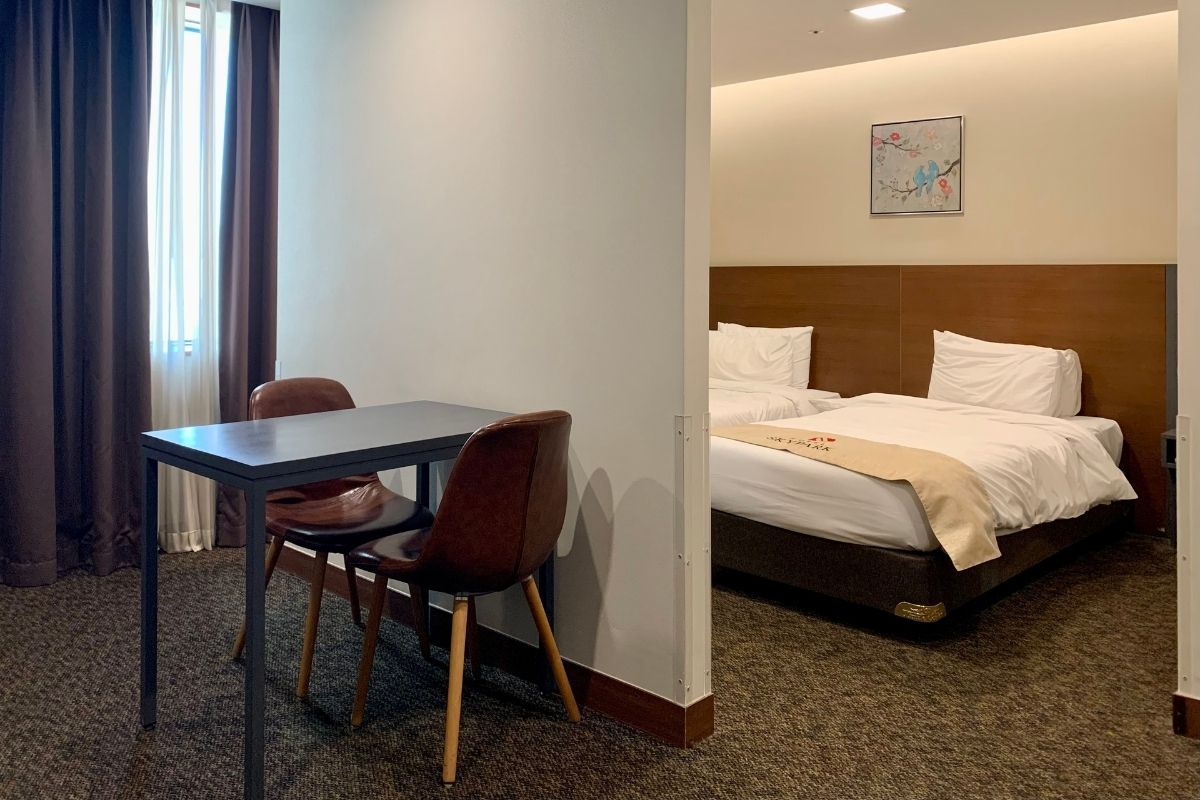 Dongdaemun is also a great choice for those that want access to a variety of public transport options. It is near subway Line 1, Line 2, and Line 4 so it is one of the best places to stay if you want to travel all over Seoul.
---
Overview
This was a lot of information and it can be overwhelming when read all at once. For those that may feel confused by the list, we have categorized the neighborhoods based on the characteristics that the region has the most so you can refer to it!
| | |
| --- | --- |
| Shopping | Dongdaemun, Myeong-dong, Sinsa & Apgujeong |
| Transportation | Seoul Sataion, Samseong-dong |
| A Unique Atmosphere | Ikseondong, Insadong, Euljiro, Yeonnam-dong |
| Traditional | Seochon, Bukchon & Samcheong-dong, Gyeongbokgung |
| Activity-filled | Jamsil, Seong-su, Konkkuk Univ. |
| Night Life | Gangnam, Itaewon, Hongdae |
---
We hope that this list helped organize the neighborhoods and regions in Seoul so that you can find a good place to stay during your trip! Please let us know if you have any questions by leaving a comment below, or sending us an email at help@creatrip.com! Also make sure to follow us on Instagram, Tik Tok, and Facebook to stay updated on all things Korea!
---