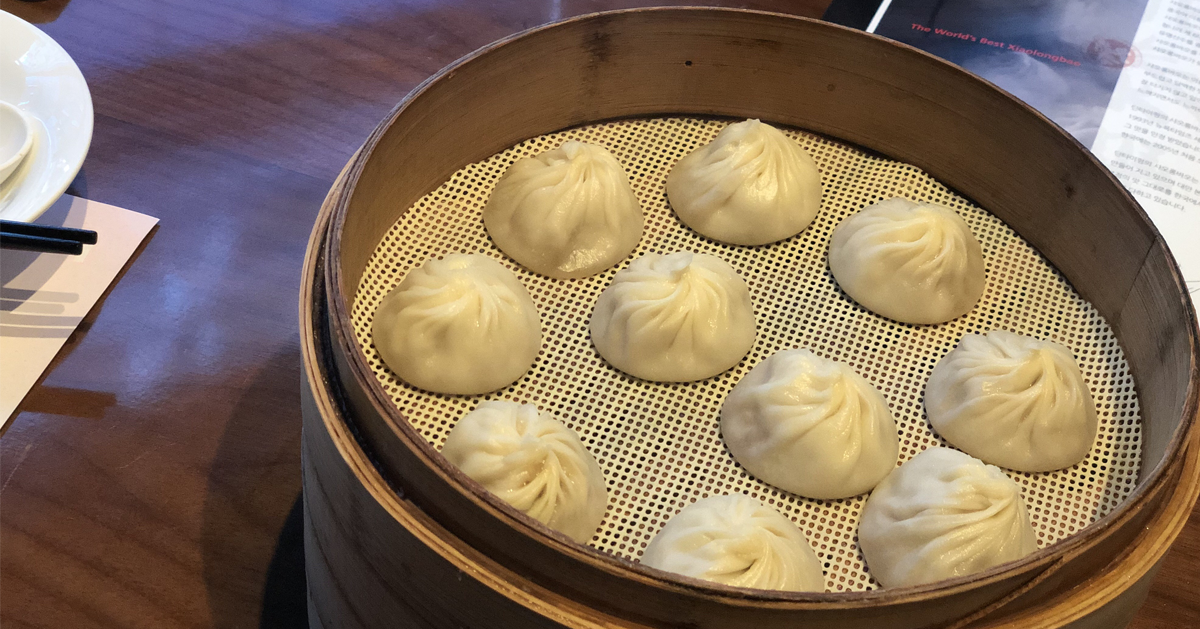 Have you heard of the restaurant chain Din Tai Fung?
This restaurant is super popular in Korea and serves up authentic Taiwanese cuisine.
If you're looking for something different from the usual Korean fare, then you have to check this place out!
---
Information

Address: 서울 중구 명동7길 13 2F
13 Myeongdong 7-gil 2F, Jung-gu, Seoul
Hours: 11:00-22:00
Last Order: 21:00
---
Reasons For Recommendation

Din Tai Fung was named one of the top ten restaurants in the world by The New York Times and is one of the most acclaimed Taiwanese brands in the world.
Here, you can find authentic Taiwanese flavors right in Seoul.
Additionally, we have a coupon for Creatrip members to get a free Menbosha (worth 4,000 won) at the Myeongdong branch!
---
Things To Keep In Mind

There's no need to make a reservation. Simply present your coupon to receive 2 pieces of Mianbaoxia for free per table!
At checkout, the price of Mianbaoxia will be deducted from your bill.
This offer is only valid at Din Tai Fung Myeongdong branch.

---
Menu
Price (KRW)

Xiaolongbao
(샤오롱바오)

9,500 / 8 pieces
11,000 / 10 pieces



Shrimp Shaomai
(새우샤오마이)

10,000 / 6 pieces
16,000 / 10 pieces


Dongbei-style Sweet & Sour Pork
(꿔바로우)

Small 18,000
Large 28,000


Tan Tan Noodles
(탄탄면)



14,000




Stir-fried Bok Choy With Oyster Sauce
굴소스청경채볶음



12,000




Mini Custard Bao
(슈크림바오)

3,000 / 2 pieces
5,000 / 4 pieces


---
Our Vist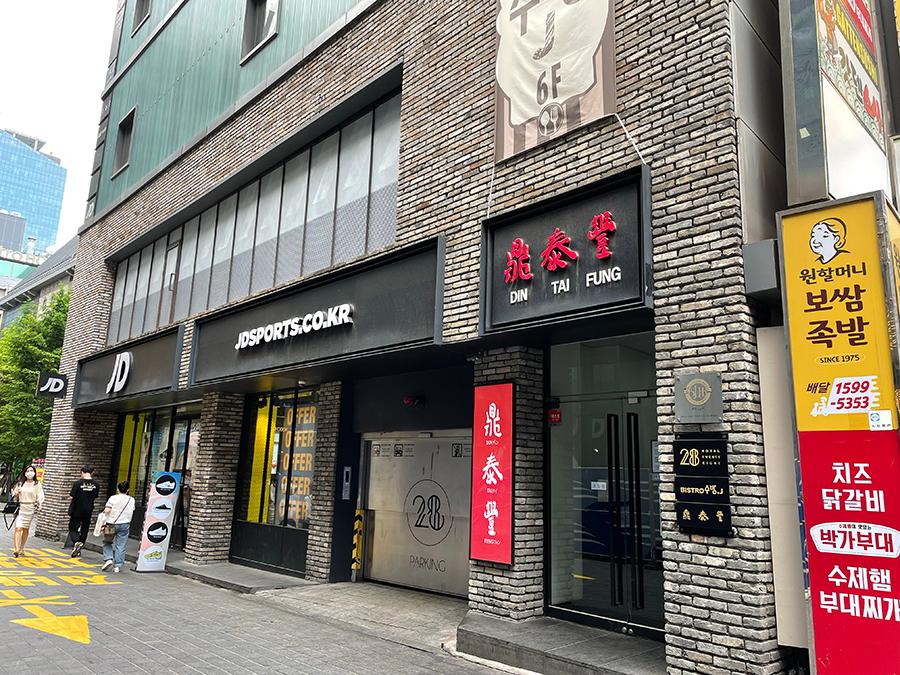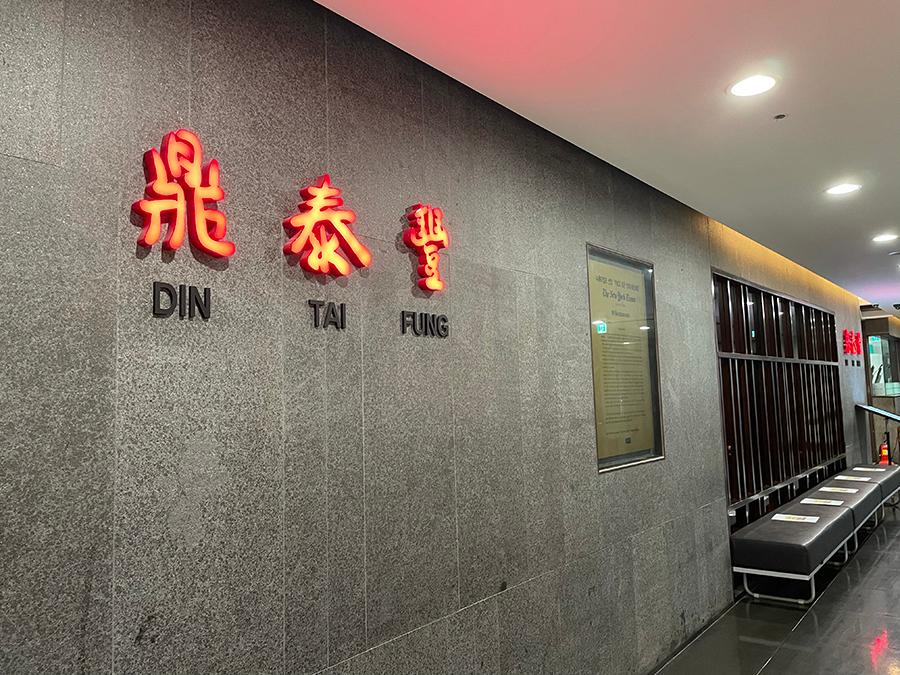 Din Tai Fung is popular with Taiwanese people living in Korea, as well as others who enjoy the taste of authentic Taiwanese food.
If you live in Korea and want a change from your standard Korean flavors, this is definitely one of the restaurants to visit.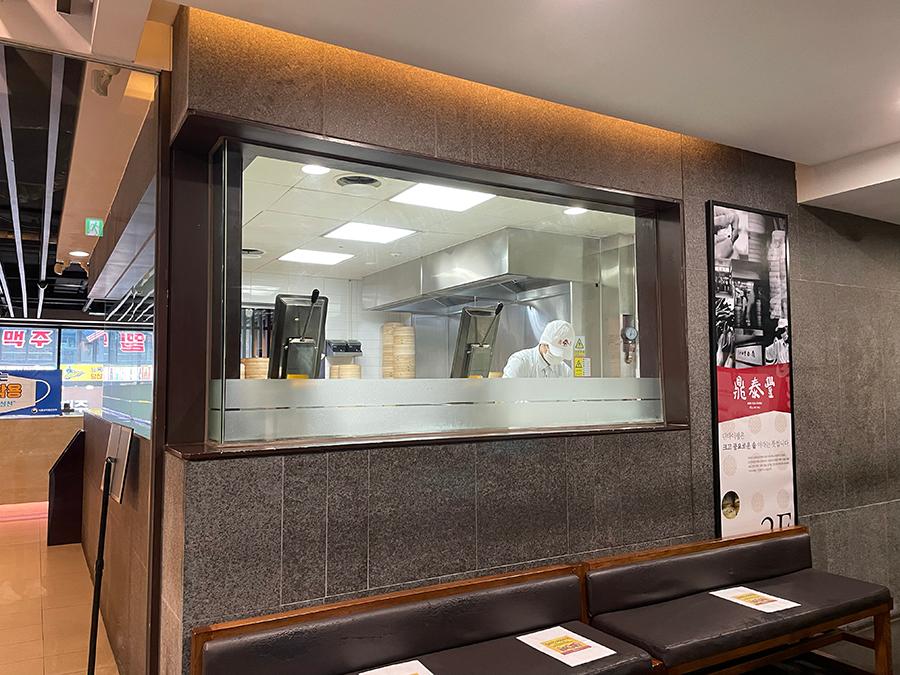 The kitchen can be viewed from the seating area of the restaurant, so you can eat with peace of mind.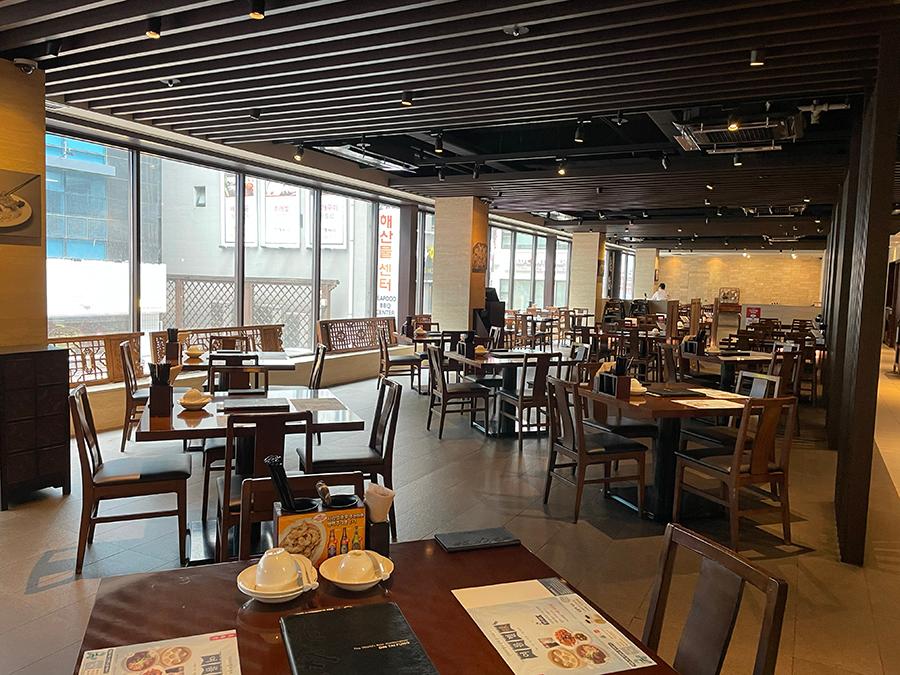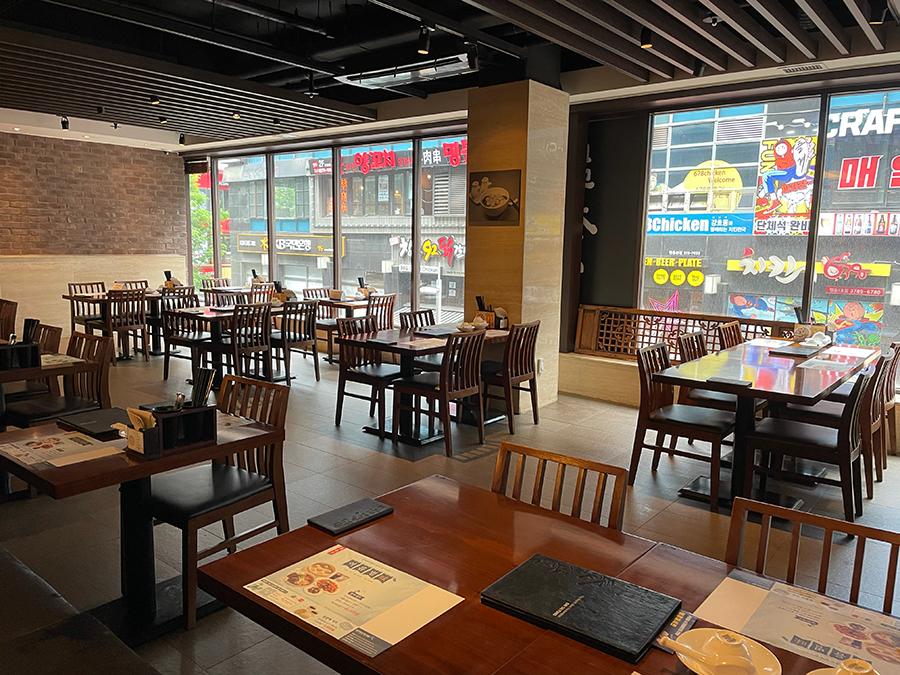 Din Tai Fung in Myeongdong has a spacious dining area with booths and tables, as well as rooms for group gatherings.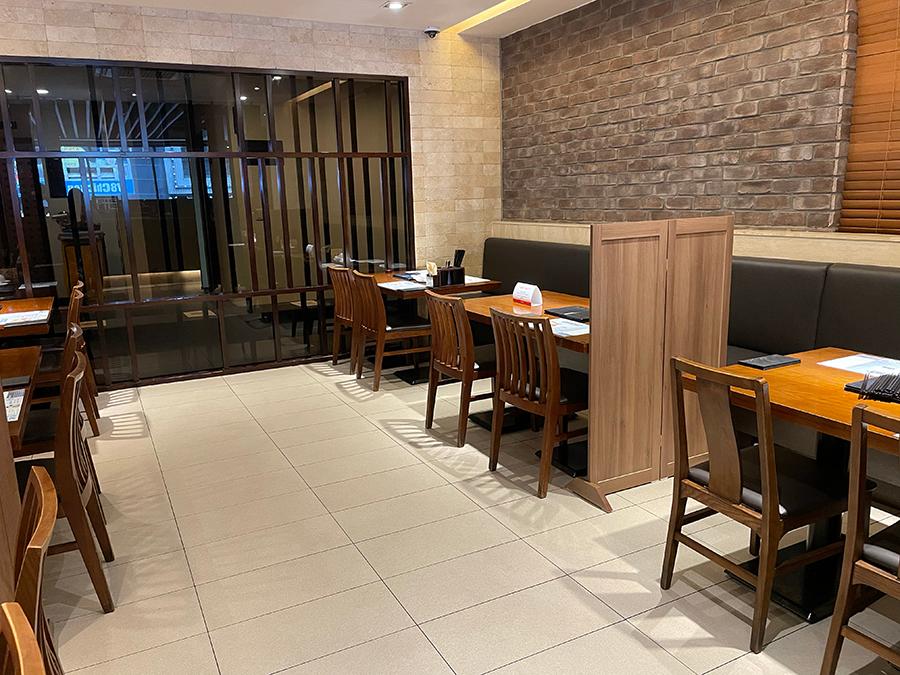 The booths were spaced apart from each other, with partitions placed between them as well for pandemic safety protocol.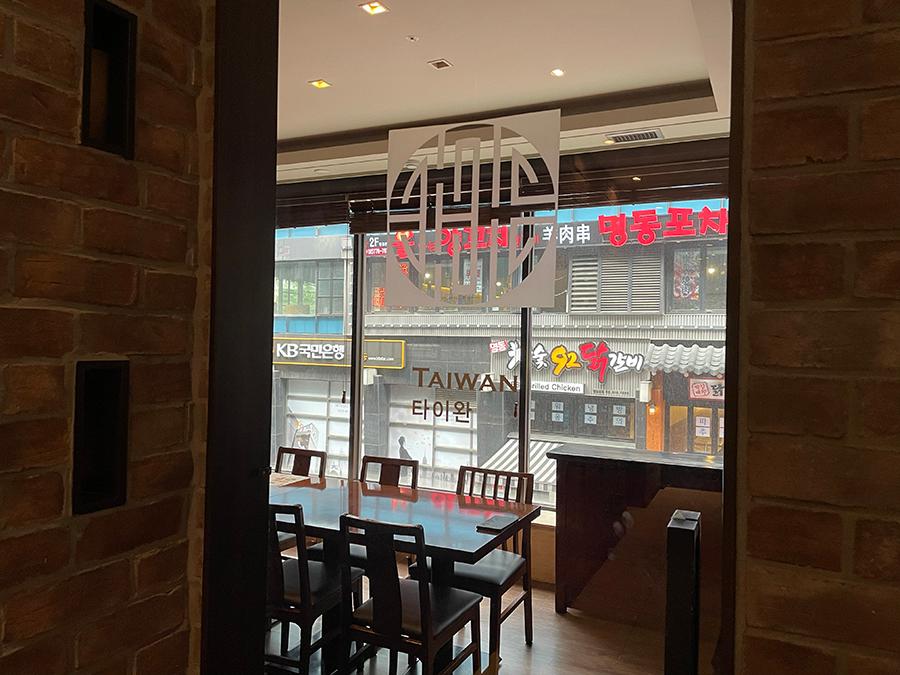 The rooms are named after different countries.
Naturally, we chose the Taiwan room.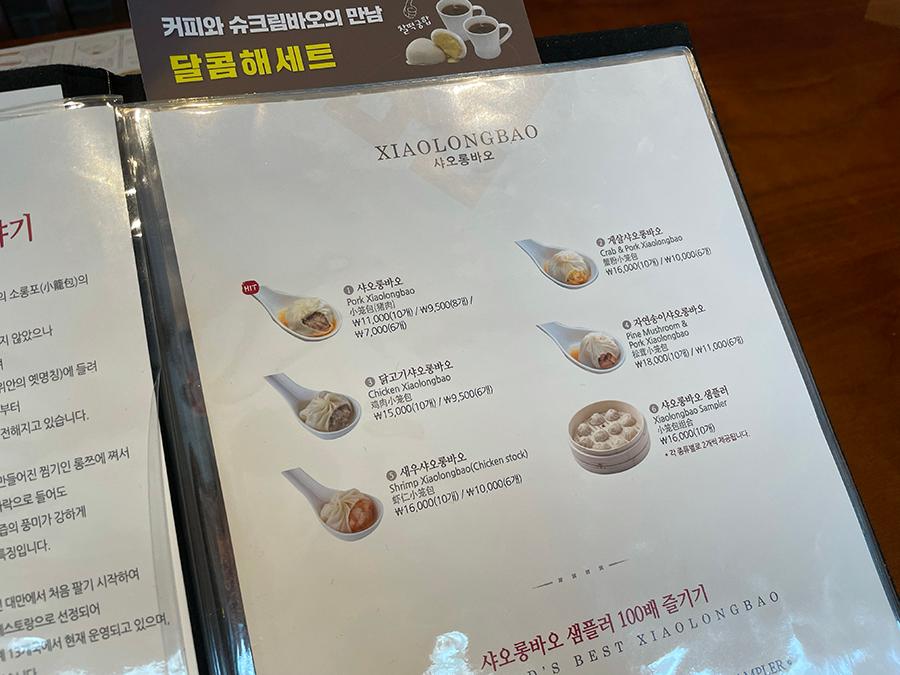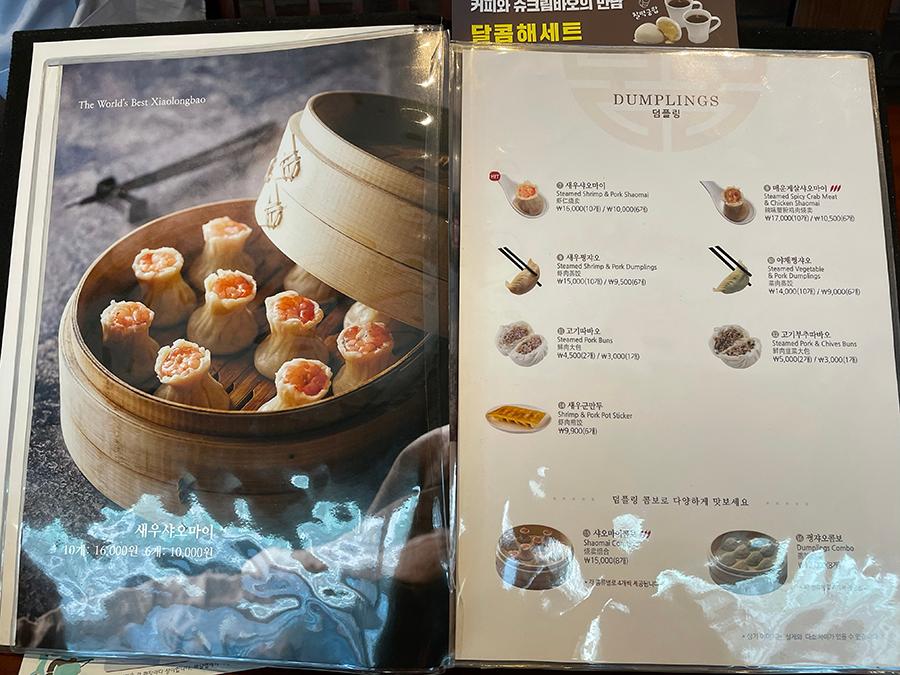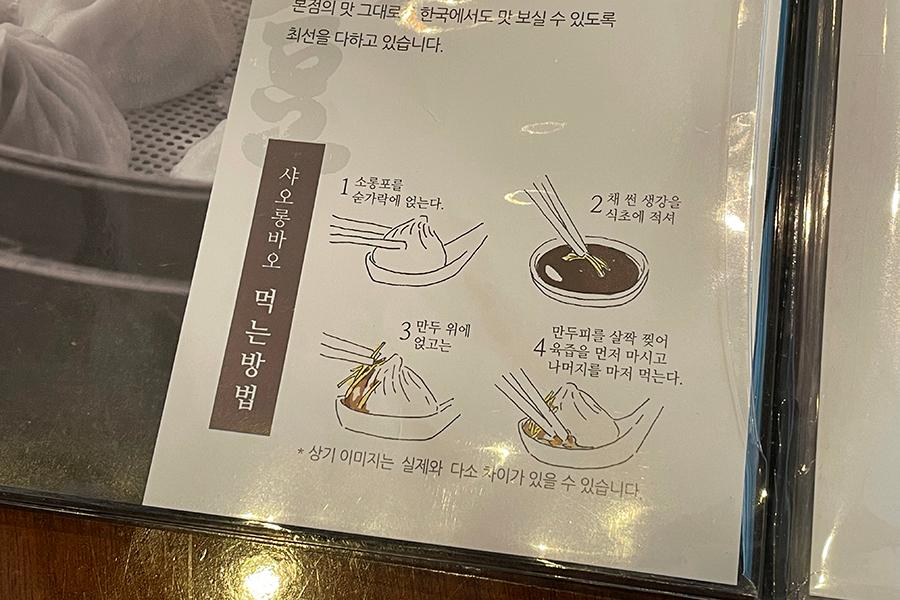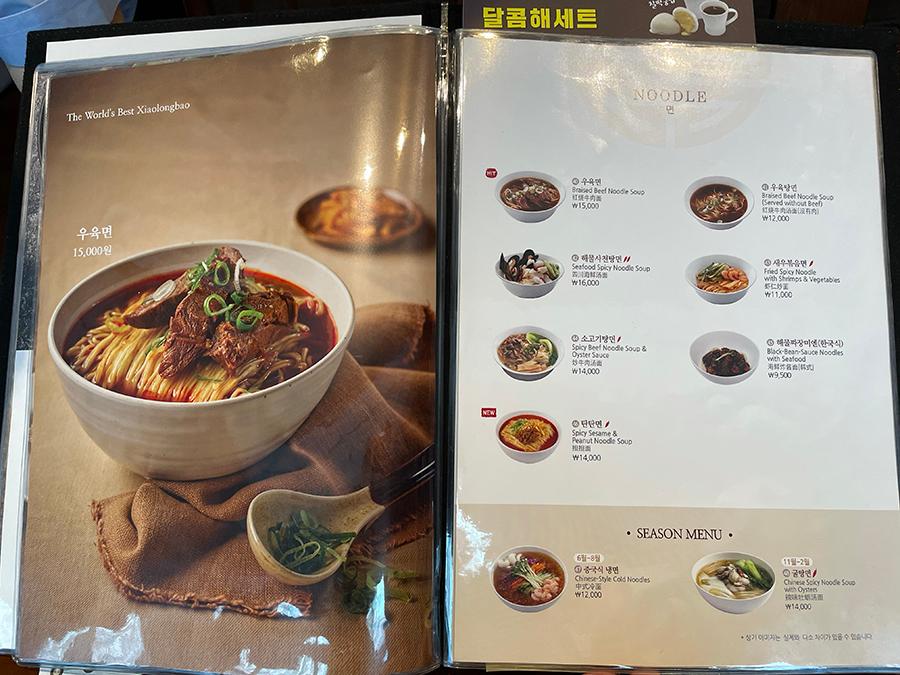 The menu is available in English, Korean, and Chinese and even includes a guide on how to eat Xiaolongbao, so newbies can easily enjoy as well.
They offer a wide variety of dumplings and noodle dishes, and even have some Korean-style dishes.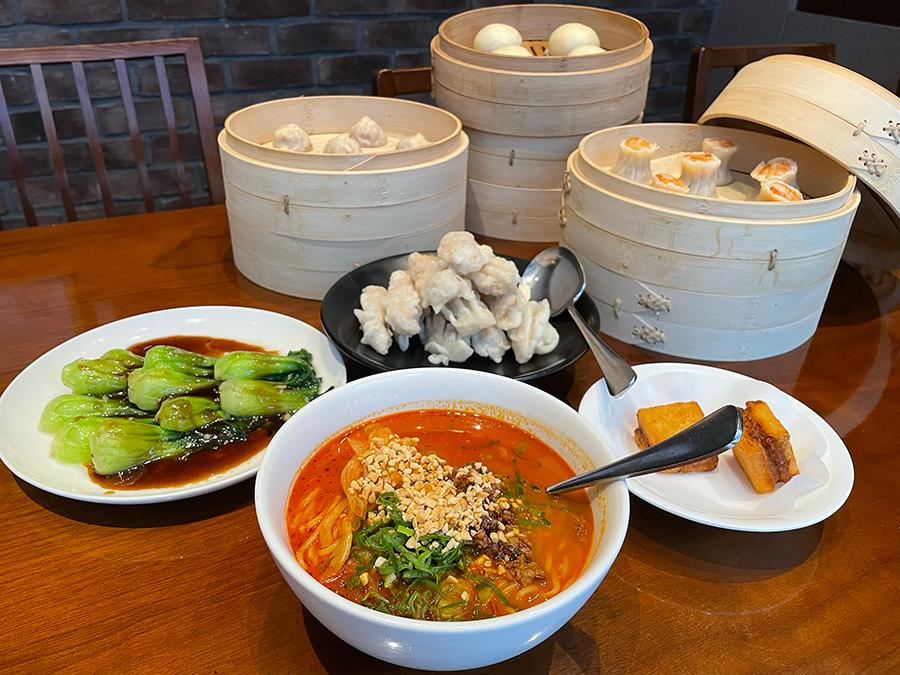 We ordered six different menu items.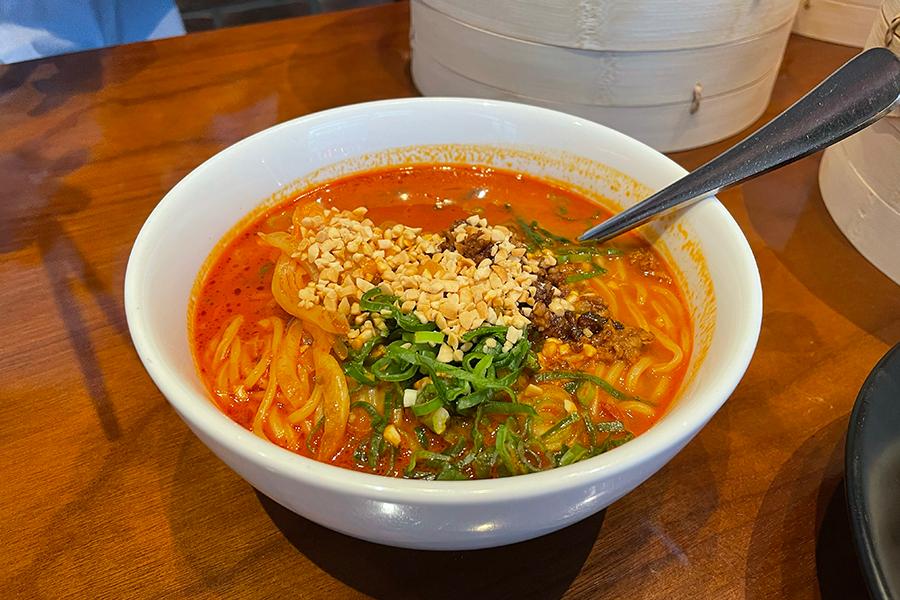 Tan Tan Noodles
14,000 won
This dish was more Korean-style, a little different from traditional Taiwanese flavor, but overall with the same spice and flavor profile you would expect.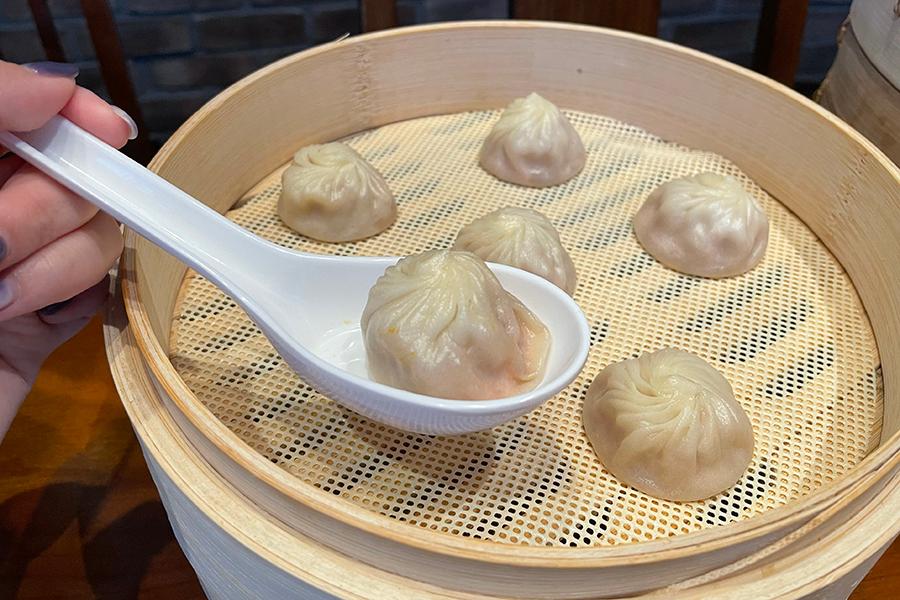 Xiaolongbao
7,000 won
This is the main attraction on the menu at Din Tai Fung.
These juicy soup dumplings had a taste that was very authentically Taiwanese.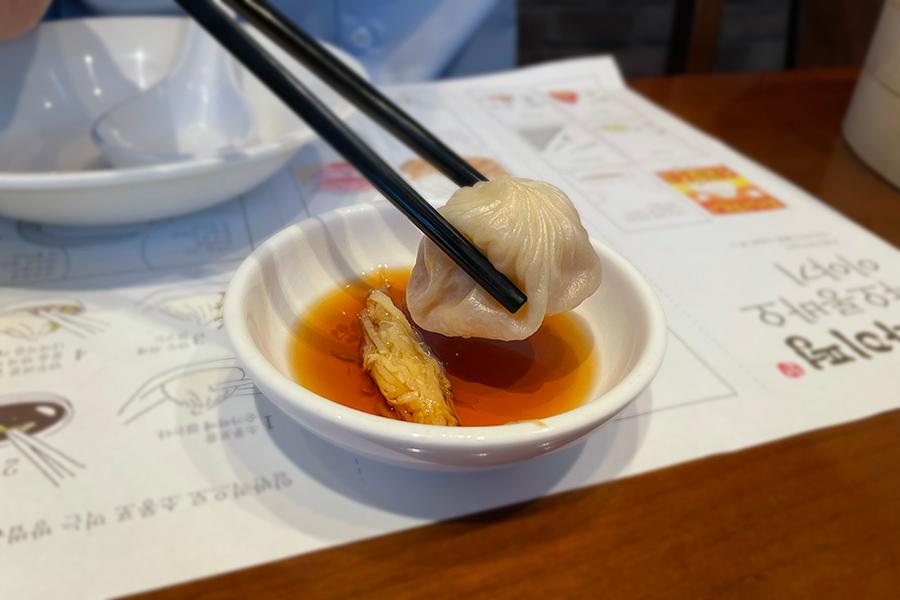 You can also try dipping them in soy sauce with ginger or vinegar.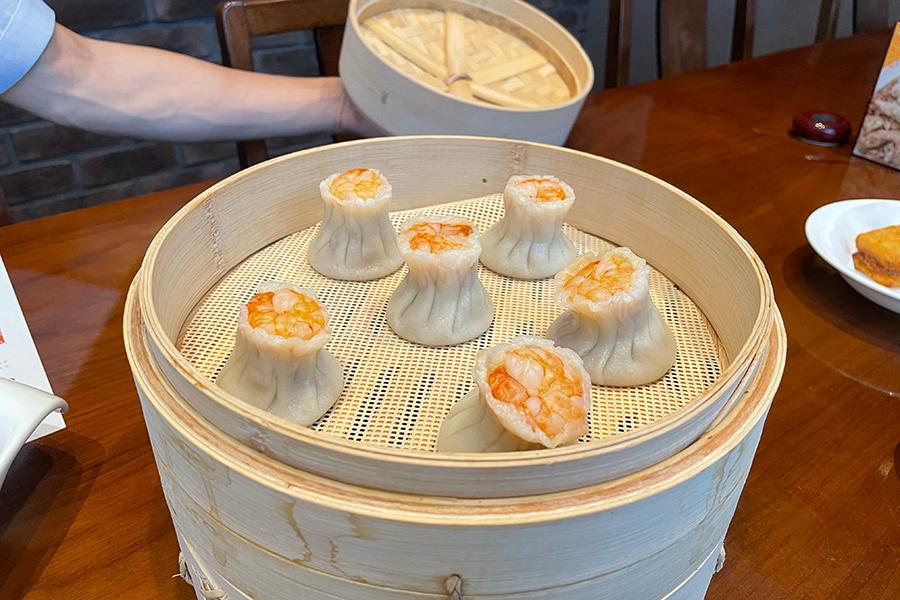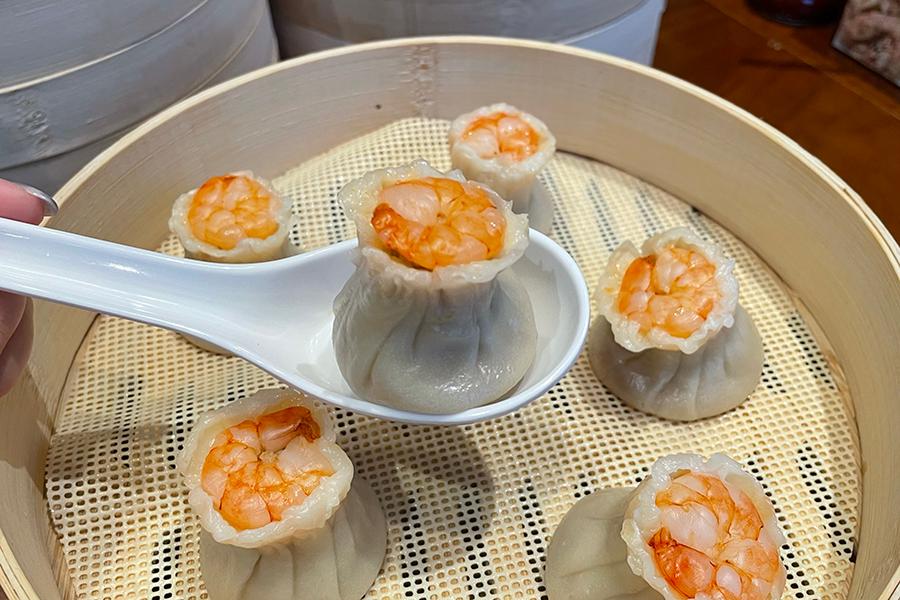 Shrimp Shaomai
10,000 won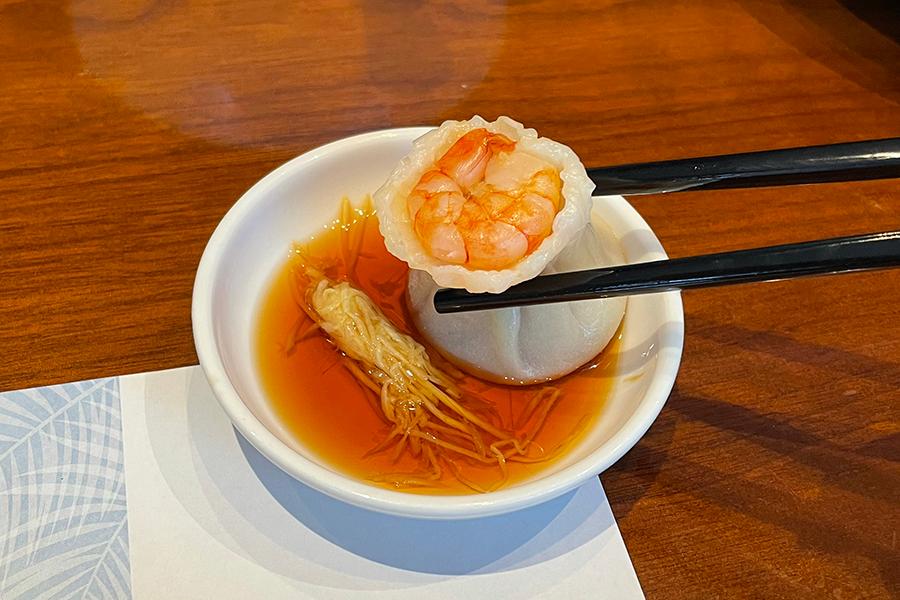 Shrimp Shaomai is also a signature menu item at Din Tai Fung.
The shrimp on top of the dumping is a really nice touch and was well prepared and delicious.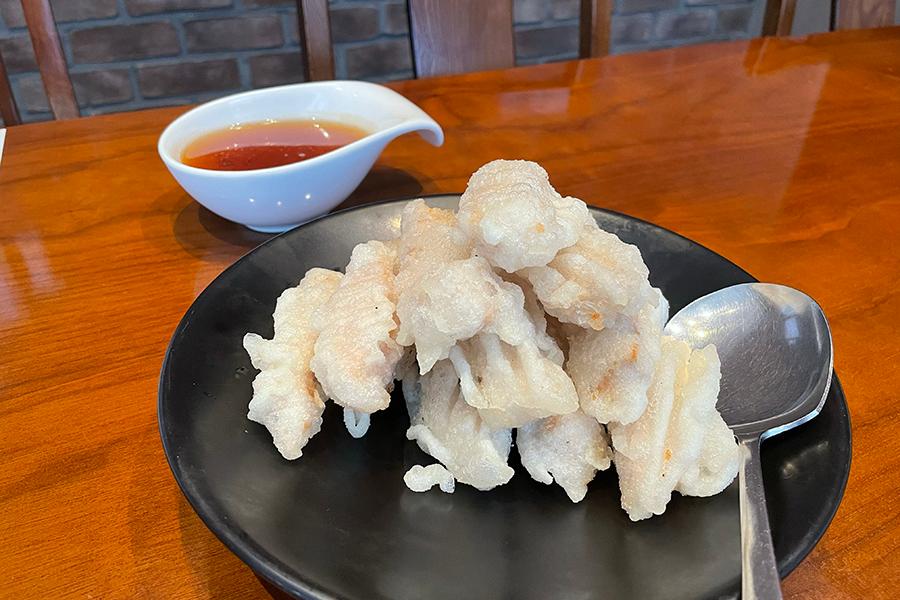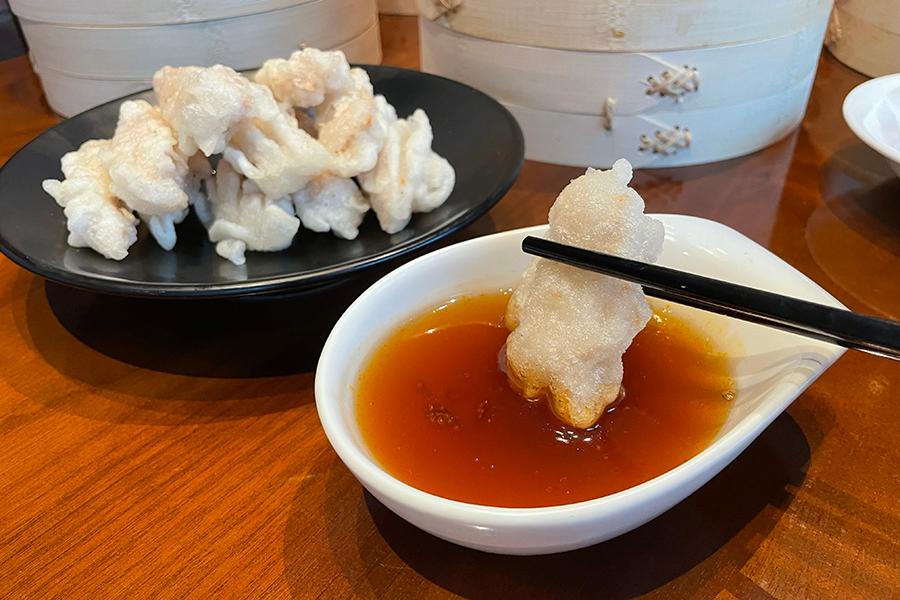 Dongbei-style Sweet & Sour Pork
18,000 won
This dish is also known as Tangsuyuk (탕수육) and is a staple in all Korean Chinese restaurants.
The pork was freshly fried and crispy and went perfectly with the sauce
In Korea there is a heated debate about the correct way to eat this dish.
Some say you should dip the pork in the sauce, while others insist you should pour the sauce over the pork.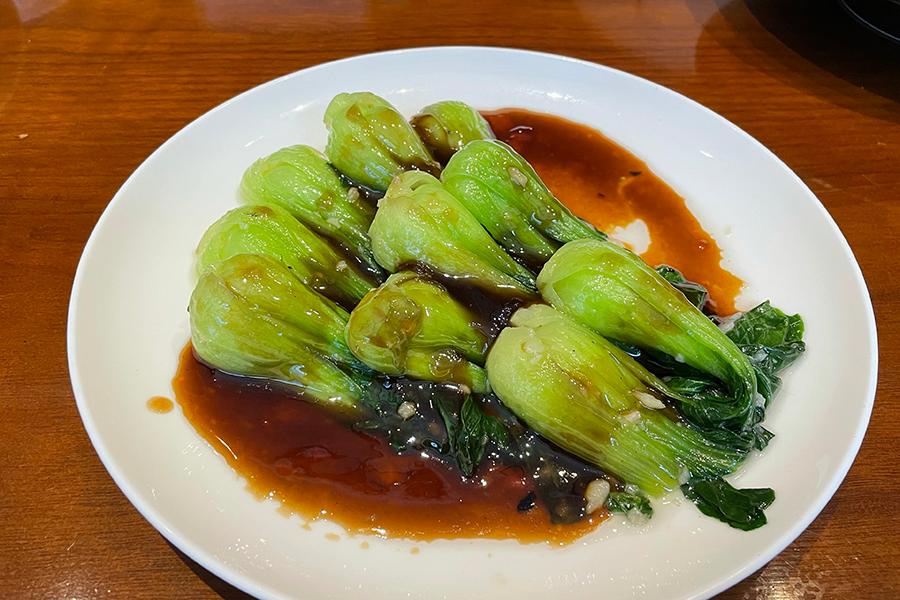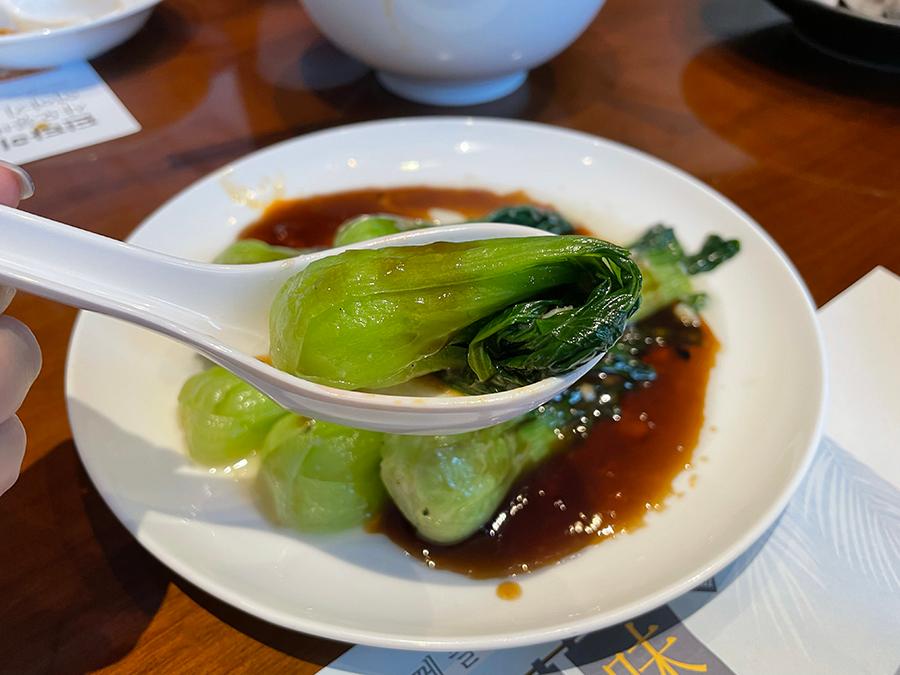 Stir-fried Bok Choy With Oyster Sauce
12,000 won
This is a dish often served at special occasions in Taiwan, such as weddings.
The sauce wasn't too thick and had a pleasant, garlicky flavor.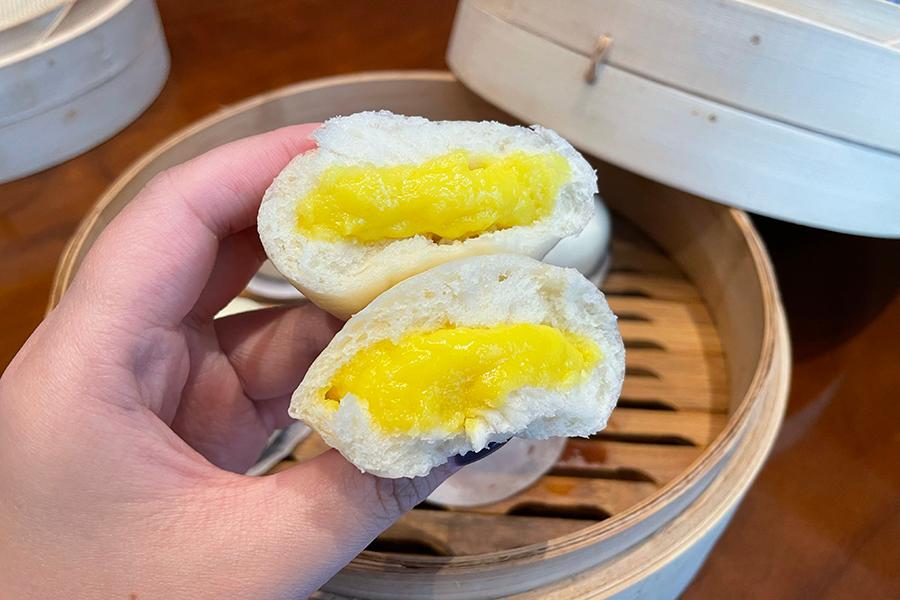 Mini Custard Bao
5,000 won
Dessert is, of course, necessary too!
The custard in these sweet dessert bao was warm and delicious.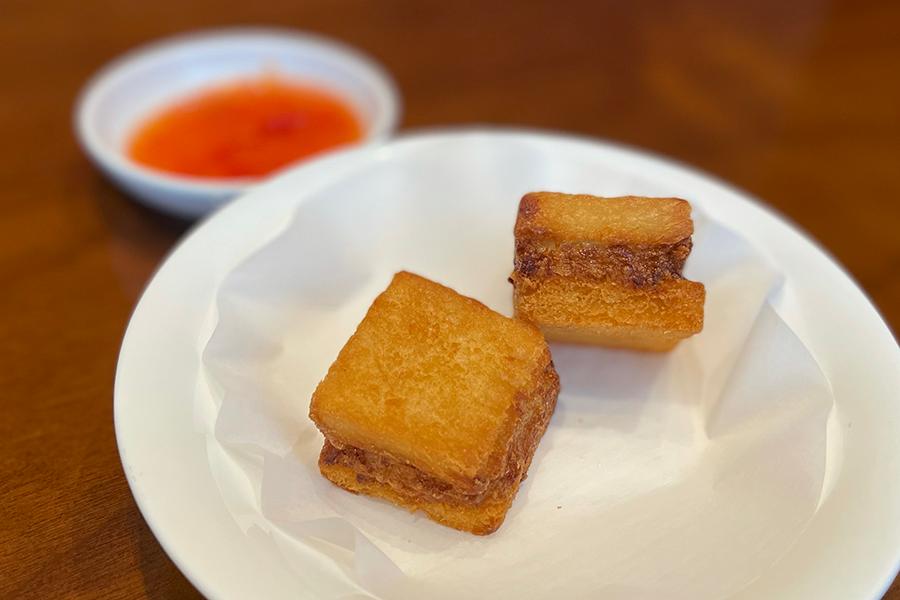 And don't forget the Menbosha (shrimp toast), free with our exclusive coupon at the Myeongdong location!
---
How To Get There

Take exit 6 at Euljiro 1(il)-ga Station (을지로입구역) and turn left immediately.
At the first intersection, turn right then go straight.
---
Today we showed you around the Myeongdong branch of the famous Taiwanese restaurant, Din Tai Fung.
We hope you enjoyed and if you're looking for authentic Taiwanese food in Korea, be sure to check them out!
---