The History Of Hongdae: How This Hub Of Art & Culture Came To Be In Seoul
If you think of trendy places in Seoul, Hongdae might be one place that comes to mind. Learn how this place became the hub of culture and threats of commercialization.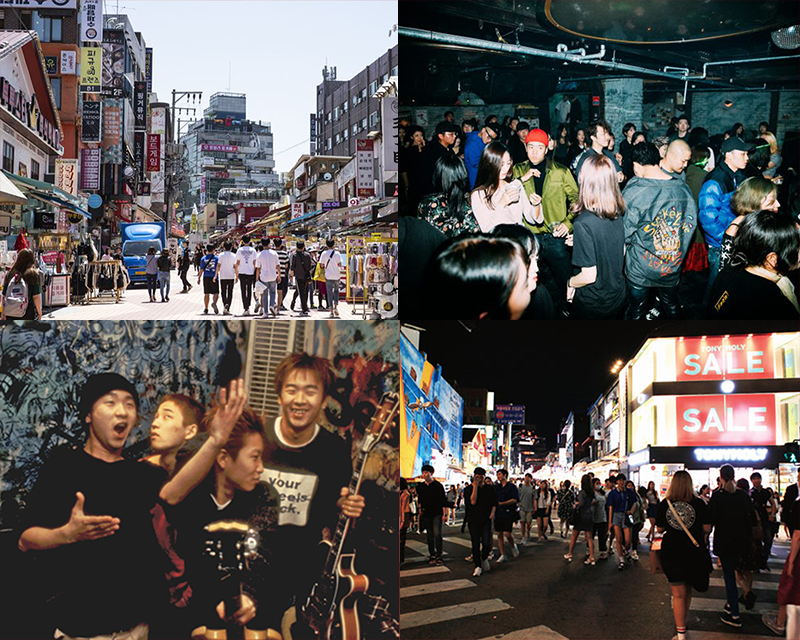 What image comes to mind when you all think of Hongdae?
Lots of good restaurants? Shopper's paradise? Both these images would be correct.
But if you take a closer look, you will find that Hongdae is where lots of diverse cultures coexist.
Not only will you find cute boutiques and trendy cafes, but you can find many fun galleries or music.
Are you curious as to how Hongdae became a place of youth and culture?
Read on to learn more!
---
Art Culture
1970-1980s

There is a rich history of how diverse cultural arts developed in Hongdae.
It began when Hongik University moved to Mapo-gu.
Hongdae is short for Hongik University (홍익대학교).
The "Hong" (홍) is from its name Hongik and "dae" (대) is from the first part of Daehakgyo (대학교), which means university.
Once Hongik University established in Mapo-gu in 1955, it became more common to refer to the surrounding college town as Hongdae.
Until the 1990s, Hongdae was mainly used to refer to the immediate university area.
Now, Yeonnam-dong, Hapjeong, and Sangsu are included when referring to the Hongdae area.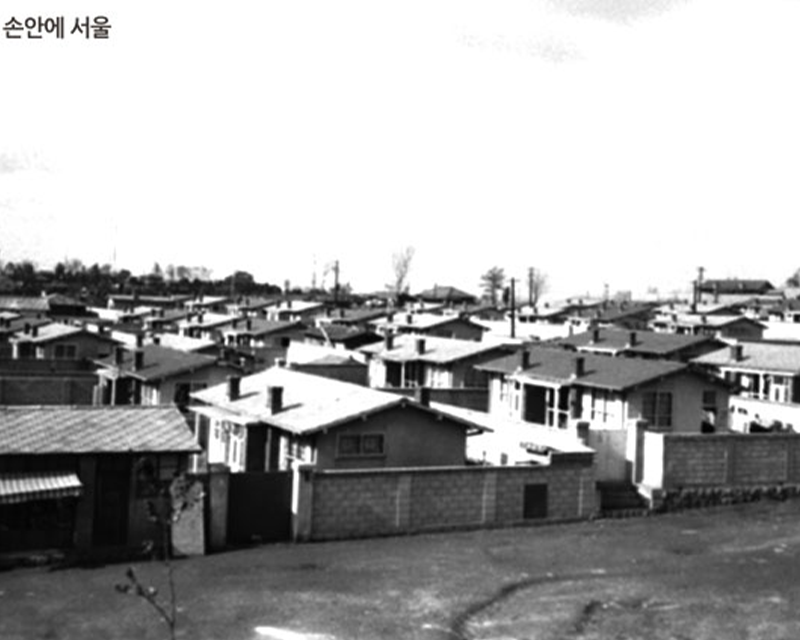 Source: City of Seoul (서울시)
As more students enrolled in Hongik Univerity, naturally the population grew.
The art college at Hongik University also grew.
As a result of the May 6 military coup in 1961, all university departments were forced to close except the art departments.
Naturally allowing the art departments to grow.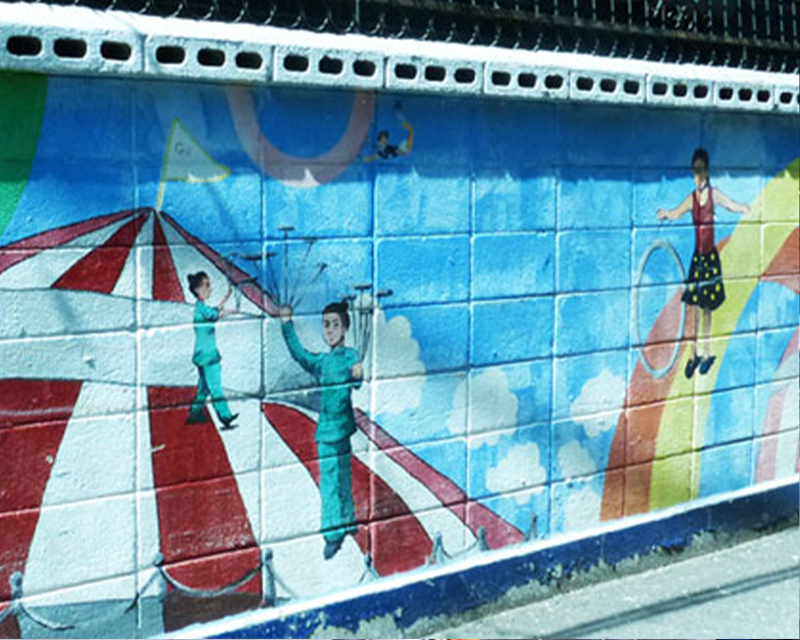 Source: Mapo-gu (마포구)
This is how art culture emerged in this area.
Since many students aspire to come to Hongdae for an art degree, there are tons of art academies in the area.
In fact, there is an area nicknamed Hongdae Art Academy Street.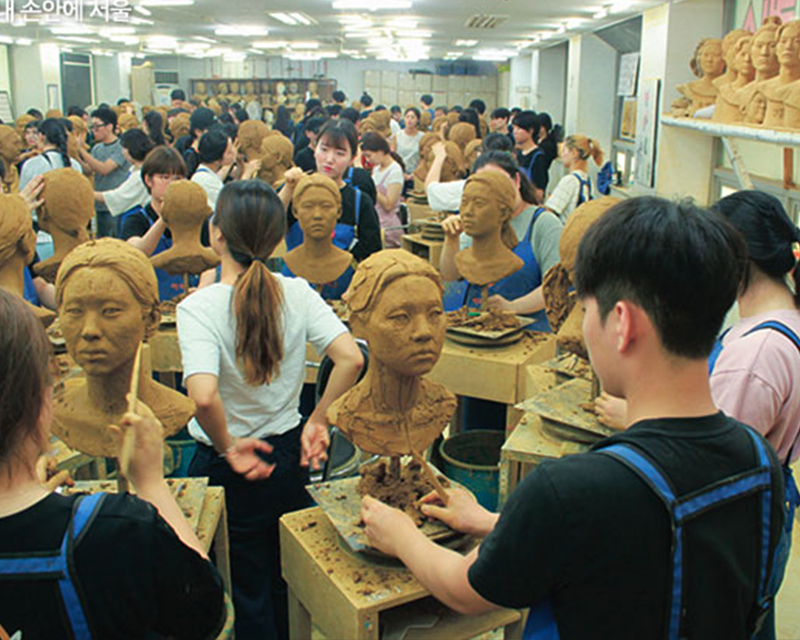 Source: 내 손안에 서울
When it is entrance exam season, people from all over the nation flock to art academies in Hongdae.
We remember a friend prepped for their art school entrance exam by attending an art academy for three hours every day.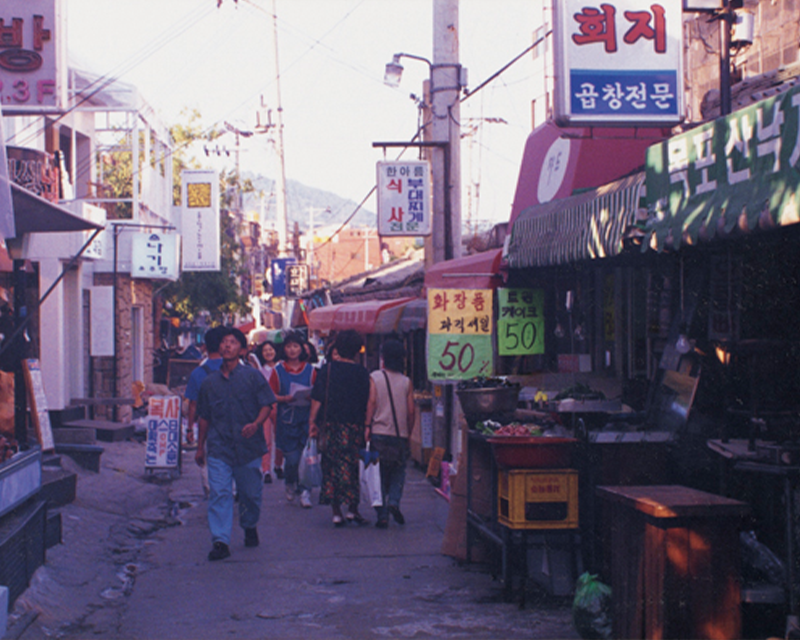 Source: Street-h (스트리트 h)
At the time, art students renovated a garage of a house in Hongdae for a studio.
It was called 108 Workshop (108 작업실) because the deposit was 1,000,000 won and the monthly rent was 80,000 won.
Many art students would gather at 108 Workshop, this helped set the tone of art development in the area.
Source: Visit Seoul
Homi Art Shop (호미화방) is a symbol of art culture in Hongdae since its opening in 1975.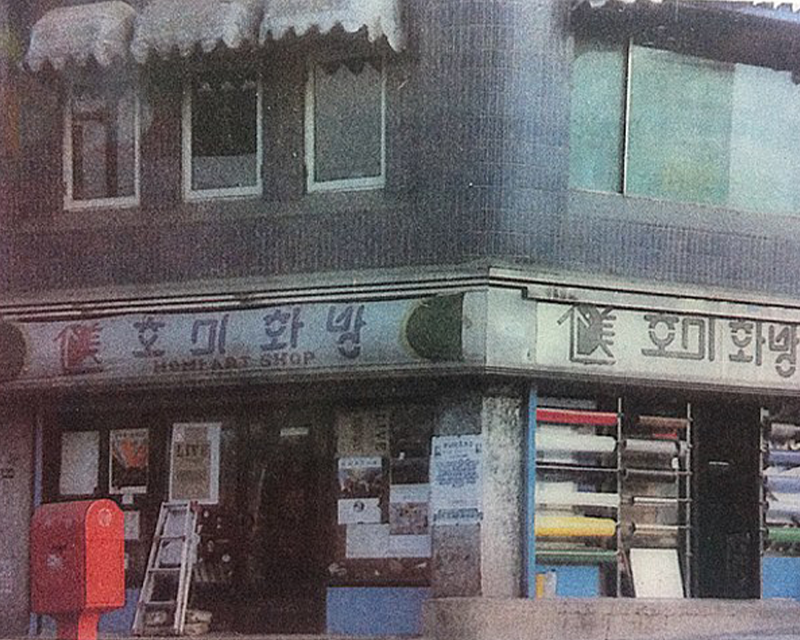 Source: Visit Seoul 2
When it first opened it was a small shop of only 14 pyeong (approx. 500 ft2).
But now it has grown to 300 pyeong (10,675ft2). It also operates online.
They sell all kinds of art supplies such as paints, brushes, and canvases.
We visited here a couple of years ago with our friend who was an art student and we were so surprised at the number of materials.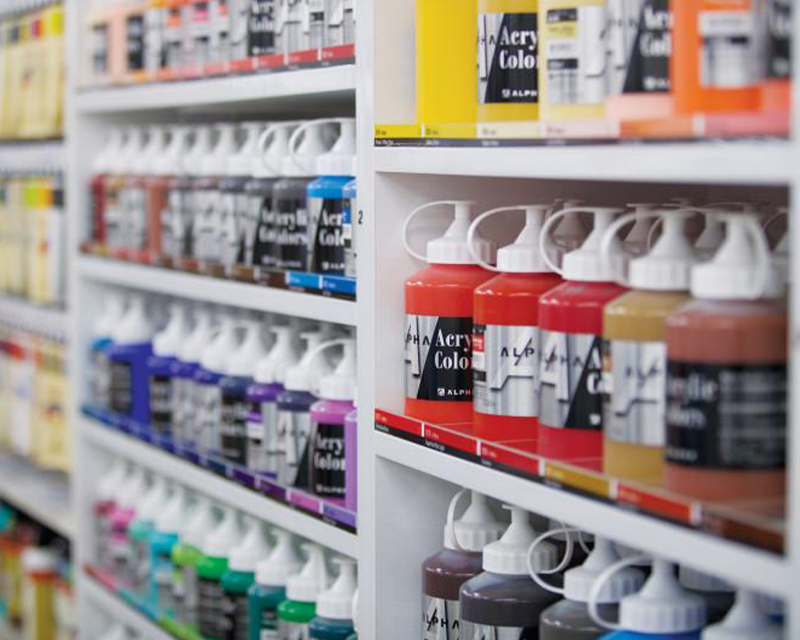 Source: Visit Seoul 3
The reason for supplying diverse items is that the owner wants people to be inspired to create new art by coming here.
If you call the shop owner with inspiration, even if it the middle of the night, they will come and open the shop!
Because of these reasons, Homi Art Shop is the hub of art culture in Hongdae and where many artists come for inspiration.
---
Music Culture
1990s
Source: OhmyNews (오마이뉴스)
Music culture began to rise in the 1990s.
Live clubs starting popping up around Hongdae.
Before live clubs in Hongdae, there were "Rock Cafes."
But, despite the name "Rock Cafes" they hardly ever played rock music.
Instead, they played dance music. This was an earlier version of the dance clubs around today.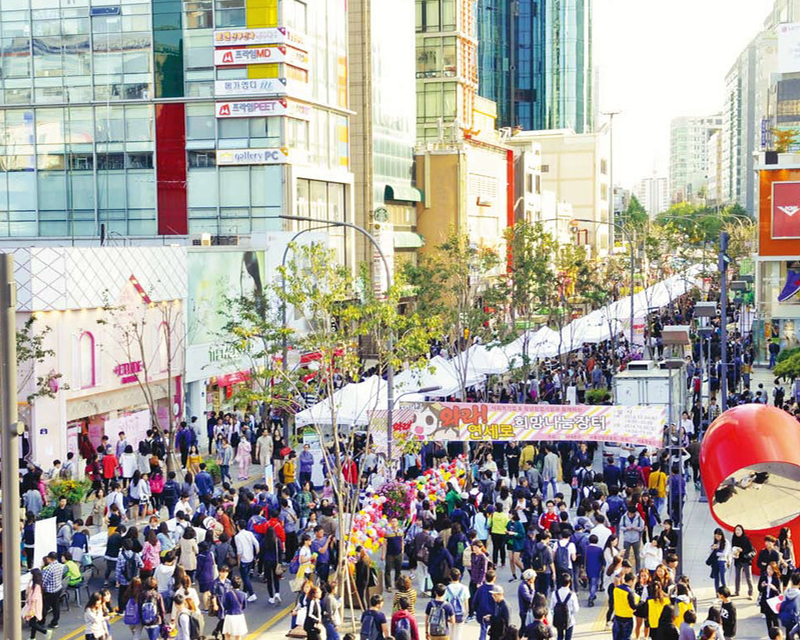 Source: Seoul &
Most of the rock cafes were located in Sinchon (신촌).
Sinchon is home to four universities, Yonsei (연세), Ewha Womans University (이화여자), Myongji (명지), and Sogang (서강).
Many university students would gather and go to these rock clubs.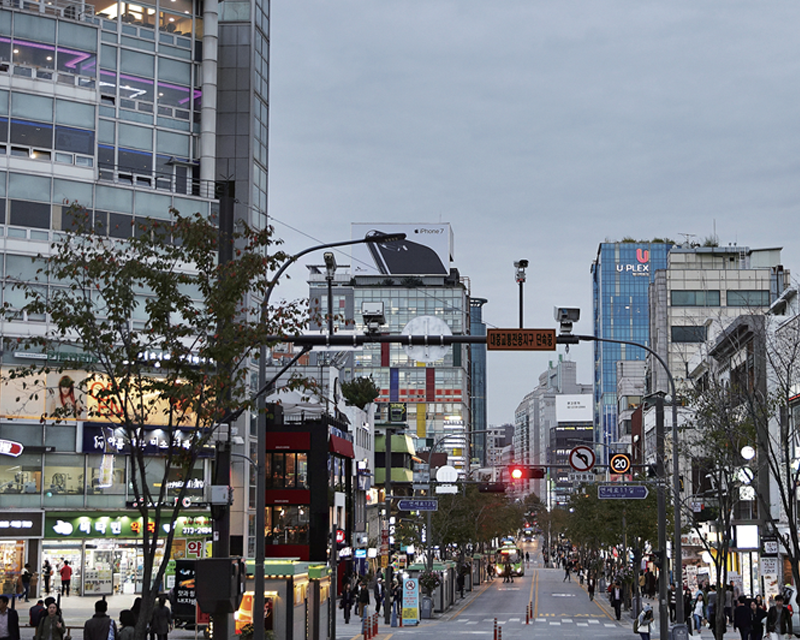 Source: Love Seoul (서울사랑)
In the early 1990s, the city of Seoul placed more regulations on entertainment establishments around university districts.
Since rock cafes operated as an entertainment establishment, they relocated to Hongdae.
The new location was still close to universities and had less strict regulations.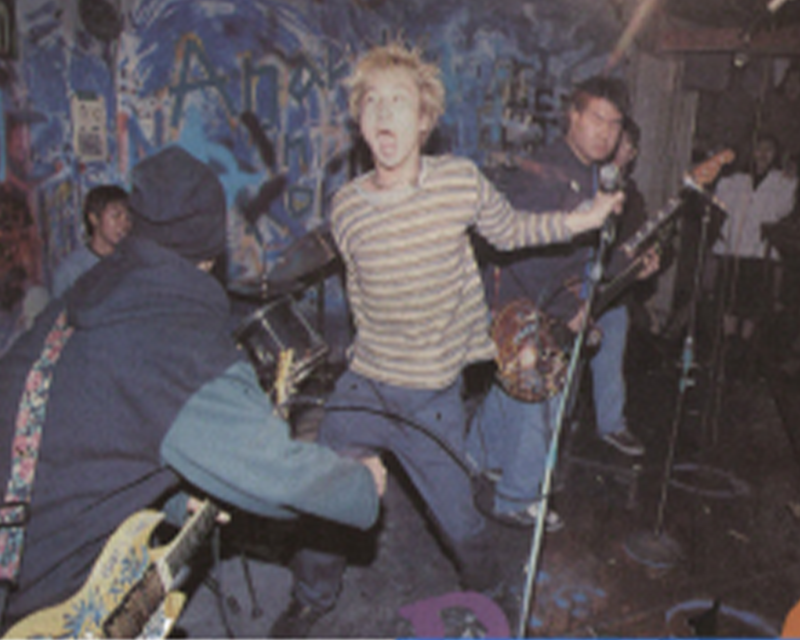 Source: 플랫폼
This is when rock clubs transitioned to live clubs.
Live clubs became the hub of all things cultural! Many indie musicians would play these clubs.
When Rock World opened in 1993, this culture really boomed.
Famous live clubs such as The Drugs, The Jammers, and The Rolling Stones paved the way for music culture to grow.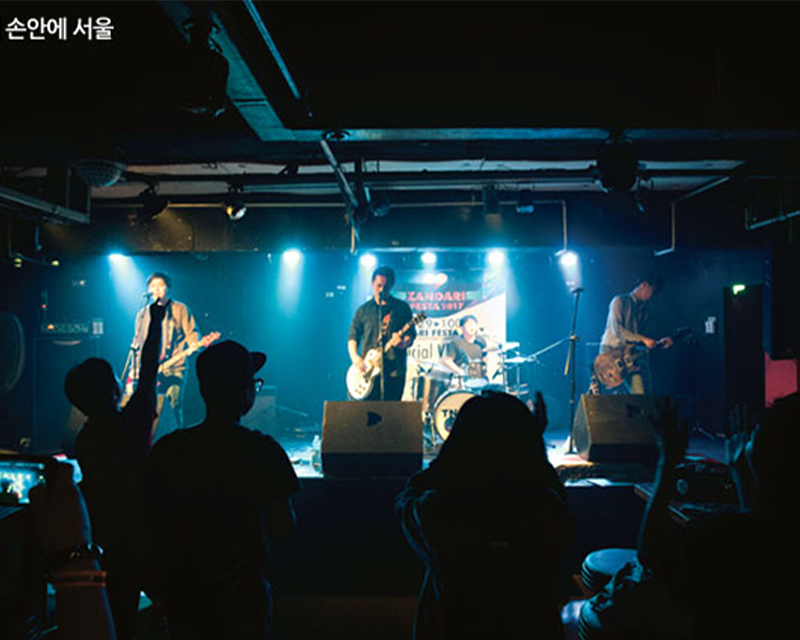 Since indie musicians don't rely on entertainment companies or investors, their rise to fame looks a bit different.
Their music was also more diverse including genres like punk, alternative rock, etc.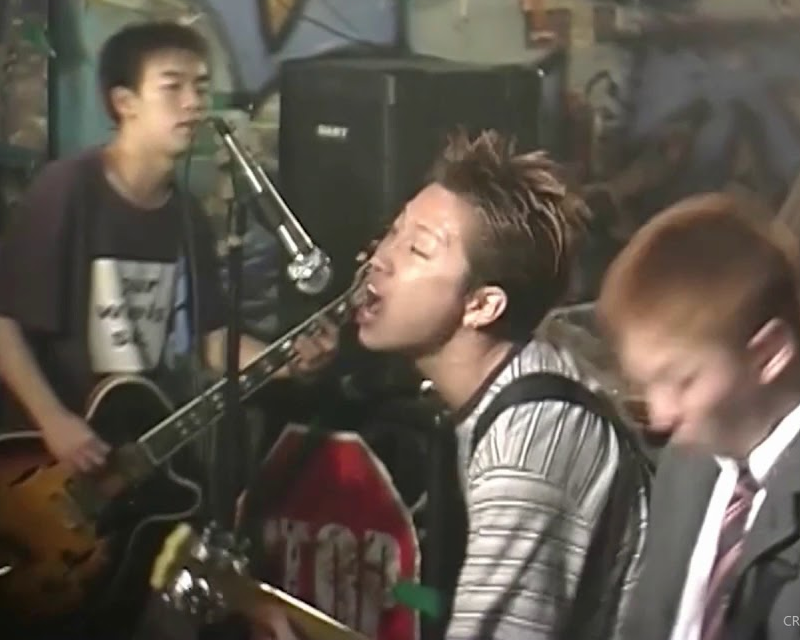 Source: YouTube Channel Crying Nut
Indie bands had to audition to play live clubs in Hongdae.
Once they were deemed fit for a venue and performed regularly, then they were able to expand genres.
The live clubs were small, about 25-30 pyeong (890-1067.5 ft2), so you were able to see these bands for very cheap.
One club at the time had the following rules posted at the entrance.
"Don't sit and watch," "bodyslam until it hurts (a popular action at rock concerts at the time)," and "make the most of your money."
Can you imagine this atmosphere?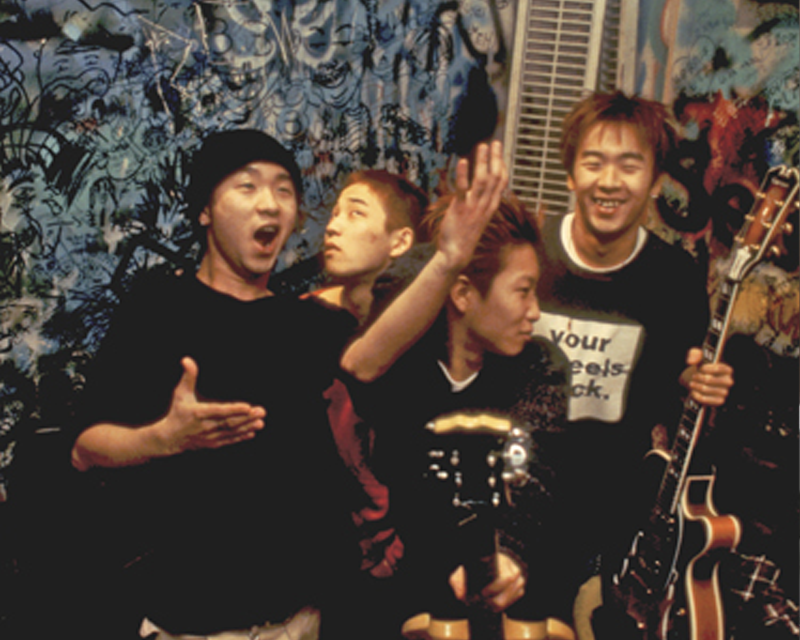 Source: Street-h (스트리트 h)
Another reason Hongdae's music culture flourished is that it was a sanctuary for free-spirits.
Indie artists were able to perform their music freely without the judgment of conservative people.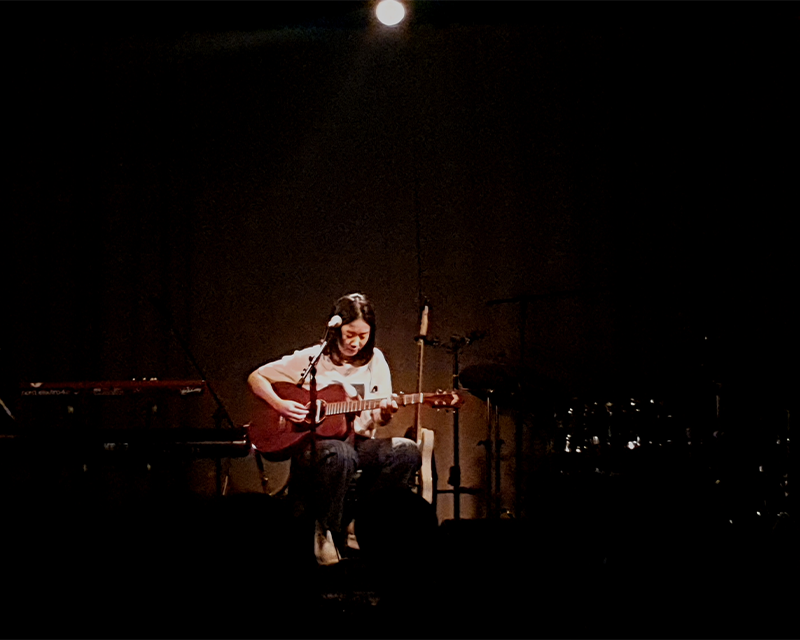 Even today, you can find many indie performances in Hongdae.
Not only are there the most venues in Hongdae, but many musicians actually prefer performing here because of this culture.
We also enjoy indie musicians and attend their shows!
But these live club concerts have a much different vibe than other large-scale K-pop concerts.
---
Dance Club Culture
Late 1990s
Source: 내 손 안에 서울
During the late 1990s, dance club culture took over.
In 1992, powerhouse clubs like Golden Helmet (황금투구), Myeongwolgwan (명월관), etc. catalyzed the dance club era.
Remember when mentioned earlier in the blog that artists would gather and this influenced Hongdae art culture?
Artists would often gather at dance clubs.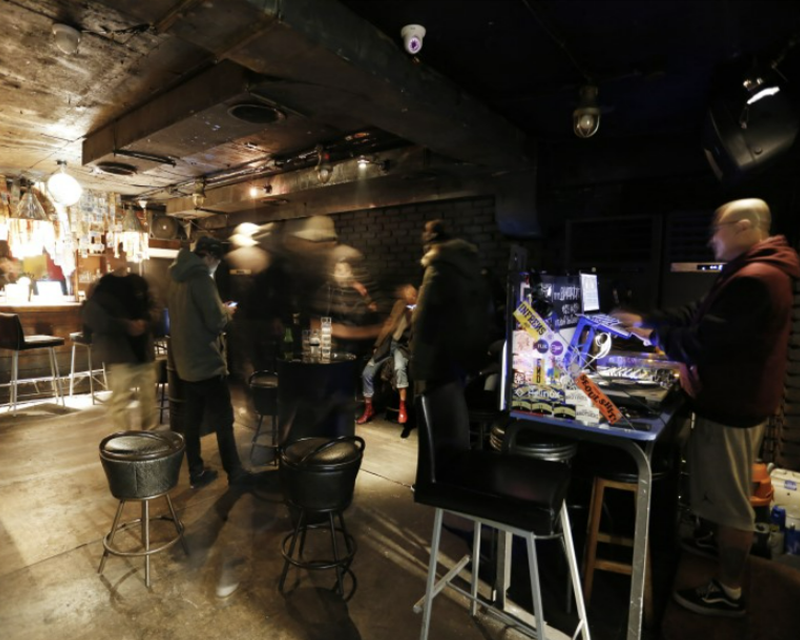 Source: 내 손 안에 서울
Dance clubs were not just for dancing.
Artists of various mediums (art, music, etc) would gather to work.
These places deviated from mainstream Korean pop culture.
Dance clubs often played foreign music that was difficult to come by at the time.
Many young people in search of something new would go to these clubs.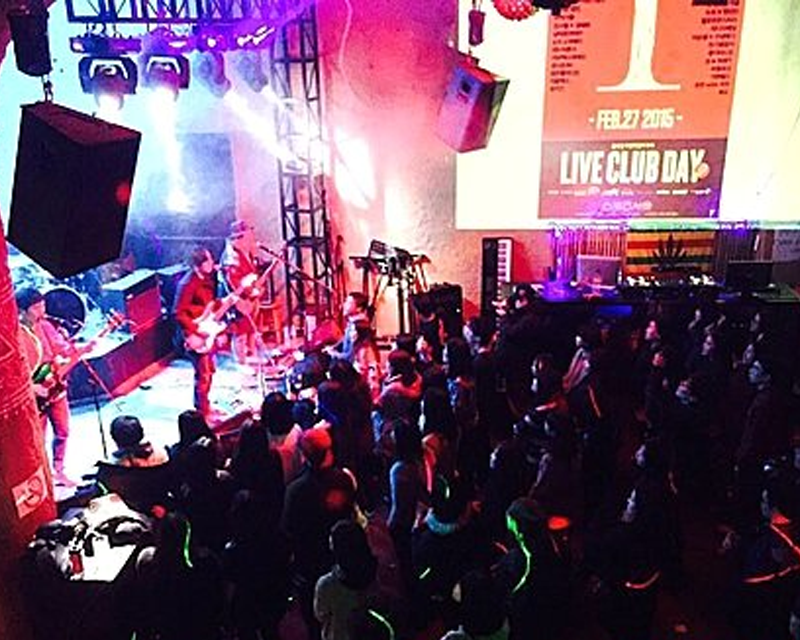 Source: 중앙일보
Hongdae's dance clubs were considered the hippest/trendiest places to go.
So those who wanted to be seen as "popular" would go often.
Thus, the number of people going to dance clubs increased dramatically.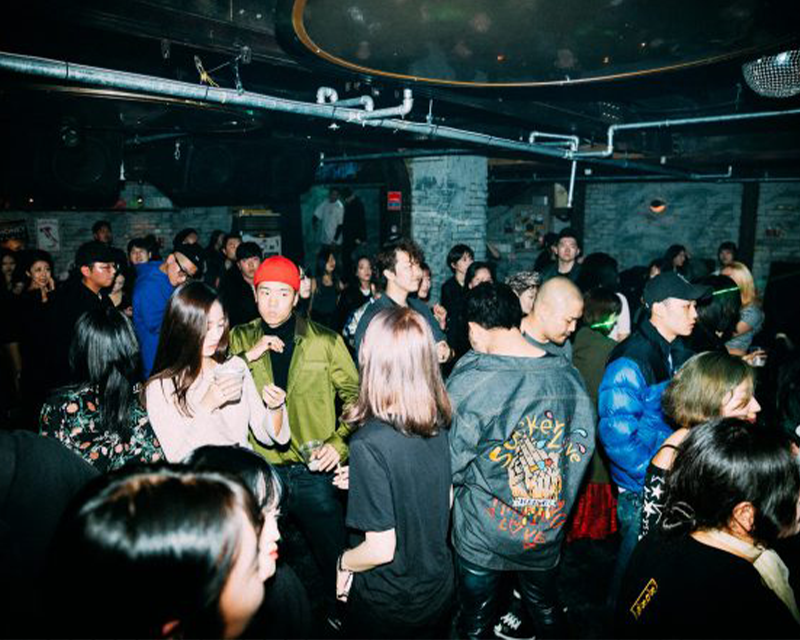 Source : dj asia
During the early 2000s, "Club Day" was established, with the slogan "Clubber's Harmony."
Since March 2001, Club Day has been celebrated on the last Friday of each month for the past 10 years, with the exception of special occasions.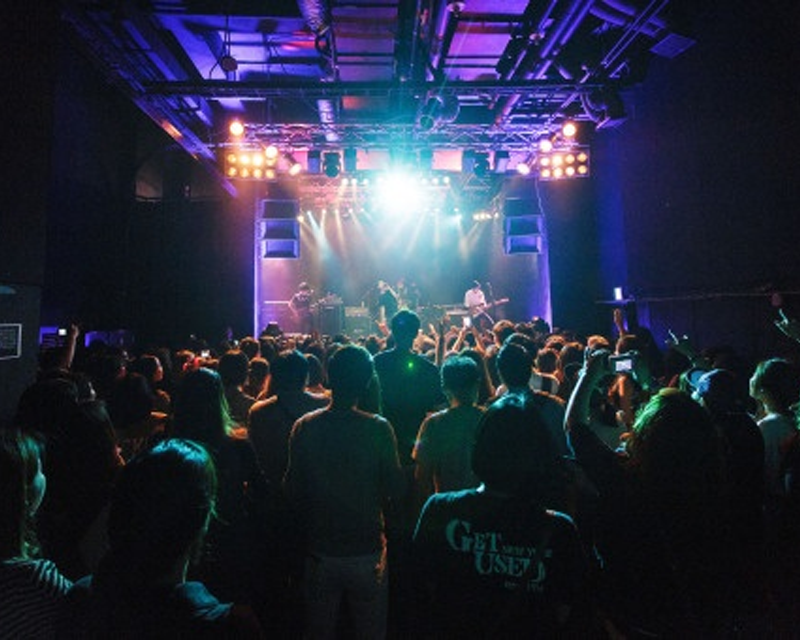 Source: bnt News
For Club Day, there was a special deal where you can buy one ticket at the first club to visit all the participating clubs.
This event became a lot more popular in 2007 when clubs with live bands joined.
It felt like a festival where you can party and check out various live music.
Hongdae has really become like a playground for all things culture.
---
Commercialization
2000s


Source: 내 손 안에 서울
Because of this rich culture, Hongdae is seen as a place of diversity and art.
But at the same time. there is a lot of commercialization.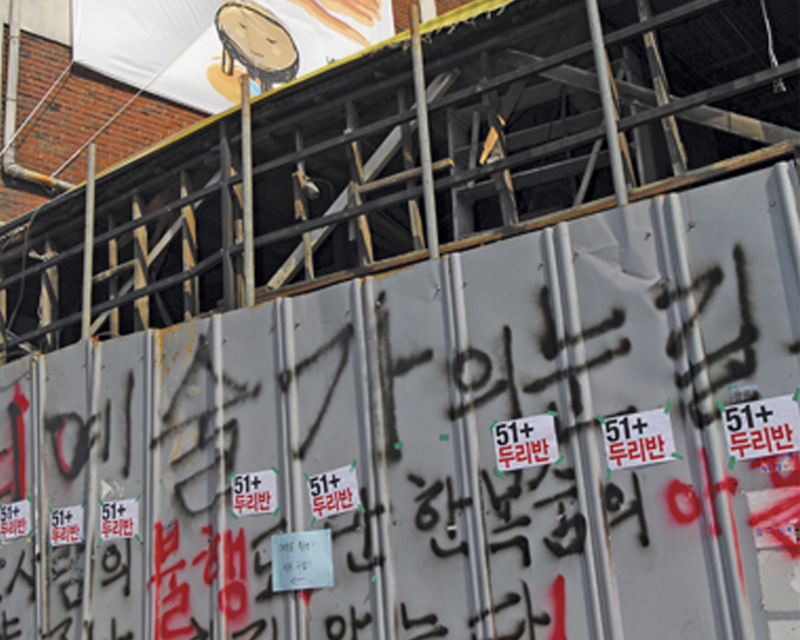 Source: Street-h (스트리트 h)
Of course, there was commercialization during the 90s, but it did not impede on the existing artistic culture.
There was a time where luxury cafes, restaurants, franchises, and cultural spaces grew together and coexisted.
But between 2000 to 2010, there was a spike in commercialization because of the government's "street you wish to walk on" initiative.
The most symbolic event during this time was the "Duliban Strike (두리반 투쟁)."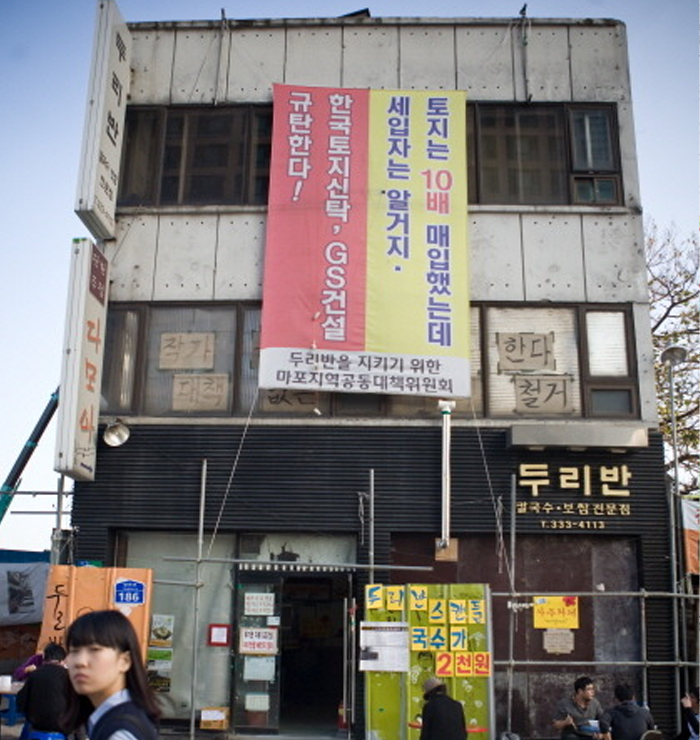 Source: 중앙일보
Duliban is a restaurant that sells kalguksu near Hongik University Station.
But in 2009, Duliban was at risk of being demolished because of the development of the Airport Railroad (AREX).
The development company only offered 3 million won (approx. 2,700 USD) as compensation.
So the owner and their wife protested this development.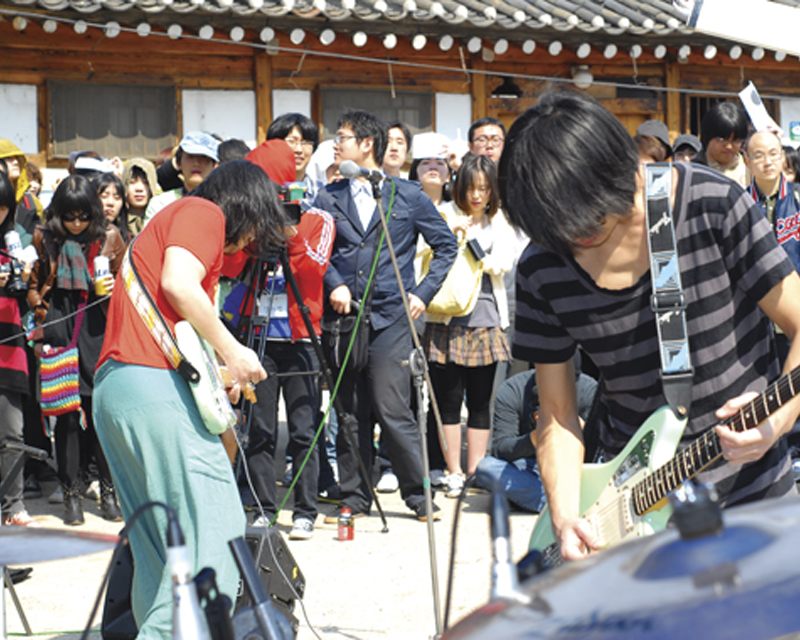 Source: Street-h (스트리트 h)
Not only would this development displace Duliban, but many other cultural spaces.
Many artists did not want to see this culture disappear, so they joined in the protest to protect Hongdae.
These people protested with music.
Every week musicians would gather in front of Duliban and perform live.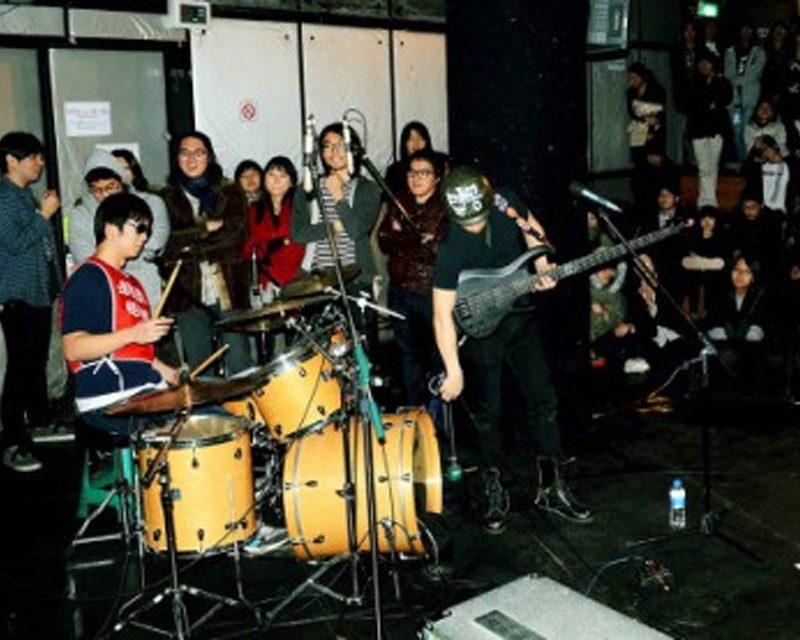 Source: Party 51 (파티 51)
On May 1st, 2010, the 120th anniversary of International Workers' Day, there was an event called New Town Culture Party 51+ (뉴타운컬쳐파티 51+).
There were 60 bands that performed and 2,500 spectators that this event.
Ultimately after 531 days of protest, the owners of Duliban received reasonable compensation.
They also received an agreement that they could continue operating in a similar location.
To this day, this restaurant remains in business.
The Duliban Strike was an event that really highlighted the issue of the commercialization of Hongdae.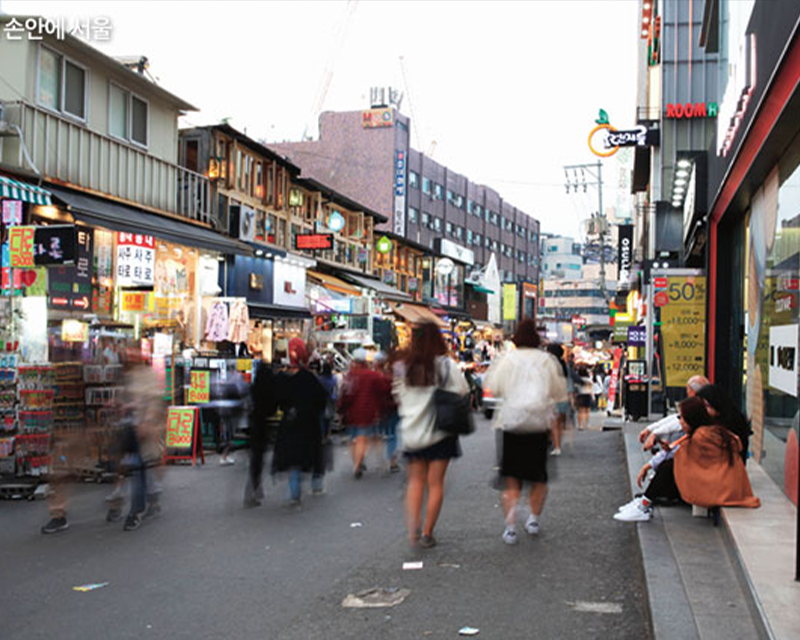 Source: 내 손안에 서울
Since then, the gentrification process has only accelerated.
The rents have spiked significantly with the influx of pop culture establishing its own roots.
Shopping Center Information Research Center (상가정보연구소) found that the rent prices in Hongdae 22.58% from 2018 to 2019.
Therefore many live clubs such as Myeongwolgwan and other small businesses have closed or moved to neighboring areas.
---
Present Day Hongdae

All of these aforementioned events have cumulated to create today's Hongdae.
Despite the struggles with commercialization, you can still enjoy diverse cultures.
Now, the area referred to as Hongdae has expanded to include Yeonnam-dong, Hapjeong, and Sangsu.
Each area has its own distinct appeal.
Now we want to introduce these areas one by one.
---
Main Street Hongdae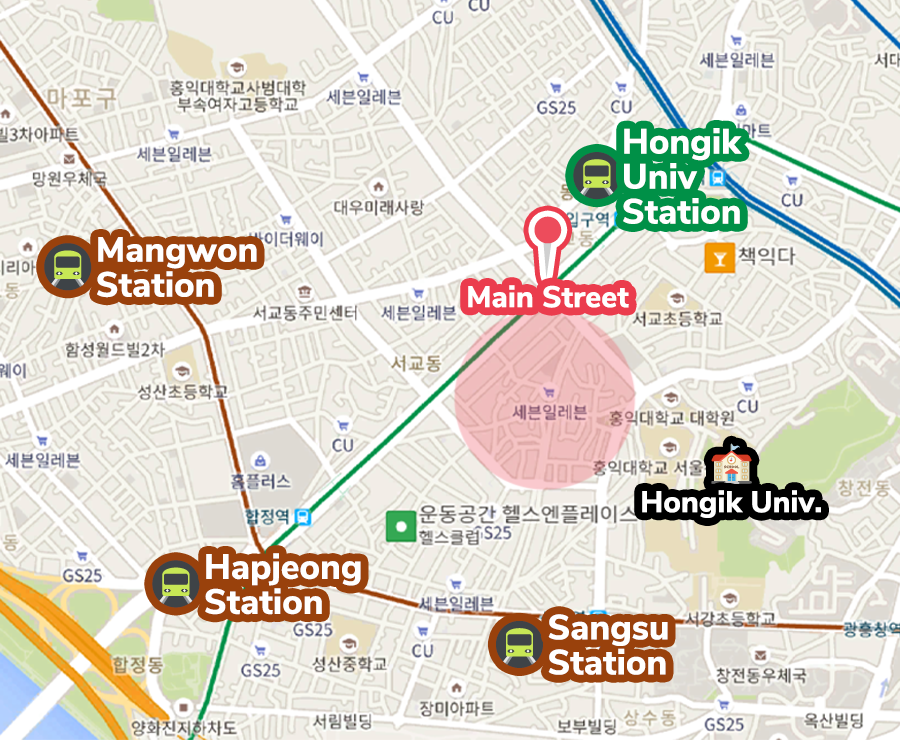 The area highlighted in red in the map above is considered main street Hongdae.
It is also the area that has been most impacted by commercialization.
Hongik University Station Exit 9 (홍대입구역 9번 출구)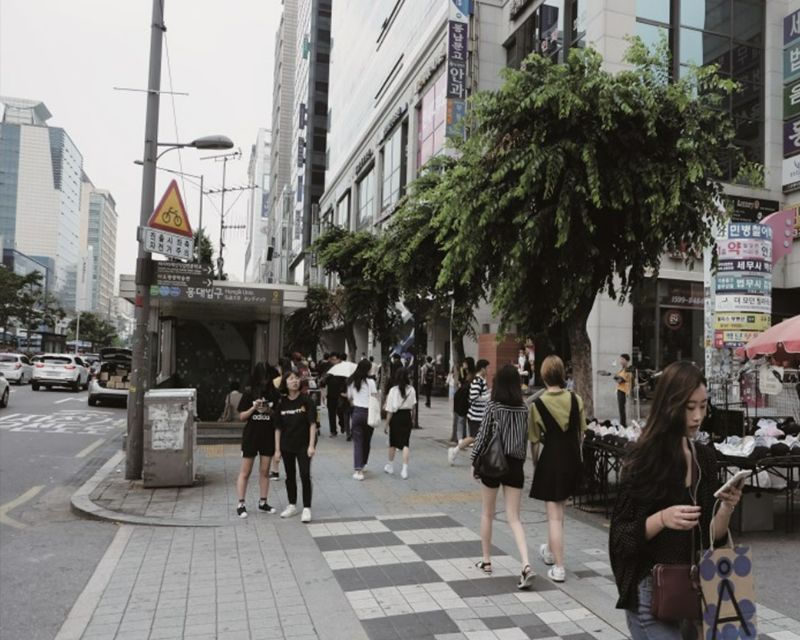 Source: City of Seoul (서울시)
Hongik University Station Exit 9 is closest to Hongdae's main street, so it is a common meet-up spot!
But it is also nicknamed "People's Hell" because there are TONS of people.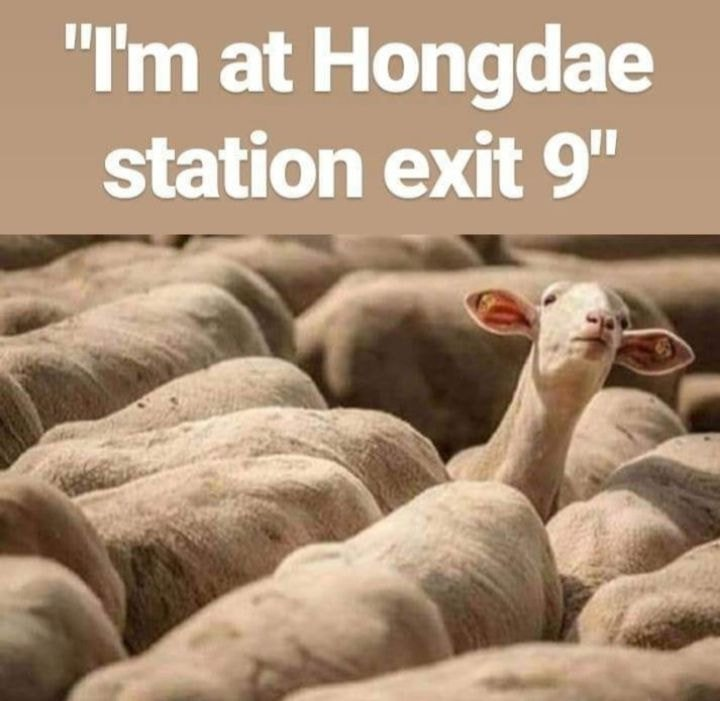 A popular meme on the Internet
Especially on weekends or public holidays, the number of people around seems infinite.
It is even more hellish if you are there around the time of the last subway.
Tons of drunk people will rush to Exit 9 from various bars to get home.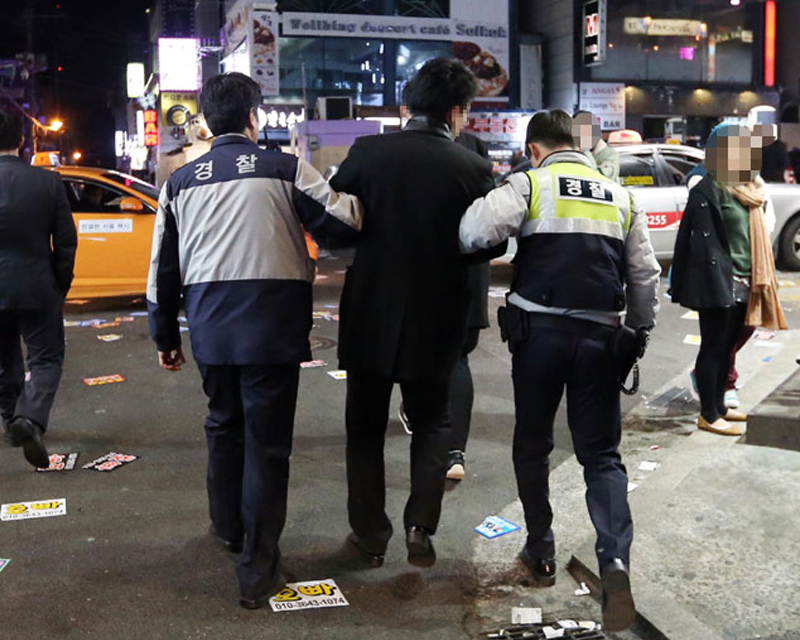 Source: Monthly Chosun (월간조선)
Despite all this, people will still go to Hongdae to experience all the fun.
Shopping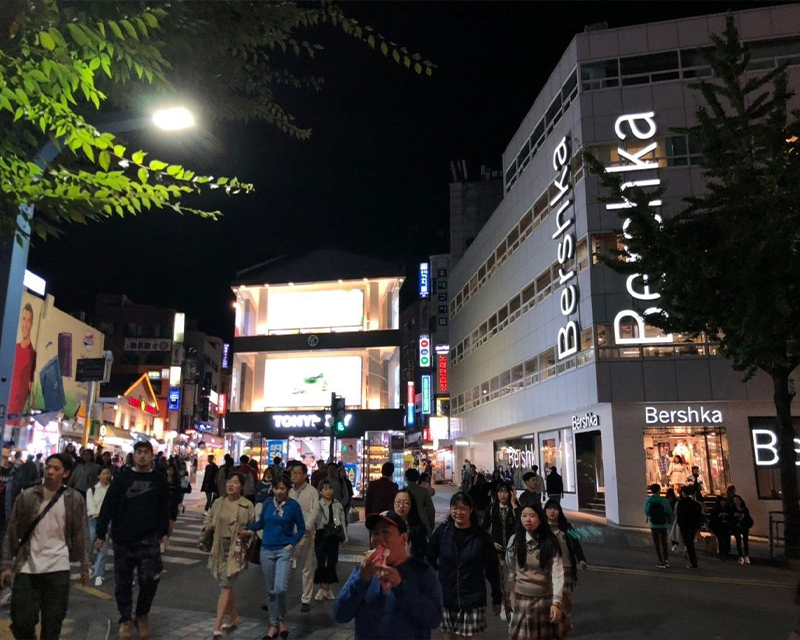 An activity common in the main street Hongdae is shopping.
There are tons of name brands such as FILA, ADIDAS, and H&M.
You can also find beauty shops like Innisfree, Nature Republic, etc.!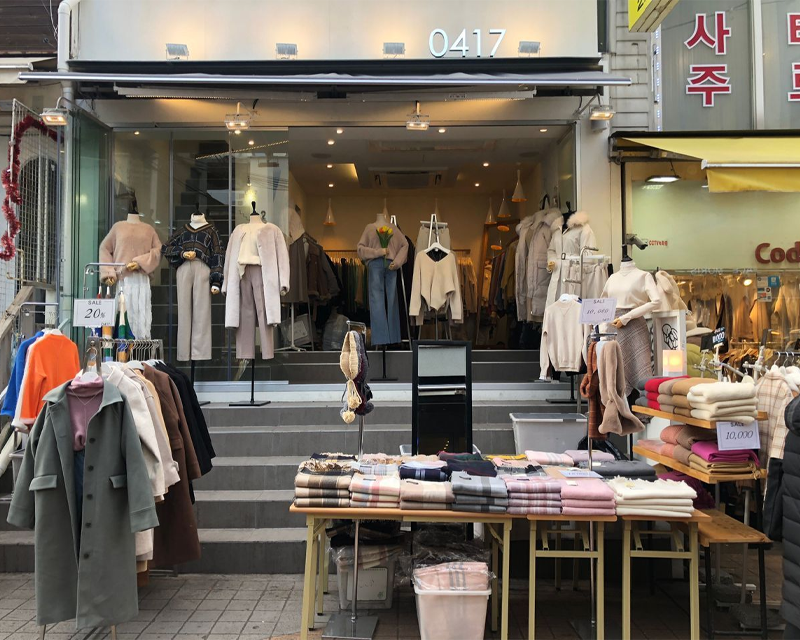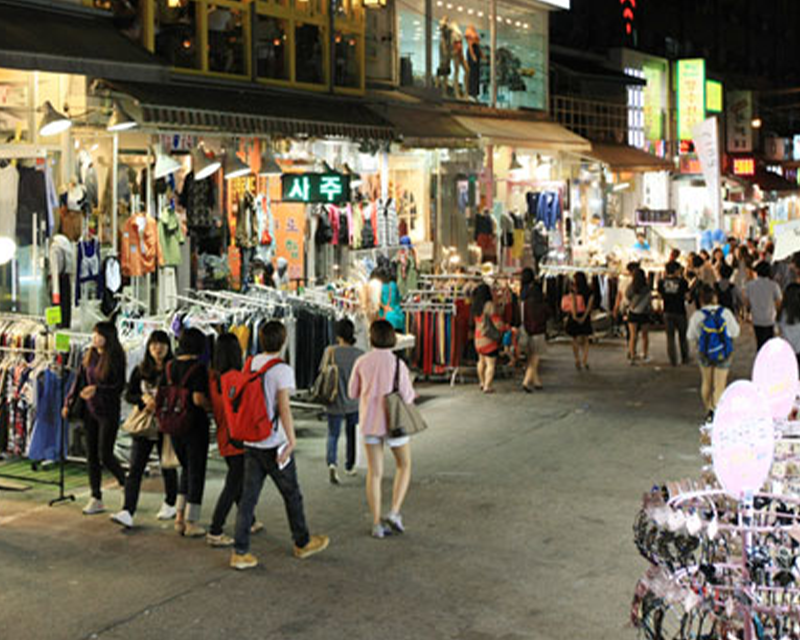 Source: Mapo-gu (마포구)
There are also plenty of small vendors that sell cute clothes and accessories.
But beware some of these small shops can be very cheap but the quality may not be great.
Learn more about shopping in Hongdae by clicking here.
Bad Restaurants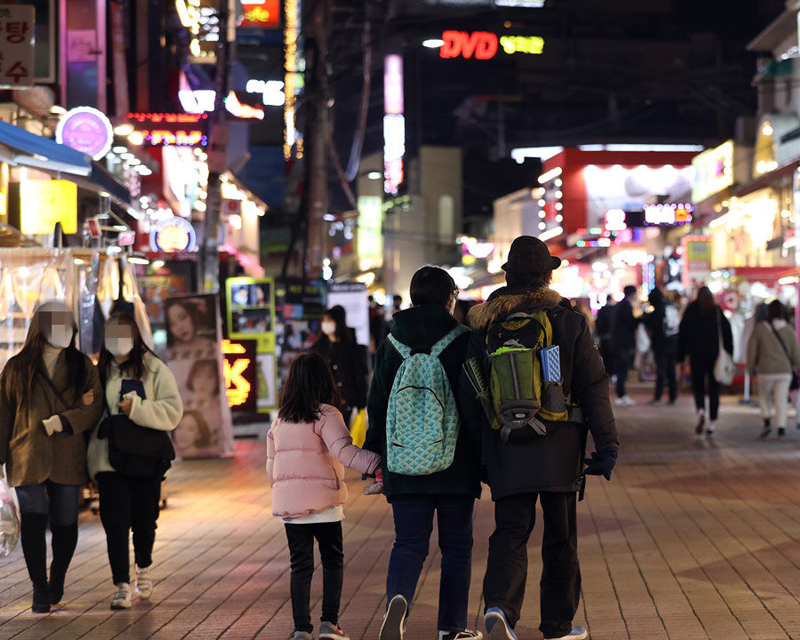 Source: SBS NEWS
There are tons of restaurants and bars in the main street of Hongdae, there may be a couple of gems, but overall the reviews aren't great.
Because it is highly commercialized, there are lots of franchise restaurants, so there isn't anything special.
However, this is still a popular area for people in their early 20s.
If you're looking to try good food in Seoul, we recommend restaurants outside of Hongdae.
---
Outskirts Of Hongdae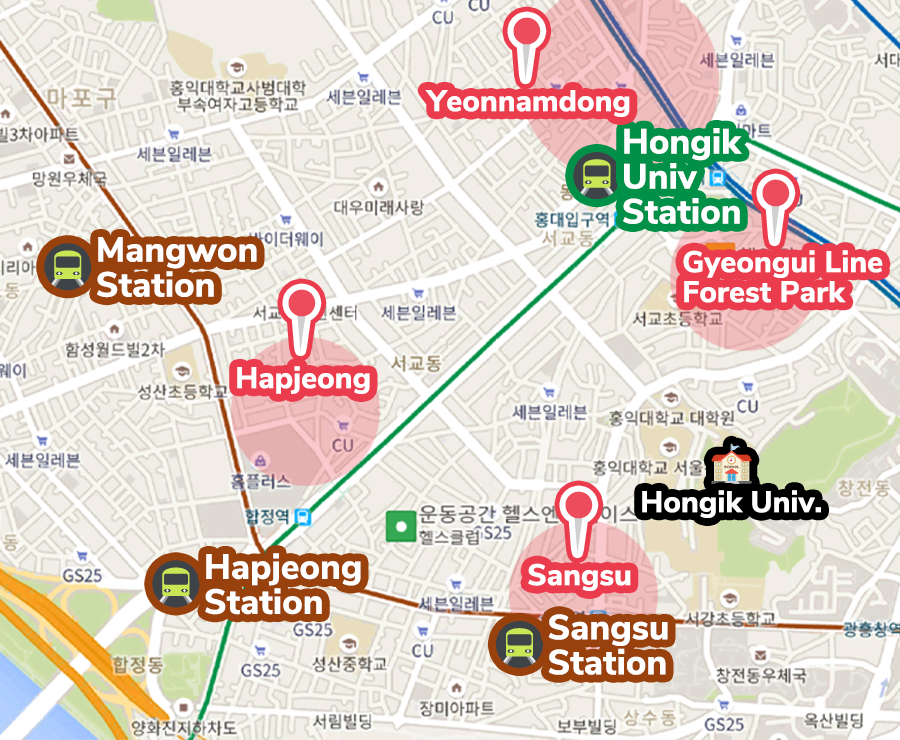 These places are a bit detached from the main Hongdae area.
Many small businesses relocated to the outskirts of Hongdae where rents are much cheaper.
Each region is unique so let's take a look!
Yeonnam-dong (연남동)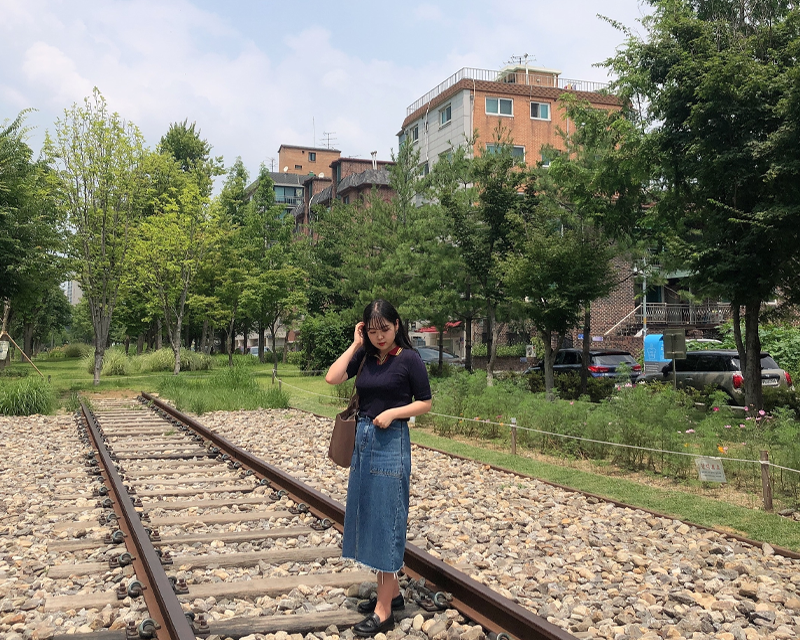 Near Hongik University Station Exit 3, you will find a place referred to as Yeontral Park (연트럴파크) by locals.
This nickname is a combination of Yeonnam-dong (연남동) and New York's Central Park (센트럴파크).
The formal area name is Gyeongui Line Forest Park (경의선 숲길).
Here you will find many unique cafes, restaurants, and stores.
In the past 3-4 years this area has grown!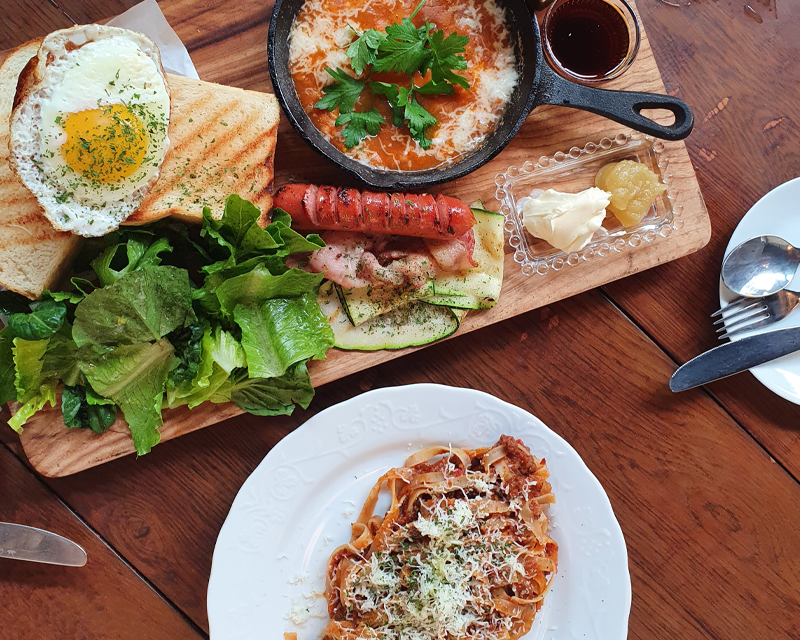 Unlike the main street of Hongdae, there are more small businesses rather than franchise shops.
Also, there are plenty of trendy restaurants that are unique to Yeonnam-dong.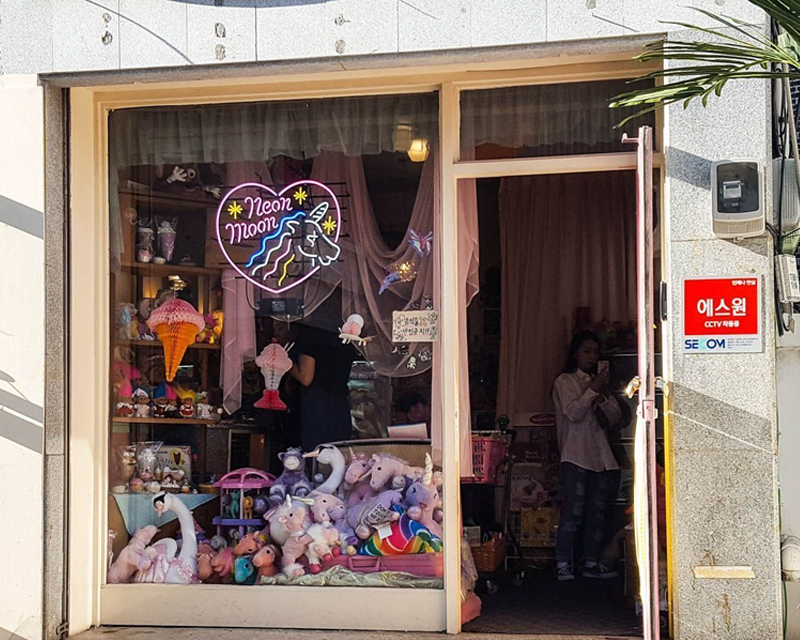 If you are interested in learning more about this area and what to do, click here!
Gyeongui Line Forest Park (경의선 숲길)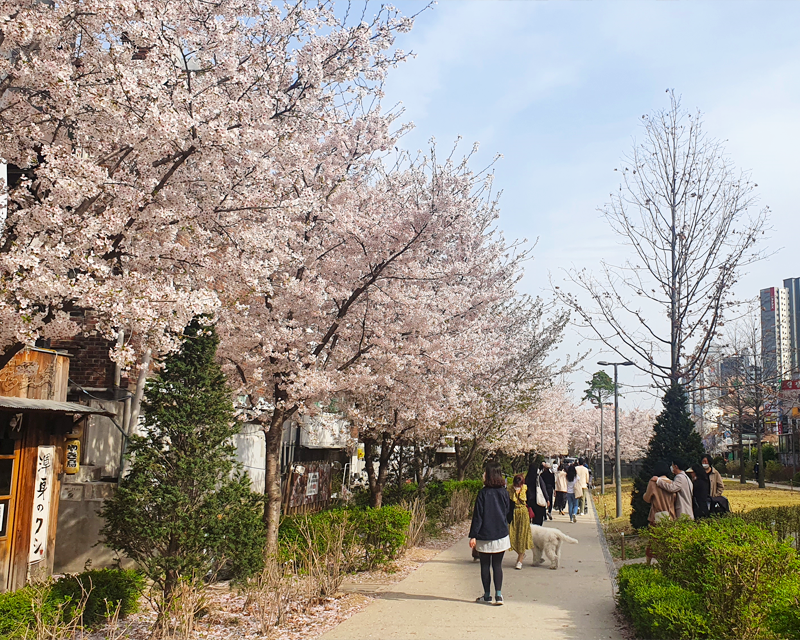 Along Exits 5 and 6 of Hongik University Station is an extension of the Gyeongui Line Forest Park.
Here there is Gyeongui Line Book Street.
Like the name implies you can find anything related to books or stationery here.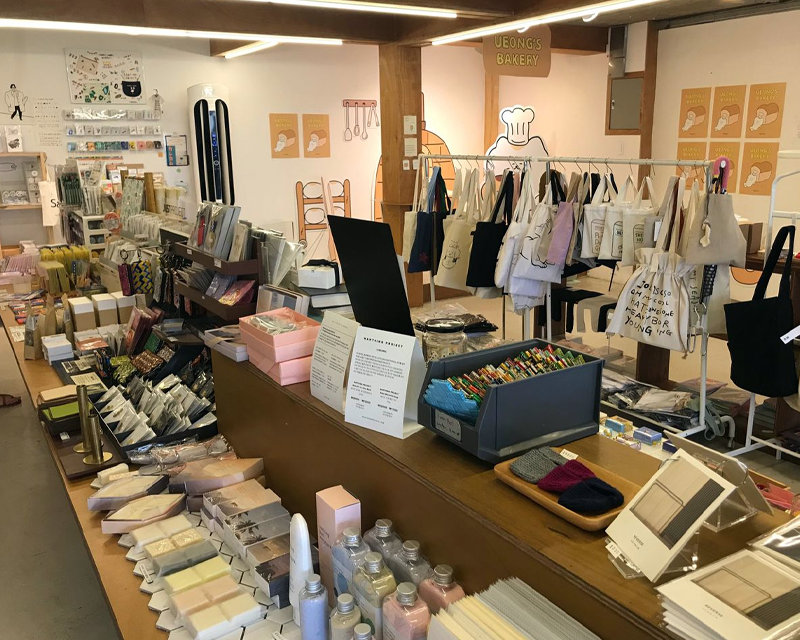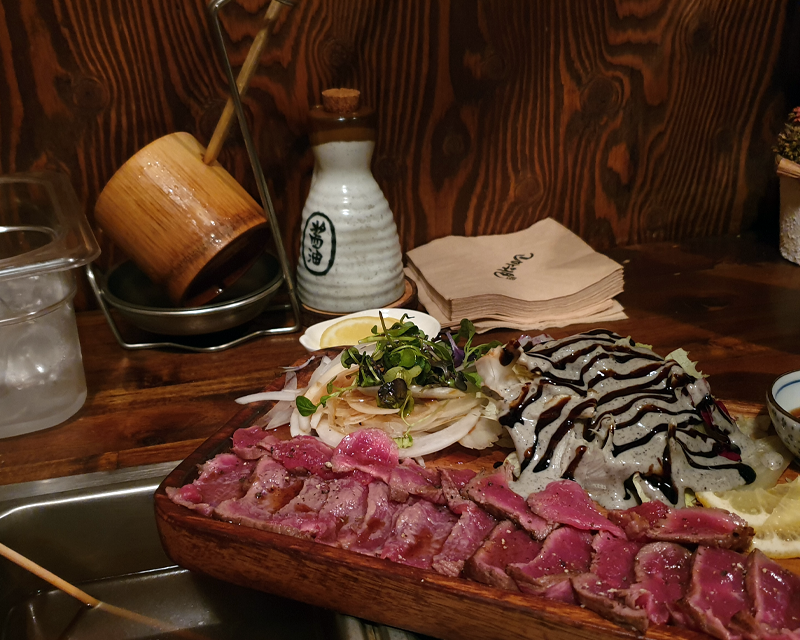 It is so easy to lose track of time while exploring this area and all the small shops.
There are also plenty of trendy bars and restaurants which is why many couples will come here for date night.
Hapjeong & Sangsu (합정 & 상수)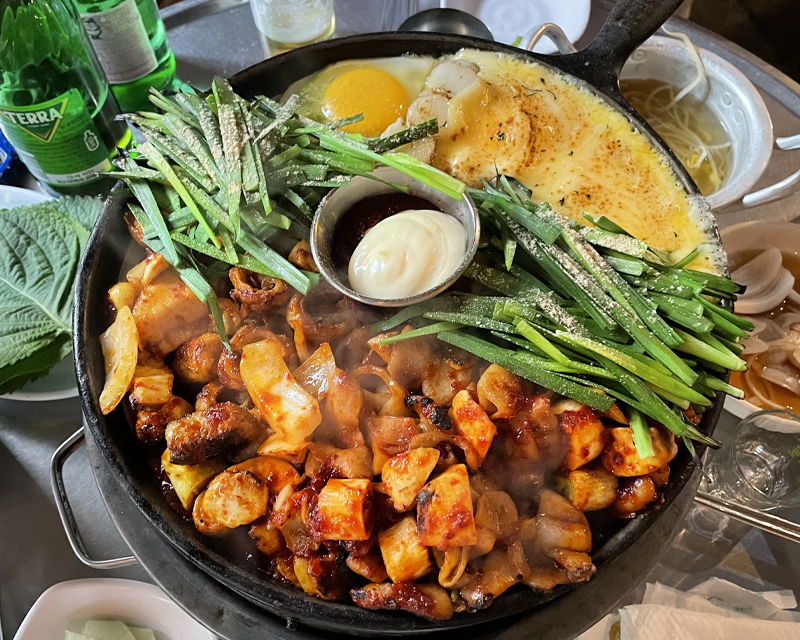 Hapjeong is where subway lines 2 and 6 meet. It is about a 15-minute walk from Hongik University Station.
Sangsu is on line 6 and is one stopover from Hapjeong.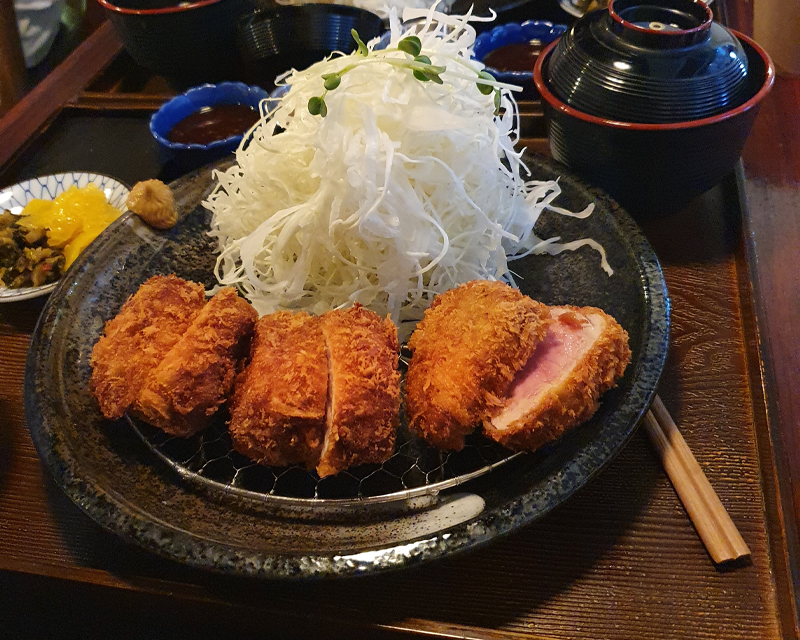 Similar to Yeonnam-dong, many restaurants, and small businesses have relocated to Hapjeong and Sangsu,
You can definitely find tons of great and special places.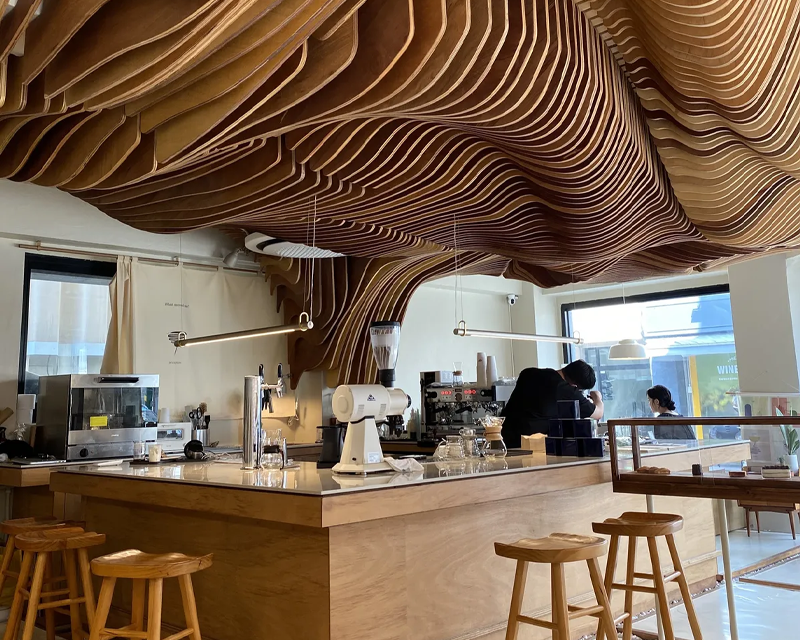 To learn more about Hapjeong click here.
---
Publishers, Design Companies, Etc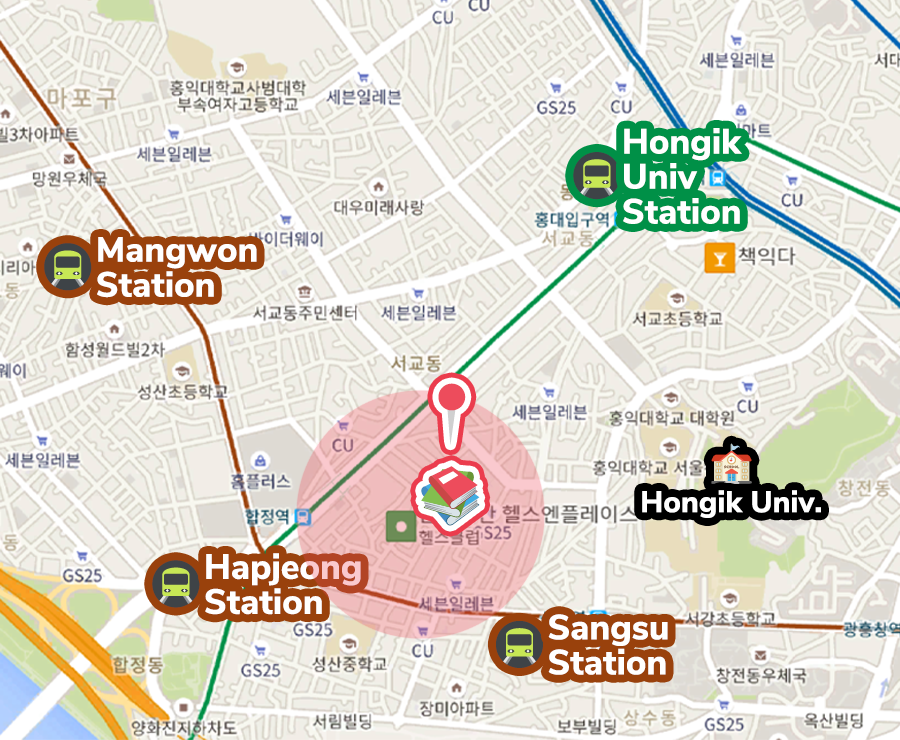 When we introduced the history of Hongdae, these are some topics we missed.
The literary and design cultures are just as significant to this area!
There are over 3,000 publishing companies near Hongik University Station.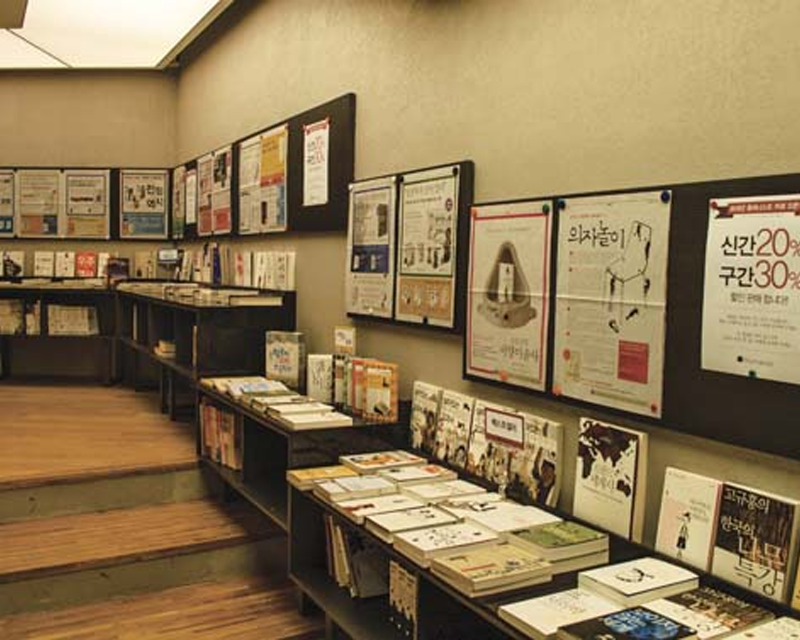 Source: Street-h (스트리트 h)
Therefore the collection of publishers in Hongdae is considered one of Korea's largest publishing regions, along with Paju Book City.
This allowed Gyeongui Line Book Street to grow.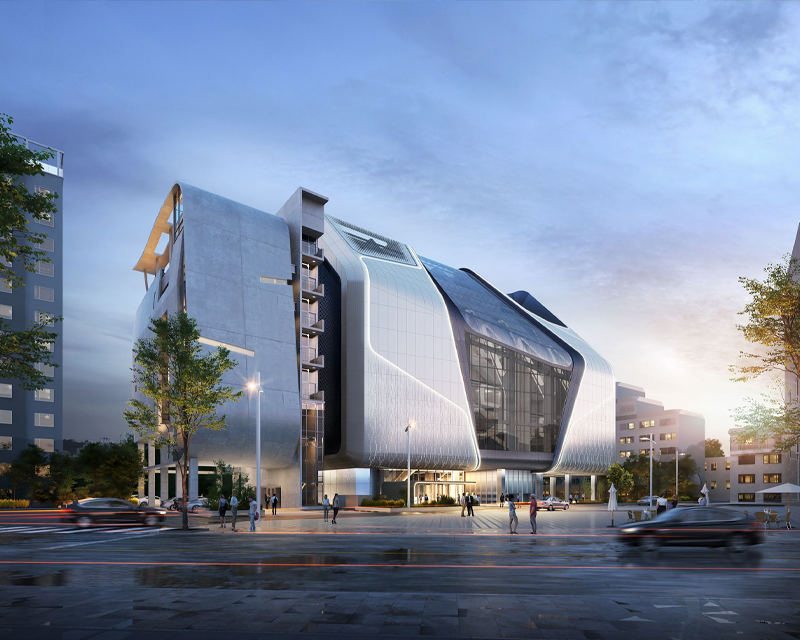 Source: YG Entertainment
There are many pretty company buildings near Hapjeong Station, including the new YG Entertainment company building!
Employees at these companies will frequent the restaurant in the Hapjeong area.
---
Clubs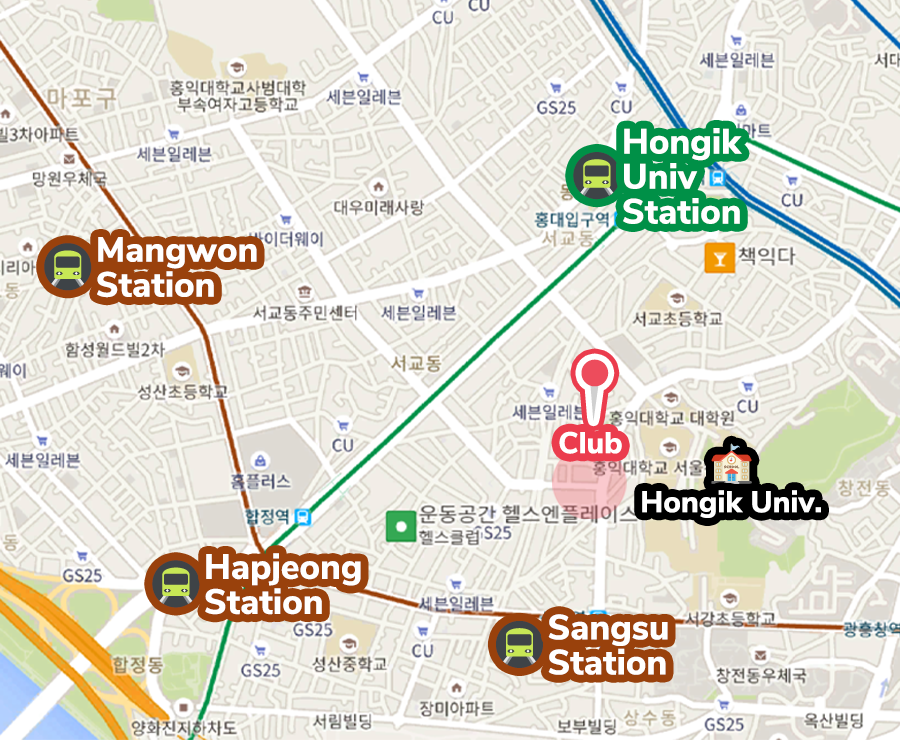 We've indicated the hub of nightclubs in red on the map above.
Hongdae's clubbing culture has declined since the termination of Club Day, but it still remains on par with Gangnam, and Itaewon.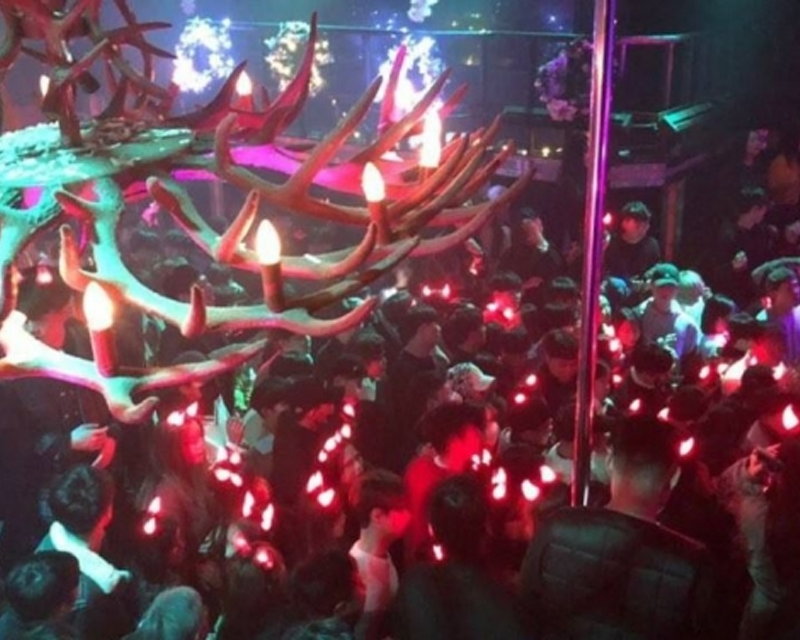 Source: eja News (중앙뉴스)
The streets of this area are packed with people on Friday nights.
Generally, people fall into three categories.
Waiting in line, heading to the next club, or loitering around near a club.
Isn't it interesting that Hongdae dance club culture is still as significant as it was when it started 30 years ago?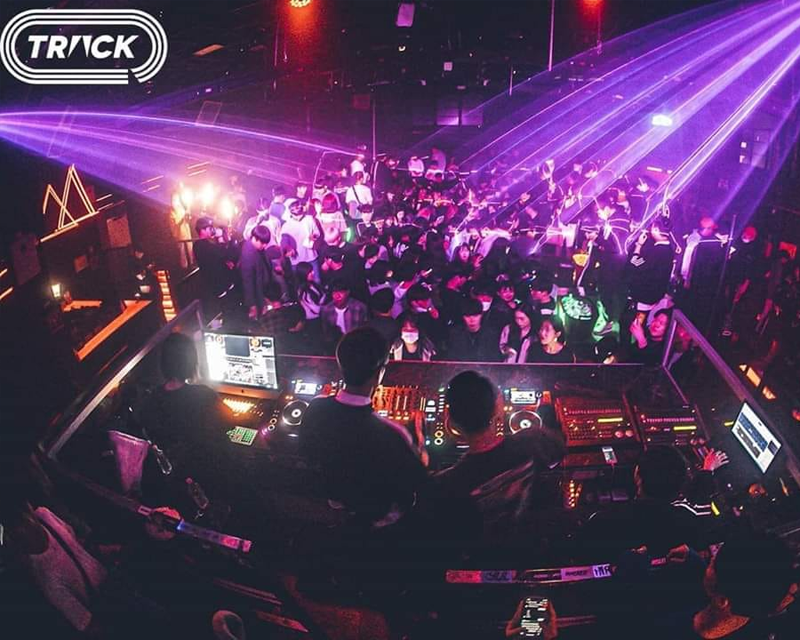 Source: track
To learn more about clubbing culture in Korea, check out our blog.
---
Busking

We also wanted to discuss busking culture.
If you walk along the main street of Hongdae that we introduced earlier, you will encounter many buskers.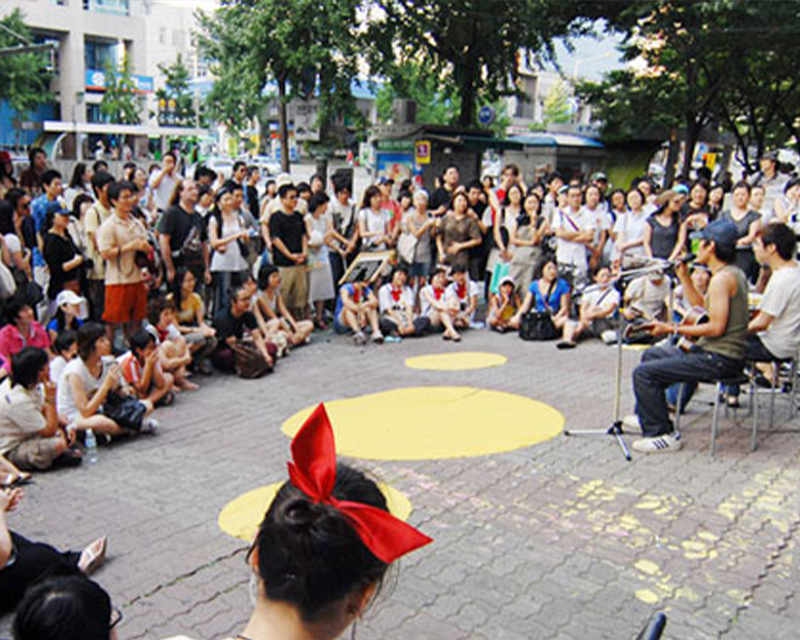 Source: Mapo-gu (마포구)
Now there is a designated place for buskers, and busking outside this area is illegal.
You can watch performances by indie musicians, street dancers, and magicians.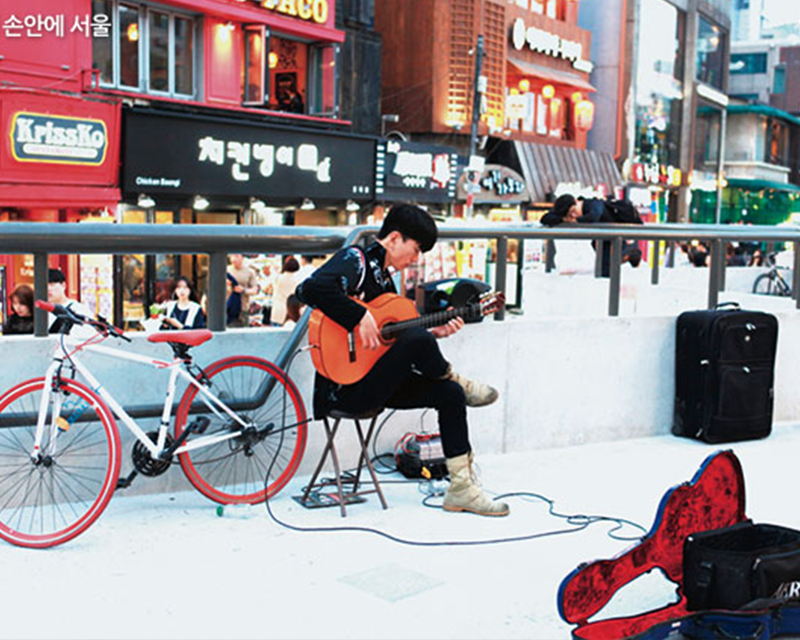 Source: 내 손안에 서울
However, since the pandemic, there have been fewer street performers.
There are complaints that the quality of these performances has declined since the commercialization of Hongdae.
---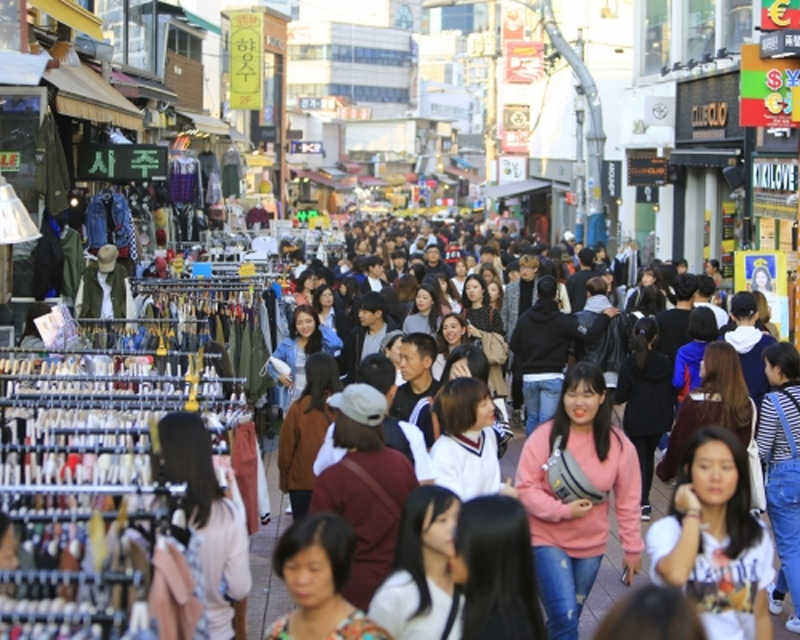 Source: Sijung Ilbo (시정일보)
Today we explored how Hongdae came to be a place of art, music, literature, etc.
We hope you all found its history as fascinating as we do!
If you have any questions, leave us a comment below or send an email to help@creatrip.com! Also make sure to follow us on Instagram, Tik Tok, and Facebook to stay updated on all things Korea.
---