Introduction To K-drama Mr.Queen
Mr. Queen pushed drama Signal all up to top 10 ratings! Why is this drama so popular? Mr. Queen introduction!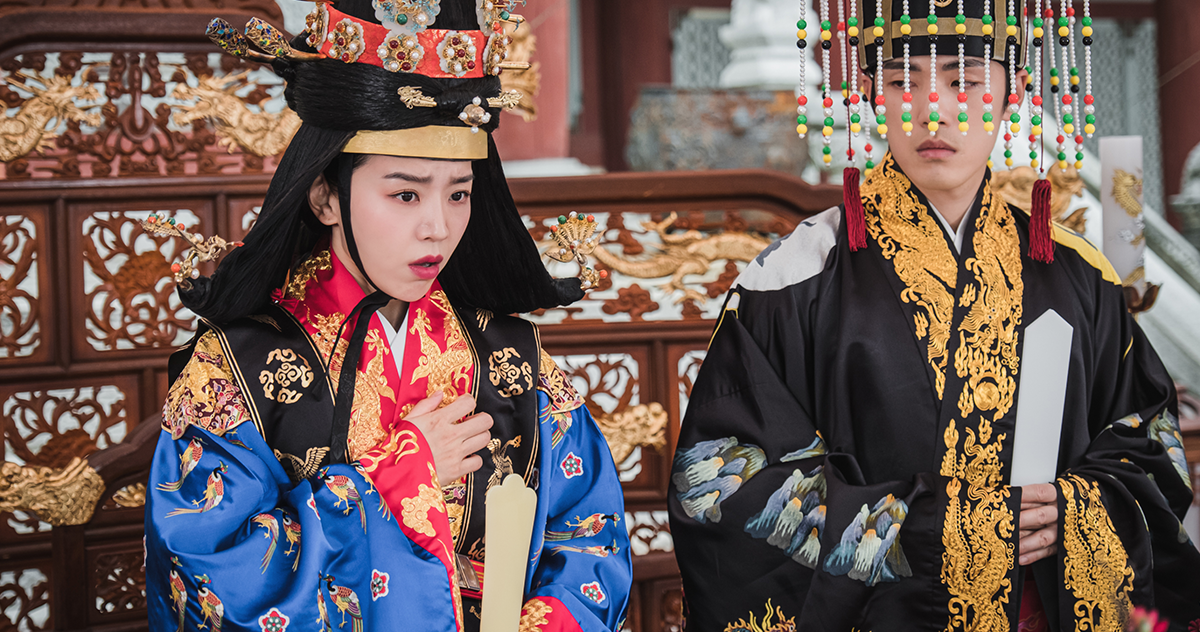 The recent Korean drama with the highest ratings like OCN's The Uncanny Counter and Start-Up is a historical drama, Mr. Queen. Adapted from the Chinese drama, Go Princess Go.
Mr. Queen, broadcasted on the 17th of January with an average rating of 13.224% (14.252% in the metropolitan area). The 12th episode of this drama pushes out Signal (12.544%) out of the top ten.
The drama follows a popular chef named Jang Bong-Hwan, who is being framed and chased after.
While being hunted down, he falls into a pool. His soul travels into the Joseon era. He finds himself in the body of Queen Cheorin, the day before her wedding ceremony.
The interesting plot of Mr. Queen captures viewers' attention to escape the overwhelming situation of the pandemic. Ratings are at an all-time high, and it officially pushed out Signal. Making it the 10th highest viewer rating on cable television.
Let's delve into the story of Mr. Queen.
---
INTRODUCTION TO MR. QUEEN

Time: December 12, 2020-Present
Saturdays and Sundays
Platform: tvN, riDay, Viu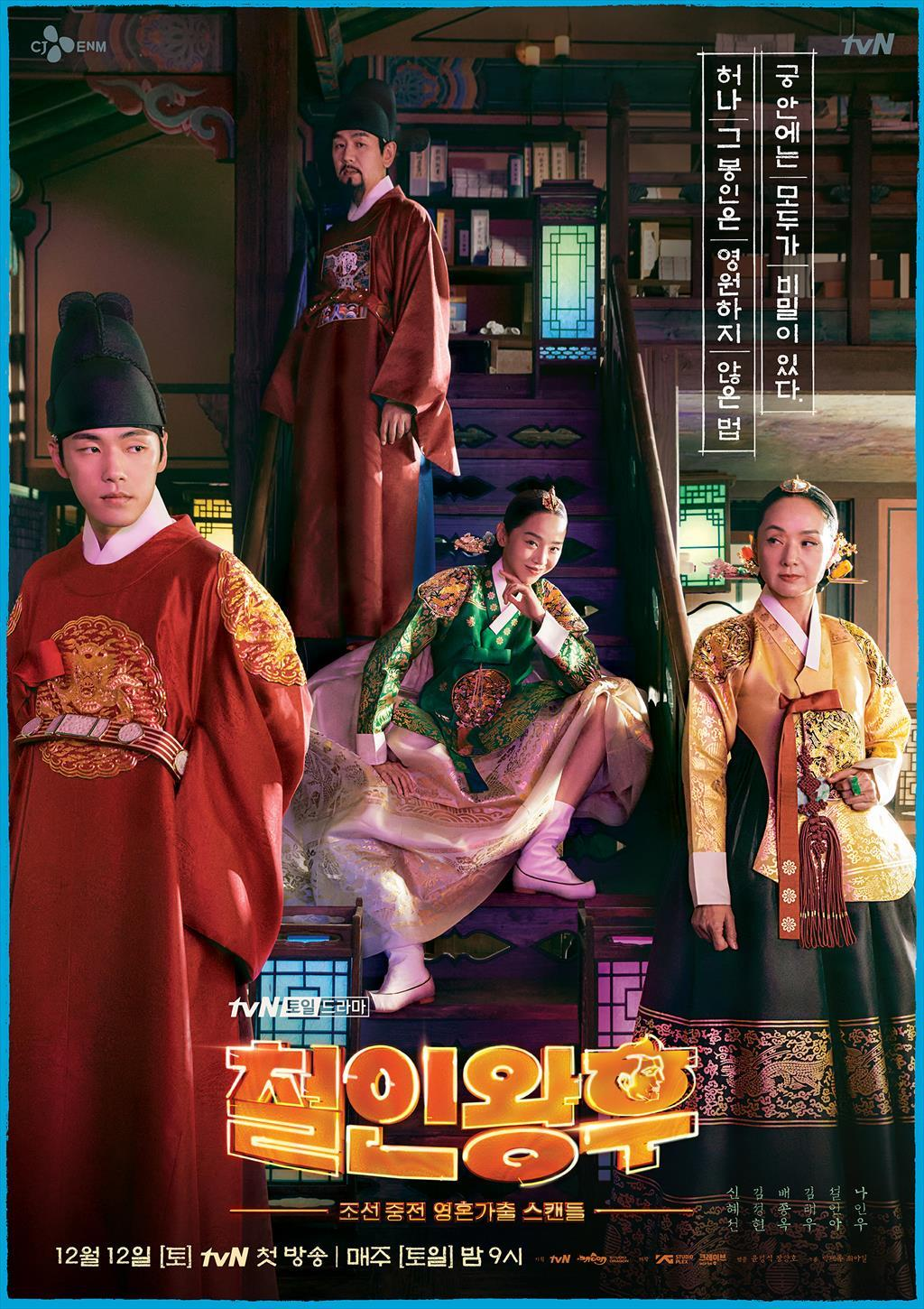 A charming top chef is at a banquet hosted by a foreign ambassador. He lands in hot water he serves a dish with a fish hook in it. This almost leads him to an international dispute, and it doesn't just end there.
The chef was framed for the whole ordeal and is forced to be on the run. He ends up falling into a swimming pool...where he finds himself in the Joseon era!
He couldn't believe the situation, and for him to wake up in a body of a woman was unbelievable. He finally comes down to reality, and he has traveled back to ancient times.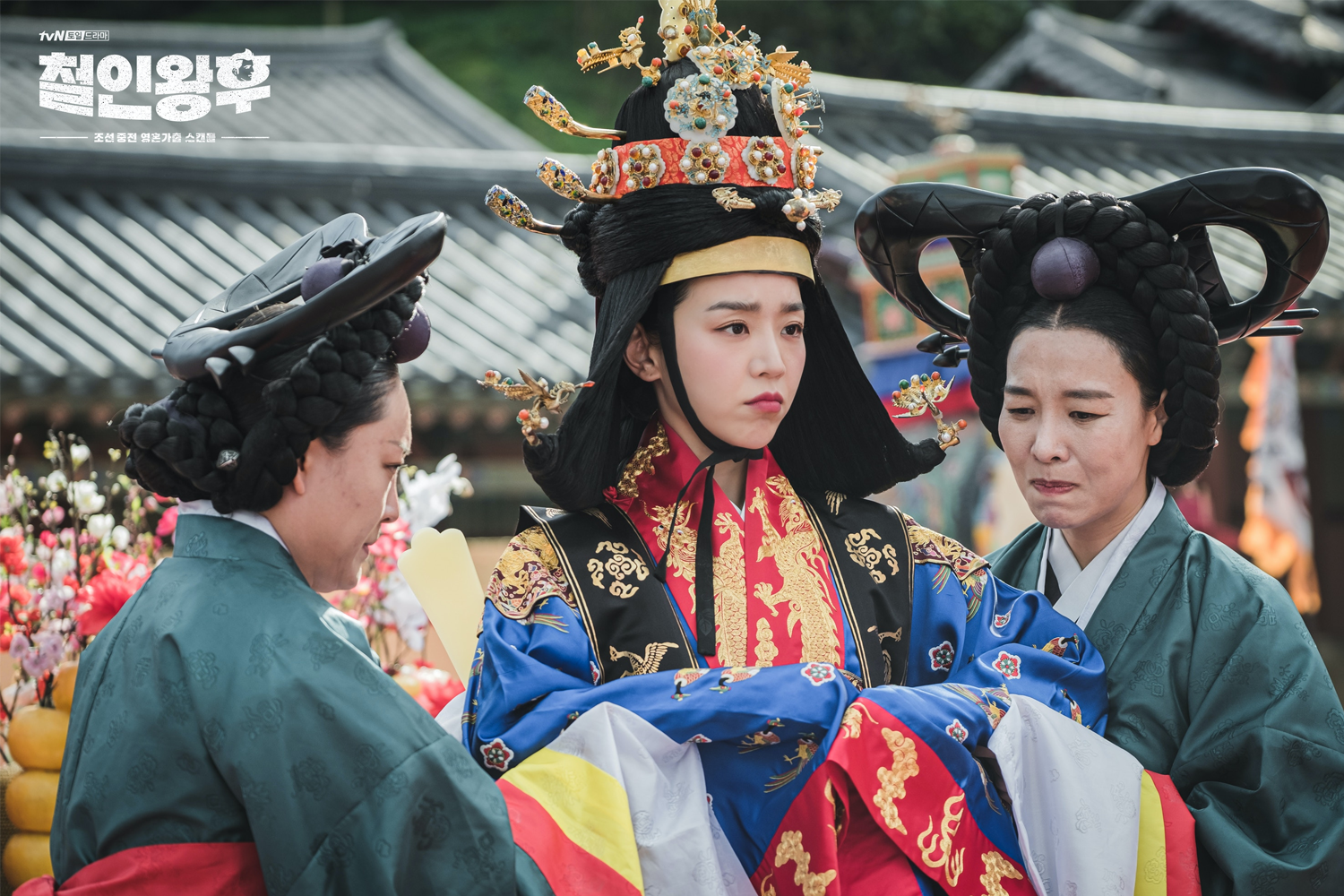 He searches for the lake in the palace to attempt to return home. However, the emperor already drained the lake to avoid any future mishaps. Is this the fate of the body's new master? He is supposed to become Queen the very next day.
---
QUEEN CHEORIN CHARACTERS

Kim So-Yong (played by Shin Hye-Sun)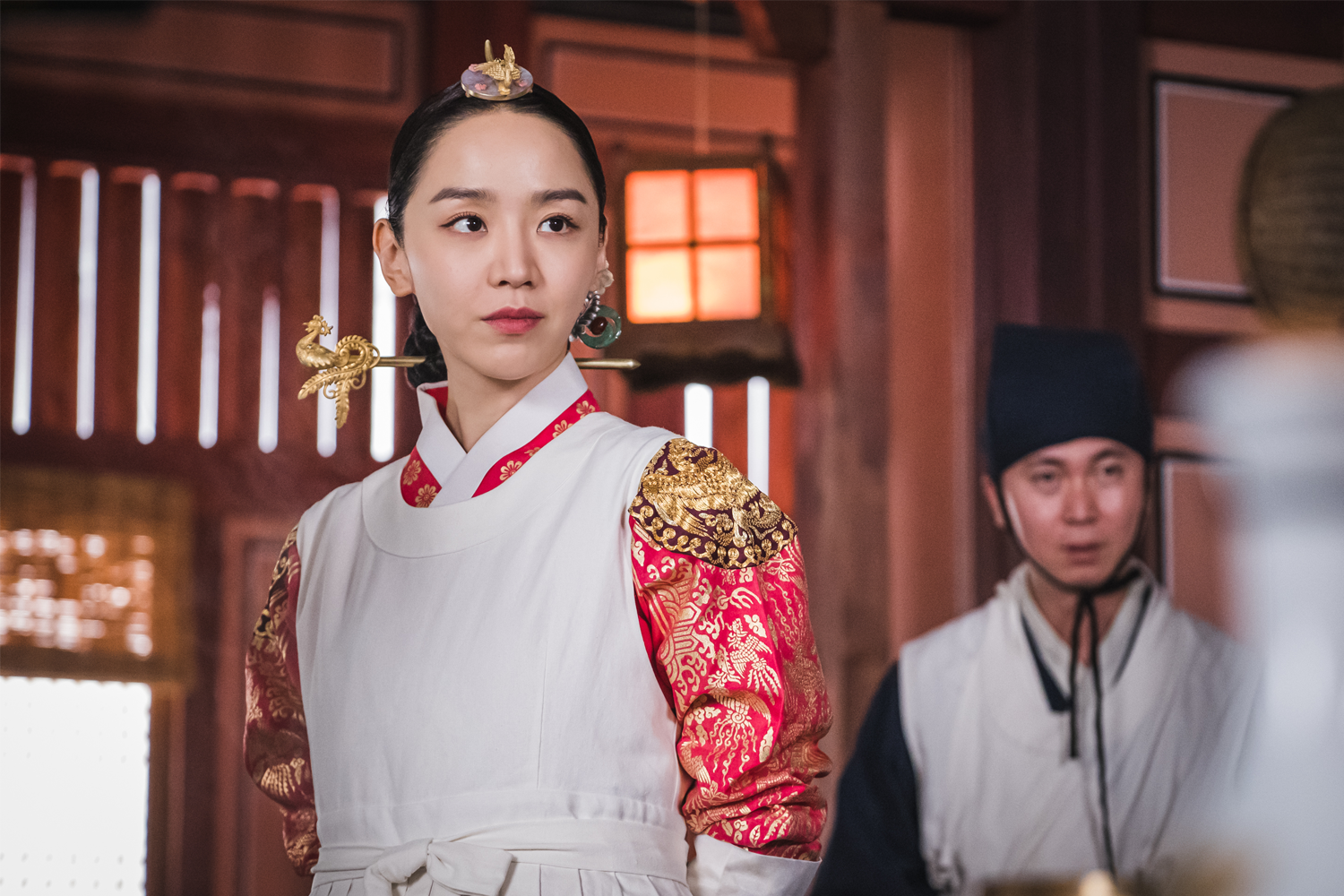 The family's fate lies in Kim So-Yong's hands. She is arranged to be married to the Emperor. However, on the eve of her wedding, she drowns in a lake. When the queen-to-be regains consciousness, there was a sudden change in her demeanor.
Those around her notice the sudden personality change and her actions have become completely unpredictable. The queen-to-be was known as the "magical woman of the pavilion" as she was the ideal bride, proficient in music and embroidery.
After the drowning incident, she became informal, rude, and suddenly an incredible chef? Her cooking skills get her a position in the imperial dining room.
What happened to Queen Cheorin's soul? How do others around her not notice?

King Cheoljong (played by Kim Jung-Hyun)
Historically, King Cheoljong of the Joseon Dynasty was indulgent and lavished himself with wine and women. However, the secrets he keeps reveal him to be more than just a selfish king.
The political marriage between the king and Queen Cheorin ensures control over King Cheoljong, as he really is a puppet for the Queen Dowager.
However, the relationship with Cheorin isn't as bad as it sounds. Who is the real antagonist?

Queen Sunwon/Grand Queen Dowager (played by Bae Jong-Ok)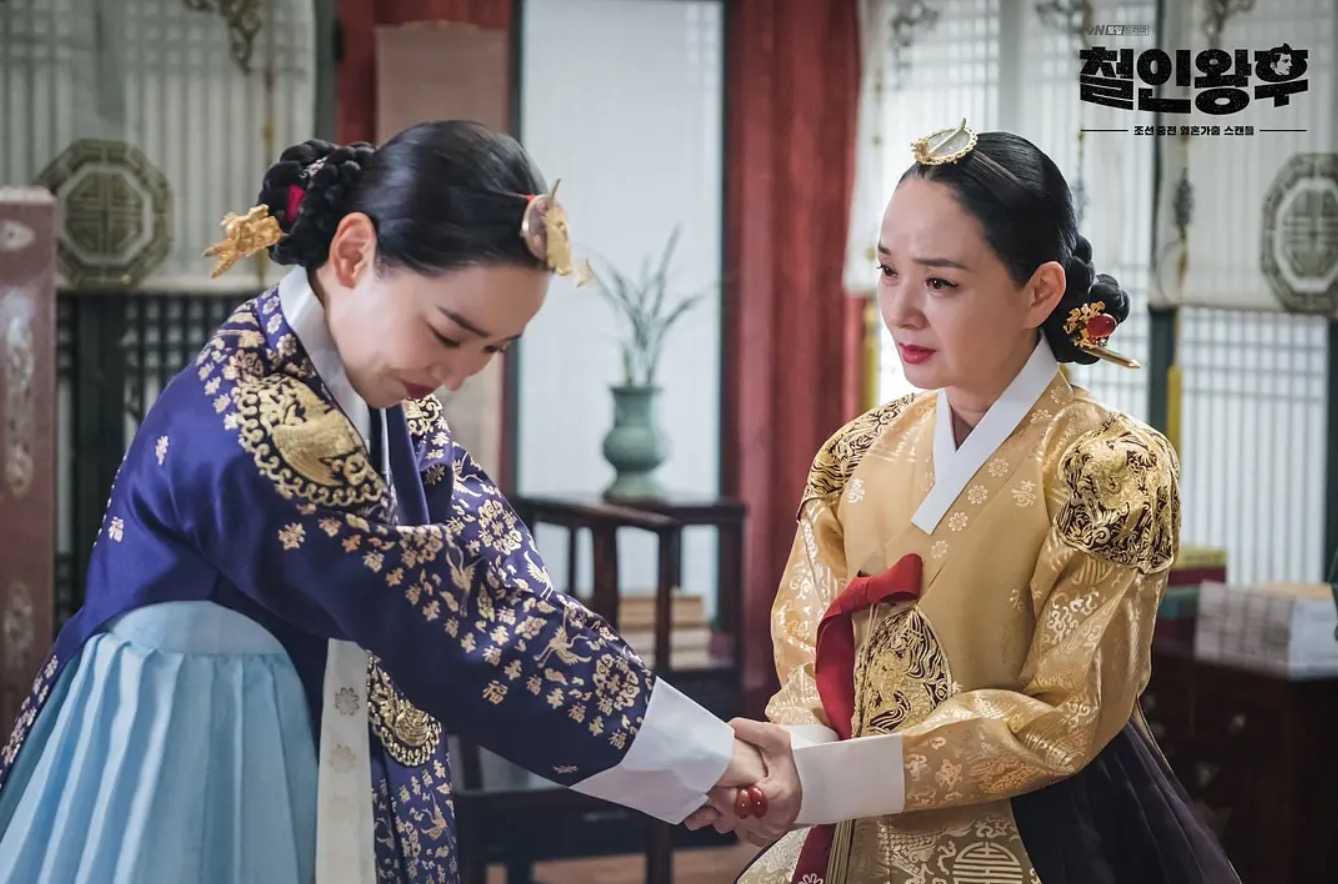 Queen Sunwon, the late King Sunjo's wife, owns the true power of the country. She allows King Cheoljong to return from his exile in Ganghwa Island, so she can rule the country using his title as king.
In reality, he secretly desires reform and to change the country's ways. She also relies on her younger brother, Kim Jwa-Geun, to keep her power in the imperial court.

Jo Hwa-Jin (played by Seol In-Ah)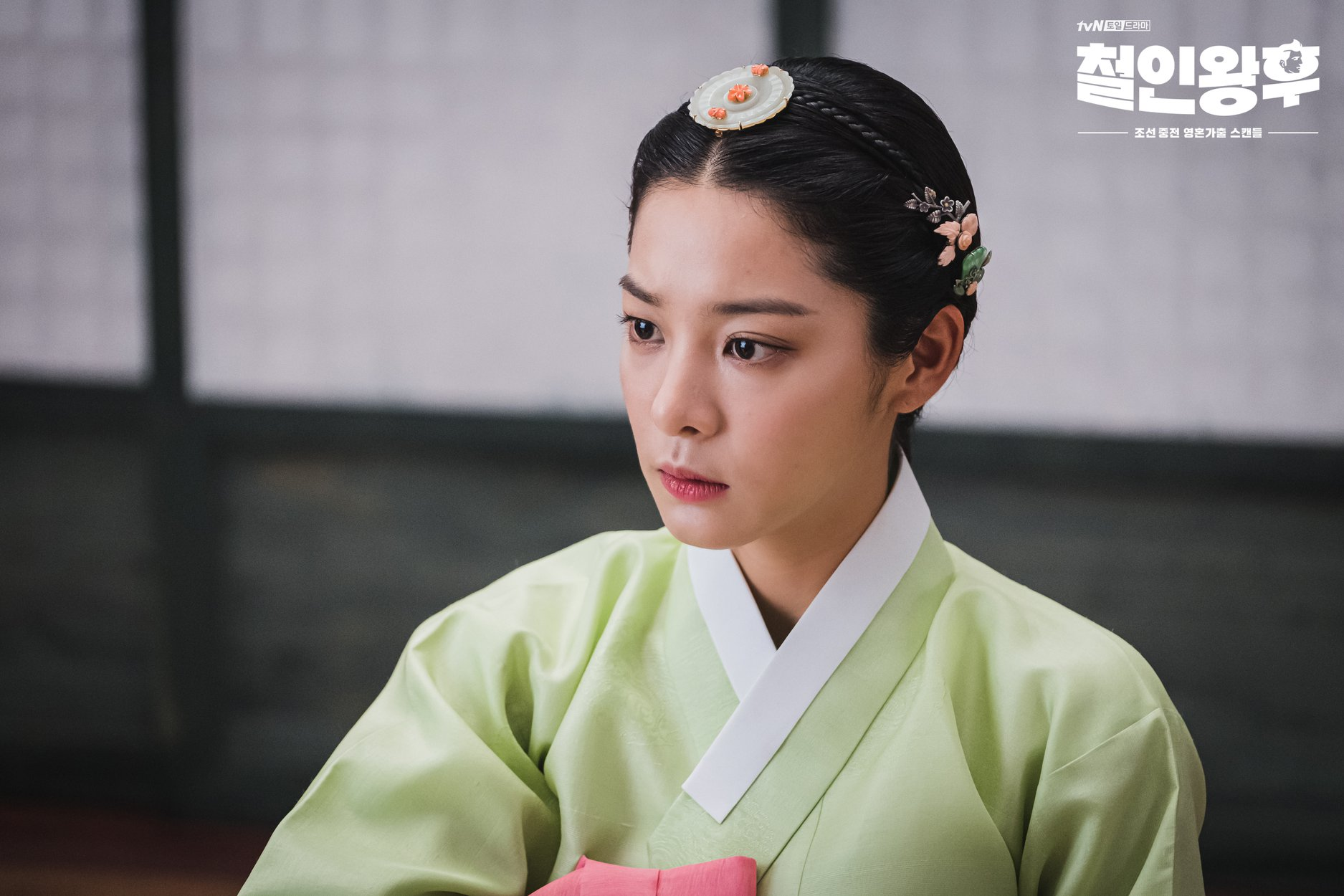 During the king's time in exile, he fell in love with a woman, Jo Hwa-Jin of the Jo family. She did not get along with the Grand Queen Dowager and was only allowed to be a royal concubine.
Is she related to the fall of Queen Cheorin?
Will her love for the king lead to tragedy?

Kim Byeong-In (played by Na In-Woo)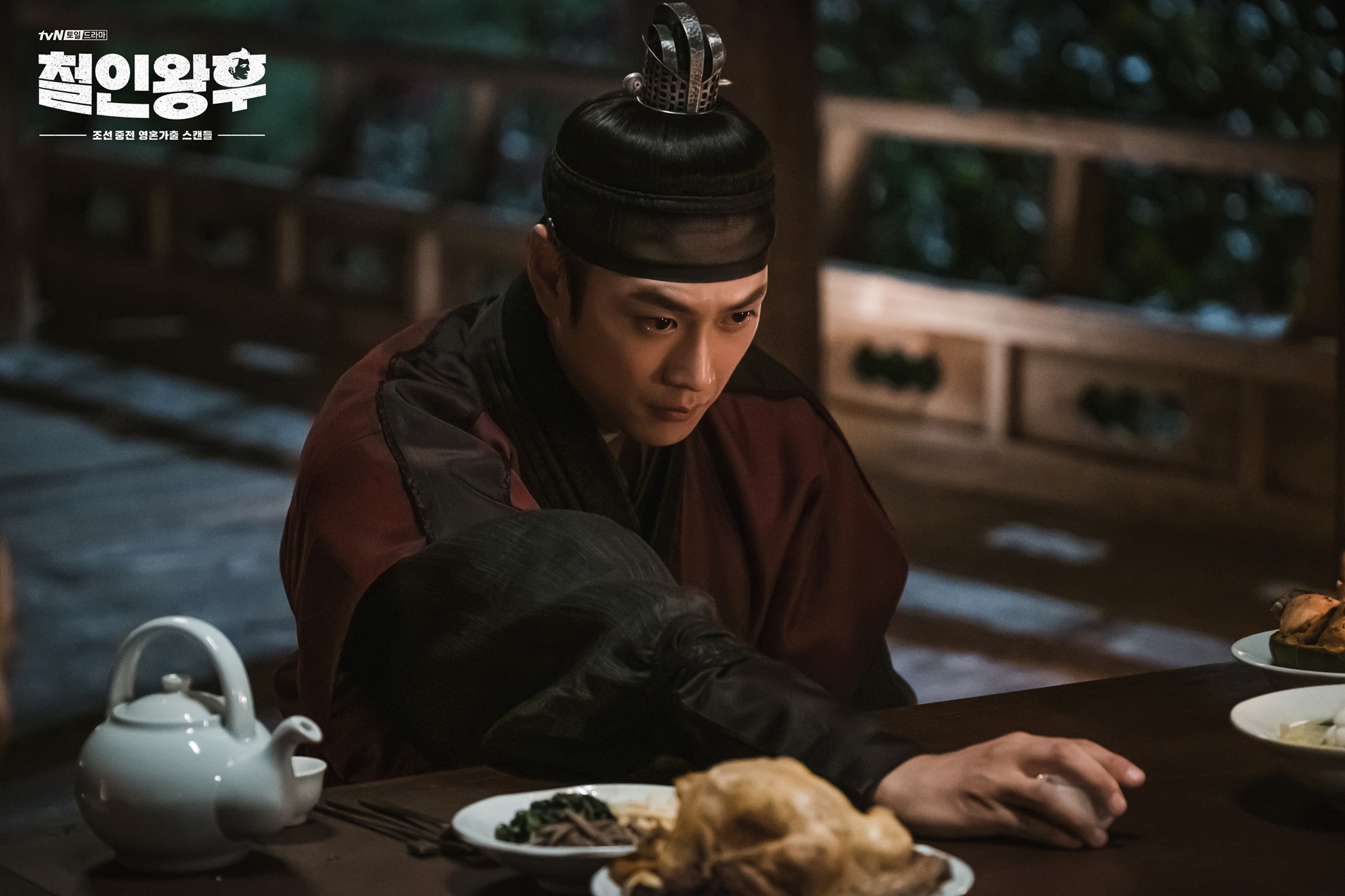 Kim Byeong-In is the adopted son of Kim Jwa-Geun or Queen Cheorin's cousin. Byeong-In has never taken an interest in politics or the imperial court, but when Kim So-Yong enters the palace, he becomes involved.
Discontent and angered, he swore to protect her from King Cheoljong.

Jang Bong-Hwan (played by Choi Jin-Hyuk)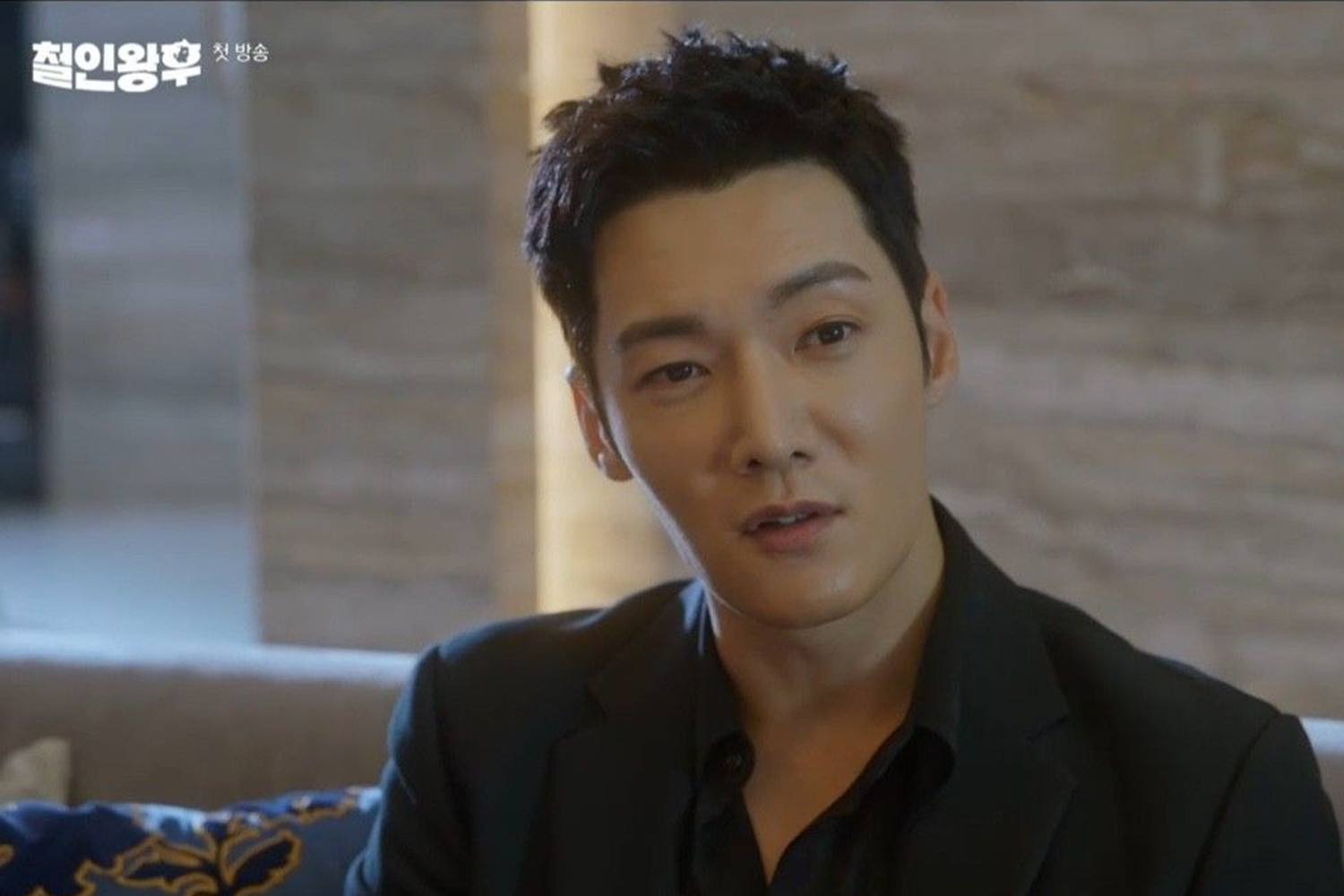 The suave chef of the Blue House is known for his extraordinary chef skills. He falls from a high-rise and drowns in a swimming pool. When he comes to, he finds himself in ancient times...in a body of a woman. To find his way back, he uses his chef skills to gain power and trust in the palace.
---
DR. QUEEN HIGHLIGHTS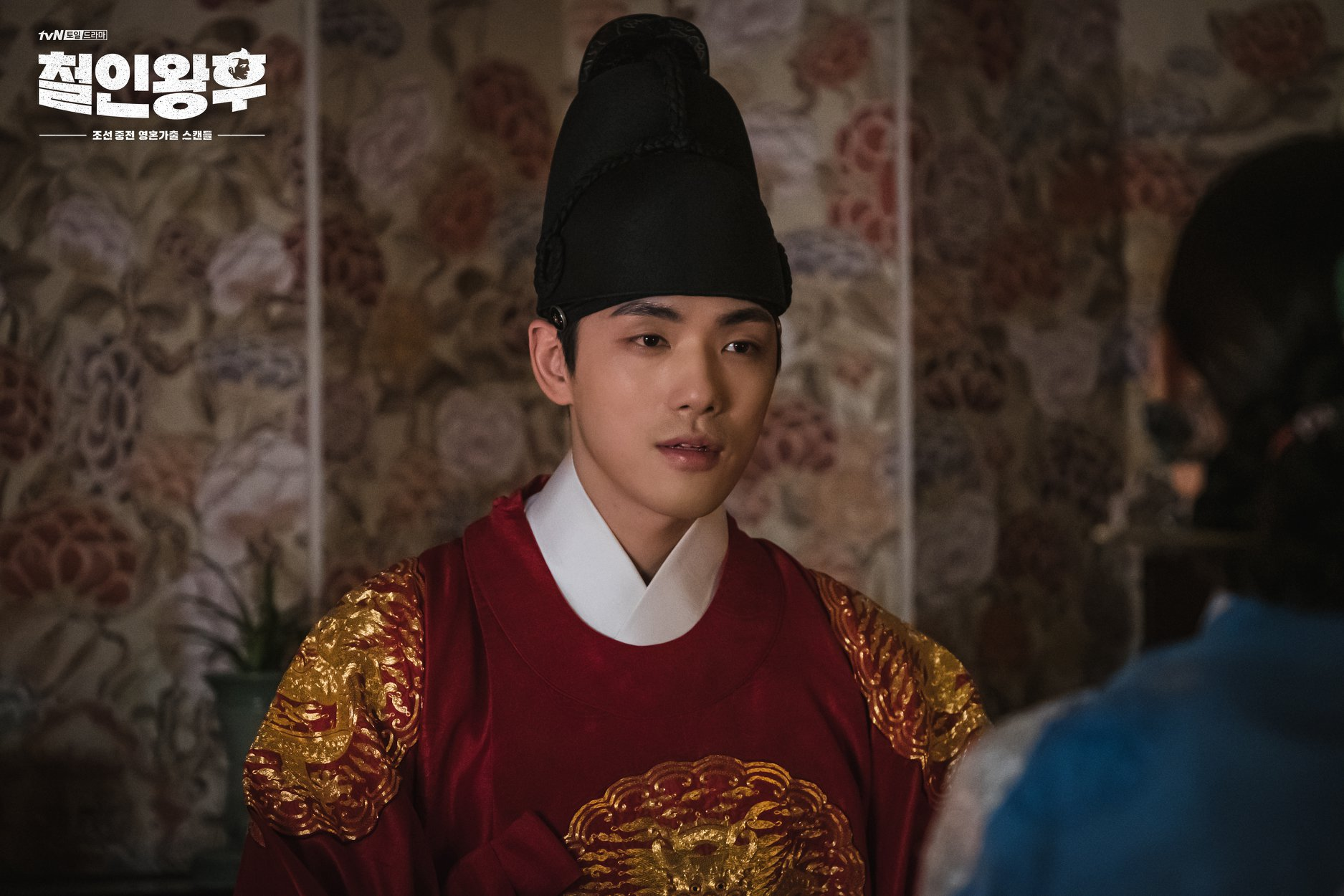 Mr. Queen is more than just a comedy dressed in traditional clothing. It tells the tale of a straight man trapped in the queen's body set in the Joseon Dynasty (170 years ago). This story will keep you laughing to the very end.
一Traditionally, Korean historical dramas have not been similar to modern love stories, but this show still gained a lot of popularity almost immediately. It landed a spot in the top 10 rankings for shows on cable television. It won a spot before it even finished broadcasting.
But, why is Mr. Queen so popular?
In the second half of last year, some of the most popular dramas in Korea were romantic comedies, just like Mr. Queen. This show was the hottest drama since the first episode. Shin Hye-Sun's capturing performance was heavily praised by viewers.
Mr. Queen was not allowed to be aired on most streaming platforms but is still expected to break records in early 2021.
---
HISTORY

The plot of Mr. Queen is based on King Cheoljong's life story in Joseon Dynasty. In 1849, King Heonjong, the 24th king of the Joseon Dynasty, passed away without children. And so, Queen Sunwon adopted 18-year-old Cheoljong, who succeeded him as the 25th king.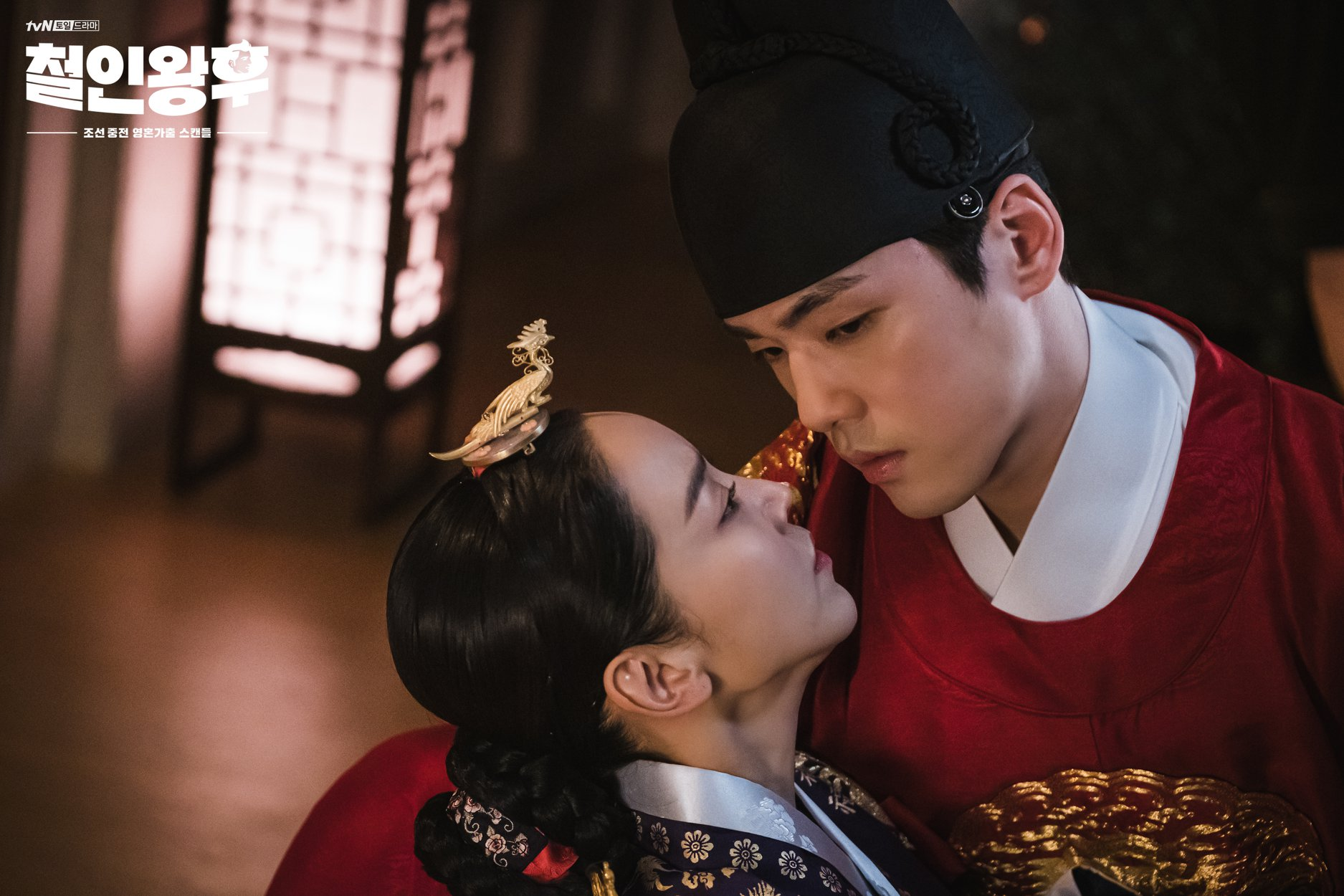 Records say that Cheoljong had a drinking problem and had a negative relationship with his country's people, similar to his character in the show. It is unknown whether or not the actual king carried out secret reformation plans.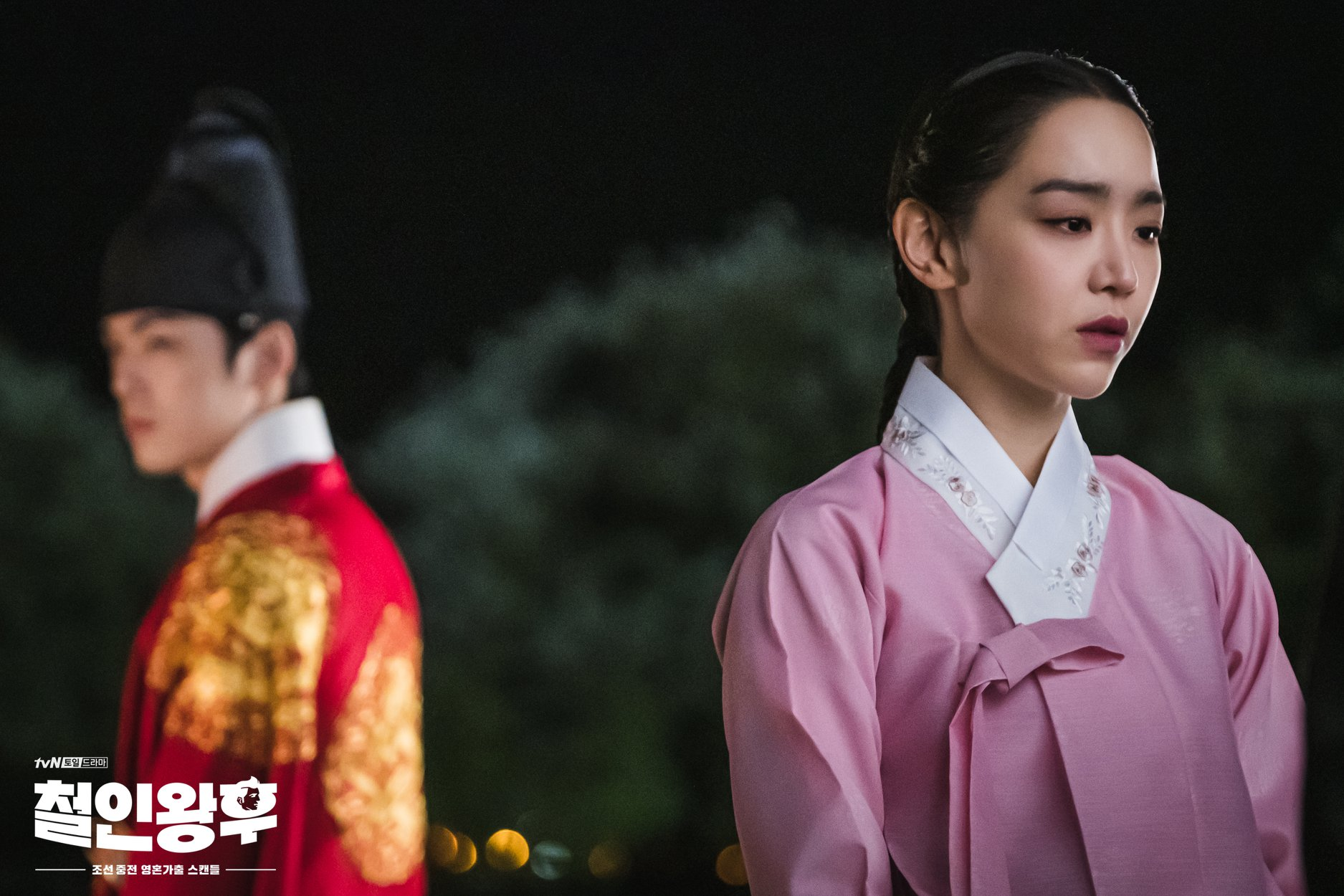 The Grand Queen Dowager controlled King Cheoljong like a pawn in a game of chess. Watch to see if the characters will have a heart-wrenching tragedy like the history books. What is the endgame for Queen Cheorin?
Some question if Mr. Queen is going in the same direction as the Chinese drama, Go Princess Go. The screenwriter said that only the beginning is similar to the Chinese drama, but the rest of the plot will be different.
---
MR. QUEEN FACTS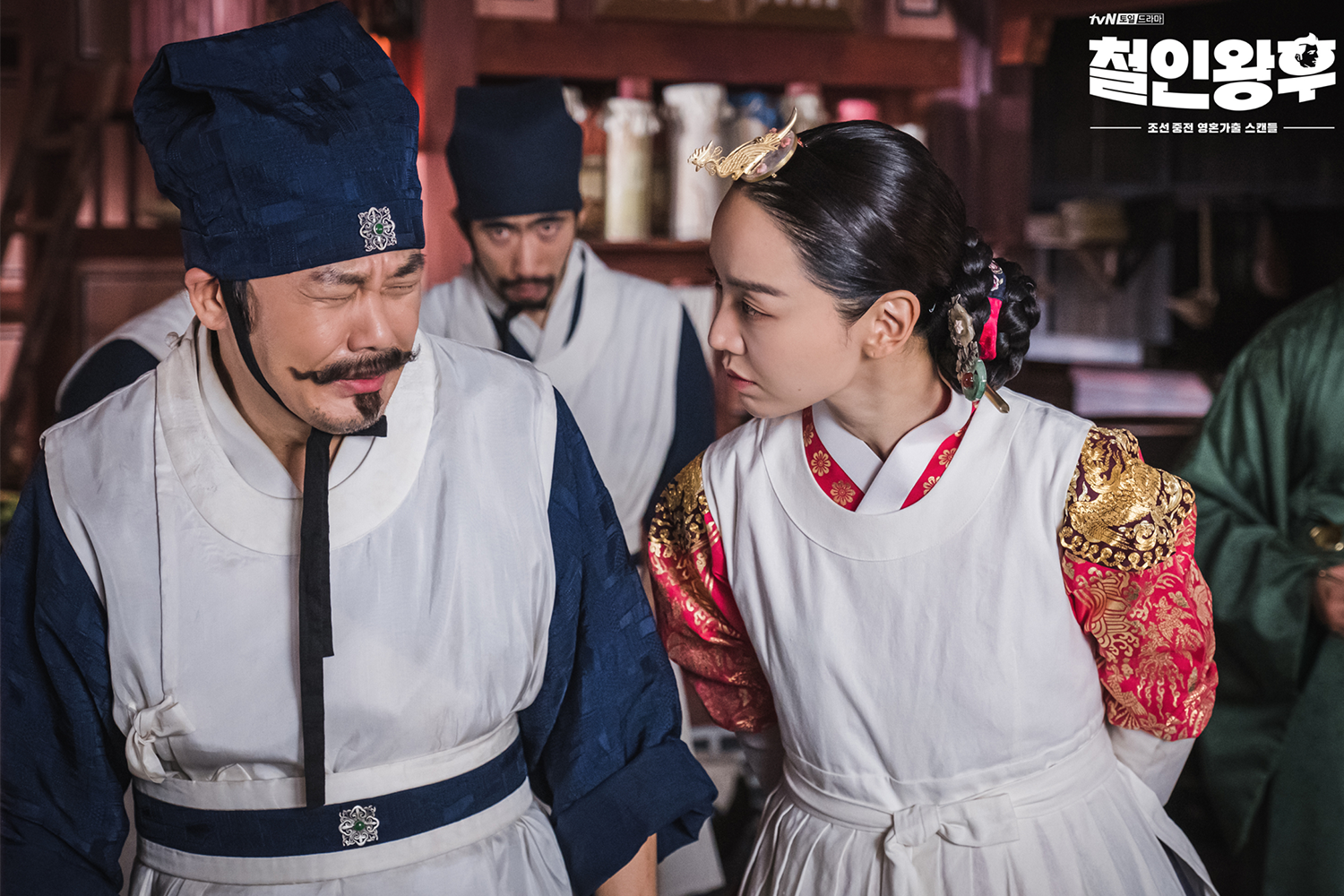 When you watch this drama, do you feel that some of the scenes to be quite confusing? Well, I'm here to help clear some confusion.
For example, there was a scene where one asks for milk at the imperial dining room. He uses the Chinese word for milk, but the chef did not understand. So he said, "ta-rak" instead which was understood.
The reason for that is...there are various ways to express single words. The Korean language is divided into its native language and a foreign language (accounts for about 20%). Foreign languages like Japanese and English are often combined and used in the Korean language today.
Did you notice all the Chinese words used instead of Korean in Mr. Queen? In 1443, King the Great shared the proverb,
"Being of foreign origin, Chinese characters are incapable of capturing uniquely Korean meanings. Therefore, many common people have no way to express their thoughts and feelings. Out of my sympathy for their difficulties, I have created a set of 28 letters."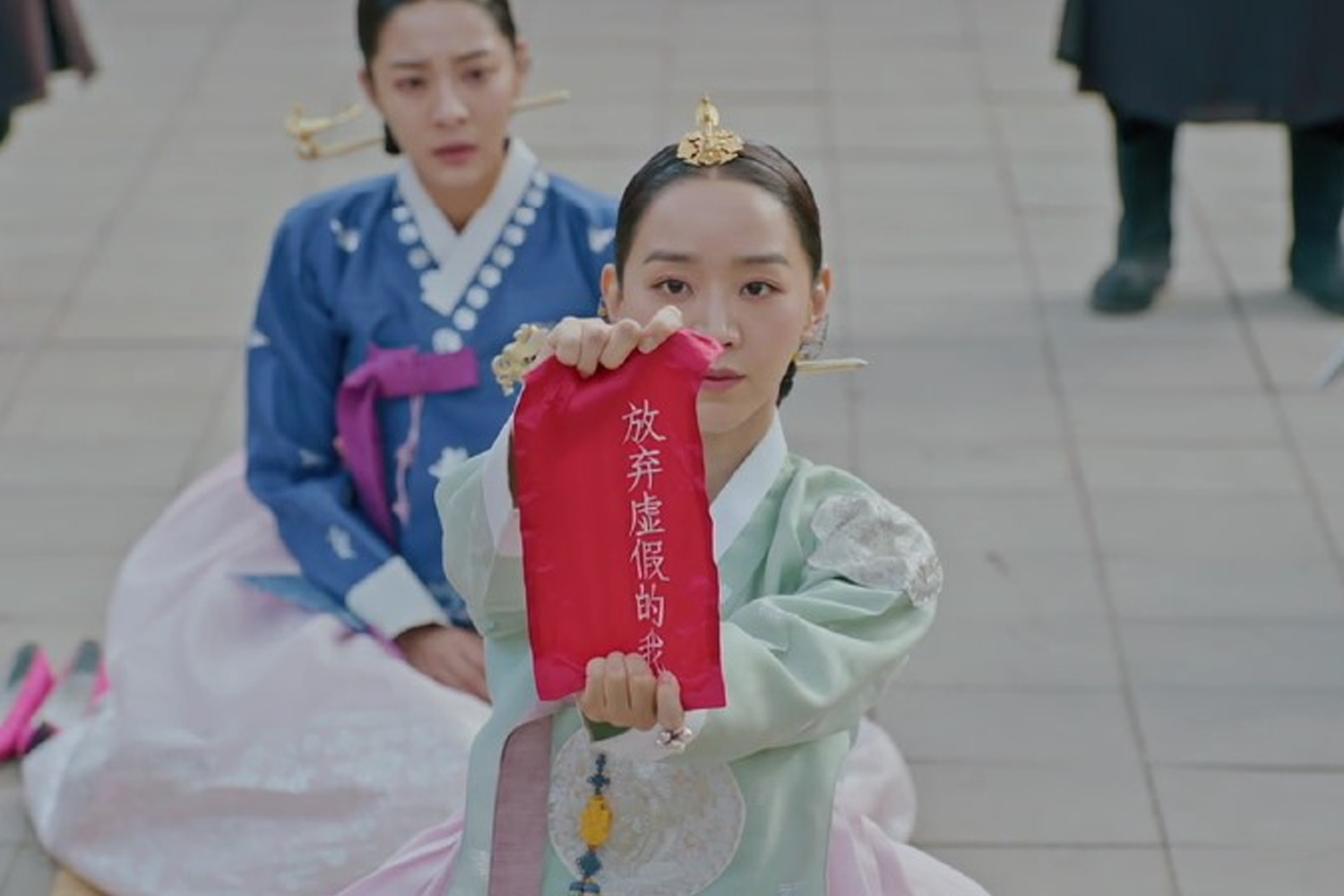 Before 1443, only aristocrats were able to read and write Chinese. Only royalty in Mr. Queen was taught. Hong Yeon, the queen's loyal maid, said she couldn't read because it was all in Chinese.
It was not until the 20th century were de-sinicization began, and therefore Korean writing begins.
가레 (/gar-ye/) is often used in the show. It refers to the wedding banquet of ancient kings.
합공(/hap-gong/) refers to the room that a husband and wife share.
At one point in the show, the king tests the queen. However, there was a language miscommunication where the queen thought she heard a Korean swear word. It was just another word using a similar beginning sound 병 (/bung/). She became incredibly embarrassed to speak Korean.
---
This was an introduction to Mr. Queen. Did everyone find the show incredibly addicting? It's a really exciting show that ended up in the top ten. Hurry and catch up! I'll see you next time.
---