18 Again Filming Locations
Did you love the drama '18 Again'? Check out these filming locations all over Korea!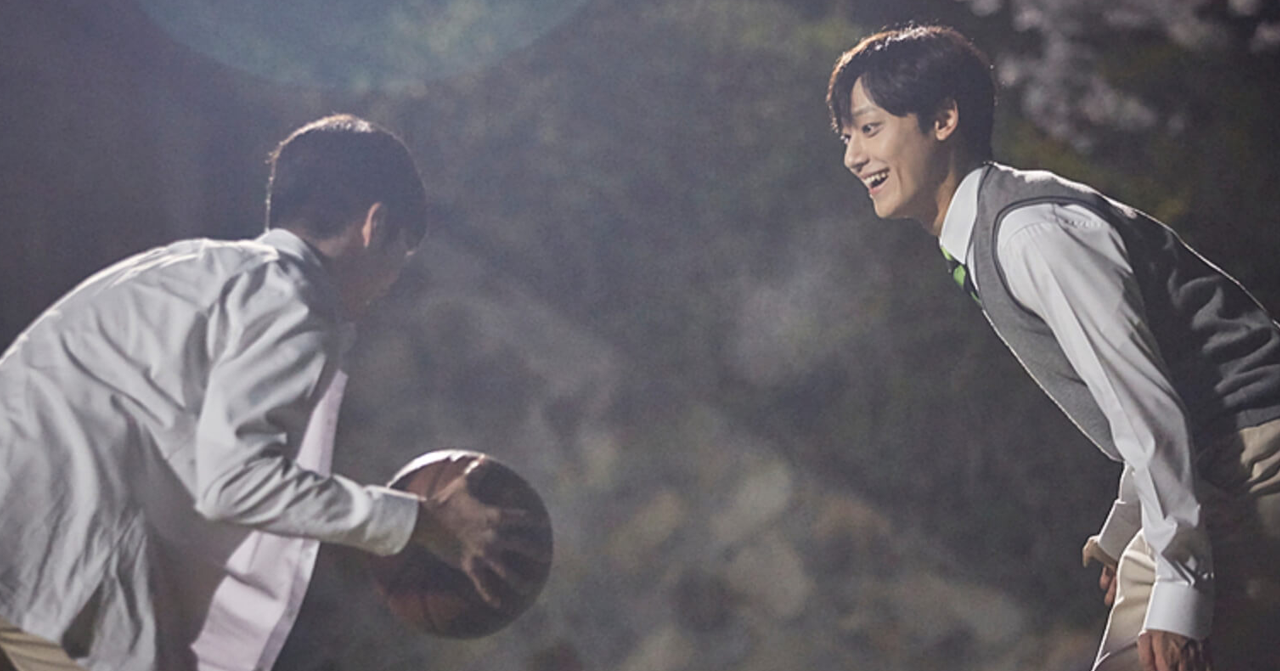 Today we will be talking about about the 2020 JTBC drama, '18 Again'. This fun drama tells the story of a father who finds himself back in his 18 year old body. While the concept of body swapping or going back to their younger self has been a popular plot in western television and movies, it is very rarely done in Korean dramas.
As a result, the show gained a lot of attention for the story line and made people even more curious about how this story came to be. As a result, we're going to show you some of the filming locations of '18 Again.'
---
Kao Kao Pub - Hapjeong Branch
카우카우 펍 합정점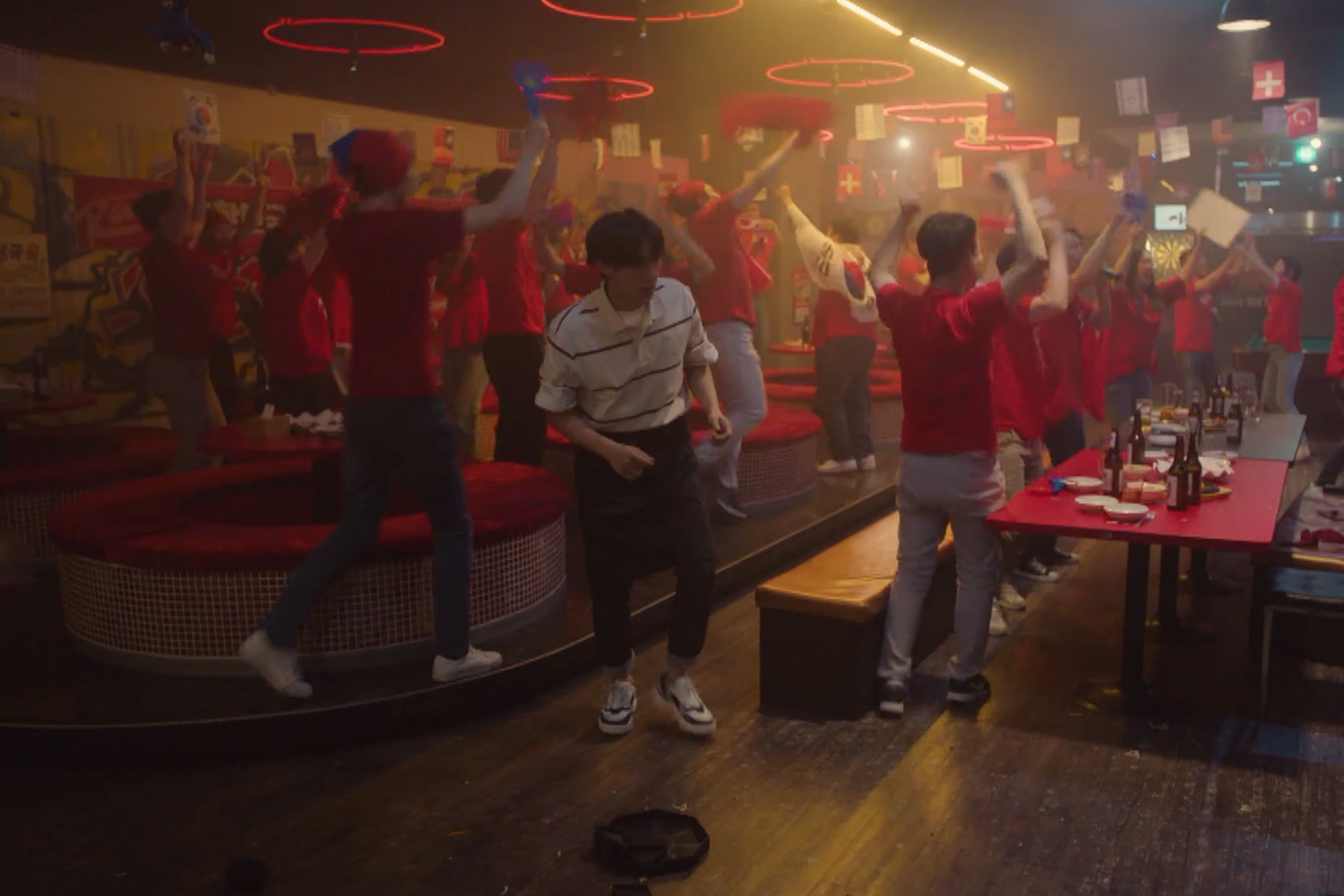 This lively pub that was featured on the first episode of the drama has made appearances in various other dramas as well. You can find Kao Kao Pub in the 2021 drama, 'Hello, Me!', the second season of 'Hospital Playlist', and 'Backstreet Rookie'!
Hapjeong is also a very lively area in Seoul with many great restaurants and cafes so make sure you visit if you ever are in Korea!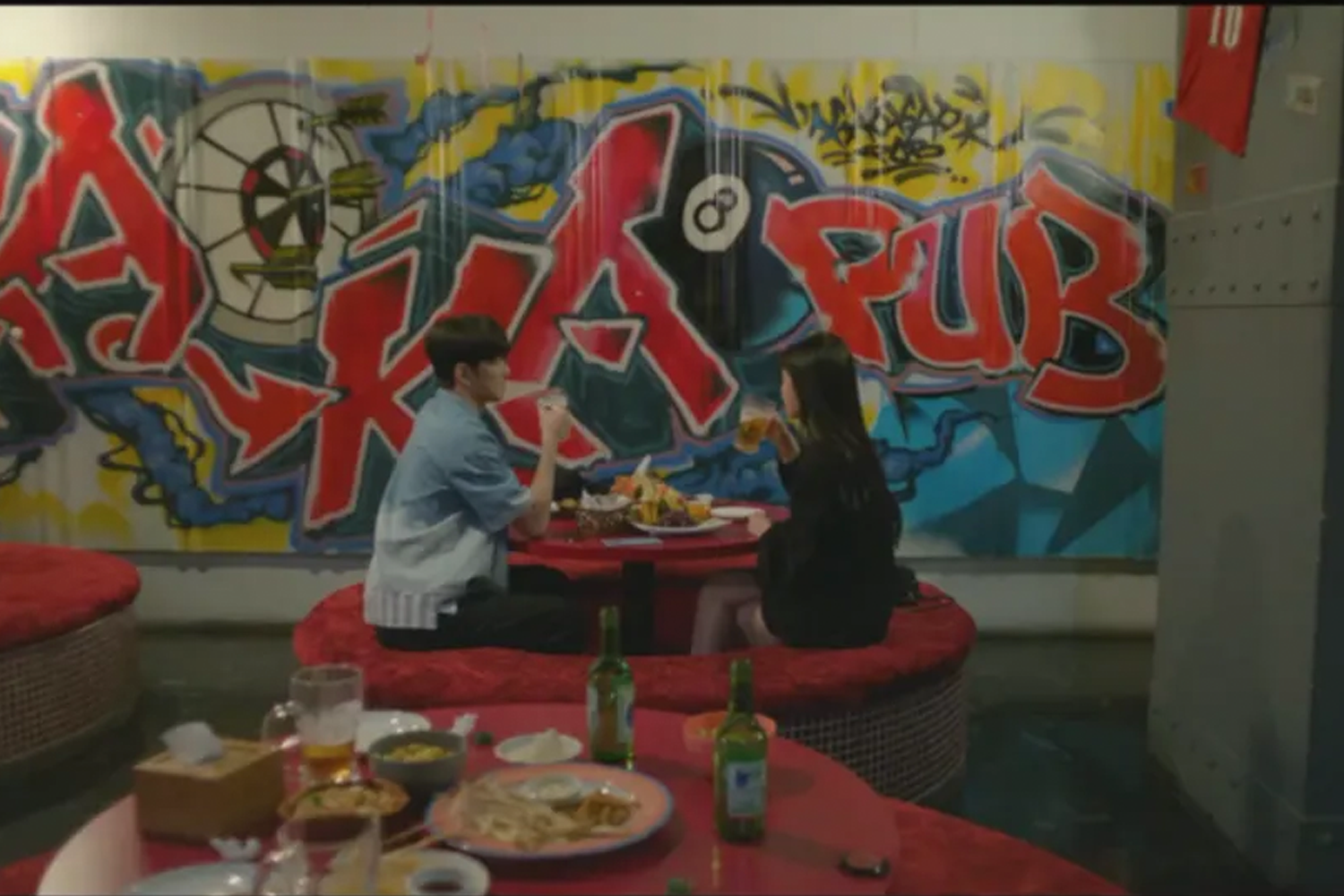 Location: 서울 마포구 합정동 373-4
373-4 Hapjeong-dong, Mapo-gu, Seoul
Hours: 3pm - 5am
---
Pool Villa Sotto Voce
풀빌라 소토보체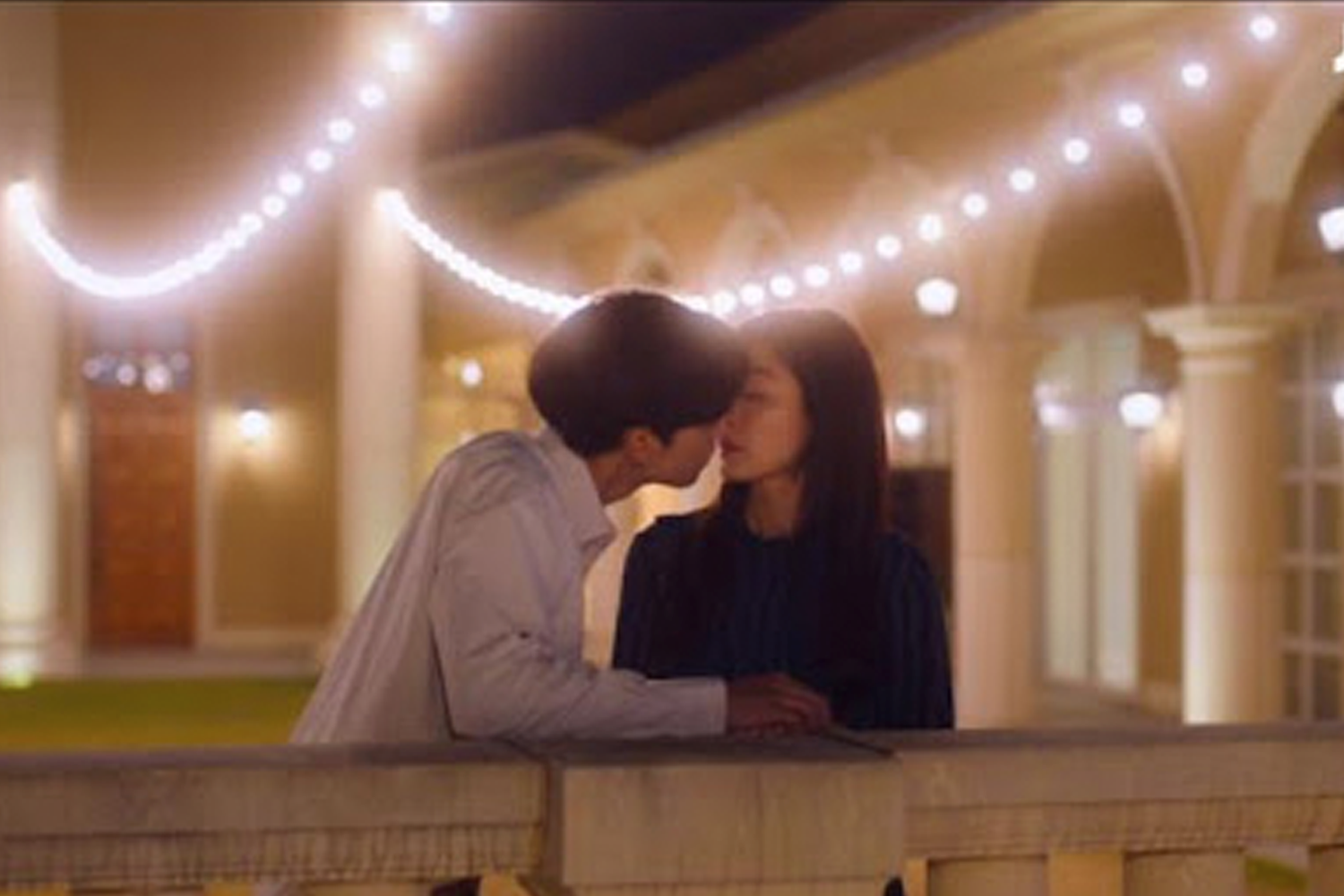 In the 10th episode of '18 Again', 18-year old Wooyoung kisses Dajung a company party. Despite the romance of the scene, Dajung is surprised and slaps Wooyoung as a result. 😅
Disregarding the mood breaker, we can't help but acknowledge the romance of the scene was created in part due to to the ambiance and decor of the beautiful European Sotto Voce, a resort in Hongcheon where Koreans often visit for vacation.
The villa has also made a recent appearance in a recent episode of MNET show, Queendom 2 starring Hyolyn, Kep1er, LOONA, and more!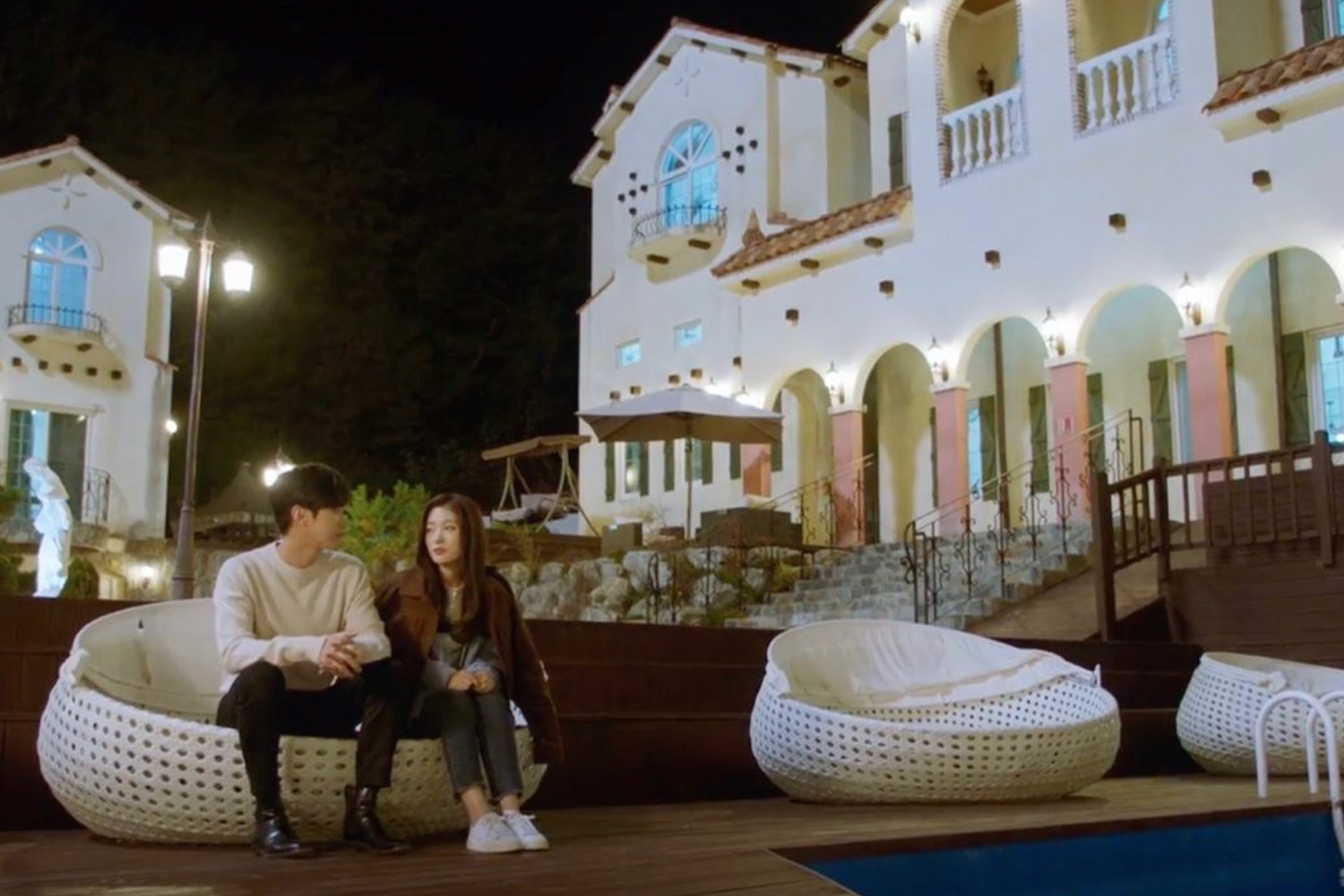 Location: 강원도 홍천군 화촌면 군업안말길 153-16
153-16 Guneubanmal-gil, Hwachon-myeon, Hongcheon-gun, Gangwon-do
---
Taehwa River Myeongcheon Bridge
태화강 명촌대교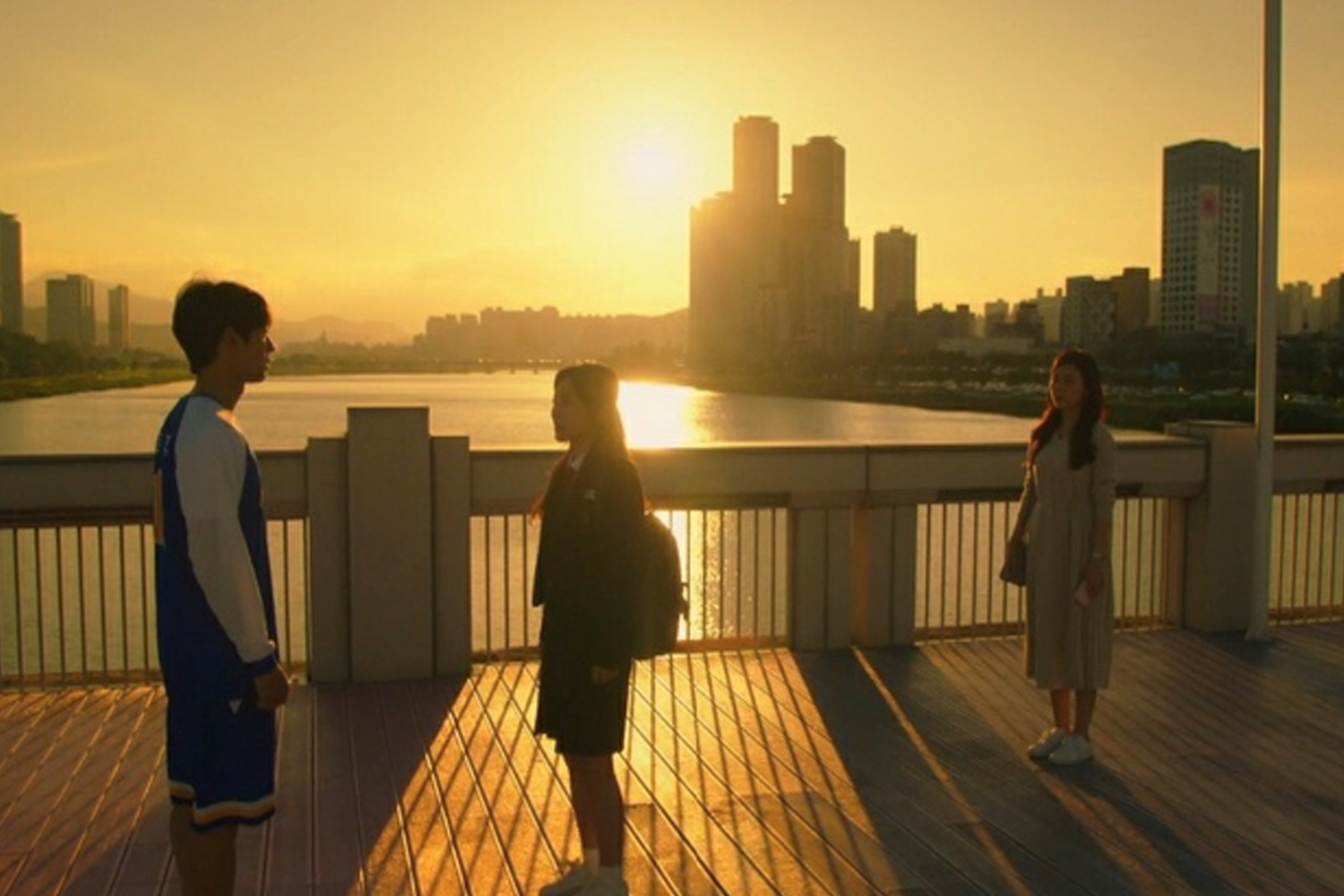 This is a scene that is easily remembered thanks to the beauty of it. 😍
There are many beautiful scenes in the drama (like that kiss scene we just mentioned) but the sunset on this bridge is definitely in our top 3.
The natural beauty of the sun reflecting on the Taehwa Bridge in Ulsan mixes so well with the man-made landscape visible in the distance. It sets the mood in a way that's hard to explain but amazing to look at.
Location: 울산 남구 삼산동 82-10
82-10 Samsan-dong, Nam-gu, Ulsan
---
Gobao Knight Restaurant
고바우 기사식당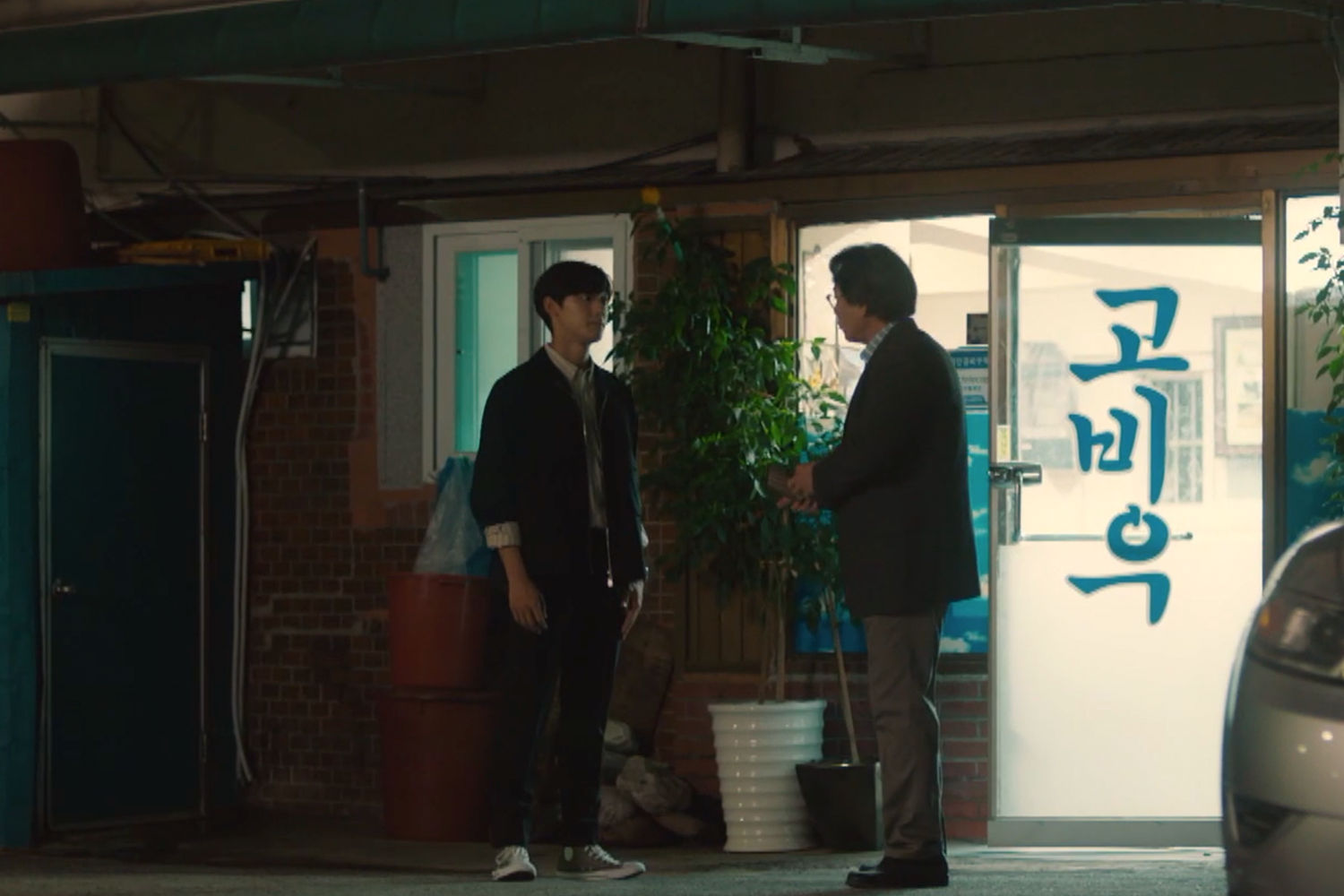 Gobau Knight Restaurant is one that was created with taxi drivers in mind. Similar to truck stops, the idea is that drivers can stop and have a good meal quickly and cheaply, then get back to work.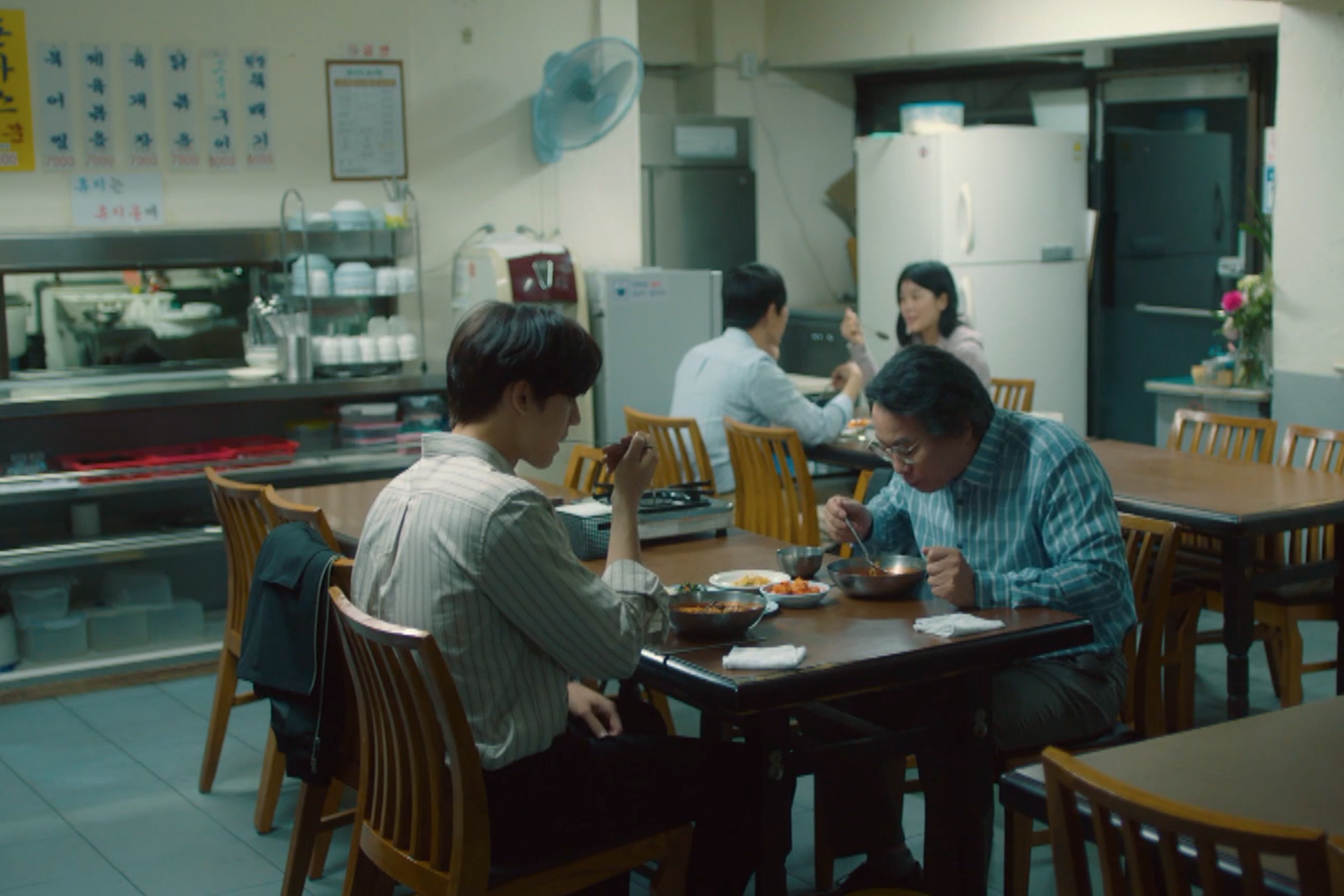 The restaurant is located right in Yongsan and offers delicious food even for those on the budget. If you're ever in the area, try it out!
Location: 서울 용산구 이촌로2가길 25
25 Ichon-ro 2ga-gil, Yongsan-gu, Seoul
Hours: 7am to 9pm (Sunday OFF)
---
Andaz Coffee
안다즈커피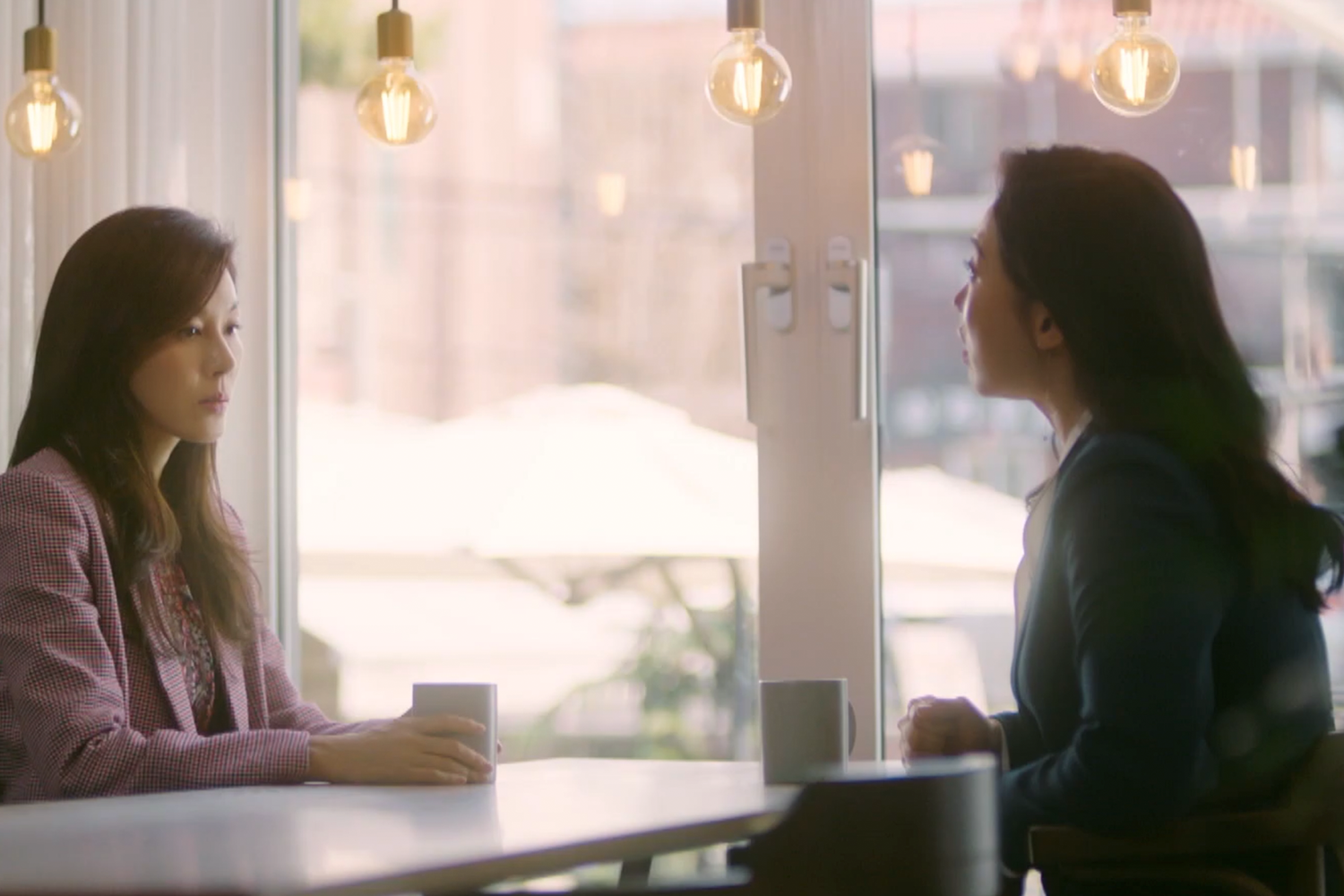 Andaz Coffee from the first episode, is located in Gwangjin-gu in Seoul. Despite being in the middle of the city, it's very large and gives country-side vibes and a good cup of coffee!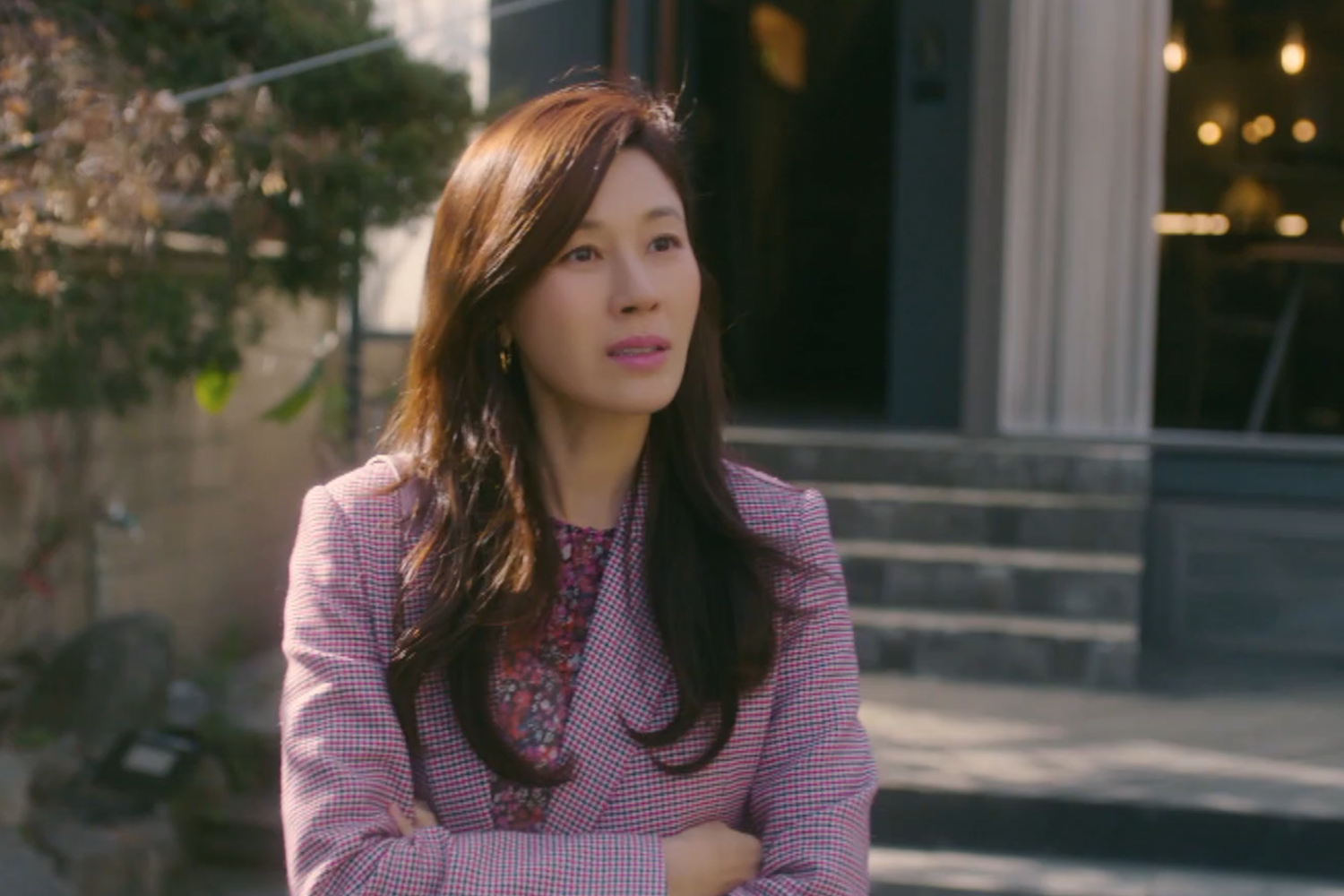 Location: 서울 관진구 천호대로32길 10
10 Cheonho-daero 32gil, Gwangjin-gu, Seoul
Hours: M - F 7am - 10pm; Sa - Su 8am to 10pm
Day Off: Last Monday of each month.
---
Gonbap
곤밥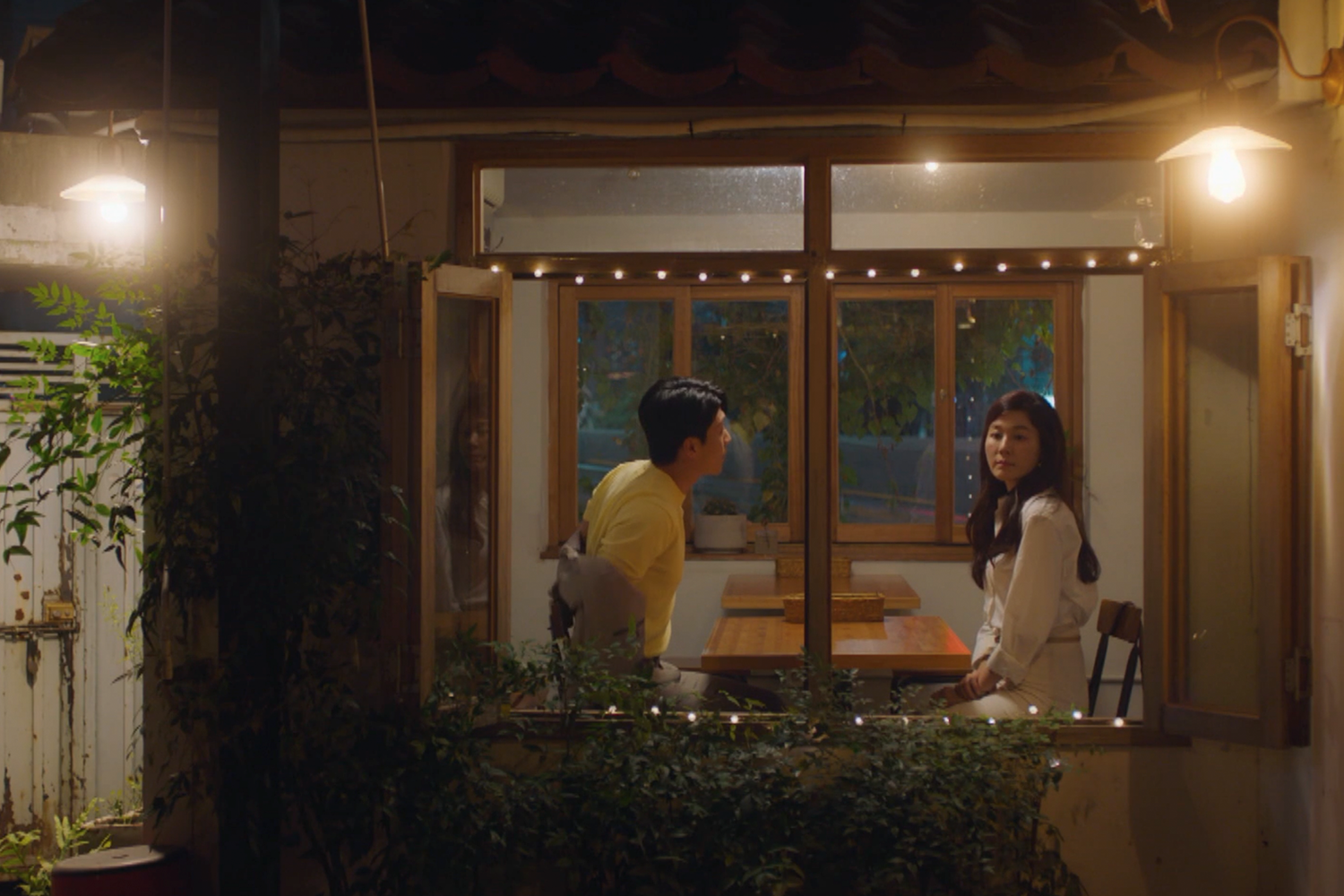 In a scene where Jihoon and Dajung, get a meal, they meet at Gonbap, a home-style restaurant. This restaurant displays no fancy gimmicks, but gives the warm and familiar feeling of eating a home-cooked meal in the comfort of your home!
Gonpab is located near Sangu Station, so it's a good place to go if you're spending time in Hongdae.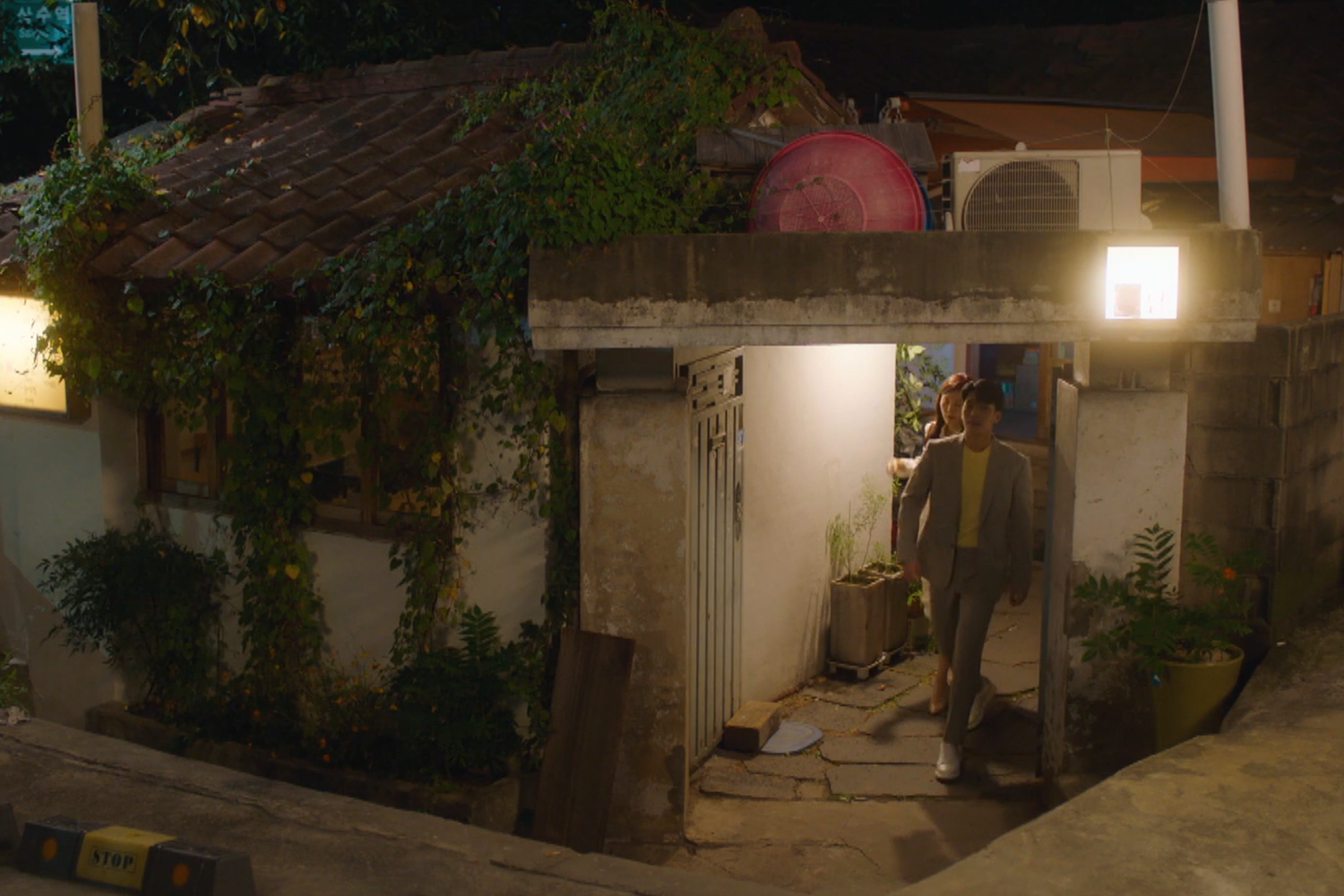 Location: 서울 마포구 토정로 105
105 Tongjeong-ro, Mapo-gu, Seoul
Hours: M - Sa 5pm - 1am (Sunday OFF)
---
Seochon Siwoo Restaurant
서촌시우식당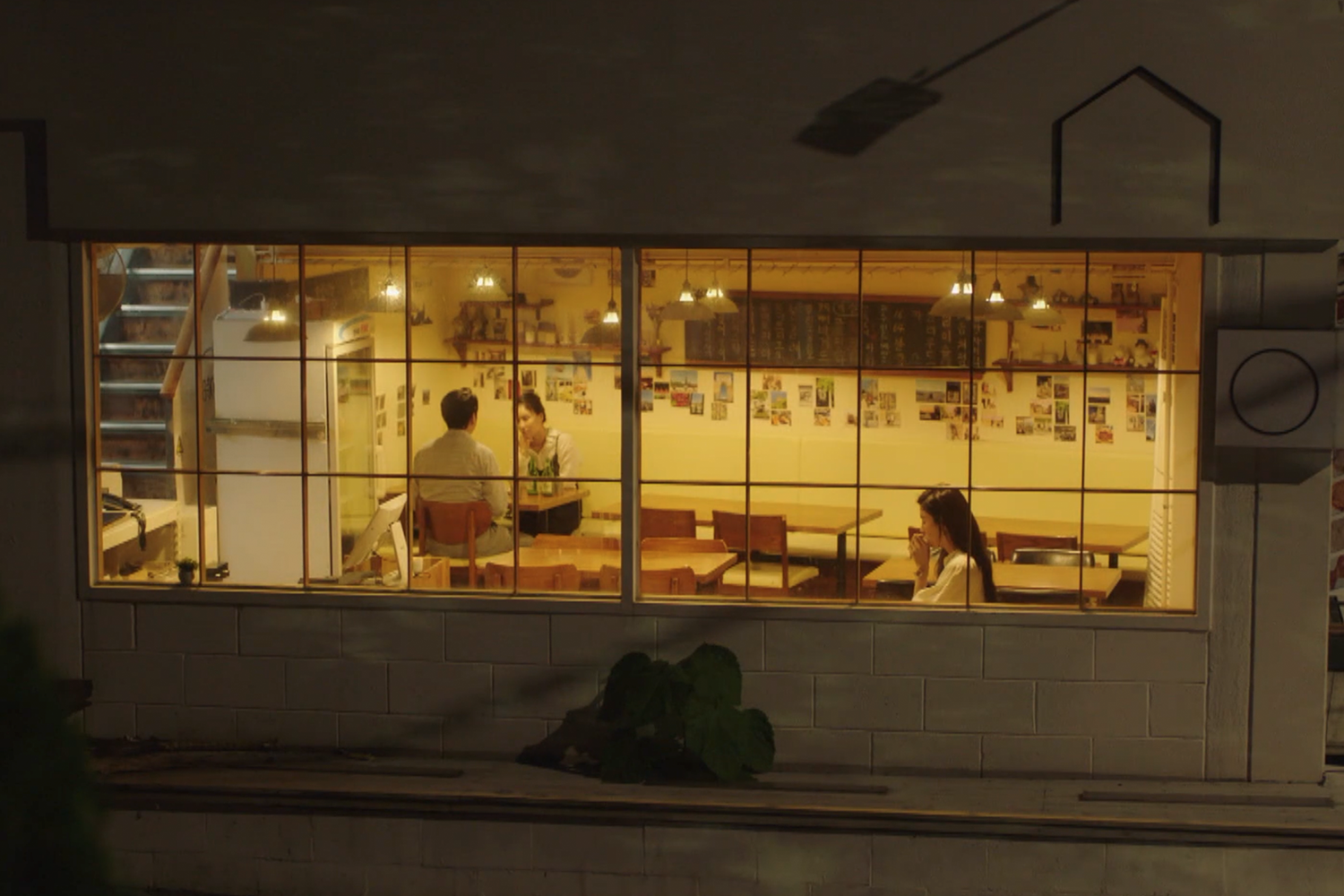 Although you couldn't see it on the sign board for the filming, the 'shigure' restaurant in Seochon, near Gyeongbokgung Palace, was the location of these scenes.
If you are in the Gyeongbokgung area and want to experience the retro feeling of Nishimura, then we recommend stopping by the Siwoo Restaurant.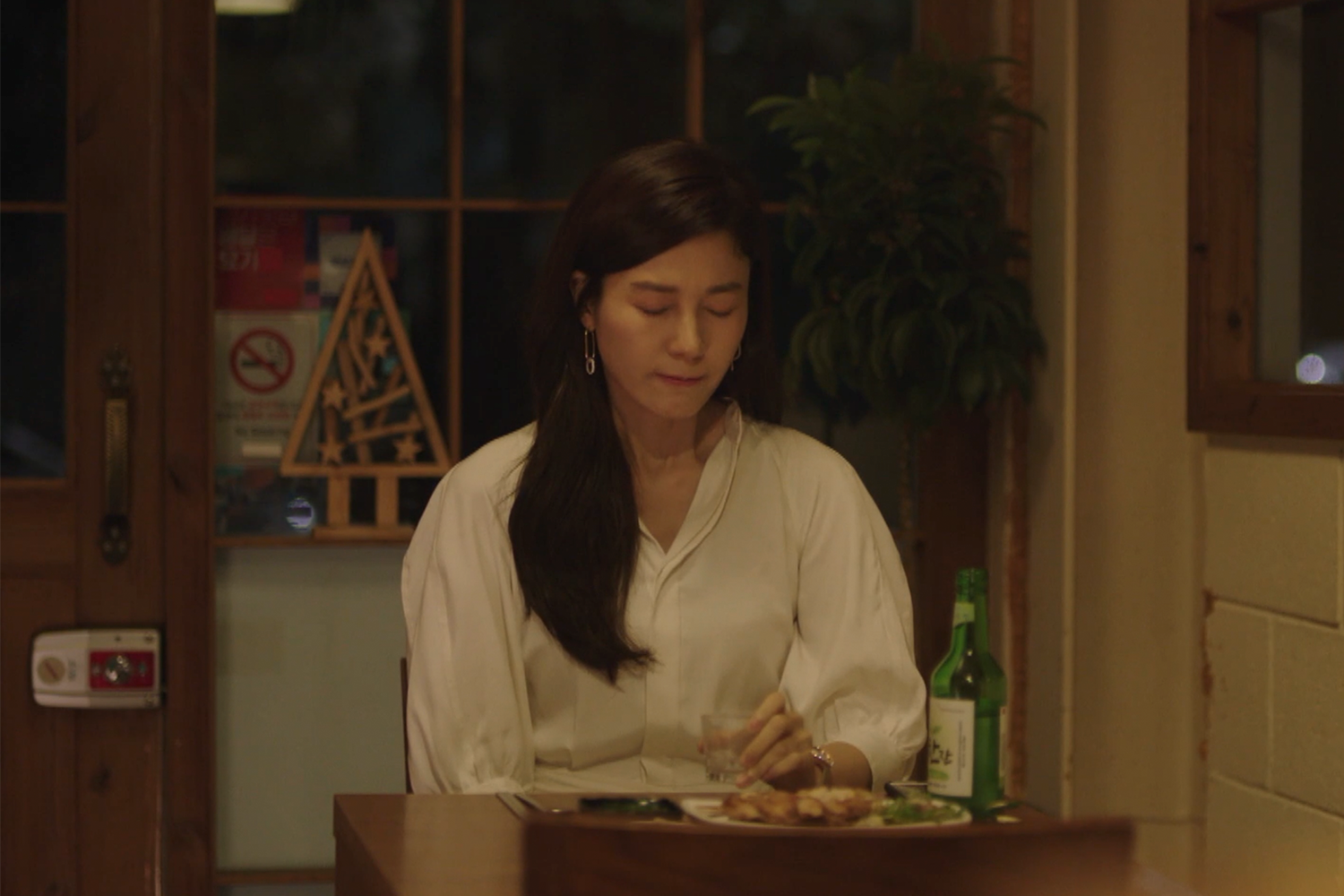 Location: 서울 종로구 필운대로 18
18 Pillion-daero, Jongro-gu, Seoul
Hours: 11am - 9pm (Sunday OFF)
---
Selecto Coffee - Guro Digital Complex Branch
셀렉토커피 구로디지털본점

Does this scene look familiar? This is the cafe where Erin tries to tell Dajung who Wooyoung is!
Selecto Coffee is a coffee chain with branches all over Korea. They have a many espresso beans with different origins at an affordable price.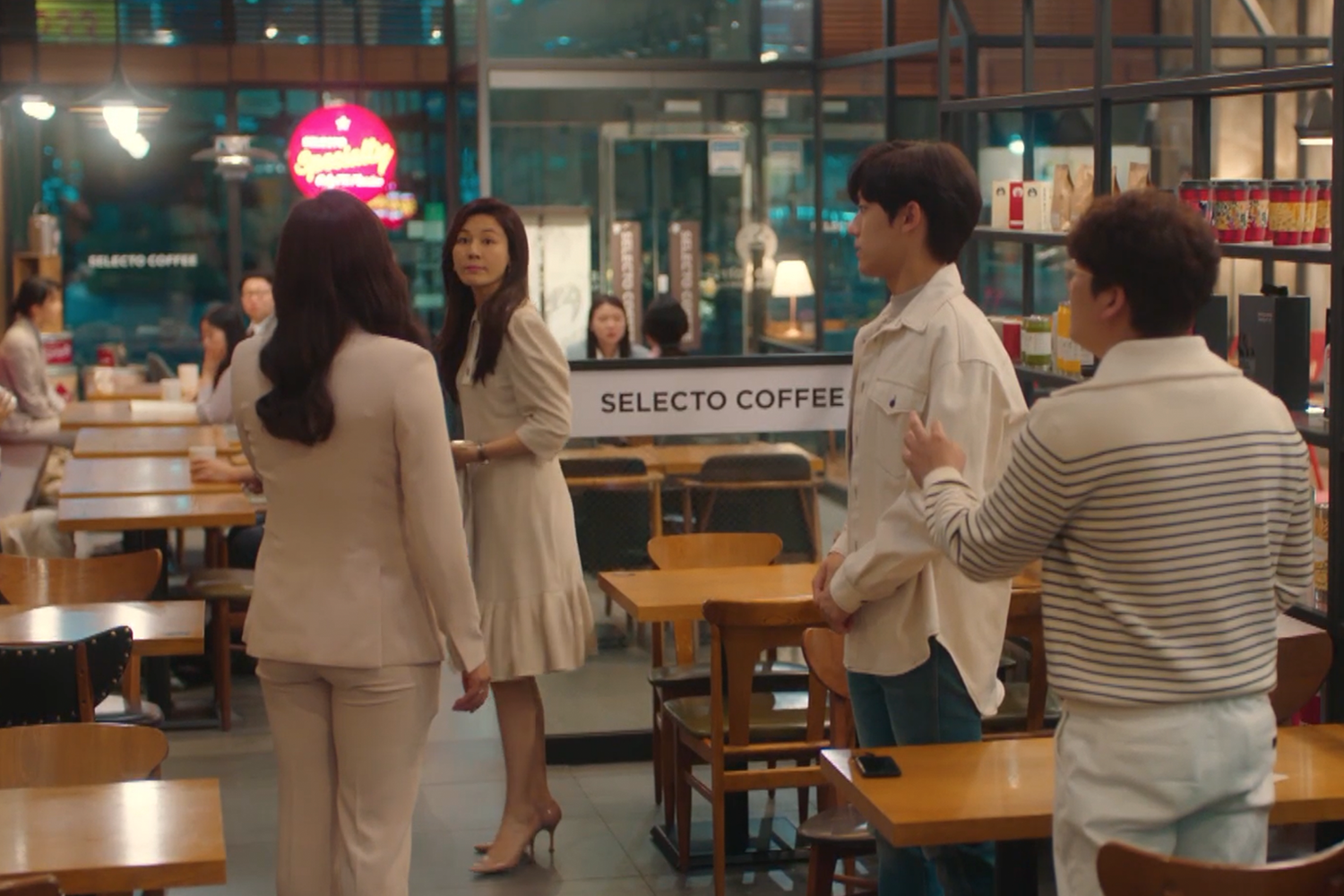 Location: 서울 구로구 디지털로26길 5
5 Digital-ro26-gil, Guro-gu, Seoul
Hours: M - F 7:30am - 7pm; Sa - Su 10am - 6pm (Holidays OFF)
---
OLD MULLAE
올드문래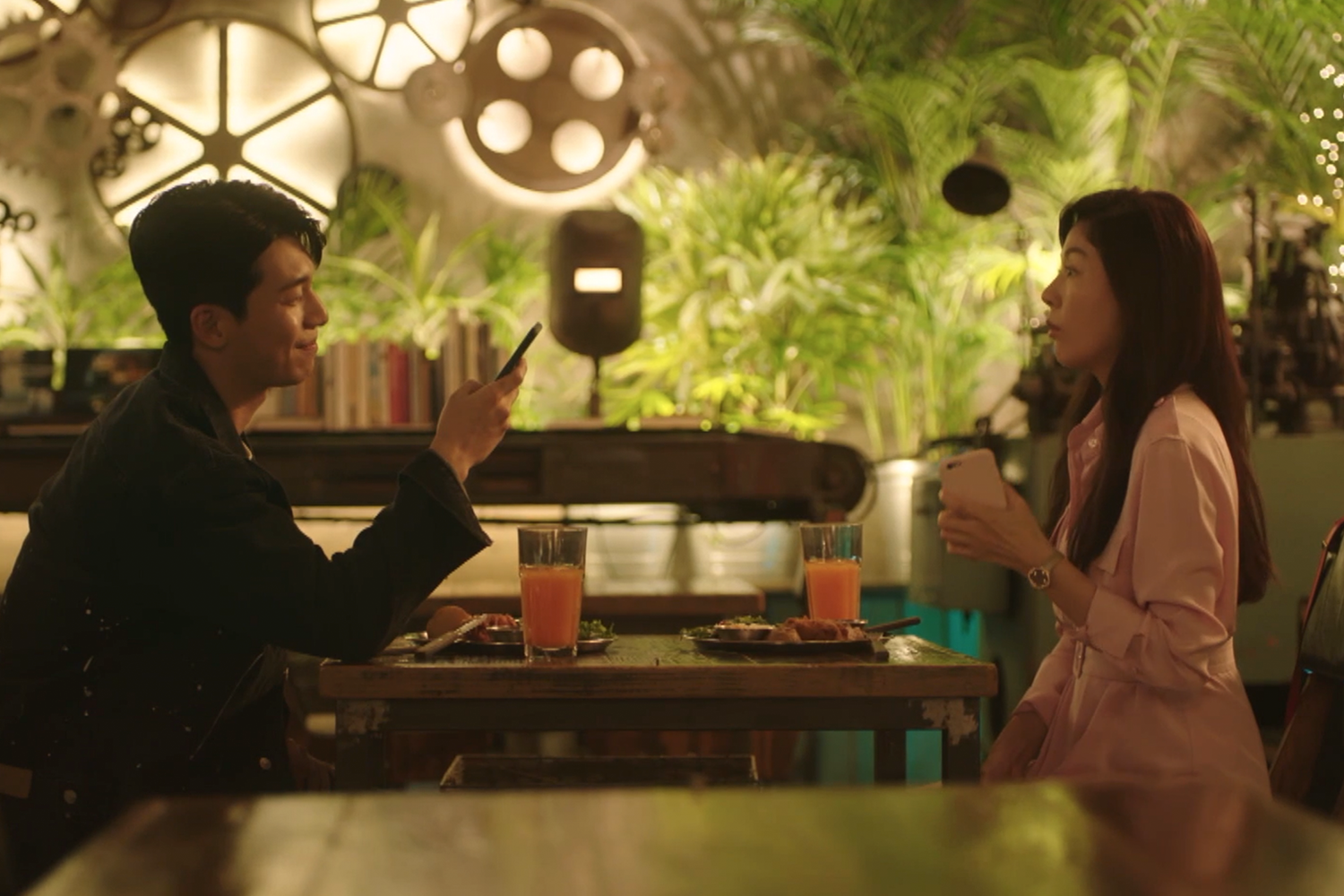 Welcome back Jihoon!
This cute scene where Dajung is so pleasantly surprised was filmed at the famous Old Mullae in Munrae-dong.

It was made from an old warehouse that was remodeled and decorated beautifully using scrap pieces of metal. The atmosphere is out of this world in this place.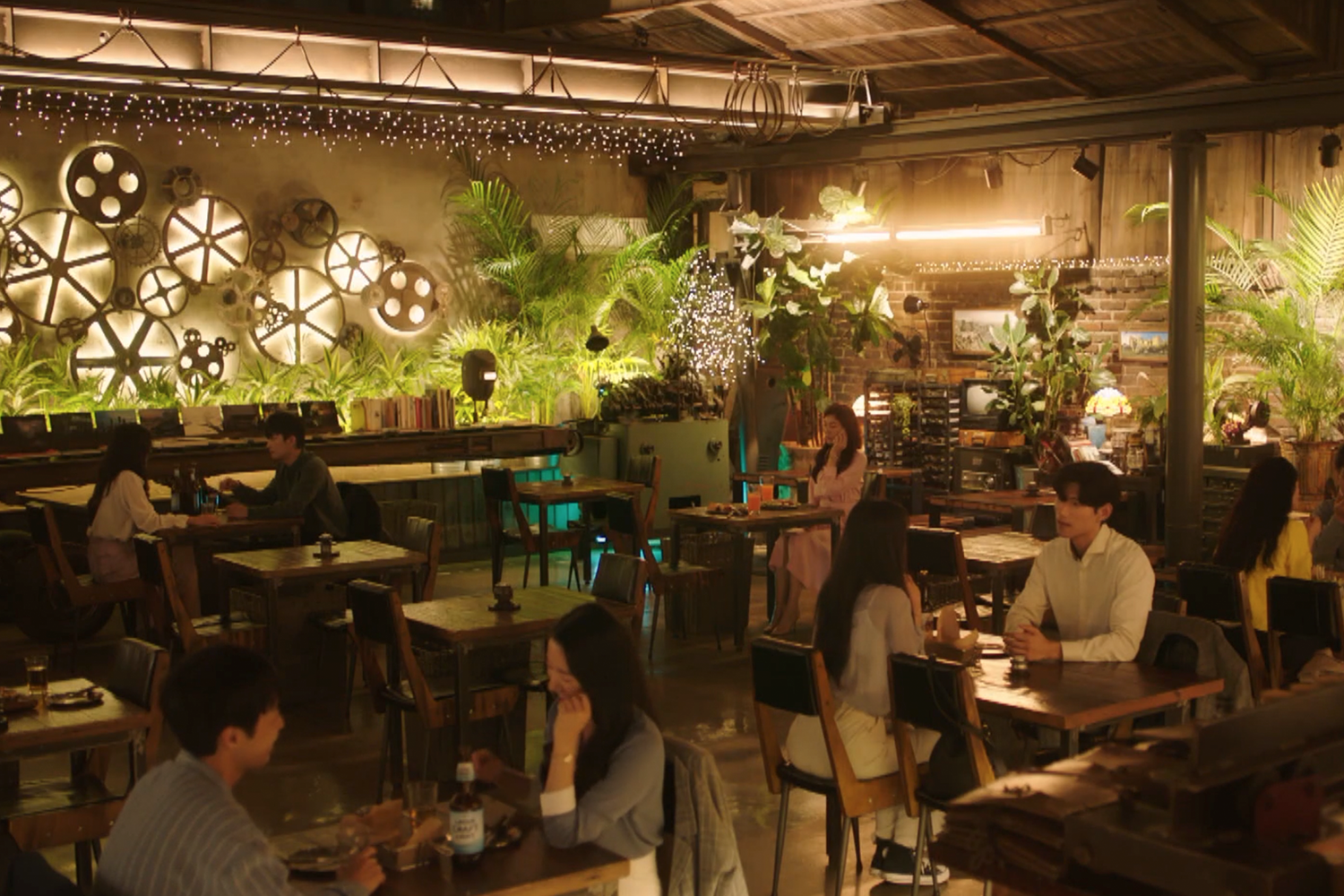 For more food spots located in Monrae-dong, read here!
Location: 서울 영등포구 도림로 433-6
433-6 Dorim-ro, Yeongdeungpo-gu, Seoul
Hours: M - W 10am - 1am; Th - Fri 10am - 2am; Sa - Su 12pm - 12am
---
Camellia Blooms - Yeongnam Branch
동백양과점 연남점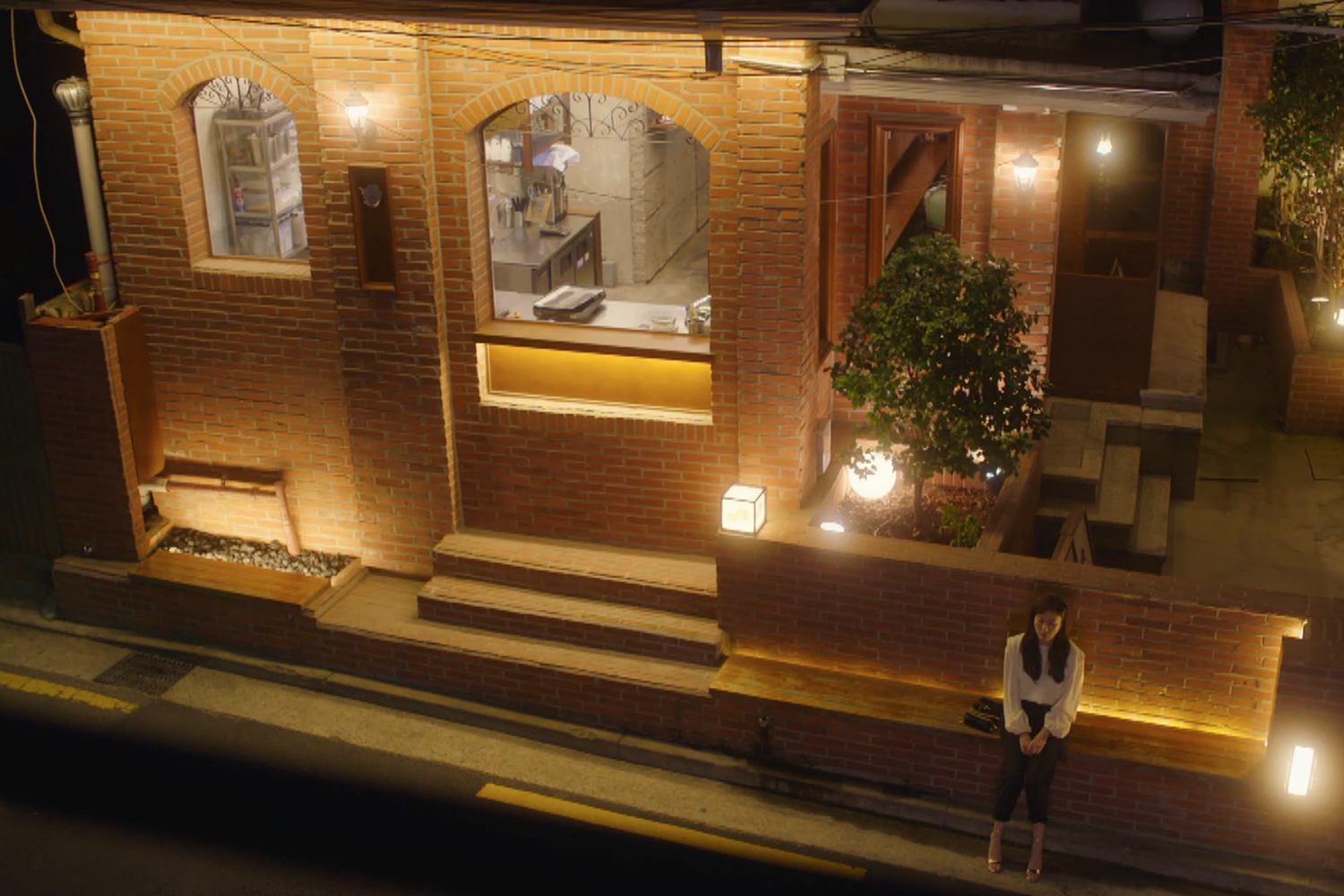 In the scene where Dajung is waiting on the side of the street, we found a familiar view! The photo shows that the area is Yeongnam-dong, and she's outside the Camellia Blooms Cafe (Dongbaekyanggwajem) in Hongdae.
The sophisticated look of the bricks with the illuminated lights makes the view even more impressive. If you're ever in the Yeongnam, go for a nice walk and enjoy the night view.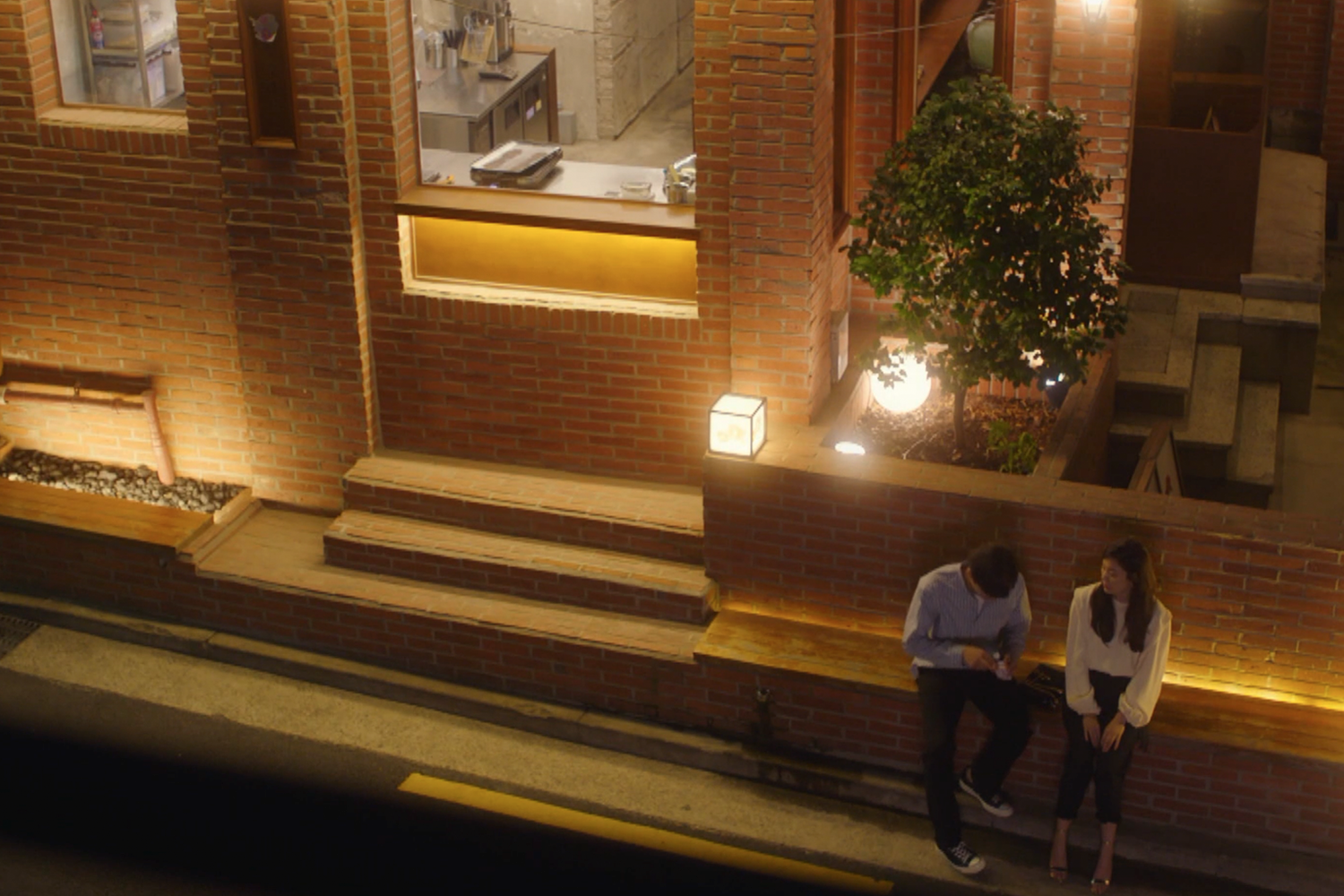 Location: 서울 마포구 성미산로29안길 8
8 Seongmisan-ro 29angil, Mapo-gu, Seoul
Hours: 12pm - 11pm (Mondays and Tuesdays OFF)
---
Mojeon Pork Ribs
모전 돼지갈비 본점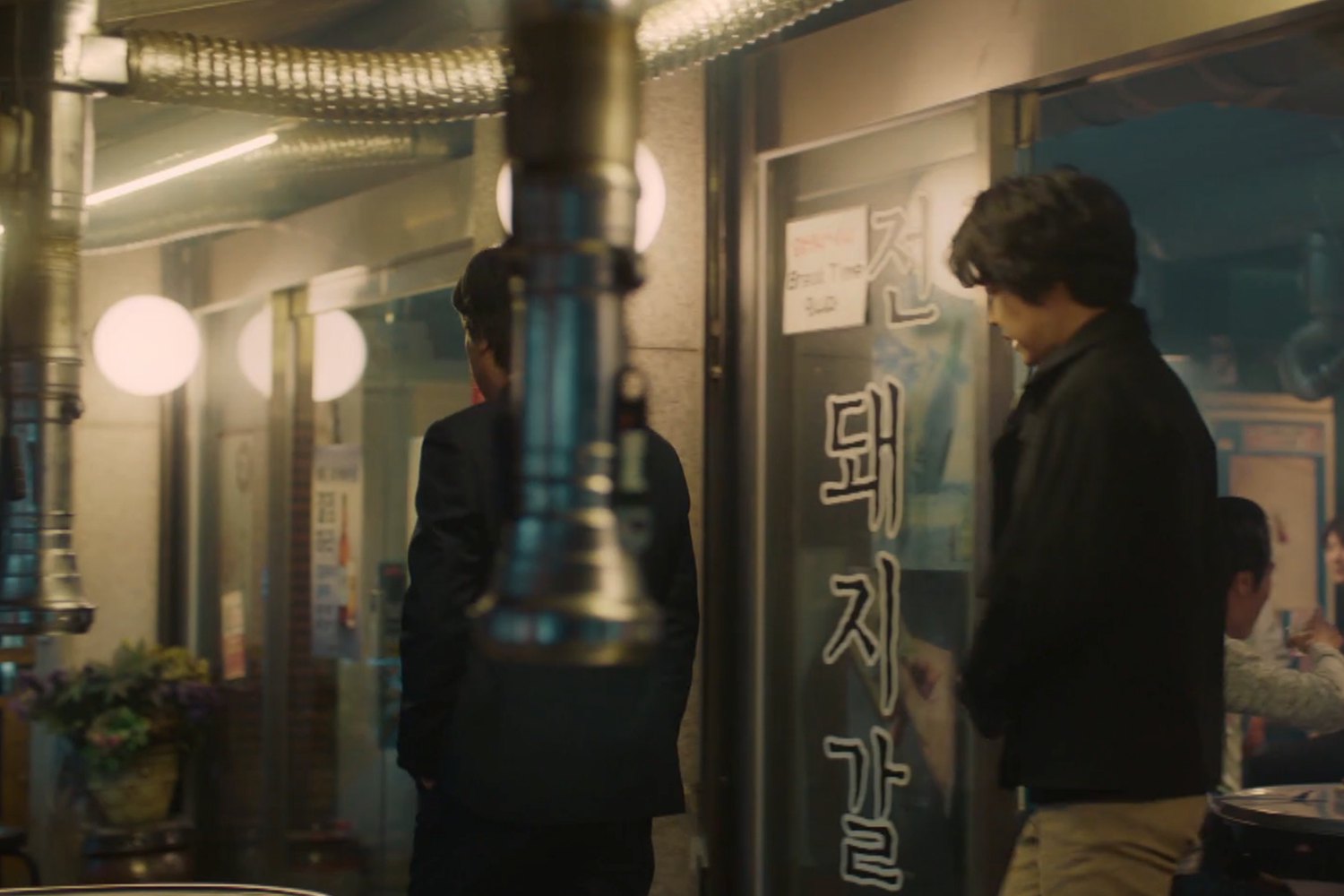 If you remember this drama well, you'll remember that they said this restaurant is located in Busan, but actually it's located in Goyang City, just west of Seoul.
It has a reputation for being very delicious (and also expensive..) but it is characterized by all meat being from Korea (for the most part, domestic meat is pretty expensive, particularly beef).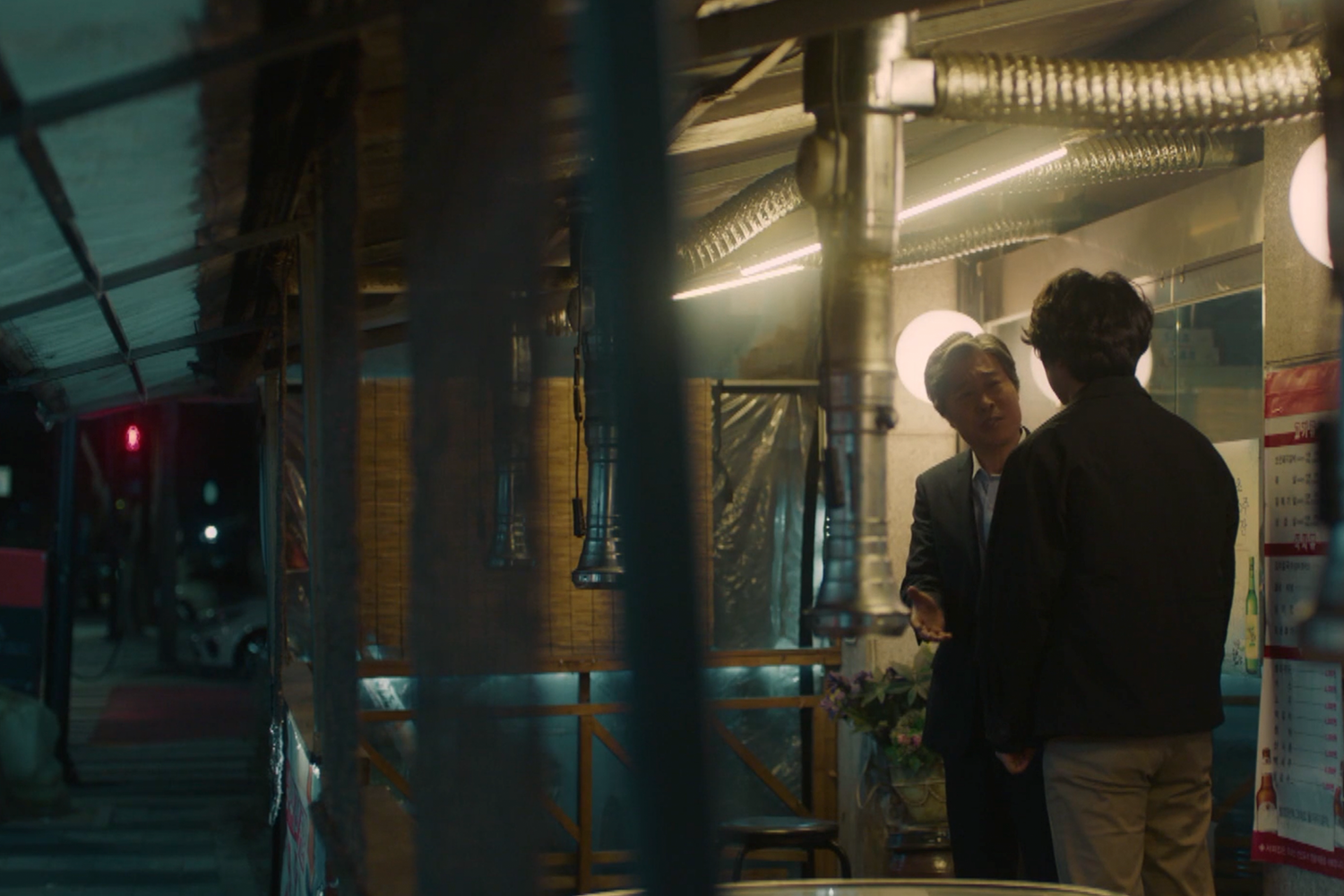 Location: 경기 고양시 일산동구 백석로86번길 6-12
6-12 Paekseok-ro 86beon-gil Ilsandong-gu, Goyang-si, Gyeonggi-do
Hours: 11am - 12am (New Years Day OFF)
---
AY Lounge




AY라운지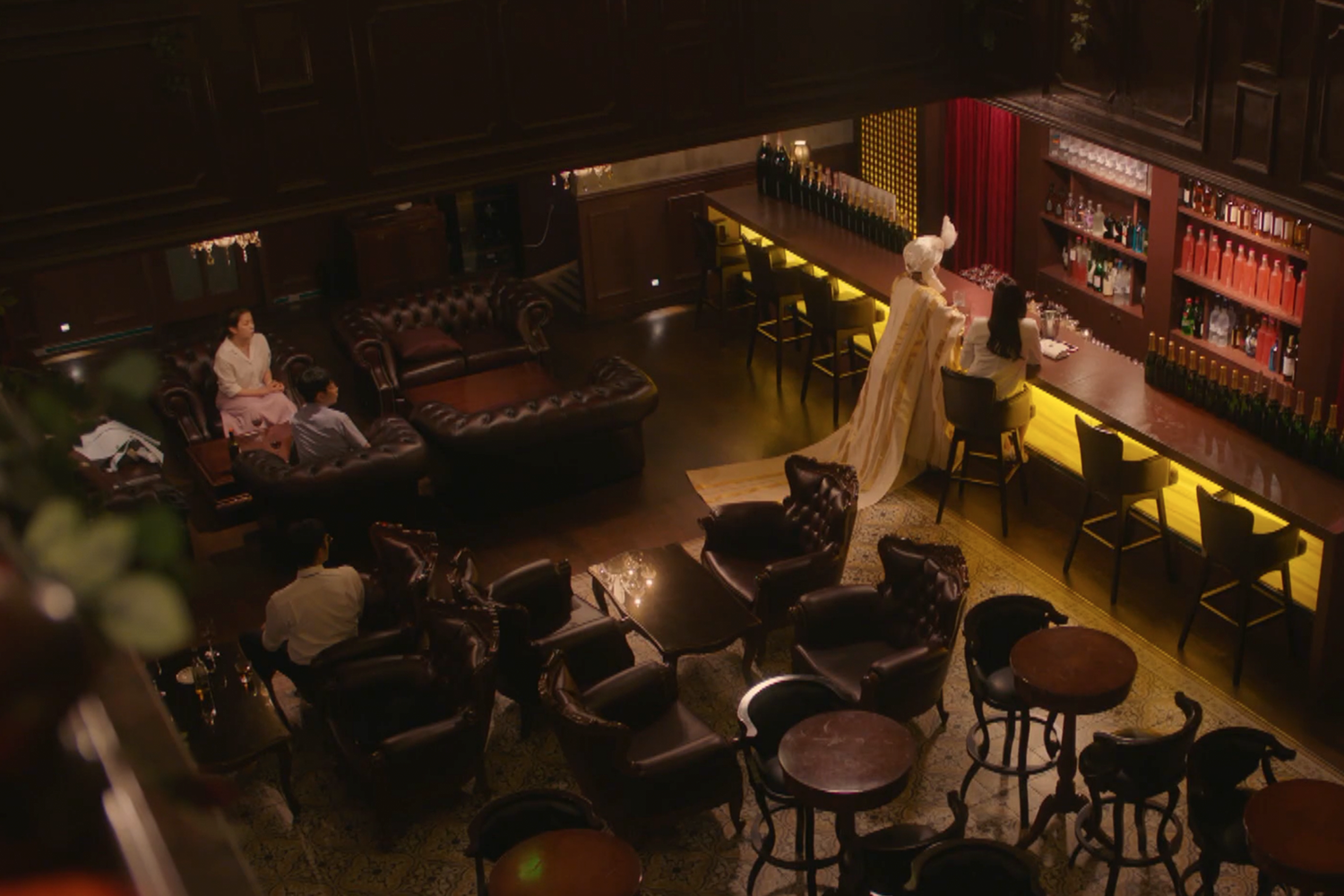 The AY Lounge is a filming location us by many other dramas, including the earlier mentioned 'Backstreet Rookie.' It's a longe bar so the atmosphere (and prices) are quite high-end.
However, since filming, the lounge has moved to another location.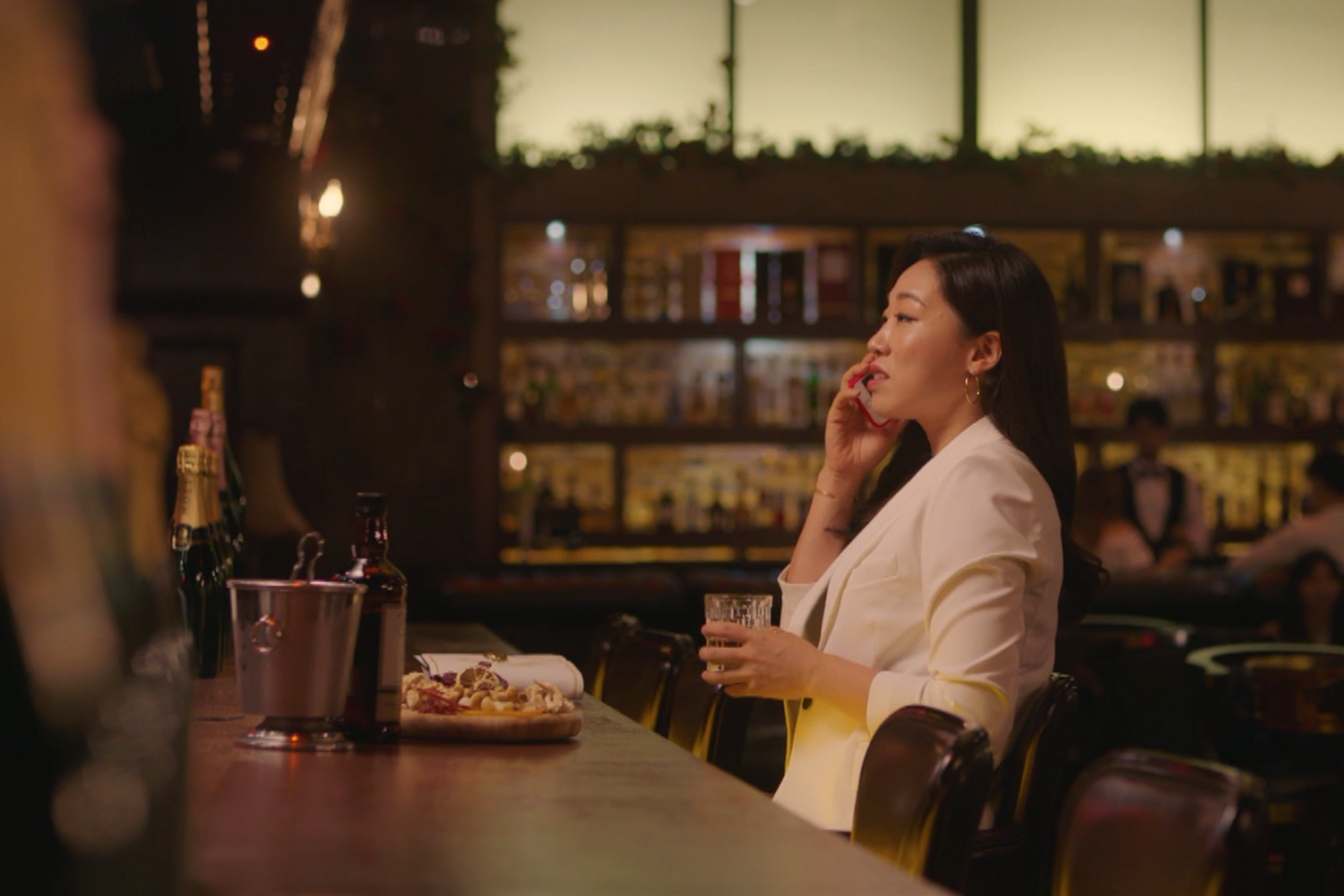 Old Location: 서울 강남구 강남대로92길 B1
B1 Gangnam-daero 92-gil, Gangnam-gu, Seoul
New Location: 서울 강남구 역삼동 819-9 제리스플레닛호텔 지하 1, 2층
819-9 Yeoksam-dong, Gangnam-gu, Seoul
Basement 1 & 2 Floor
Hours: 6:30pm to 3am (Sunday OFF)
---
Moromiku City - Gwanggyo Cafe Street Branch
모로미쿠시 광교카페거리점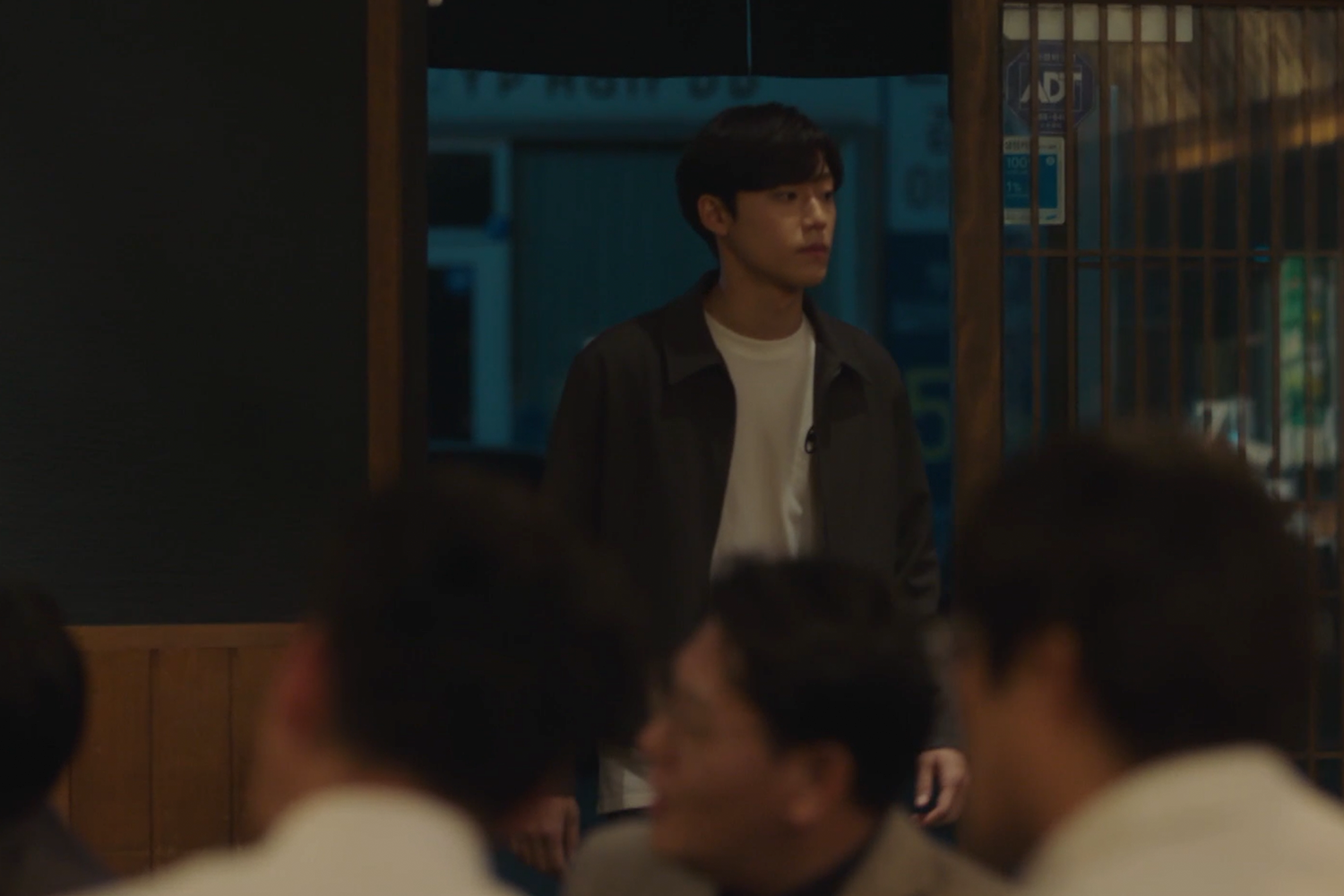 This Japanese restaurant is located on the cafe street in Suwon. Like many working people in Korea, they stop by this type of place to have a drink to let go of the day's stress.
Want to try drinking like a native? 😉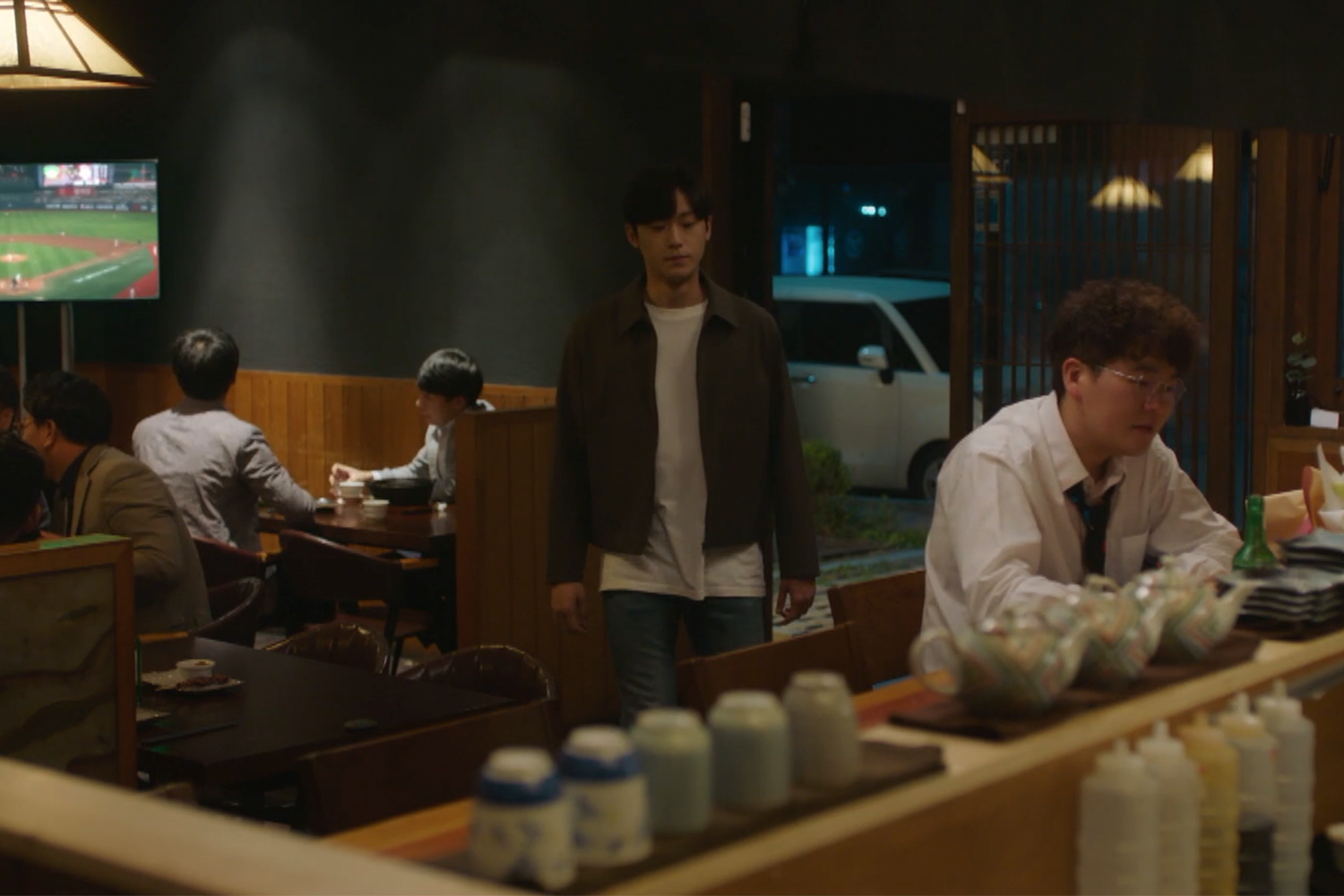 Location: 경기 수원시 영통구 선트럴파크로 127번길 48
48 Central Park-ro 127beon-gil, Yeongtong-gu, Suwon-si, Gyeongi-do
Hours: Tu - Sa 5:30pm - 2:30am; Su - M 5:30pm - 1:30am

---
This was our summary of locations for the drama '18 Again'. We hope you enjoyed it and learned some cool places to visit when you're in Korea. Let us know what you think of our list of locations and tell us which drama you think we should cover next. As always, if you have any questions or concerns, please contact us at help@creatrip.com or join our Facebook Group where you can connect and ask questions freely. Also, make sure to follow us on Instagram, TikTok and Facebook to get all of our latest content about Korea.
---