Fake Luxury Goods In Korea | Are Koreans Really Against Them?
After Single's Inferno Song Ji-a's controversy, the issue of fake goods in Korea has come into the spotlight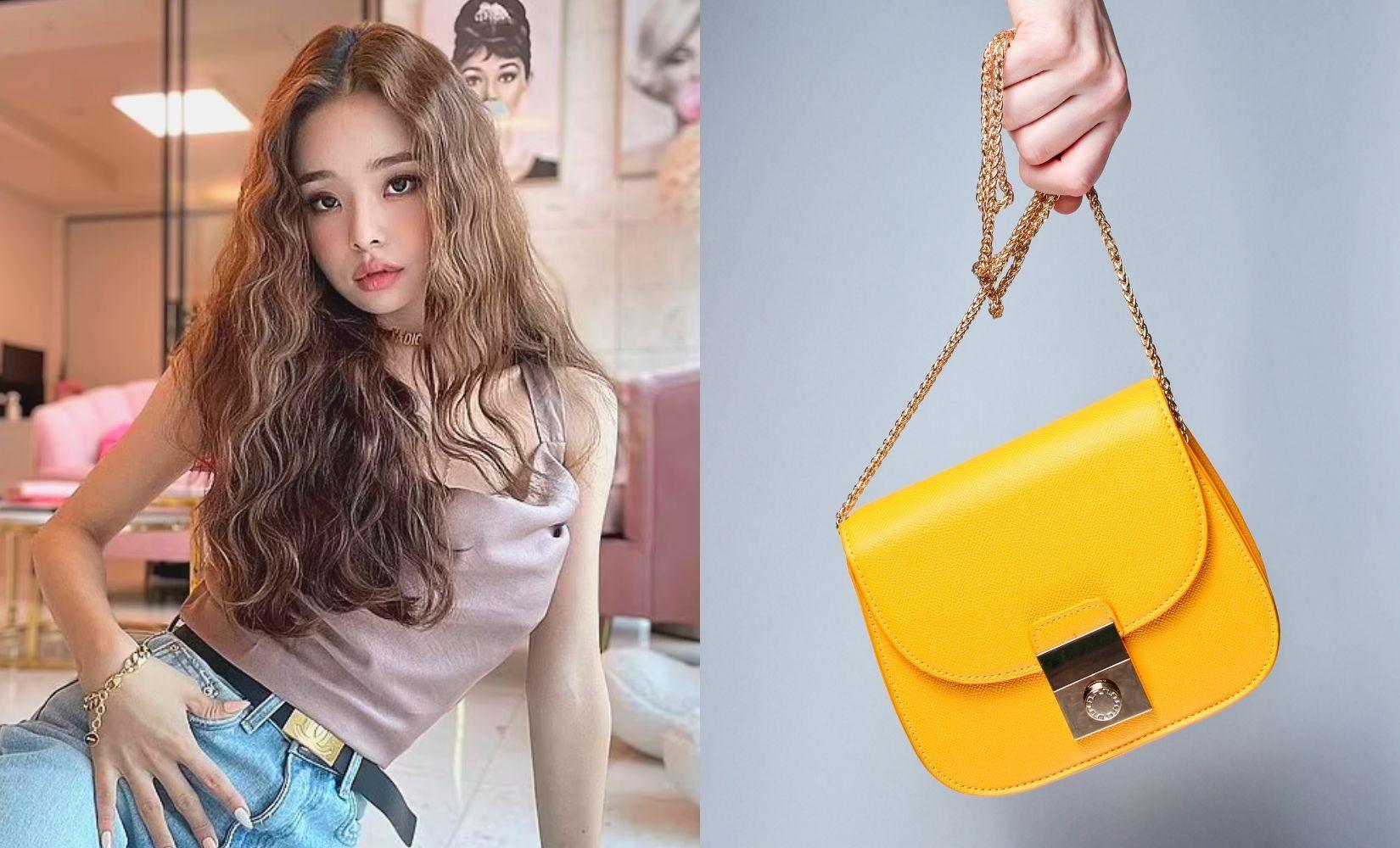 Recently, Song Ji-a from Single's Inferno came under fire for her use of fake luxury goods and opinions are divided among netizens on Korean social networks. Is it true that Koreans don't use fakes? Let's take a look at Koreans' attitudes towards fake goods.
---
Sale Of Luxury Goods During COVID-19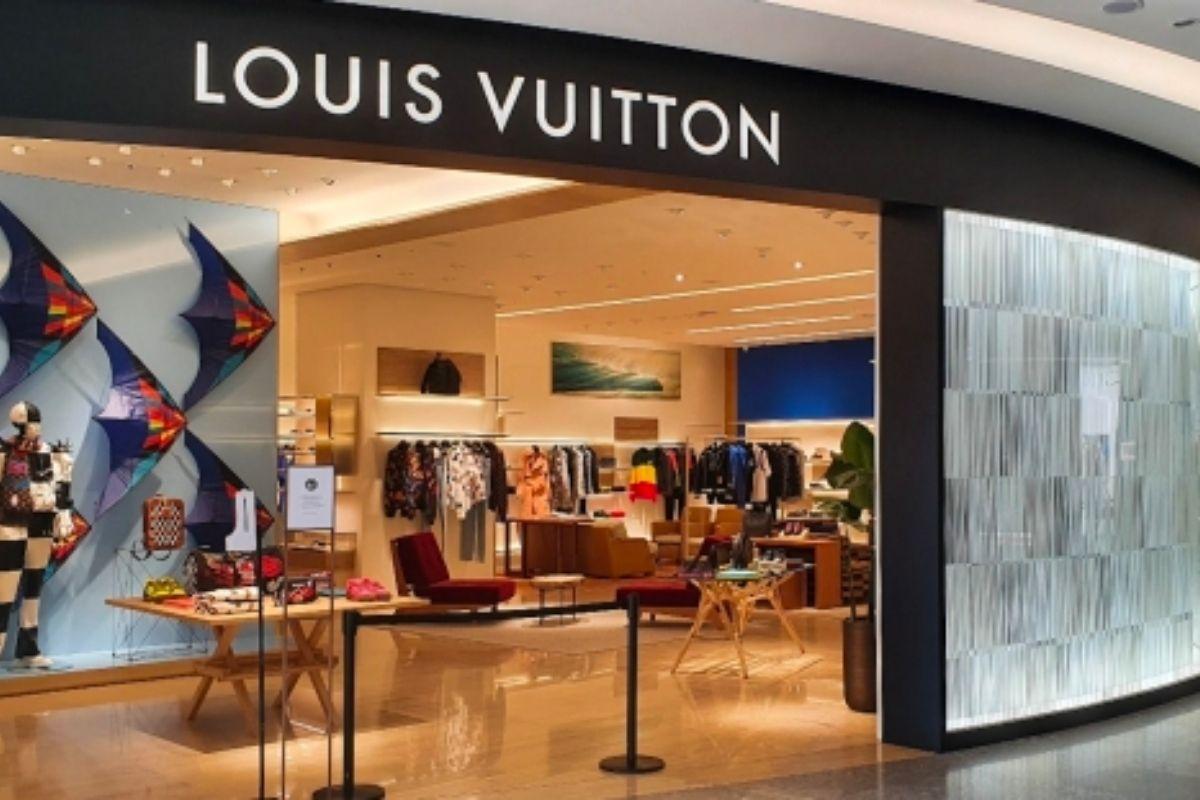 Source: 서울신문
In Korea, many people use brand-name products. When walking on the streets, you'll see many Koreans with luxury items, from clothes and bags to shoes.
During the COVID-19 pandemic, the economy slowed down and you would think that the luxury market in Korea would be stagnant too. However, the demand for luxury items has actually soared in Korea.
According to the Korea Parliament's Finance and Strategy Committee, up to 350 billion won (approx. 291 million USD) worth of luxury bags were imported in August 2021 alone!
Compared to in August 2019, when the import value of luxury products was 177.5 billion won (approx. 147 million USD), it can be seen how rapidly the demand for luxury goods in Korea has increased.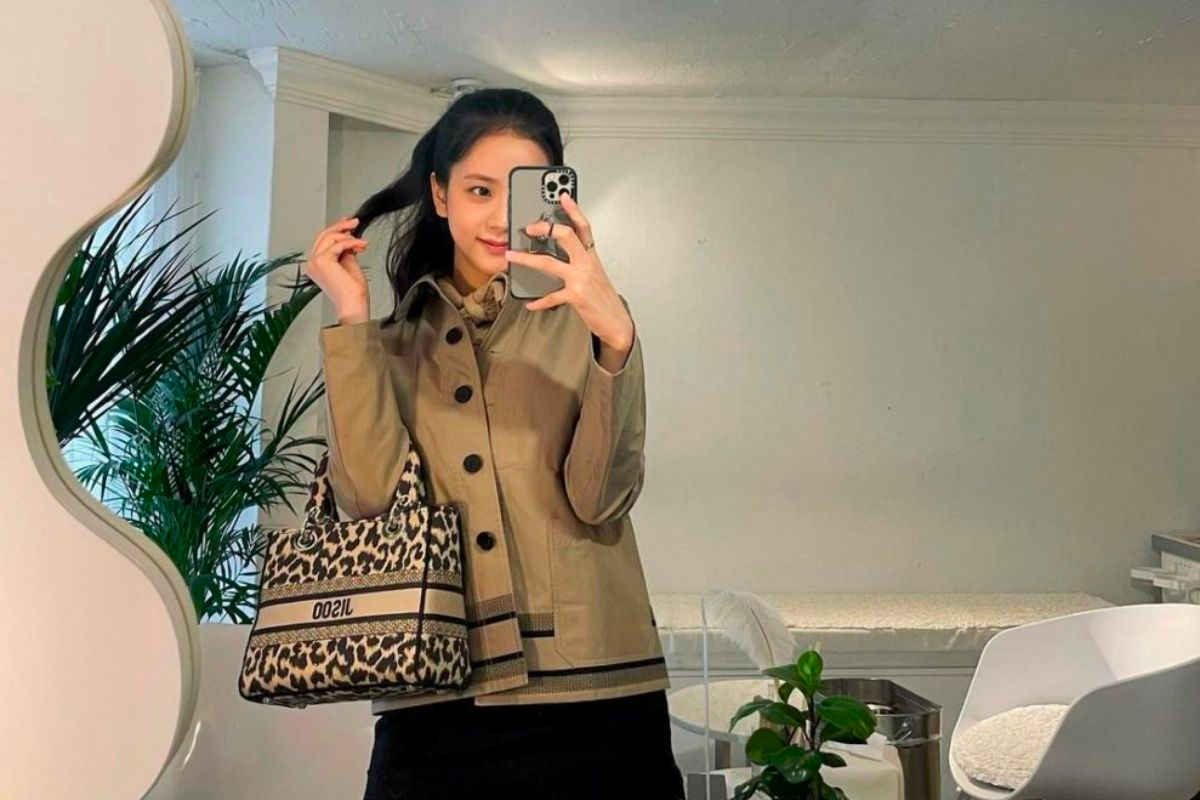 BLACKPINK Jisoo
The age group of people who buy luxury products in Korea has also changed. Previously, most of the people who bought luxury items were middle-aged people with stable jobs and good incomes, but these days, the MZ generation are the ones buying the luxury products.
According to a study jointly conducted by the Korea Economic Daily and Shinhan Card Big Data Center, those in the age group 20 to 39 had more luxury purchases than those in the age group 40 to 69.
In the first half of 2021, women in their 20s and 30s accounted for 29% of the customers making luxury purchases worth more than 1 million won (approx. 800 USD), and female customers aged 40 to 69 accounted for 26% of the total.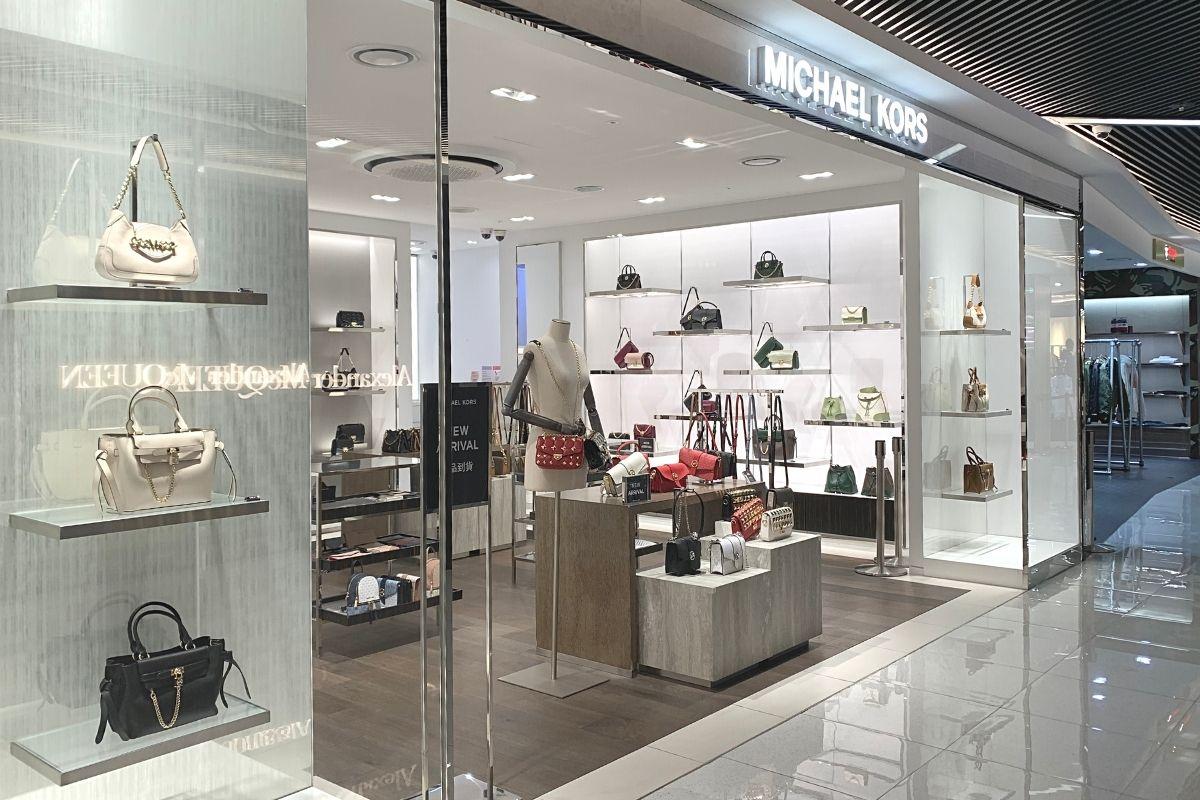 The reason why Korean teenagers spent so much money on luxury goods was because during the COVID-19 pandemic, traveling abroad became more difficult, so instead of traveling, they chose to spend money on luxury goods instead.
In addition, because housing costs are too high, people are no longer able to save enough money to buy their own house. Also, the interest rates of savings accounts are only 1-3% a year, making young people want to focus more on their lives in the present than the future.
Rather than trying to save money to buy a house, which seems impossible, many choose to treat themselves to luxury bags instead.
However, as the market for luxury goods grows, the next problem is fake and copied goods.
---
Is The Fake Market Booming In Korea?
According to the Korean Intellectual Property Office (KIPO), the number of fake goods sold online has increased by more than 204.4 percent from January to August 2020.
The Korea Customs Service also reported that more than 1,866 fake handbags smuggled into South Korea have been caught over the past four years, with the total value reaching 467.9 billion won (approx. 390 million USD).
The handbag brand with the most fakes sold in the Korean market is Louis Vuitton. The number of fake Louis Vuitton items seized by the Korean Customs is very high and worth as much as 148.4 billion won (approx. 123 million USD). This is followed by more than 70.1 billion won (approx. 58 million USD) worth of fake Chanel and 29.5 billion won (approx. 24 million USD) worth of fake Gucci. The number of fake bags seized is the highest it's been since 2017, especially for Louis Vuitton.
Most of the fake products originated from China. Fake goods from China accounted for 97.8%, Hong Kong accounted for 1.8%, Japan accounted for 0.1%, and other countries accounted for 0.3%.
If there are so many fake imports, it means someone must be buying them, right? So, there are definitely lots of people in Korea who purchase fake luxury items. Since the MZ generation often shops online and is a now a major buyer of luxury goods, it is predicted that demand for counterfeit goods in Korea will continue to increase.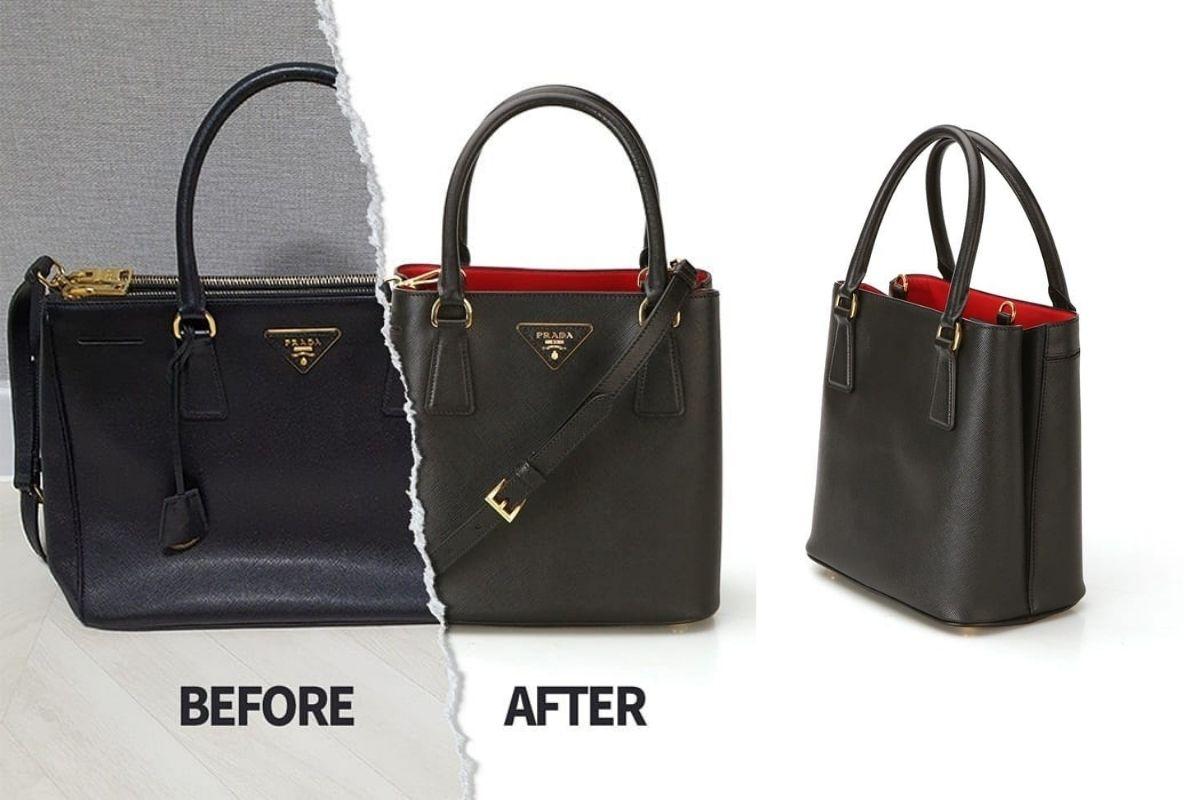 Source: Leather Monster
In addition, another trend that is happening in Korea is to reform old luxury bags into new ones. Old, worn bags will be cut and transformed into smaller bags, wallets, and key chains. According to Leather Monster (레더몬스터), a company specializing in luxury repair, the average monthly order amount has increased four to five times compared to 2019 (Source: JoongAng).
Although you can't be sure these modified luxury items are genuine, it seems that the MZ generation has accepted this idea since they get a new luxury item that is also eco-friendly since it's made by recycling an old bag.
---
Why Use A Fake?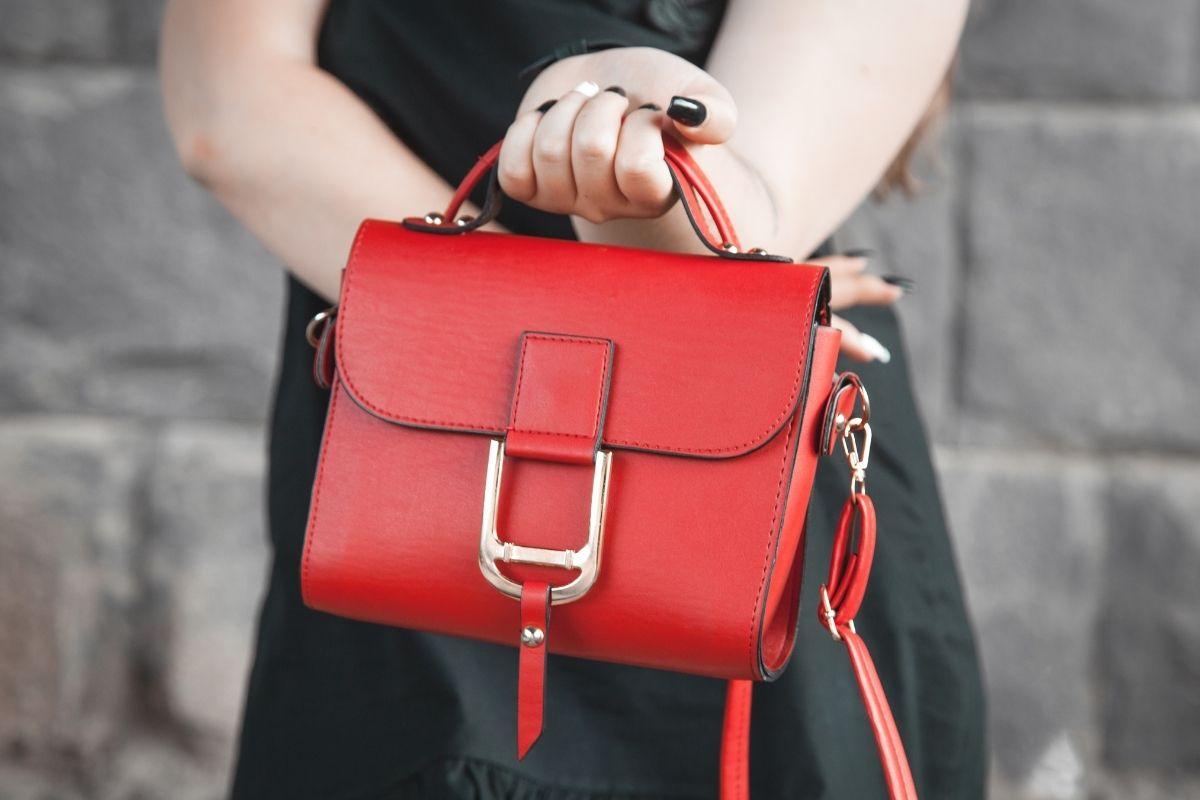 Korea is a country that values appearances. One's clothing, bags, and other accessories can all be used to judge a person.
Although not all Koreans are like that, many people will look at someone's shoes, clothes, or wallet to judge someone. So, many people use luxury goods to create a luxurious and classy image.
However, not everyone can spend millions of won on luxury goods. Fakes usually cost one tenth of the actual price, so some people will decide to spend their money on a fake instead of an authentic product. This is especially true because some fake goods are now very similar to the real thing, so it's becoming more and more popular.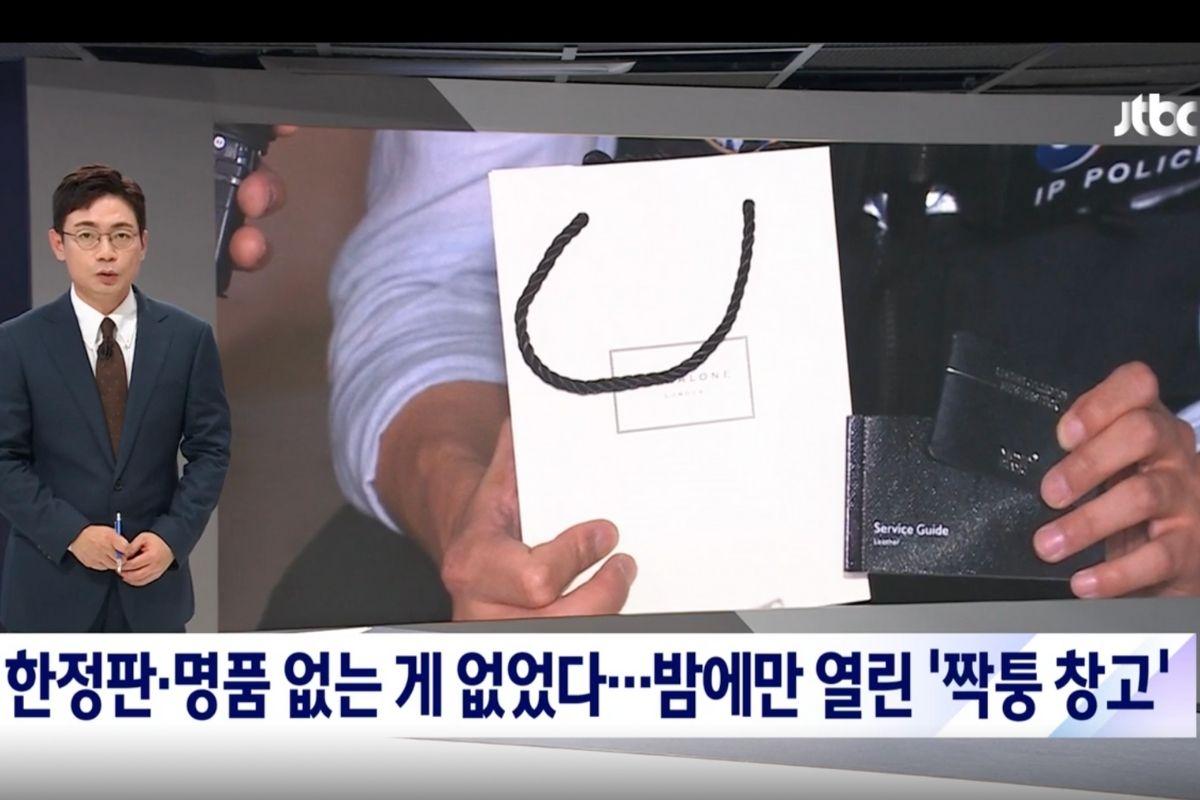 Source: jtbc
If you search for the word "fake goods," the related searches are "where can I buy fake goods" and "how to buy fake luxury products". It shows just how many searches are made related to fake goods. Fakes were previously sold secretly at Namdaemun, Dongdaemun, Itaewon, and Myeongdong markets, but now, many are being sold online.
According to the analysis, one of the reasons for the popularity of counterfeit products is that consumers are willing to buy low-priced products with famous brand logos even if they are fake. Many people are satisfied to buy these fakes at low prices and still feel like they are using an expensive handbag.
---
Korean People's Attitude Towards Fake Goods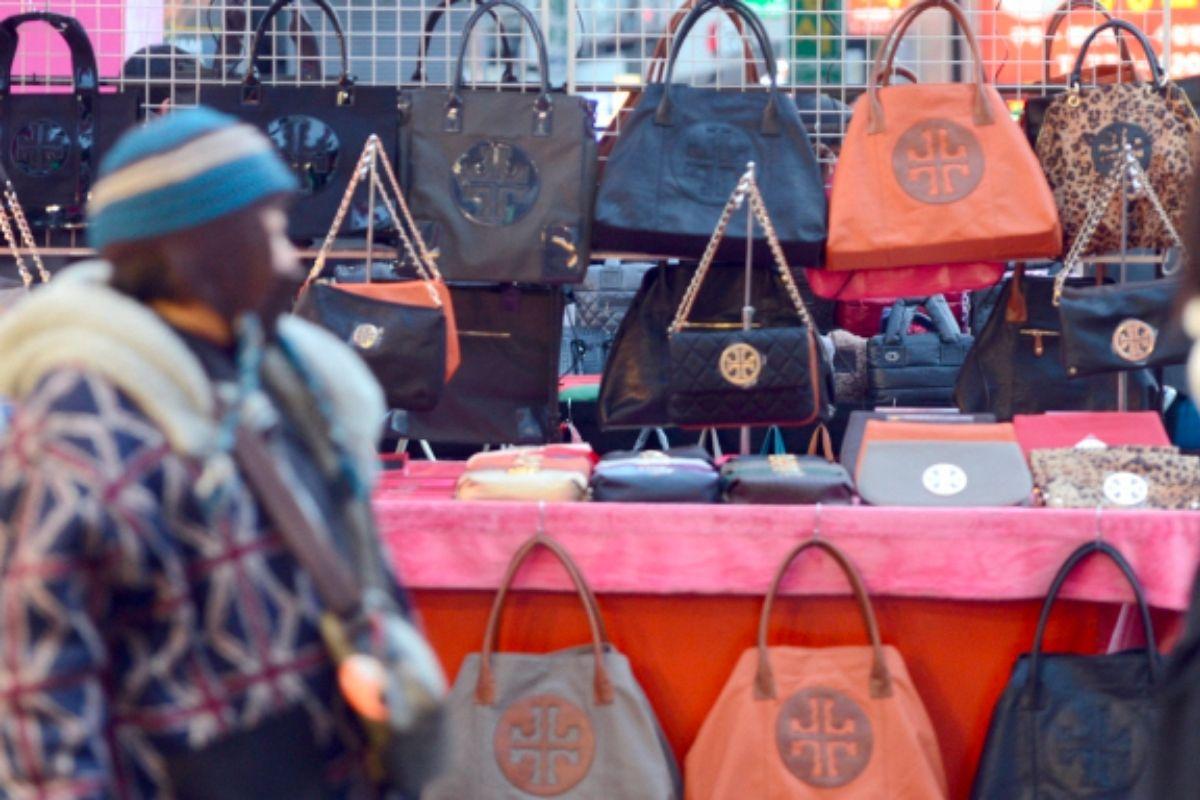 Source: 서울신문
In Korea, the use of fake products is a delicate issue. People are embarrassed when they're caught using fakes. Many people are against them and it's a serious issue when celebrities are caught using them.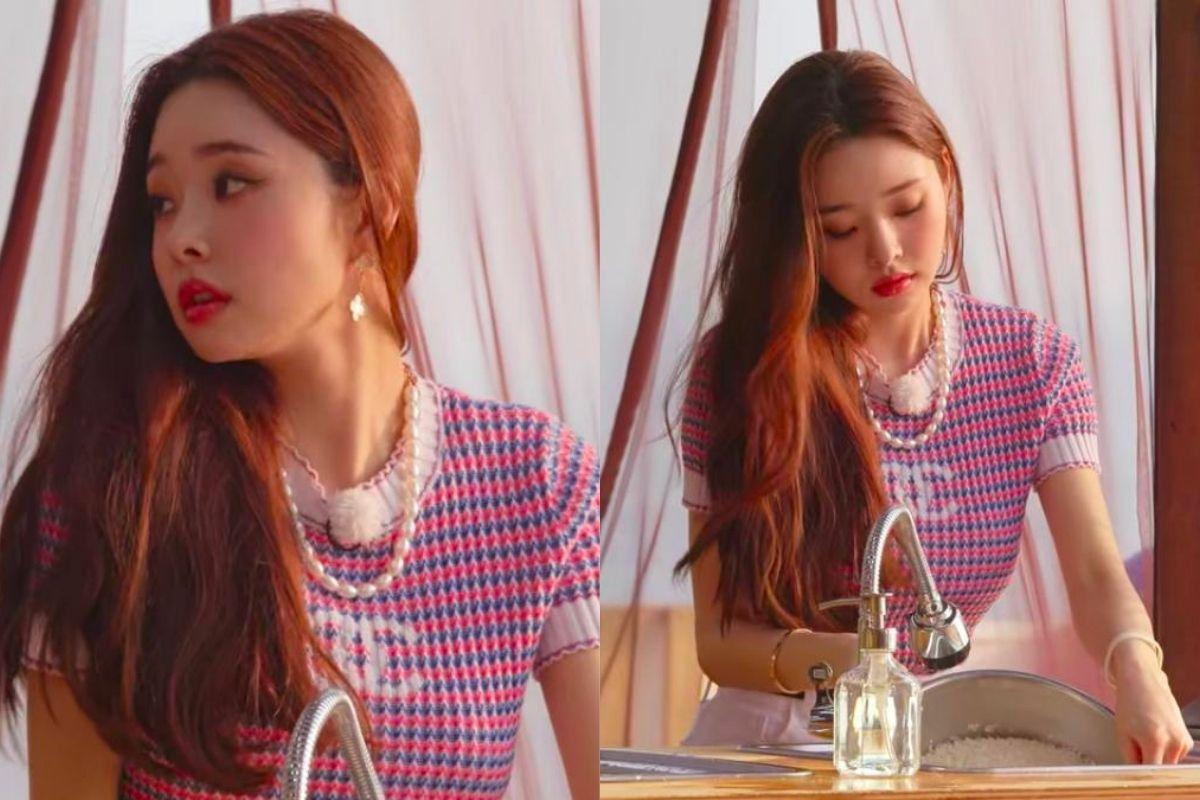 Source: Netflix
The latest case is when Song Ji-a, who rose to fame on Netflix's Single's Inferno, was accused of openly wearing fake luxury items on the show. She usually posts pictures with high-end brand products on her personal Instagram and created an image of being a successful pretty girl, making many people dream of being like her.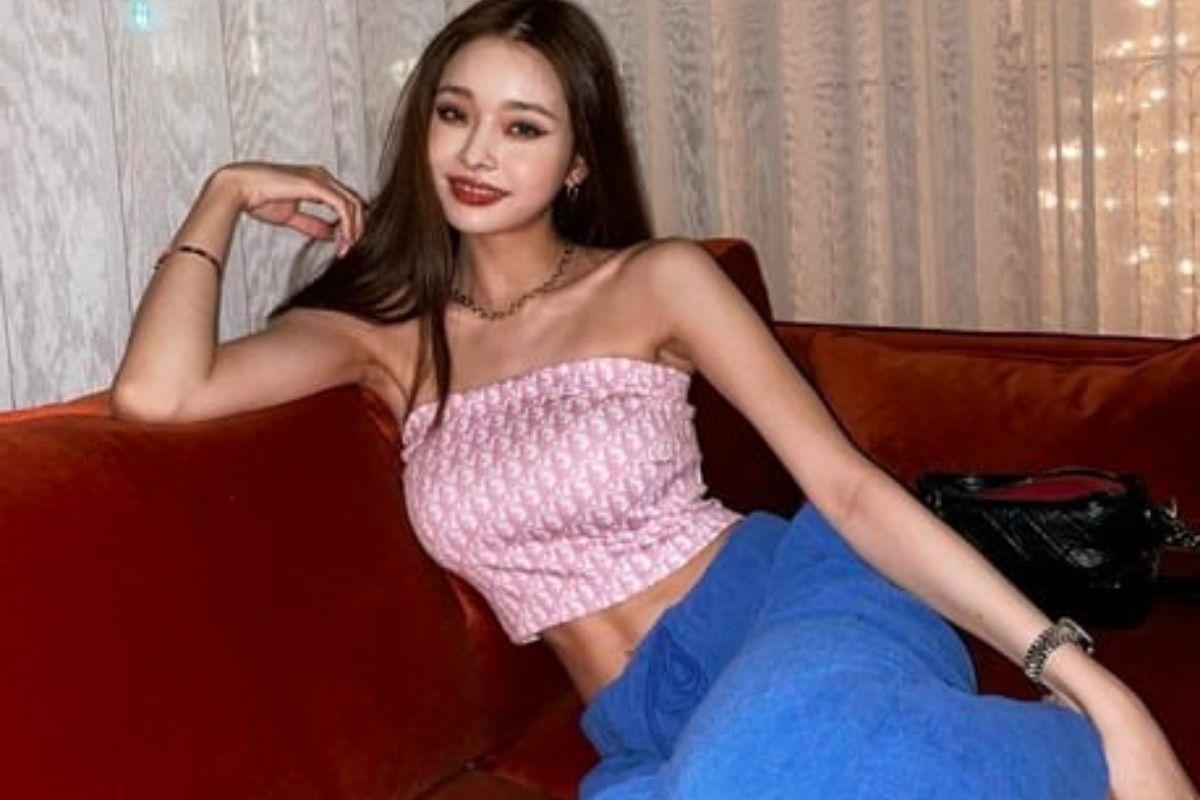 Song Ji-a
Many people criticized Song Ji-a for using fake goods. What made Korean netizens so angry was that she used fakes but pretended they were real. She created an image of a young woman living a luxurious life that ended up being false, and she has now officially apologized and deleted her posts containing fake items.
However, her apology did not calm netizens' opinions. Many Koreans think that she created too big a lie since she is both a model and an influencer, and using fake brand names conveys materialistic ideas to teenagers. They also criticized her using them on an internationally broadcast show.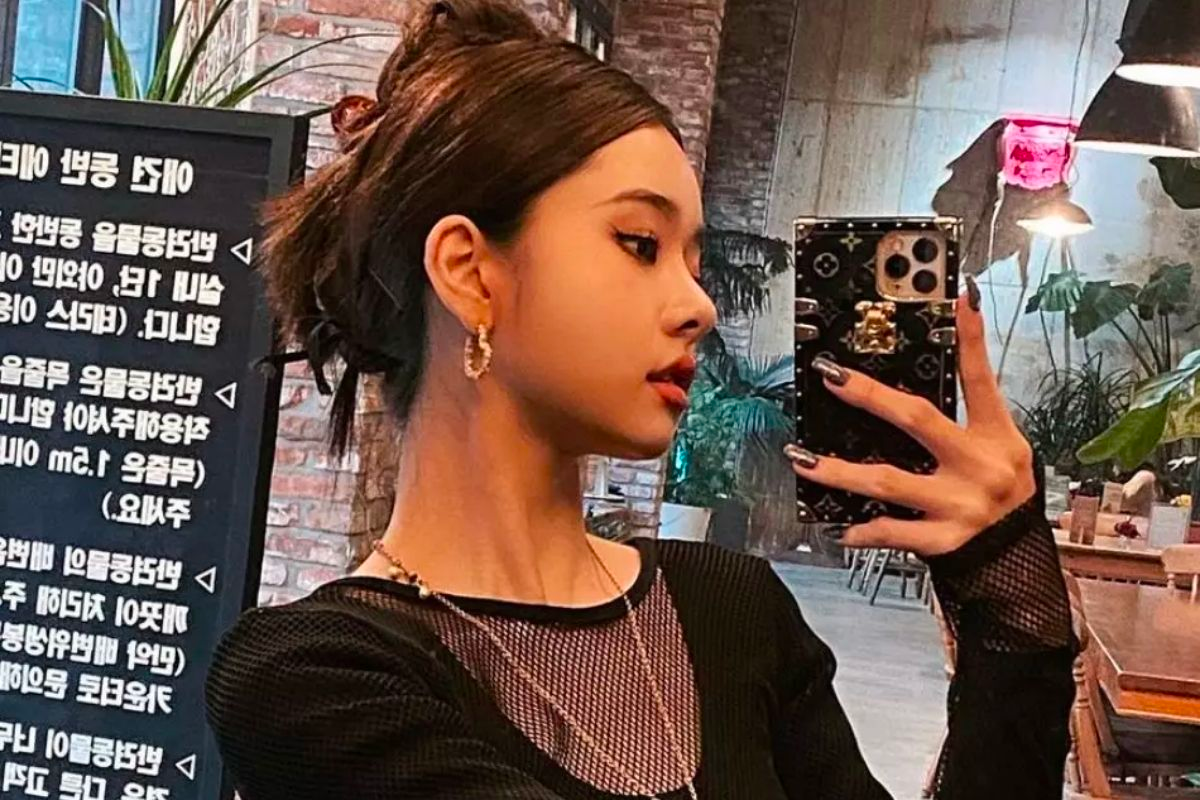 Song Ji-a
Song Ji-a is in the fashion and beauty industry and has said she wants to create her own brand, so as someone who wants to pursue fashion, using fakes seems disrespectful to these brands and people who already work in the fashion industry.
Currently, the Korean government has taken many measures to prevent the sale of fake products in Korea, and in the future, the number of fake products may decrease, but the use of them depends on individual's actions.
Try not to let materialism and extravagances affect your lifestyle too much!
---
How To Avoid Fake Products Online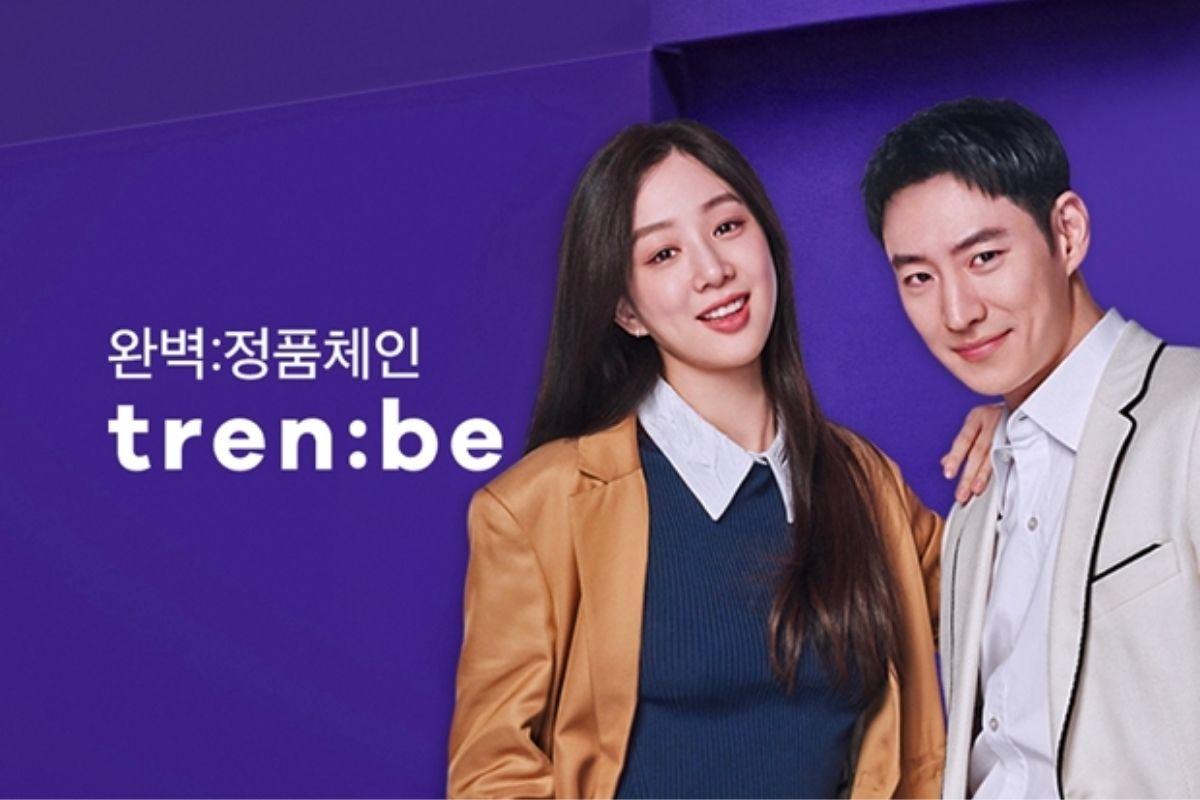 Recently, as it is becoming more popular in Korea for luxury products to be sold online, many companies and businesses are actively competing to gain a share in this market.
Online shopping makes it difficult to distinguish between genuine and fake, which is why so many online shopping sites such as Lotte On, SSG.com Trenbe, REEBONZ, Feelway, etc. have been created. They build trust in customers by having a specialized evaluation system, safe transportation, policies of paying for the item if it's found to be fake, etc.
For anyone who wants to buy brand-name products online, you have to pay attention to the following points. The first is that if the product is priced too cheap, there is a high chance it is fake.
The second is that it is good to thoroughly check with the seller before purchasing. Check the business registration number, previous buyers' review, or if there are any articles related to the company. In addition, you should carefully read their refund policy and check the product certificate.
Finally, don't forget to check if the displayed price includes tax, international shipping fee, and customs fee.
---
What do you think of the use of fakes in Korea? There's many reasons why Koreans use fake items, but remember, appearances aren't the most important thing in life, so don't get too caught up in it!
---