MANGWONDONG | Creatrip Locals' Guide
Mangwon, local designers' hub neighbouring Hangang and Hongdae.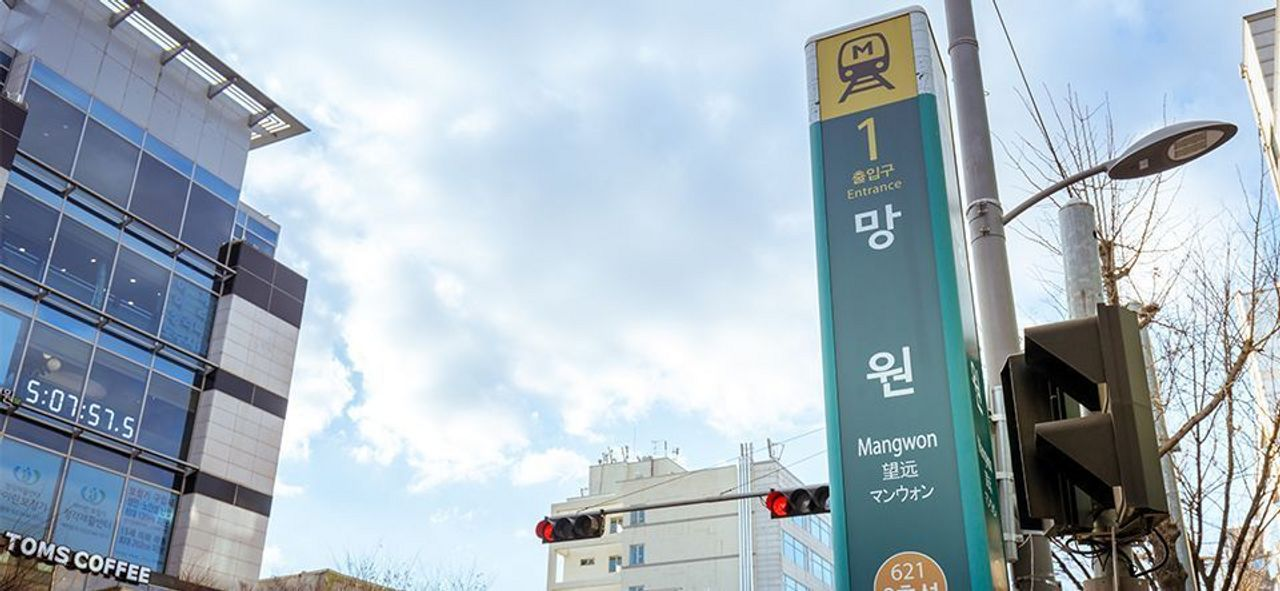 It's bustling. It's loud. It's crowded. Mangwon, located South of the youthful scene of Hongdae, is a vibrant area full of life.
The rise of the district coincides with the rise of Hongdae's shopping, food and nightlife scenes, as well as their exposure to media. Mangwon, just two subway stops from Hongdae, is mostly residential and has kept its classic looks but is still accessible to the business district.
You'll also find tiny shops and studios operated by local designers so the merchandise bought at these shops is guaranteed to be found nowhere else.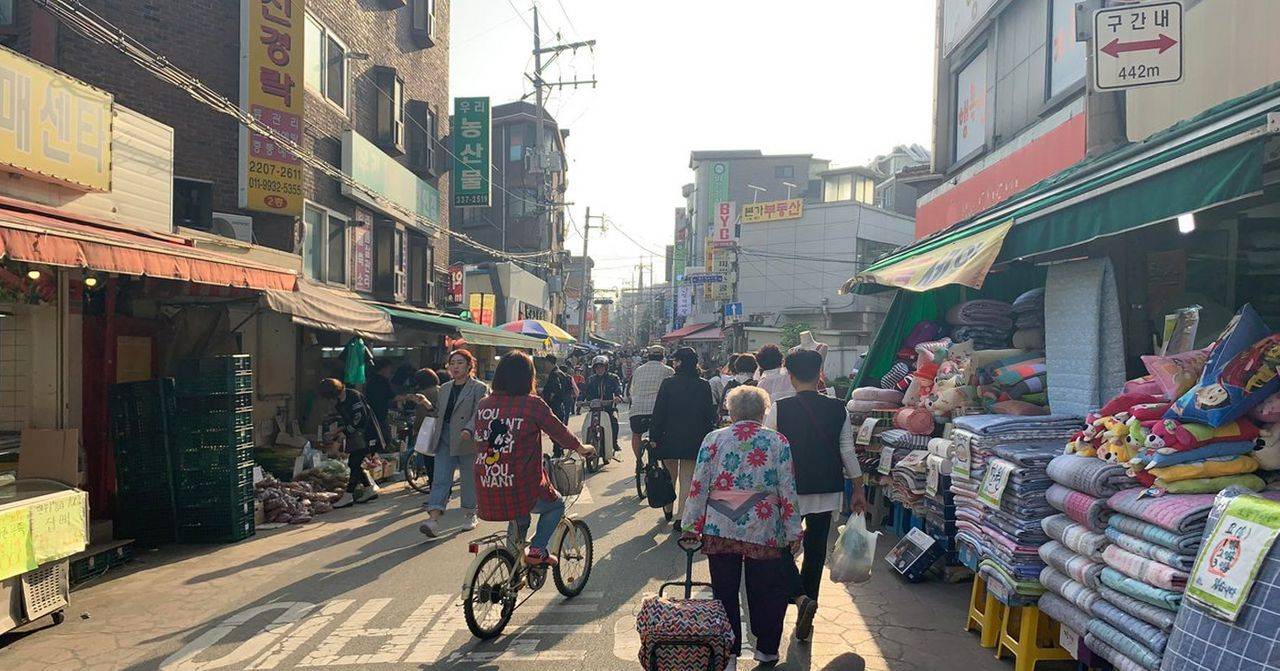 Check out our comprehensive guide to Mangwon below to find out what you can do in this charming area and plan your day there to your likings!
---
THINGS TO DO
---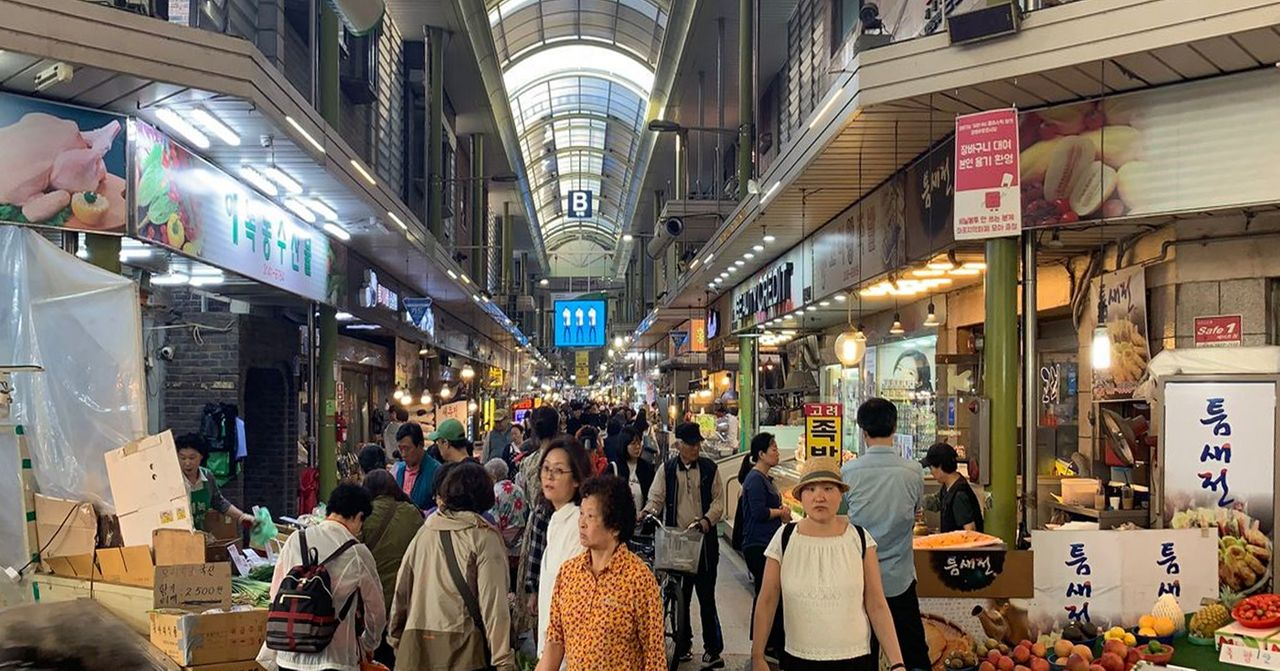 As one of the most booming markets in Seoul, Mangwon Market is always filled with pedestrians and offers a variety of vendors. Places like QS Dakgangjeong and Mangwon Croquette are must-eats at the market!
Address: 마포구 망원동 411-2
Hours: 09:00-22:00
Transportation: Mangwon Station Exit 2
---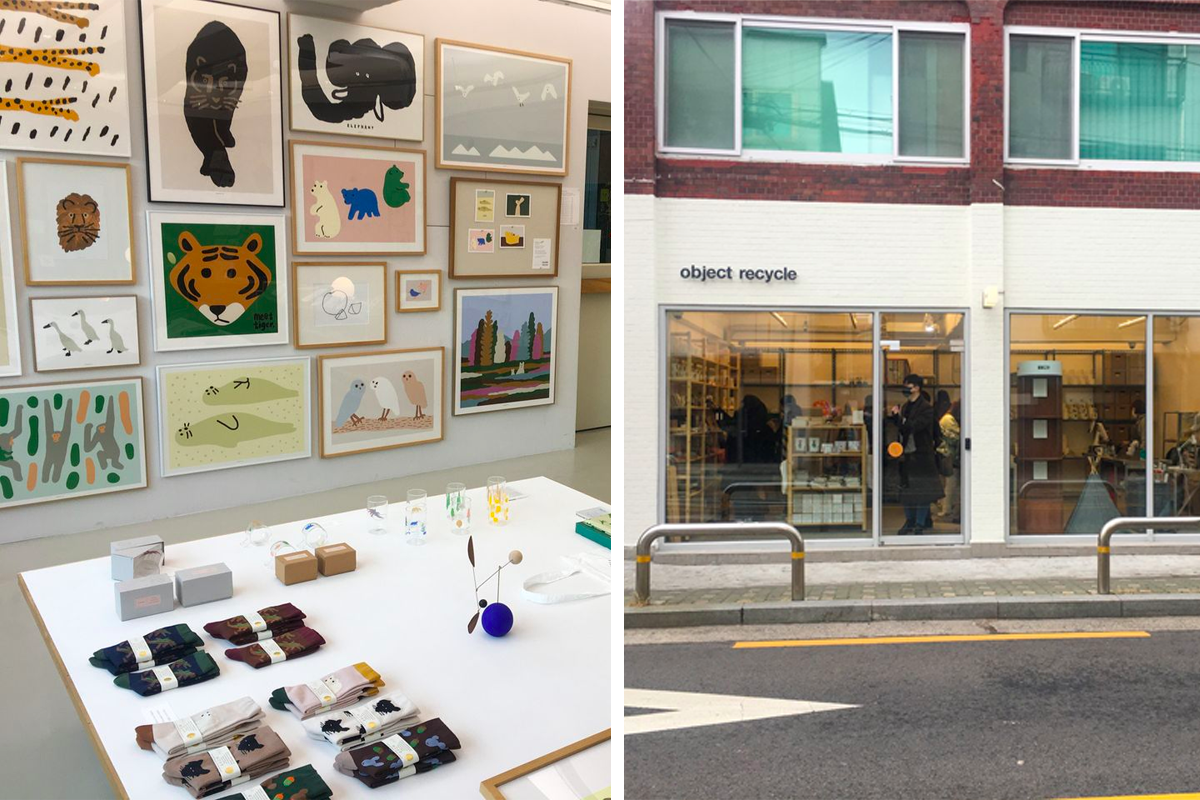 Many local designers call Mangwon home and you can purchase their design goods and merchandise at these studios/shops. You'll find everything from stickers and cups to paintings and socks. Check out the Stationery Shops | Mangwon blog to find out what they offer and how to plan your route.
---
Mangwon Hangang Park
If you need some peace and quiet after spending some time around the market and the streets of Mangwon, visit the calming waters of Hangang. Mangwon Hangang Park is perfect for picnics, day-camping (You'll find a good number of tent rentals on the way to the park), biking and breezy strolls.
Address: 서울 마포구 마포나루길 467
Transportation: Get on Mapo Bus 09 from exit 1 of Mangwon Station, the final stop of the route is Mangwon Hangang Park. A 20-minute walk from Mangwon Station exit 2 will also take you there.
---
---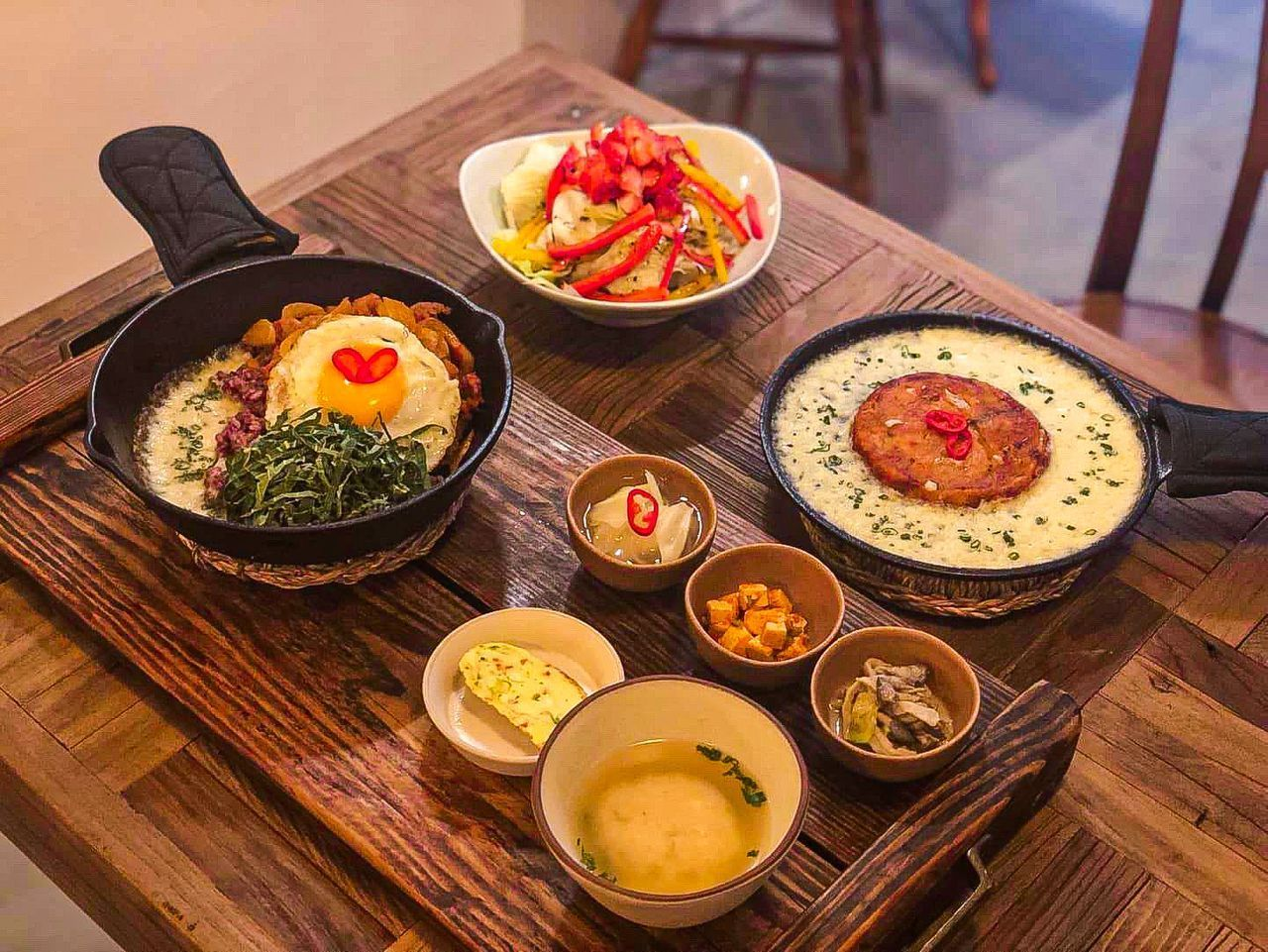 This restaurant serving up creative Korean cuisine is suitable for dining alone as well as in a pair or in a group. Their course meals consist of colourful banchans (side dishes) as well as hearty main dishes.
Address: 서울 마포구 월드컵로13길 19-23
Hours: Tues-Sun 11:30-23:00, Lunch break 15:00-17:00
Closed on Mondays
---
Jongro Gyerim Garlic Chicken (종로계림마늘닭 망원점)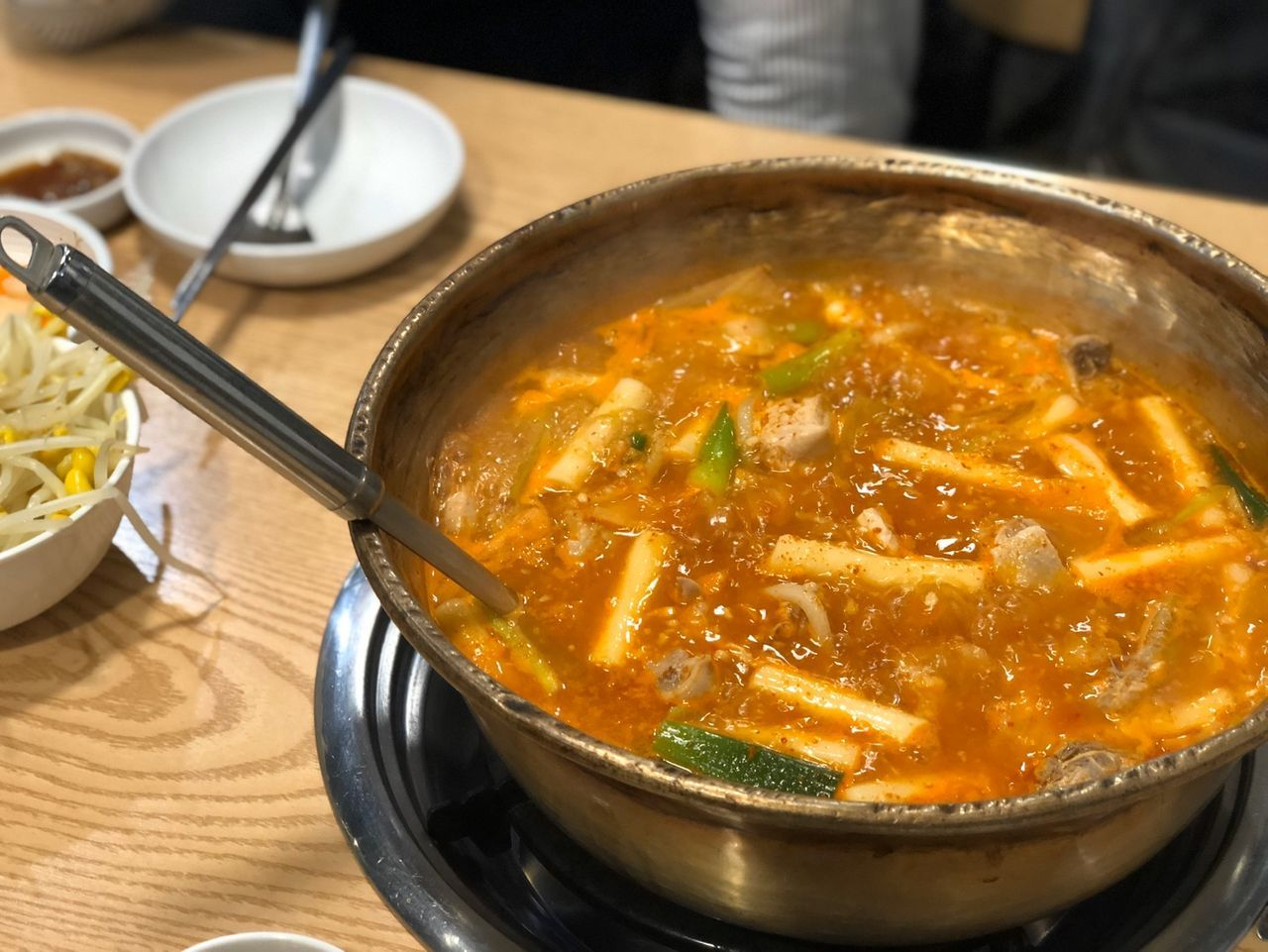 We all know Koreans love garlic. If you're craving a savoury chicken dish with a piquant kick of garlic, this place is it! Minimum order of two portions is required for this hot pot delicacy and be sure to get fried rice at the end too.
Address: 서울 마포구 망원동 377-5
Hours: 11:00-24:00
---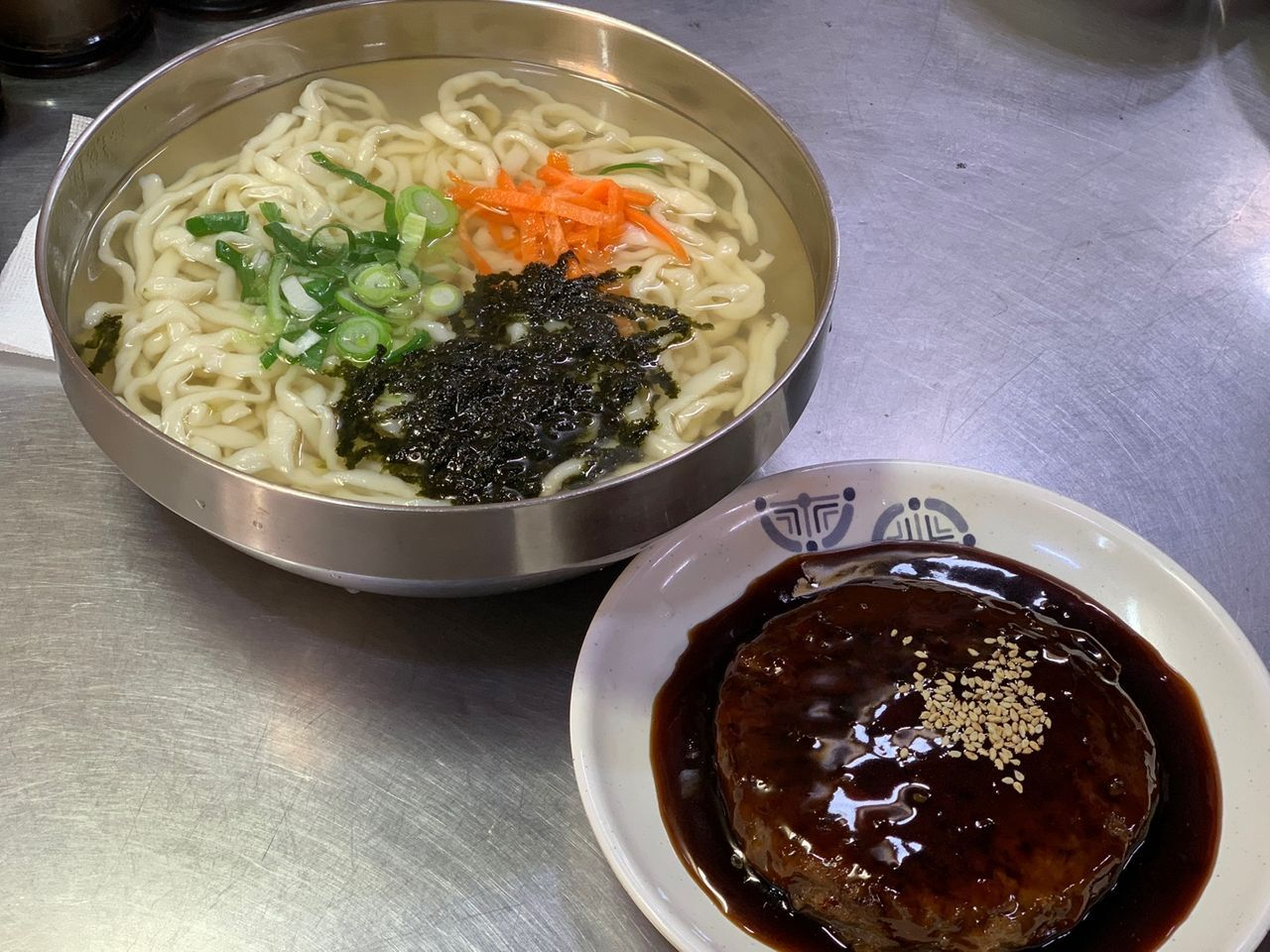 You get a bowl of kalguksu (handmade chopped noodles) and a plate of hamburger steak for just ₩6,000! If you want to fill up on good food but don't feel like splurging, this place will do the trick.
Address: 서울 마포구 망원동 동교로9길 44
Hours: 10:30-21:30
---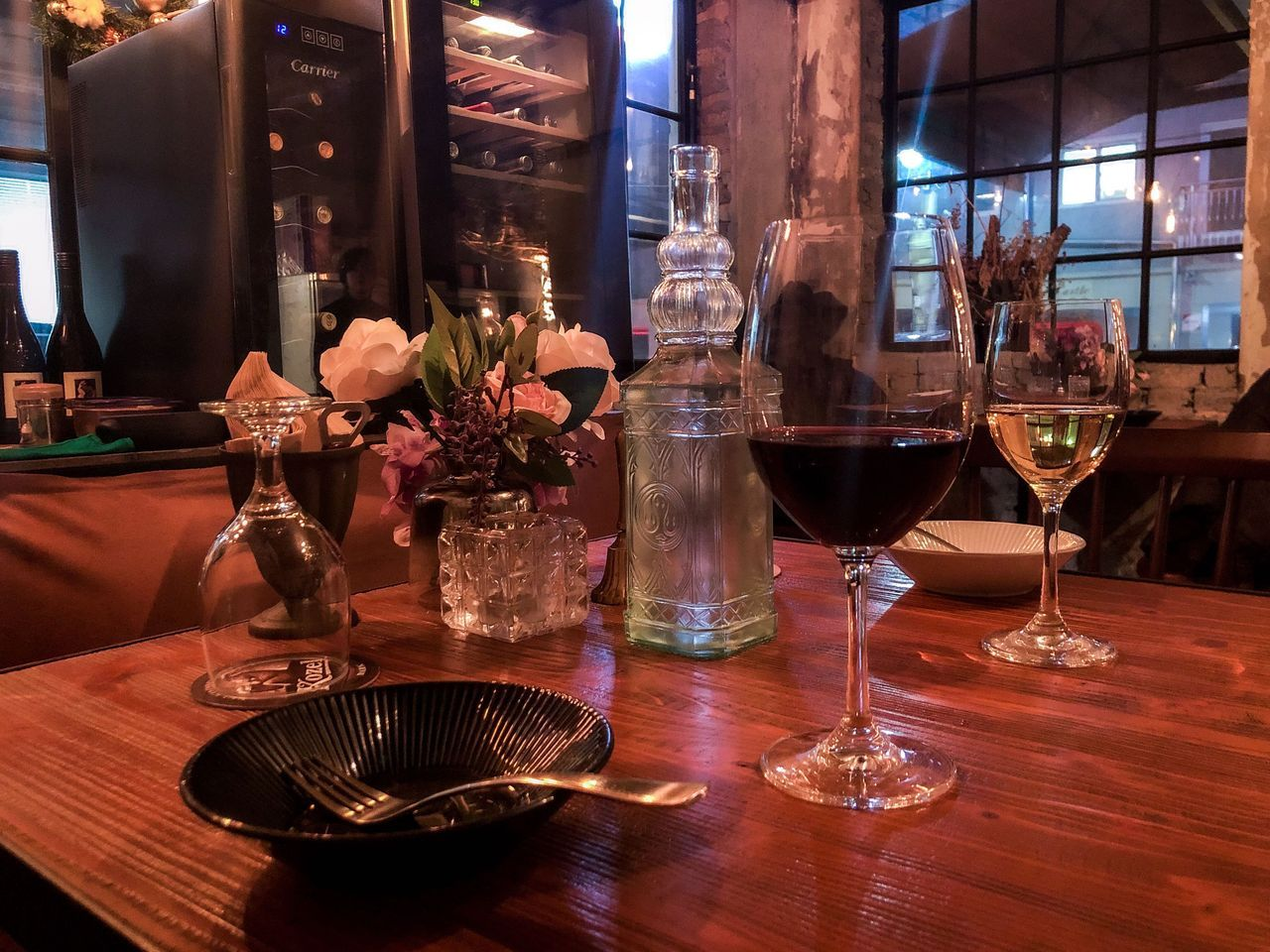 This place is perfect for a romantic dinner for two. You'll find European-inspired dishes that pair well with the wide selection of foreign wine they have available.
Address: 서울 마포구 망원1동 월드컵로13길 19-19
Hours: Mon-Thurs 18:00-02:00
Fri-Sat 18:00-03:00
Sun 18:00-01:00
---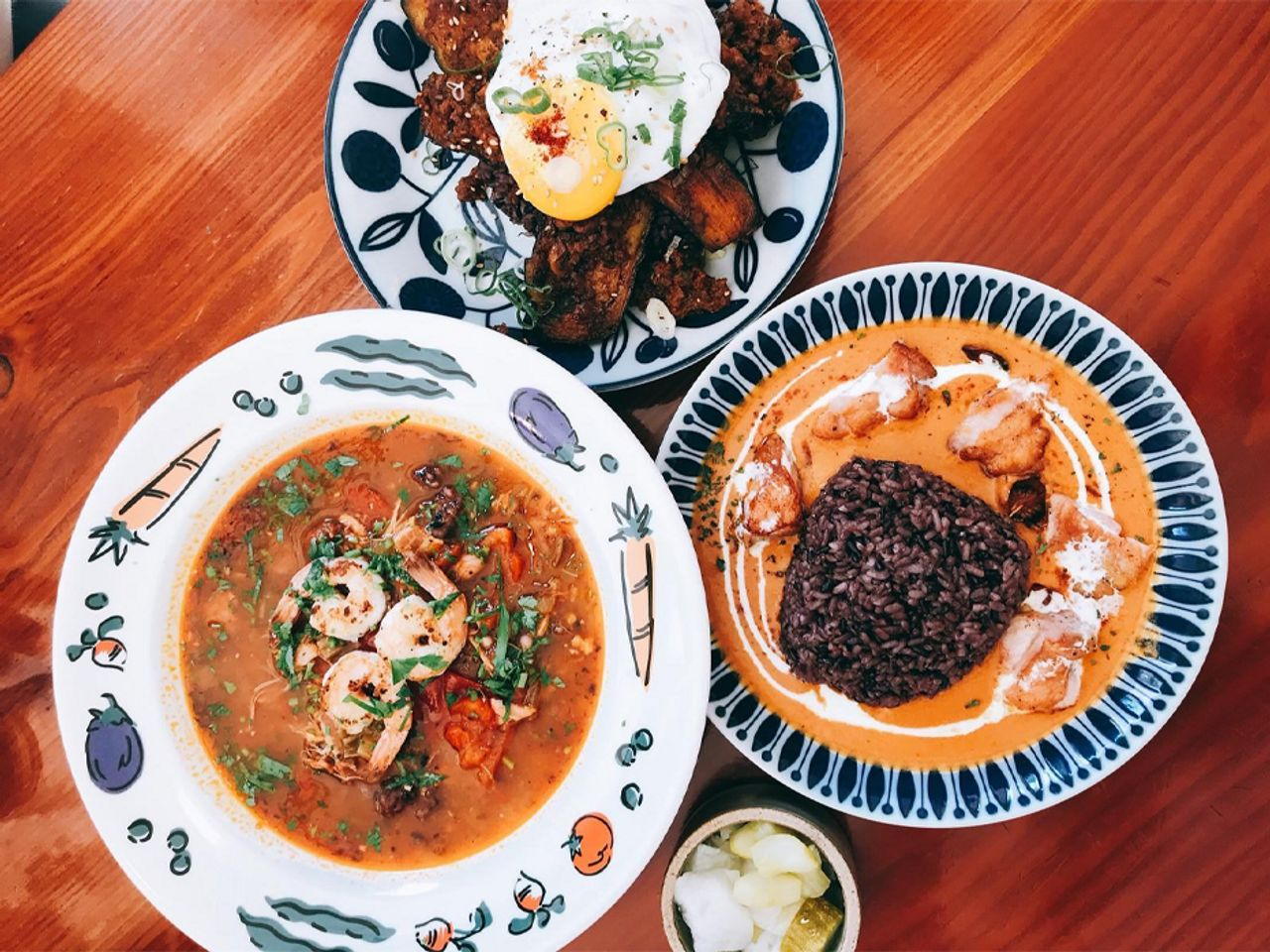 This popular restaurant has been introduced on a food show called Wednesday Food Talk. Try their signature eggplant dish which comes with the sauce drizzled over huge chunks of eggplants.
Address: 서울 마포구 망원1동 망원로8길 7
Hours: Tues-Sat 11:03-16:00
Closed Sun-Mon
---
Mapo Instant Buckwheat Noodles District
This cold buckwheat noodle dish is just perfectly refreshing for a hot humid summer's day in Korea. Locals add a touch of mustard in the soup for the spicy kick. Get some dumplings to go with the noodles too!
Address: 서울 마포구 합정동 449-5
Hours: Mon-Sat 11:00-15:30
Closed on Sundays
---
This small restaurant offers only four things on the menu. The dishes and desserts you get here are generally healthy. Try their signature beef dish that comes served with five different types of rice!
Address: 서울 마포구 망원1동 포은로 86-1
Hours: 12:00-21:00
Mon-Fri lunch break 15:00-17:30
Sat-Sun lunch break 16:00-17:30
---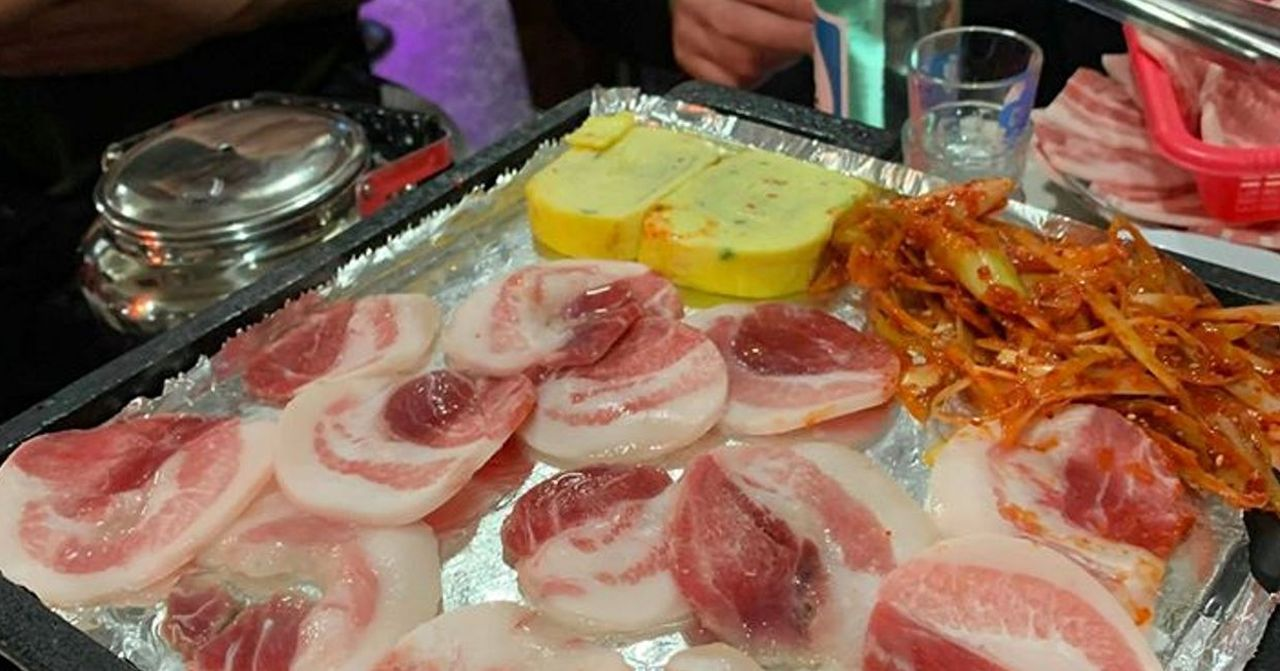 This Korean barbeque restaurant that has kept the classic old looks of the 90s takes customers back in time. For delicious samgyeopsal (pork belly) and pork briskets cooked on the spot, head over to Haengjin.
Address: 서울 마포구 월드컵로 49
Hours: Mon-Sat 17:30-04:00
Sun 17:00-23:00
For more details and information about the eateries, check out our Food Guide | MANGWONDONG blog.
---
CAFE GUIDE
---
When Zapangi, one of the most iconic cafes of Mangwondong, closed down, we were all devastated. As if to wipe away our tears, a brand new cafe with mesmerizing aesthetics and vibes took over the spot and now offers delicious, newly trendy croffles!
Address: 서울 마포구 월드컵로13길 79
Hours: 11:00-23:00
---
Deep Blue Lake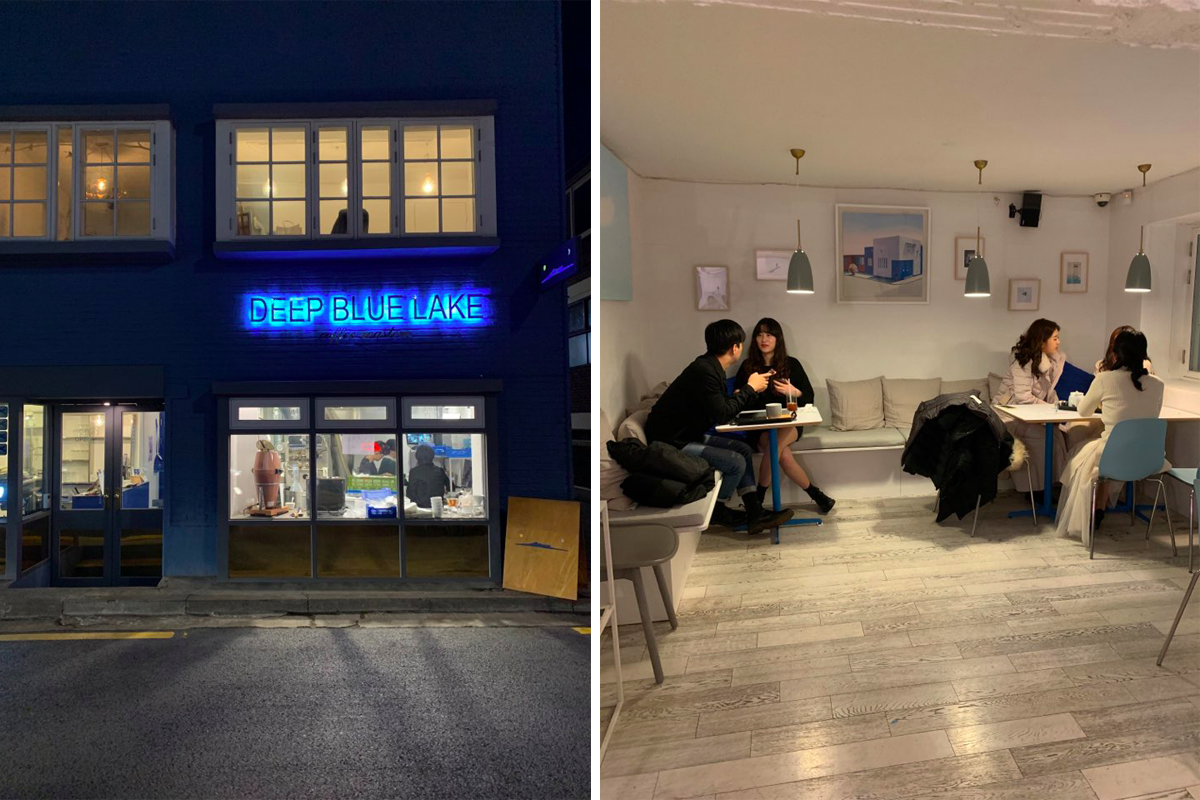 This 3-storey cafe is passionate about their quality beans that are roasted in a North European style. You can get your coffee made here or purchase beans to brew at home.
Address: 서울 마포구 포은로6길 11
Hours: 11:00-21:30
---
Anthracite (Seogyo Branch)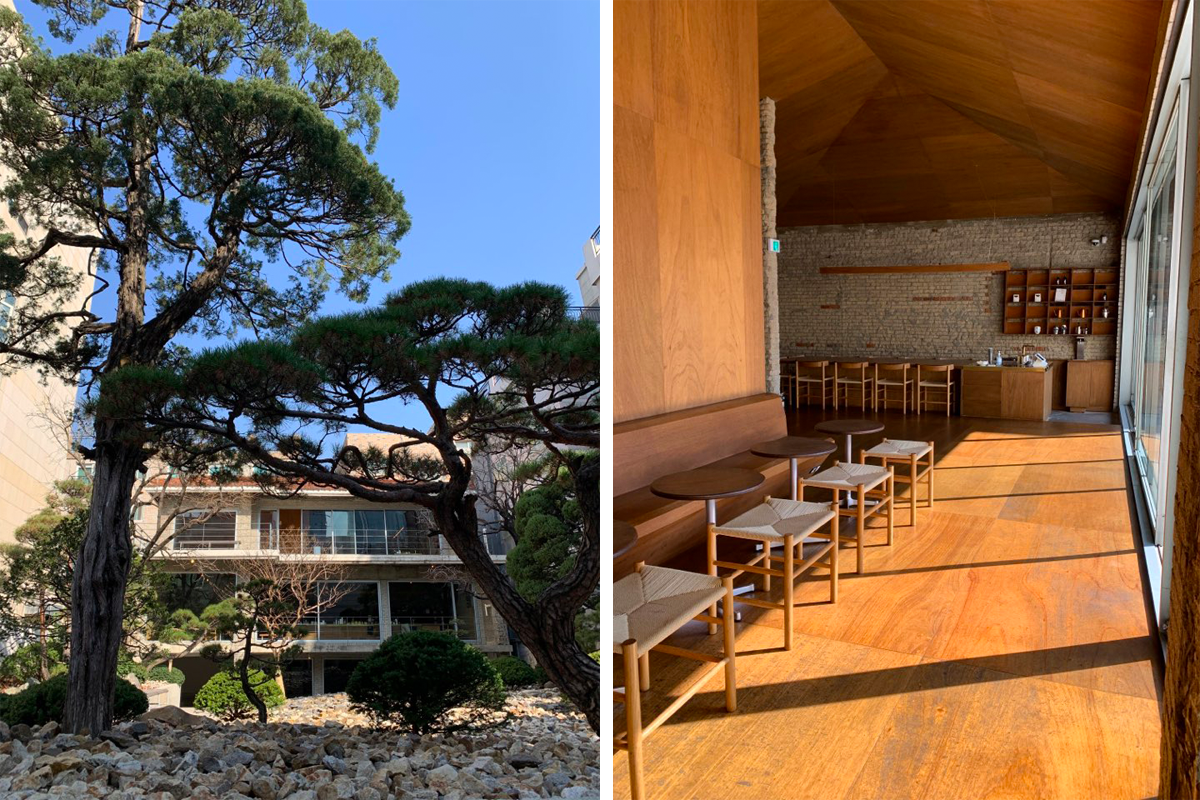 Anthracite is a cafe brand in Korea that's renowned for its unique yet comfortable presentation of each branch as well as its hand drip coffee. The Seogyo Branch, located minutes from exit 1 of Mangwon Station, is an old house-turned-cafe with big glass windows that let plenty of sunlight in.
Address: 서울 마포구 월드컵로12길 11
Hours: 09:00-22:00
---
Coffee Hospital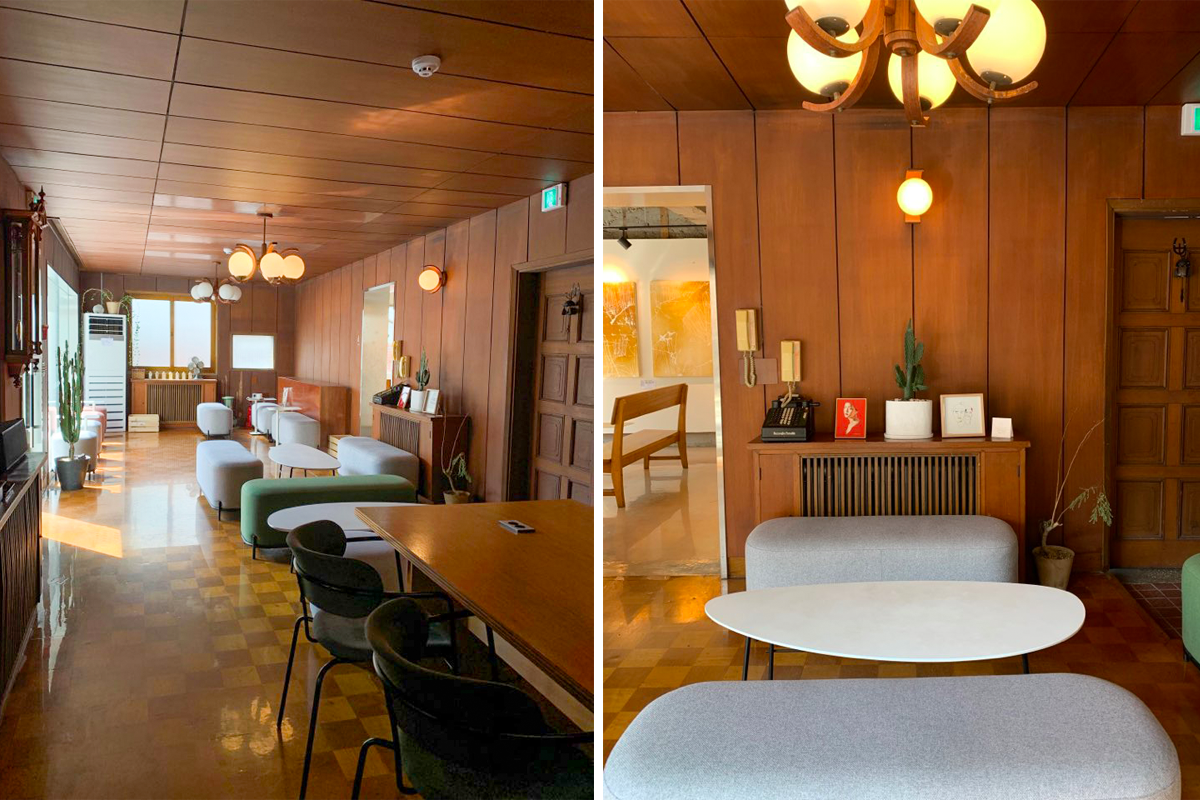 This cafe runs on a theme of a classic Korean hospital; the second floor actually connects to an actual pediatrician's office! At this unique cafe, you'll find candies and pastries that come in cute medicine bottles and bags.
Address: 서울 마포구 포은로 93
Hours: 10:30-22:00
---
Gelateria Dangdo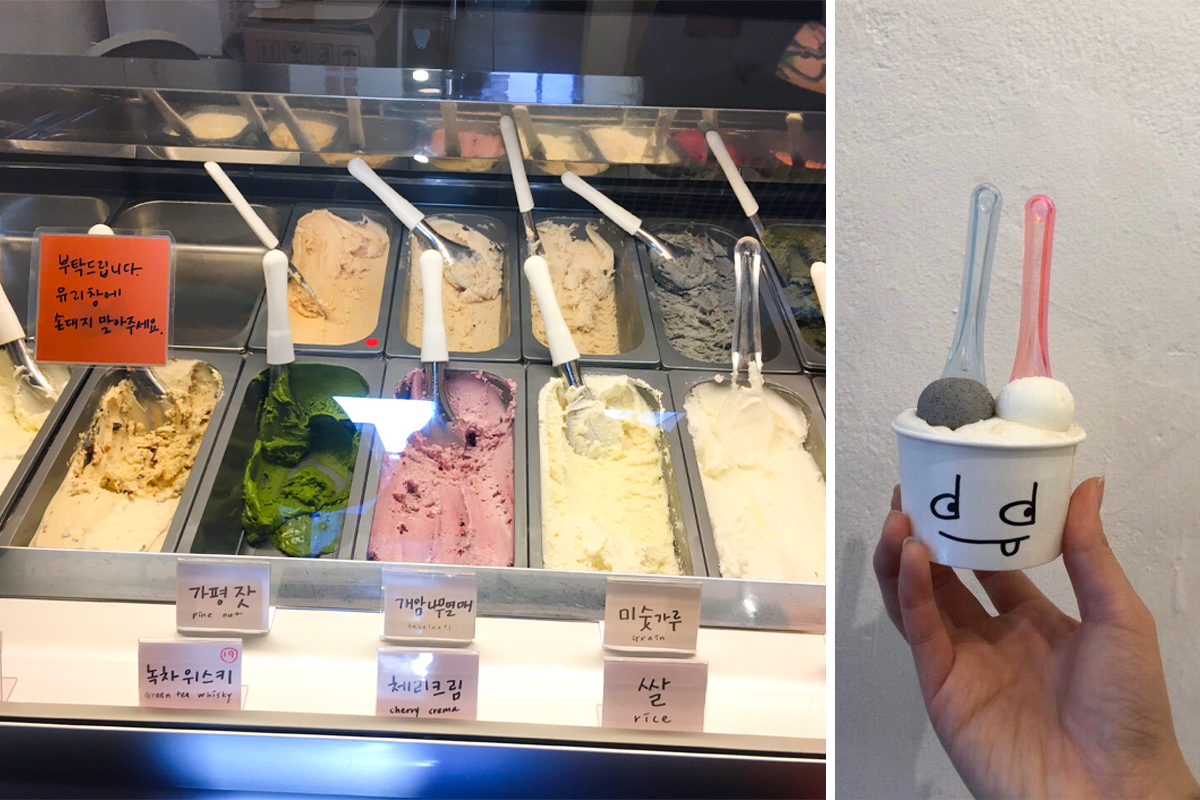 If you're feeling for some ice cream, try out Gelateria Dangdo's gelato ice cream. You can pick two flavours, plus two more small sample-size scoops of flavours! You get lots of interesting and seasonal flavours to choose from too including Icheon rice, mugwort, black beans and many more.
Address: 서울 마포구 포은로 106
Hours:
Tues-Fri: 12:30-20:00
Sat: 12:30-20:00
Sun: 12:30-19:00
Mon: Closed
---
Just Bangsil (그냥, 방실)
Just Bangsil is an adorable dog-friendly cafe serving up healthy refreshments for humans and canines.
Address: 서울 마포구 희우정로20길 71 1F
Hours:
Mon-Tues: 15:00-22:00
Wed-Sun: 12:00-23:00
---
Oppa's Guide
---
Check out what Creatrip oppa Juwon did on his trip to Mangwon! He shares great tips on what to eat at Mangwon Market too.
---
We hope you found our comprehensive guide to Mangwon helpful! It's definitely got a more local feel to the city from the residential buildings and the classic looks it has maintained over the years. If you're looking for a complete guide to Hongdae, check out our HONGDAE | Creatrip Locals' Guide.
If you have more questions or comments about this blog post, please leave them down below or email us at help@creatrip.com!
---