C27, Home of the Best Slice of Cheesecake In Hongdae!
Enjoy 27 kinds of cheesecakes and unique interior design at C27!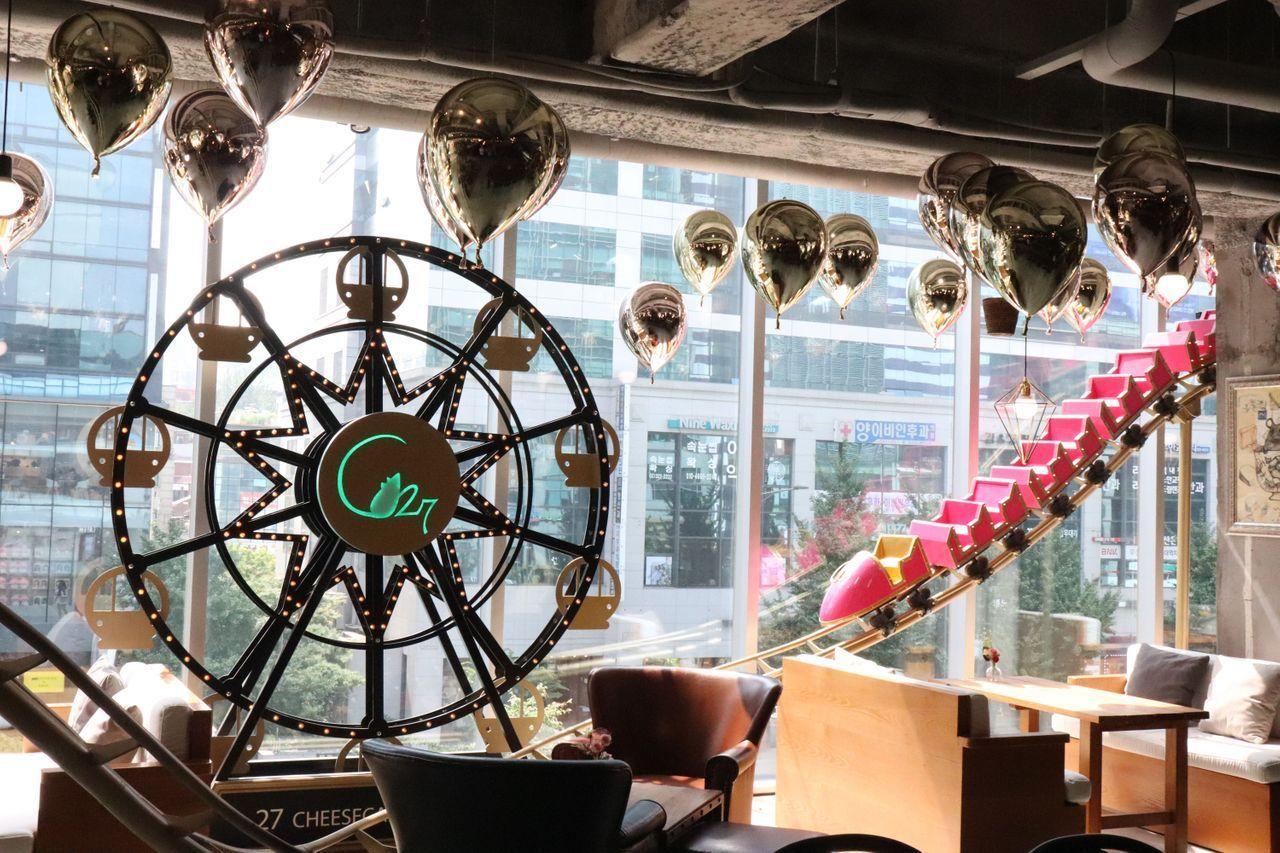 Today, we are going to introduce C27, a famous cheesecake cafe that serves 27 flavors of cheesecake popular among both Koreans and tourists. The cafe doesn't only have a good cheesecake selection but also has other types of dessert such as cheese bites and pudding jar cheesecakes. Plus, there are drinks that pair well with all the types of desserts. The C27 Hongdae branch is spacious with a eye-catching interior so if you are planning to go to Hongdae, don't miss it!
As of now, Creatrip initiated a partnership with C27 so Creatrip members can get a 10% discount on their entire order. Let's go check it out!
---
C27 Hongdae
C27 Hongdae | Get 10% Off Here
---
Information
Address: 서울 마포구 양화로 161 3F
3F, 161, YangHwa-ro, Mapo-gu, Seoul
Hours: Everyday 10:00 am to 21:00 L/O 20:30
---
Why We Recommend It
C27 Hongdae branch is located in the Hongdae area which is a famous neighborhood for both Koreans and foreigners so you can stop by after exploring the area and relax while having a nice drink and dessert. Plus, the location is close to Hongik University Station, being only a 3-minute walk.
The cafe is famous for its many types of cheesecakes which are 27 flavors in total. Hence, you can try different flavors that you can't find in other cafes. For cheesecake lovers, this will feel like heaven with the rich cheese flavor that goes great with the selection of drinks available.
C27 is a spacious cafe with a beautiful interior and furniture which draw people in especially women who like to capture their memories in a pretty place because all corners in this cafe are photo spots. Each spot has a different vibe so you will get a great selfie here for sure.
For those who want to buy a souvenir back for their beloved ones, you can also find a selection of merch such as a tumbler, pouch, and pen with cute designs.
---
Things to Keep In Mind
Creatrip members can get 10% off of their entire order with the coupon.
You do not need to make a reservation to use the coupon.
If there is an issue while using the coupon, please contact us at support@creatrip.com.
This is a 1 drink per person establishment.
---
Price

| | | |
| --- | --- | --- |
| English | Korean | Price |
| | | |
| | | |
| | | |
| | | |
| | | |
| | | |
| | | |
| | | |
| | | |
| | | |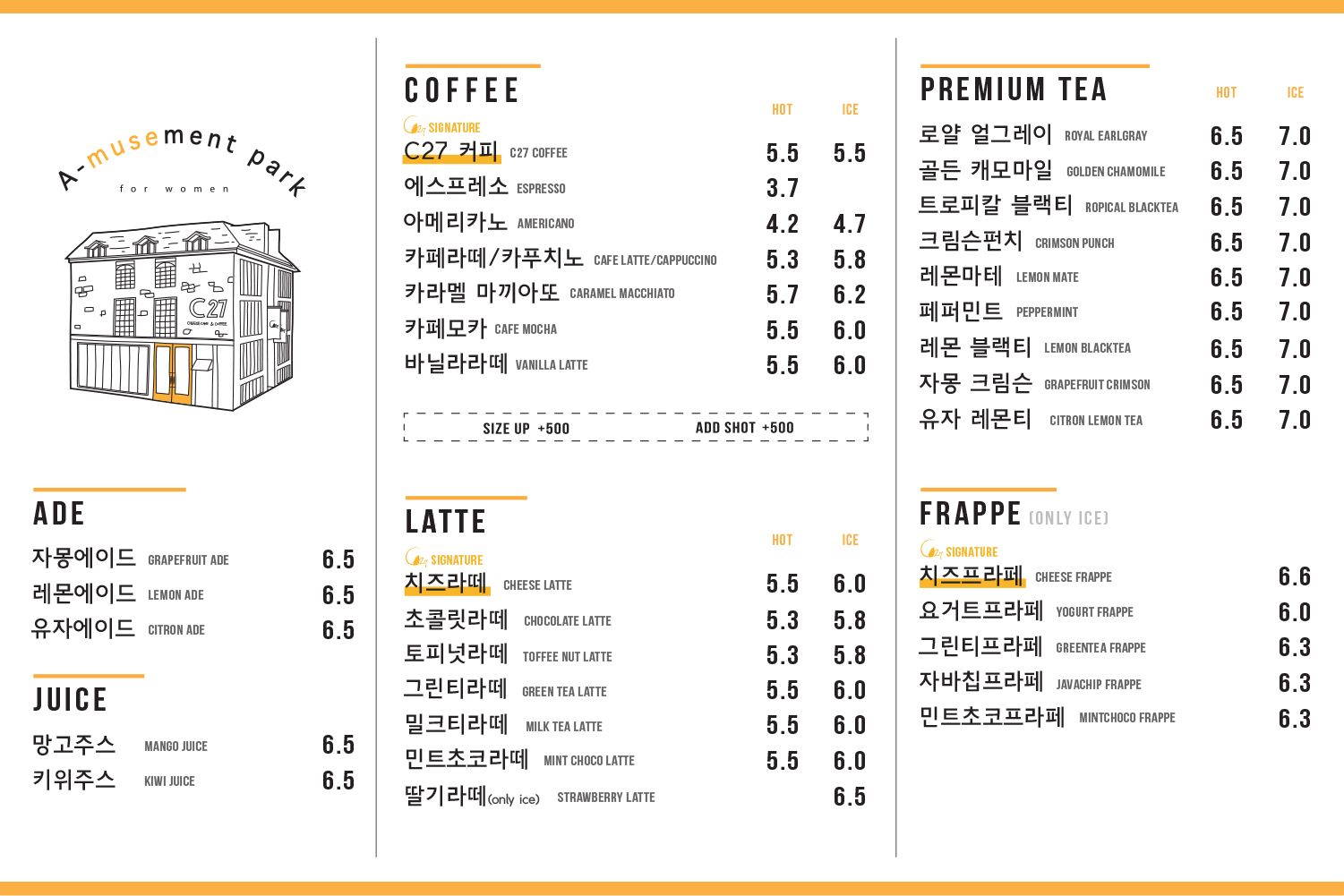 ---
Our Visit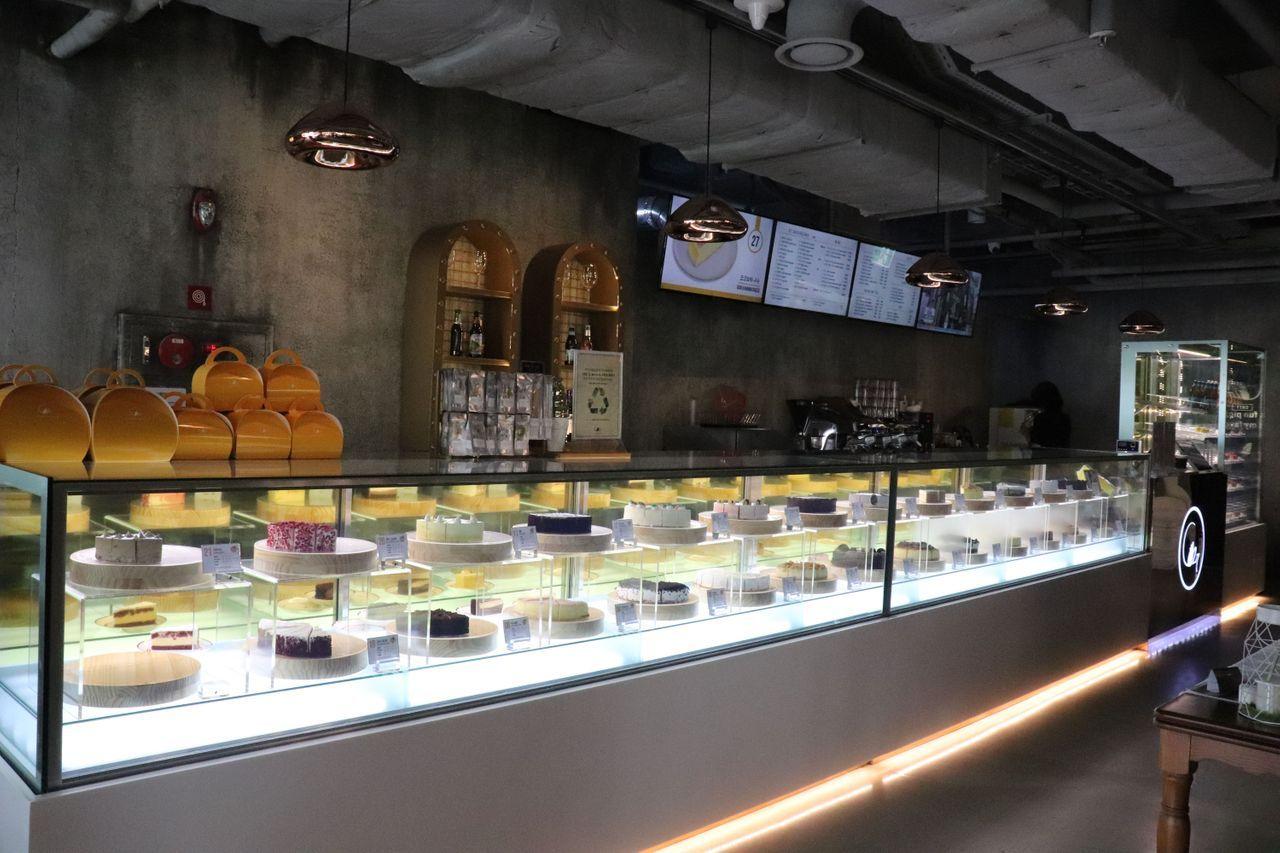 C27 Hongdae is located close to Hongik Univ. Station, which is a popular location in Seoul for both Koreans and foreigners, is only a 3-minute walk. The name C27 comes from the 27 different kinds of cheesecakes served in the cafe.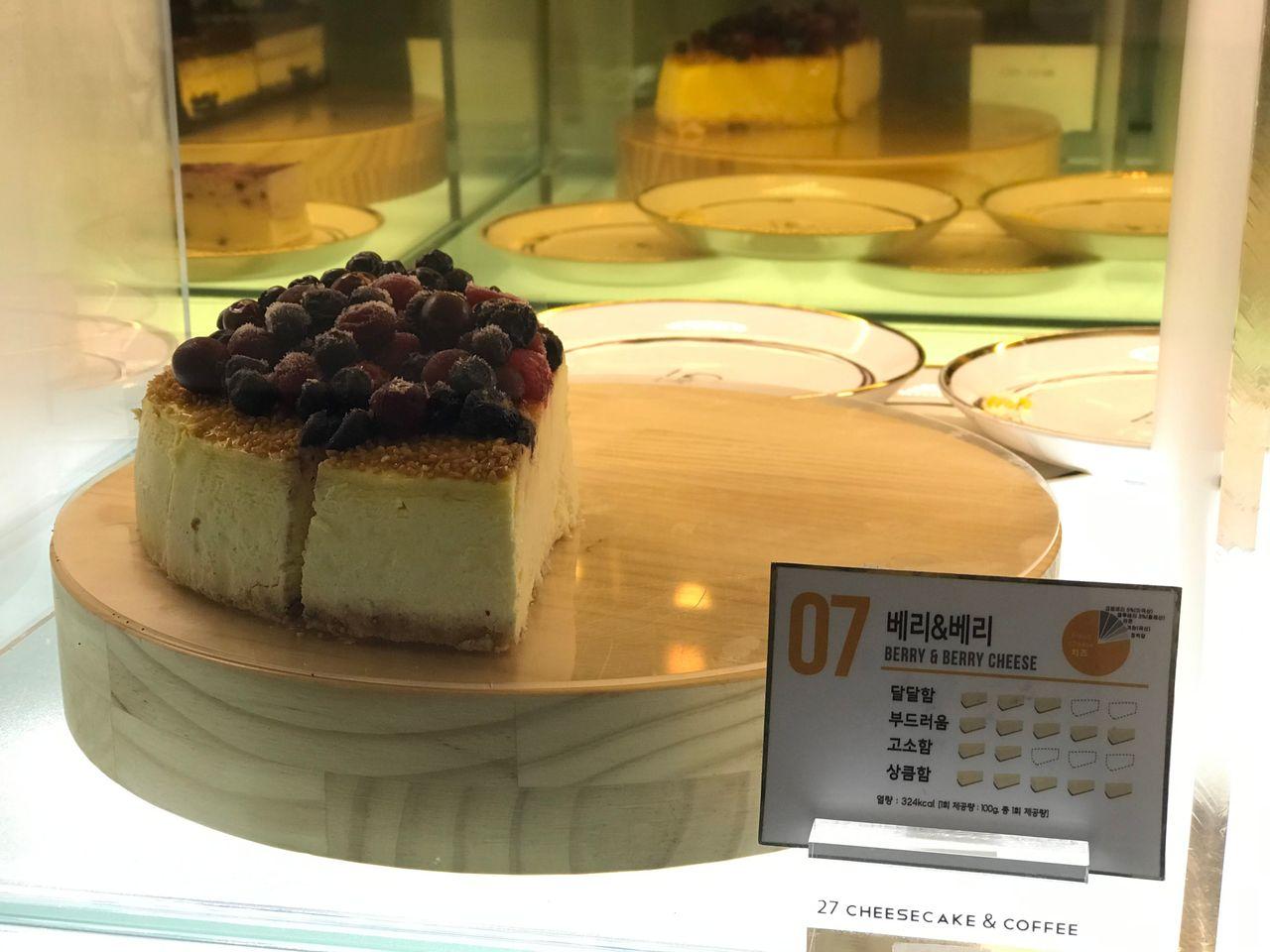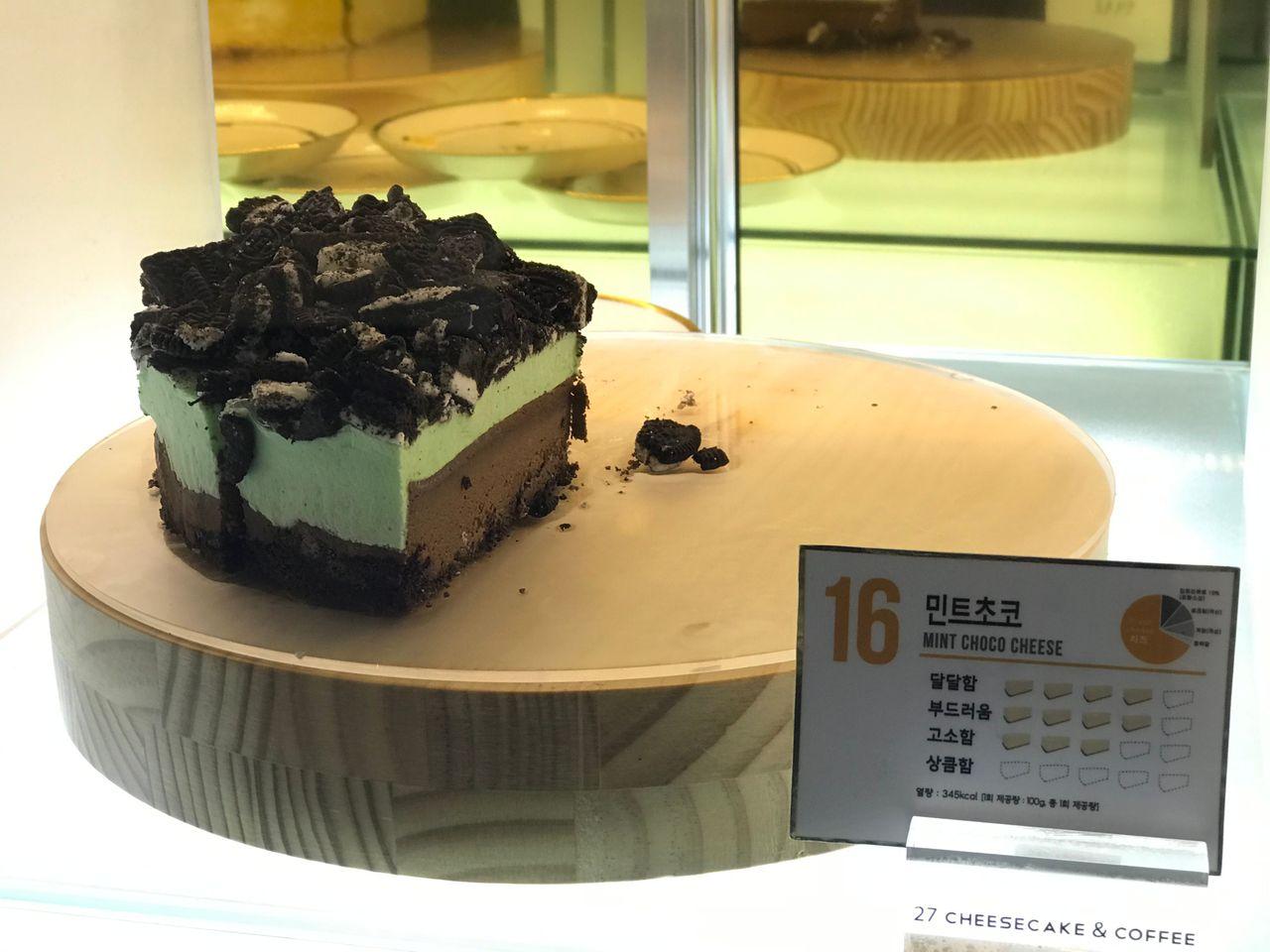 You can choose one of the many flavors of cheesecake available. I think this might be the largest selection of cheesecake I've ever seen in my life. Can you believe this incredible selection?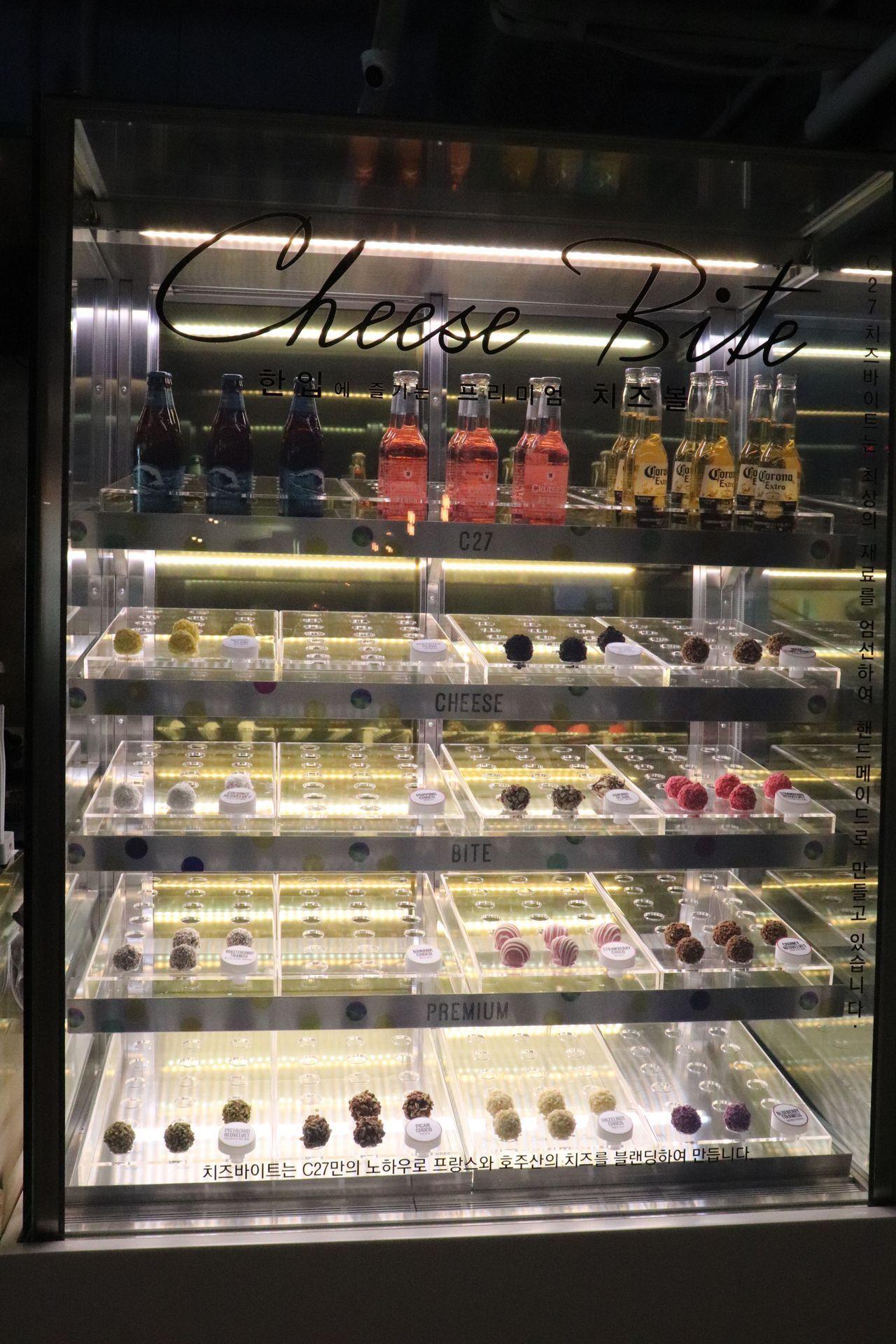 If you want to try several types of cheesecake, or just simply cannot decide which flavor to get, there are cheesecake bits, which are small servings of the cheesecake.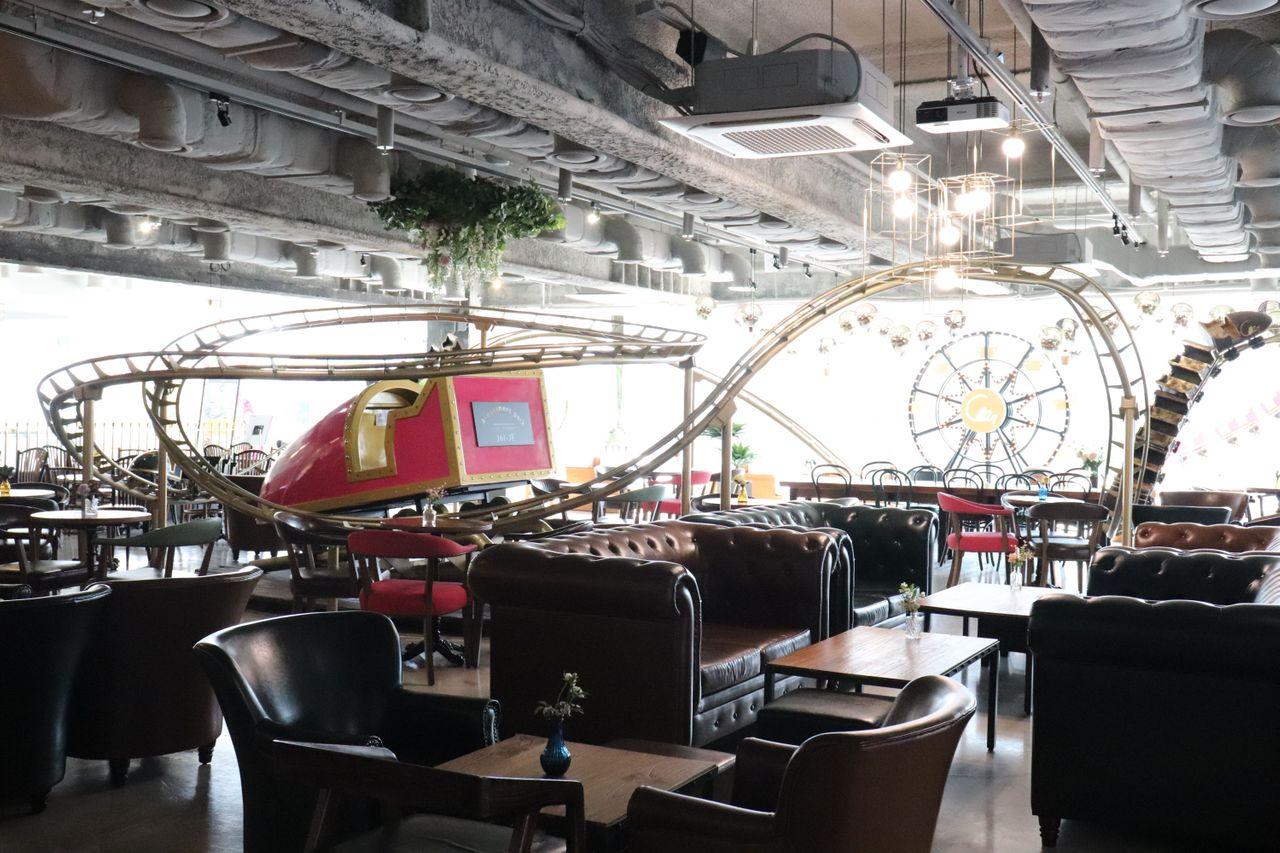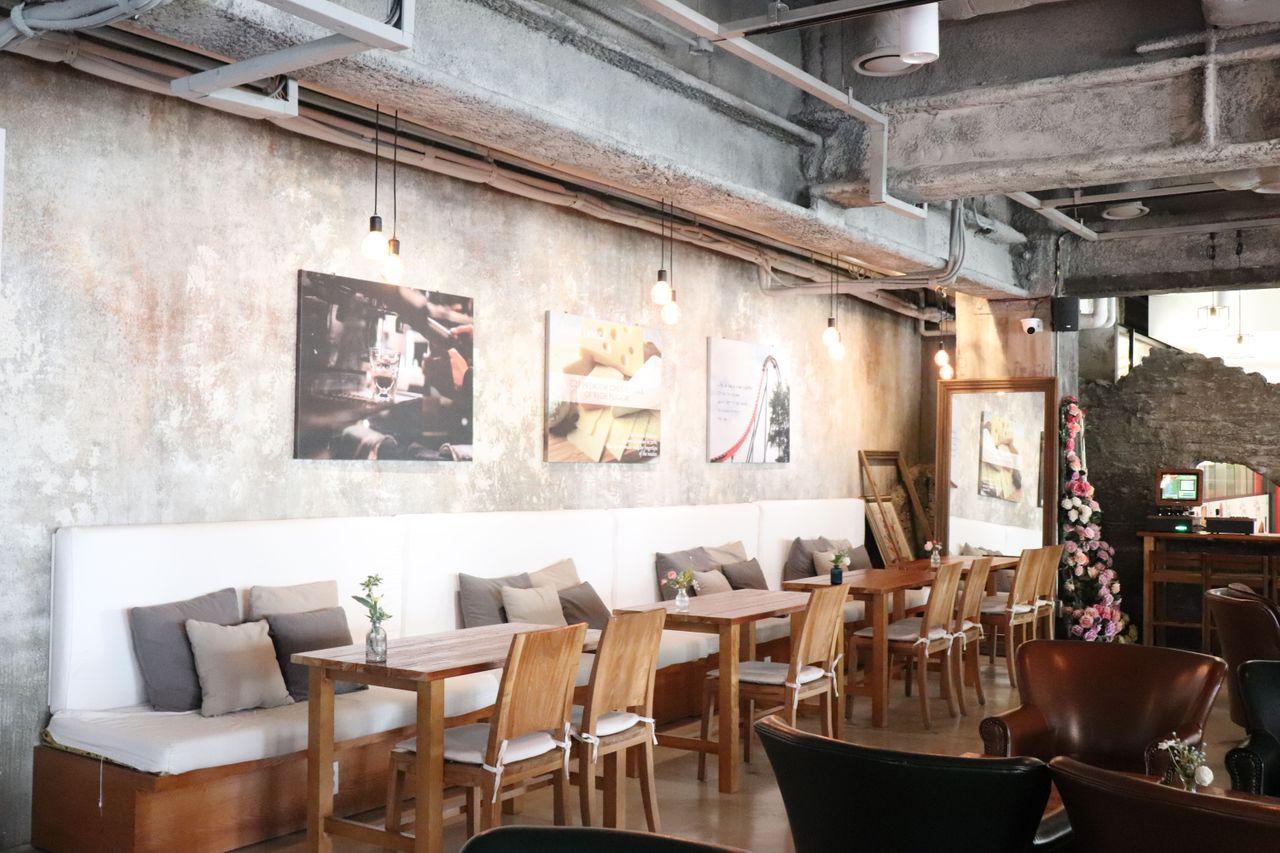 The cafe in itself is beautiful and the interior design and furniture are unique, catching the eyes of many customers, especially those who like to take pictures in insta-worthy places. All corners of the cafe are photo spots.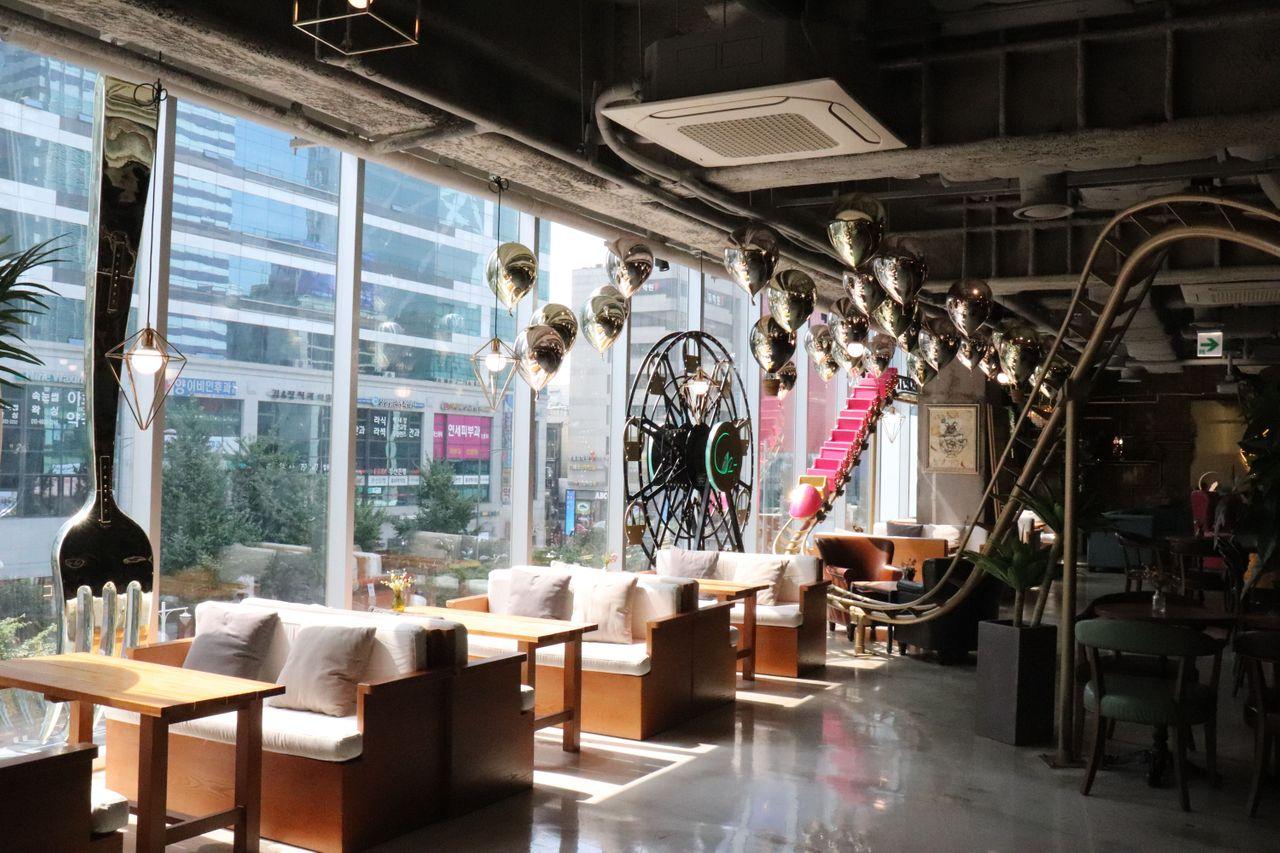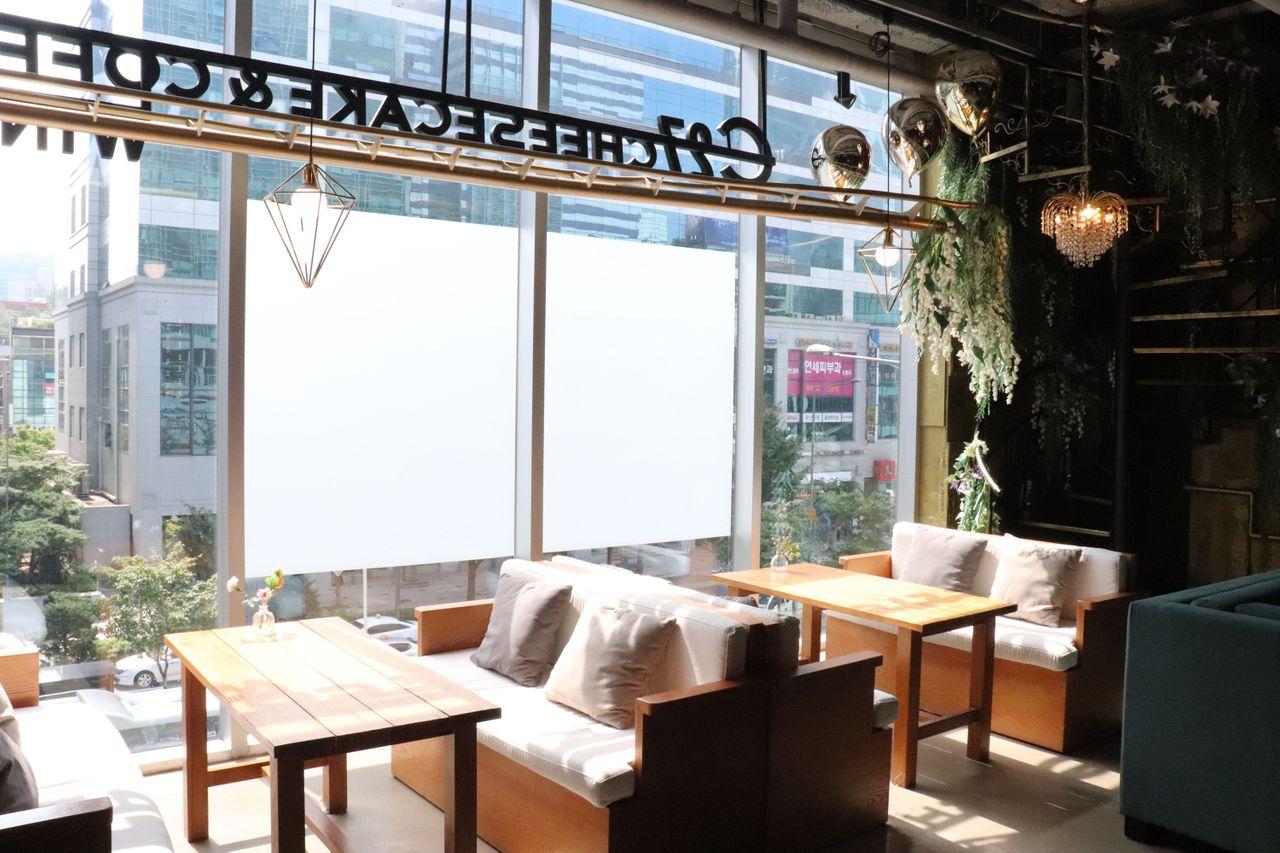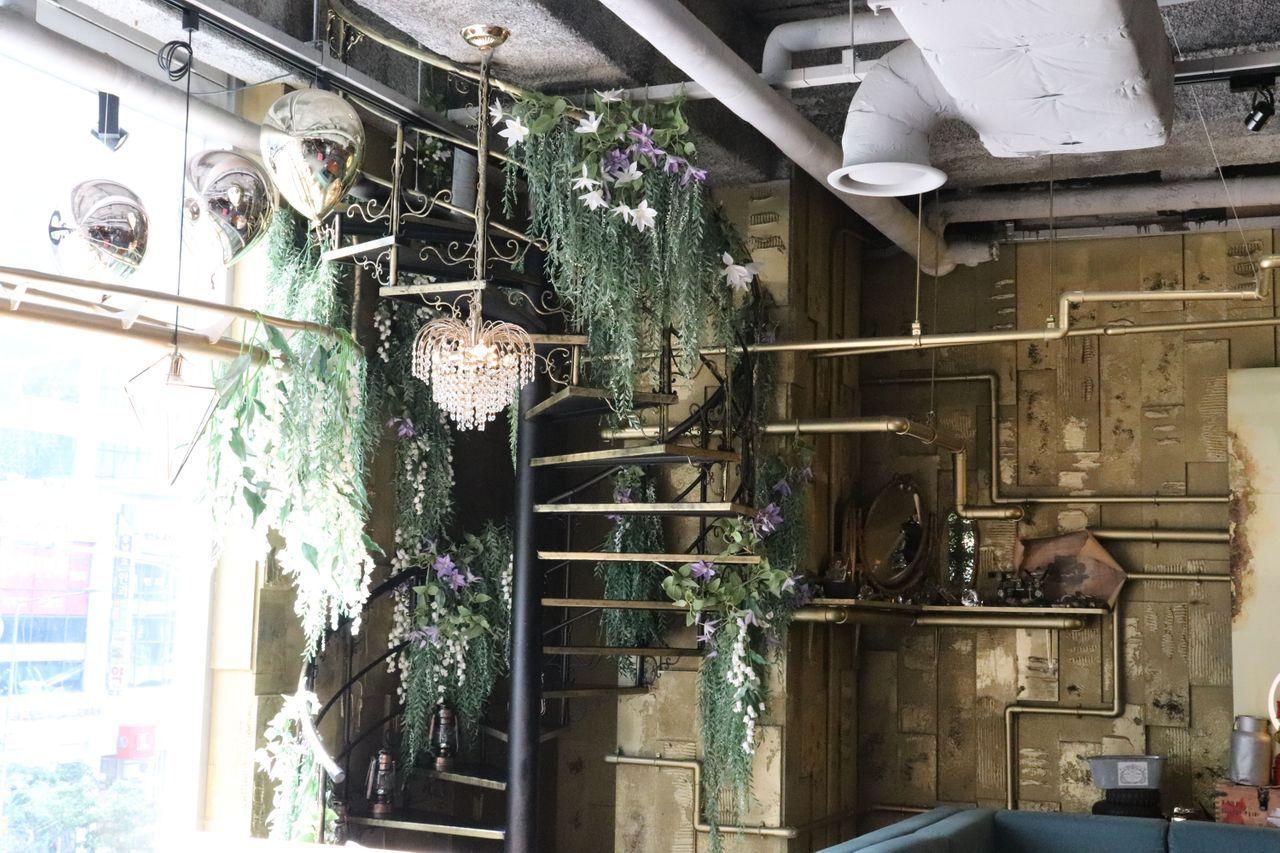 Each corner has a different concept with small intricate details so you might take about a hundred selfies here. The cafe is also large in size, so there most likely will not be a line when you visit.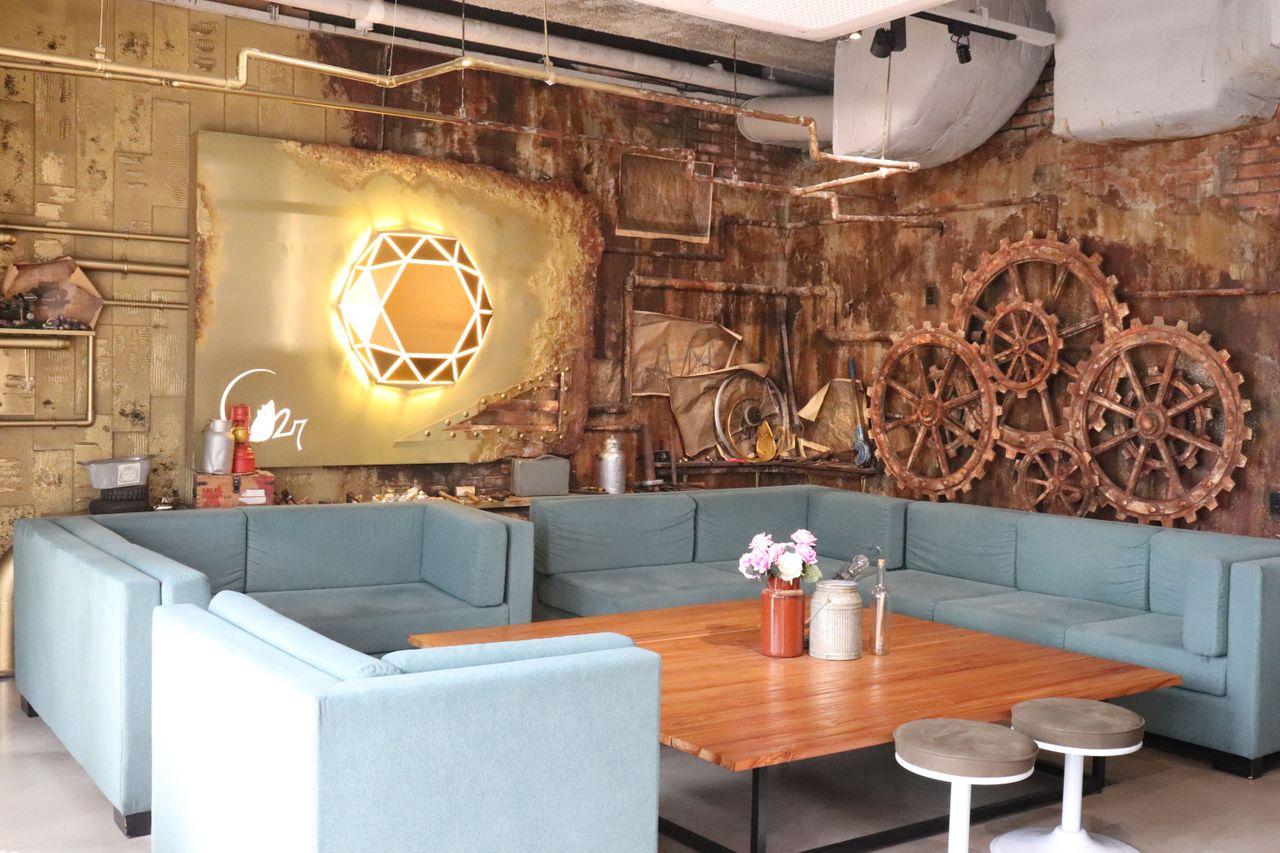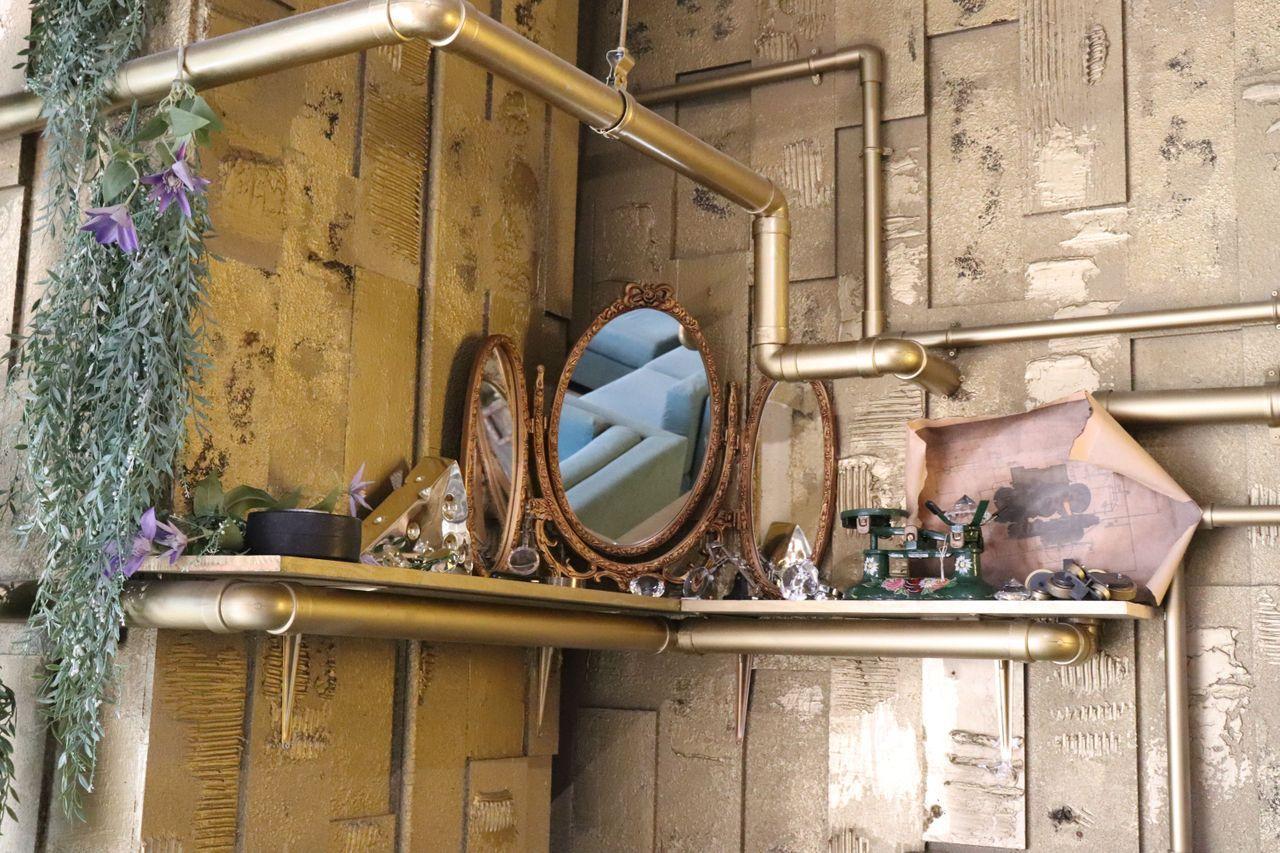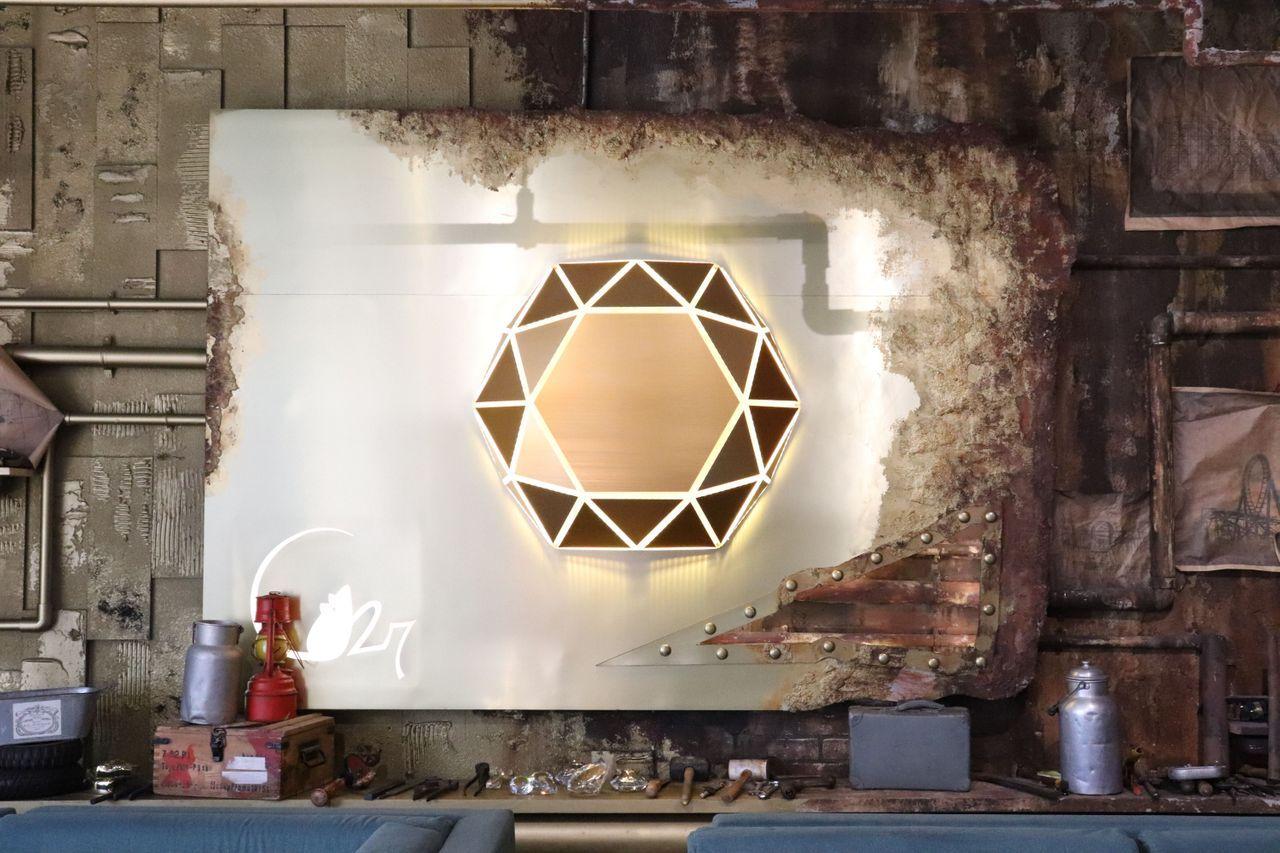 Don't worry if you come in a large group because there are tables big enough to sit several people.
I recommend you stop by to enjoy a slice of cheesecake with a drink and take pictures to show your friends and family. Come with your family or friends and have a conversation or just bring a book and relax!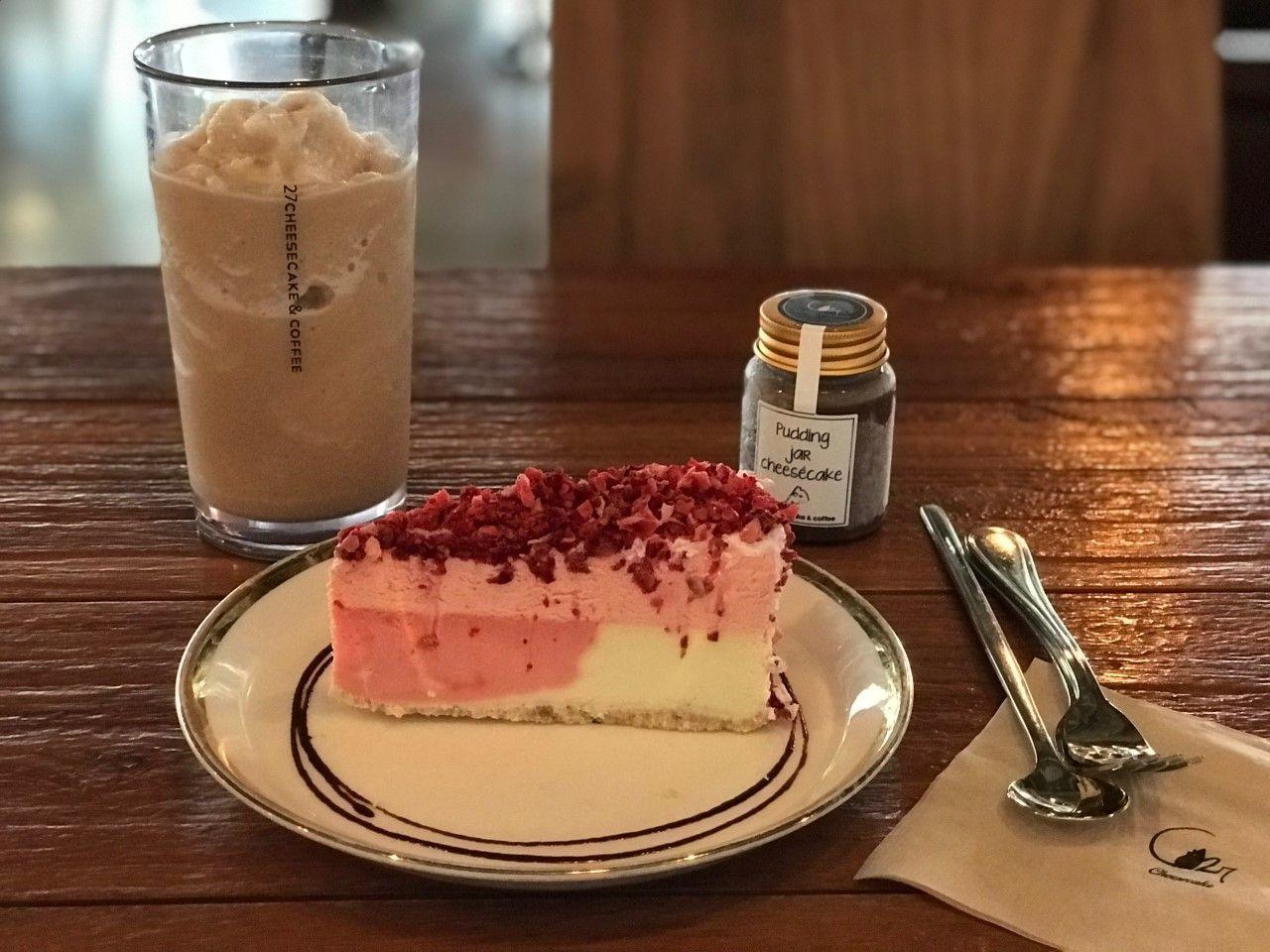 There were so many flavors to choose from, that I had a hard time making a decision, so I just went with the one I thought was best-looking. I liked the colors on the Wild Strawberry Cheesecake and it was perfect for me since I am indeed a berry lover. They also came out with a new dessert called the Pudding Jar Cheesecake which I had to try. For drinks, I got their number one selling Cheese Frappe.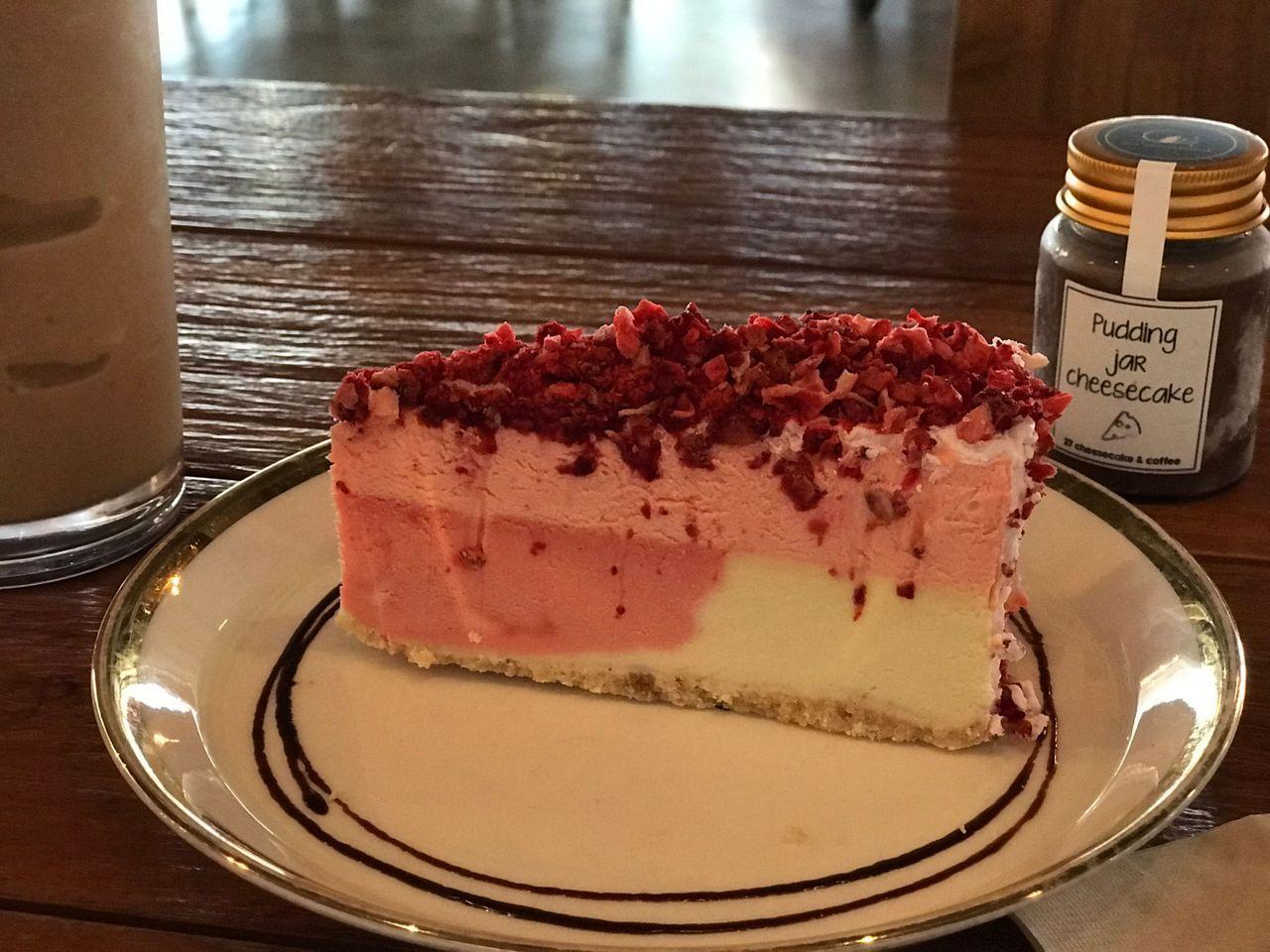 The Wil Strawberry Cheesecake is a combination of plain cheesecake with strawberry cheese mousse, with dehydrated strawberry crumble topping. The combination of cheese and strawberry was such a good pairing, I couldn't stop going for another bite! The amalgam of all the textures was so fun to eat and the dehydrated strawberry topping gave the cake more flavor by adding a hint of sourness. If you're a fan of tart flavors, you will love this cake!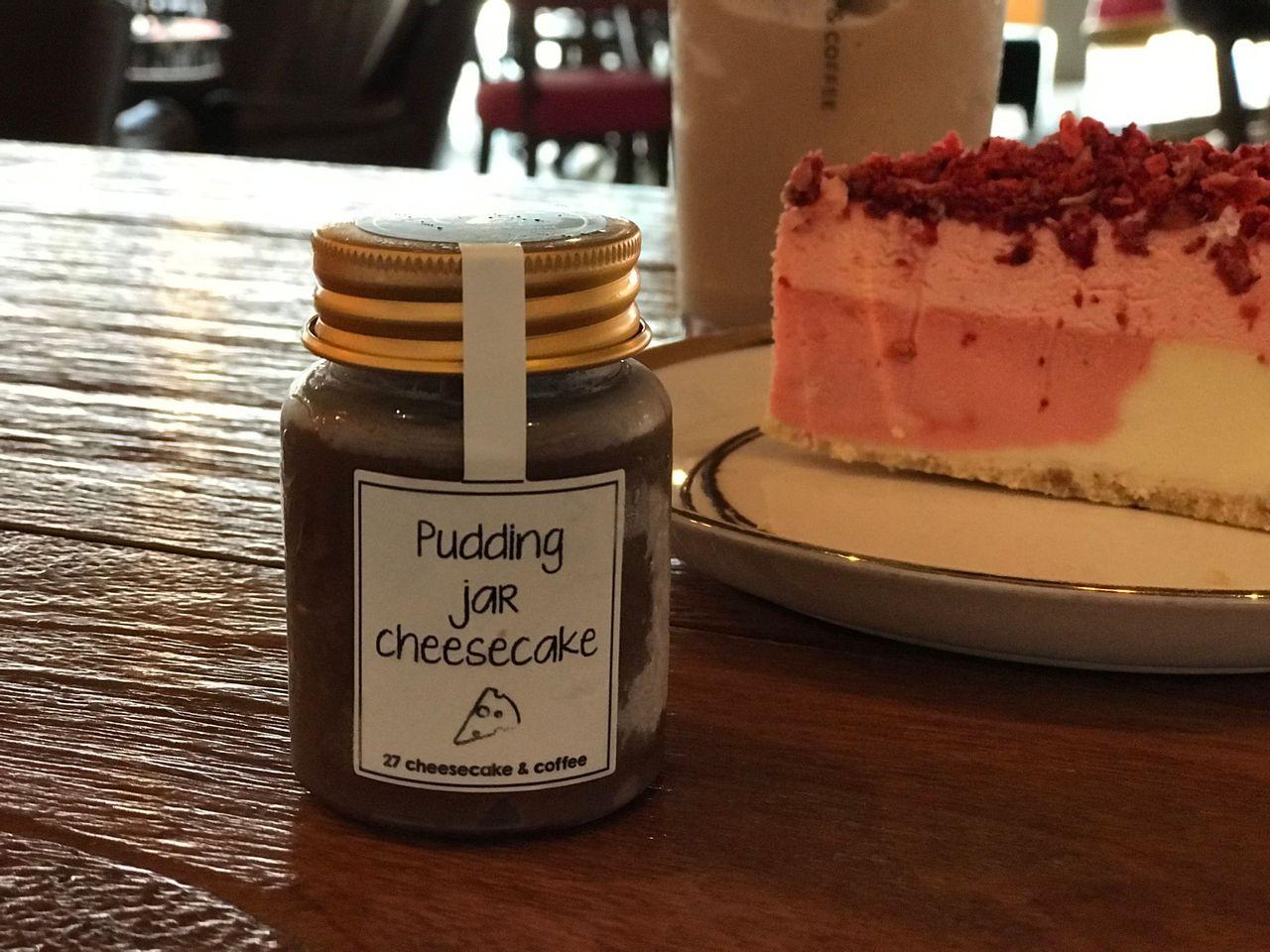 C27's brand new dessert, the Pudding Jar Cheesecake, is thick in texture with a slight cheese flavor. The cheese and chocolate blend together so well, that it felt like I was eating melted chocolate. It's quite sweet, so this dessert would be paired perfectly with an Americano or non-sweetened drink.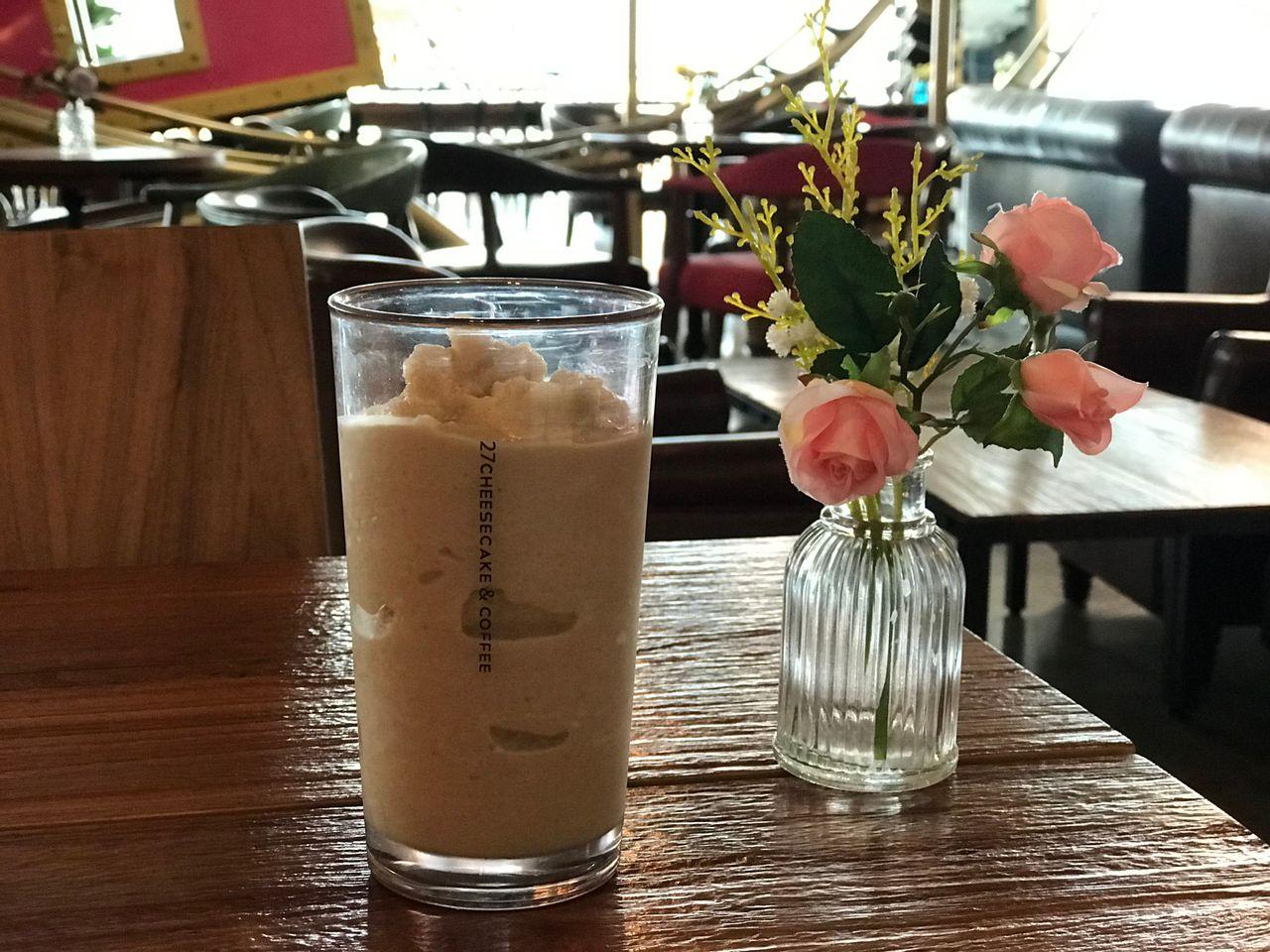 The picture above shows C27's all-time best-selling drink, the Cheese Frappe! It has coffee, caramel, AND cheese in it. The cheese flavor is not too strong and the drink overall isn't too sweet, so you can indulge a bit to get refreshed after a long day of exploring Hongdae.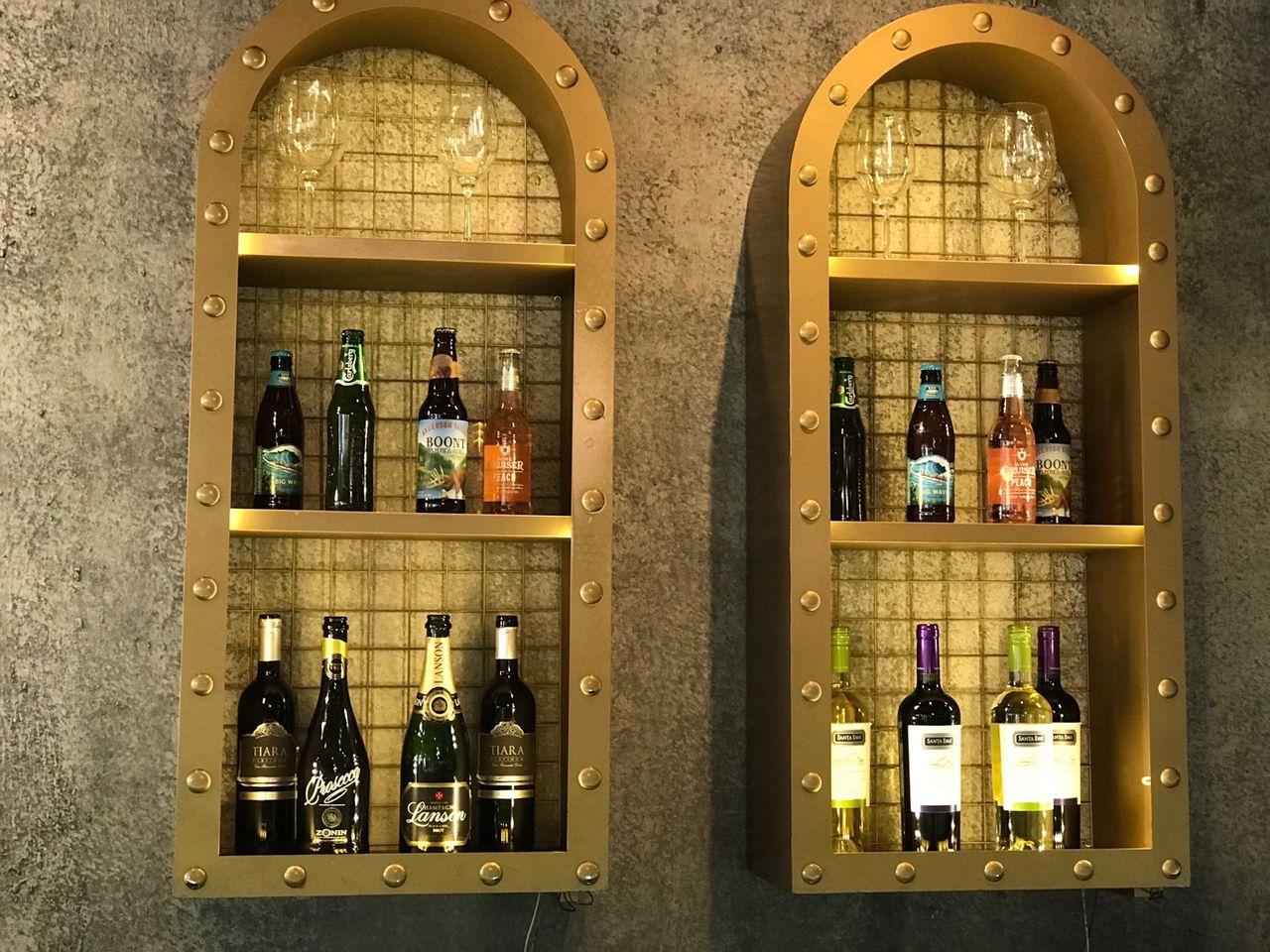 There are also wine and other alcoholic options, which pair great with cheesecake. It can help cut some of the richness so if you're feeling like a drink, look no further!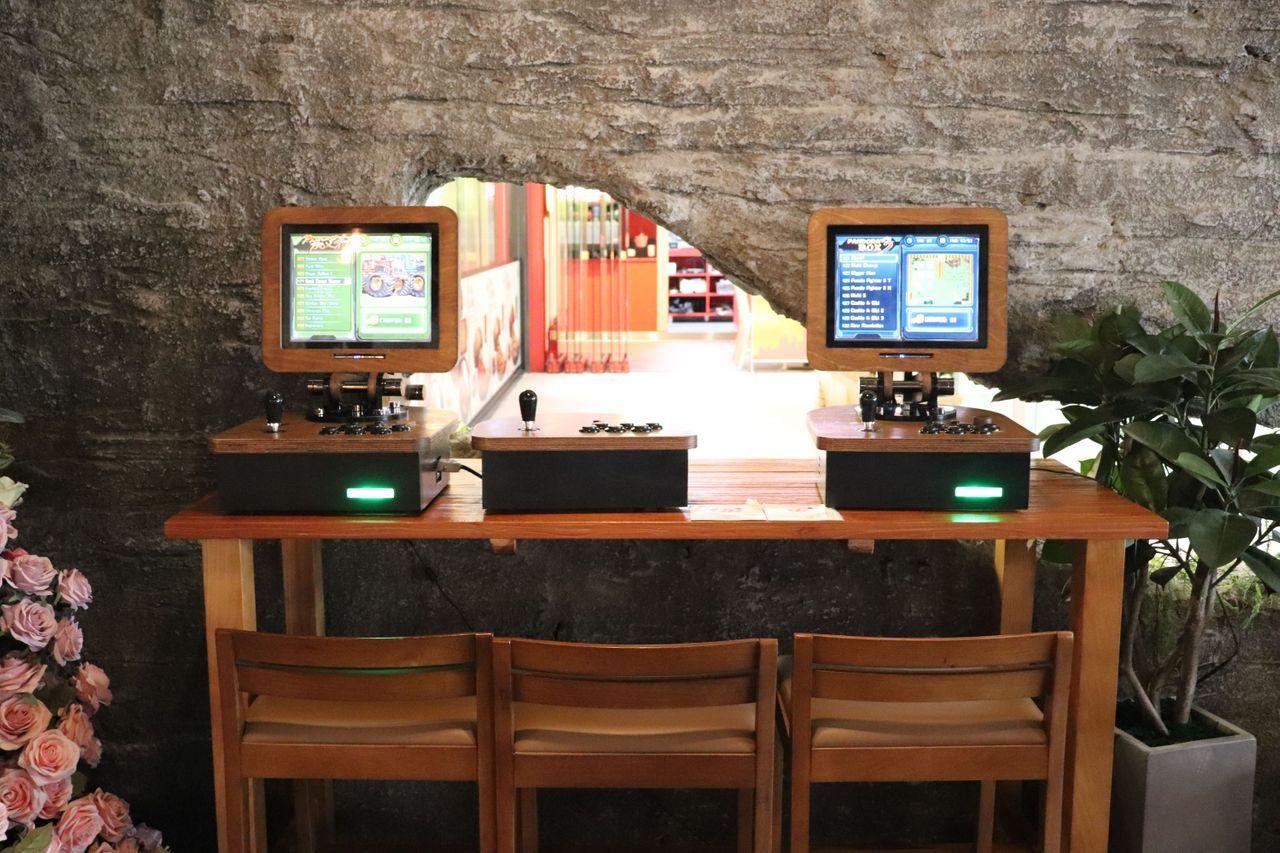 The cafe doesn't only have good desserts and drinks, but also has a little bit of entertainment! There are old-school games that remind you of when you were at the arcade when you were younger.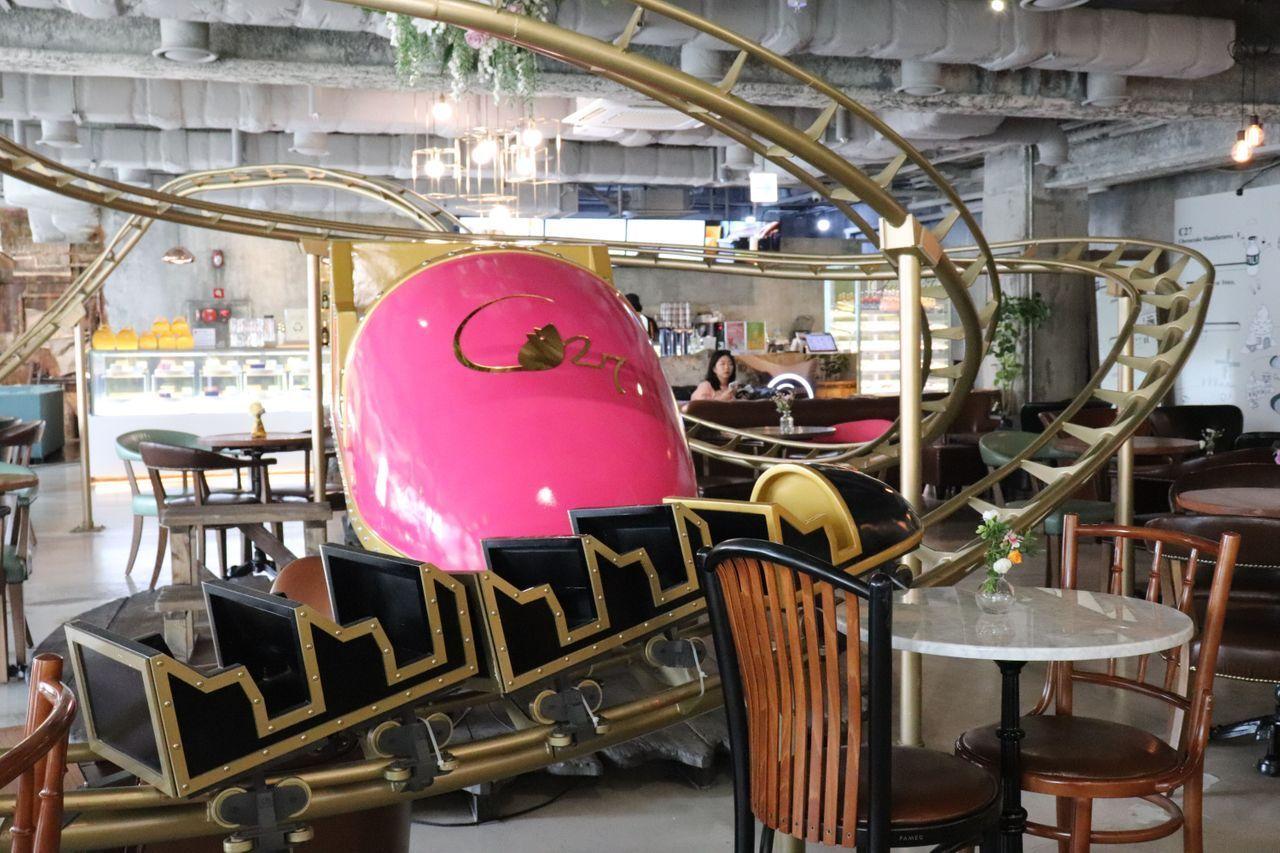 The rollercoaster in the middle of the room is not only for decoration! You can get on it and if you press a button, the wind will blow on you to stimulate a rollercoaster ride.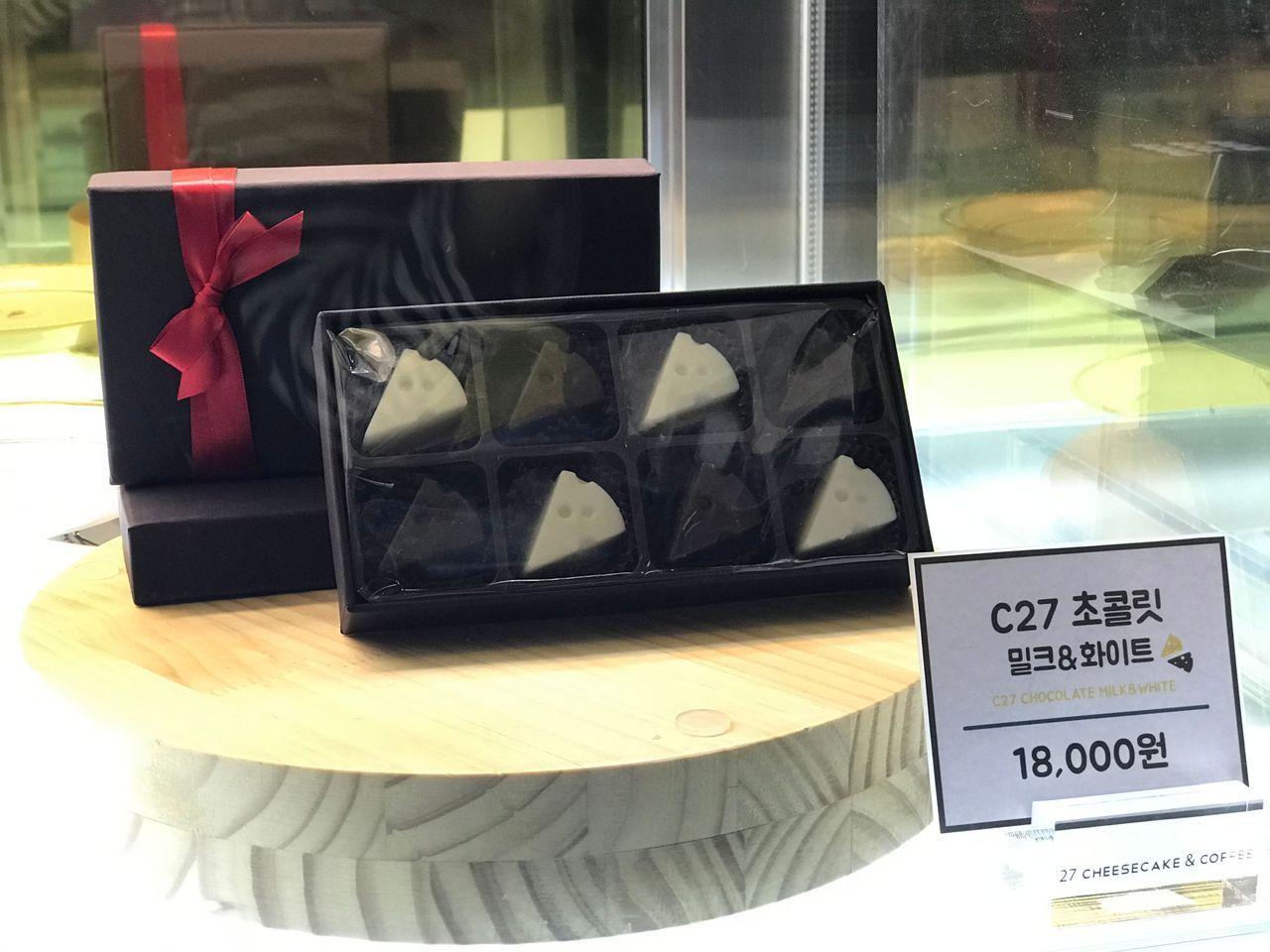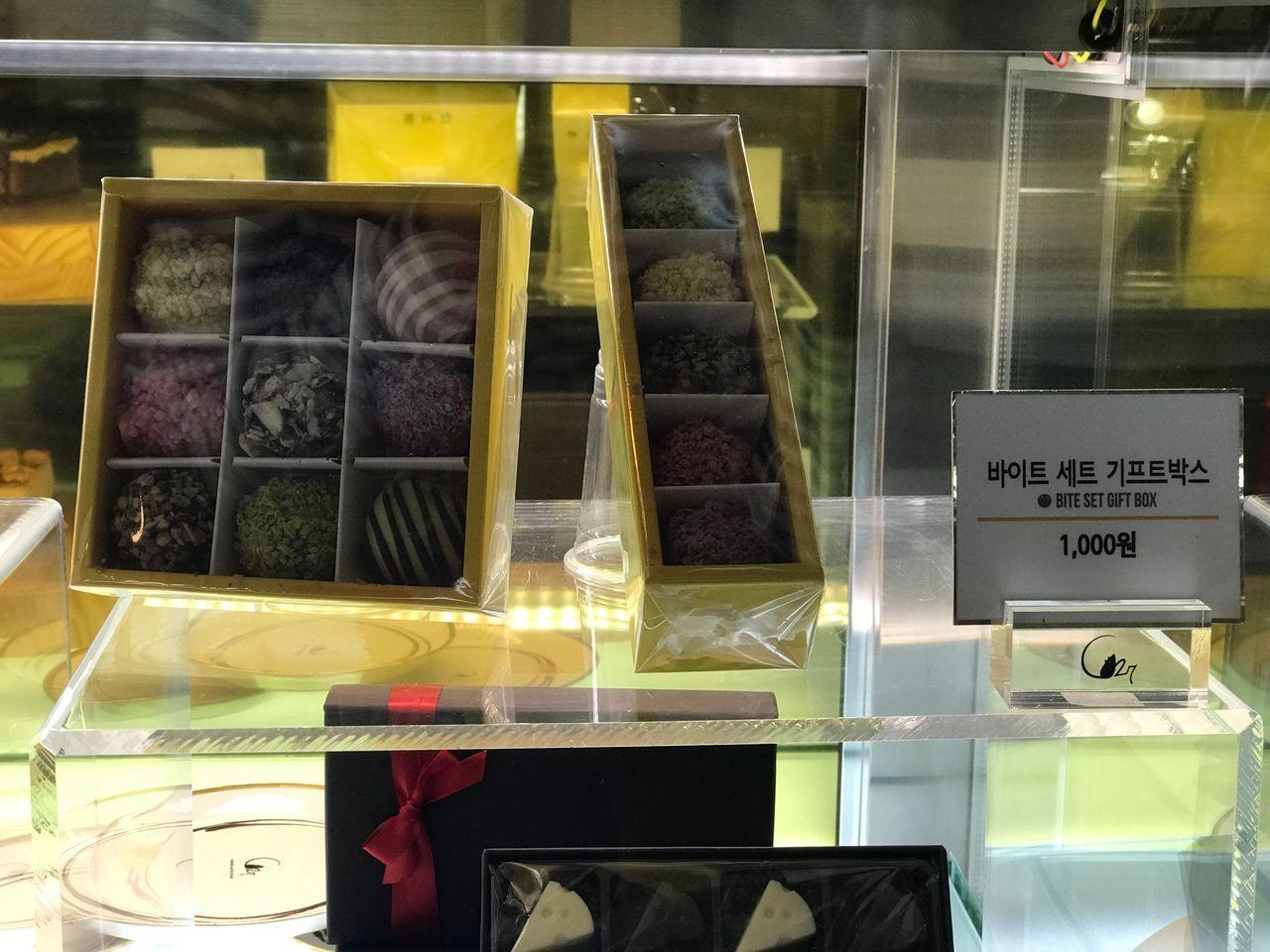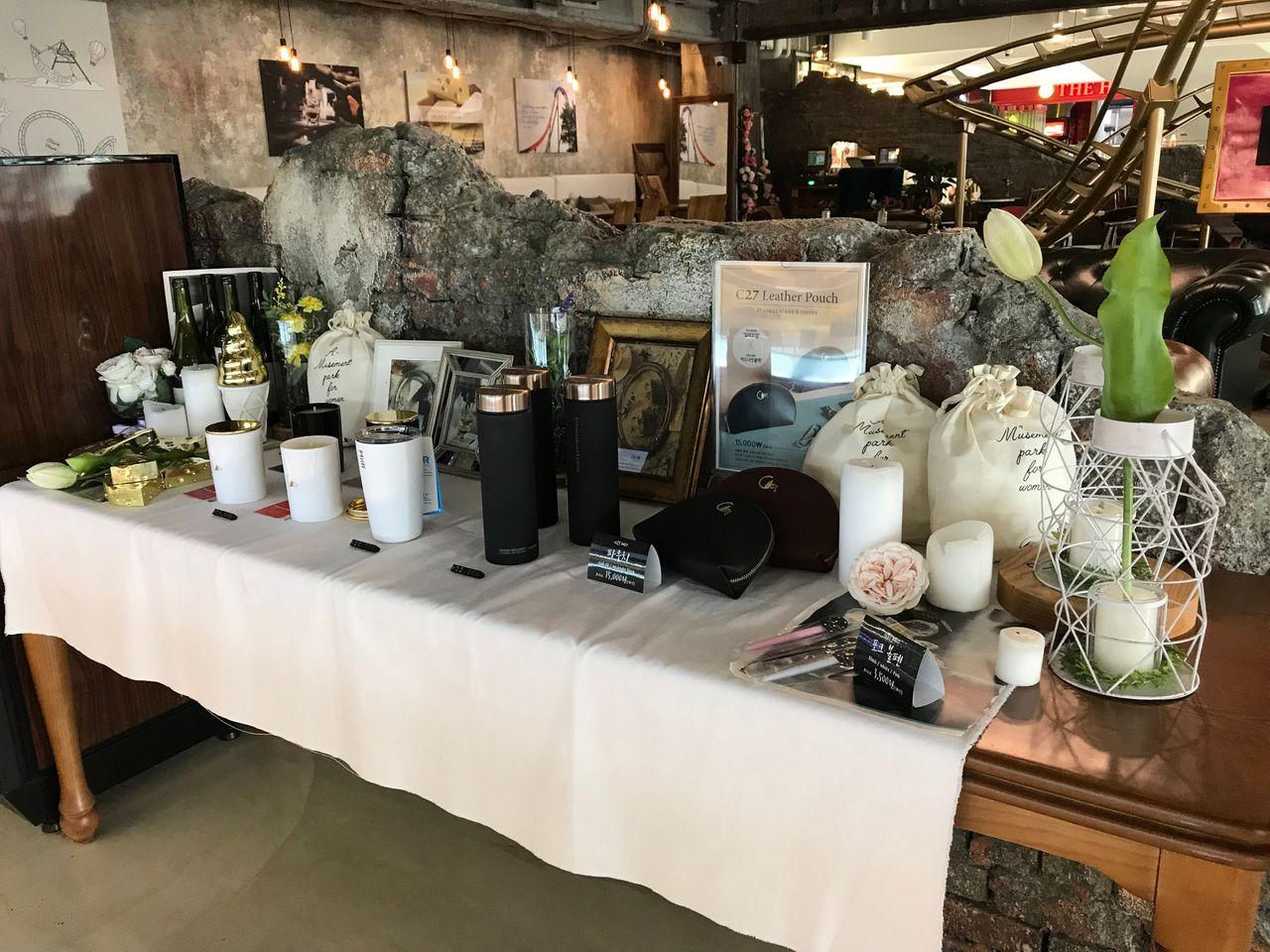 For those looking for a souvenir, there are goods with the C27 logo such as a C27 tumbler, a pouch, pen, and much more. If you fall for their desserts, you might be intrigued and want to remember this place with a nice souvenir.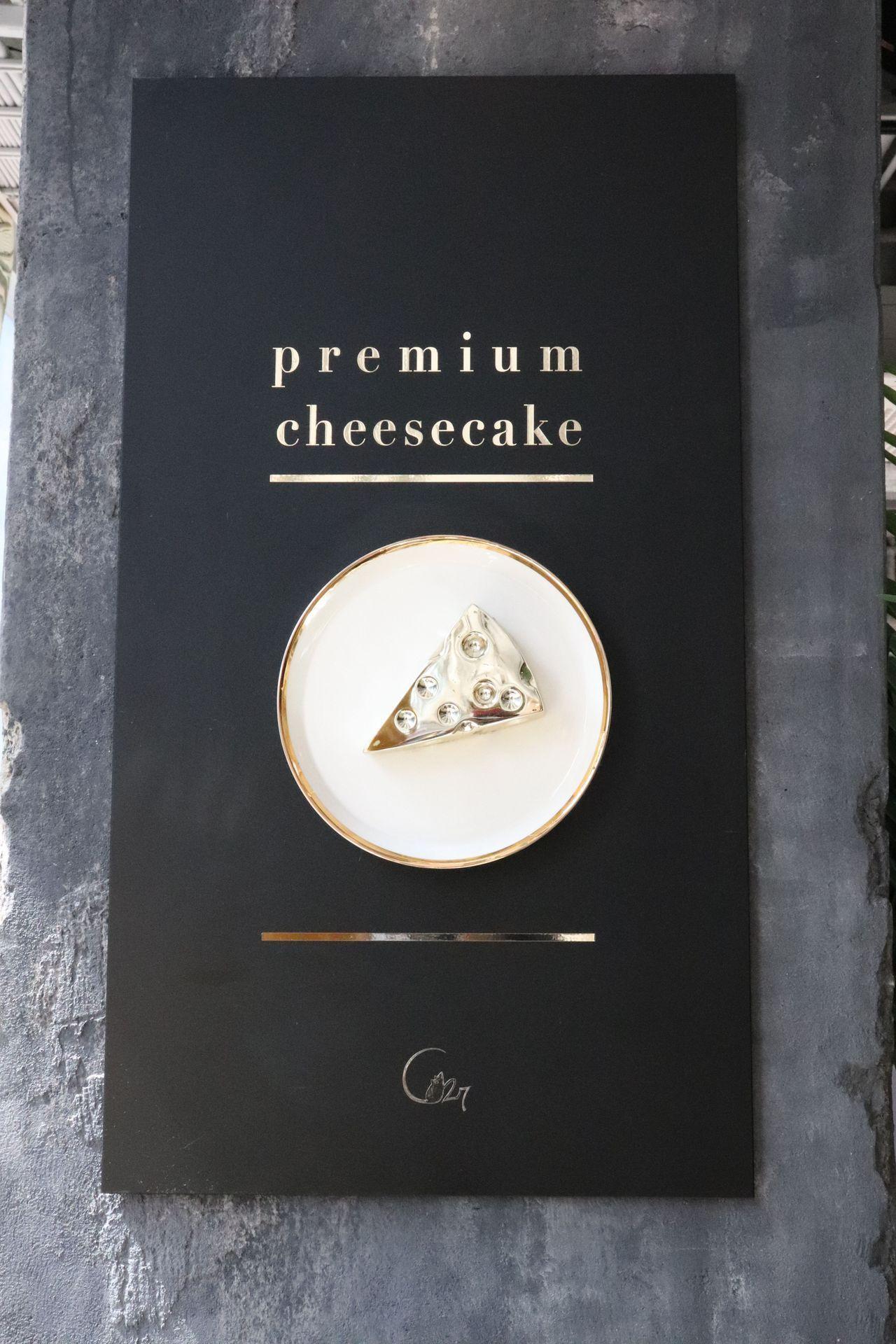 If you go to Hongdae, make sure to stop by C27! Take some pictures and have a piece of cheesecake!
---
How to Get There
It takes about 3 minutes by foot from Hongik Univ. Station Exit 2.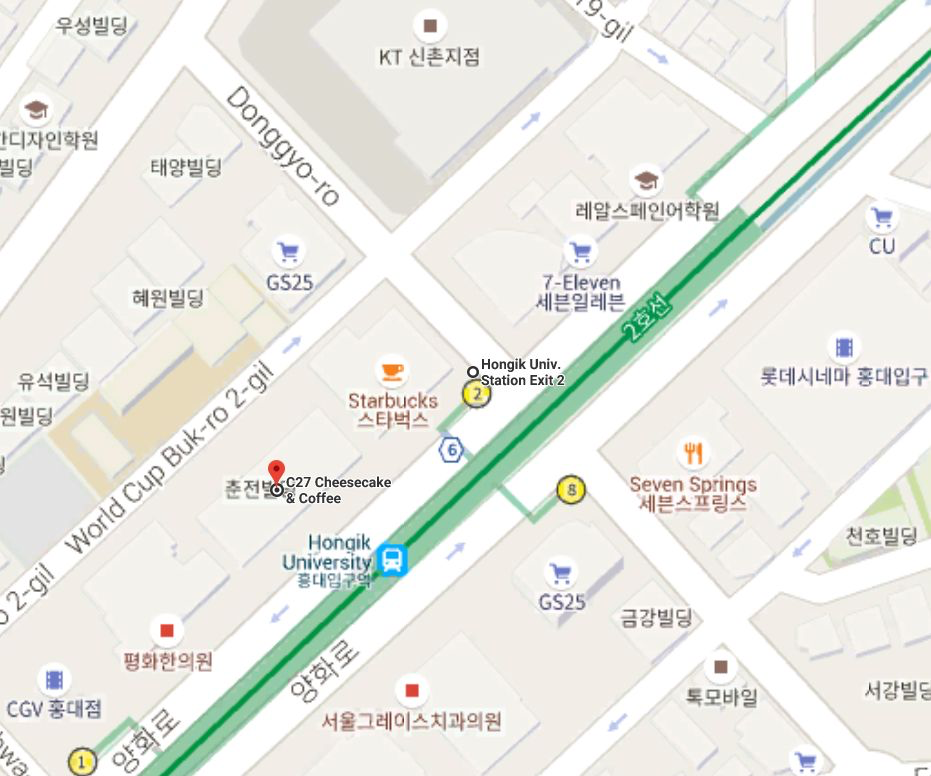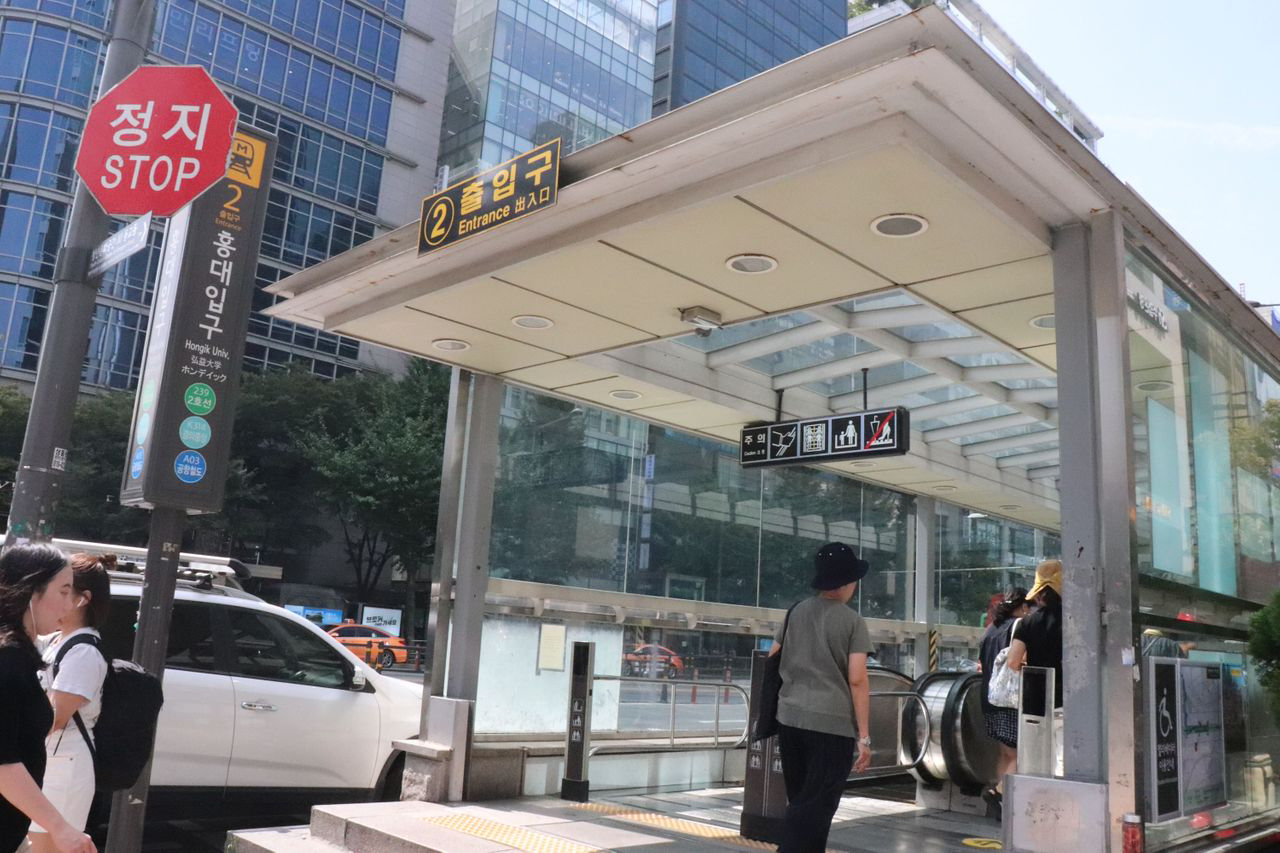 After coming out from Exit 2 of Hongik Univ. Station, make a U-turn and walk straight.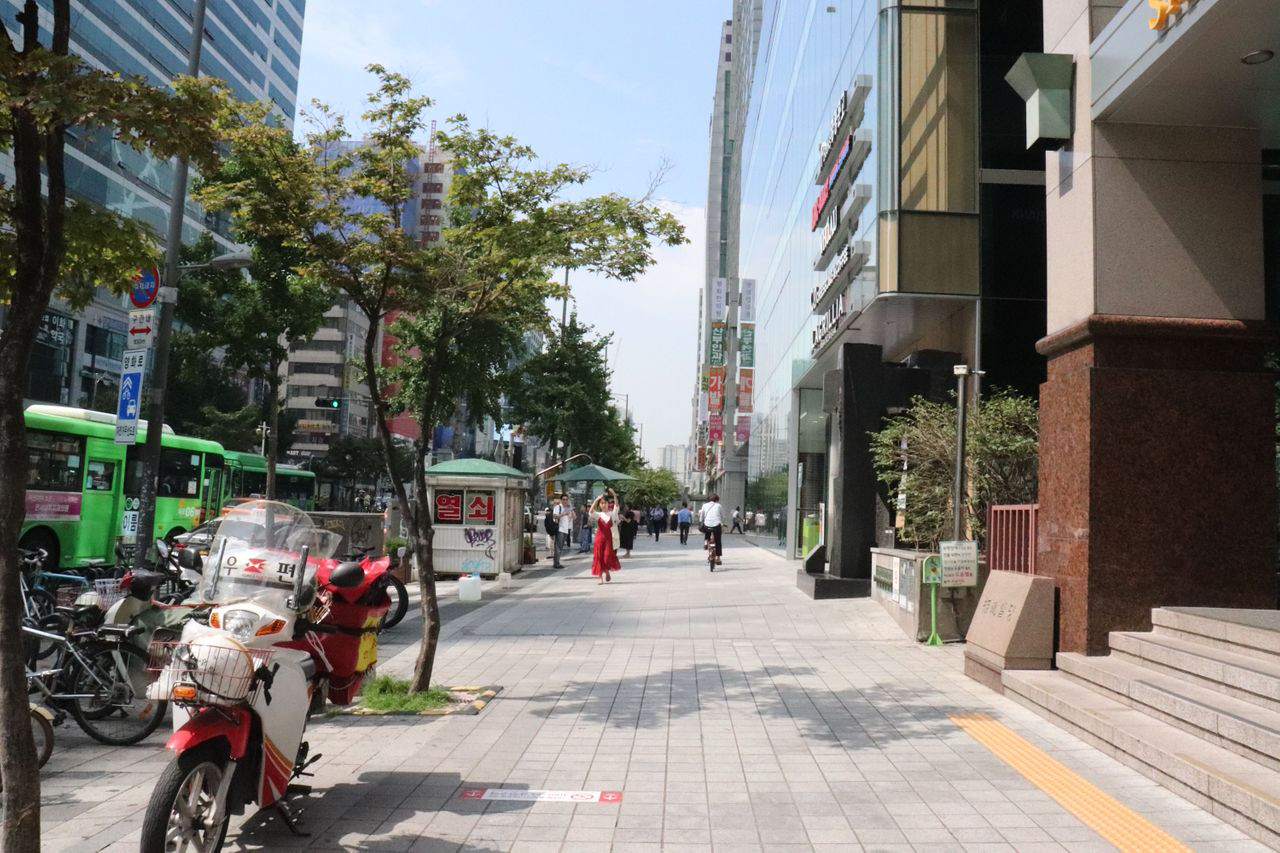 Go straight for about 3 minutes, and you will see the EXIT building which is located on the opposite side of Kakao Friends Store Hongdae Branch.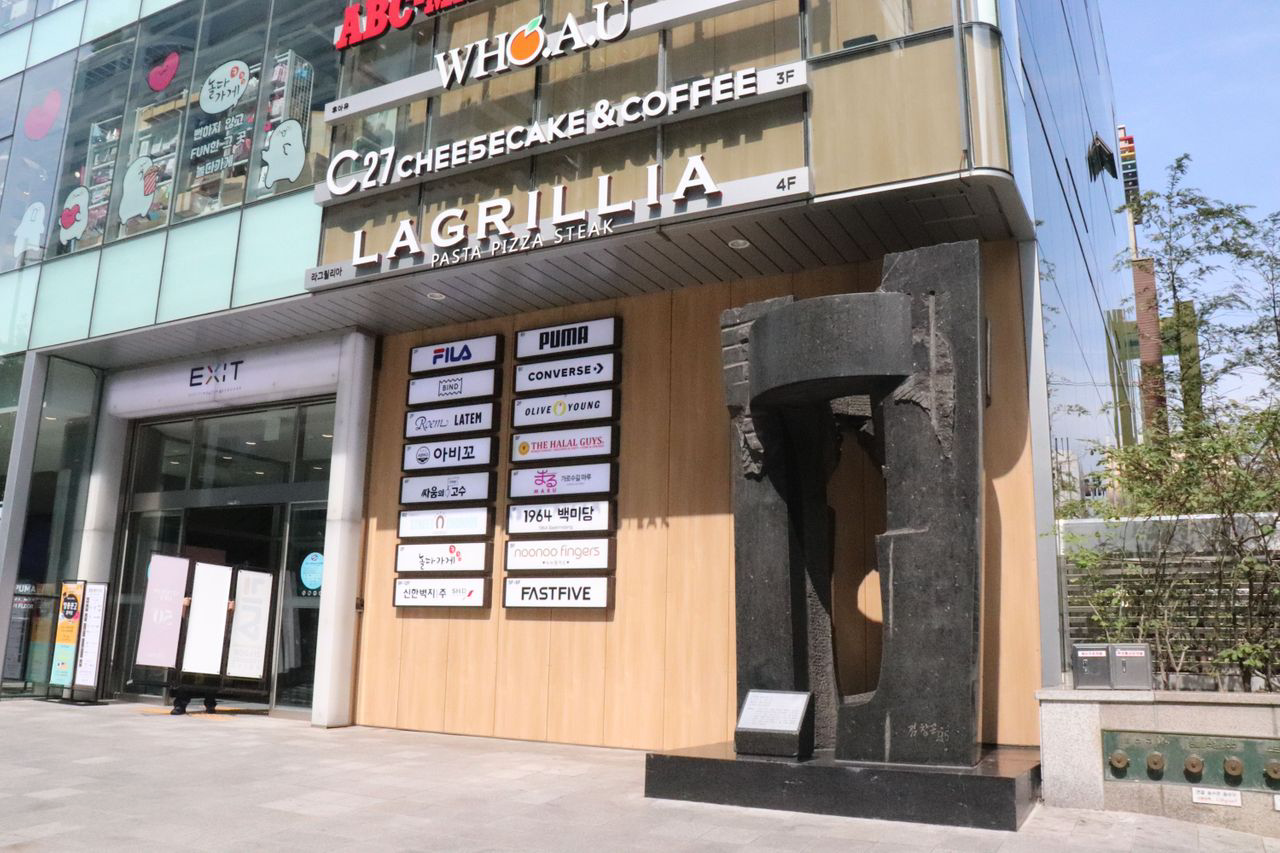 Go into the EXIT building.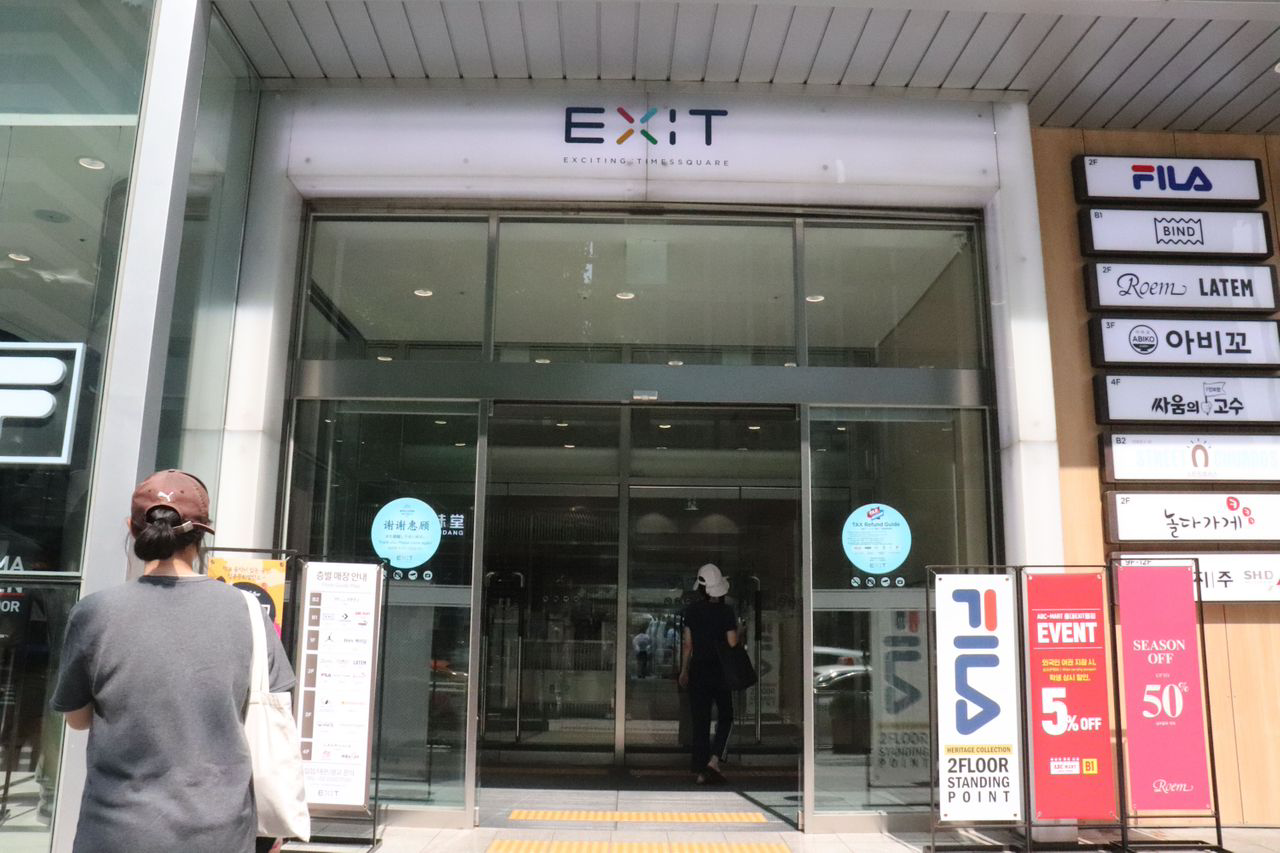 Take an elevator/escalator to the third floor and you will find C27.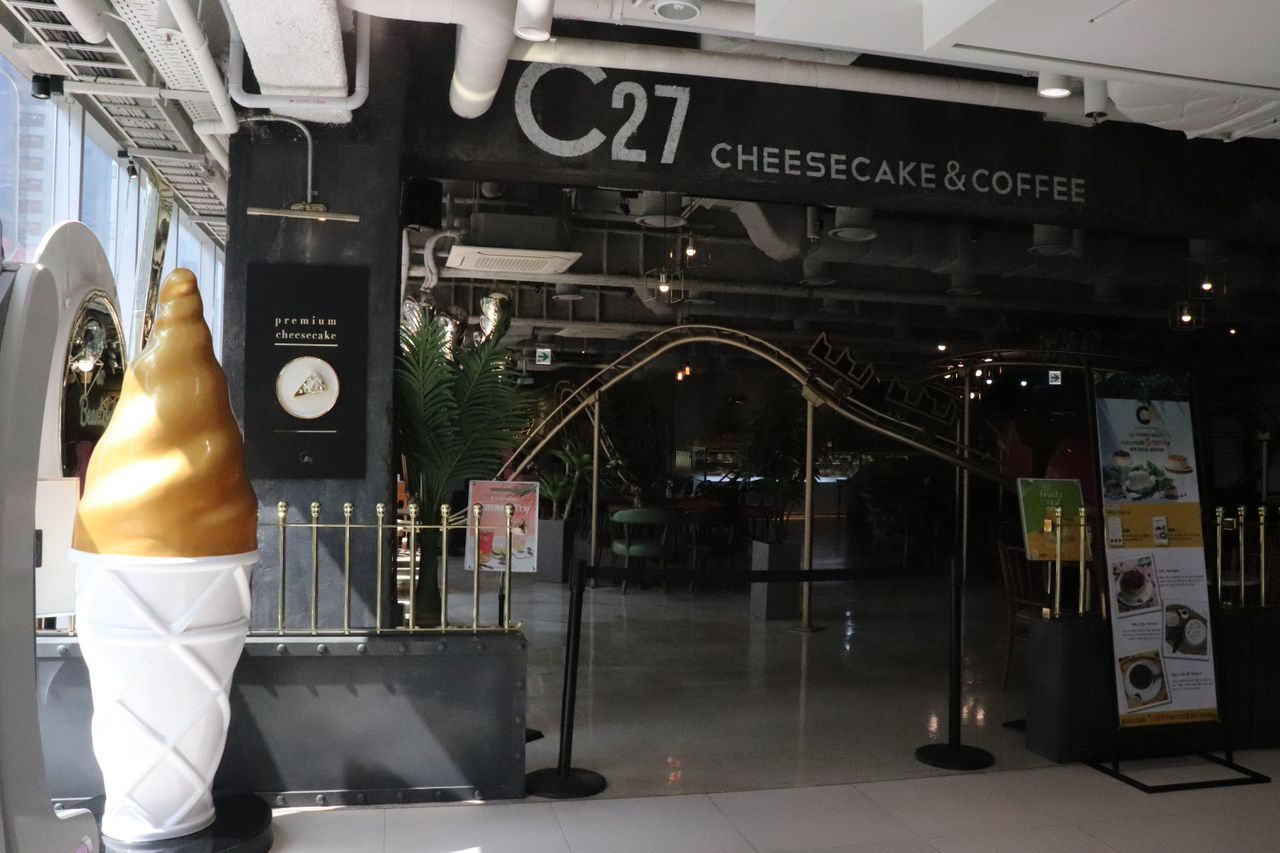 You've arrived at C27! Enjoy!
---
C27 Hongdae
C27 Cafe | 10% Discount Coupon
---
We hope that you can enjoy a slice of cheesecake at C27 Hongdae! If you have any questions or concerns, please leave a comment below or send us an email at support@creatrip.com! You can follow us on Instagram, TikTok, and Facebook to stay updated on all things Korea!
---