The Ultimate Namsan Guide
Everything From Transportation, Tasty Restaurants and Nearby Attractions!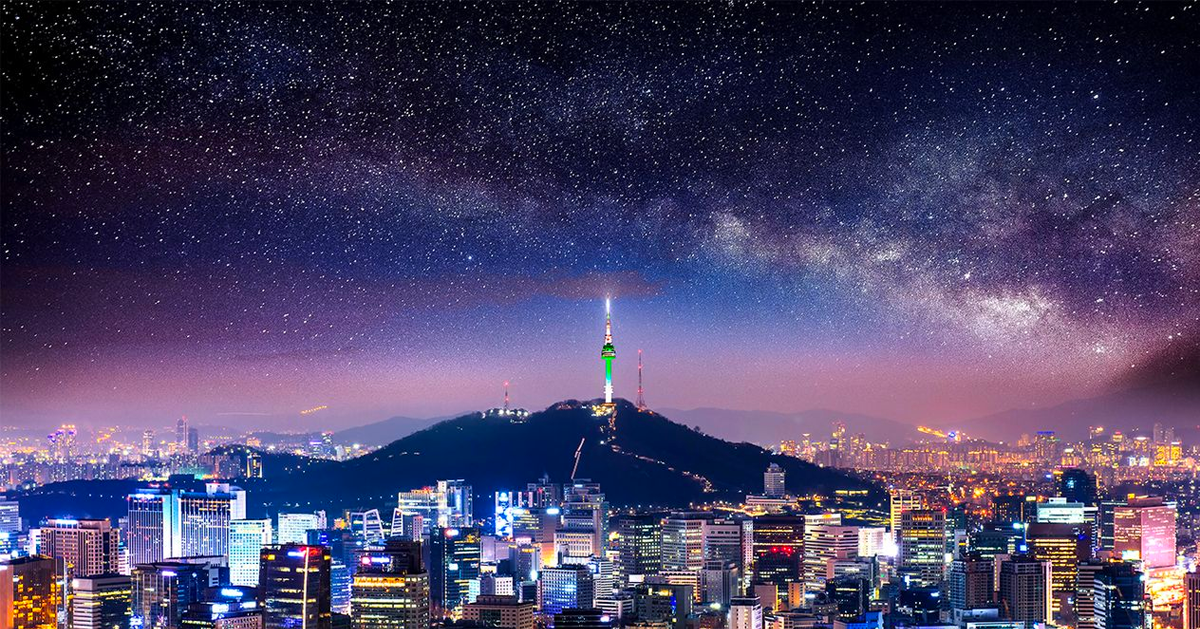 N Seoul Tower, otherwise known as Namsan Tower, or Seoul Tower, is one of most well known landmarks of Seoul. It stands on top of Namsan and overlooks the city. The tower can be spotted from many different ares of Seoul during the day and lights up in a variety of colors during the nighttime. Namsan Tower has some of the best views of the city of Seoul as well as many fun things to do and delicious places to eat at in the vicinity. For those that are considering a trip to Namsan Tower and the surrounding area, keep on reading!
---
Namsan Tower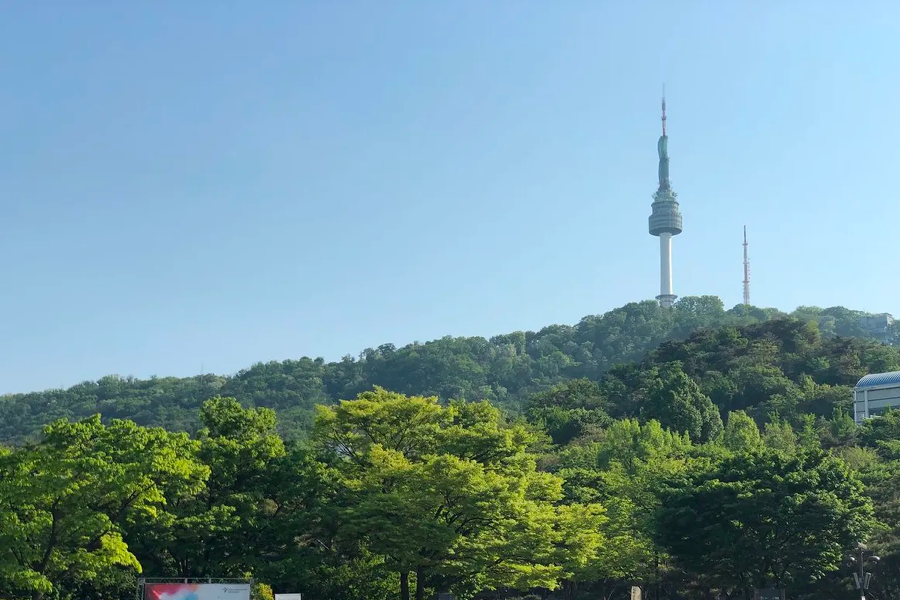 Namsan is 262 meters above sea level and is the largest mountain in the center of Seoul. Namsan is usually associated with Namsan Tower, and Namsan Park that surrounds the mountain. The mountain along with the tower has also become a symbolic symbol of Korea!
---
Attractions near Namsan
Namsan Seoul Tower (남산서울타워)
Address: 서울 용산구 남산공원길 105
105 Namsangongwon-gil, Yongsan-gu, Seoul
Hours: Weekdays: 12;00- 22:00, Weekends: 11:00- 22:00
Price: Observation deck tickets: Ages 13+: 8,100 KRW, Ages 3-12: 7,500 KRW (This ticket is for foreigners only)
Reserve Observation Deck Tickets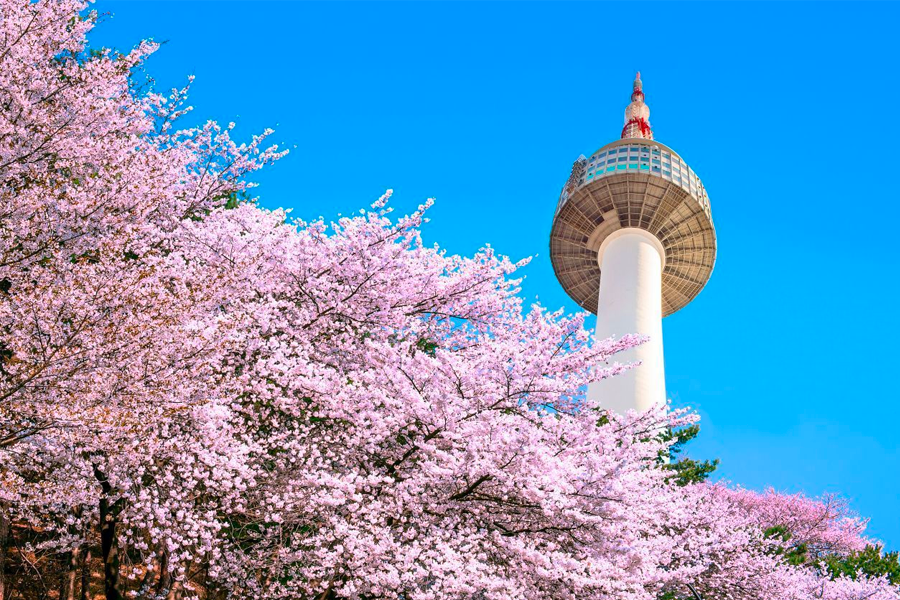 Seoul's iconic landmark "N Seoul Tower" was built and completed in the 1970s for broadcasting and communication purposes. After the completion of the observatory facility, it was closed to the public due to security issues.
The broadcasting station was then moved to an area in Gwanaksan and CJ group renovated the building and opened it up to the public in 2005. The name of the tower was then changed to "N Seoul Tower" and in December, 2015, YTN opened the "Seoul Tower Plaza" on the lower floor of the tower. This has caused the tower to be called and known by multiple different names such as Namsan Tower, N Seoul Tower, Seoul Tower, and Namsan Seoul Tower. However, despite all the names, they all refer to this iconic tower that sits atop Namsan.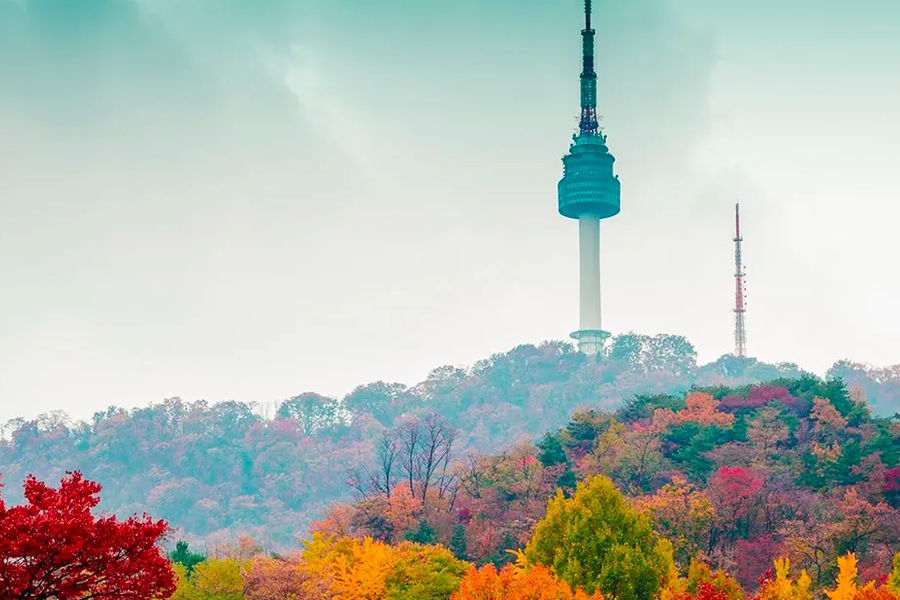 Namsan Seoul Tower always attracts people's attention no matter the time of day. At night the tower will light up in different colors, and it's beautiful lights can be spotted across the city.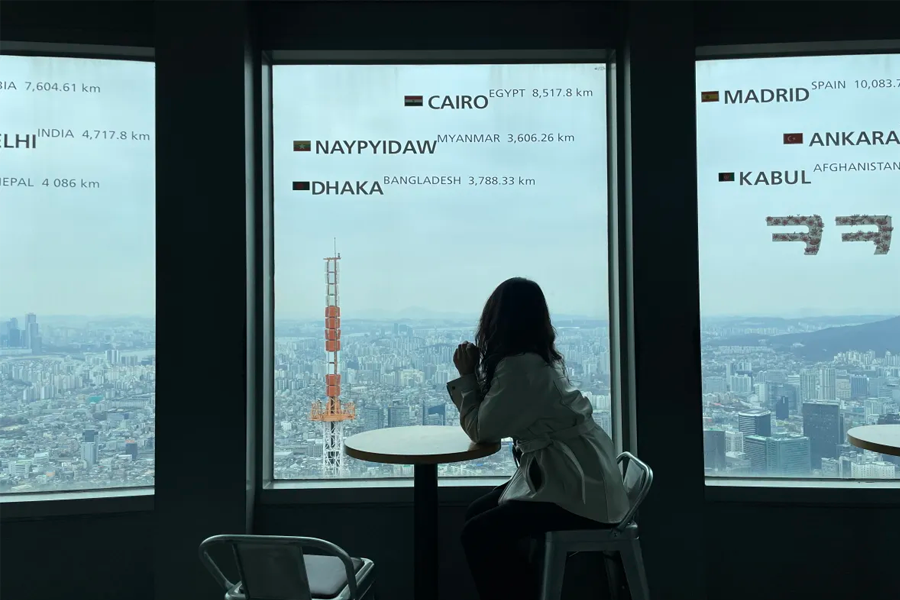 For those that want to admire a great view, the Namsan Seoul Tower Observation Deck is the perfect location. When the air quality is good during the day, you can overlook Seoul from the tower. The experience is very different throughout the seasons, so we recommend that you come throughout the year! Even if you have visited one before, it can be a much different experience at a different time of year.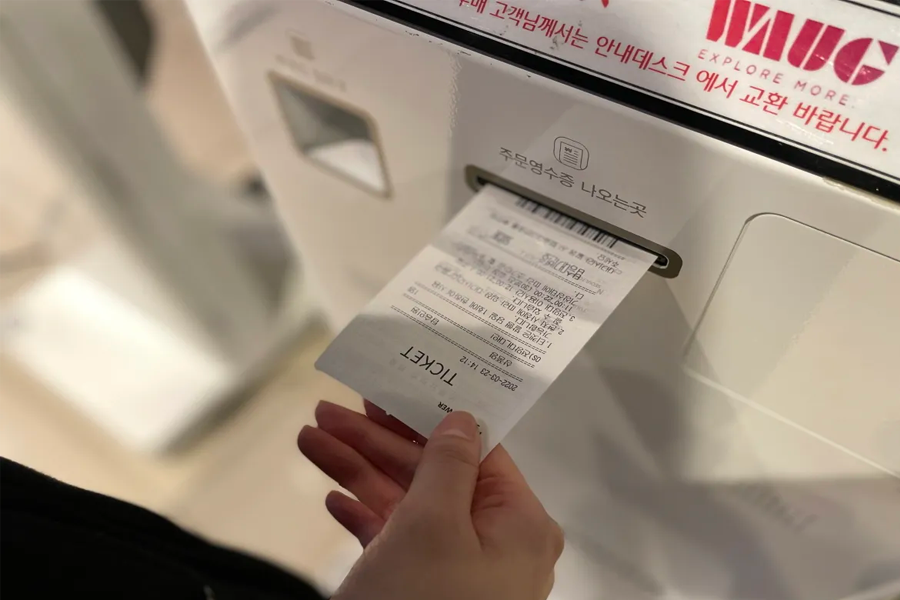 Seoul Tower Observation Deck tickets can be booked online in advance, which we recommend as it is a much more easier and convenient method! You will be able to enjoy discounts and also enter the venue directly after scanning the QR CODE.
Reserve N Seoul Tower Observatory Admission Tickets
Namsan Park
Address: 서울 중구 삼일대로 231
231 Samil-daero, Jung-gu, Seoul
Hours: 24 Hours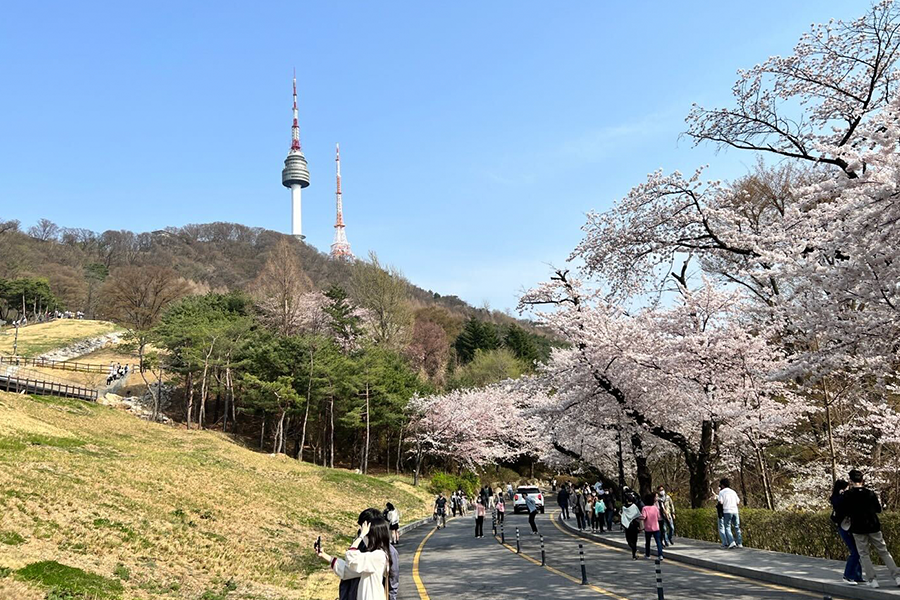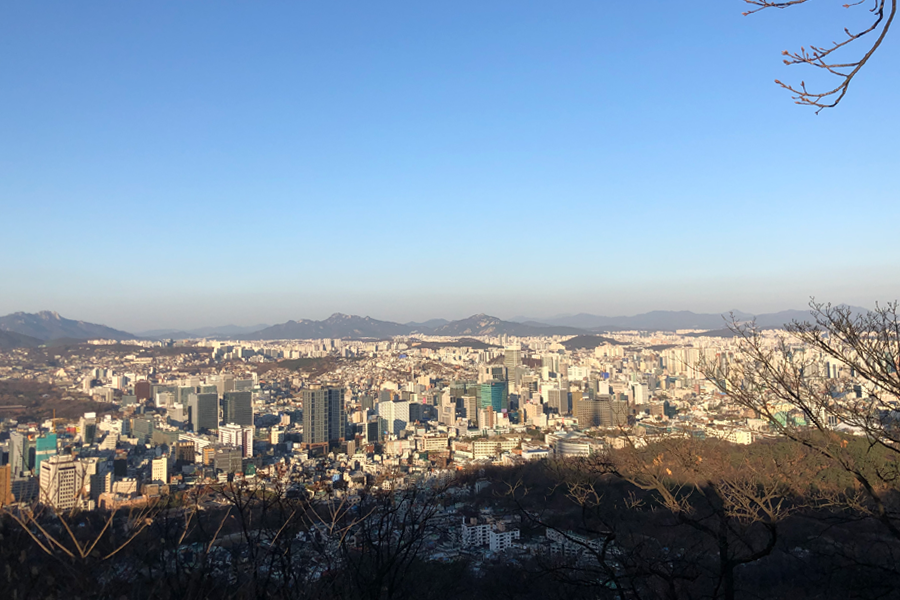 From the bottom of Namsan Mountain to N Seoul Tower is a park called Namsan Park. You can take a pleasant walk through the park and easily walk up to N Seoul Tower. There are many steps, but it is a nice walk where you can admire the city view of Seoul as well.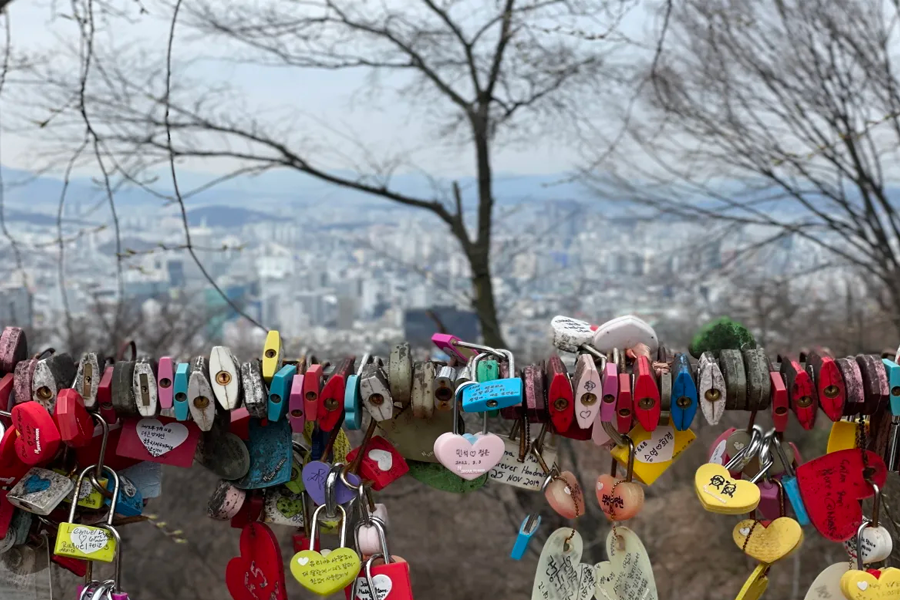 It takes about 40 minutes to walk the entire uphill process. In addition to walking, you can also choose to take a cable car of a shuttle but to go up the mountain (taxis cannot go up). When you arrive at Namsan Seoul Tower, you will also see many love locks here. It is believed that if a couple locks a love lock up at Namsan Tower, their love will last a hundred years! Who will you be coming with?
Baekbeom Square Park
Address: 서울 중구 남산공원길 649
649 Namsan, Gongong-gil, Jung-gu, Seoul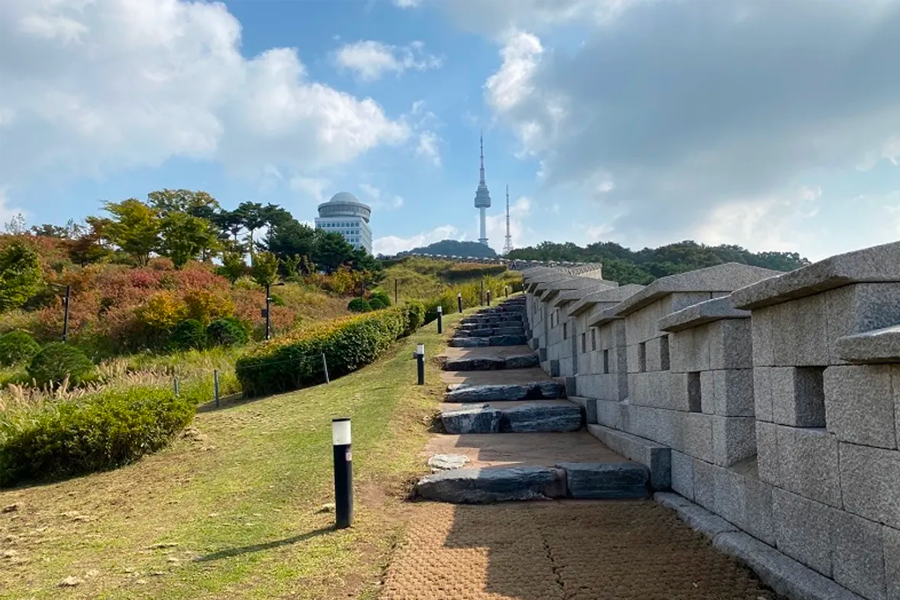 Namsan Park is very close to Hohyeon Station and the Baekbeom Square Park on the side of Seoul Station. It has been the filming site of many Korean dramas such as "Itaewon Class" and "If you Like It". The trail is not that long as well, so it's perfect for short brisk walks.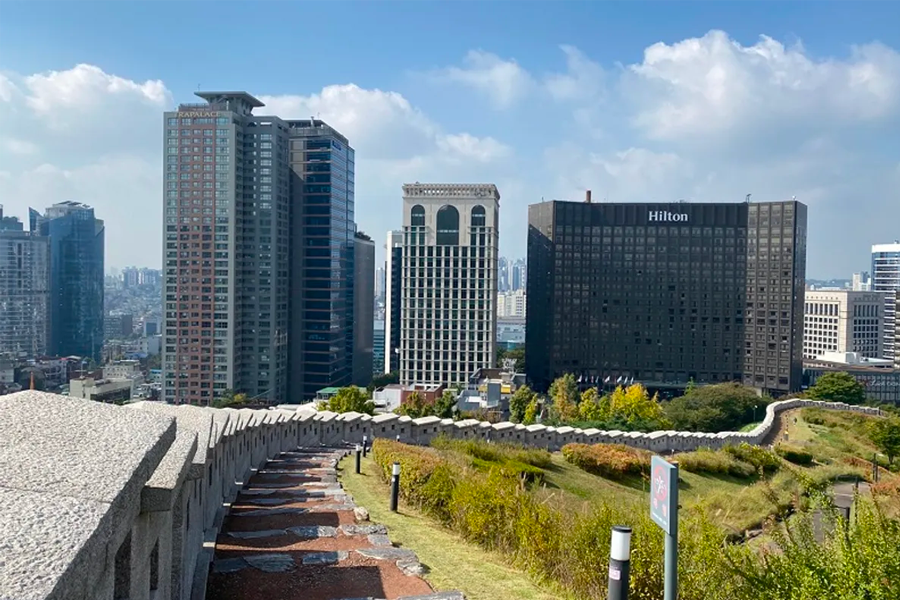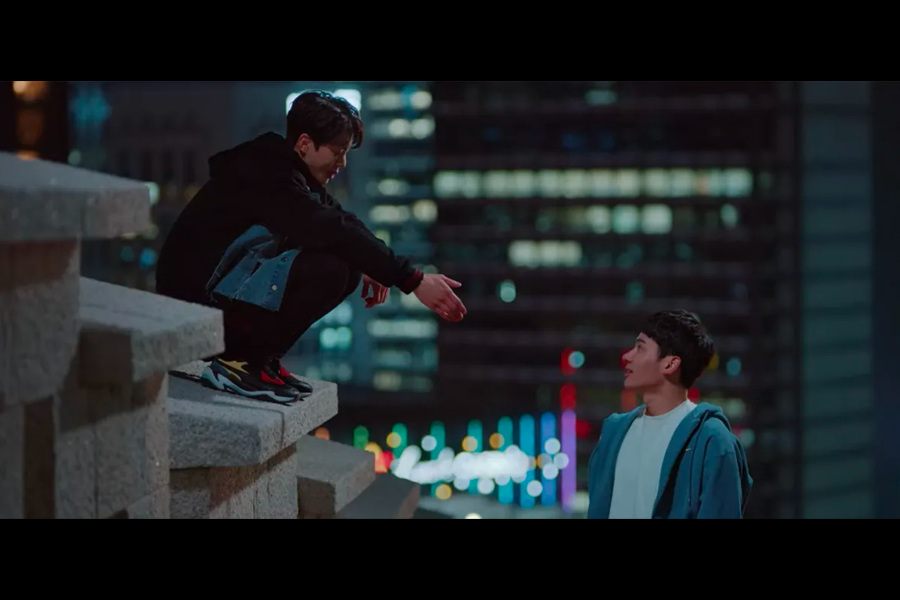 When walking alongside the trail, you will be able to see many parts of Seoul and have a beautiful view of the city. Once you get to the top, you can enjoy the lawn area and green space and relax when you are at the top.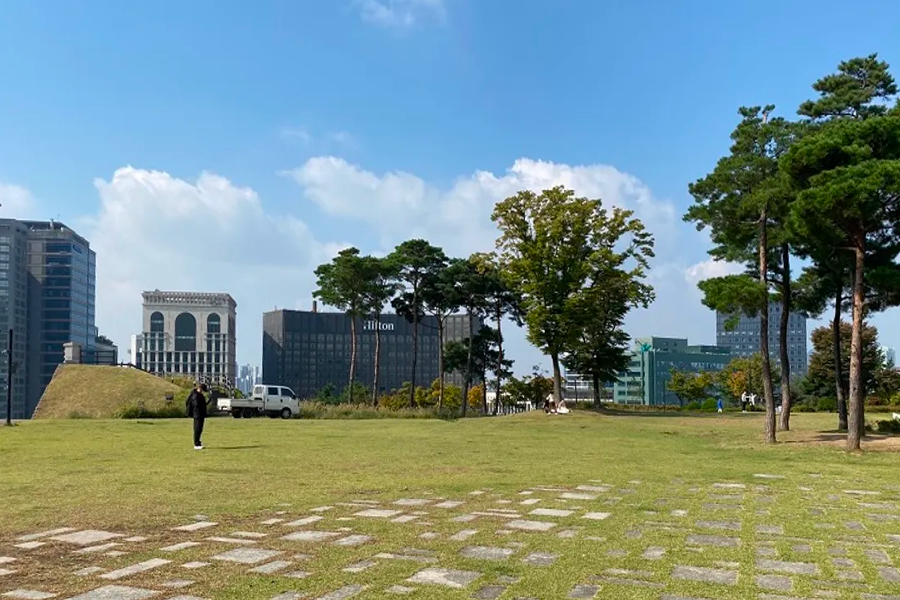 Namsan Hanok Village
Address: 서울 중구 퇴계로34길 28
28 Toegye-ro, 34-gil, Jung-gu, Seoul
Hours: 09:00- 21:00, Closed on Mondays
Tickets: Free Entry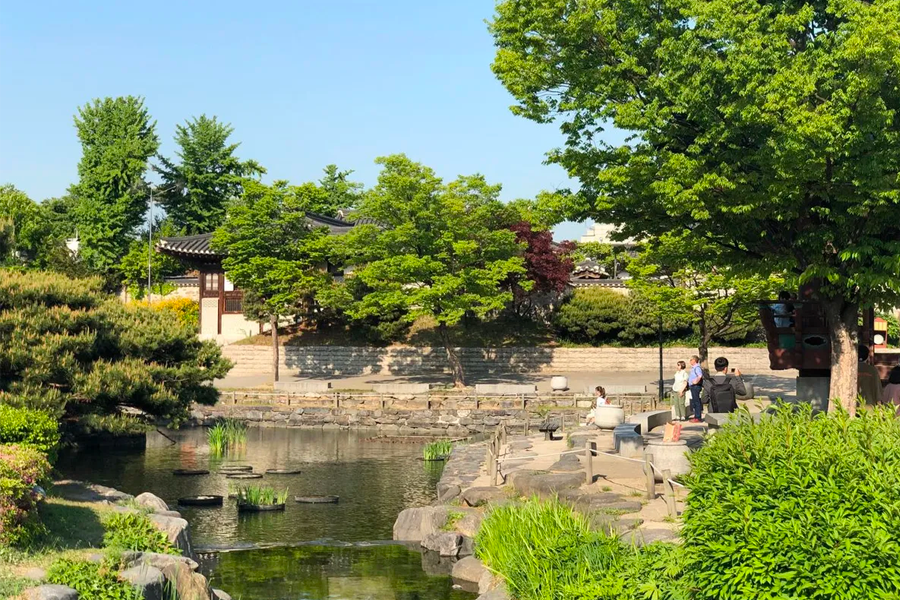 Namsan Hanok Village has a completely different atmosphere from the five major palaces in Seoul. Compared to the gorgeous atmosphere of Gyeongbokgung Palace, Namsan Hanok Village presents them actual living environment of the people in the past. There is a simple beauty of the park.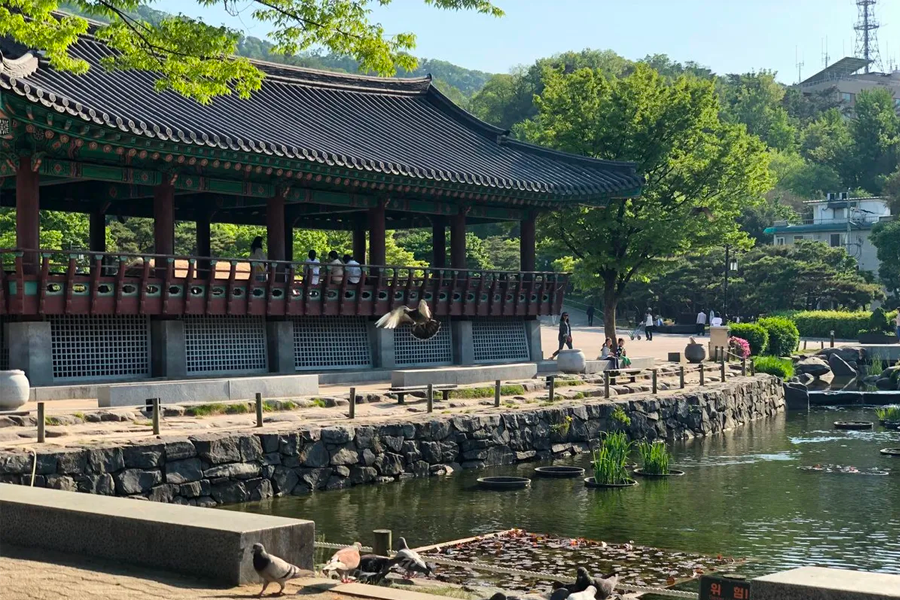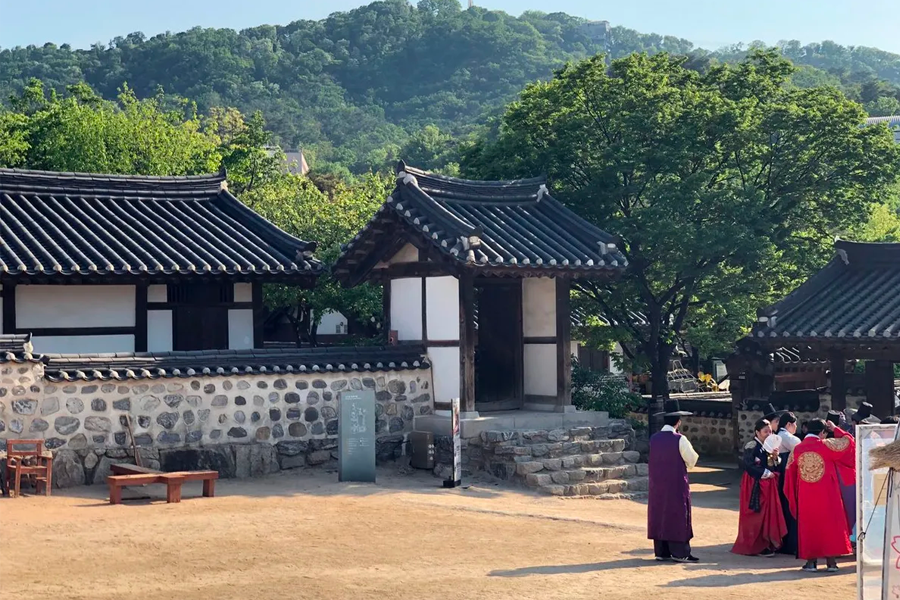 The entire Hanok Village is not large, and you can walk around freely and explore the area at your own pace. The beautiful Hanok scenery and the atmosphere of the Korean-style courtyard as well as the elements of lifestyle of the common people is something that cannot be seen at the palaces in Korea. This is a great place to come if you are interested in learning about the lifestyle of ordinary Koreans back in the day.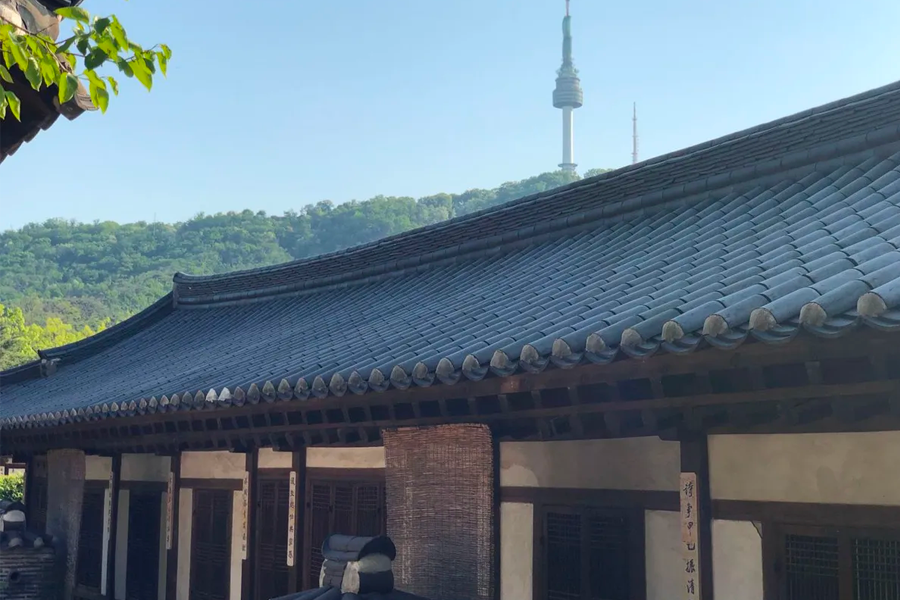 Looking up, you can also see Namsan Mountain and Seoul Tower. Namsan Hanok Village is very a great place to come if you are in the area and would like to take a walk, enjoy history and beautiful architecture. You can read our full review here.
---
Food Options
Namsan Dodam
Address: 서울 중구 수표로6길 37-1
37-1 Supyo-ro 6-gil, Jung-gu, Seou
Hours: 11:00- 22:00 (15:00-17:00 Break Time)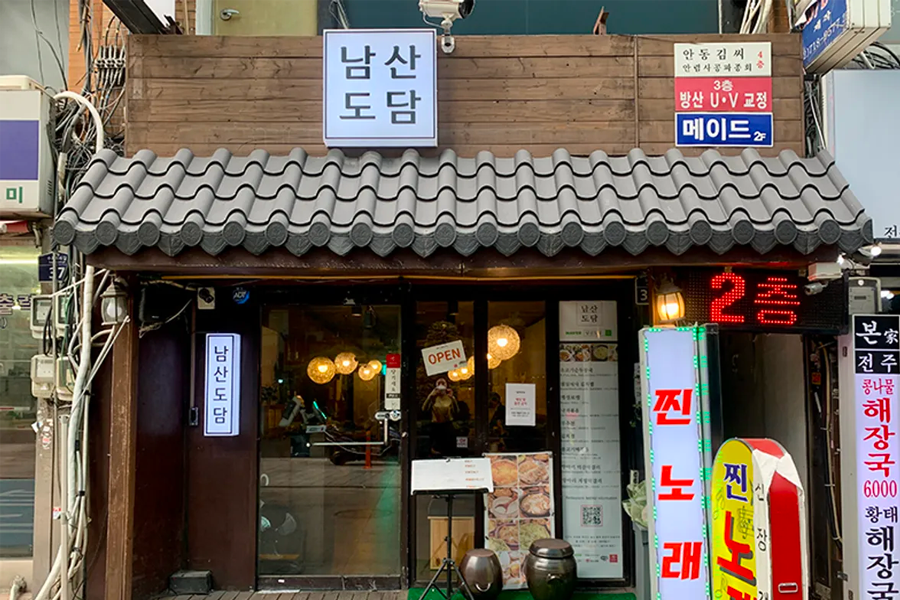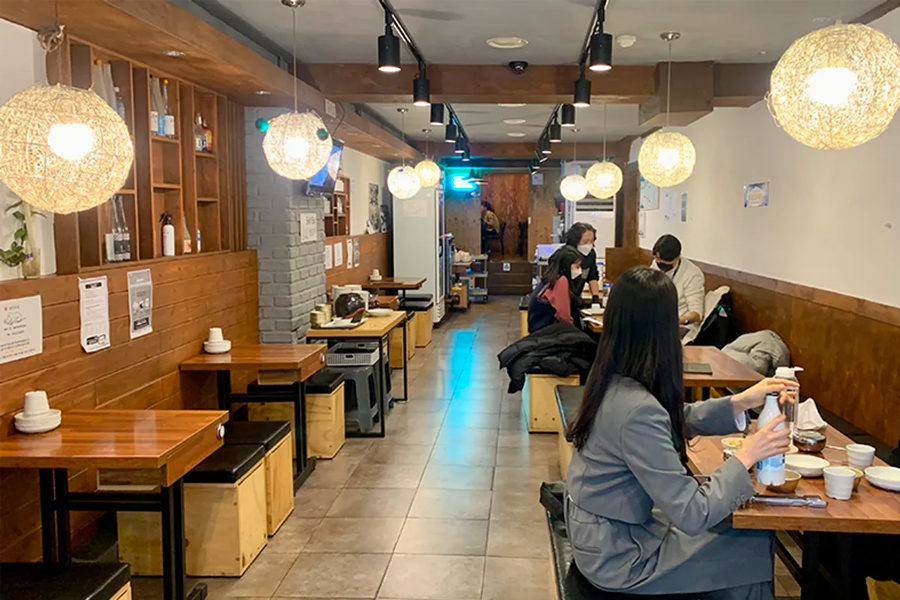 Namsan Dodam is located near Chungmuro Station and Namsan Hanok Village. It is a well-known restaurant specializing in traditional Korean cuisine. The decoration of the atmosphere also is like a traditional Korean restaurant.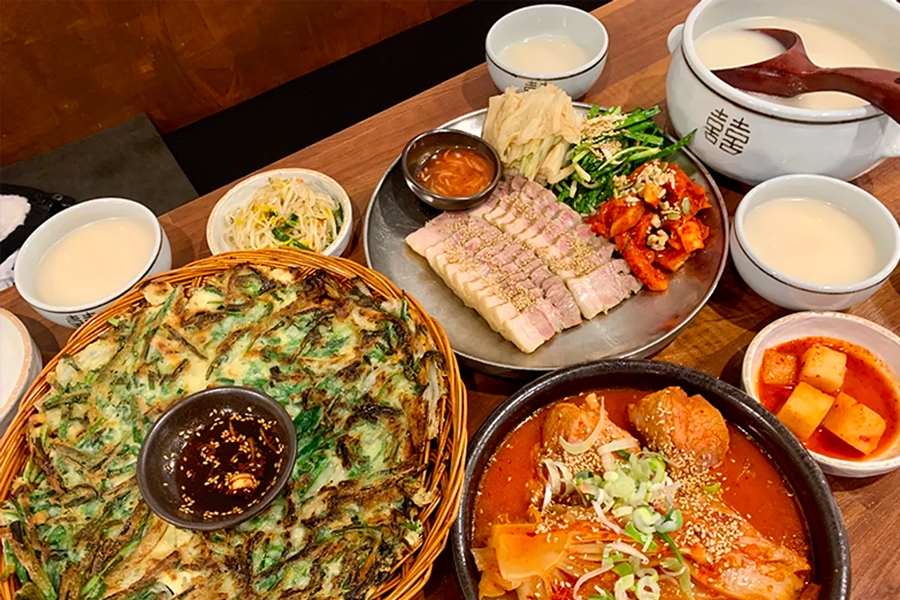 We ordered a set meal for 3 people and when it was served, we couldn't help but be in shock! There was so much food and everything looked so delicious. We got lettuce and meat, Kimchi stew, vegetable pancakes and makgeolli. There was so much food, you are bound to walk out stuffed!
Songjug
Address: 서울 중구 수표로6길 31
31 Supyo-ro 6-gil, Jung-gu, Seoul
Hours: 07:00 - 13:30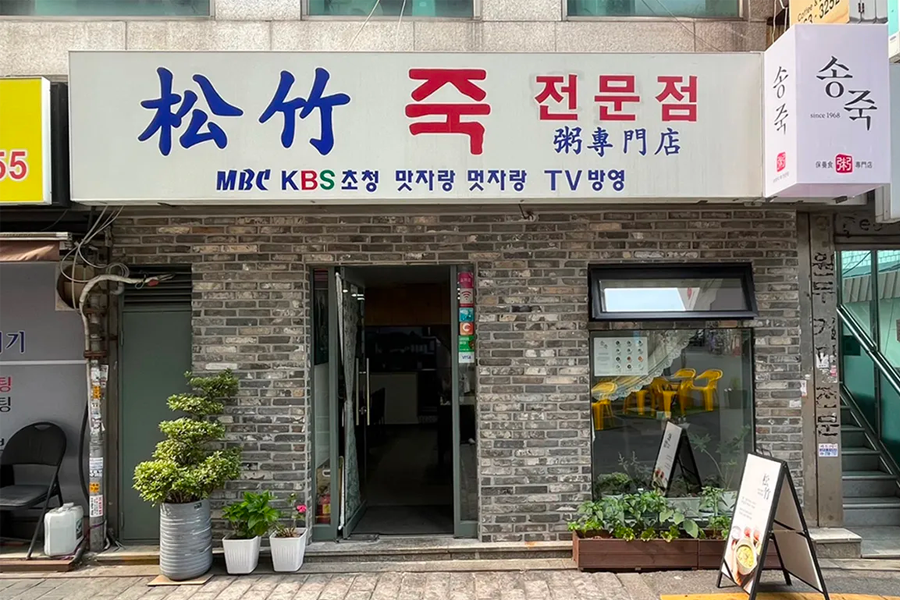 Hidden in the alleys of Chungmuro, Songjug is a local porridge restaurant that has a history of over50 years. The shop has captured the hearts of diners with is unchanged delicacy and taste, and has appeared on countless TV shows. It is great for those that want to try a traditional and nostalgic Korean meal.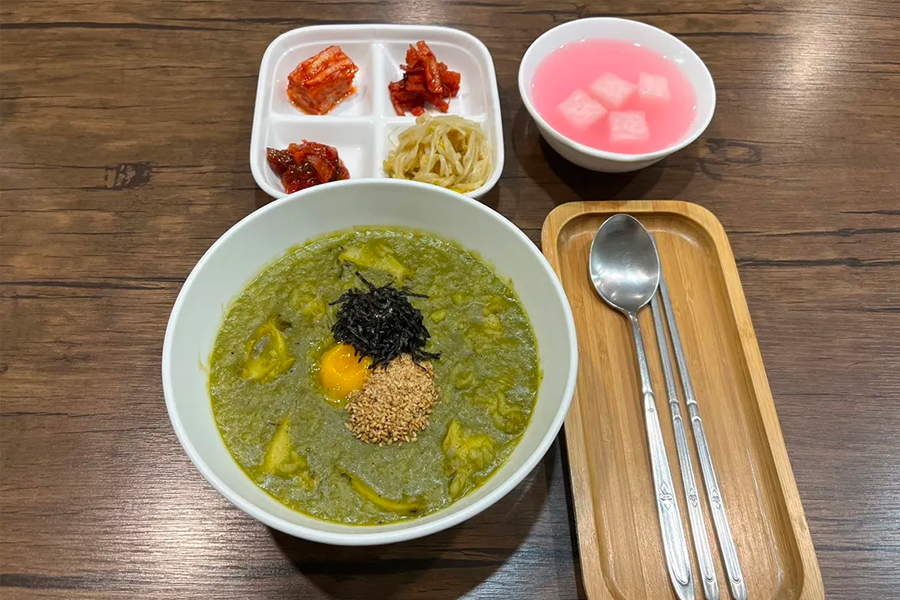 Abalone Porridge (22,000 KRW)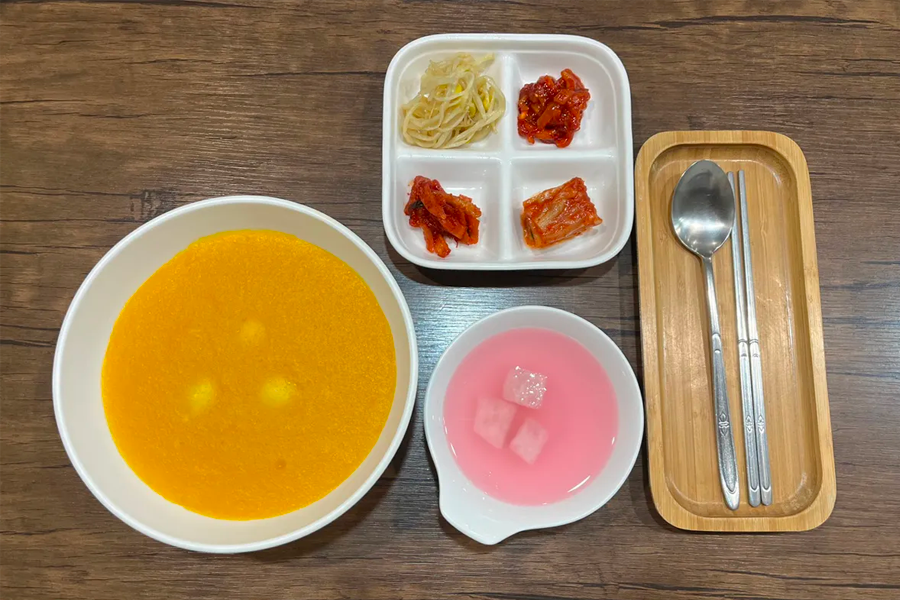 Pumpking Porridge (11,000 KRW)
There are quite a few different types of porridge that you can get at Songjug, but the most famous one is the abalone porridge that is rich in nutrition and does not have any fishy smell. The owner of Songjug hails from Jeju and buys fresh seafood from the island for their delicious seafood-based dishes.
Odo Myeonok
Address: 서울 중구 수표로6길 27
27 Supyo-ro, 6-gil, Jung-gu, Seoul
Hours: 11:30 to 23:00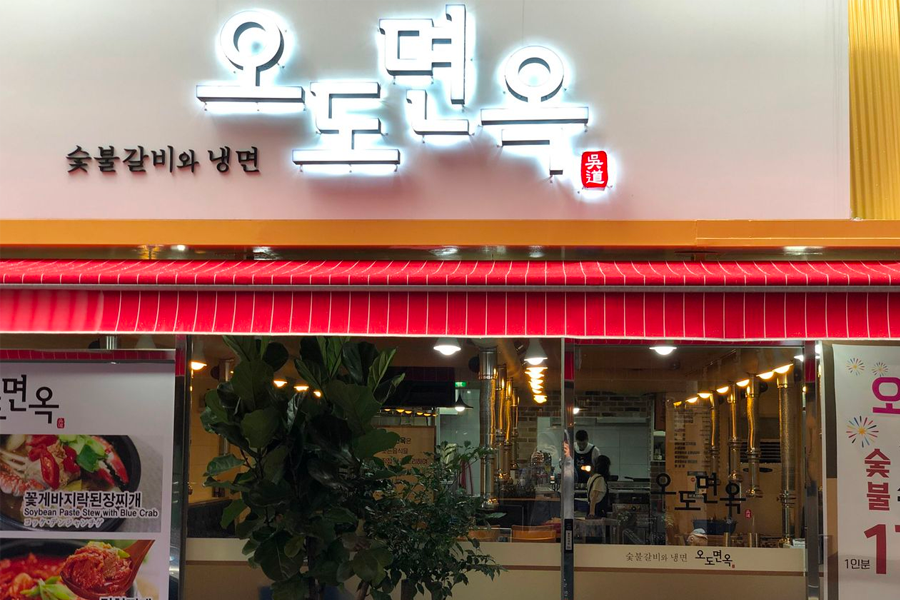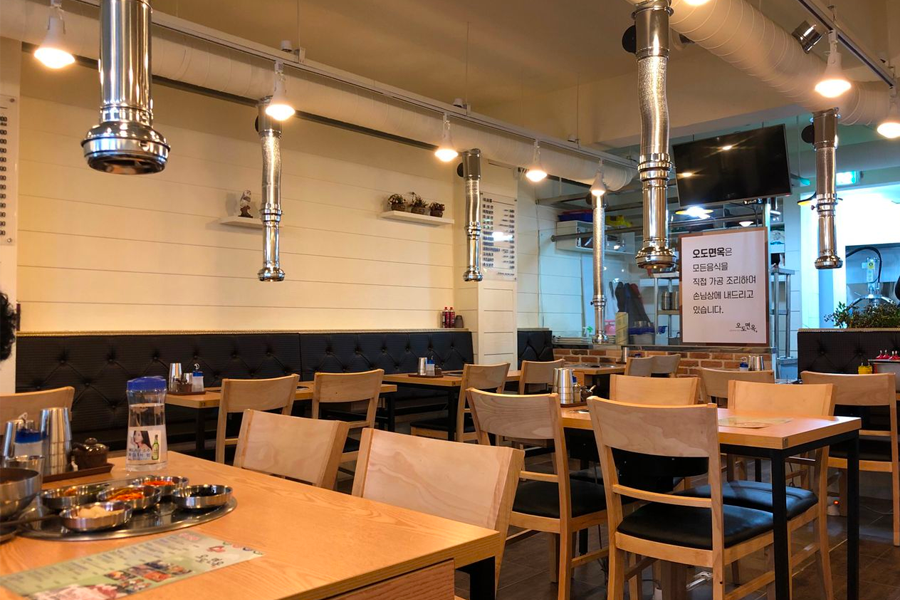 Located right next to Songjug is Odo Myeonok, which is a Creatrip staff favorite! This restaurant provides high-grade barbecue and a variety of Korean dishes. Along with meat, you can also order noodles, bibimbap, and other dishes! The price is also very reasonable, making it popular amongst many foodies.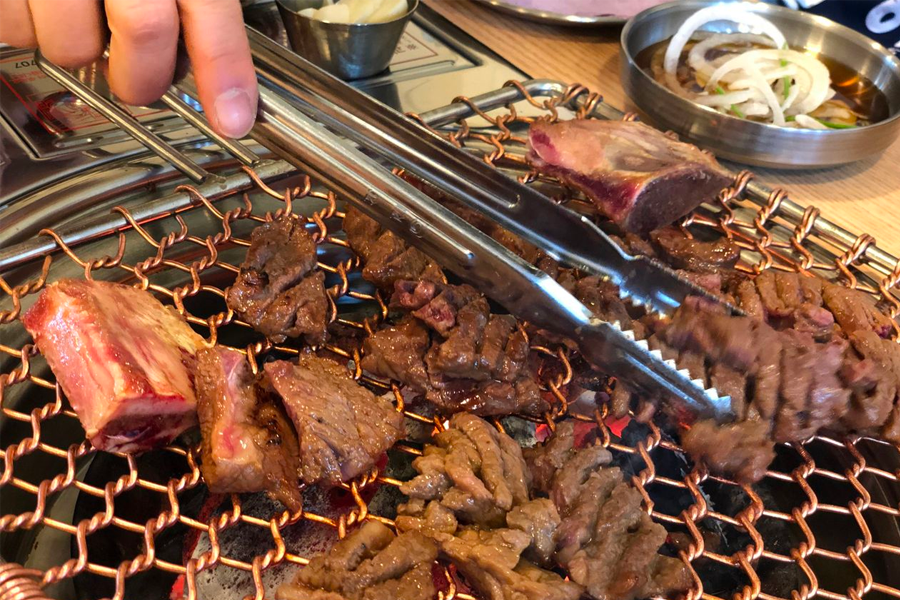 For those that would like to venture out with their food choices, we recommend trying the cold noodles (naengmyeon)! Although the idea of cold noodles may be weird at first, the noodles pair very well with the meat! Koreans love to eat their meat with cold noodles, so if you are looking to try something new, make sure to try the cold noodles!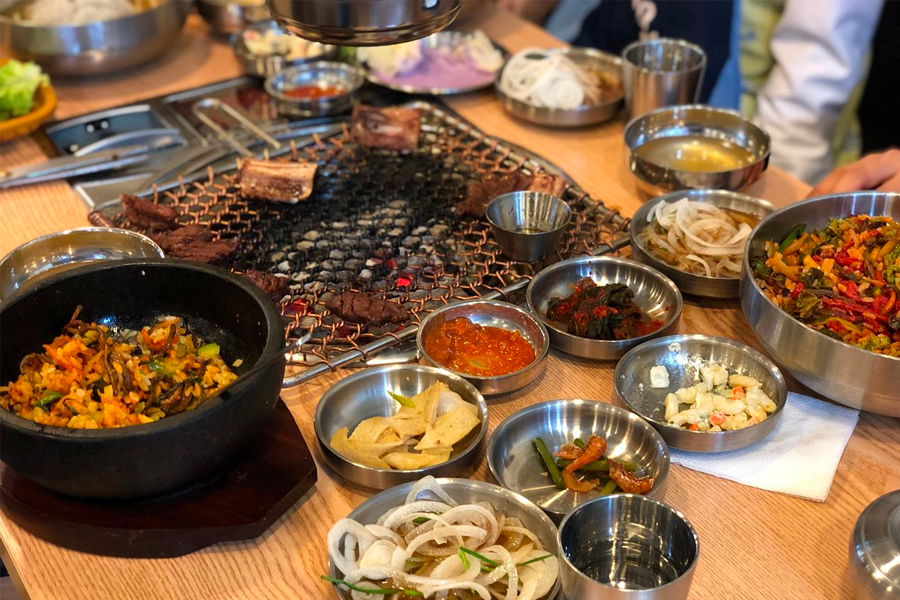 Mokmyeonsanbang (목멱산방)
Address: 서울 중구 퇴계로20길 71
71 Togye-ro 20-gil, Namsandong 2 (i)-ga, Jung-gu, Seoul
Hours: 11:00 - 20:30 ( Break Time: 15:00 to 16:30, Last Order: 20:00)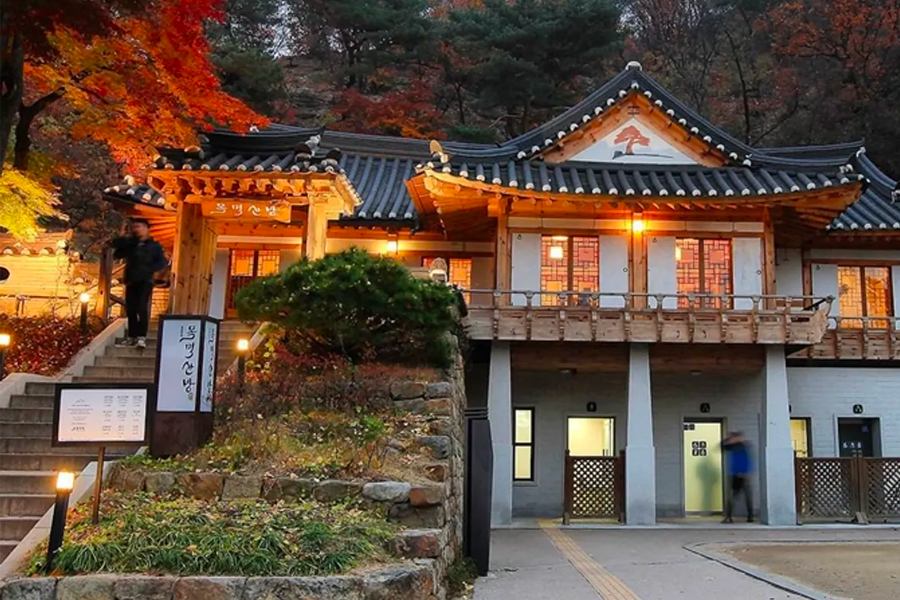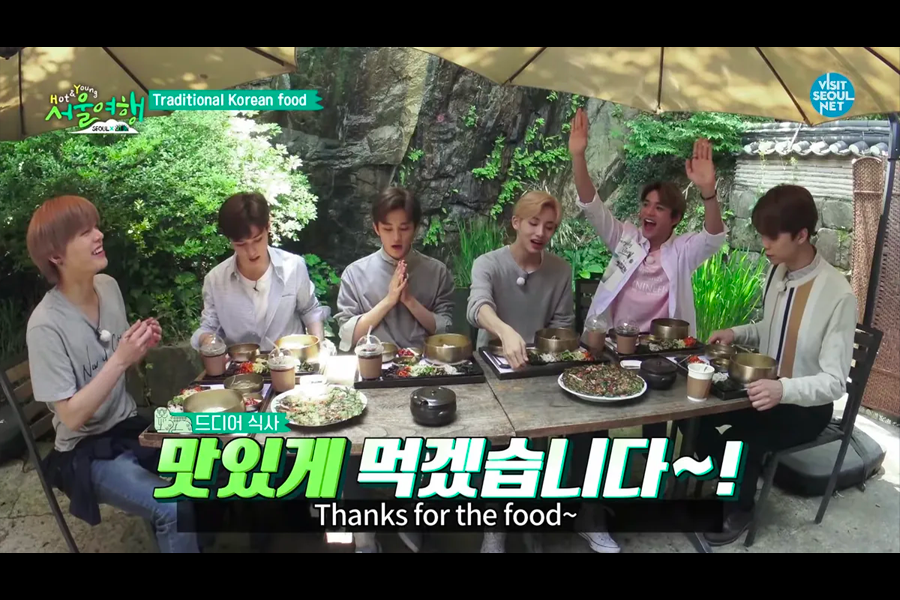 If you want to try traditional Korean food, try this Michelin star rated restaurant. If you are looking for traditional food, you can come here and try delicious delicacies and traditional Korean cuisine.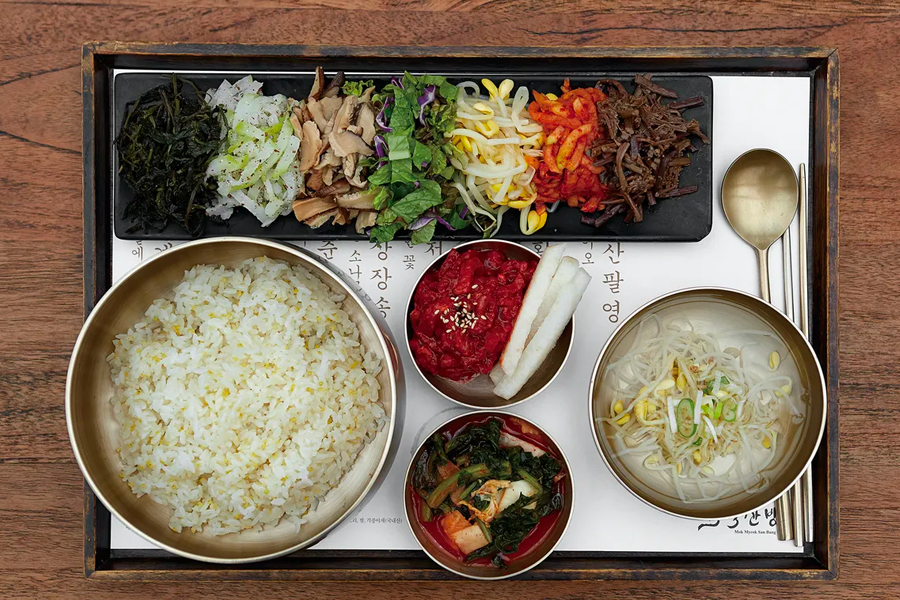 Bibimbap with Beef Tartare 13,000 KRW
When NCT was filming the 9th episode of Hot and Young Seoul Trip, they went to this restaurant to eat! When you come here, remember that bibimbap with beef tartare is the most popular menu on the store so you must try it!
---
Cafes
Bunkasha Chungmuro
Address: 서울 중구 퇴계로31길 16 4F
4F, 16, 31 Toegye-gil, 3 (sam)-ga, Chungmuro, Jung-gu, Seoul
Hours: 12:00 to 23:00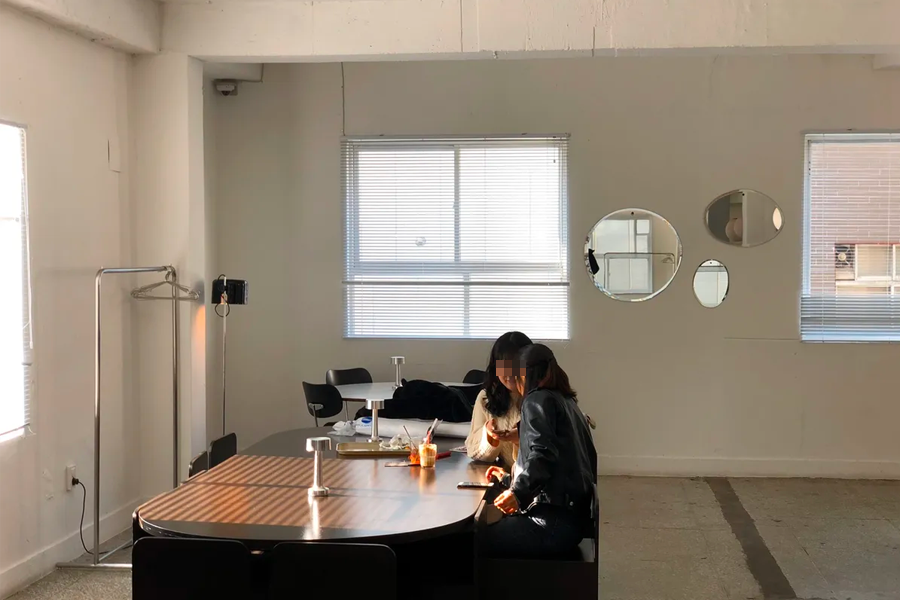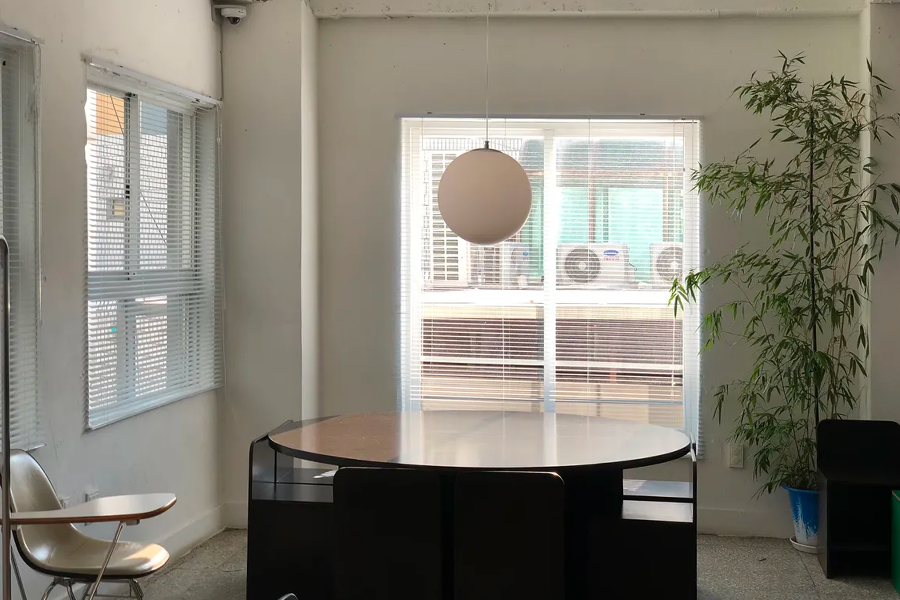 Hidden on the 4th floor of the building in the alleyway, this hidden gem might be a little difficult to find at first. This cafe is beautiful, with a minimal interior design that creates an organized and relaxing atmosphere.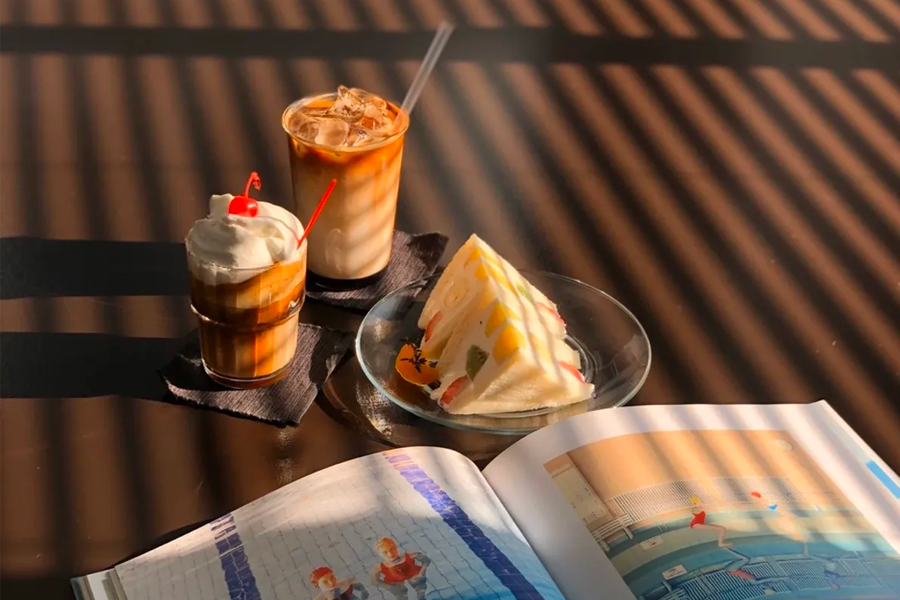 You can enjoy simple drinks, fruit sandwhiches, and other treats after a day of climbing Namsan Mountain or a visit around Namsan Hanok Village. You can read our full blomog review here.
---
Transportation
01 Loop Bus
City Hall Station (Line 1 and 4), Gwanghwamun Station (Line 5), Anguk Station (Line 3). You can board at the bus stop near Chungmuro Station (ione 3 and 4, Ecit 2) and Dongguk University Station (Line 3, Exit 6).
Hours: 06:30-23:00 (Comes in intervals of 9 minutes)
Fee: 1,100 KRW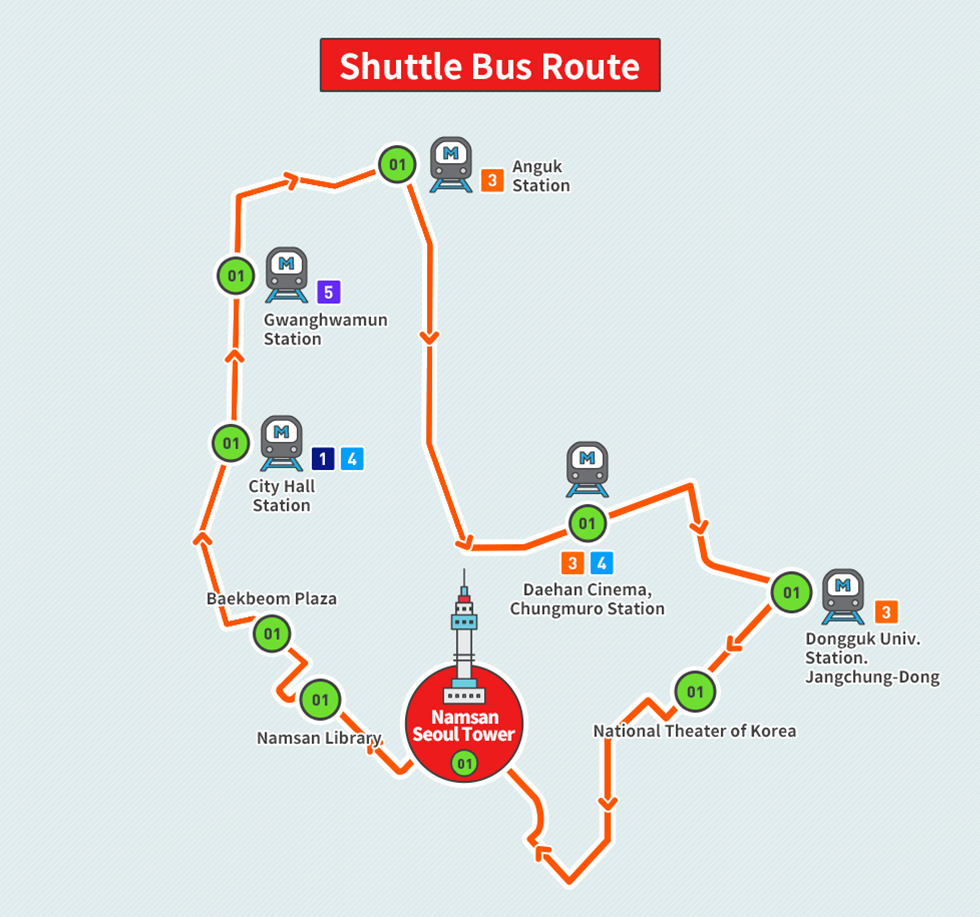 ---
Cable Car to Namsan Seoul Tower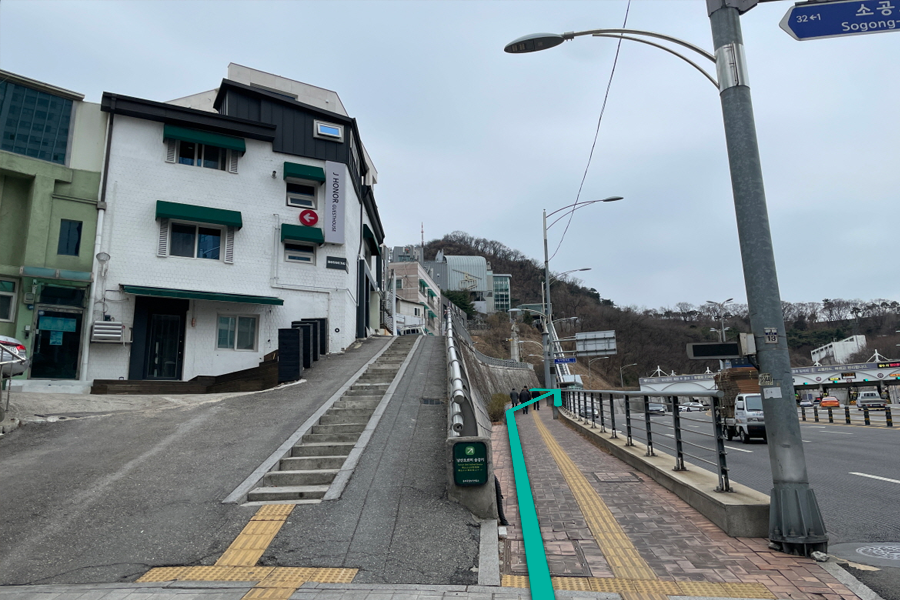 As a reminder, the tickets for the observation deck do not include the cost of the cable car. You need to go to the cable cat ticket office and get a ticket to go up.
Address: 서울 중구 소파로 83
83 Sopa-ro, Jung-gu, Seoul
Hours: Weekdays: 10:00-23:00
One Way
Round Trip

Adult

Child

Adult

Child

₩11,000

₩8,000

₩14,000

₩10,500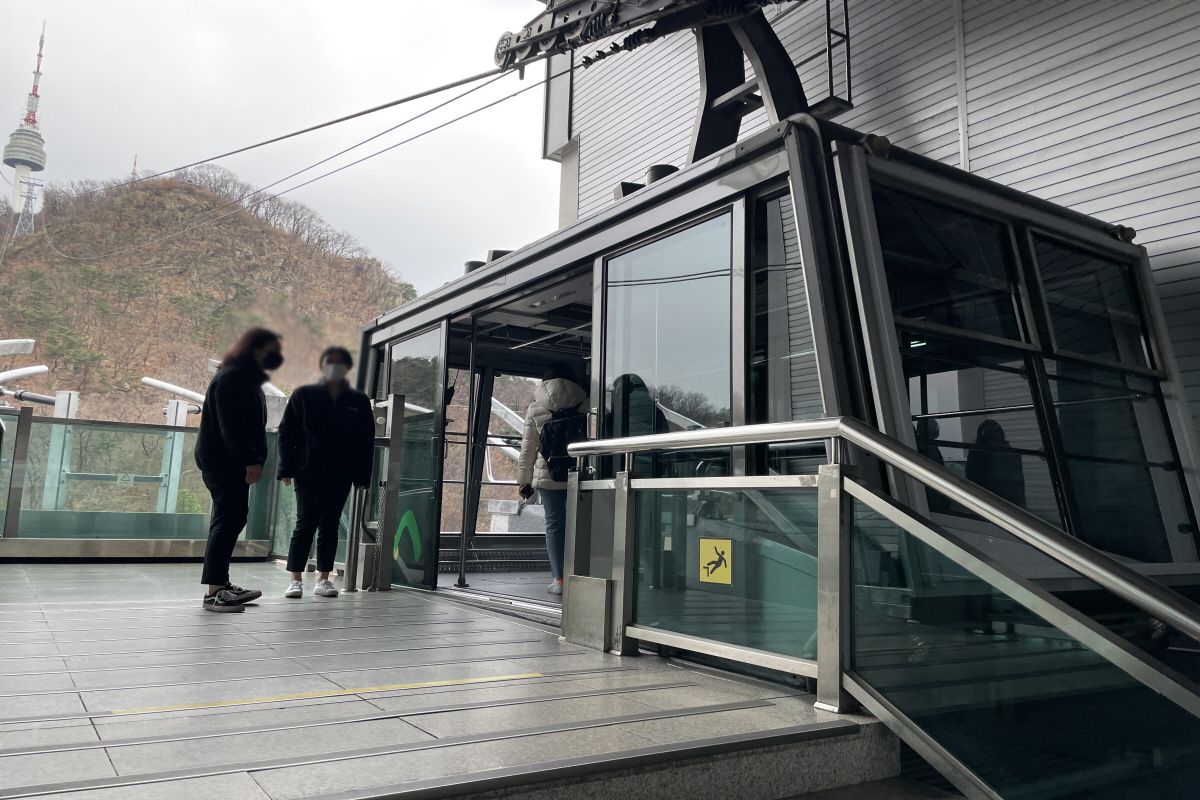 ---
If you are coming to Korea, a trip to Namsan is a must! We hope that you can enjoy this famous landmark in Korea. If you have any questions, please leave a comment below or send us an email at support@creatrip.com! You can also follow us on Instagram, TikTok, and Facebook to stay updated on all things Korea!
---