Alpaca World + Nami Island + Gangchon Rail Bike Day Tour | Book Day Tour
Discover a delightful day tour in Gangwon-do, filled with adorable animals, stunning views, and thrilling experiences!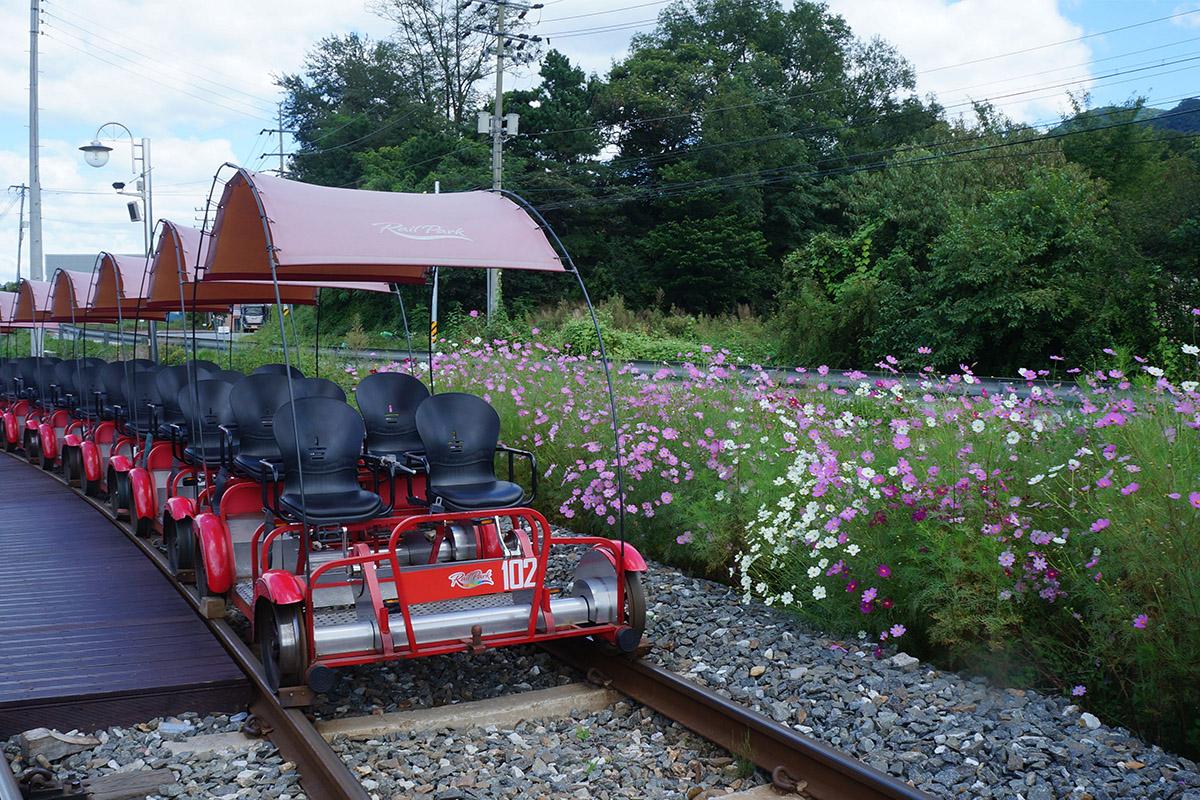 Have you ever encountered a fluffy alpaca up close? The moment our editor laid eyes on those shimmering orbs and soft fur, they were smitten! Guess what? There's a place where you can pet and feed these adorable creatures – Alpaca World in Gangwon Province! And while you're there, breathe in the fresh air and admire stunning views at Nami Island, then soak up the warmth of spring on a leisurely rail bike ride! Join us on an action-packed, one-day tour of Gangwon Province and create unforgettable memories.
---
Alpaca World + Nami Island + Gangchon Rail Bike Day Tour
---
Why We Recommend It
Feed adorable alpacas and experience rejuvenation as you journey back to the innocence of childhood.
Immerse yourself in the breathtaking beauty of Nami Island, Korea's premier tourist destination that captivates visitors all year round.
Share the warmth of spring with your loved ones as you ride a rail bike, creating unforgettable memories together.
---
Things to Keep In Mind
Included: Round-trip transportation, guide service (English, Chinese), admission tickets
Not included: Meals, traveler's insurance, personal expenses
If you choose a private bike at the rail bike, an additional fee of 5,000 won per person will be charged, and please pay on-site. If you want to reserve a private bike, please let us know at help@creatrip.com.
The schedule may be subject to change depending on road conditions, traffic, and tourist site situations.
The tour will depart on rainy or snowy days, but if the weather conditions are severely unfavorable, the departure date may be changed or refunded.
Children under 36 months can accompany for free, but separate seats cannot be provided.
If you bring a wheelchair or stroller, please inform us in advance at help@creatrip.com.
If you have any inquiries, please contact help@creatrip.com.
---
Price
| | |
| --- | --- |
| Adults (over 13) - 1 person | 104,720 KRW |
| Children (3-12) - 1 person | 98,560 KRW |
※Please make a reservation at least 2 days before your desired tour date.
Refund Policy
| | |
| --- | --- |
| Cancelations requested up to 2 days before the reserved tour date | 100% refund |
| Cancelations requested 1 day before and on the day of the reserved tour date | No refund |
---
Tour Itinerary
| | |
| --- | --- |
| 07:20 | Depart from Hongik Univ. Station Exit 4 |
| 08:00 | Namsan Yejang Bus Termonal (5-minute walk from Myeongdong Station Exit 1) |
| 08:10 | Dongdaemun History and Culture Park Station Exit 10 |
| 10:10 | Arrive at Alpaca World |
| 12:00 | Depart for Nami Island |
| 13:00 | Arrive at Nami Island |
| 16:00 | Depart for Gangchon Rail Bike |
| 16:40 | Arrive at Gangchon Rail Bike |
| 18:10 | Depart for Seoul |
| 19:50 | Arrive at Dongdaemun History and Culture Park Station |
| 20:00 | Arrive at Myeongdong Lotte Department Store |
| 20:40 | Arrive at Hongik Univ. Station |
---
How to Reserve

Step 1


Make a reservation on the Creatrip reservation page.
Reserve Here


Step 2


Enter all required information in detail and make the full payment. Your reservation will be confirmed within 1-2 business days and a voucher will be sent along with the confirmation email.


Step 3


Please arrive at the meeting point at least 10 minutes earlier than the appointed time. The tour will depart on the dot.

07:20 Hongik Univ. Station Exit 4


08:00 Namsan Yejang Bus Terminal


08:10 Dongdaemun History and Culture Park Station Exit 10



Step 4

Departure

---
Preview
Alpaca World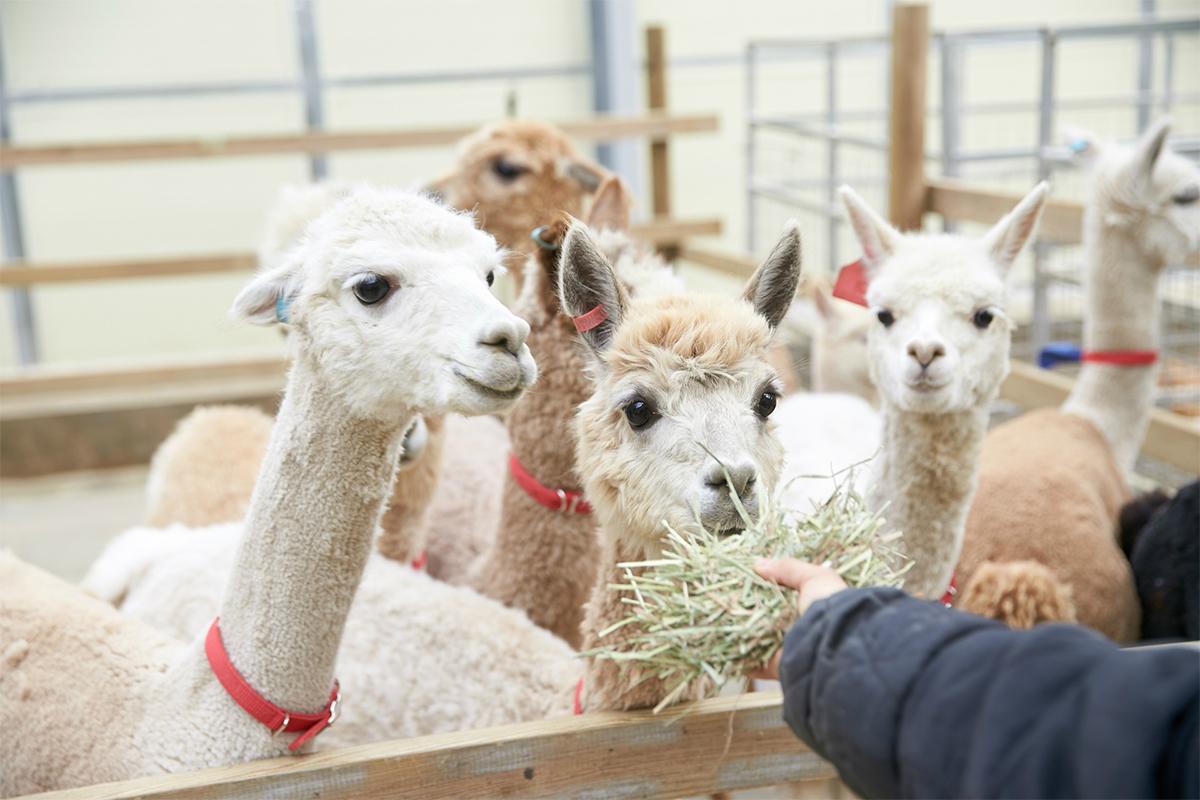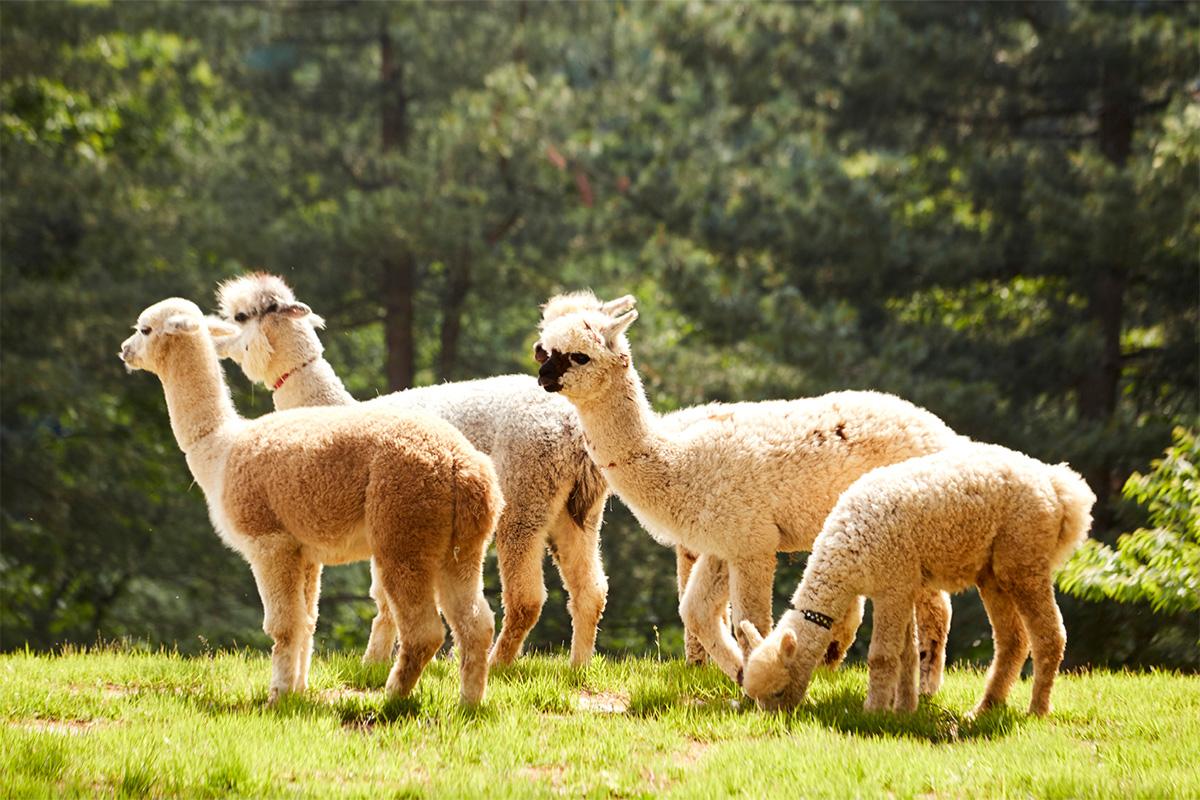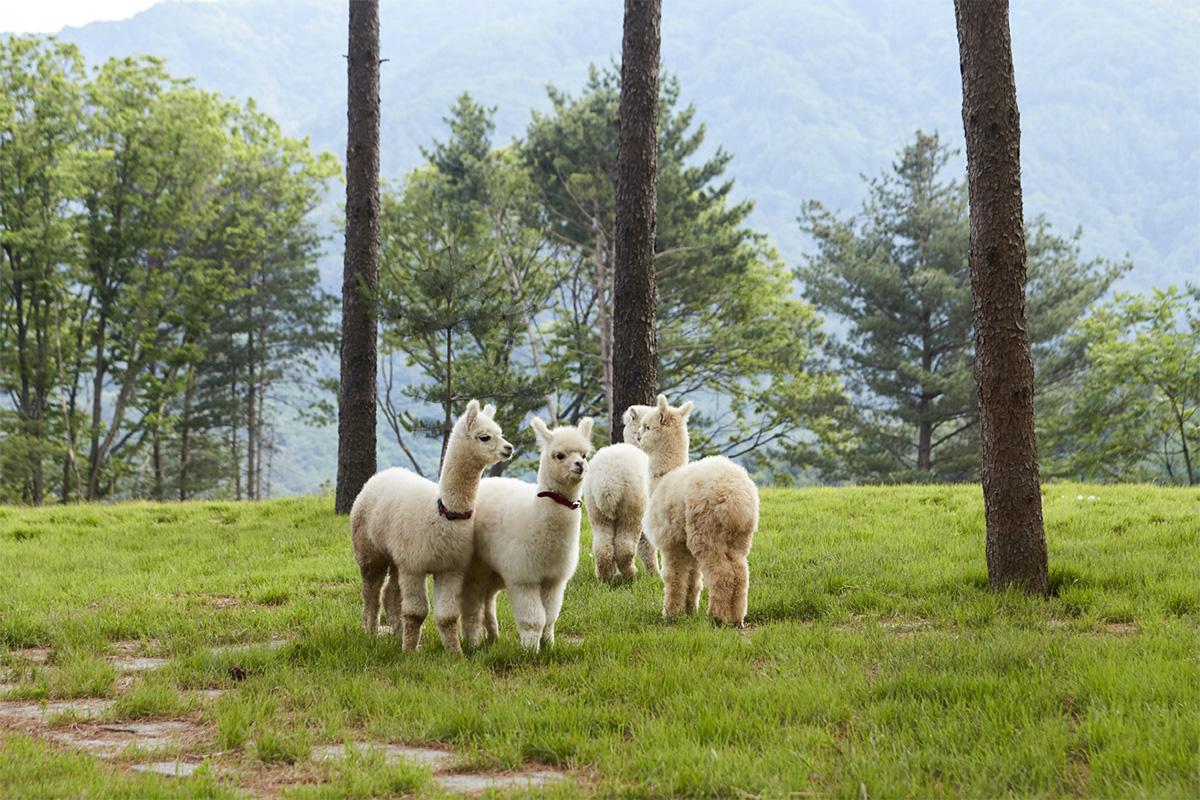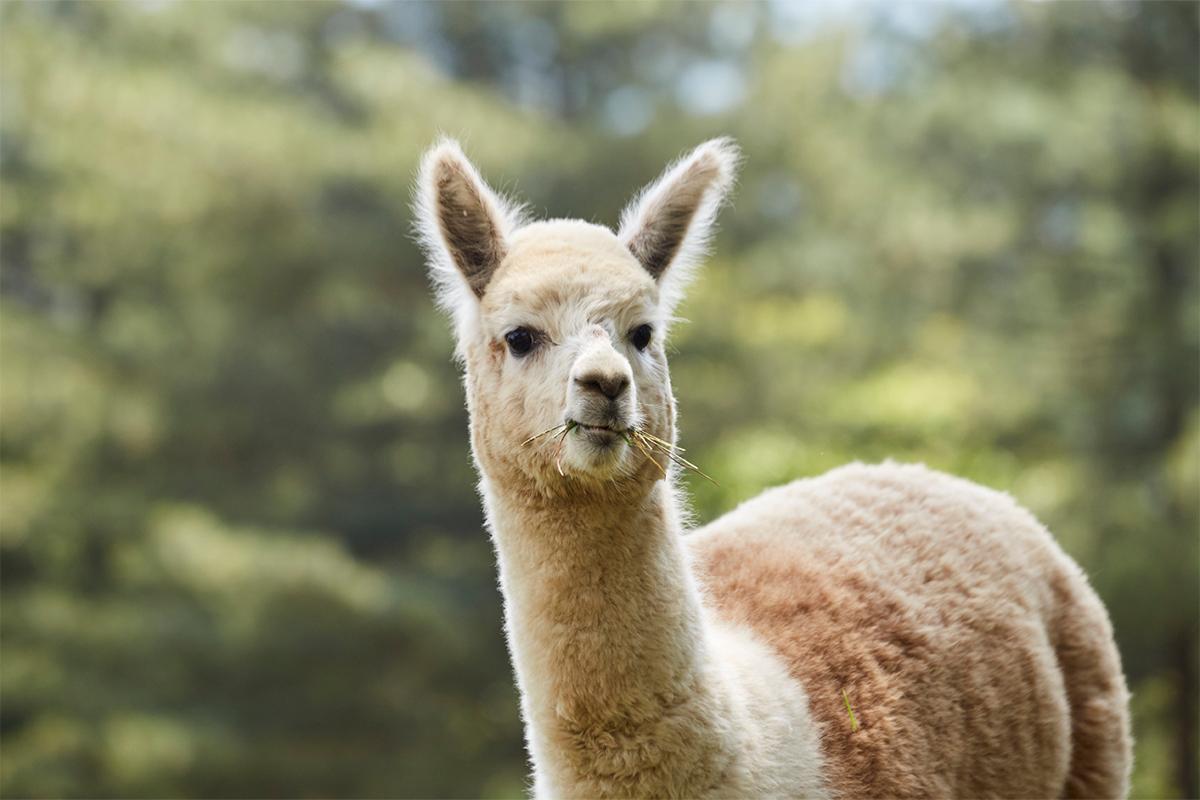 Nestled within the pristine and verdant forests of Hongcheon, Gangwon-do, Alpaca World offers an unparalleled experience as South Korea's largest woodland animal haven and the first-ever alpaca-themed travel destination filled with delightful charm. Interacting with animals provides a soothing escape for those weary from daily life, bringing a sense of calm and stress relief. Now, more than ever, we could all use a heartwarming connection with animals and a break from the daily grind. So, come immerse yourself in the tender warmth of Alpaca World, where you can stroke, cuddle, and share affectionate moments with these lovable creatures!
Nami Island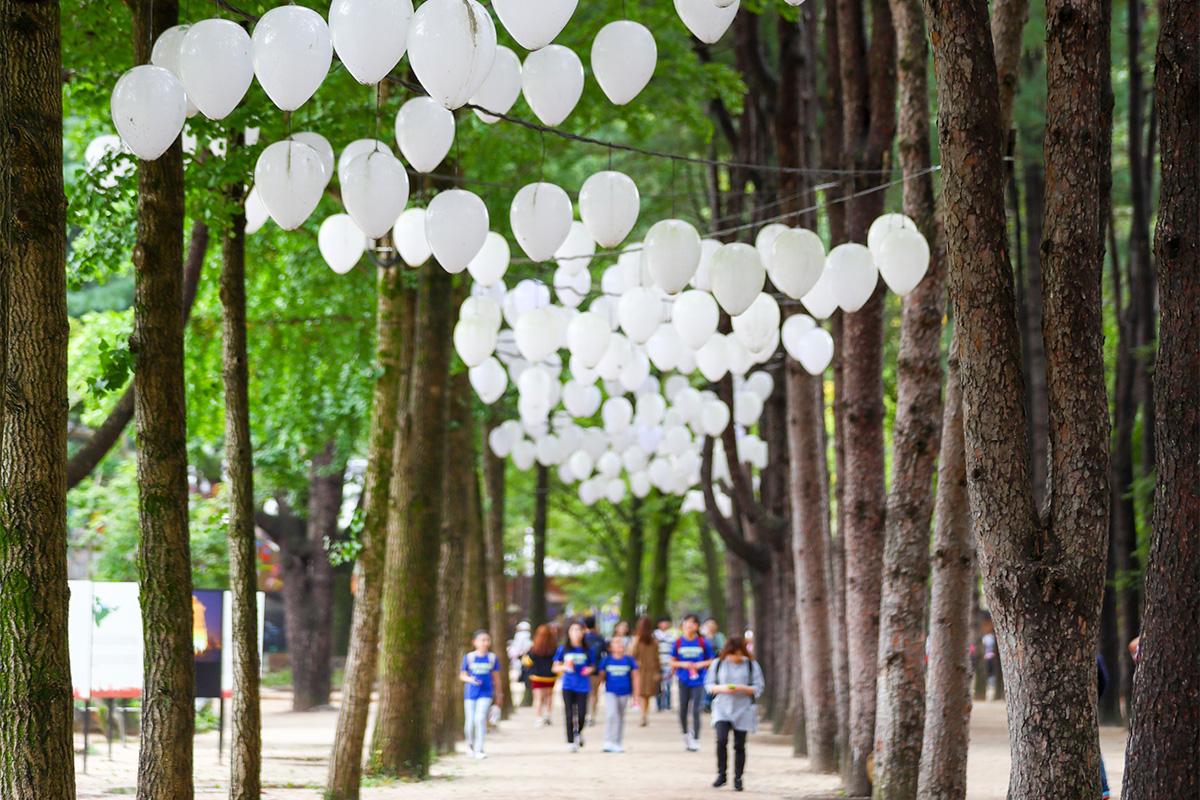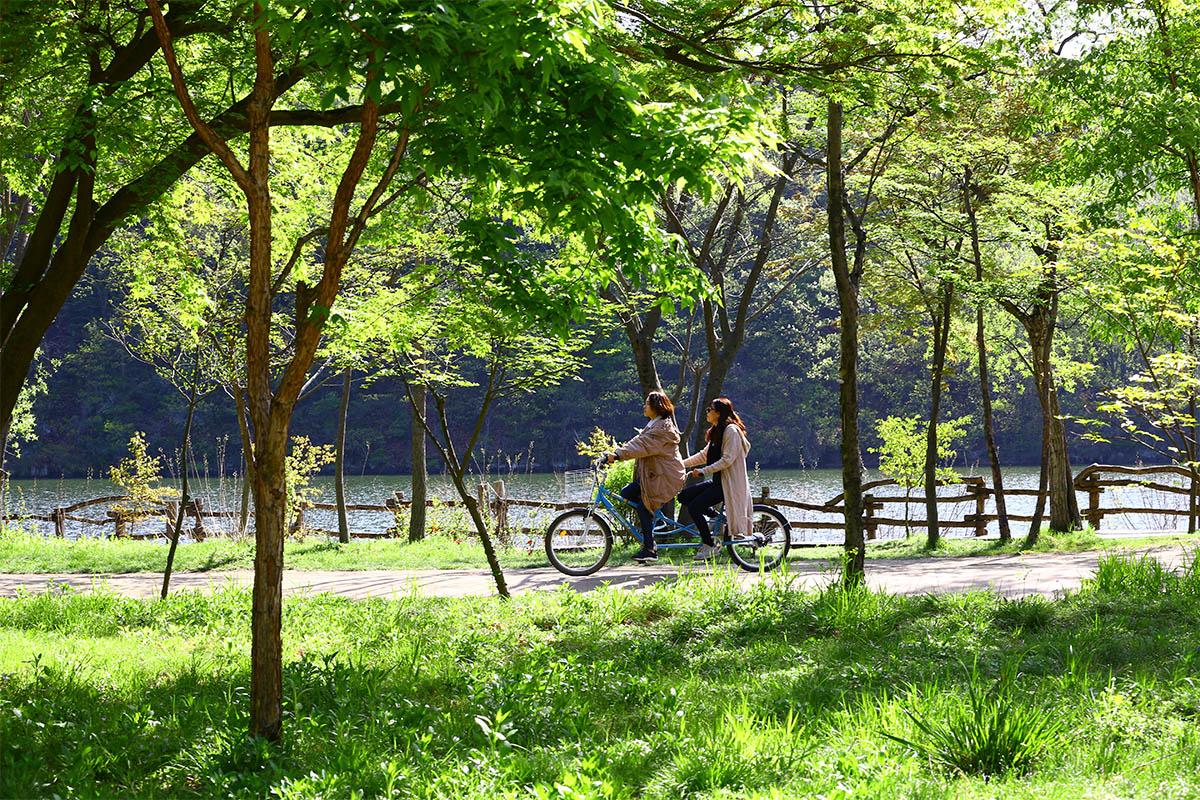 Nami Island, a captivating inland oasis straddling the border of Gyeonggi-do and Gangwon-do, emerged in 1944 when the waters of the Bukhan River rose to form Cheongpyeong Dam. Operating under the enchanting concept of the "Republic of Naminara," the island treats its tickets as "visas," transporting you to a world that feels like an entirely different country. Made famous as the filming location for the iconic "Winter Sonata," Nami Island boasts breathtaking scenery throughout all four seasons. As you explore the island, you'll not only be treated to stunning vistas but also a wealth of cultural performances and events, offering immersive entertainment and experiences at every turn. For more information about Nami Island, click on the button below!
Gangchon Rail Bike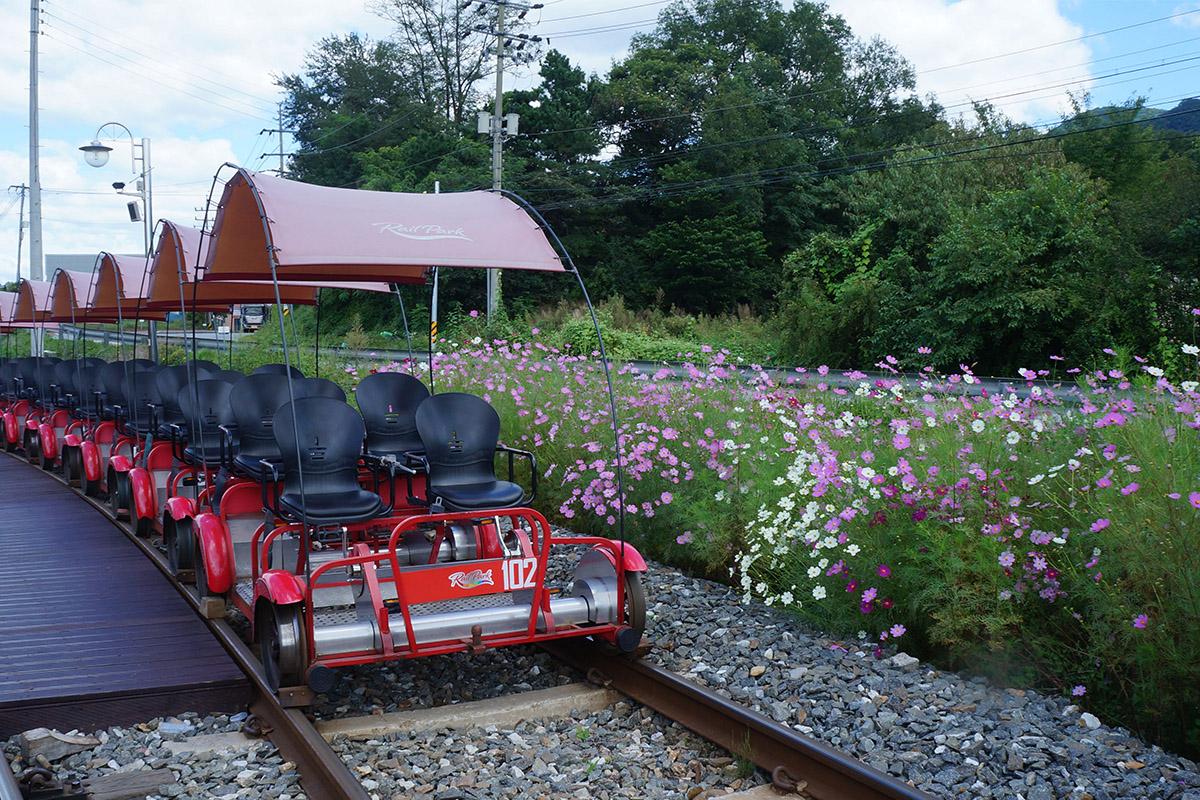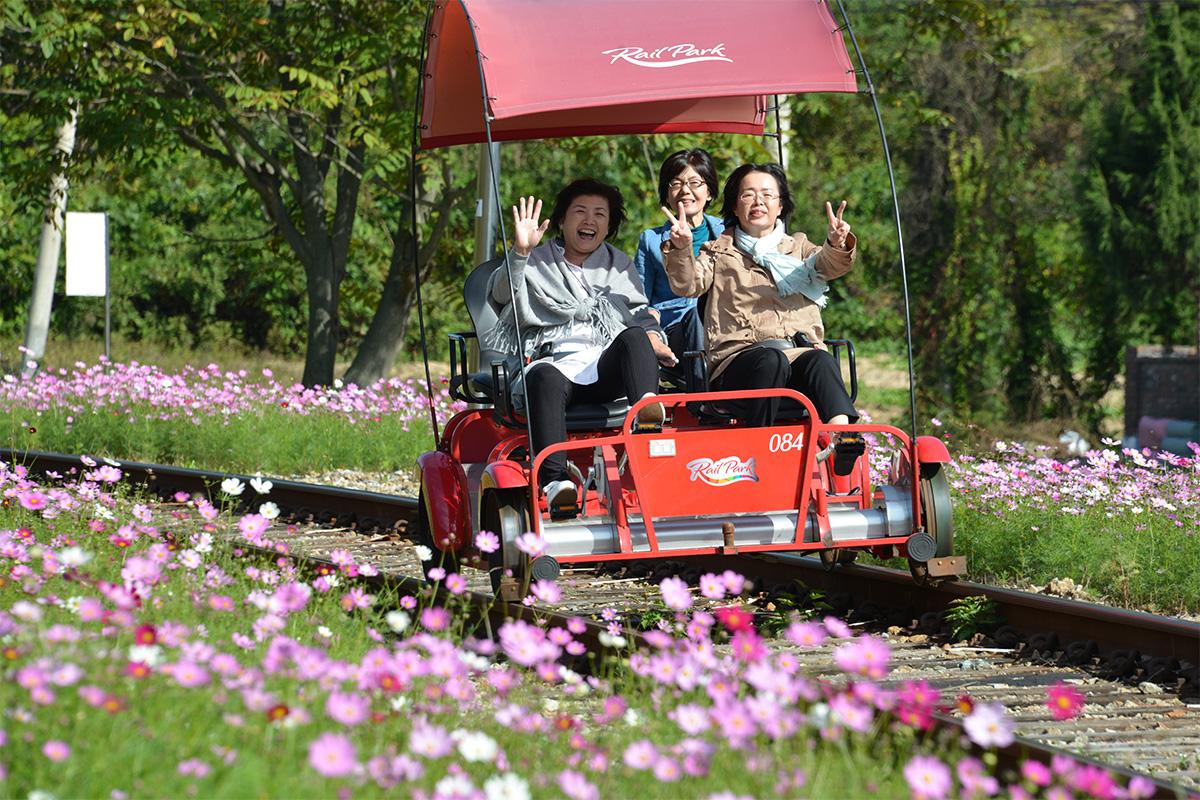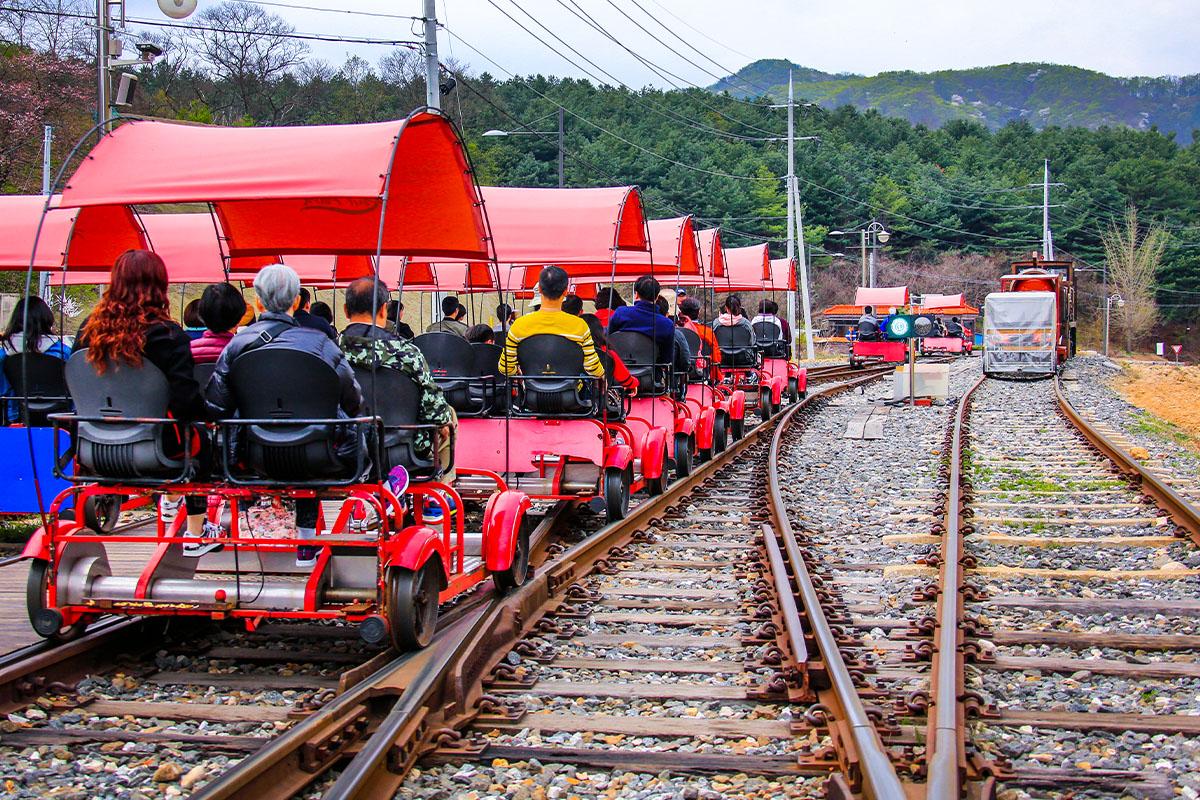 For some, it bestowed love; for others, cherished memories; and yet for others, hope. The Gangchon Rail Bike, which raced through the tracks for over 70 years, has finally ended its operations. But fear not, for this historic train line has been revitalized, now breathing new life as a vibrant tourist attraction, continuing to run and inspire. Embark on a thrilling Gangchon Rail Bike adventure, starting at Kim Yu-jeong Station and stretching across an exhilarating 6km one-way journey. As you ride, let the refreshing spring breeze caress your cheeks and marvel at the breathtaking riverside scenery unfolding right beside the tracks! There's no better way to enjoy the beauty of the Gangchon Rail Bike than from the seat of a rail bike!
---
Alpaca World + Nami Island + Gangchon Rail Bike Day Tour
---
We hope that you can enjoy a visit to Gapyeong's best tourist attractions! If you have any questions or concerns, please leave a comment below or send us an email at help@creatrip.com! You can follow us on Instagram, TikTok, and Facebook to stay updated on all things Korea!
---