What to do in Gaehangro Street, Incheon!
Time travel back in time at Gaehang Street in Incheon! Rent a costume, drink beer, eat chicken, and more!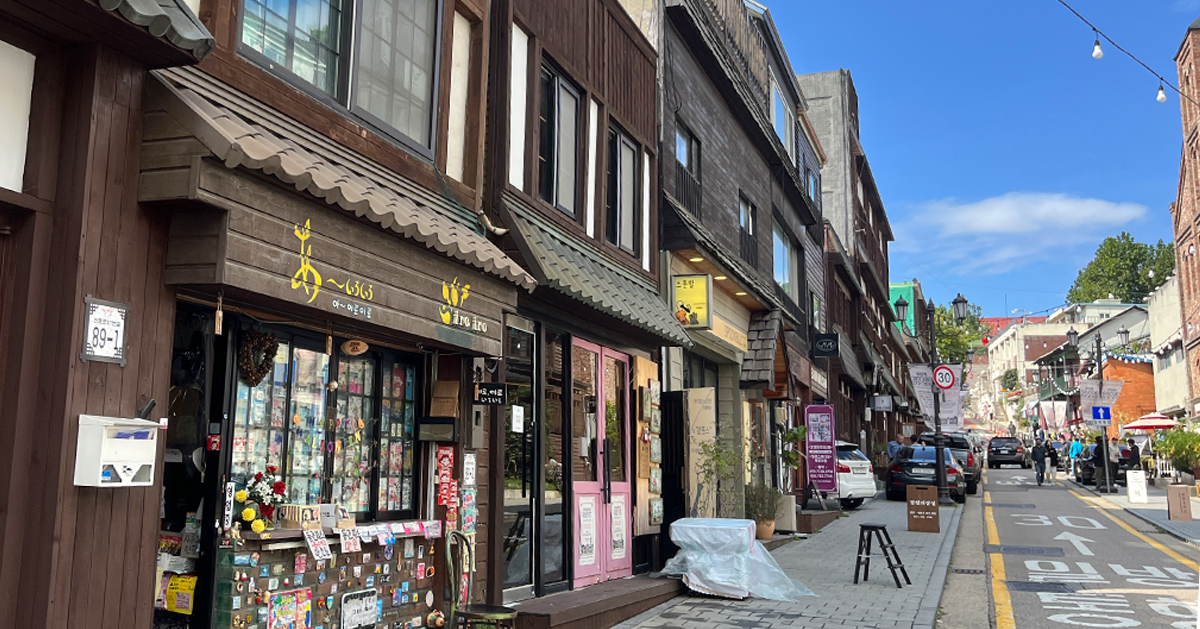 The opening of the Incheon Port in 1883 led to the surrounding neighborhoods developing to cater to foreign merchants and travelers coming into Korea. Gaehangro Street, the main street by the Incheon Port, developed into a street of mixed cultures from Japan, China, and the United States. We took a day trip to Gaehang Street to see what was left of past times. It felt like we took a time machine back in time! Let's take a look at what we did at Gaehangro Street!
---
Gaehang Open Port eG Tour (개항e지투어)
Hours: Tuesday - Sunday 10:00 - 17:00
Price: 13,500 KRW per person (55 minutes)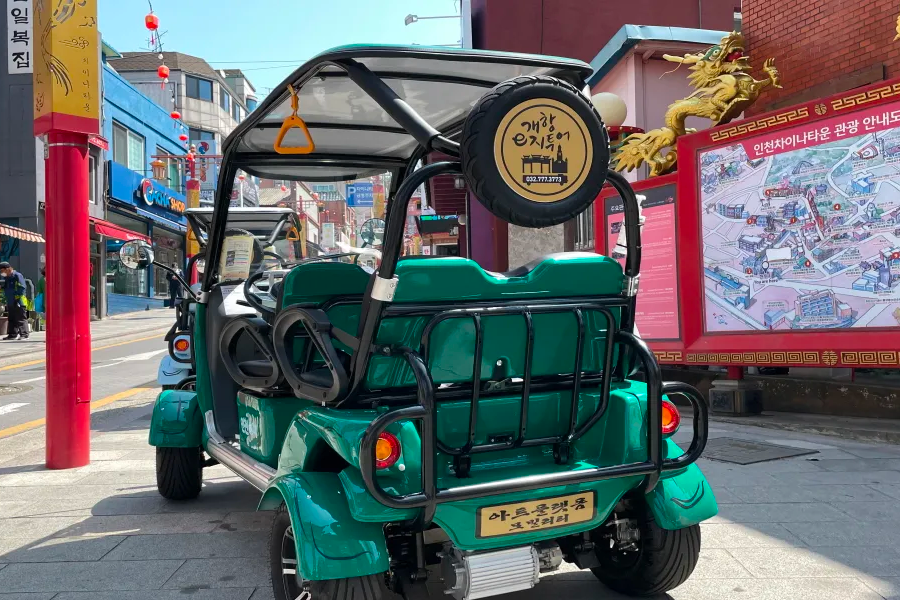 Some people may not like to want for a long time, and that's completely fine! This electric car rental would be perfect for them! Take a tour of Gaehangro Street and Gaehangjang Street with a driver/tour guide.
Gyeongseong Costumes (경성의상)
Address: 인천 중구 차이나타운로44번길 7
7 Chinatownro44beon-gil, Jung-gu, Incheon
Hours: Weekdays 11:00 - 18:00; Weekends 10:00 - 19:00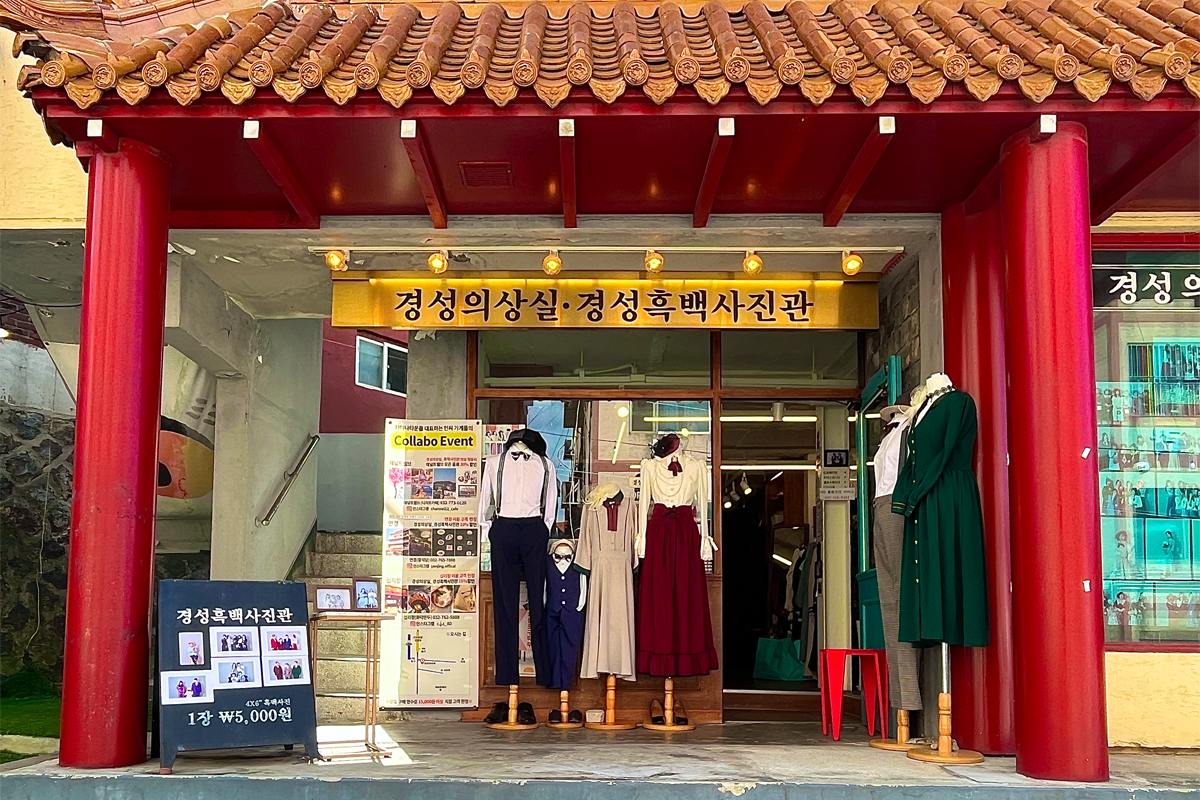 Gaehangro Street is different from the typical streets you'd find in Korea. The entire street is seen to look like it was made with wooden material, which was common back in the day. To get the full Gaehang Street experience, we recommend renting a costume that blends you into the 19th-century look.
Apart from costumes for men, women, and children, Gyeongseong Costumes have accessories like hats, bags, gloves, etc. which were heavily worn back in the day.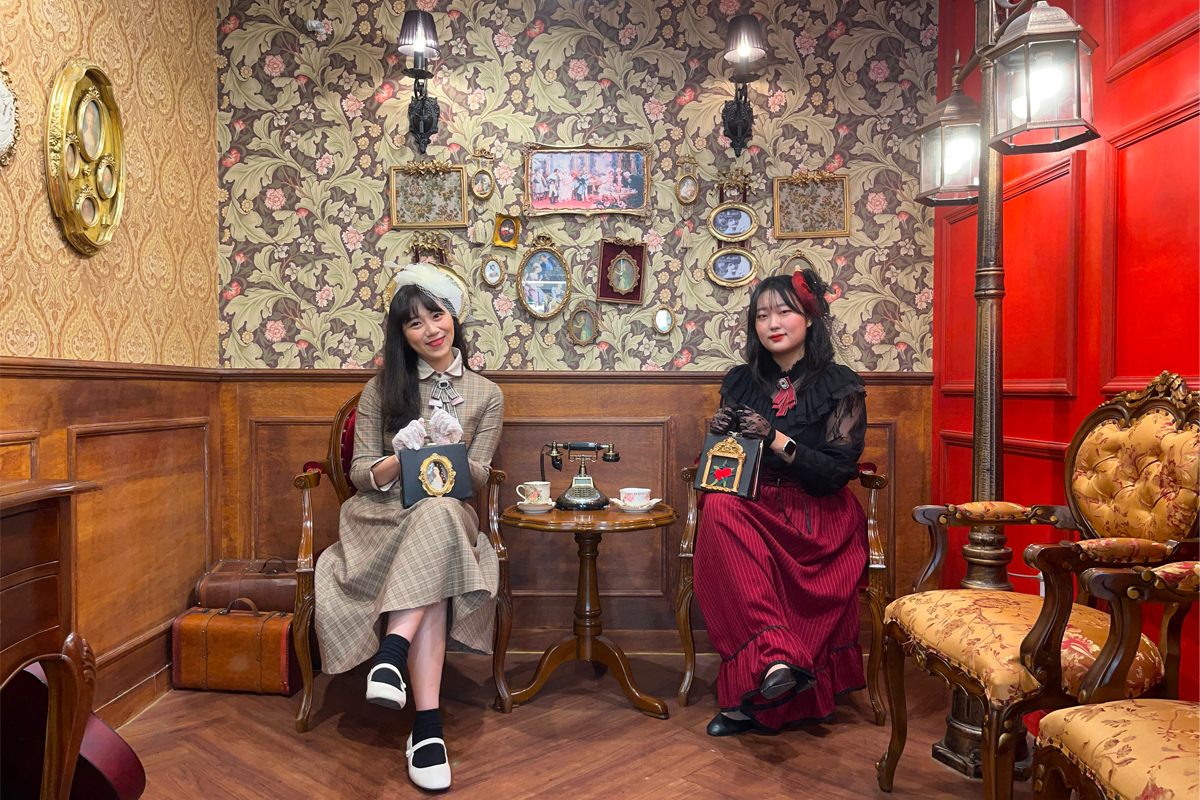 Costume Rental for 1 hour 15,000 KRW
Shoe Rental 3,000 KRW
Gyeongseong Costumes has two locations: one in Chinatown and one on Gaehangro Street, about a ten-minute walk in between. The shops have photo studios decorated with antiques where you can take pictures with your costumes on.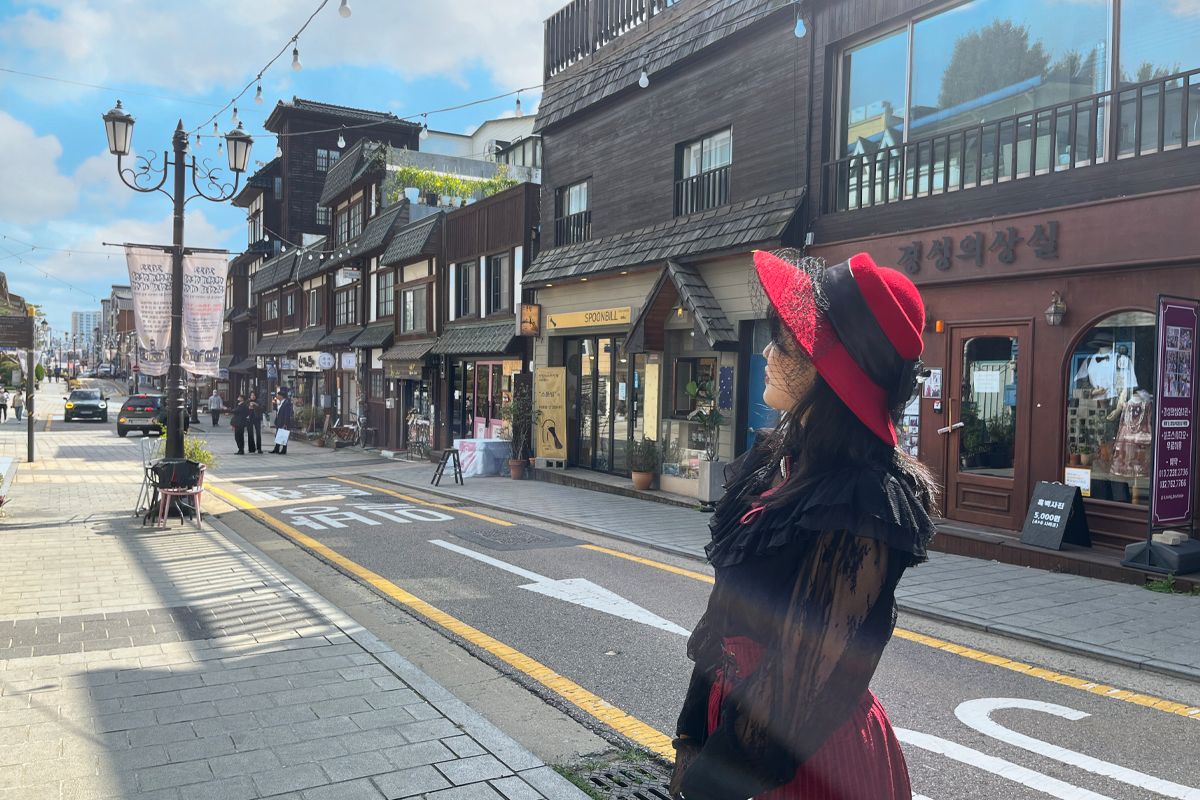 You can also walk around Gaehang Street in your costume and imagine yourself to be living in the 19th century.
Incheon Beer (인천맥주)
Address: 인천 중구 신포로15번길 41 1F
1F, 41 Sinporo15beon-gil, Jung-gu, Incheon
Hours: 13:00 - 21:00; Closed on Mondays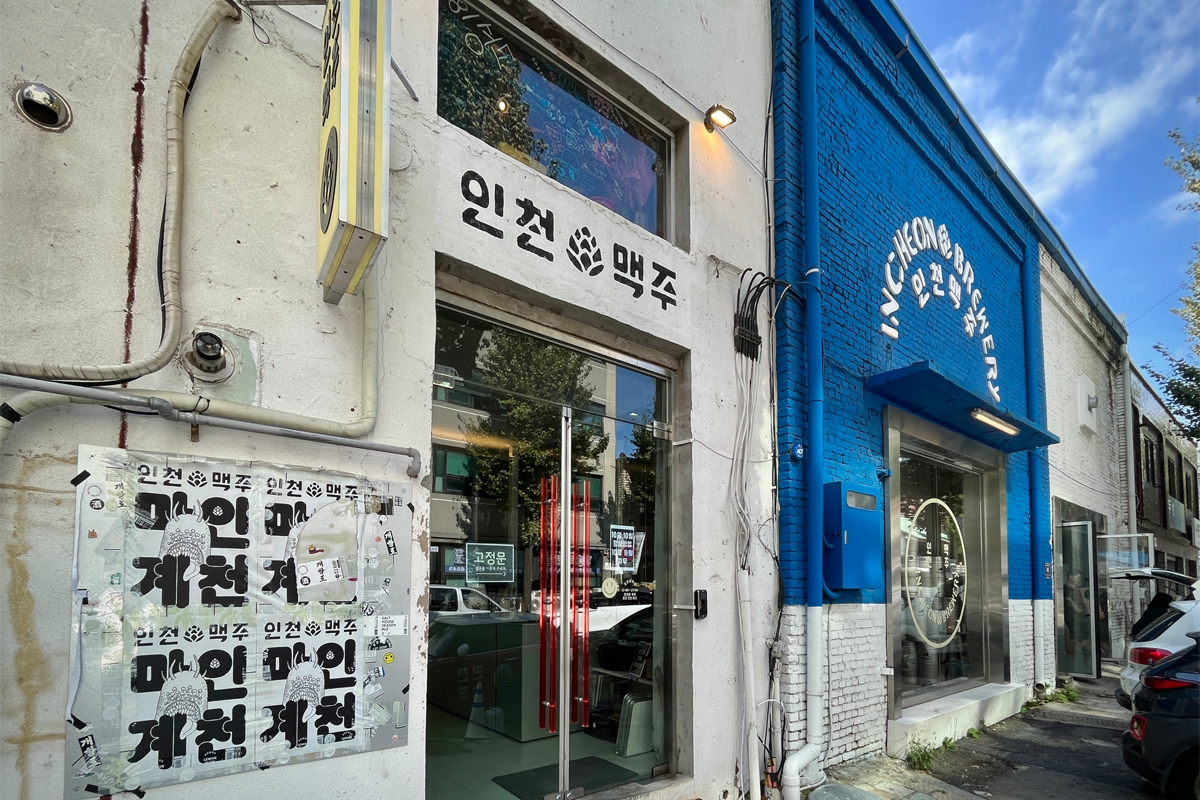 Among the vintage-style stores, Incheon Beer stands out with its blue decorated wall. This beer joint is popular among younger Koreans.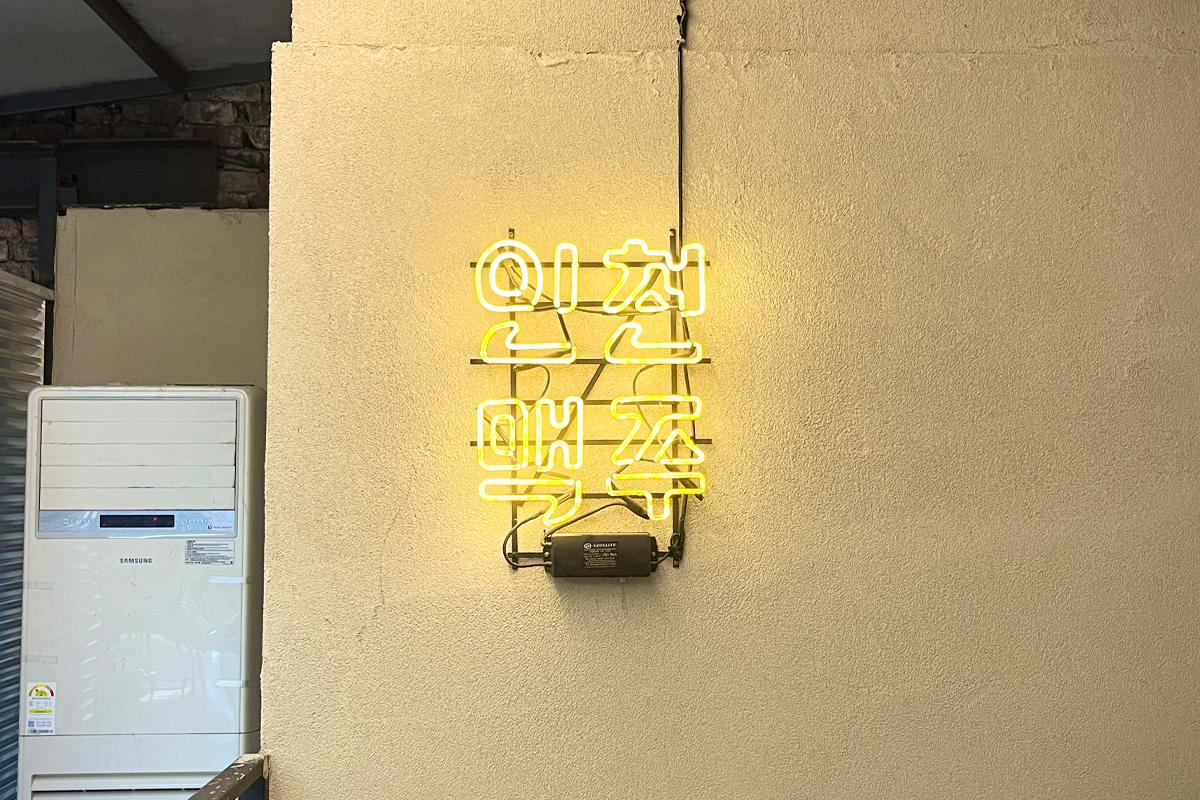 The owner is apparently from this neighborhood and wanted to serve his hometown good-quality beer, which is why he decided to open Incheon Beer.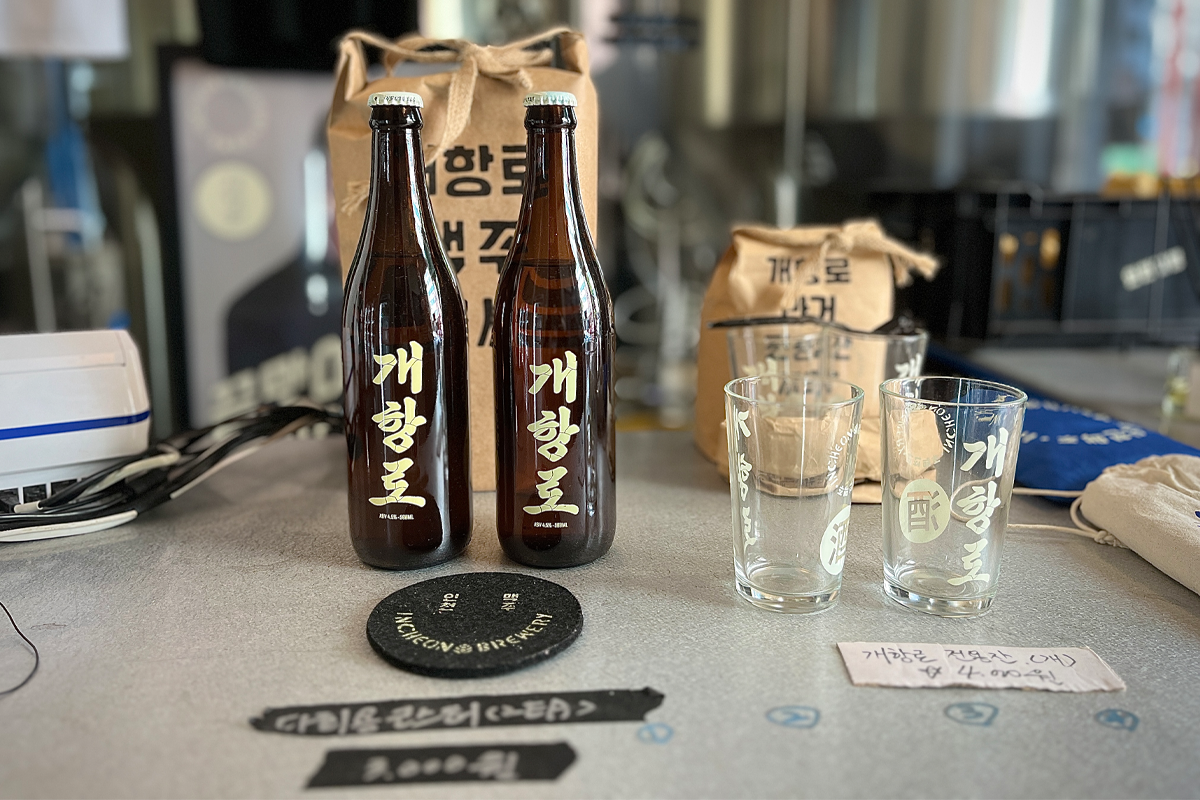 The beer bottles themselves look like they're from the 19th century, matching the vintage theme of Gaehangro Street.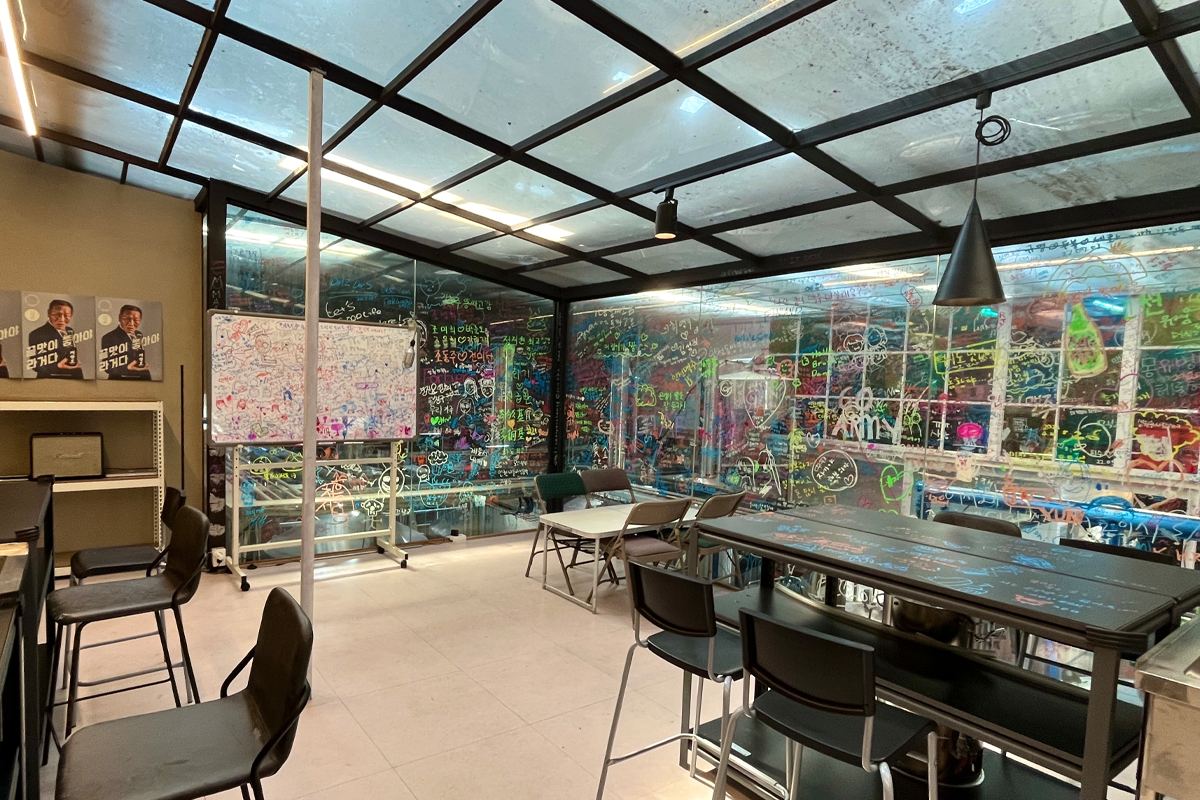 Unlike the rest of the street, Incheon Beer is actually decorated modernly with a contemporary art feel. You can see the beer brewing process through the glass walls, which are painted with neon markers by guests.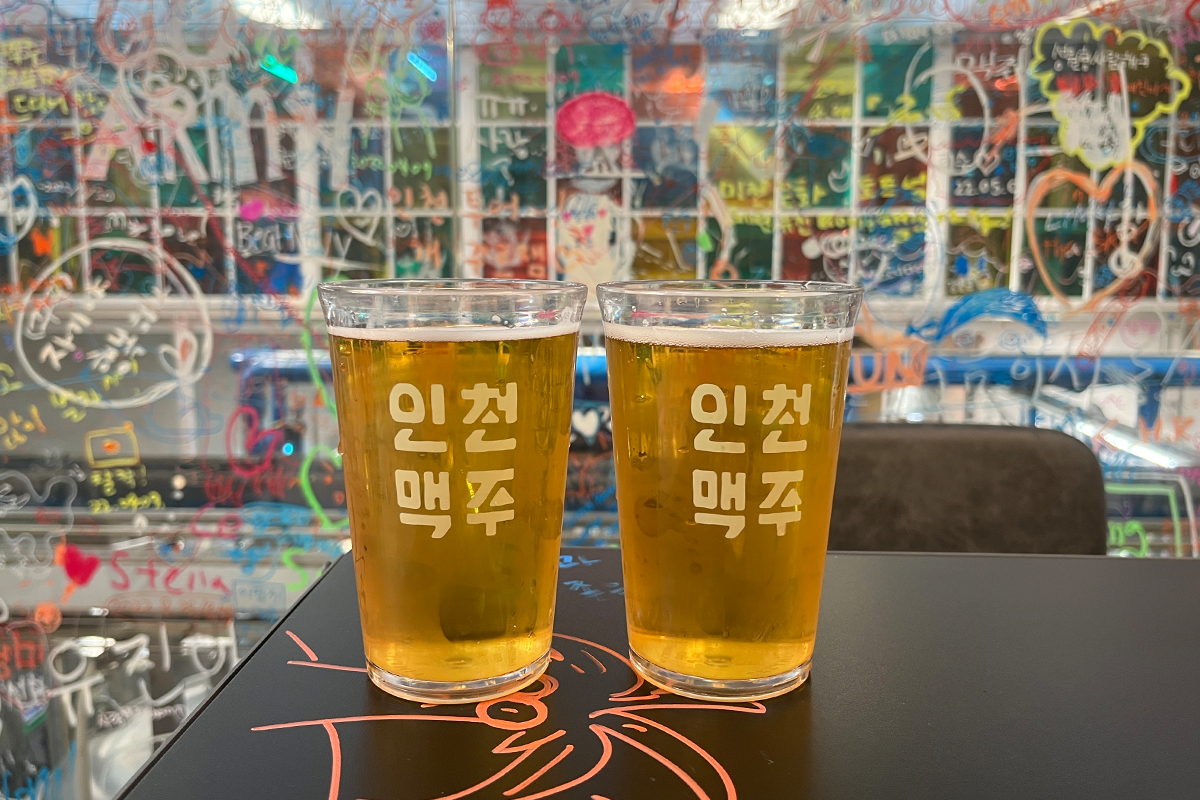 Gaehangro Street Lager (개항로 라거) 4,500 KRW
In addition to bottled beer, they have their home-crewed draft beer. The beer has a nice barley aroma and is quite pleasant. Those who don't like the taste of beer might like this one! The only flaw of this beer joint is that they don't have any hot food options on the menu. Only beer and drinks! However, it would be a great place to stop by before or after getting a bite somewhere else!
Gaehangro Street Chicken (개항로통닭)
Address: 인천 중구 참외전로 164
164, Chamwoejeonro, Jung-gu, Incheon
Hours: 16:30 - 24:00; Weekend hours: 16:00 - 24:00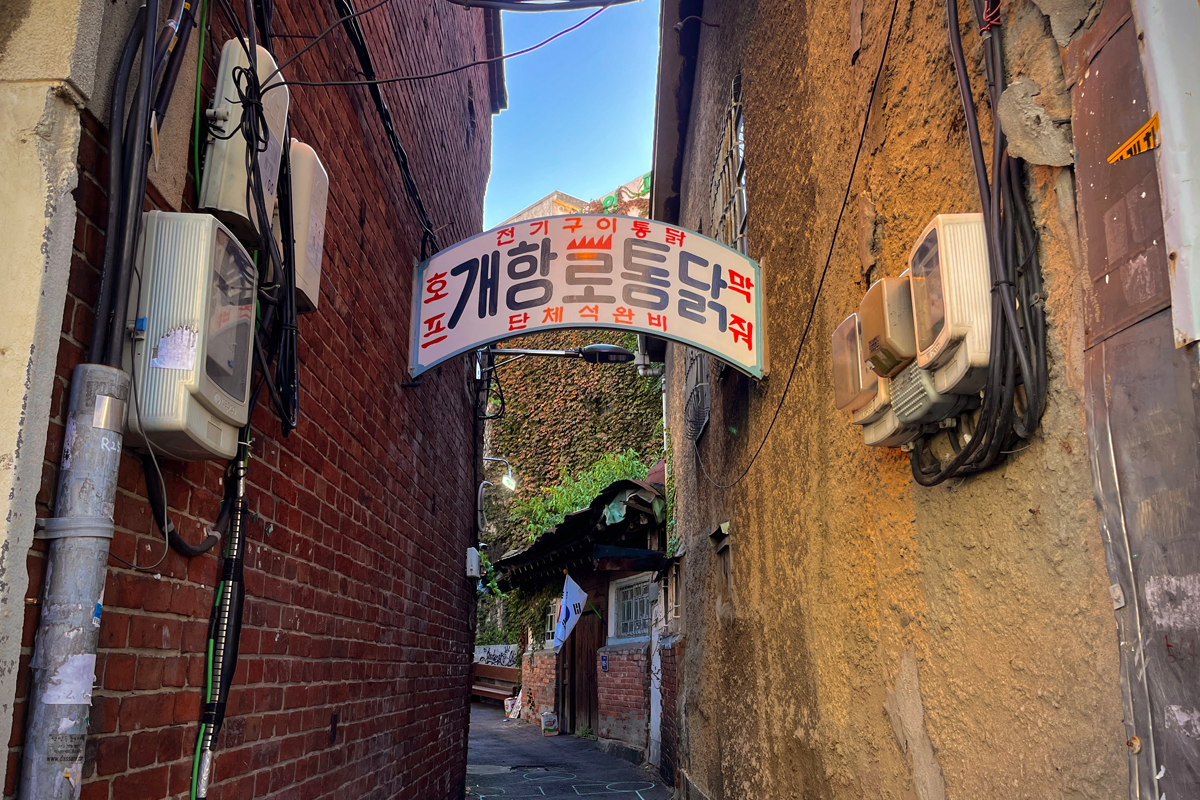 Now that we've time traveled to the 19th century, let's move forward in time and stop by the 1980s in Gaehangro Street Chicken! Located in East Incheon Station, this chicken spot is famous for having great roasted chicken!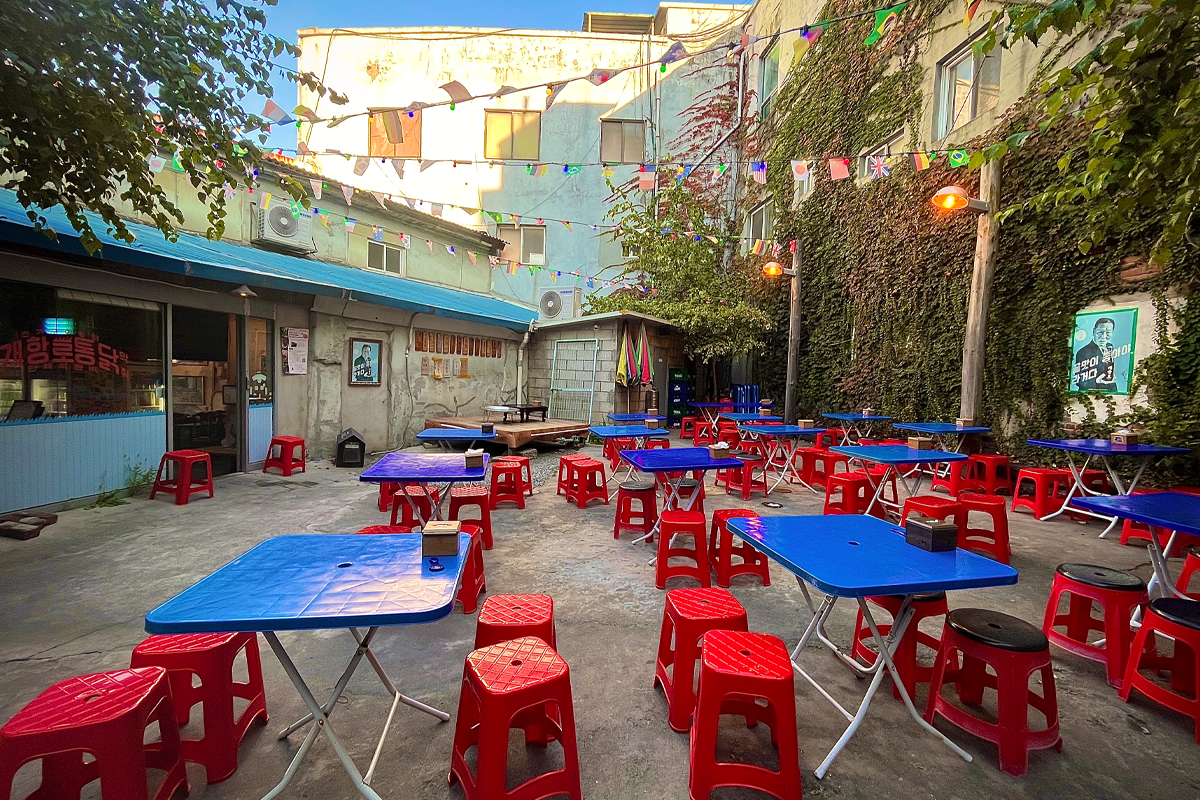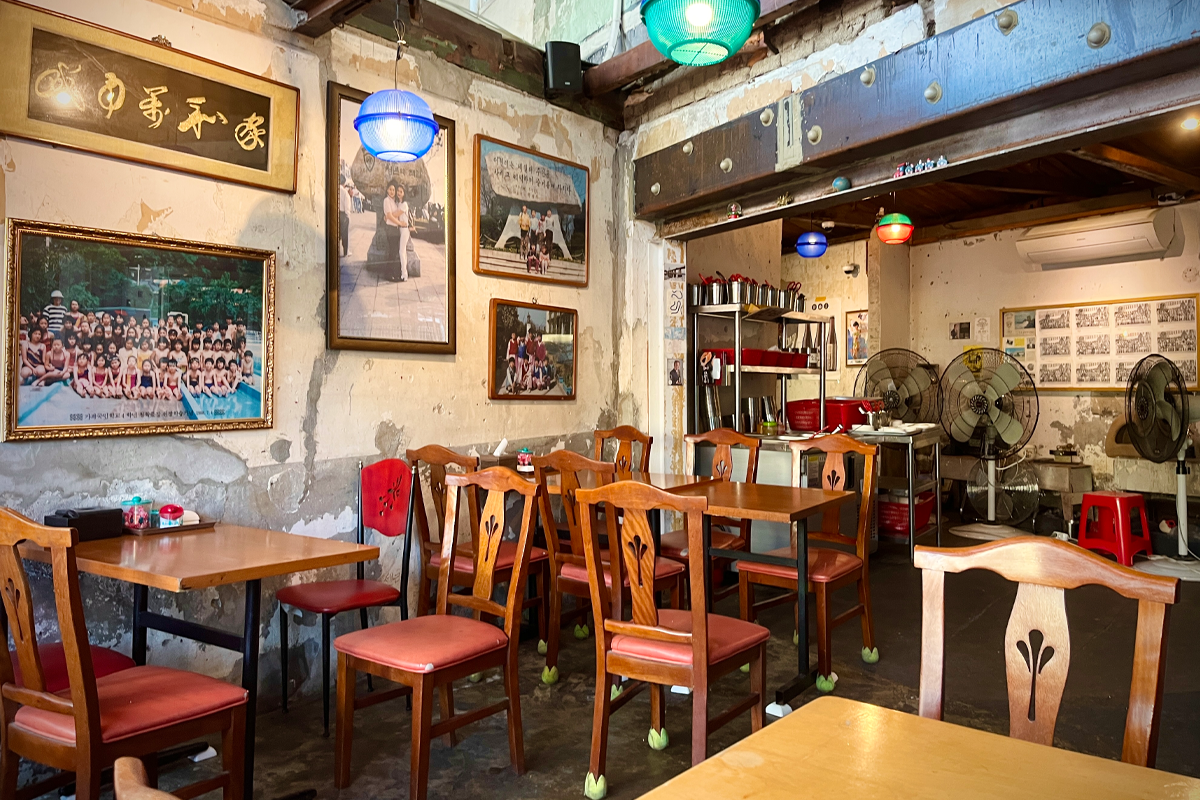 The outdoor seating would be perfect for days in the Fall and the indoor area is decorated with vintage furniture but doesn't look outdated at all. There are pictures of people from the 1980s on the wall, which makes it feel like grandma's house!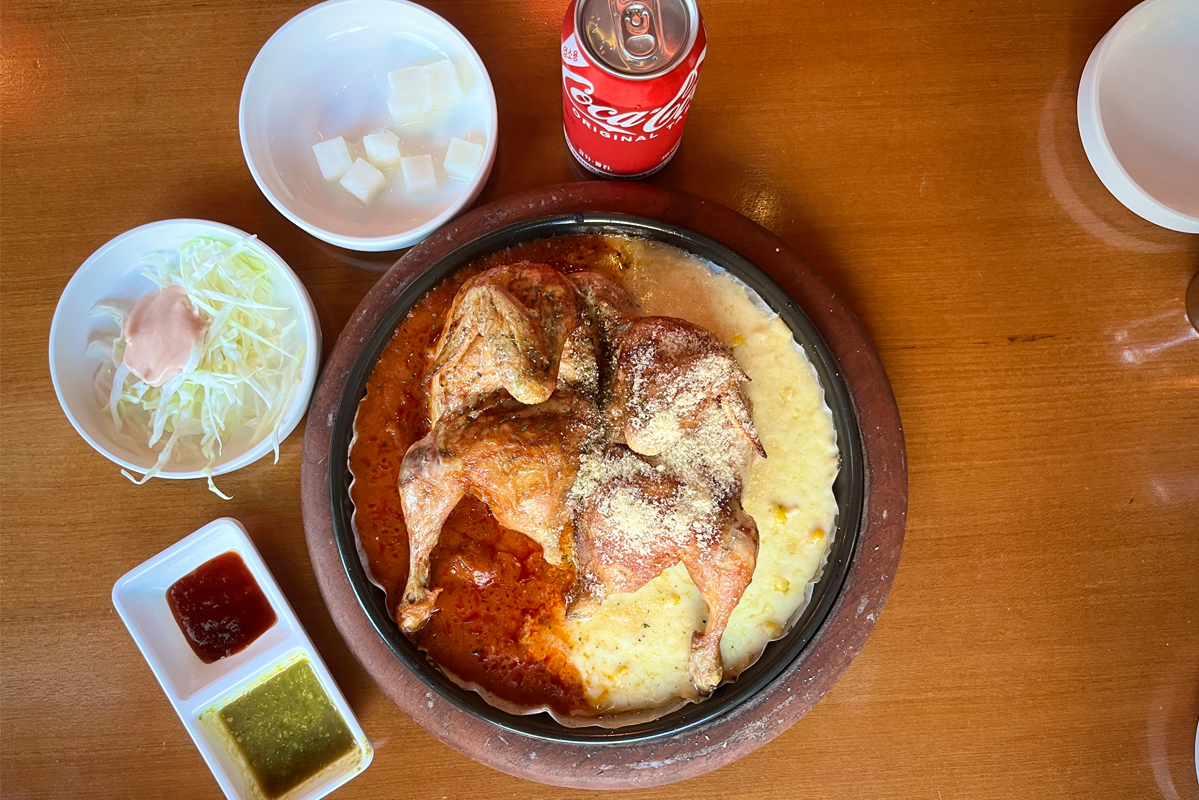 Half-half Chicken (반반통달) 22,000 KRW
We got the Half and half Chicken, which was half Rose sauce and half cheese sauce. Since this is roasted chicken, it wasn't dripping in oil, which was quite nice! The chicken paired well with both sauces and was super tender and soft!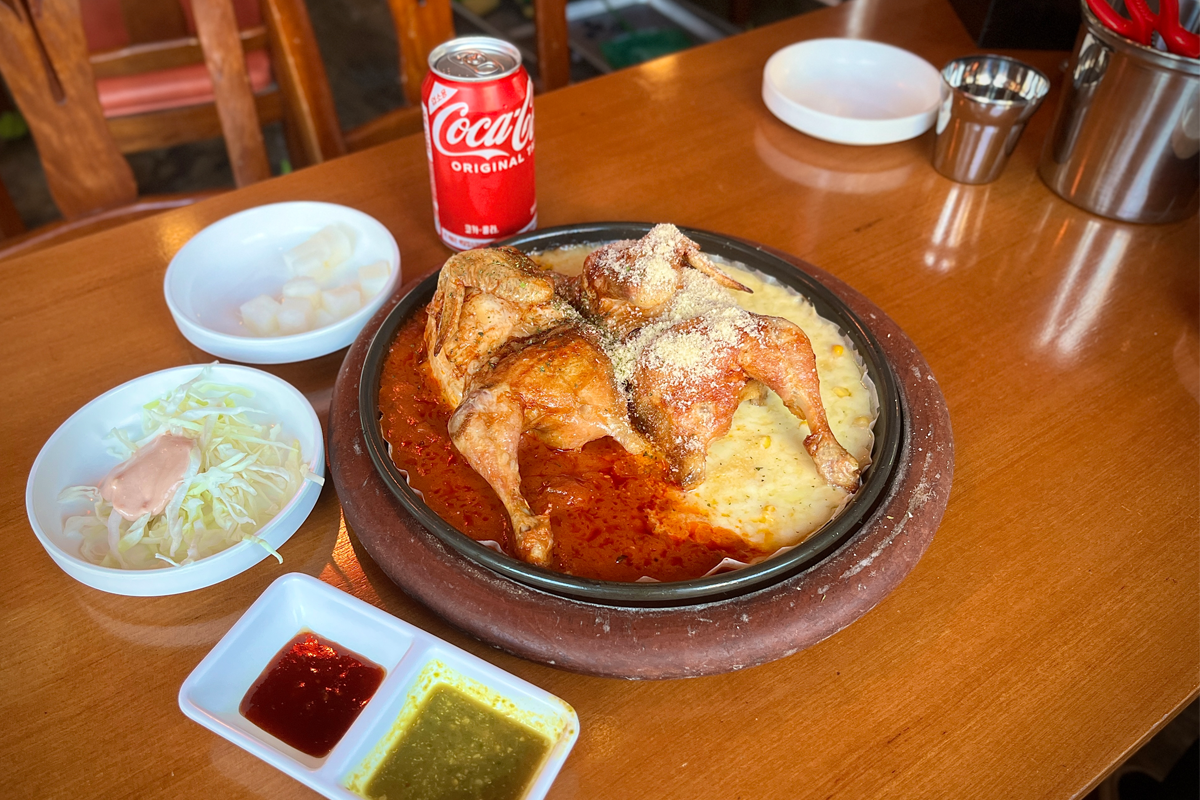 The Rose sauce tasted more tomatoey than usual but it was still very good. There are two separate dipping sauces, a typical spicy Korean chicken sauce and a mustard sauce.
Ilgwang Lightbulb Light House (일광전구 라이트하우스)
Address: 인천 중구 참외전로174번길 8-1
8-1, Chamwoejeonro174beon-gil, Jung-gu, Incheon
Hours: 11:30 - 21:30(Last order at 21:00); Closed on the fourth Monday of each month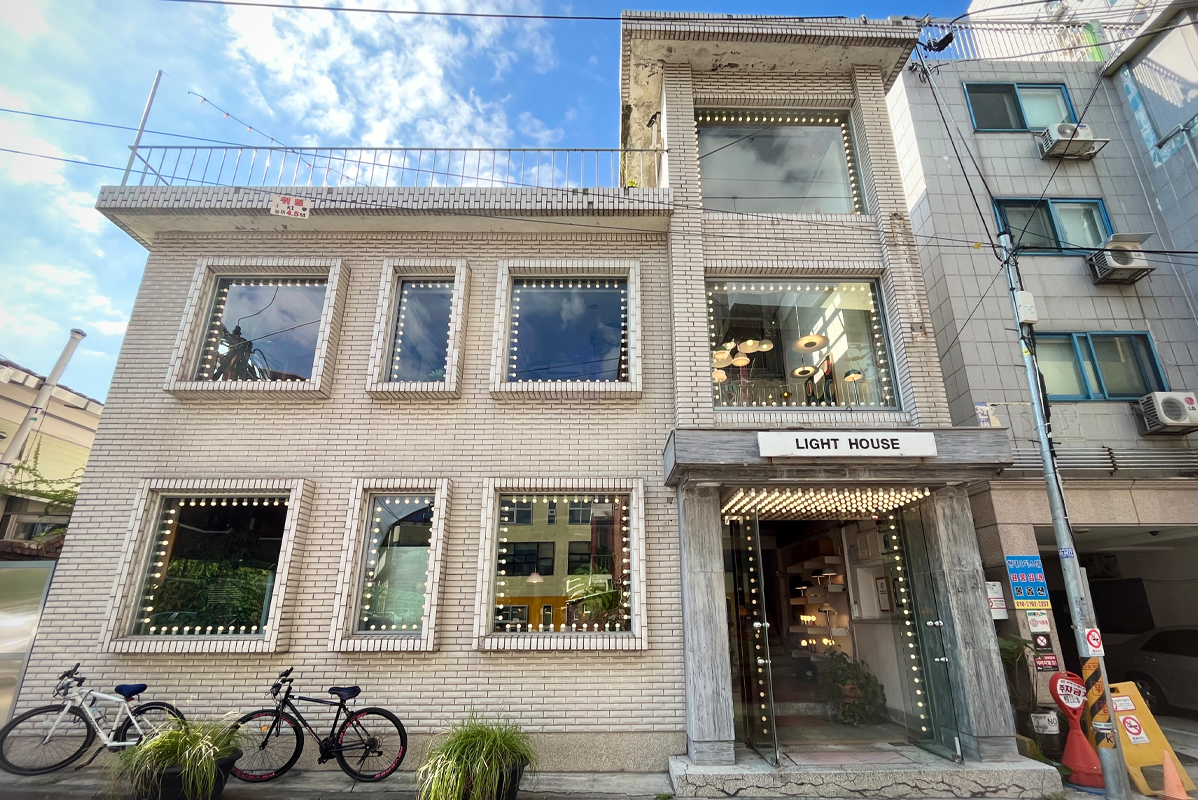 This coffee shop is decorated with lightbulbs, hence the name Ilgwang Lightbulb Lighthouse. It used to be an OBGYN hospital but was regenerated into a cafe.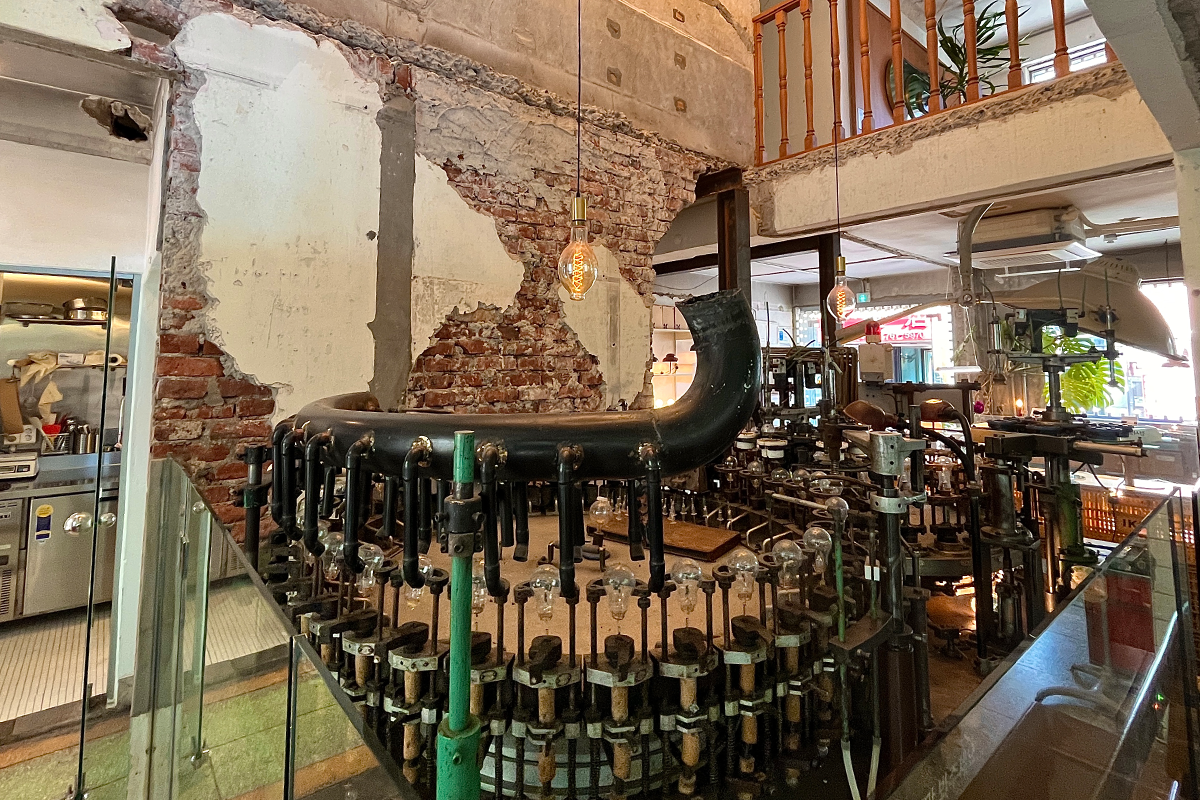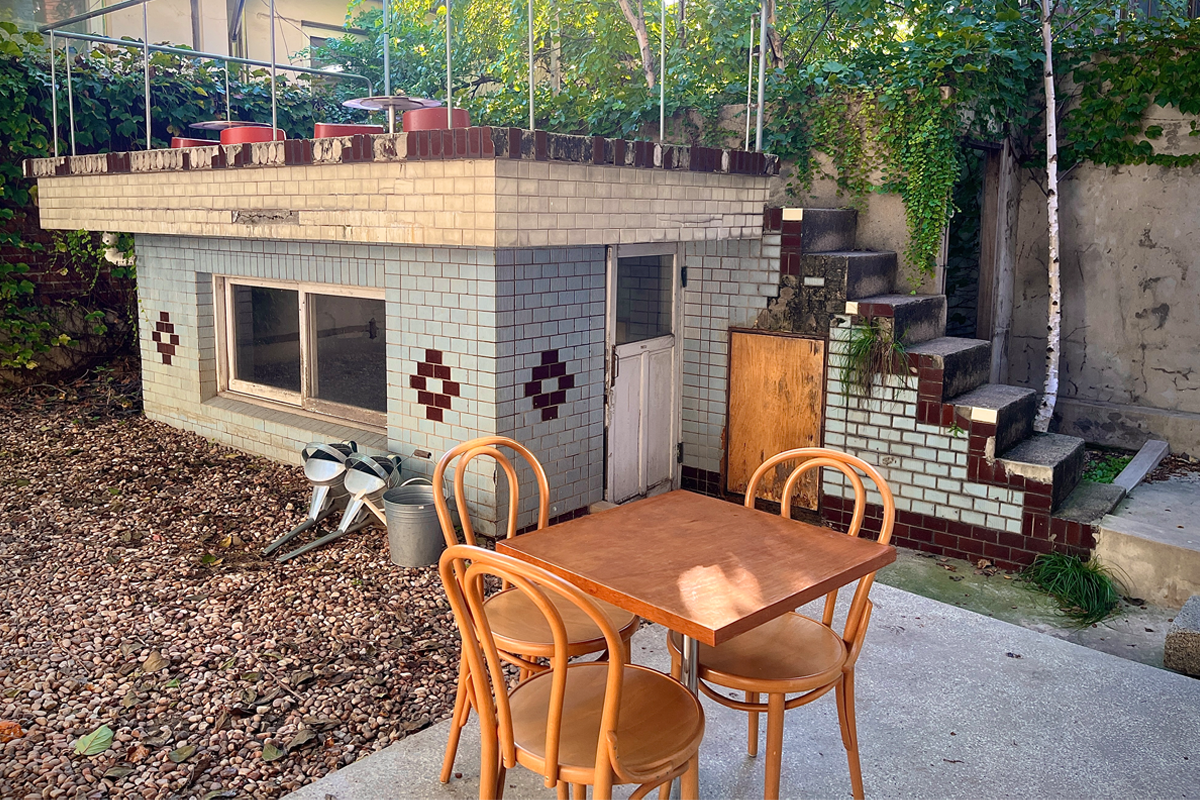 Once you step inside, you'll feel like you're in a lightbulb exhibition rather than a cafe.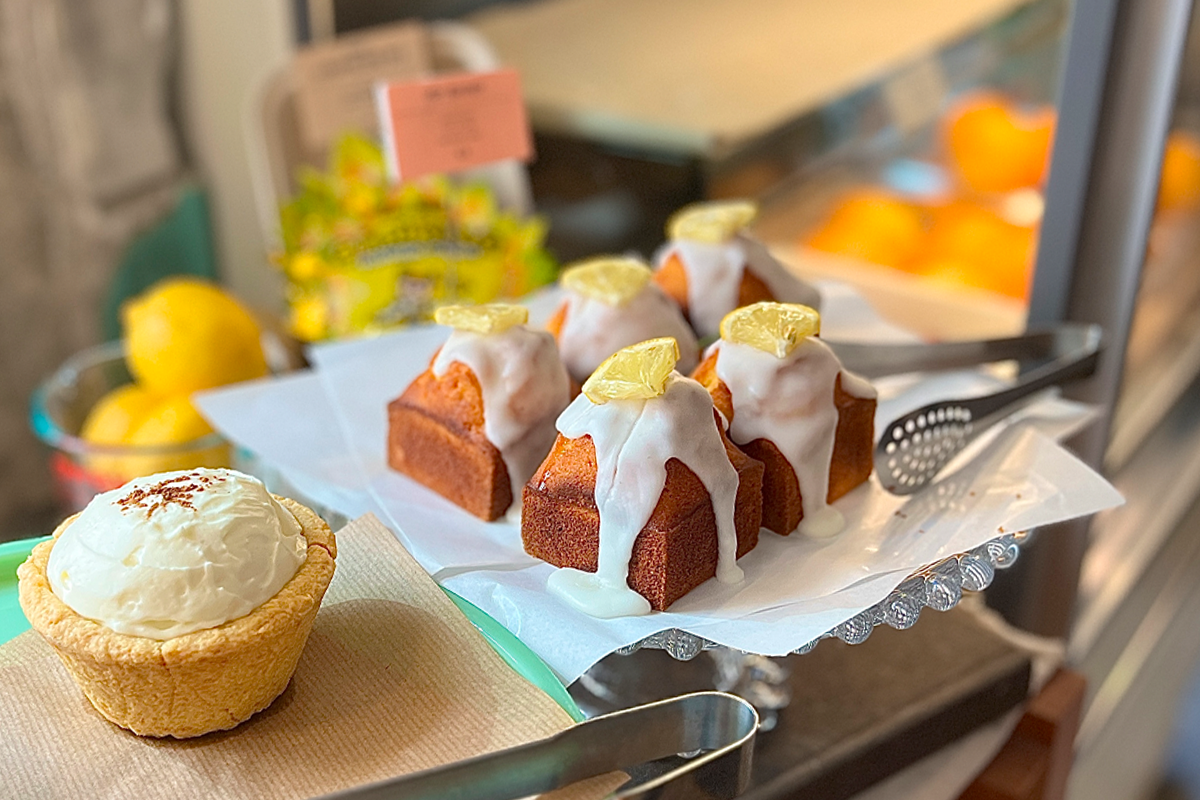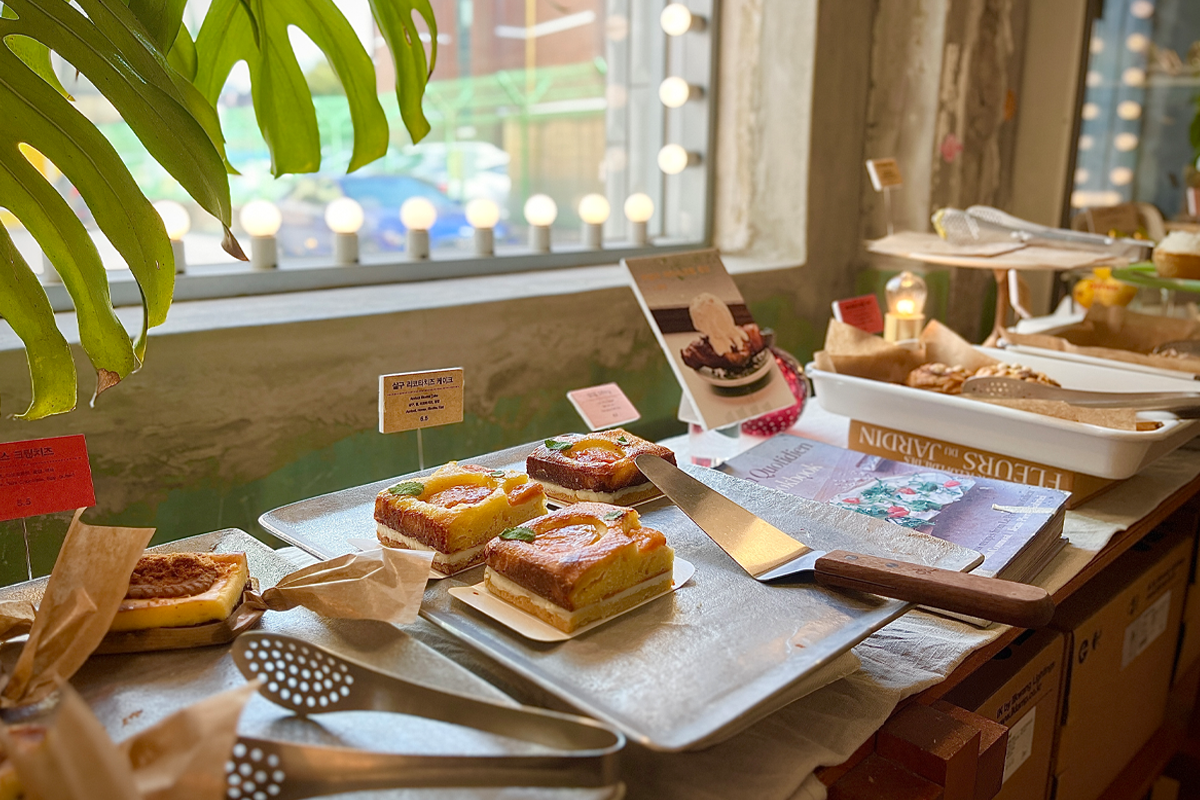 Not only is the artistic interior a reason why you should visit, but they have an amazing array of desserts and goods available at the cafe! All not only great in taste, but also visually pleasing to look at!
Banana Victoria Cake (바나나빅토리아케이크) 8,000 KRW
Lotus Cream cheese bar (로투스크림치즈) 5,500 KRW
Orange Juice (오렌지쥬스) 7,000 KRW
Vanilla Latte (바닐라라떼) 6,000 KRW
There was so much to choose from so it took us a while to figure out what we wanted. Eventually, we chose the Banana Victoria Cake, Lotus Cream cheese Bar, Orange Juice, and Vanilla Latte. The Banana Victoria Cake was the perfect amount of sweetness but was a bit dry. It was good that we had drinks to wash it down. The Orange Juice was a bit underwhelming but the Vanilla Latte was not too sweet, perfect to have with the dessert!
---
Incheon is only an hour away from Seoul so it is perfect for a day trip! Gaehangro Street can be easily accessed by bus or metro, which makes it easy for foreigners to visit too! If you have any questions or concerns, please leave a comment below or send us an email at help@creatrip.com! You can follow us on Instagram, TikTok, Facebook, and Twitter to stay updated on all things Korea!
---