The Top 8 Must-Visit Amusement Parks In Korea
Looking for fun activities in Korea? Then don't miss out on the adventure that awaits at these stunning theme parks!
Korea is home to many fascinating indoor and outdoor theme parks, each one of them offering a unique experience! Let's take a look at some of the must-visit amusement parks Korea has to offer.
---
Everland
에버랜드

Address: 경기도 용인시 처인구 포곡읍 에버랜드로 199
199 Everland-ro, Pogog-eup, Cheoin-gu, Yongin-si, Gyeonggi-do

Hours: 10:00-21:00
*schedule varies by season, check the website to be sure
How To Get There From Seoul:
Subway: From Giheung Station Bundang line, change to Yongin Ever Line. Take a free bus from there to Everland or Caribbean Bay.
Bus: Take bus number 5002 at exit 10 of Gangnam Station or bus number 5700 at exit 6 of Jamsil Station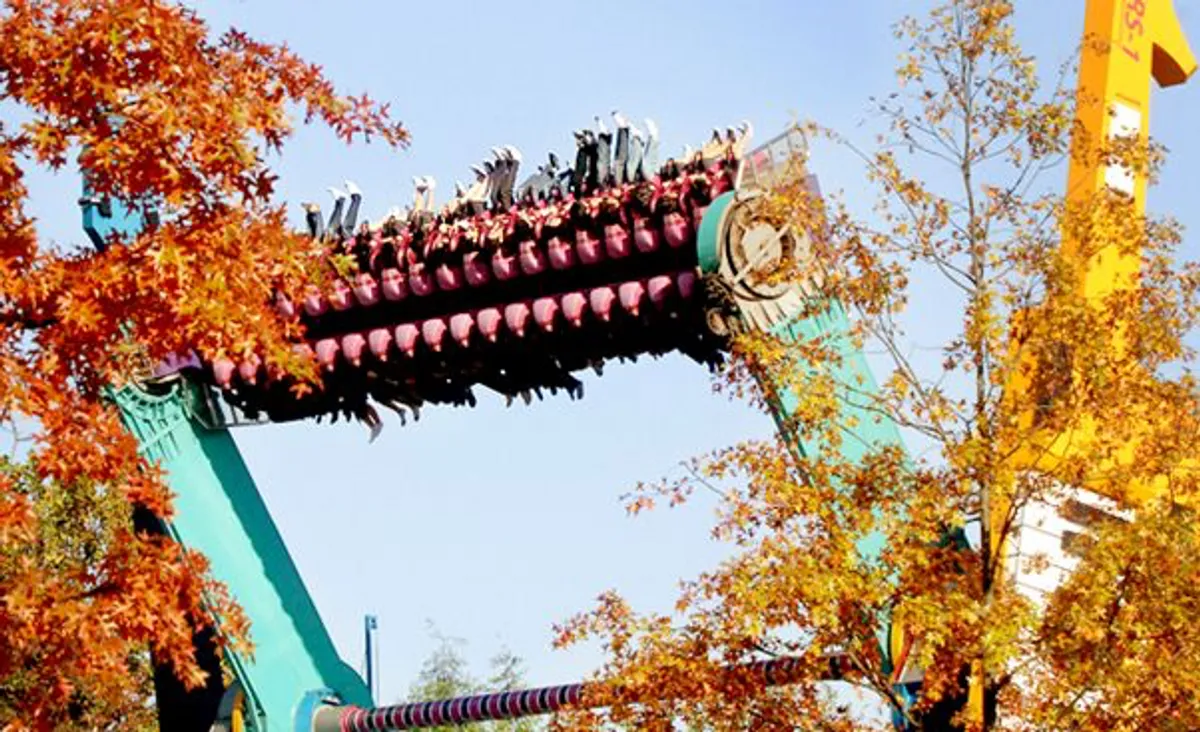 Regular Price

Everland One Day Pass A (2022.06.11~2022.08.31)

58,000 KRW 35,800 KRW

Everland One Day Pass B (2022.11.14~2022.12.31)

54,000 KRW 31,800 KRW

Everland One Day Pass C (2022.12.01~2022.12.31)

48,000 KRW 28,800 KRW

Everland One Day Pass (2023.01.01~2023.03.31)

46,000 KRW 33,500 KRW

Everland One Day Pass (2023.04.01~2023.05.31)

58,000 KRW 43,5000 KRW

Notes On Ticket Prices
A, B, and C rates are not fixed days and times, please check the website to find out the rates for the day(s) you plan to go.
Ticket price includes entertainment tickets (separate surcharge for some coin games/rental items/special exhibitions.
Free admission to Ho-am Museum of Art for the day.
Children younger than 36 months are free.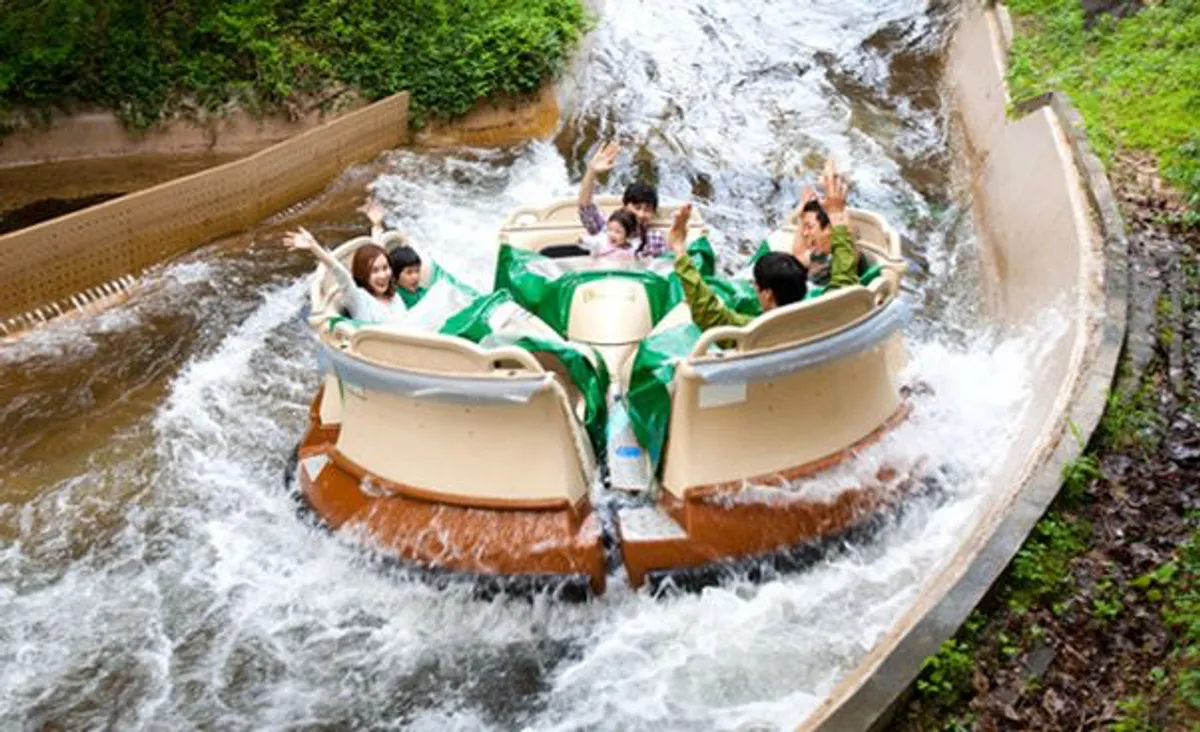 Everland is the largest amusement park in Korea with an area 3 times larger than Lotte World in Seoul.
Coming to Everland, it's like entering a fairytale where you can travel to many lands in one world.
The park is divided into 5 themed zones:
- American Adventure
- Magic Land
- Zootopia
- European Adventure
- Global Fair
For more information about specific pass dates and to purchase tickets, click here.
---
Lotte World
롯데 월드

Address: 서울 송파구 올림픽로 240
240 Olympic-ro, Songpa-gu, Seoul

Hours: 9:30-22:00
*subject to change, check website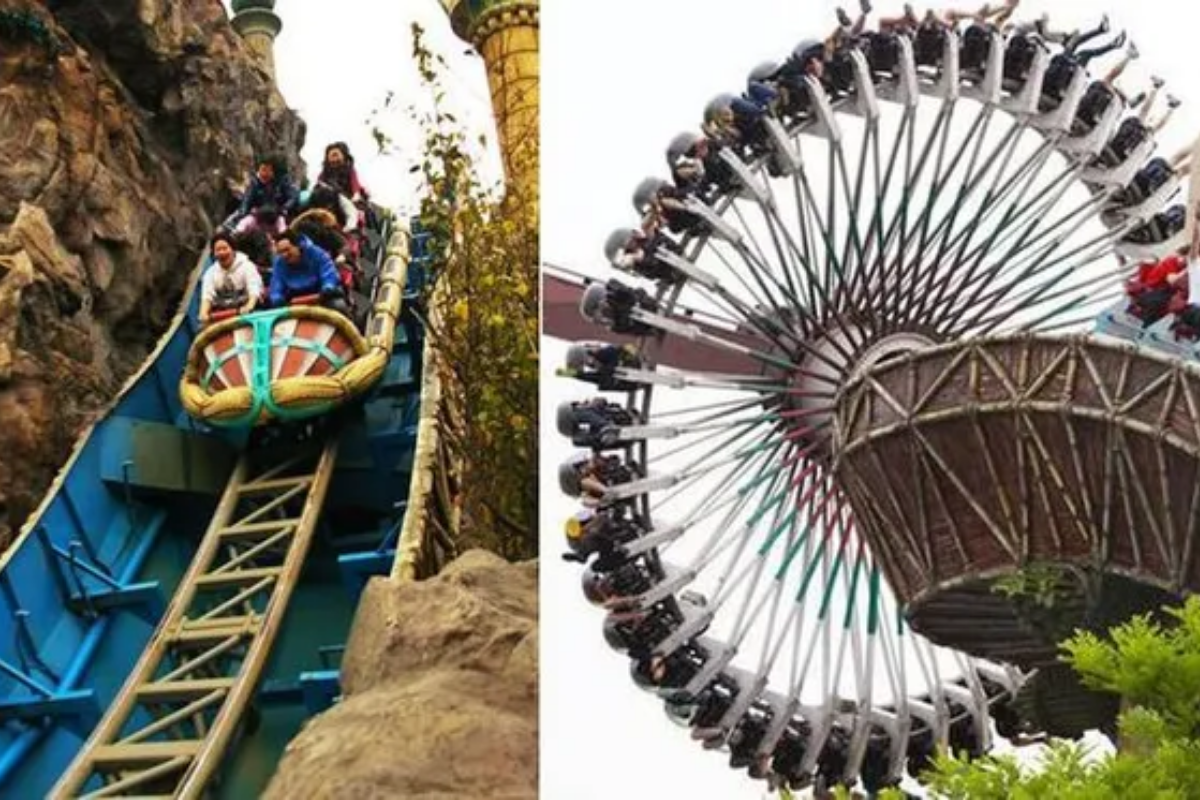 Adult (19-65)

Youth (13-18)

Child (3-12)/Senior (65+)

Baby (12-36 months)

All Day Park & Museum Pass

59,000

52,000

47,000

15,000

After 4PM Park & Museum Pass

48,000

42,000

36,000

15,000

All Day Park Only

56,000

50,000

46,000

Free

After 4PM Park Only

45,000

40,000

35,000

Free
*Baby: 0-12 months free admission to park and infant play facilities; 12-36 months free admission to park, must pay to use child play facilities.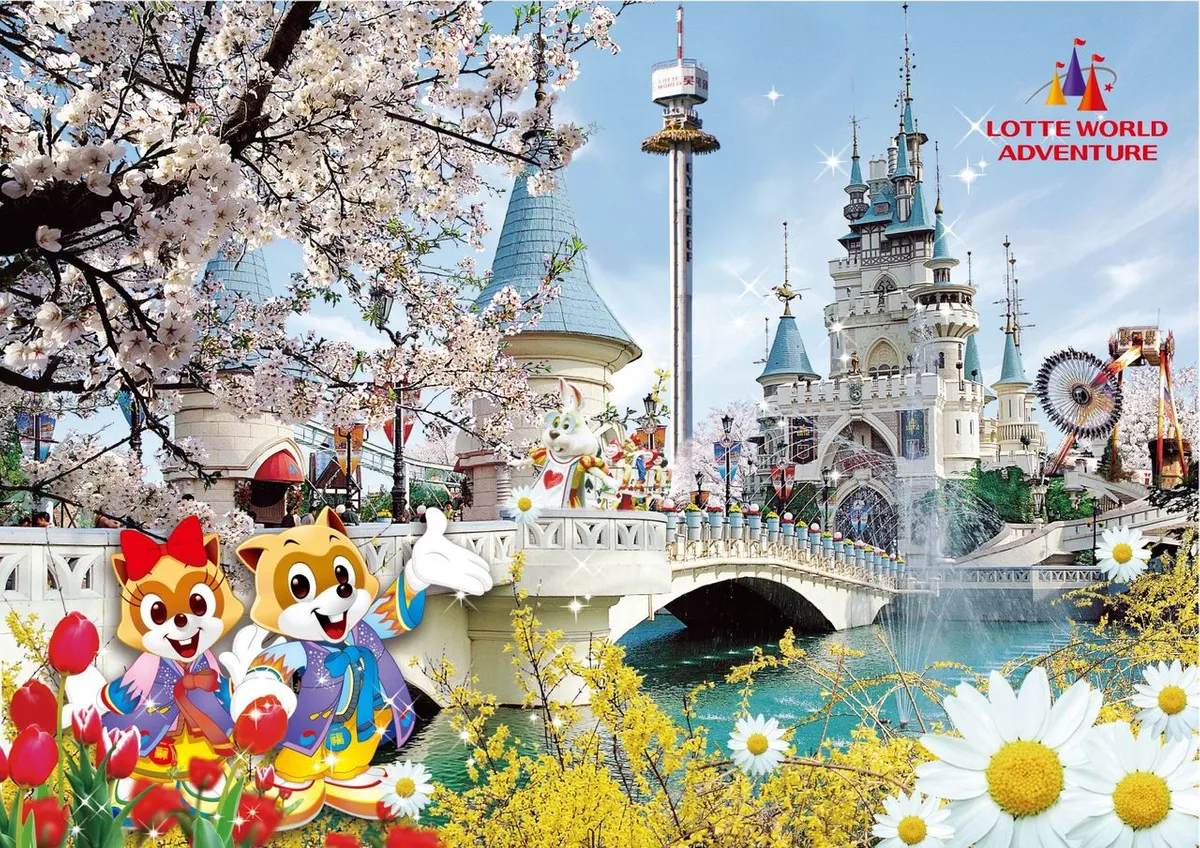 Lotte World is an indoor and outdoor amusement park, combined with shopping district and the 123 storey Lotte World Tower.
Coming here, you can have fun, do some shopping, and have the opportunity to view all of Seoul.
There are three main parks:
- Lotte World Adventure, an indoor park with many exciting adventure games
- Magic Island, an artificial island designed in the middle of Seokchon Lake
- The National Museum of Ethnology, a showcase of traditional Korean houses, scenes, and culture.
Additionally, inside the Lotte World complex, there is the Lotte World Aquarium, home to more than 650 species. Admission to the aquarium is separate from the park.
If you book through Creatrip, you can receive 30% off!
---
Lotte World Adventure Busan
롯데월드 어드벤처 부산
Location: 부산광역시 기장군 기장읍 시량리
Siryangri, Gijang-eub, Gijang-gun, Busan
Hours: Daily 10:00 - 20:00



Children (3 - 12);
Elderly (65 and up)

Afternoon Entry
(after 16:00)
*Babies under 36 months are free, but if you plan to take them on baby rides, then purchase a ticket.
The park's grand opening was on March 21, 2022.
If Seoul Lotte World is the Land of Adventure and Mystery, then Lotte World Busan is the Kingdom of Fairy Tales.
The entire amusement park is piled up in the forest and the sea, plus the rides are shaped like cute animals and food so it really feels like a fairy tale.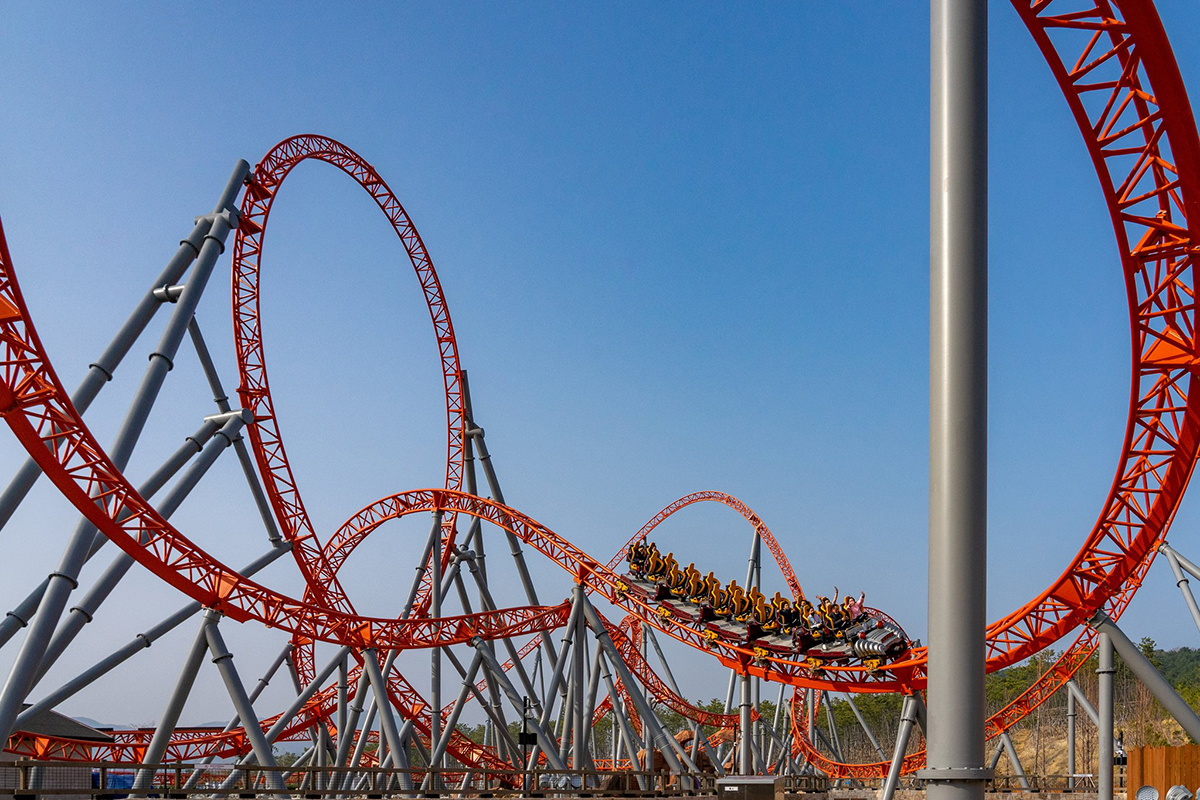 Things to Enjoy
Attractions: If you are a thrill-seeker, there's a roller coaster called Giant Digger, the nation's first water coaster Giant Splash and a variety of rides with a child-inspiring animal farm concept.
Restaurants: There are popular restaurants such as BHC, Namdo Snack, and Gongcha.
Entertainment: There are a variety of performances such as band performances, Magic Forest parades, and stage shows.
Get tickets here:
Lotte World Busan Full Day Pass
---
Gyeongju World
경주월드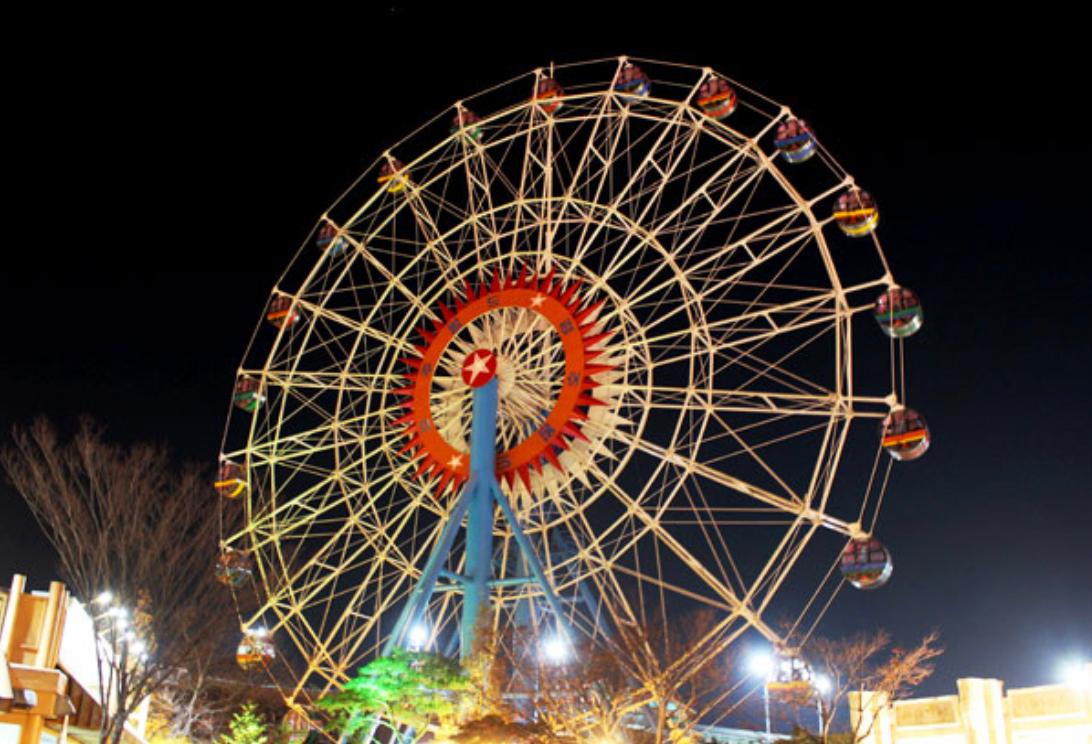 Location: 경상복도 경주시 보문로 544
544 Bomun-ro, Gyeongju-si, Gyeongsangbok-do
Hours: Daily 9:50 - 18:00



(Mar - Nov, Weekends after 4pm)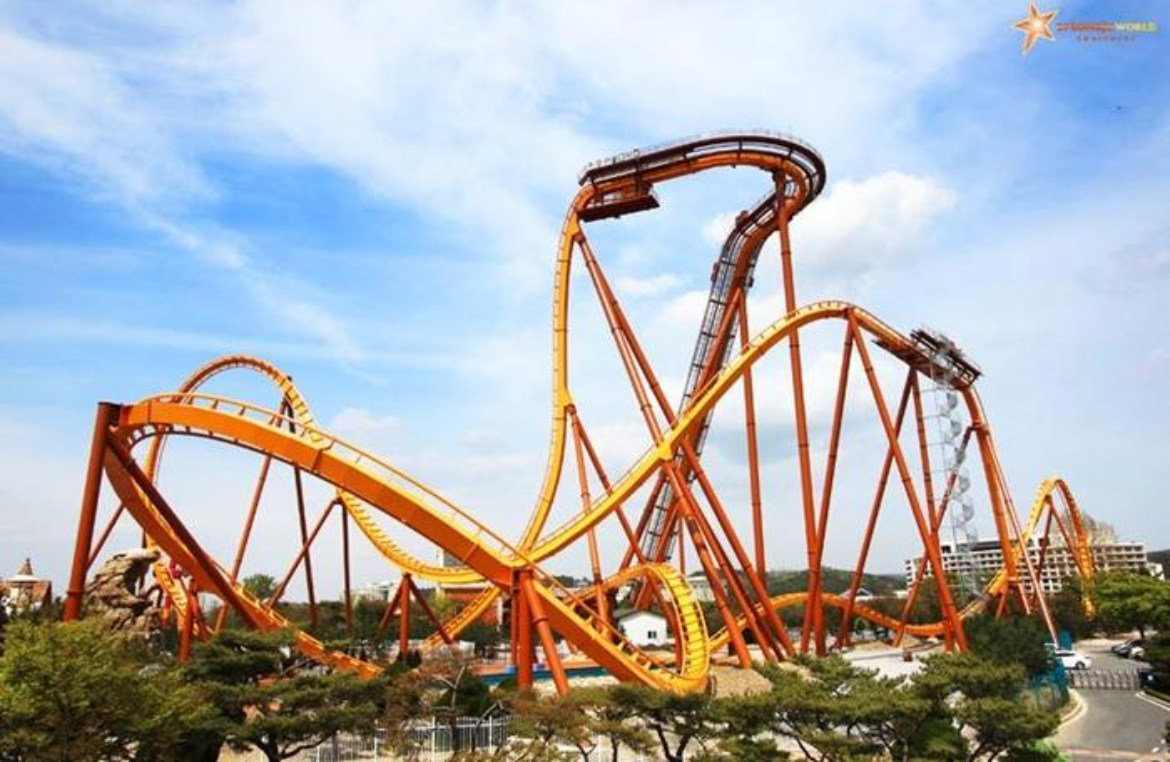 Gyeongju World is located close to historical sites, so if you travel to Gyeongju, it's definitely worth do a historical tour. One particular popular attraction at Gyeongju World is the Draken roller coaster. Draken is a a ride that descends vertically at 90 degrees from the height of 20 floor apartment building. If you love thrills, then this is definitely the ride for you.
---
Wolmi Theme Park
월미 테마파크

Address: 인천광역시 중구 월미문화로 81
81 Wolmimunhwa-ro, Jung-gu, Incheon
Hours:
Mon-Fri: 10:00-21:00
Sat-Sun: 10:00-23:00
Admission
Wolmi Theme Park does not have an admission fee to enter, instead you purchase ride tickets.
There are three different options for purchasing tickets.
Selection Of Rides 15,000 won
Adults can choose 3 rides, kids can choose 4.
Water Ball and VR Station are excluded.
Each ticket is valid for one person, cannot be shared with multiple people.
One Day Free Pass 30,000 won
All rides are allowed except Water Ball, VR Station, Racing Cart, and Crazy Cart
Chappy Familypark 2 hours included
VR Station Tickets 14,000
Choose any 3 games in the VR area.

In case you only want to play one game though, you can purchase an individual game ticket for 5,000-6,000 won for adults and 4,000-5,000 won for kids.
Wolmi Theme Park is located on Wolmido Island and is considered one of the symbols of Incheon tourism.
The park was first opened in September 1992 and was renovated and expanded in August 2009.
The Viking ship ride here is considered the scariest of all the amusement parks in Korea. If you're a thrill seeker, come check it out!
If you want to read more about Incheon to fill out your itinerary when you visit, click here
---
E-World
이월드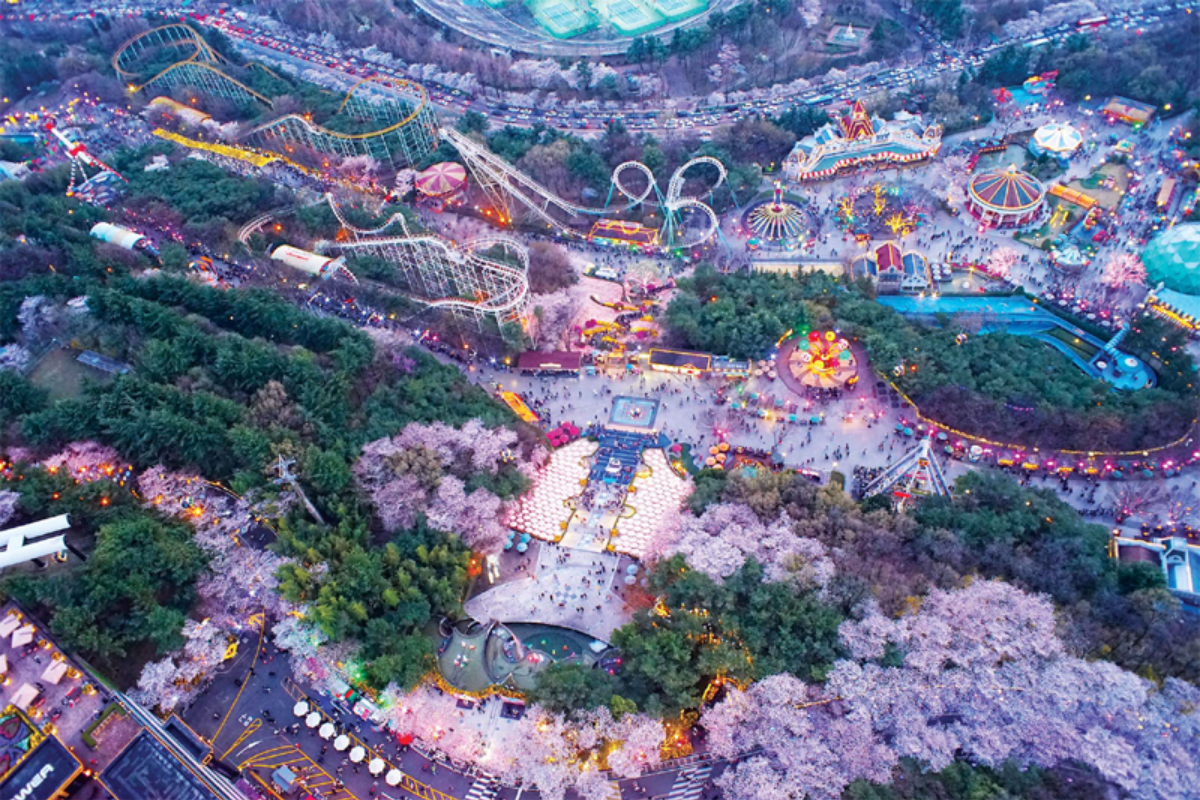 Source: Maeil Business News
Address: 대구광역시 달서구 두류동 두류공원로 200
200 Duryugongwon-ro, Duryu-dong, Dalseo-gu, Daegu
Hours:
Mon-Fri: 11:00-21:00
Sat-Sun 11:00-22:00
*hours subject to hence, check website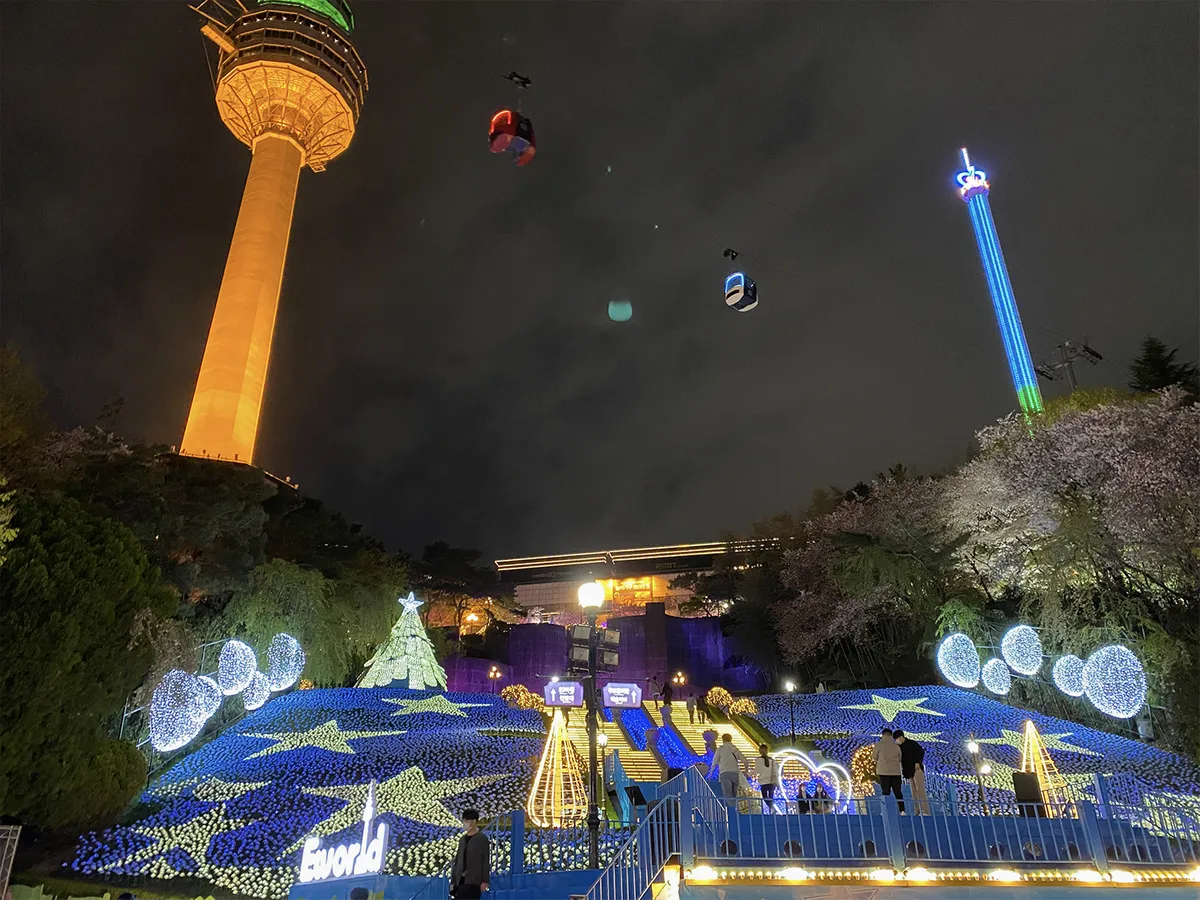 ADMISSION RATES (KRW)




Adult (19-65)

Youth (14-19)/Senior (65+)

Child (3-13)




Regular Admission

26,000

16,000

15,000

Park entry, animal farm, & performances

Free Pass

45,000

40,000

35,000

Regular admission benefits, rides, 83 tower magic art, weekday ice rink discount

Night Free Pass

31,000

29,000

29,000

17:00-close, Free Pass benefits with Starlight Festival viewing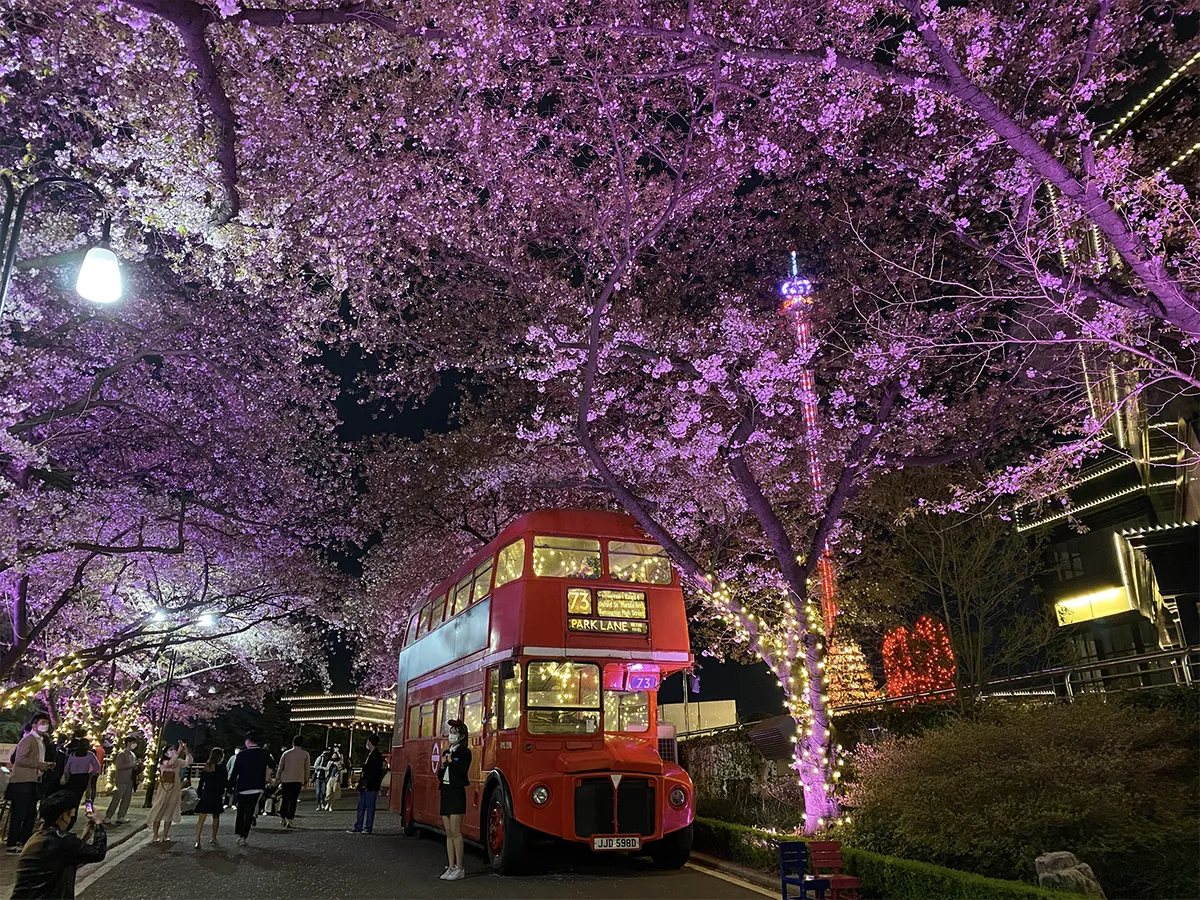 E-World is located in Duryu Park in the heart of Daegu.
Here you can experience many interesting rides and activities, walk in the park, or enjoy the panoramic view of the city from 83 Tower
E-World is also one of the 7 most beautiful cherry blossom viewing spots in Daegu!
---
Seoul Land
서울랜드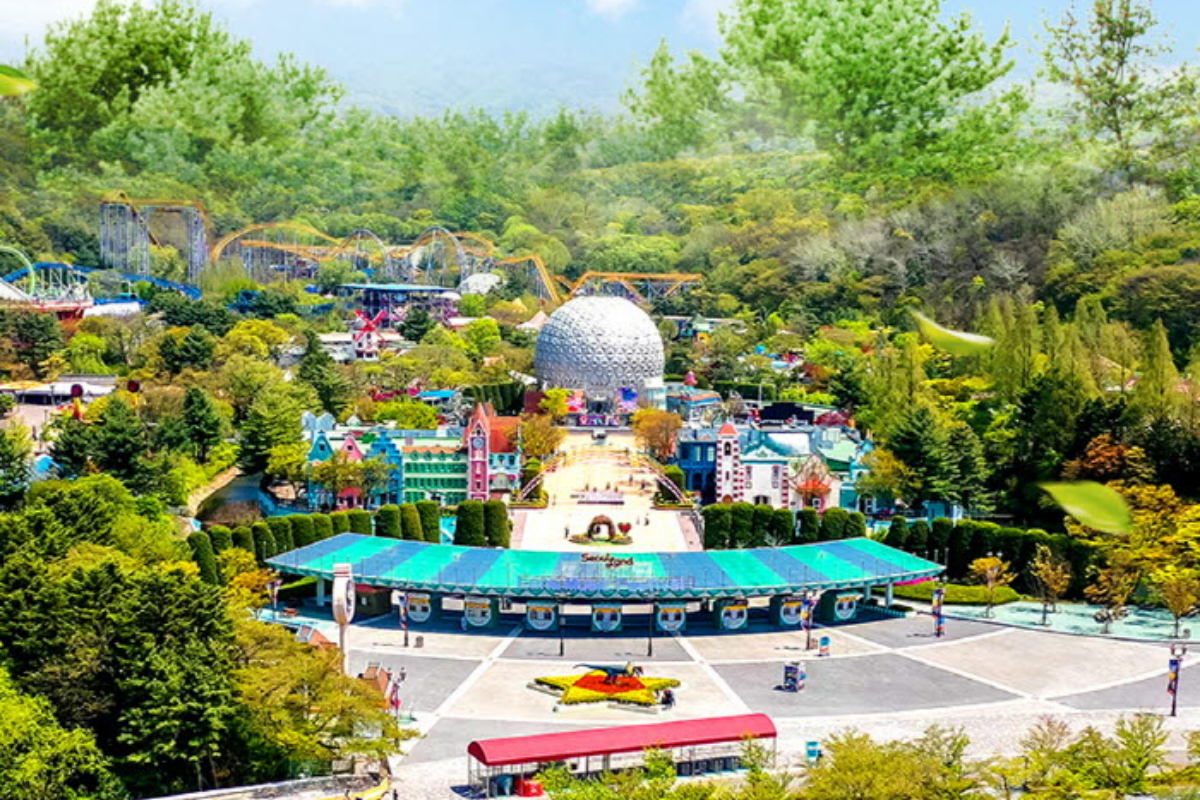 Source: Tmon
Address: 경기도 과천시 막계동 광명로 181
181 Gwangmyeong-ro, Makgye-dong, Gwacheon-si, Gyeonggi-do
Hours:
Mon-Fri: 10:00-21:00
Sat-Sun, Holidays: 10:00-22:00
*hours subject to change, check website



1 Person

Seoul Land Day Pass

46,000 KRW

19,000 KRW

Seoul Land Day Pass + Zoo Entrance Ticket

51,000 KRW
22,500 KRW

Seoul Land Day Pass + Lift (One Way) Package

53,000 KRW
22,000 KRW

Seoul Land Day Pass + Lift (One Way) + Zoo Package

58,000 KRW
25,500 KRW
*The price for adults and children is the same.
*Children under 36 months can enter for free. Please present proof of age (i.e. a passport).
Seoul Land is Korea's first amusement park and has many unique areas such as World Plaza, Adventure Land, Fantasy Land, Tomorrow Land, Samchulli Hill, and all kinds of family-friendly activities. In addition to exciting adventure rides like Space Cruise and Magic Carpet, this place also has the largest botanical garden and zoo in Korea. Many festivals and events are also held here regularly!
---
Lotte's Magic Forest
롯데 매직 포레스트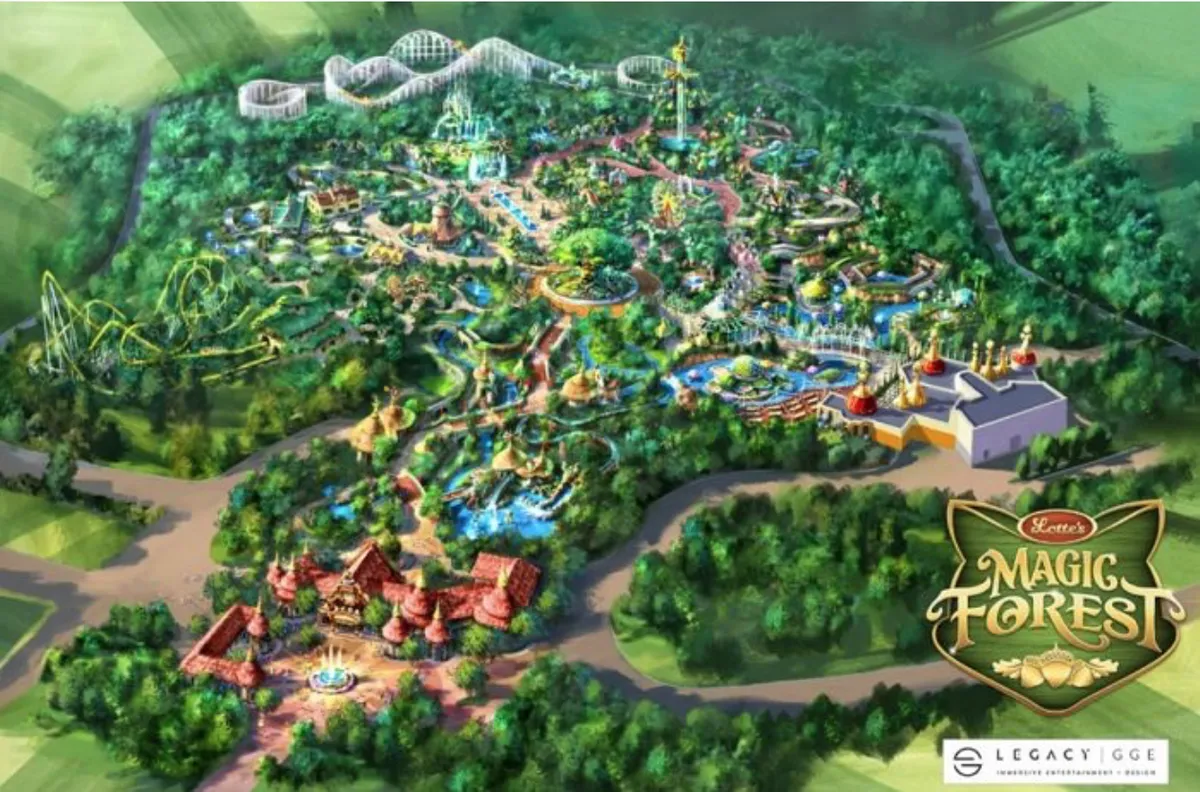 Address: Busan
Expected Completion: Early 2022
Lotte's Magic Forest is rumored to be four times the size of Lotte World in Seoul and more than twice the size of Everland.
This highly anticipated theme park is scheduled to open this year and will surely attract more tourists to the coastal city of Busan.
---
LEGOLAND Korea Resort
레고렌드 코리아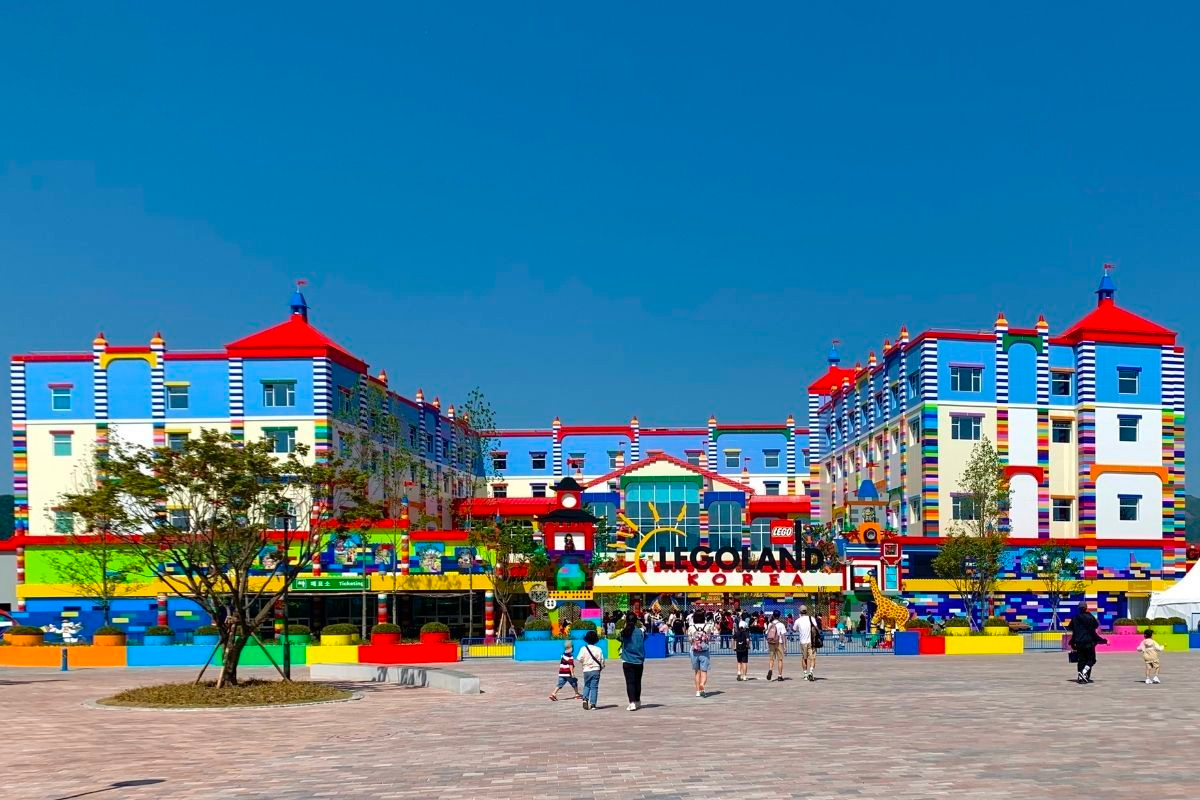 Location: 강원도 춘천시 하중도길 128
128 Hajungdo-gil, Chuncheon, Gangwon-do
Hours:
Monday - Thursday: 10:00 - 18:00
Friday - Sunday: 10:00 - 19:00
Opening hours may vary so make sure to confirm when you book.
Prices: One-Time Ticket
Adults: 50,000 - 60,000 KRW
Children: 40,000 - 50,000 KRW
Ticket prices vary depending on the date.
Tickets include all rides, however games where a prize is received cost extra. Food is not included.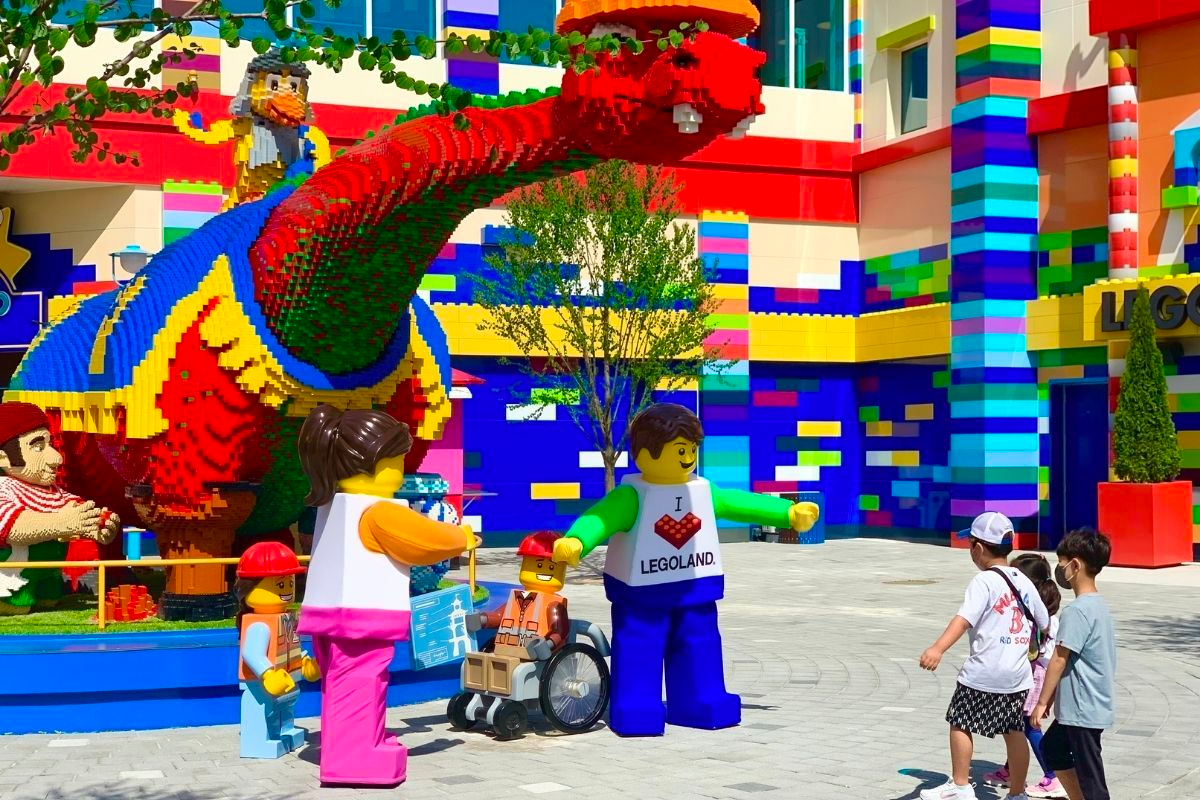 LEGOLAND Korea Resort is a new Lego-themed complex resort that opened in Korea on May 5, 2022. It's one of the most popular theme parks to come to Korea. Here you can see a colorful display of all the Lego themes you know and love.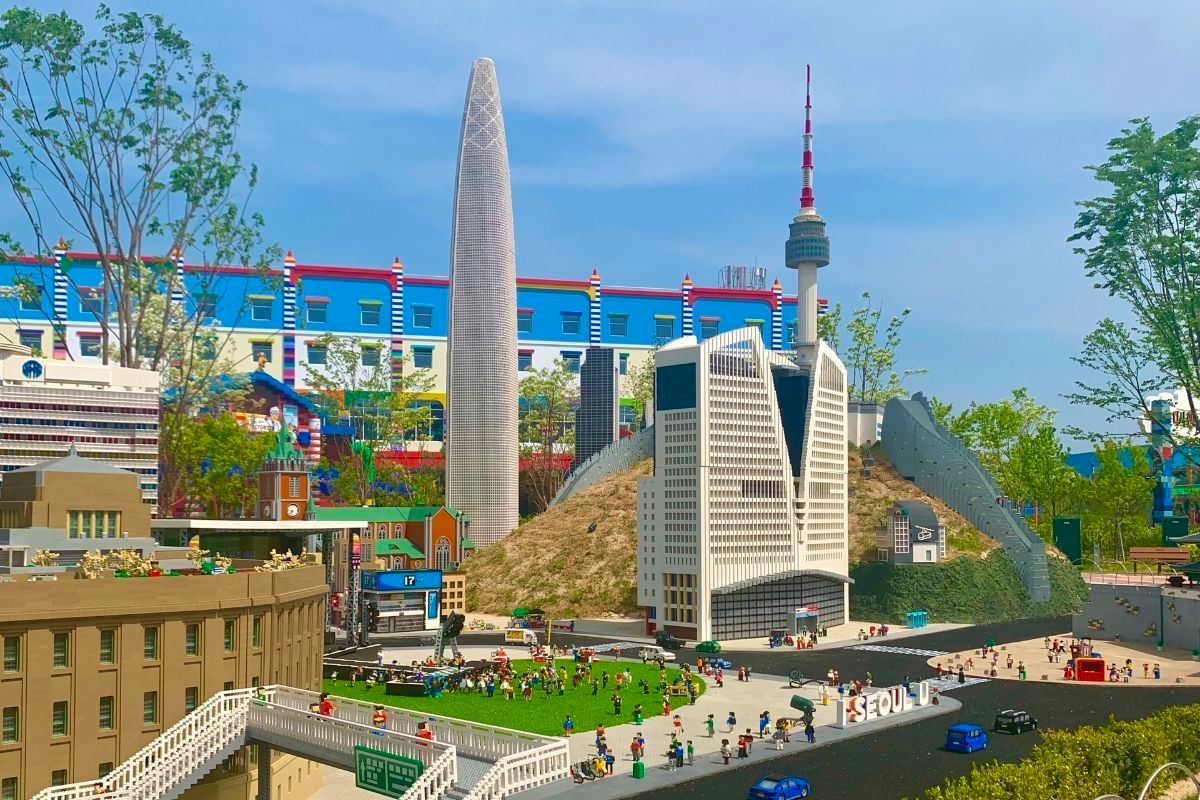 LEGOLAND is divided into eight main areas including LEGOLAND Hotel Resort and seven playground areas which include BRICK STREET, BRICKTOPIA, LEGO CASTLE, LEGO NINJAGO WORLD, MINILAND, PIRATE SHORES, and LEGO CITY. Each playground is designed under a certain theme with more than 40 beautifully decorated games, dining, and shopping areas. You can check out the detailed review of LEGOLAND for your trip.
---
We hope you enjoyed this summary of the 8 largest and most attractive theme parks in Korea. Have you been to any of these locations? Which would you most like to go to? If you have any questions or concerns, please leave a comment below or send us an email at help@creatrip.com. You can follow us on Instagram, TikTok, Twitter, and Facebook to stay updated on all things Korea!
---