Insadong Action Package | Alive Museum + Dynamic Maze
Enjoy Two Exciting Activities In One Trip!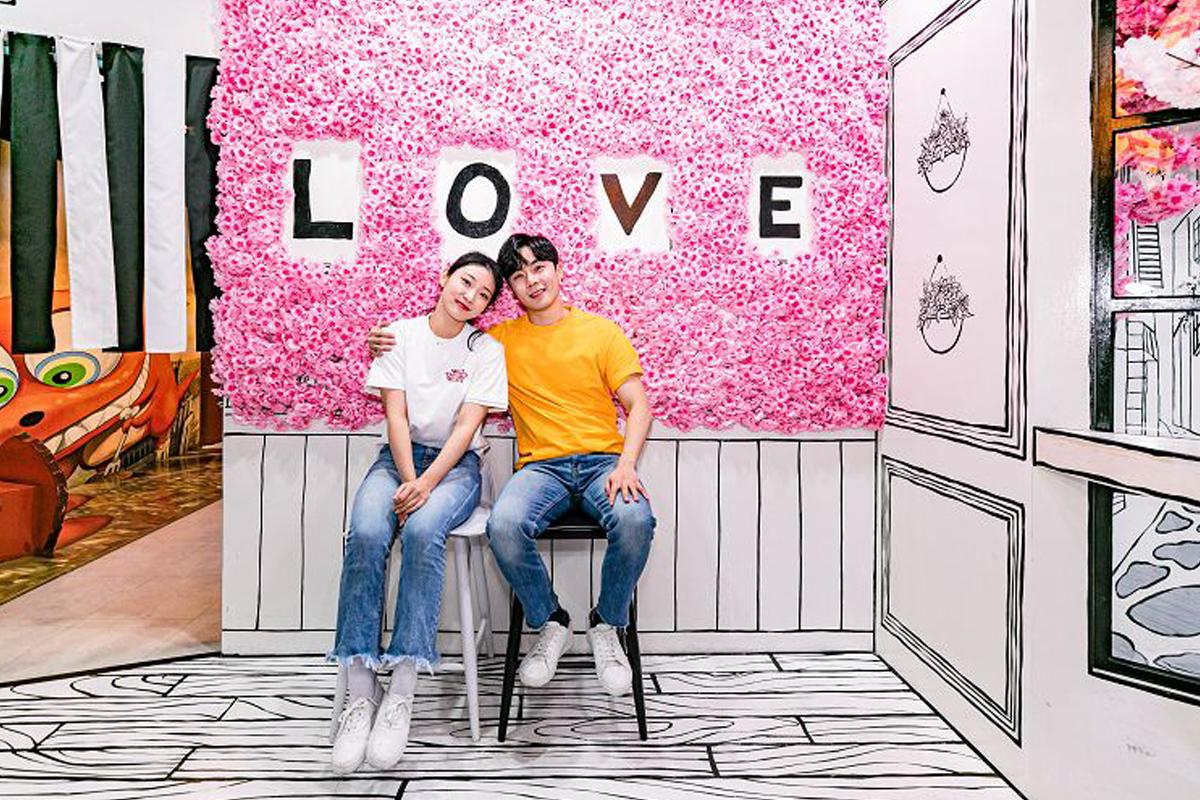 Alive Museum and Dynamic Maze are located in Insadong, a popular area in Seoul. They're famous spots that have been featured in many Korean variety shows.
After taking lots of pictures of the unique optical illusions in Alive Museum, you can enjoy the thrill of Dynamic Maze! Why don't you enjoy a new experience in Seoul?
Creatrip is selling discounted admission tickets, so click to reserve yours now!
---
Due to the spread of COVID-19, the number of people allowed and business hours may be limited, or a vaccine pass may be required.
Please refer to the linked blog for the latest social distancing restrictions.
Latest Social Distancing Restrictions
---
Reasons For Recommendation

You can experience two activities (Alive Museum + Dynamic Maze) with one ticket.
It is located in Insadong, a great, easy-to-find location in central Seoul for sightseeing.
If you reserve your tickets through Creatrip, you can get a 50% discount!
---
Things To Keep In Mind

Ticket reservation/change/cancellation is possible up to 3 days in advance.
Can visit at a convenient time on the date of the reservation.
Creatrip is not responsible for any accidents caused by the user's negligence.
Must be over 110 cm tall to enter.
Children under the age of 13 must be accompanied by a guardian.
For safety reasons, elderly people, pregnant women, and people with disabilities will have a limited experience due to the nature of the attractions, so please contact us in advance.
Outside food and drink is prohibited.
Can not purchase this experience for just 1 person.
Bring socks as some activities in Dynamic Maze require you to take off your shoes.
There may be a waiting time for admission on weekends and holidays.
The last admission time is 17:00.
Re-entry is not possible.
We recommend wearing long pants to enjoy the attractions fully.
To prevent your luggage from being lost, please keep your valuables in a free locker before entering.
Keep your cellphone volume at maximum as you may drop your cellphone in Dynamic Maze.
In the mirror maze of Dynamic Maze, the distance you see is different from the actual distance and there is a risk of collision, so please do not run.
---
How To Make A Reservation
| | |
| --- | --- |
| | |
| | Enter required information accurately |
| Step 3 | Complete payment with card (VISA, Mastercard, JCB, American Express, UnionPay, accepted) |
| Step 4 | Your reservation will be confirmed within 2 business days. |
| Step 5 | Can change or cancel reservation up to 3 days before scheduled date. |
| Step 6 | After purchase, present the voucher at the ticket office and receive a physical ticket to enter. |
---
Our Visit

You can feel the fun atmosphere as soon as you enter.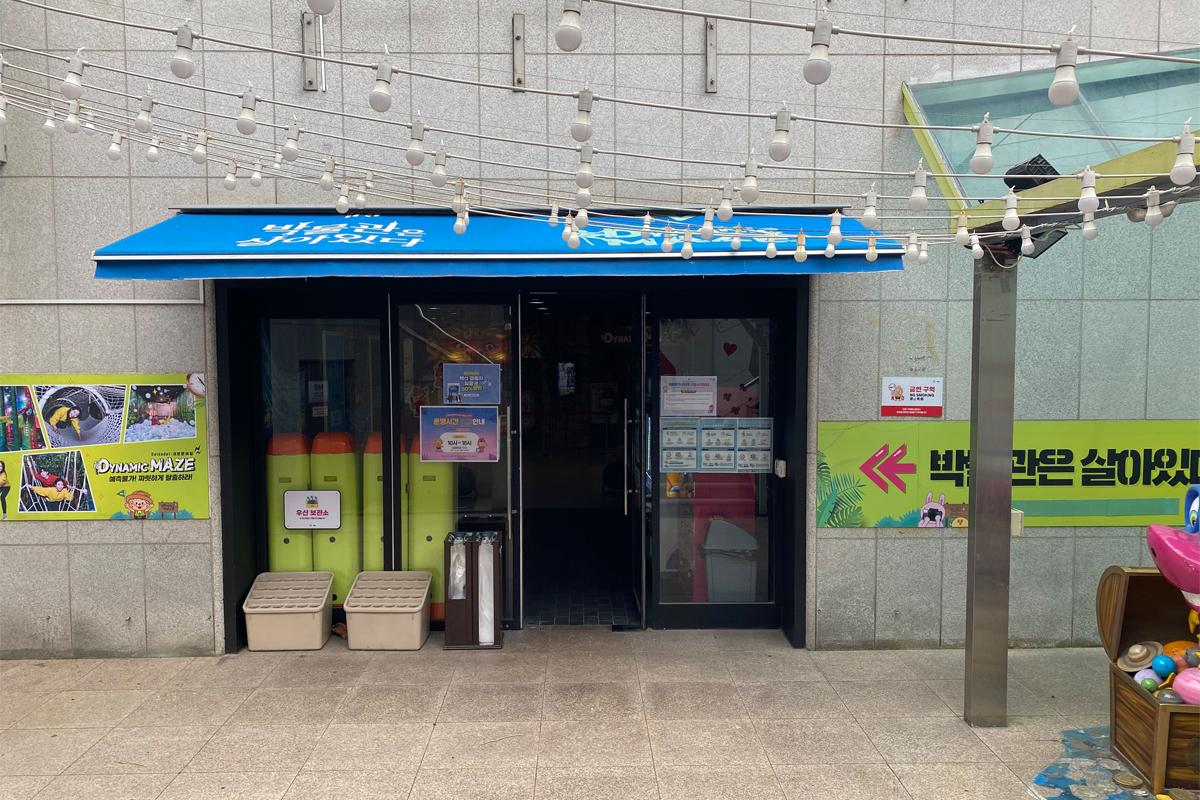 First, go to the ticket booth here.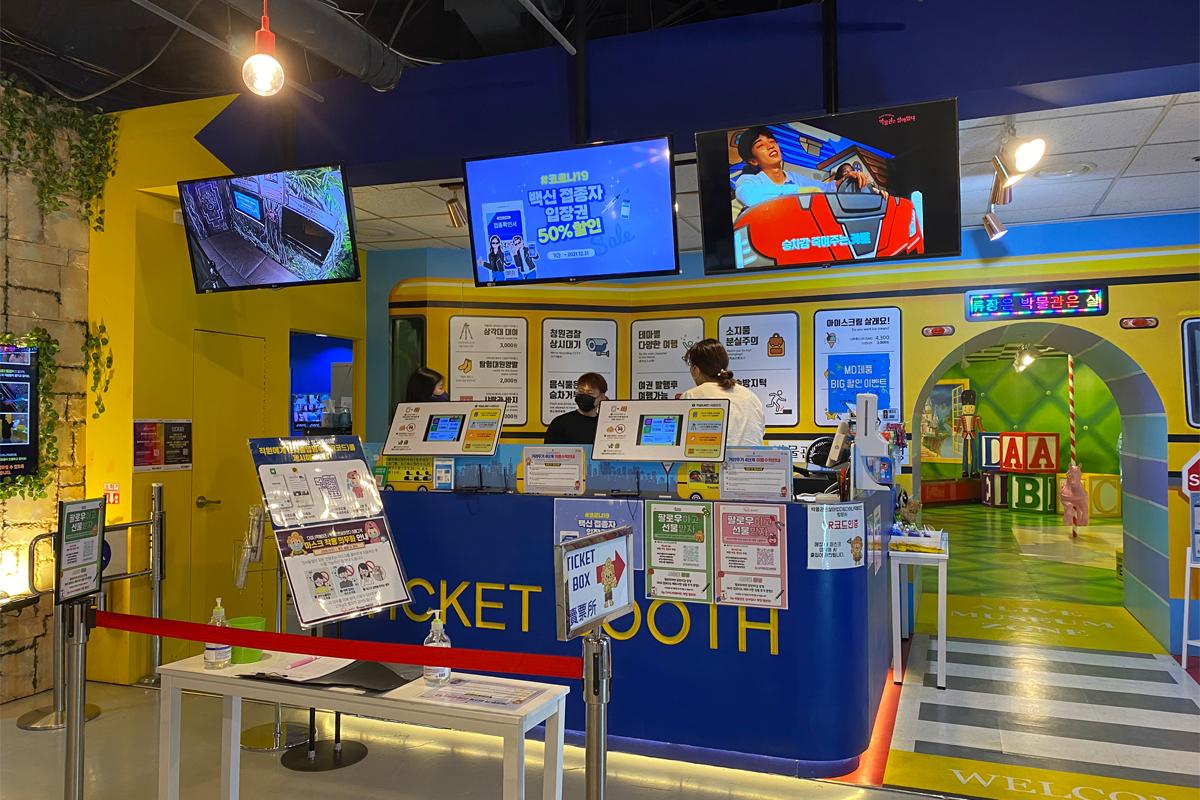 At the desk, please show the QR code you received at the time of booking to the staff.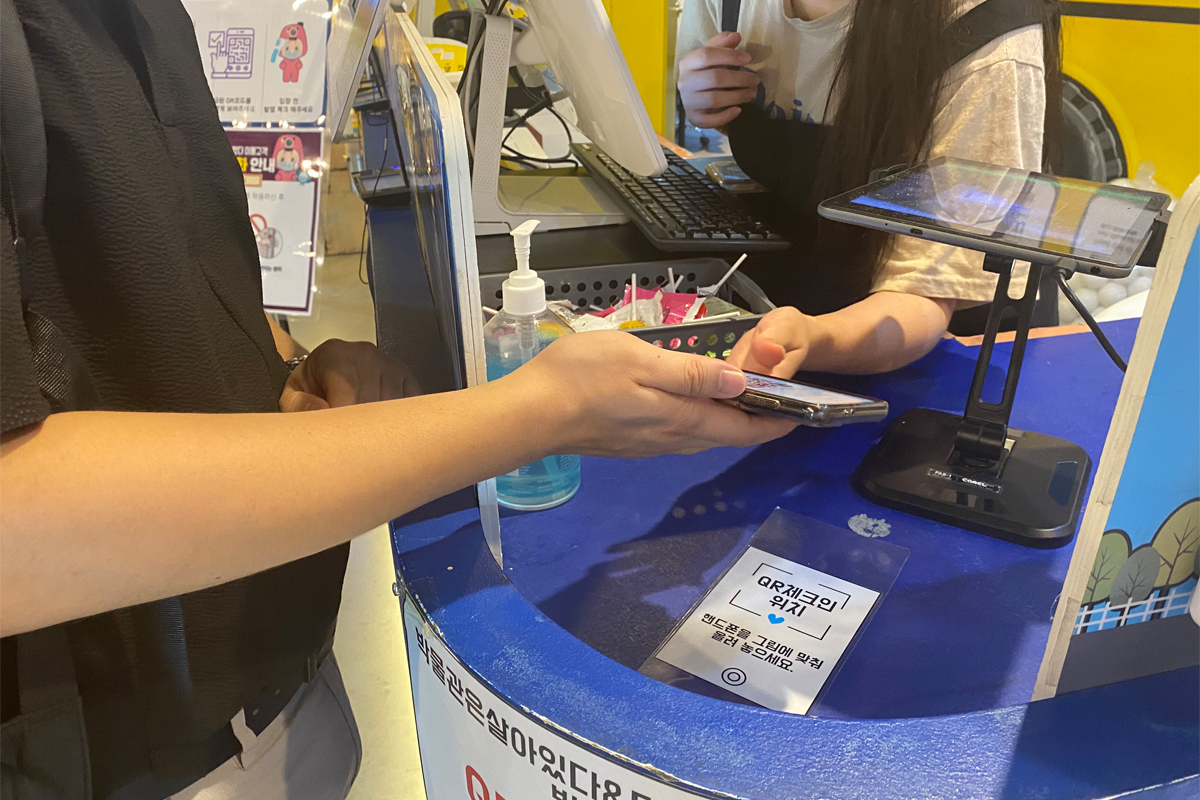 After that, the staff will give you a receipt, but this is the admission ticket, so don't lose it.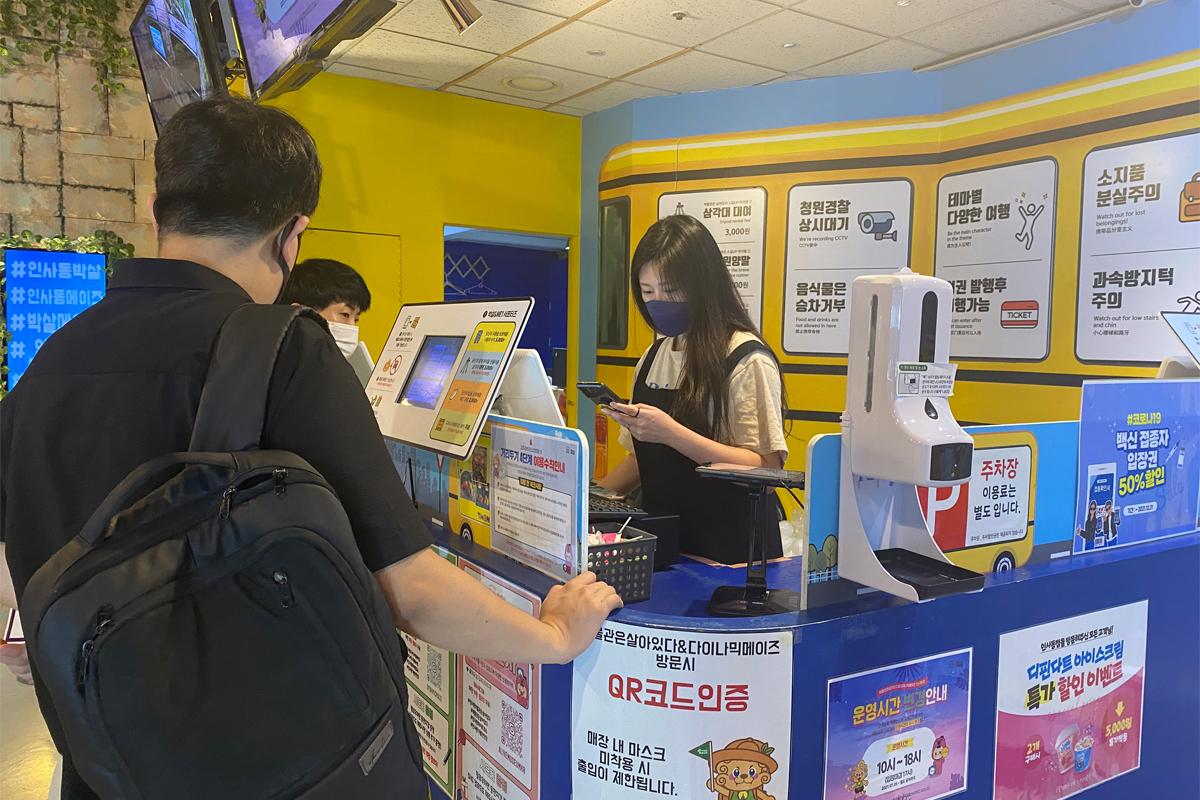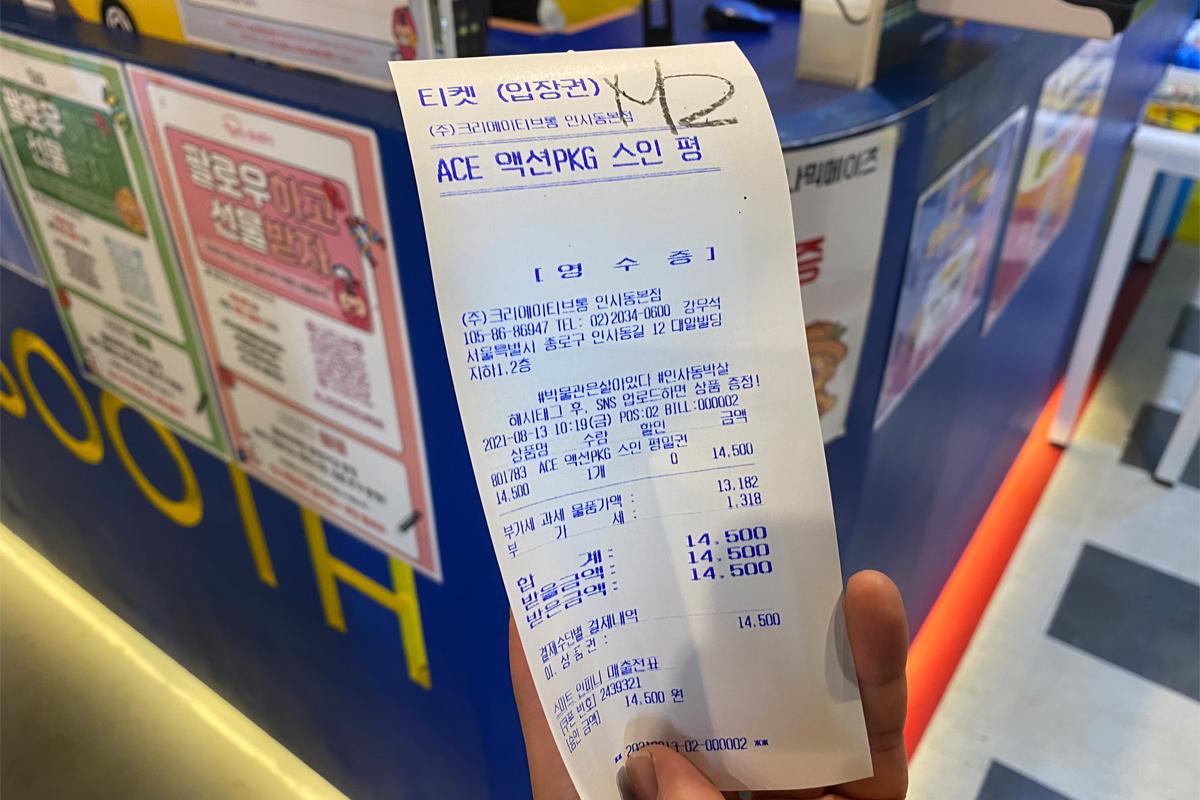 Don't worry if you have a lot of things with you. Just tell the staff and they will guide you to a free locker.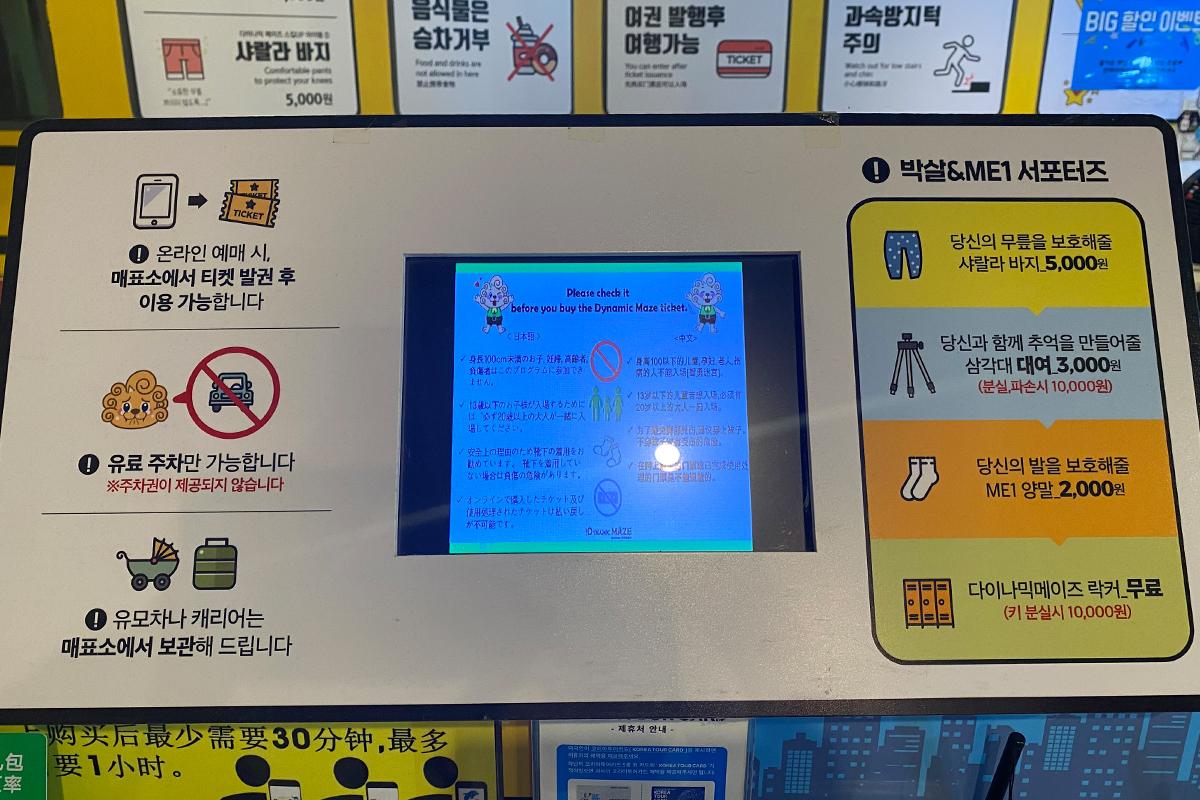 There is a charge for parking. Strollers and suitcases will be stored at the reception.
There are pants available to rent for 5,000 won for those who come in skirts and socks for 2,000 won. They also rent out tripods for cameras for 3,000 won (10,000 won when lost or damaged).
The tickets provided by Creatrip also include Dynamic Maze, so the lockers are available free of charge (10,000 won if key is lost). Notes are written in Japanese, English, and Chinese on the screen.
The staff are very kind, so if you have any questions, don't feel shy to ask them anything.
Alive Museum
Enter from the entrance marked in the photo below.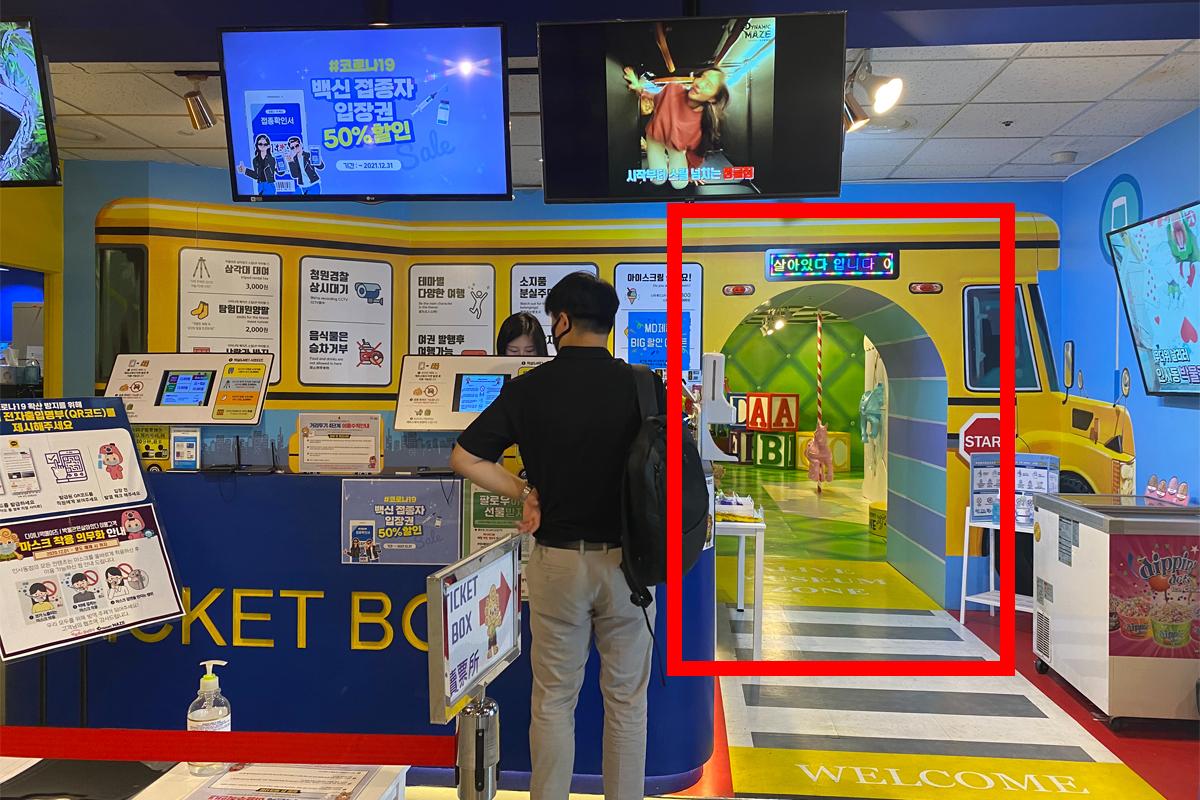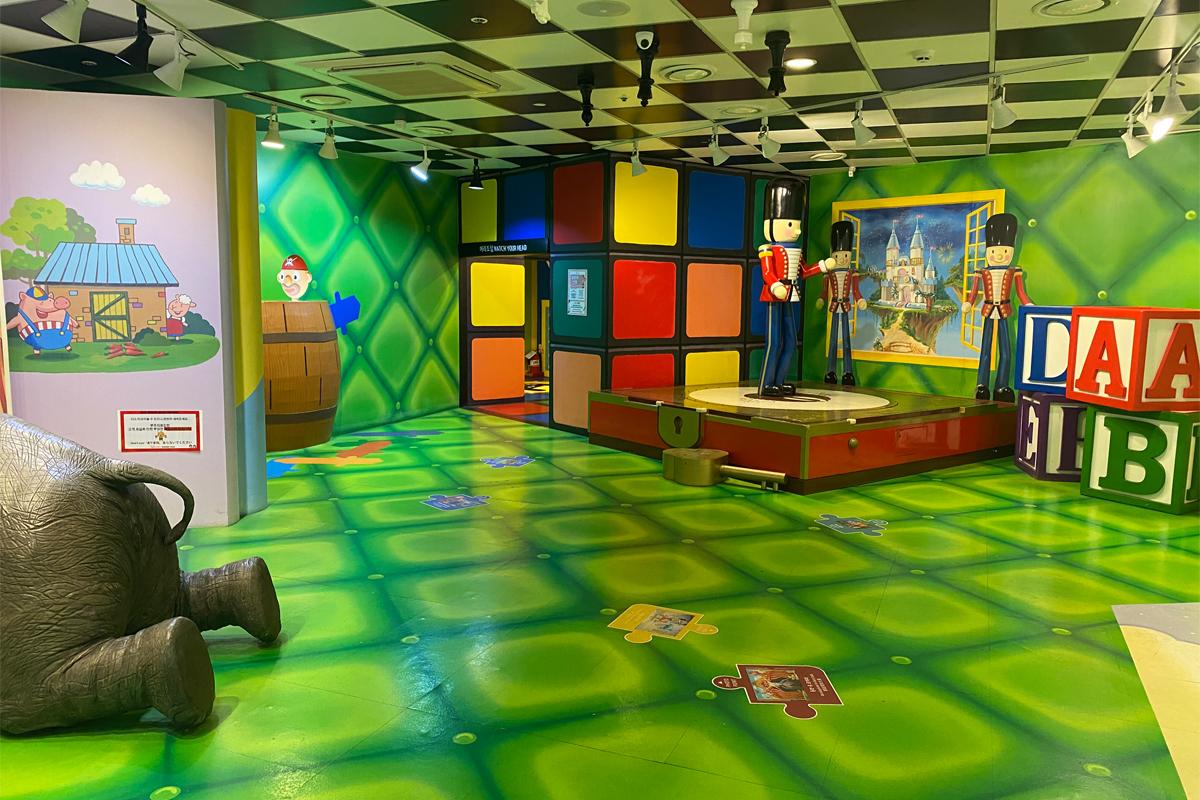 The moment you go inside, you feel like you're in the world of picture books.
There are lots of photo spots from the moment you enter!
For those who have a tough time coming up with poses, there are example photos to refer to on the floor and walls.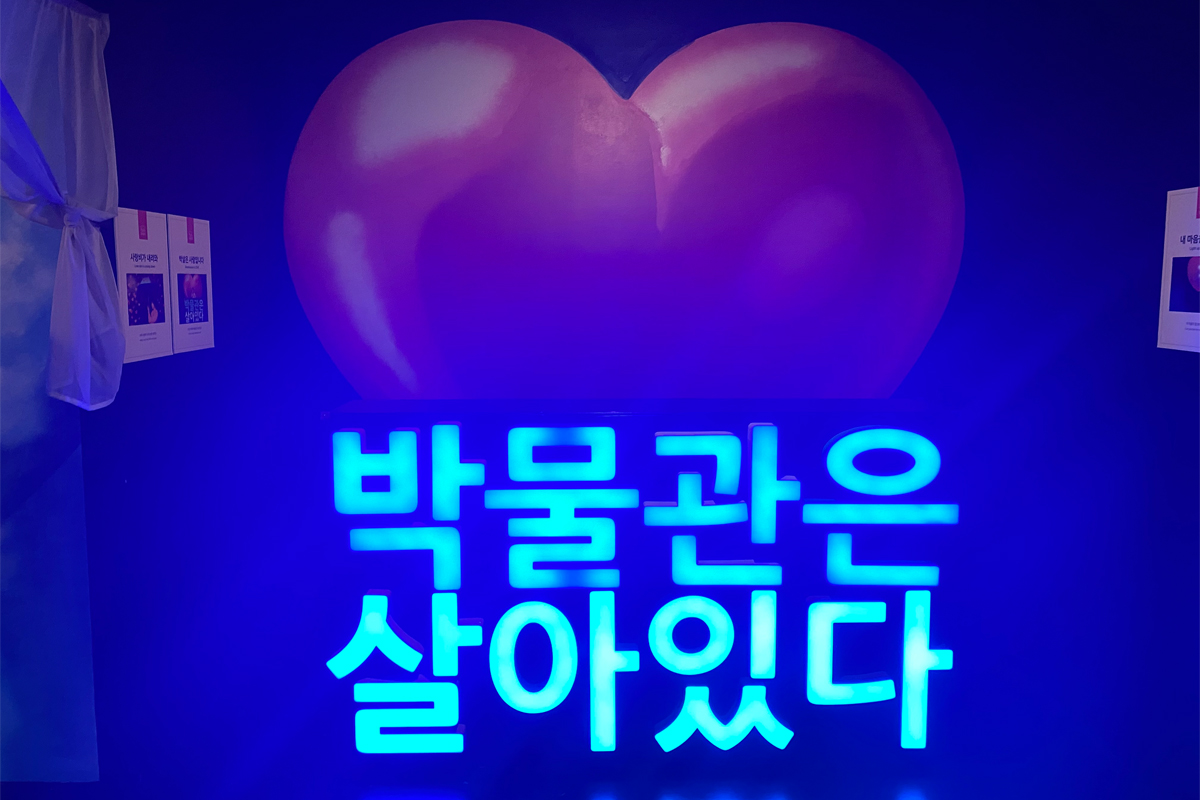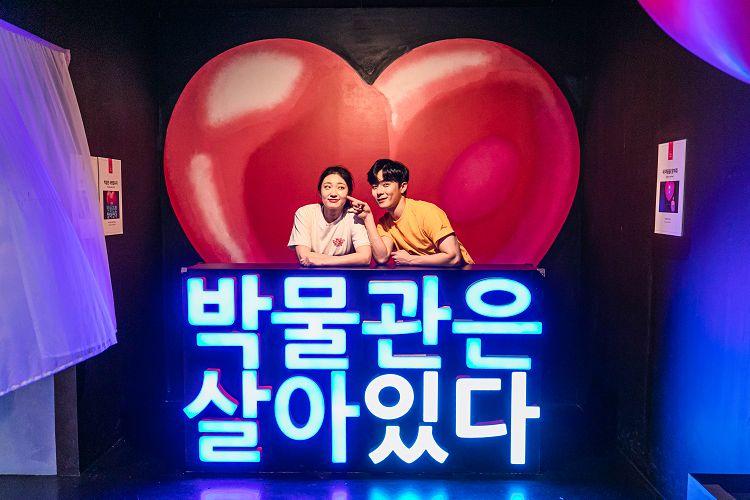 Alive Museum is not just about appreciating art, but also about interacting with and enjoying the optical illusions on display.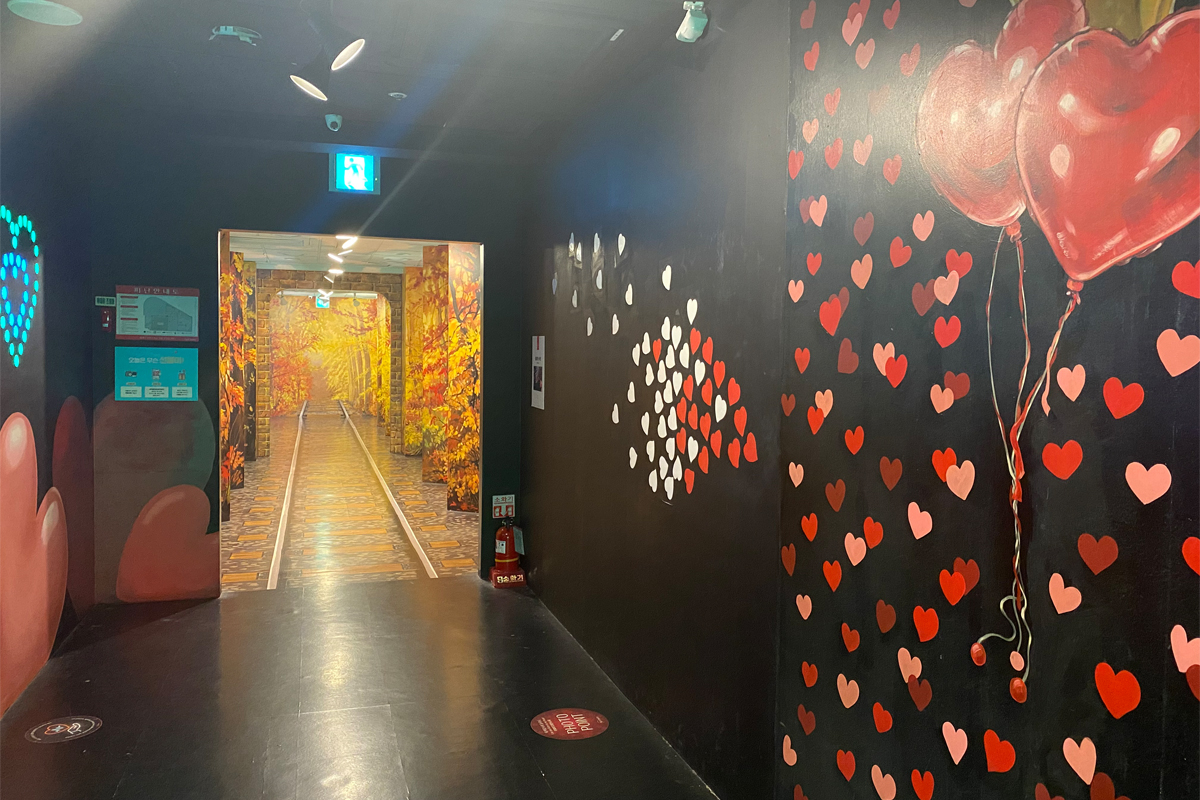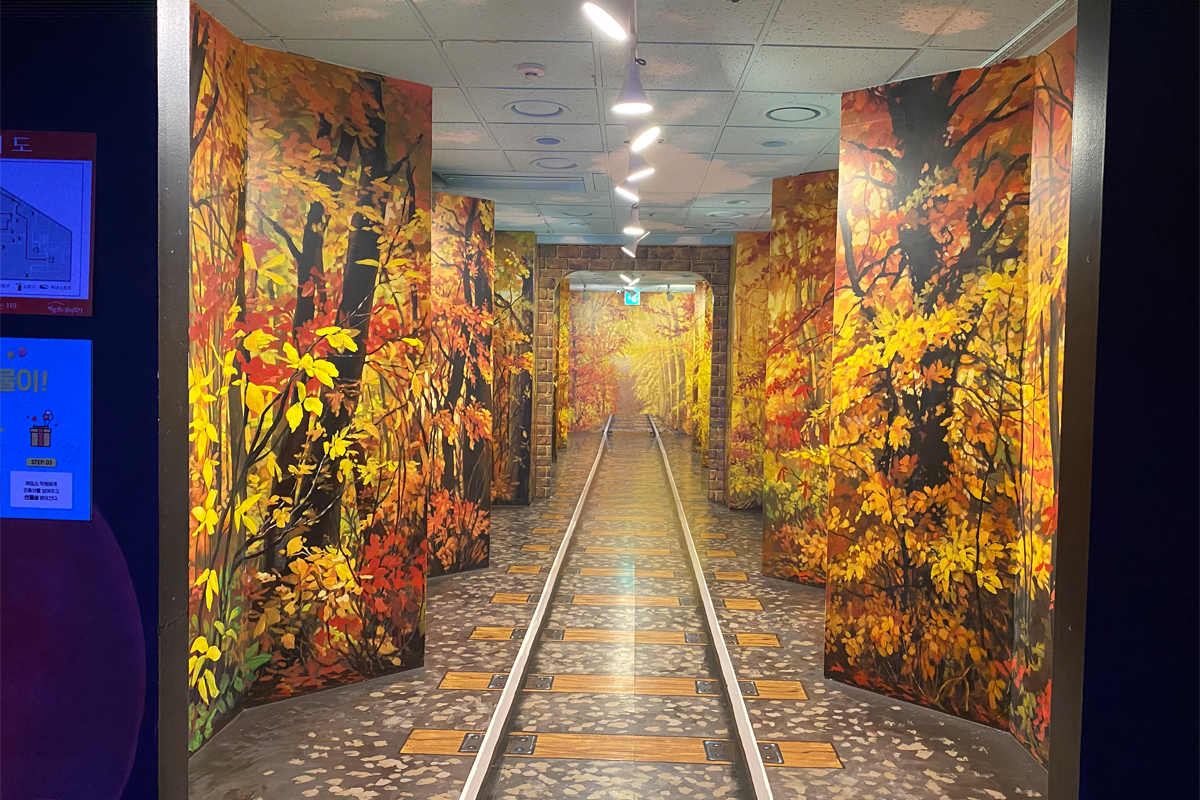 It has more than 60 pieces of optical illusion art exhibited in a space of about 3,300 square meters.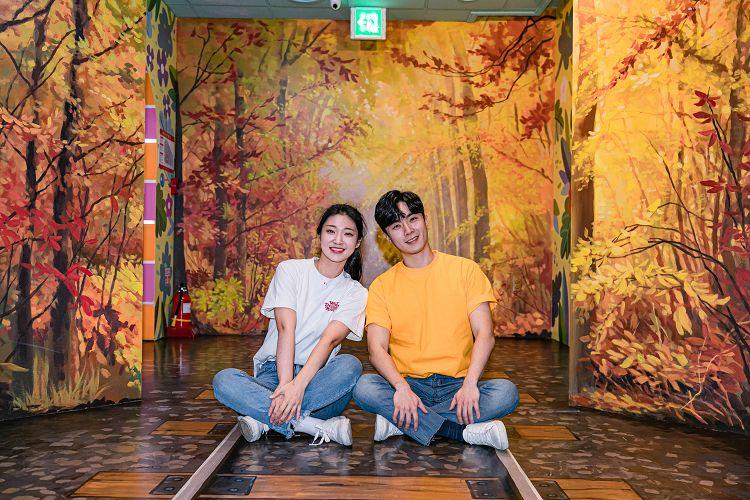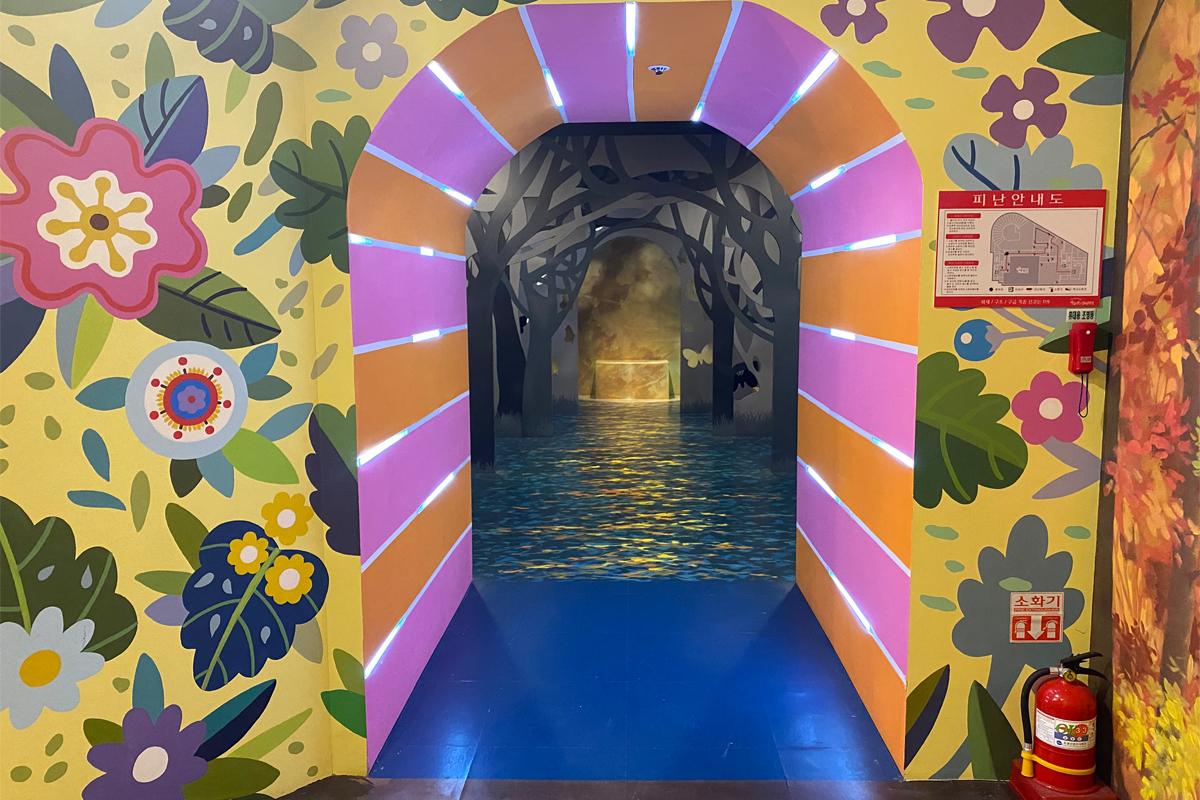 The space is divided according to the theme of the art, so you could spend hours here without getting bored.
On the way, there is 인생 네컷 ('Life Shot' photobooth) where you can take pictures to keep as a memory.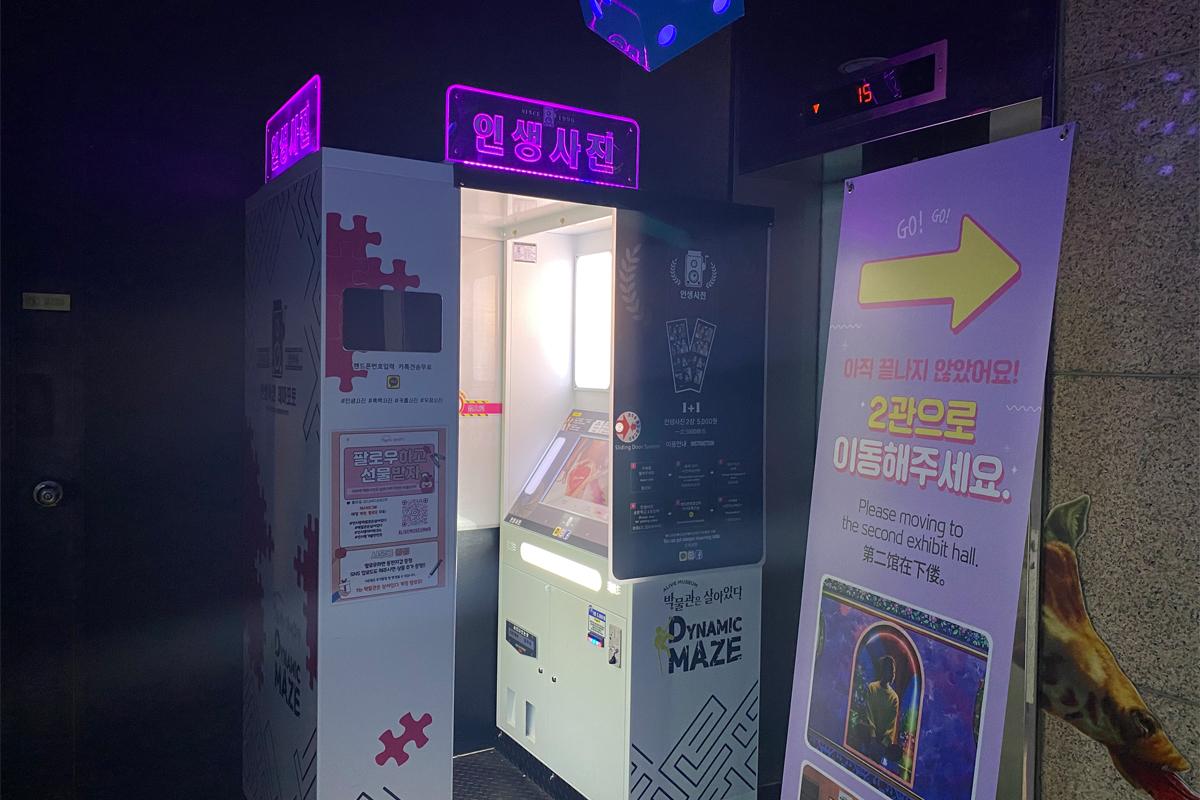 Follow the pink arrows on the floor to go to the next area!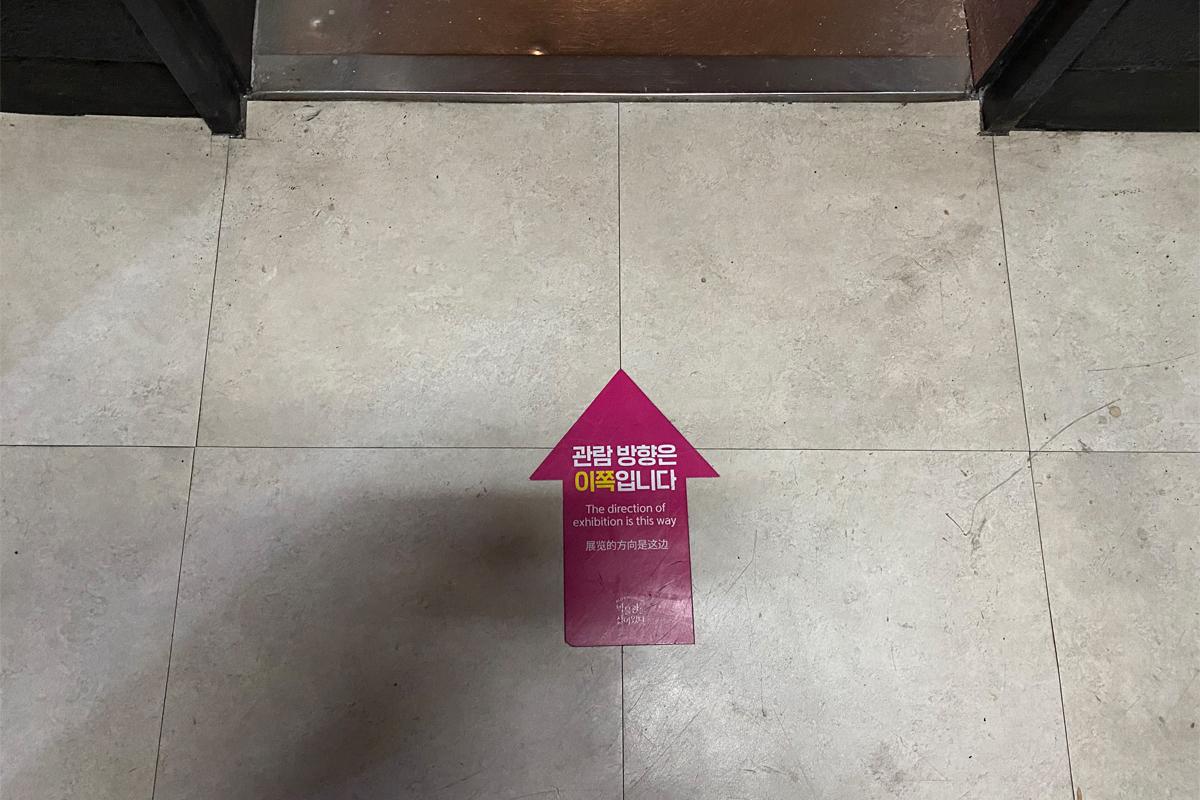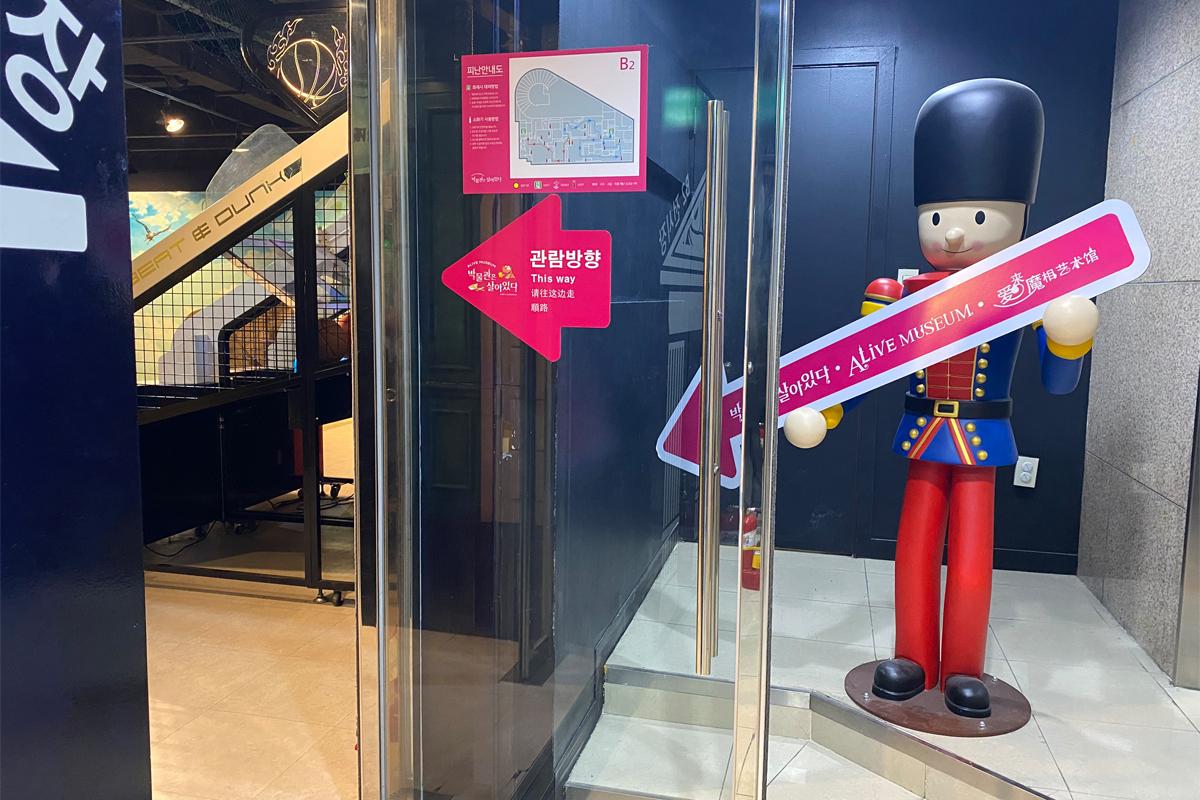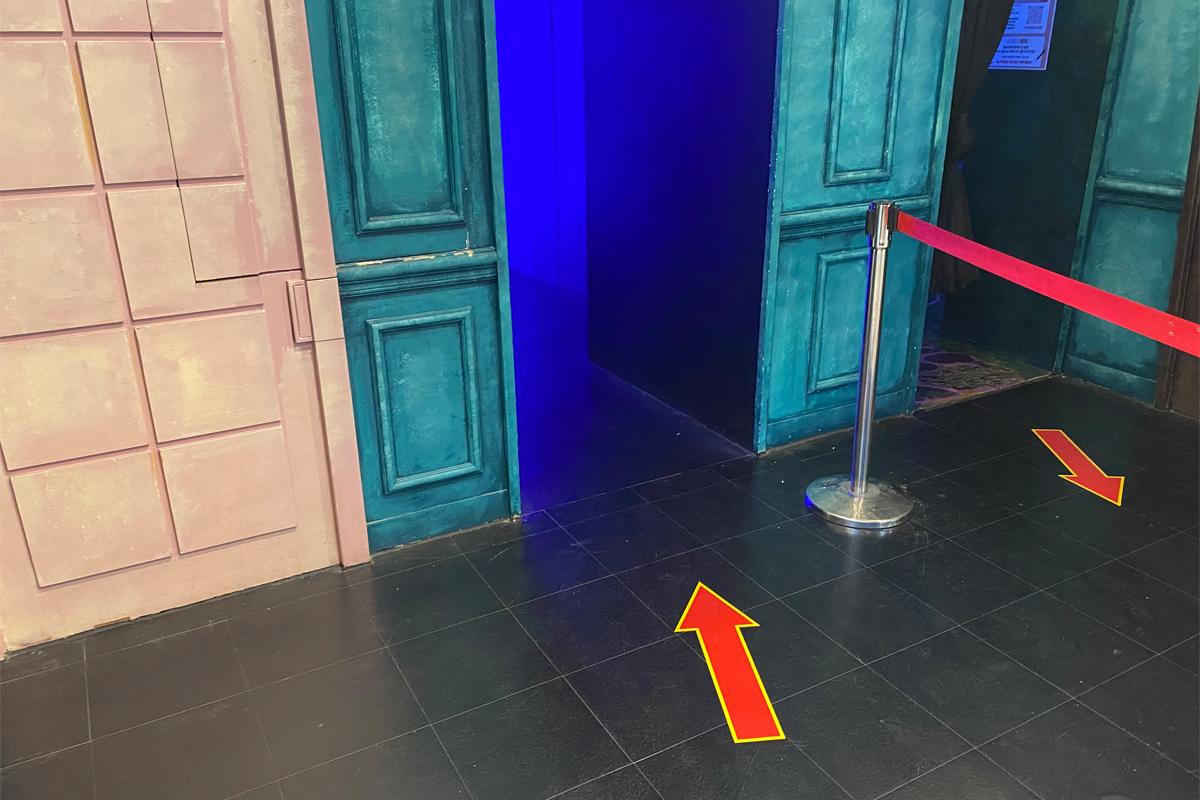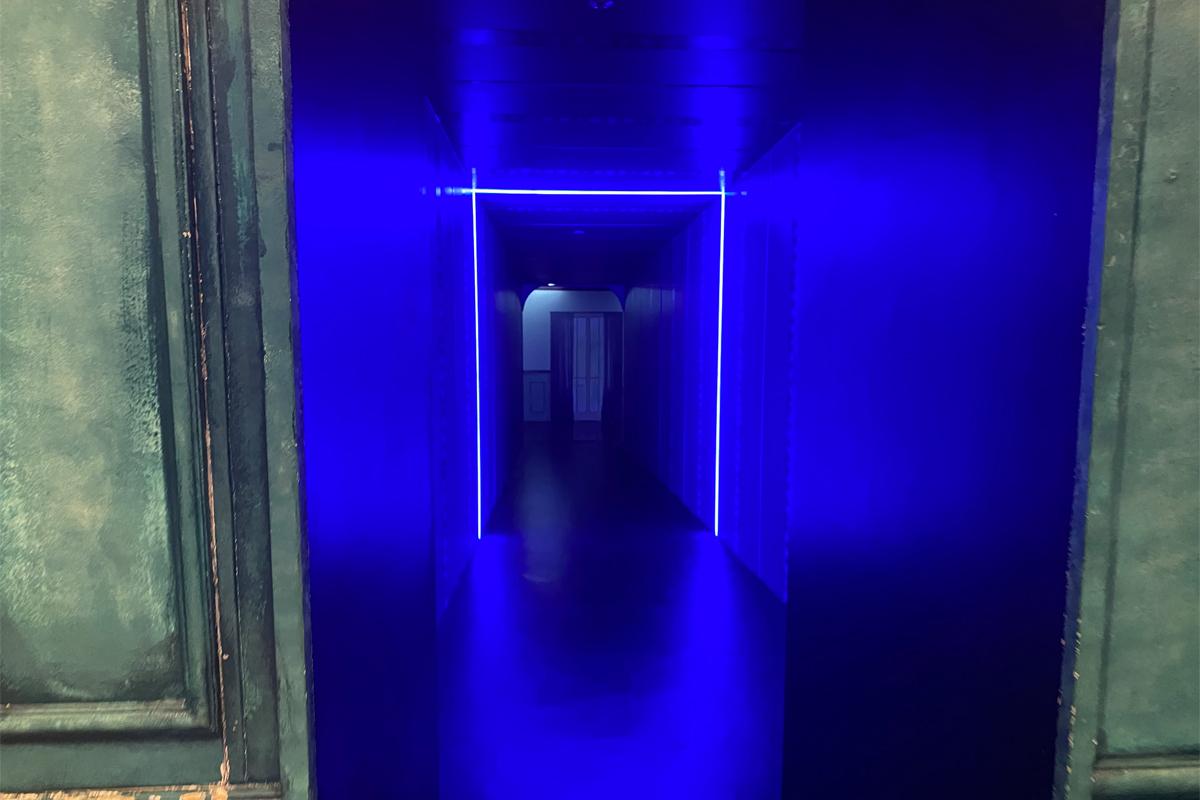 It's not visible in the photo, but the ceiling is very low and you have to bend down to go through.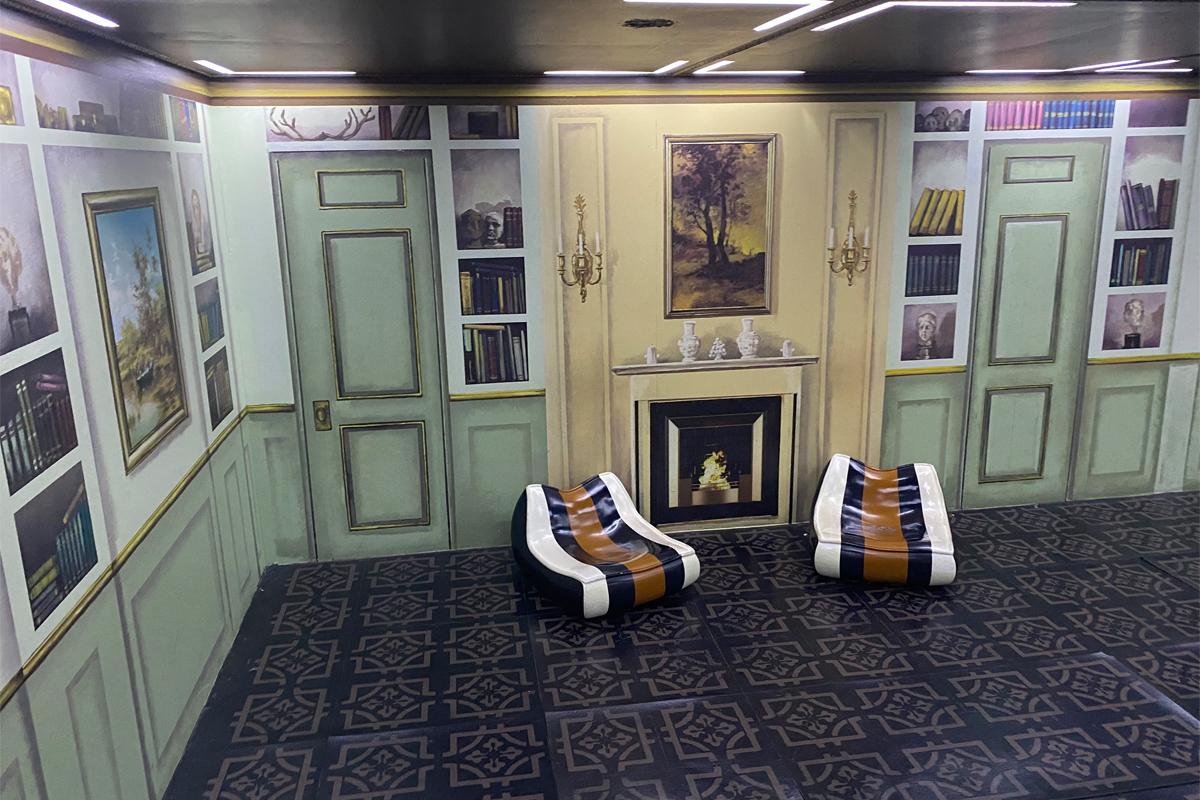 You'll feel like you're on an adventure!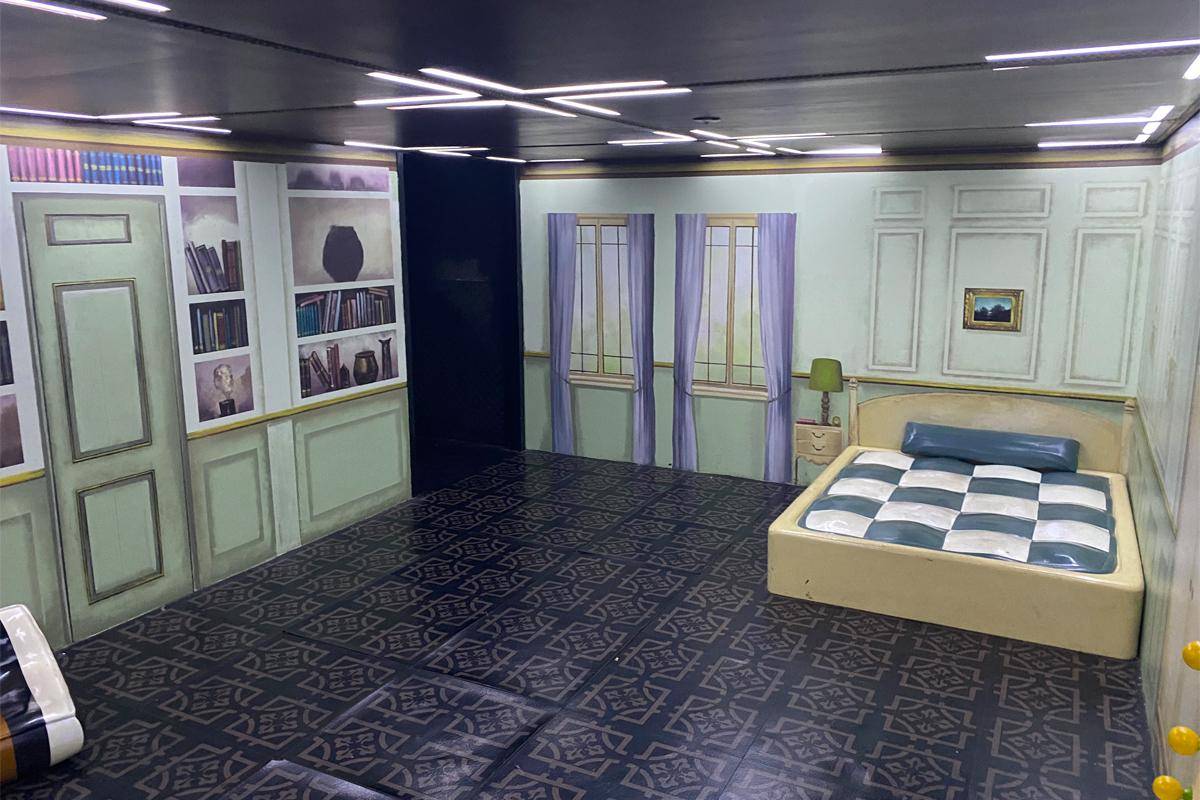 It's a great place get cool pictures while having a unique experience.
We liked this area the most, as the whole place was filled with beautiful lights.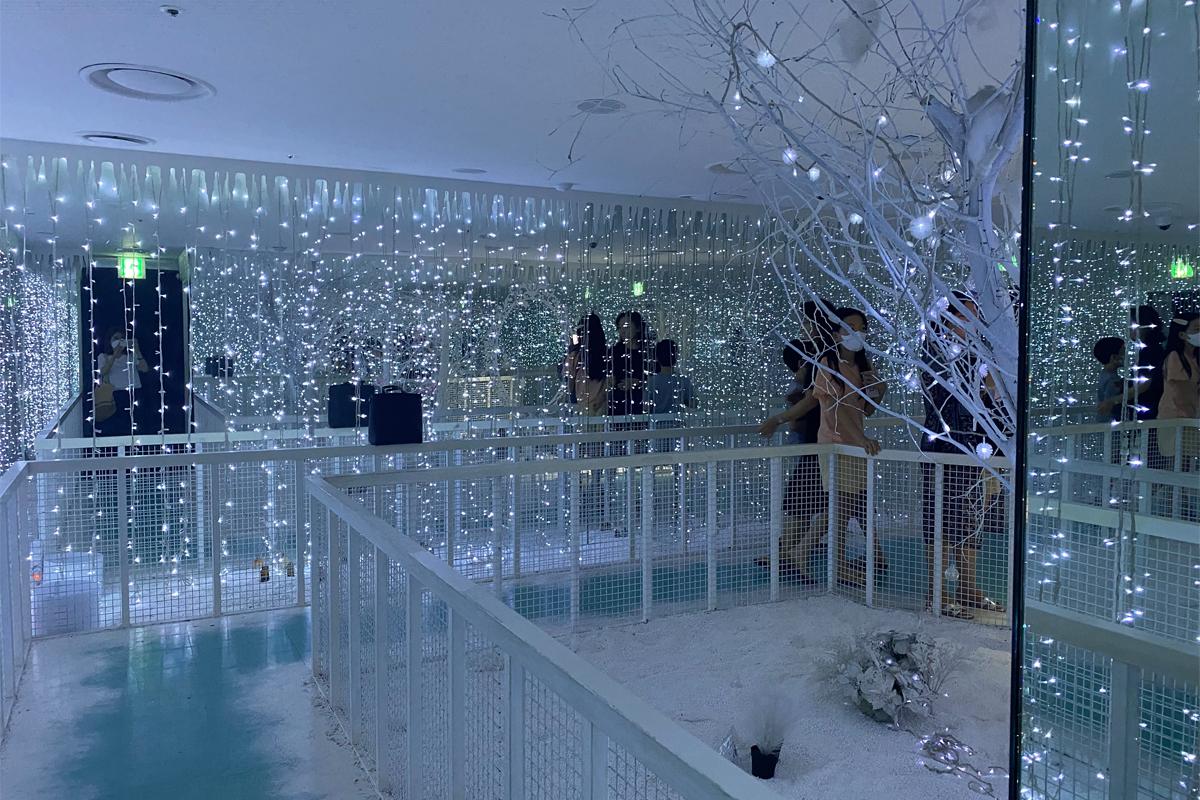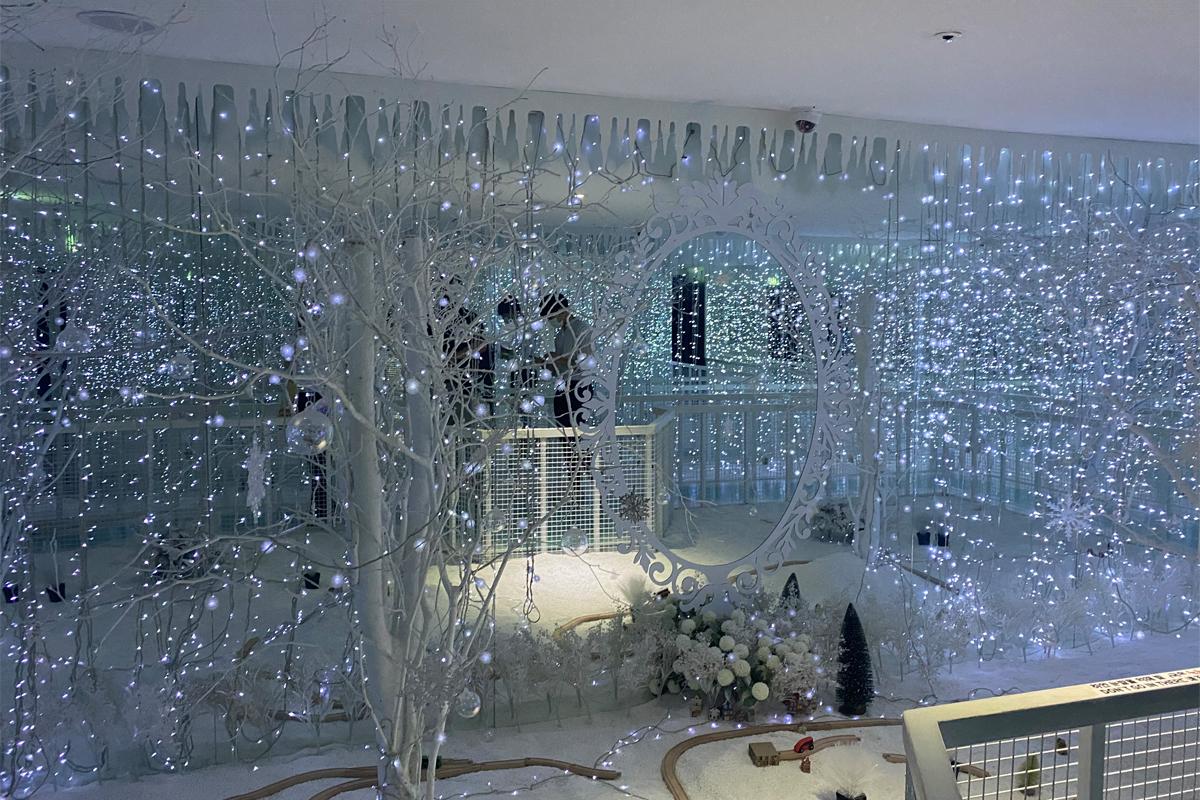 The white lights made it feel like a snowy winter wonderland.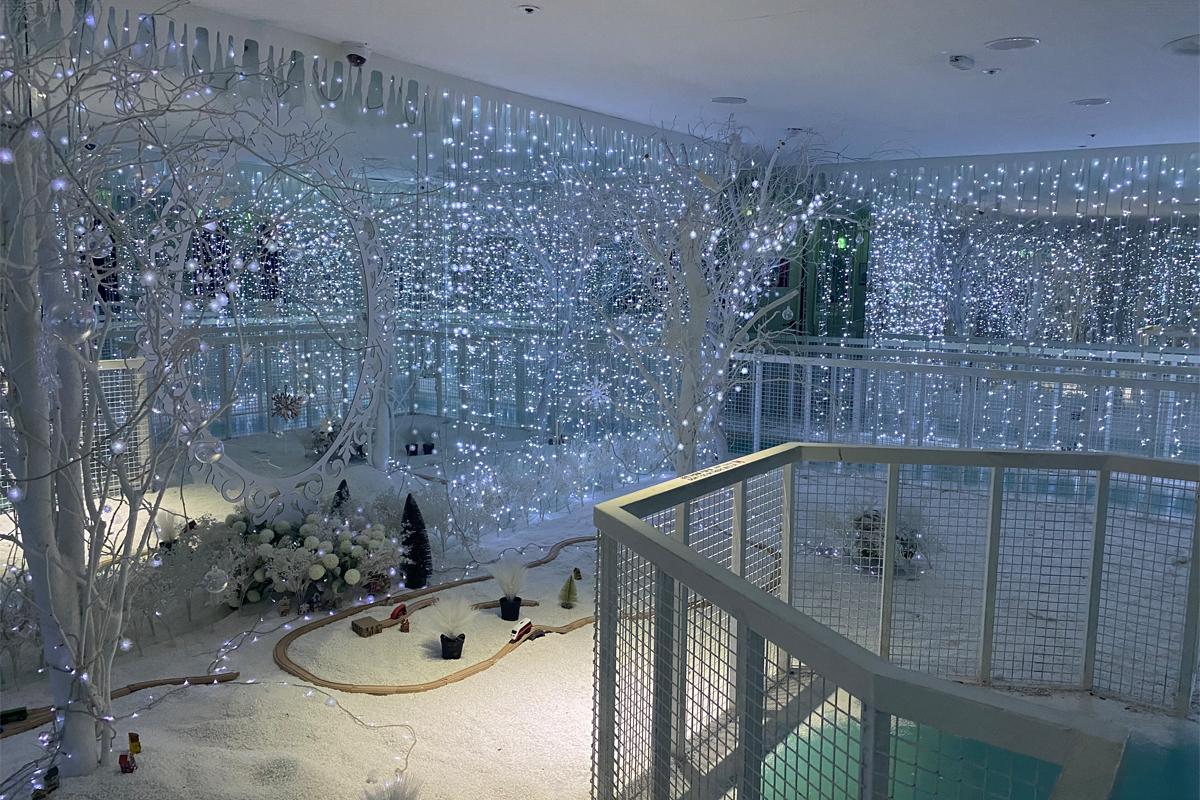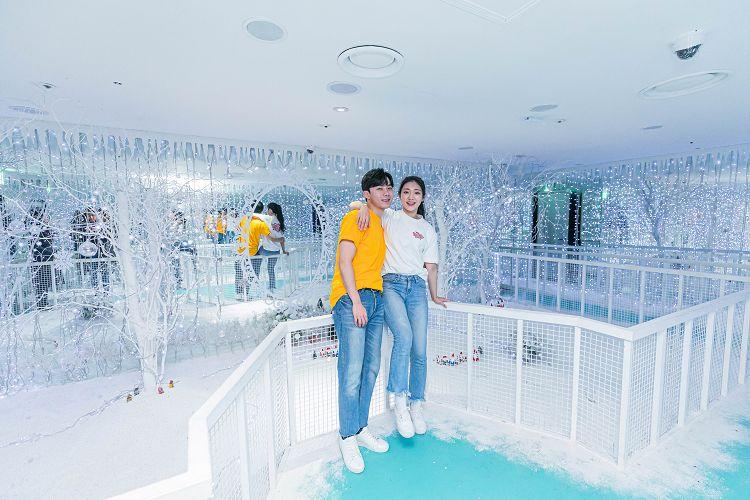 You can take many pictures here.
The area shown below was also very nice!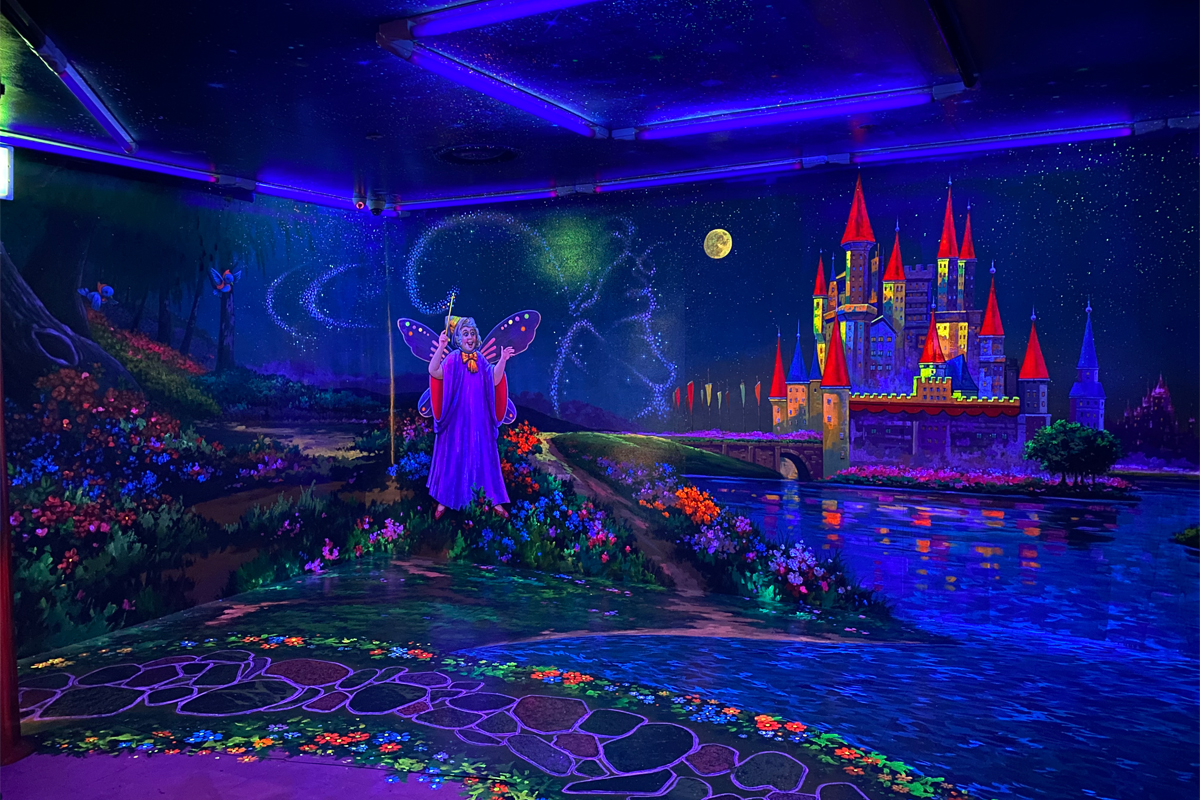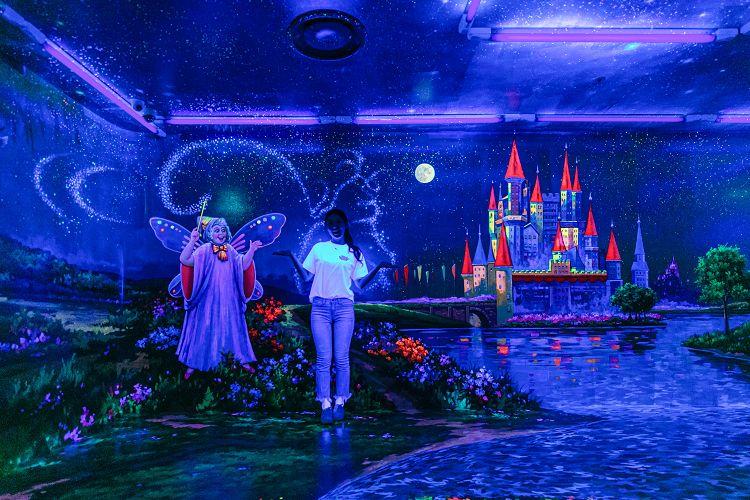 It feels as if you've entered a magical world.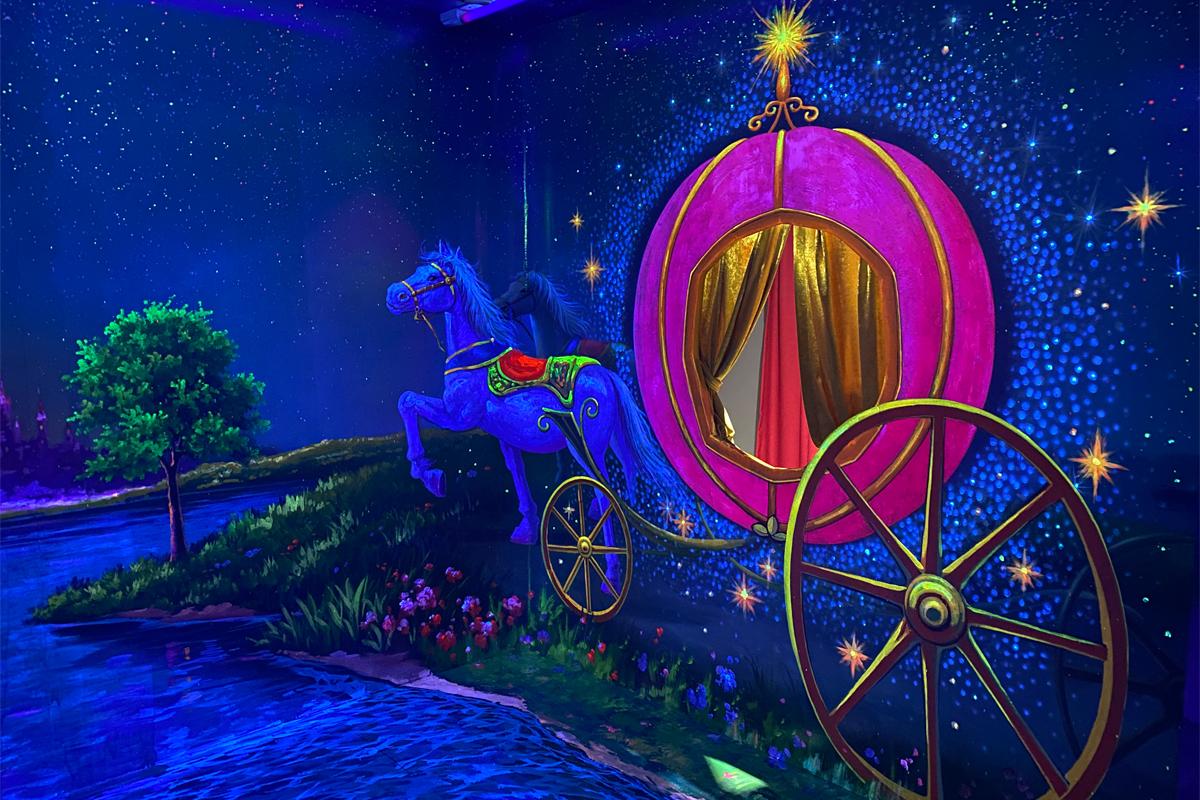 You can also go behind the picture and take a picture to look like you're riding the carriage.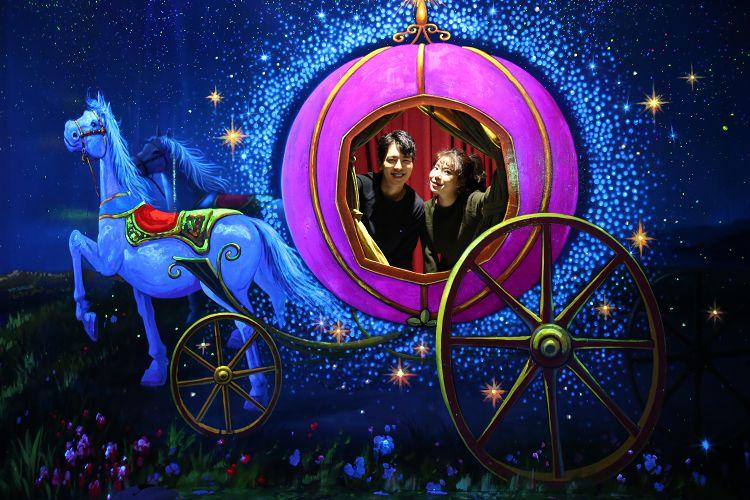 Below is an area made with special painting techniques and props that'll make you question what's real and what's a picture.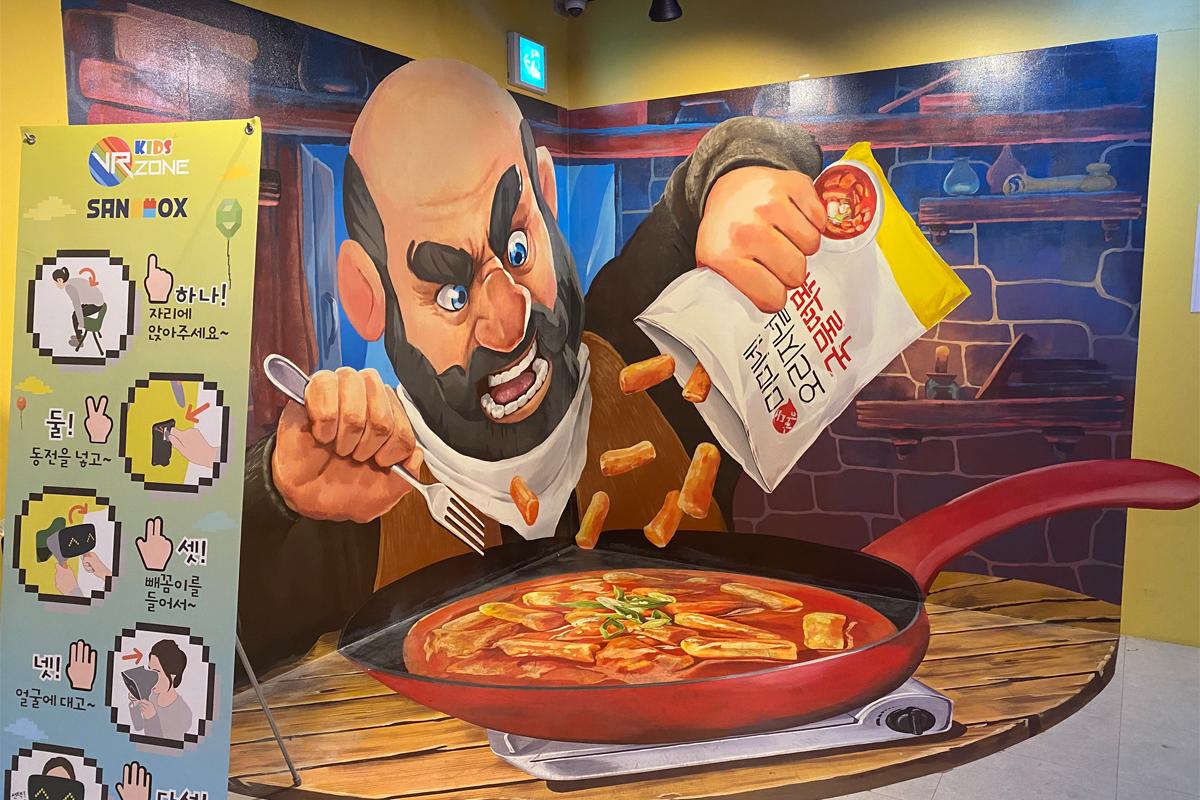 Super interesting, right?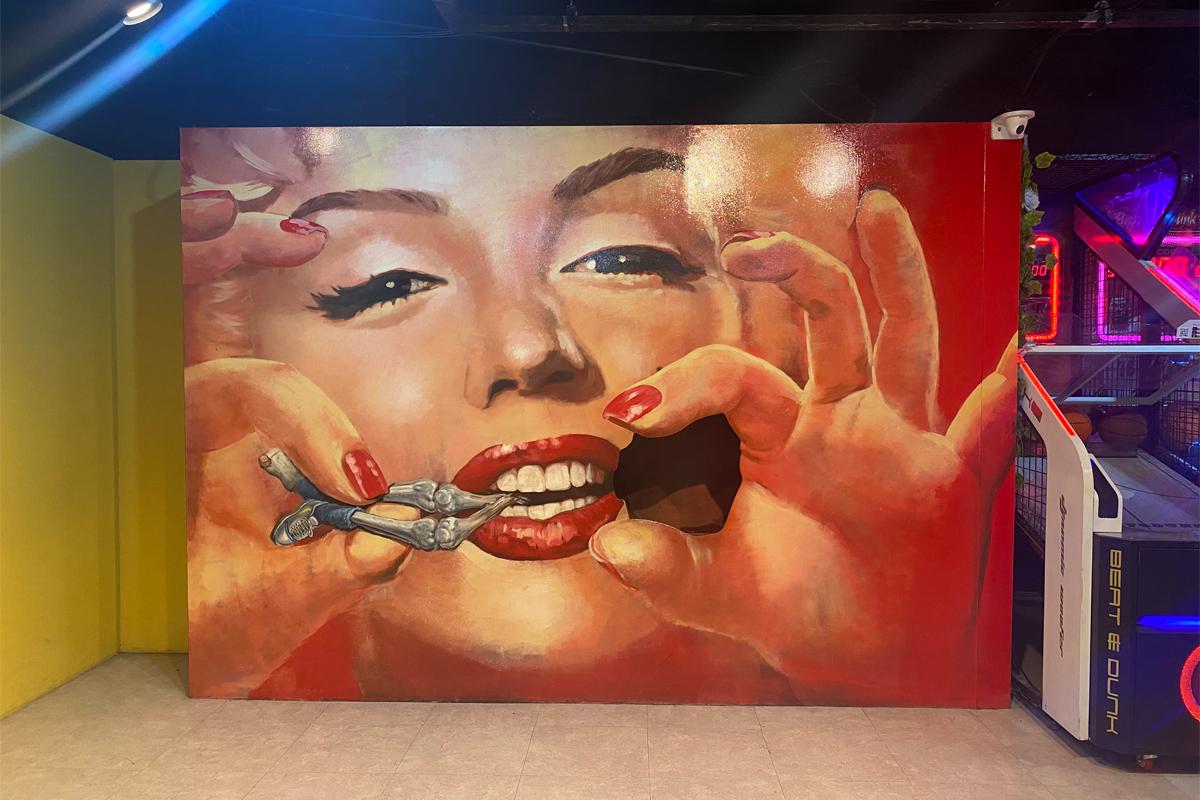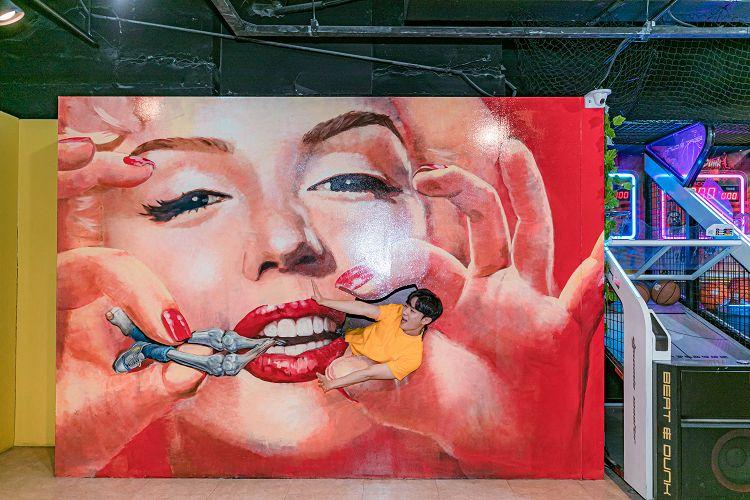 You can take a lot of very mysterious and interesting pictures where you become one with the art.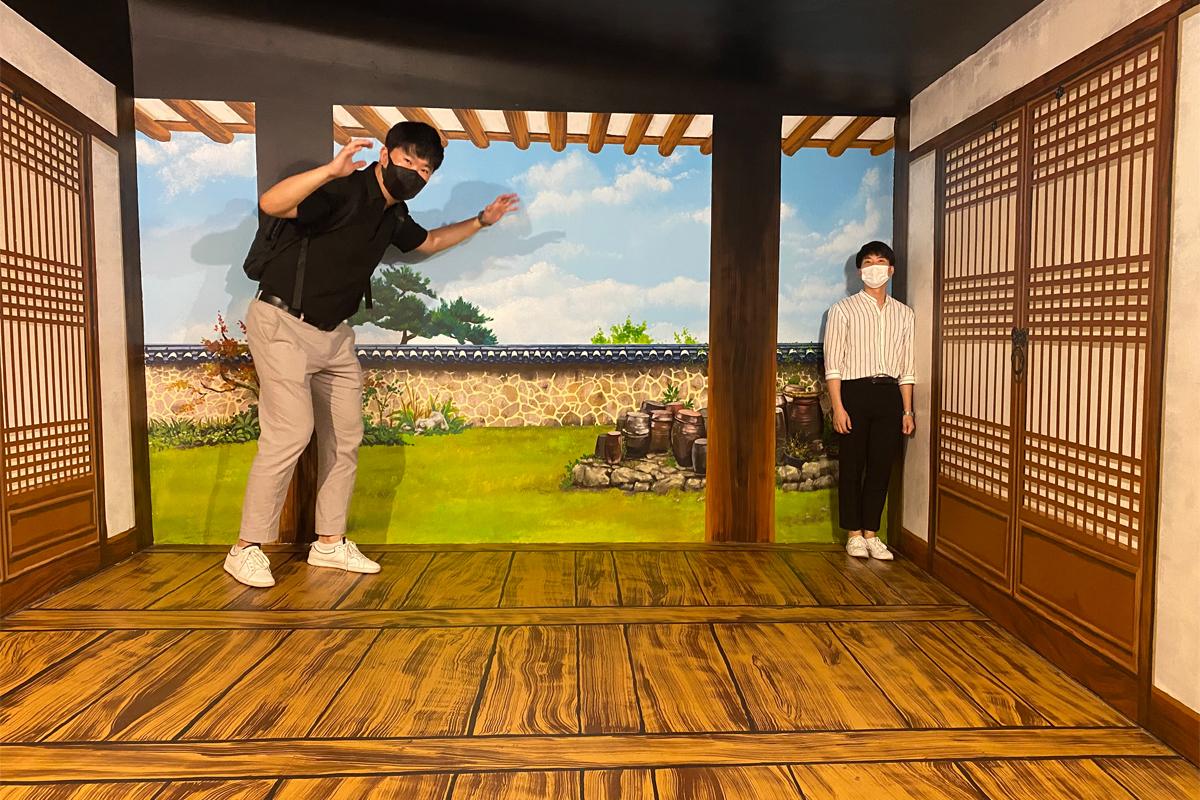 I didn't notice much change while I was standing there, but the optical illusions show up so clearly in the pictures.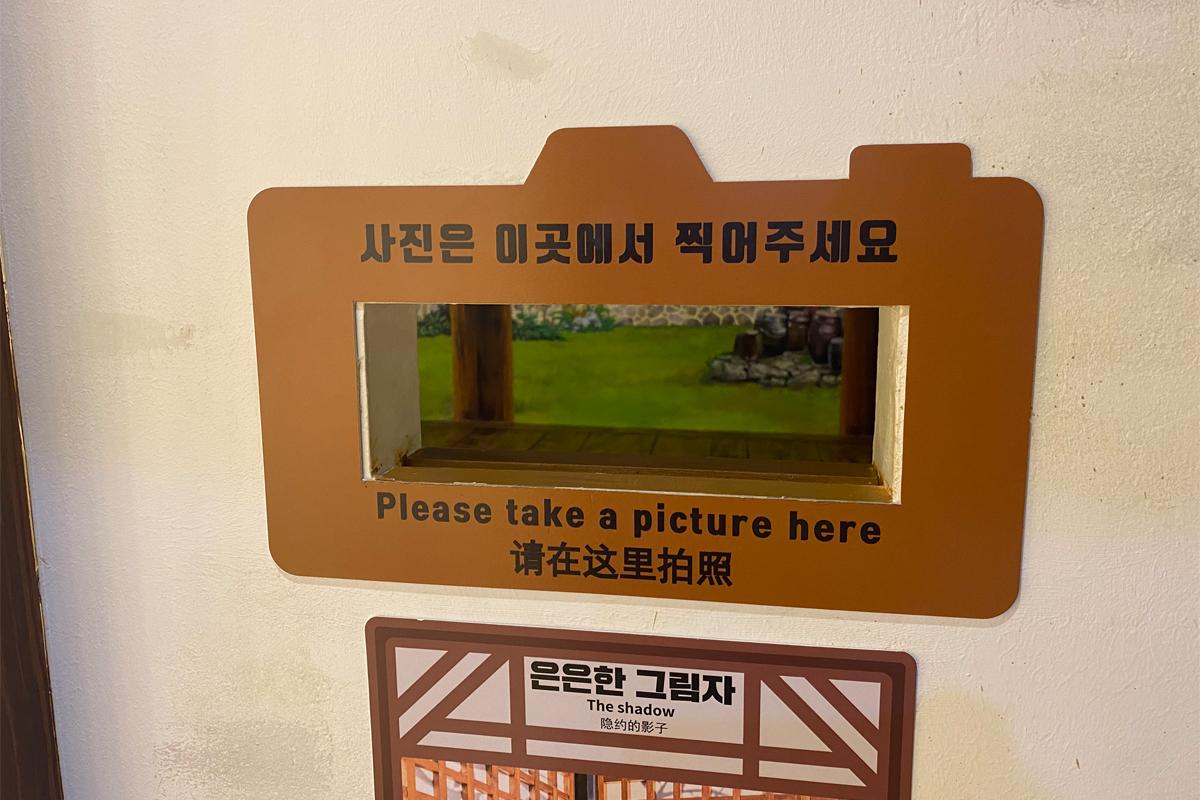 There are places where you can put a camera to help you take a picture with your whole group.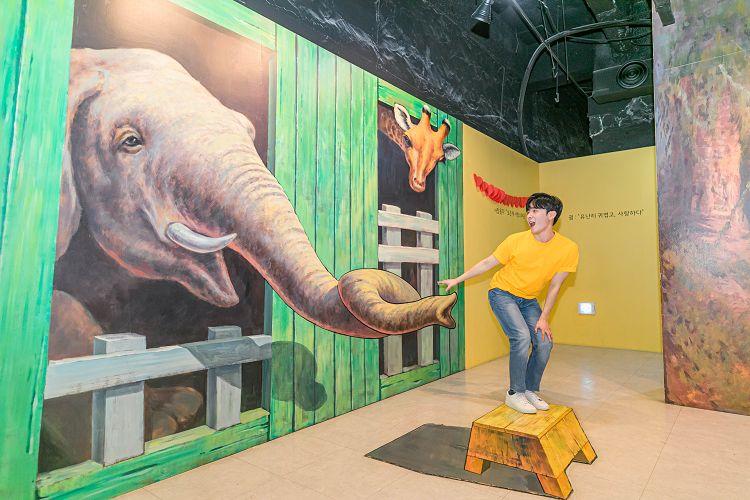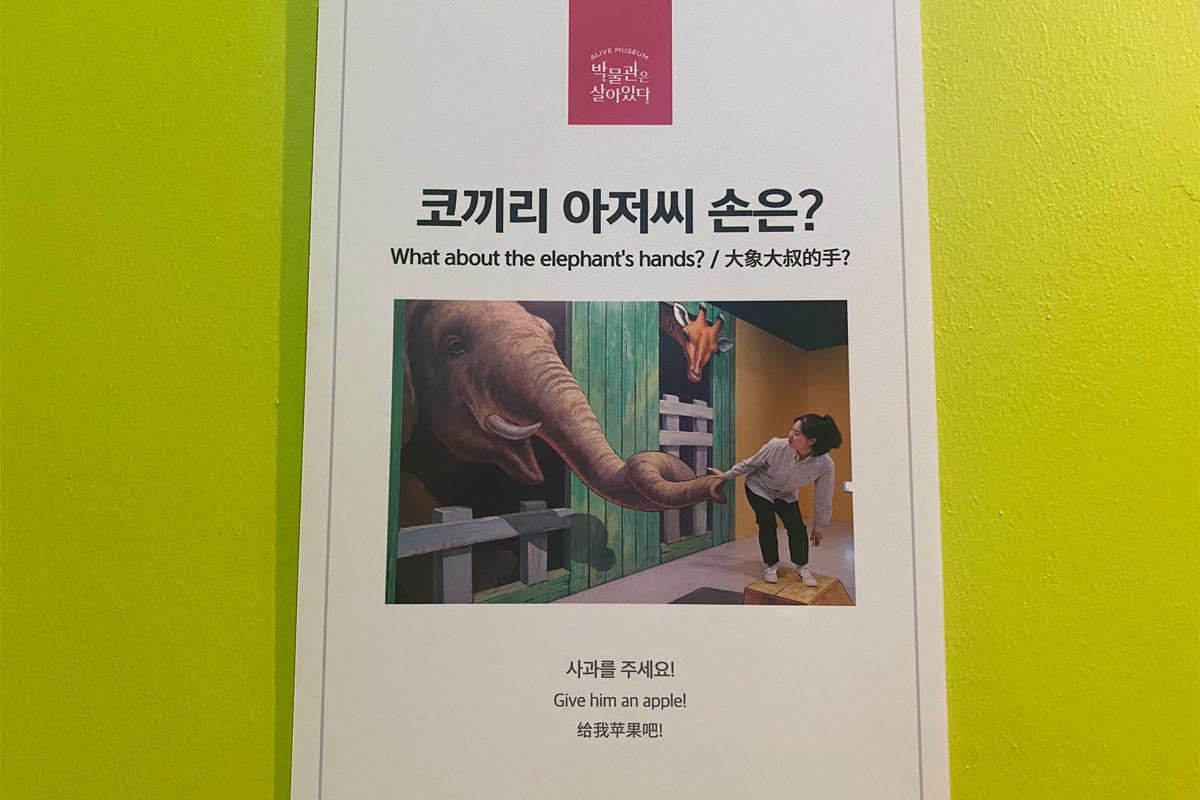 As you can see in the picture above, the example picture is pasted on the wall. Don't be shy and take as many pictures as you want.
Next up is another cute area.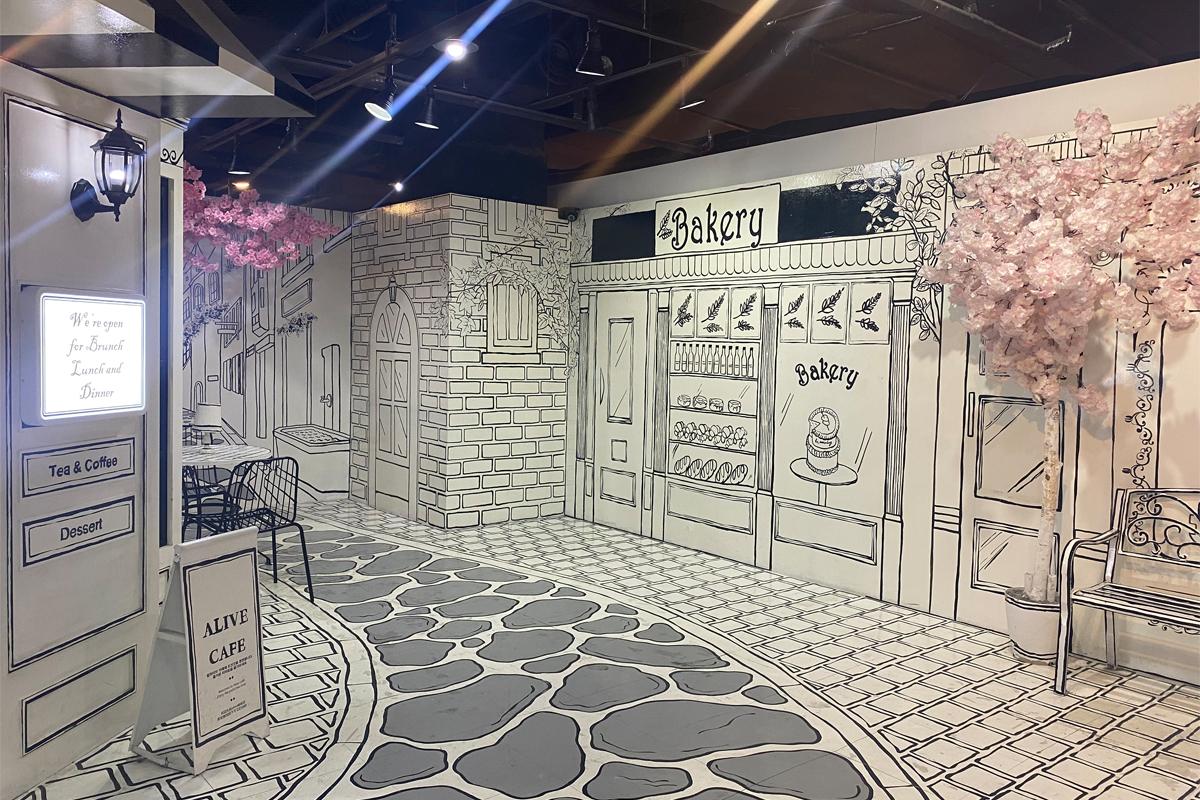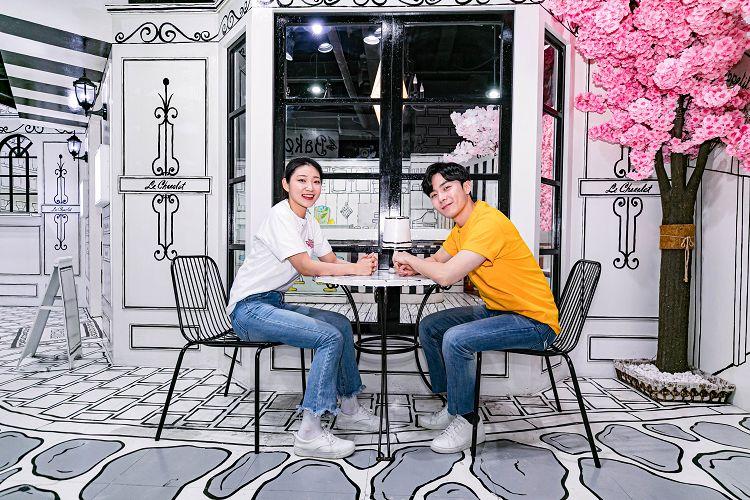 It's a good spot for couples to take a picture together.
Through photos, it'll look like you're abroad!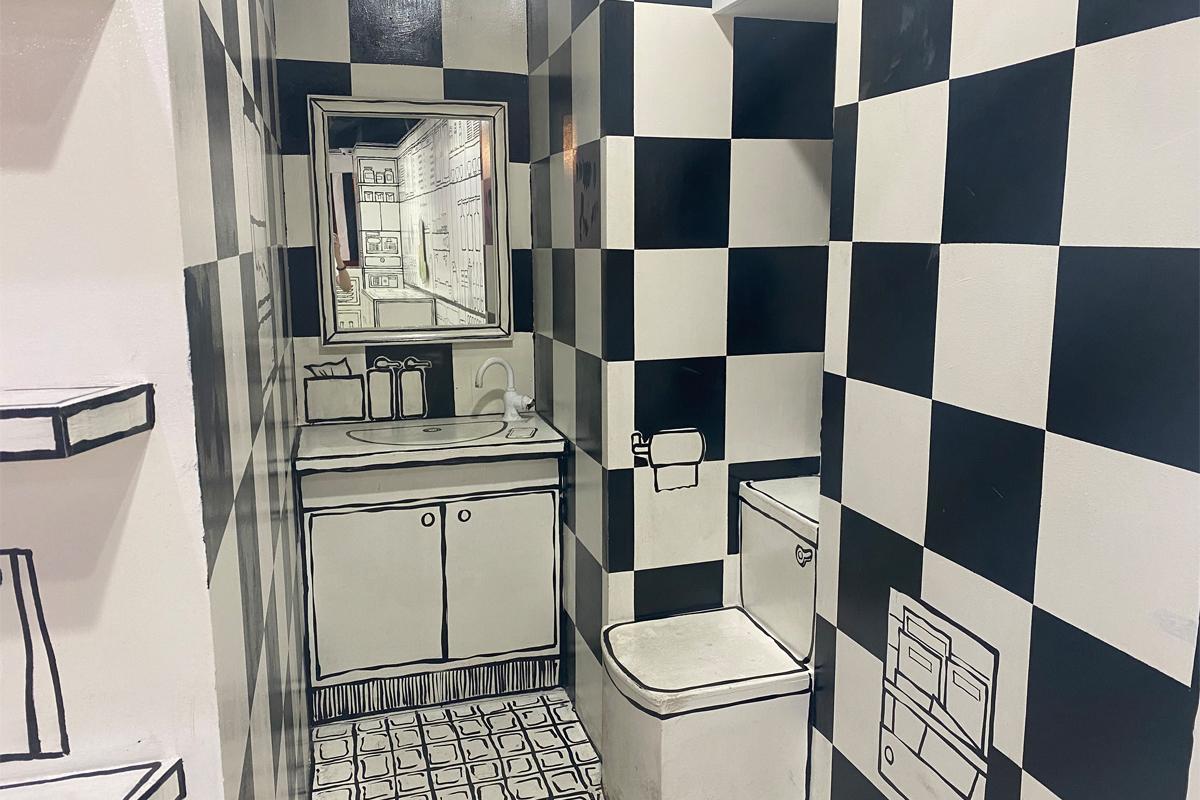 There's even a toilet and sink here.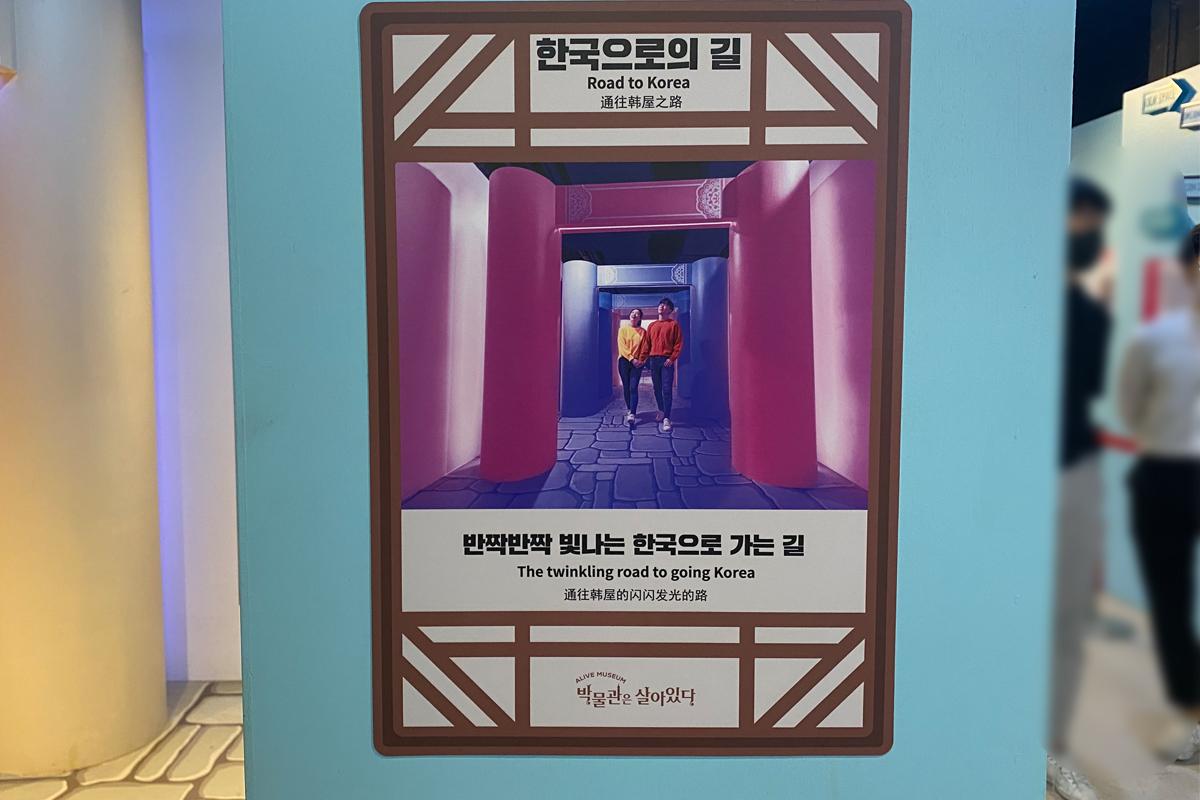 The space called "Road to Korea" was also very beautiful and nice!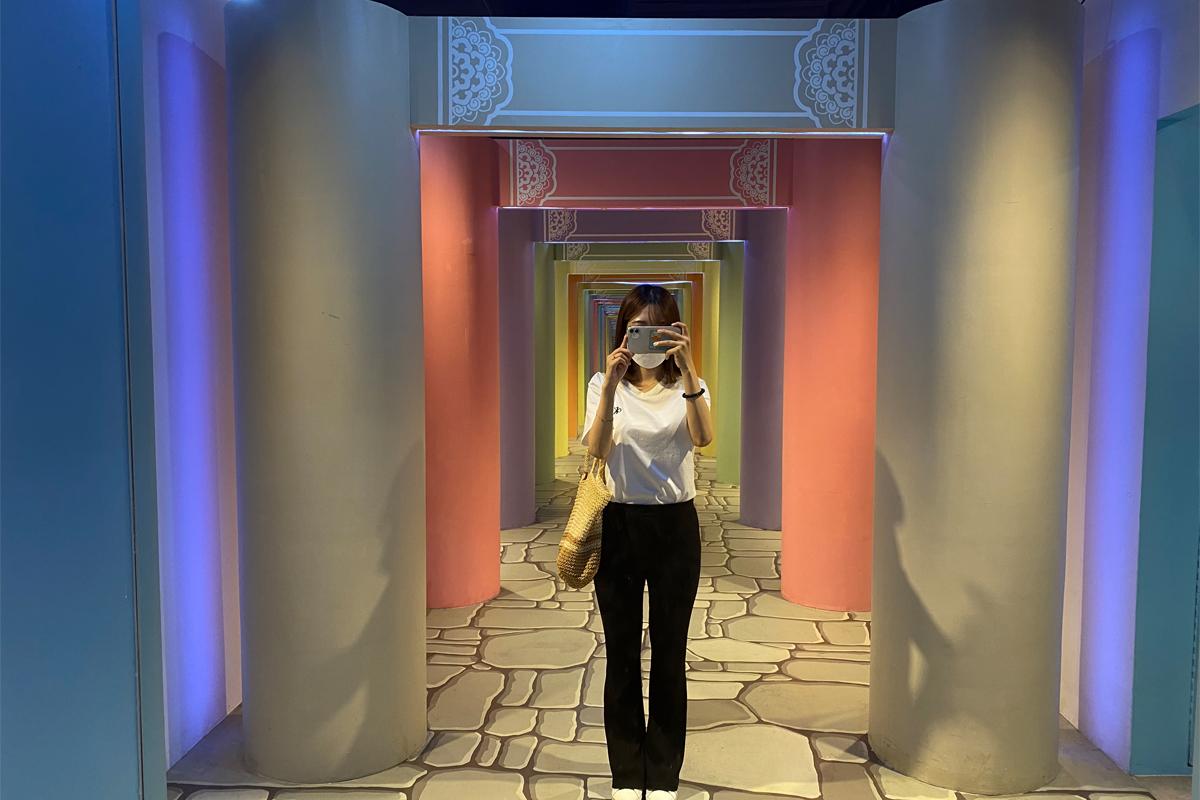 It felt like we were in a Hanok village, or traditional Korean village.
The pastel colors were a lovely touch.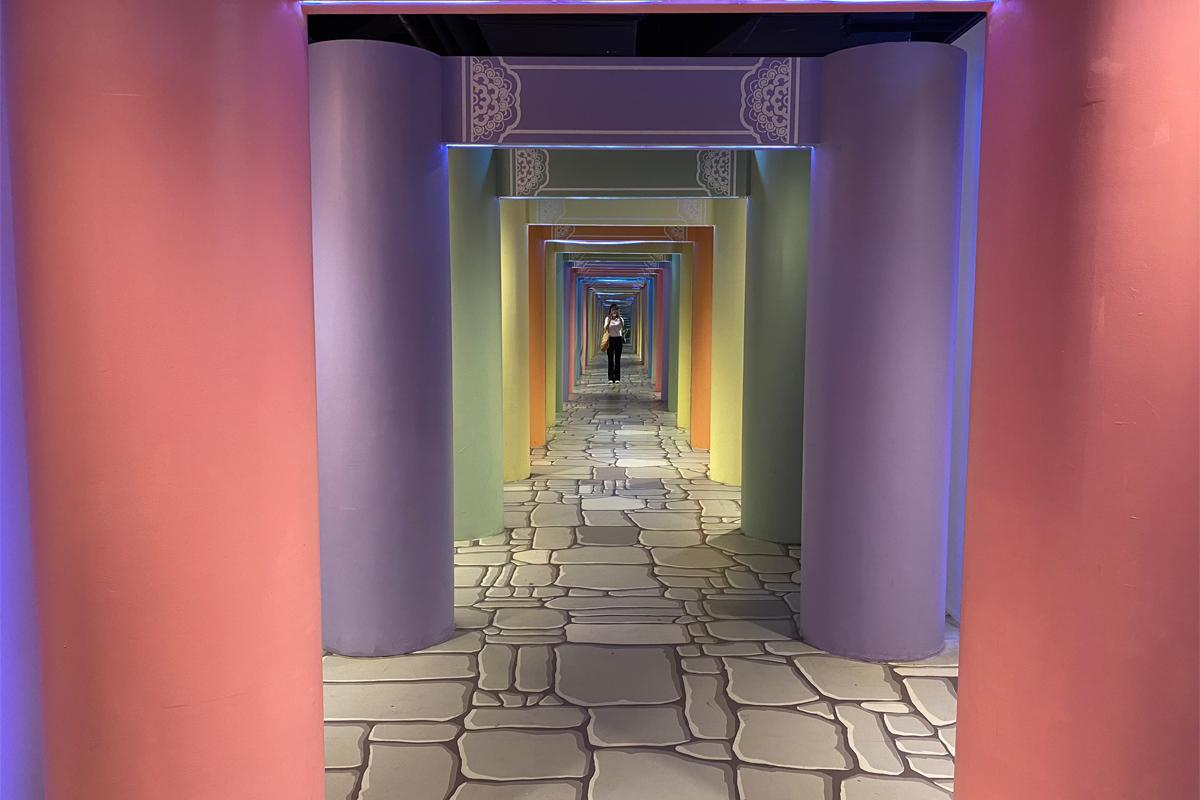 The pink arrow will guide you to the exit.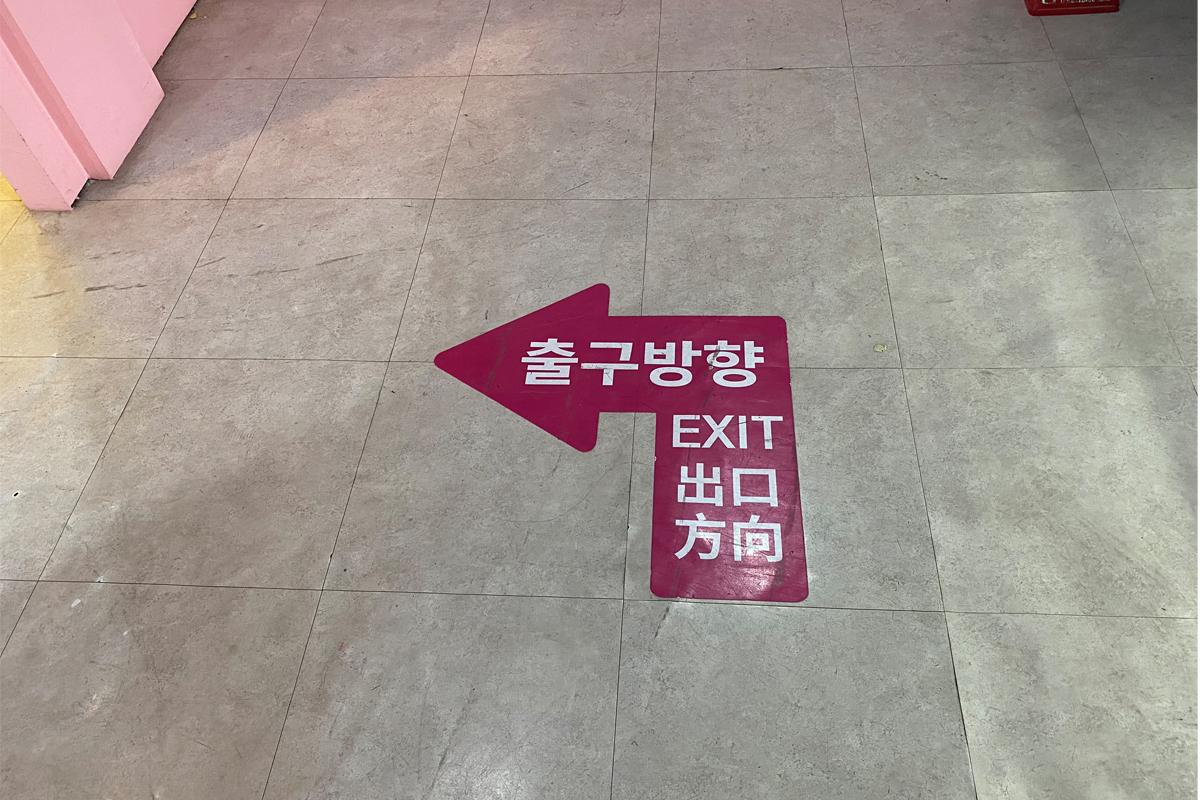 At the exit of Alive Museum, we were greeted by a board with multiple foreign languages written on it.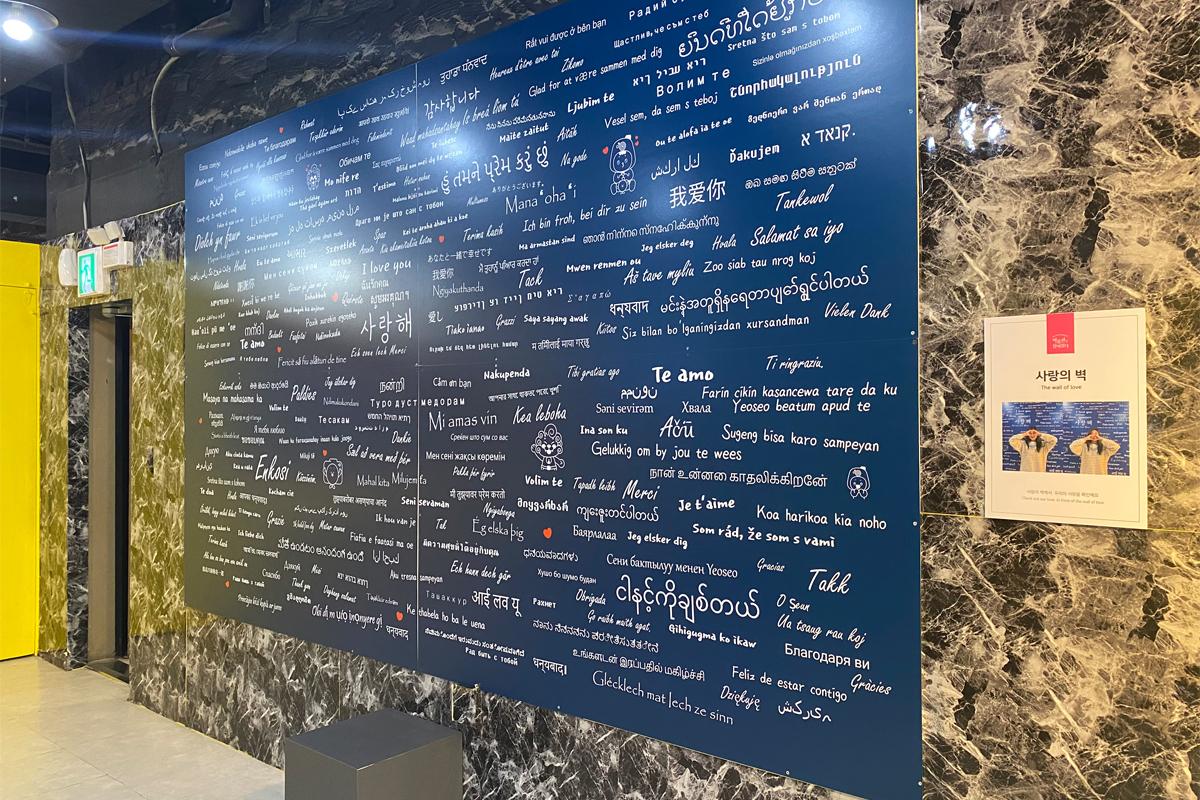 It's fun to find the language of your own country.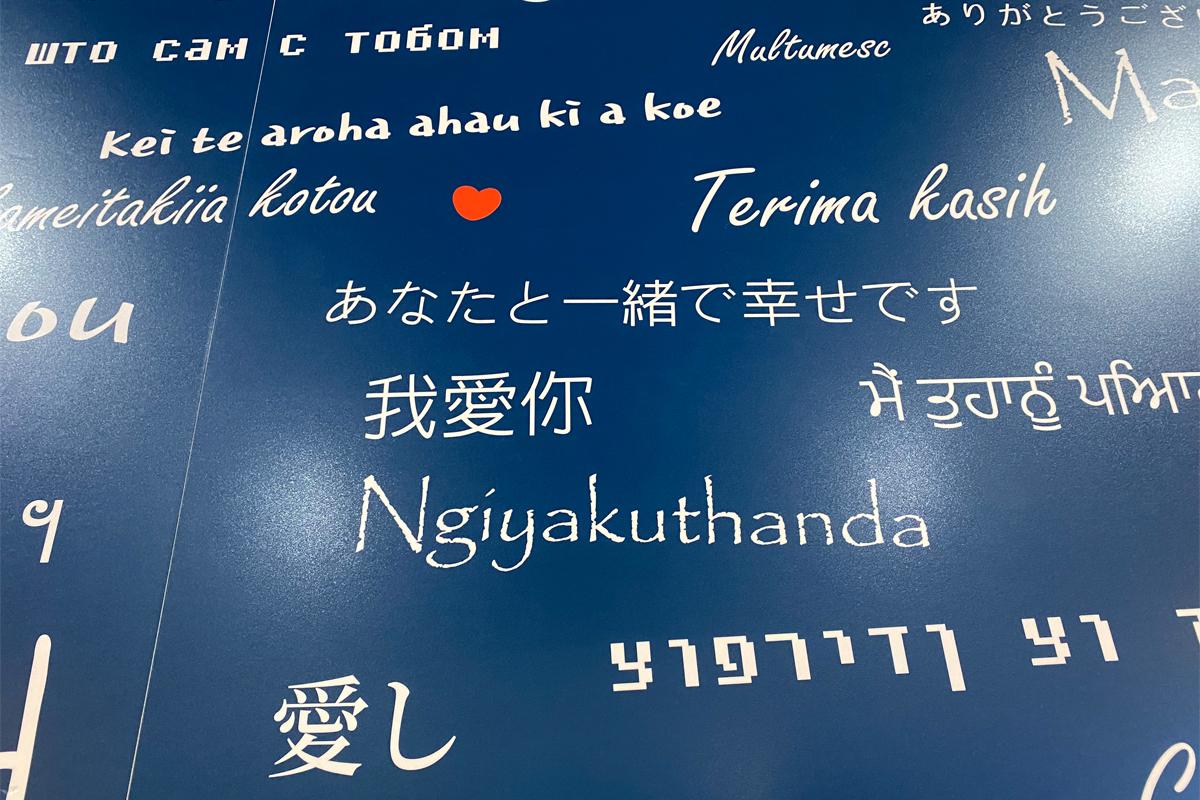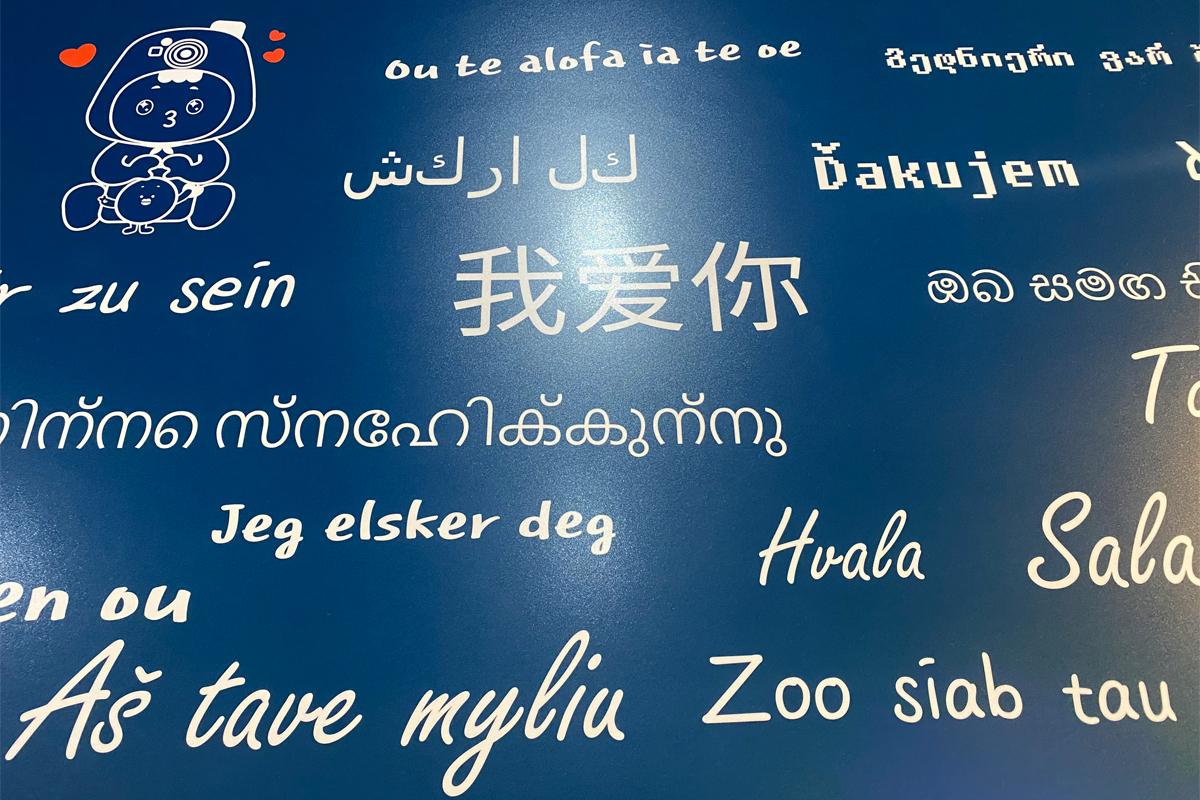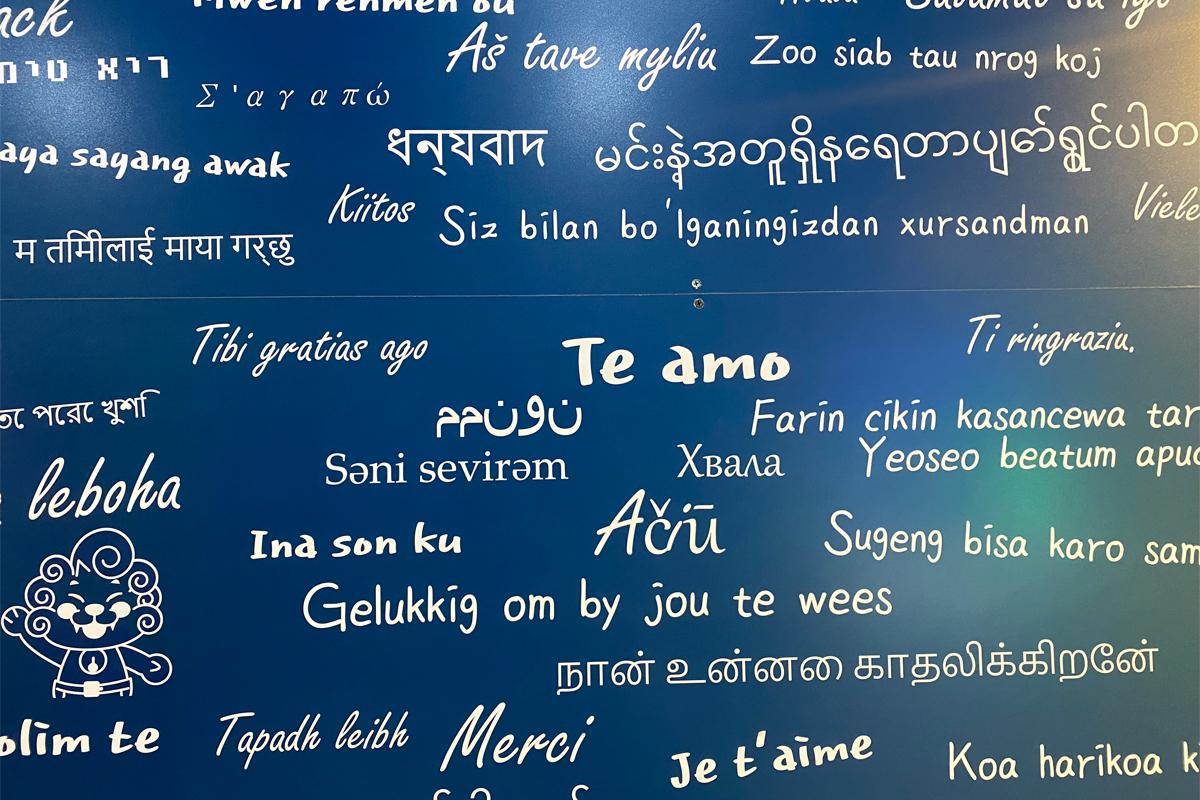 Alive Museum is such a fun place to visit!
Why don't you go to get some cool pictures for your social media and create unique memories?
Dynamic Maze
Dynamic Maze in Alive Museum is an exciting, hands-on indoor maze.
You have to work together to overcome obstacles and complete tasks to find the exit.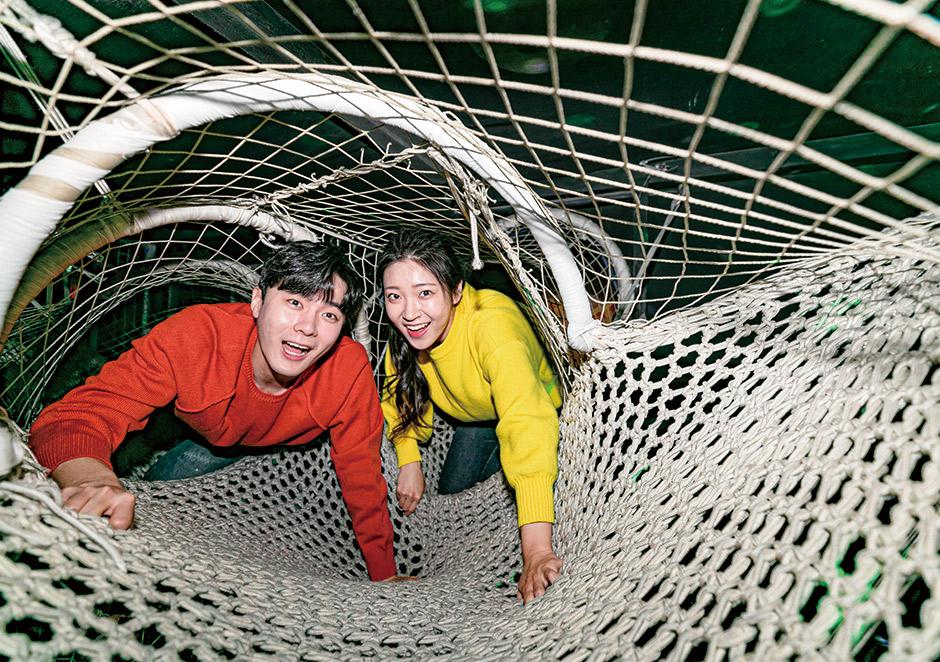 Before you enter Dynamic Maze, you will be shown a card with information and warnings, so please read it carefully.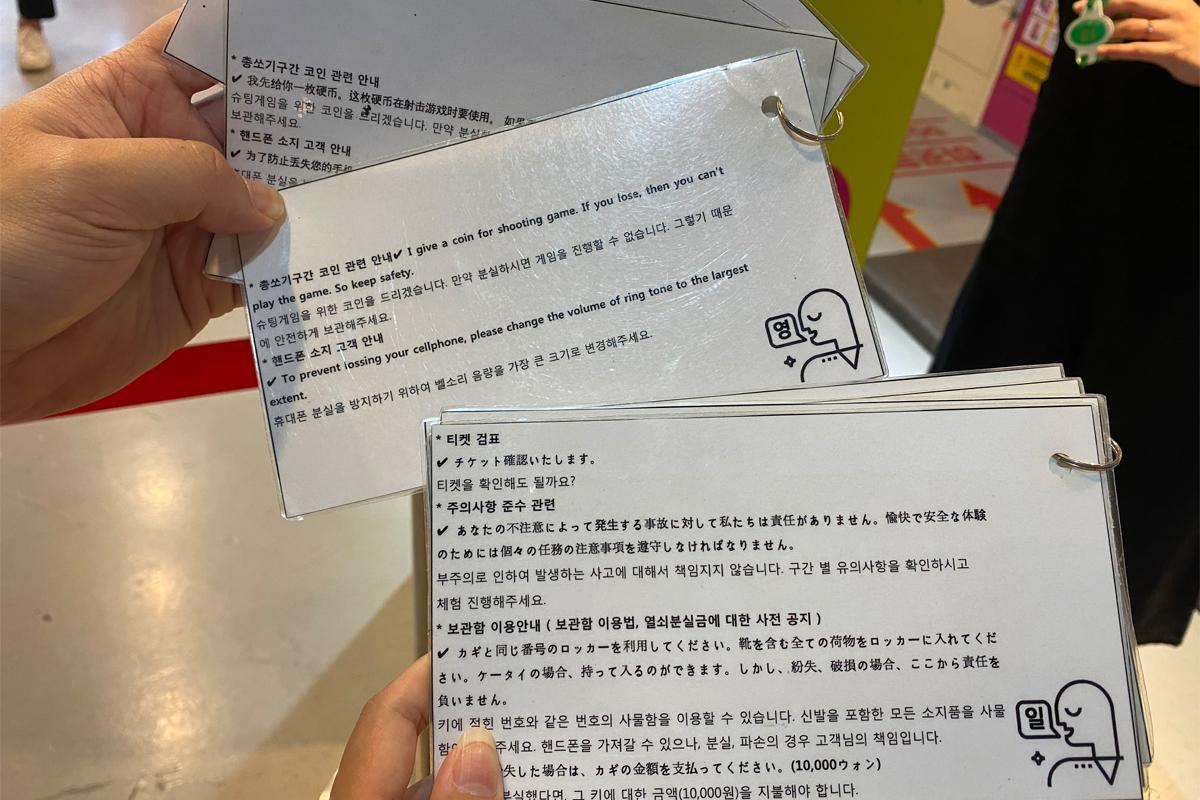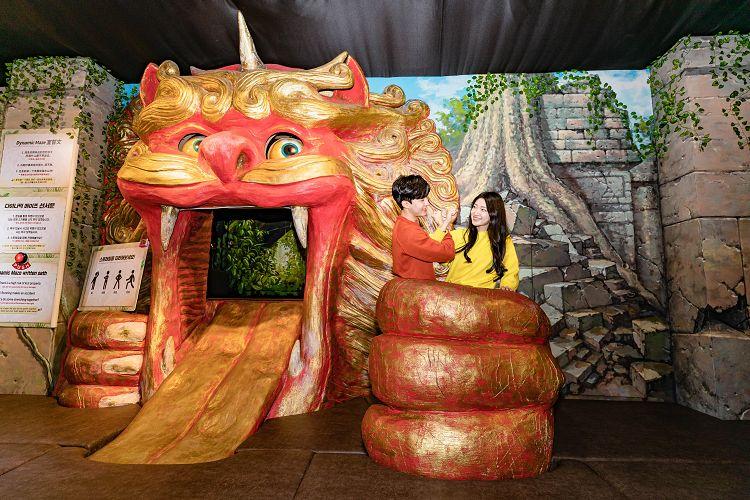 The staff will guide you to the entrance at the mouth of the dragon.
The most important thing to note here is that you may drop your phone in the maze, so keep your phone volume at maximum.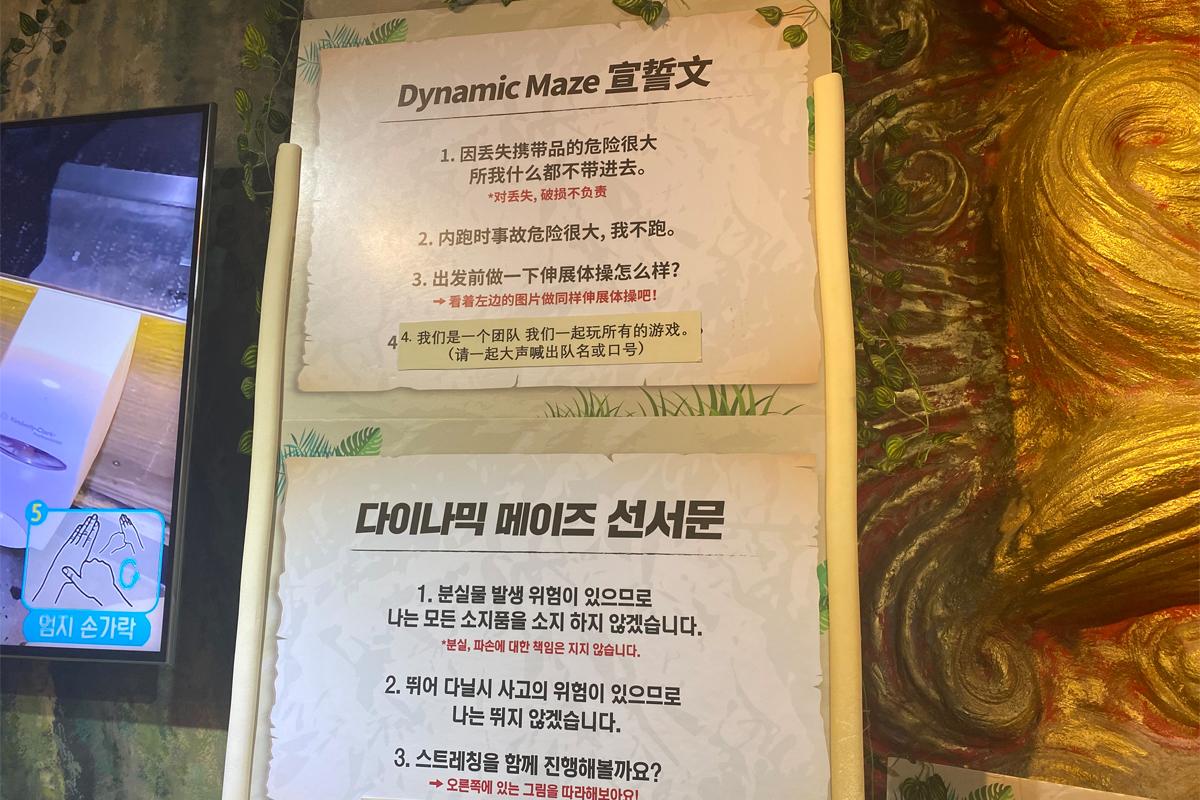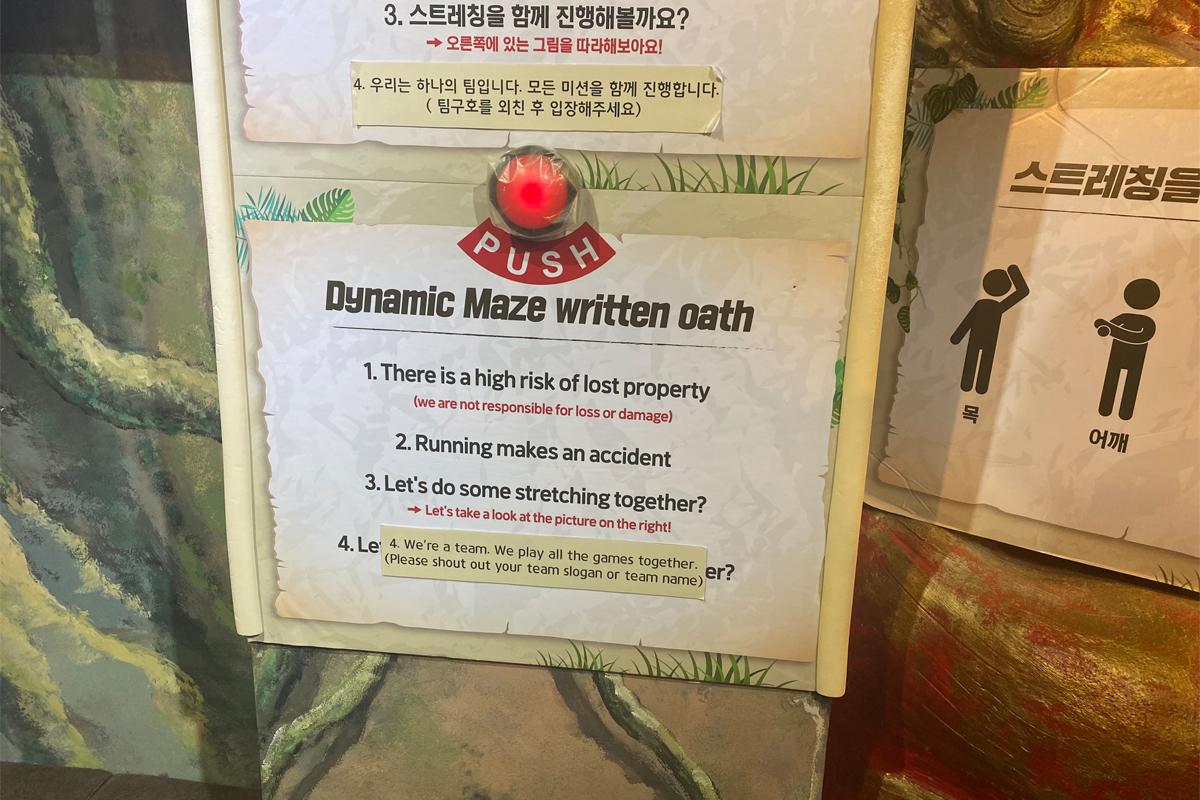 The maze starts when you press the red button above.
There are various obstacles and missions inside like this.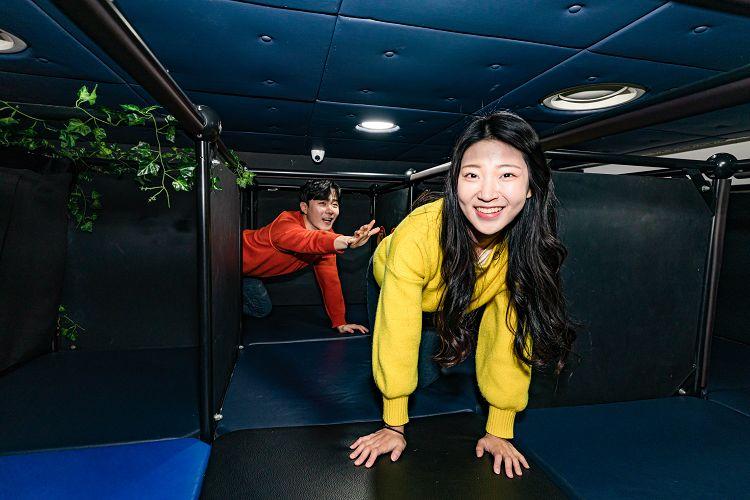 There's many tasks, such as climbing walls and making your way through bands without getting tangled.
Good teamwork with your friends is necessary to escape!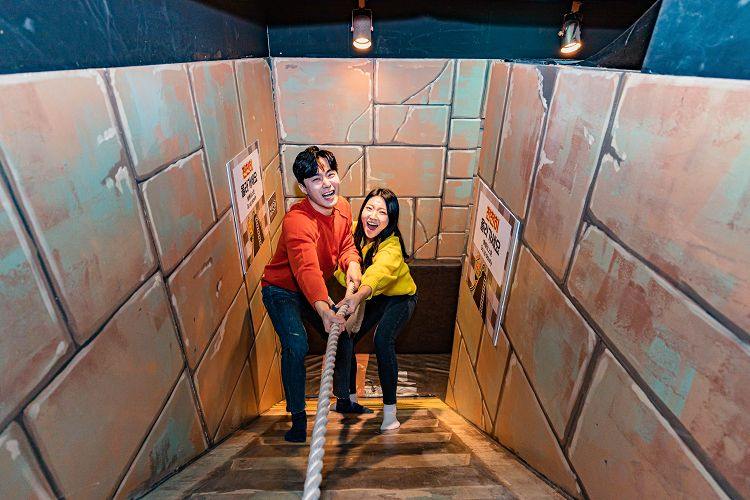 You'll feel like the main character of an adventure movie!
Brainpower is also needed to escape Dynamic Maze.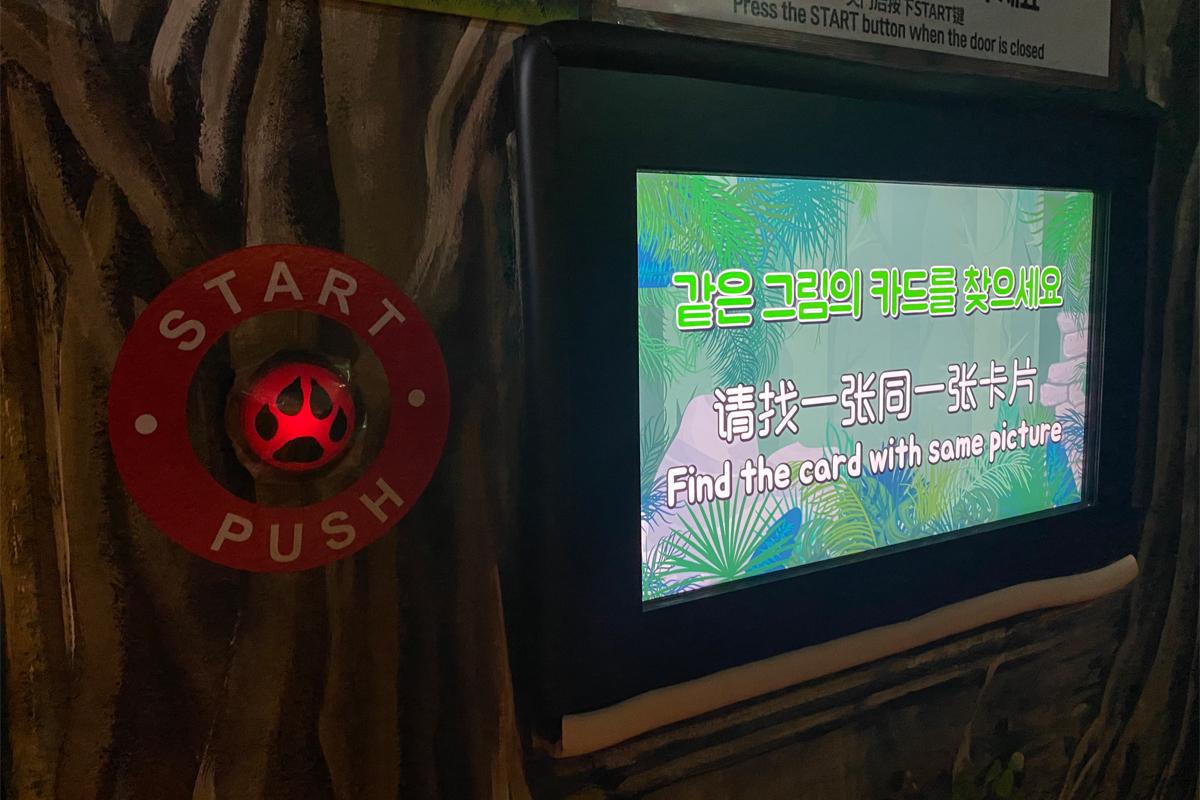 A game suddenly appeared in the middle of the maze.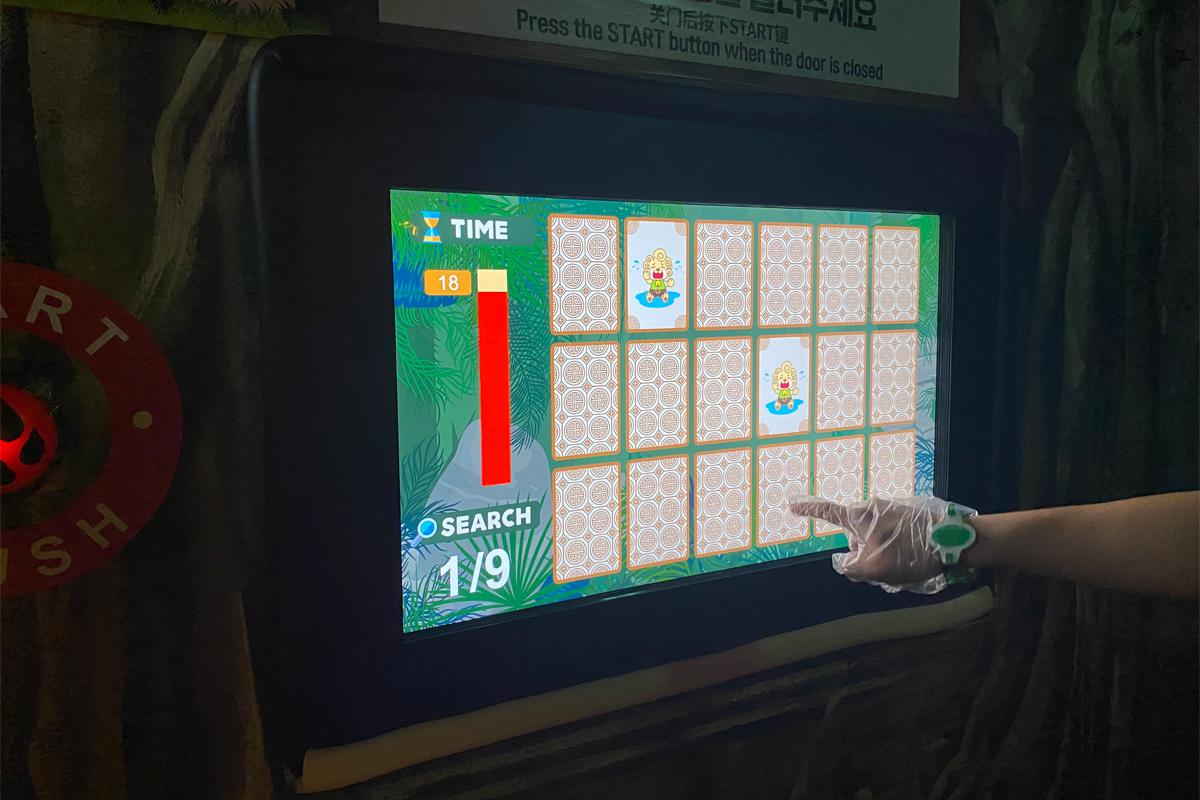 Focus hard to get through this obstacle.
Refer to the instructions next to the screen.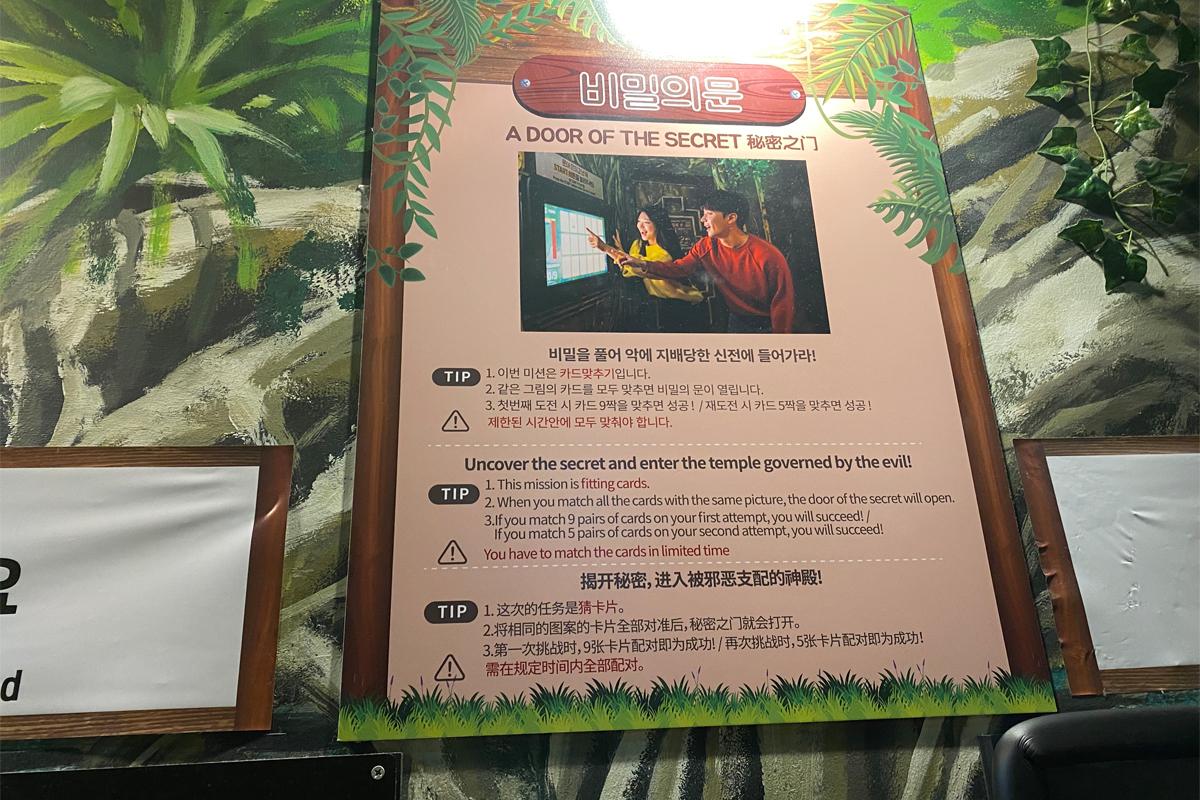 This is the mirror maze.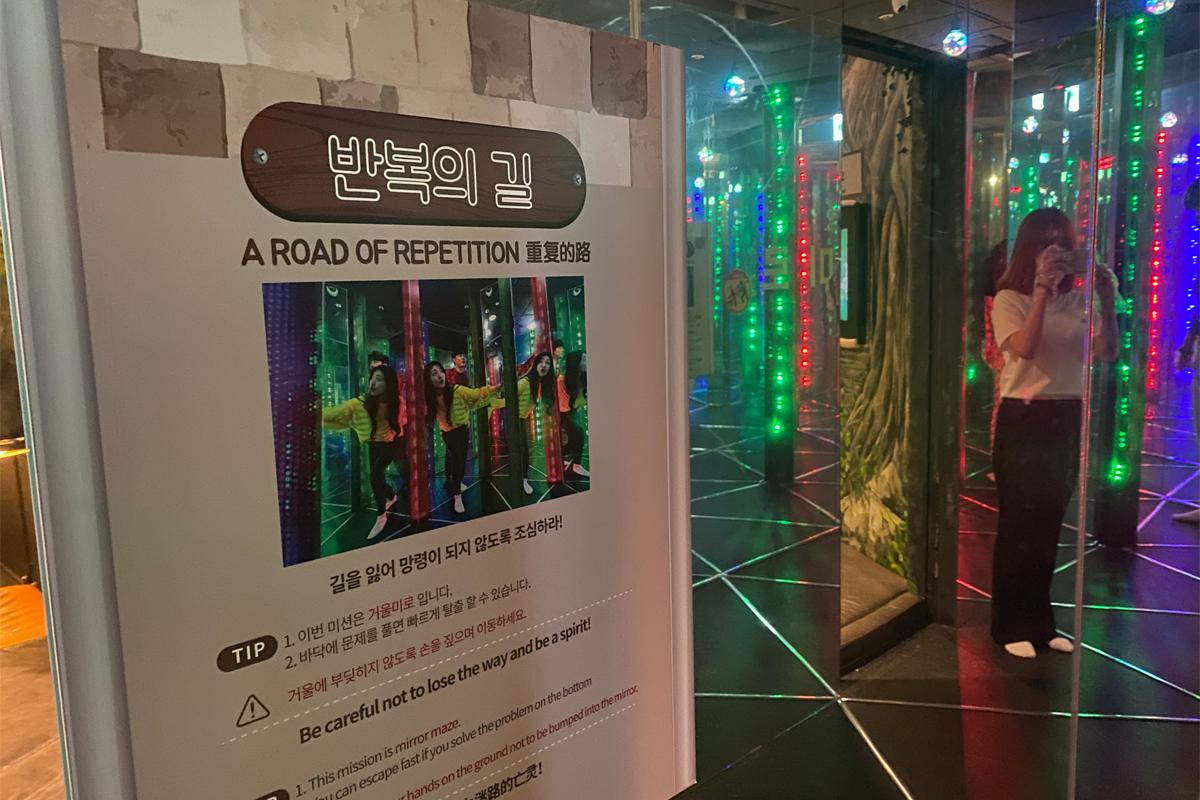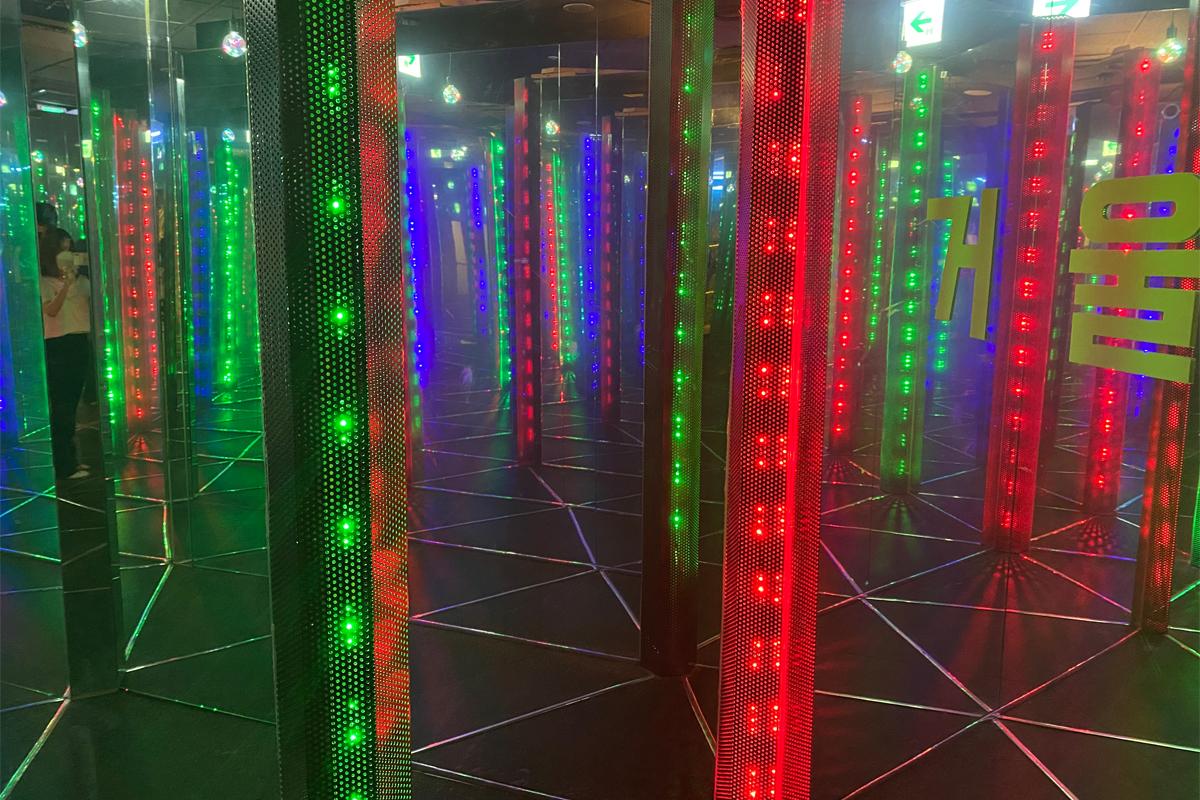 I thought it would be easy, but I got lost too.
Don't run because the distances you see are different from the actual distance, so you could get hurt.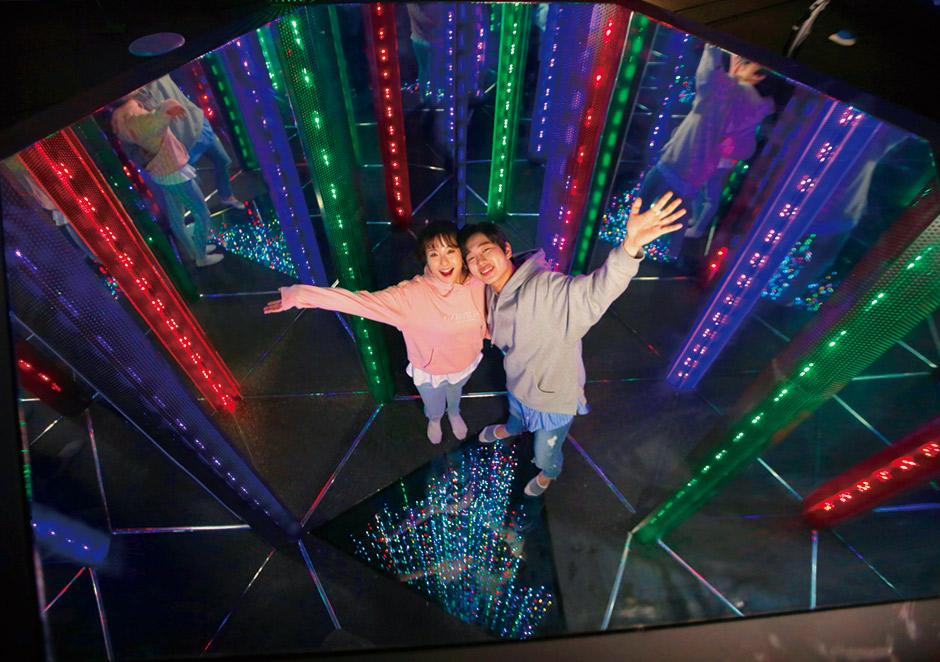 There are many other tasks.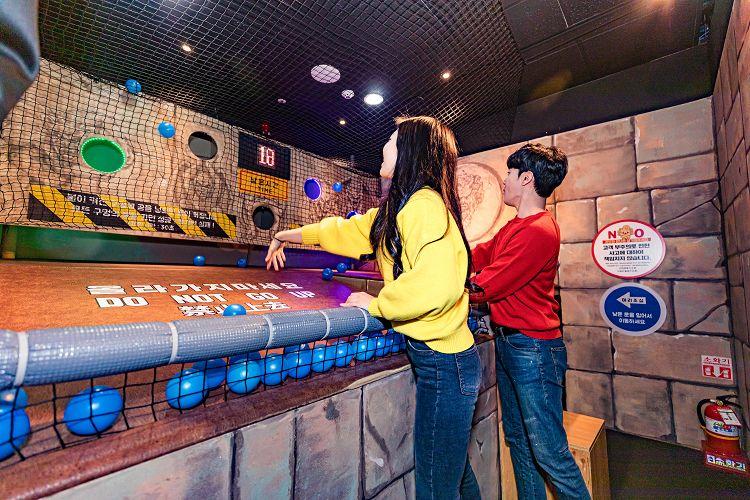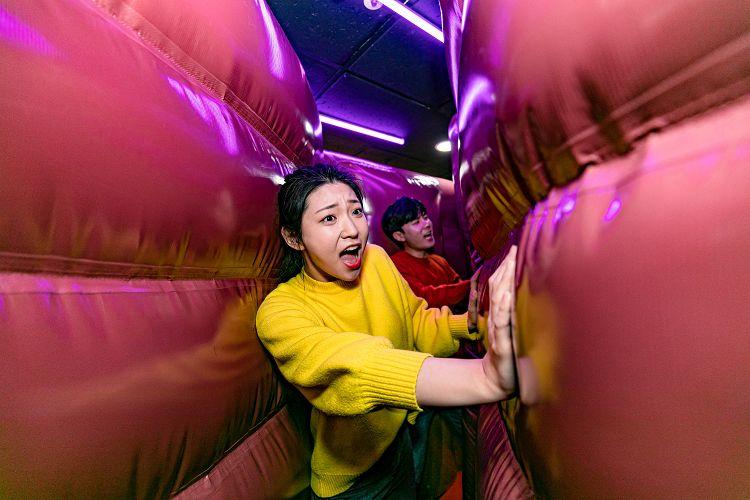 We tried them all and it was thrilling and stress-relieving, so it was a lot of fun!
You can make unforgettable memories in Korea here by experiencing something that you can rarely do anywhere else.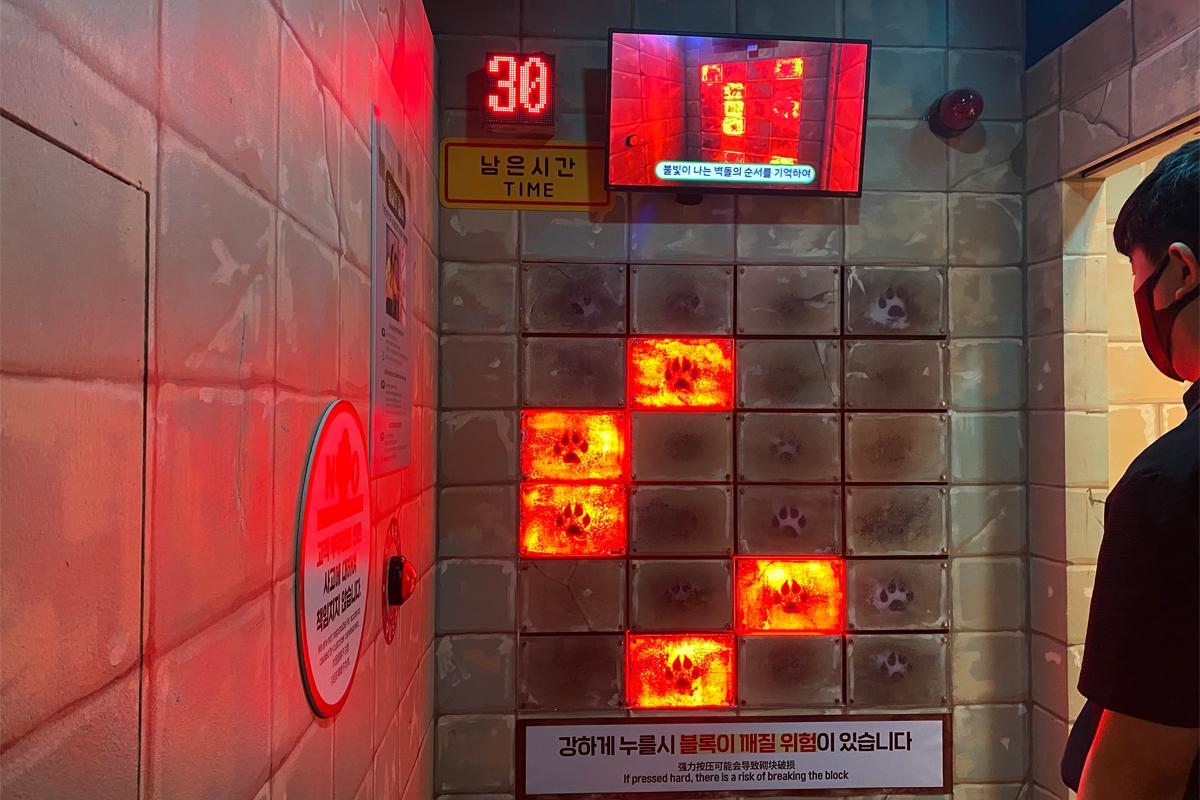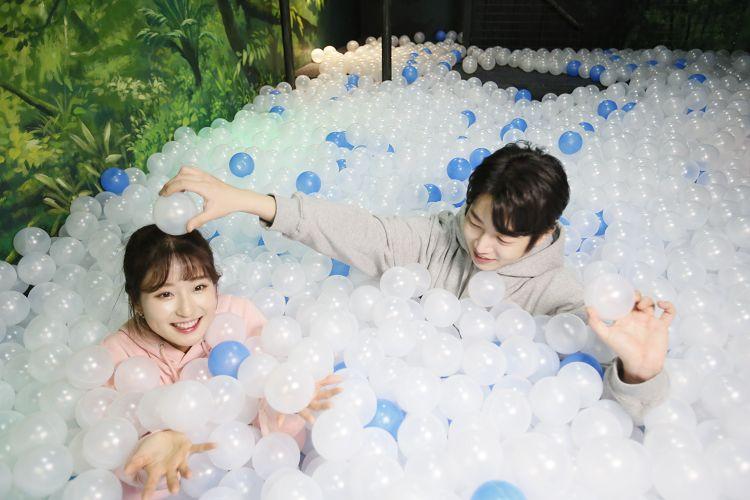 Also, if you want to stop in the middle, press the SOS button at the checkpoint.
The museum staff will come to your rescue!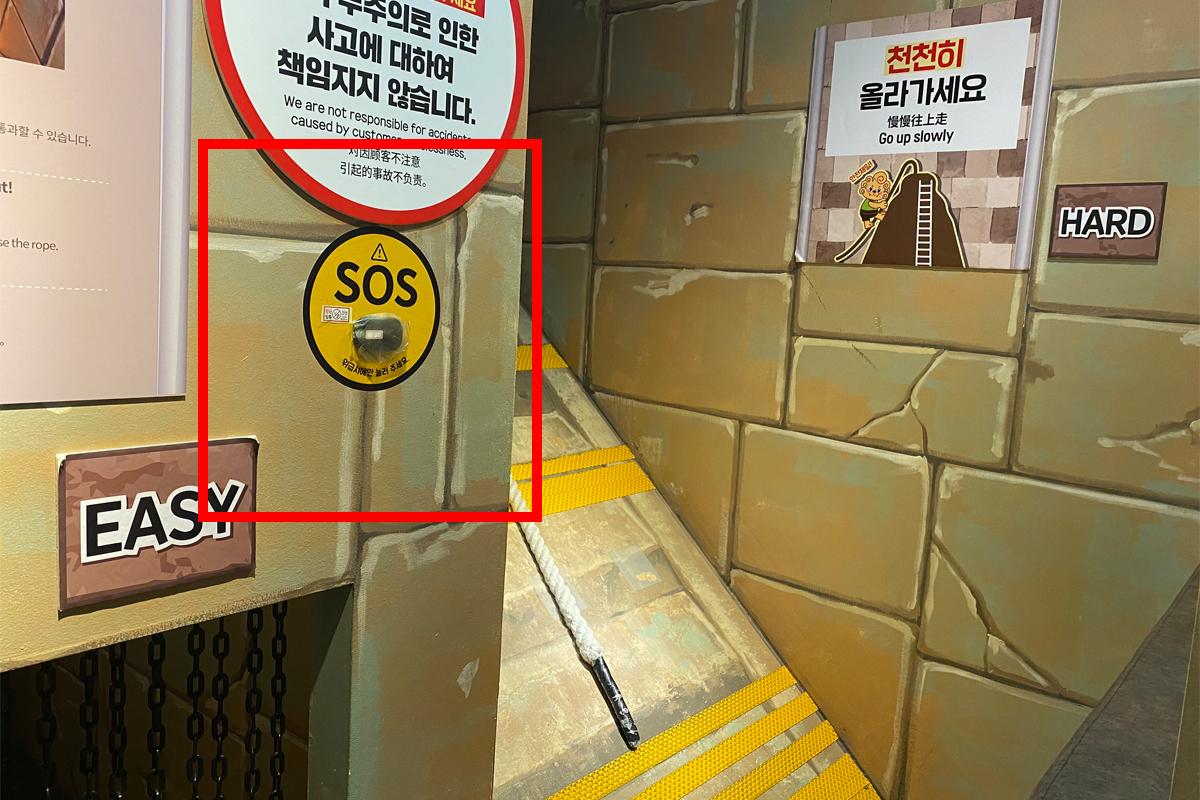 At Dynamic Maze, a thrilling adventure experience awaits you, where you'll become like the protagonist of an adventure movie.
Use your brains and courage to escape from Dynamic Maze.
---
Price
| | | |
| --- | --- | --- |
| | | |
| Admission (Alive Museum + Dynamic Maze) | ₩24,000 | |
---
Information
Address: 서울 종로구 인사동길 12 대일빌딩
Daeil Building 12 Insadong-gil, Jongno-gu, Seoul
Hours: 11:00-18:00
Last Admission: 17:00
Don't need to enter visit time when making reservation
---
Frequently Asked

How long will the Alive Museum + Dynamic Maze package take to complete?
It takes about 1 hour and 30 minutes.
---
How To Get There

It's just a 5 minute walk from Jonggak Station Exit 11.
Go out Exit 11 of Jonggak Station.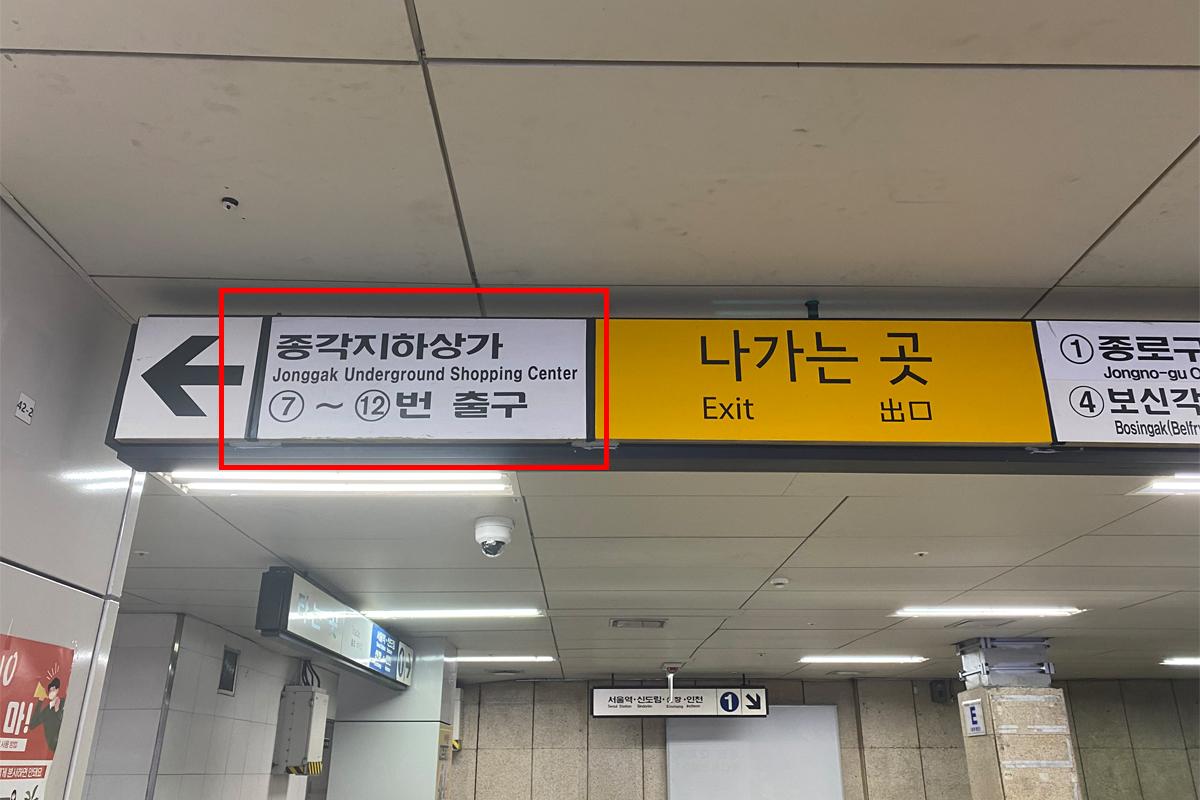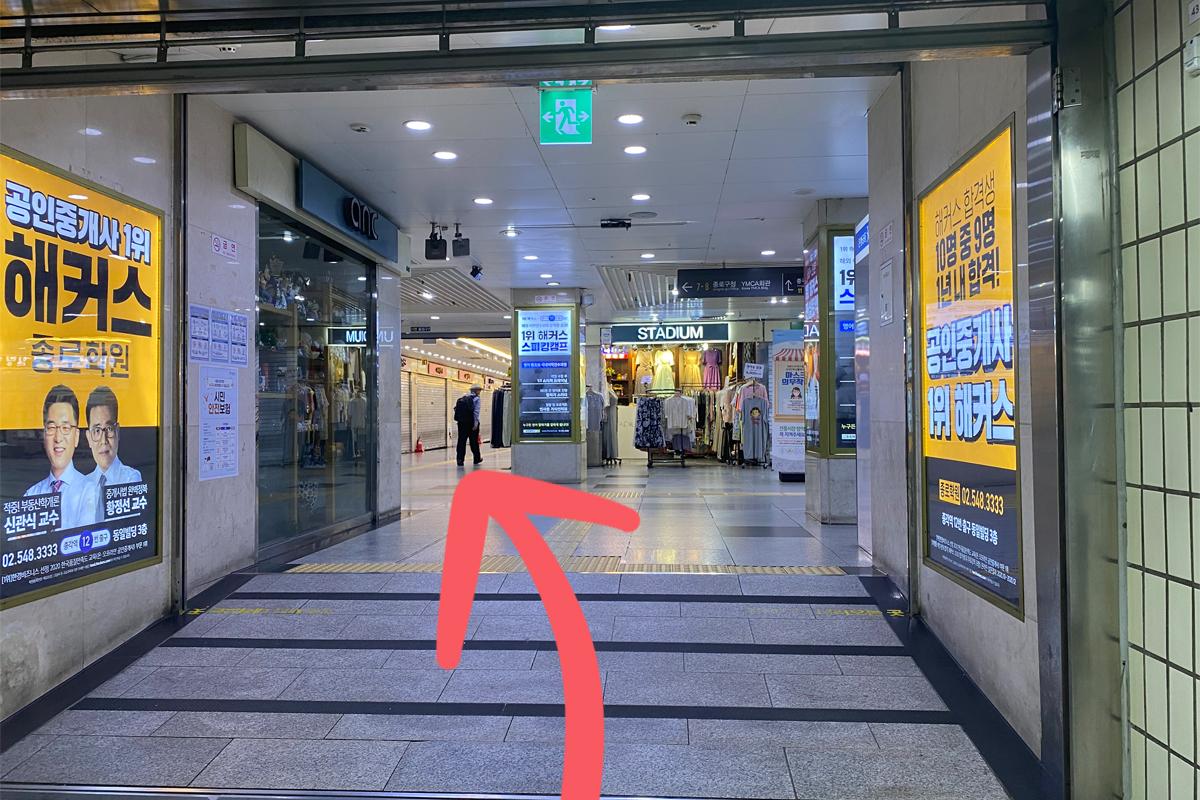 Walk through the underground passage for about 5 minutes from the ticket gate to Exit 11.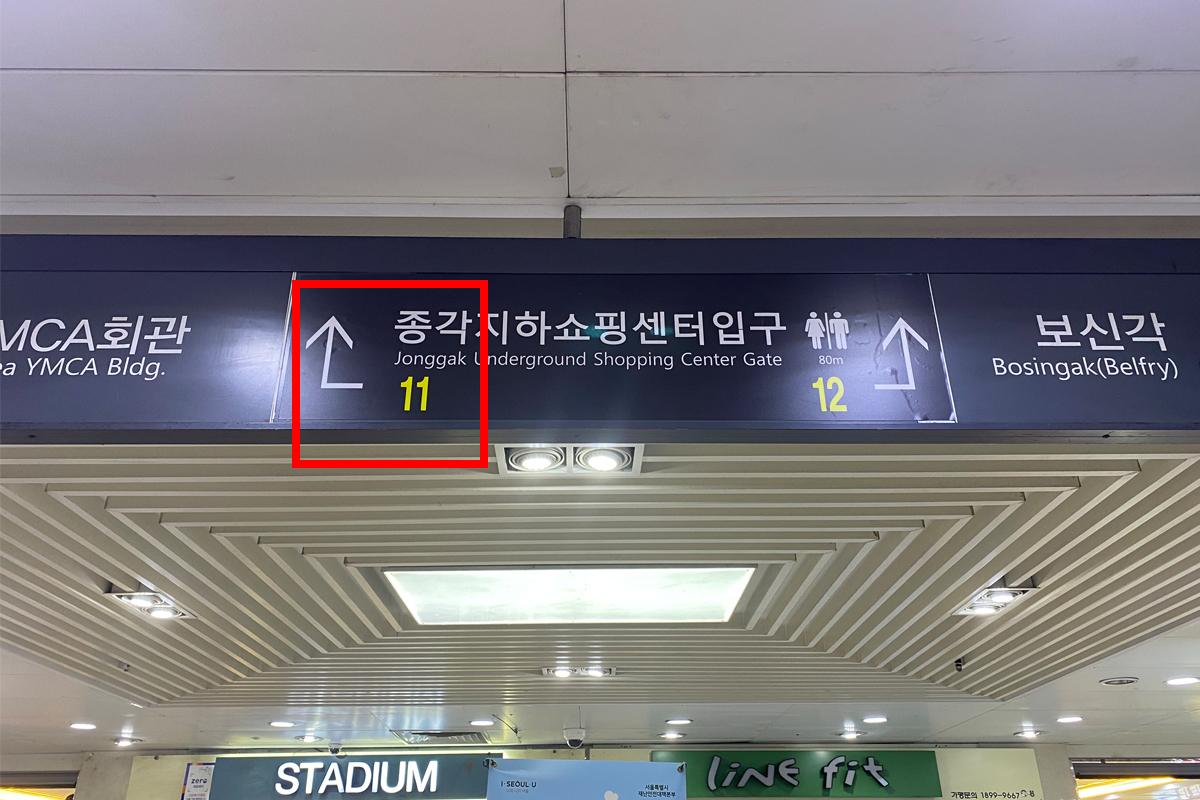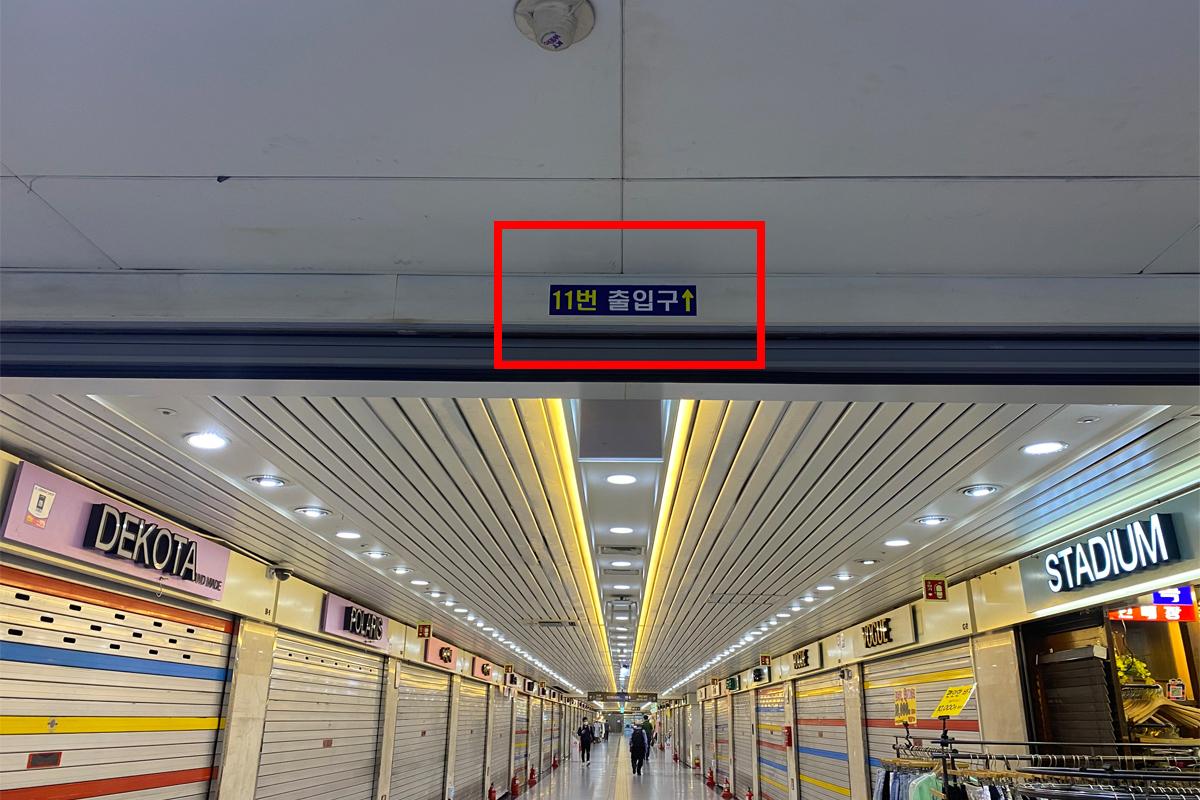 Follow the signs to the exit.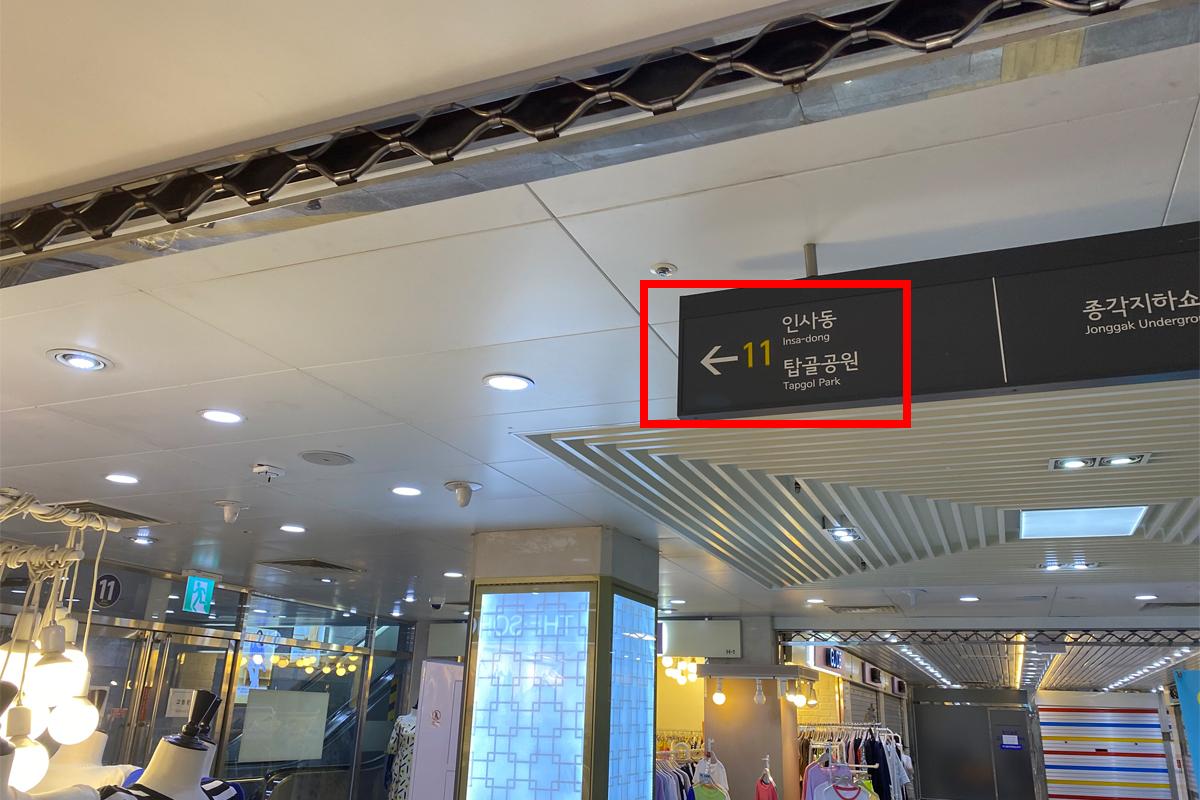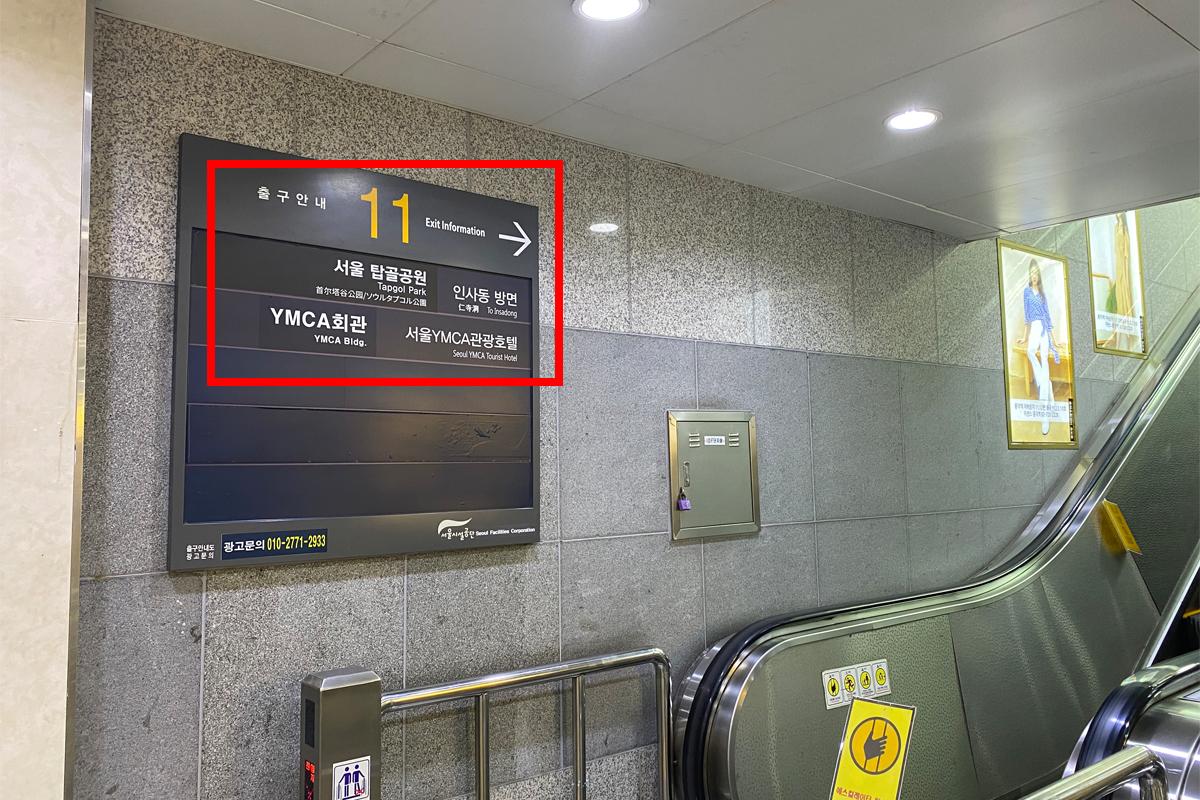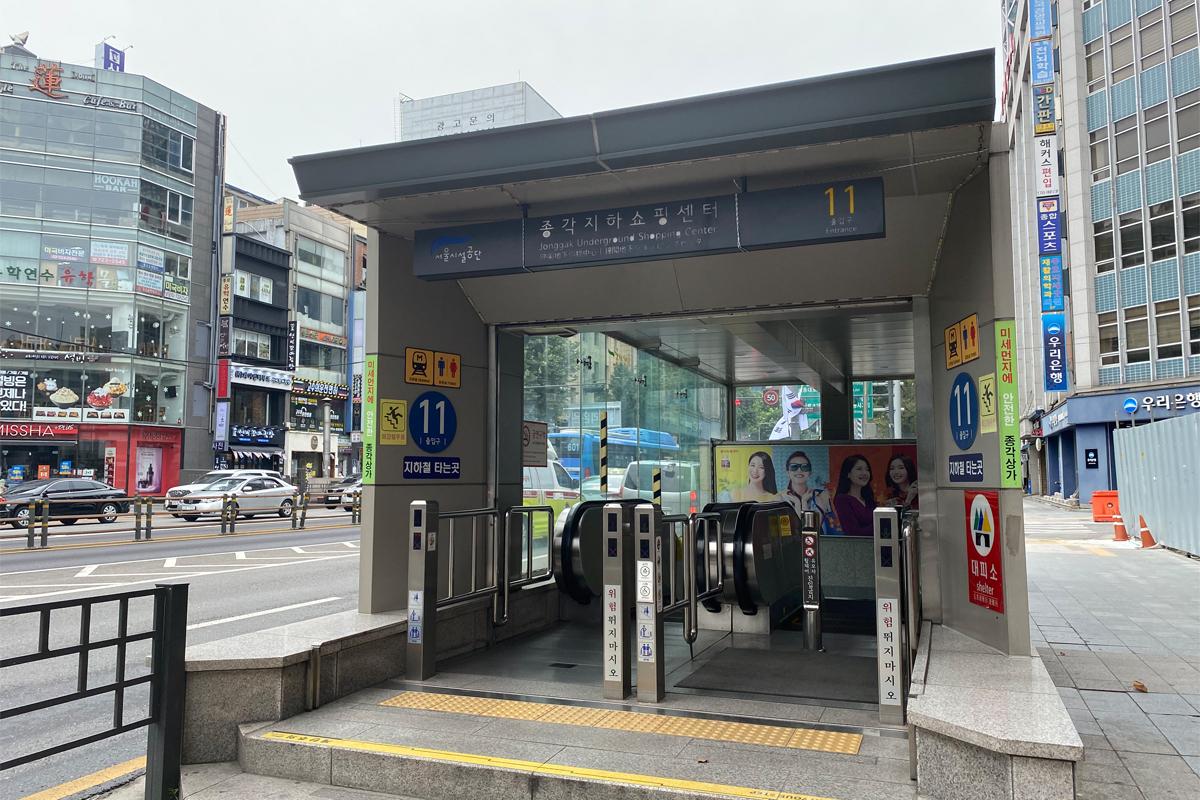 Take Exit 11 and continue straight to the main street with the crosswalk.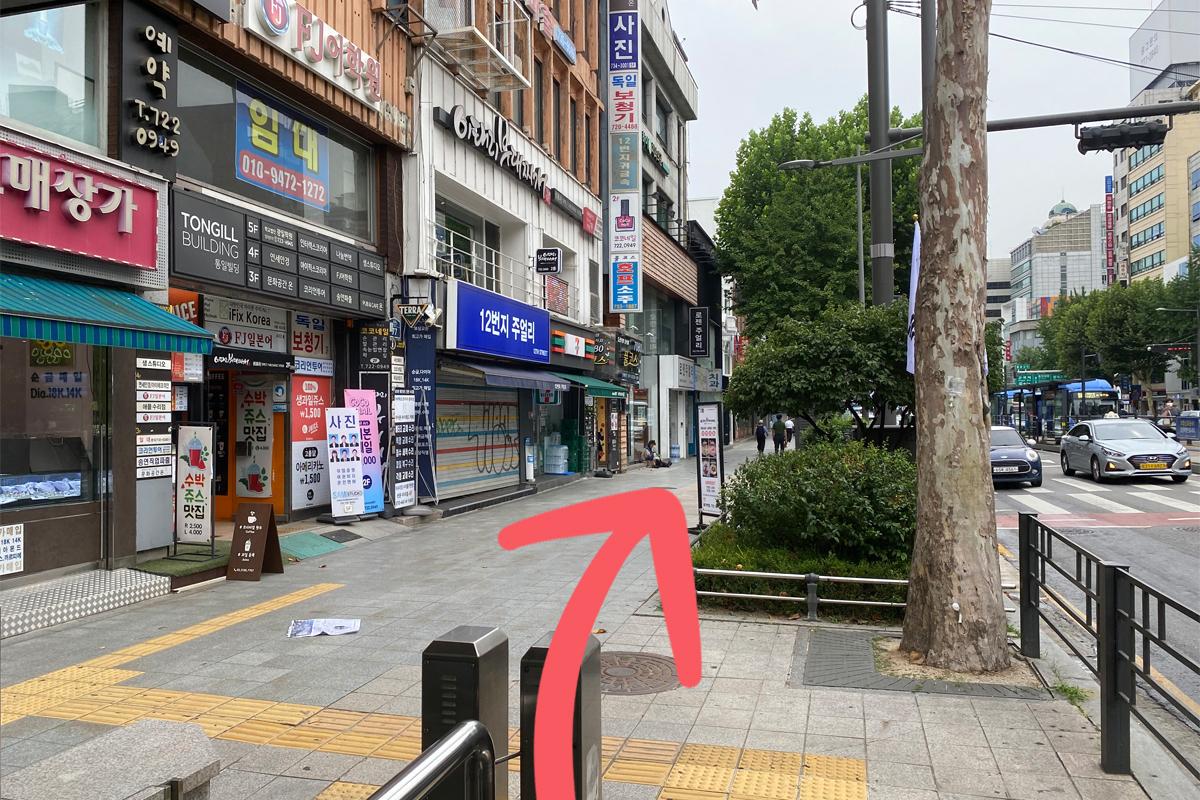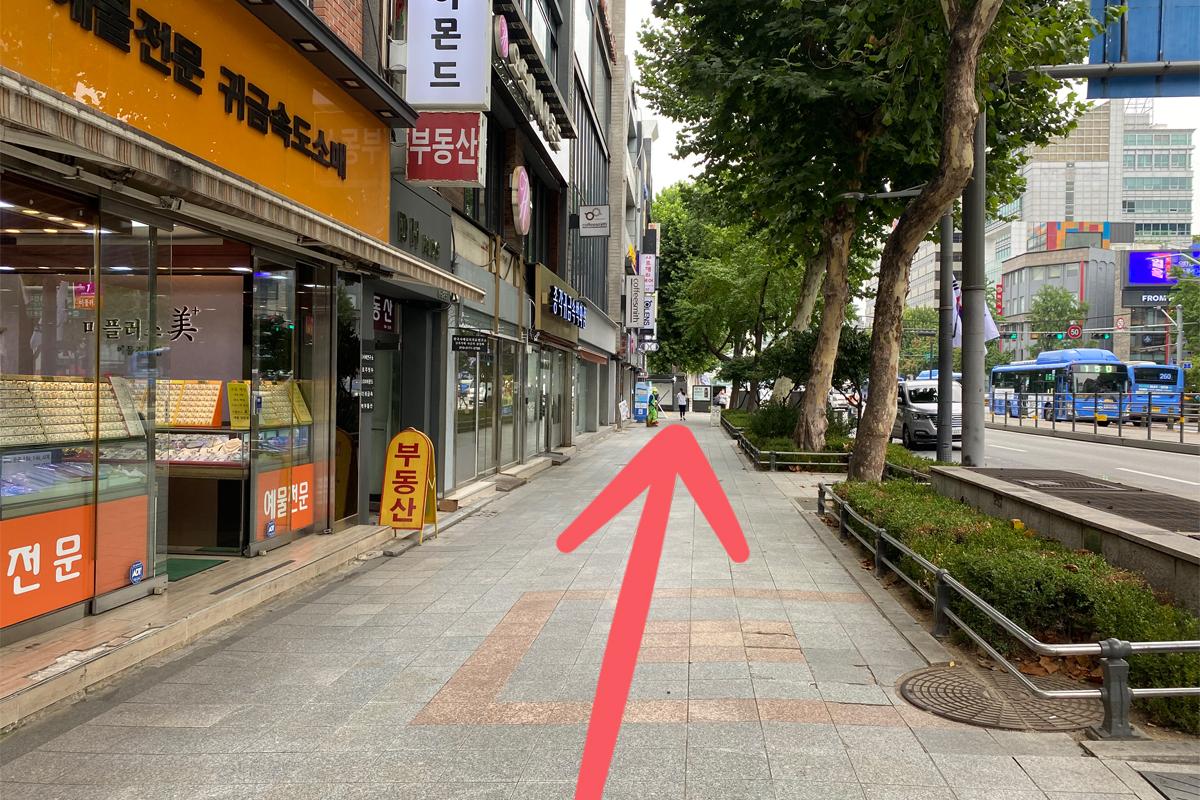 When you see the crosswalk, don't cross and turn left.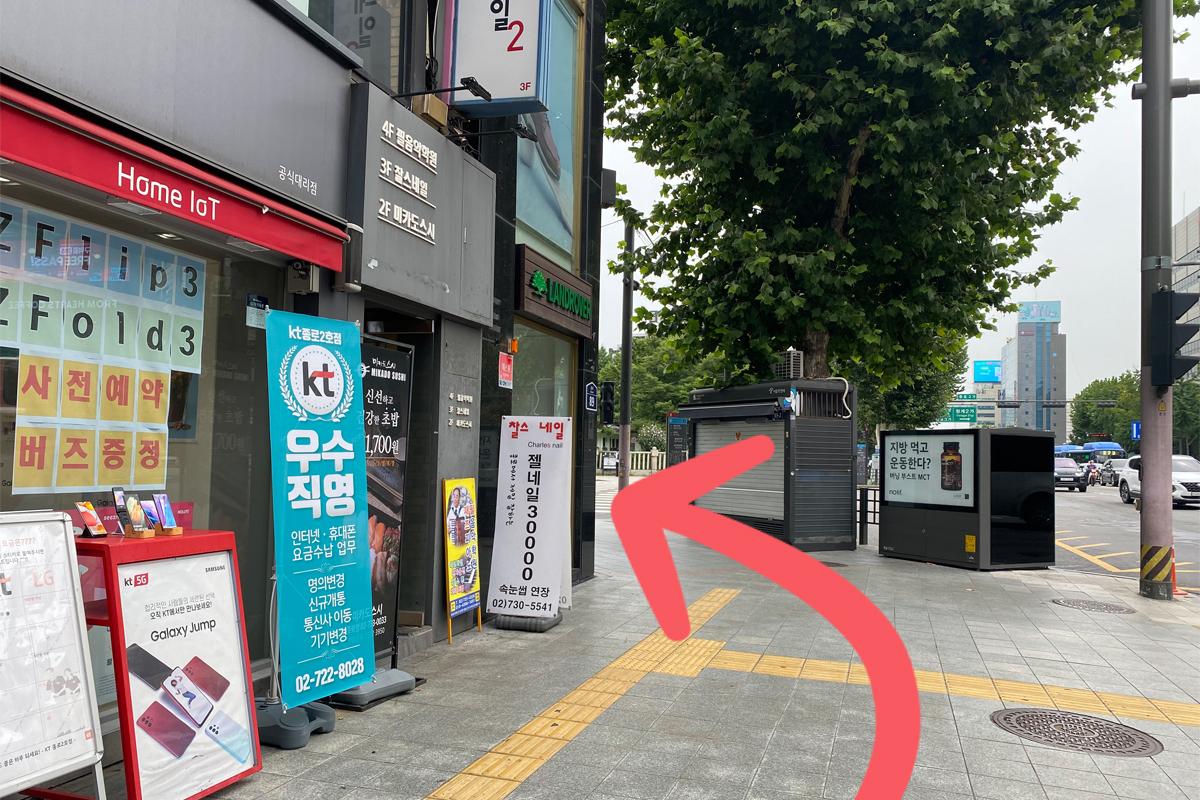 Go straight.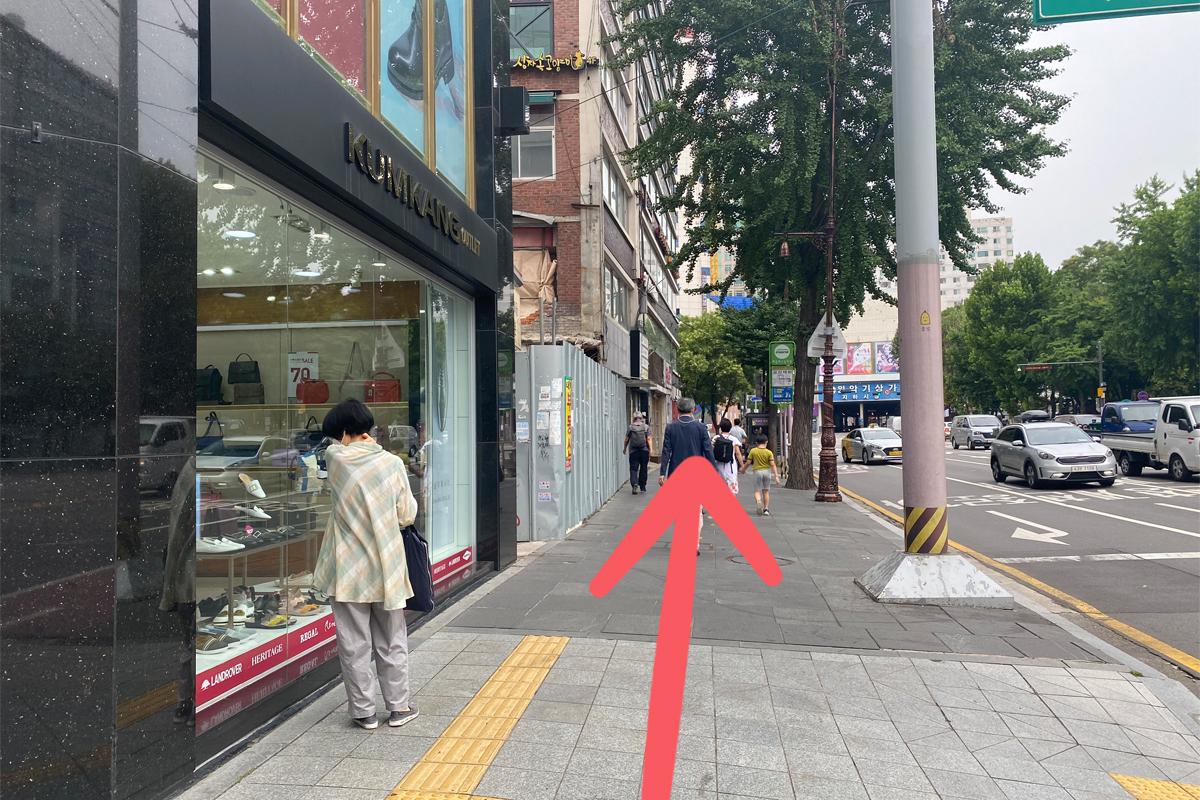 As you go, you will see Insadong on your left.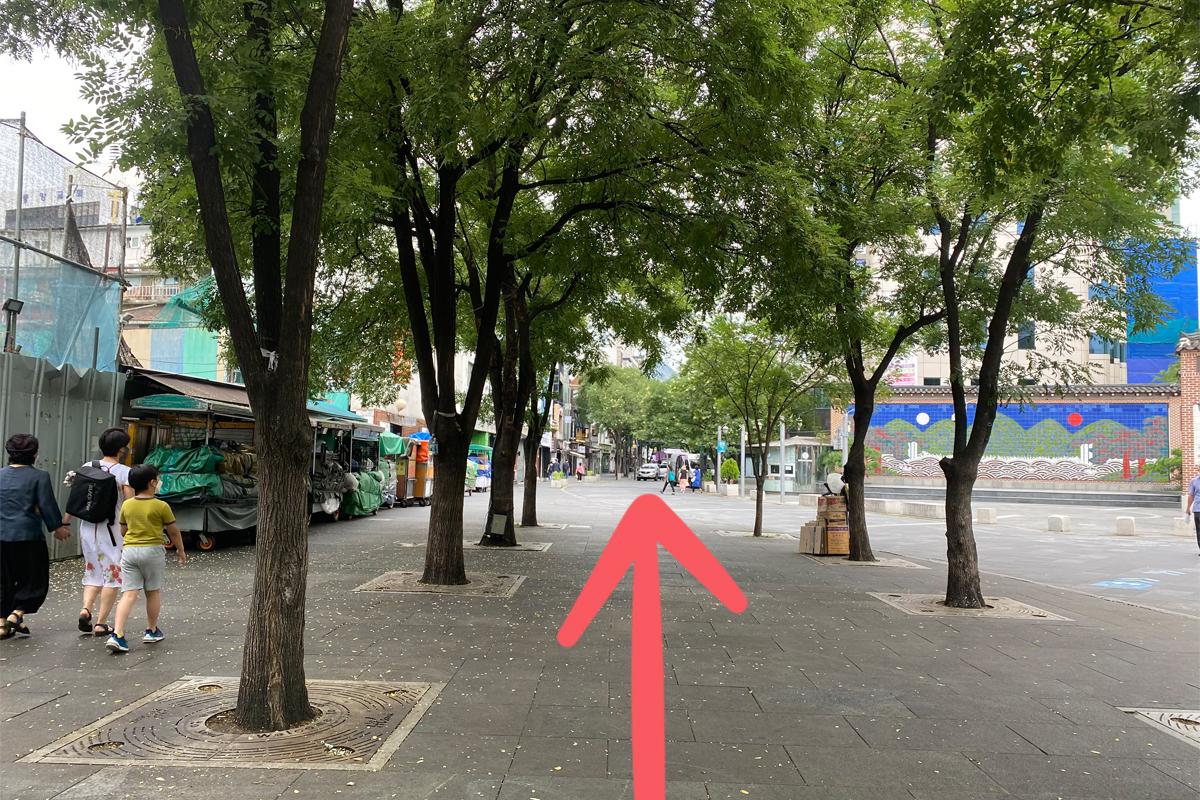 The information center will be on your right.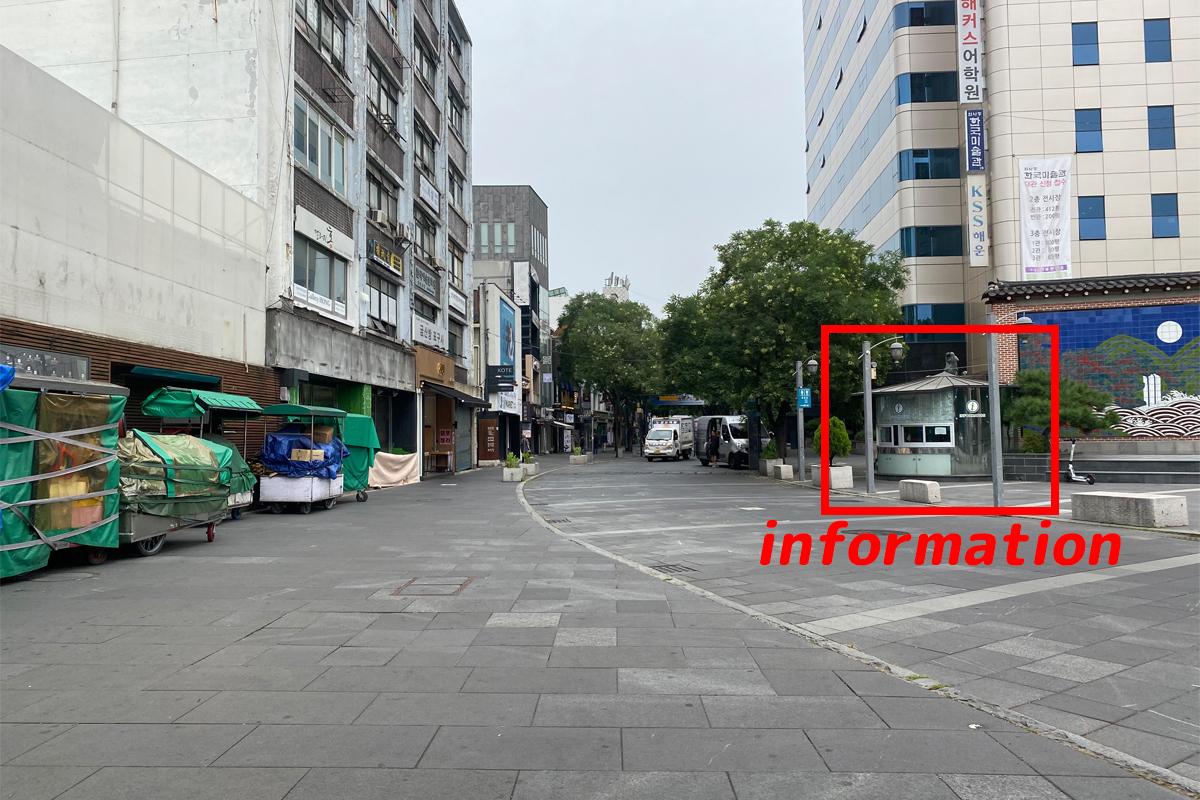 Behind it is the Alive Museum and Dynamic Maze.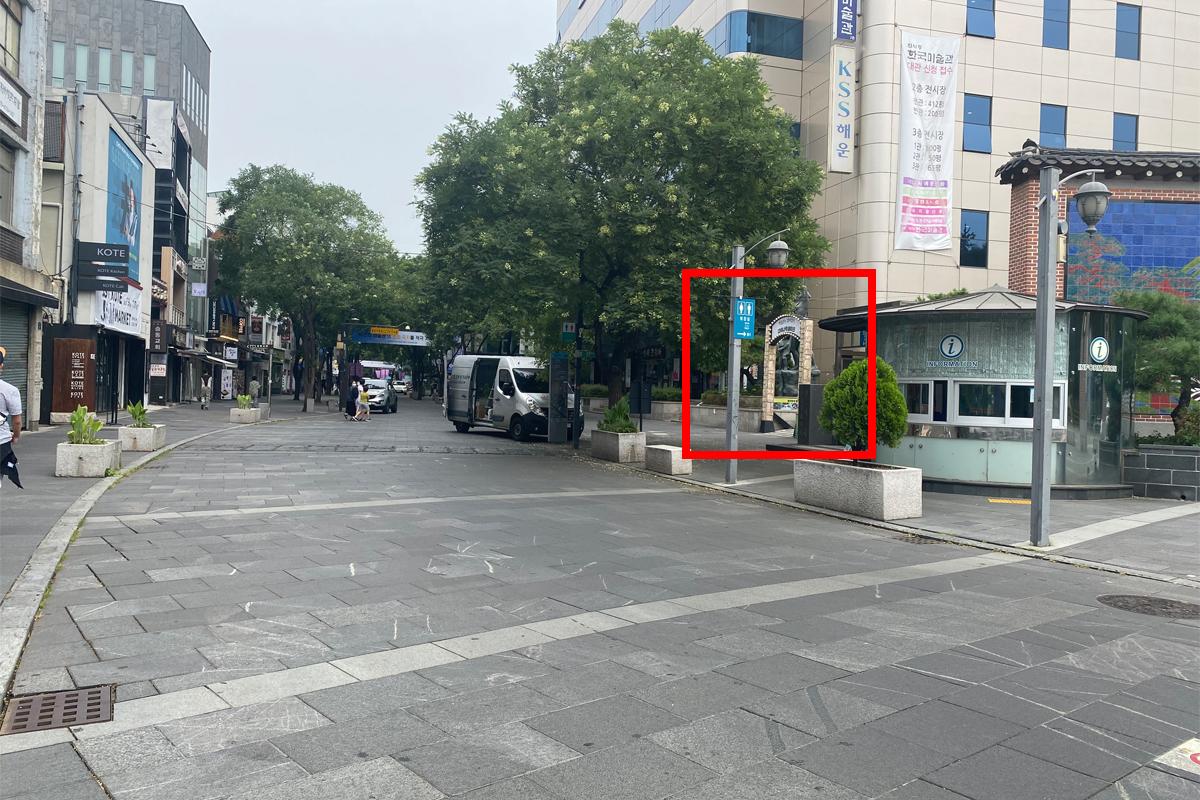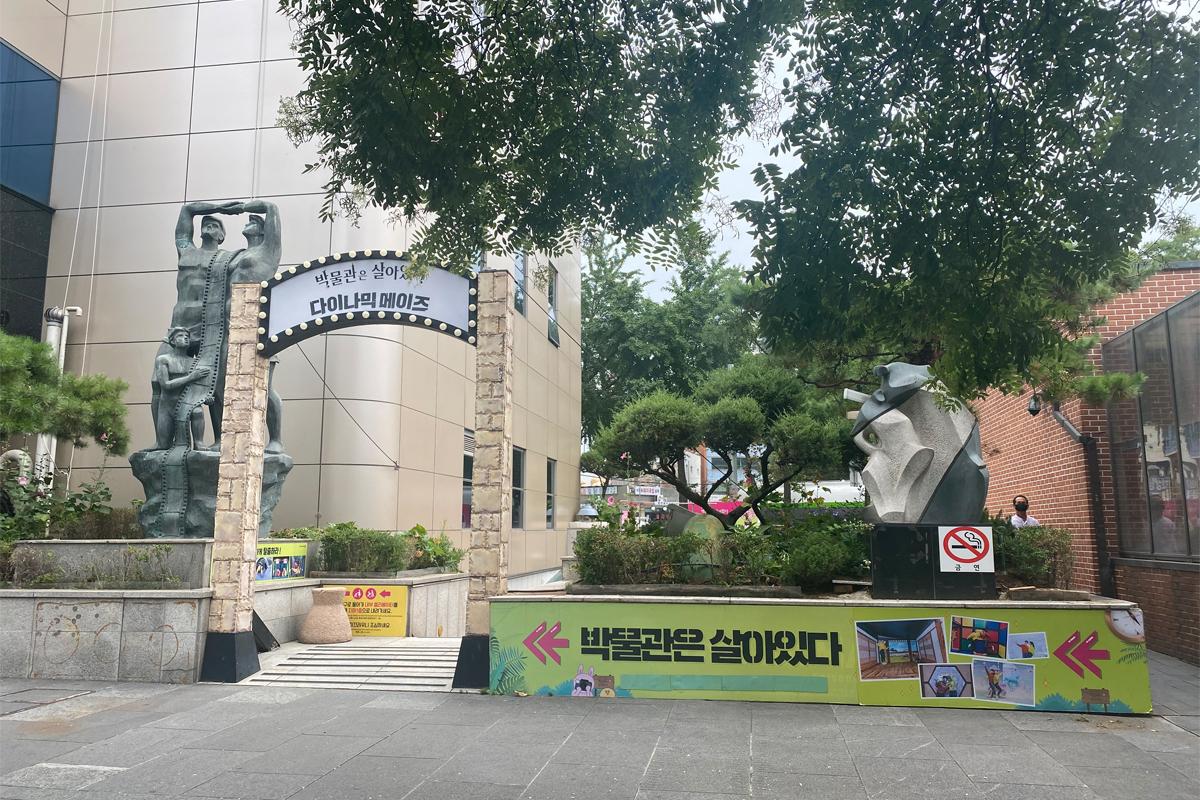 ---
Click RESERVE to make your reservation now!
---