A Sweet Escape to "Knotted Donut" in Jamsil, Seoul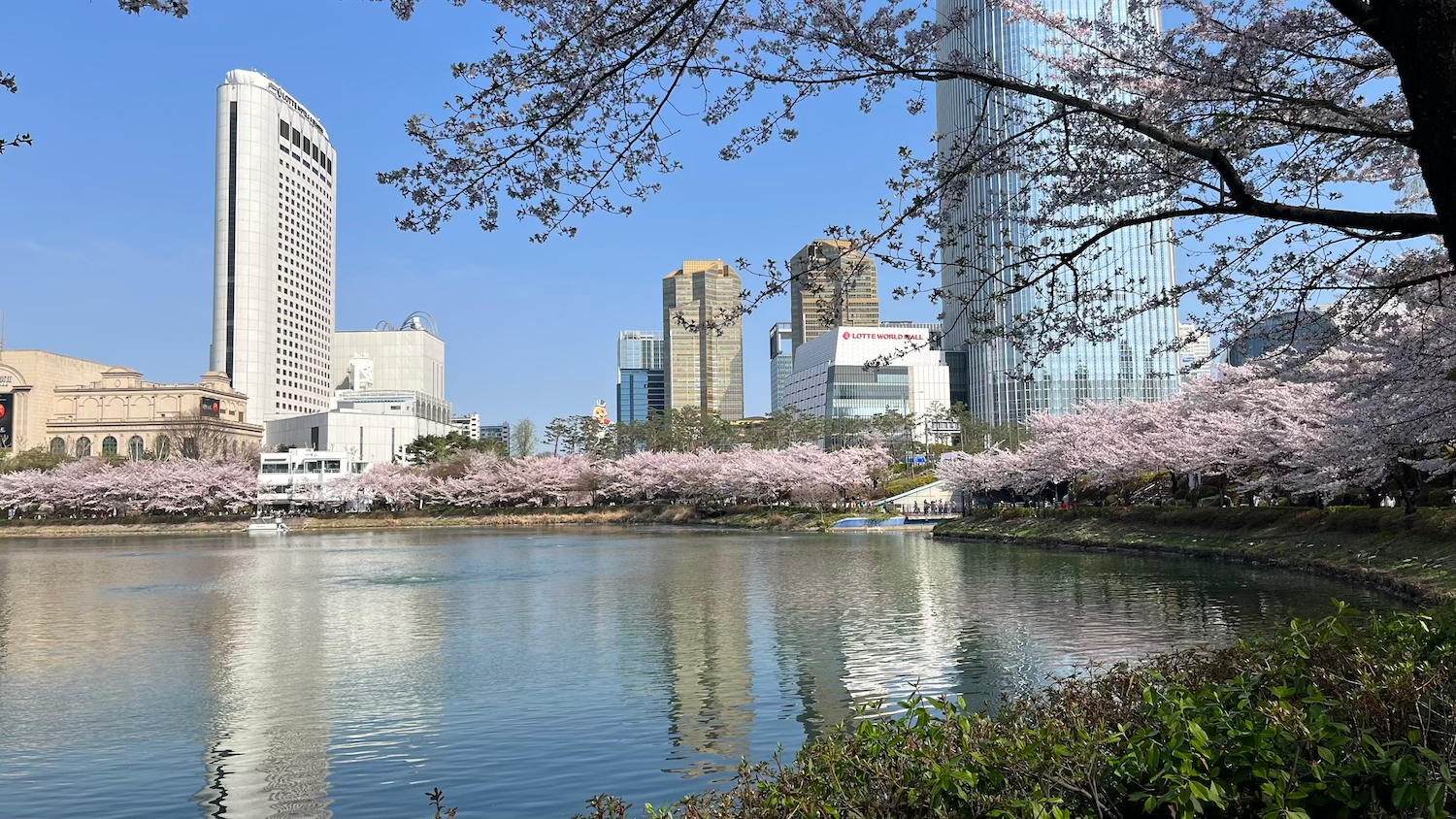 Located near Jamsil Station and Seokchon Lake, "Knotted Donut" has quickly become a must-visit destination for donut enthusiasts in Seoul. This popular donut franchise is situated on the 5th floor of the Lotte Tower Mall, making it an easy and convenient stop for anyone exploring the area.
Having recently opened in late March, the "Knotted Donut" has already amassed an impressive following. Unlike other locations in Seoul, this particular store boasts a significantly larger space, allowing for more customers to indulge in their sweet cravings.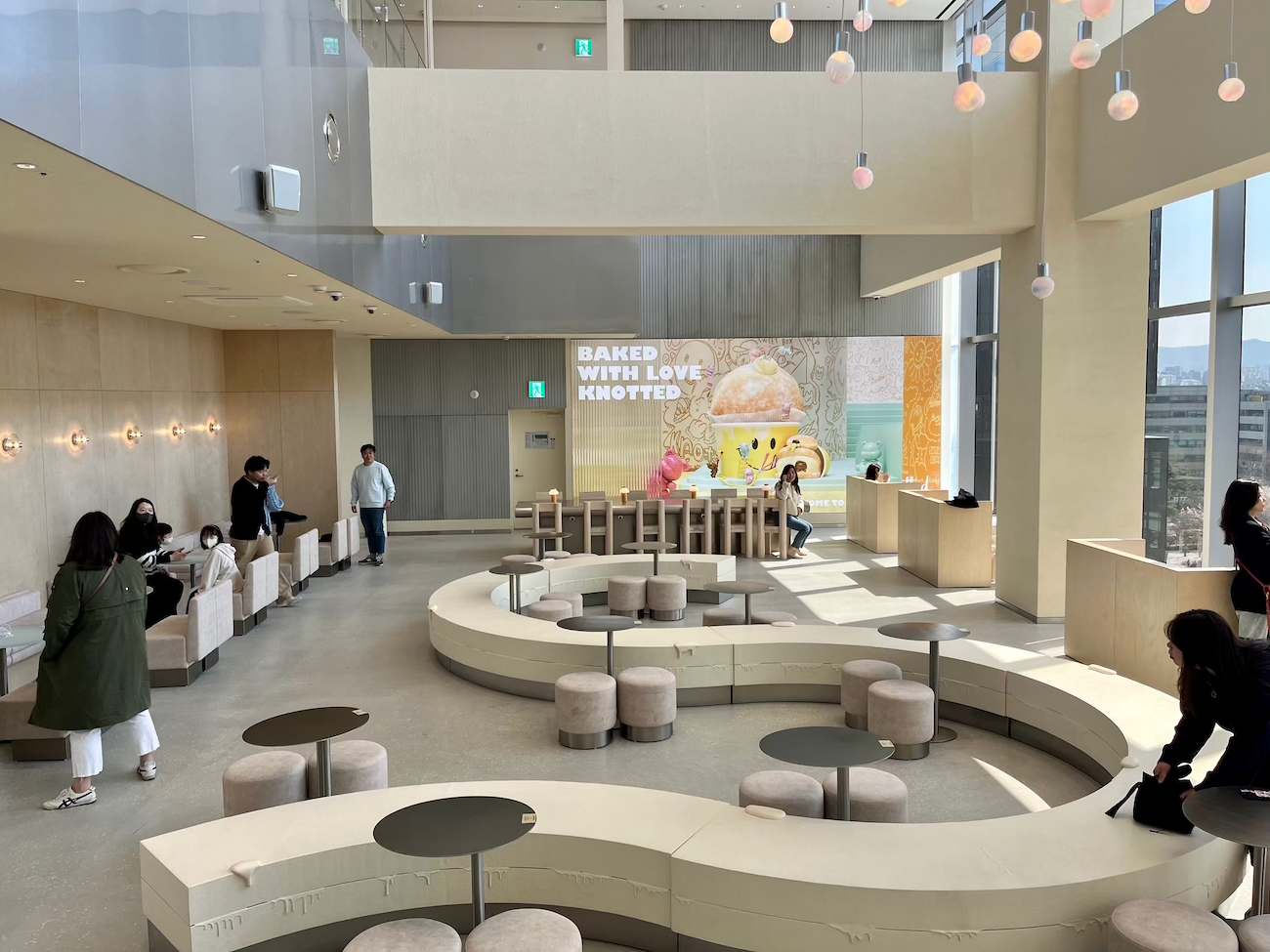 Spanning two floors, the first level offers a relaxing atmosphere where visitors can enjoy a delicious donut and a cup of coffee, all while taking in the stunning views of Seokchon Lake. The second floor is home to a beautifully designed photo zone, perfect for capturing memories with friends and family.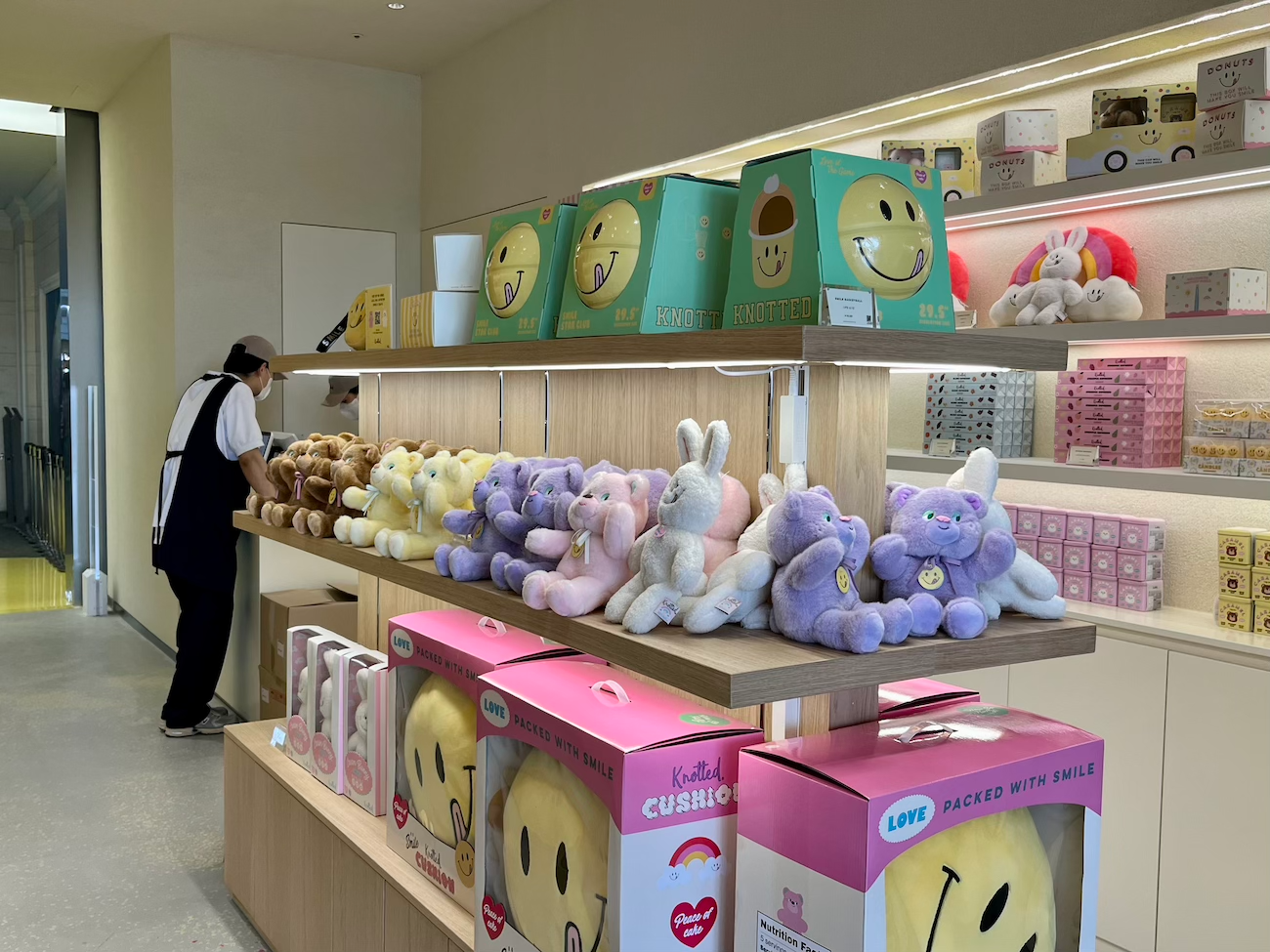 At the first floor exit, shoppers can find an array of souvenirs featuring Lotte Tower's iconic pink bear jelly figurines, ballpoint pens, and even donut-shaped neck pillows.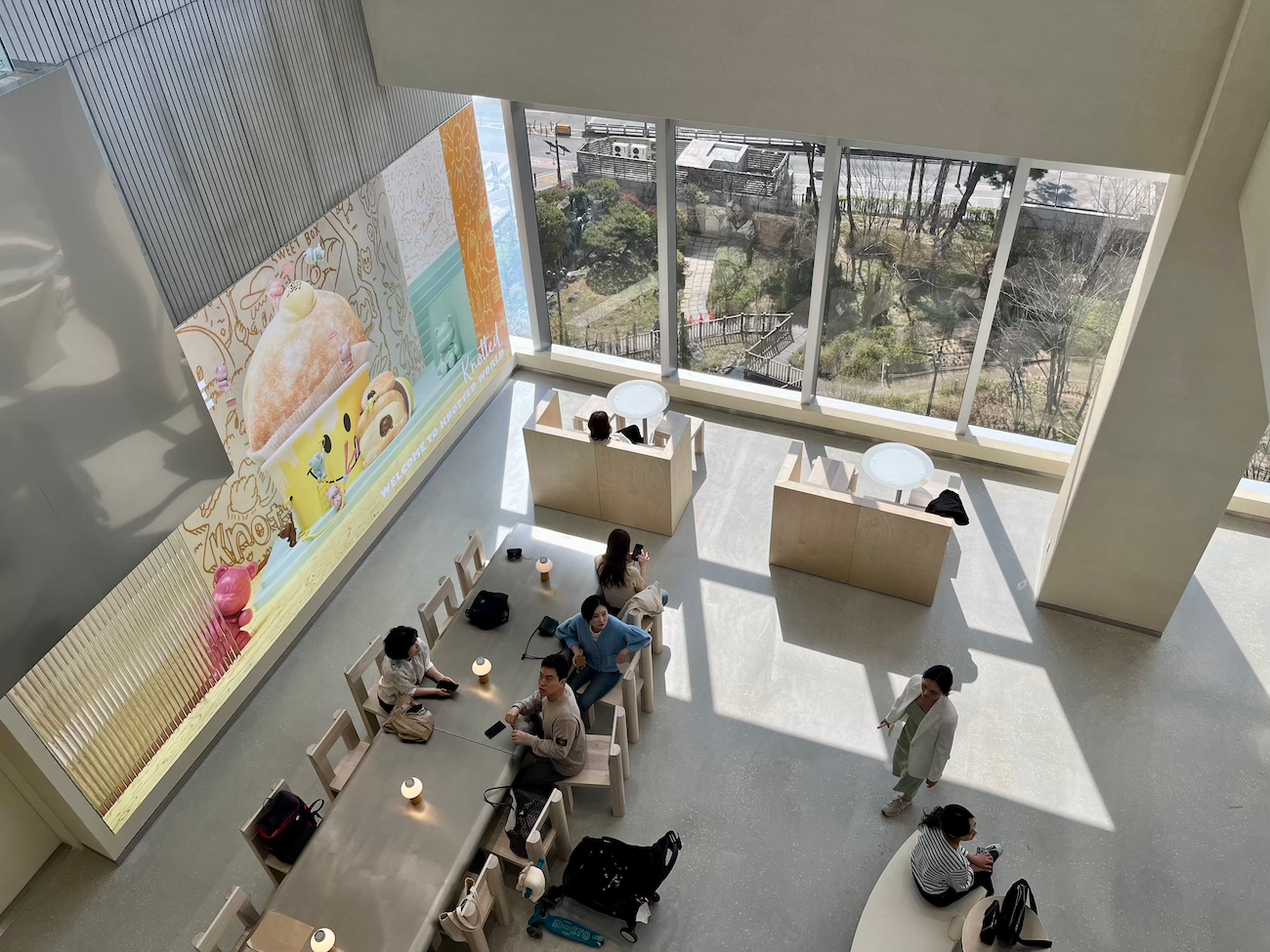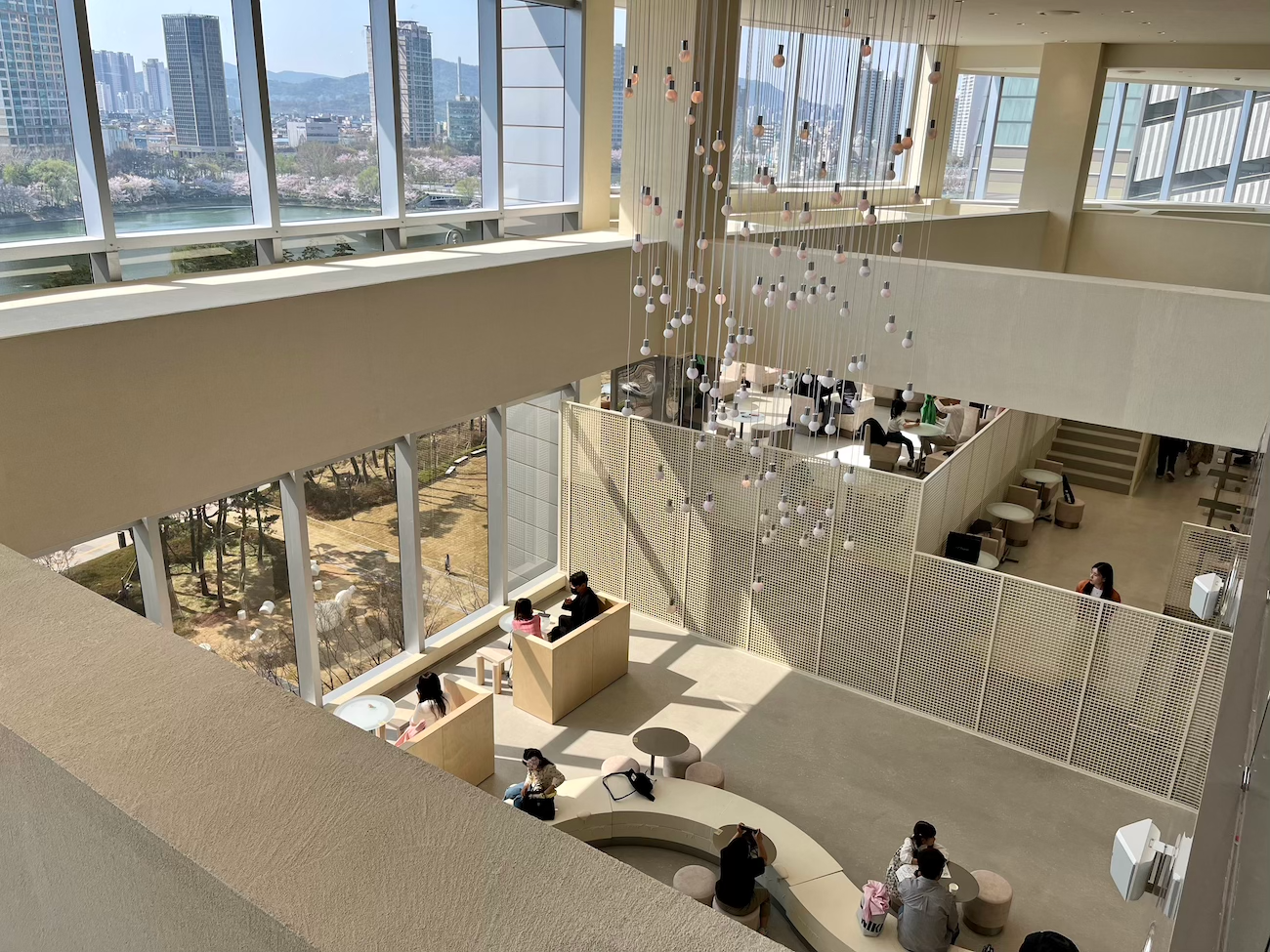 While the wait time for a table is typically around 20-30 minutes, some reviews suggest it could be as long as 40 minutes during peak times. Nevertheless, the scrumptious donuts are well worth the wait. With a wide variety of options available, there's something to suit every taste bud. In line with its reputation as one of the most popular donuts in Korea, the flavor and quality certainly do not disappoint - particularly their signature cream-filled donut!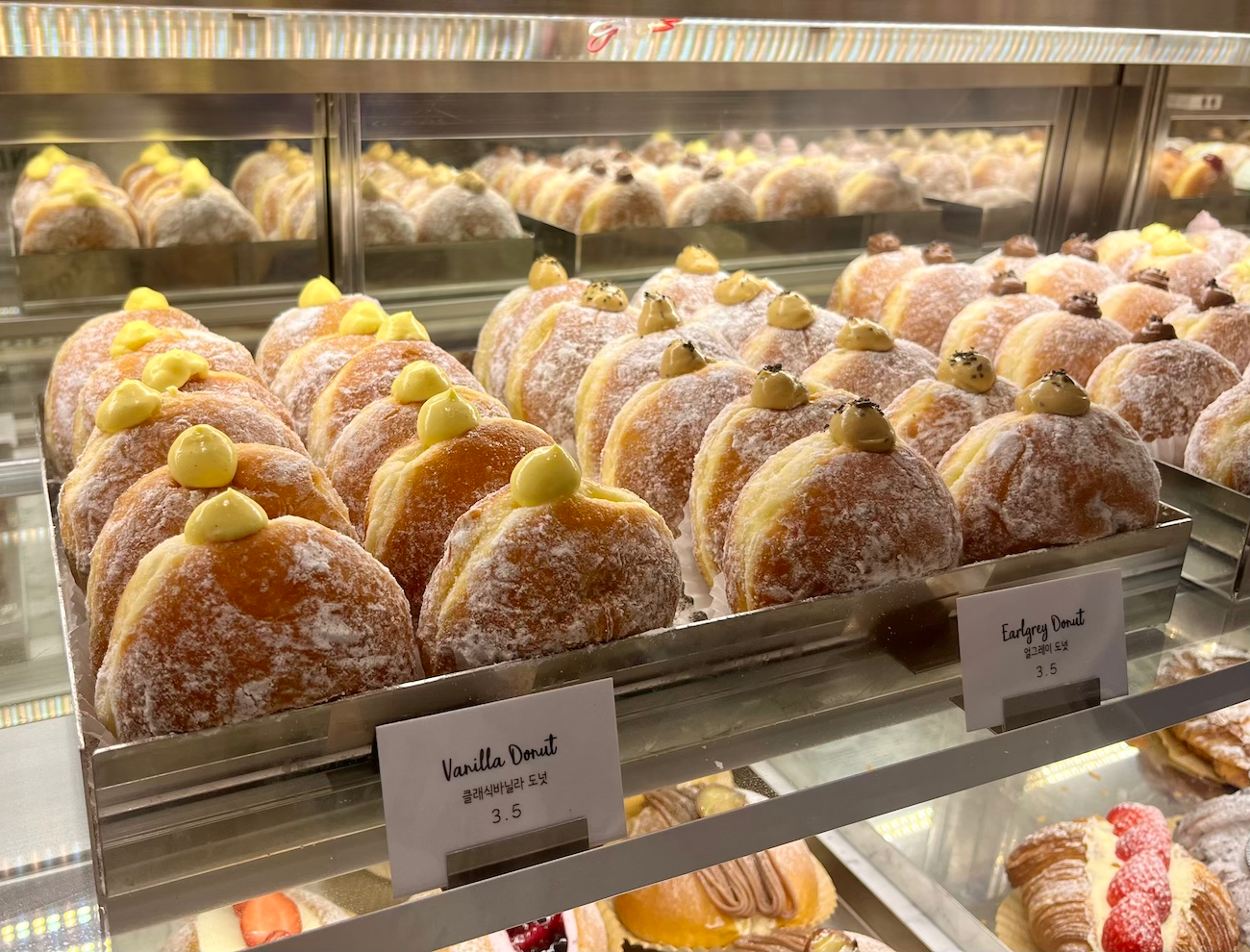 If you find yourself in Seoul, make sure to visit the "Knotted Donut" in Jamsil for a sweet and memorable experience.