Yuzu Ramen: A Fusion of Japanese and Korean Flavors in Seoul
If you find yourself in Seoul and craving a steaming bowl of ramen with a unique twist, Yuzu Ramen in Seoul Station is the place to go. As a Japanese person who has eaten ramen all over Japan, I was curious to try this highly recommended fusion of Japanese and Korean flavors. Here's my experience.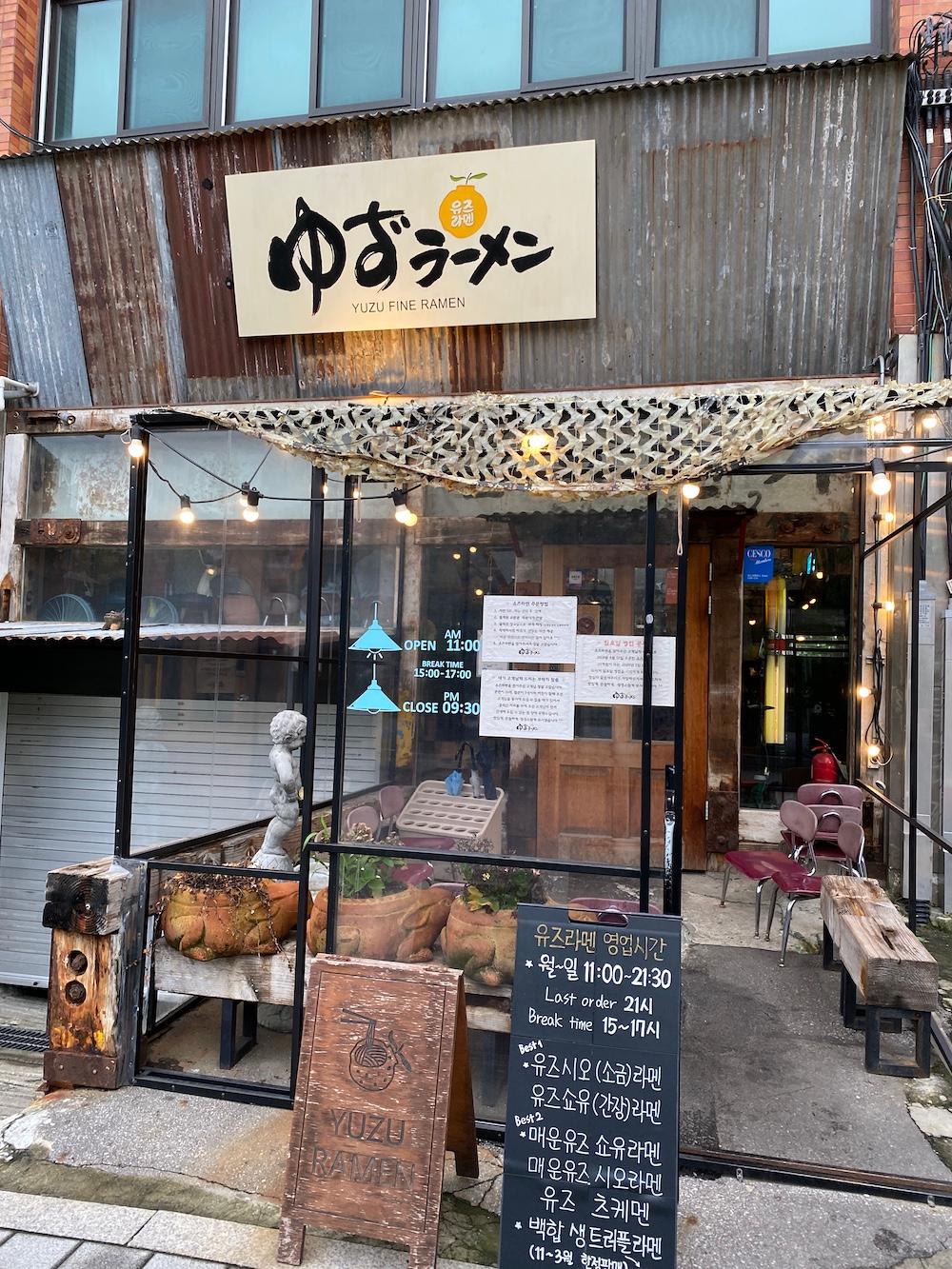 First, let me warn you: Yuzu Ramen is extremely popular. Be prepared to wait at least 30 minutes in line to get a seat, but trust me, it's worth the wait.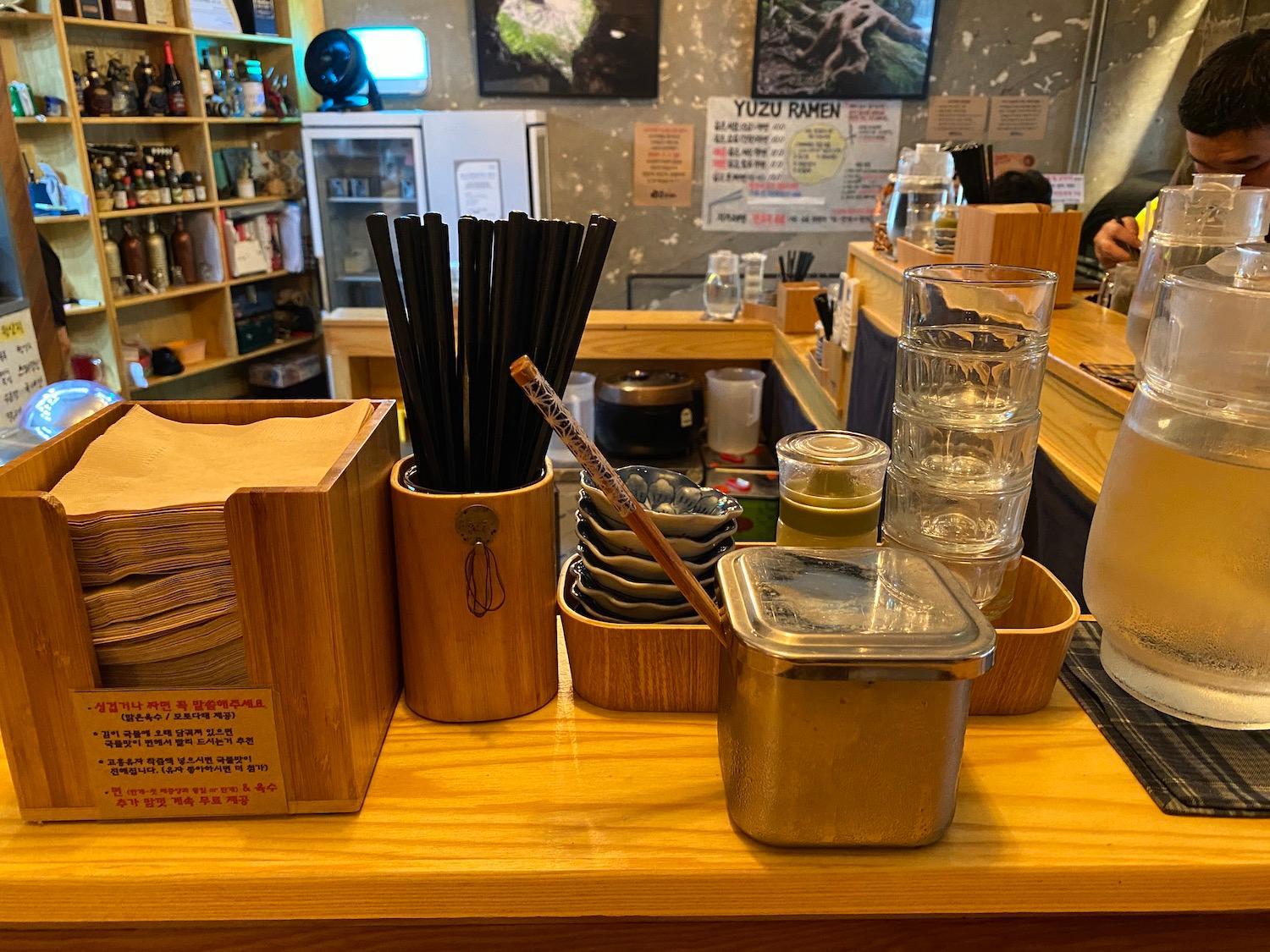 The location is easy to find, as it is situated right in front of Seoul Station. Even though the ordering process can be a bit challenging for foreigners since it's done through a kiosk, the staff was kind enough to approach me and help me with my order. (Korean Address: 서울 중구 만리재로 217)
One of the surprises at Yuzu Ramen was the high-quality draft beer, which perfectly complemented the ramen. The unique side dish of Korean-style green onion kimchi was also a pleasant surprise, and it paired exceptionally well with the ramen. I found myself wishing I could bring this delicious kimchi back to Japan.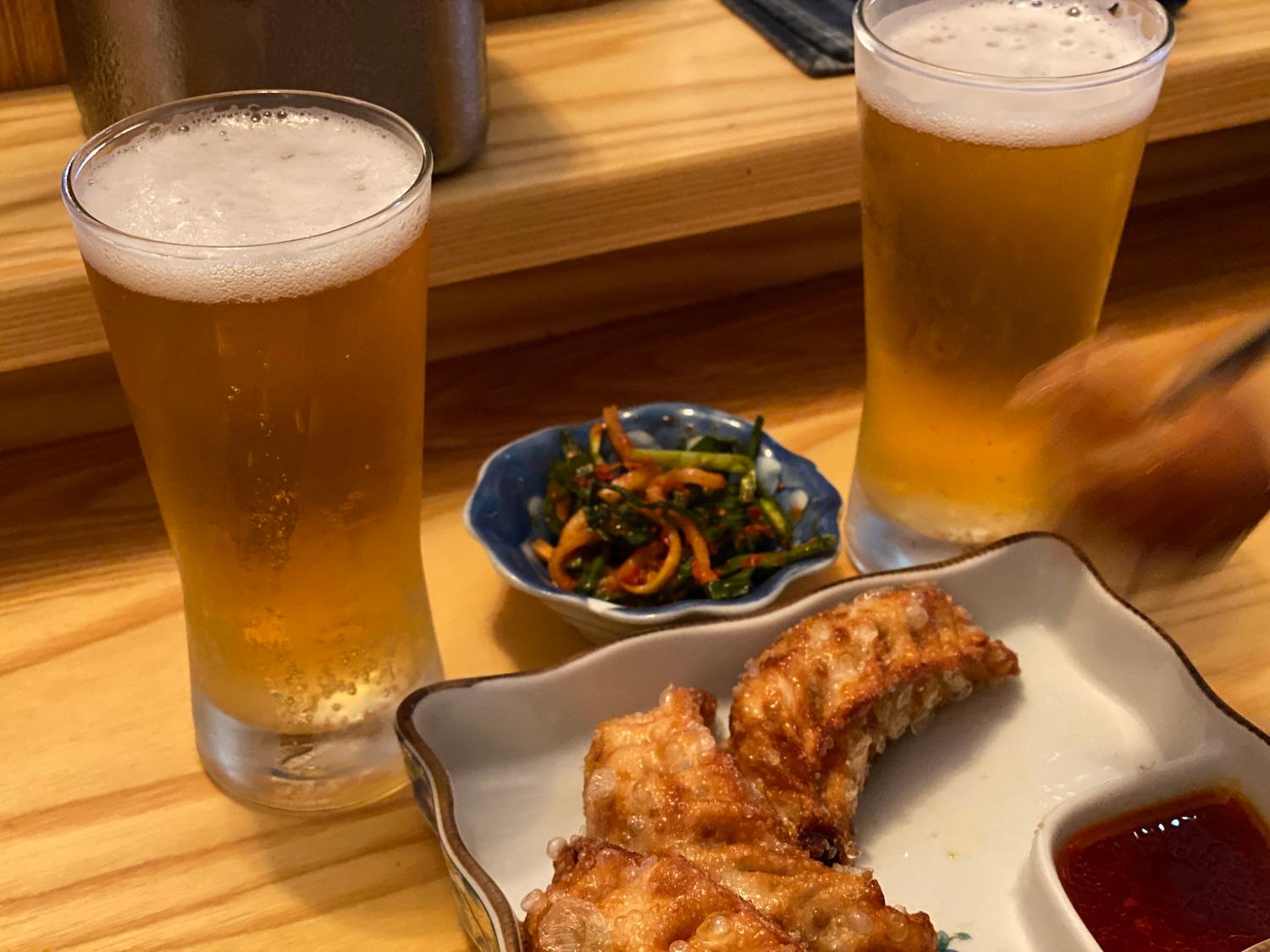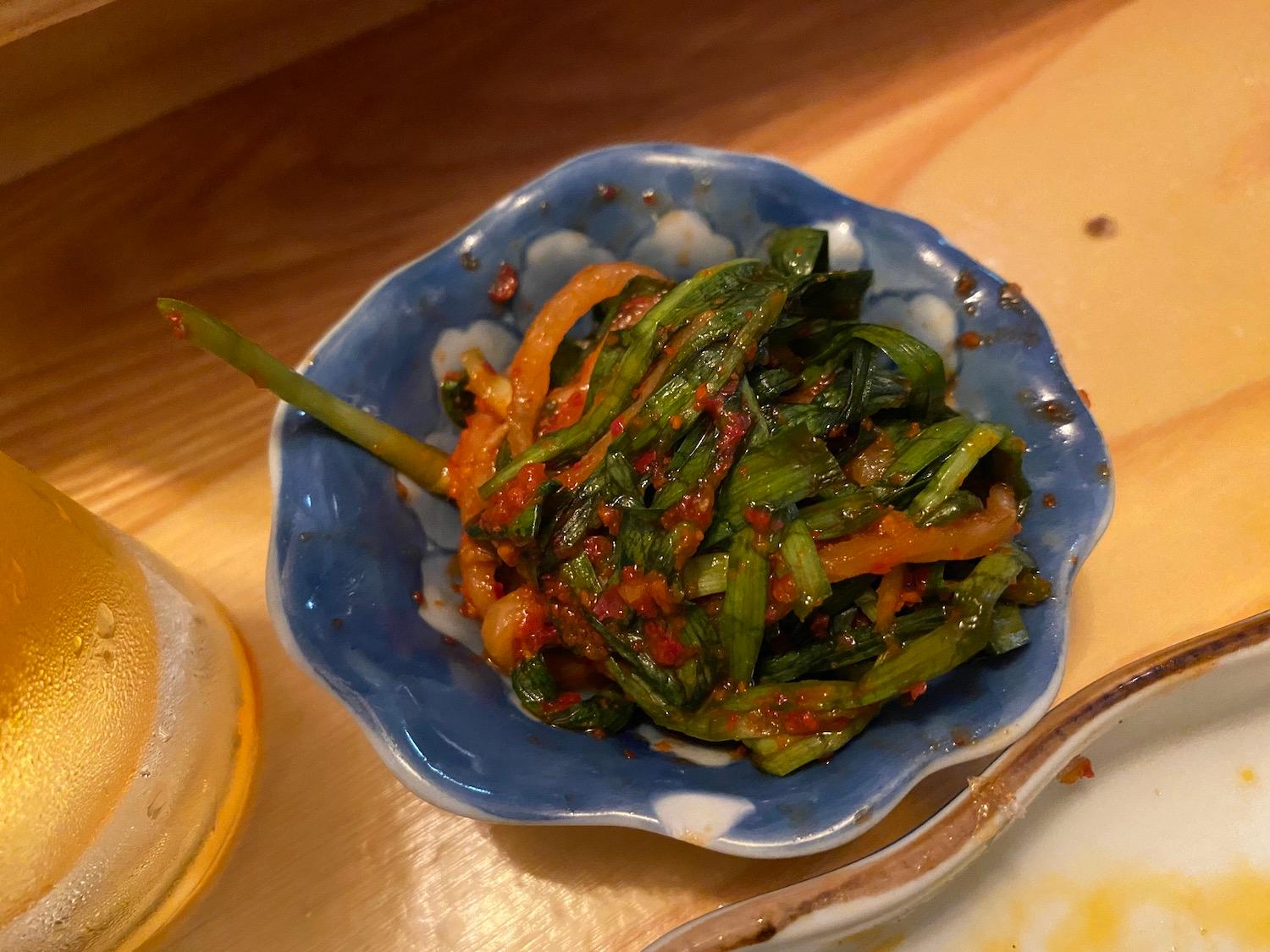 My friend and I ordered two types of ramen: a salt ramen 유즈시오라멘 (₩12,000) and a spicy salt ramen 매운유즈시오라멘 (₩13,000). Feeling hungry, we also decided to try the fried kimchi dumplings (₩4,000). We noticed they offered truffle ramen on the menu, but couldn't bring ourselves to try such an unusual combination.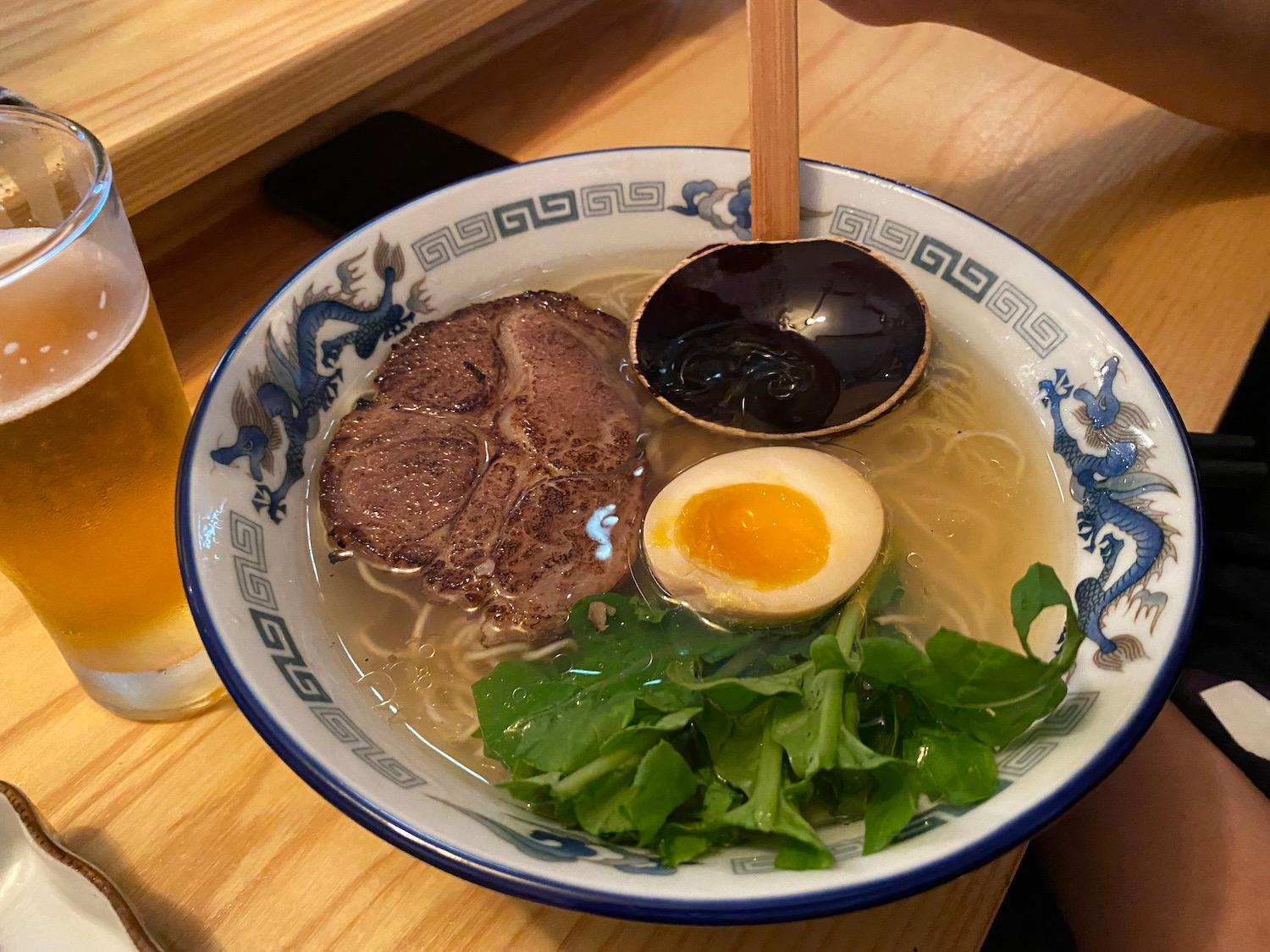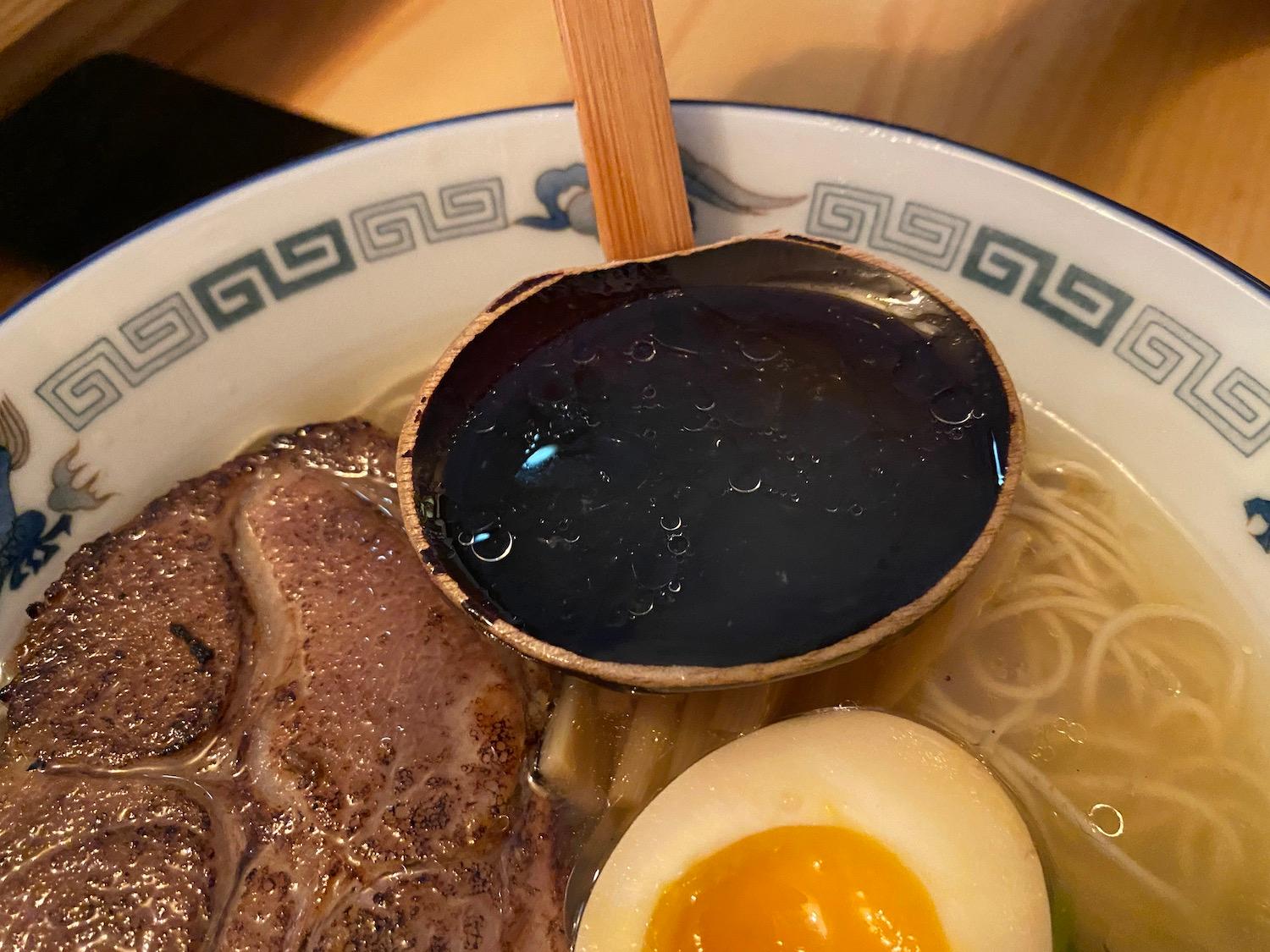 The salt ramen was a delightful blend of familiar flavors with a slight twist. Reminiscent of traditional Japanese ramen, the broth was rich and flavorful without being overly oily. This lighter broth seemed to cater to Korean preferences, as they typically enjoy dishes with less oil. The noodles were cooked to perfection, providing a pleasant chewiness that balanced the savory broth. The green onion kimchi side dish added a unique touch to the ramen, enhancing the overall dining experience.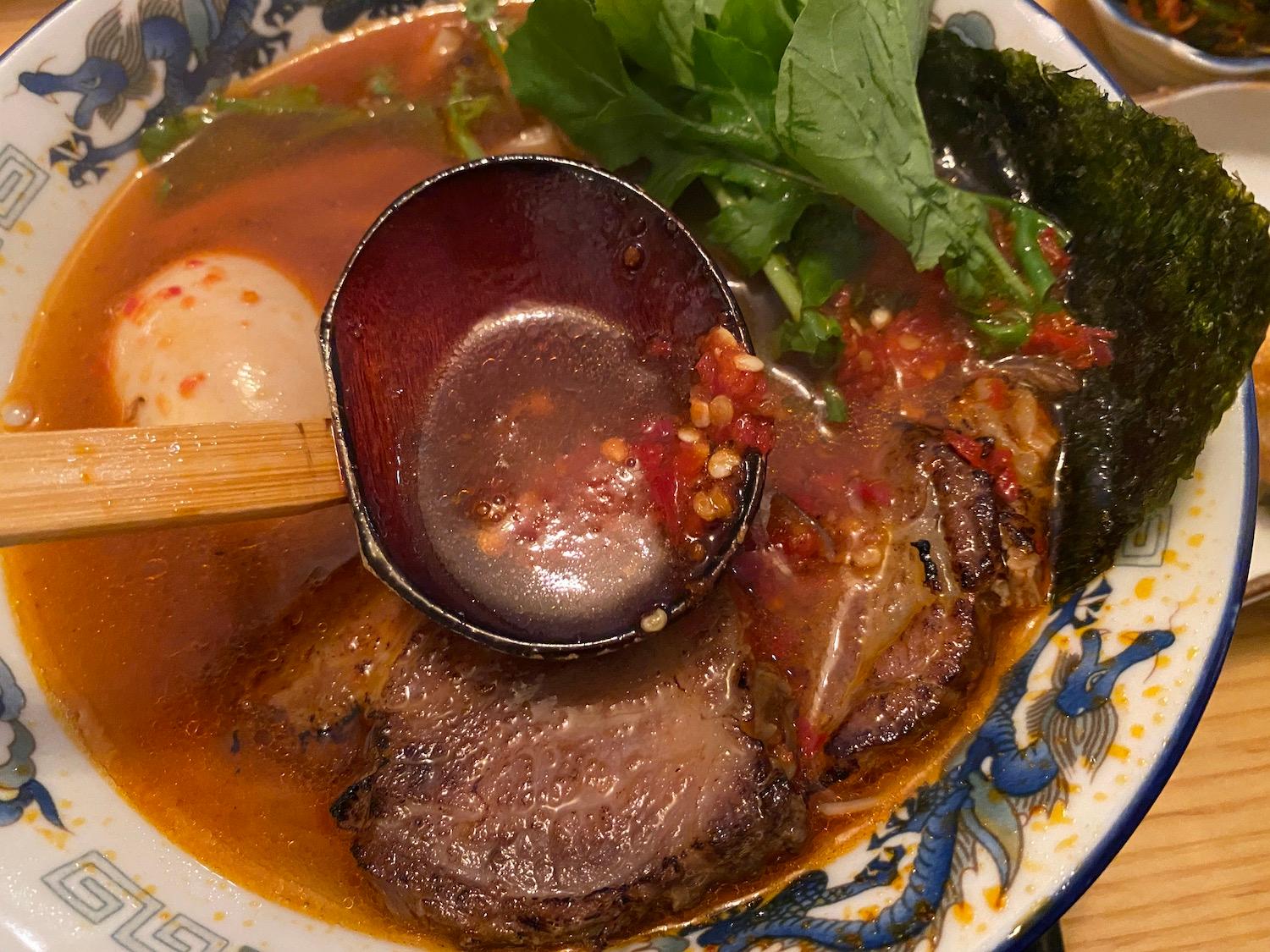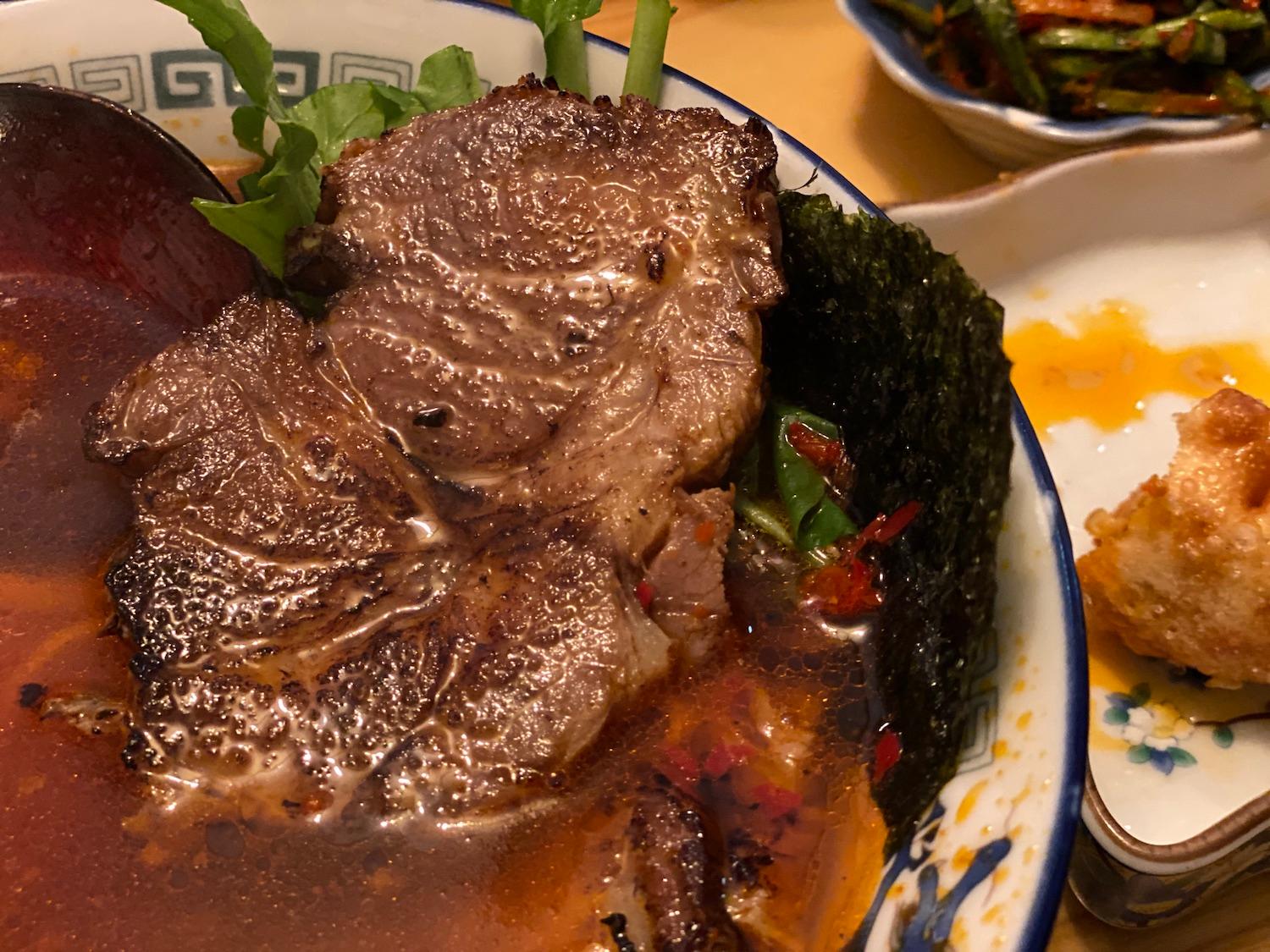 The spicy salt ramen, on the other hand, was a bold and fiery dish. The broth had the same flavorful base as the salt ramen but was infused with a generous amount of spice that made it incredibly hot for our Japanese taste buds. While it might be too intense for some, it's likely a popular choice among those who enjoy Korean spicy dishes. The noodles in this dish were also cooked to perfection, and the chashu's tenderness helped to cut through some of the spiciness, making it more palatable. Despite its heat, the spicy salt ramen was an exciting and flavorful experience that showcased the harmony of Japanese and Korean culinary elements.
Both ramens featured fantastic chashu (braised pork slices), which seemed to have a slight Korean-style bulgogi flavor added. The meat appeared to be of high quality and was quite tender. The dumplings were also tasty, though the kimchi filling made them slightly spicy for Japanese taste buds.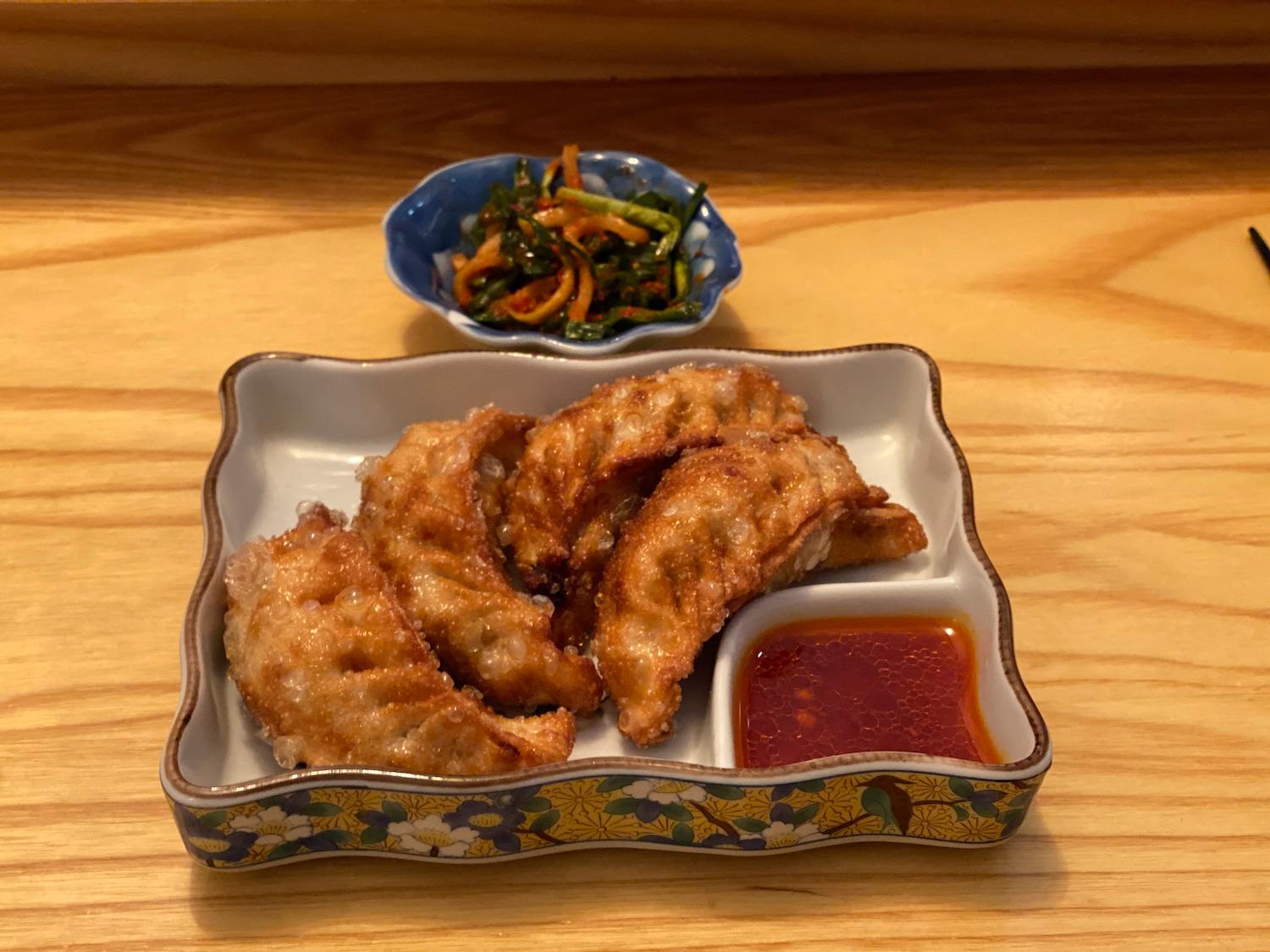 The fried kimchi dumplings were another pleasant surprise at Yuzu Ramen. While they were slightly spicy for Japanese taste buds, likely due to the kimchi filling, they were still an enjoyable treat. The dumplings were crispy on the outside, creating a satisfying contrast with the soft and flavorful filling. Moreover, they paired exceptionally well with the draft beer we had, making them a great addition to our meal. The fusion of Japanese and Korean flavors in these dumplings further showcased Yuzu Ramen's talent for creating delicious and innovative dishes.
Another notable feature of Yuzu Ramen is the unlimited noodle refills, which allow customers to enjoy as many servings of noodles as they desire. This might be particularly appealing to those with larger appetites or who simply can't get enough of the delicious ramen. As a Japanese person, however, I couldn't take full advantage of this offer since I was already quite full from the generous portions we had. My inability to enjoy the unlimited refills doesn't diminish my overall positive experience at Yuzu Ramen, but it's worth mentioning for fellow diners who might be interested in this unique offering.
If I were to visit Yuzu Ramen again, I would definitely go for the salt ramen. And I can't stop thinking about the green onion kimchi even after returning to Japan! If you're in Seoul and looking for a delightful blend of Japanese and Korean flavors, don't hesitate to give Yuzu Ramen a try.