Haeundae Amso Galbi: The Most Famous Galbi Restaurant in Bus
If you're looking for the best galbi (Korean-style grilled short ribs) in Busan, look no further than Haeundae Amso Galbi. This restaurant is renowned for its exquisite galbi dishes, and it's no surprise that people are willing to queue up just to get a taste.
While the price tag may be steep (a serving of marinated galbi costs around KRW 52,000 per person, and the portion size is not particularly large), the quality of the meat is top-notch and the taste is unparalleled. If you're looking to indulge, be prepared to spend at least KRW 100,000 per person for a satisfying meal.
Despite the high prices, the restaurant is always bustling with customers, and it's not uncommon to see a long queue outside. Fortunately, the restaurant has a parking lot, so you won't have to worry about finding a place to park your car.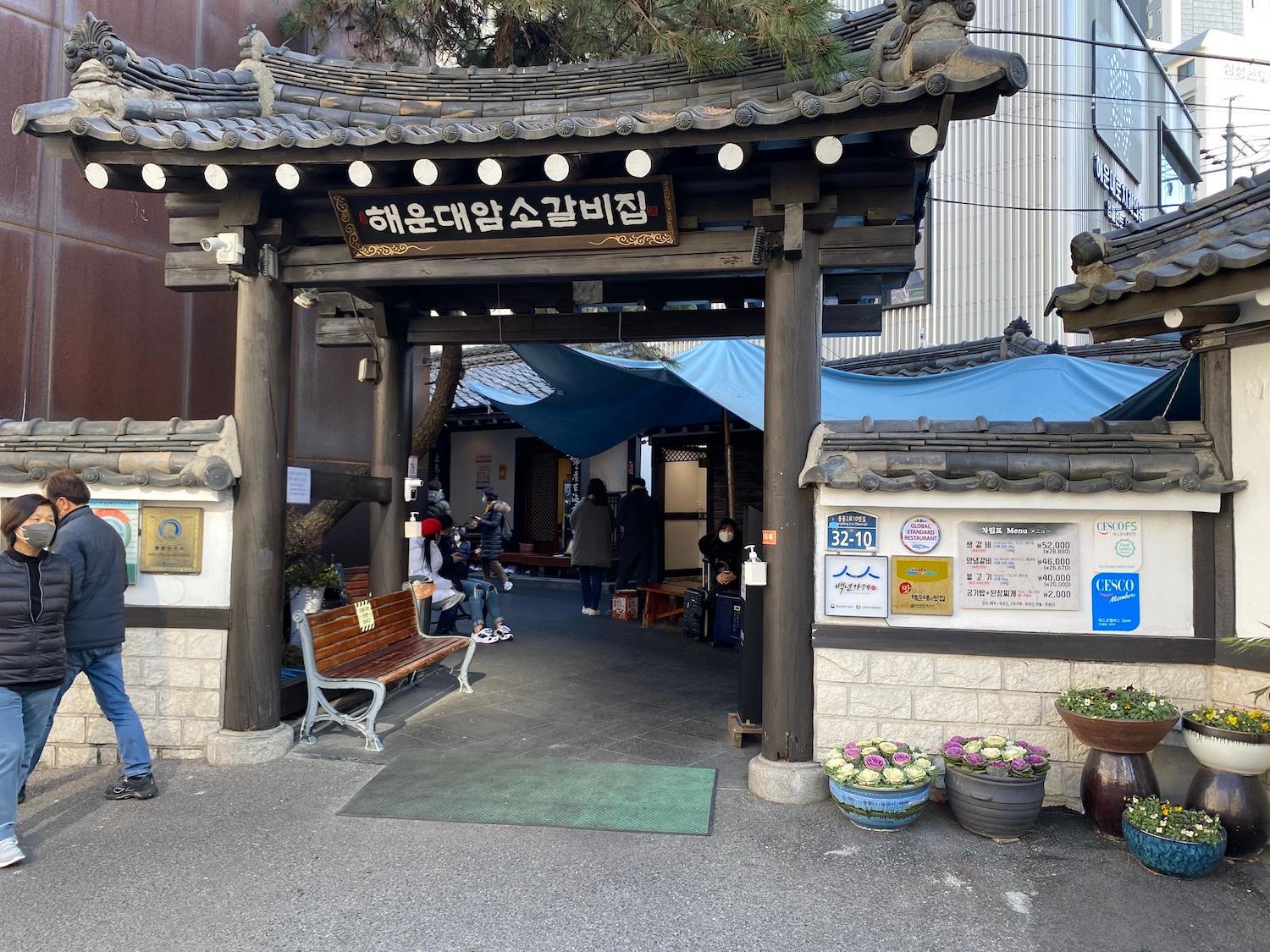 If you're planning to visit Haeundae Amso Galbi, be prepared to wait. Even if you arrive before the restaurant opens, you may end up with a waitlist number over 50 (I arrived at 9 AM and had to put my name down on the waiting list). The restaurant opens at 11:30 AM, and customers are called in order of their waitlist numbers. If you're not present when your number is called, you'll have to go back to the end of the queue.
The menu at Haeundae Amso Galbi features two types of galbi: plain (unseasoned) and marinated. Unfortunately, they were out of the plain galbi when I visited, so I ended up trying the marinated galbi instead. It was absolutely delicious and showcased the true essence of Korean-style galbi.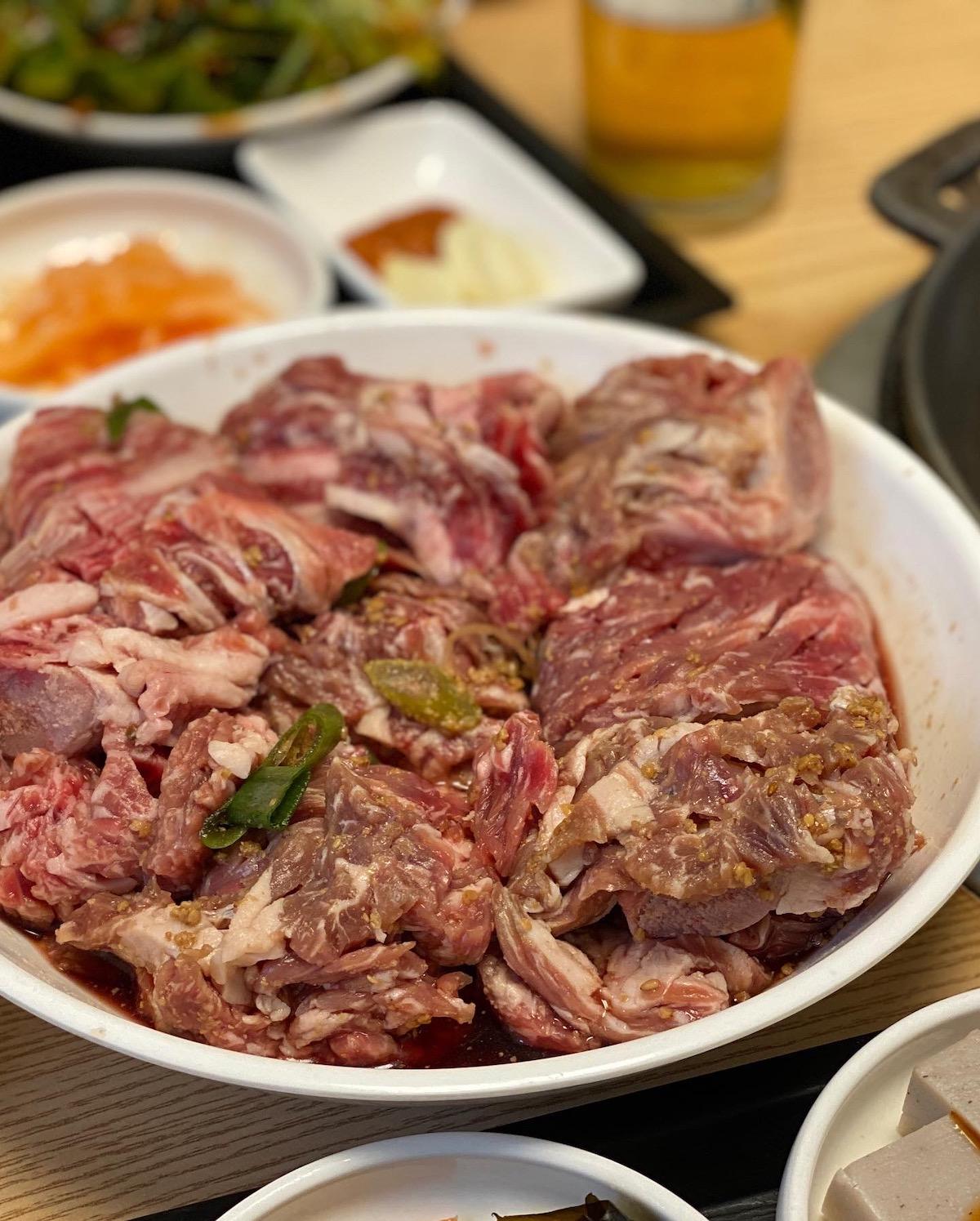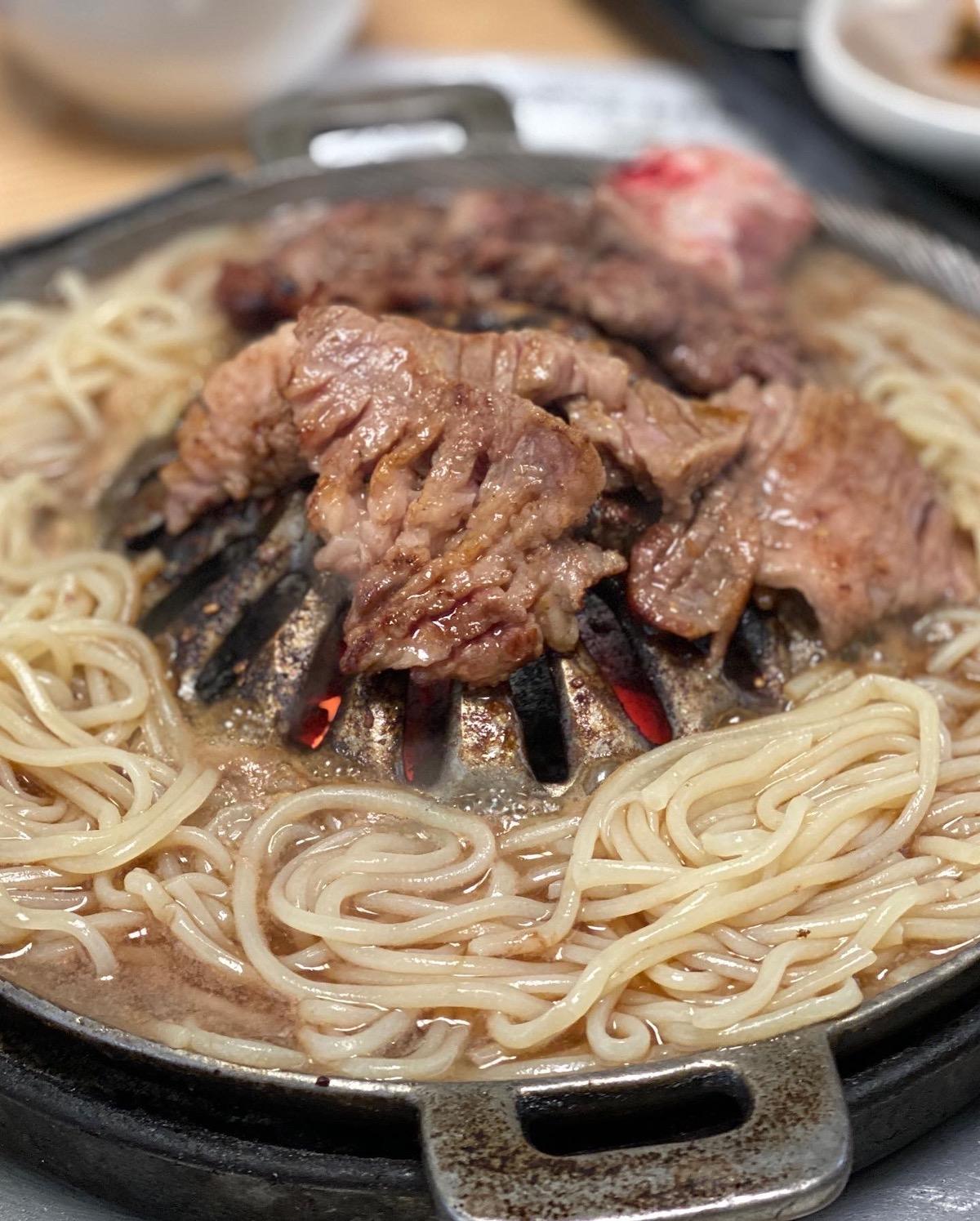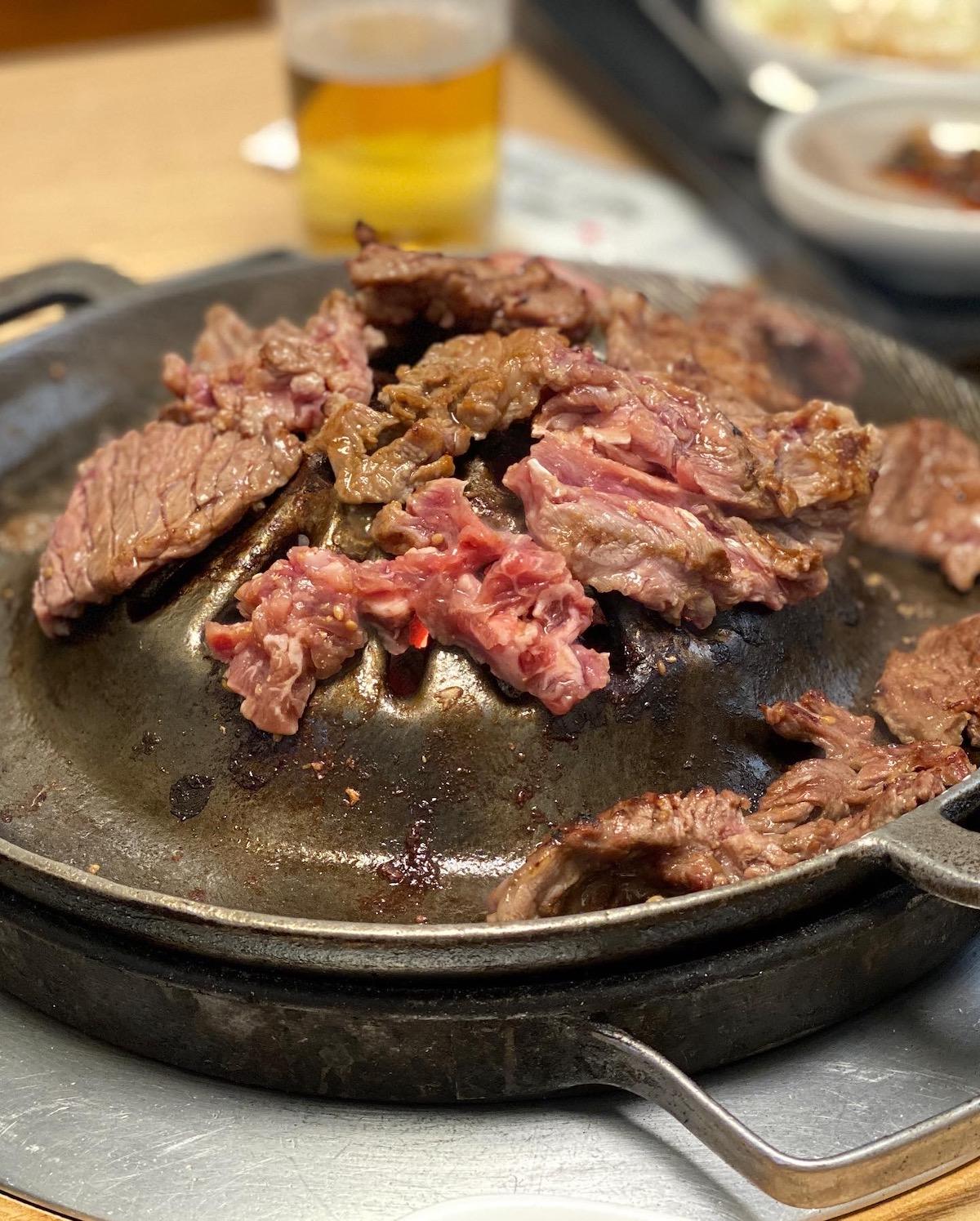 The side dishes served at Haeundae Amso Galbi are also noteworthy. They are not too spicy and are well-prepared, complementing the main dish perfectly.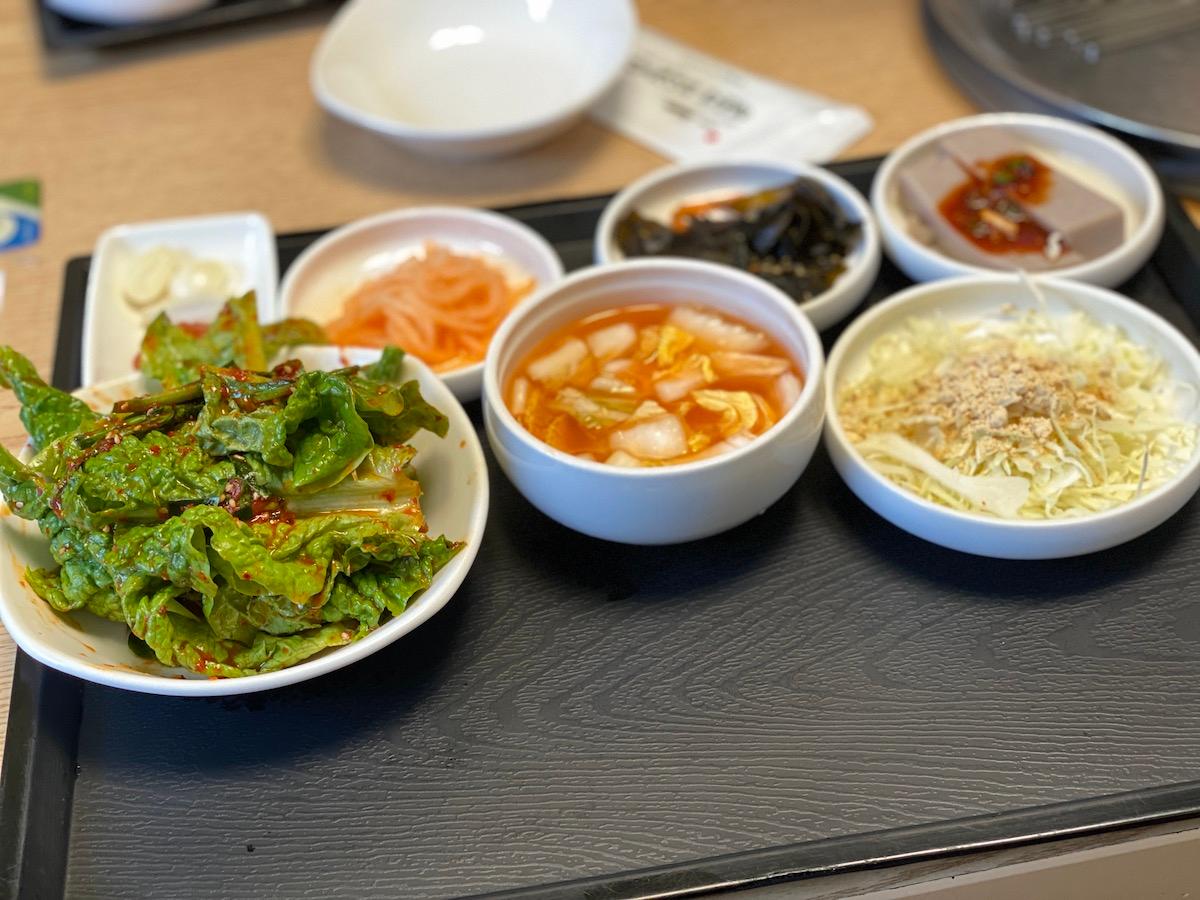 Overall, I highly recommend Haeundae Amso Galbi to anyone looking to try the best galbi in Busan. The side dishes are clean and well-prepared.