A group of good girlfriends over 60 years old, in the post-pandemic era, made an appointment to go to Seoul for a light travel of food and shopping. They completed the purchase of airline tickets and hotel reservations step by step. I bought the air tickets for the business class of Air Asia through skyscanner.com. The hotel was booked through booking.com. Even the application for K-ETA visa and the Qcode upon entry were all done by ourselves, without relying on others. The sisters researched and finally overcame all the challenges one by one.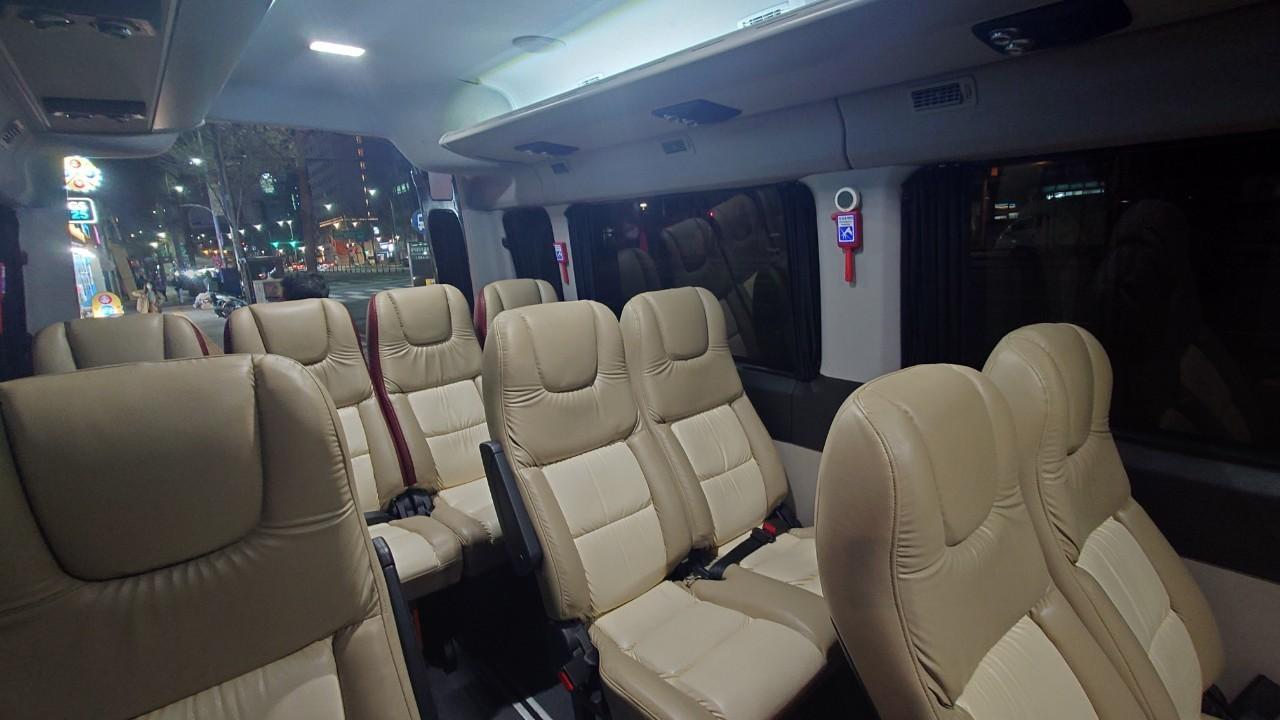 (This is Creatrip's shuttle, big and comfortable)
Due to the late arrival of our flight at Incheon Airport, we couldn't find any quick transportation-information to enter Seoul. Whether it was by train or airport bus, it would be quite late, which caused us a headache. After searching many websites for shuttle buses, they were all quite expensive. Finally, one day I saw the shuttle bus on the Creatrip website, which not only quickly arrived at the hotel, but also had a price similar to taking the airport bus. I immediately decided to place an order. Then I found that in addition to shuttle reservations, the website also has restaurant reservations and package reservations, which allowed us who know little Korean to travel freely in Seoul.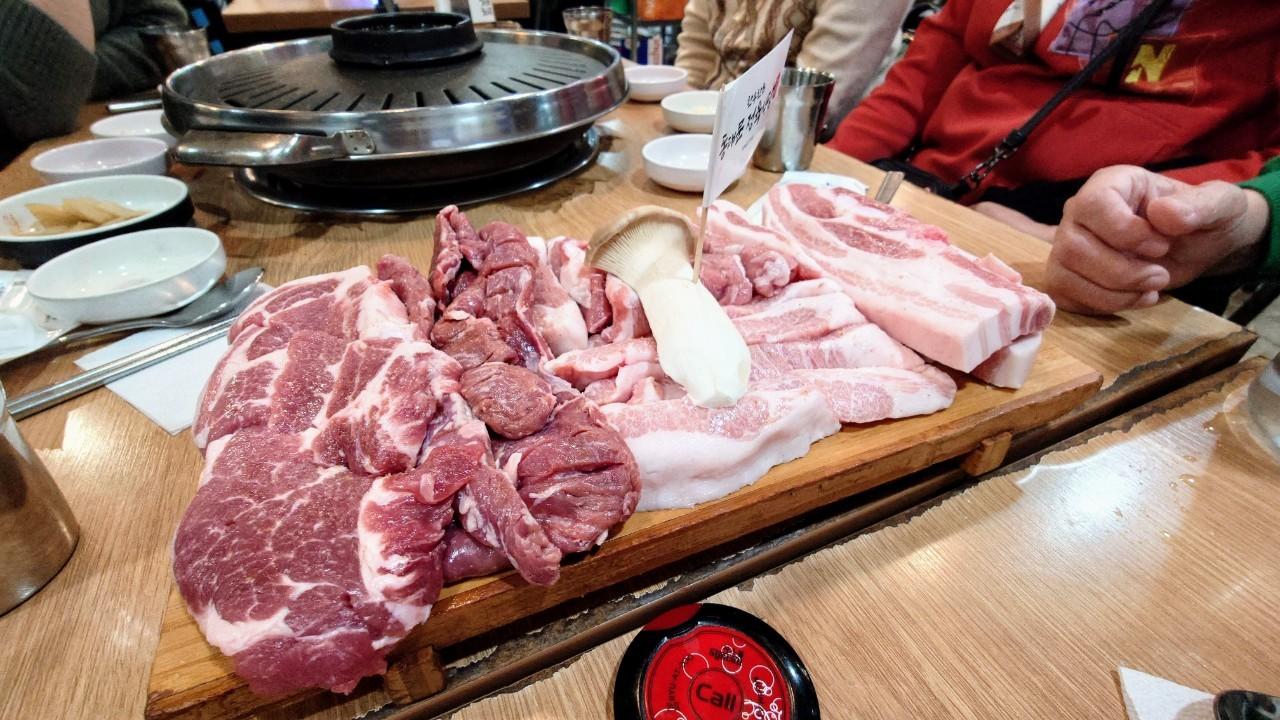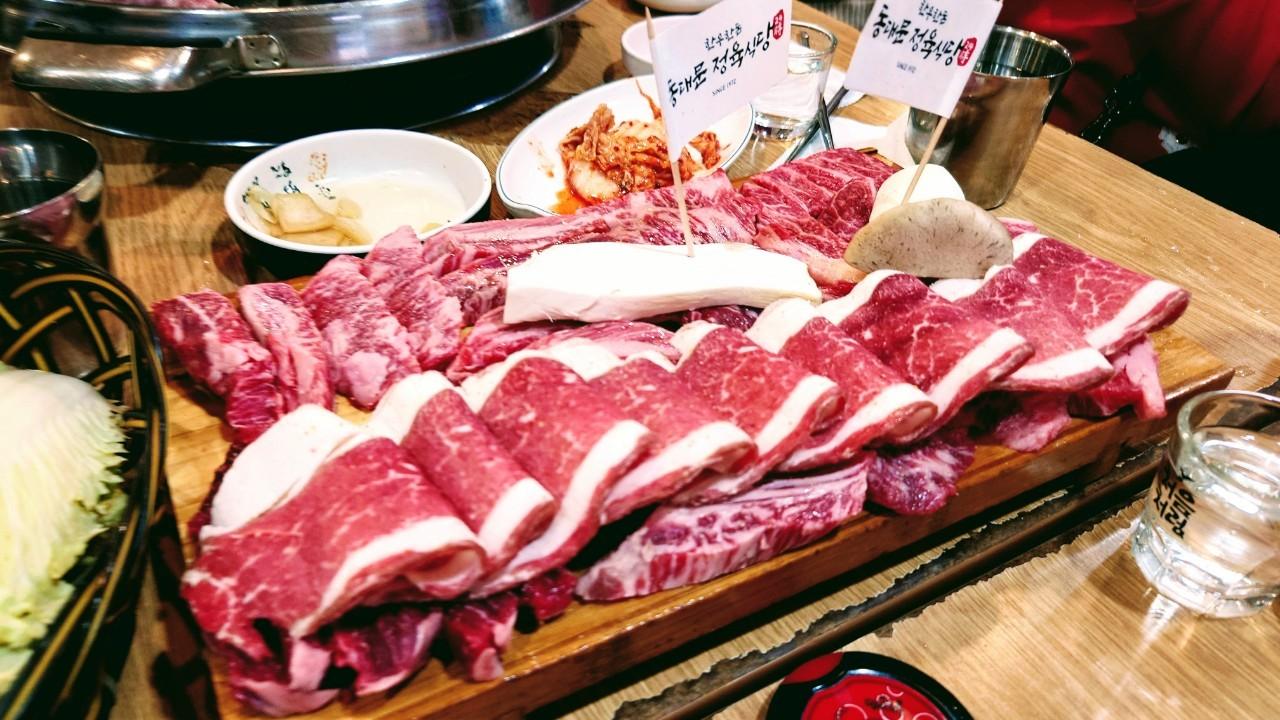 (Cheap and delicious barbecue restaurant reserved by Creatrip)
Upon arrival at Incheon Airport that day, we quickly arrived at the immigration hall because the customs clearance procedures were simple. We immediately called the shuttle driver to pick us up in advance so that we could arrive at the hotel early and even go eat some KFC. Speaking of which, I highly recommend ordering delivery online as many restaurants, including KFC, offer delivery services.
We exchanged our currency to Korean won in Myeongdong street, which had a very favorable exchange rate. This is also the headquarters of duty-free shops, including Lotte World and Shinsegae Duty-Free, where many tourists who visit Seoul, will come here to shop before returning home and collect their tax refunds at the airport. Speaking of collecting items at the airport, it's really a bit of an experience, different from buying things in other countries. After purchasing items at the duty-free shop in the city center, as long as they are non-Korean brands, they can be collected at the airport. Remember to collect them on the second floor next to the duty-free shop after entering customs. The shop will provide a map for collecting the goods, but it is not easy to find and requires a number ticket for collection, which is a bit troublesome, so I remind everyone here.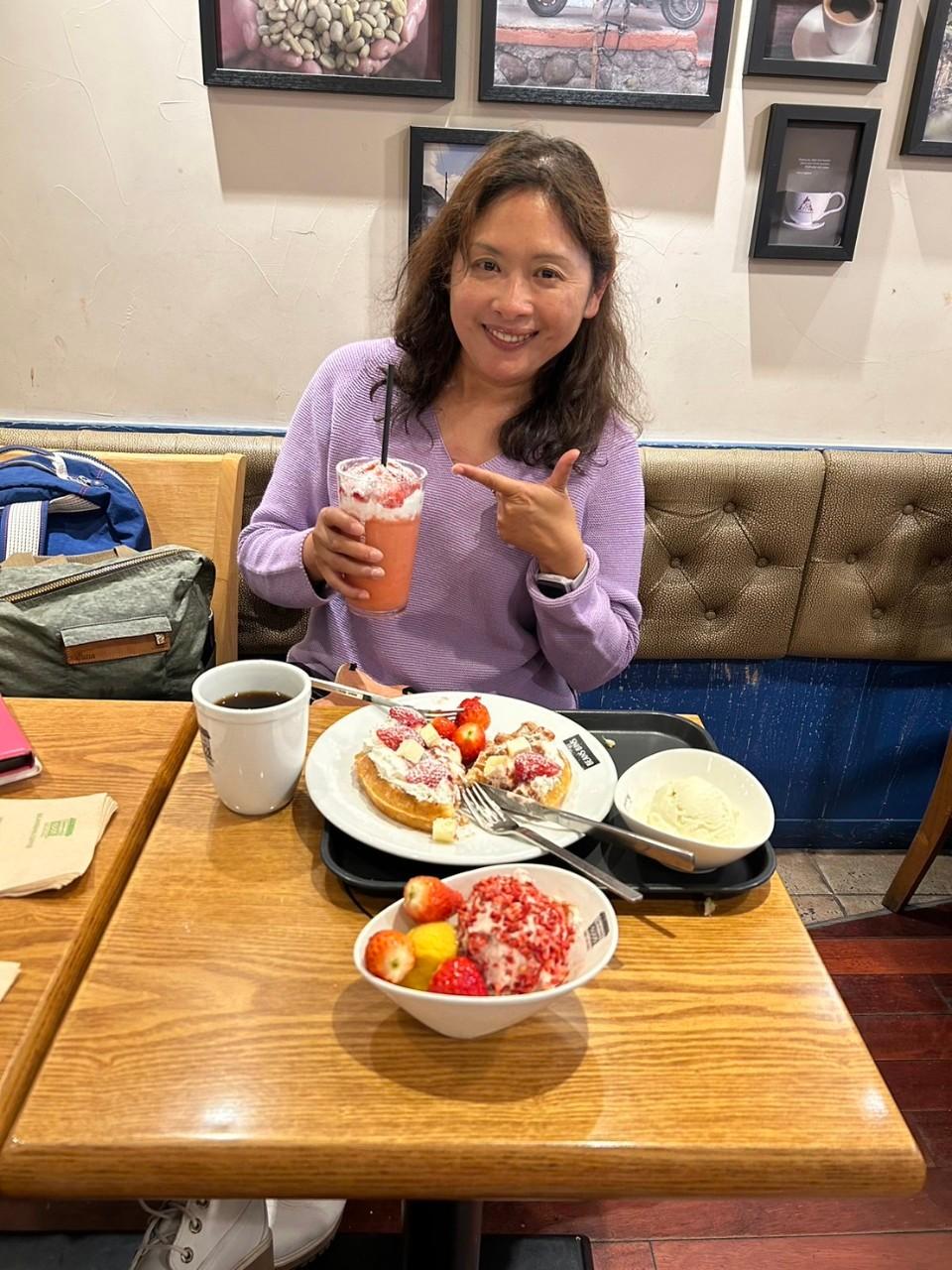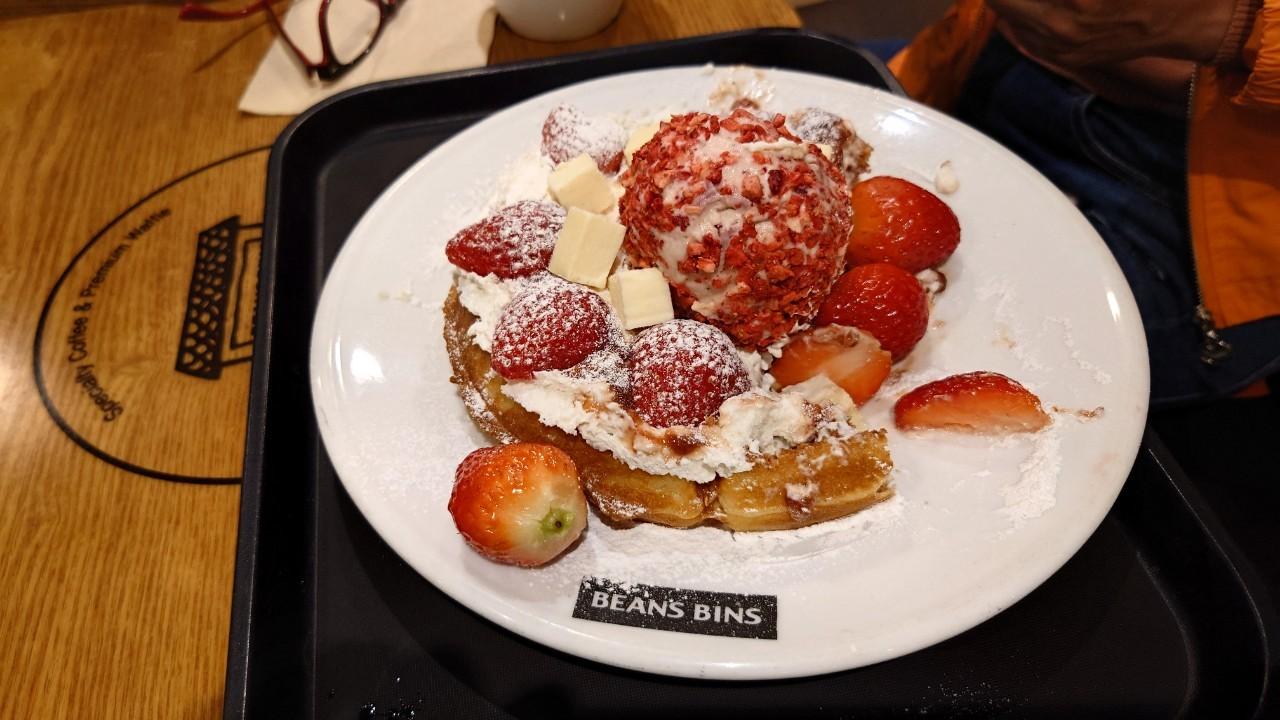 (You can only enjoy the seasonal delicious strawberry cake and drinks by purchasing a 50% off cake coupon through Creatrip)
Speaking of Myeong-dong, it is also the place of delicious food, where you can find potato stew with pork ribs and a 50% off coupon for delicious pancakes recommended by the Creatrip website, allowing us to enjoy strawberry pancakes and drinks while saving money.
This time we stayed in Dongdaemun, where there are many traditional markets such as Gwangjang Market, Bangsan Market and Jungbu Market. That's why we didn't book hotel breakfasts and went to the traditional markets almost every day to find food and experience local cuisine. My friends love the cold vermicelli, fish cakes, shrimp dumplings, kimchi dumplings and buns. As for Jungbu Market, it sells some dry goods, dried fish, kelp, seaweed, dried fruit and ginseng. Dongdaemun is also a wholesale market for various industries, so everything you need, whether it's food or other things, is available. That's why Dongdaemun is the best accommodation point for Seoul tourism.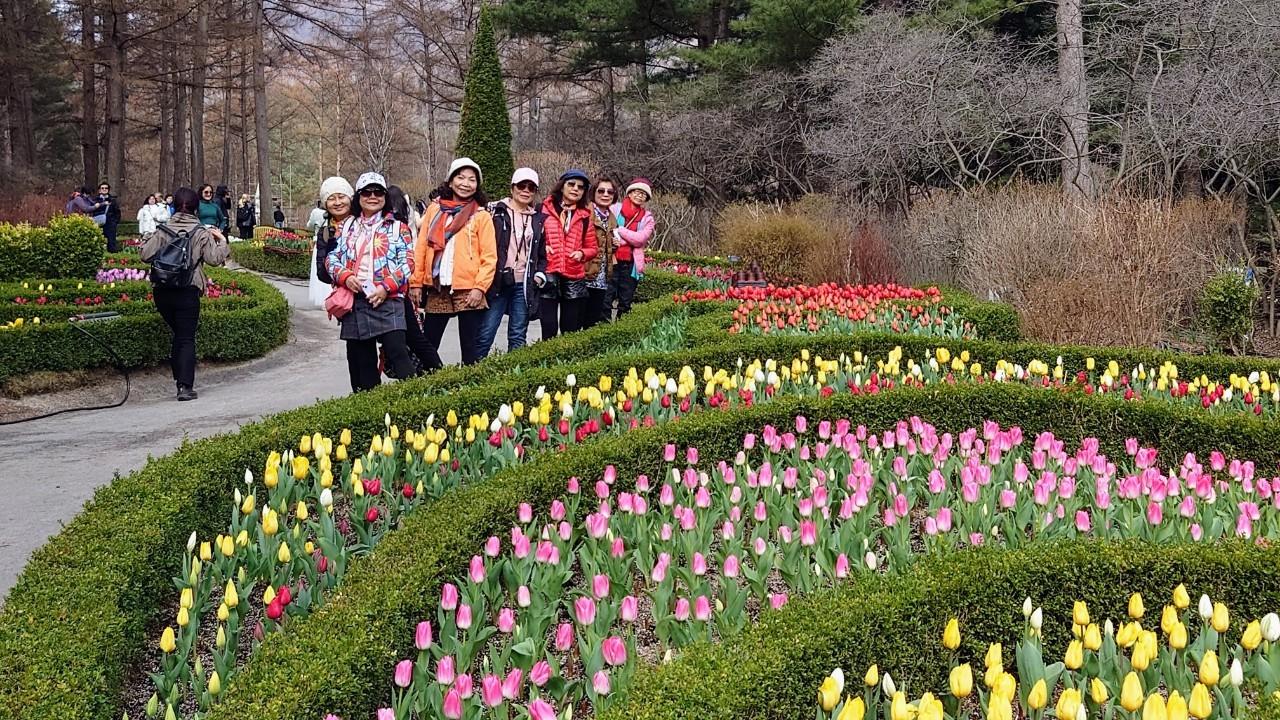 (Morning Quiet Tree Nursery)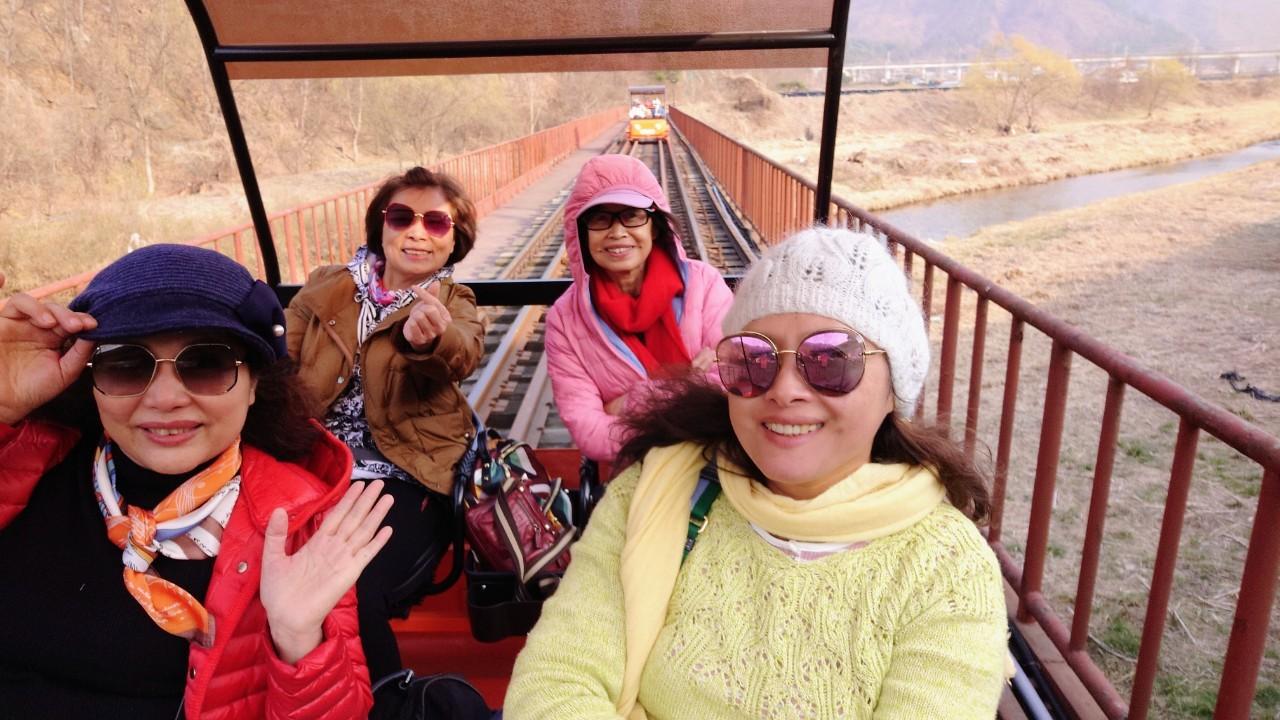 On the fourth day, we joined a day trip to Nami Island. The meeting point was in front of the Designer Hotel in Dongdaemun, which was only a 5-minute walk from my hotel. The itinerary for Nami Island included a visit to the island and the Morning Calm Tree Garden. We also rode bicycles at the Gangchon Rail Park. The trip ended at Hongik University Station, where we could have dinner at the century-old Samgyetang restaurant. The chicken soup was delicious, and they even sprinkled the soup with ginseng beard. We also ordered fried ginseng, which was also delicious.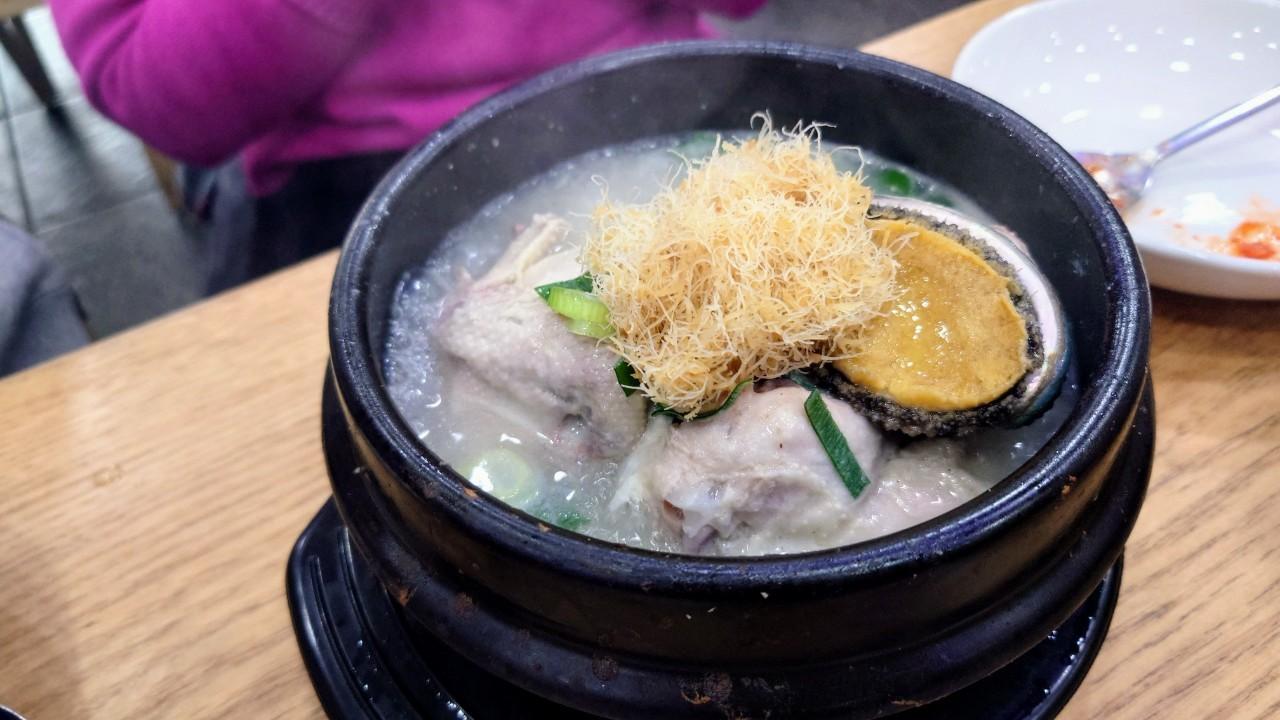 (Abalone, ginseng and chicken soup)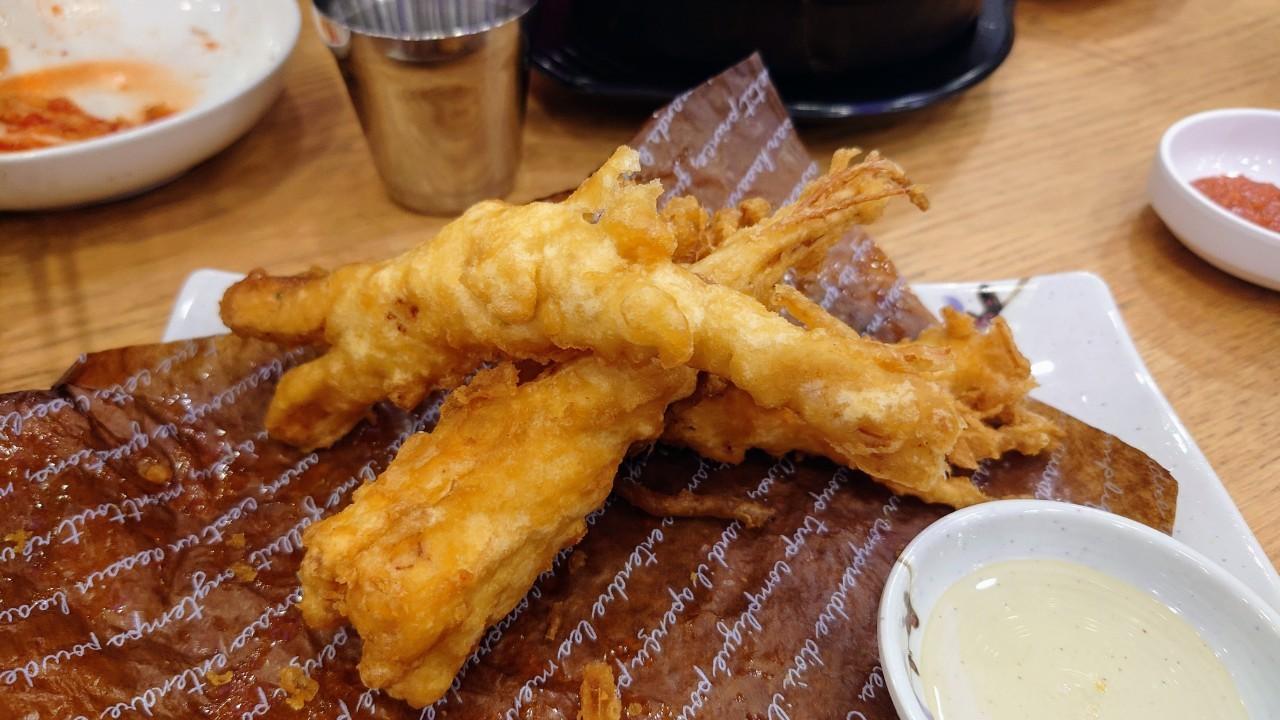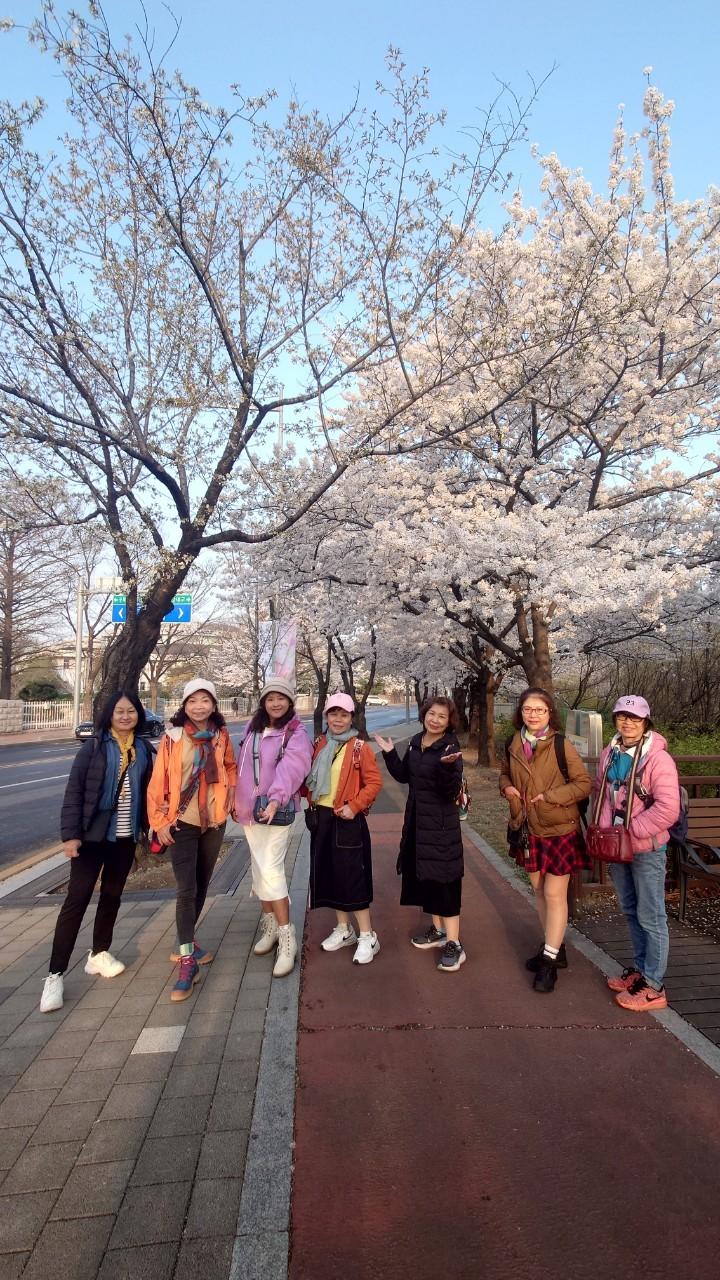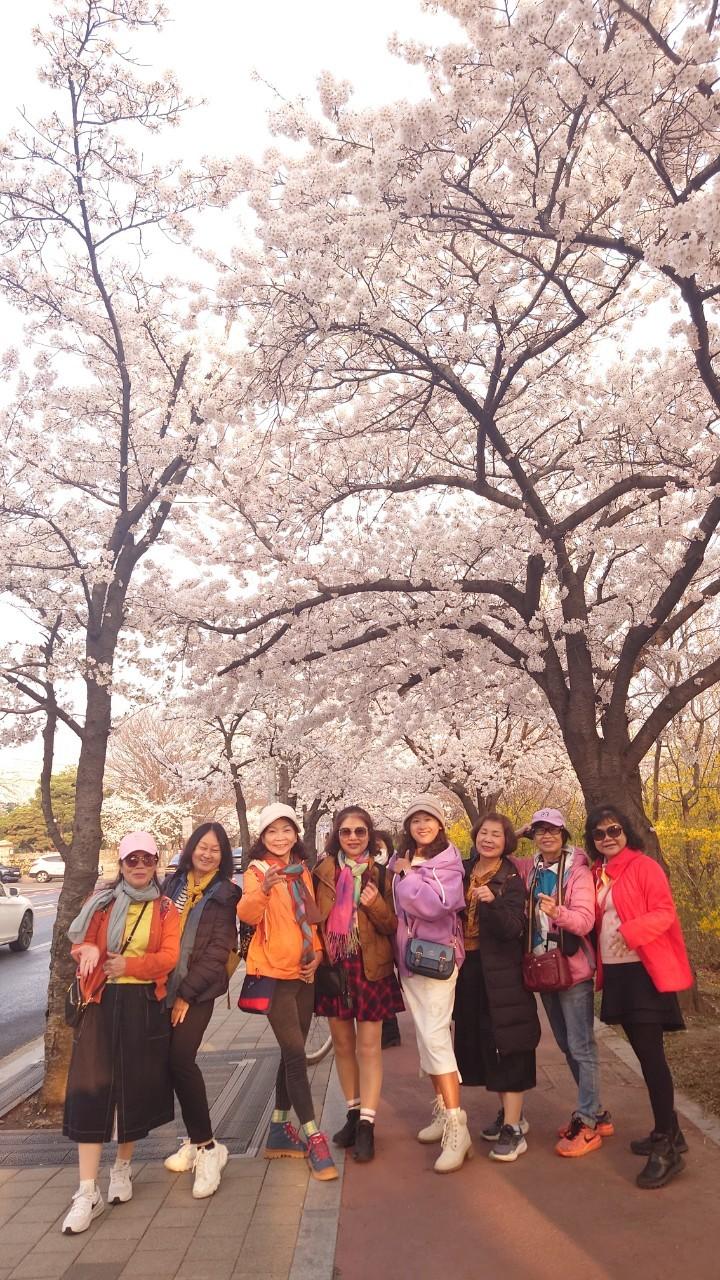 Besides food, we also went to the cherry blossom avenue in Anyangcheon. We happened to visit when the cherry blossoms were blooming early this year, and they were all in full bloom, very beautiful. We arrived in the morning and there weren't many people, so we took some very beautiful photos. This is also a highly recommended cherry blossom viewing spot in Seoul.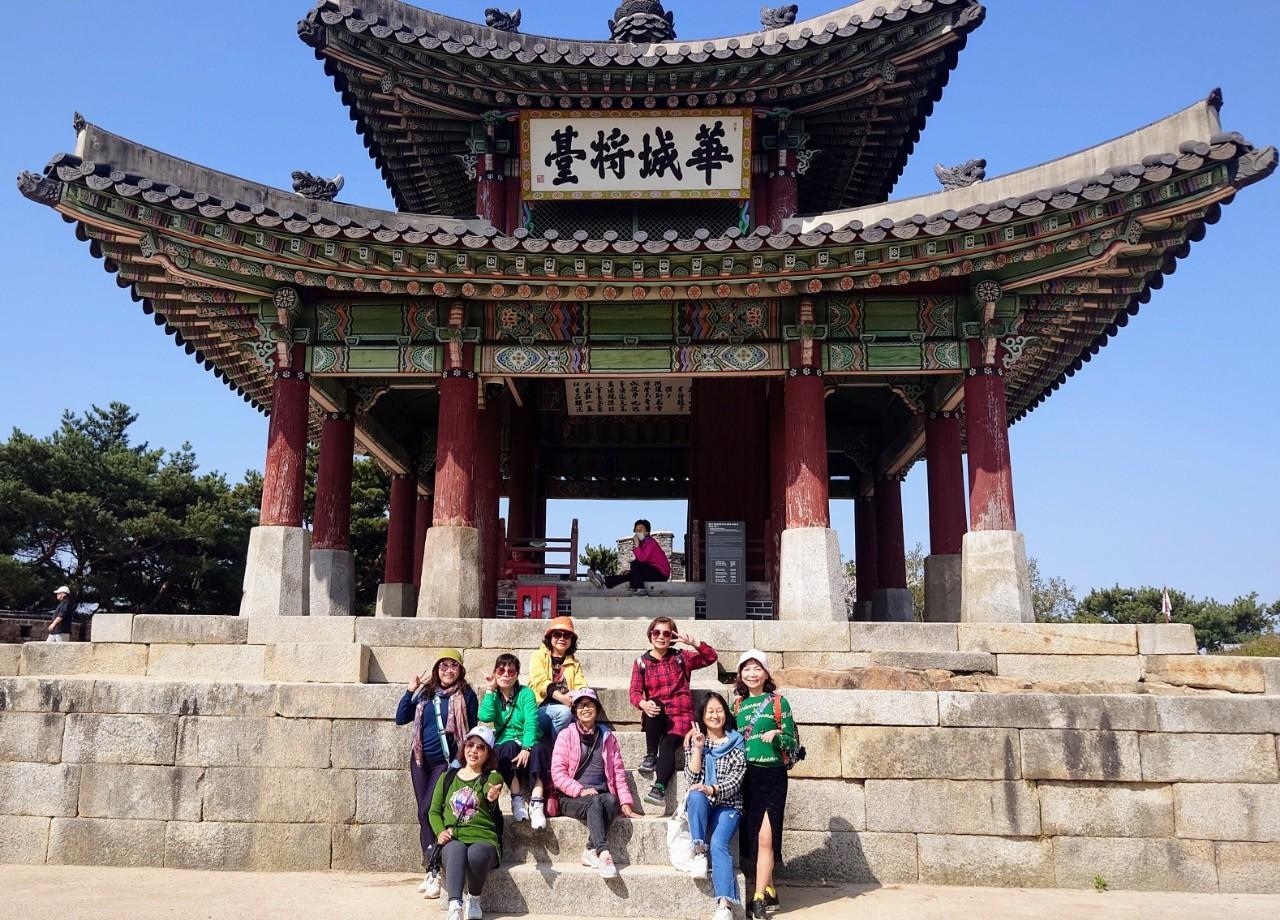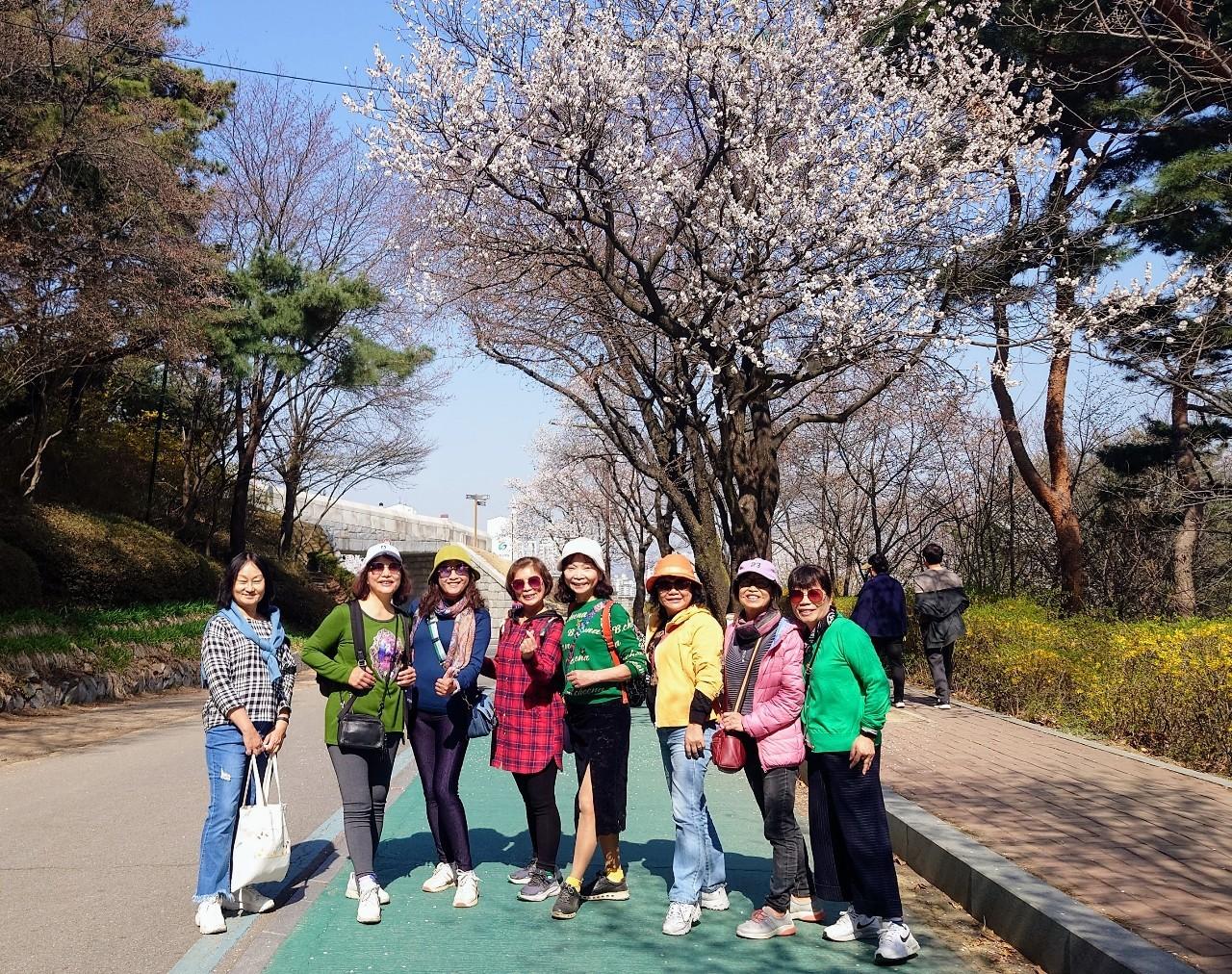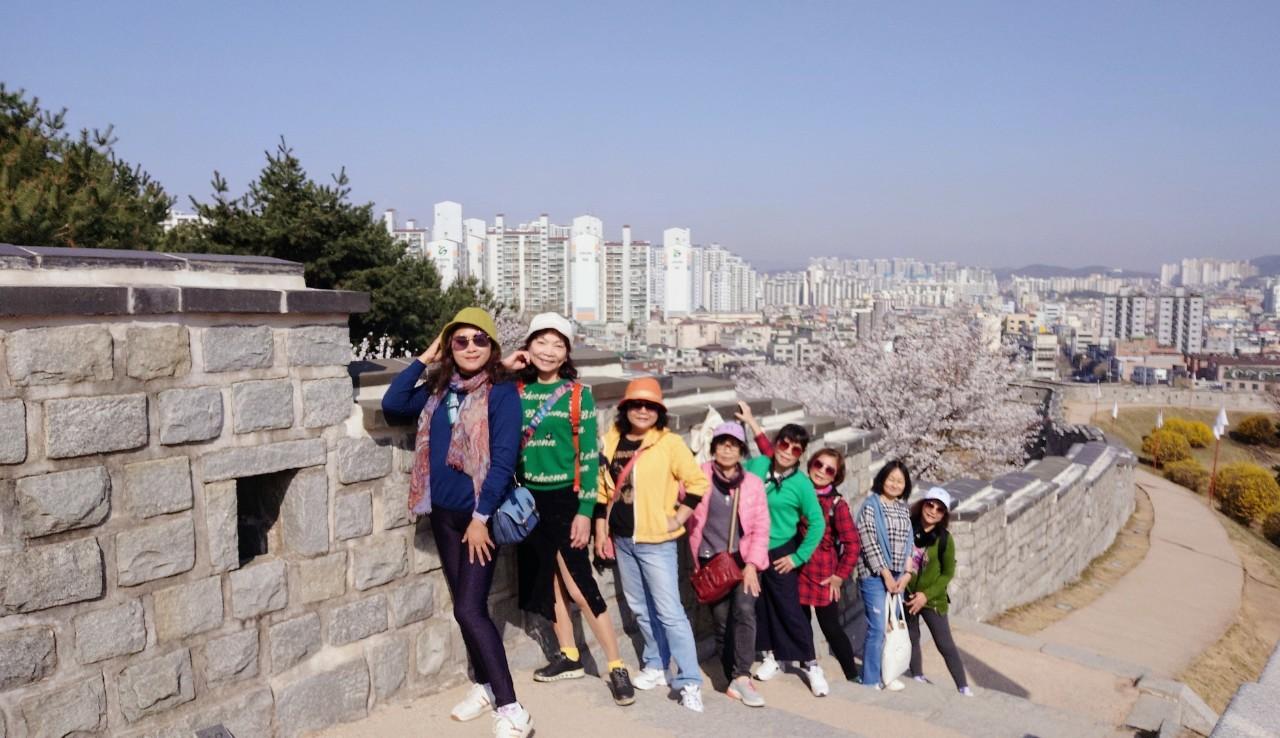 In addition to Seoul city, we also went to the outskirts of Gwangmyeong Cave and Suwon Hwaseong Fortress to experience the atmosphere of ancient city ruins. We took a ride on the circular train and went to Suwon Market to buy goods. It was really impressive here.

Full of food, full of cherry blossoms, and full of emotions, this Seoul trip was full of happiness, including of course, full of souvenirs.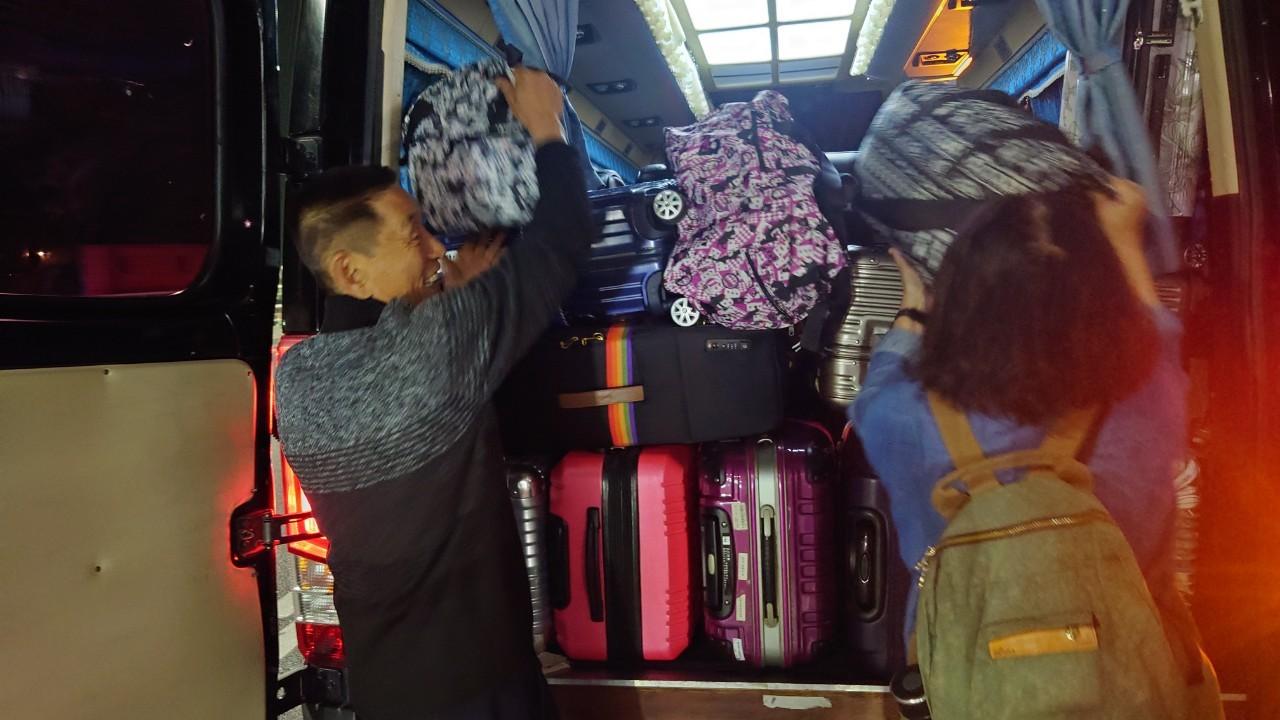 (Thanks to the Creatrip shuttle driver for helping us return to Incheon Airport smoothly)