Read-to-eat food when you miss the taste of Korea
Recommended items to get when traveling in Korea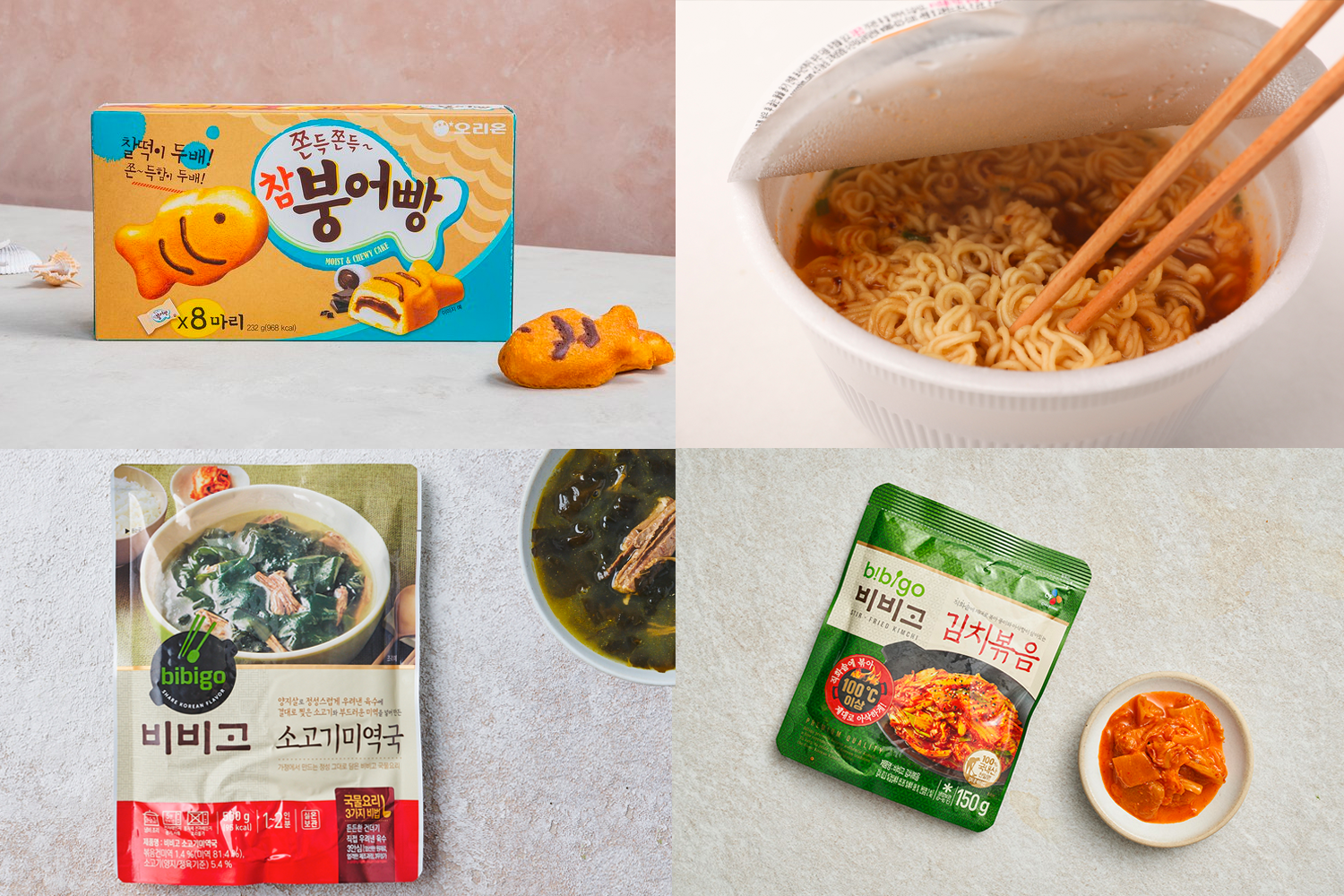 Hey guys!
It's already been 2 years since we couldn't travel due to the pandemic
We hear that many of you miss the food in Korea so we'd like to introduce you to some of the must-trys from Korea so you can try it without needing to travel!
These are all the highly recommended products that you can get on this website!
---
1. Snacks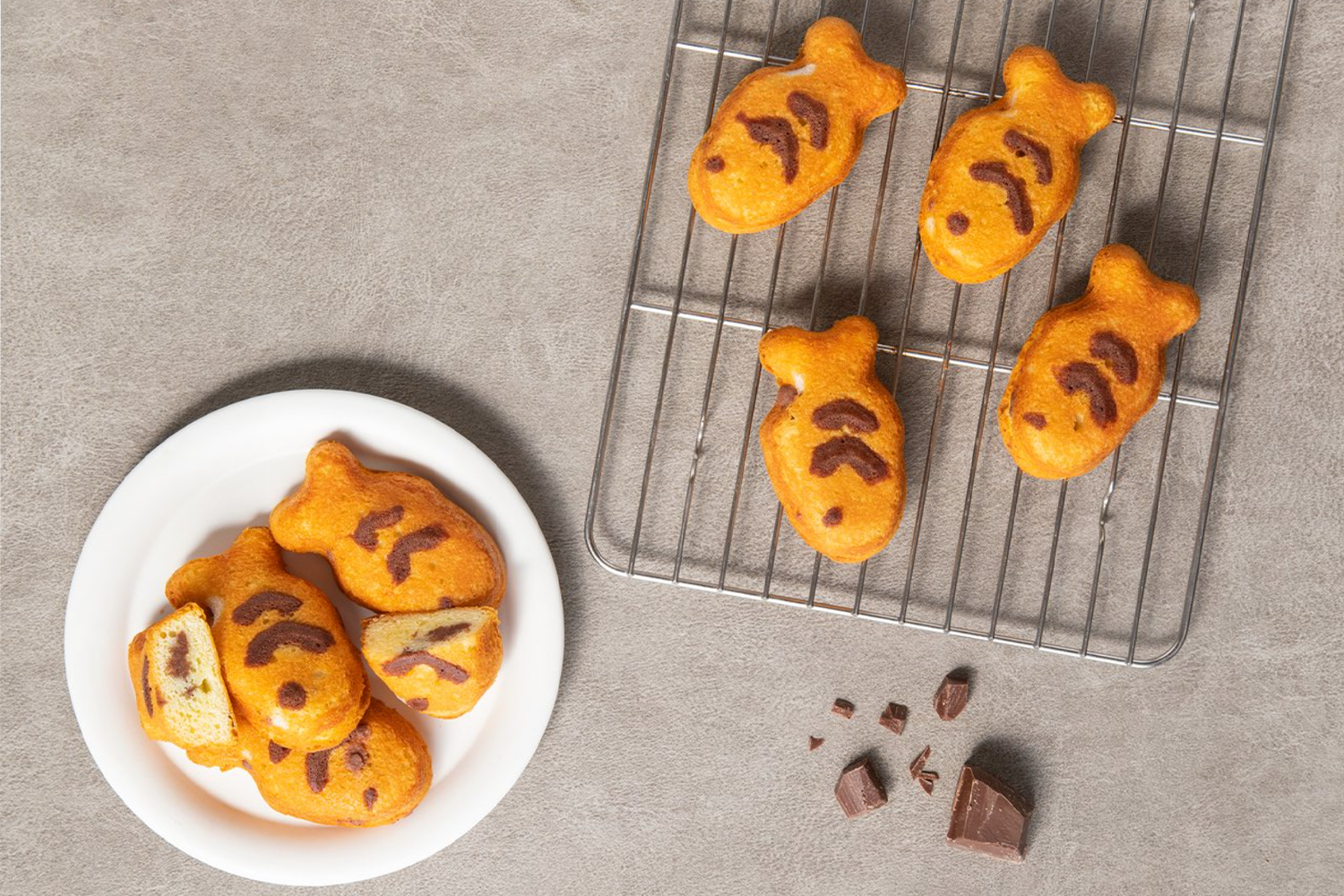 The snack section will always be the first thing that will catch your attention every time you go to a Korean mart!
There are various snacks ranging from sweet to crunchy.
The fish-shaped bread is chewy and is filled with chocolate.
It's one of Korea's most loved snack and it's considered as a must-try snack for all foreigners!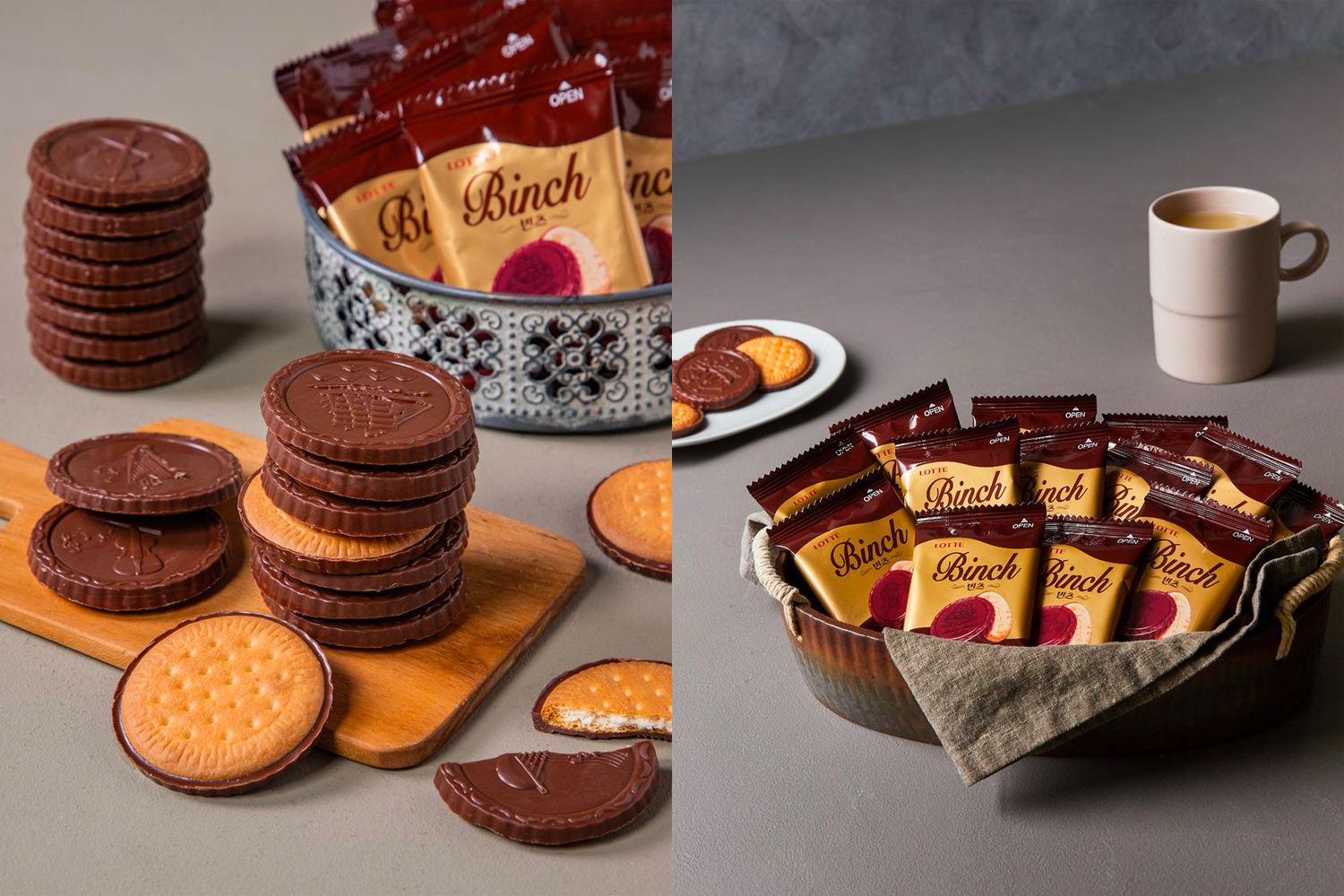 Don't miss out on this addictive chocolate snacks!
This chocolate chip snack is a combination of chocolate coating on one side and a savory biscuit on the other.
CW's Chewy Chocolate Chip is considered one of Korea's traditional snacks. As stated in the name, it's a chewy chocolate chip snack!
---
2. Ramen
The second most in-demand souvenir you can get from Korea is instant ramen!
There are so many ramen to choose from in Korea and it's fun to try out all the different flavors! Many travelers love buying one of these instant ramen as a gift!
One of the most popular ramen is the Nongshim's Yukgaejang!
If you're not sure which instant noodles to try first, we'd recommend trying the Nongshim Yukgaejjang ramen if you haven't already.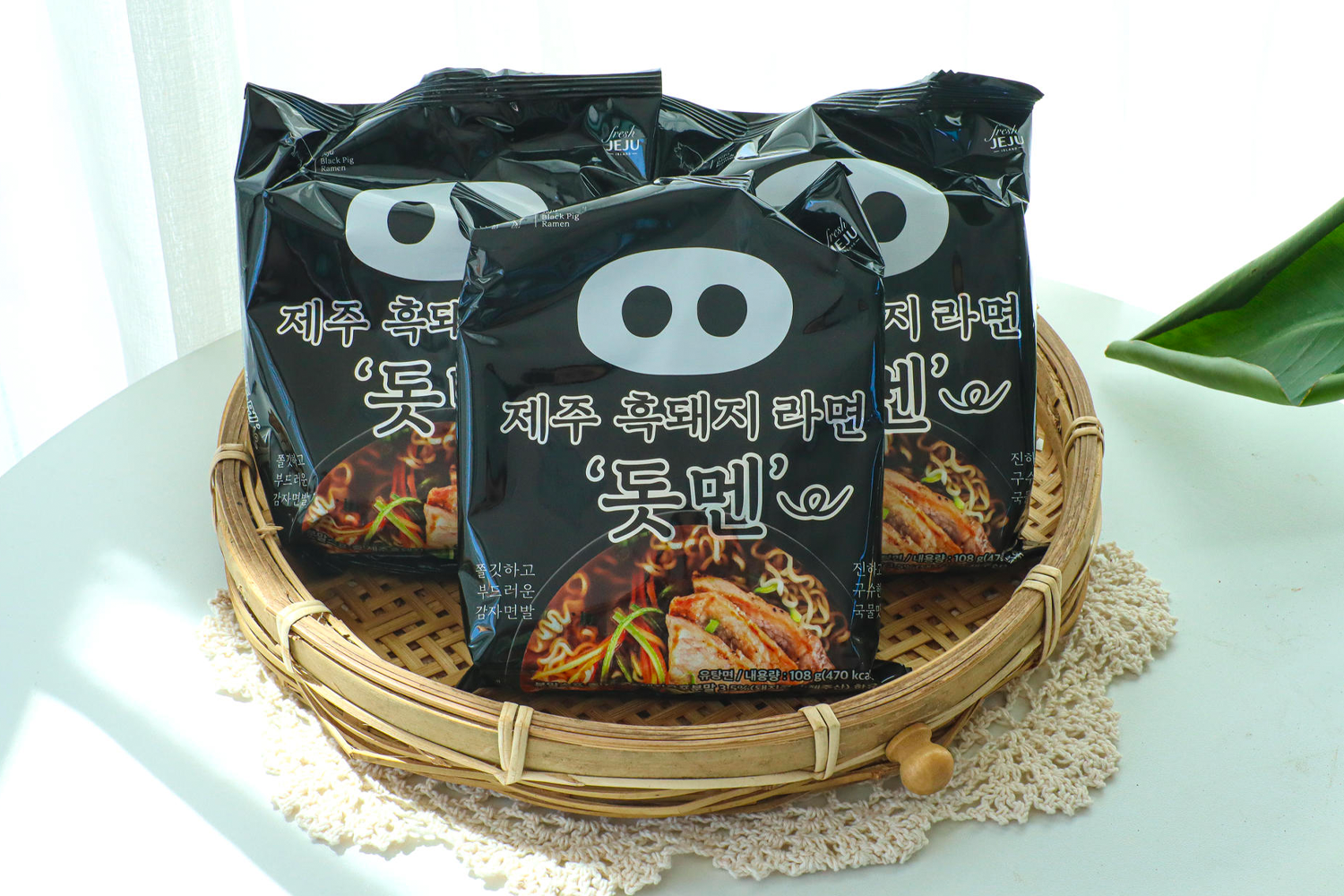 This instant ramen has gotten really popular recently!
This ramen has a thick soup base and is made with a special Jeju pork where a lot of tourist would visit as well!
It's a must-try for those who have traveled to Jeju Island. We'd recommend this if you miss the taste of Jeju.
---
3. Kimchi
You guys know that Kimchi is a staple in Korea!
There are people who hesitate on getting Kimchi because it's usually kept in the refrigerator.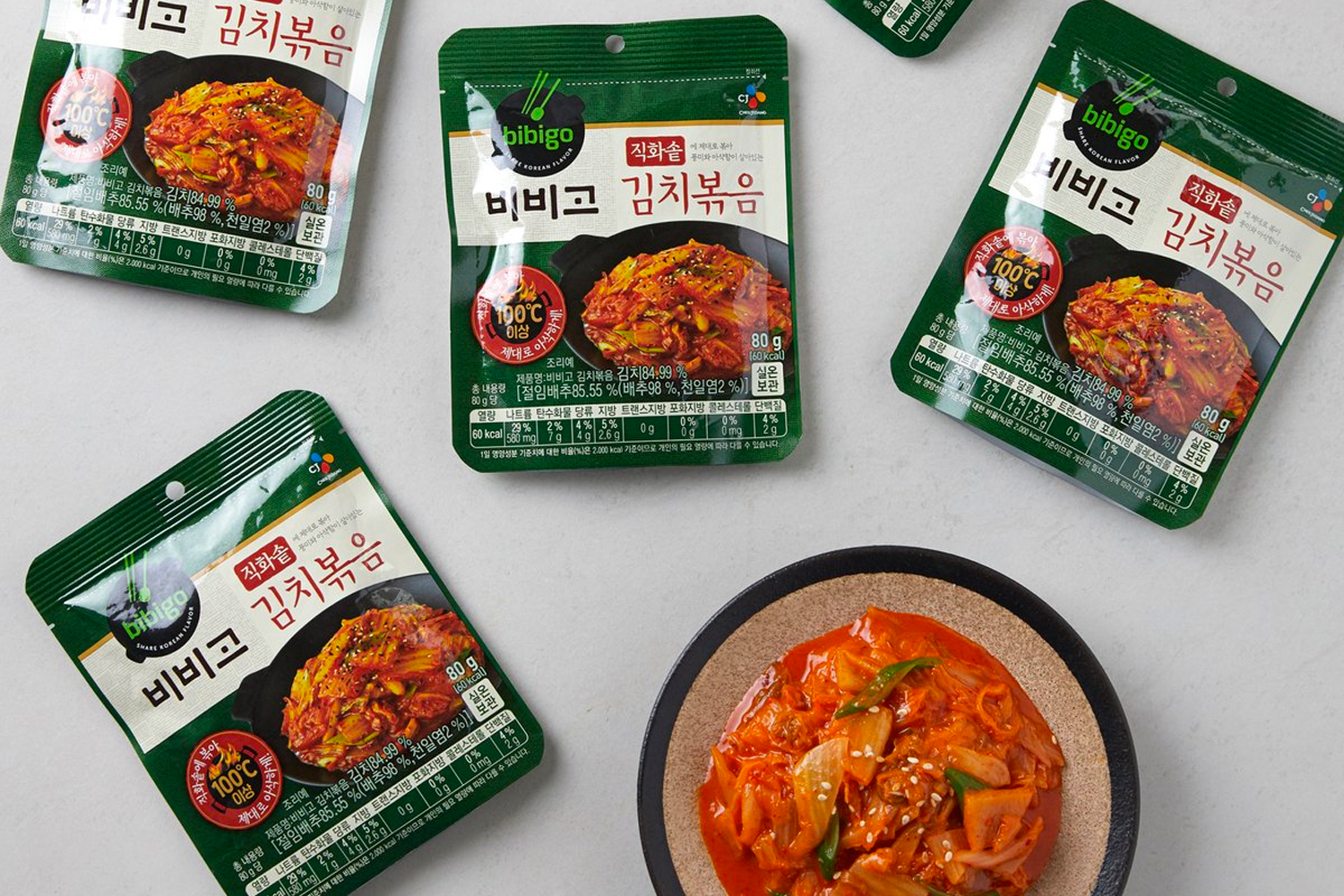 That's why we recommend the stir-fried kimchi! Tourists would always bring a dozen of these back home after visiting Korea! This is perfect for you if you miss Kimchi as it can be stored at room temperature.
Although having ready-to-eat Kimchi is convenient, if you'd like to make fresh Kimchi at home, we'd recommend trying the Semie's Kitchen Fresh Kimchi!
This product has quickly become a new must-have item from Korea in 2022 because it tastes like the traditional taste of Korean Kimchi. Just prepare the necessary ingredients and you'll have a homemade Kimchi in no time!
The recipe is easy and delicious. It's even easy for those who live alone!
---
4. Kim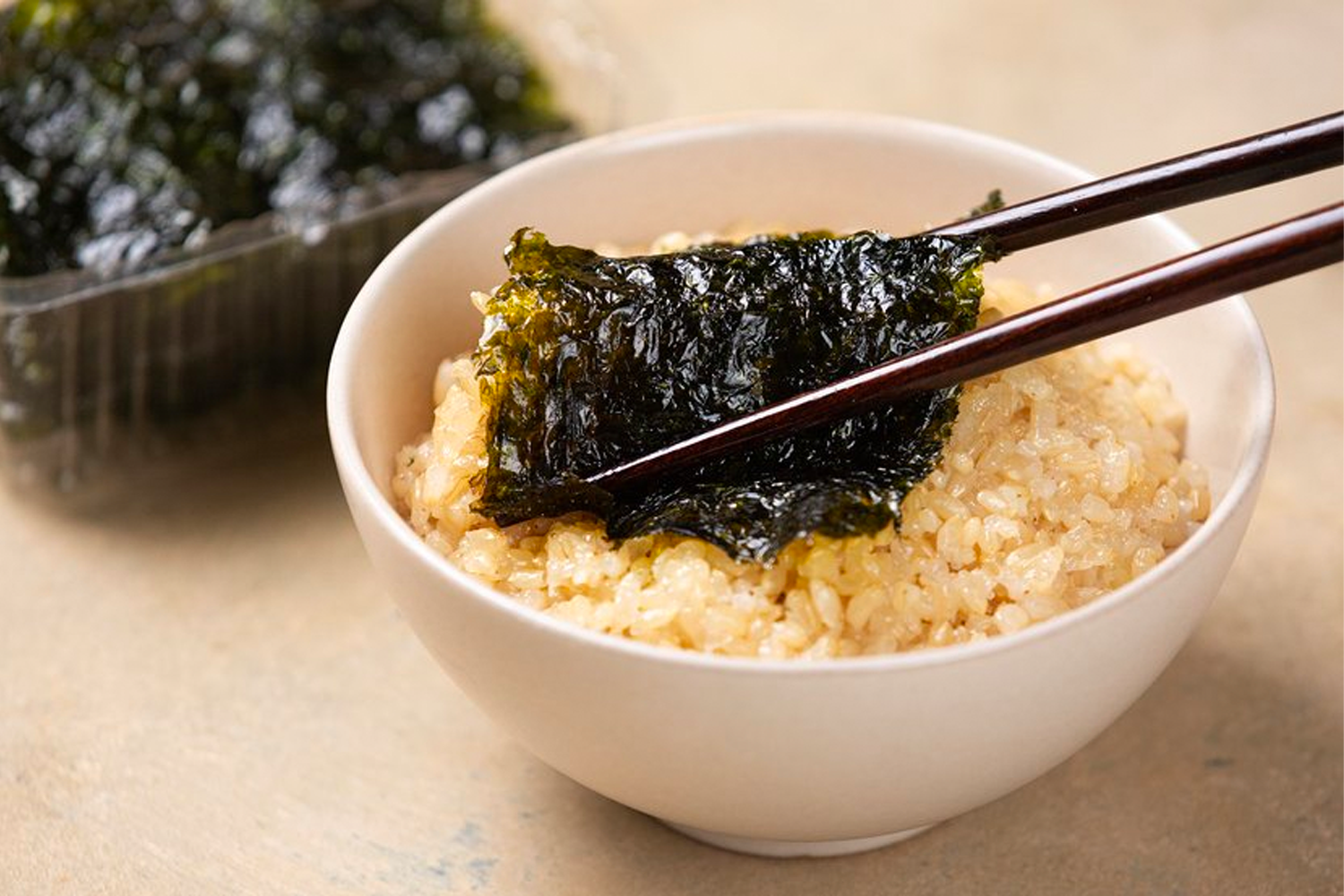 It's important to introduce Korean seaweed as it's also one of the Korean staples!
You'll be able to see a lot of dried seaweed in Korean marts.
There's a wide variety of products ranging from the traditional dried seaweed to wrap your rice with to a ground up version to sprinkle over your food, to a fried option where you can eat it like a snack!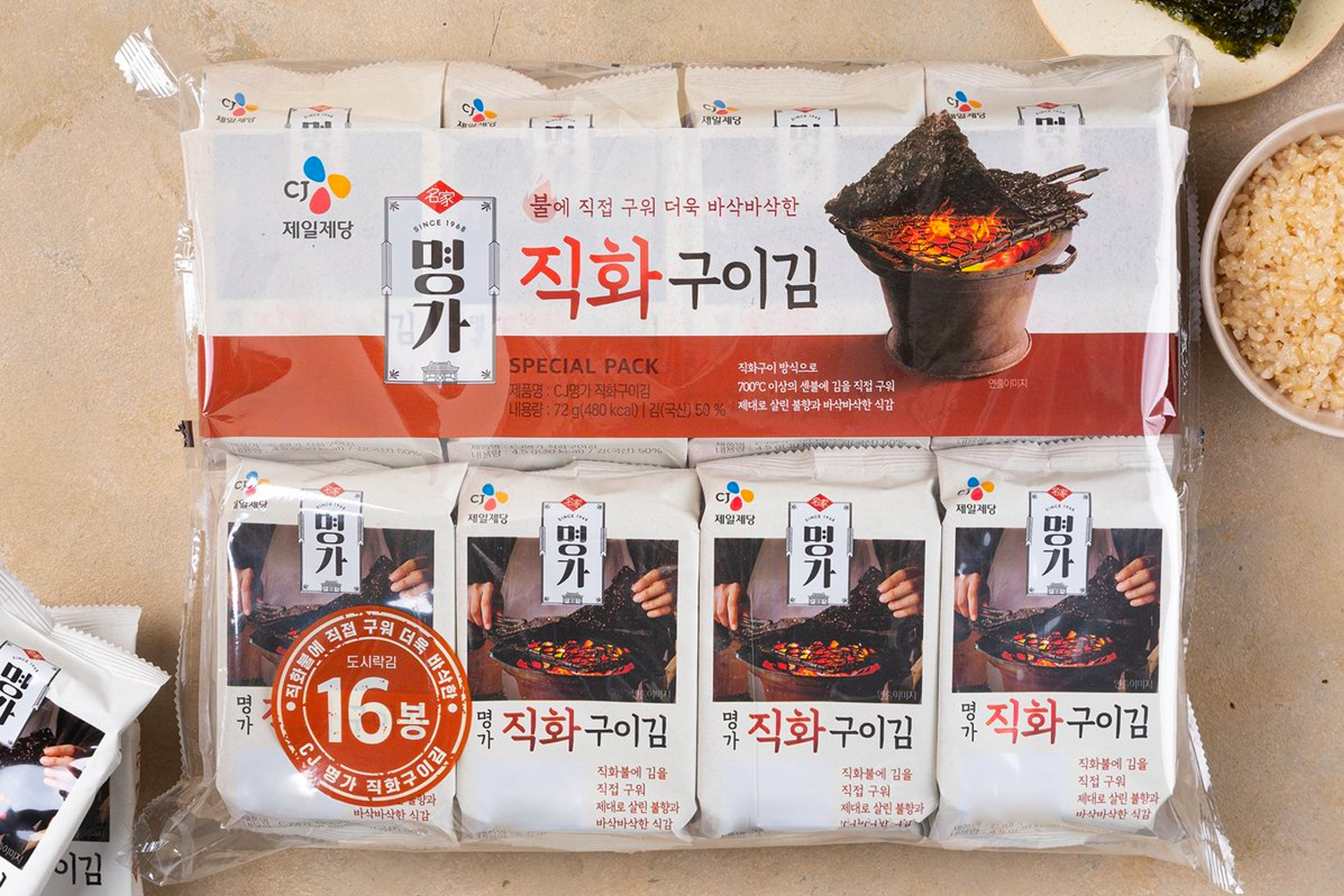 Let us help you narrow down the options by introducing you to a few of our favorite ones!
The first is Bibigo's grilled Kim. We recommend this brand as it's one of the biggest food brand in Korea.
It's simple and addictive to have it with rice.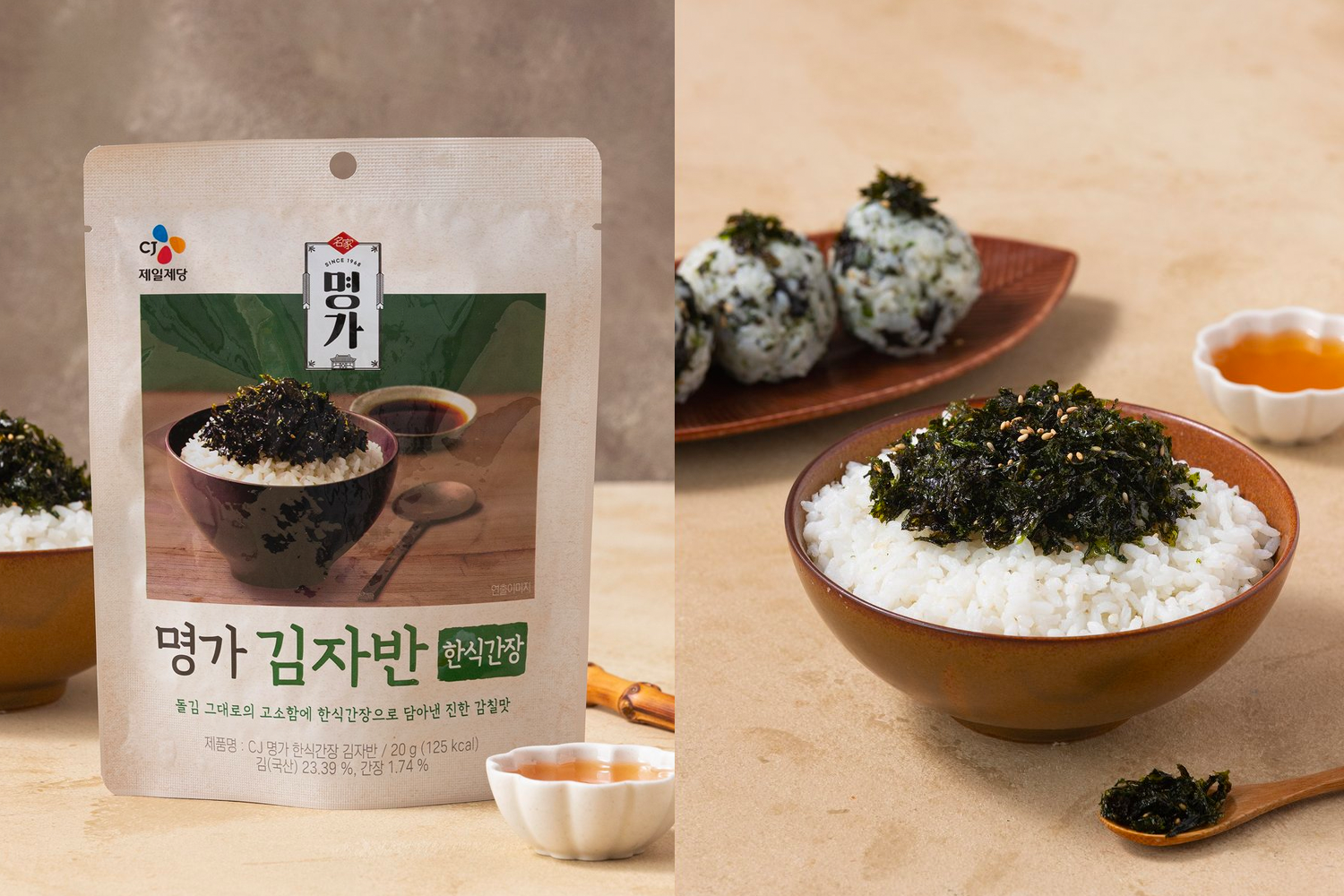 The second is Bibigo's Kim Jaban. It's made in a traditional way which produces an amazing crispininess to the dried seaweed!
We love eating this with our meals. Our editor can't live without it 😂
---
5. Simple Meals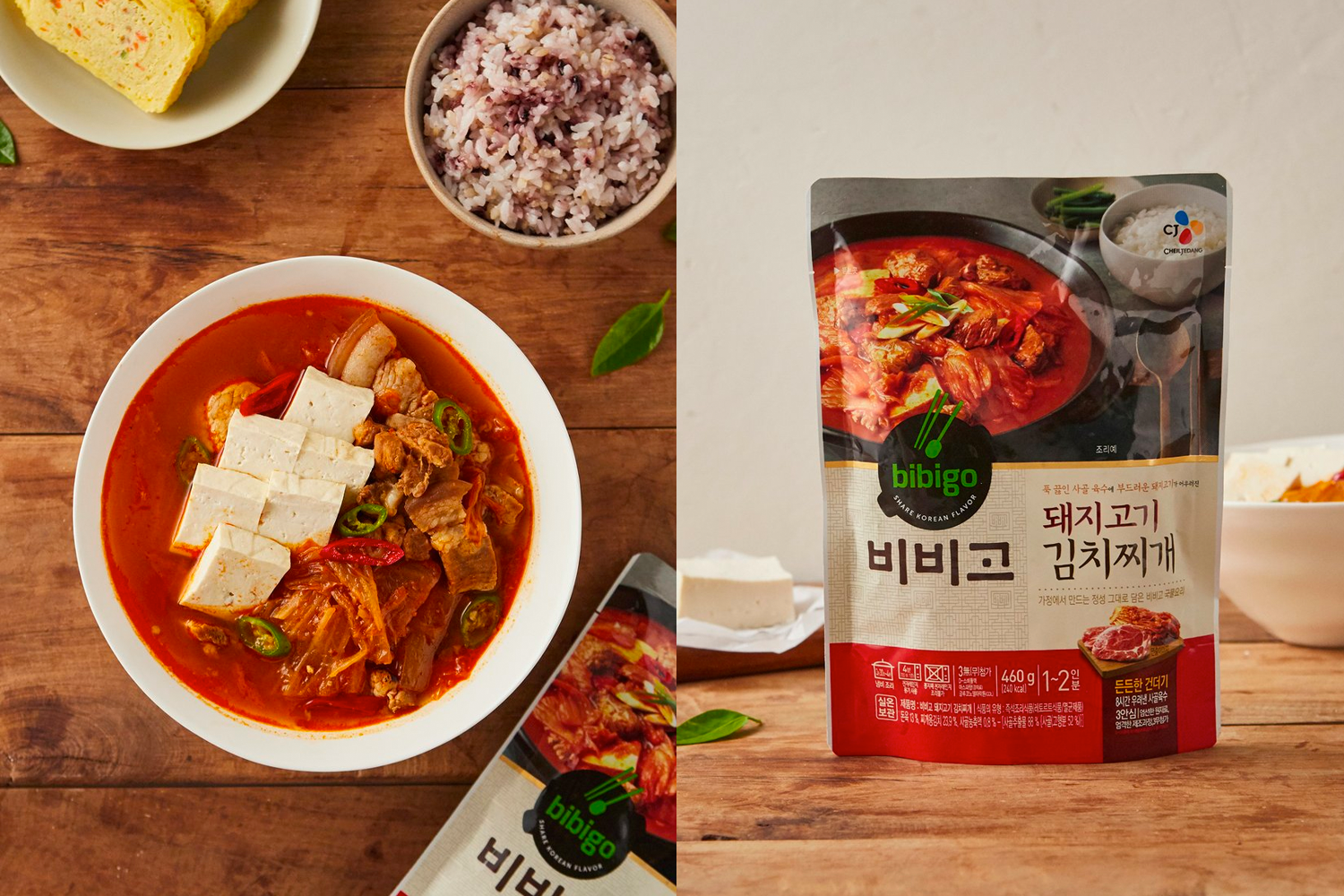 Side dishes like this is easy to travel with and tastes good, but the real taste of Korea is their stews!
If you're having Korean food and don't pair it with a spicy stew or a deep garlic-flavored soup, you're missing out!
Especially this Bibigo Tofu Kimchi Stew is famous for it's rich flavor.
If you heat it up on the stove, you'll taste the perfect Korean restaurant style Kimchi stew.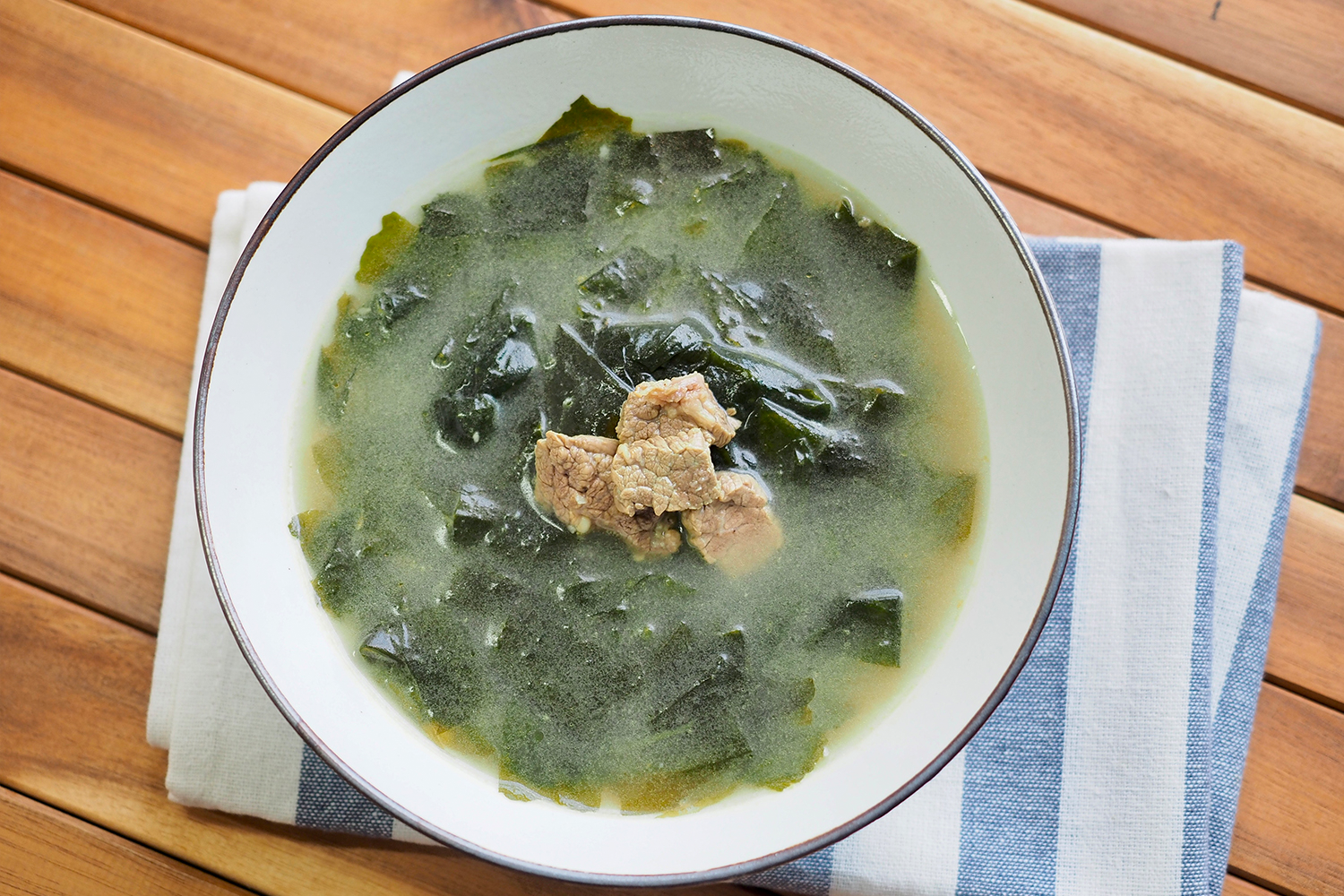 If you can't take spicy food well, make sure to check out the beef seaweed soup!
You can enjoy the perfect mixed umami of seaweed, garlic, and beef.
Seaweed soup is mostly consumed on birthdays or on special occasions in Korea!
---
6. Instant Coffee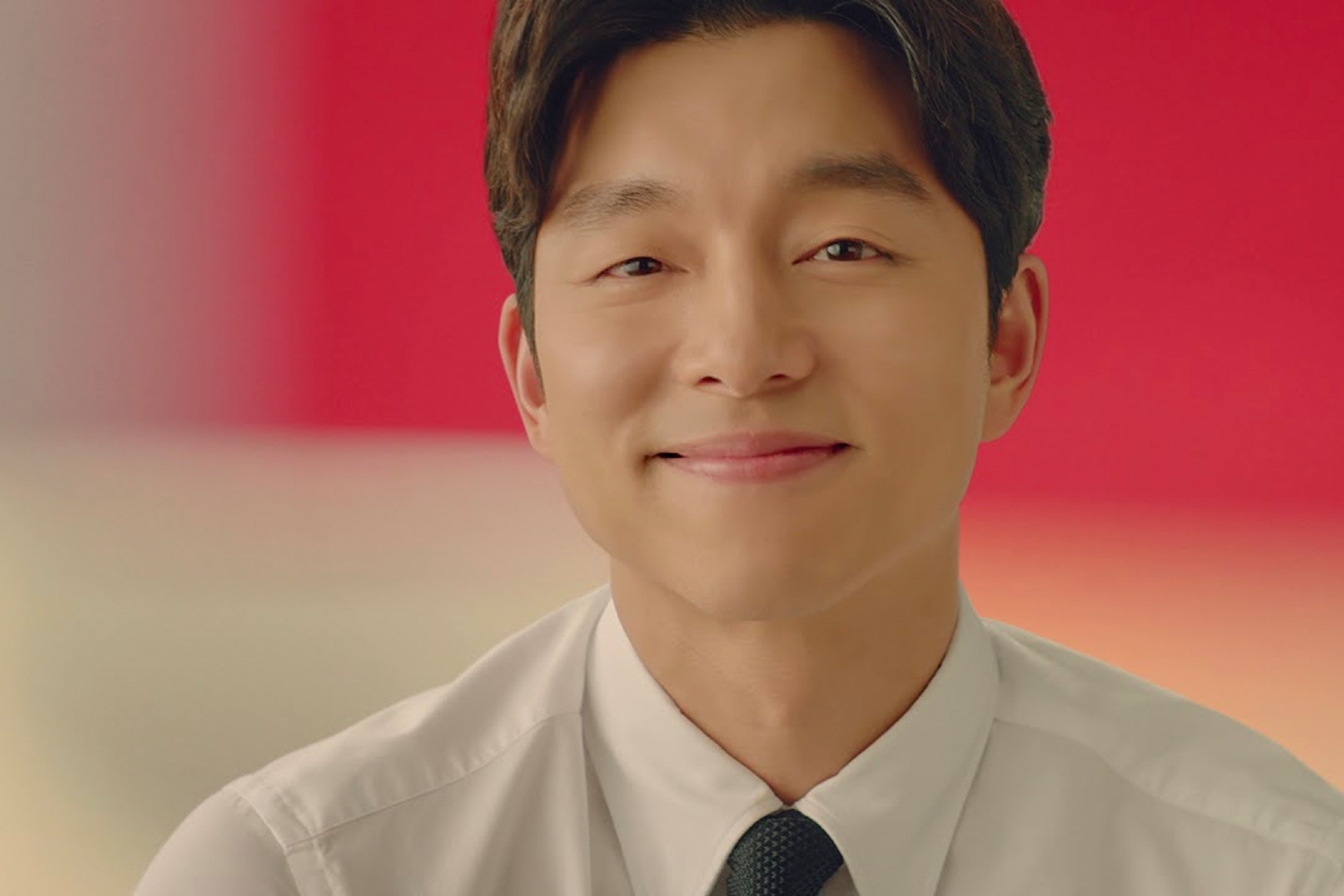 The 6th product we recommend that can help you experience a little of Korea is instant coffee.
There are multiple brands that are loved by people in Korea but one of them is Kanu!
The actor GongYoo is the face of this product and we're sure that you've heard about it before.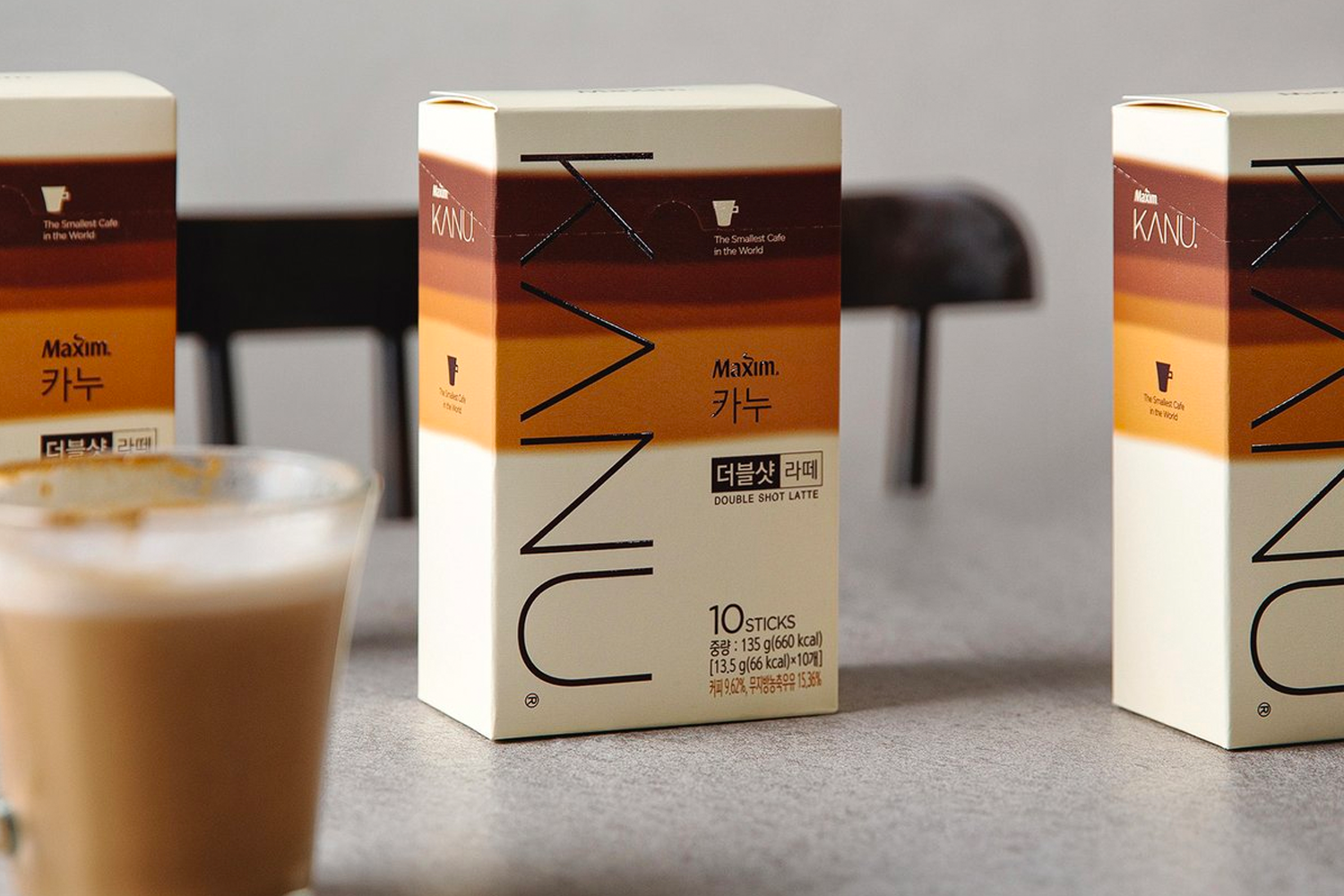 The Double Shot Latte from Kanu is a combination of espresso and milk.
If you like sweet coffee, you need to try this!
---
7. Healthy Snacks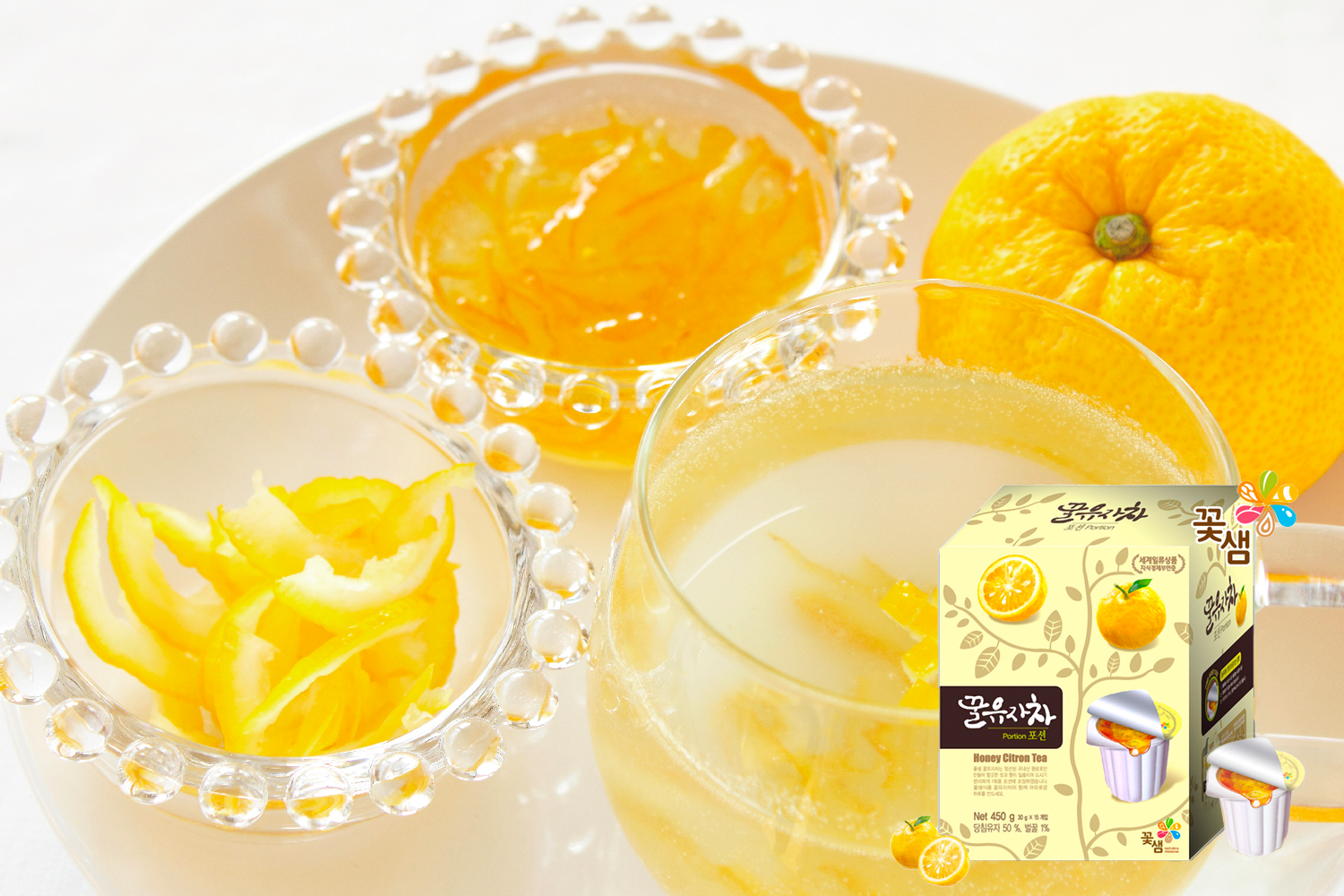 We have more products to recommend for gifts and souvenirs so keep reading!
The first product we'd like to recommend is citron tea! This is made with 100% Korean citron.
This is the perfect gift for your friends and family because it's conveniently packed so you'll get 1 serving with each pack! It's a must-have as it's not only tasty but it's also good for your health as it's rich in Vitamin C.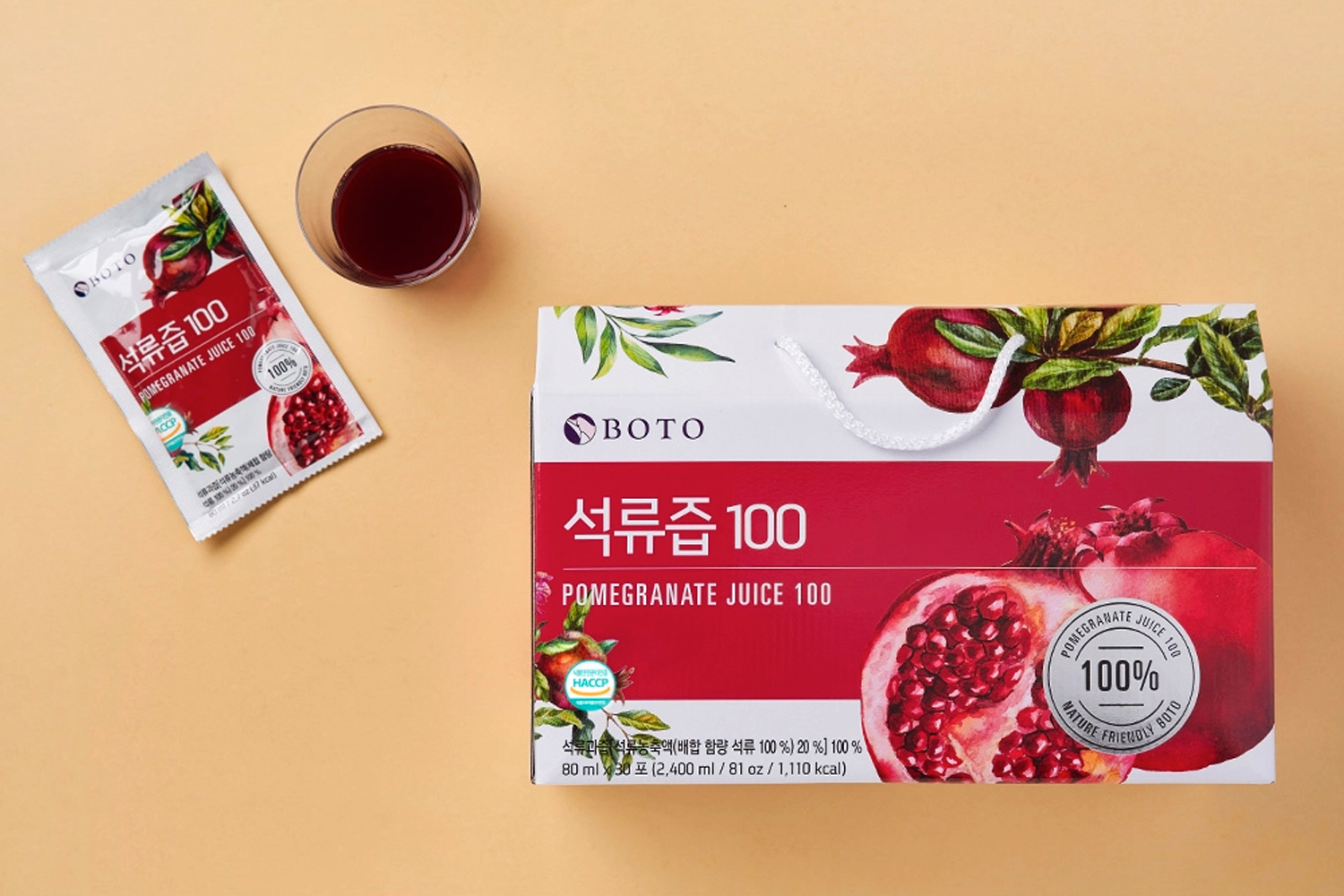 The second product is pomegranate juice! Boto is a popular healthy food brand that's famous for their pomegranate juice.
This product is especially nutritious that's made out of 100% pomegranate so it's good for you to drink with your family and friends!
As it's sweet and sour, you can mix it with carbonated water to drink it like a pomegranate-ade or freeze it and enjoy eating it like a sherbet/slushy!
The final product we'd like to introduce are these strawberries!
It's one of a popular healthy Korean snacks and a must-try.
As the strawberries are freeze-dried, you can feel the crunchiness that has a similar texture as a meringue cookie that melts in your mouth.
---
These are the few of the many products we'd like to introduce you to get when you miss the taste of Korea.
Let us know if there are products you'd always get when visiting Korea down in the comments. We'd like to hear from you!
Once the travel restrictions ease up, we hope Creatrip can help you navigate your way in Korea
Until then, we hope you stay safe!
---