Ramen Recommendations As Seen On Popular Korean Variety Shows And Mukbang YouTubers
Ramen mukbang as seen on TV and YouTube, try it for yourself!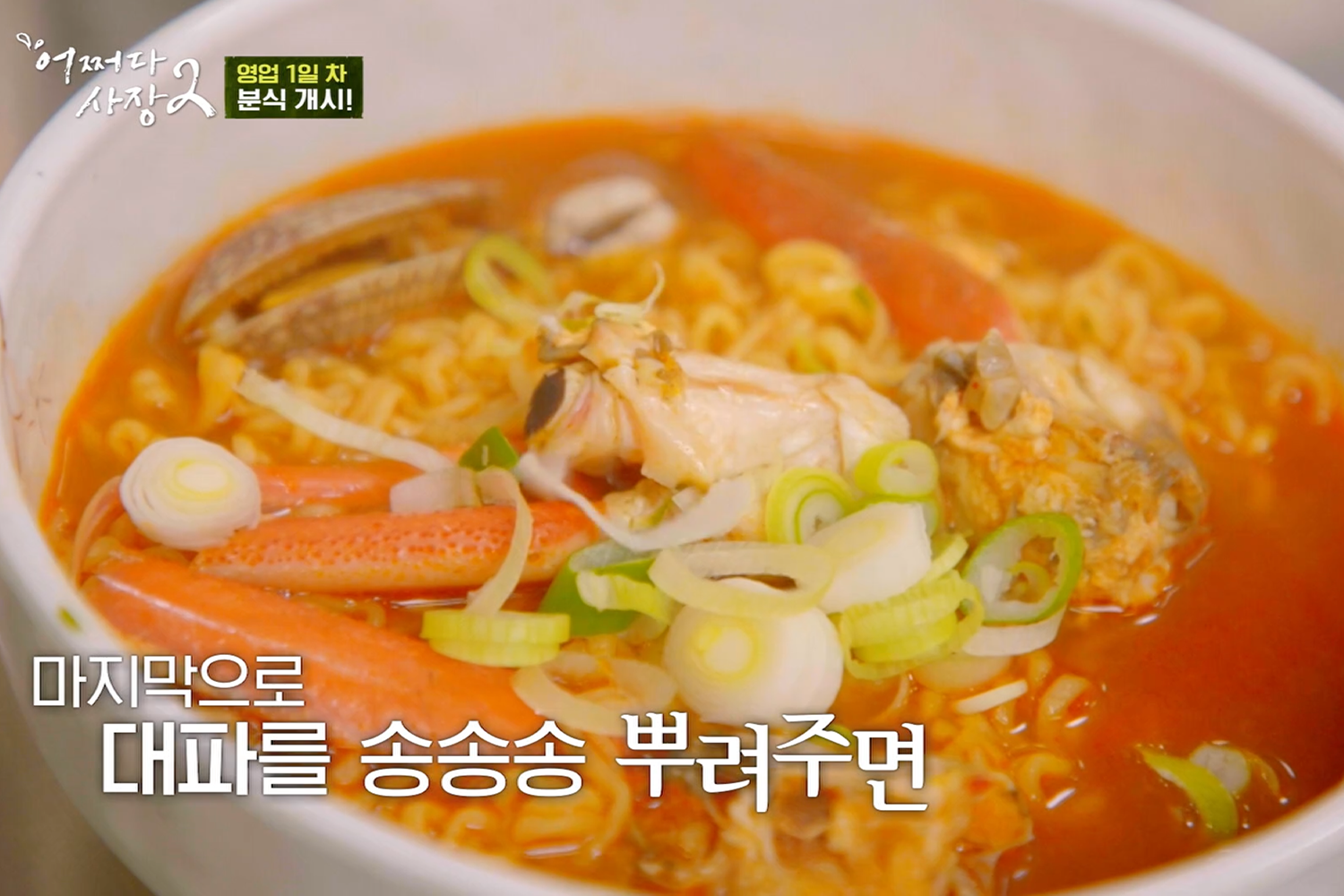 If you watch Korean TV programs or YouTube mukbang videos, you'll often see people enjoying their Korean instant ramen noodles.
Today we have compiled the ultimate ramen list that has gained massive popularity as seen on TV shows and on YouTube.
As you scroll through, you may find the PERFECT ramen for you that you may want to try so don't miss out!
---
Unexpected Business Season 1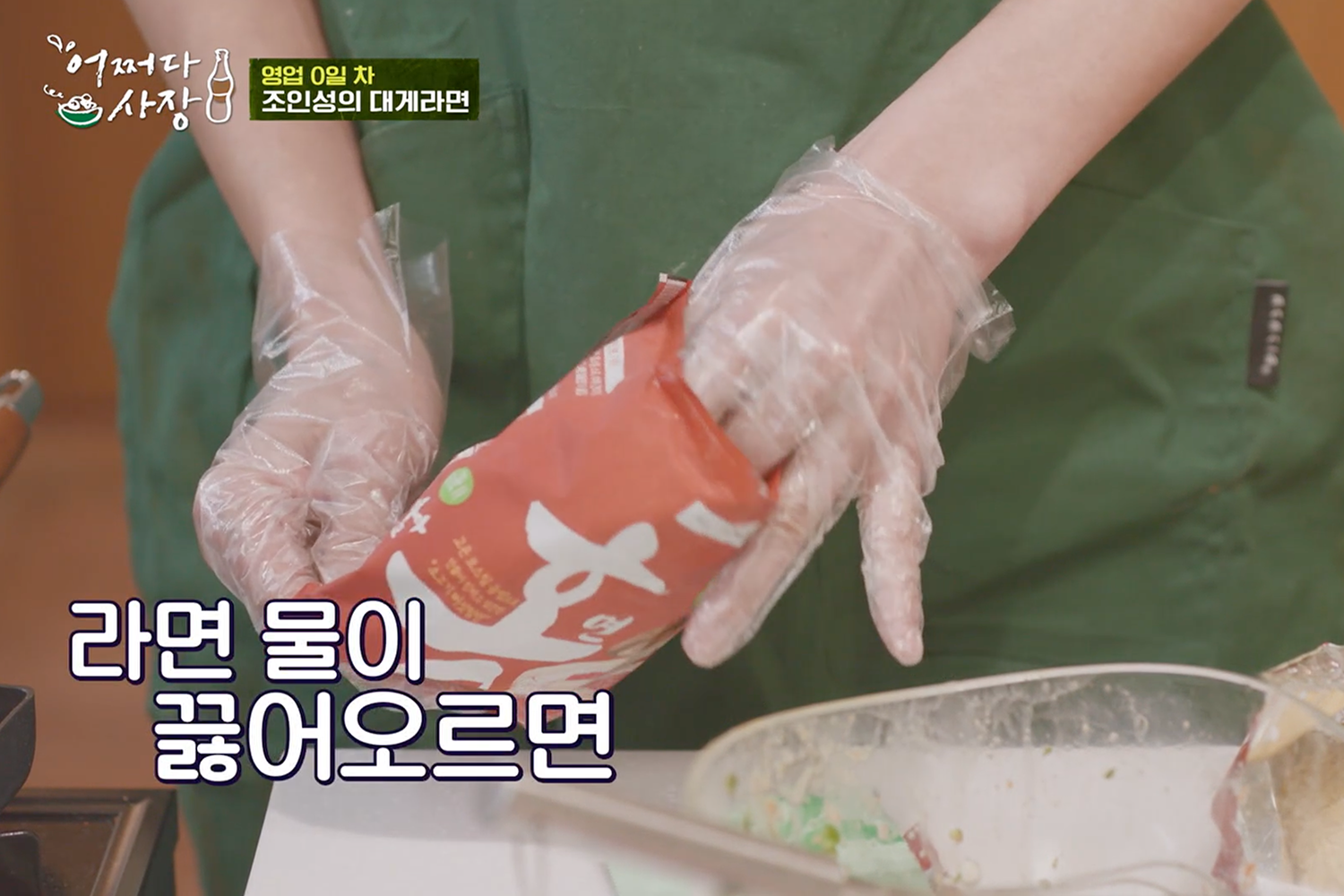 First, we have the noodles developed by Jo In-sung in season 1 of Unexpected Business. He put a lot of crab into a dish of ramen and sold it for 3,500.
This ramen was made using Pulmuone's Hong Noodles.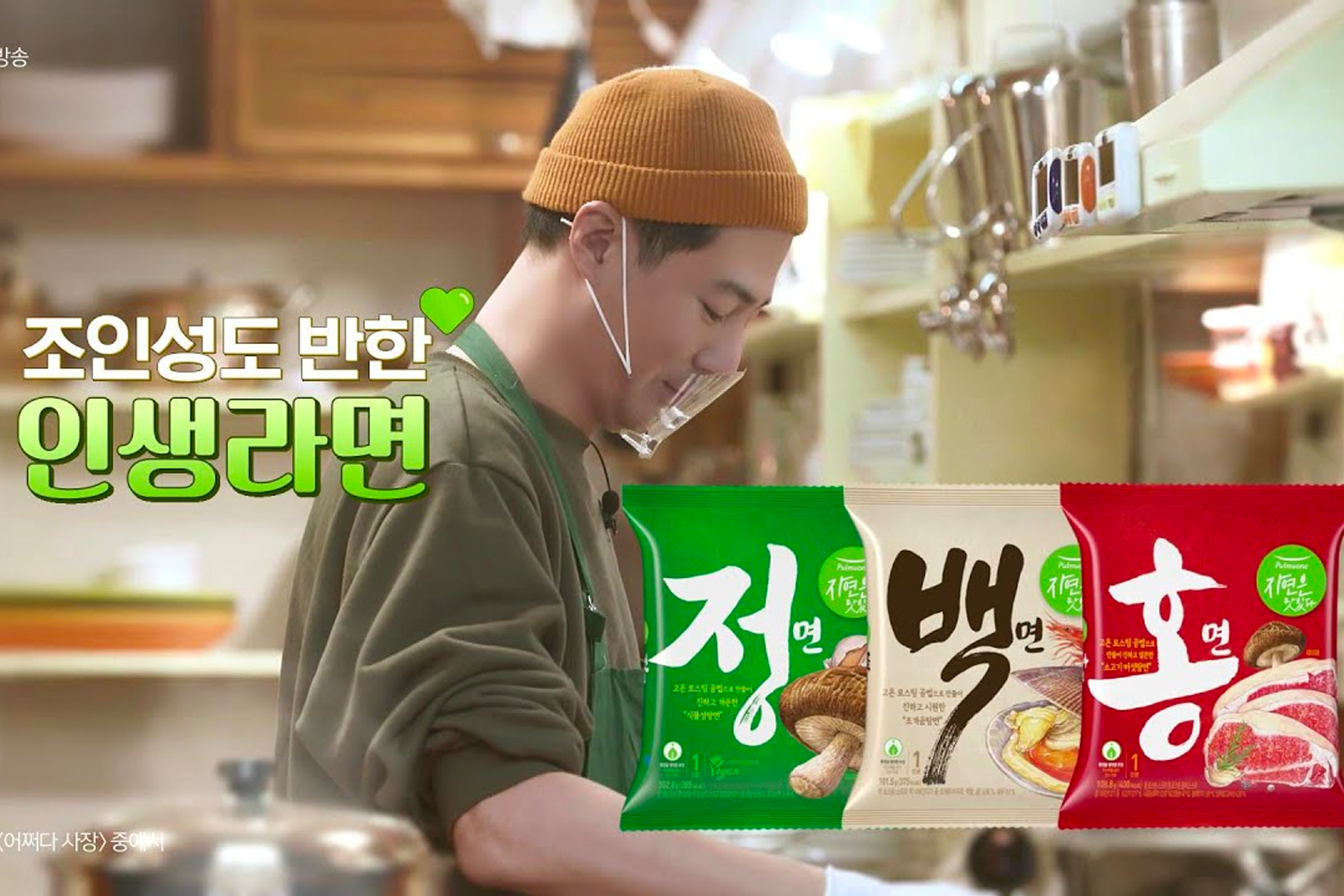 Since this, Jo In-sung actually shot an advertisement for the brand, and the scene of him cooking was used as the TV commercial for Hong Noodles.
The brand gained massive popularity after its TV appearance.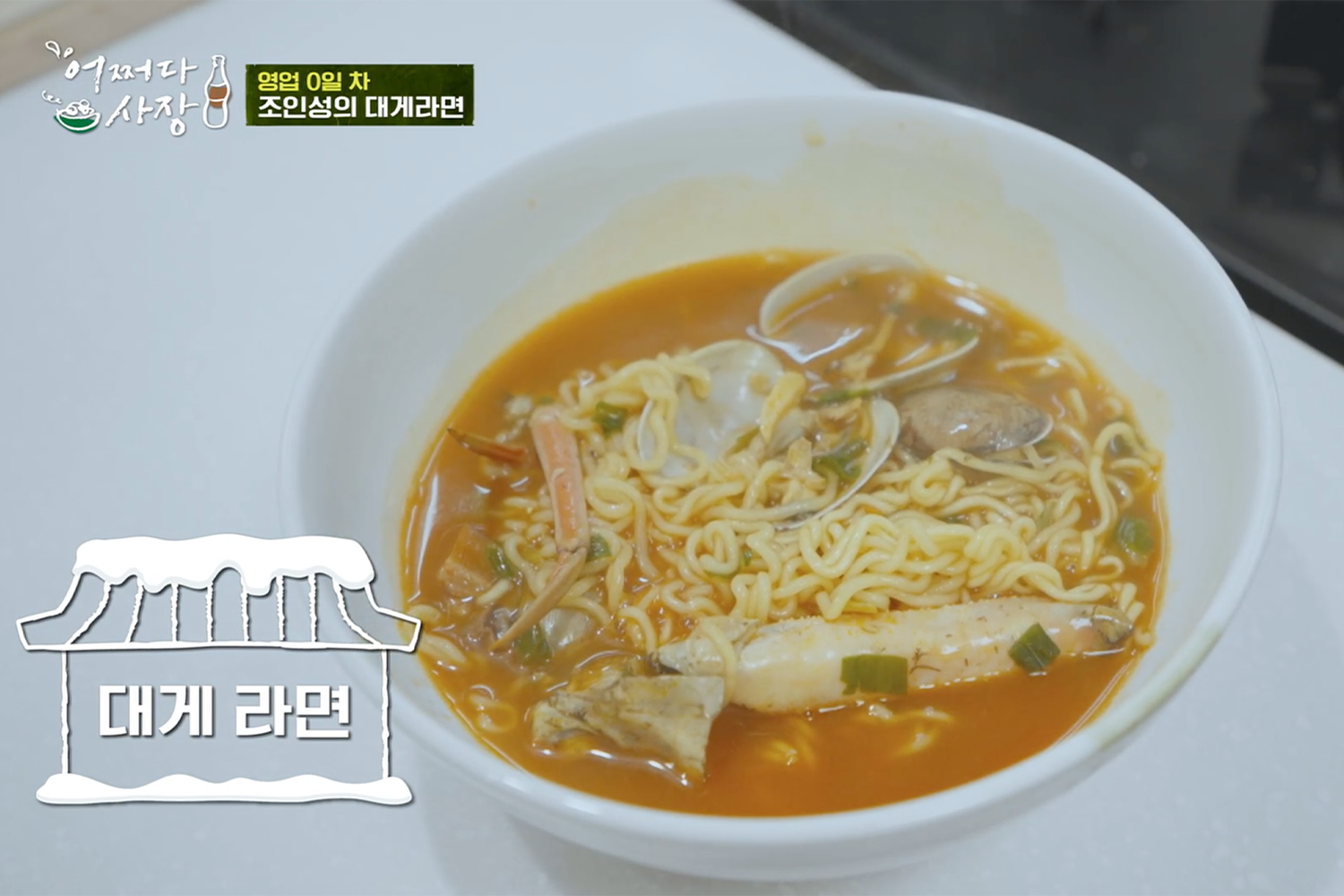 Delicious crab broth with the noodles looks so delicious!
Hong Noodles are known for its thick and spicy beef broth.
Try this dish made popular by Jo In-sung with some crab to make it extra special.
Pulmuone

Hong Noodles (4 packs)
---
Running Man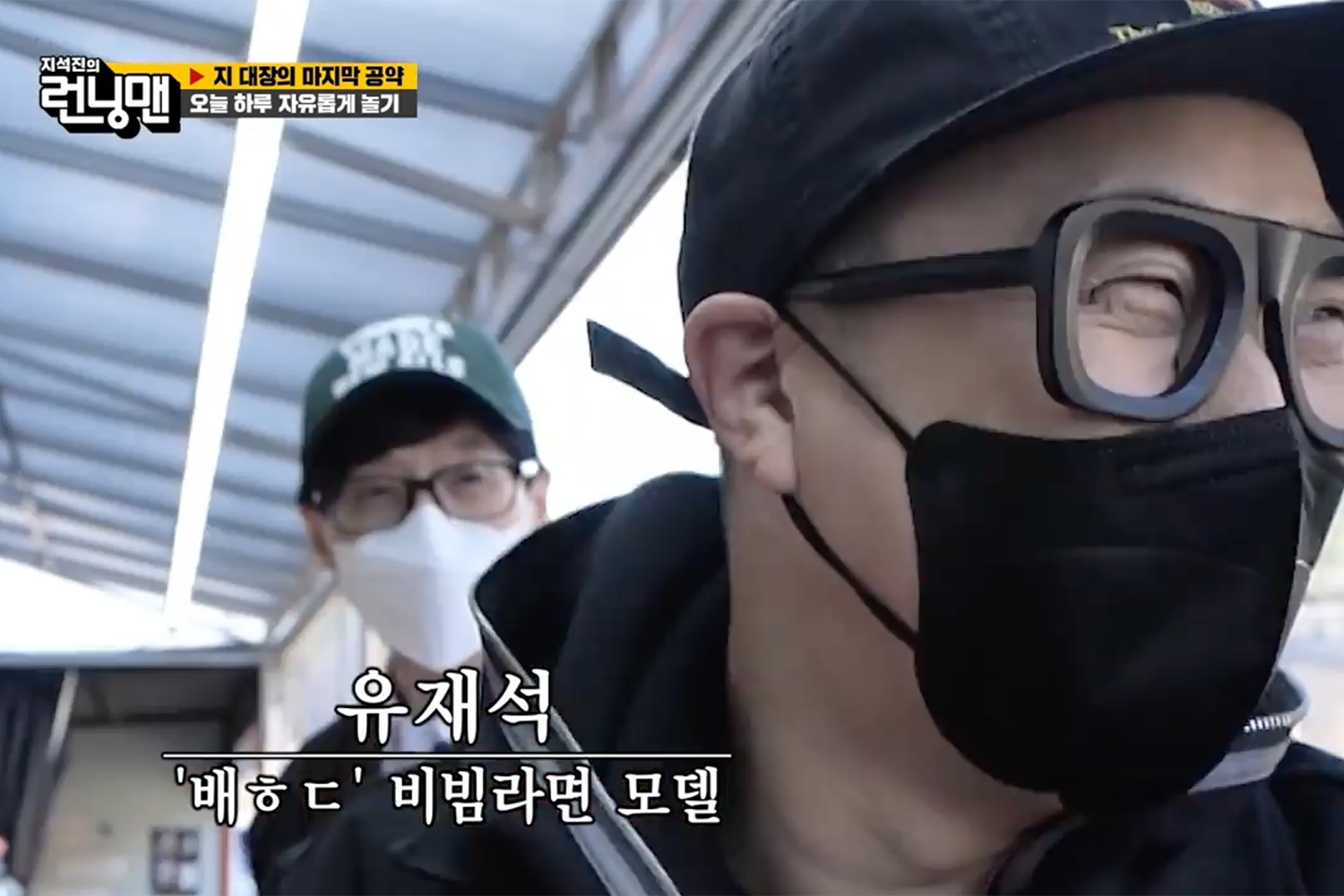 Do you remember this scene of Running Man when all the members made bibimmyeon together in a cozy atmosphere?
When all the members went grocery shopping, Haha picked up another ramen and Yoo Jae-suk asked, "Don't you know that I'm a model for Baehongdong Bibimmyeon?" and the members ended up purchasing Baehongdong Bibimmyeon.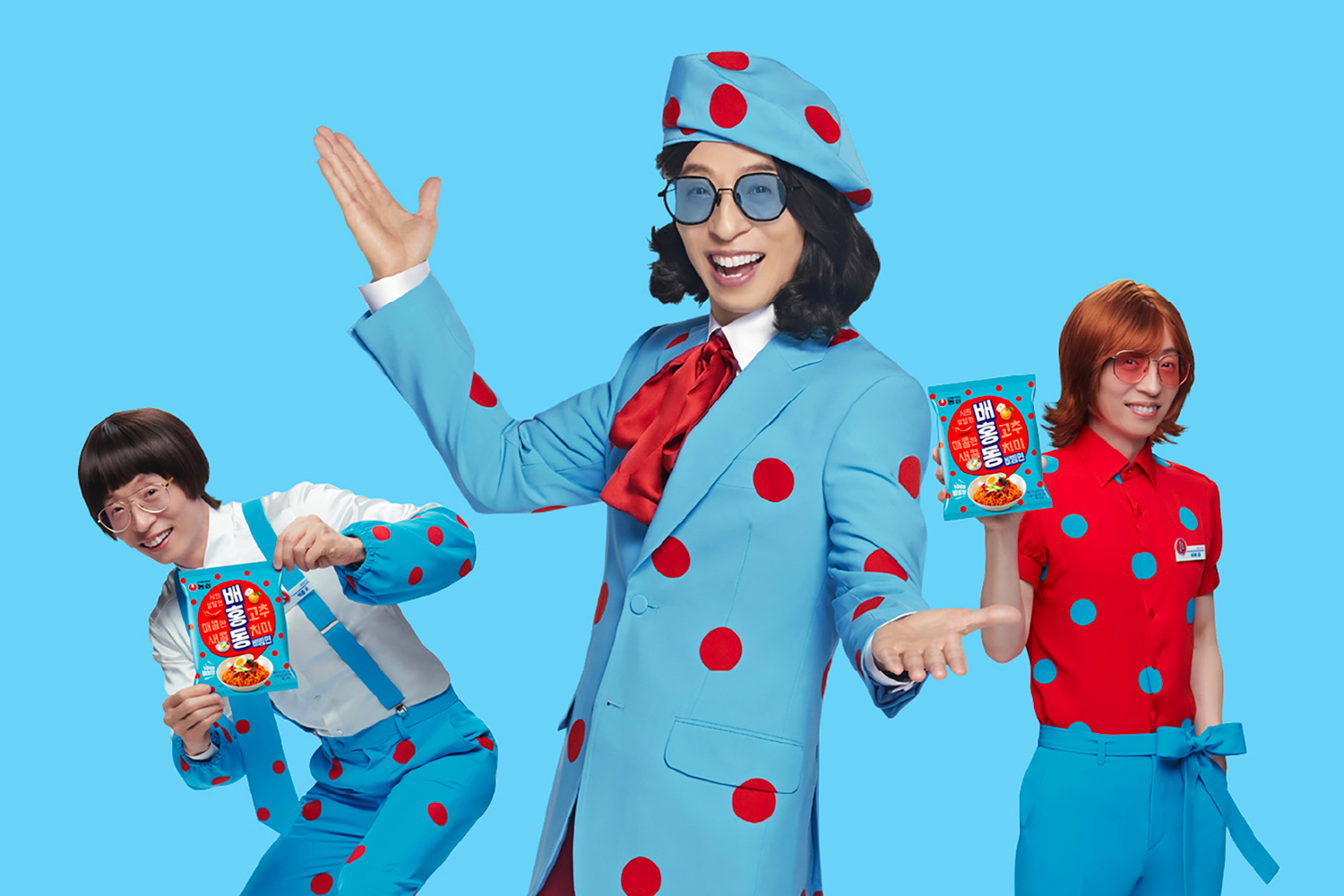 This ramen is quickly coming after Paldo Bibimmyeon, which has the title of #1 bibimmyeon in Korea.
We're very curious about the taste of Baehongdong Bibimmyeon made by the model for the brand, Yoo Jae-suk.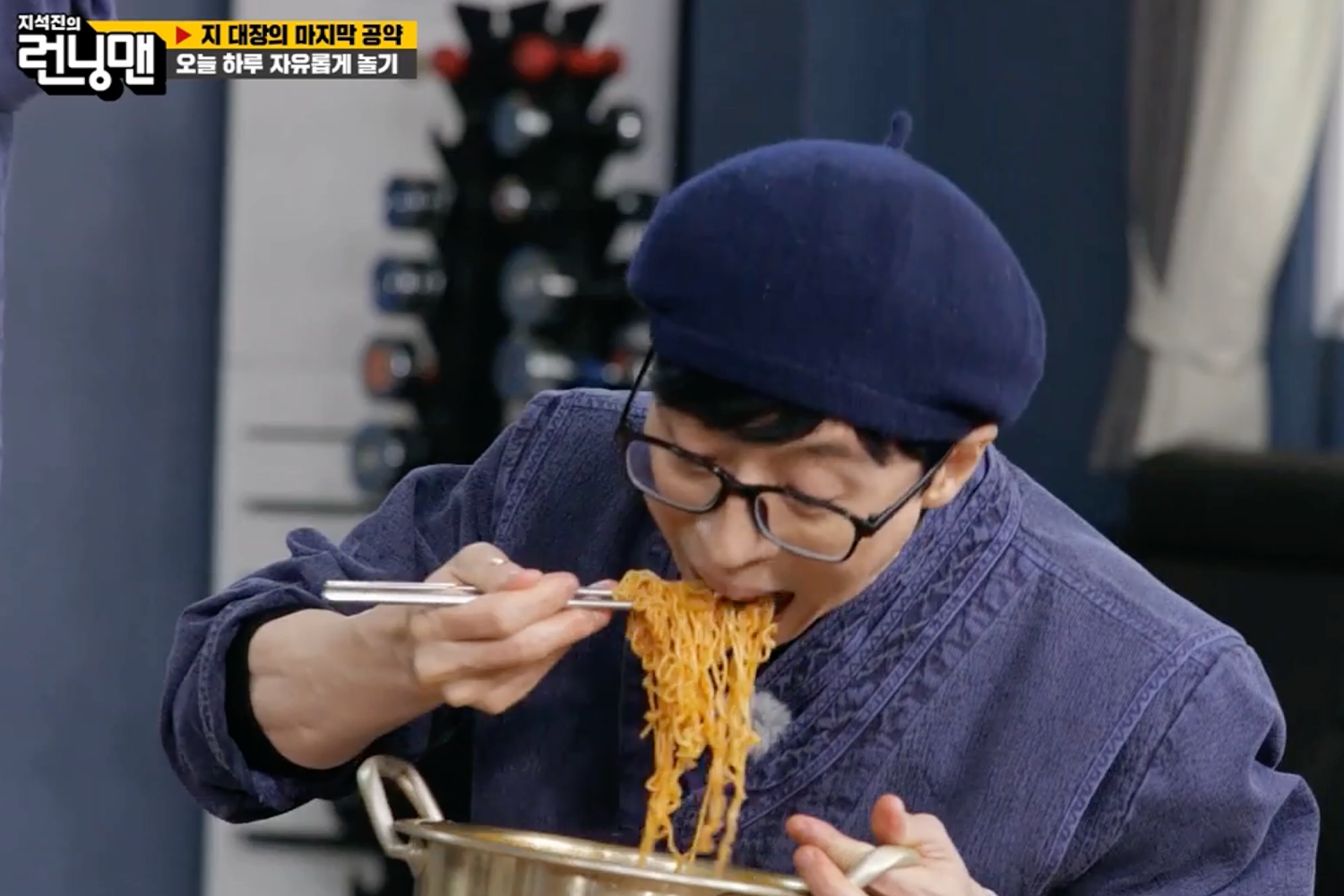 The members really enjoyed the ramen that Yoo Jae-suk made.
Afterward, when Yoo Jae-suk started singing with high energy, the members joked about what was in the ramen for him to act that way.
Nongshim

Baehongdong Bibimmyeon
---
Rakkidol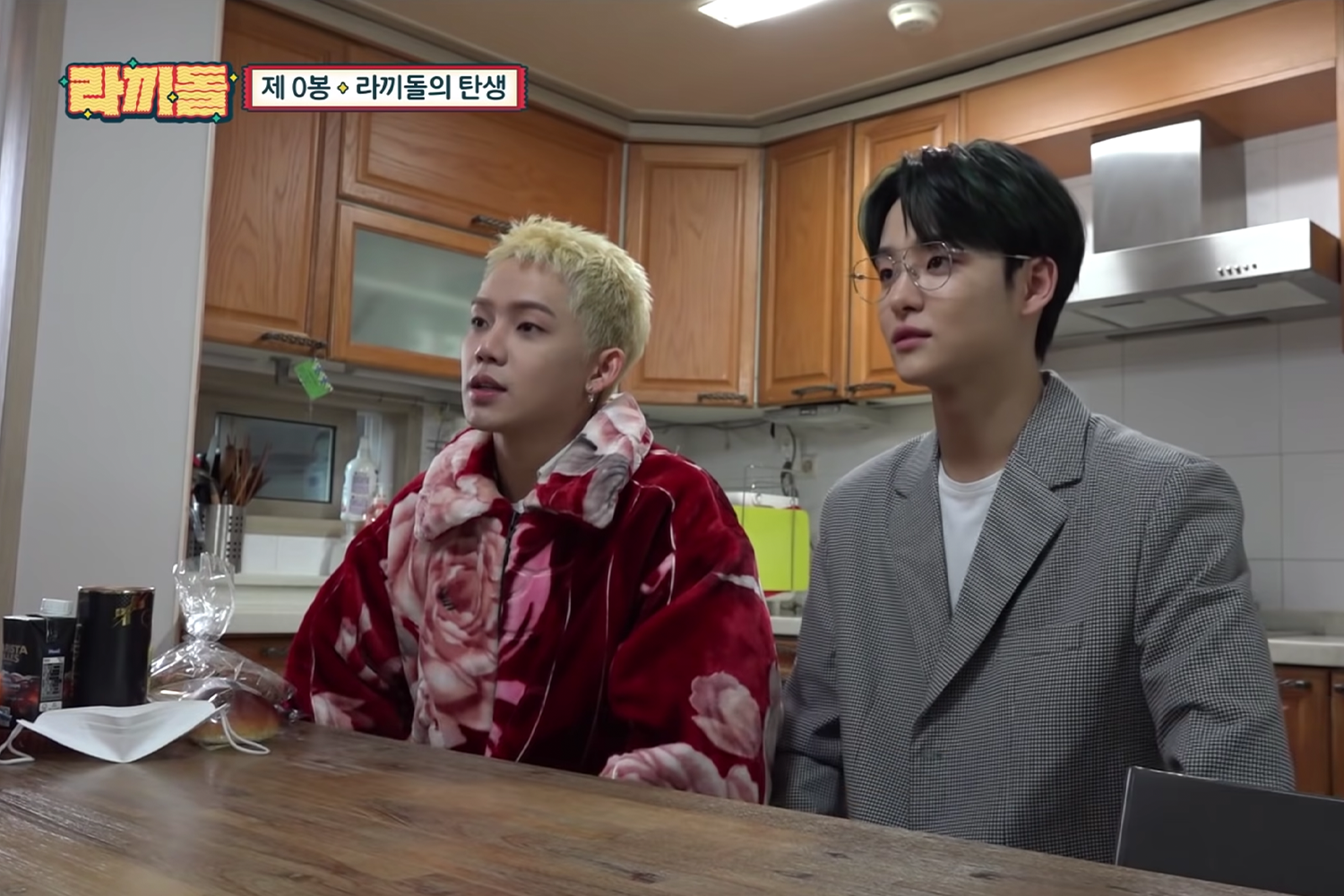 Rakkidol is an entertainment show on YouTube.
It is short for "Idols Who Cook Ramen" in Korean and features YG's boy group Treasure members Jihoon and Hyunsuk.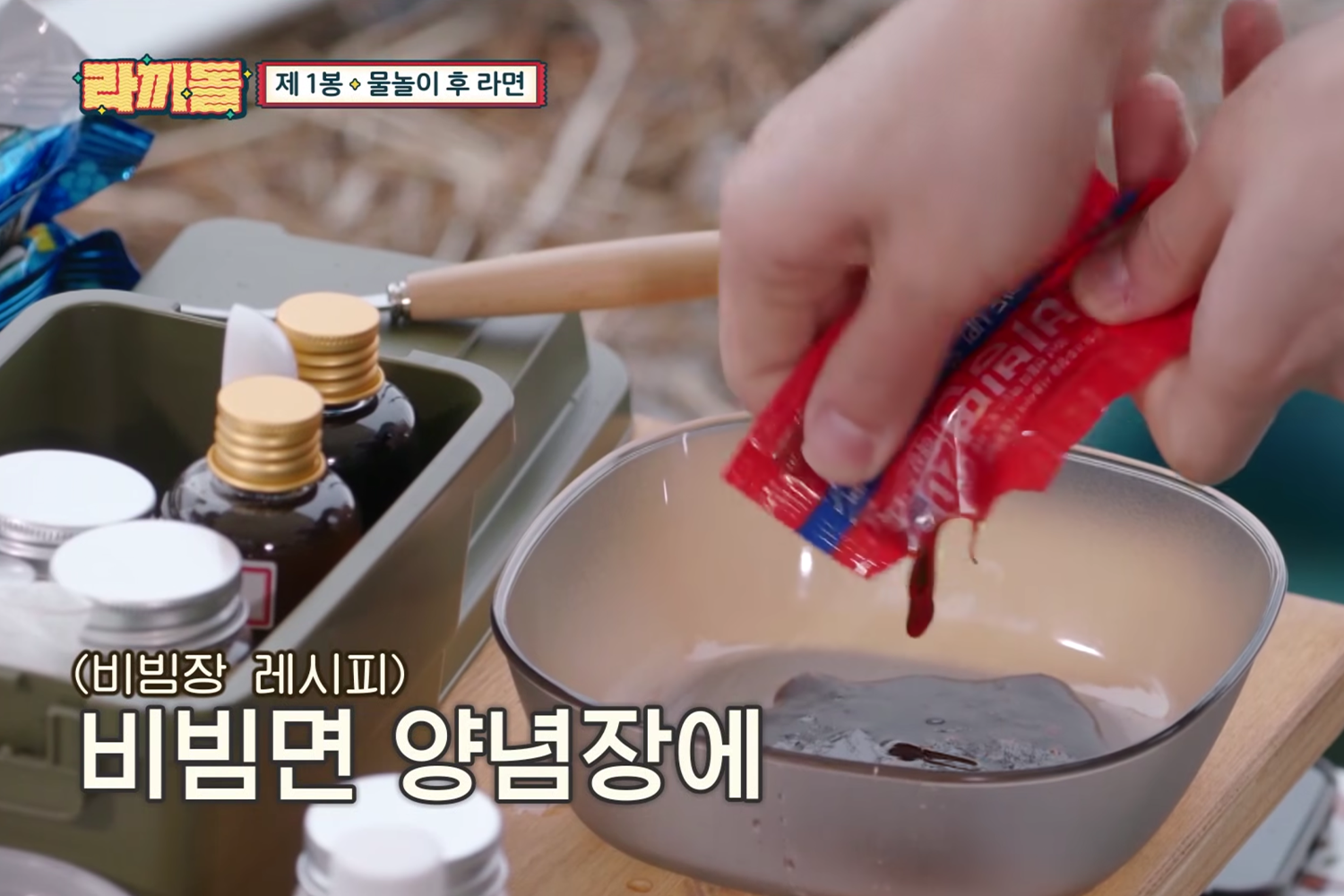 In the first episode, the two swim in the water and cook ramen together.
Hyunsuk starts making cockle bibimmyeon using Paldo Bibimmyeon.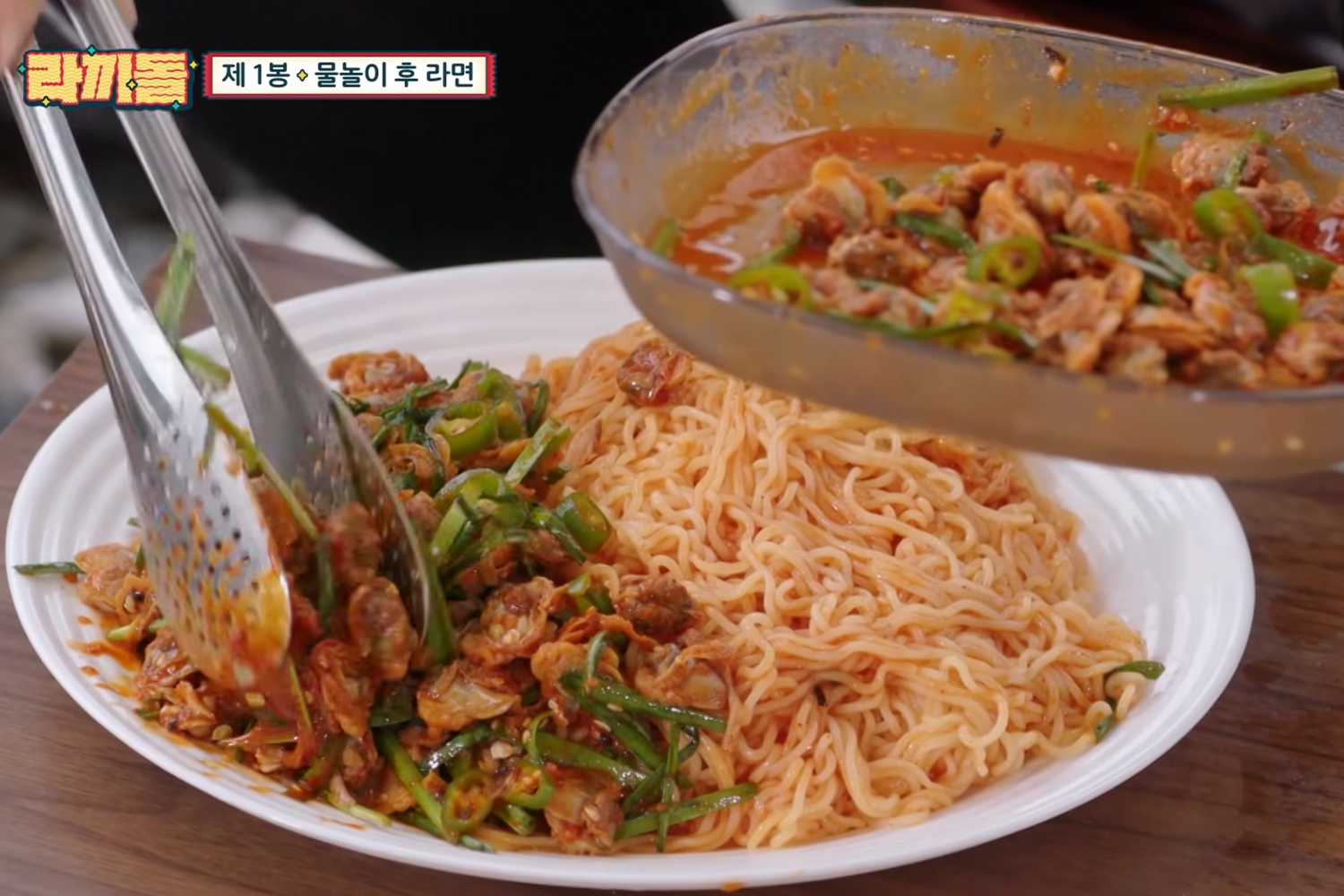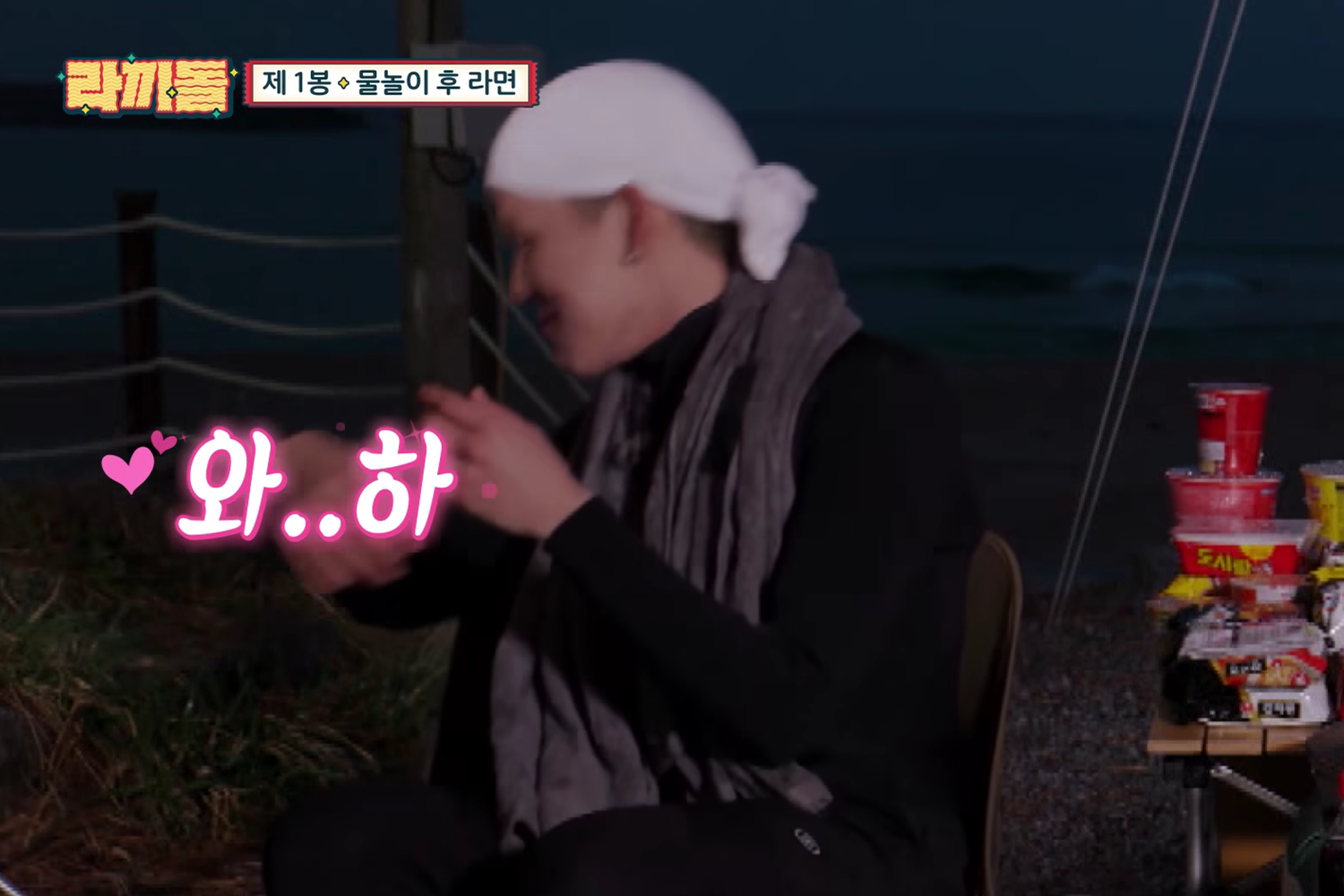 It is a cockle bibimmyeon made with Paldo Bibimmyeon.
It looks so appetizing! We're definitely adding this to our must-try list.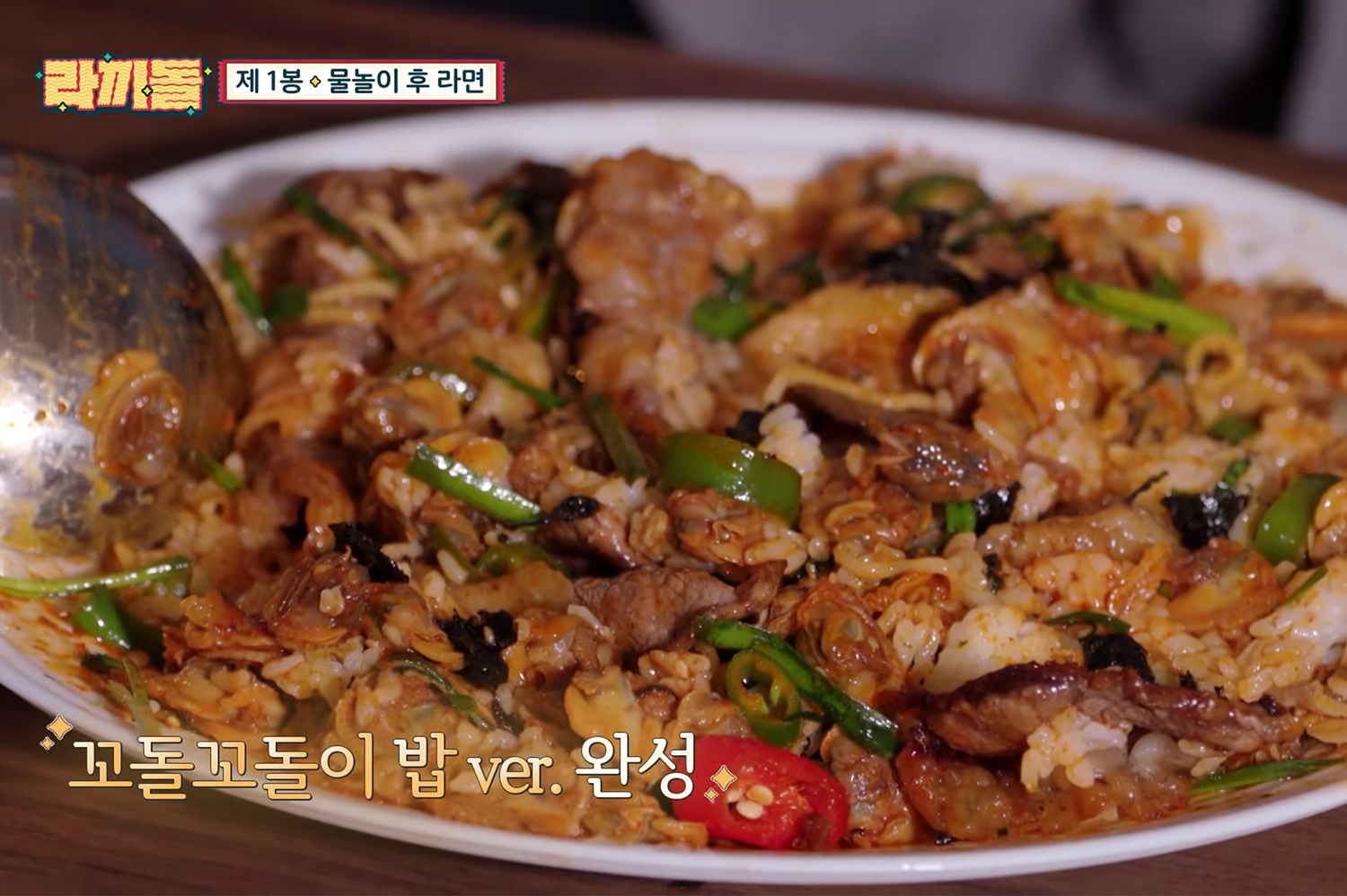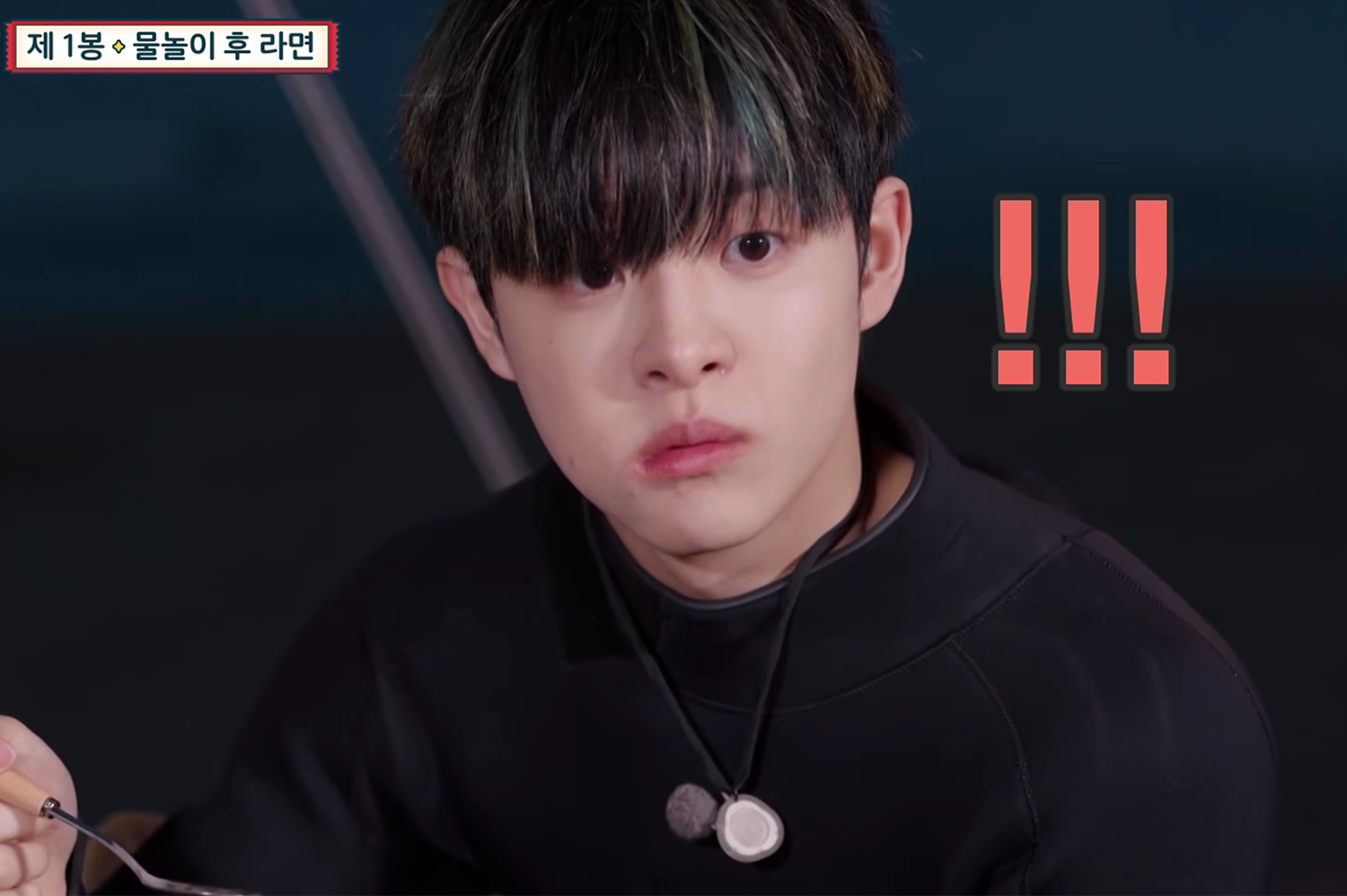 In true Korean mukbang fashion, they cleared up the bowl deliciously.
For more information, please refer to the Rakkidol channel and try it for yourself.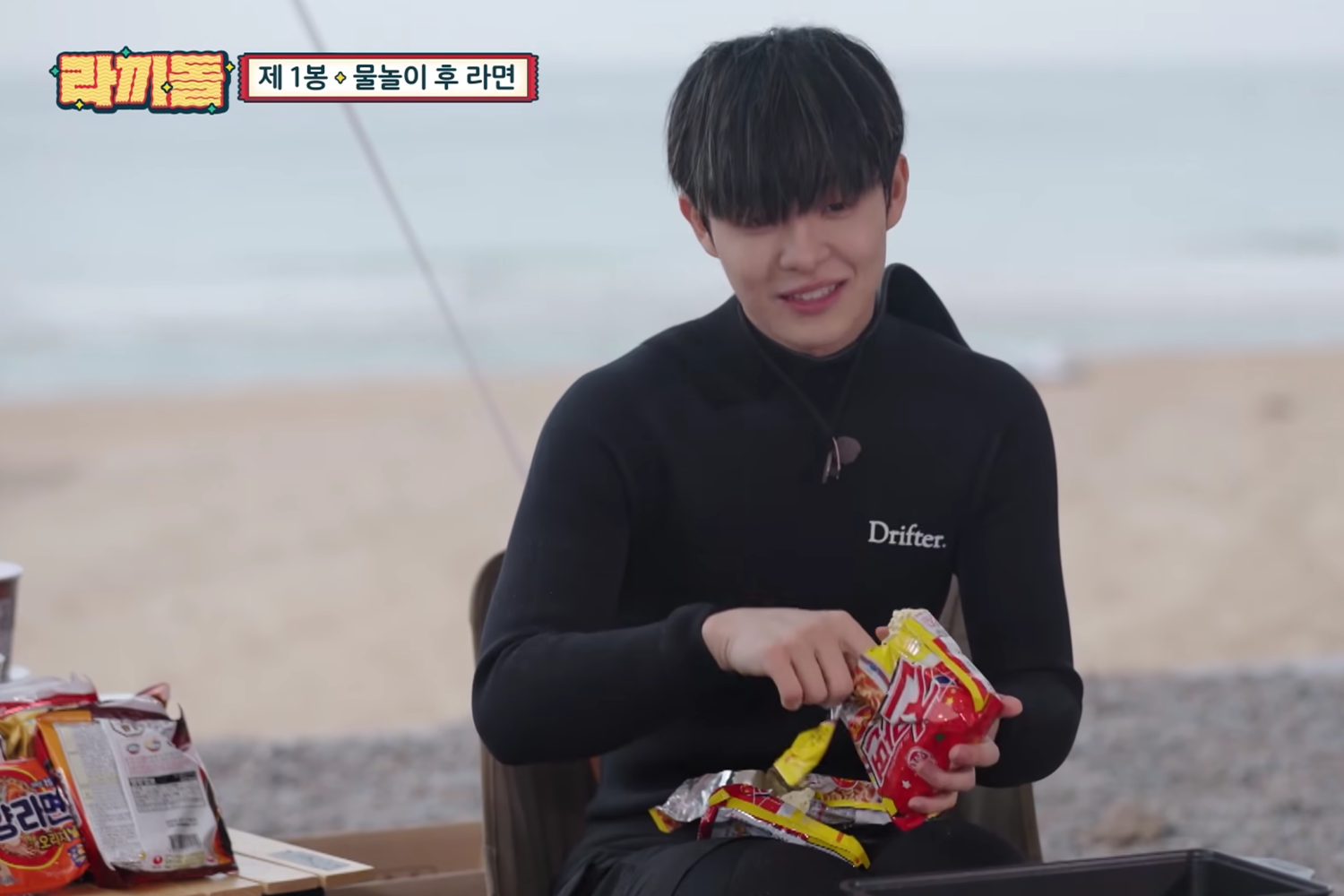 Jihoon also tries seafood ramen using the Jin Ramen Spicy.
Jin Ramen has mild and spicy flavors but in Korea, the mild flavor is usually enjoyed by people who can't handle spice or young children.
The spicy version isn't too spicy, so you should give it a try.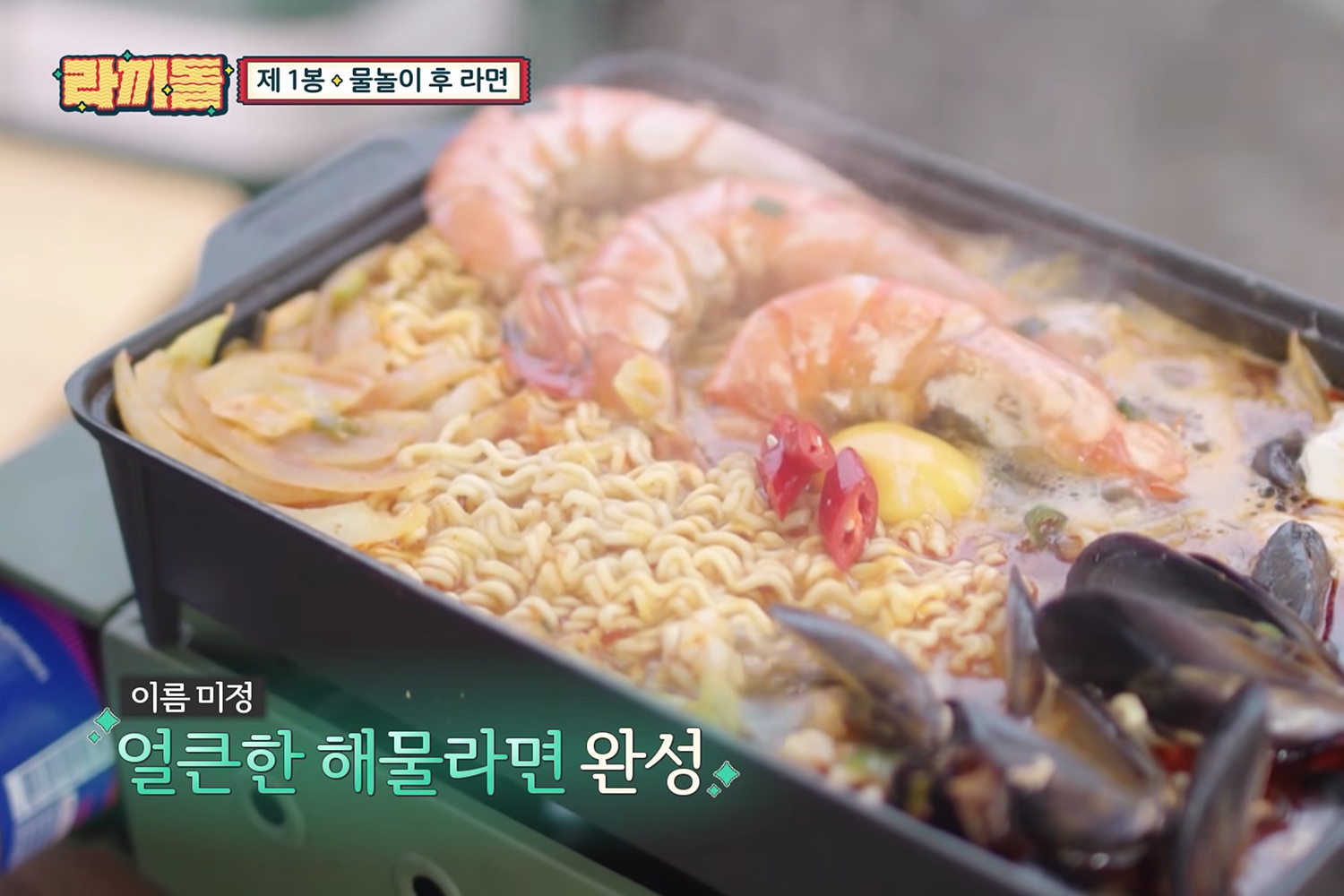 Here is the finished dish!
The member Hyunsuk got so many compliments from the staff for its delicious broth thanks to the seafood.
Jihoon ended up getting a bit too excited and kicked the table. Tragically, all the ramen ended up falling to the ground.
After cooking for 1 hour and a half, they only could take a few bites before it got destroyed.
But lucky for us, the recipe can be found online so we can try it out ourselves.
Paldo
Bibimmyeon

Ottogi

Jin Ramen Spicy
---
Military Prosecutor Doberman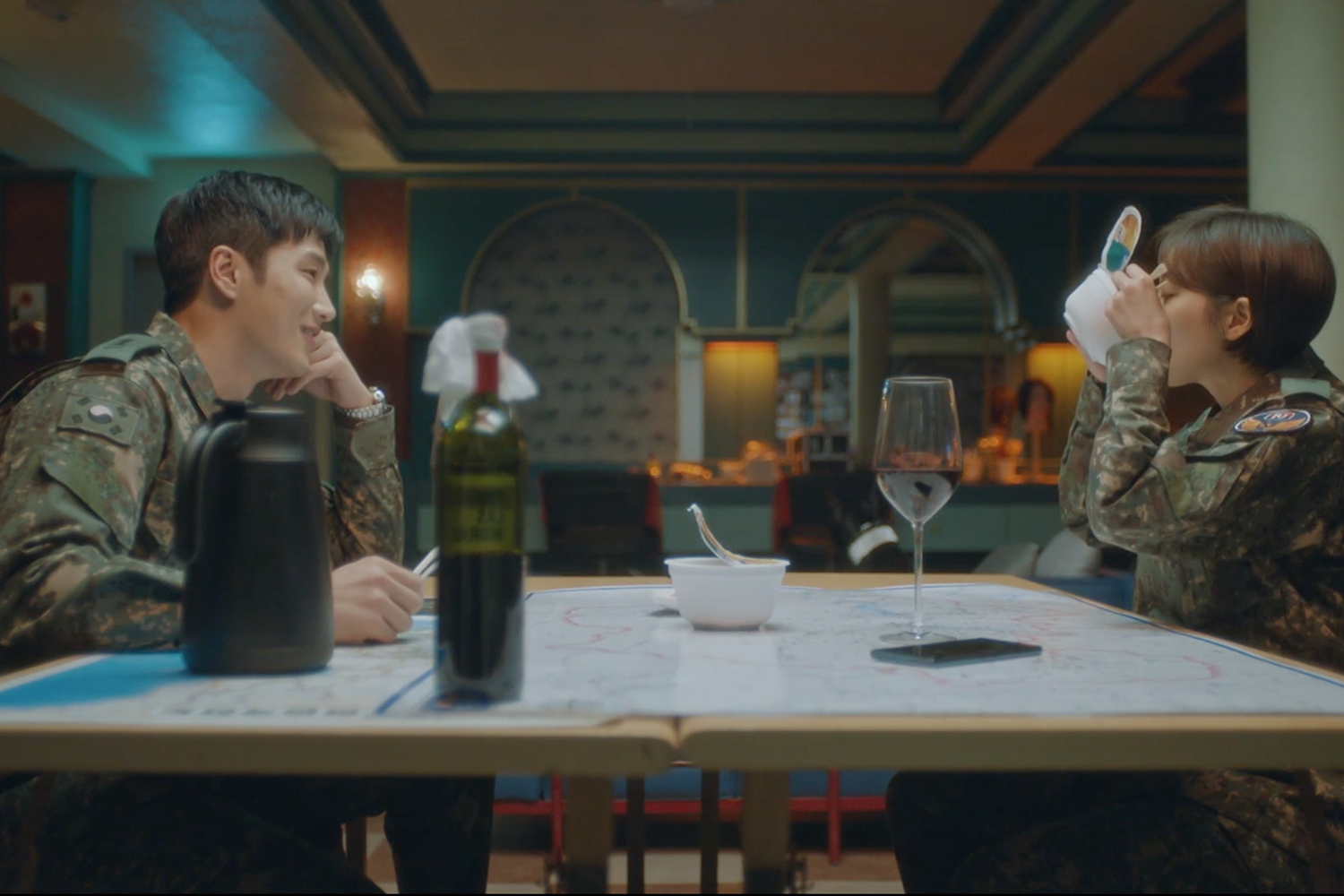 Military Prosecutor Doberman is about a group of people who tries to eliminate corruption in the military.
It is a Korean drama that is loved all over the world.
Recently, Ahn Bo-hyun and Cho Bo-ah's ramen mukbang in episode 11 became a hot topic.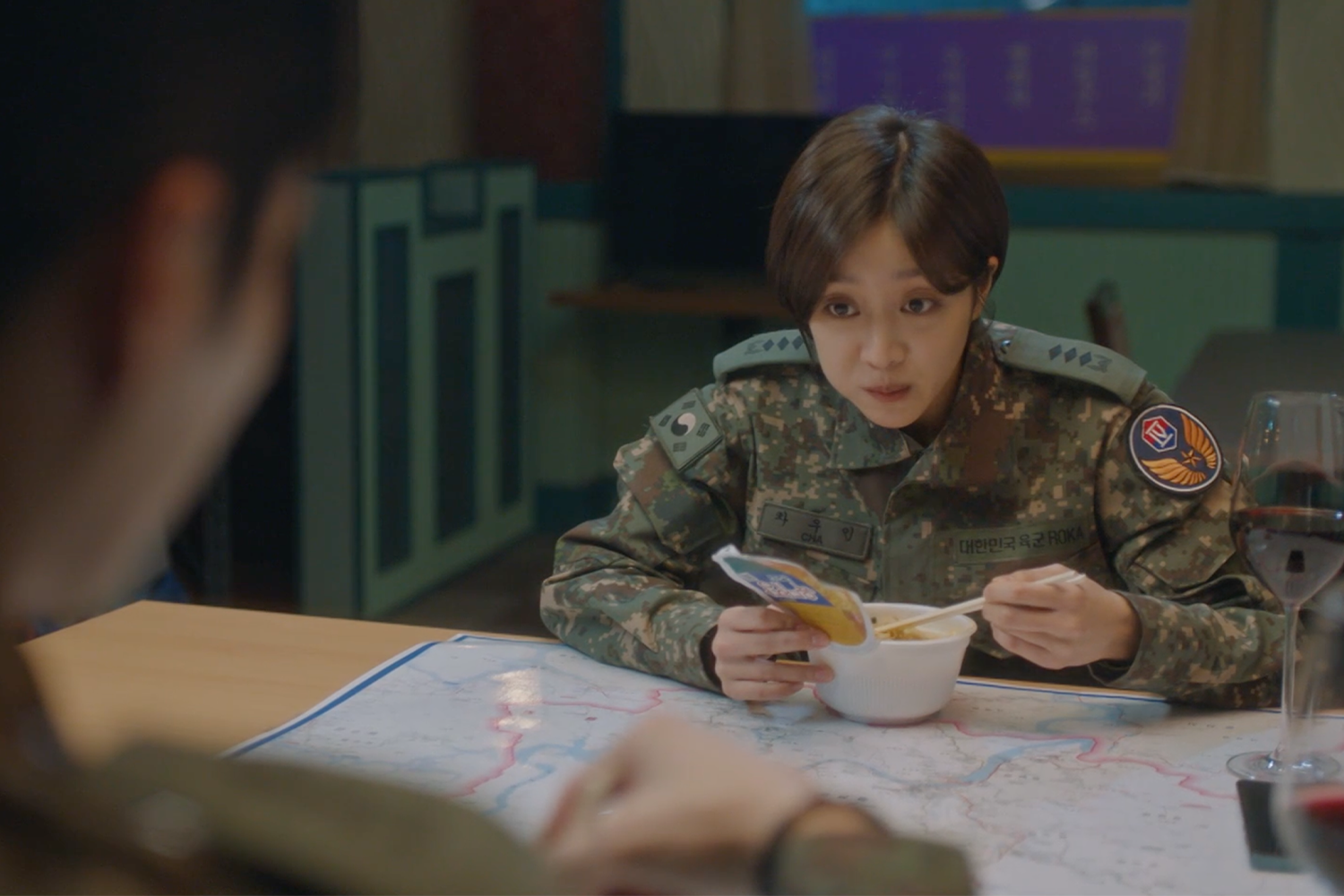 The two ate yukgaejang cup noodles as a late-night snack.
But Ahn Bo-hyun barely takes a bite and just watches Cho Bo-ah enjoy her food.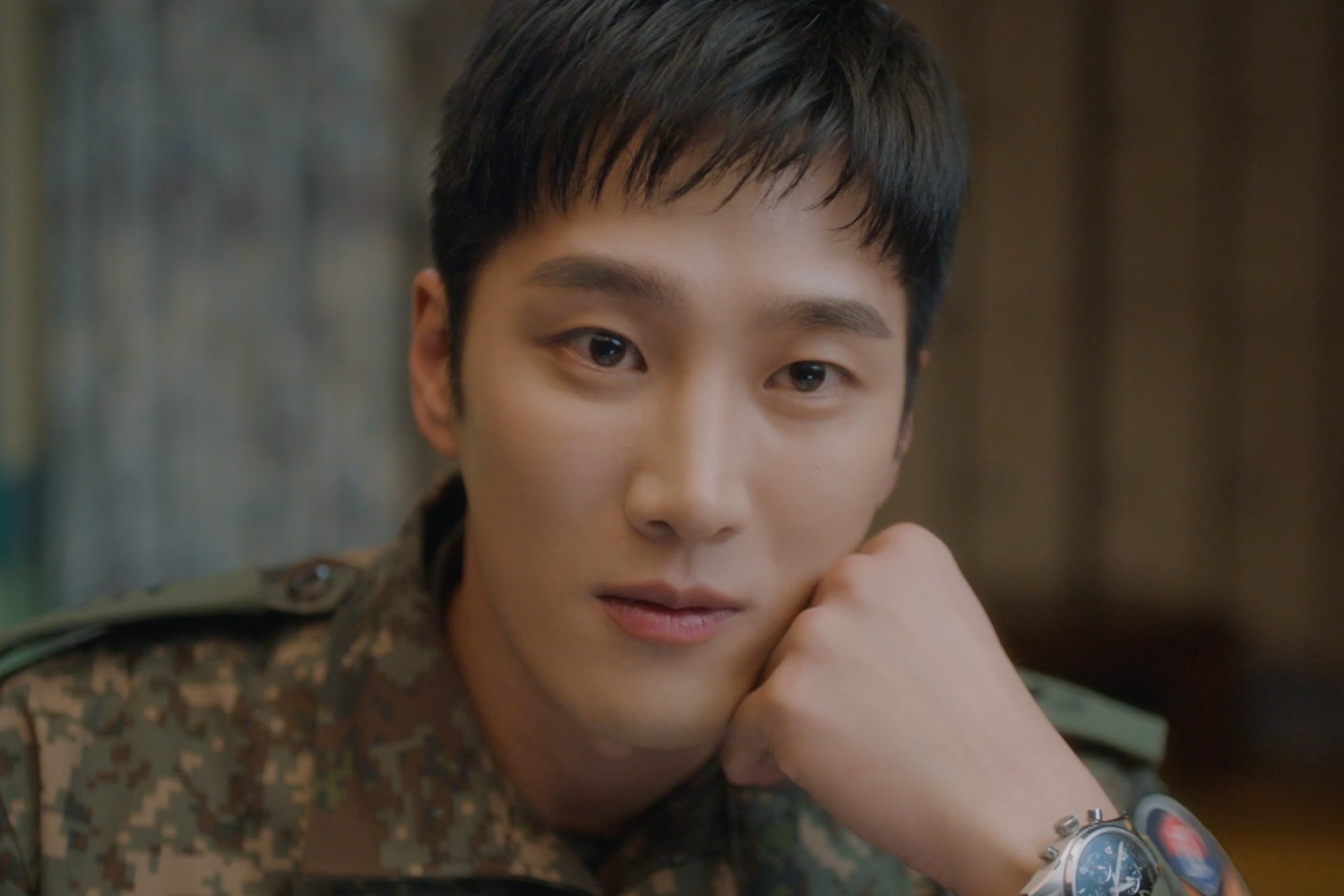 He stares at her with these loving eyes instead of eating.
Viewers during this episode worried about his ramen getting soggy.
The Yukgaejang Ramen that appears in this scene is made with very thin noodles and the cup noodles are very popular.
It's especially delicious when eating as a late-night snack or outdoors.
Nongshim

Yukgaejang
---
Hangout with Yoo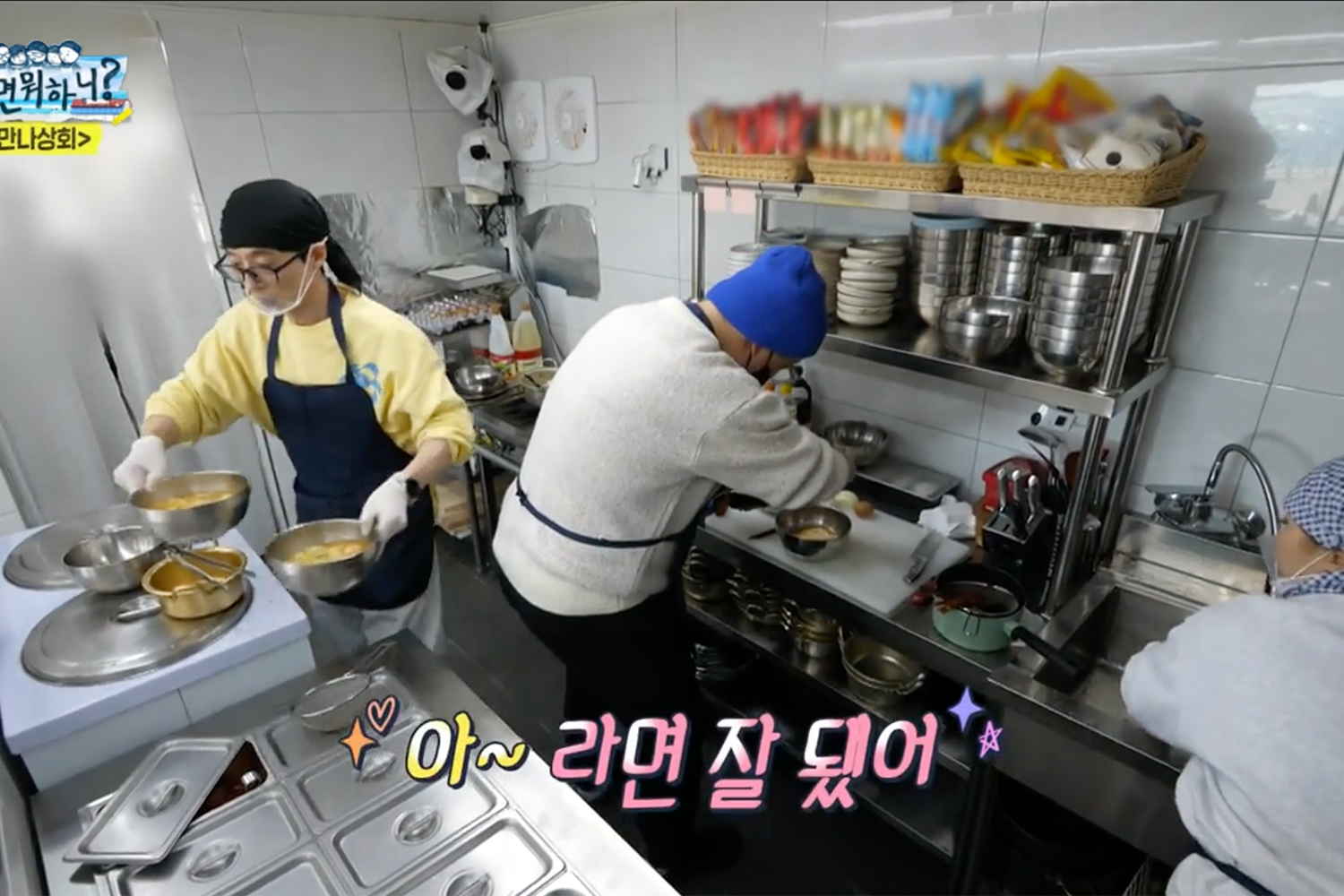 The next scene is with Yoo Jae-suk in the recent hit variety show, Hangout with Yoo.
Yoo Jae-suk and the members ran a ramen shop and this ramen mukbang became a hot topic online.
Just like the scene in Running Man, Yoo Jae-suk, the model of Nongshim, makes Nongshim ramen even more delicious.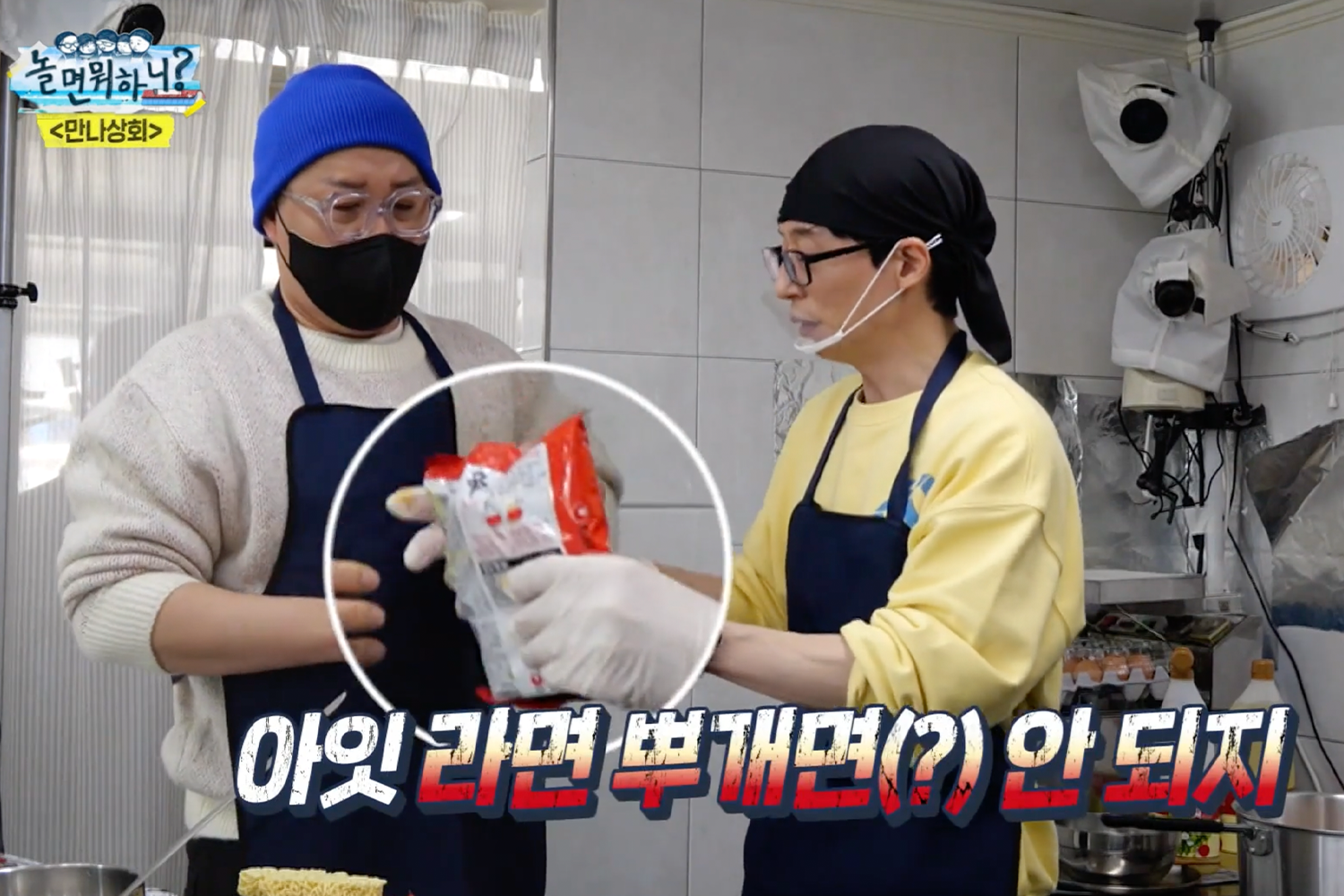 Not only that, but we could see Jeong Joon-ha and Yoo Jae-suk bickering together about whether they should break the noodles or not.
Do you break your noodles before boiling or do you put it in whole?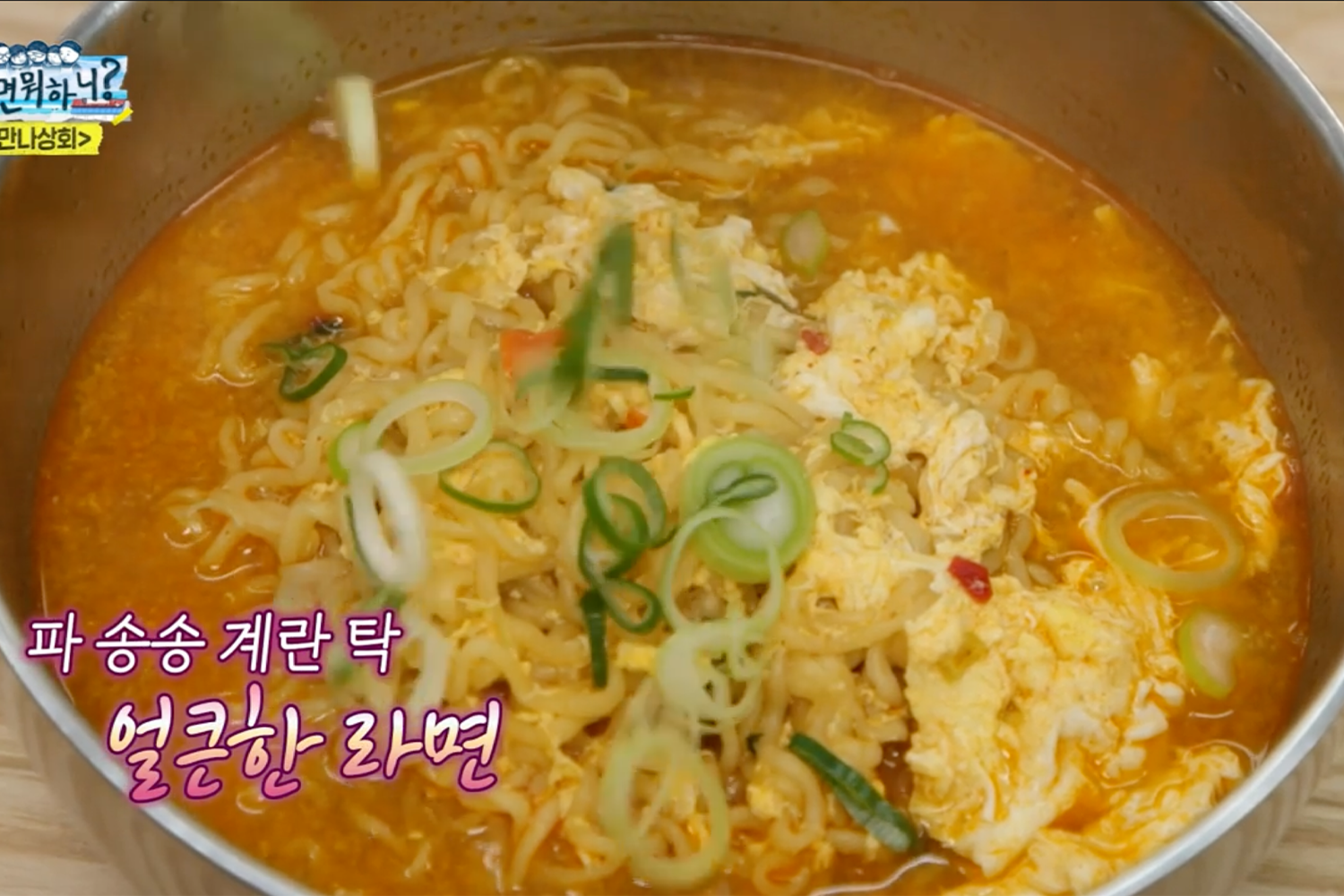 This deliciously cooked ramen is the product of Nongshim, the representative ramen brand in Korea.
Shin Ramyun is a nationally loved ramen characterized by its spicy and clean broth.
The ramen below is a renewed product of the original ramen by adding tofu kimchi. How about trying it out for yourself?
Nongshim Shin Ramyun Black
Tofu Kimchi
---
Eat with Boki
Moon Boki is famous for her pretty appearance, mouth-watering ASMR, and perfect plating.
She is 7 million YouTube subscribers all over the world.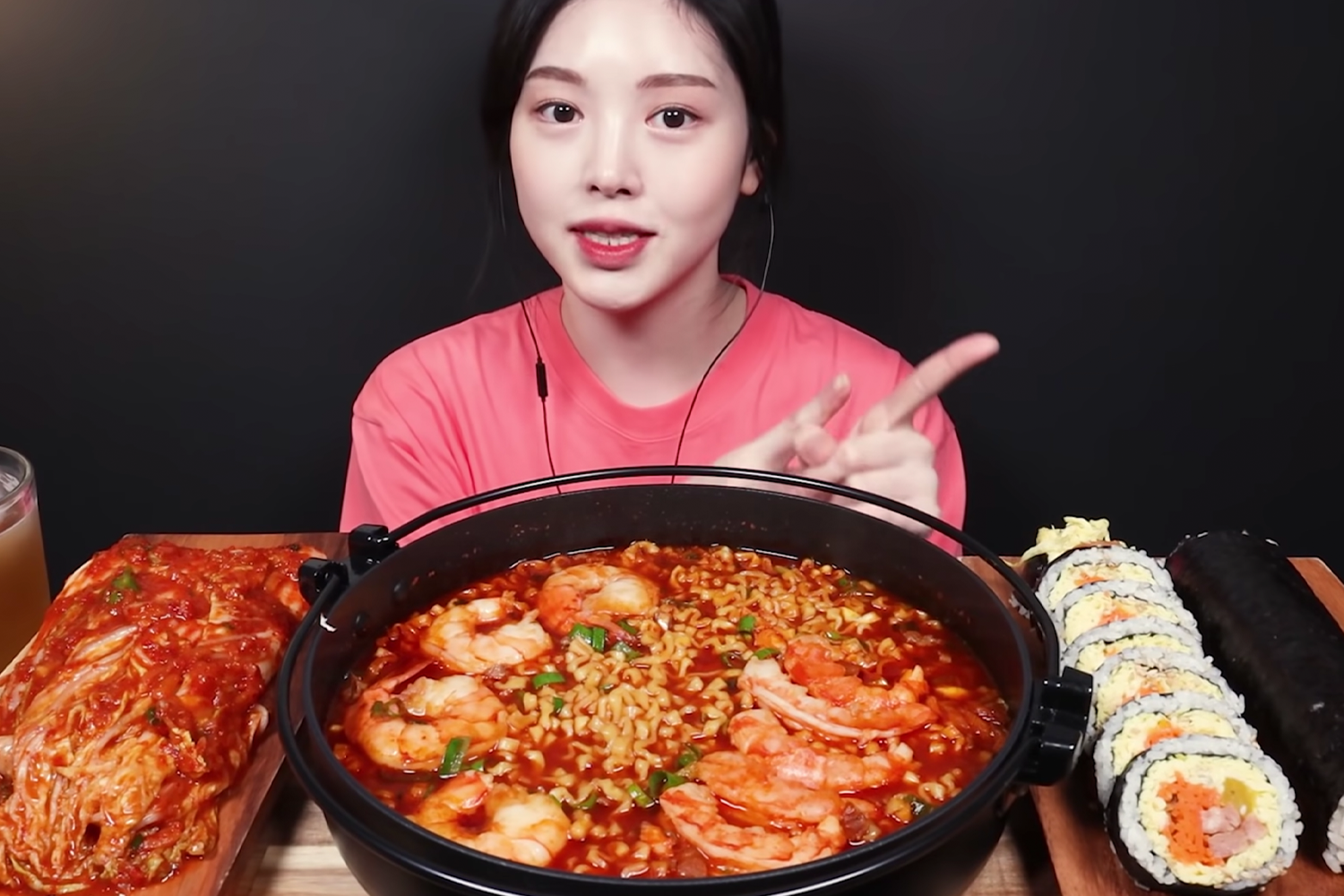 Among the recent videos on her channel, the one we are going to talk about today is this specific mukbang she posted where she enjoys Buldak Jjambbong noodles.
The dish looks even more delicious and appetizing made by her.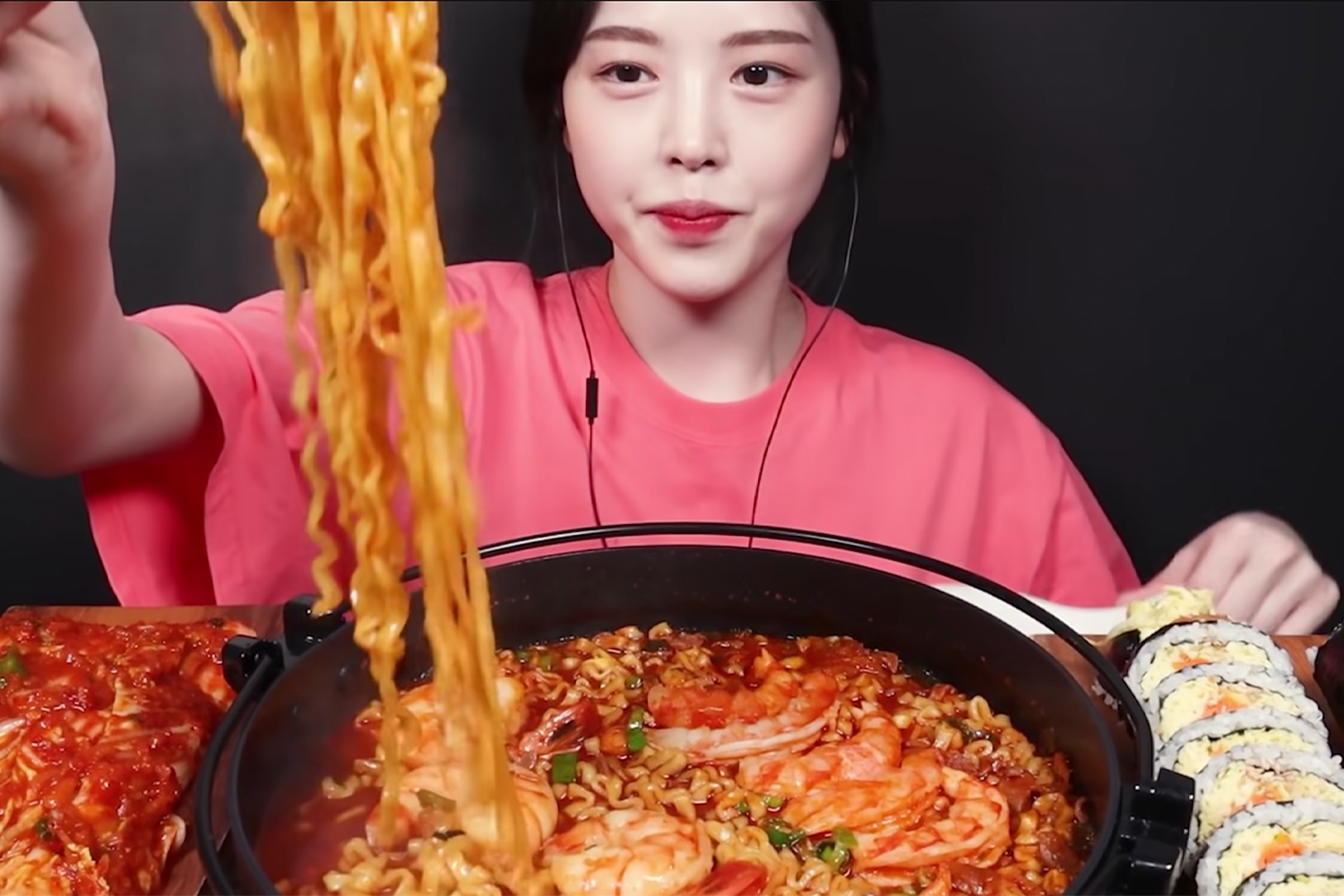 You have probably heard of Buldak, from the spicy noodle challenge.
It is the recently released flavor of buldak noodles. If you look at the customer's reviews, it says that it is an addicting taste with jjambbong meat broth.
It it said that the spiciness is a level 3, which is about the same level of carbonated chicken buldak.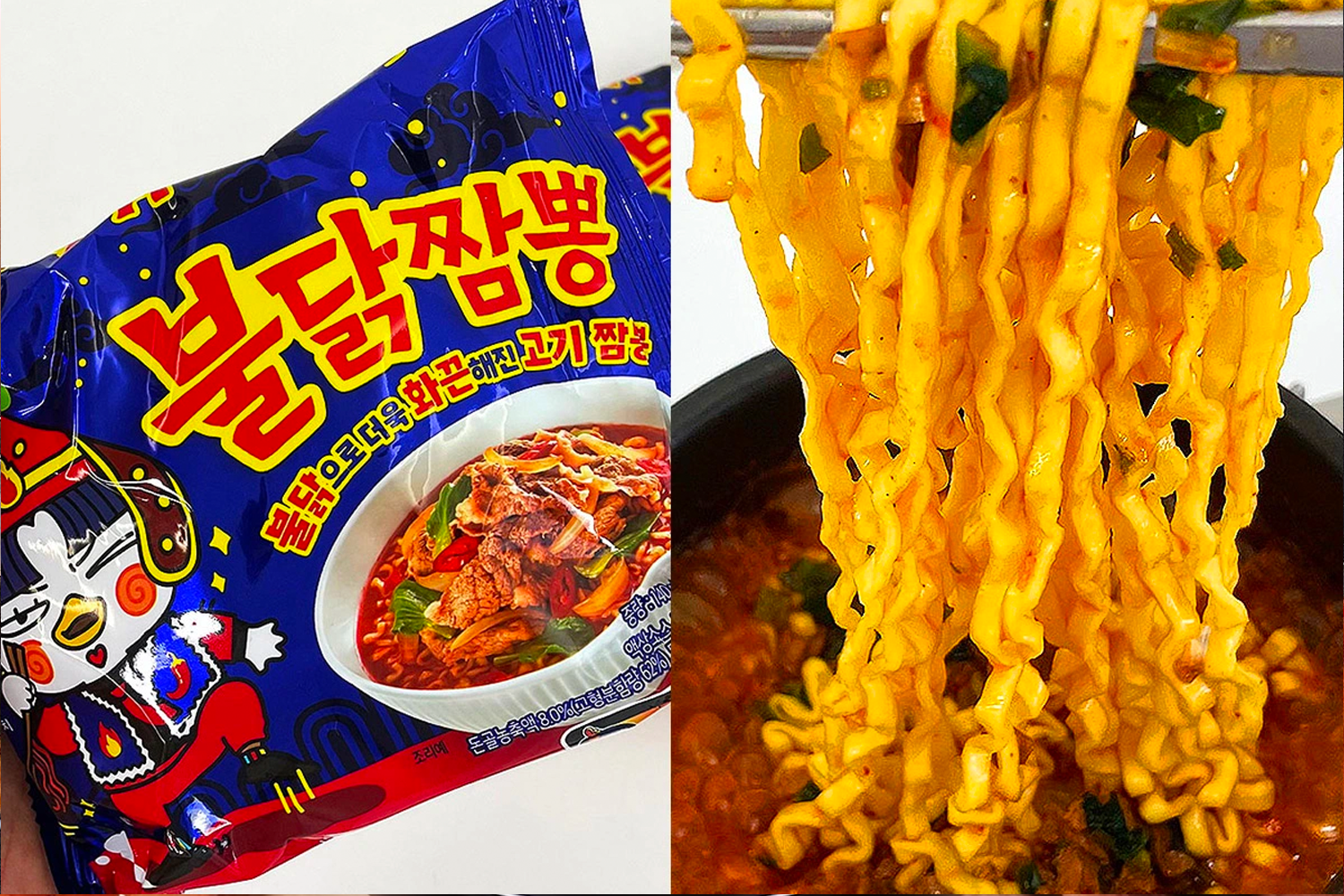 If you enjoy spicy food, we highly recommend giving this a try.
Enjoy the spicy taste of buldak and its hot jjambbong broth.
It's even more delicious if you eat it with kimchi!
Samyang

Buldak Jjambbong
---
Today we introduced a list of instant ramen noodles that can be seen on TV shows and YouTubers.
It is extremely convenient to make! Why don't you try out the different unique flavors in the comfort of your own home this week?
---