---
---
300% compensation

for counterfeit products

Out of over 1 million products sold, 0 counterfeit products found! Creatrip directly deals and ships from the makers, and it is impossible to sell counterfeit products.
---
Maximum amount of points you can get per 1 option.
---
Free shipping on orders over

USD 0
---
---
---
Product Info

Product Highlights
★ Popular skincare brand Abib launches the 'Yuja Essence'
★ Contains yuzu extract, which brightens skin tone and improves skin imperfections, giving the skin a radiant appearance.
★ Emitting a faint scent of grapefruit, with a dense and moisturizing texture, suitable even for sensitive skin
---
Product Description
Abib, a popular Korean skincare brand, has released a 'Yuja Essence' that is endorsed by famous Korean actress Yu Mi Jung, making your skin radiate from within

Containing vitamin-rich yuja extract, it can brighten the complexion and improve skin flaws, making the skin glow with vitality. Long-term use can make the skin even more fair and translucent




It emits a light yuja fragrance, allowing you to relax both your body and mind while taking care of your skin. Its thick essence texture gives you a full sense of hydration. It has passed low-irritation testing and is suitable for sensitive skin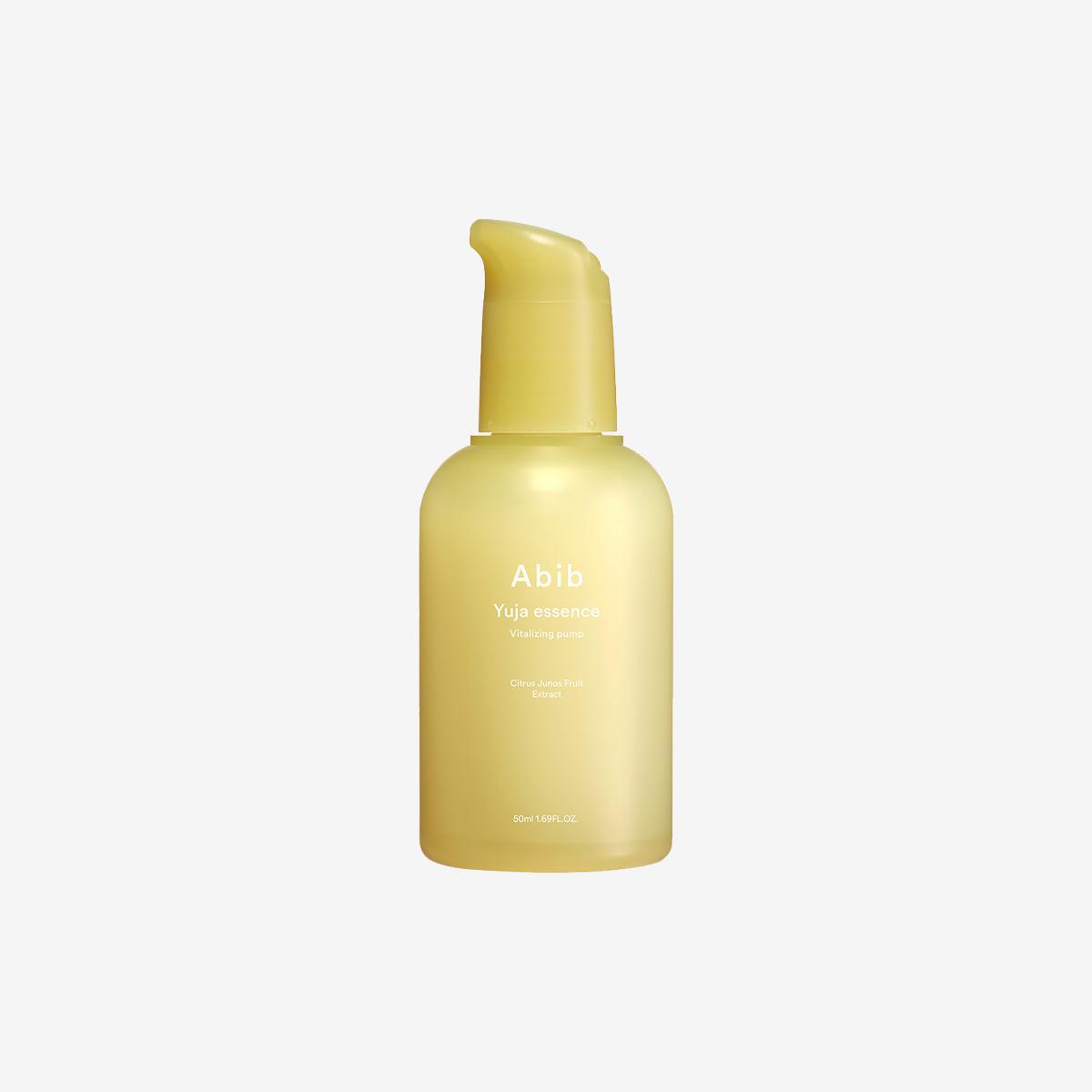 ---
Detailed Information
Instructions: After washing your face, apply an appropriate amount of the product to your face and massage until absorbed.

Please store in a cool place and avoid direct sunlight.

If any redness, swelling, itching or any other abnormalities occur during use, please stop using immediately and consult a doctor.

Please avoid using on wounds, eczema, inflamed or allergic areas of the skin.
Weight/Volume

50ml




Material/Ingredients

Yuzu Extract, Niacinamide, Yuja Peel Extract, Vitamin B5, Glycerin

etc.


Country of Origin

South Korea

Shelf Life

At least 1 year from the date of receipt by the consumer
If you have any other questions about our products, please direct message our Instagram account @creatrip.buy.twhk, or email us at help@creatrip.com. We will respond to you within one business day!
---
0 Reviews
100%
of customers are satisfied
100%
of customers are satisfied
---
---