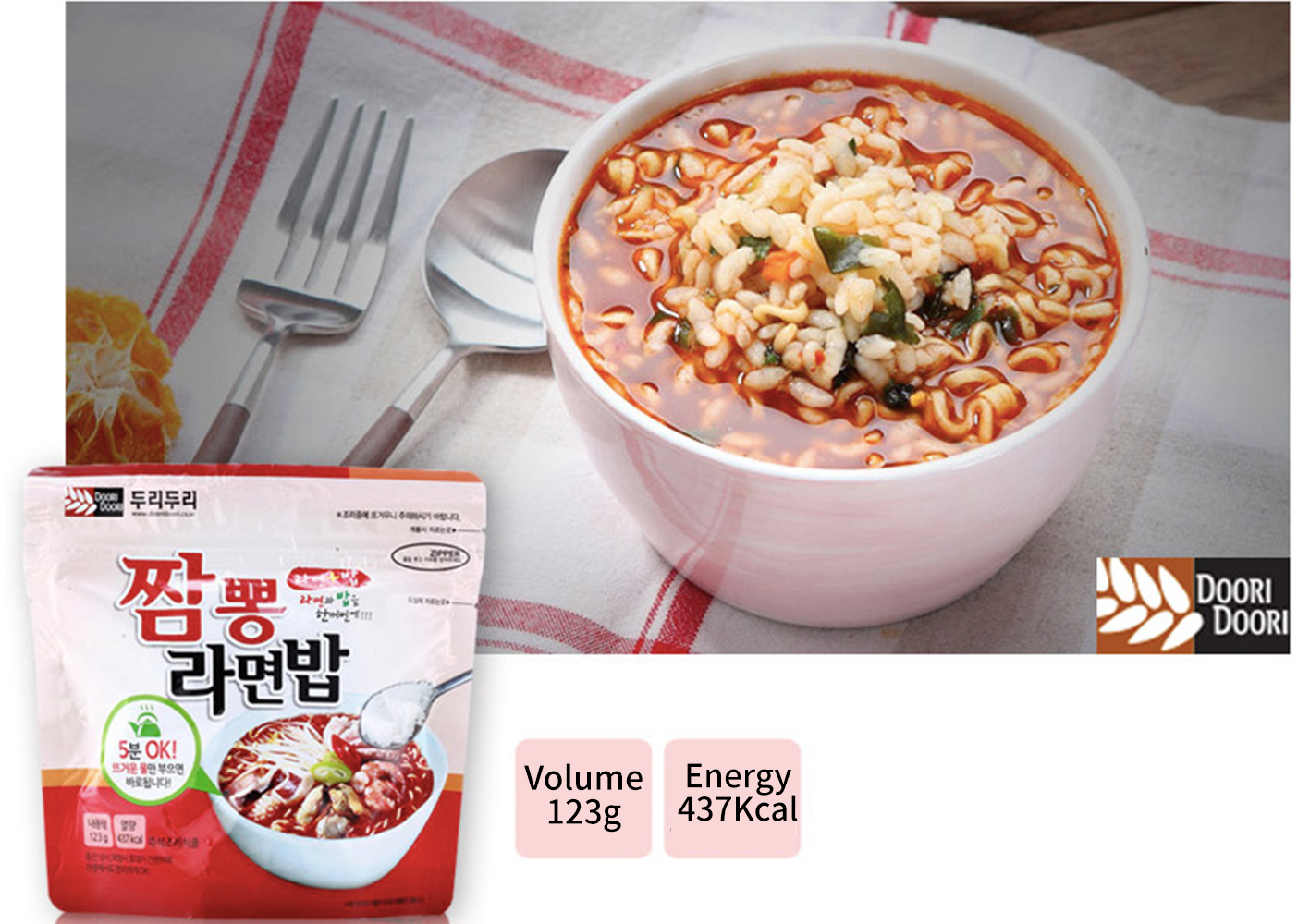 Product Highlights
Jjamppong is great whenever you are craving something spicy.

With Doori Doori's Jjamppong Ramen Rice, you have a filling meal that is a combination of ramen and rice in jjamppong broth.

Added seafood flakes to enhance the jjamppong flavor.

You can have it anytime, anywhere. Just add hot water! There is even a small spoon included inside for convenience.

Super convenient, super portable, and tastes great.

Perfect for those new to cooking, or are feeling lazy, and in need of a quick and simple meal.
---
Product Details
There are different flavors available, to learn more search "Doori Doori" on the Creatrip online shop search engine.

The design of the bags is perfect for outdoor activities like hiking, camping, or backpacking. There is a seal that is easy to open and keeps your food from spilling.

100% domestic Korean rice is used in this product!

After adding hot water, it takes just 5 minutes to cook.

How to prepare:

Open pouch and add seasoning packets.

Add hot water until the indicated line. Seal and let sit for five minutes.

Mix well and enjoy.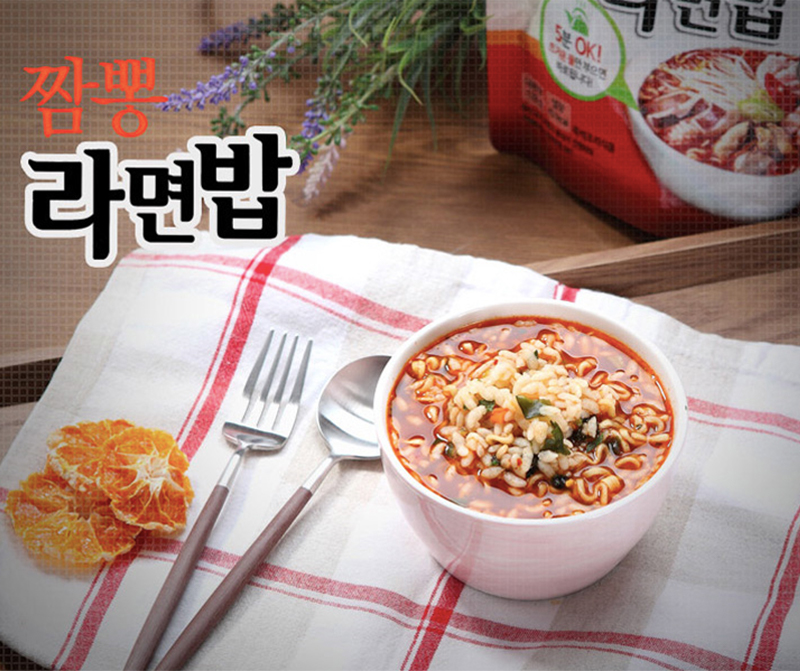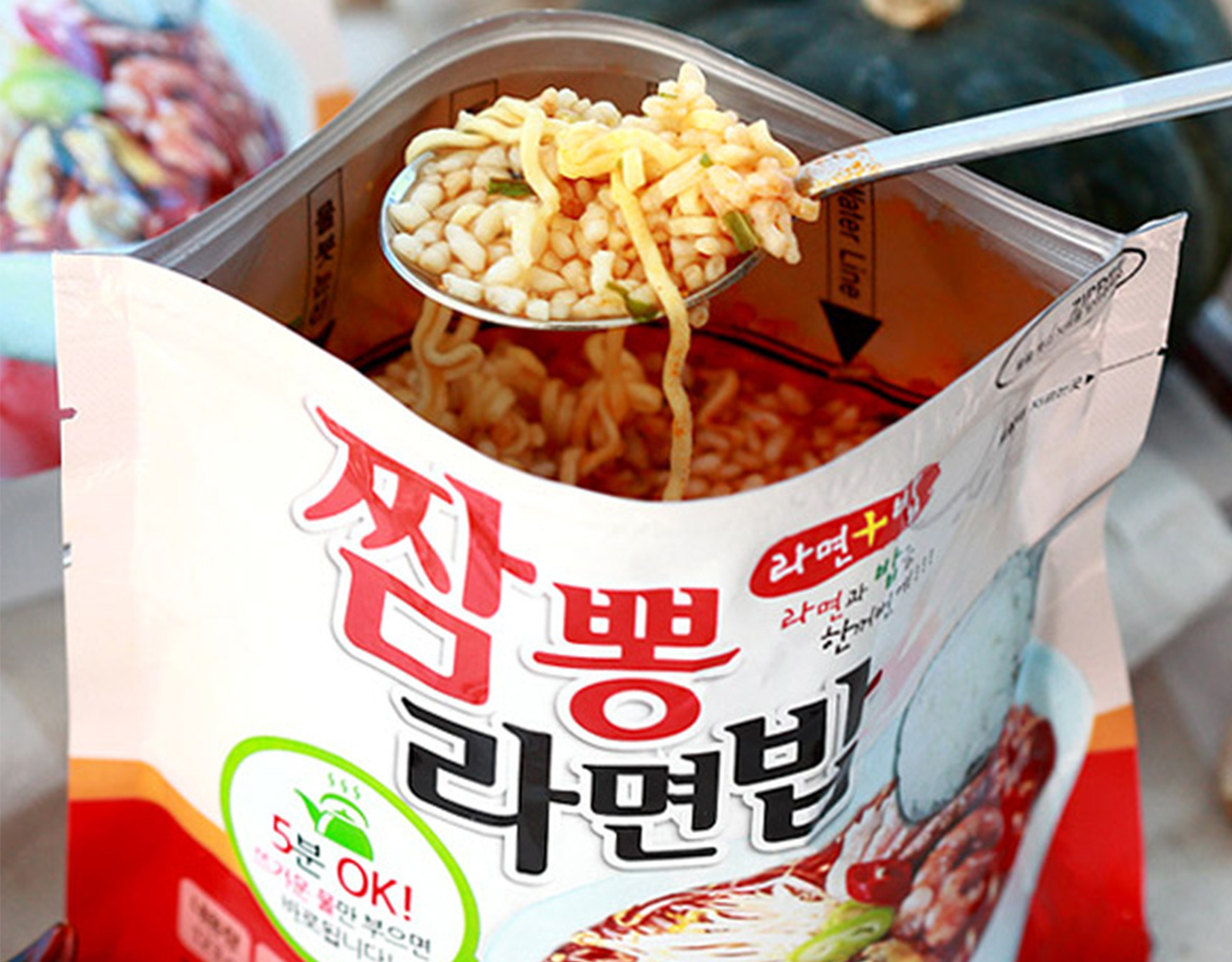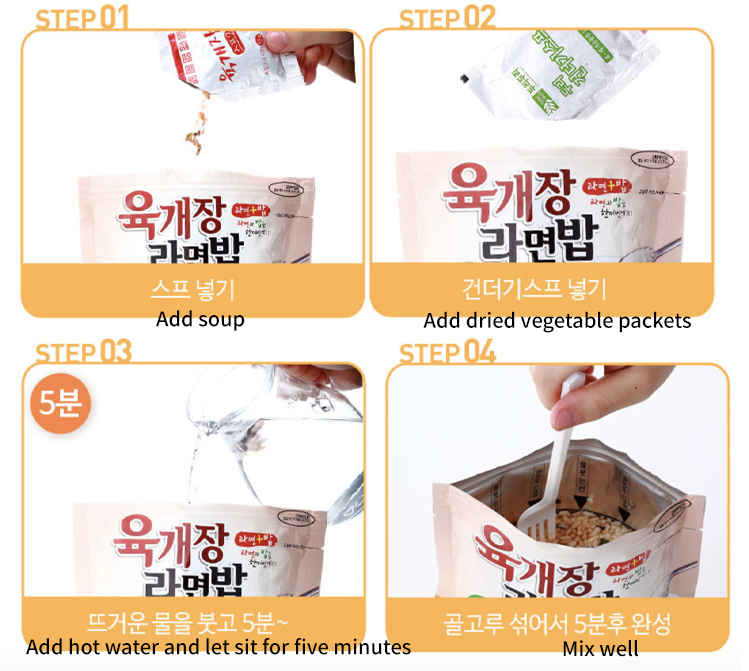 | | |
| --- | --- |
| Volume | 123g |
| Ingredients | rice, ramen, chili powder, olive oil, soybeans, squid, milk, beef, shrimp, mussels, etc |
| Origin | Korea |
| Expiration Date | We guarantee this product is good for at least 1.5 months from the date you receive this product. Due to the naturally short shelf life of Korean ramen, we ensure the latest products are delivered. |
If you have any questions, please contact us via support@creatrip.com.