Product Highlights
UV Sterilization, wireless charging, and a light up clock display, a 3-in-1 device that can ease up your daily routine!
Mobile phones, earphones, and other small items can be put into the disinfection compartment.
With the cute Kakao Friends characters, Chunssik and Ryan, it can be a cute and convenient device to have next to you bedside table.
---
Product Details
Any device that allows wireless charging (except Galaxy Gear or Apple Watch) can be placed on top of the cross for wireless charging to start.

When a device is charging, a blue light indicator will appear.

If you'd like to adjust the time or brightness of the LED screen, you can press the +/- symbol which will also allow you to set an alarm.

To access the UV LED part of the product, you can lift up the top to place your mobile phones, earphones, and other small handheld items and sterilization will start as soon as the lid is closed and the Sterilization mode is selected. During this 60 second process, a countdown will appear on the screen.

Please note that the UV LED part can only fit items within 14cm / 5.5in.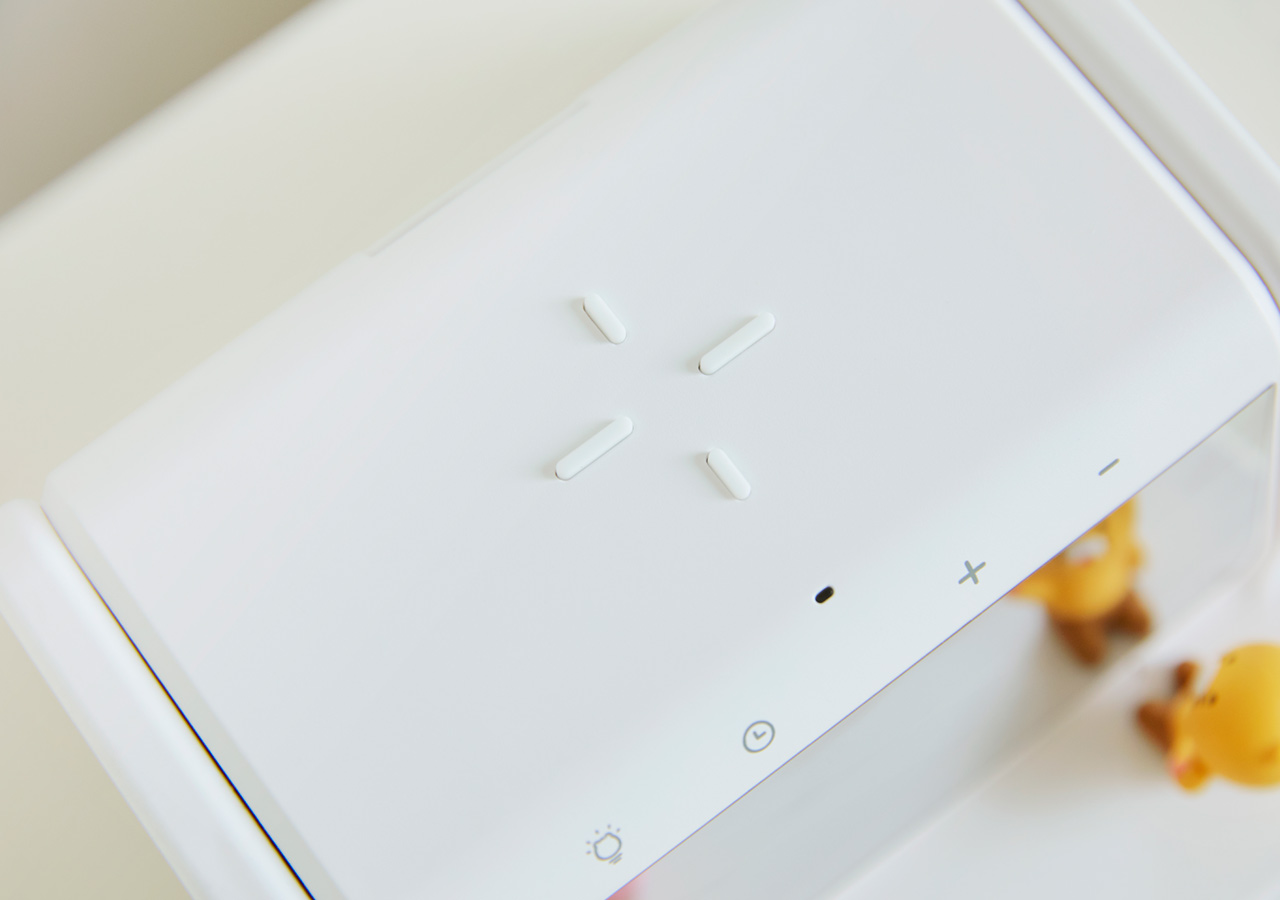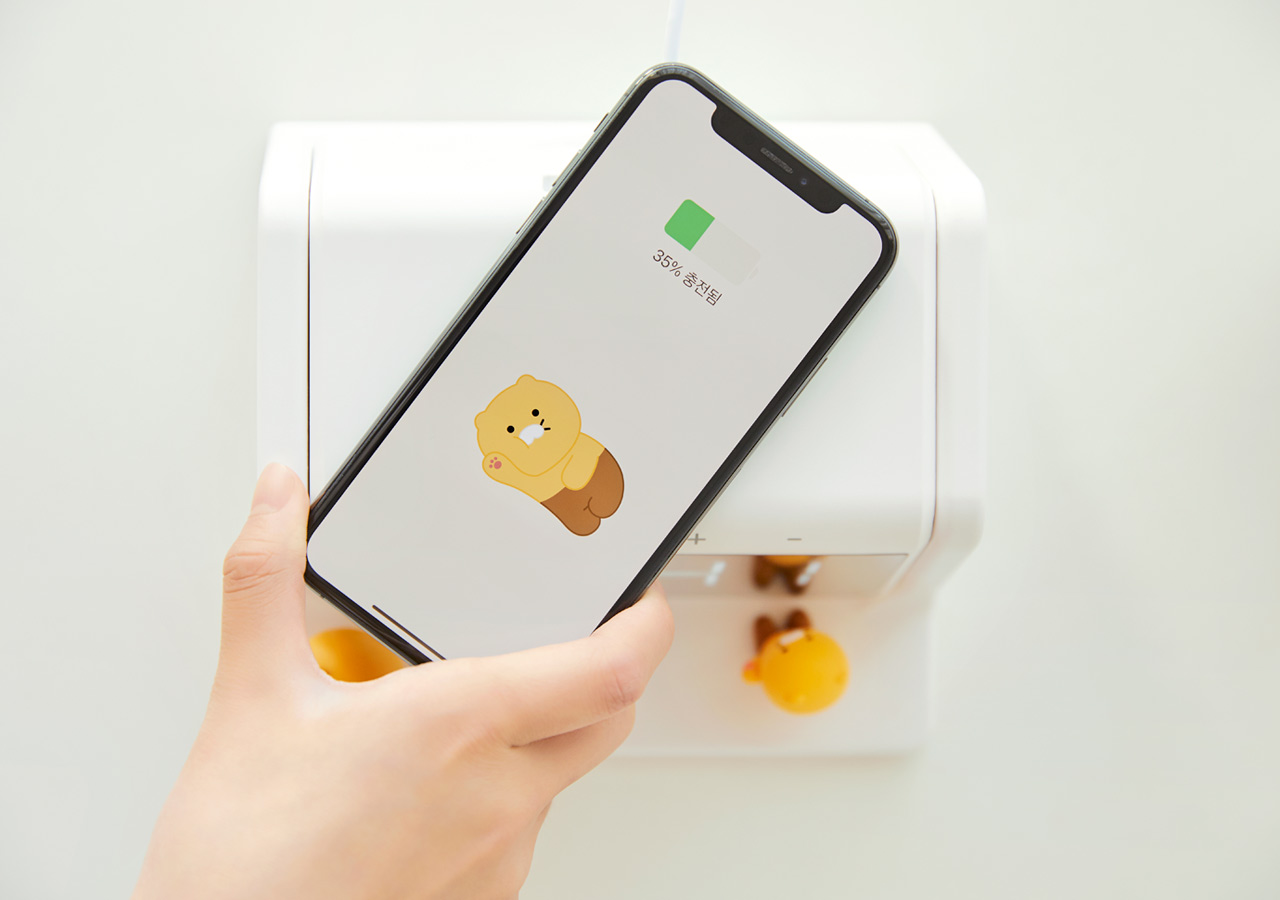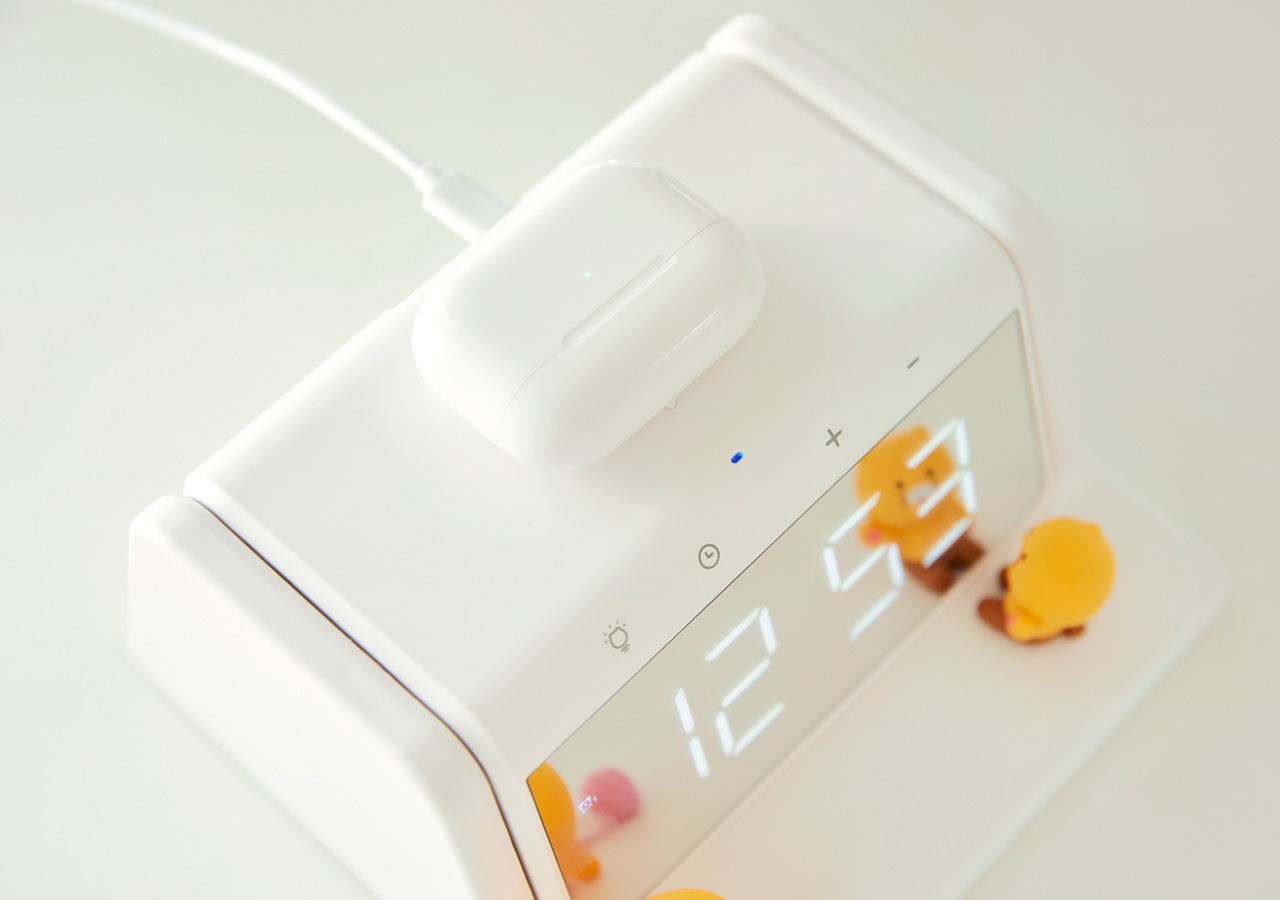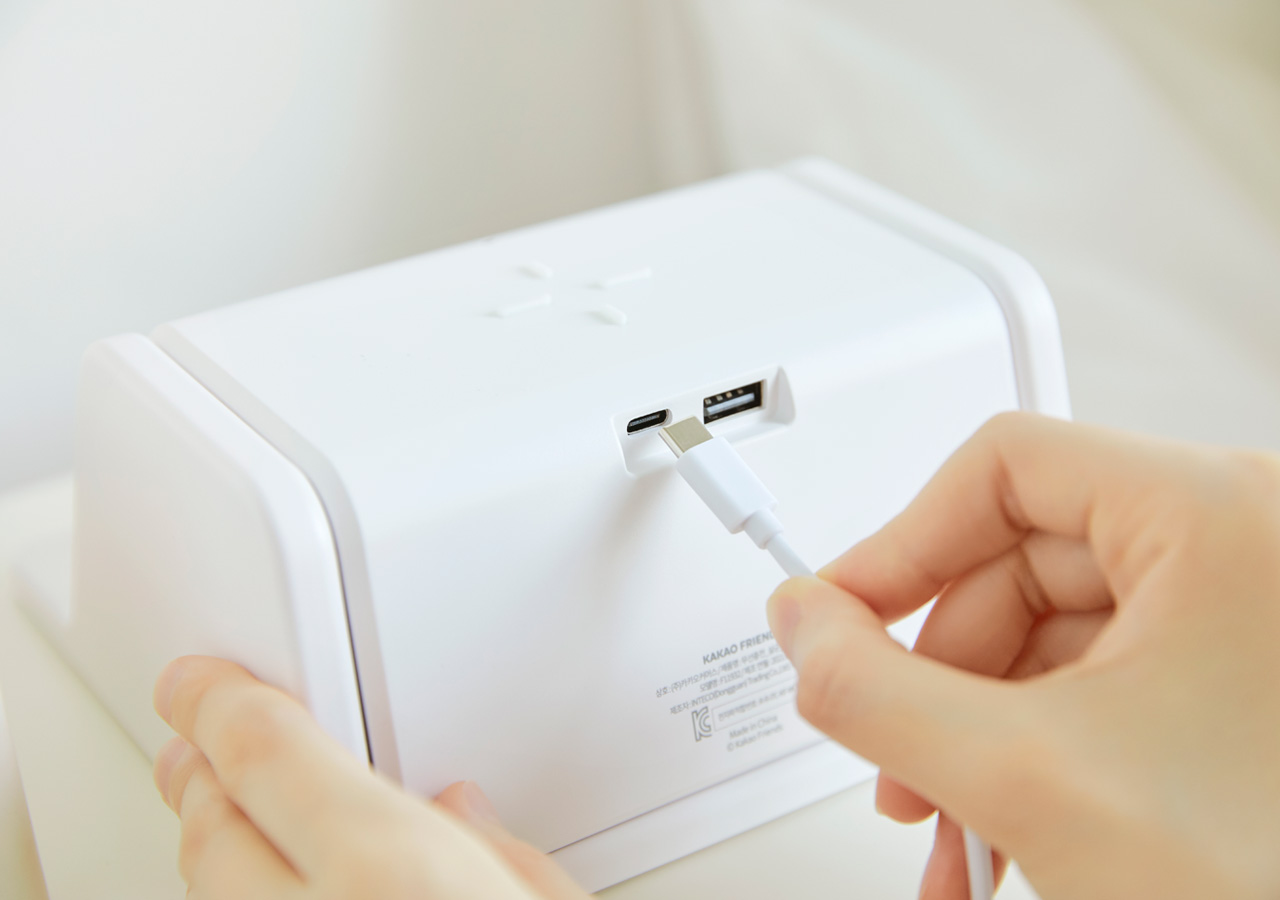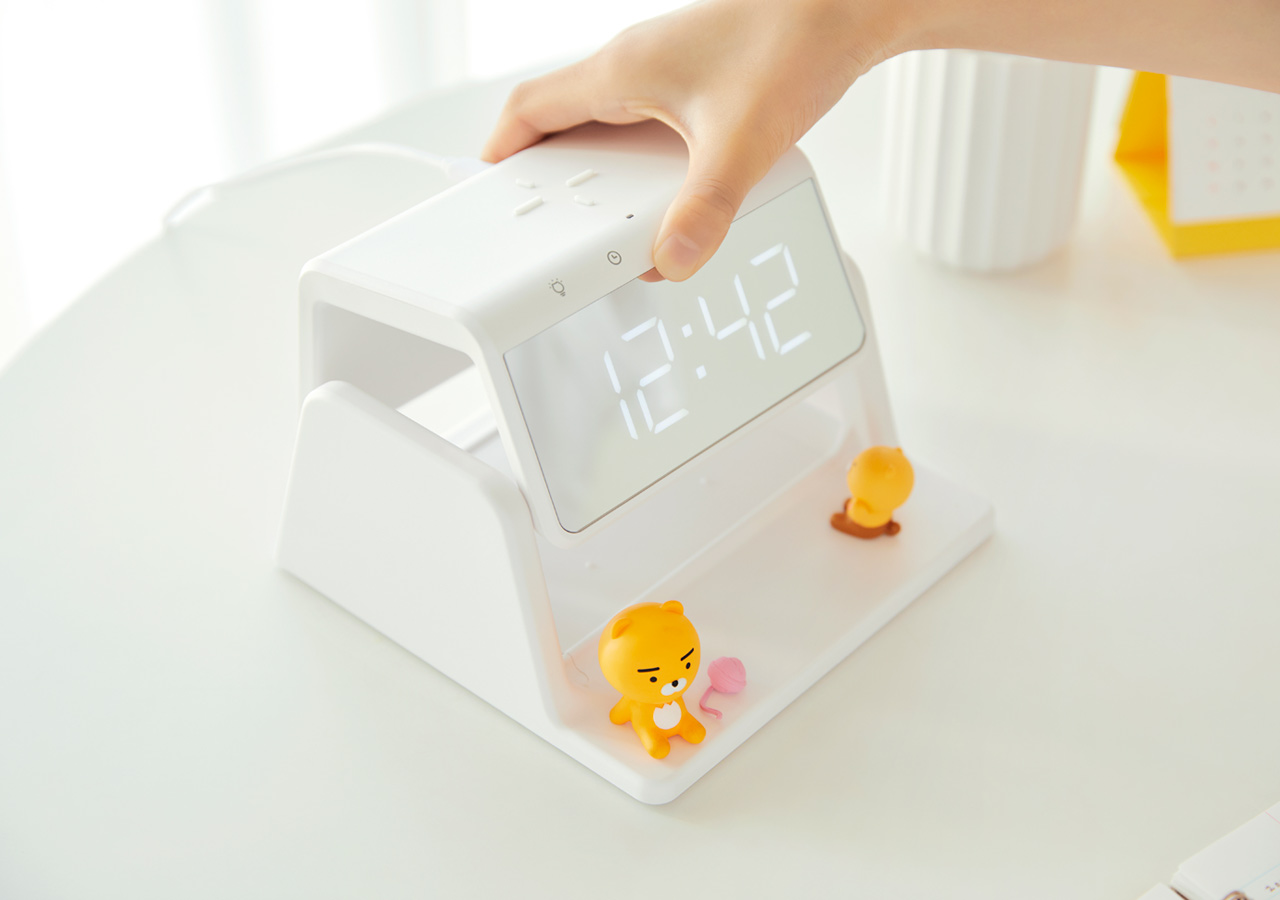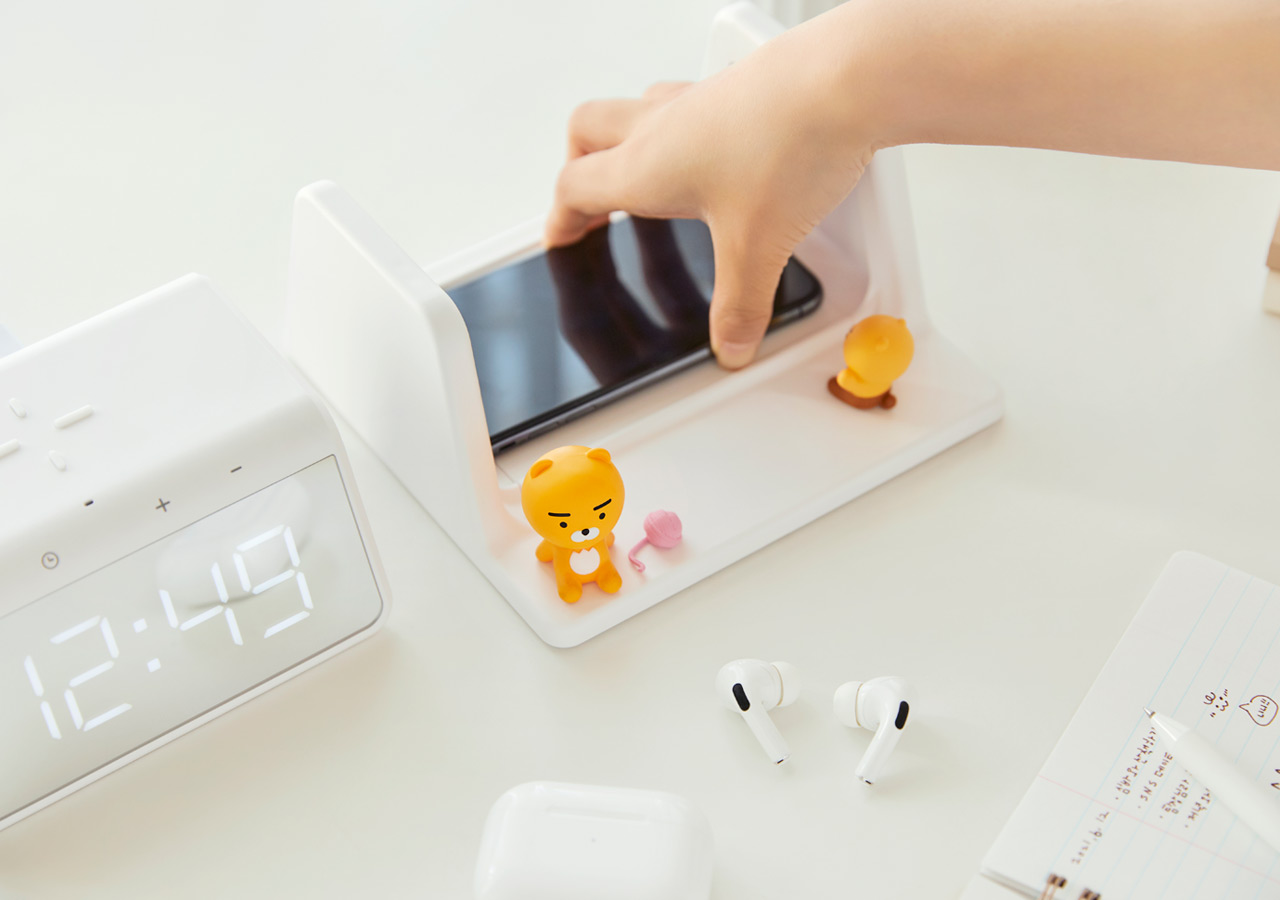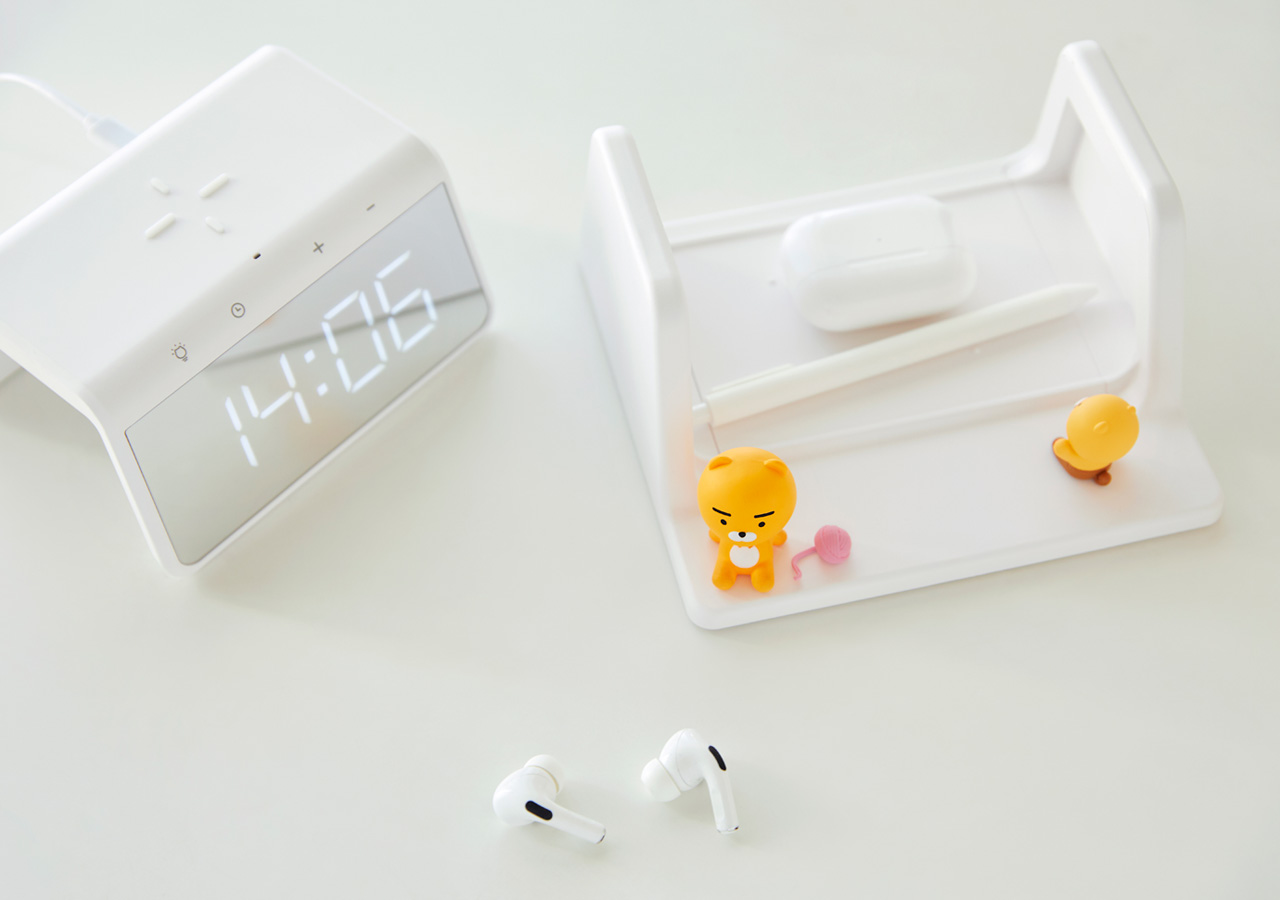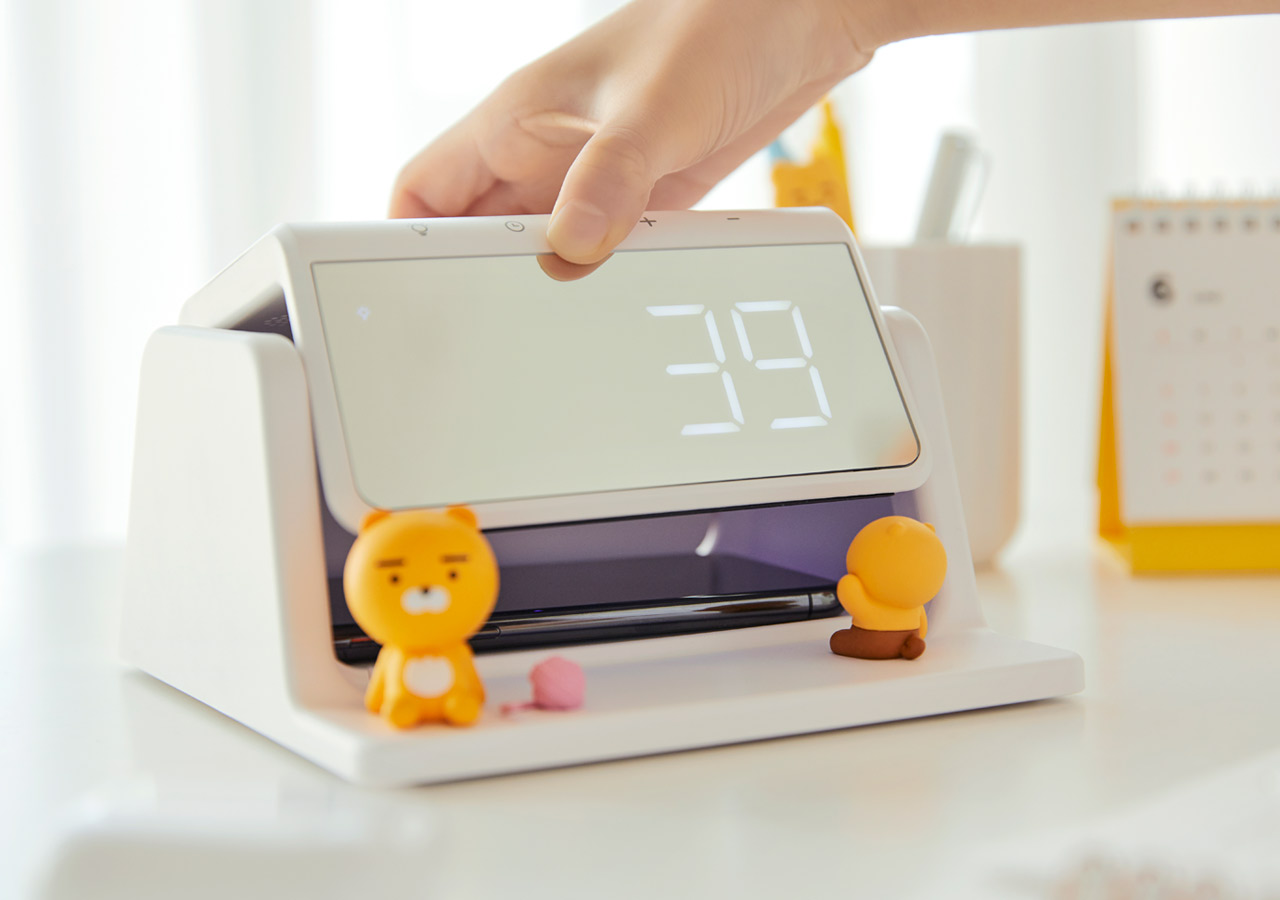 Size/Weight
Approximatelu 17x16.1x8.2cm, 496g
Material
ABS, PVC
If you have any questions, please contact us via support@creatrip.com.