---
---
Free shipping on orders over

USD 0
---
Maximum

1.03

Points
Maximum amount of points you can get per 1 option.
---
All products sold by Creatrip are 100% genuine
---
---
Product Info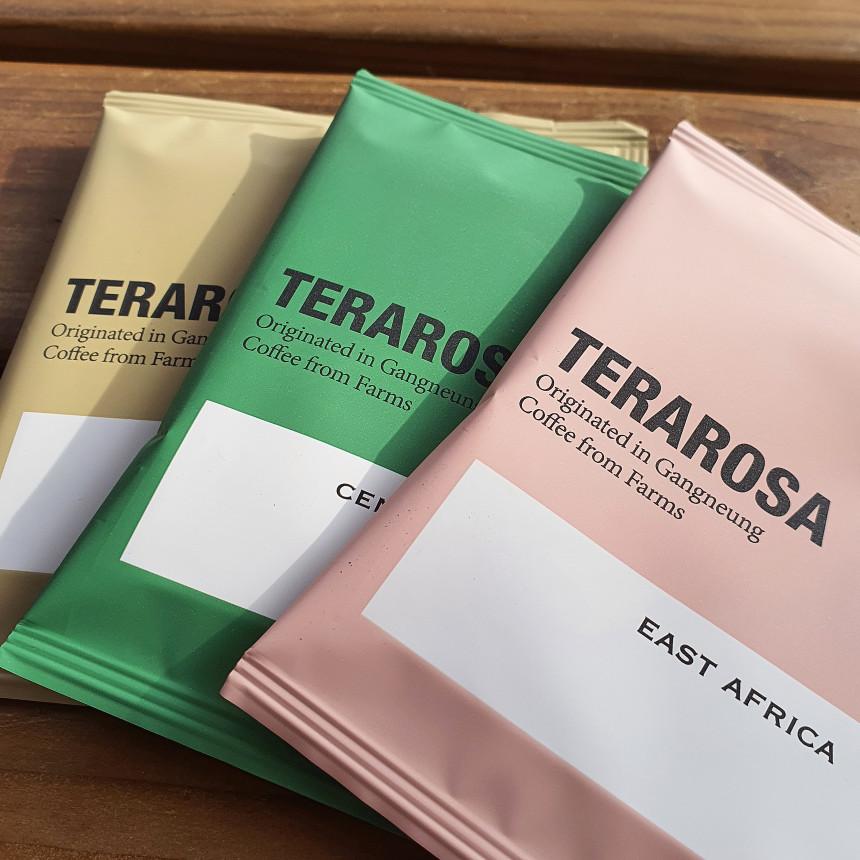 Product Highlights
Terarosa Coffee, a well-known coffee brand in Korea has launched its own best-selling filter coffee for you to enjoy in the comfort of your own home.

Filter-type brewed coffee with a strong delightful scent of coffee beans.

Easy and convenient to drink at home.

With three different flavors, you can enjoy its rich and mellow taste of coffee at an affordable price.

---
Product Details
One box contains 12 packs. There are three different flavors, 4 packs each.

Easy to brew at home and taste the rich flavor of the coffee.

Independent packaging design that is easy to store.

Lightweight and compact size for you to carry around wherever you go.

100% raw coffee beans you can drink directly after brewing.

Take out the drip bag and hang it on the edge of the cup. Pour 30ml of hot water and let it soak. After 30 seconds, pour 180-200ml of hot water to brew and drink.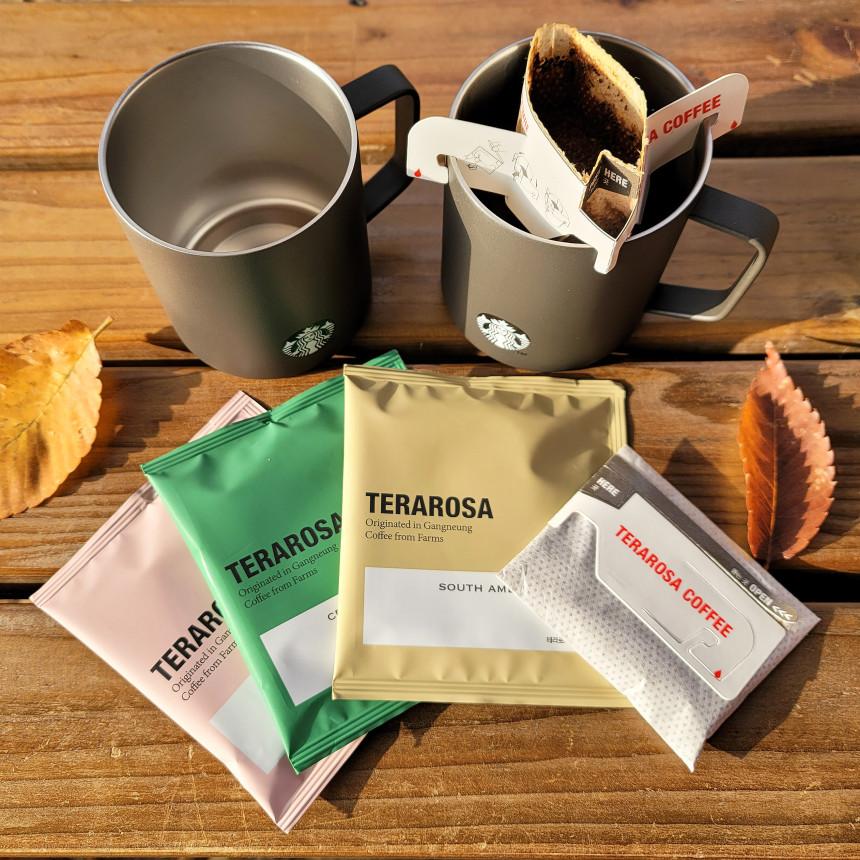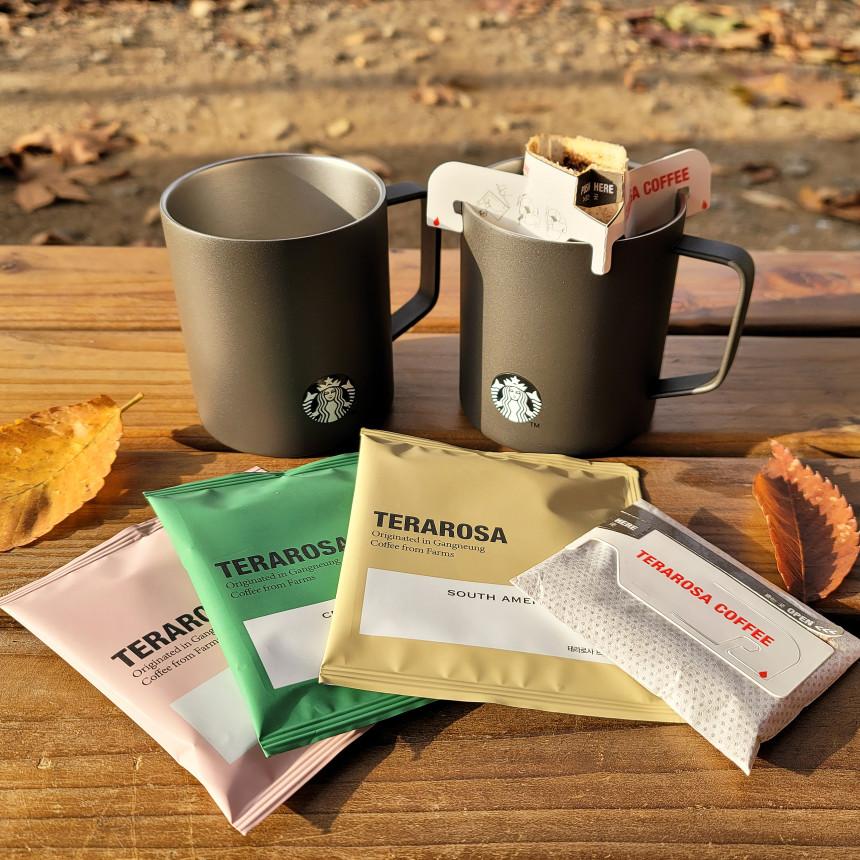 Origin: Brazil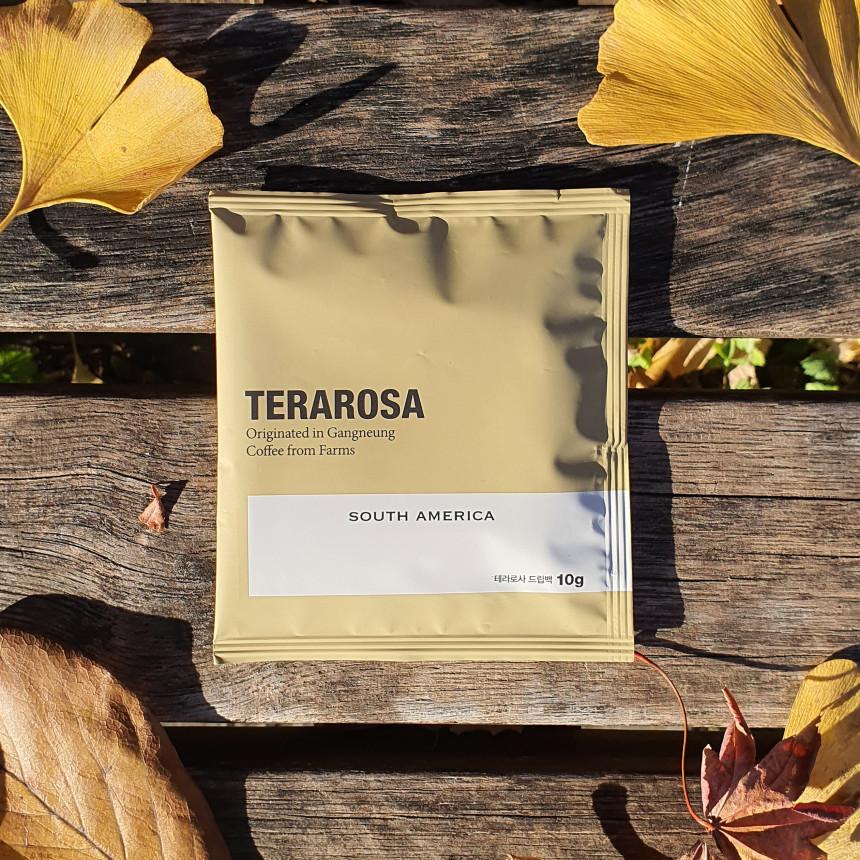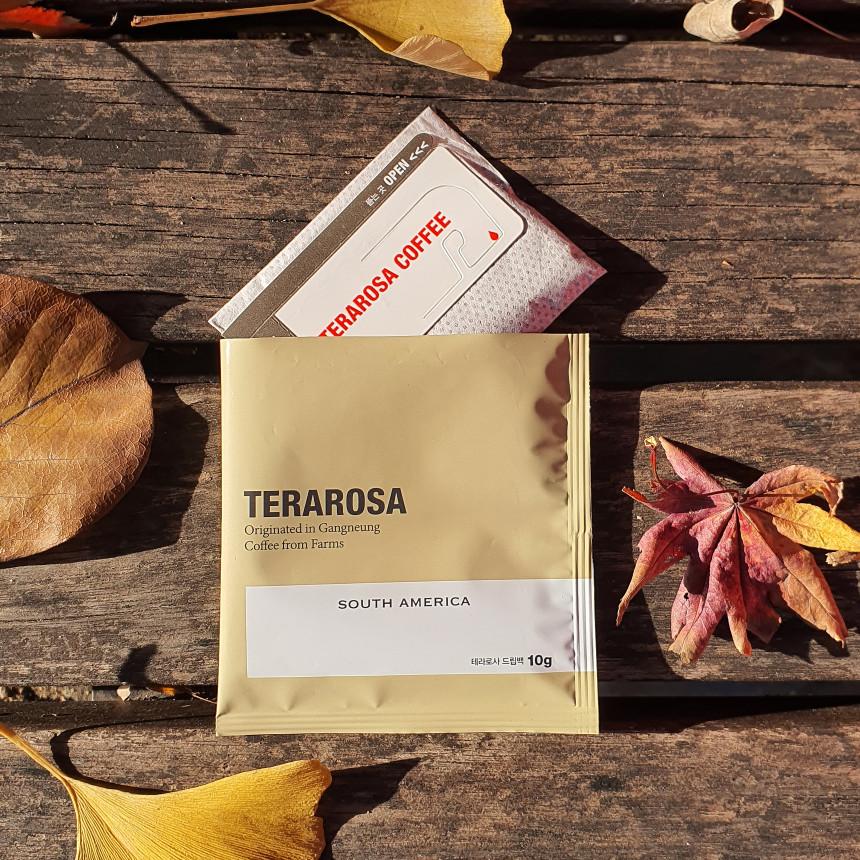 Origin: Guatemala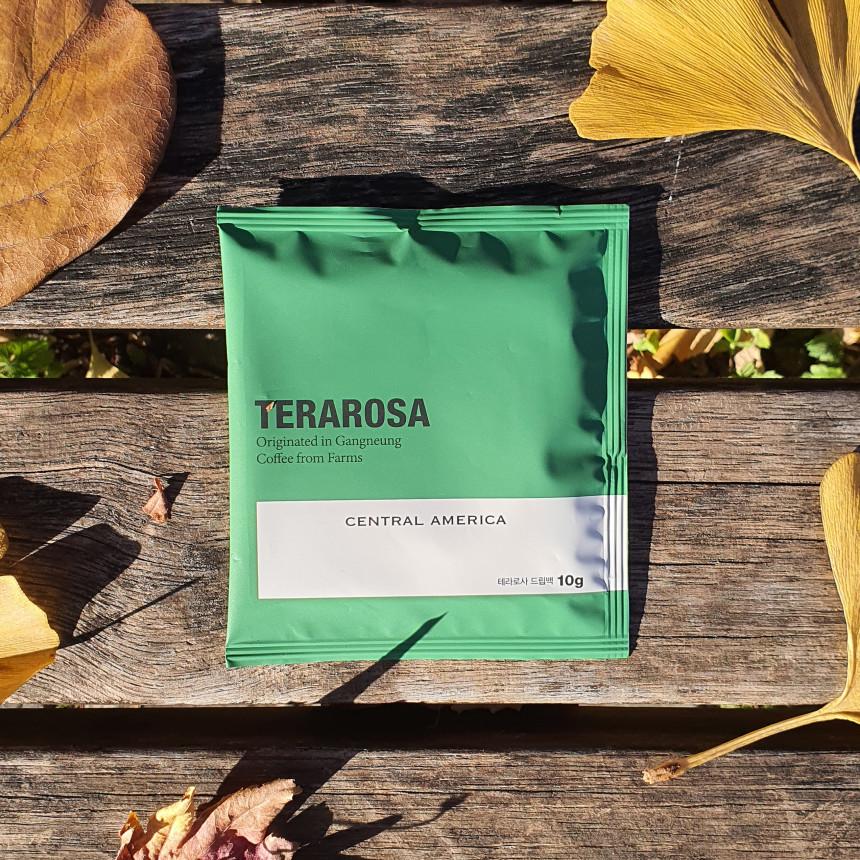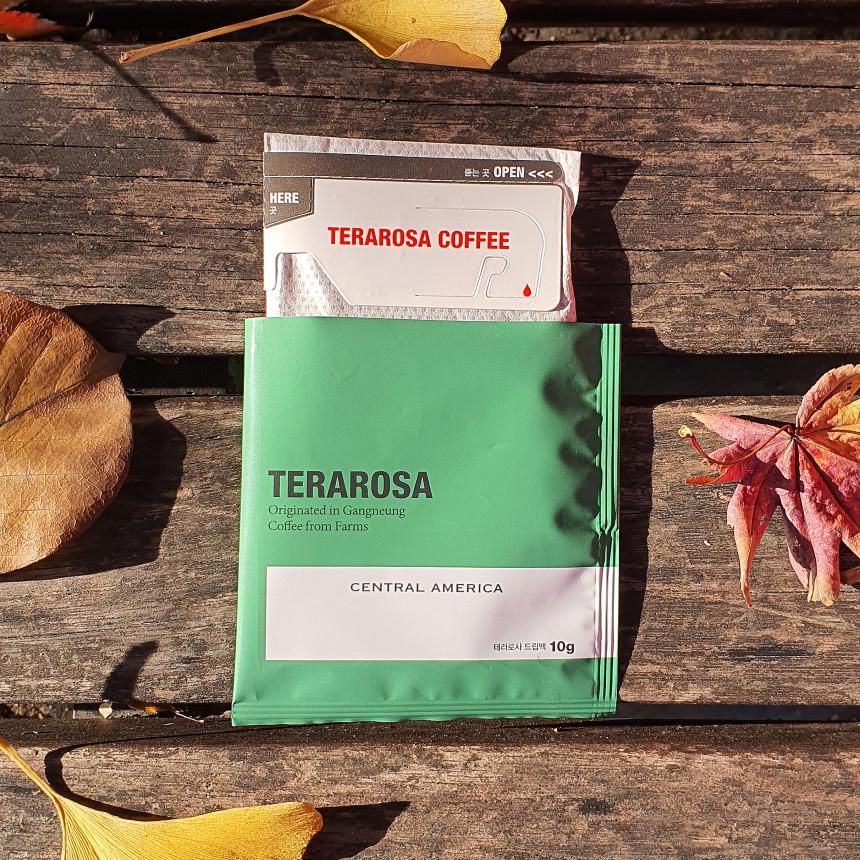 Origin: Ethiopia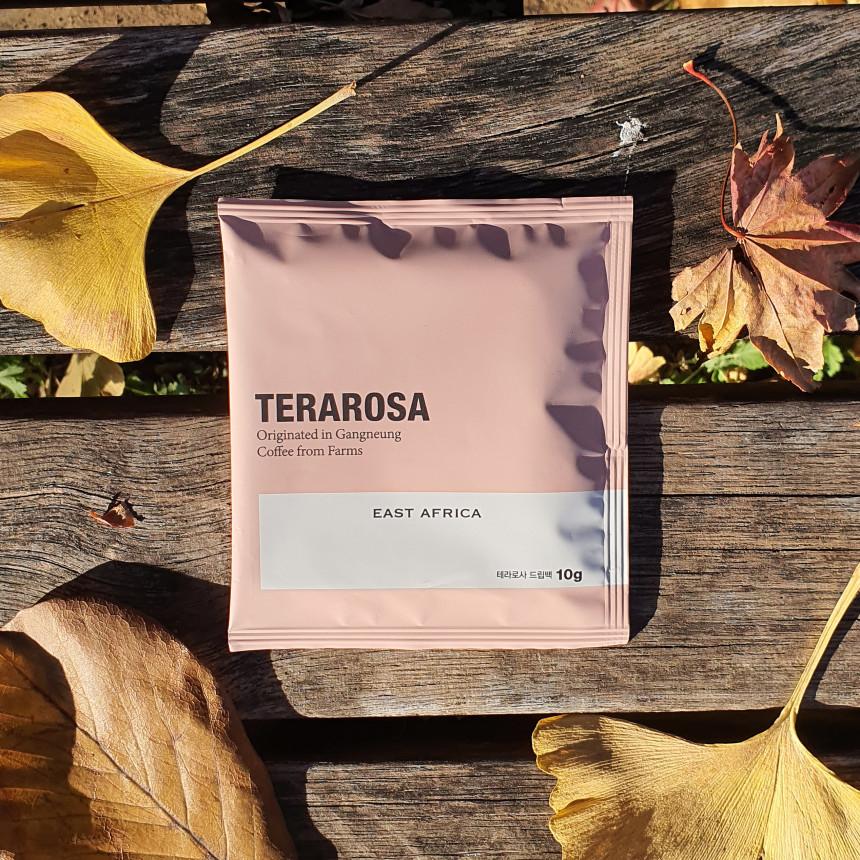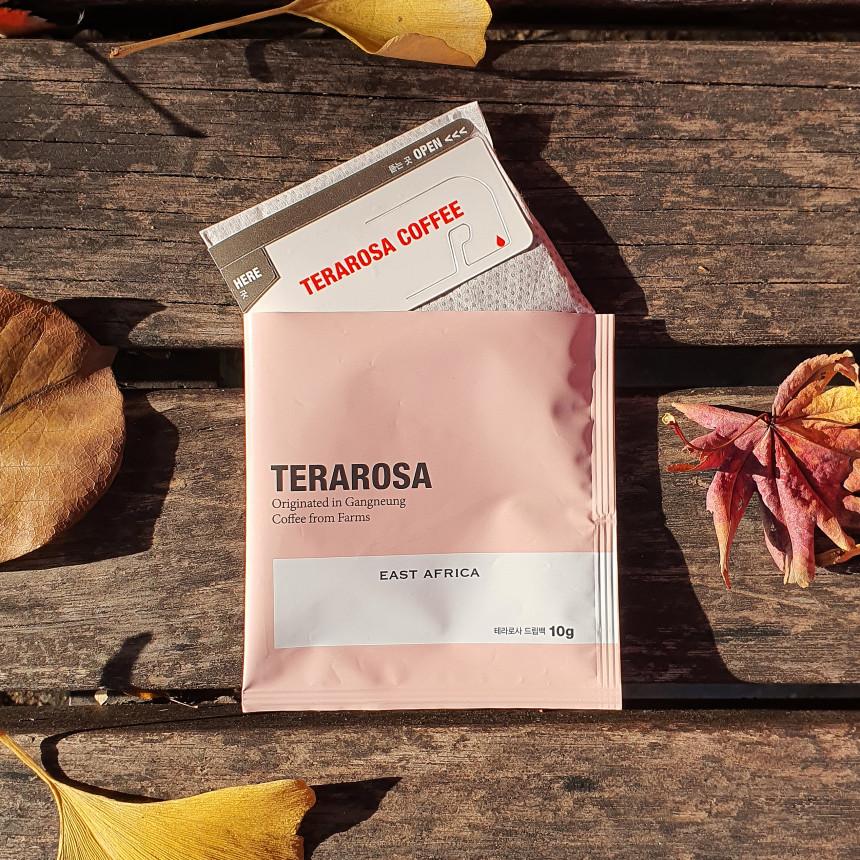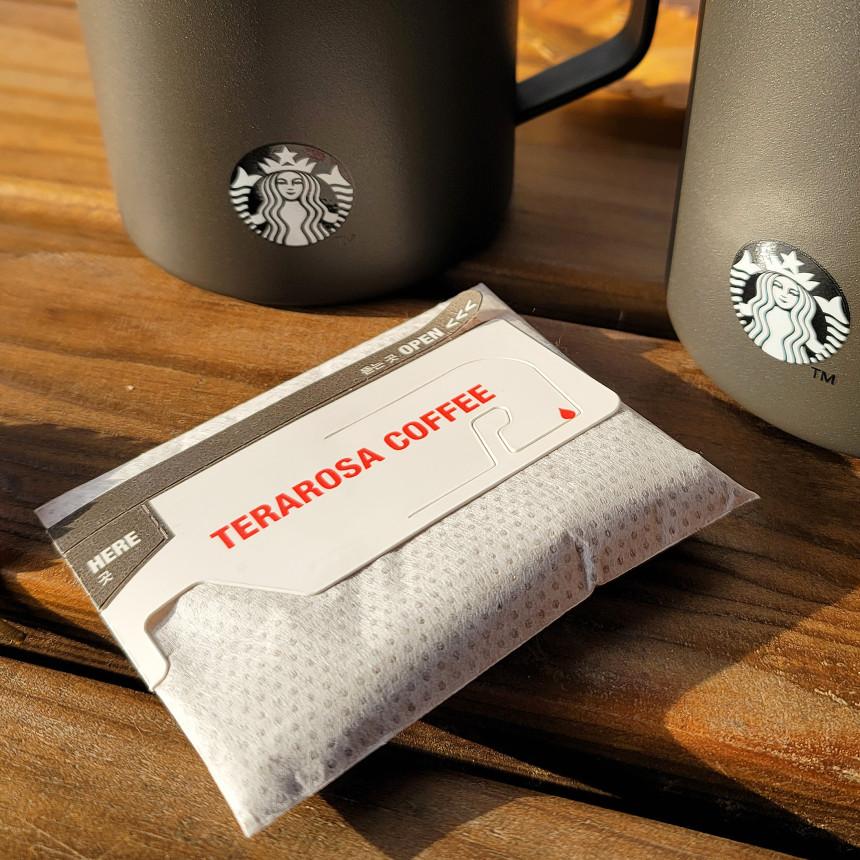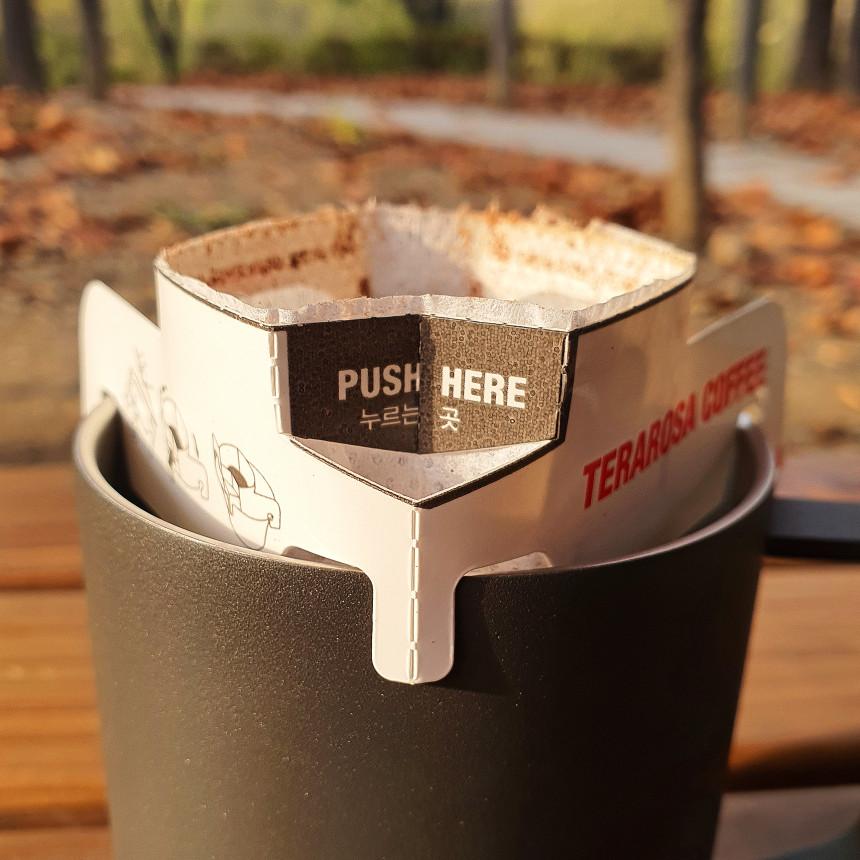 | | |
| --- | --- |
| Quantity | 10g*12 packs |
| Ingredients | 100% coffee beans |
| Origin | Korea |
| Expiration | We guarantee this product is good for at least two months from the date you receive this product. |
If you have any questions, please contact us via help@creatrip.com.
---
---
---