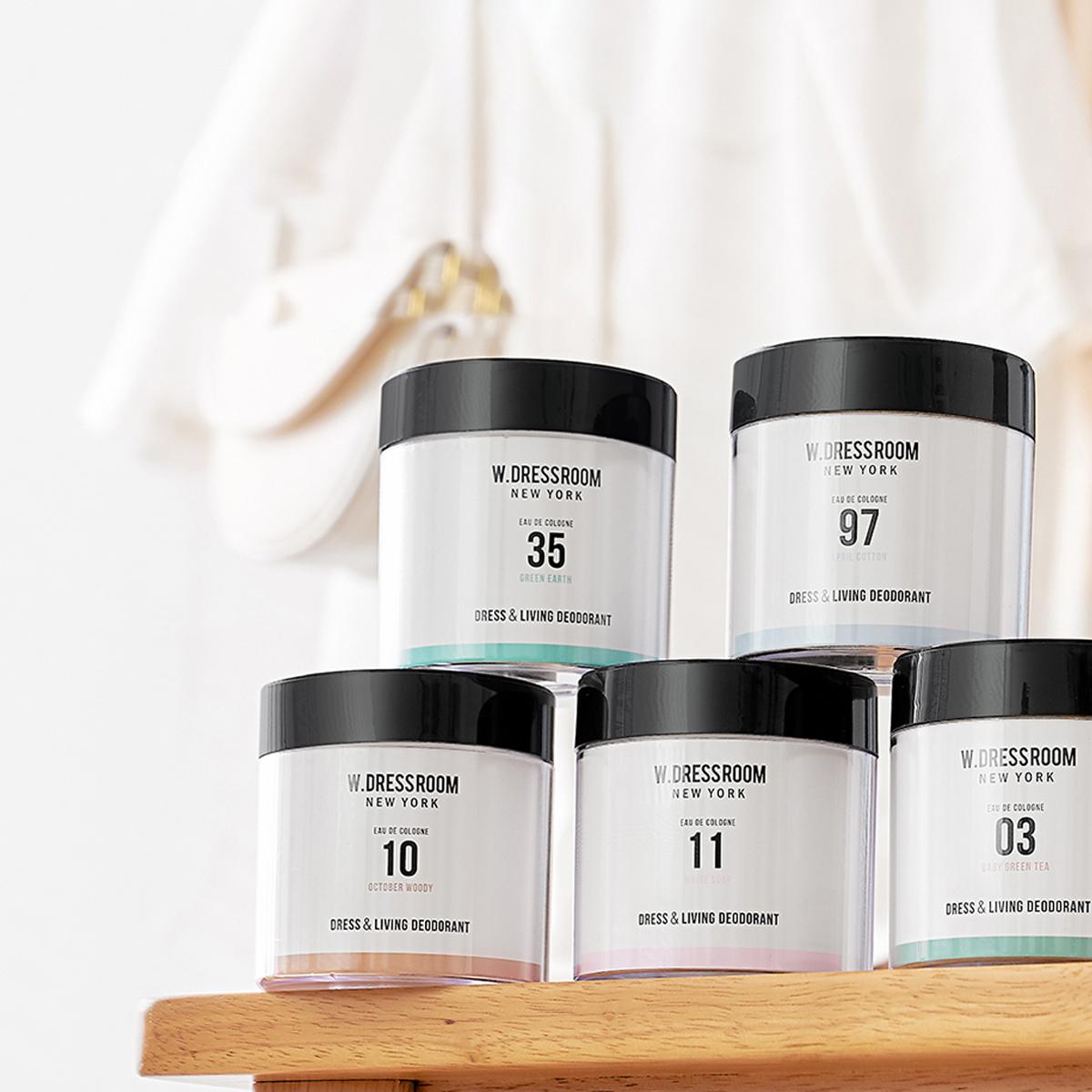 Product Highlights
Launched by the Korean fragrance brand W.DRESSROOM, the best-selling indoor diffusers with refreshing fragrances in Korea.

Available in a variety of popular fragrances which can be placed in the closet, kitchen, or living room to fill the room with a pleasant scent and get rid of odors.

The fragrances boast a natural aroma composed of fresh herbs, and a non-pungent herbal aroma to uplift your mood.
Effective in making parts of your home smell fresh and lovely.

---
Product Details
Popular diffuser deodorant available in 5 fragrances, each container is 110g.

A must-have for those that want to make their homes smell lovely.

The No.97 April Cotton is a popular scent composed of light aromas of pear rose, lily, vanilla, honey, sandalwood, etc.

Can be used as an indoor diffuser that can be placed in your room, the entrance, hallway, kitchen, washroom, or closet.

Store in a cool and ventilated room at room temperature, away from direct sunlight.

Keep away from children and pets.

If you accidentally touch the product, please rinse your skin with water immediately.

Do not place horizontally or upside down.

Expiration Date: We guarantee this product is good for at least 1 year from the date you receive this product.



Options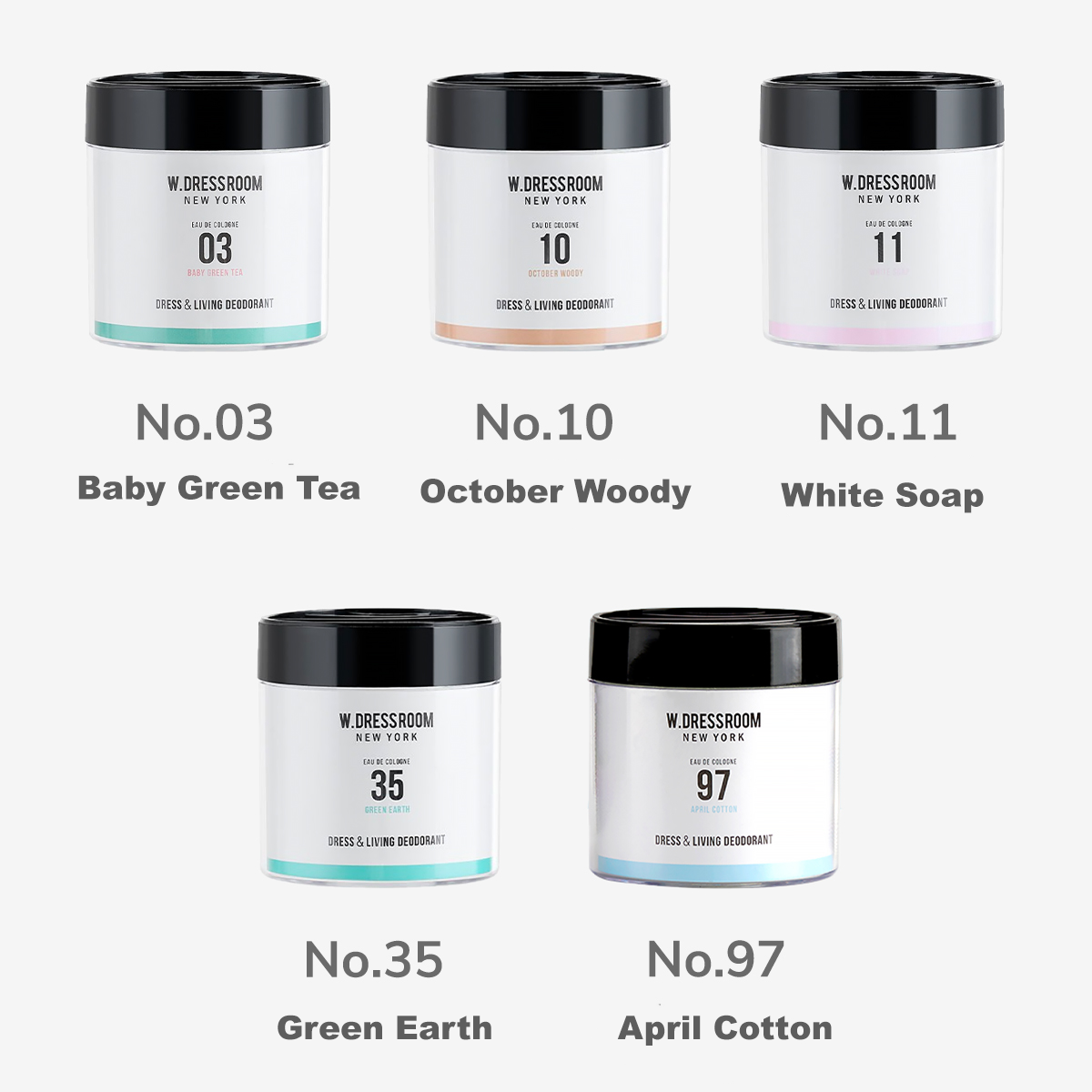 No.97 April Cotton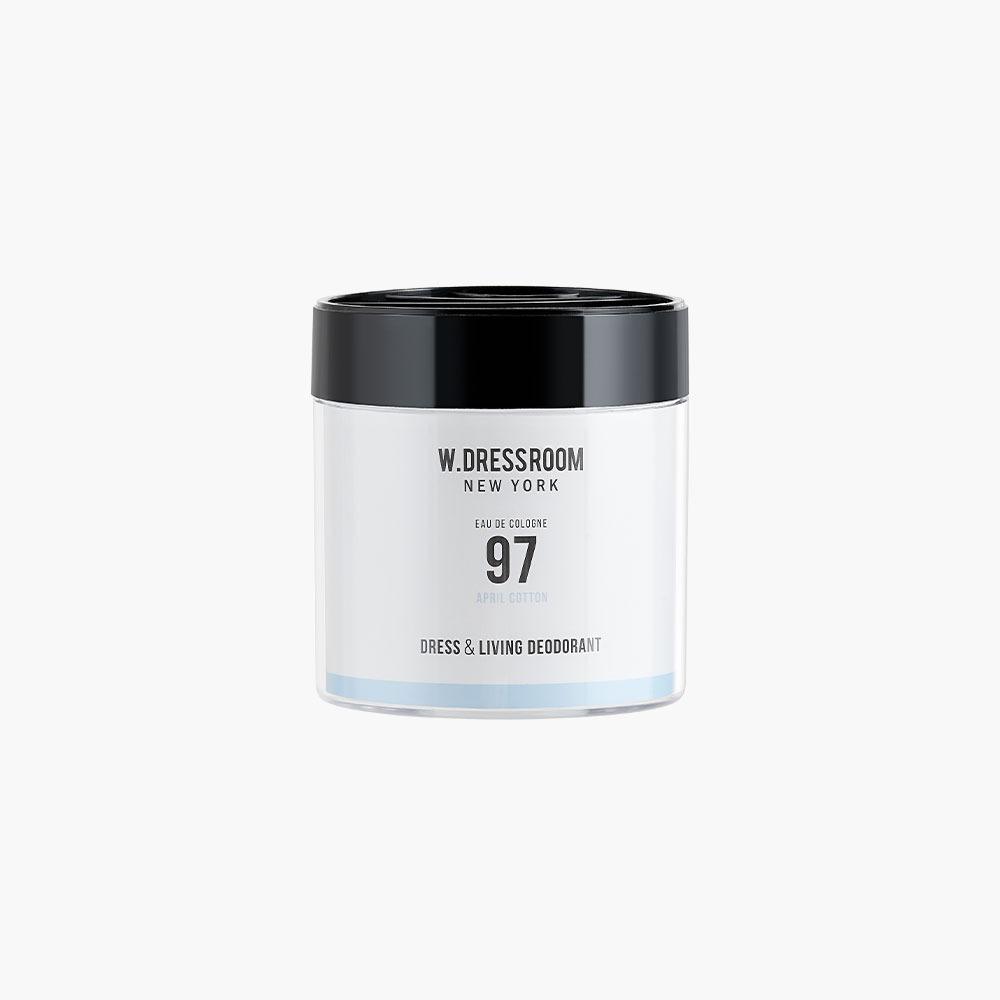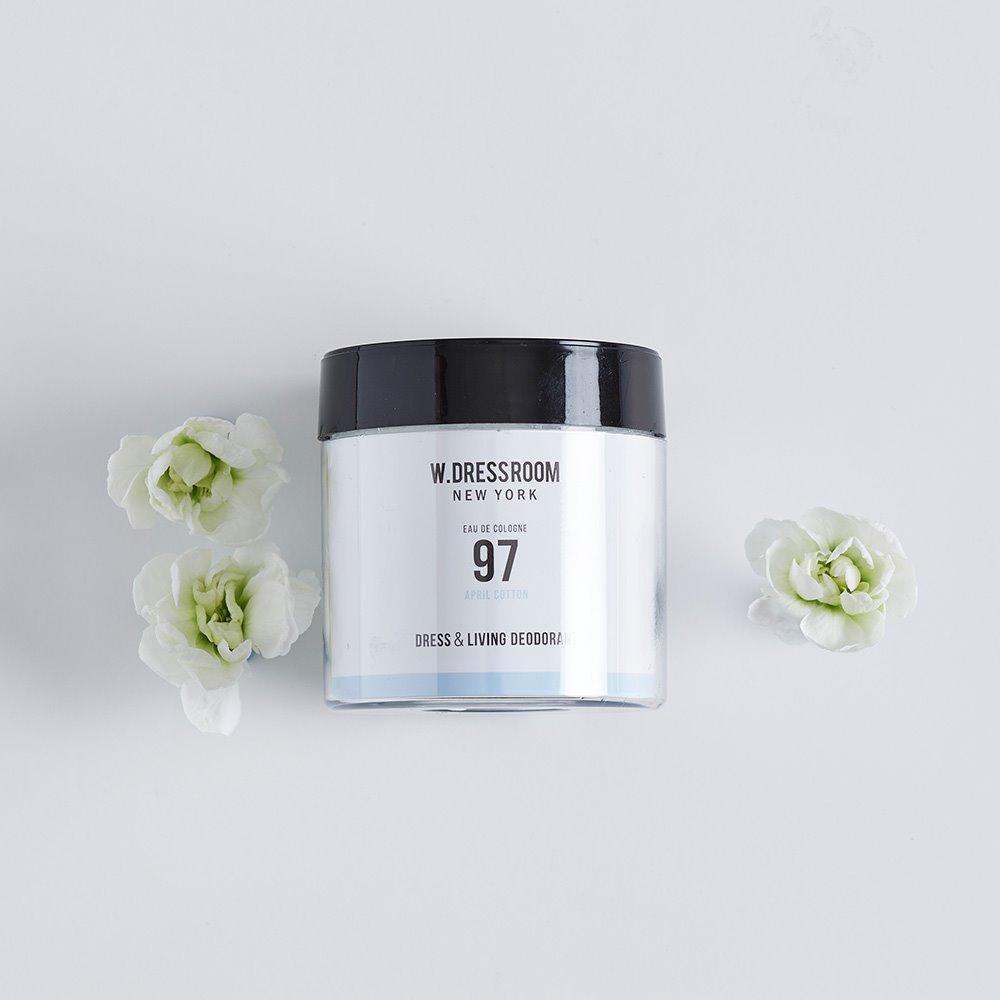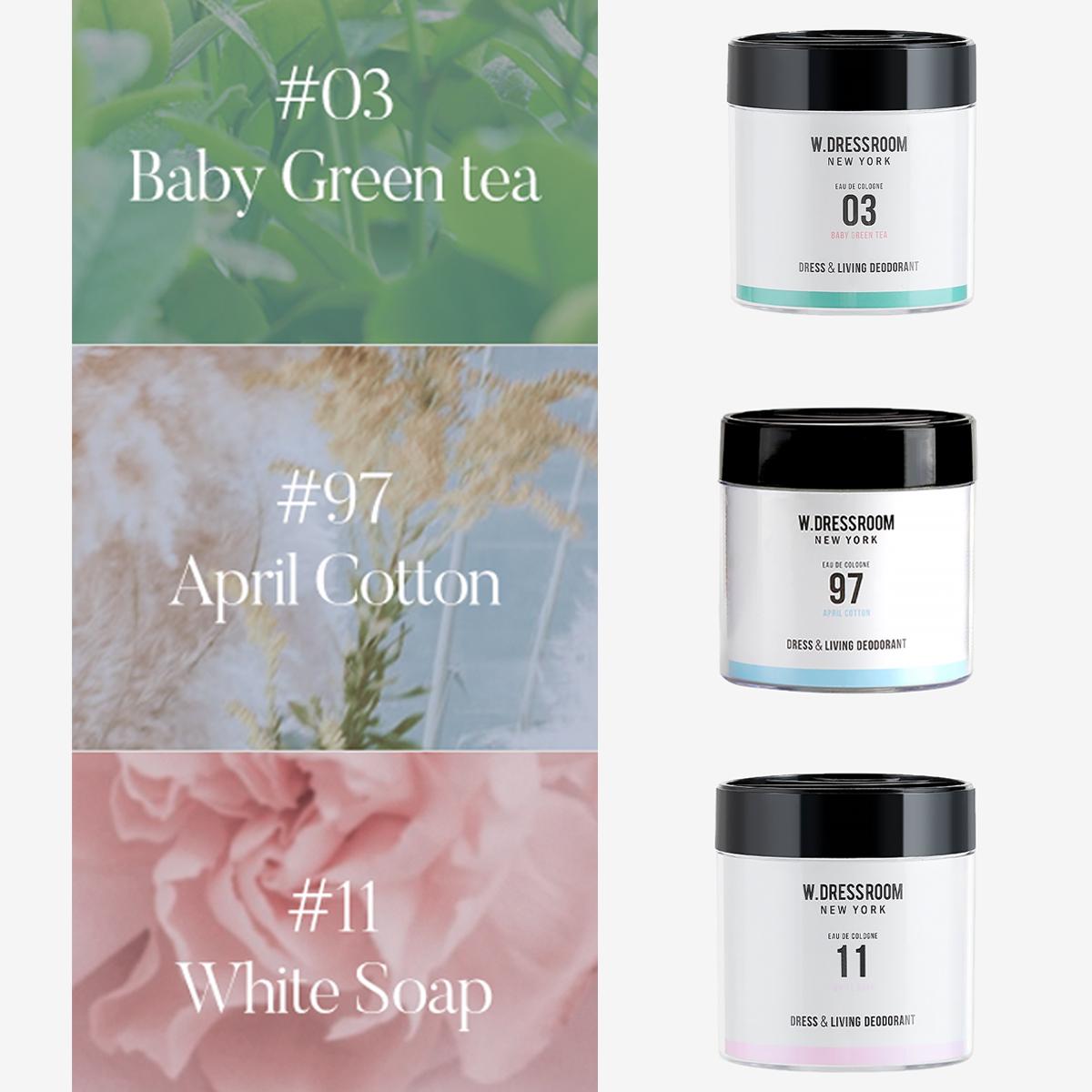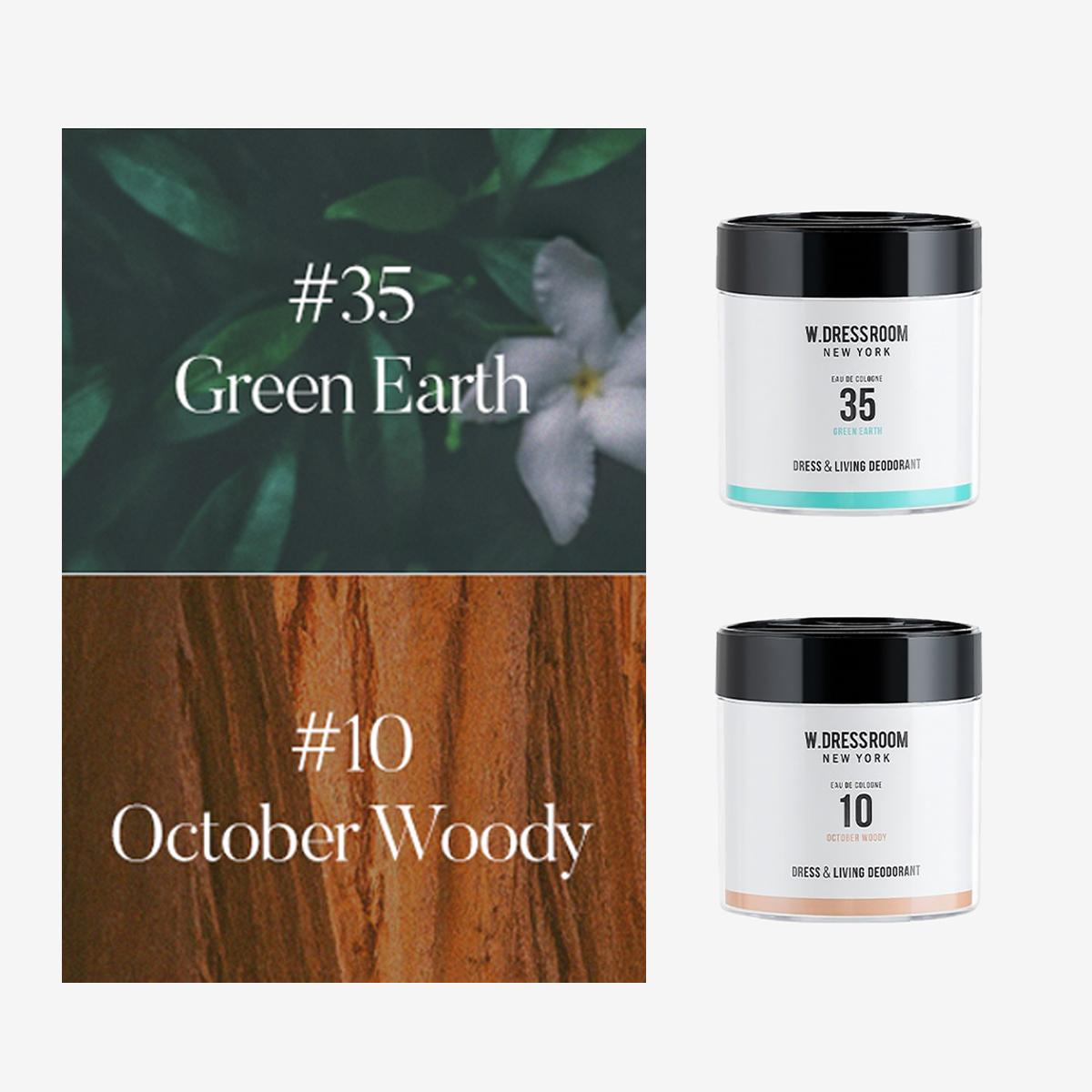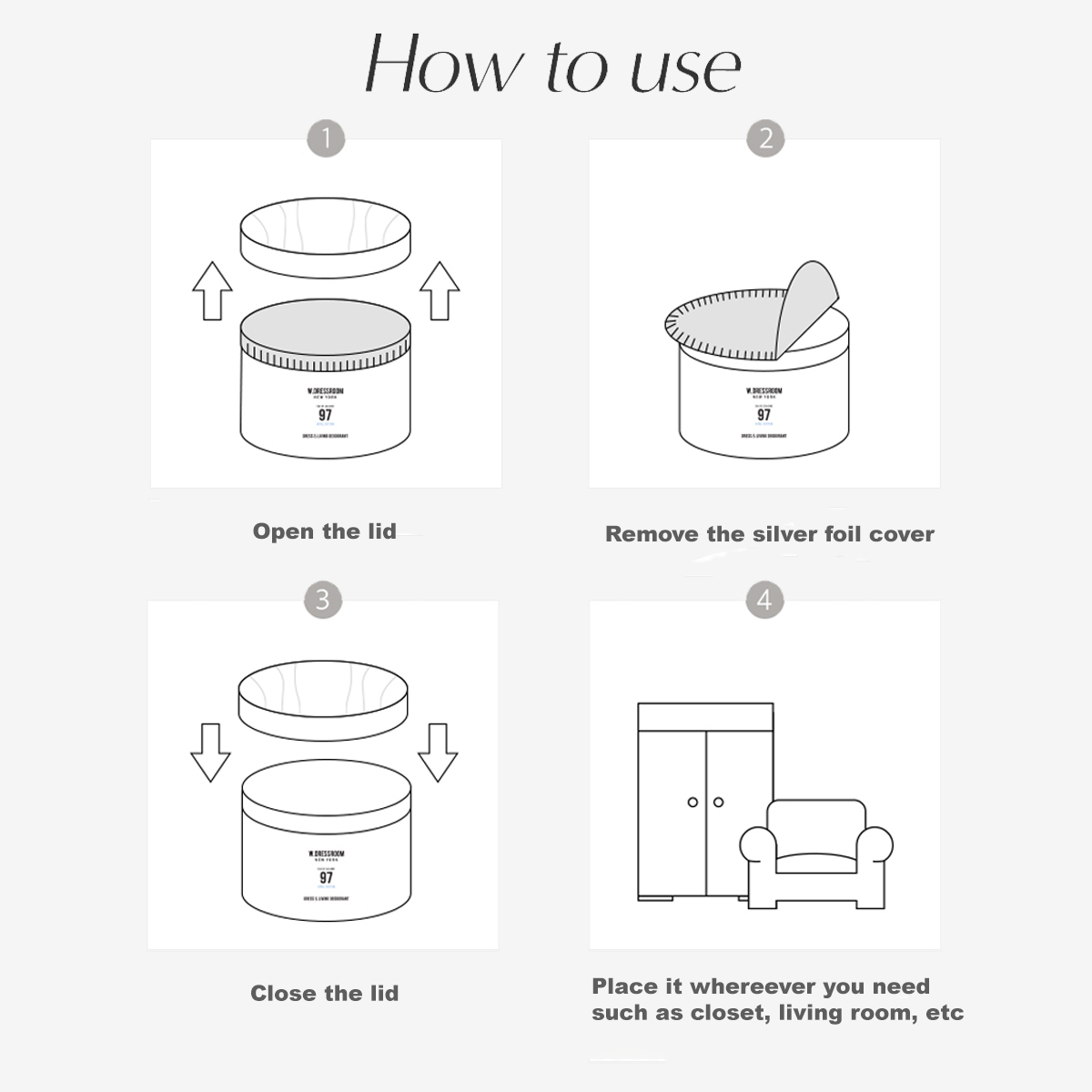 | | |
| --- | --- |
| Quantity | 110g |
| Ingredients | Purified water, preservatives, fragrances, sodium hydroxide, etc |
| Origin | Korea |
If you have any questions, please contact us via support@creatrip.com.