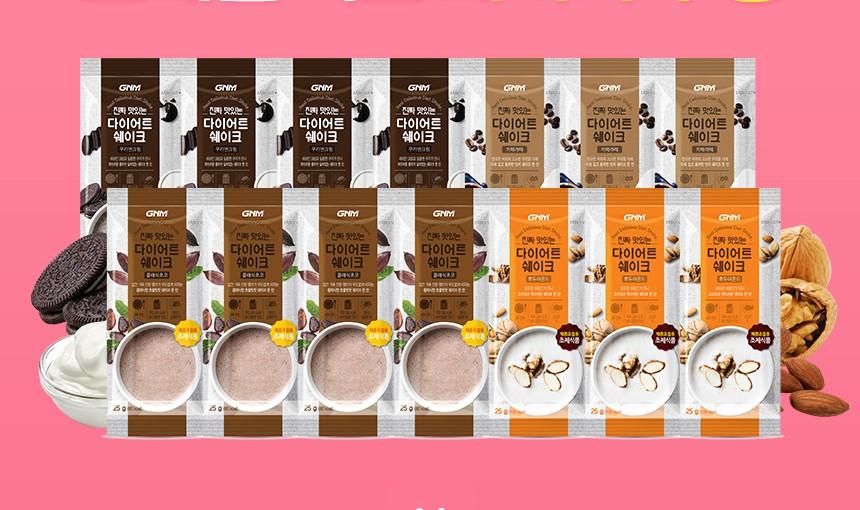 Product Highlights
Delicious meal replacement milkshake launched by popular meal replacement brand.

Guilt-free delicious meal replacement milkshakes that you can enjoy to help fill you up!

Rich nutrients and an adequate amount of protein.

Contains more than 25% vitamins, 10% protein, calcium, iron, and more!
---
Product Details
One box contains 14 packs.

Contains 4 classic and widely loved flavors.

Guilt-free delicious milkshakes you can enjoy as meal replacements after a workout.

Contains more than 25% of various vitamins, proteins, minerals, and other nutrients.

Suitable for those that are trying to watch their weight and can't say no to a sweet midnight snack.

Includes 4 cookies and cream, 4 classic chocolate, 3 coffee lattes, 3 walnut almond, 14 packs in total.

Consume 1-2 packs a day, one pack at a time. Add 20ml of milk or soy milk and stir well.

Please keep at a cool and dry temperature, away from children.

After opening the package, please consume as soon as possible.

If you are experiencing any allergies or abnormal symptoms, please refrain from consuming and consult a specialist immediately.

Please incorporate a balanced diet and workout routine to see the best results.

This product contains milk, soybeans, wheat, tomato, peanuts, walnut, and chicken. Please watch out for any allergies.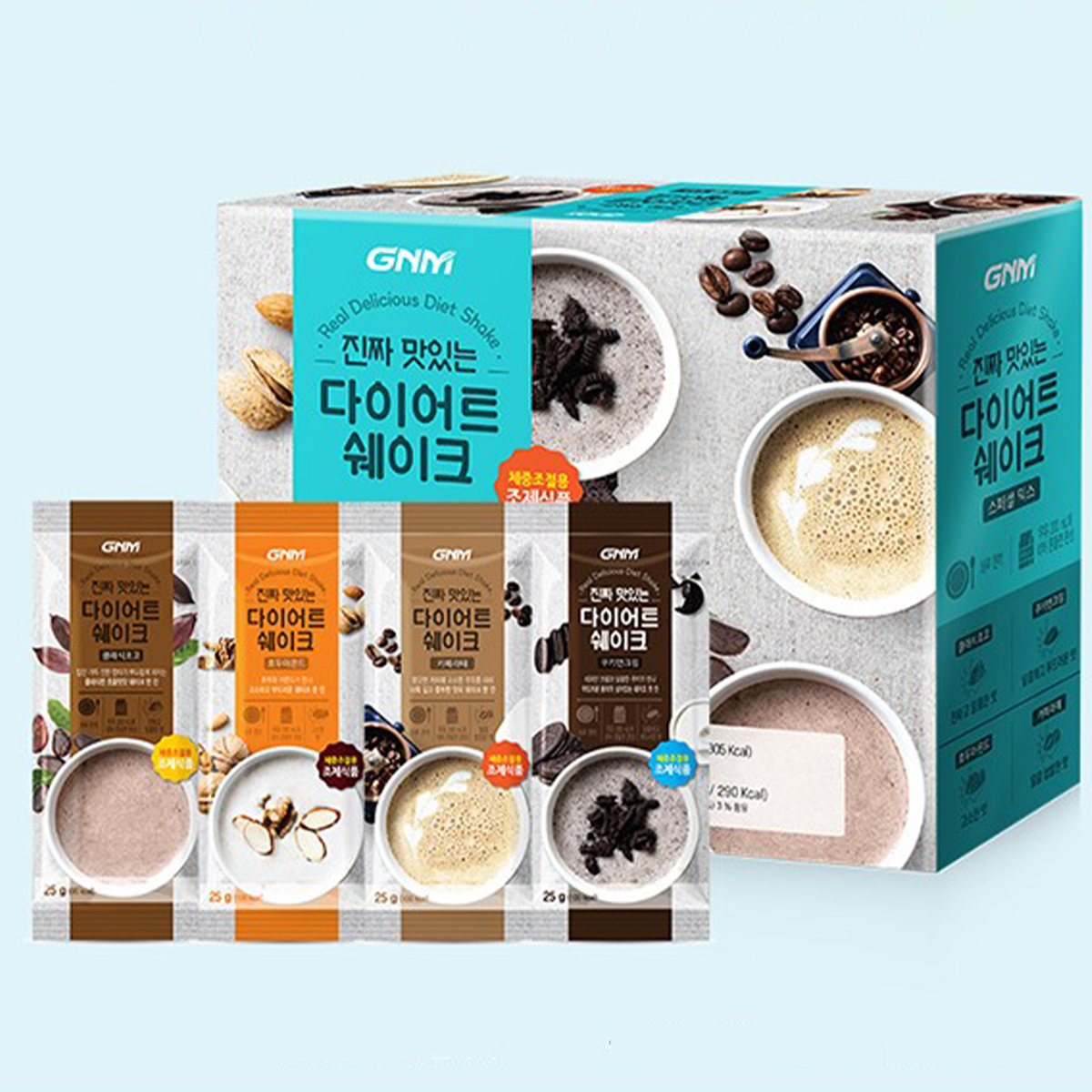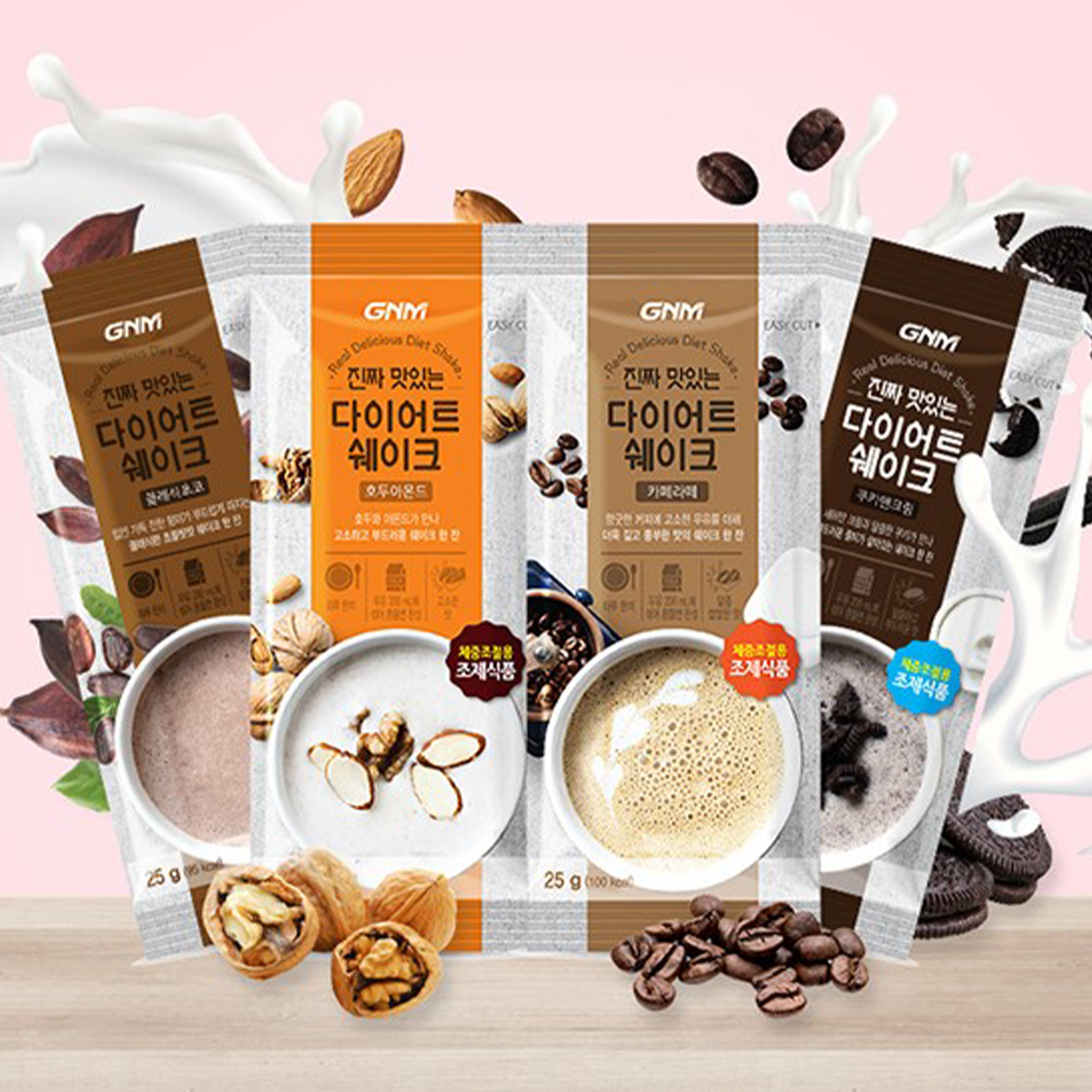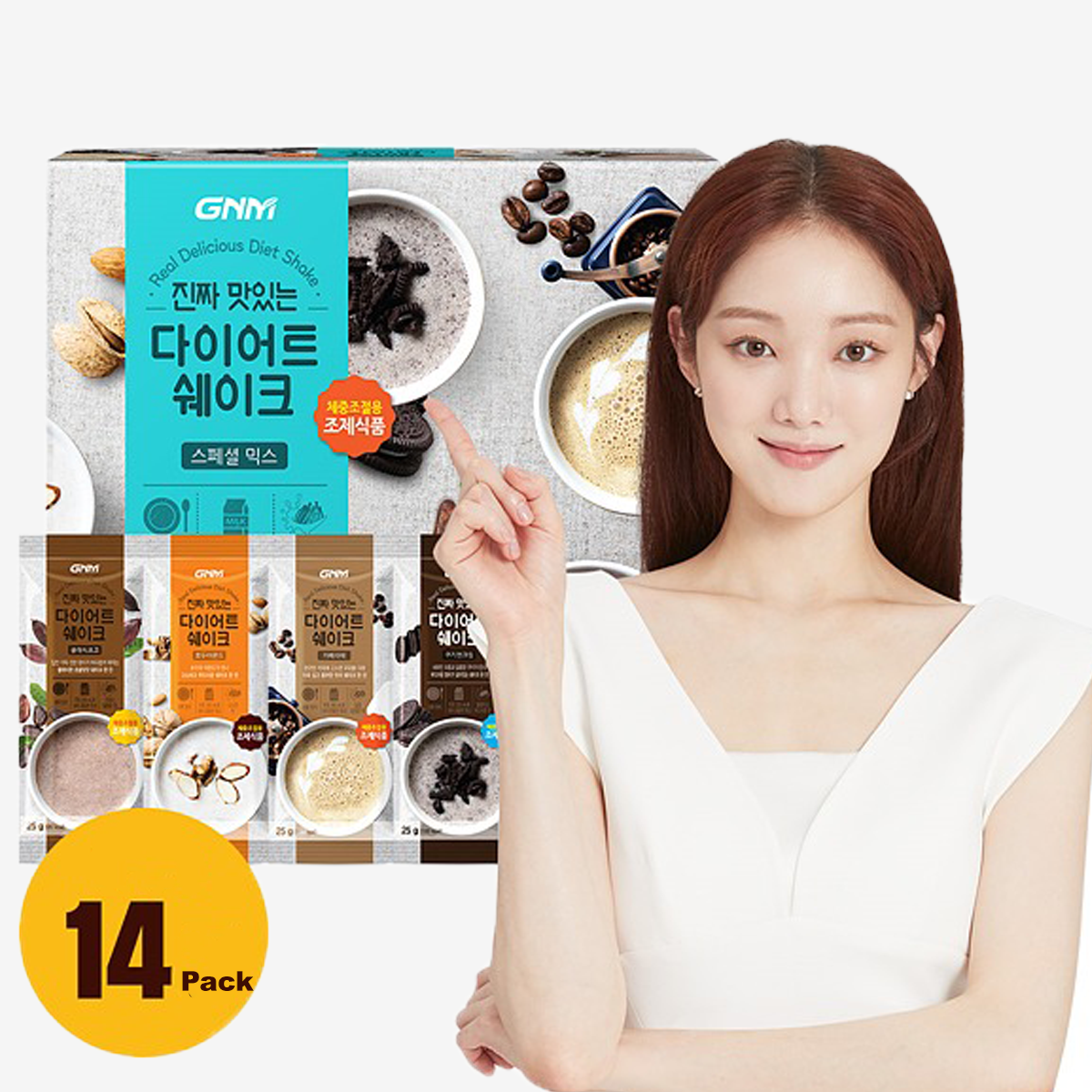 Quantity

25g*14 packs




(Cookies and cream 4, classic chocolate 4, coffee latte 3, walnut almond 3)




Ingredients

Isolate soy protein, polydextrose, fructose, etc


Origin

Korea

Expiration Date

We guarantee this product is good for at least two months from the date you receive this product.



If you have any questions, please contact us via support@creatrip.com.