Product Highlights
Launched by Serybox, a popular Korean diet supplements manufacturer.

Ideal for those who want to lose weight and body fat.

Contains vitamins to improve energy levels and ease you from stress.

Helps relieve tension for better sleep at night.

Boosts metabolism to burn body fat.



---
Product Details
One box contains 14 packs.

Contains coleus forskohlii extract to help reduce body fat.

Contains theanine to help alleviate tension from all kinds of stress.

Consume one pack (3 tablets) once a day before bed with plenty of water. (600mg*2 tablets + 800mg*1 tablet).

Helps generate energy and gives your body enough nutrition.

This product is manufactured at the same place that produces products containing eggs, milk, wheat, peanuts, soybeans, peaches, fish, walnuts, chicken, beef, squid, etc. Please refrain from consuming if you have any allergies.

Keep out of reach of children.

Consult a specialist if you experience any abnormal symptoms.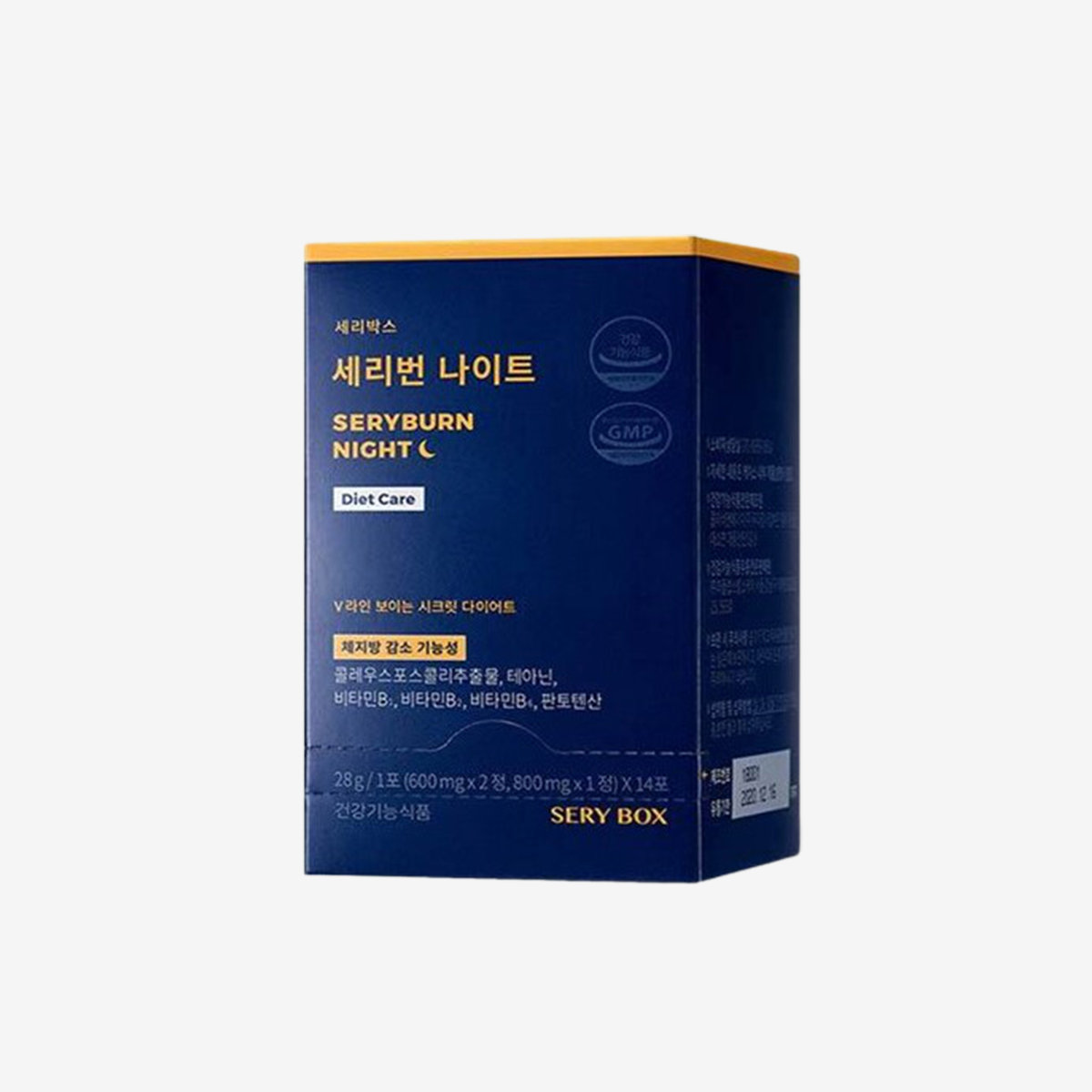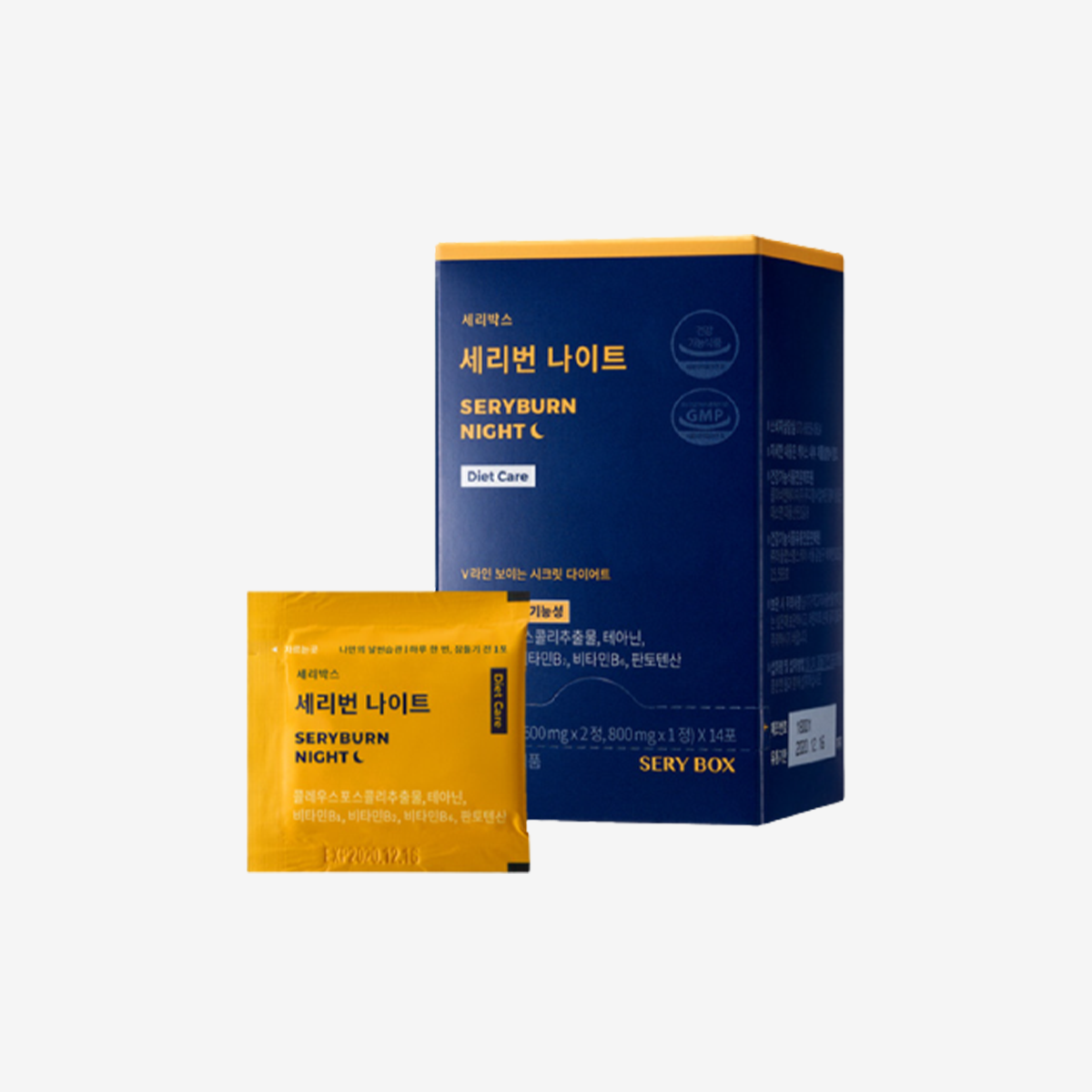 Quantity

56g/1pack (

600mg*2 tablets +800mg*1 tablets)*14 packs

Ingredients

Coleus forskohlii extract, L-theanine, calcium pantothenate, etc




Origin

Korea

Expiration Date

We guarantee this product is good for at least six months from the date you receive this product.



If you have any questions, please contact us via support@creatrip.com.