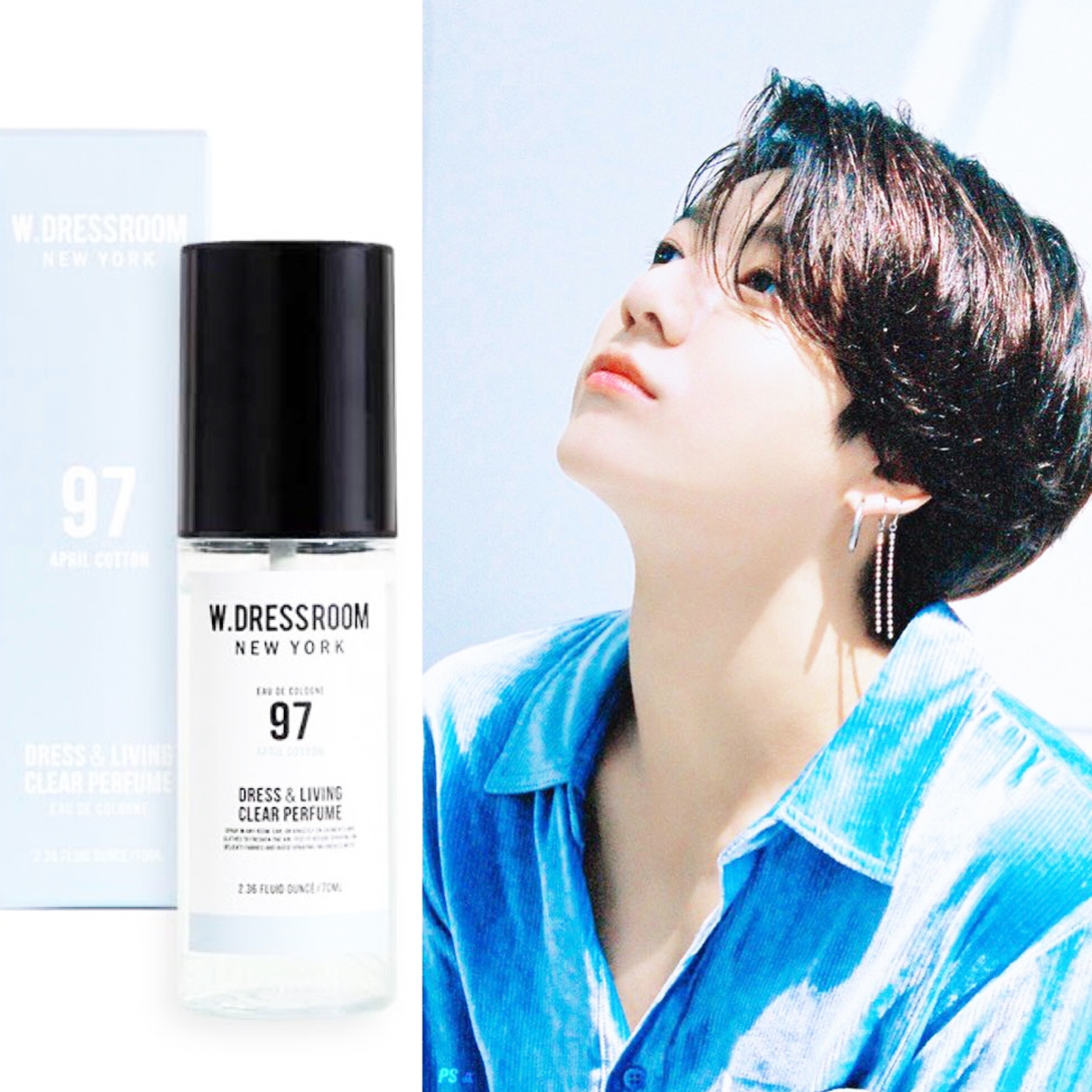 Product Highlights
Popular and affordable Korean fragrance brand, W.DRESSROOM clear perfume that is known to be used by BTS Jungkook.

The April Cotton smells very much like fresh clean linen with powdery undertones similar to baby wipes.

If you like the smell of fresh clean laundry, we highly recommend this scent.

Not only does this product make your clothes smell amazing, but also has a 99.9% antibacterial effect.
---
Product Details
This April Cotton scent will make all your clothes smell new and fresh.

The perfume is easily portable and fits into your bag or purse to carry with you everywhere.

The April Cotton is the base. The top and middle notes are composed of natural herbs, flowers, and citrus which work together to smell refreshing.

Spray about 20-30 cm away from the target two to three times.

It can also be sprayed on sofas, curtains, and bathrooms.

Please store at a cool and dry place, away from direct sunlight.

Expiration Date: We guarantee this product is good for at least 1 year from the date you receive this product.