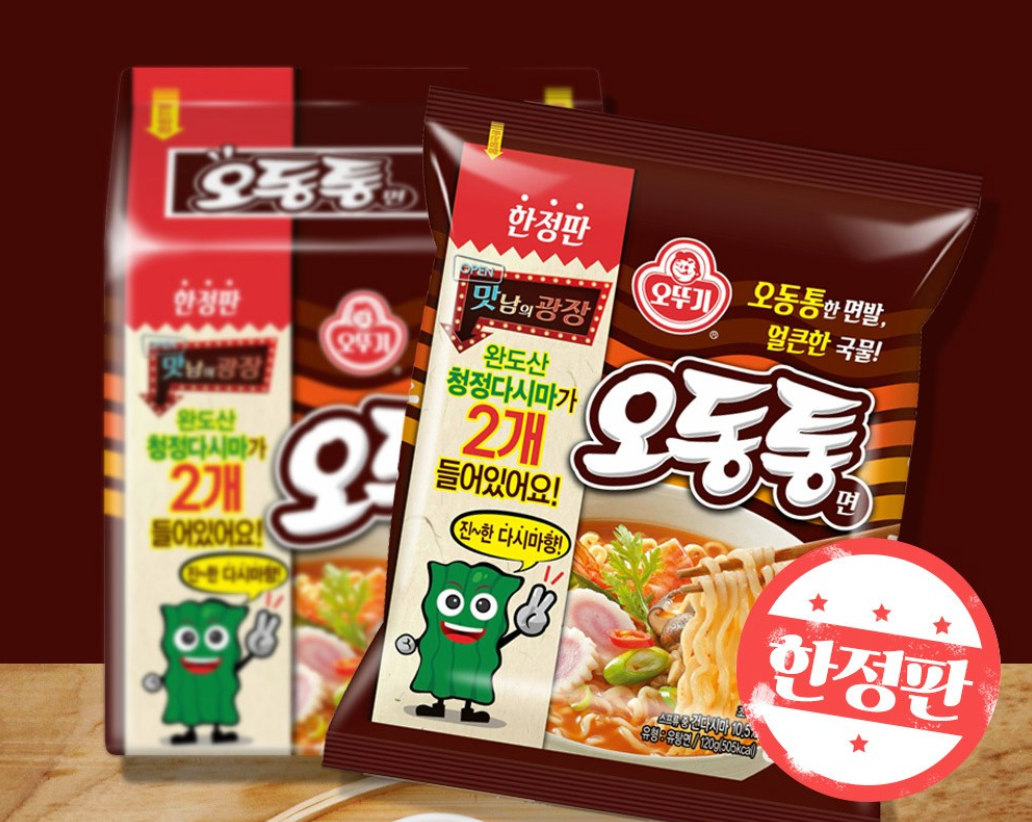 Product Highlights
This is one of Korea's most popular ramen in 2020.

For a richer soup flavor, this ramen comes with two pieces of kelp.

You can taste happiness in each bite!
---
Product Details

Famous Korean chef Baek Jongwon directly contacted the head of Ottogi manufacturing and asked them to include two pieces of kelp in a pack of Odongtong ramen instead of one. However due to the low production of kelp, Baek Jongwon has helped those who farm kelp to make sure Ottogi can continue to include two pieces of kelp per ramen.
One pack contains four bags of ramen (each 120g).

How to cook the ramen

Pour water and soup base into a pot, if there is kelp, put in the kelp with water before adding the soup base. Bring to a boil. (The recommended amount of water is 550 ml, however you can adjust this according to your preference).

When the water boils, add the noodles, and dried vegetables. Cook for 3-4 minutes.

If you would like, you can also add more green onion or egg.

Enjoy!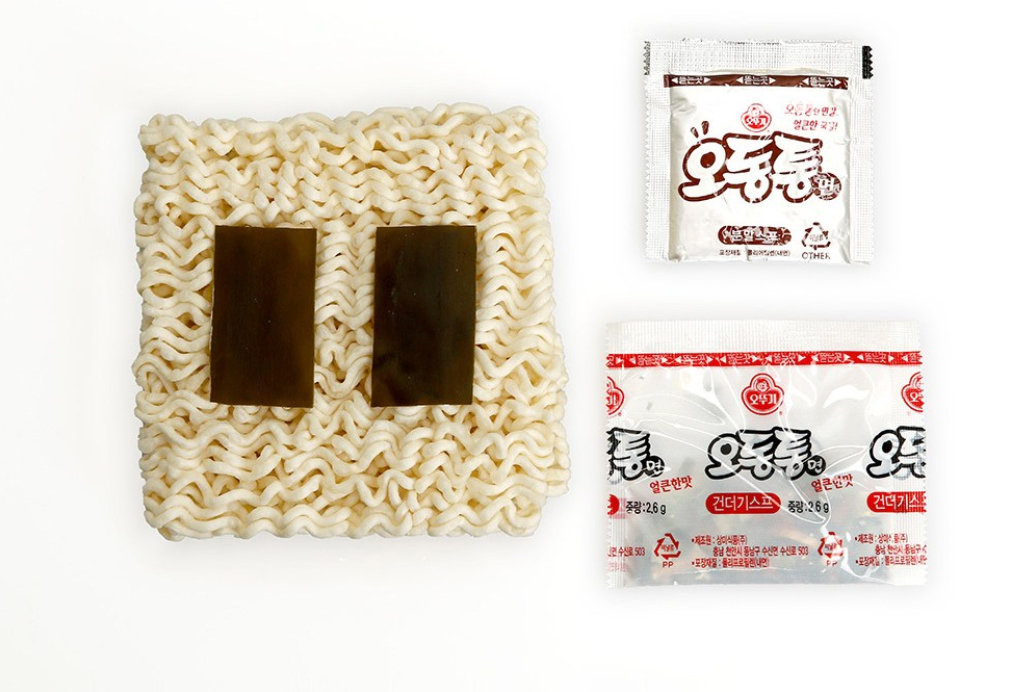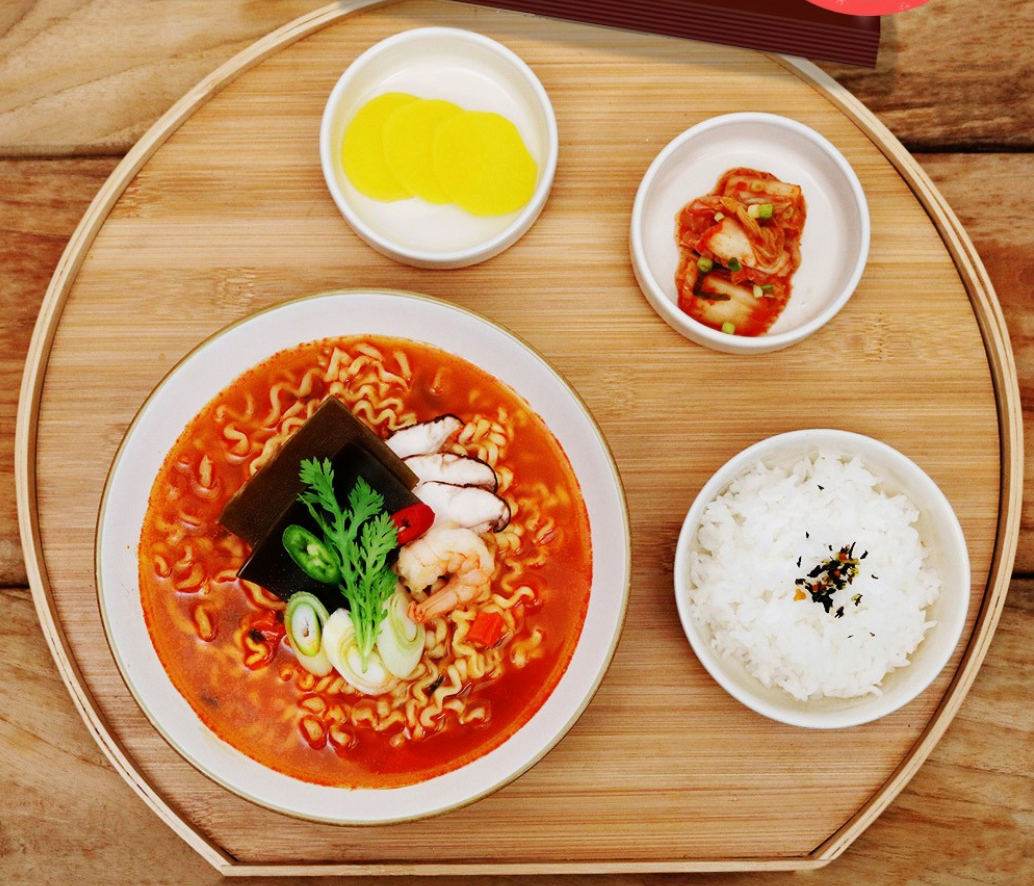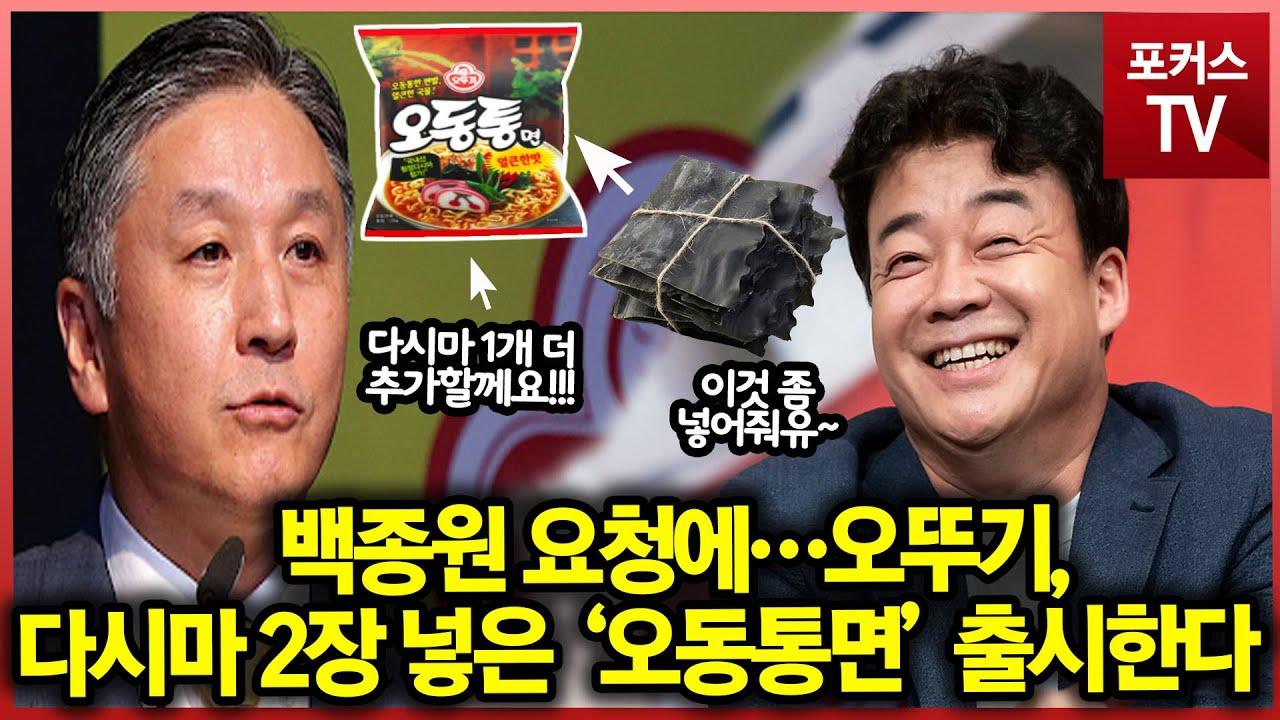 Quantity

4 packs

Ingredients

Noodles (wheat flour, modified starch, palm oil, potato starch, refined salt, seasoned broth concentrate, egg shell powder, noodle-added alkali agent, gluken, emulsified oil, green tea flavor oil, vitamin B2)
Soups (mussel concentrate powder, squid stew powder, yeast extract seasoning powder, bonito seasoning powder, refined salt, sugar, umami base, glucose, ham base powder, oil mixture powder, complex paper powder, roasted onion powder, onion seasoning powder, Flavor enhancer, seasoned broth powder, broth flavor powder, bukeo haejangguk powder, pepper powder, roasting flavor powder, chili extract, oyster extract powder, beef bone seasoning powder, vegetable seasoning powder, chili flavor powder, red pepper powder, spicy chili extract, thought powder Acidity regulator, dried seaweed, dried seaweed, dried green onion, dried carrot, dried flavored fish cake, dried shiitake mushroom, wheat, soybean, egg milk, beef, pork, squid, shellfish)

Origin

Korea

Expiration Date

We guarantee this product is good for at least 1.5 months from the date you receive this product. Due to the naturally short shelf life of Korean ramen, we ensure the latest products are delivered.
If you have any questions, please contact us via support@creatrip.com.