Korean Fortune Telling | Different Types & My Experience With Saju
Predicting Your Future Based On Birth Year, Date And Time? Types Of Korean Fortune Telling!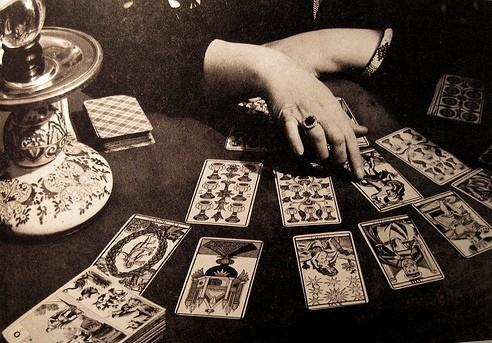 Even though there are lots of local Koreans who are religious and many religions forbid any form of fortune telling, the fortune-telling culture in the nation is perceived more as a form of entertainment and dependable guide to problems in life.
There are various forms of fortune telling you can experience easily in Korea from the traditional saju and face reading to the Western tarot.
Are you curious about your fortune, and would like to try it out during your visit? Keep reading as I also included my personal experience with saju!
---
Types of Fortune Telling In Korea

Many of the local Koreans visit fortune tellers between December and February to see and get an idea of what is going to happen during the upcoming year.
Frequent questions asked to the tellers are something similar to "Is this new year going to be a good year for me?" or "Will I meet the one this year? When would be the best time to get married? Will I marry a good person?". What type of questions would you like to ask if you have the chance?
When it comes to fortune telling in Korea, you have many options that you can try during your visit to Korea ranging from saju, palm reading and face reading to tarot and divination.
Let's take a closer look at each one!
Saju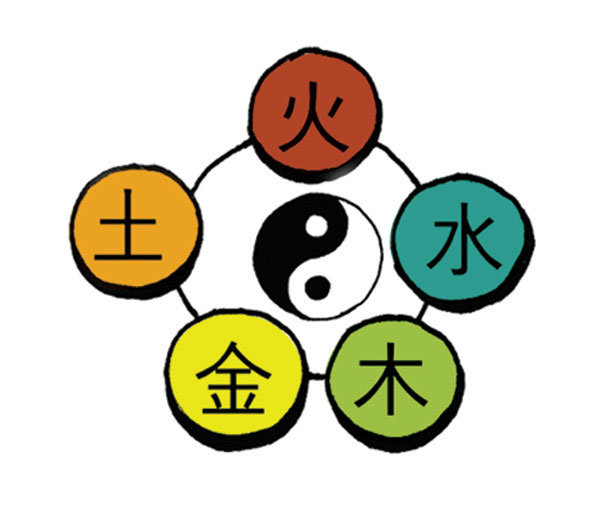 First of all, saju analyzes the cosmic energy at the hour, day and year of a person's birth.
This practice holds the belief that one's destiny cannot be changed since the concept of saju is based on their birthday and the time you were born in.
In addition to predicting and offering insights into someone's fate and destiny, saju data can also be used to check couples' gunghap, or marital compatibility.
In the Chinese calendar, ten heavenly stems (甲•乙•丙•丁•戊•己•庚•辛•壬•癸) and twelve earthly branches (子•丑•寅•卯•辰•巳•午•未•申•酉•戌•亥 ) combine and rotate to create a 60-year cycle.
Each pillar (year, month, day, and hour) uses binary characters (a heavenly stem and earthly branch) to create a set of four pillars and eight characters unique to a specific time of birth.
The combination above signifies different arrangements of the '5 elements of the universe' which are wood, fire, earth, metal and water.
People often describe saju as statistics, due to how the fortune-tellers highly depend on the past to predict the future.
Saju reader tells if the couple is a good set together, and if not, offering to change their first names to improve their destiny.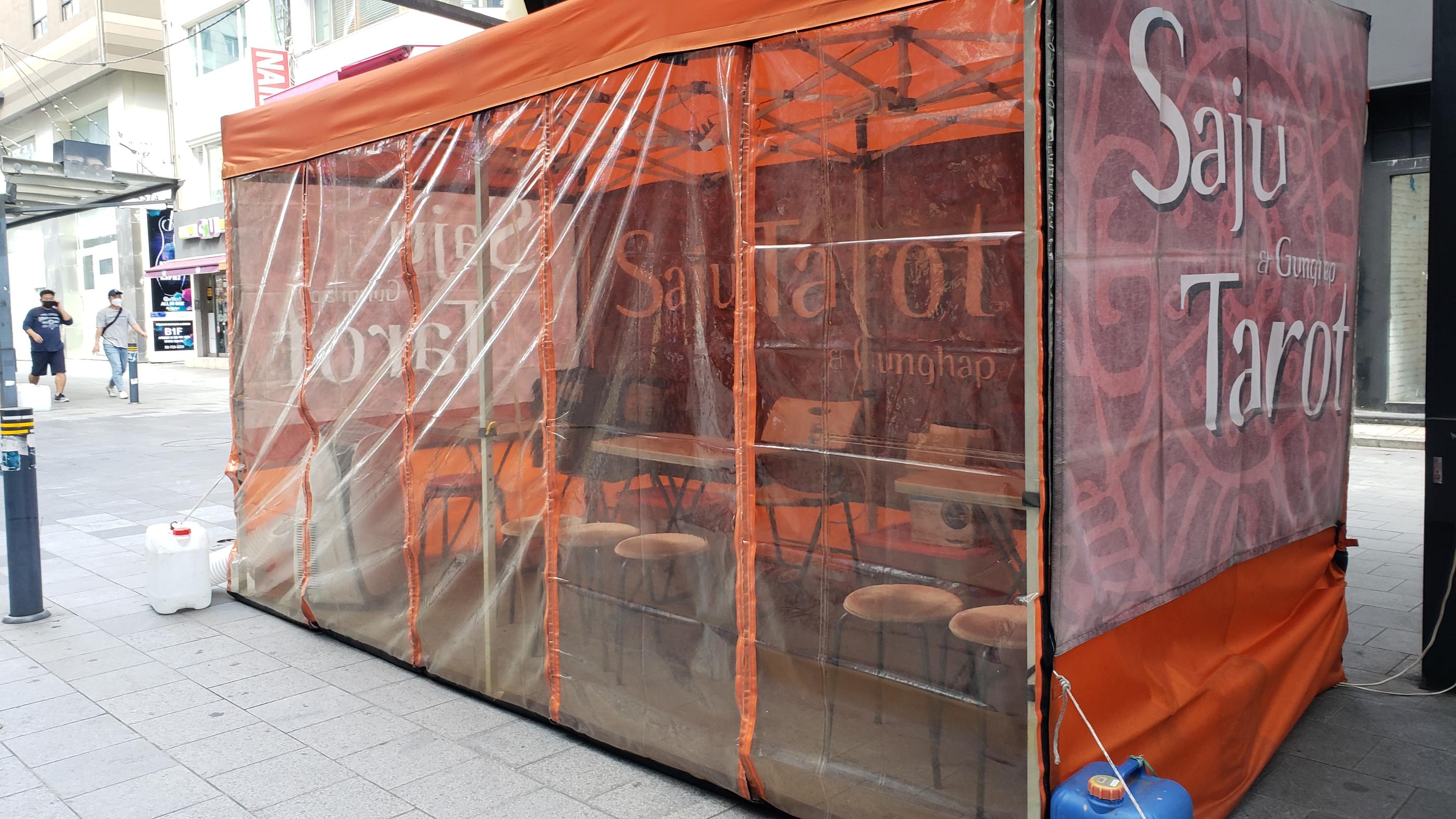 As you can see from the photo above, visiting a saju shop is easy; you can find them anywhere! Popular entertainment districts have street-side saju booths available, and you can always walk-in for a saju reading.


Palm Reading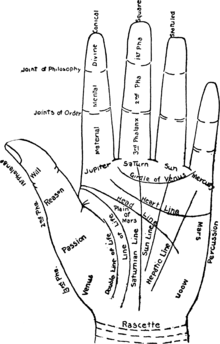 Another common type of fortune telling in Korea is Palm reading.
Palmistry is the study of the palm, mainly to observe the palm's shape, colour and lines as well as the lengths of the fingers to determine the person's love, life, fate, marriage, etc.
Since palm reading is simpler compared to other fortune telling methods, lots of local Koreans take it as entertainment.
Face Reading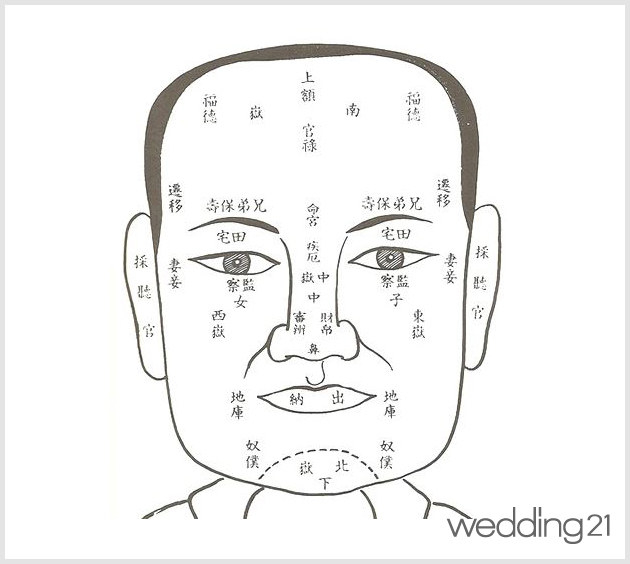 Face reading, also known as physiognomy, is a well-known type of fortune telling in Korea.
It is the ancient art of determining a person's personality or character through their facial features.
Koreans believe that personality is reflected in a person's facial features and they are shaped by fate, genes and lifestyle.
Recently, many face readers find their job getting more difficult as an increasing number of Koreans are getting plastic surgeries done to alter their facial features.
Some of the cosmetic surgeons advise that altered features can change one's fate and destiny.
Since face reading is famous in Korea, there is even a movie called 'The Face Reader', starring Song Kang-ho, Lee Jung-jae, Lee Jong-suk and more.
From the movie, Song Kang-ho has the ability to access the personality, mental state and habits of a person by looking at faces.
The two scenes below are where Song Kang-ho is reading someone's face and analyzing his past and the future!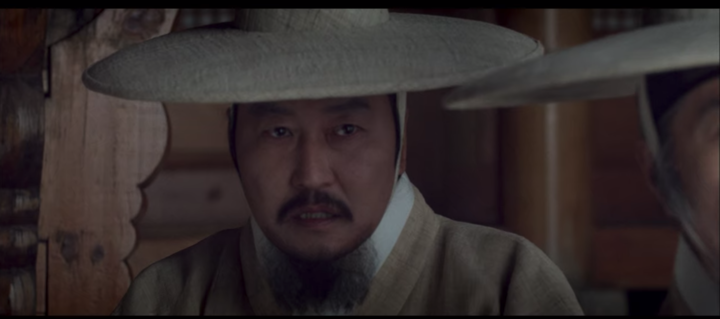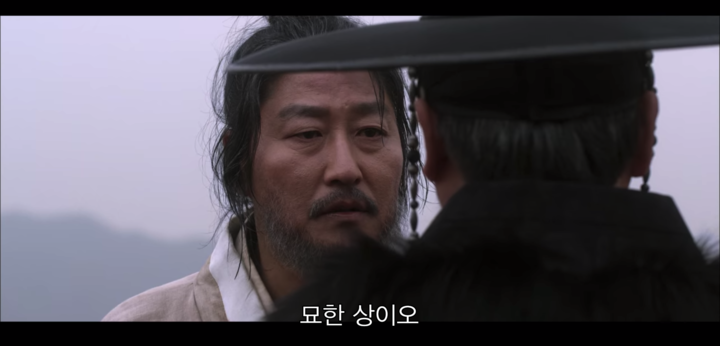 The scene below is when Kim Hye-soo and Song Kang-ho trying to fix the king's (Lee Jung Jae) face while he is in sleep to change the fate and prevent his conspiracy.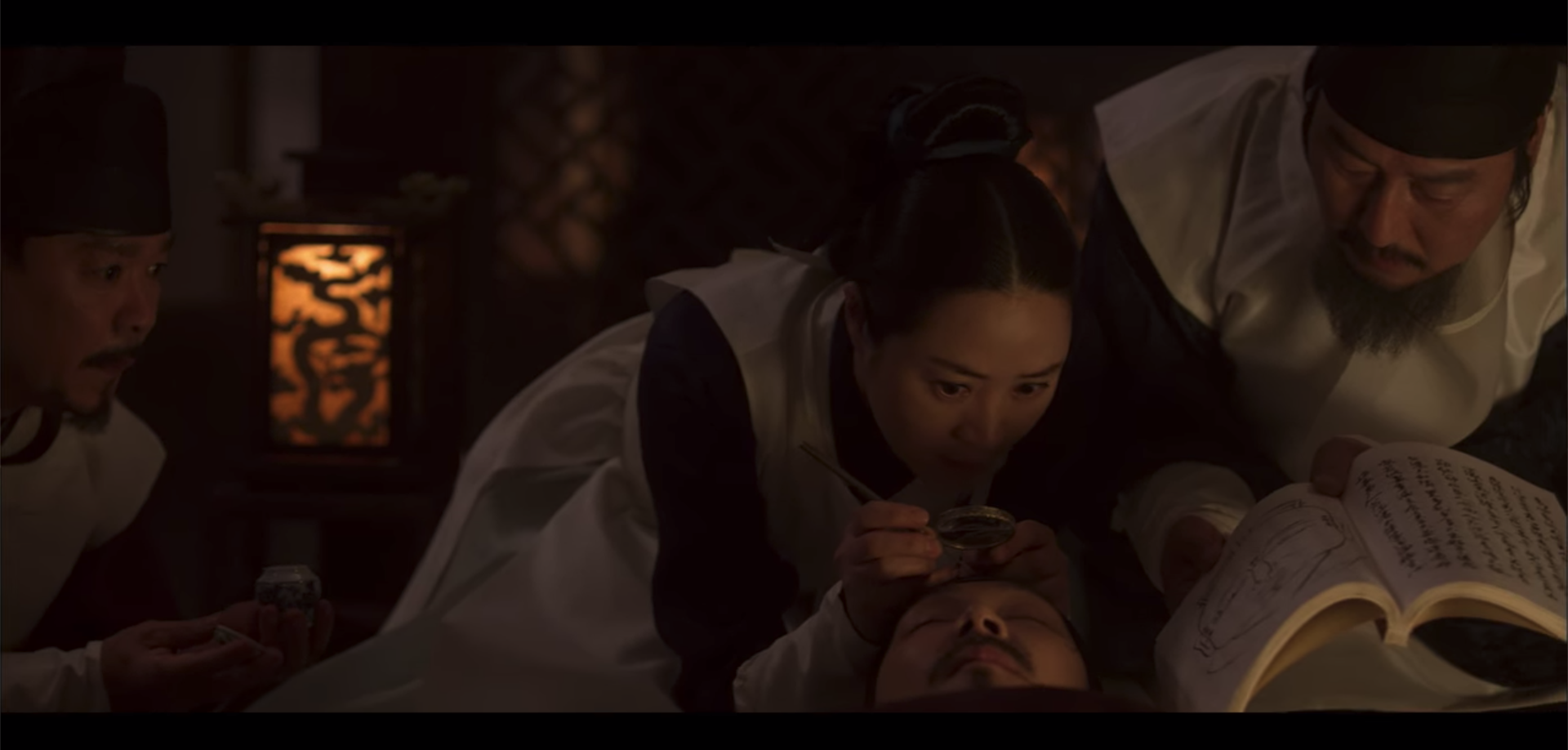 In addition, there is a series of comic books, Apperance (2008) by Huh Young-man, who is a famous Korean cartoon artist.
The series of the comic book is about how to read someone's face with multiple examples. Can you feel the passion of how Koreans love physiognomy?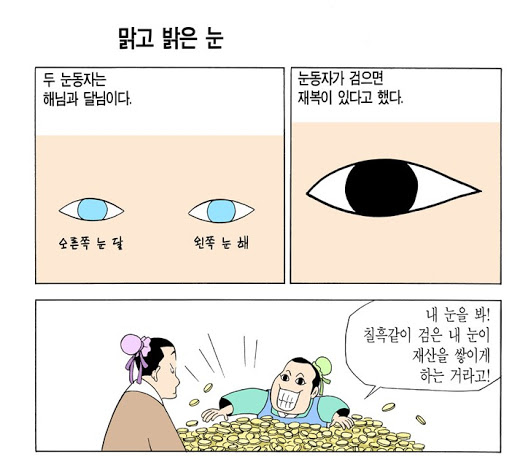 Tarot
Although tarot cards have been used many centuries ago in other parts of the world, Korea adopted tarot cards culture fairly recently.
When you are doing a tarot card reading, you can either ask a specific question or request a more general reading.
There are multiple Korean YouTube creators who are doing a tarot reading! If you are interested in tarot cards, you can also watch these videos to predict what your love life will be like in the upcoming month!
Divination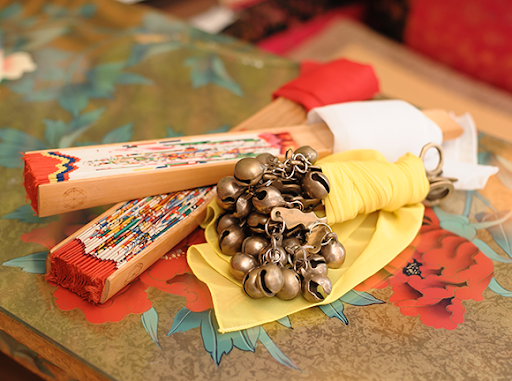 Divination is a bit different compared to saju or other fortune-telling methods; it is more like guessing the person's past, present and future by a shaman.
There are many shamans in Korea you can visit, but locals reserve the good ones in advance to visit and look for solutions in their life.
---
My Saju Experience

Once I decided to visit for my saju reading, I looked up on NAVER, to find out which place will be the best place to visit.
It turned out there is a famous saju cafe in Myeongdong, which is a convenient location to visit for me.
The name of the saju cafe is 'Myeongdong Saju Cafe Shinbian'. The cafe seemed very popular among many celebrities too! GOT7, Brave Girls, Sleepy and Lee Guk-joo from the show 'We Got Married' visited and got their saju reading done.
After reading some of the reviews by visitors, I decided to book my appointment time using the NAVER app. When the reservation got confirmed, they sent me a message of detailed directions on how to get to the cafe.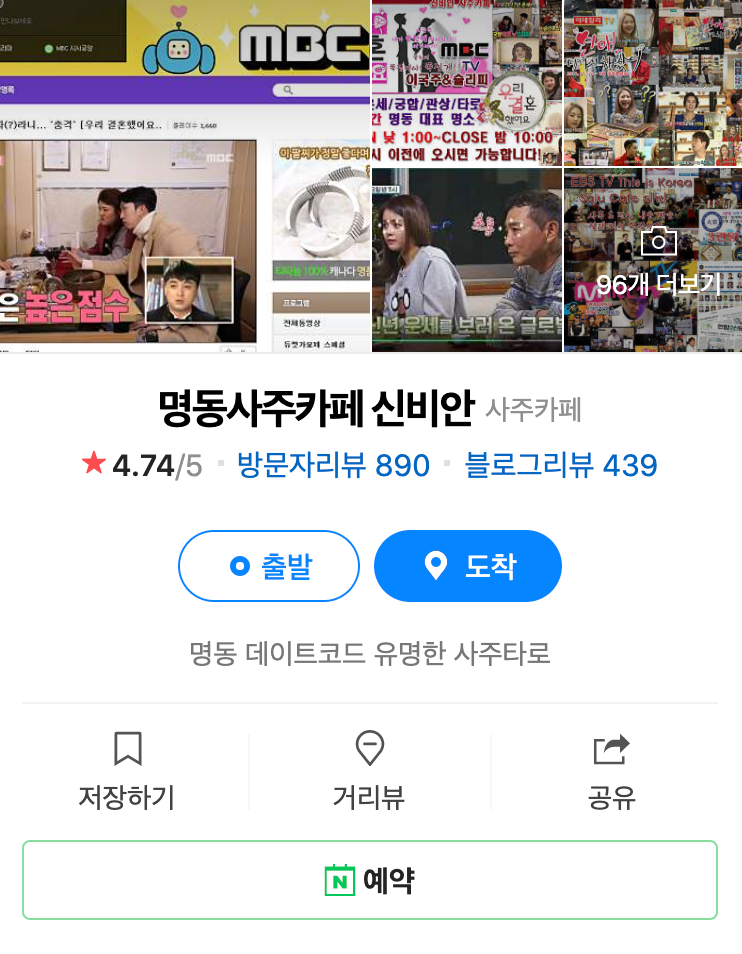 Once I have arrived, there was a man who greeted, and he turned out to be he was the saju reader of my visit today.
The inside of the cafe was fairly clean, but the interior designs seemed pretty outdated. It reminded me of the early 2000s!
Once my friend and I took a seat, I ordered a (mandatory) drink from the menu. We both ordered two iced americanos and waited a bit for the man to prepare the drinks.
Since it was my first time visiting a saju cafe, I wasn't sure what is the average amount to pay for the price. When we looked at the price table for the saju, the basic reading was ₩20,000, and ₩35,000 for more in depths.
The interesting feature I found was, if you get saju reading from the director of this cafe, it will cost you ₩65,000 and ₩95,000.
I found lots of reviews online that the director's reading was very accurate and helpful, but since it was my first time trying the saju reading, I decided to go with the basics of basic one which was the ₩20,000 one.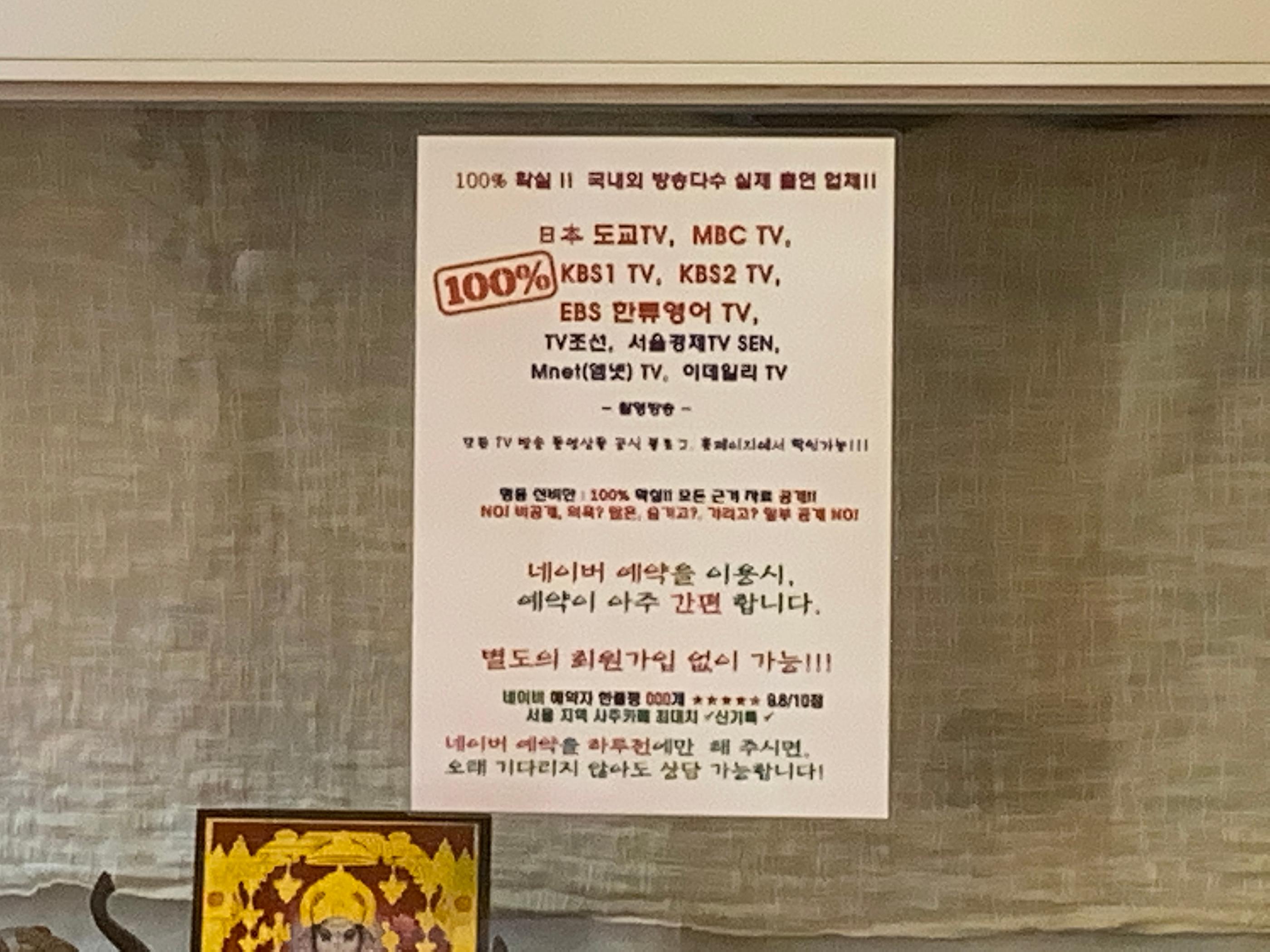 Once he brought us our drinks, I told him my name, my date and time of birth. He had a notebook in front of him, and he started to write down some Chinese characters that I couldn't understand.
I am not familiar with saju at all, so did not have any idea what was going on.
When he finished analyzing my saju, he asked me some questions about my current status; if I am a student or started working recently.
I answered that I am still a student, but I will be finishing very soon. The man said that I will be starting a new career in the upcoming year of 2021 but mentioned that I will encounter two temptations; once in my 30s and the second one in my 50s to quit work and start my own business.
The saju teller also added that do not fall into the first temptation!
Other than that, he mentioned that I will suit a job related to teaching someone else; jobs such as teacher, professor or mentor.
However, the fact is that I am not a big fan of teaching someone, I found this part of reading a bit suspicious.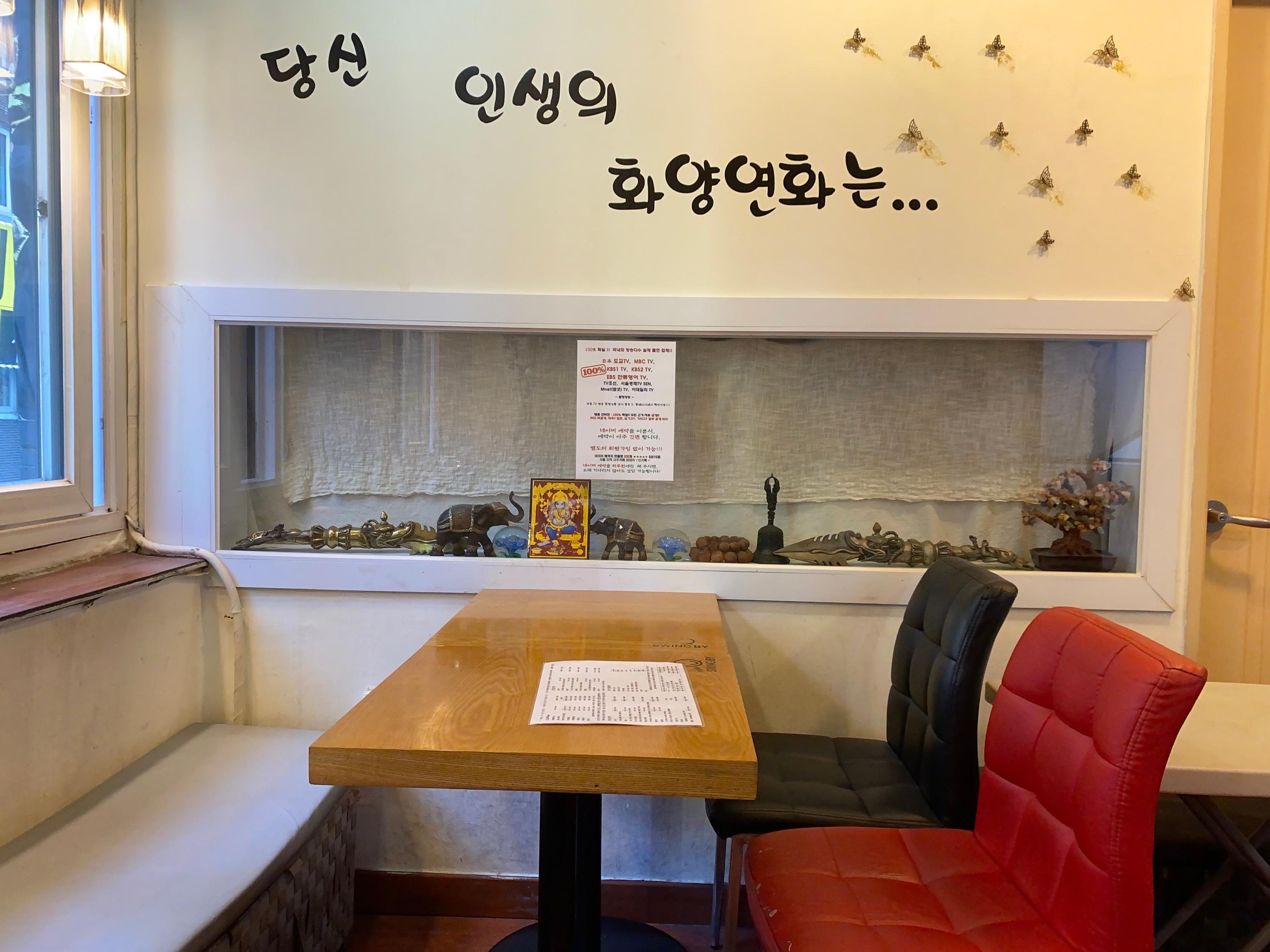 Also, when we asked him about when would be the best time to get married, he answered in three to five years. I will be 27-29 years old around that time, and he added it is always good to get married and have kids at a young age.
I found this a bit ridiculous and personalized opinion of him. Besides, he said if I serve the husband well, he will treat me well back!
It was a unique experience to get saju reading done for the first time in my life. If you are interested in getting saju reading done, don't take it too seriously; take it as a type of entertainment and have fun!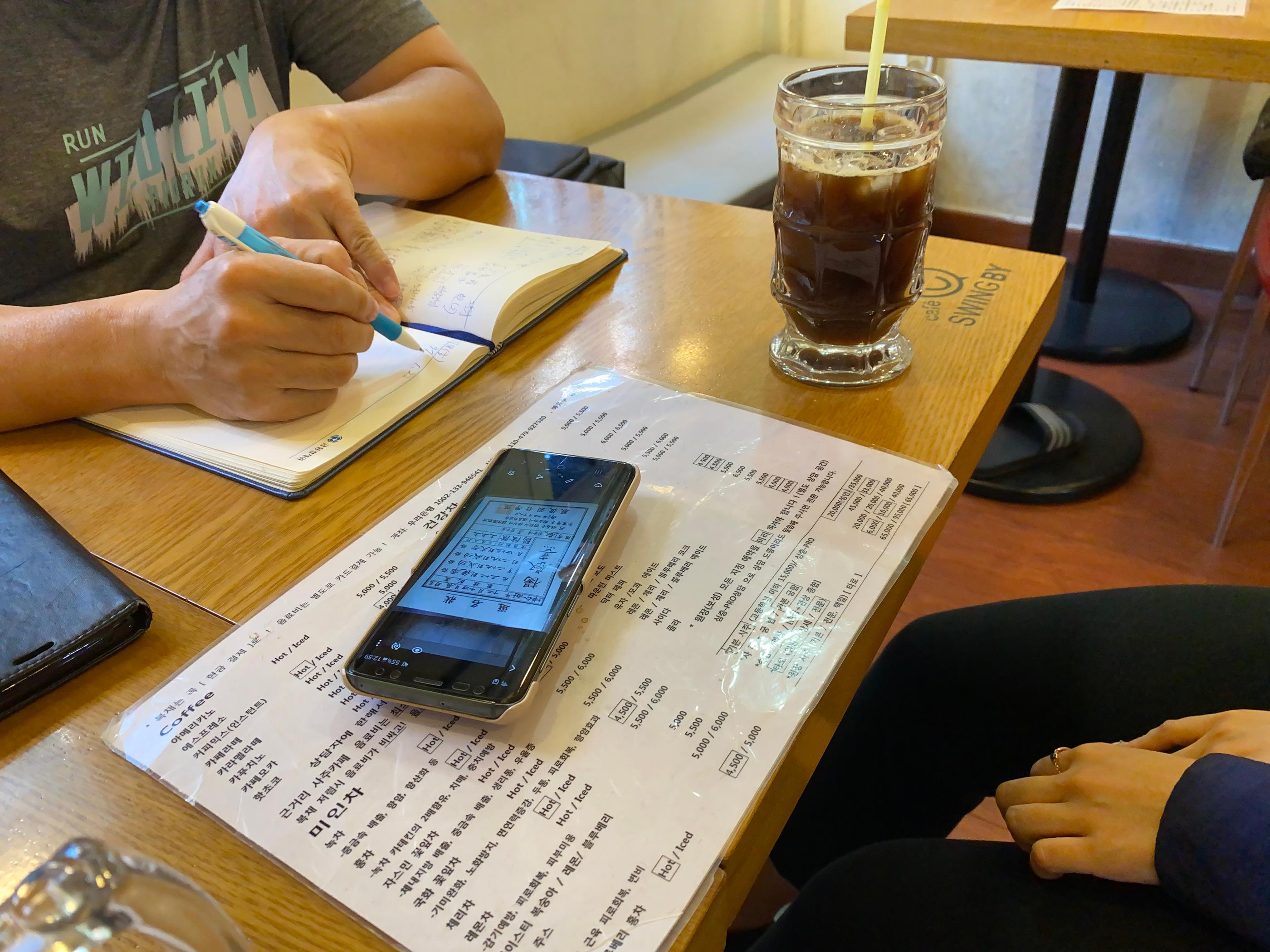 ---
Menu
Basic ₩20,000

In Depth ₩35,000

Basic ₩65,000

In Depth ₩95,000

⭐️ This place doesn't take card payments for saju telling. Drinks can be paid by card but saju telling has to be paid in cash or via bank transfers.
---
Information
Address: 서울 중구 명동8가길 6
Hours: 13:00-22:30
---
Can Foreigners Get Saju Without Names In Chinese Characters?

Some of the readers might be questioning if anyone without names in Chinese characters can still get saju telling done in Korean.
I was also curious about this question and looked it up online, and this video popped up. The title of the video is 'What happens when a foreigner asks for saju telling?'.
Saju does not require a name in Chinese characters, since saju only requires your birthday and the exact time when you were born.
---
Fortune Telling Places In Seoul With English Translation Services

There are some saju places available in Seoul, offering services in other languages than Korean. If you are planning on visiting one of the saju places, why don't you guys visit the places below?
Jaeminan Jogakga

Neighbourhood: Hongdae
Address: 서울 마포구 와우산로 21길 24
Hours: 12:30-00:00
Holic Saju Tarot

Neighbourhood: Itaewon
Address: 서울 용산구 이태원로26길 16
Hours: 13:00-22:00
---
If you have any questions or comments about the blog, please leave a comment below or email us at help@creatrip.com
---