Korean Celebrities Getting Discharged From The Military In 2022
Finally! Some Of Our Favorite Idols And Stars Are About To Be Discharged!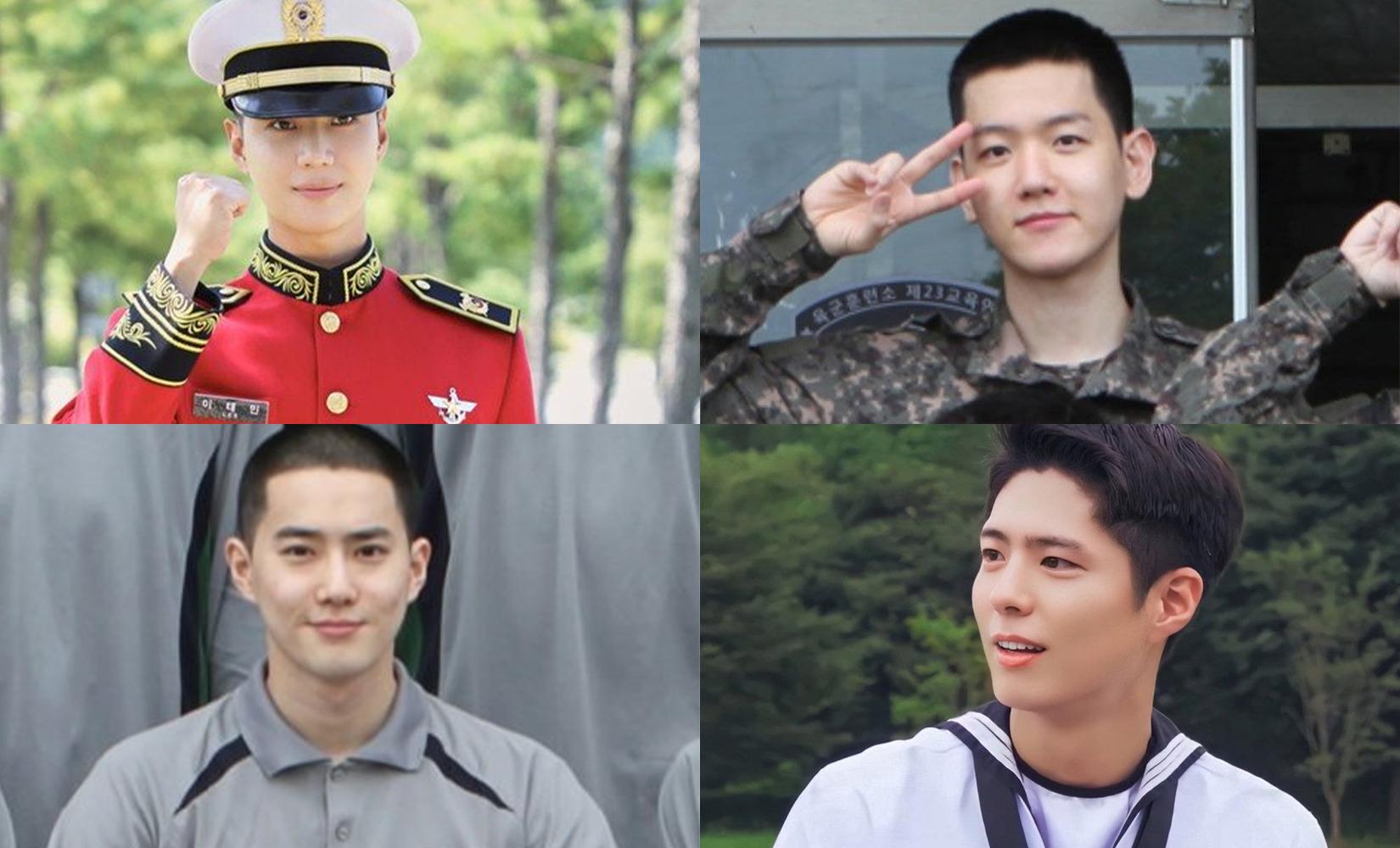 One of the most heart-breaking things for fans of Korean idols and stars is the inevitable military service, when our beloved idols are forced to take a hiatus.
But don't be too sad! Recently the active service duty in South Korea was shortened to less than two years, meaning we don't have to wait as long for our faves to come back!
***Please note that due to COVID-19, the dates of discharge may be subject to change.
---
Celebrities To Be Discharged In 2022
Woo Do-hwan
2020.07.06 - 2022.01.05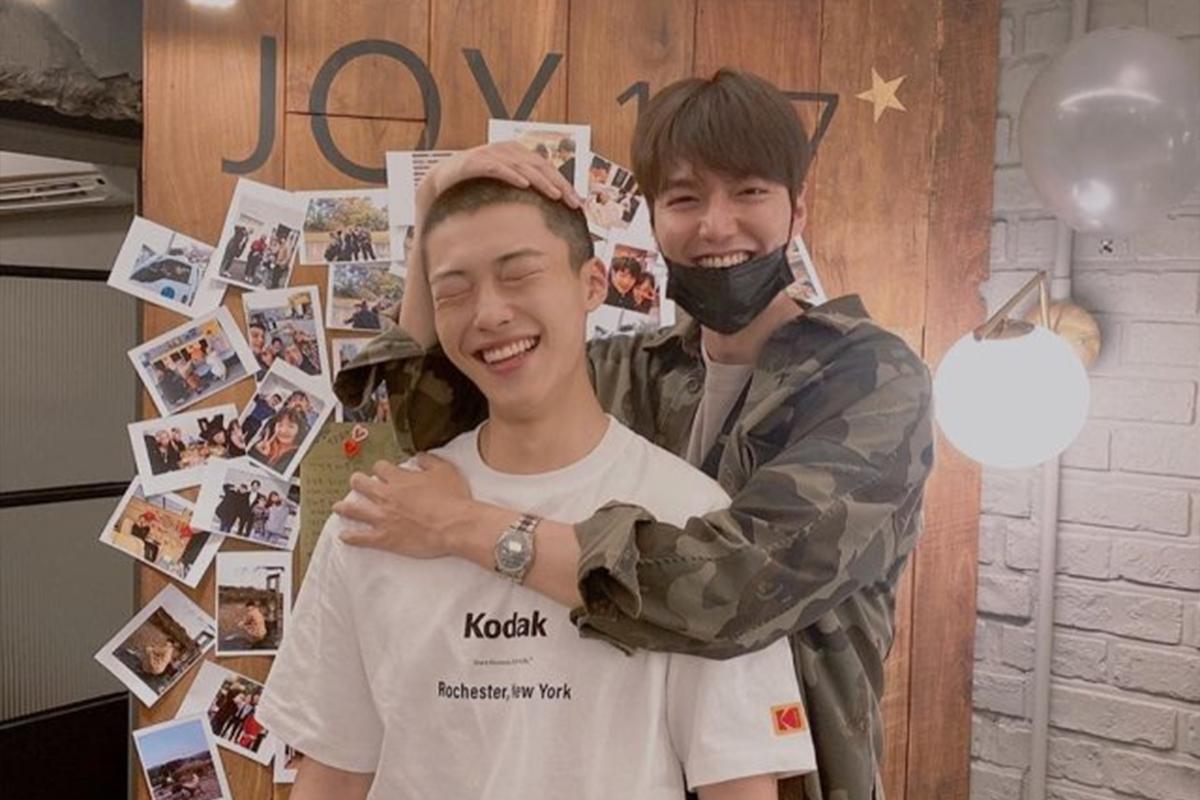 Woo Do-hwan is a very passionate man who filmed The King: Eternal Monarch right up until he joined the army and even trained as a company commander of the boot camp.
In addition, he achieved excellent training results and even received an award at the training completion ceremony.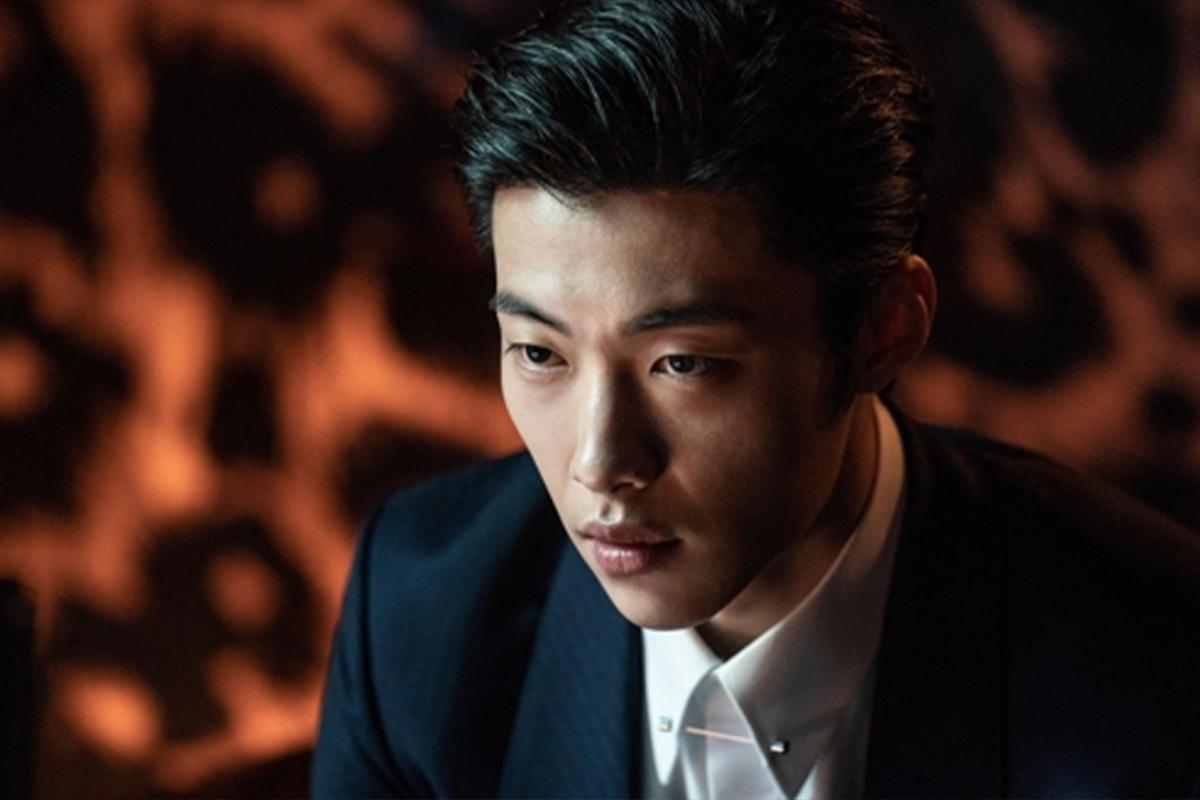 While serving in the military, he even won the Rookie of the Year Award for his first leading role in the film Lion at the 40th Korea Gold Awards Festival held on March 11, 2021. After being discharged from the military, he will appear in Netflix's original Hunting Dogs.
EXO Suho
2020. 05.14 - 2022.02.13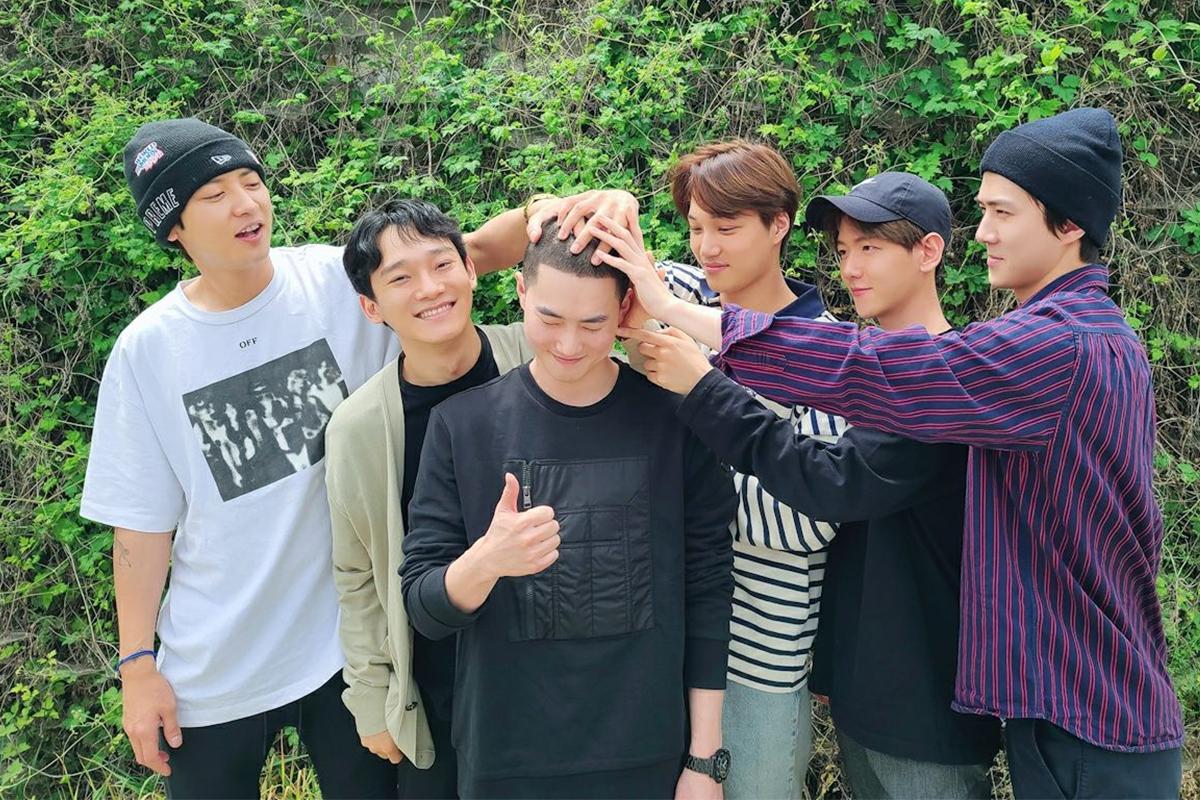 Suho was the third EXO member to join the military after Xiumin and D.O. Suho joined when he was 28 (30 Korean age), which is relatively late in Korea.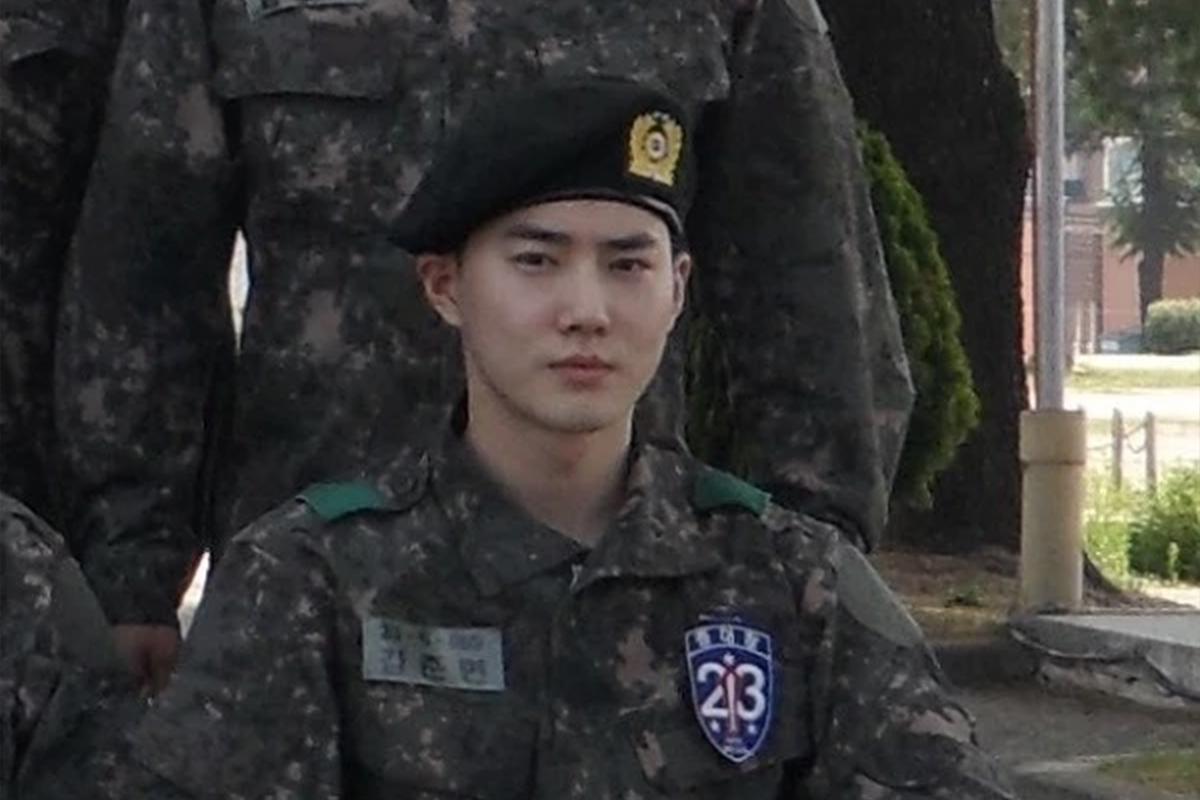 Suho is serving 1 year and 9 months as a social service worker instead of 1 year and 6 months as an active military soldier. The reason for this has not been disclosed, but it is speculated that it is due to a major knee injury from when he was a trainee and poor eyesight of -14.
-14 eyesight means you can't see well further than 7cm, so you need glasses with a high prescription and it's hard to get contact lenses.
EXO Chen
2020.10.26 - 2022. 04. 25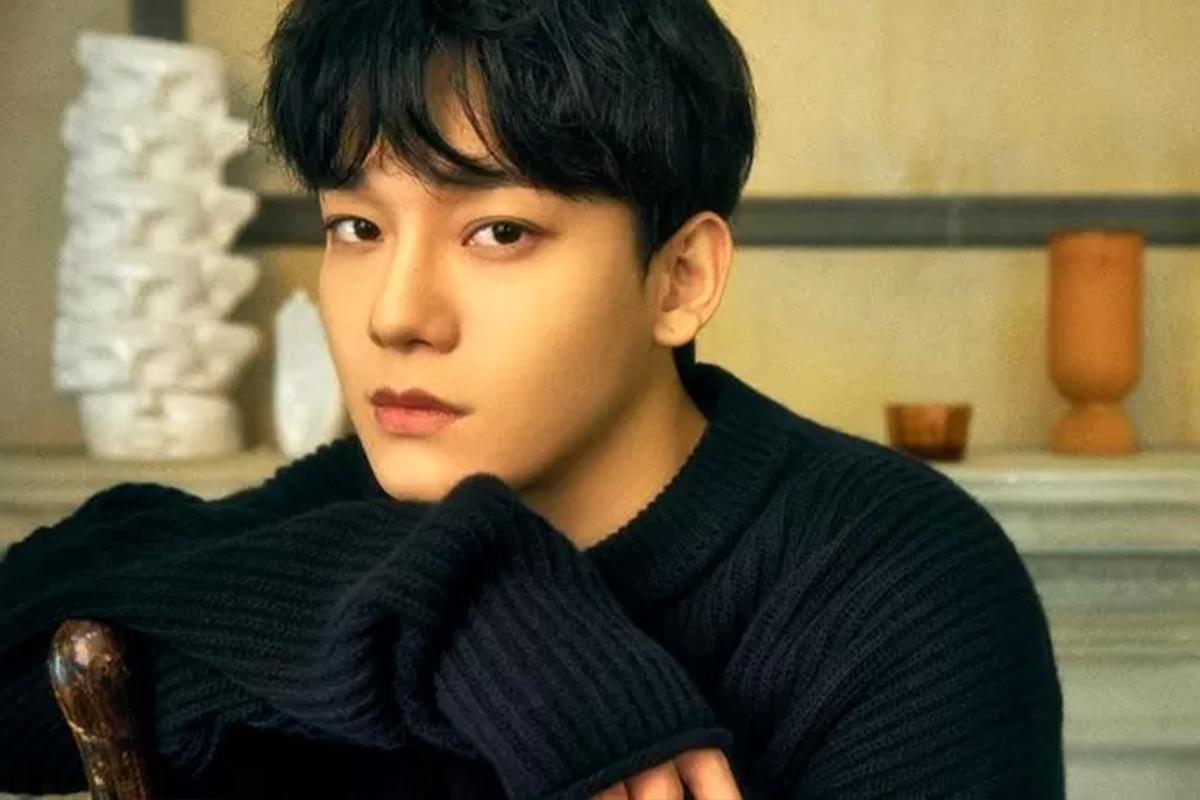 The fourth EXO member to enlist was Chen. He joined as an active duty soldier after delivering the news of his marriage in January 2020 and the news of his daughter in April.
Chen, who left behind his wife and six-month-old daughter when he joined the military, recently revealed the good news that he had welcomed a second daughter in November.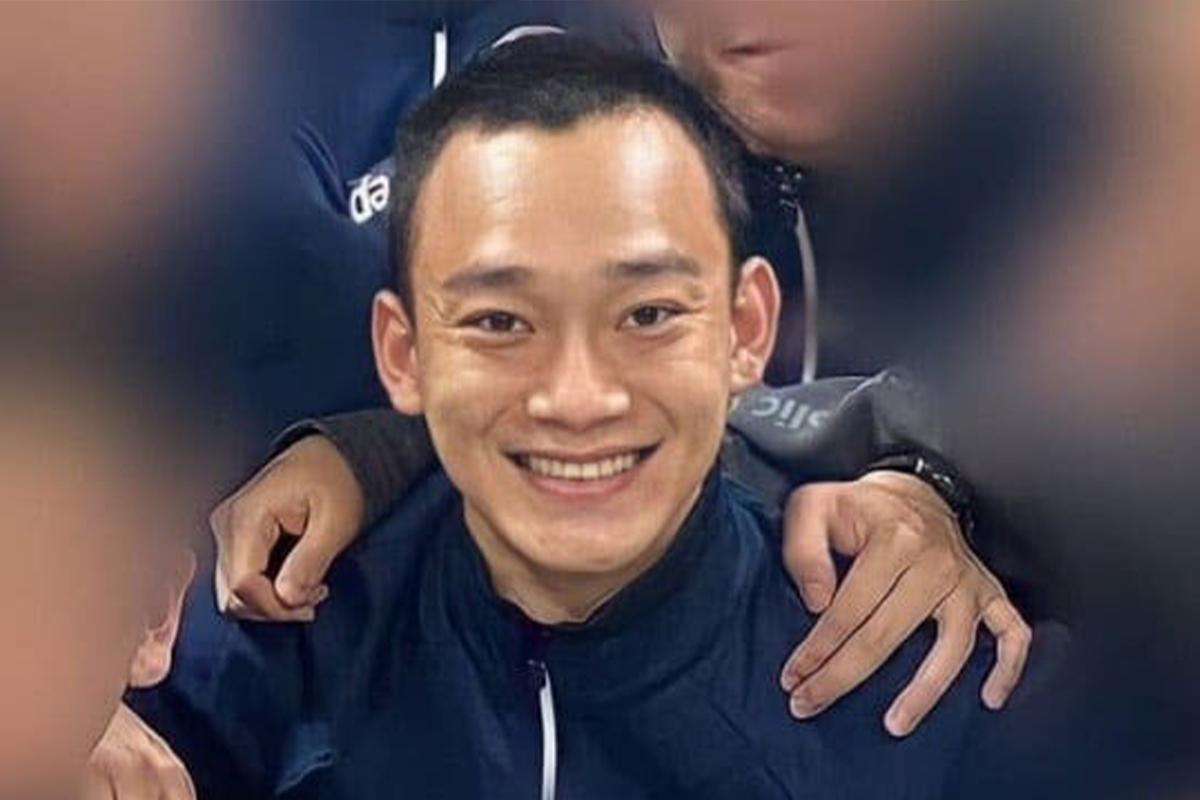 It's great to see him smiling brightly among his military colleagues at the boot camp.

Zico
2020. 07. 30 - 2022. 04. 29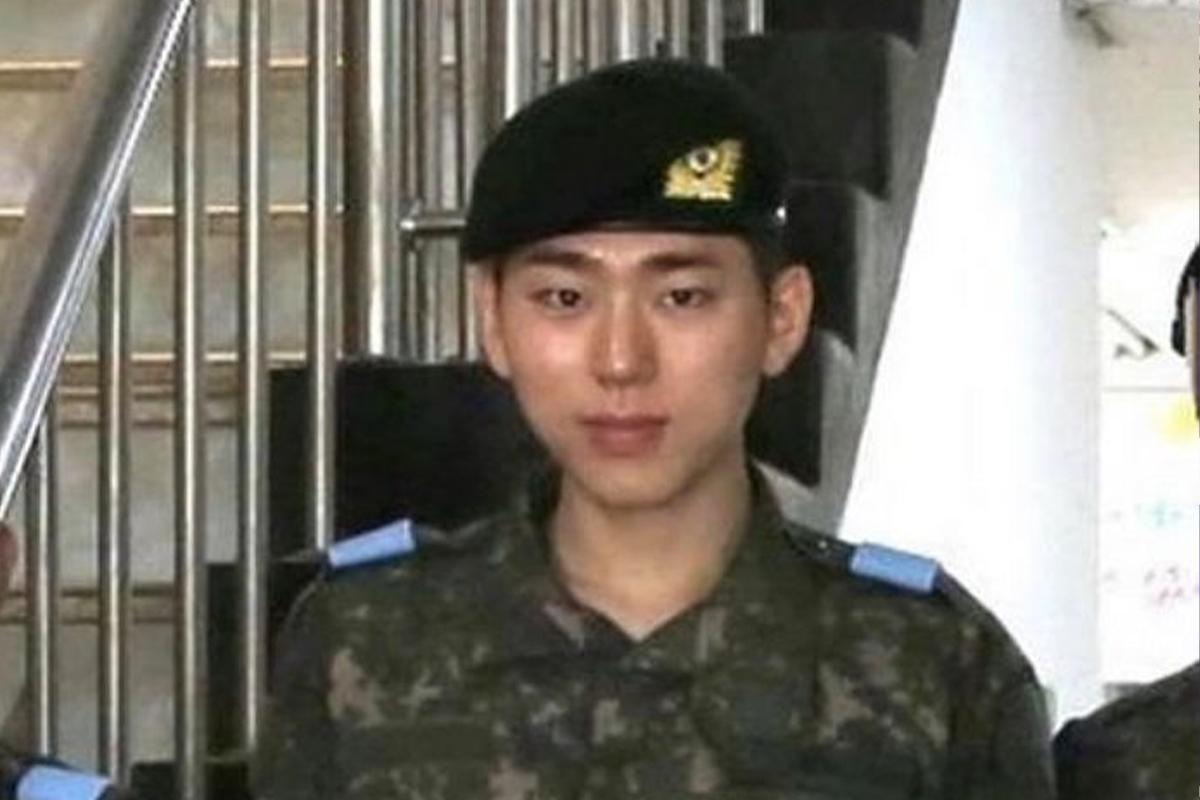 Zico has a history of surgery for heart disease, congenital asthma, and hernia, so he will work as a social service worker.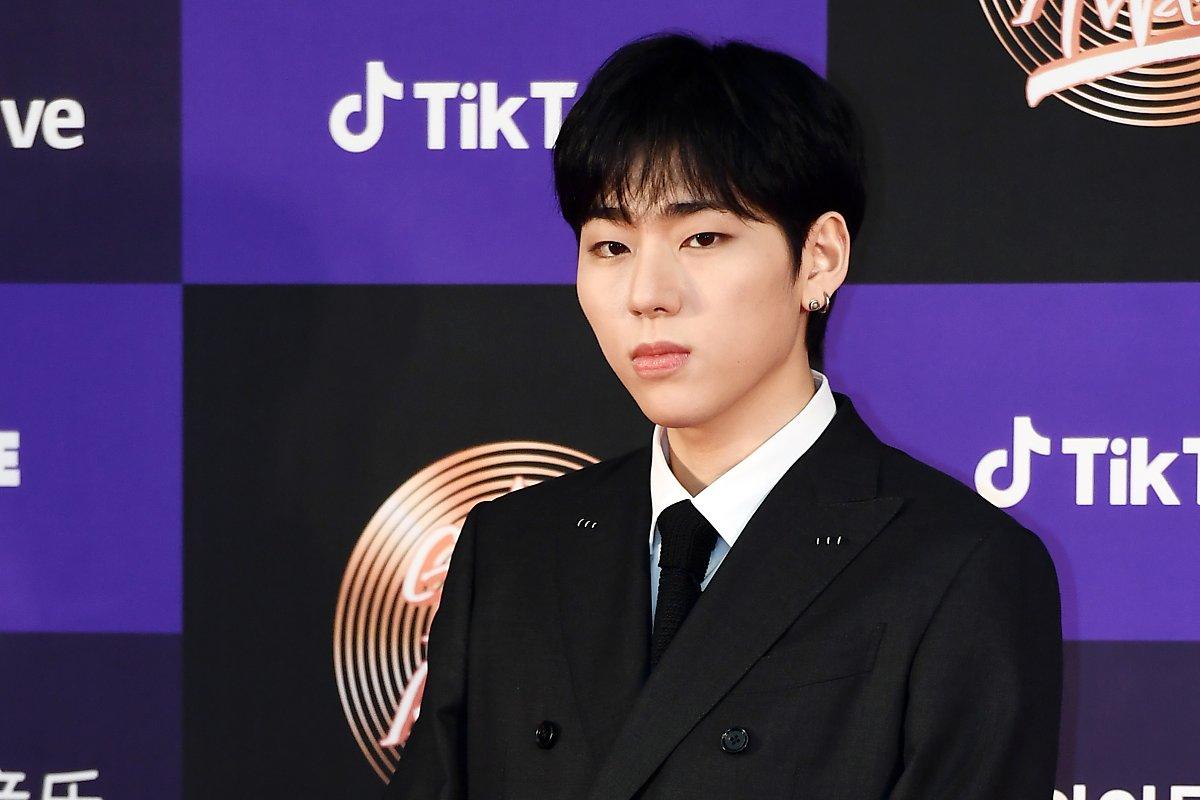 While serving in the military, he still showed a tremendous presence in the music industry. His "Any Song" music video, which sparked the TikTok challenge craze, reached 100 million views on YouTube in October 2021.
He also won two awards (Digital Song Bonsang, Trend of the Year) at the 35th Golden Disc Awards held on January 9, 2021.
Jung Dae-hyun
2020. 11. 17 - 2022. 05. 16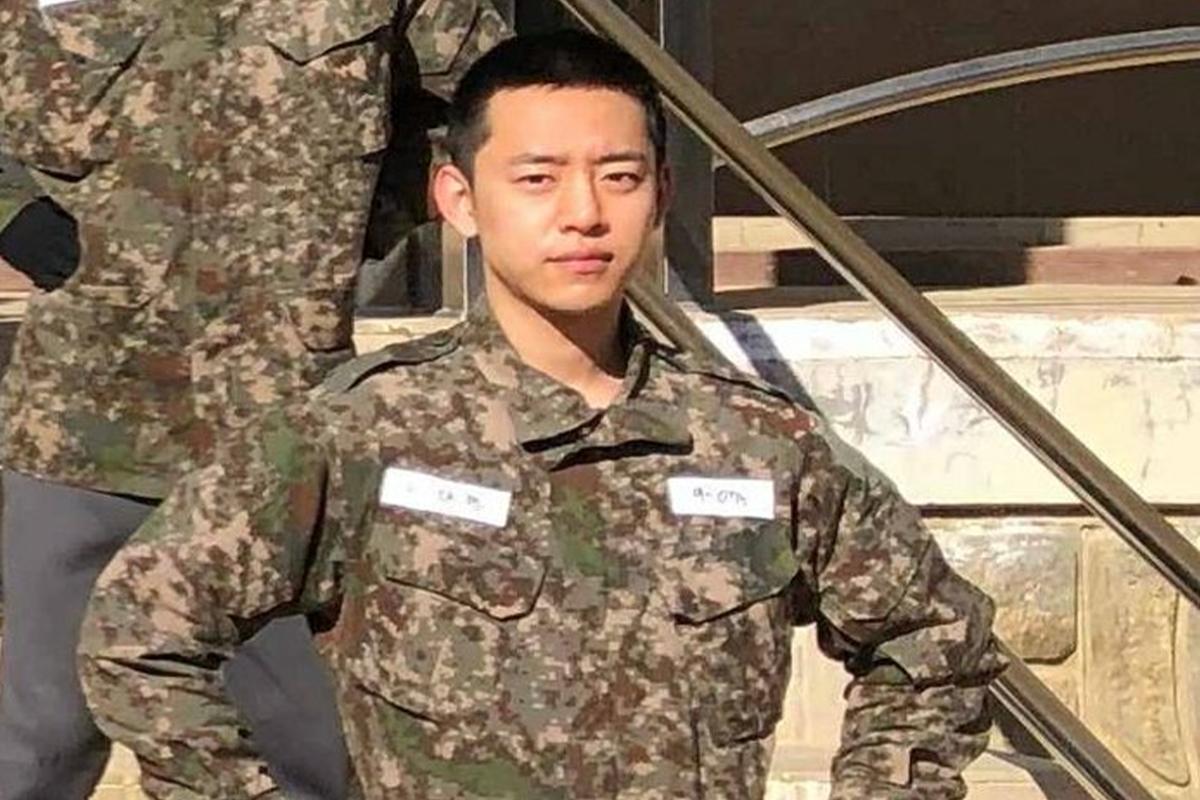 Even after the disbandment of B.A.P. in 2019, Jung Dae-hyun continued his career as a singer through musicals and drama OSTs.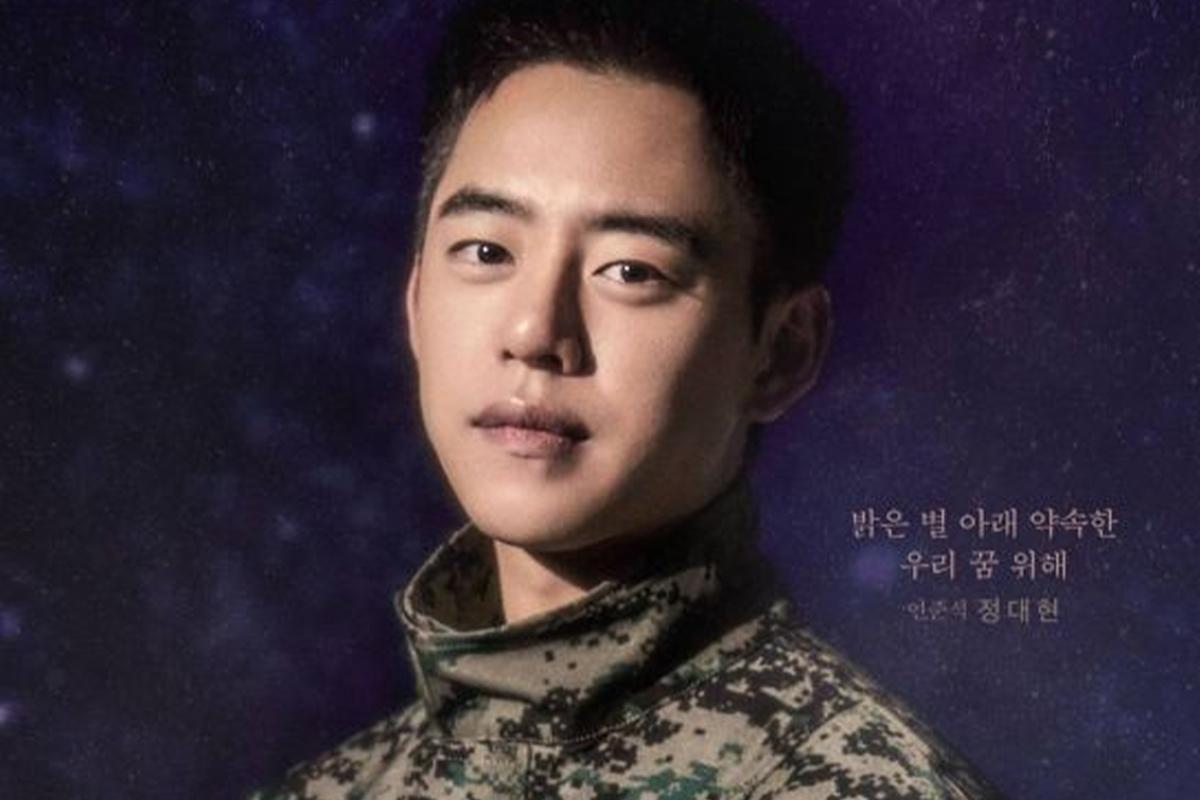 He also appeared in the military musical "Maysa's Song." From October 15th to 17th, 2021, the performance was broadcast online, allowing global K-Pop fans to enjoy the performance.
Several other celebrities also participated in the musical.
Park Bo-gum
2020. 08. 31 - 2022. 04.30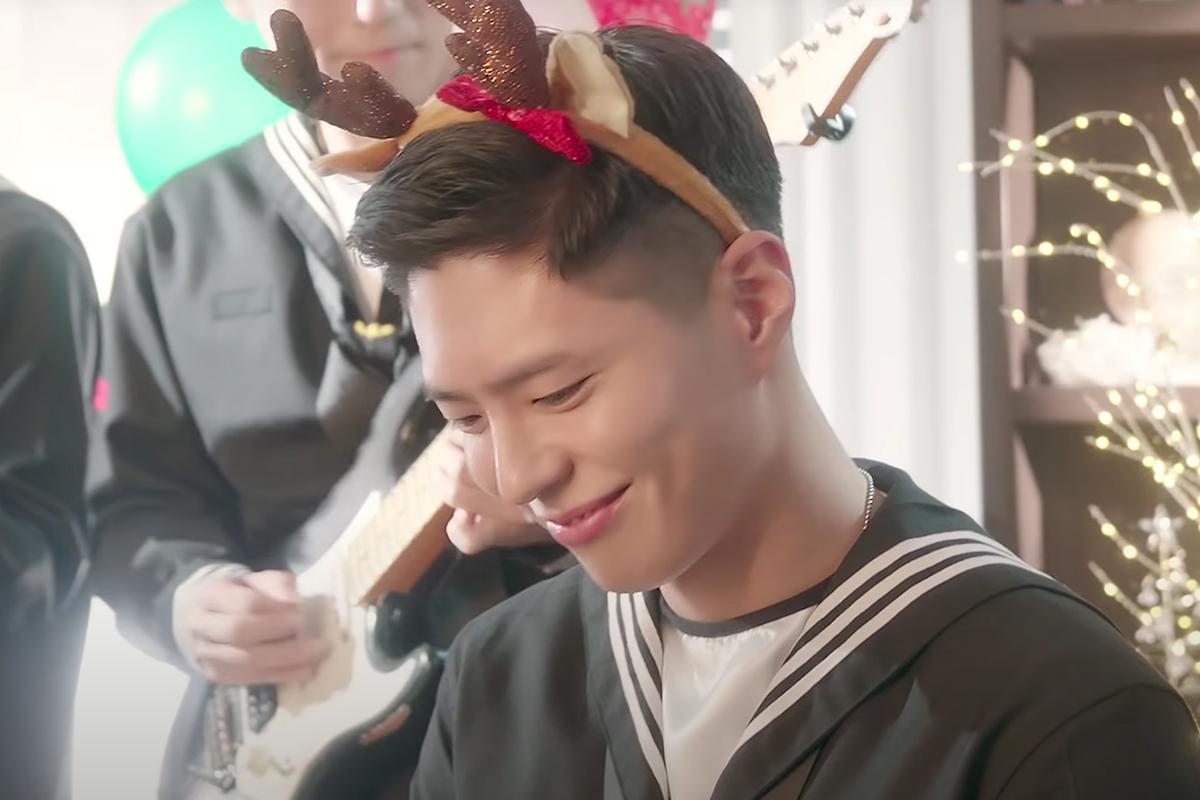 Source: R.O.K.Navy YouTube
Park Bo-gum is serving in the Korean Navy's military band as a cultural promotion soldier and plays the keyboard. He joined after interviews and skills audition.
Having majored in musicals at Myongji University, he showed he was well-suited for the field with high-quality singing and piano skills.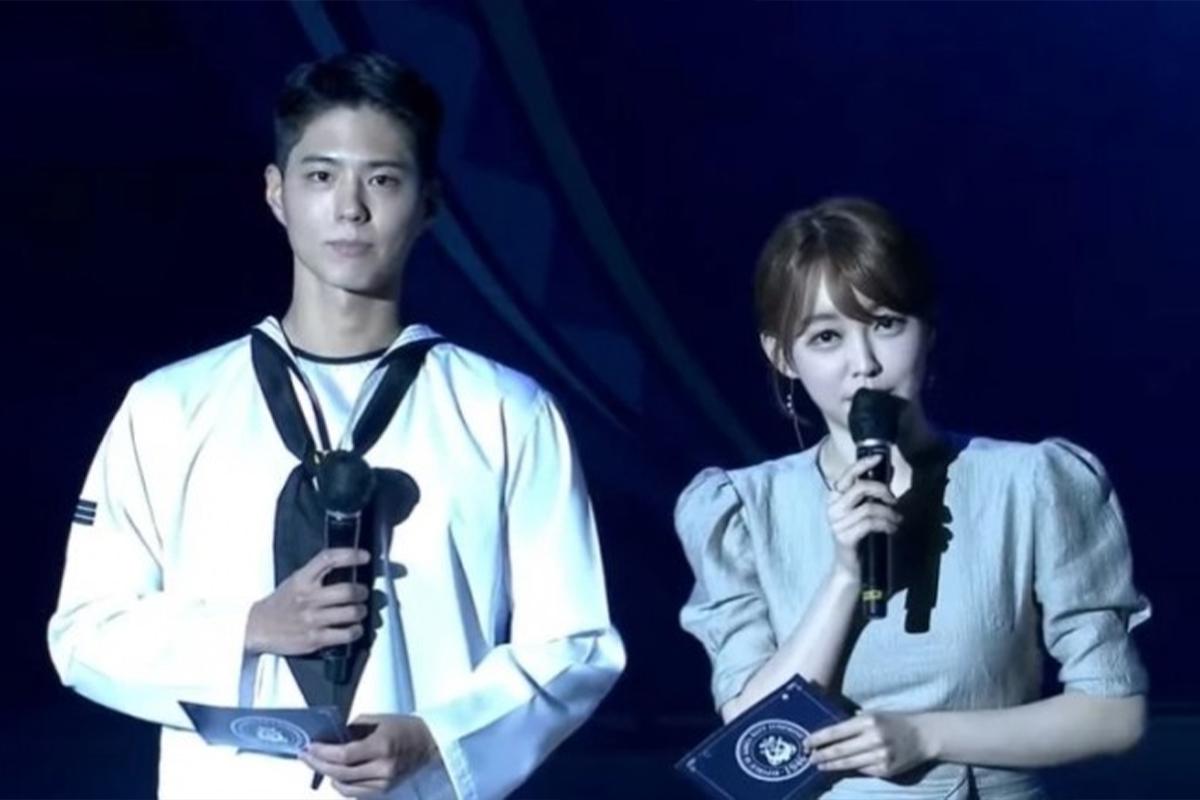 As a cultural promoter, he hosts events hosted by the Navy or shows high-quality piano performances in promotional videos uploaded on the "대한민국 R.O.K.Navy" YouTube channel.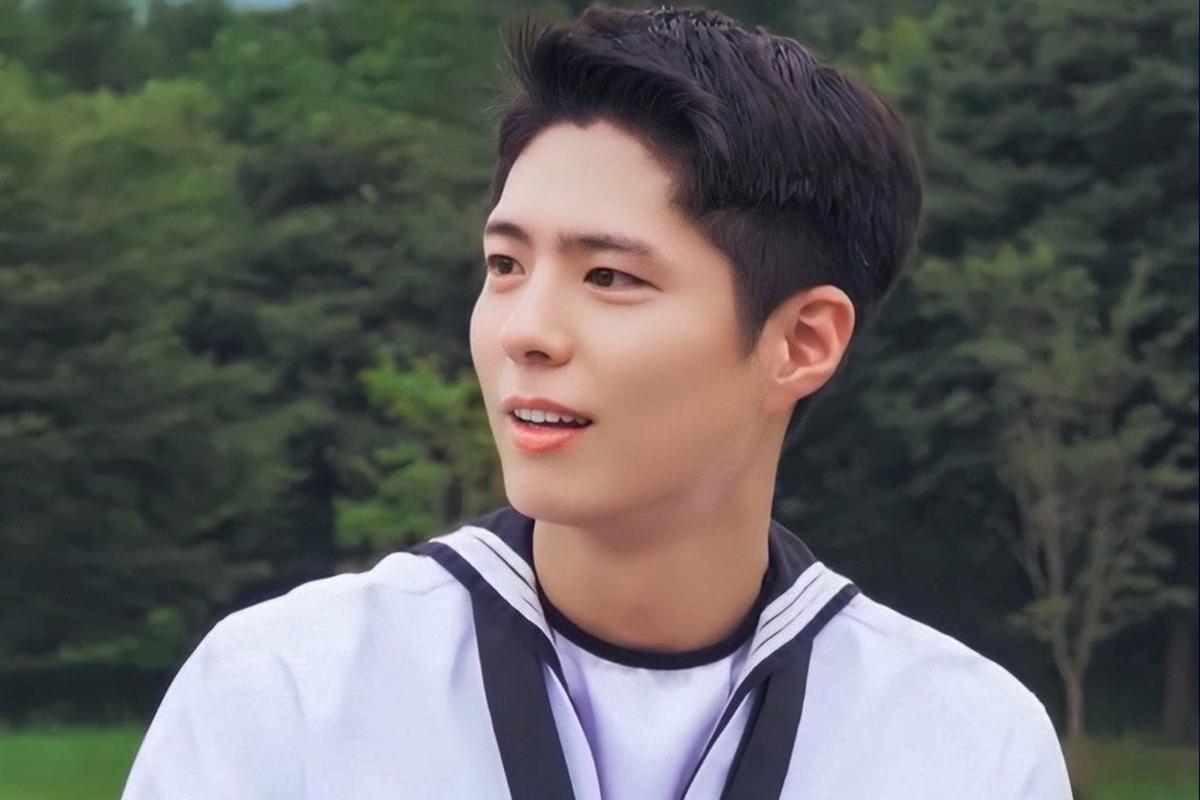 Park Bo-gum is a star who never had a hiatus due to their military service. While serving, he still appeared on screen through the tvN drama Record of Youth, which aired from September to October 2020, and the movie Seobok, which was released in April 2021.
L
2021. 02. 22 - 2022. 08. 21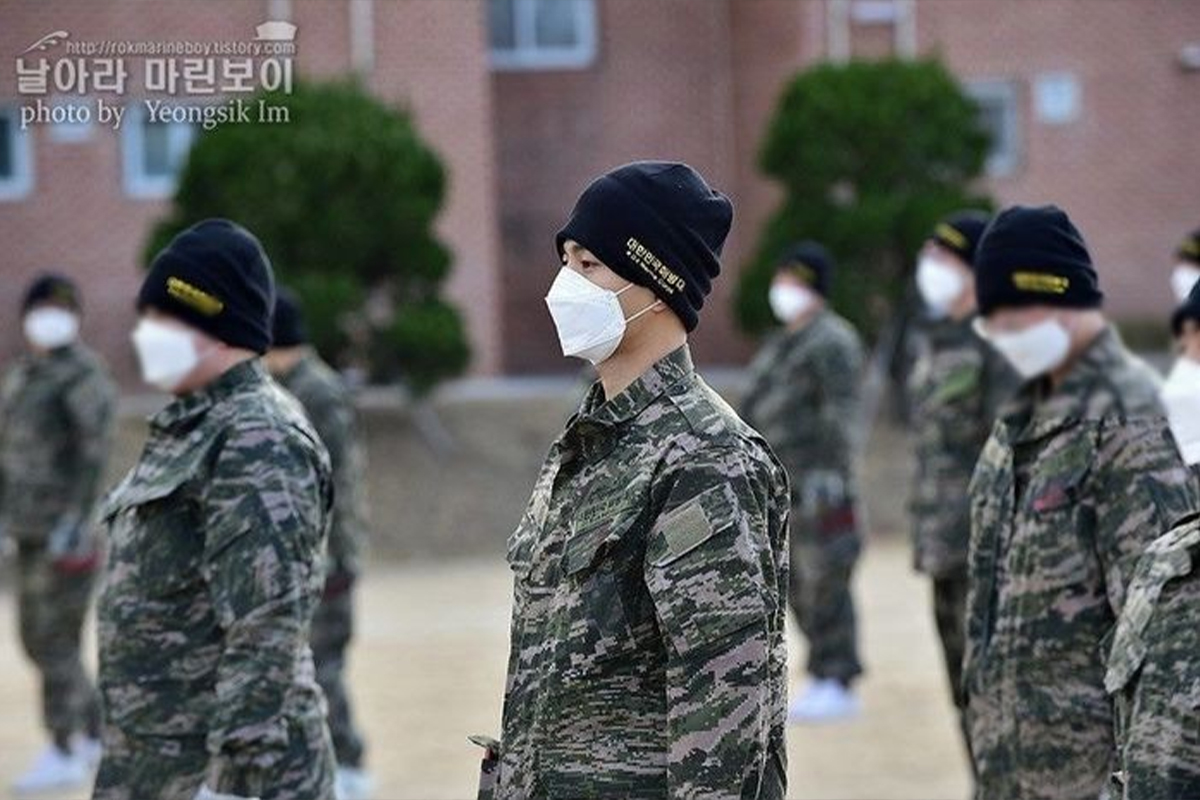 Source: Korean Marine Corps blog '마린 보이'
INFINITE's L proudly enlisted in the Marine Corps as he wished to. Even after entering the military, his constant good looks are always a hot topic among netizens.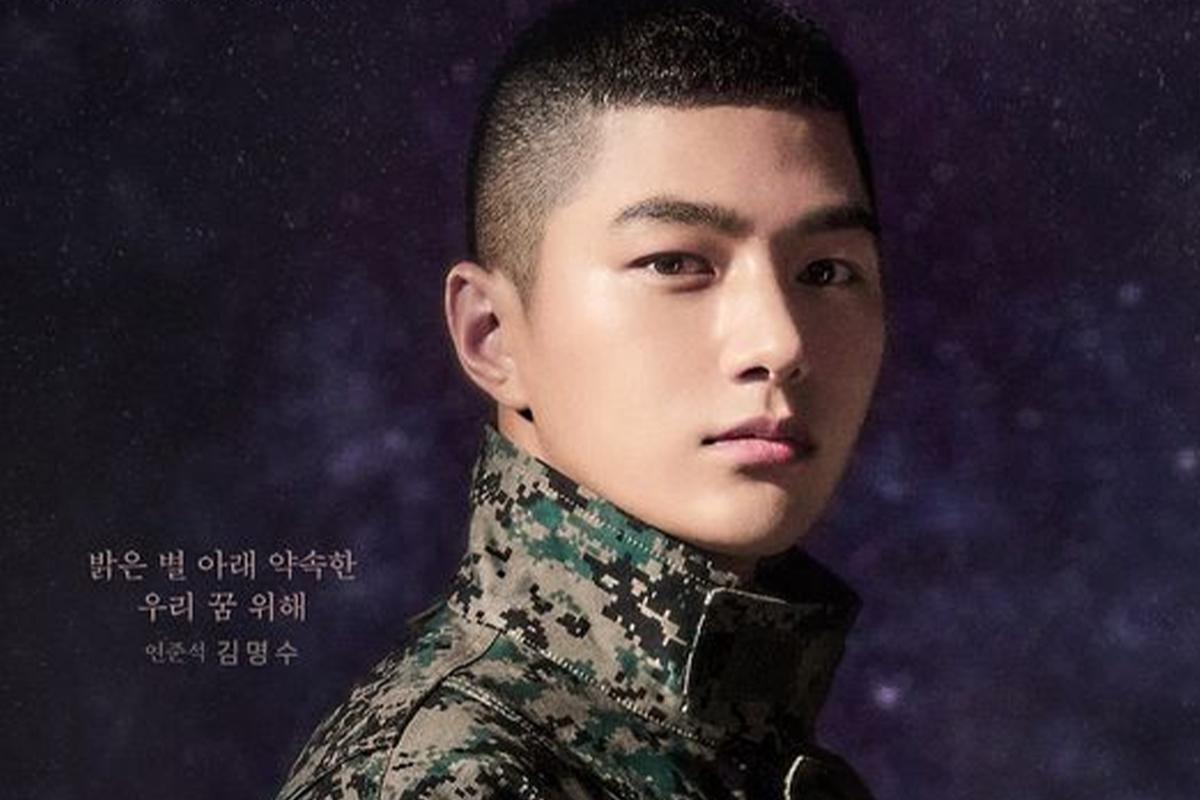 L also appeared in the musical "Maysa's Song" mentioned earlier. It feels nice to see the singers who were once active on the K-Pop scene together again.
EXO Chanyeol
2021. 03.29 - 2022. 09. 28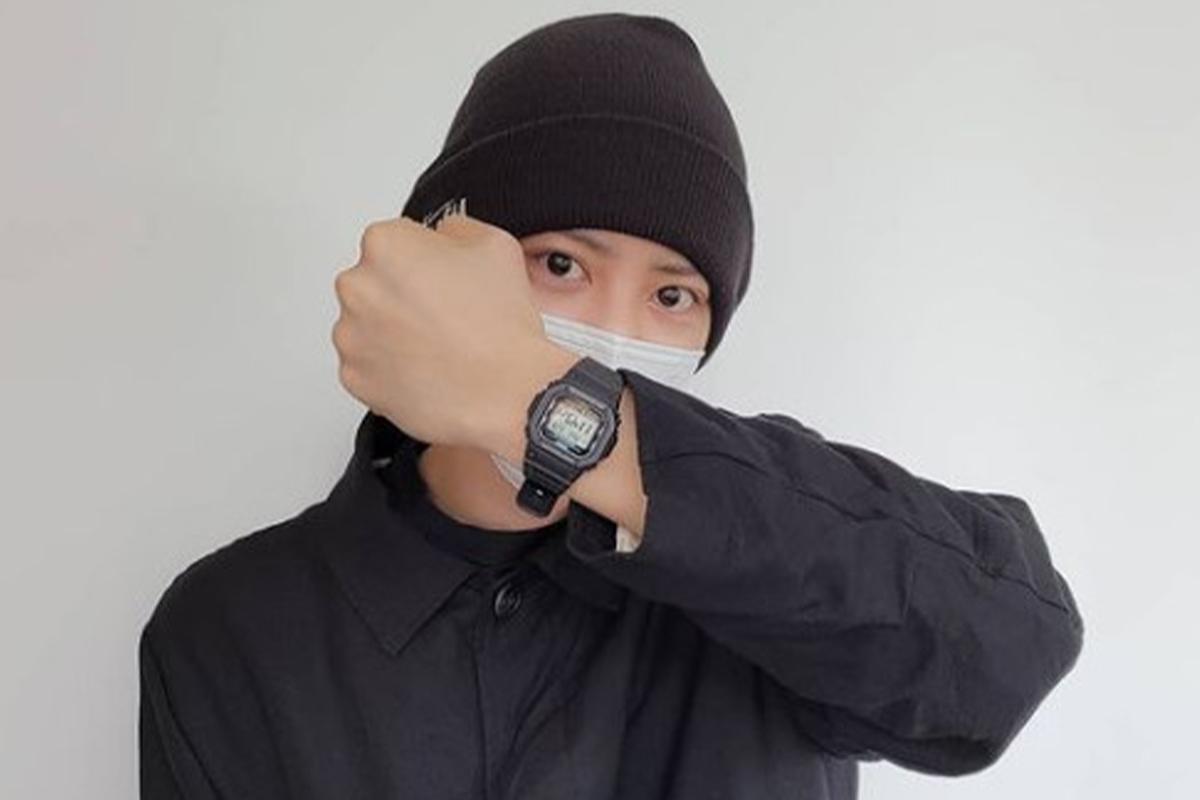 The fifth EXO member to join the army was Chanyeol.
EXO's D.O gave the watch he wore in the military to Chanyeol. Chanyeol posted a picture of him wearing it on Instagram and said goodbye to his fans.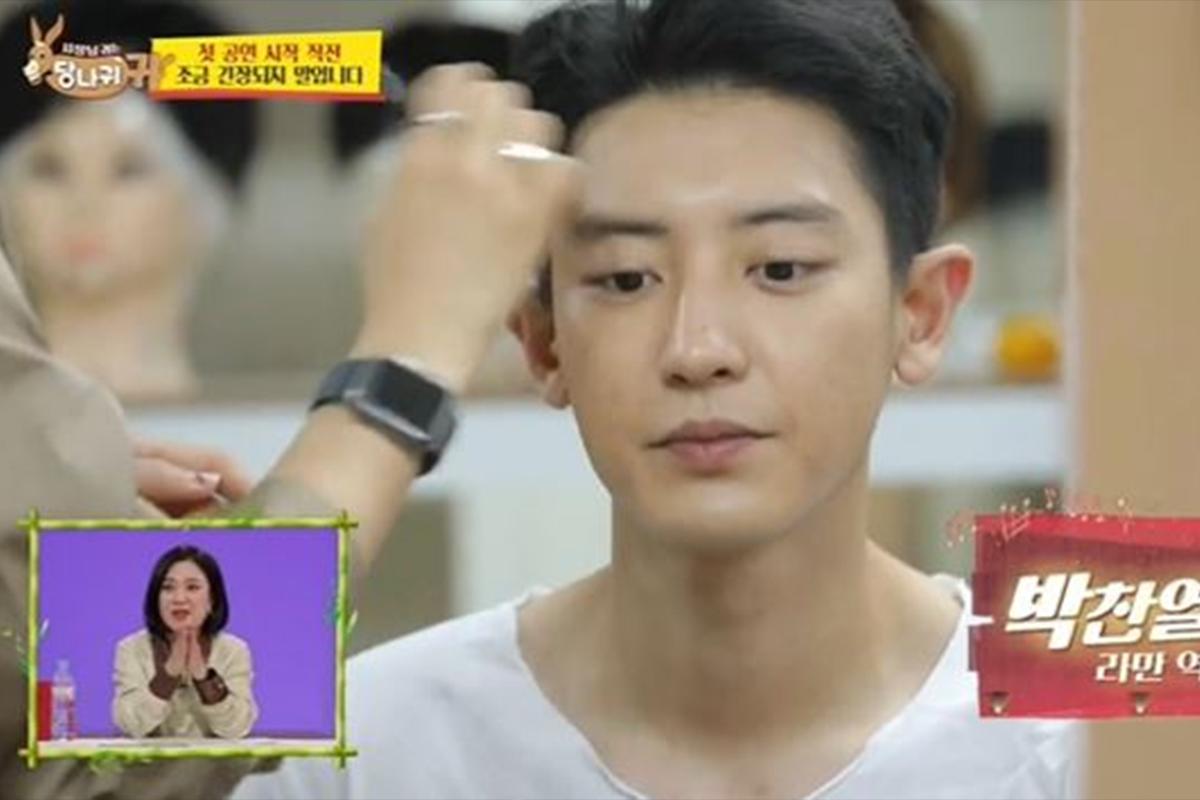 Source: KBS2 The Boss Has Donkey Ears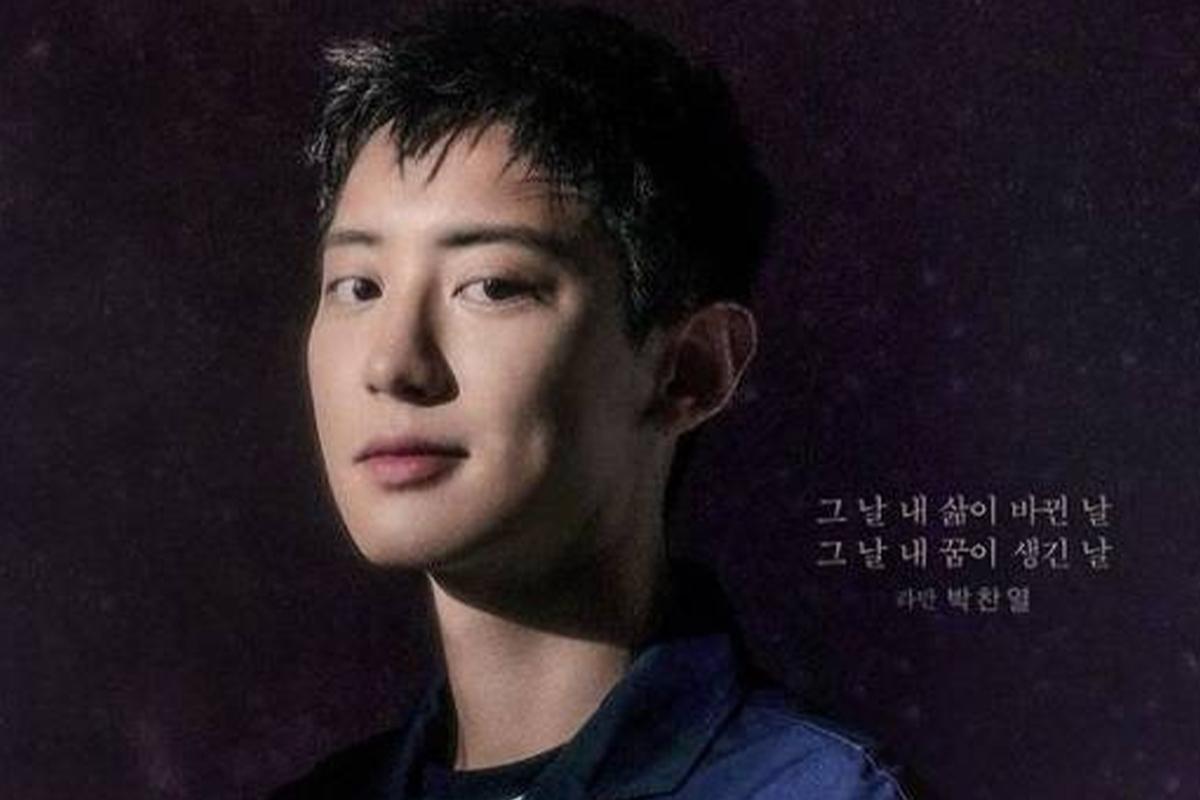 Recently, Chanyeol's military life was shown on KBS2's variety show The Boss Has Donkey Ears. He successfully finished his performance starring in "Maysa's Song".
Pentagon Hui
2021. 02. 18 - 2022. 11. 17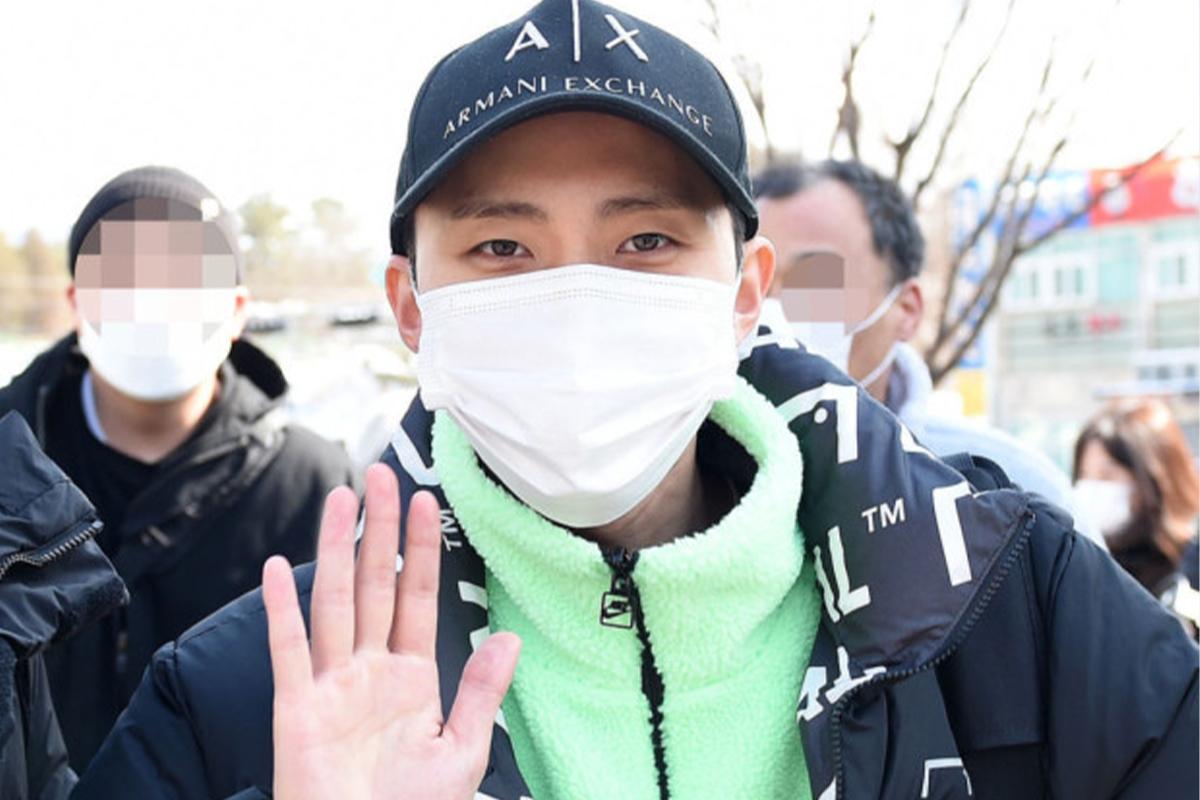 Pentagon's leader Hui was the second Pentagon member to join the military. Originally, he was scheduled to enlist on December 3, 2020.
However, his enlistment was delayed by about two months due to a confirmed case of COVID-19 on a music show. He is currently working as a social service worker.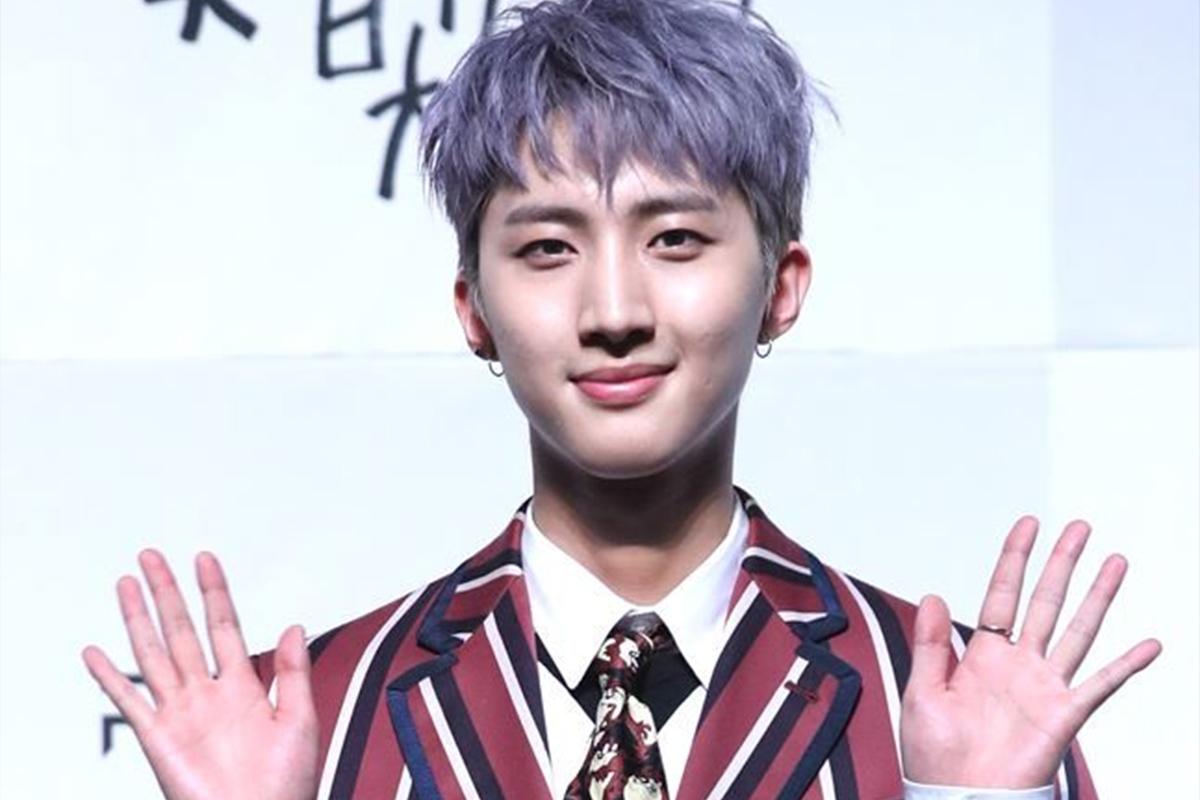 Hui trusted his members would do well even while he was in the military. Pentagon proved their popularity by winning the Best Choice singer category at the 2021 Asia Artist Awards held on December 2.
SHINee Taemin
2021. 05. 31 - 2022. 11. 30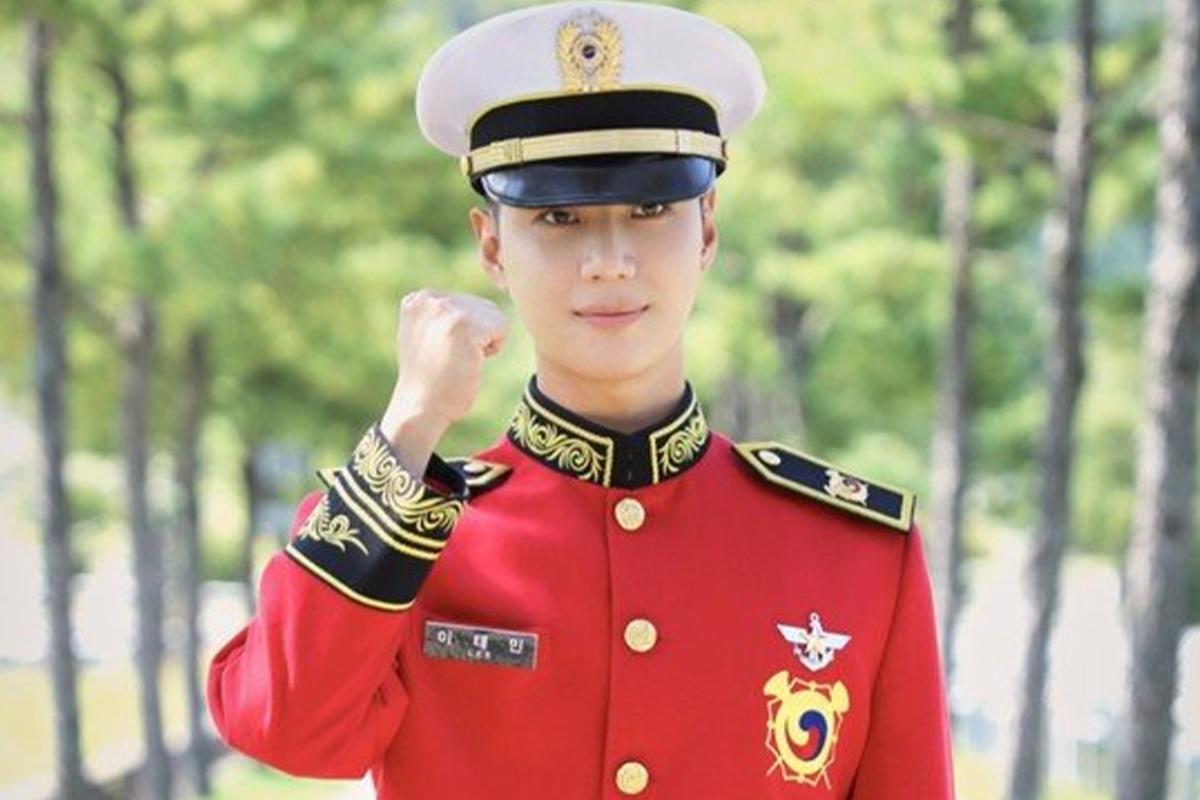 Source: Nate News
Taemin was the last SHINee member to join the army. He easily entered the military band by singing Big Mama's "Giving Up".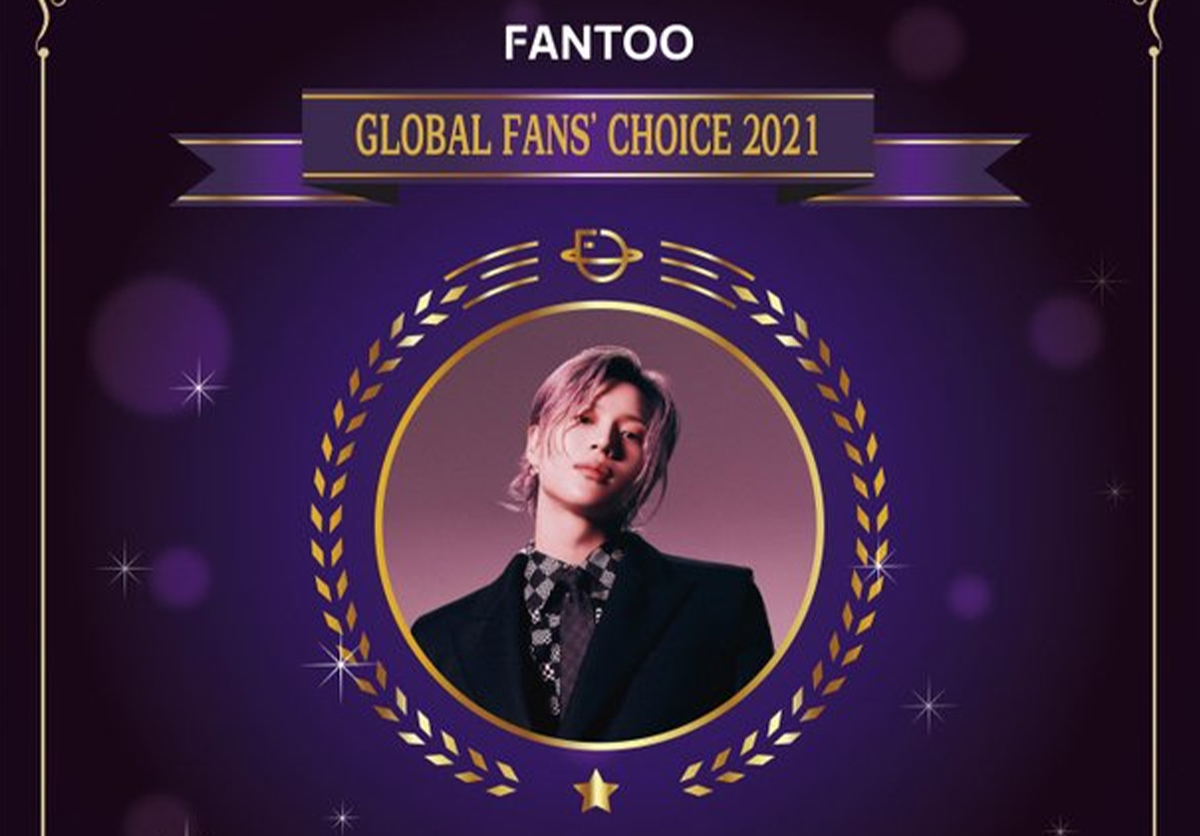 Source: 스포츠경향
Taemin's presence and popularity remained even after he joined the military. In a vote of 15 million people on the global fandom networking platform FANTOO, he was selected as the "Global Fans' Choice Artist of the Year" along with NCT 127.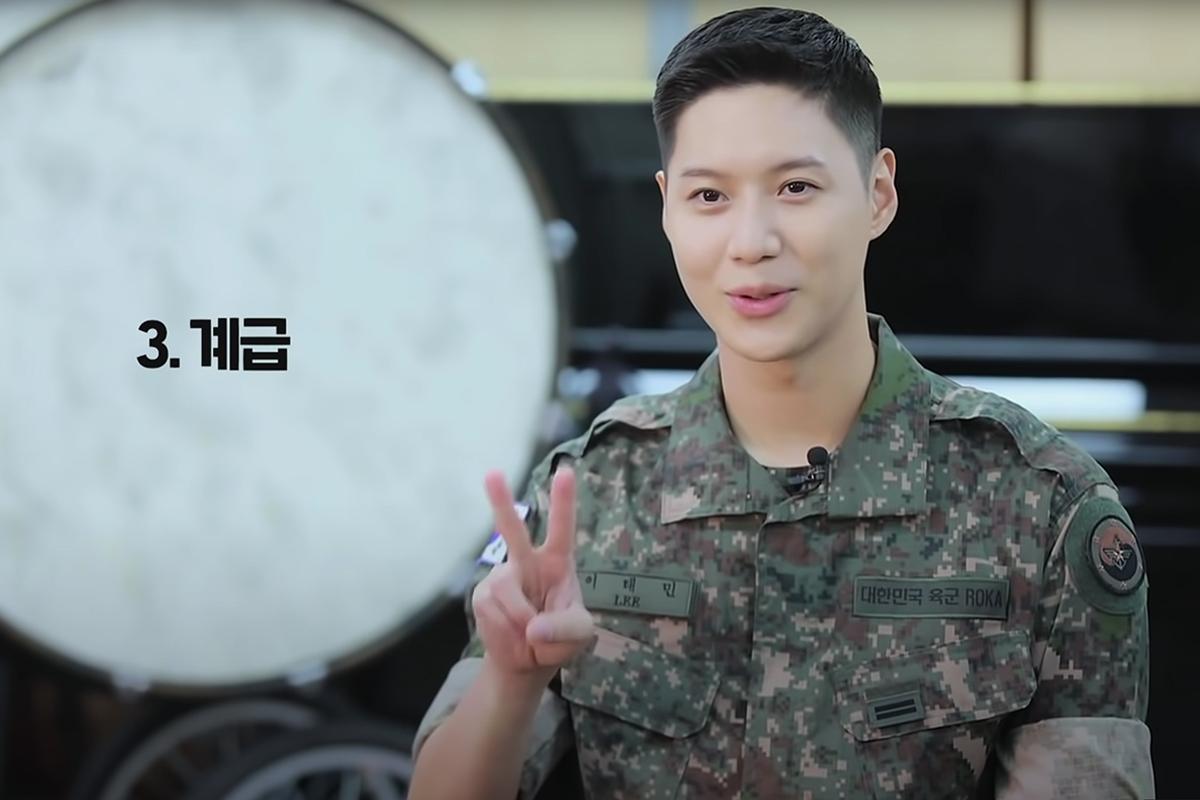 Source: 대한민국 병무청 유튜브
Taemin was also seen on a 30 Question Q&A video uploaded on the Korea Military Manpower Administration YouTube channel and he said that he had gained about 10kg in the military.
We hope he will adapt well and stay healthy in the military!
---
Celebrities To Be Discharged In 2023
EXO Baekhyun
2021. 05. 06 - 2023. 02. 05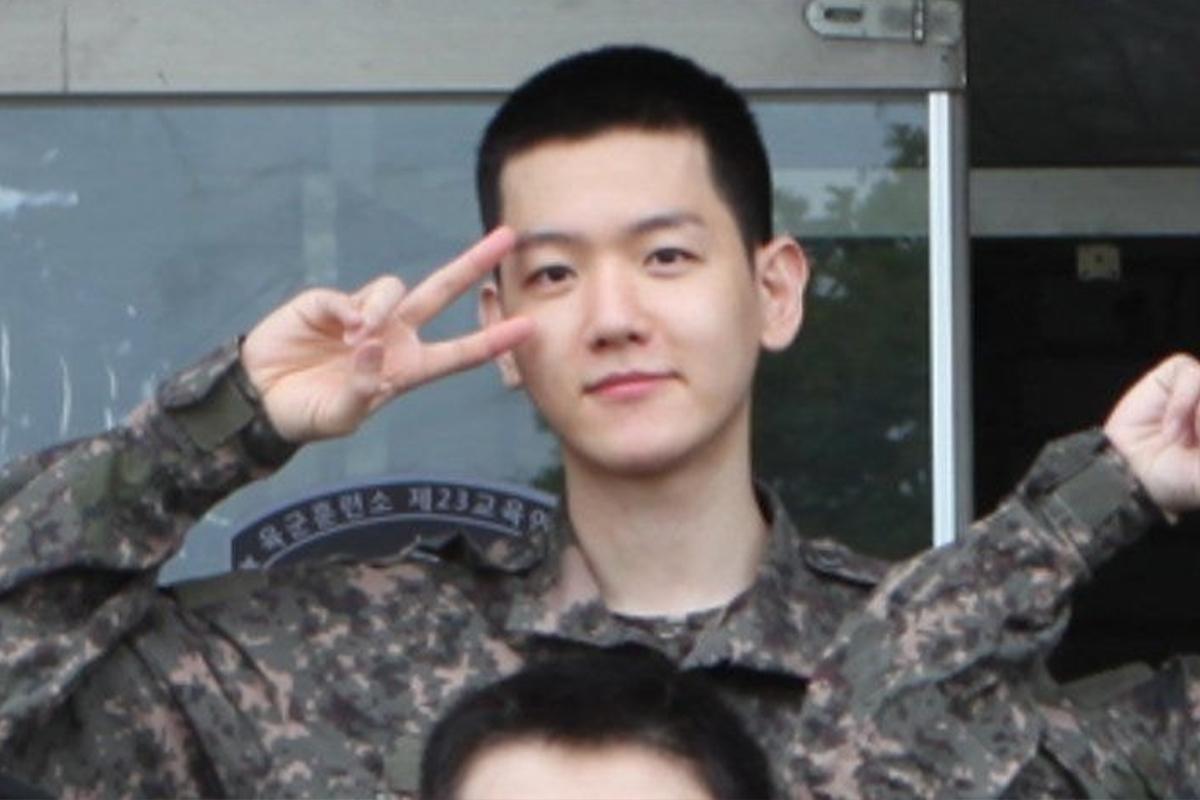 EXO's sixth member to join the military was Baekhyun. Interestingly, he joined on his birthday. His third mini-album, Bambi, was released on March 30, and was a sweet gift for his fans before enlisting.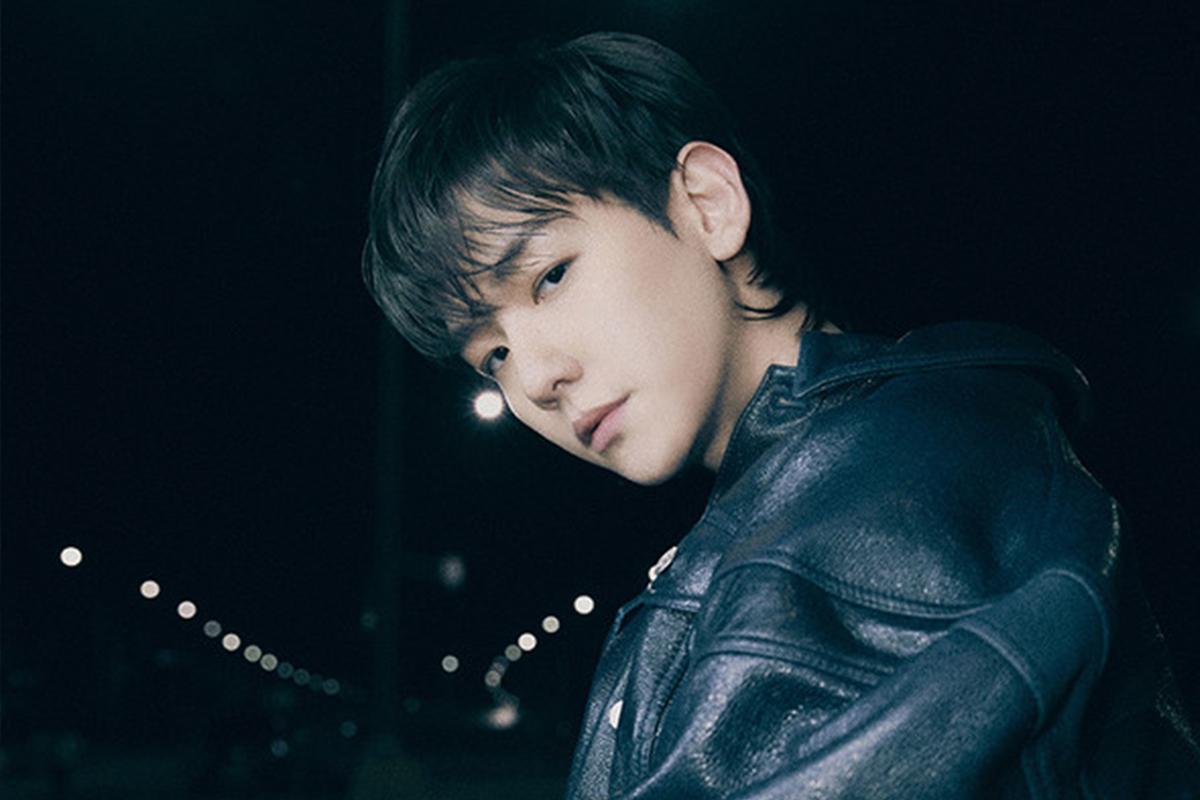 He is working as a social service worker because of his medical history of hypothyroidism.
He didn't let his fans know about it at first because he didn't want them to worry, but he revealed it before enlisting as a social service worker as he didn't want to to be misunderstood as receiving preferential treatment for celebrities.
Jang Ki-yong
21. 08. 23 - 2023. 02. 22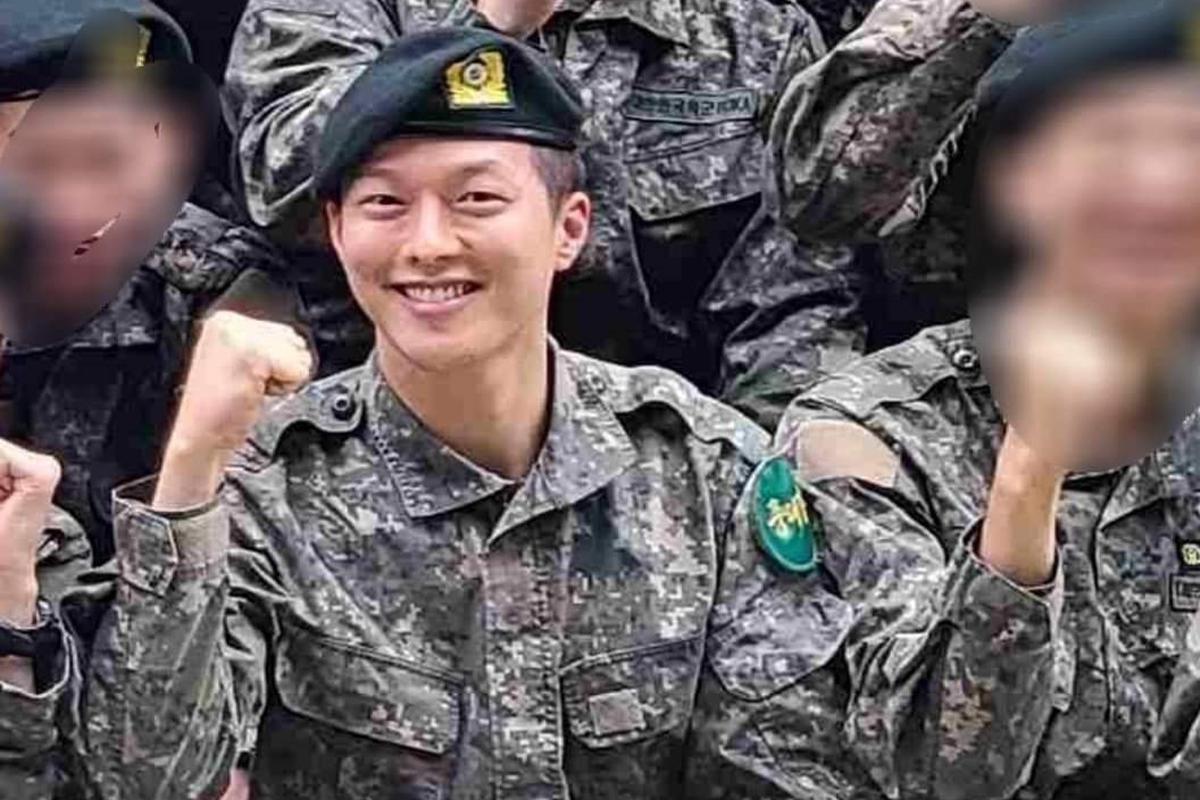 Actor Jang Ki-yong joined the army after finishing filming the SBS drama Now, We Are Breaking Up with Song Hye-kyo.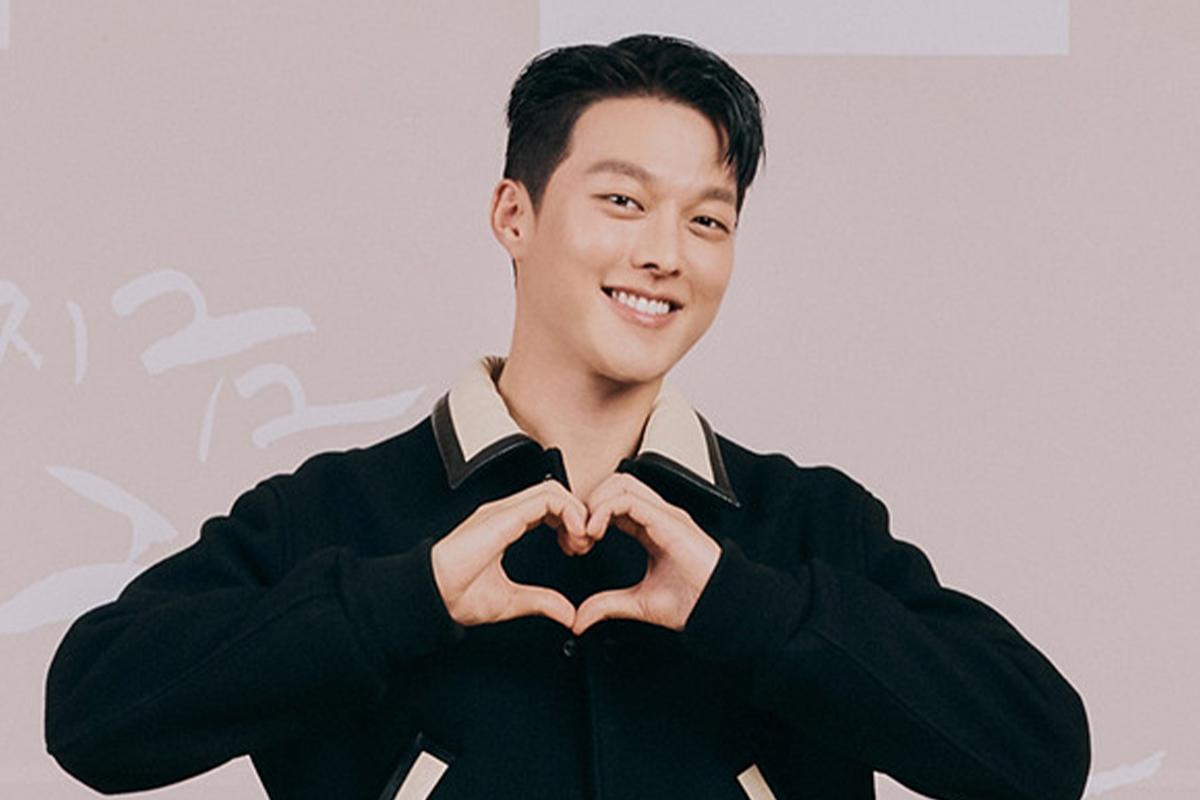 The drama, which aired its first episode on November 12, released a video of its press conference on November 9. Uniquely, it was a pre-recorded version that Jang Ki-yong filmed before enlisting.
Recently, there have been many cases of flexible adjustments of drama and film production schedules to accommodate actors' enlistments. It is in hopes that it will reduce the impact of military service on careers of actors in the military.
DAY6 Young K
2021. 10. 12 - 2023. 04. 11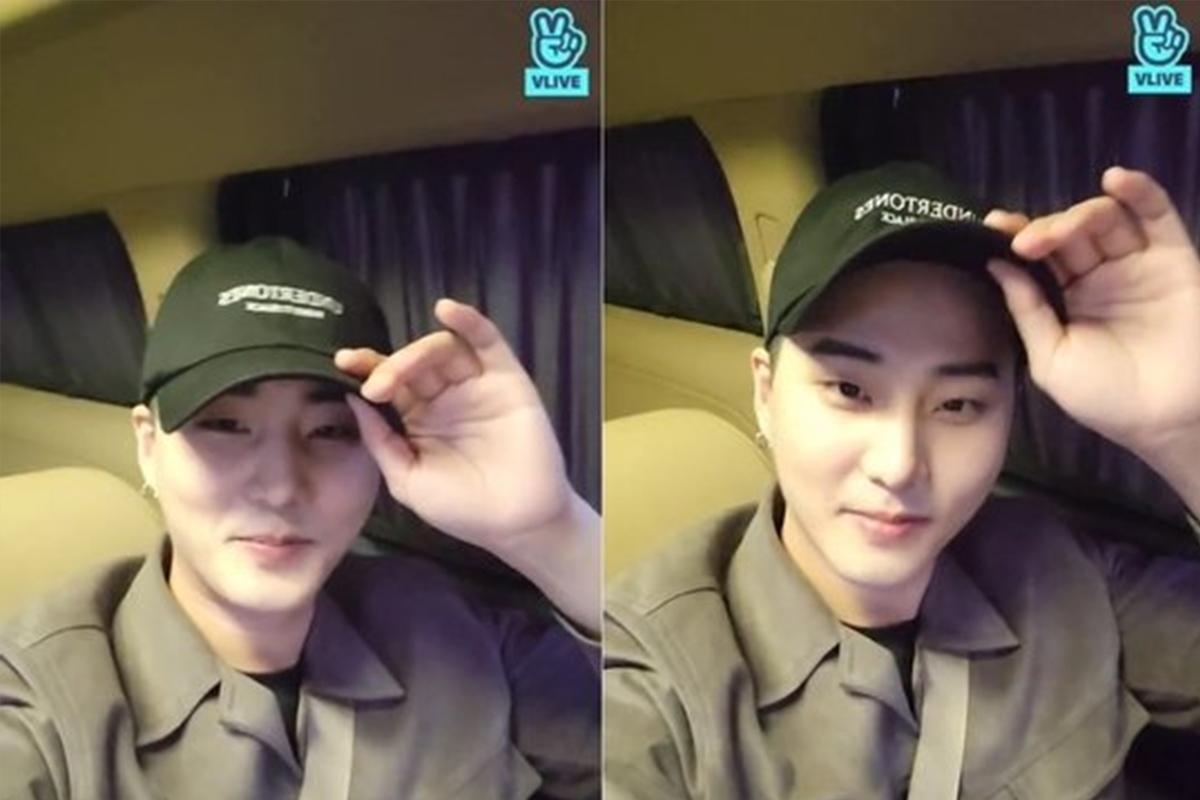 Young K announced his first solo debut schedule and news of of his enlistment through a V LIVE video on August 16. Young K was the second member of DAY6 to join the military and the first idol to join as a KATUSA (Korean Augmentation To the United States Army).
He turned on V LIVE on the way to the training center and warmly communicated with fans.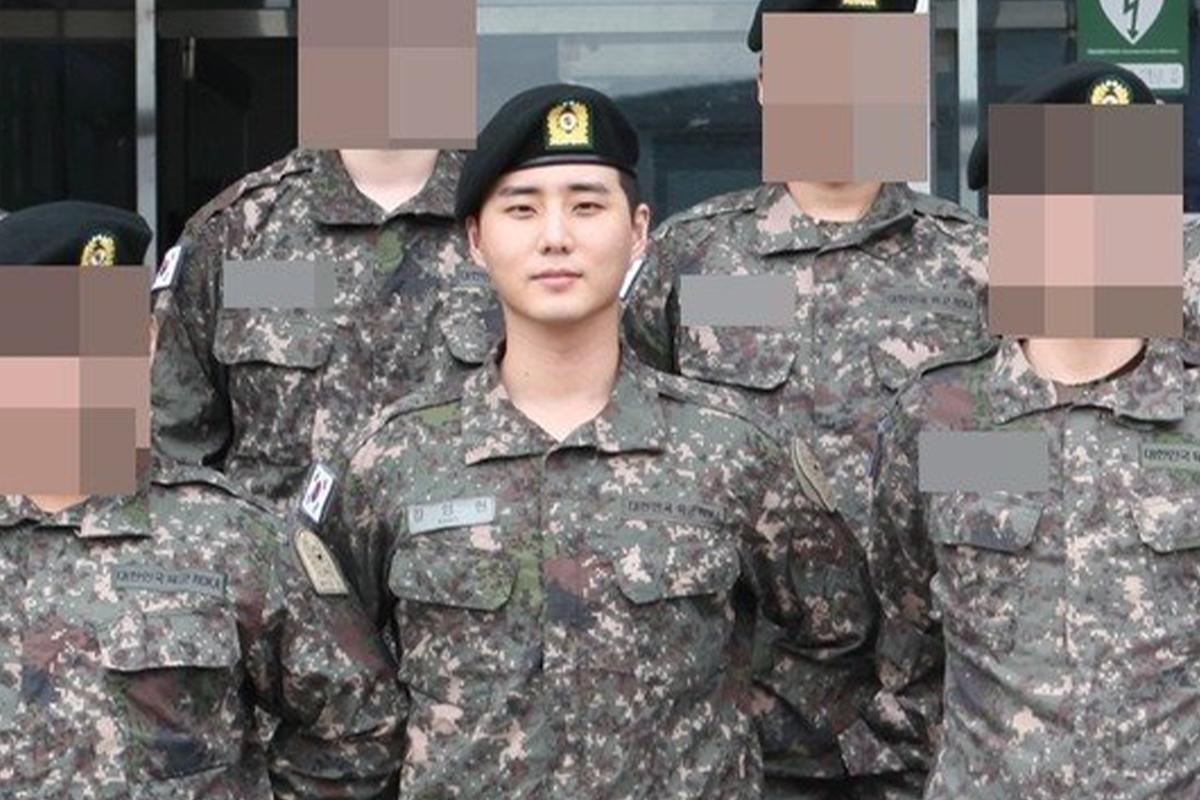 Thanks to his experience of studying in Canada for a long time, he speaks English fluently. He scored 116 out of 120 points on the English certification test, TOEFL.
Because of his outstanding English skills, he was able to enter the Department of Business Administration at Dongguk University specializing in foreign language and enter the KATUSA.
MONSTA X Shownu
2021. 07. 22 - 2023. 04. 21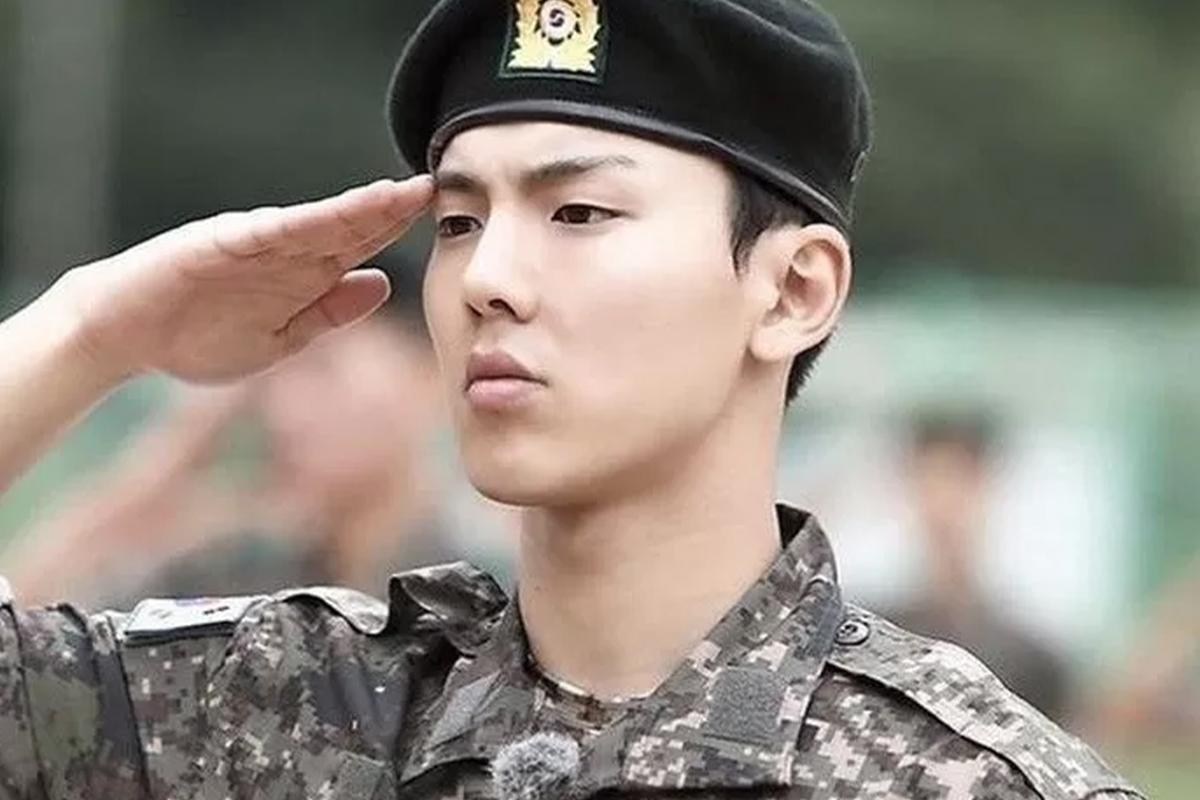 Shownu is serving as a social service worker due to his eye health problems and history of surgery.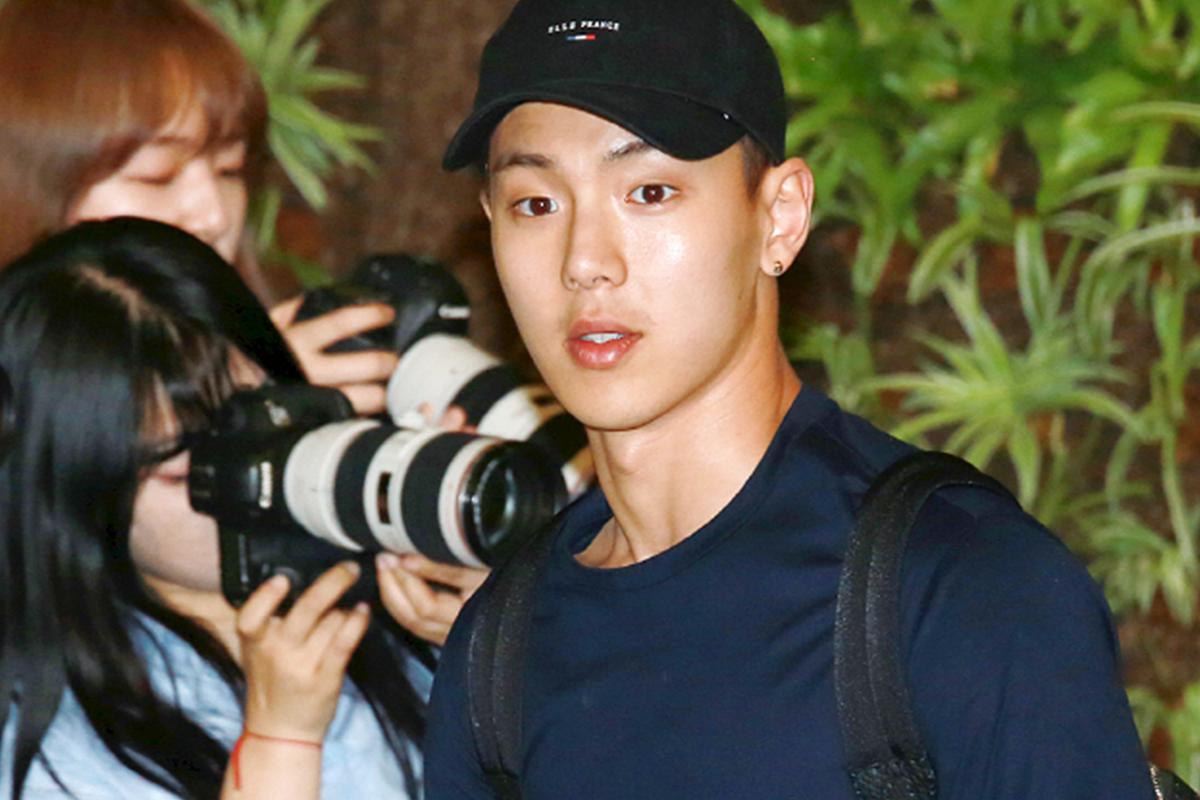 The MONSTA X members mentioned Shownu when they appeared on SBS PowerFM's "Choi Hwa-jung's Power Time". They said when they won first place with their song "Rush Hour", the title song of their mini-album "No Limit", Shownu contacted them to congratulate them.
It's good to see the unchanging, strong friendship of the members!
BewhY
2021. 08. 23 - 2023. 04. 22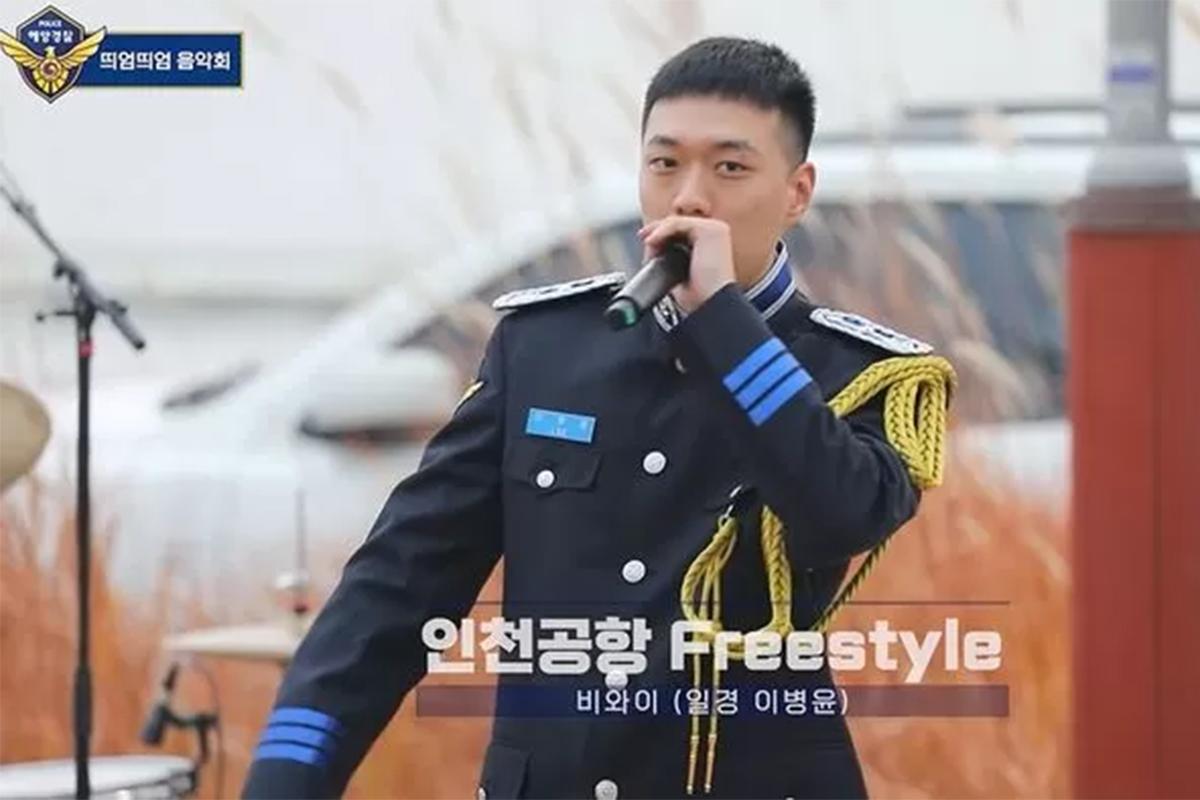 Source: Korea Coast Guard YouTube
Rapper BewhY is serving in the Coast Guard. You can see him performing at an official Coast Guard event on their YouTube channel.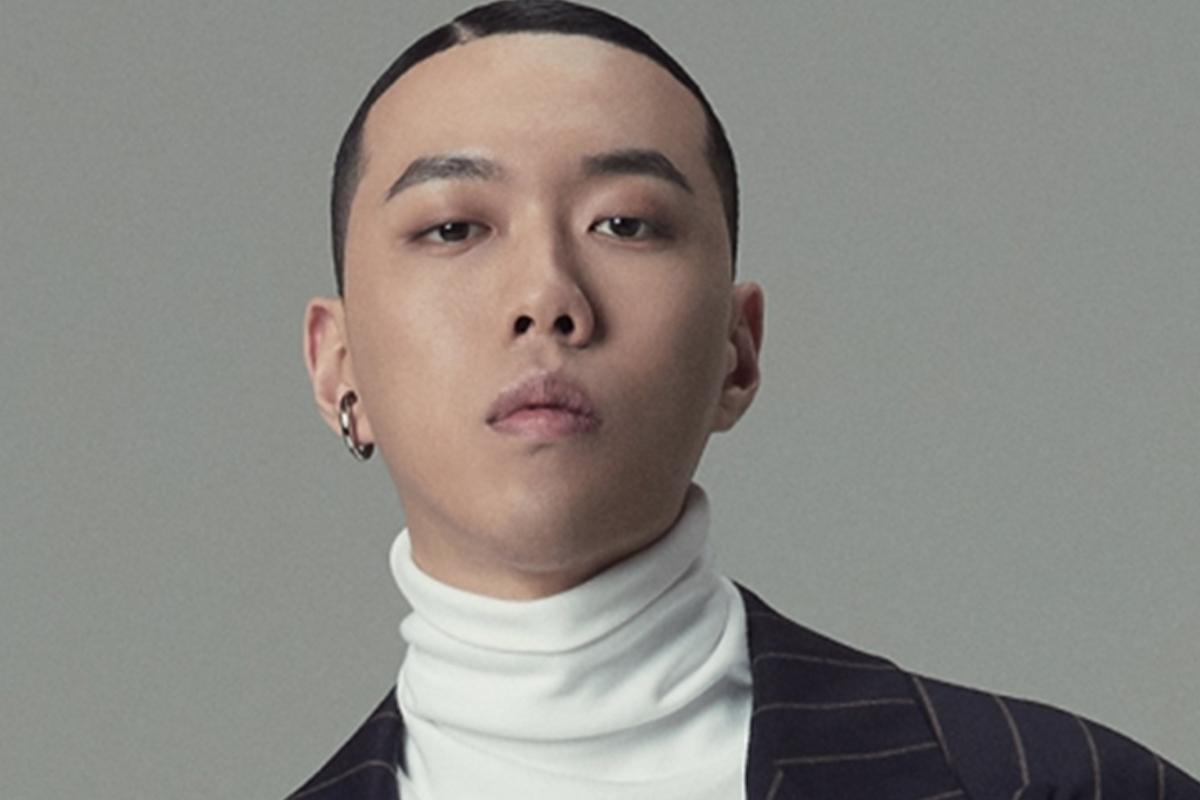 His bolder appearance and rap skills, which haven't gone away even in the military, became a hot topic. It's funny that his hair is longer in the military than when he was a civilian!
Seo Kang-joon
2021. 11. 23 - 2023. 05. 22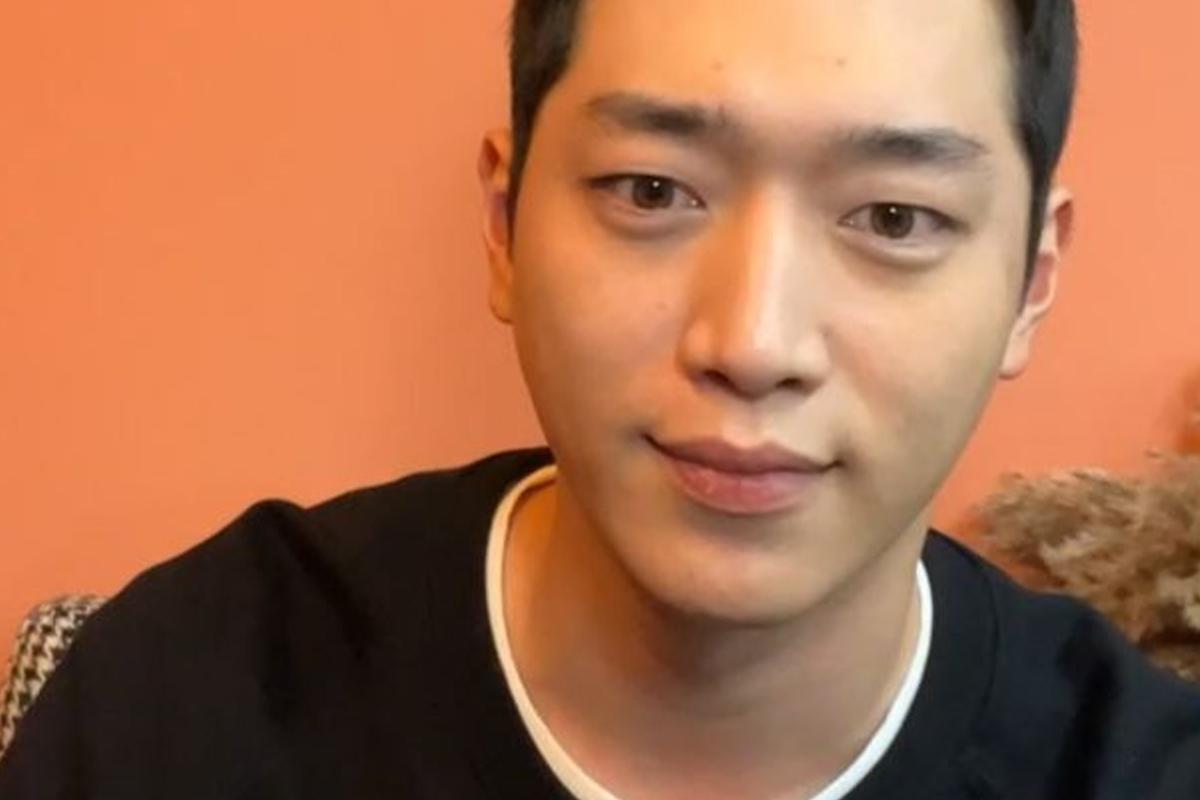 Seo Kang-joon shows off his handsome appearance, which remains unchanged even tho he shaved his hair short. He is another celebrity without a break in their career because of military service.
He starred in Grid, which will be released as a Disney Plus original Series. He also appeared in the movie Happy New Year where viewers could see his bromance with Lee Kwang-soo.
Gong Myung
2021. 12. 14 - 2023. 06. 13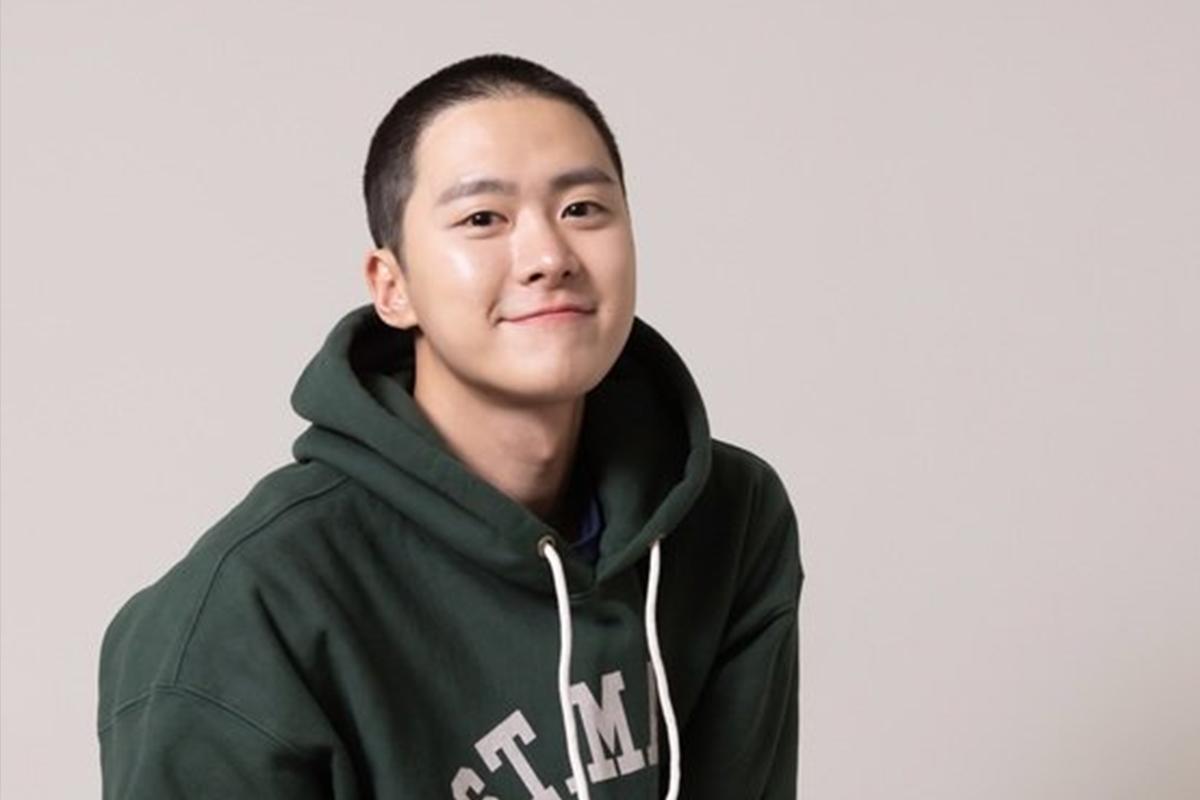 Actor Gong Myung, who gained a lot of popularity through Extreme Job, suddenly announced his enlistment as he was starring in SBS drama Lovers of the Red Sky and tvN's variety show House on Wheels 3.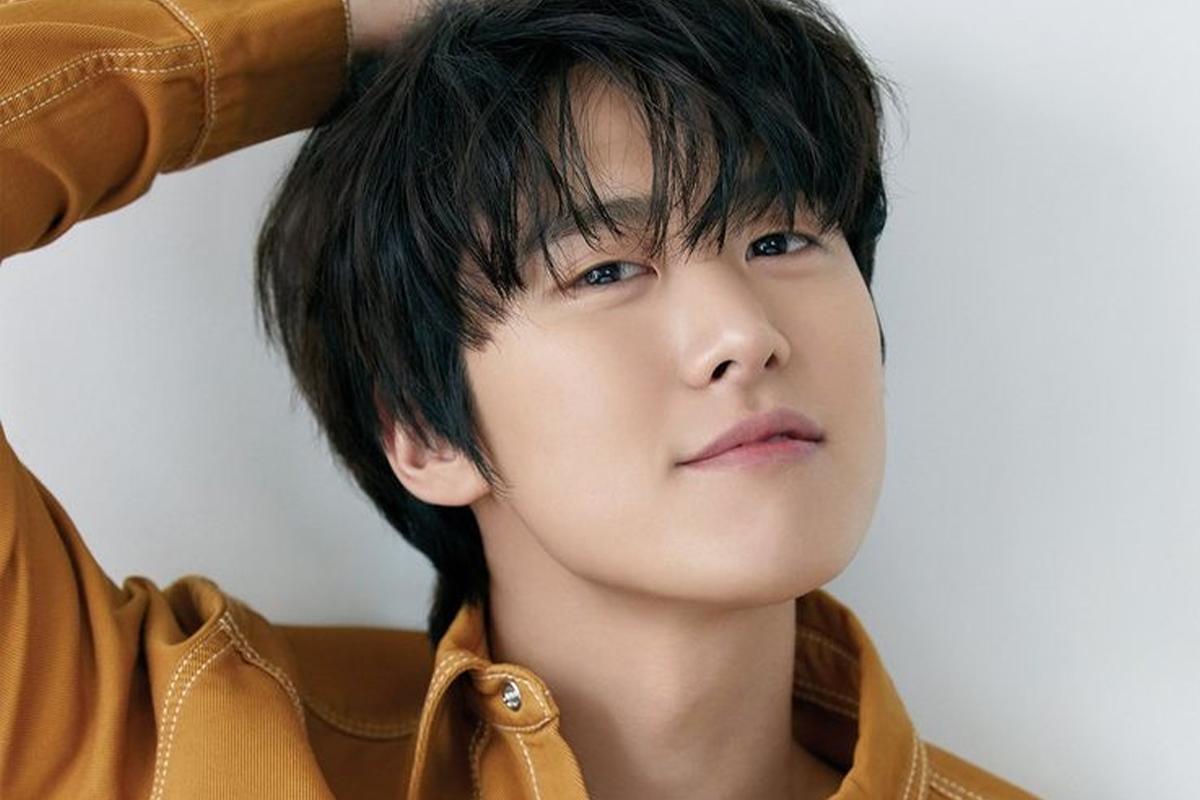 However, fans can still see him through the upcoming films Citizen Deok-hee, Hansan: Dragon's Appearance, and Killing Romance.
---
This has been our list of celebrities who will be serving or scheduled to be discharged from the military in 2022. Let's all cheer for them to safely complete their military service!

If you have questions or comments about the blog post, please leave a comment below or email us at support@creatrip.com.
---