MBTI Fad in Korea & Celebrity MBTI Types
Find out your favorite star's MBTI and see how it matches with yours!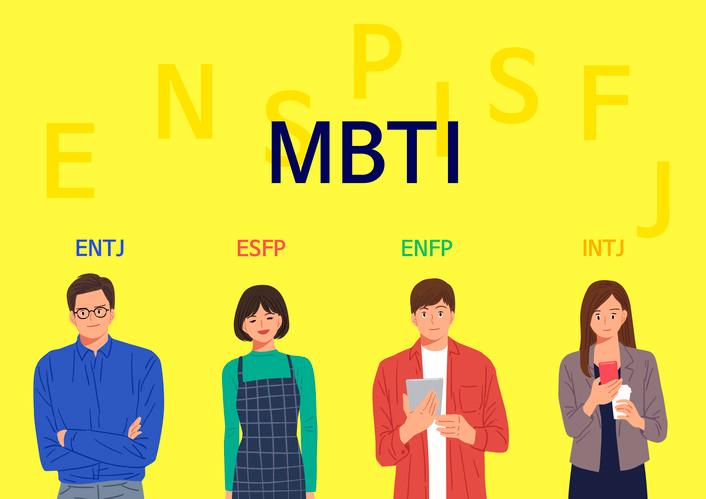 In the Korean community, the Myers-Briggs Type Indicator (MBTI) is a hot topic. It has become a popular online meme, and almost everyone has taken the test to find out their personality type or to introduce their MBTI type to other people.
In this posting, we'll cover; what MBTI is, why Koreans love it, and celebrities' MBTI types. It'll be interesting to see which MBTI type your favourite star falls under and compare it with your MBTI result!
---
What is MBTI?
Myers-Briggs Type Indicator (MBTI) is a self-report questionnaire developed by Katherine Cook Briggs and Isabel Briggs Myers. It was widely used among companies to analyze their employees, but due to its weak points (e.g. poor validity and reliability), it is more used among the general population for fun now.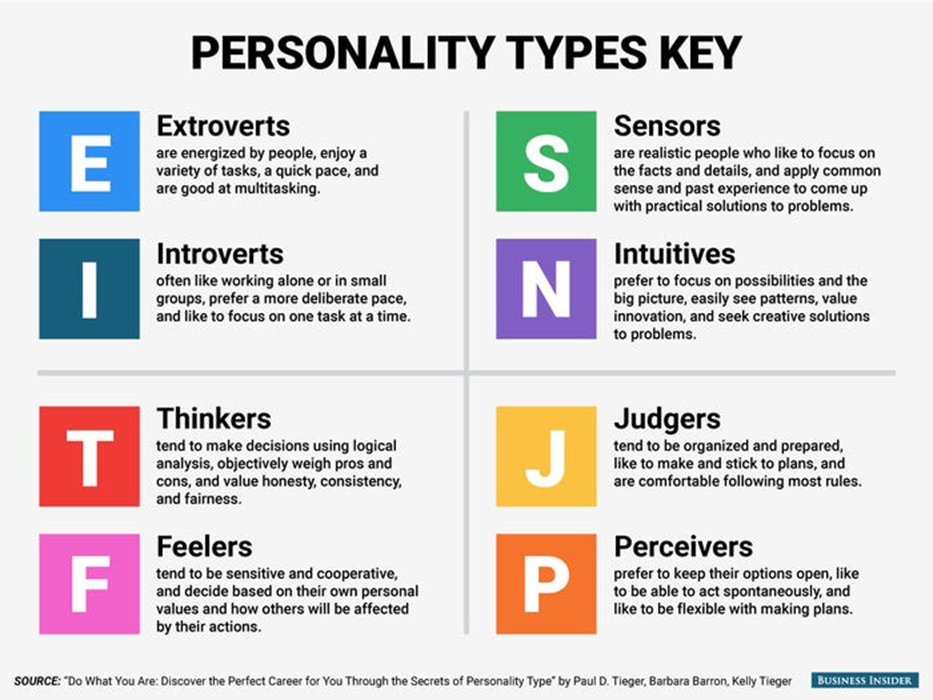 Four areas that classify your personality into sixteen types
In the MBTI test, 93 questions analyze your personality in four areas. Each area has two types, so if you add up all the personality types, there are sixteen different personality types.
You can find your own MBTI type and learn about each MBTI on the official website.
---
Koreans' Love for Personality Tests
MBTI is not the first personality test to become popular in the Korean society. People used to classify each blood type with characteristics and use them to analyze people.
Blood Type

Characteristics

A
Thoughtful / Cautious
Emotional / Shy
B
Cheerful / Sociable
Unpredictable / Weak-willed
O
Calm / Strong-willed
Inflexible / Individualist
AB
Inner characteristics of type A
External characteristics of type B
Even though those characteristics are vague and applicable to almost all people, it makes you believe that the test matches you perfectly. It used to be a popular activity to find out your favourite star's blood type and see how it matches with yours. You can say that MBTI is a more sophisticated version of the personality test that replaced the blood test.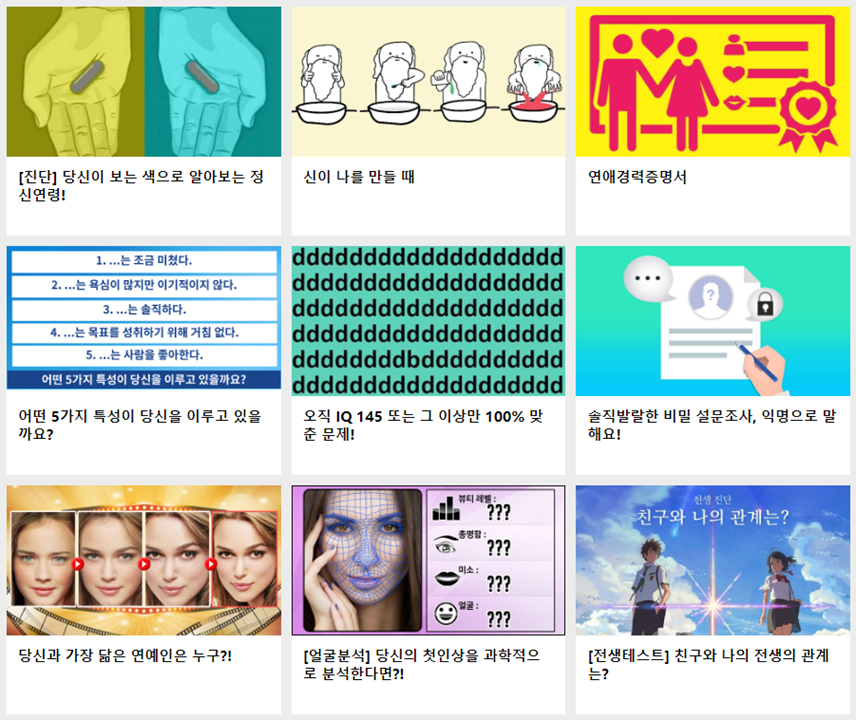 There are hundreds of tests to find out about yourself (Source: vonvon.me)
There are countless types of personality tests for Koreans if you look them up on the Internet. You can tell from this that Koreans are curious about themselves, and what's more is that they worry about how they appear to others. If you get close to Korean friends, they might try to find out more about you through these personality tests.
Some might criticize that Korean people like to categorize each other into labels, regardless of their distinct characteristics. But on the other hand, it shows how Koreans are interested in knowing each other and themselves. Anyhow, it's a fun and easy topic to start a conversation with someone you've just met!
---
Korean Celebs' MBTI Results
Now let's take a look at which Korean celebrities were determined to have each MBTI type. Find out whether the image you had about them matches their test results. After that, find out how your personality fits with your favourite star. Here is a list of celebrities who have officially spoken about their MBTI!
INTJ - Architect
Imaginative and strategic thinker, with a plan for everything.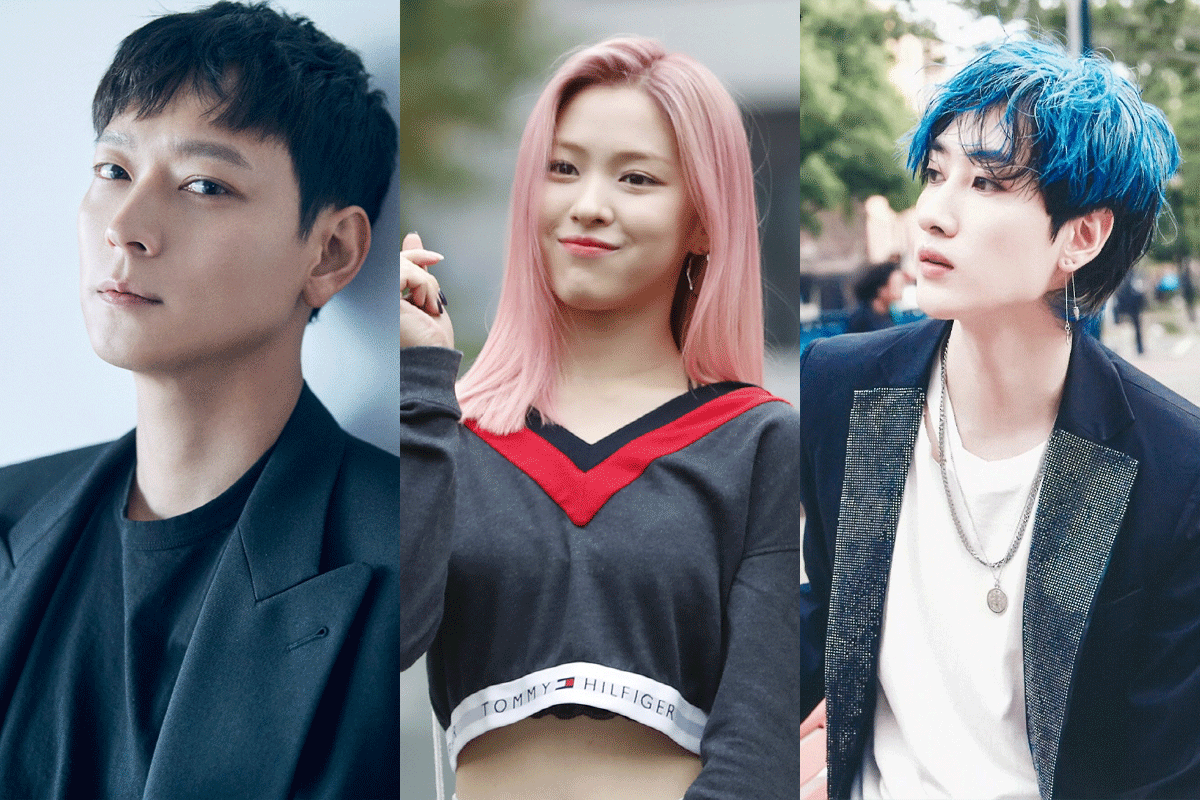 Gang Dong-won, Ryujin (ITZY), Eunhyuk (Super Junior), BoA, Minzy
INTP - Logician
Innovative inventors with an unquenchable thirst for knowledge.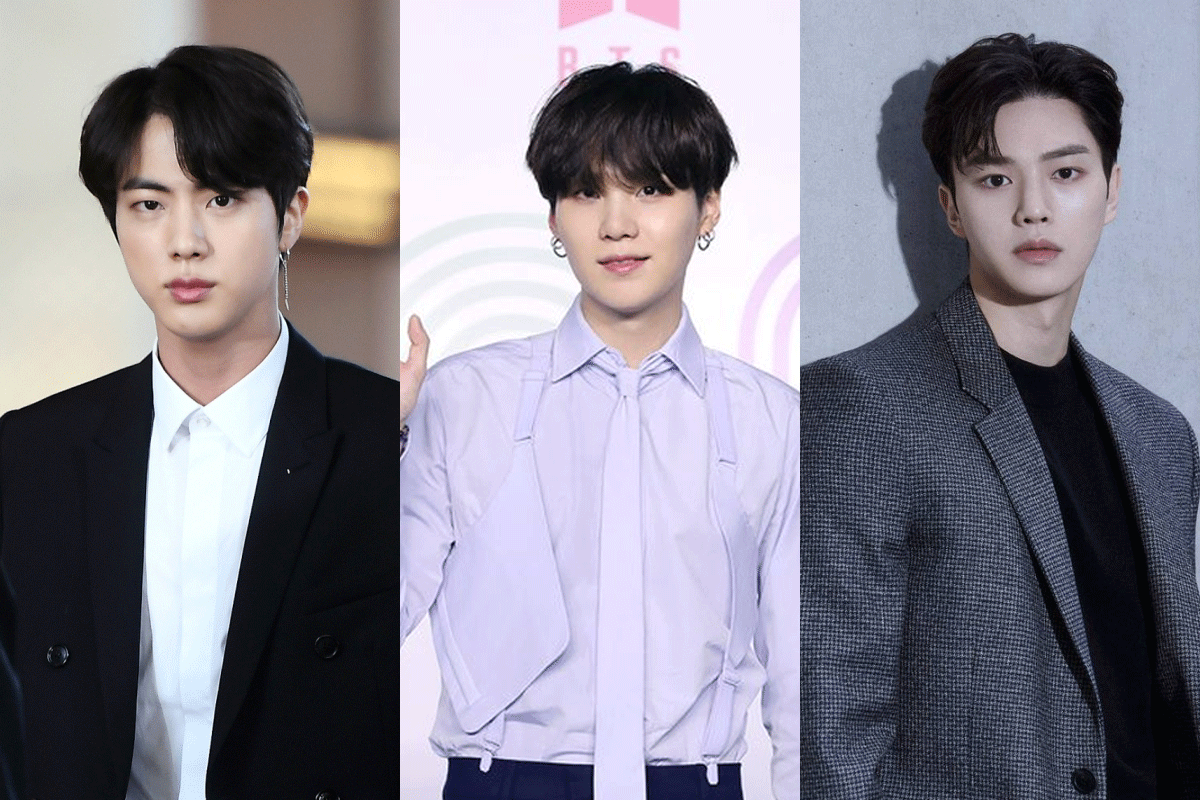 Jin (BTS), Suga (BTS), Song Kang, Jung Eunji (Apink), Wheein (Mamamoo)
ENTJ - Commander
Bold, imaginative and strong-willed leaders, always finding a way – or making one.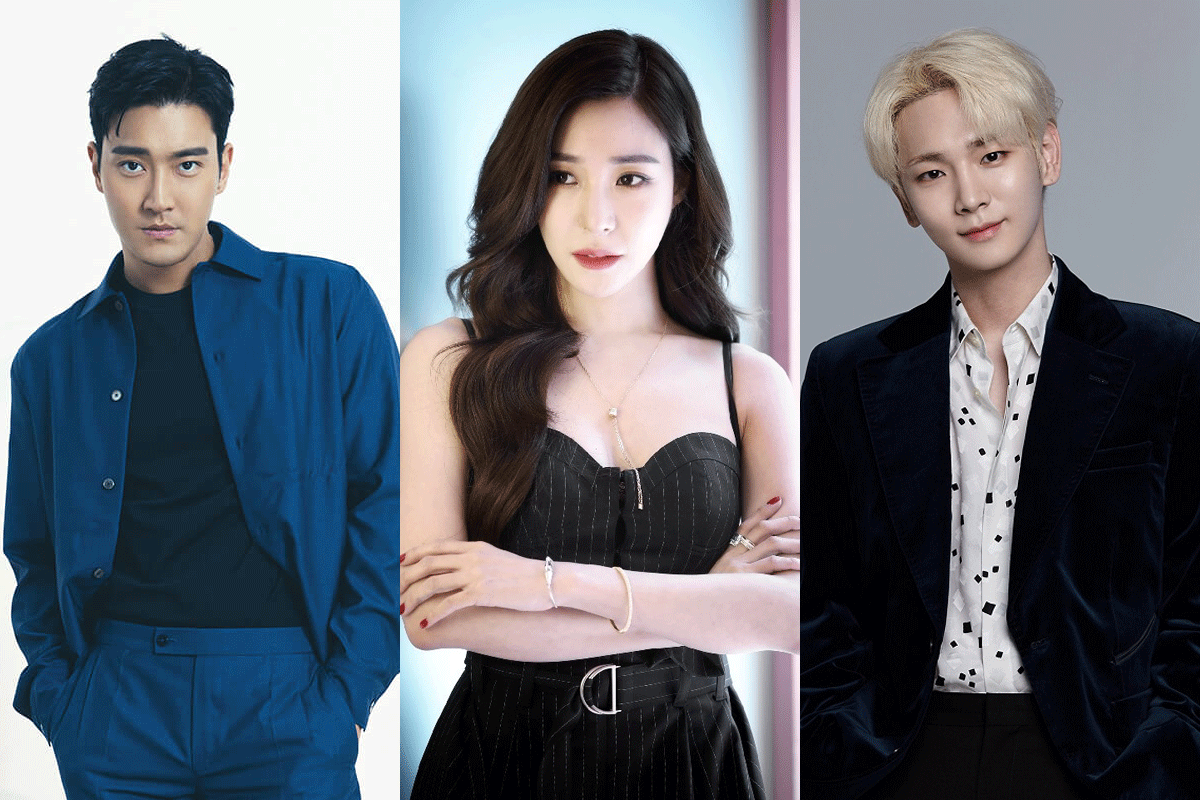 Siwon (Super Junior), Tiffany (Girls' Generation), Key (SHINee), Ravi (VIXX), Seohyun (Girls' Generation), Leeteuk (Super Junior), Yunho (TVXQ), Zico, Yeo Jin-goo, Lee Seung-gi
ENTP - Debater
Smart and curious thinkers who cannot resist an intellectual challenge.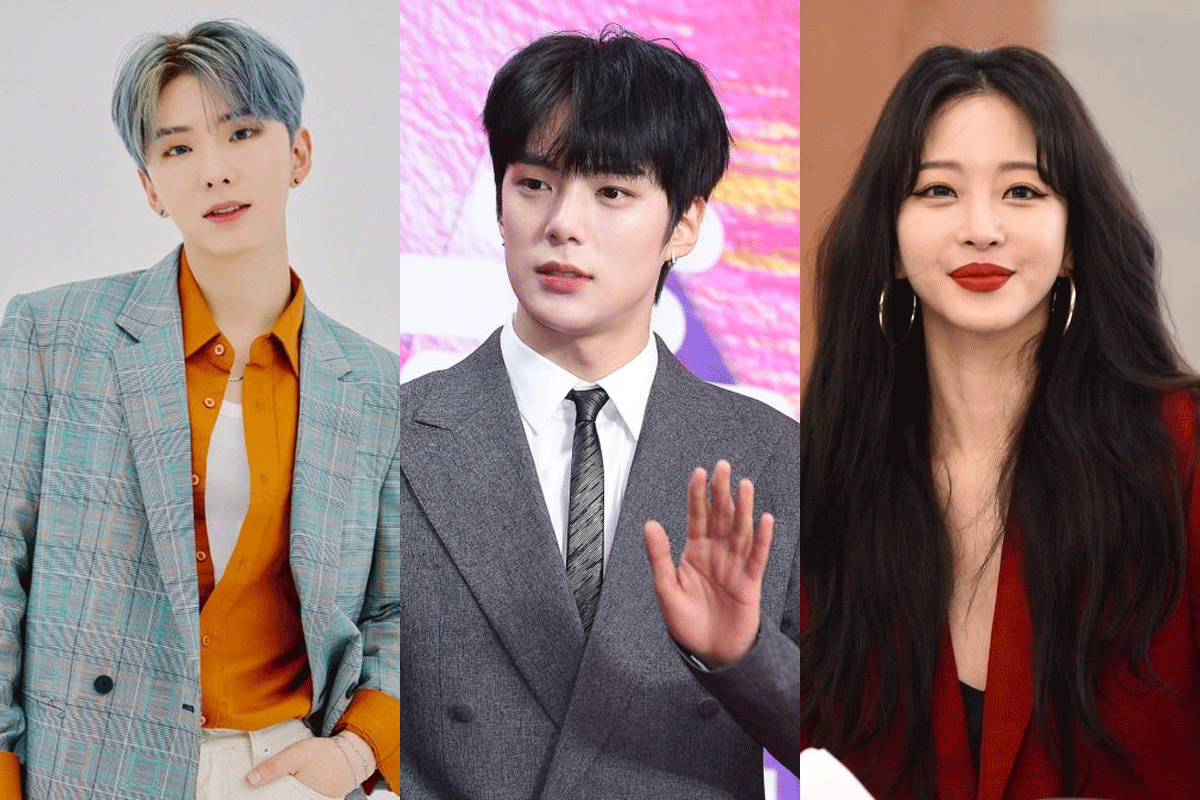 Kihyun (MONSTA X), Minhyuk (MONSTA X), Han Ye-seul, Jessi, Johnny (NCT), Kim Se-jeong, Lee Young-ji

INFJ - Advocate
Quiet and mystical, yet very inspiring and tireless idealists.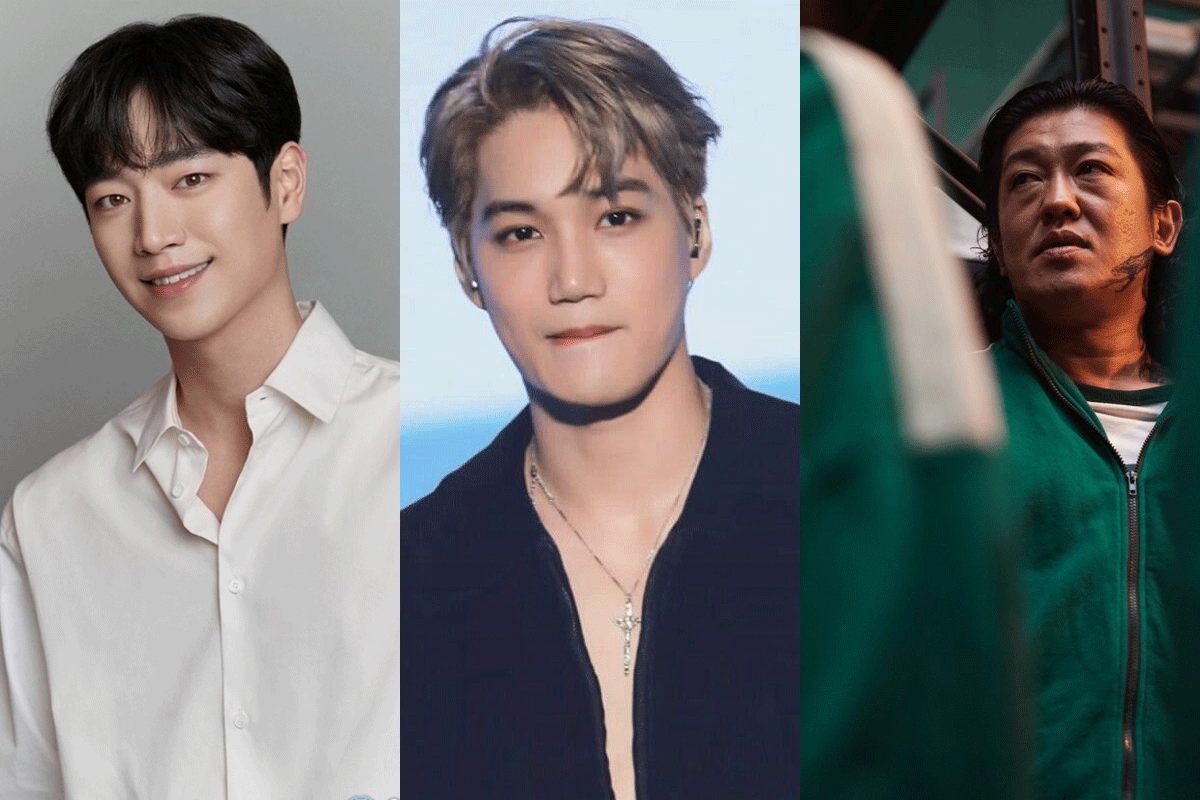 Seo Kang-joon, Kai (EXO), Heo Sung-tae, Nichkhun (2PM), Mark (NCT), Ren (NU'EST), Min Kyung-hoon, Solar (Mamamoo), Suzy, IU, WinWin (NCT), Jiho (Oh My Girl), Jo In-sung, Junho (2PM), Ten (NCT), HyunA
INFP - Mediator
Poetic, kind and altruistic people, always eager to help a good cause.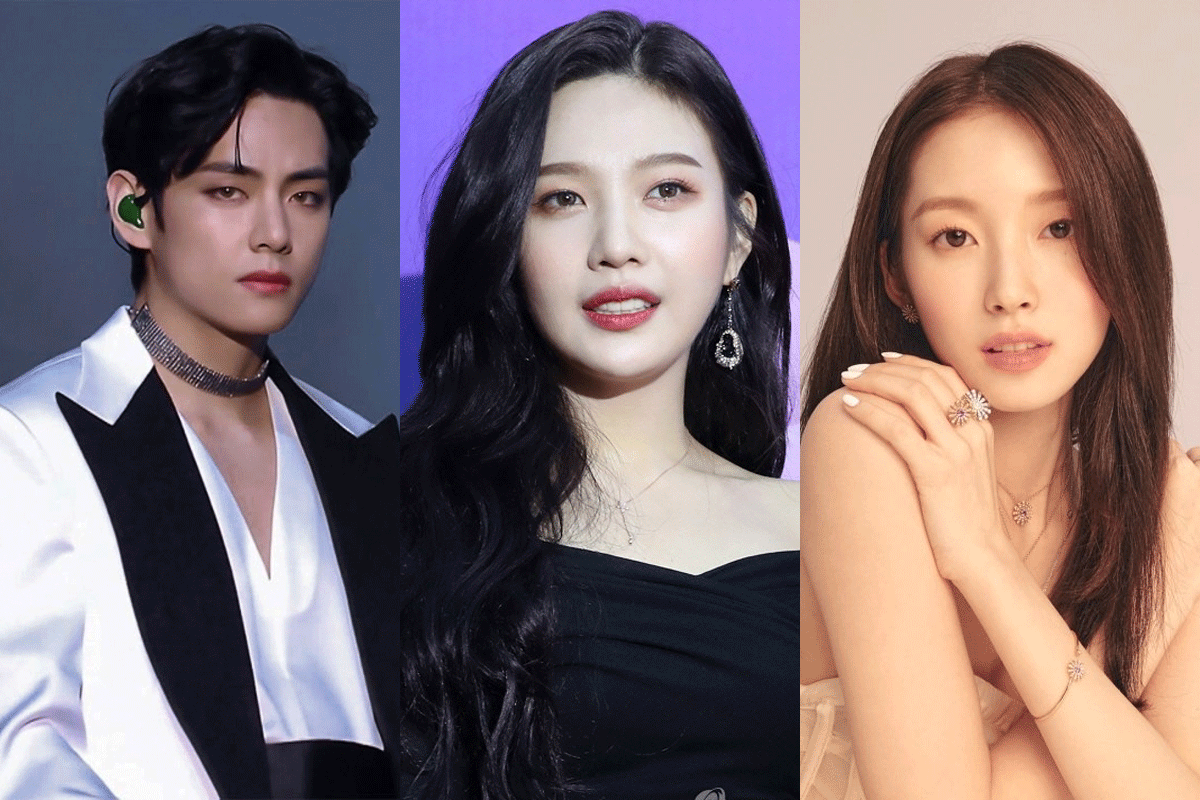 V (BTS), Joy (Red Velvet) Arin (Oh My Girl), Kang Ho-dong, Heechul (Super Junior), Momo (TWICE), Chaeyoung (TWICE), Moonbin (Astro), Bae Doo-na, Sunmi, Yeri (Red Velvet), Oh Hayoung (Apink), Yugyeom (Got7), Lee Jun-ki, Jaeyoon (SF9)
ENFJ - Protagonist
Charismatic and inspiring leaders, able to mesmerize their listeners.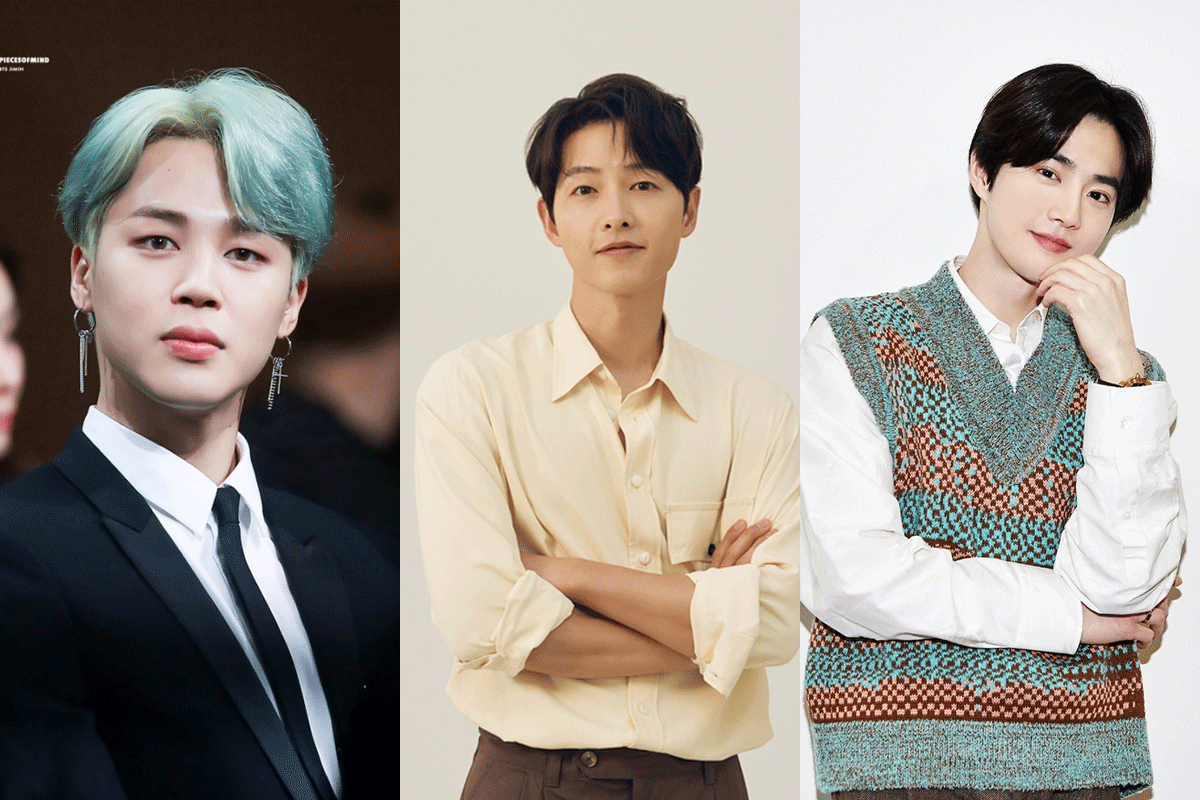 Jimin (BTS), Song Joong-ki, Suho (EXO), Kang Daniel, Donghae (Super Junior), Lia (ITZY), Park Jin-young, Shin Se-kyung, Yesung (Super Junior), Yuna (ITZY), Inseong (SF9), Im Si-wan, Chanyeol (EXO)
ENFP - Campaigner
Enthusiastic, creative and sociable free spirits, who can always find a reason to smile.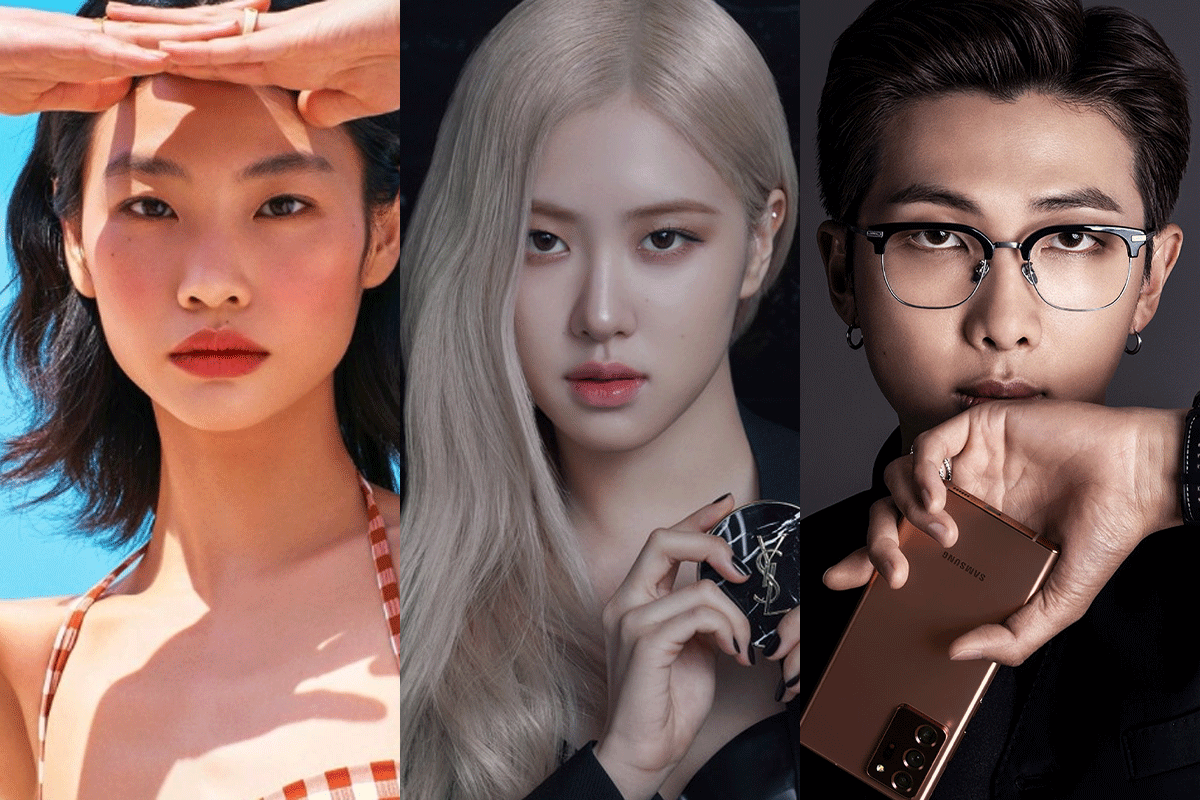 Jung Ho-yeon, Rosé (BLACKPINK), RM (BTS), Moonbyul (Mamamoo), Sana (TWICE), Jisoo (Lovelyz), Psy, Yoo Yeon-seok, Lee Hyo-ri, Jeon So-mi, Chuu (LOONA), Karina (aespa), Hwasa (Mamamoo)
ISTJ - Logistician
Practical and fact-minded individuals, whose reliability cannot be doubted.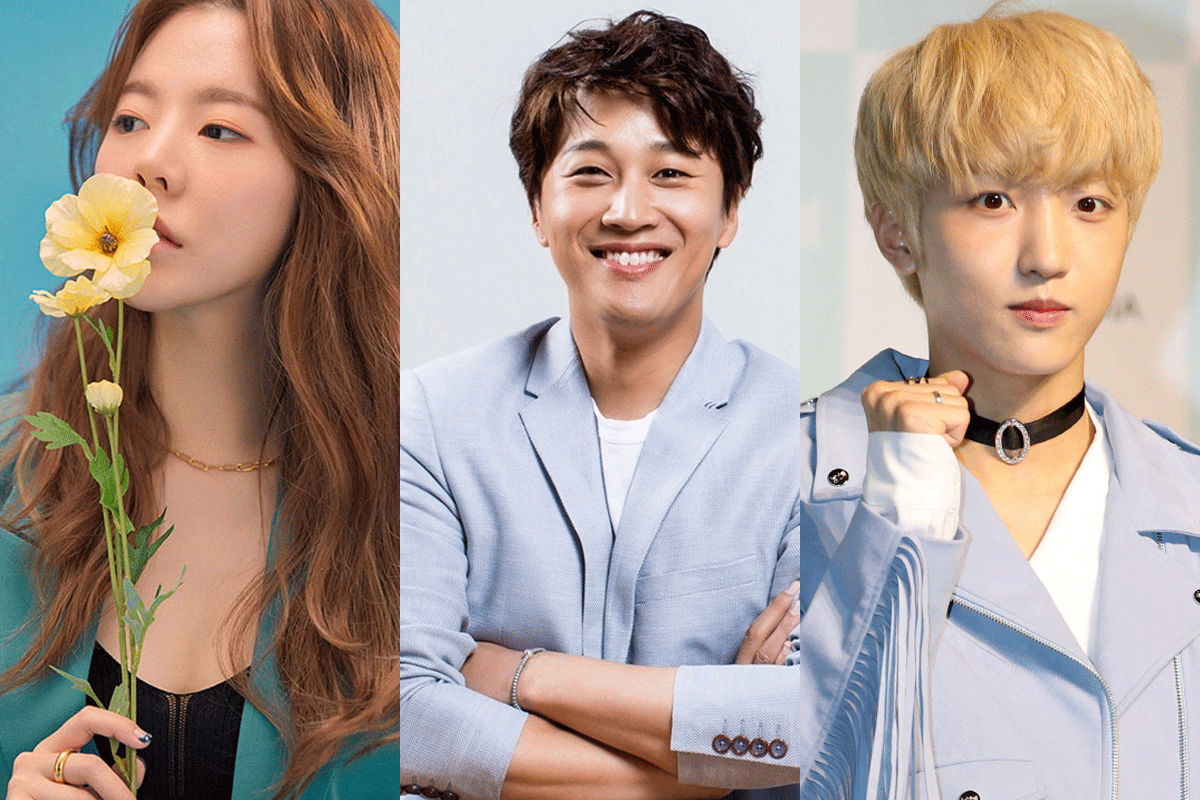 Sunny (Girls' Generation), Cha Tae-hyun, Sunyoul (Up10tion), Sungkyu (Infinite), Jake (ENHYPEN)
ISFJ - Defender
Very dedicated and warm protectors, always ready to defend their loved ones.
Taeyeon (Girls' Generation - Sometimes INFJ too), Dahyun (TWICE), Changmin (TVXQ), Sohee (Rocket Punch), Suyun (Rocket Punch), Xiumin (EXO), Isa (STAYC), Yuna (Brave Girls), Lee Gikwang (Highlight), Lee Minhyuk (BtoB), Jungyeon (TWICE), Jinyoung (GOT7), Hui (Pentagon)
ESTJ - Executive
Excellent administrators, unsurpassed at managing things or people.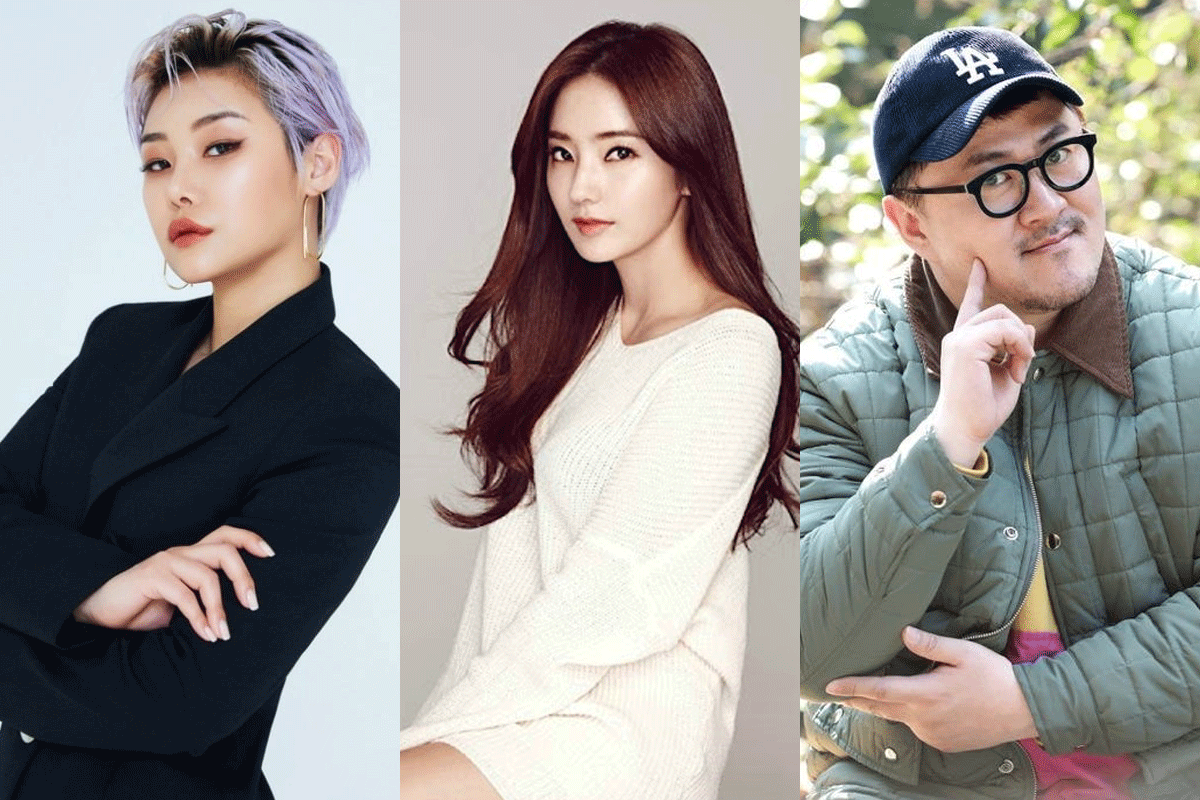 Cheetah, Han Chae-young, Defconn, Kim Junsu (JYJ), N (VIXX)
ESFJ - Consul
Extraordinarily caring, social and popular people, always eager to help.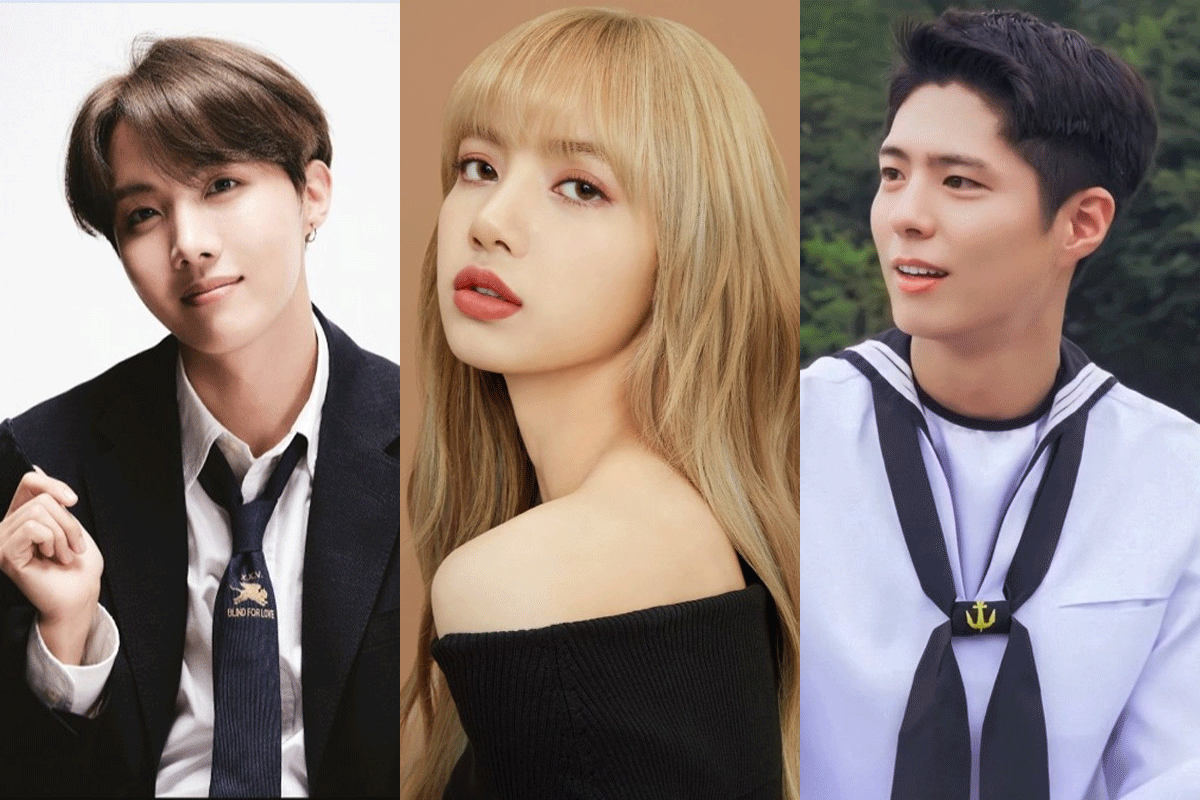 J-Hope (BTS), Lisa (BLACKPINK), Park Bo-gum), Kim Namjoo (Apink), Kim Doyeon (Weki Meki), Rocky (Astro), Ryeowook (Super Junior), Park Chorong (Apink), Seo Eunkwang (BtoB), Hyeri (Girl's Day), Hwang Kwang-hee, Hyojung (Oh My Girl)
ISTP - Virtuoso
Bold and practical experimenters, masters of all kinds of tools.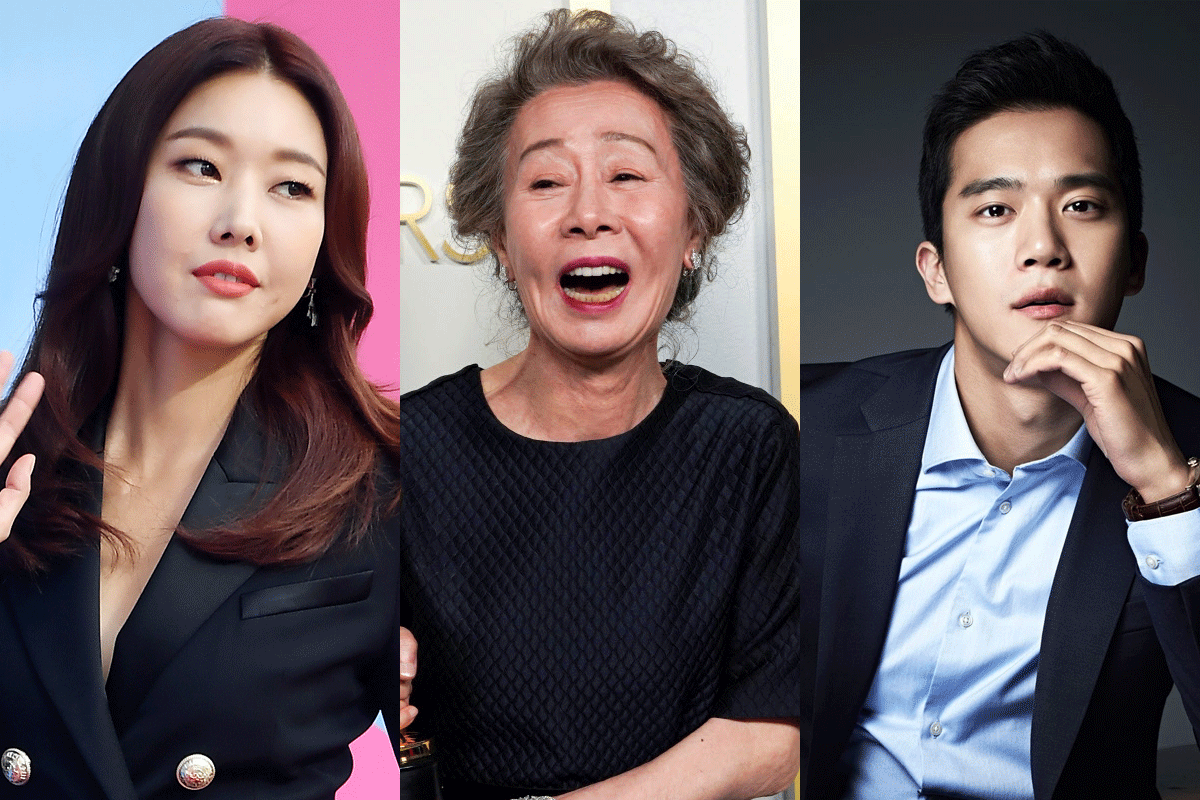 Han Hye-jin, Youn Yuh-jung, Ha Seok-jin, Park Myung-soo, Jinho (Pentagon), Hong Jin-kyung
ISFP - Adventurer
Flexible and charming artists, always ready to explore and experience something new.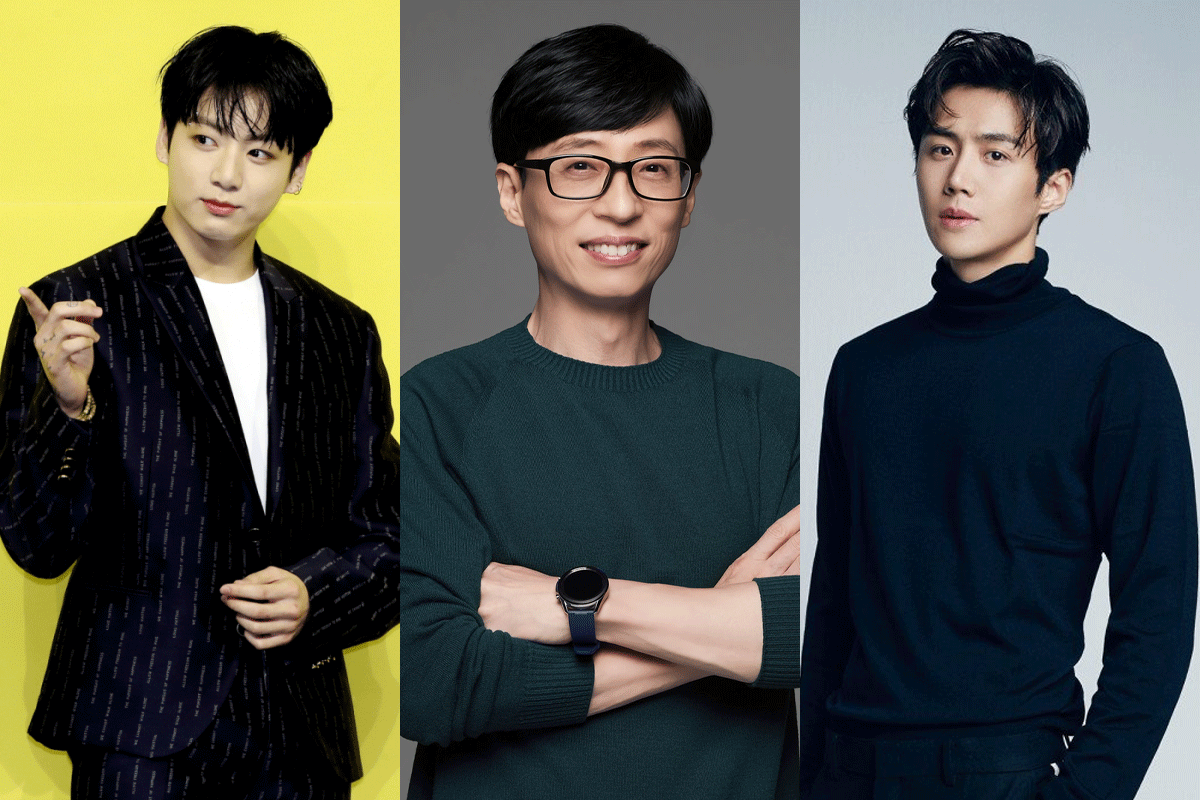 Jungkook (BTS), Yoo Jae-suk, Kim Seon-ho, Mina (TWICE), Jihyo (Twice), Tzuyu (TWICE), Baekhyun (EXO), Vernon (SEVENTEEN), Shownu (MONSTA X), I.M (MONSTA X), Shotaro (NCT), Jeno (NCT), Taeil (NCT), Wendy (Red Velvet), Onew (SHINee), Yoon Bomi (Apink)
ESTP - Entrepreneur
Smart, energetic and very perceptive people, who truly enjoy living on the edge.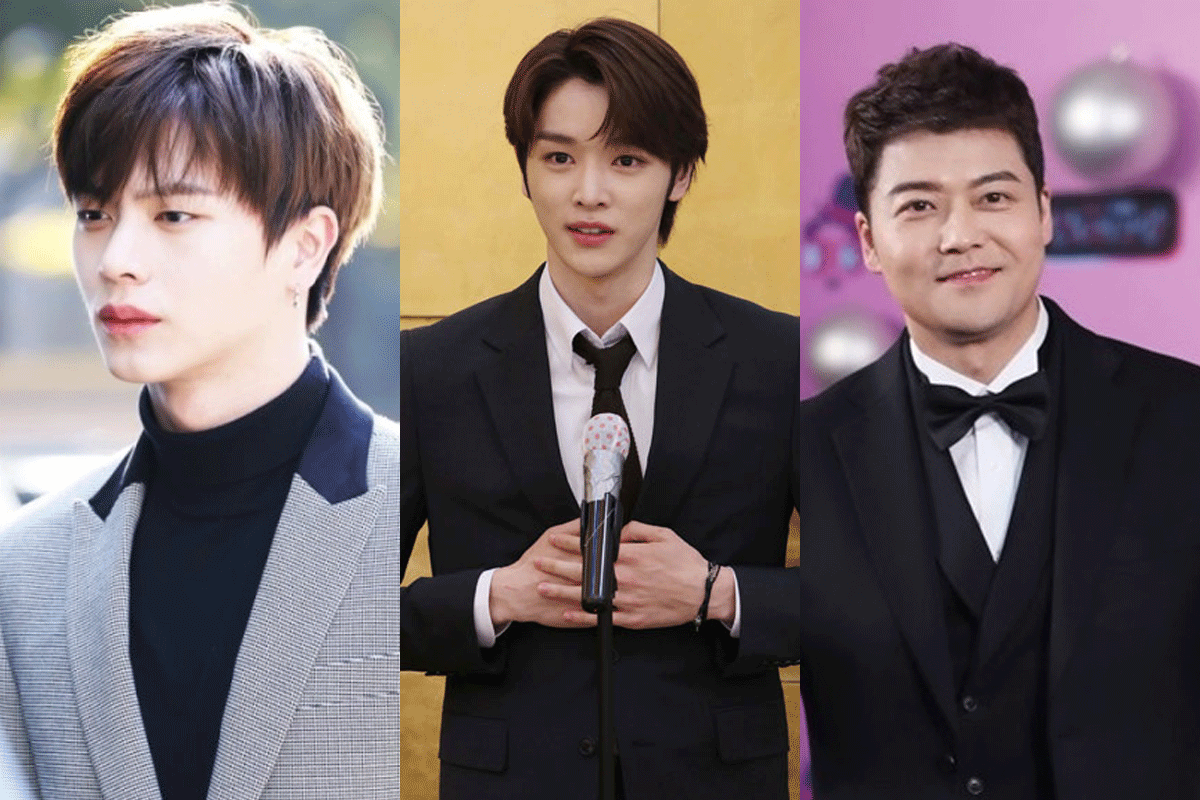 Yook Sungjae (BtoB), Sungchan (NCT), Jeon Hyun-moo, Jung Ilhoon (BtoB), Peniel (BtoB)
ESFP - Entertainer
Spontaneous, energetic and enthusiastic people – life is never boring around them.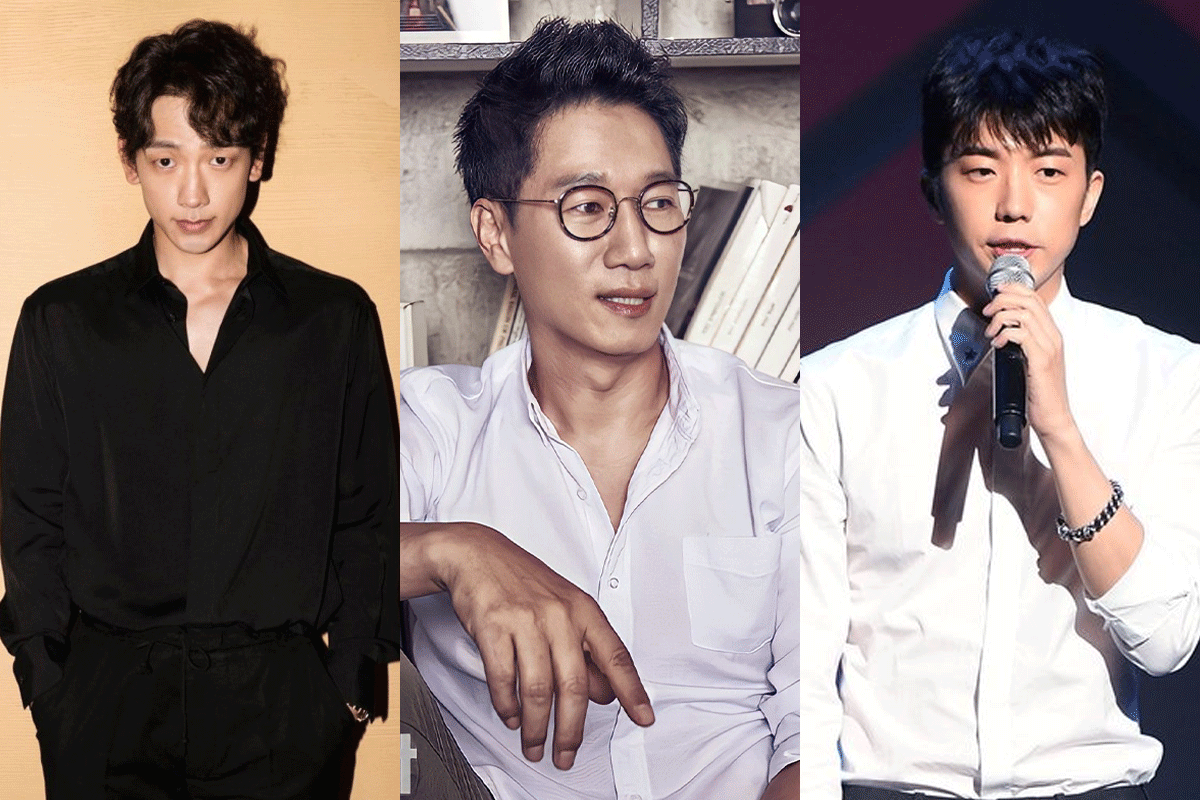 Rain, Ji Seok-jin, Wooyoung (2PM), Lee Suhyun (AKMU)
---
The MBTIs of the celebrities might have changed over time. MBTIs tend to change throughout life, according to the situations you are placed in. If there is any information that needs to be revised, please leave a comment!
Netizens have come up with lots of other tests derived from MBTIs, such as the 'Professions for your MBTI'. The most popular one is 'MBTI matches', which shows how your MBTI type will get along with another one. Check your MBTI with stars above and see which style matches you the best.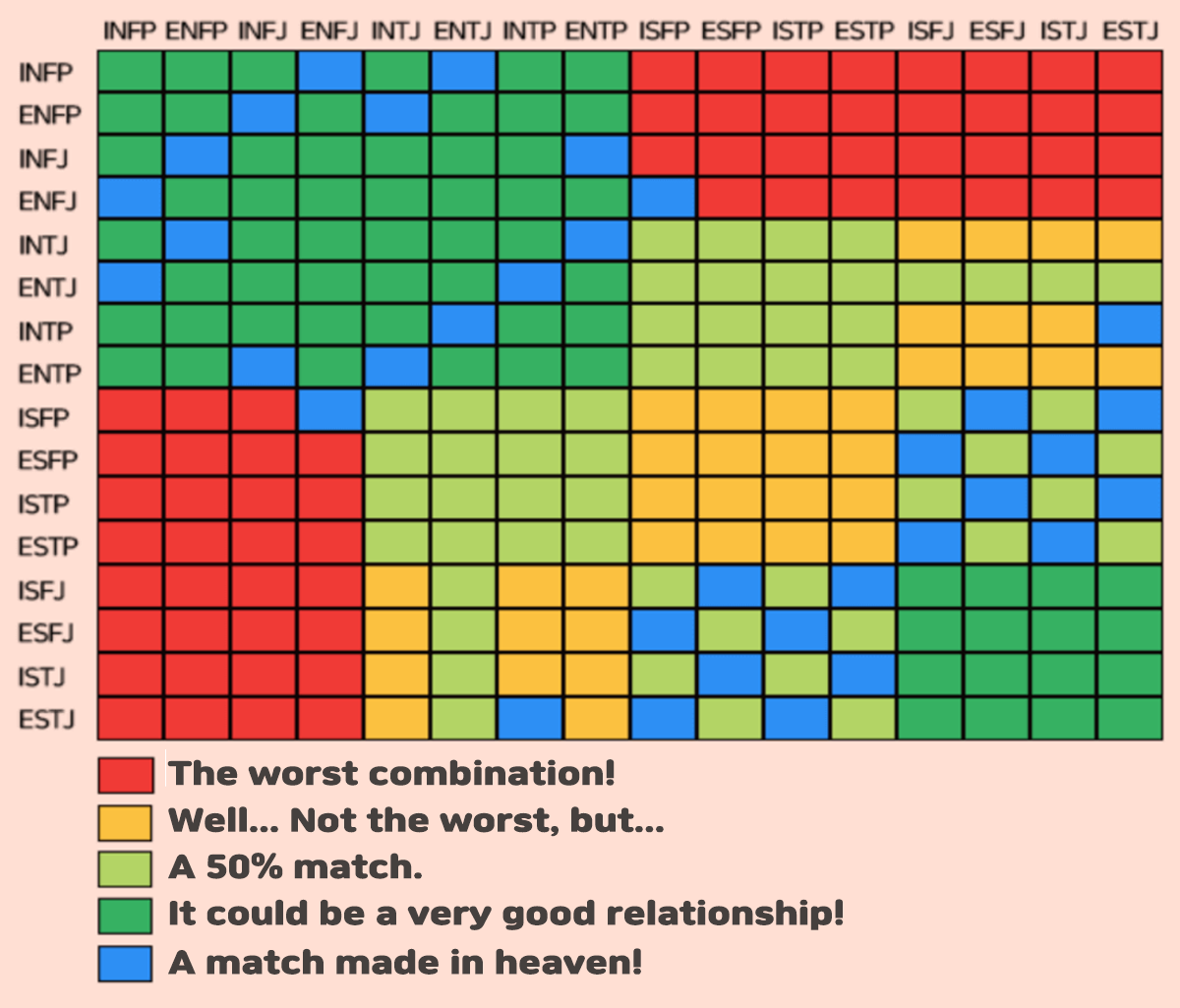 It's a surprise that the same MBTIs aren't the best match for each other.

So, if you are an INFP person there's a higher possibility of meeting your best friend in an ENFJ and ENTJ, such as Jimin and Tiffany Young. Just keep in mind that this is just for fun, and you might find a perfect fit for you regardless of the person's MBTI.
---
This posting was about MBTI's Popularity in Korea. If you have questions or comments about the blog post, please leave a comment below or email us at help@creatrip.com
---