Sayoo | Itaewon
A European cafe in Seoul. Now, you don't need to fly far away!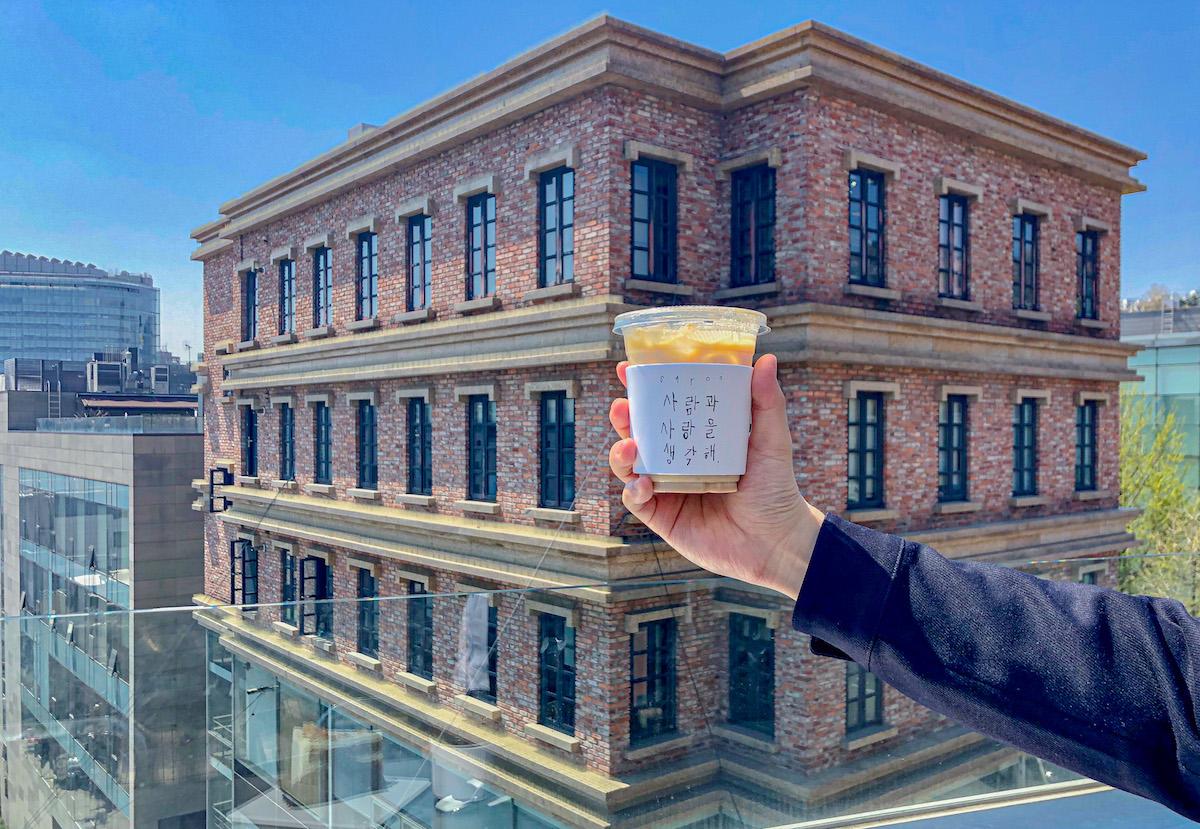 If you are one of those people who love taking beautiful photos and showing it off on Instagram this place has to go on your list as it's the hottest place to take Instagram photos in Korea at the moment. The reason why so many people take photos here as it looks like a picture taken in Europe, but really you're in Korea.
---
Information
Address: 서울특별시 용산구 한남동 이태원로54길 5
Hours: Mon to Sun 11:00 - 22:00
Contact: 02-2289-9050
---
Recommendation
A cafe that has a European atmosphere in Seoul.
A gorgeous place to step up your Instagram photos.
This five-storey cafe with magnificent features on each floor.
---
Menu & Price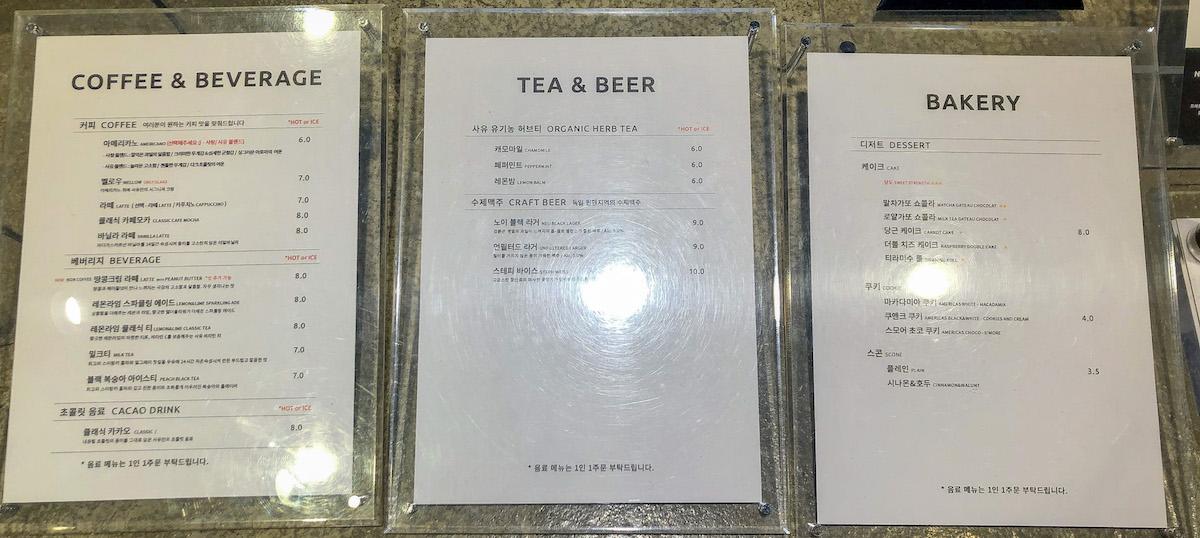 ---
Review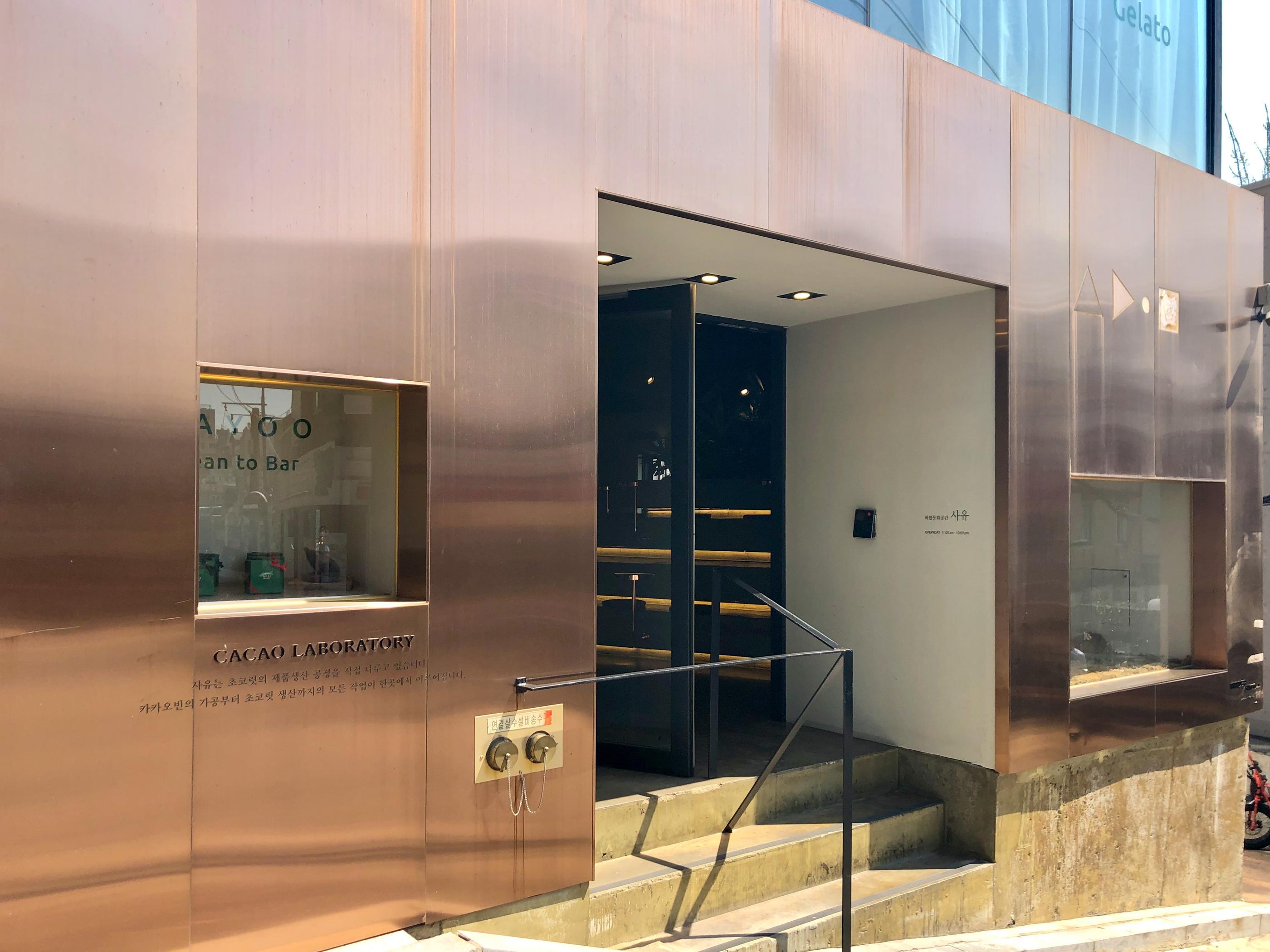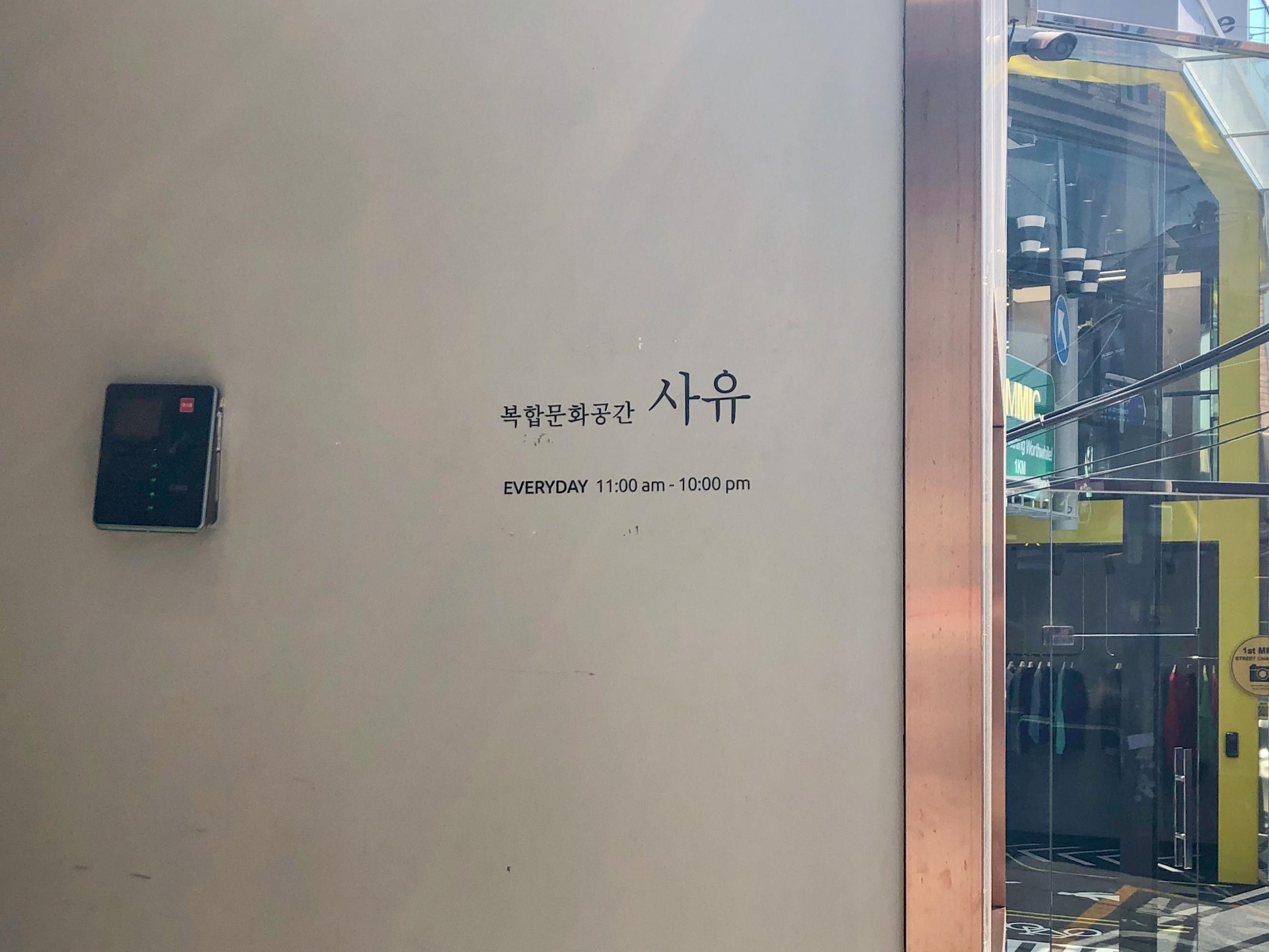 A cafe wrapped around in elegant gold is not just a cafe as it holds a complex cultural space consisting of five floors. This building has a different purpose and atmosphere for each floor, able to experience various elements. Order your food and drinks from the first to second floor and enjoy it anywhere from first to fifth floors.
First floor has a neat and simple look. You can order various beverages like coffee, beer, tea, and desserts like cake and cookies.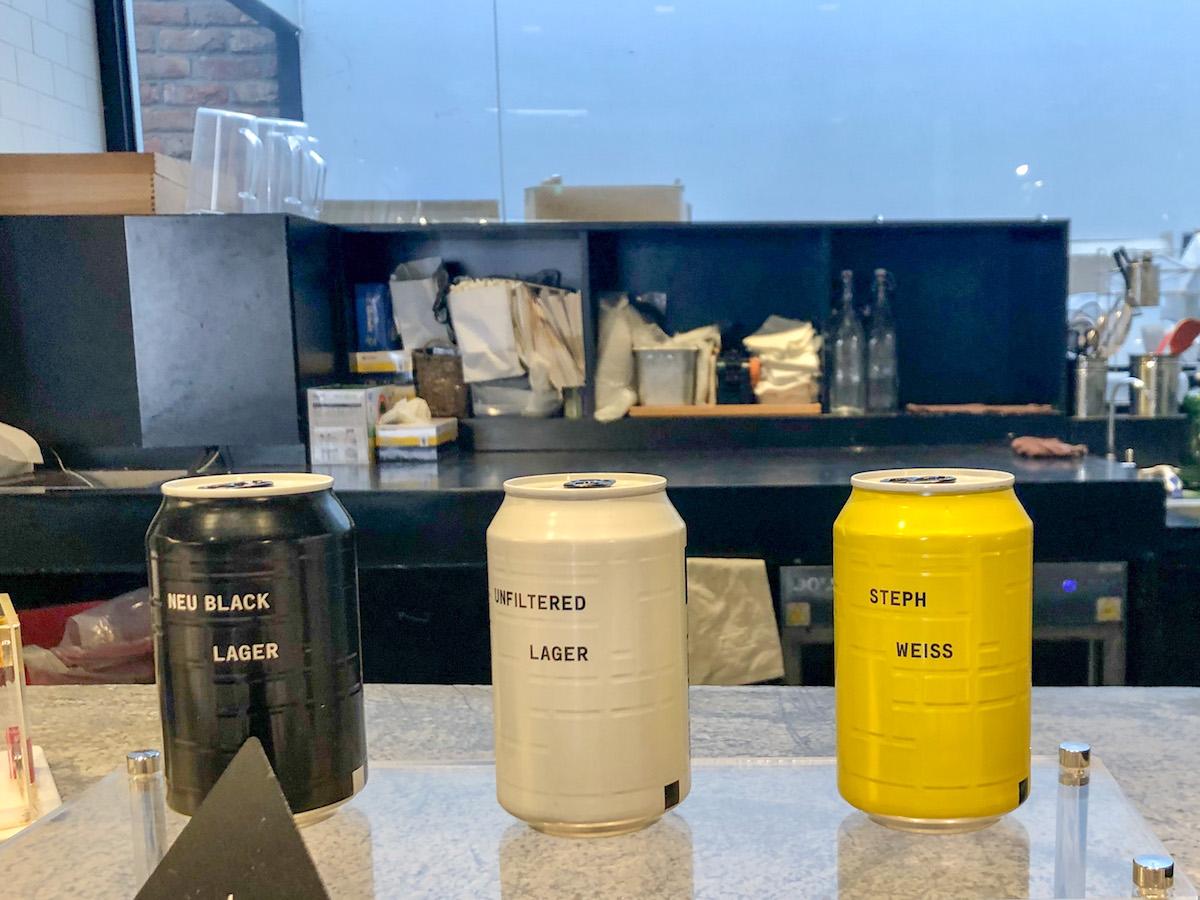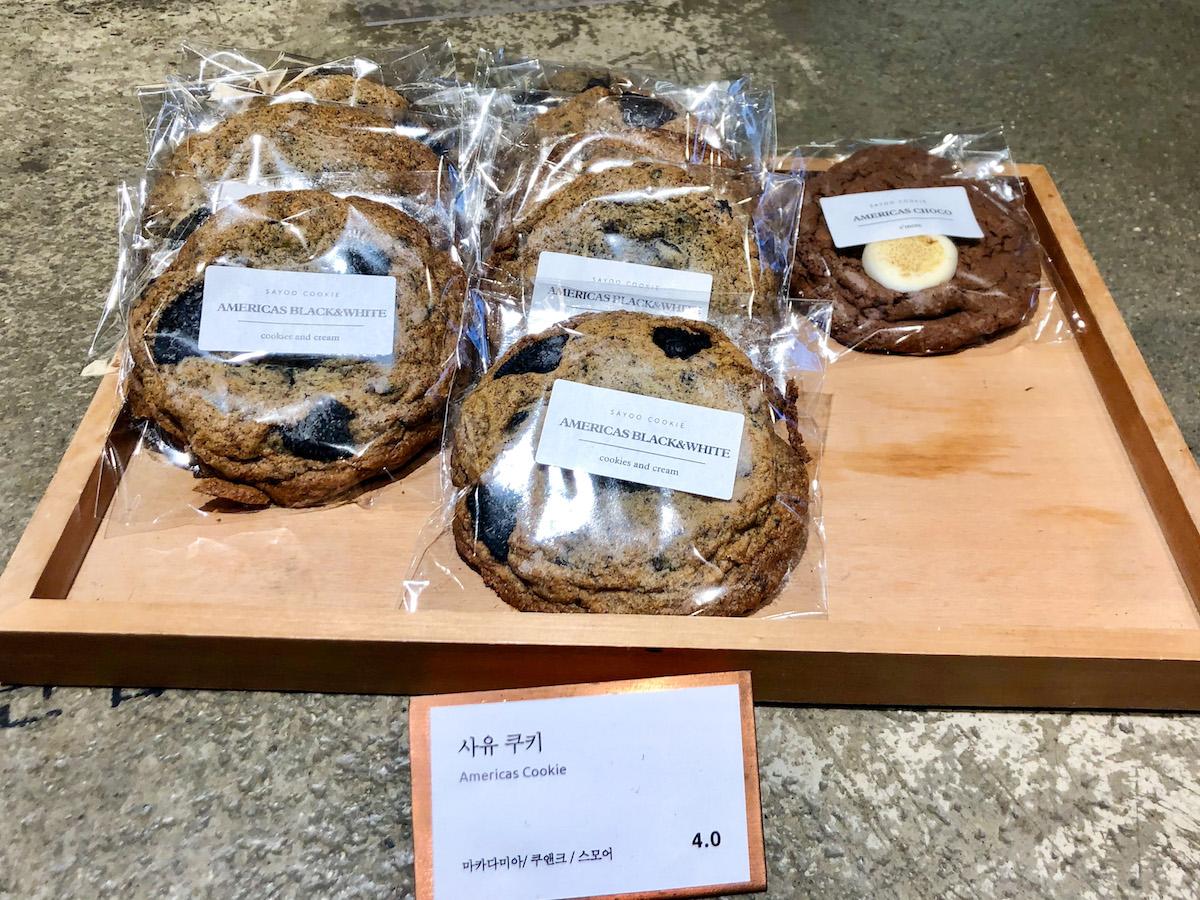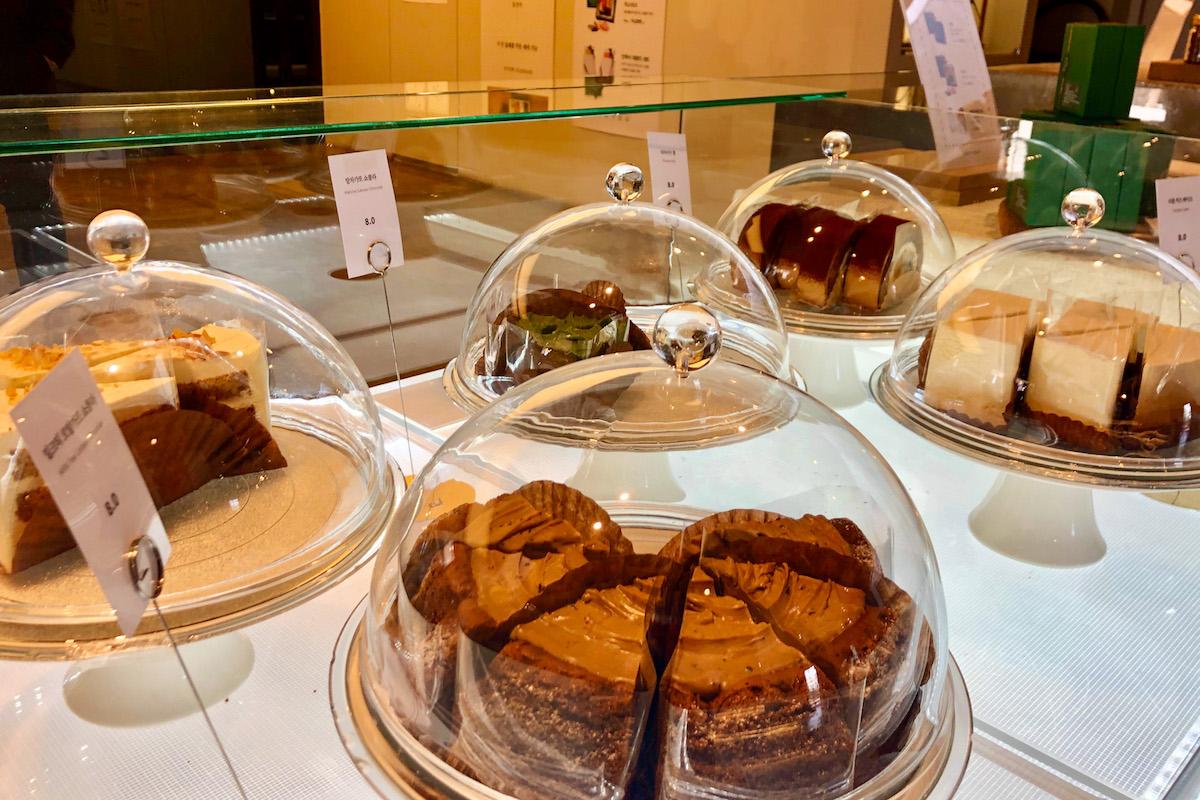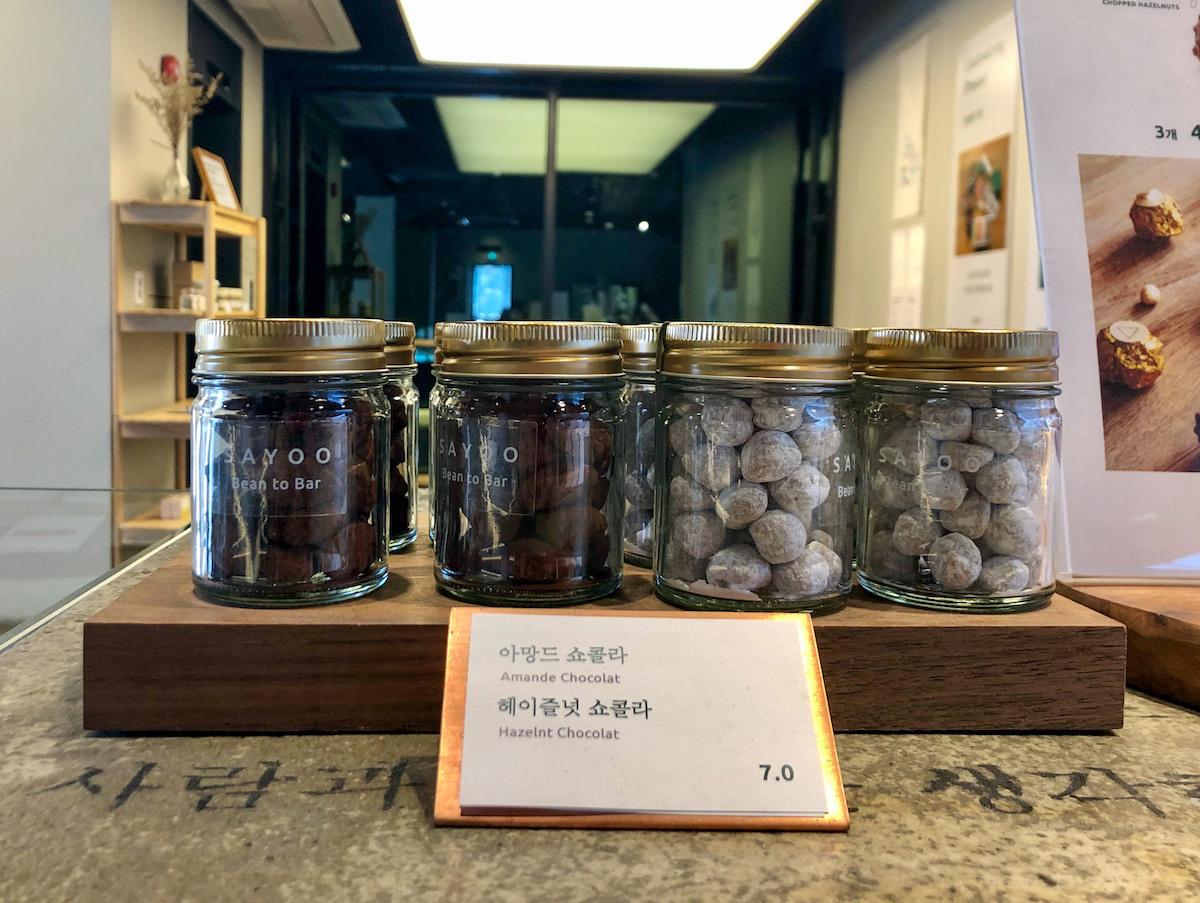 Second floor has a cosy look. Red, yellow, and brown coloured chocolate. It's not regular ready-made chocolates we see from stores. They make their own chocolate. Visit at the right time, and you'll be able to observe them making their chocolates. Along with the chocolate, they also sell gelato.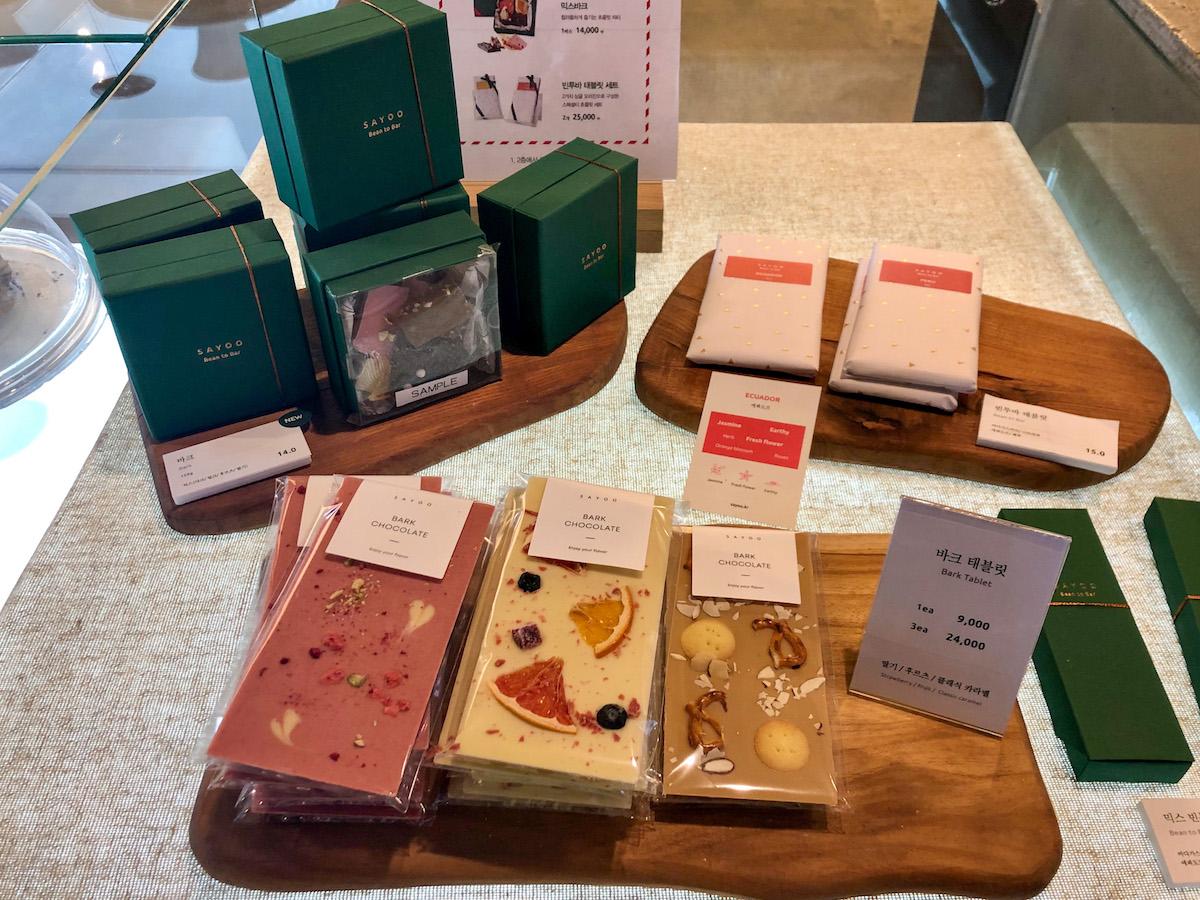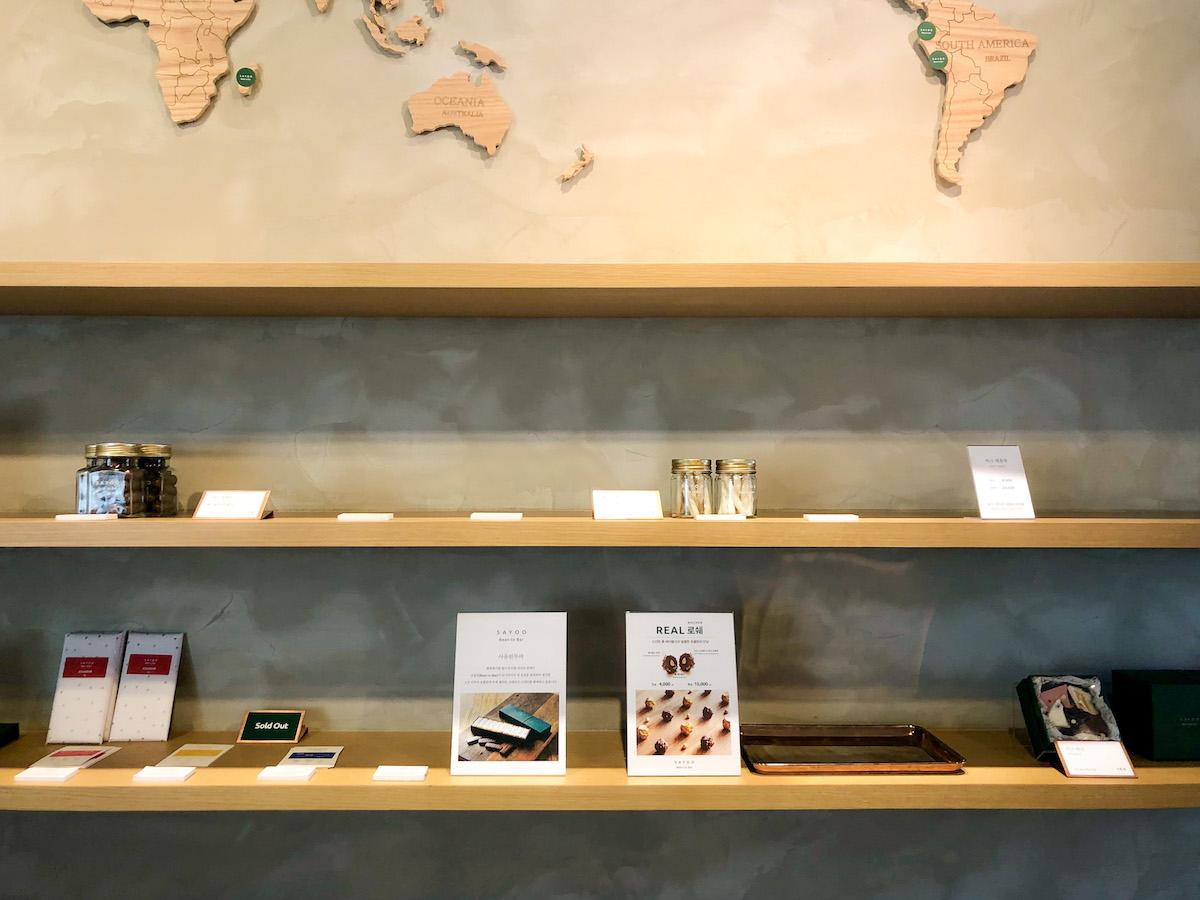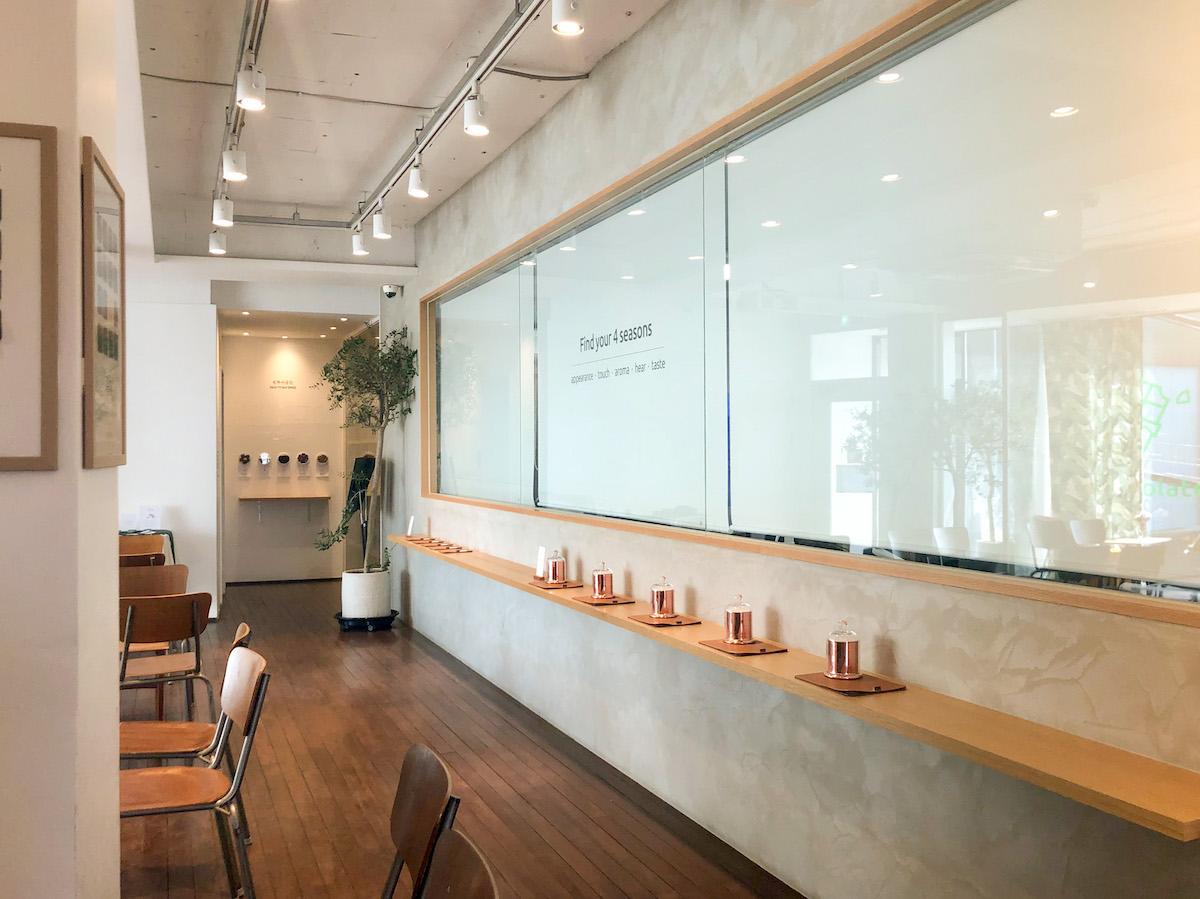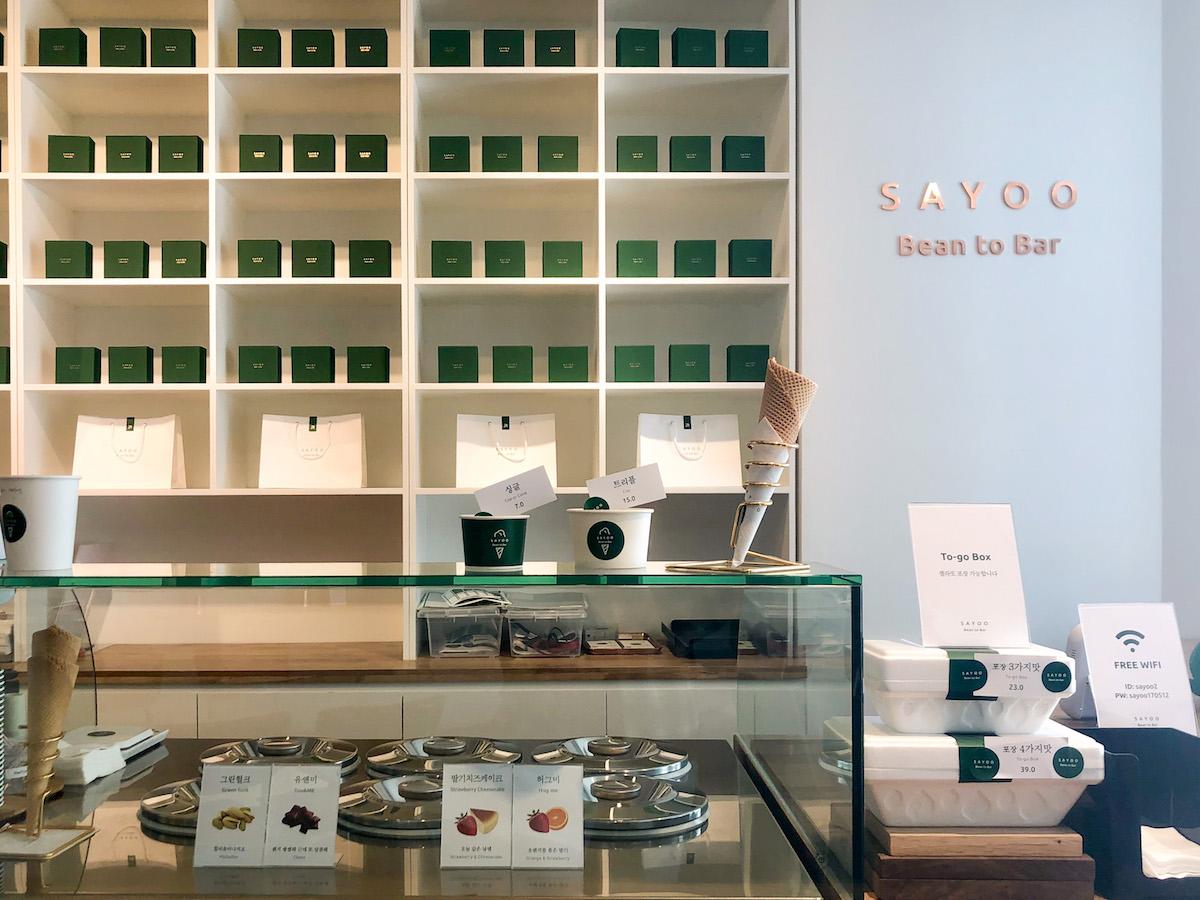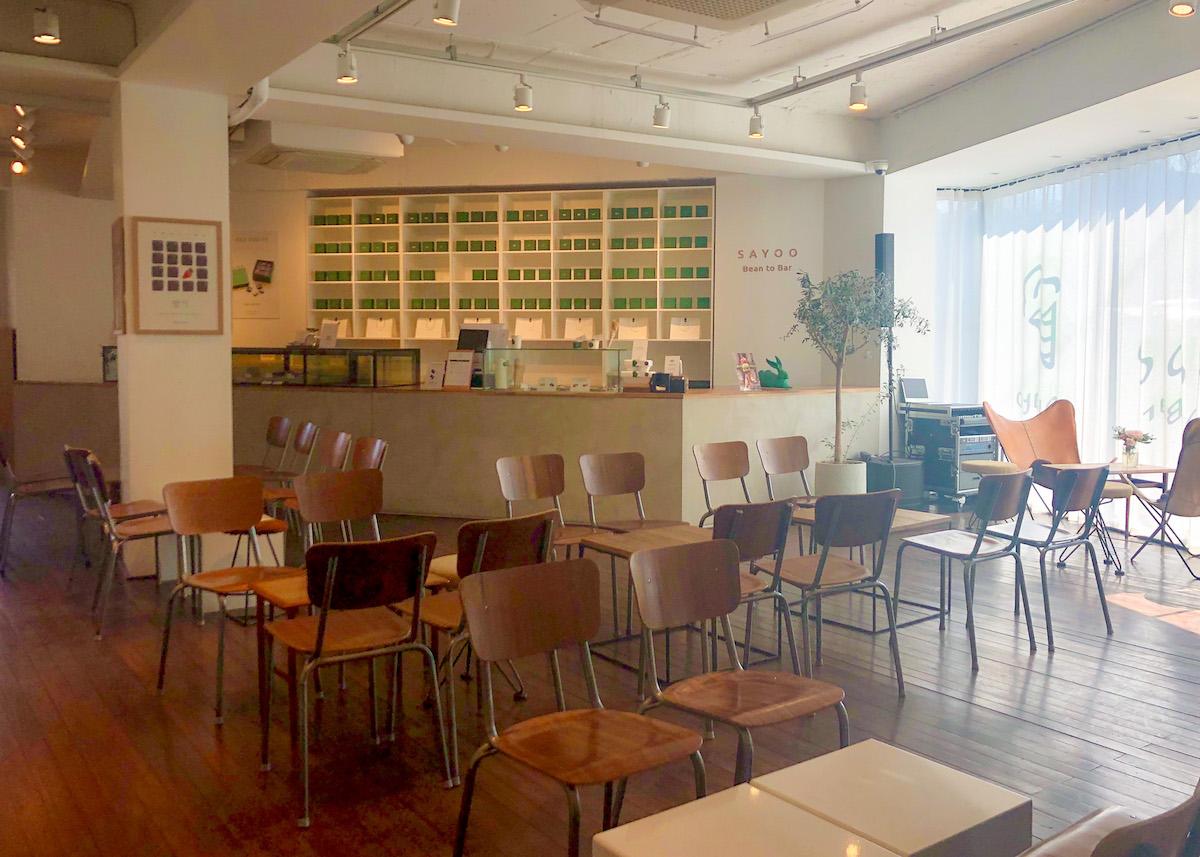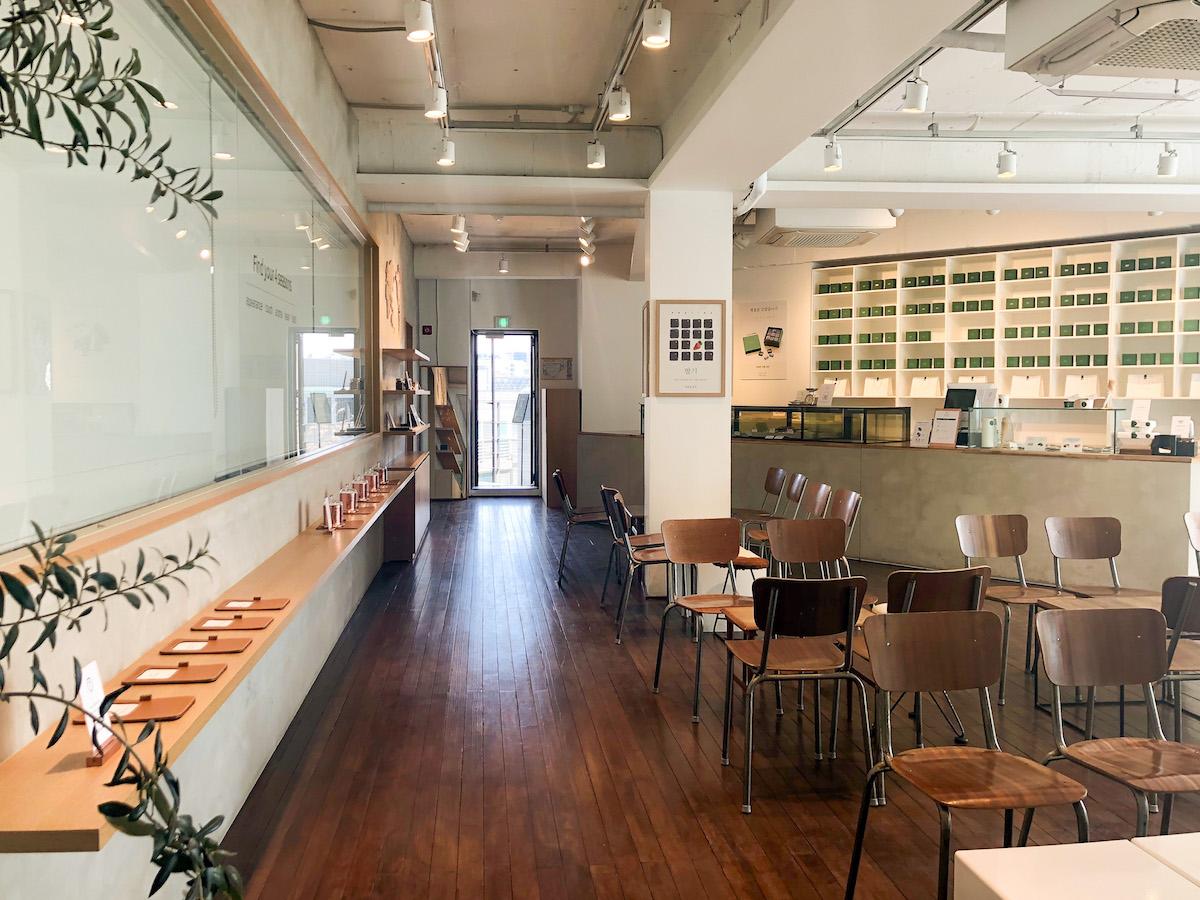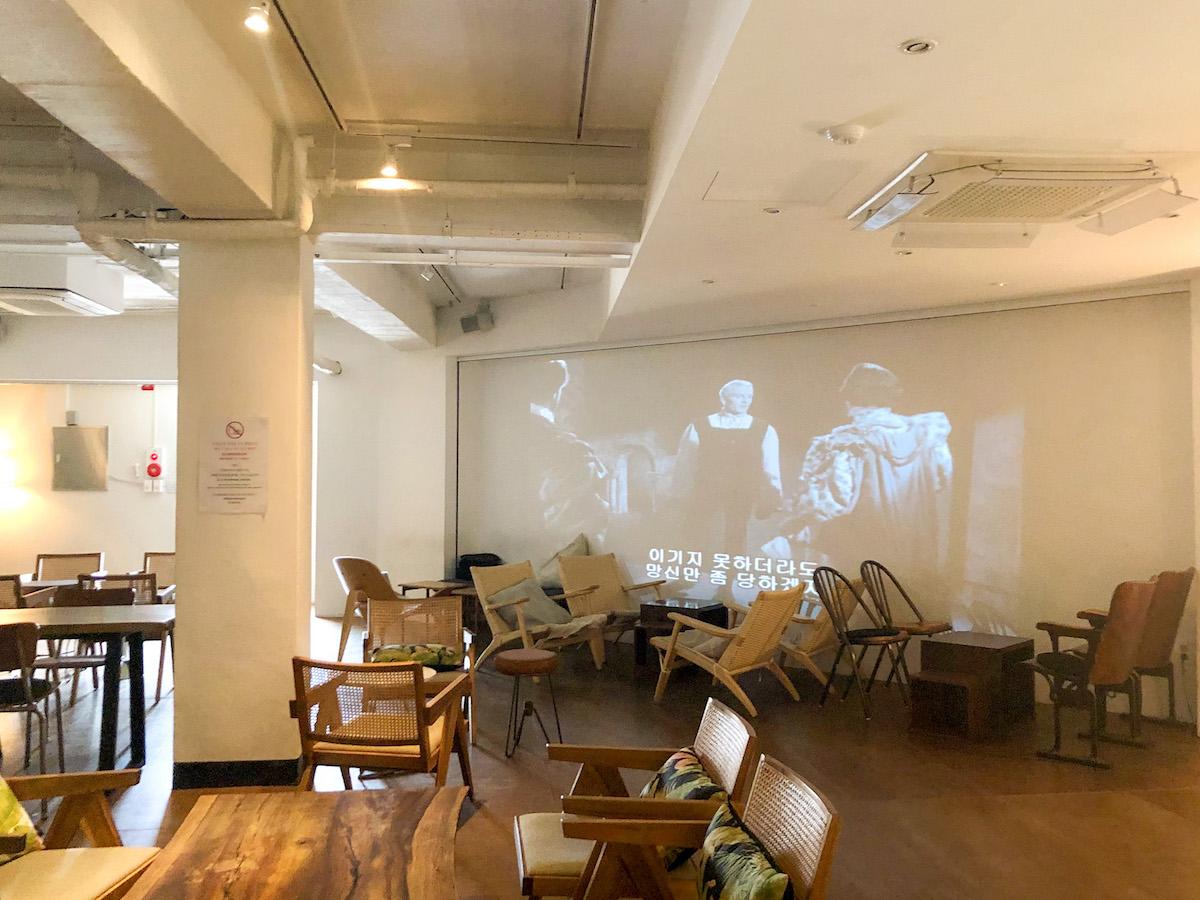 Third floor is called Media Space. Footage of a movie is continuously played on a beam projector. It's a concept not easily seen on cafes. At first, the movie sounds could distract your conversation, but once you get used to the subtle white noise, you won't notice it. A bit like a movie theatre where you can talk freely.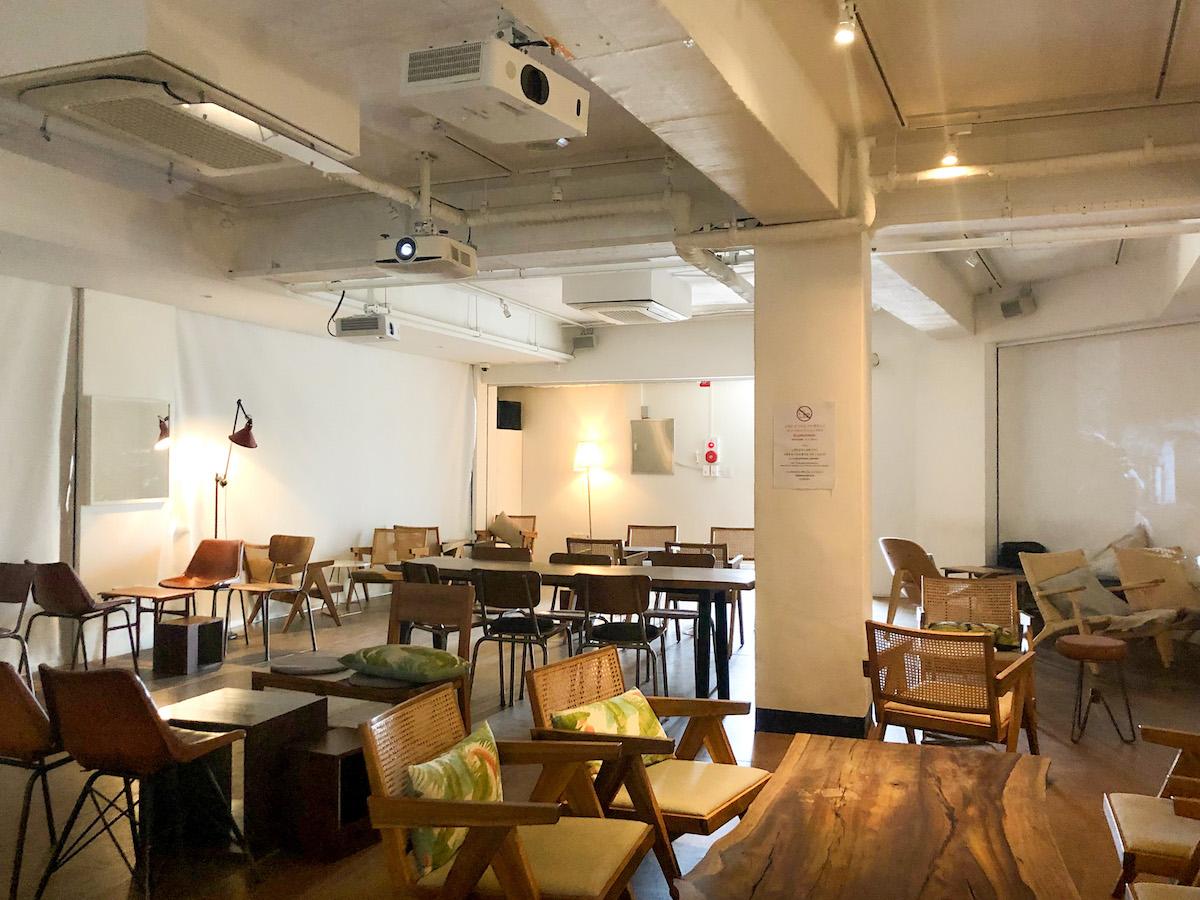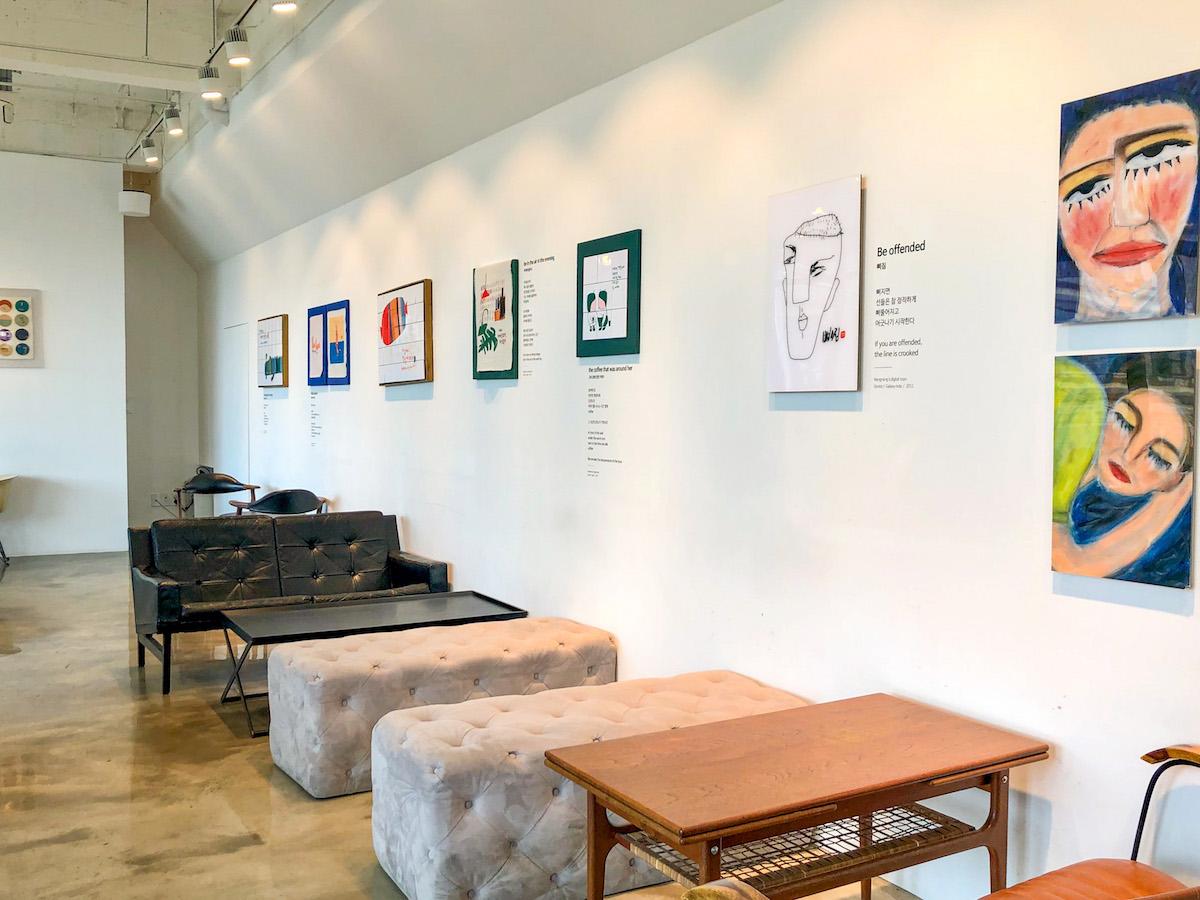 Fourth floor has a gallery look. A variety of art pieces hanging on the wall and poetic words written.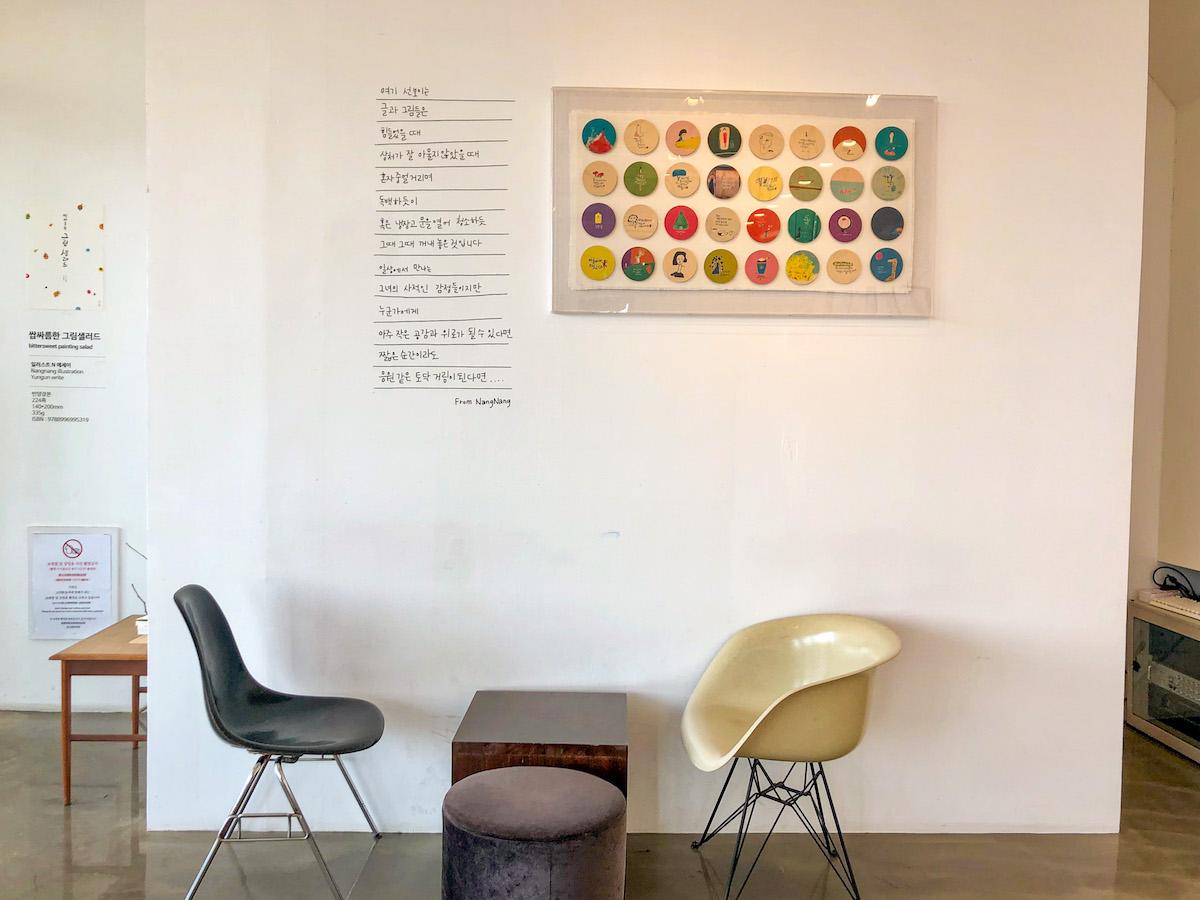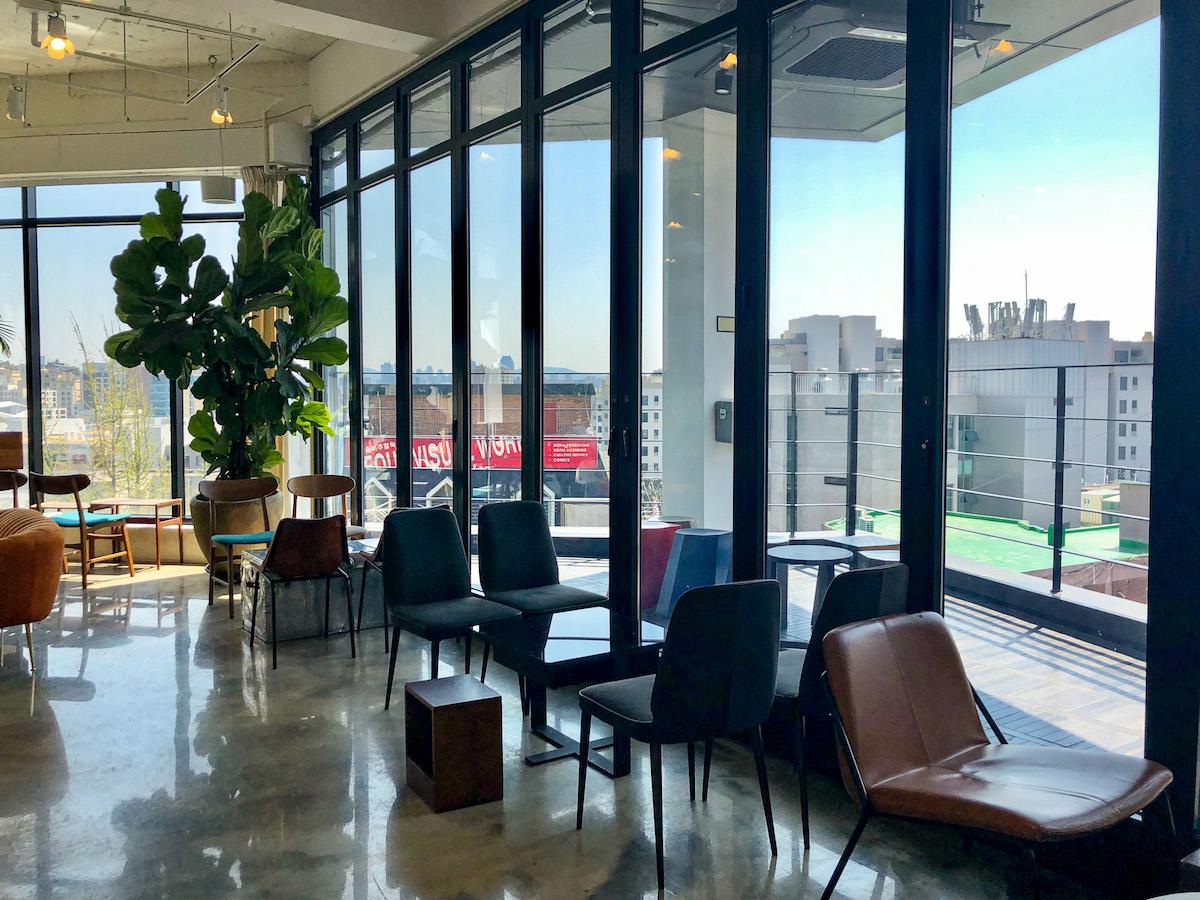 On the other side, a massive glass window wide open to allow the spring breeze to come in. On a beautiful day, the terrace could be the most desirable spot to spend your time.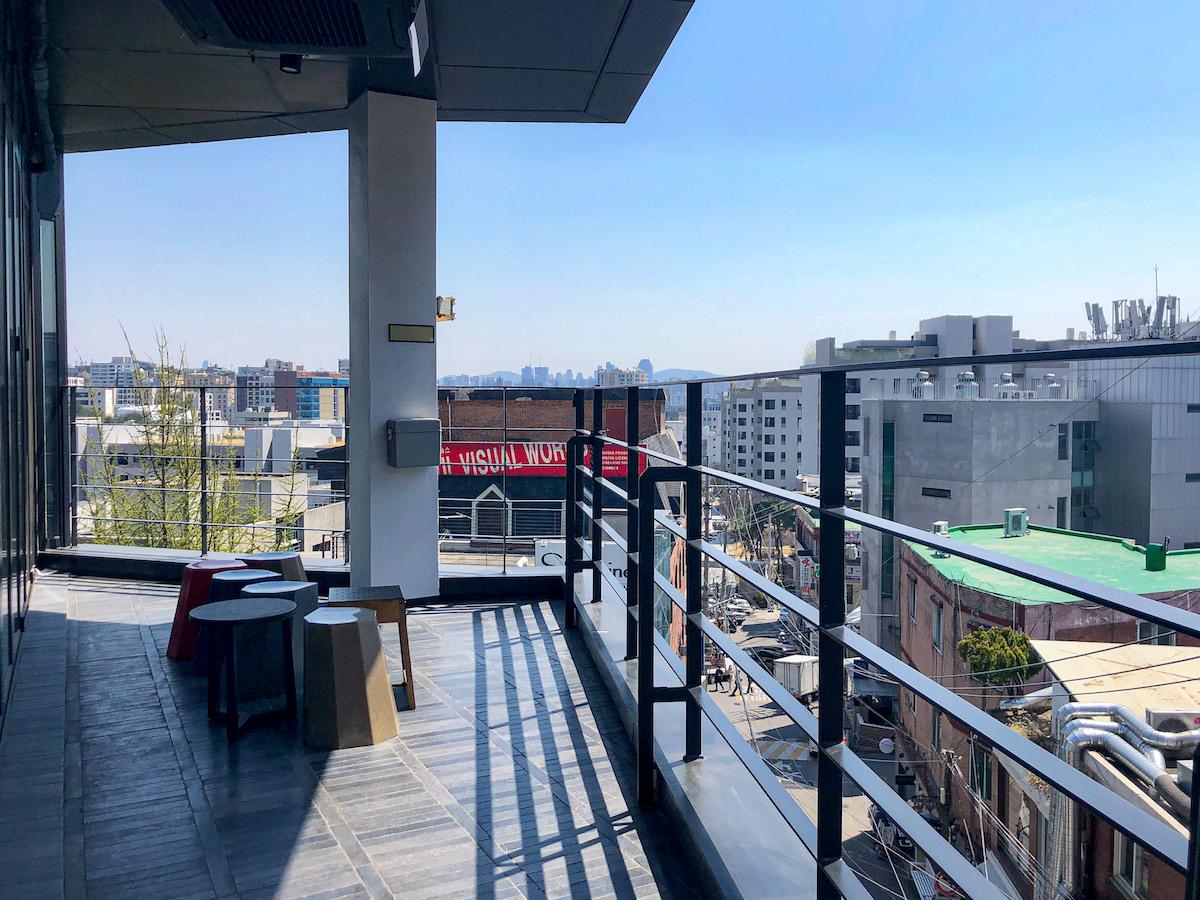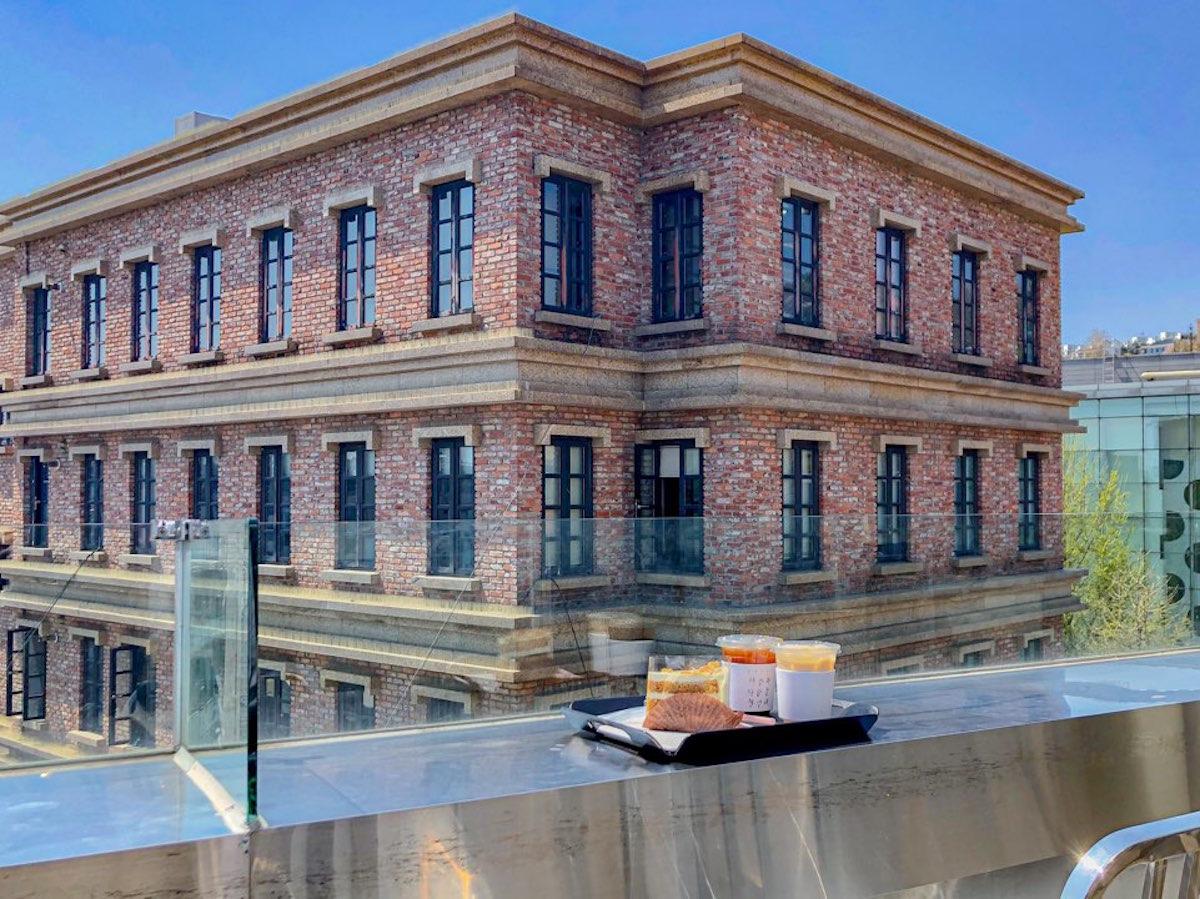 Last but least, the fifth floor. The trendiest place to take photos on Instagram in Korea. A stunning view of European brick building in the background. If not looked carefully you would think it's taken in Europe.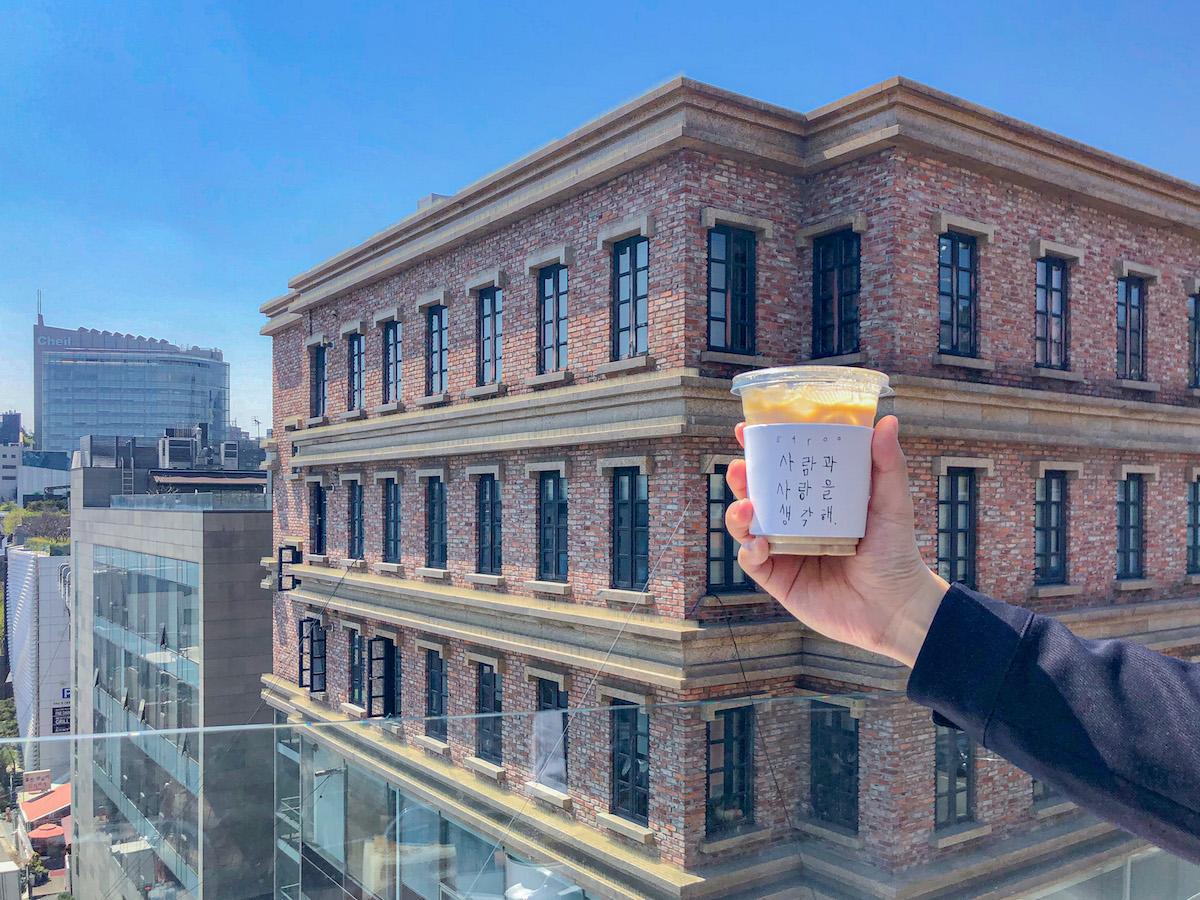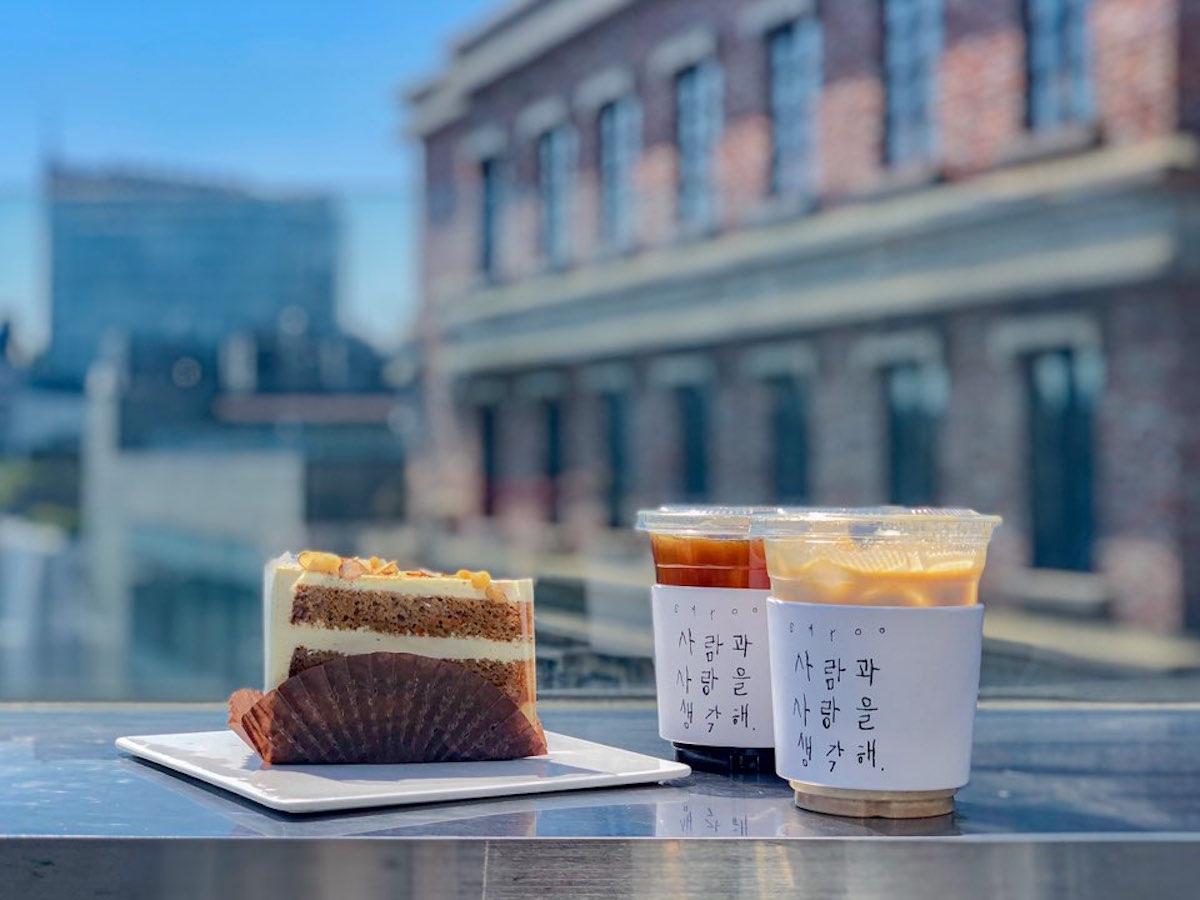 Americano, latte with peanut butter, and carrot cake were ordered. Drinks and desserts are quite expensive. The drinks tasted standard, but the carrot cake was heavenly. The sweetness was just perfect with a strong scent of cinnamon and apple bits inside. With this beautiful view in front, anything you order turns delightful.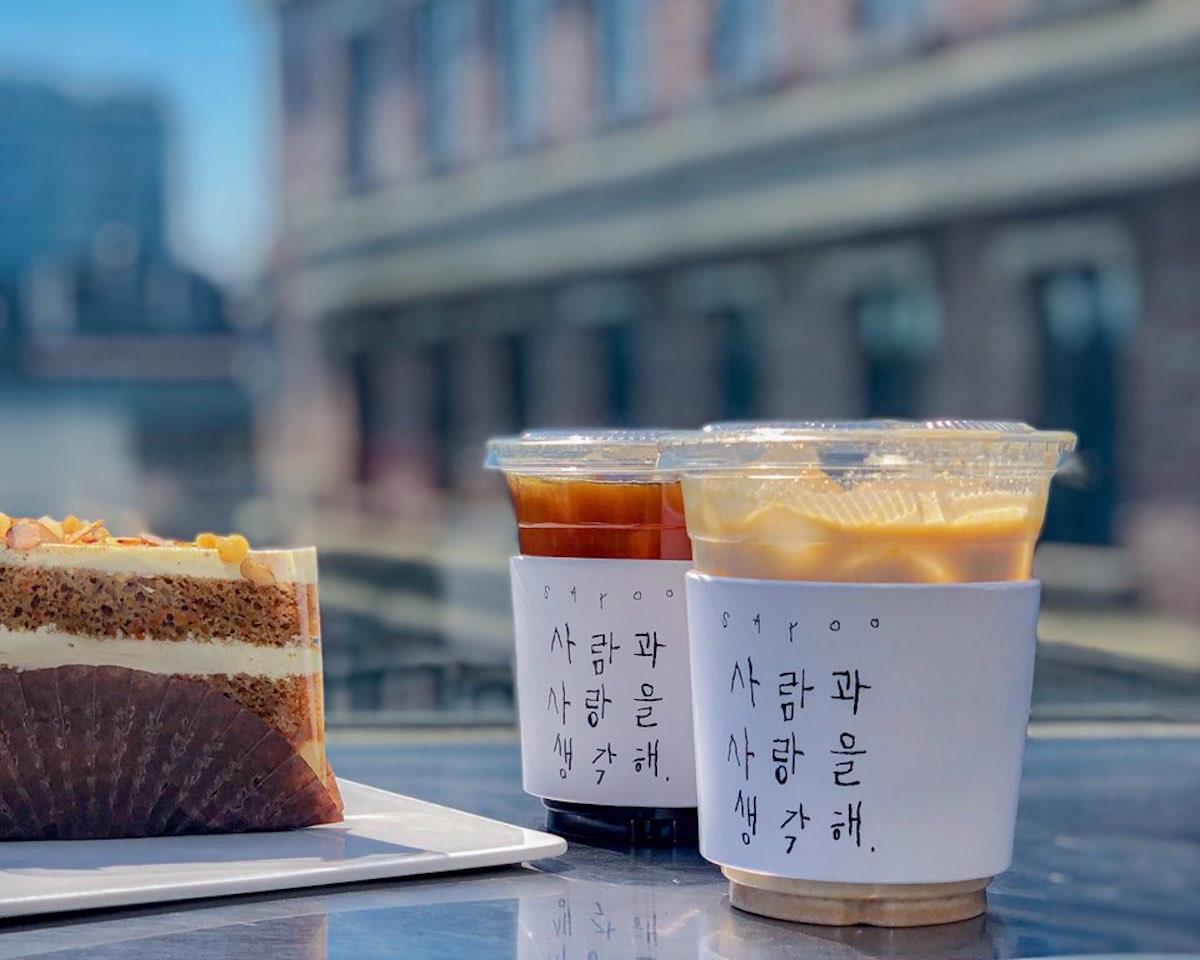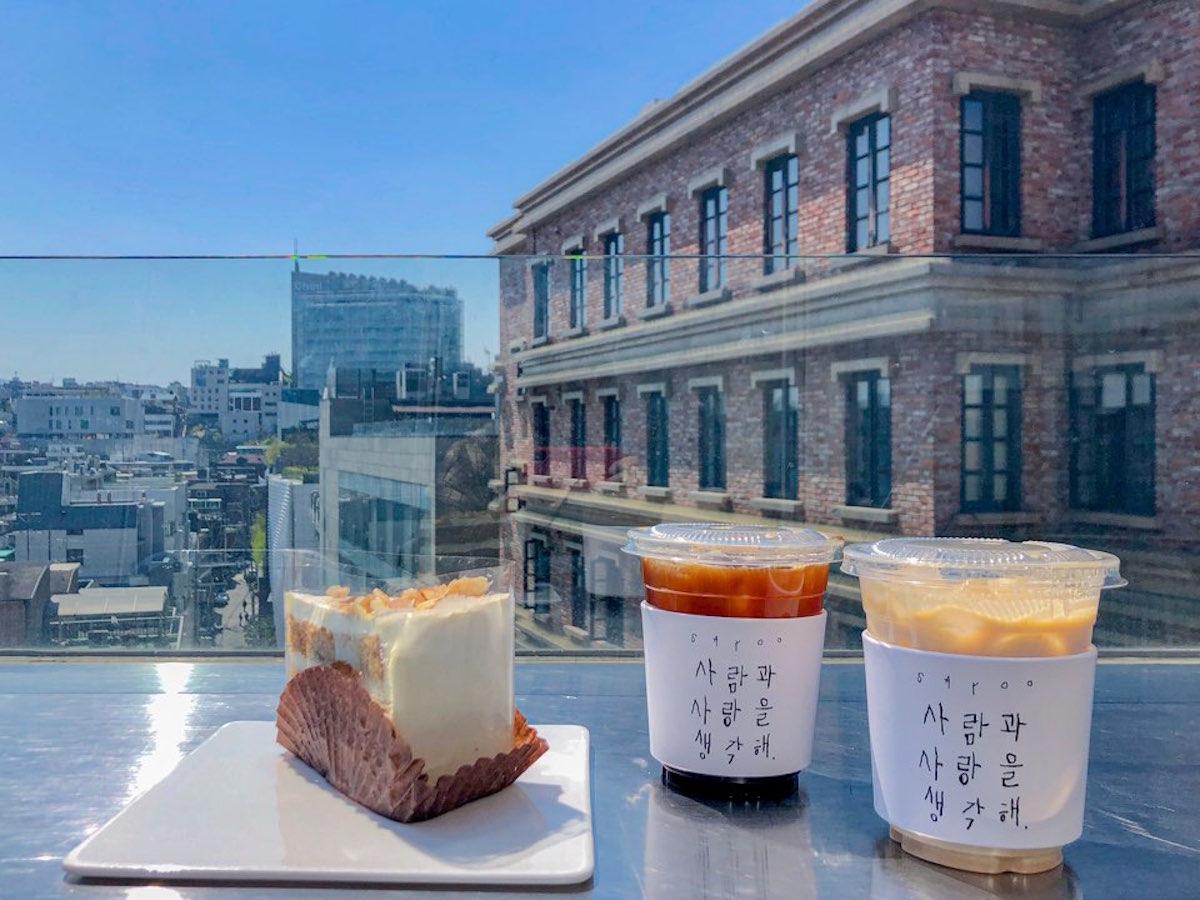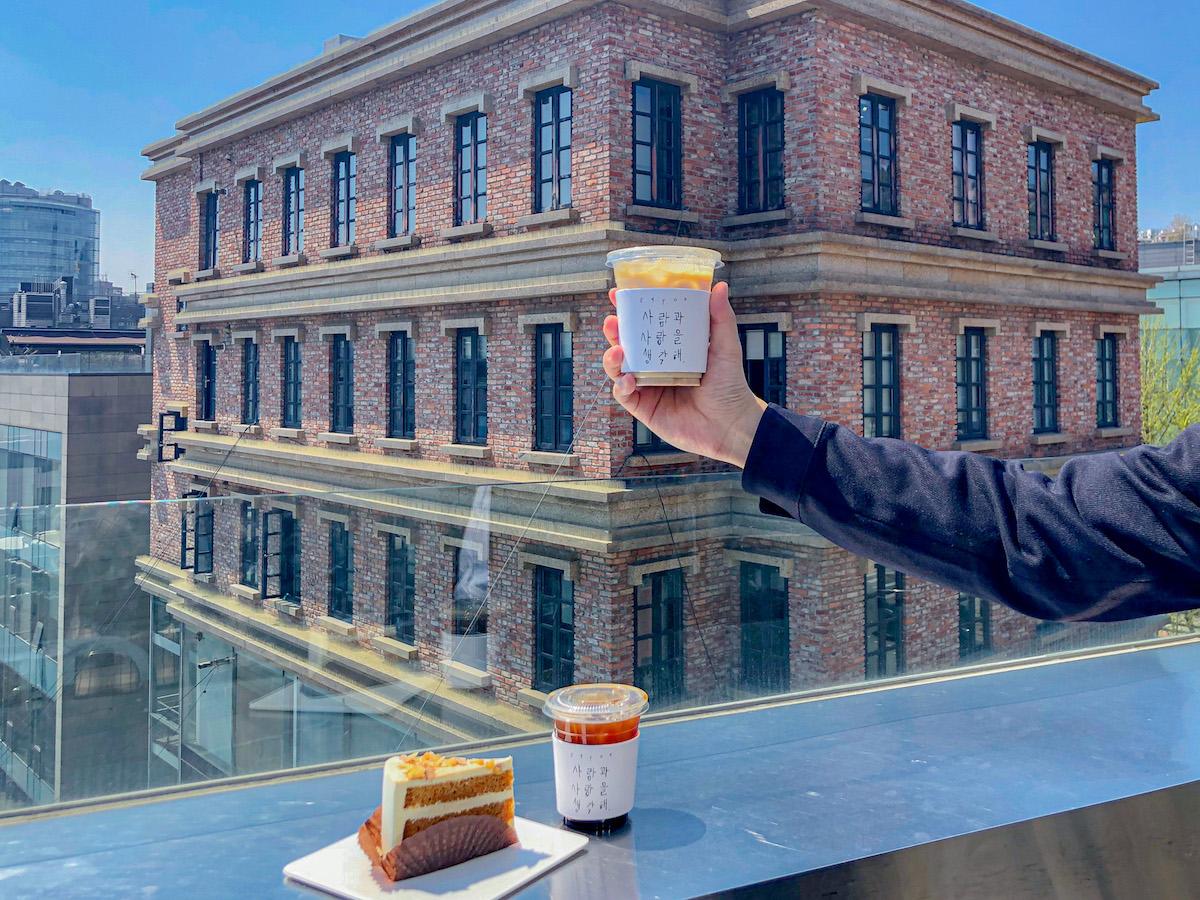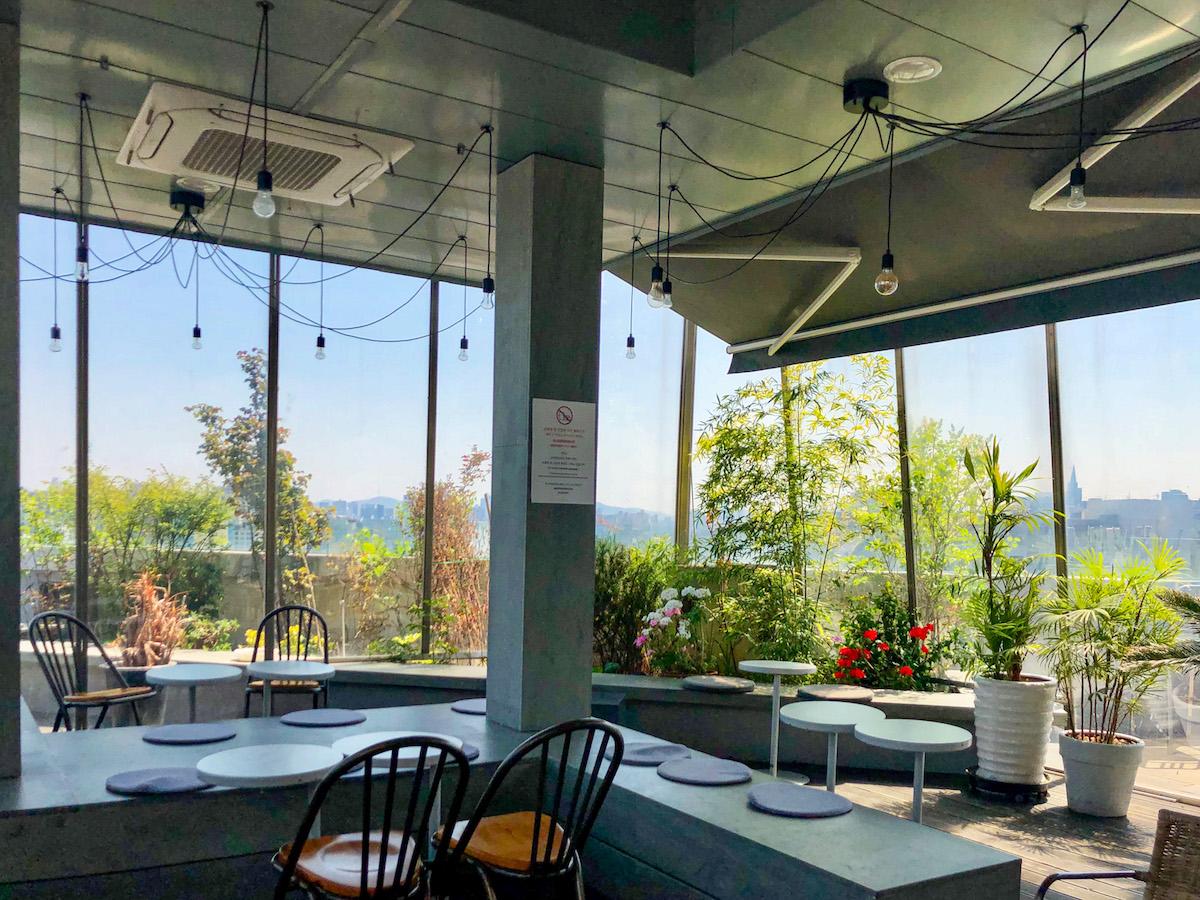 Fifth floor also has an indoor designed like a little garden. It's very green and gives a refreshing feeling.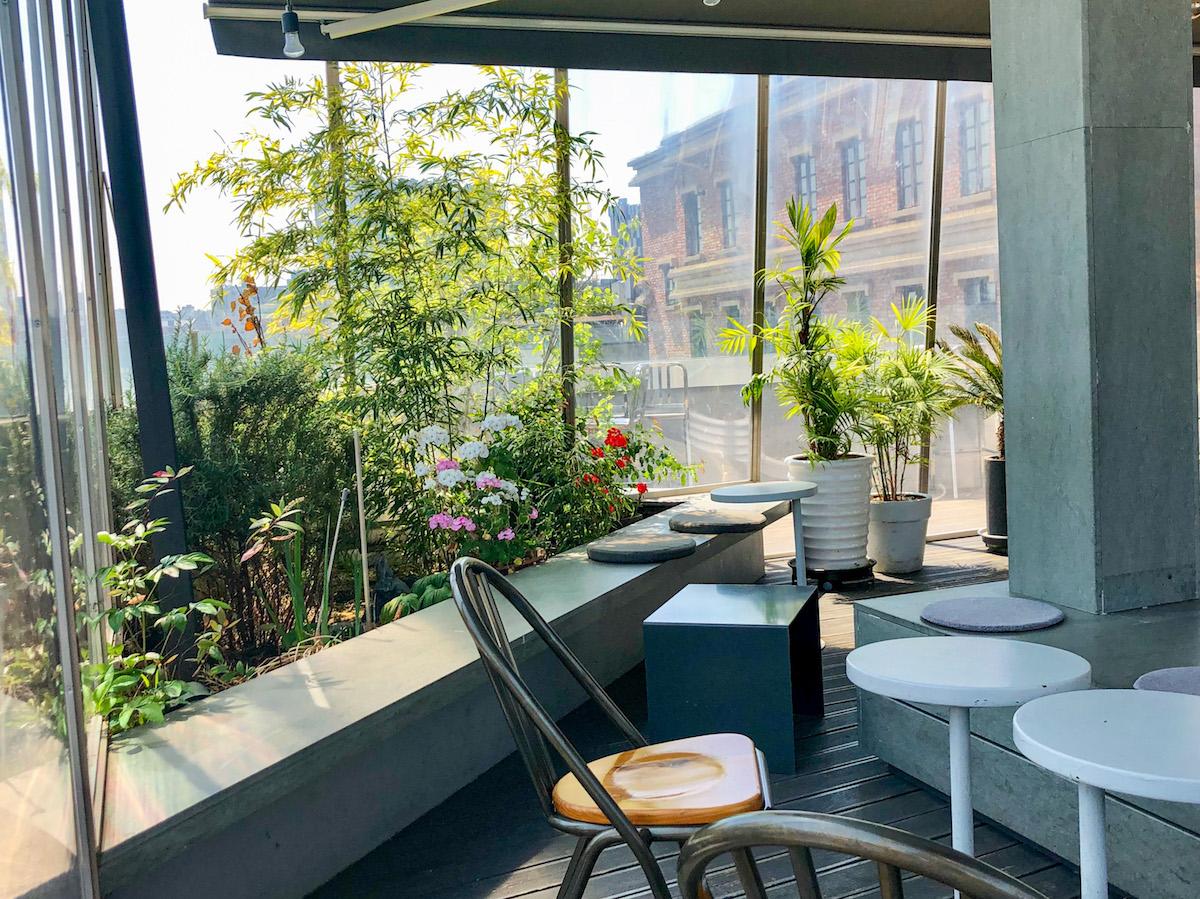 Although the price range of food and beverage is a little high, it's worths the money as it provides five different areas to explore in one place. Plus, a photo of a lifetime.
---
Direction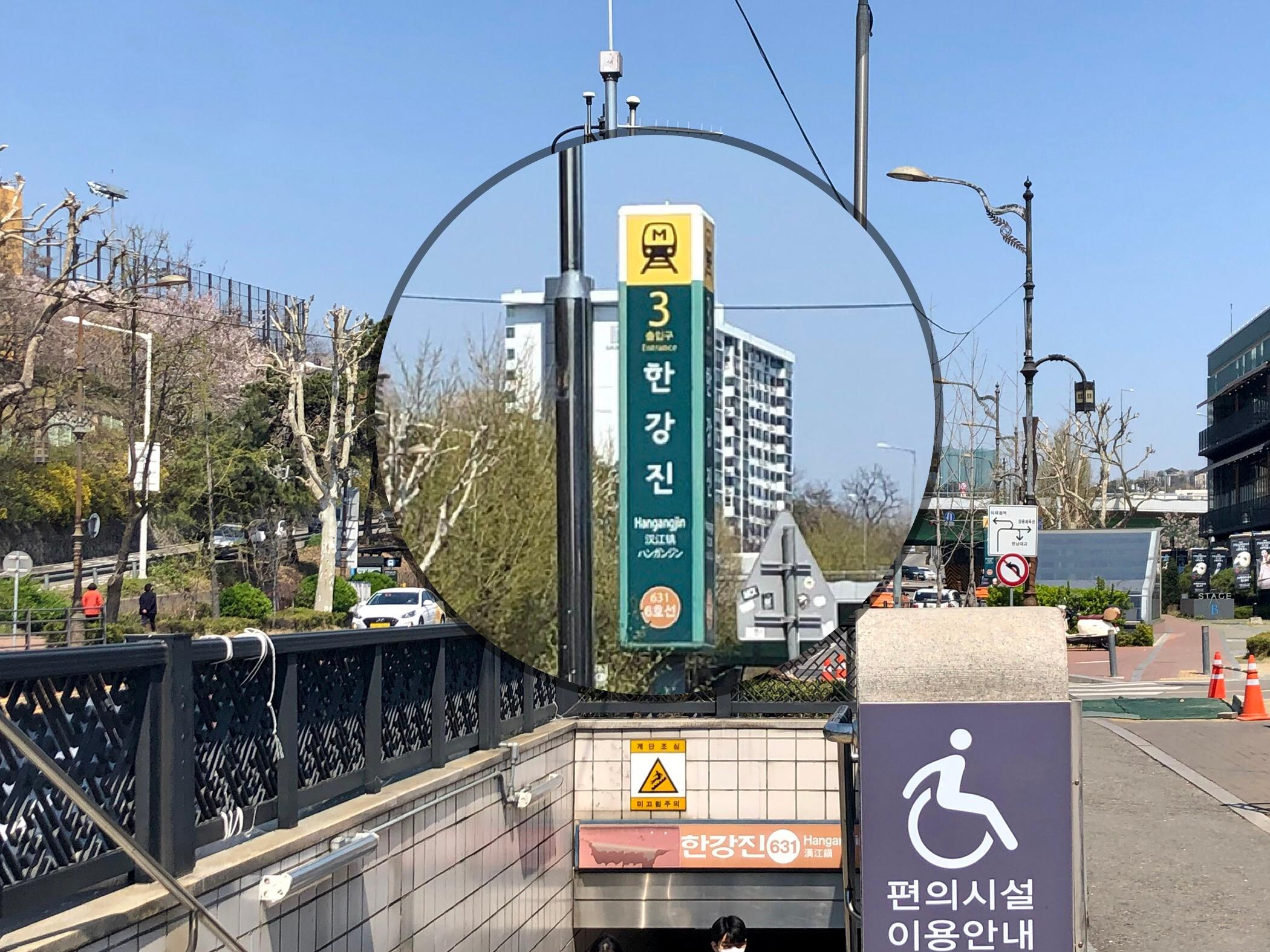 Walk straight from Exit 3 of Hangangjin Station.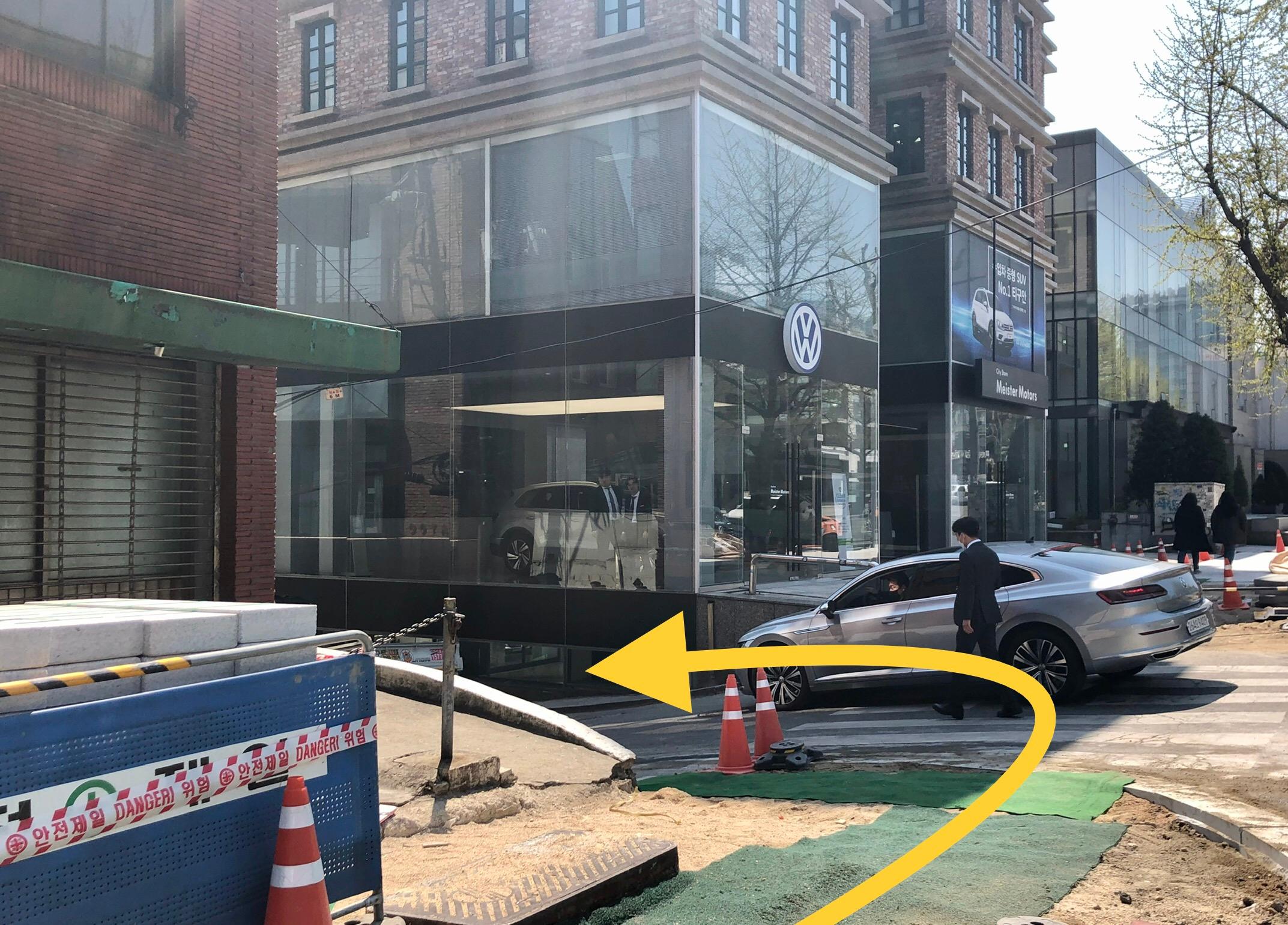 When you see Volkswagen store turn left and Sayoo will be on your left.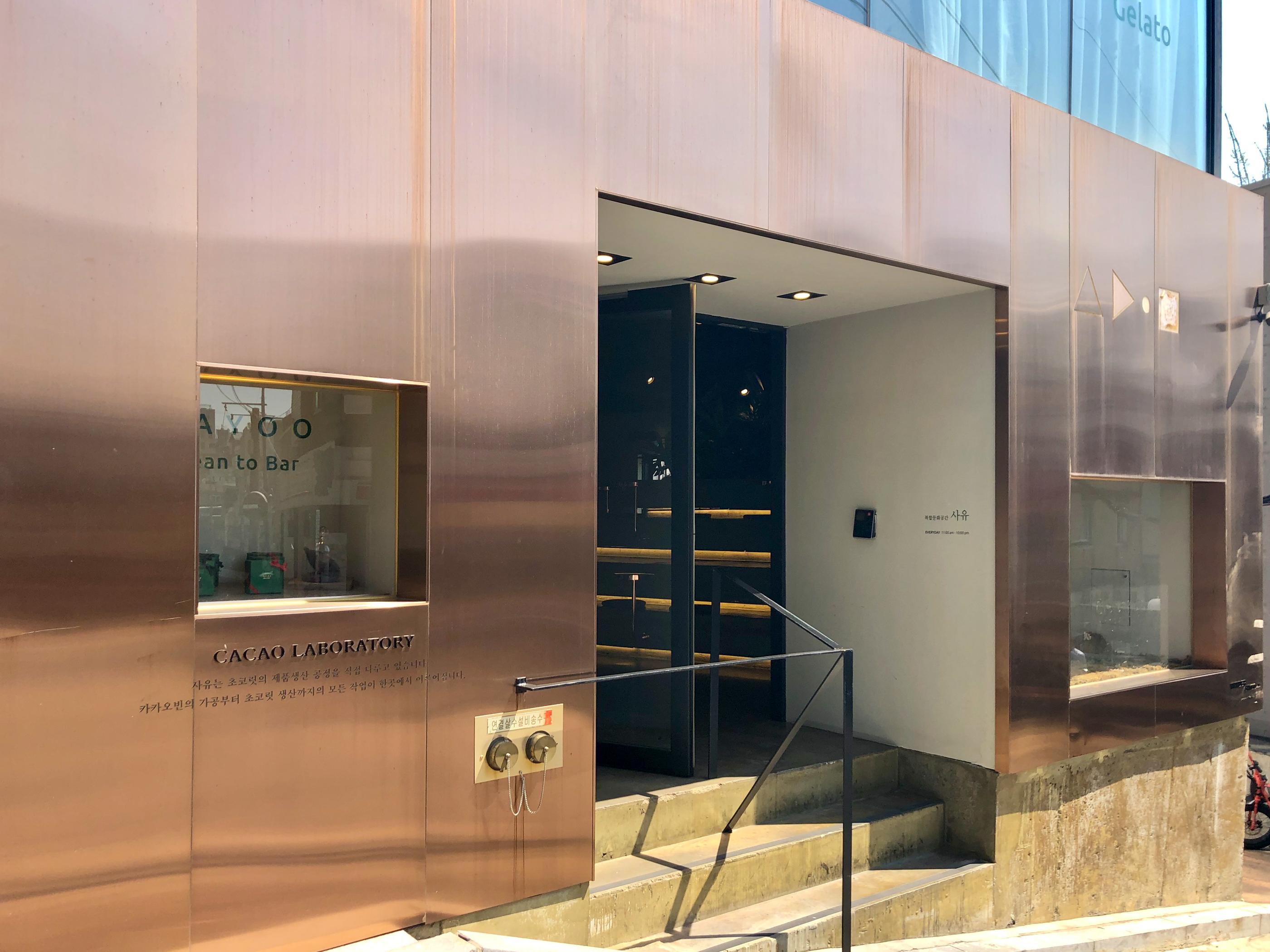 ---
If you have questions or comments about the blog post, please leave a comment below or email us at help@creatrip.com.
---