Ungteori Meat | Hongdae
5% Discounts | Only at Creatrip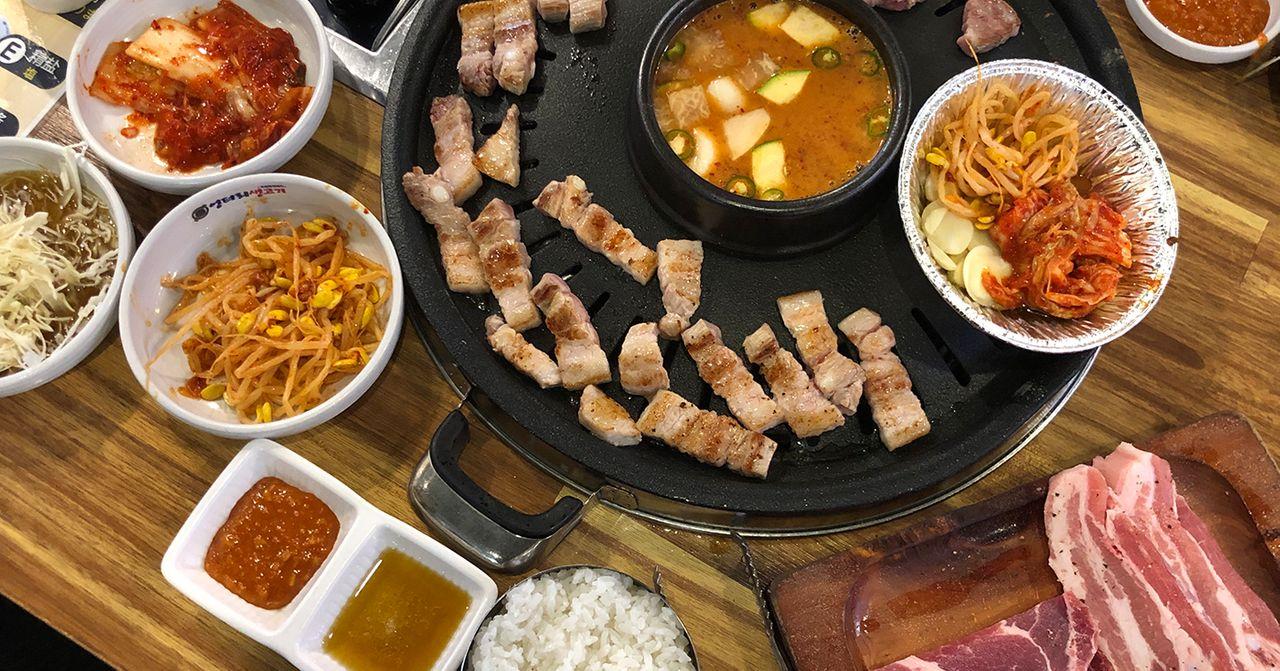 There are a lot of popular Korean BBQ restaurants in Hongdae, but Ungteori Meat is probably the most popular Korean BBQ restaurant here. It is famous for serving fresh, high-quality imported pork belly, making it popular among both locals and foreign tourists. You can enjoy 5% off at Ungteori using the Creatrip coupon available for download below!
---
Ungteori Meat

---
Information
Address: 서울 마포구 어울마당 118
2F, 118, Eoulmadang-ro, Mapo-gu, Seoul
Hours: 11:00 - 23:00 (Last Order 22:00)
---
Why We Recommend It
This is one of Korea's #1 AYCE Korean BBQ restaurants.
The meat is not frozen, so you will be getting the highest quality and the freshest cuts of meat.
Some AYCE places in tourist areas such as Hongdae or Myeongdong can get really pricey, but they are known for having affordable prices.
If you are not in the mood to eat Samgyeopsal, there are other options and cuts of meat such as pork neck, and other food items like miso soup.
---
Things to Keep In Mind
Present the coupon at checkout and receive a 5% member discount.
You do not need to make a reservation before using the coupon.
If you have any problems using the coupon, please contact help@creatrip.com!
When ordering the unlimited menu the pork belly/ neck meat, as well as the soybean paste stew, are unlimited. You can also have an unlimited amount of vegetables and side dishes from the buffet bar.
The allocated meal time per party is limited to 2 hours.
---
Menu
Over 7 Years Old (Price for 1 person if dining alone)

15,800 KRW

10,000 KRW
---
Our Visit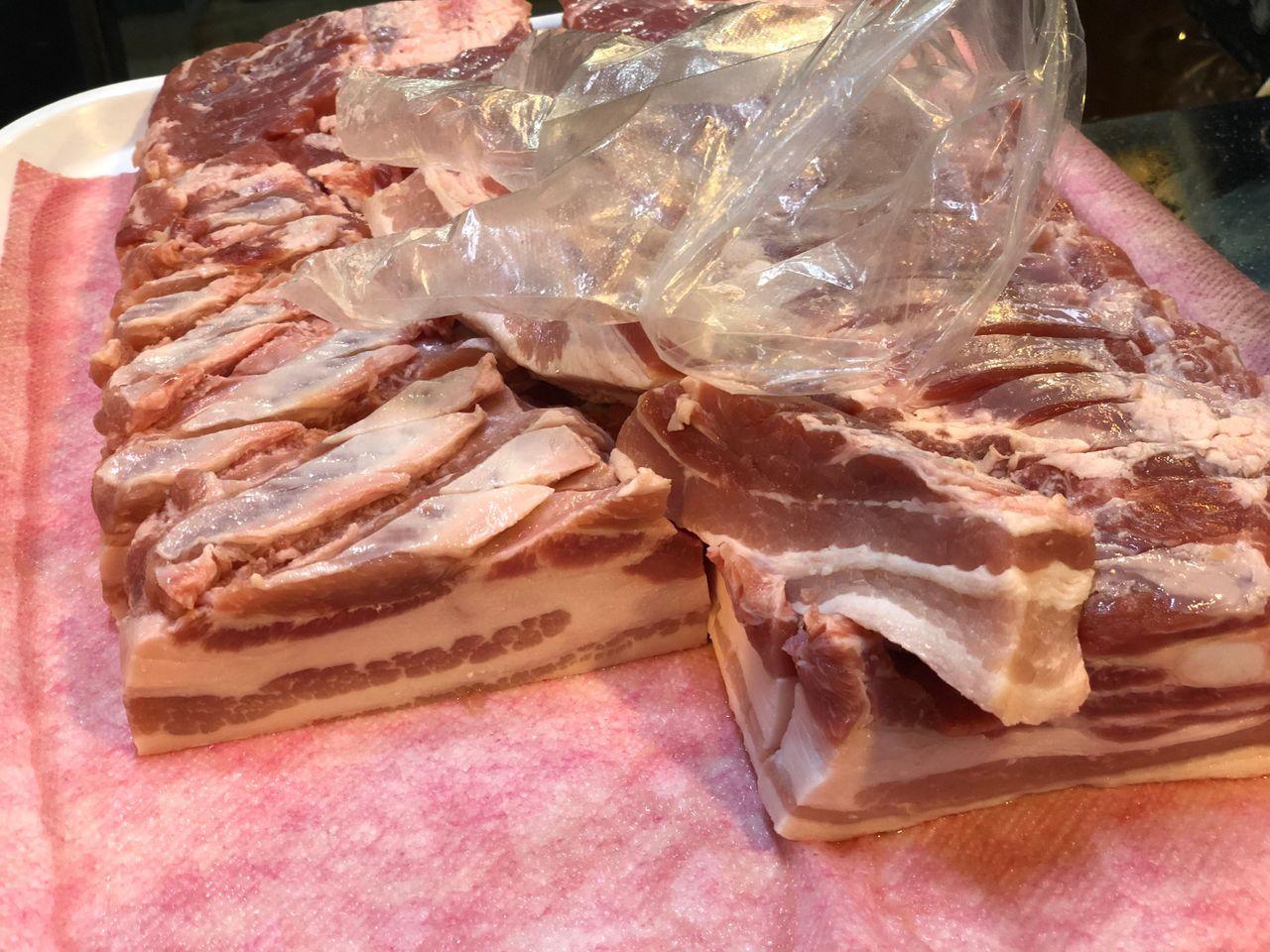 Hongdae Ungteori Meat is famous for its fresh meat and pork belly/pork shoulder meat, with an All-You-Can-Eat price of just 14,800 KRW. When arriving, you will probably have to wait for awhile as it is very popular. If you arrive at peak time, such as lunch or dinner, expect to wait more than thirty minutes.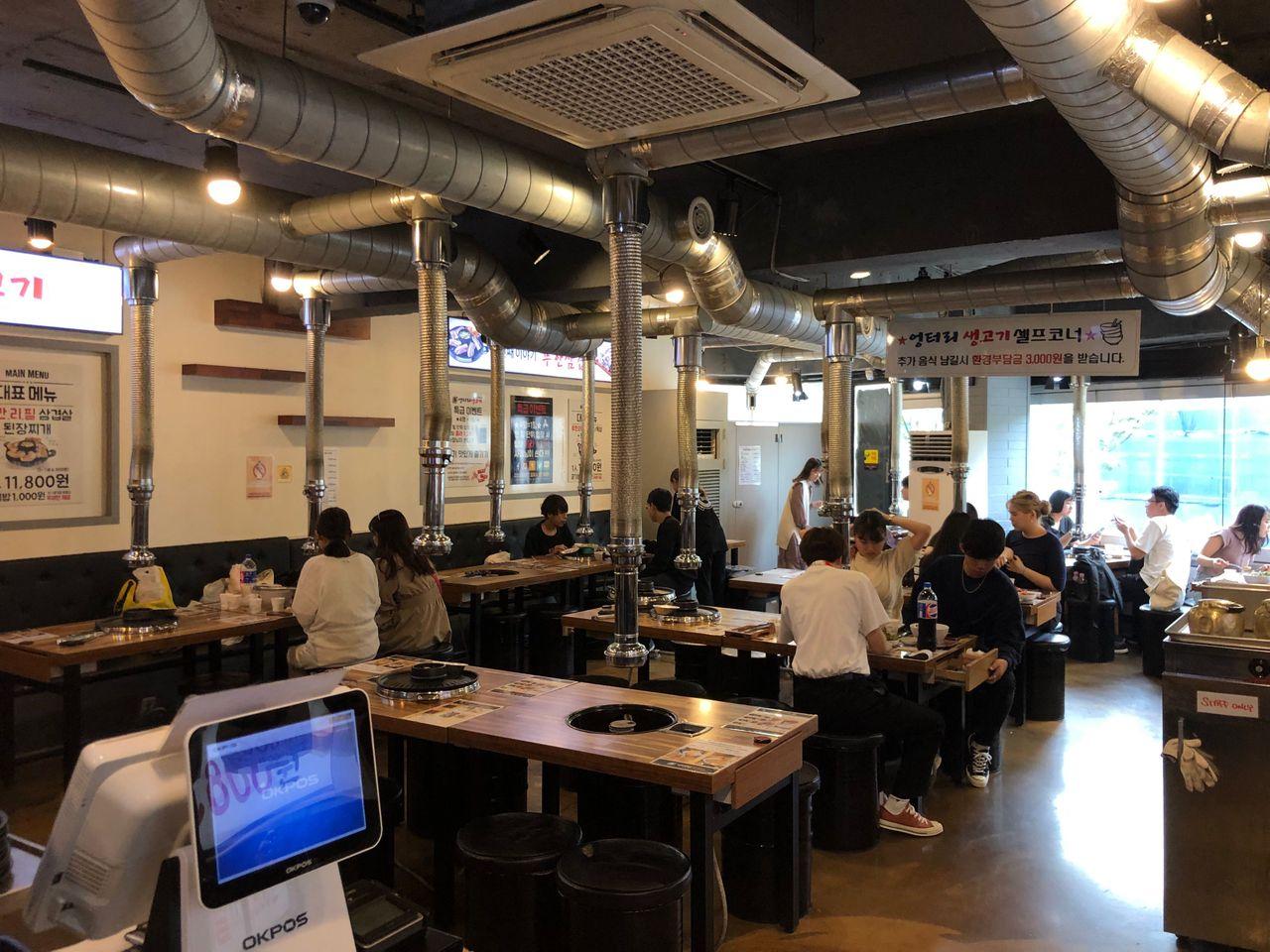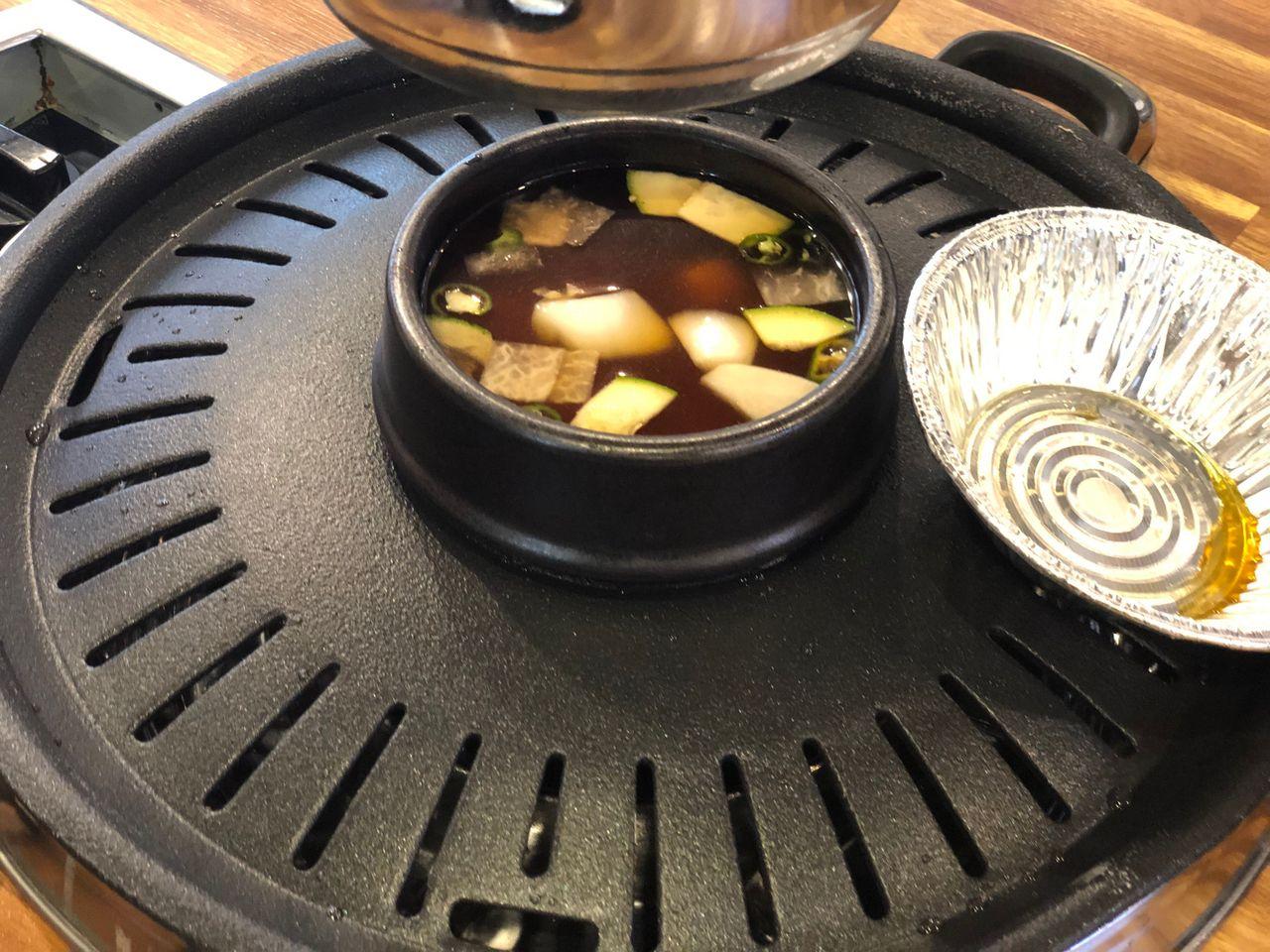 At Ungteori Meat, you don't have to use any Korean or English to enjoy the restaurant. Everything is self-serve, from the meat to other side dishes and even the soybean paste stew.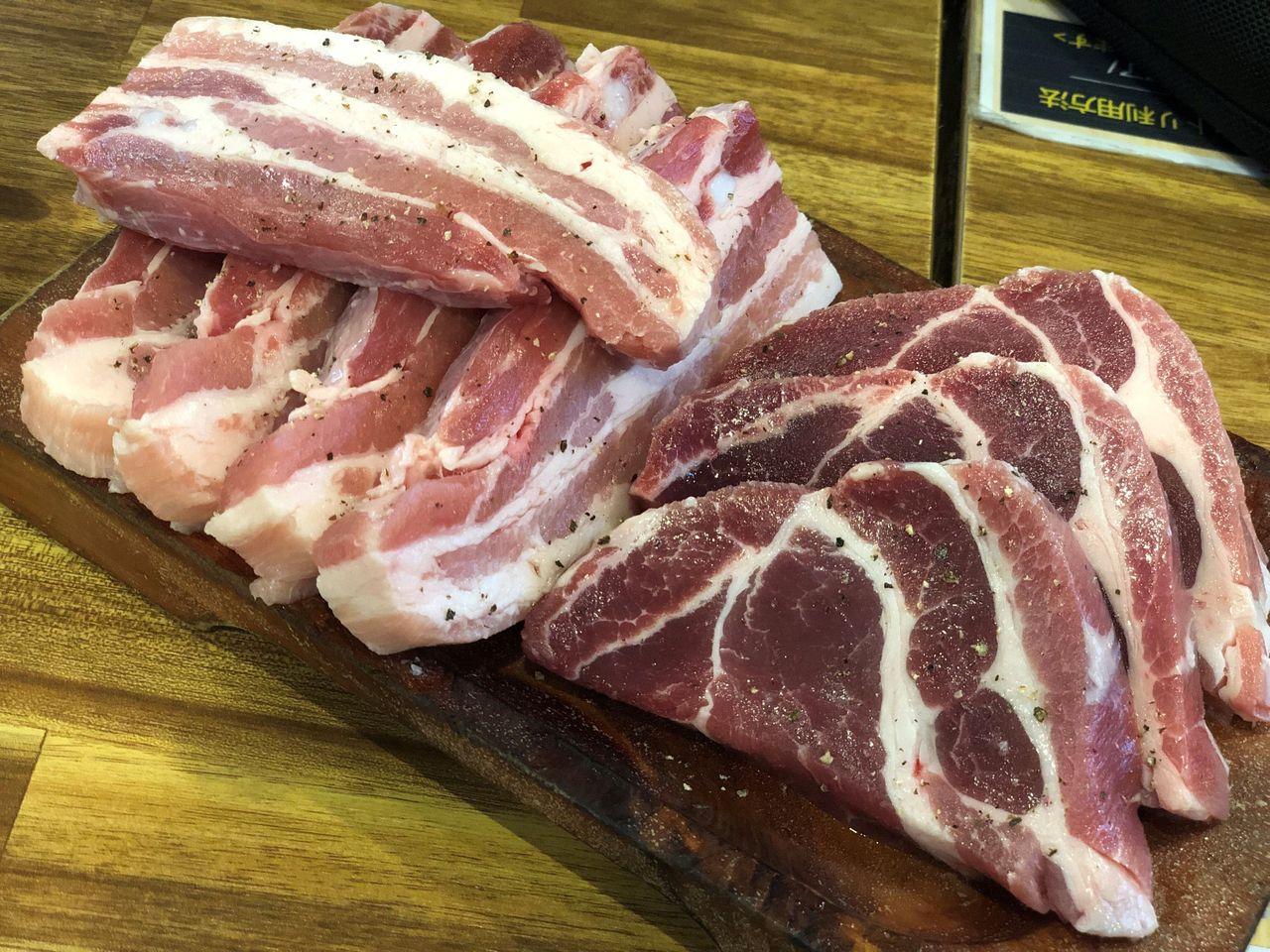 Look at the amazing quality of the meat! The meat is not frozen, so you can enjoy the fresh taste of the meat.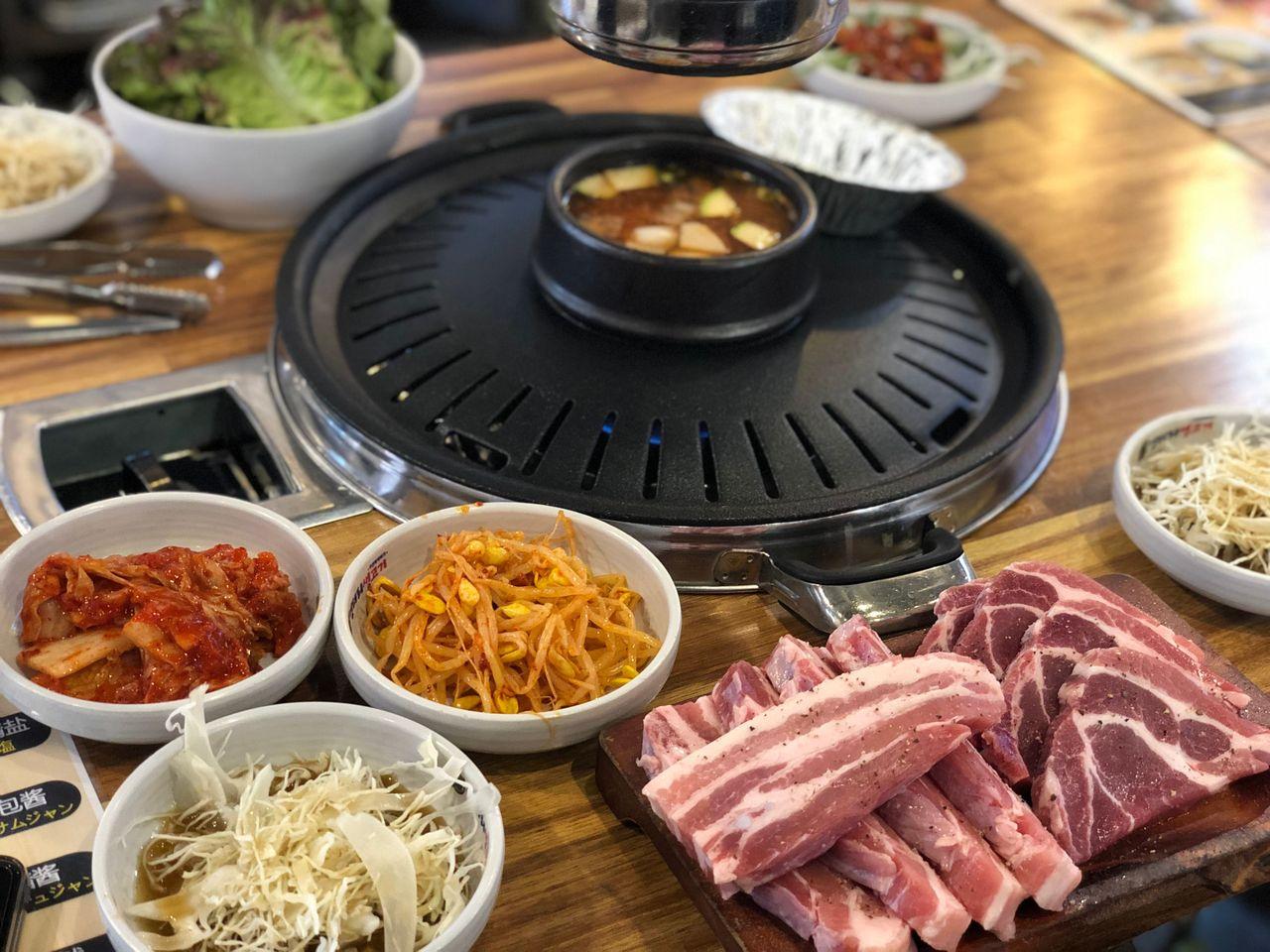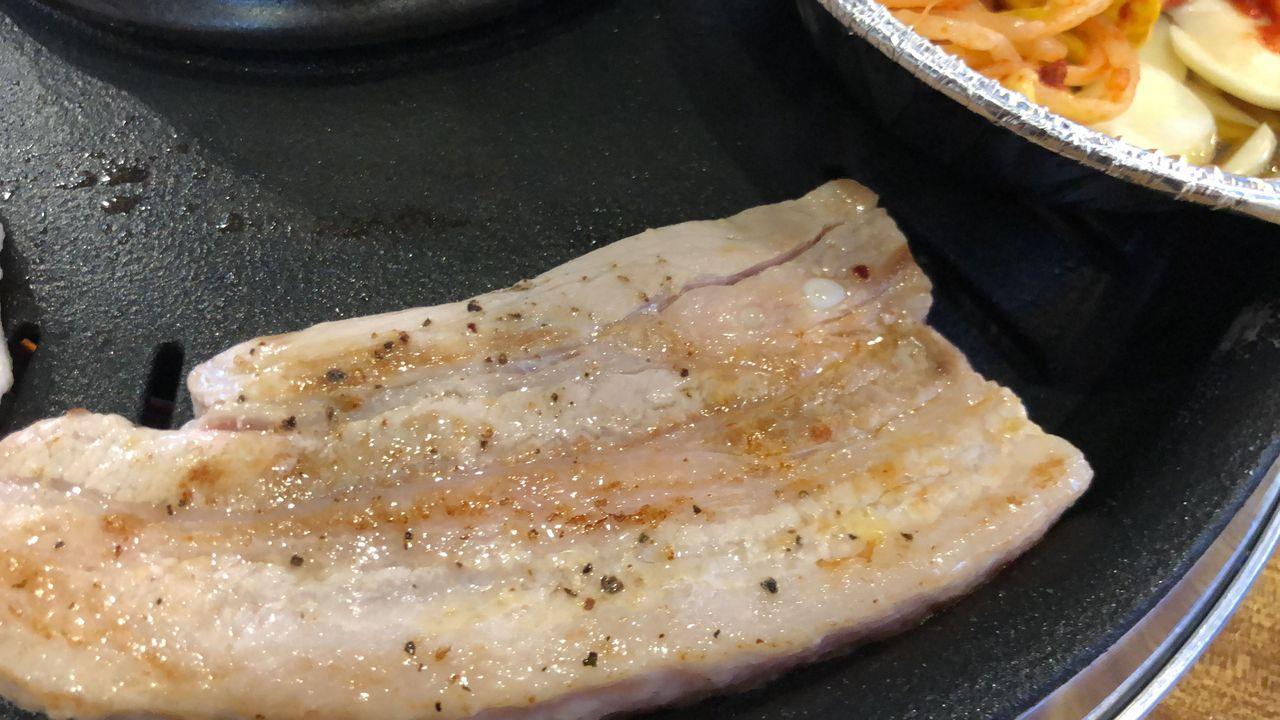 Living in Korea means that we have tried a lot of meat at various restaurants in Korea! However, we thought that the meat prices here was the best value out of all the places we had visited. As the meat is not frozen, it can be cooked very quickly to a golden brown.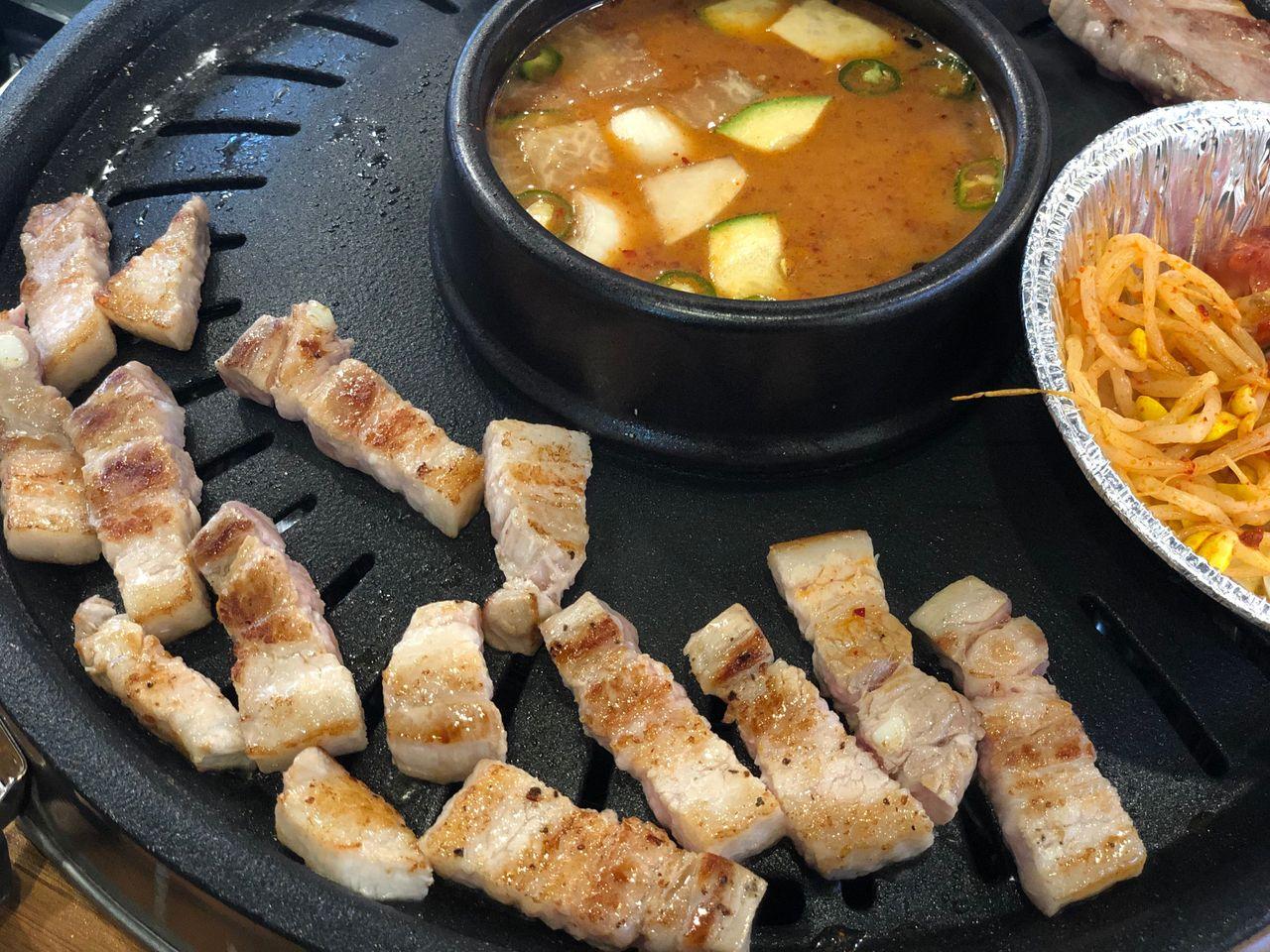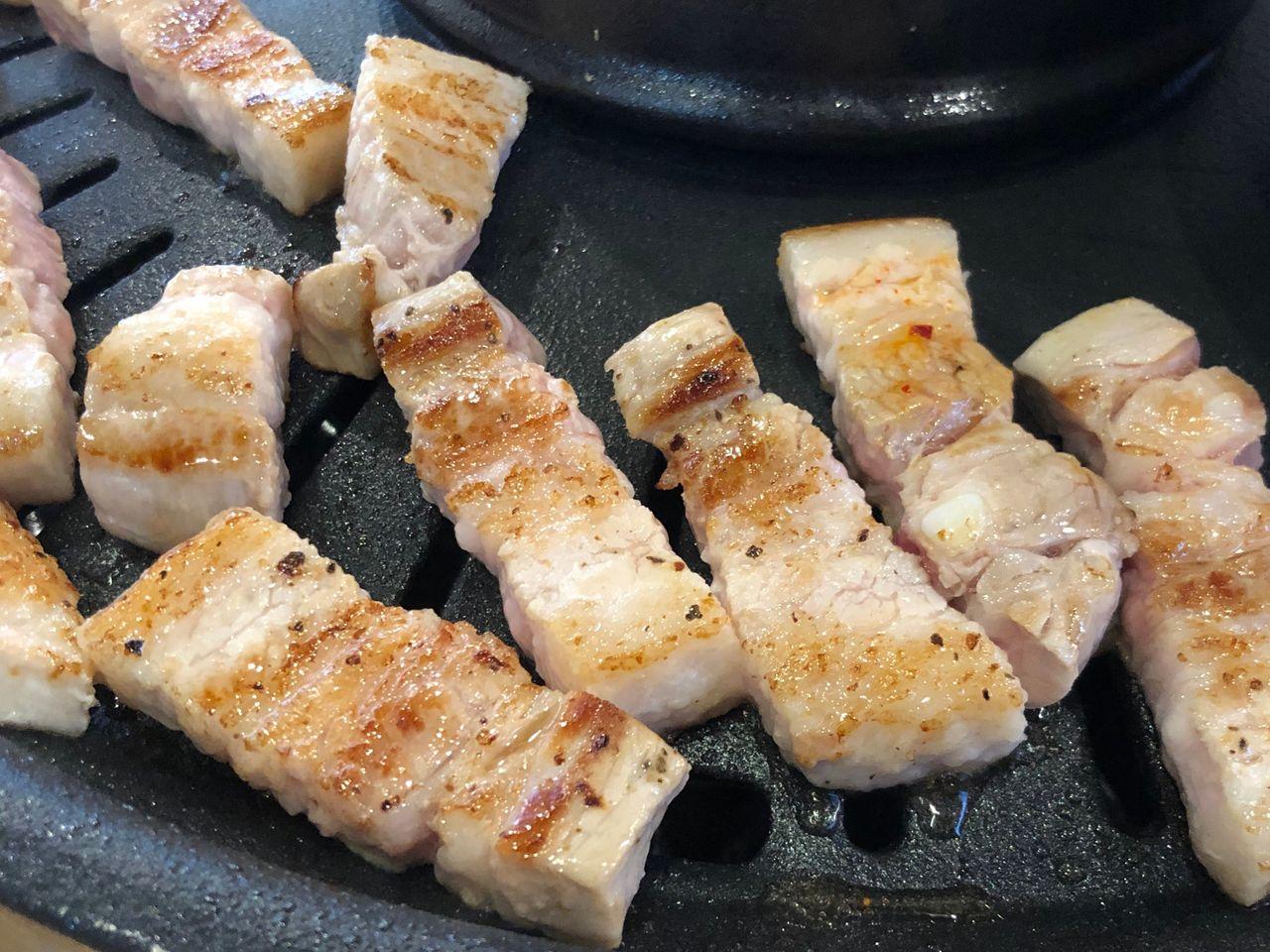 There are various sauces available for you to eat with the meat but the sesame oil and salt together is the best combination in our opinion to dip the meat in and eat.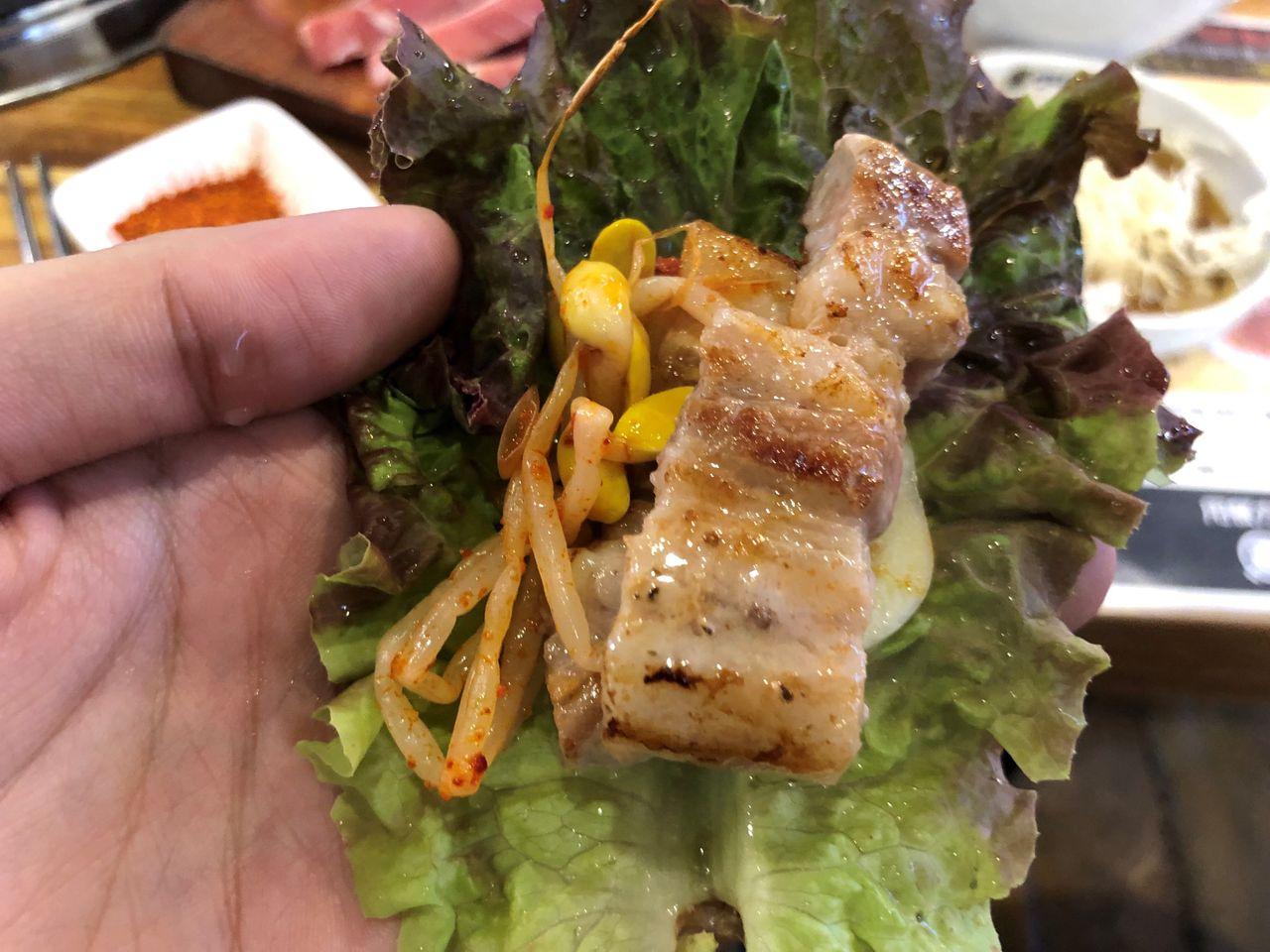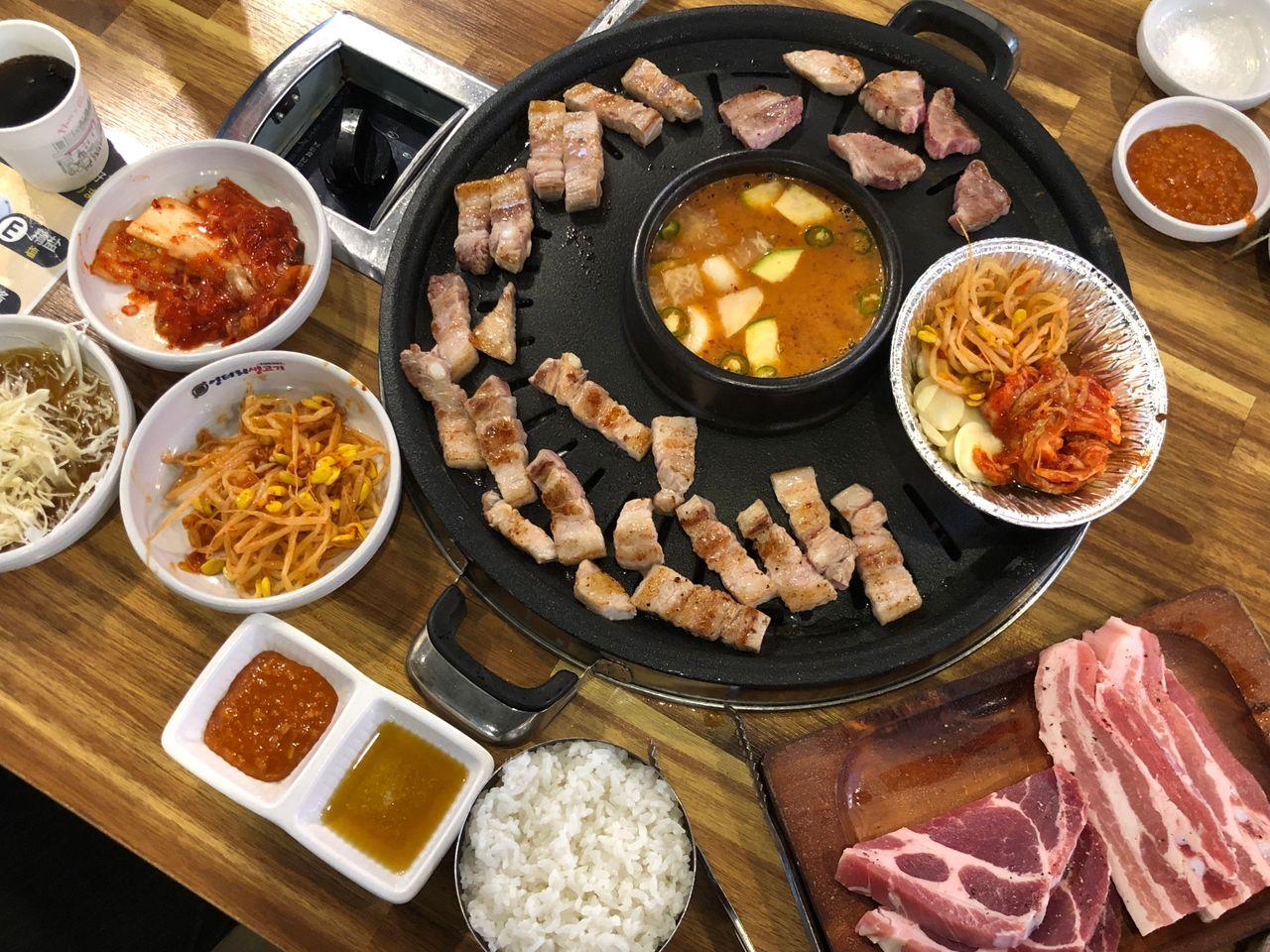 Another dish that goes really well when eating meat is Bibim and Mul Naengmyeon as it is very refreshing to eat together with pork belly or other types of meat. If you want to try Raw Beef you can order it here at Ungteori Meats. If you don't think there is enough seasoning, you can put some more sesame oil on it and enjoy it.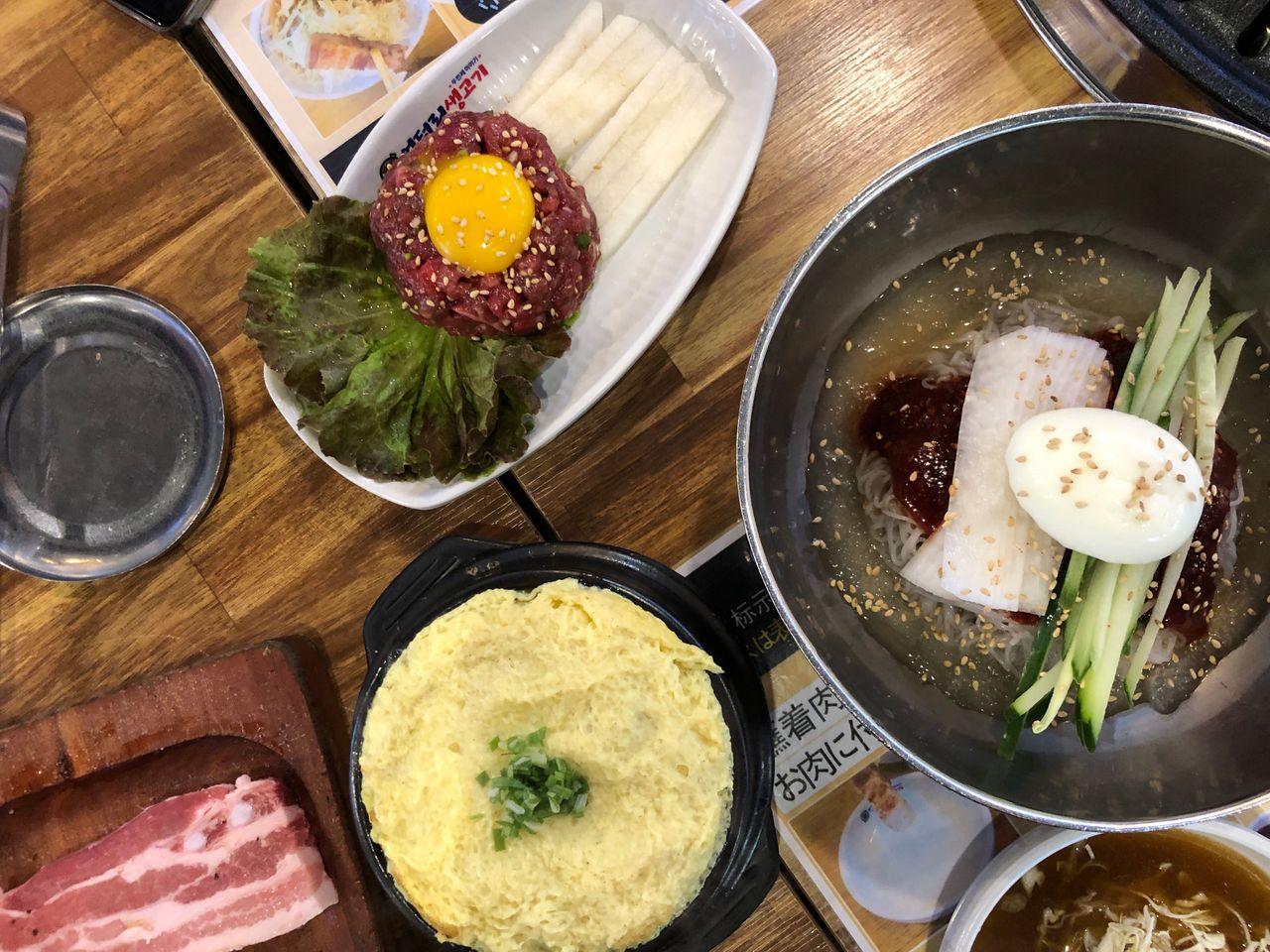 Aren't you hungry just by seeing this photo showing a filling table full of things to eat? There are so many popular restaurants in Hongdae, but Ungteori Meat seems like it is especially popular amongst both Koreans and foreigners.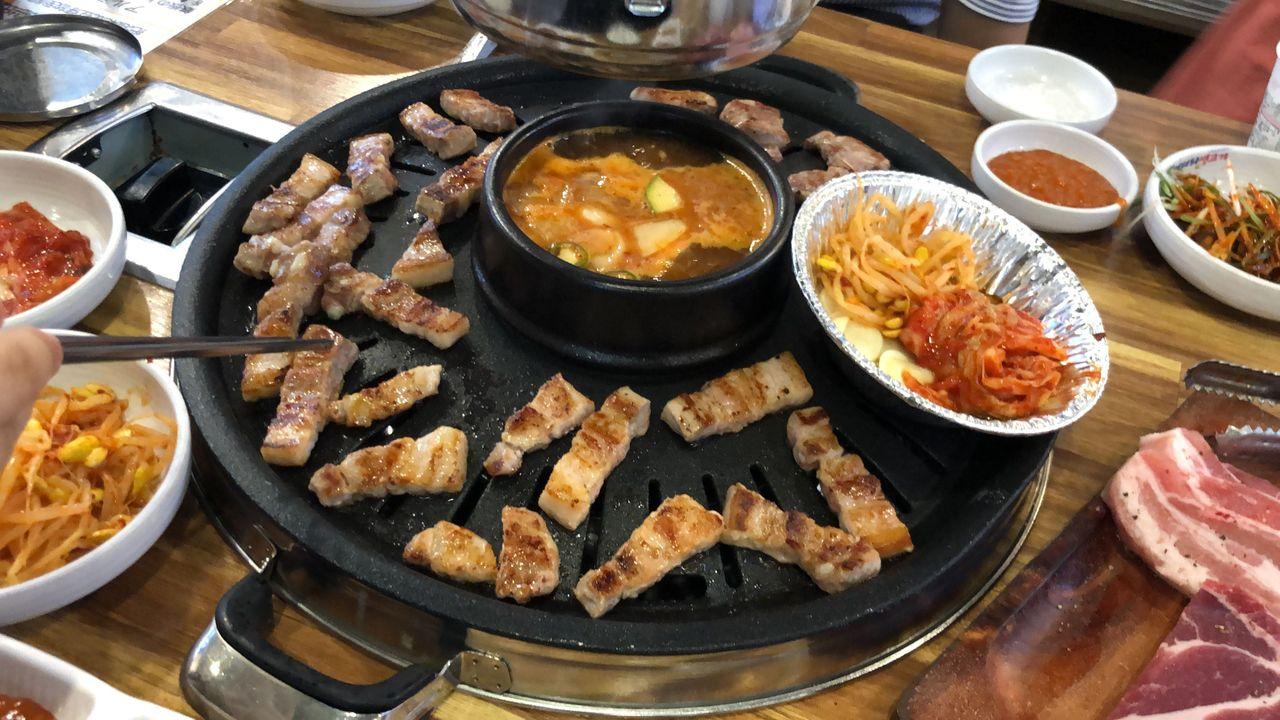 Just like we said, at the self service bar you can find various sauces, vegetables, and side dishes available. There are also English/Japanese/Chinese translations of the dishes so don't worry that you don't know Korean.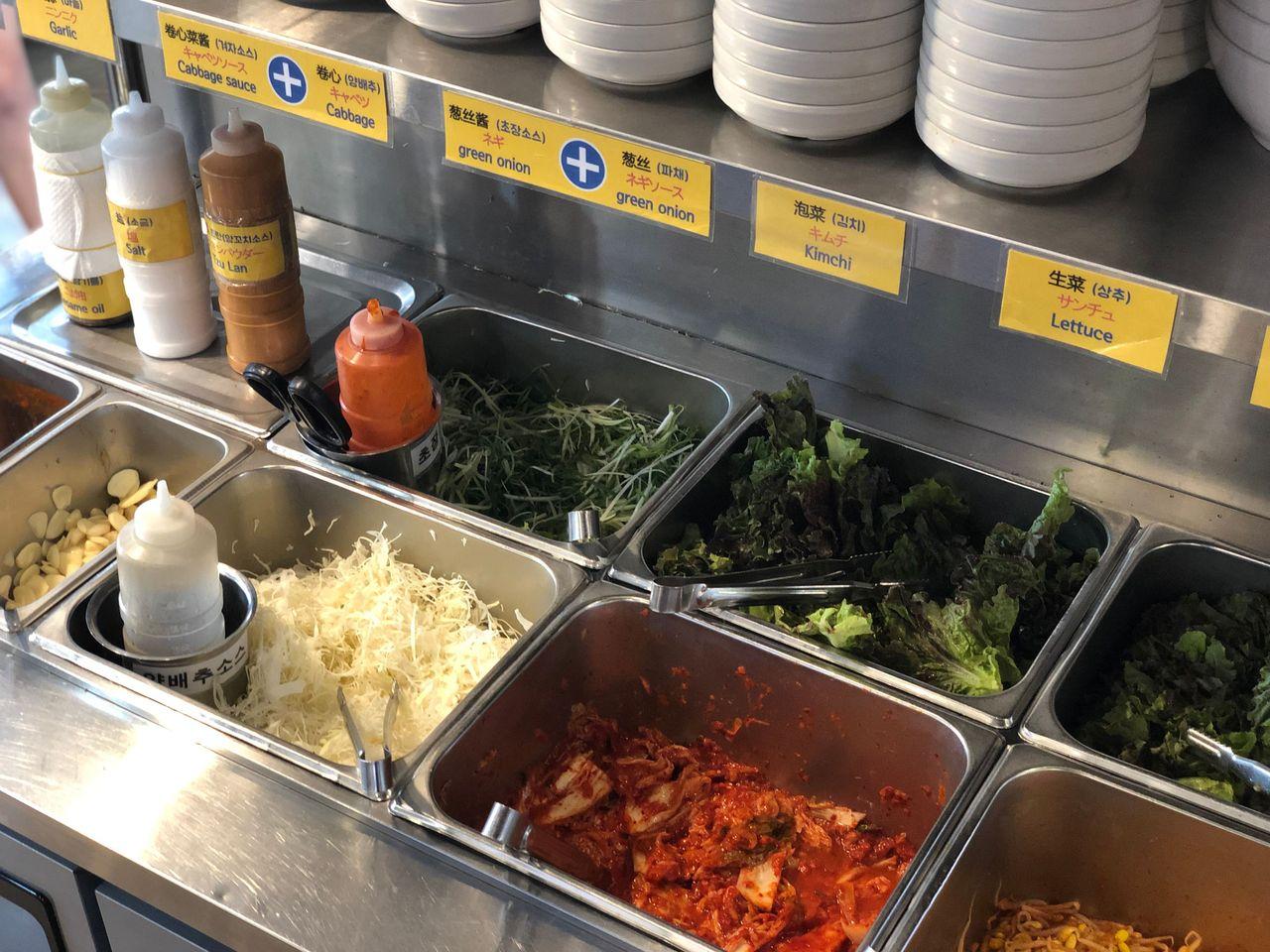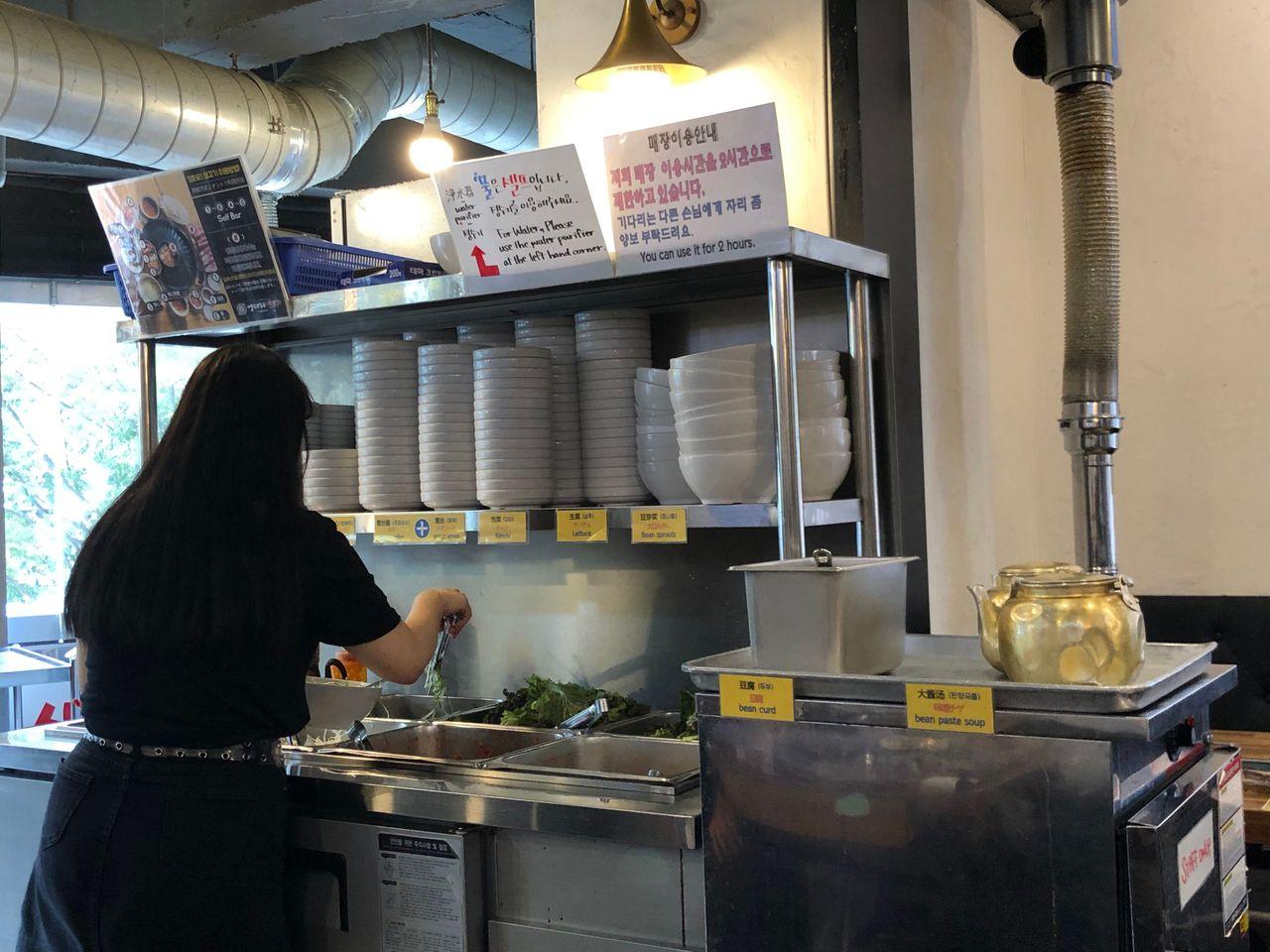 The Soy Bean Paste Stew gets automatically refilled when it runs out just like other side dishes so don't worry and eat a lot. If you come here with 4 or more friends you can also receive a 1.25L bottle of coke for free!
---
How to Get There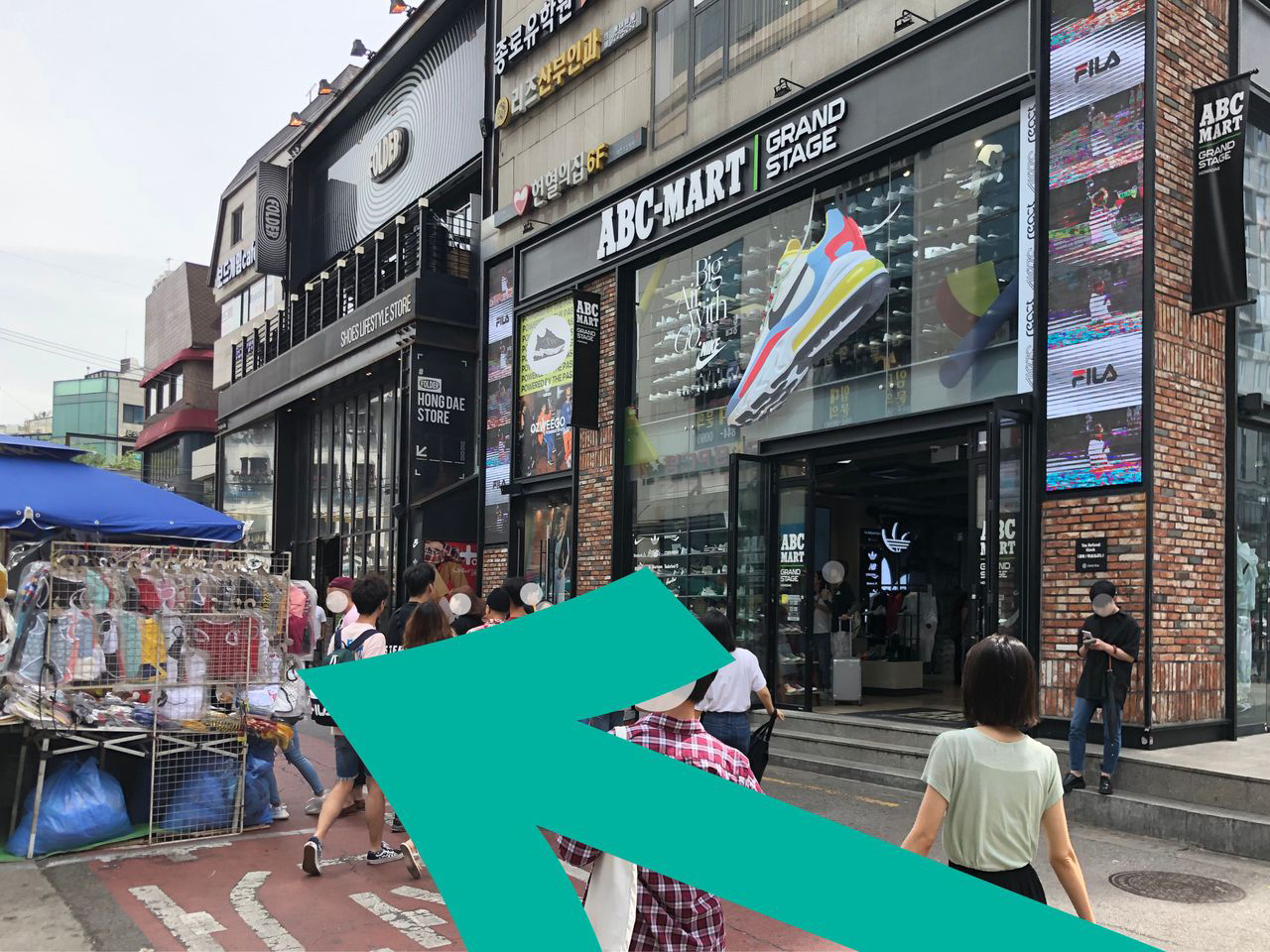 Go left and then straight from Exit 9 of Hongik University Station.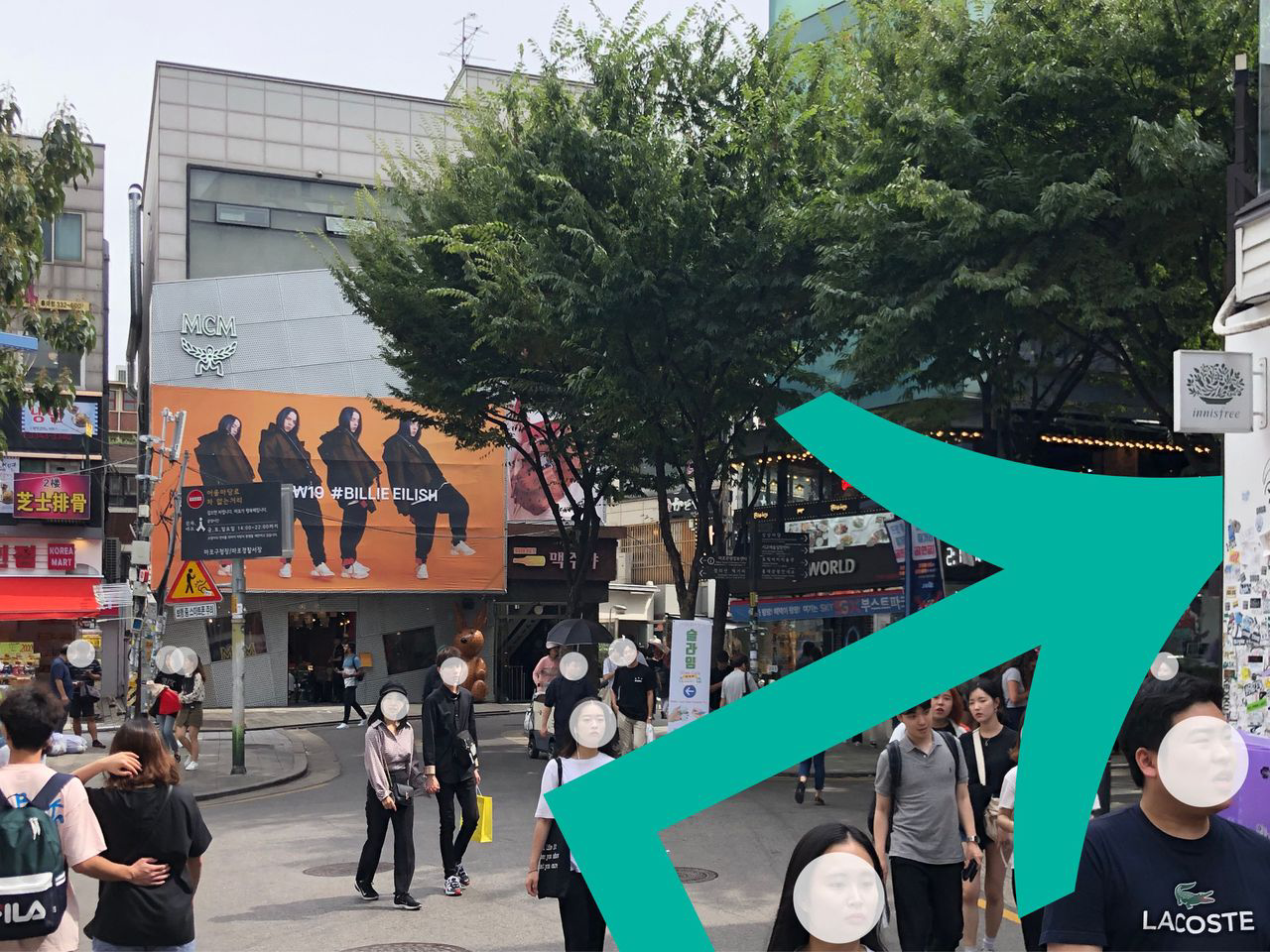 Pass Innisfree (Olleh T-World in front) and go right.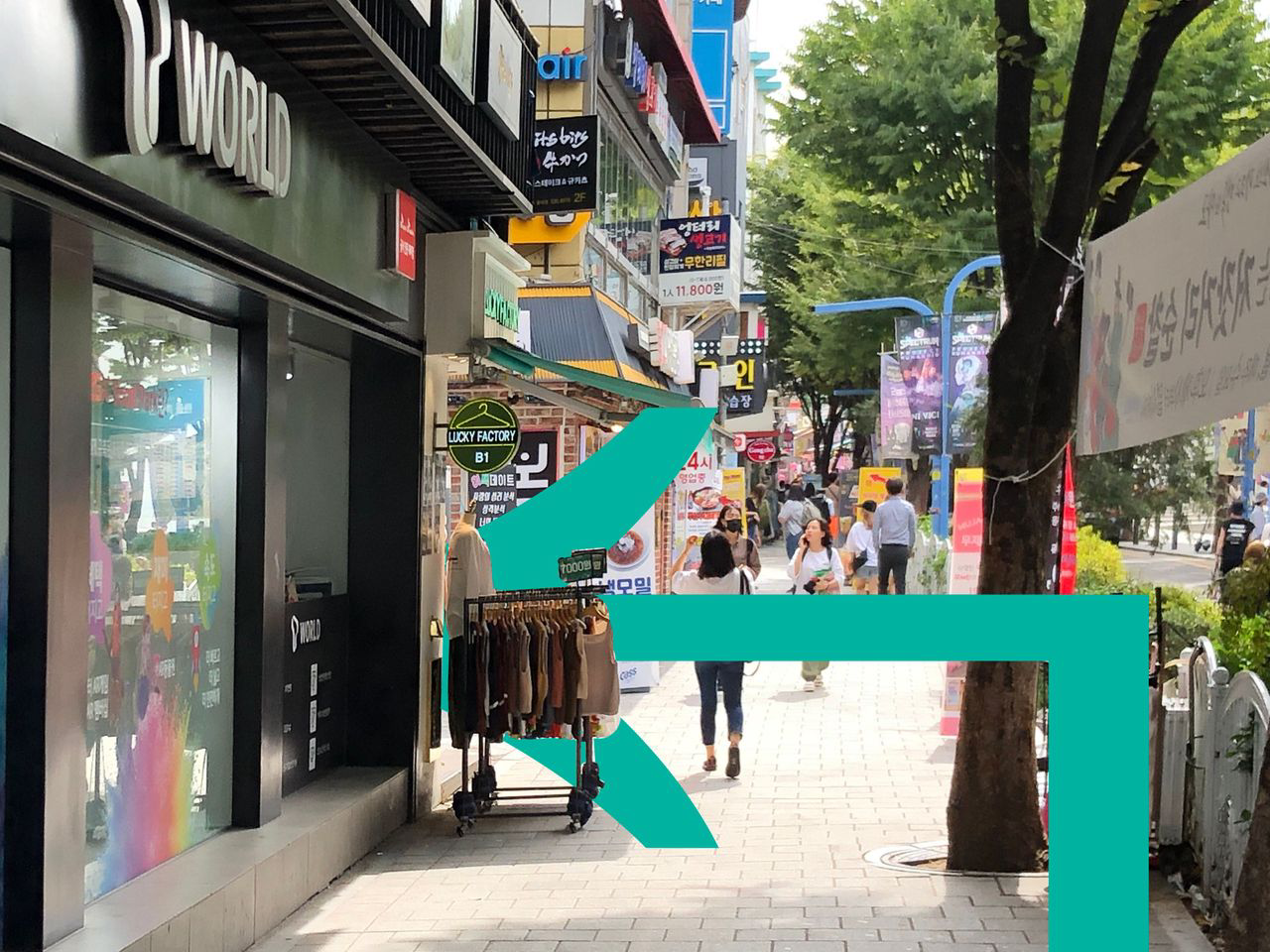 Turn left at the alley.
There will be a lot of signs.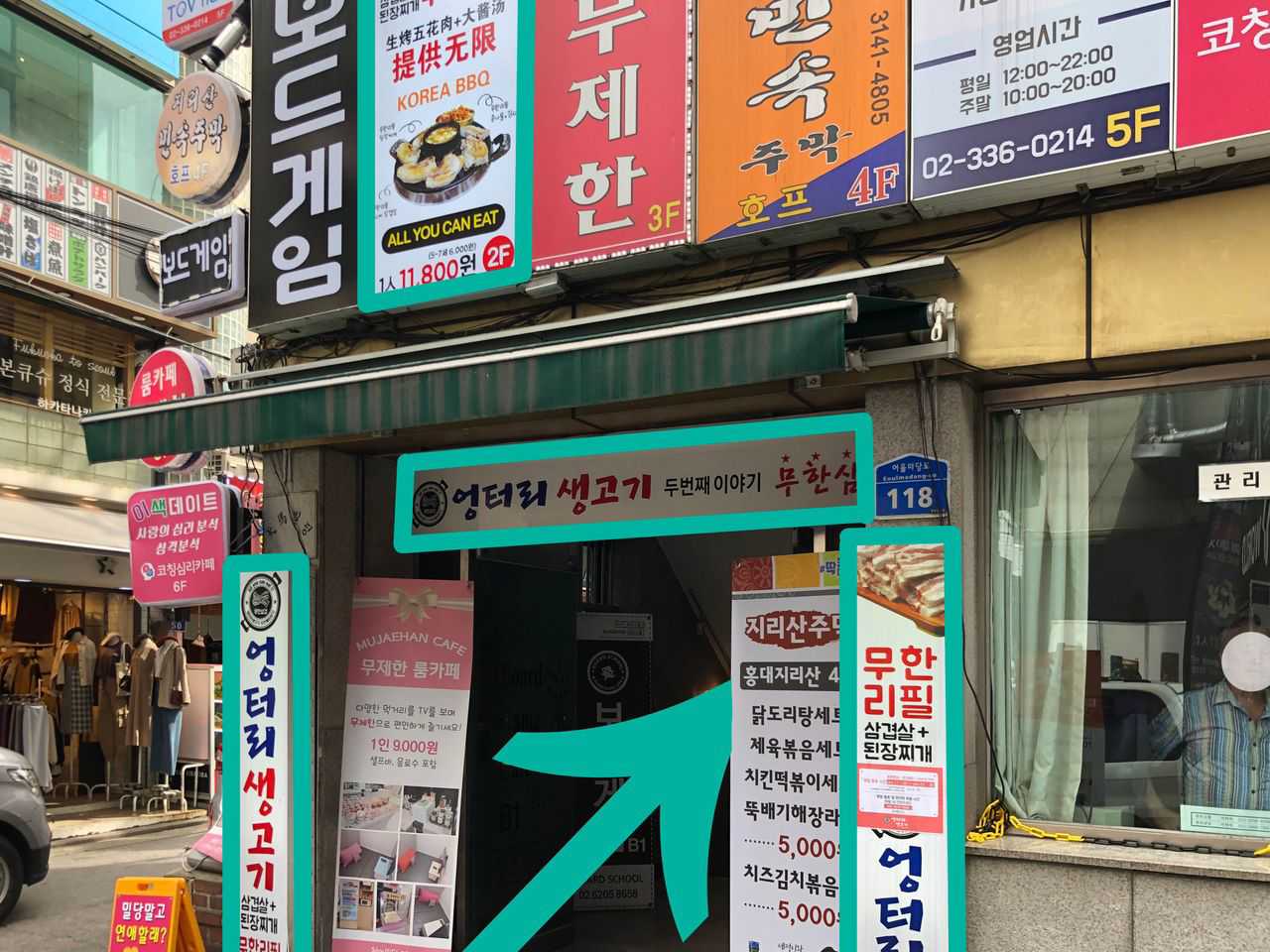 If you go up to the second floor you will arrive at Ungteori Meat.
---
Ungteori Meat 5% Off Coupon
---
For those that are looking for a delicious place to indulge in KBBQ, we hope that this was useful! If you have any other questions, please leave a comment below or send us an email at help@creatrip.com! You can also follow us on Instagram, Tik Tok, Twitter, and Facebook to stay updated on all things Korea!
---