Hanbok Girls | Gyeongbokgung Hanbok Rental
Want to try on elegant hanbok dresses? Check out Hanbok Girls! Creatrip members are eligible for a 10% discount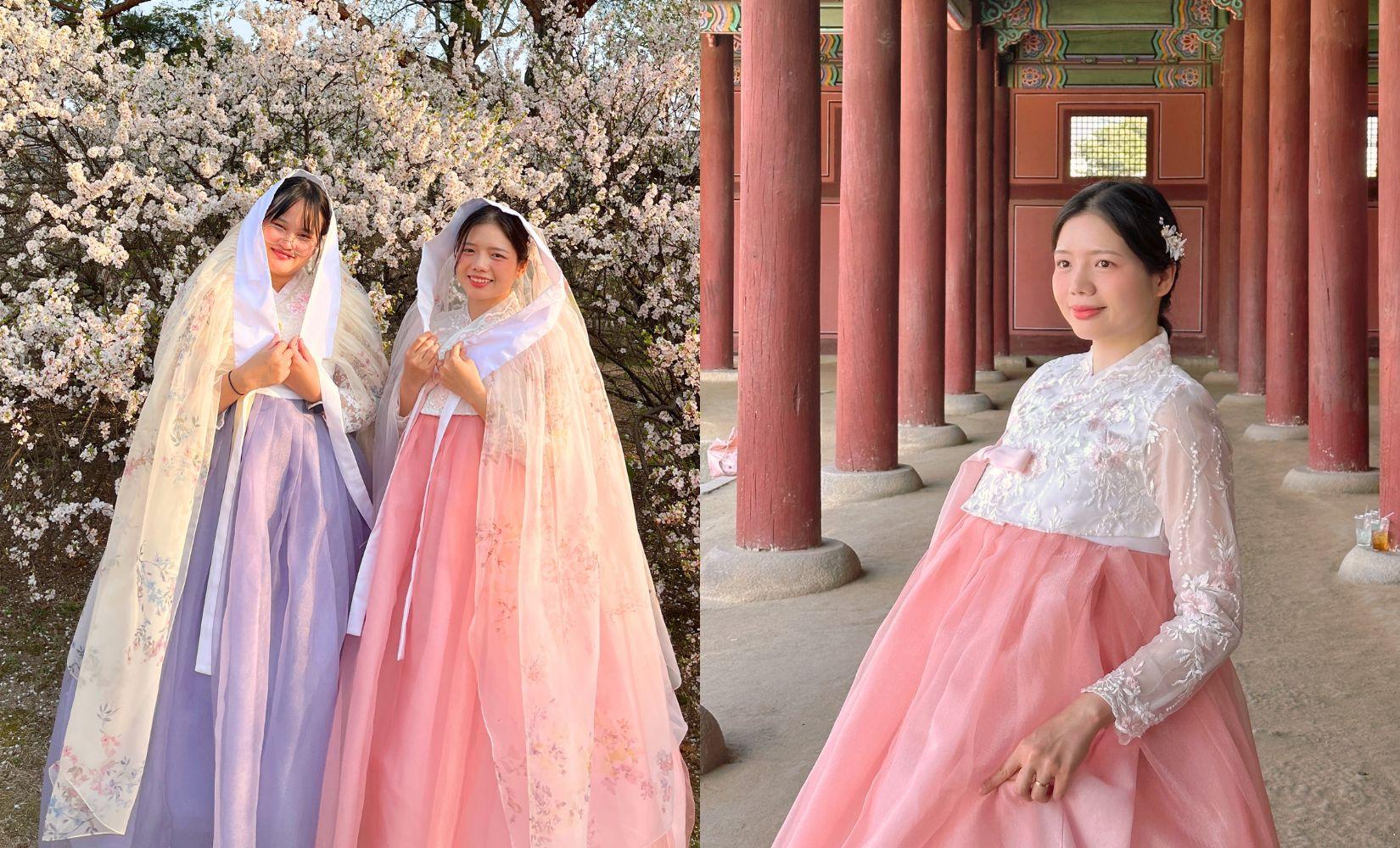 Recently, renting Hanboks in Seoul has become a popular travel experience. There are more than 100 rental shops in Seoul and many tourists flock to these rental shops to rent out a Hanbok and experience a bit of traditional Korean culture!
We here are Creatrip also love Hanboks, and think that renting Hanbok is a definitely a must-do activity in Korea. With all the Hanbok rental shops around the country, it can get overwhelming to know which one to choose. For those looking to try on beautiful and unique Hanboks and choose from a variety of Hanboks, we recommend, Hanbok Girls, a hanbok rental shop in the Gyeongbokgung area.
---
Hanbok Girls
---
Information
Address: 서울 종로구 자하문로 2길 8 3F
8 Jahamun-ro 2-gil, Jongno-gu, Seoul
Hours: Every Day 09:00-19:00
Gyeongbokgung Night Viewing Hours: Every Day 9:00-21:50 (4/5/2023~5/31/2023)
Contact: 02-734-9170
Available Reservation Times

April 5th, 2023 - April 25th, 2023

Wed-Sun: 9:00-19:30
Mon-Tue: 9:00-17:00


April 26th, 2023 - May 2nd, 2023

Every Day: 9:00-17:00


May 2nd, 2023 - May 31st, 2023

Wed-Sun: 9:00-19:30
Mon-Tue: 9:00-17:00
---
Why We Recommend It
Reservation Perks: Upon making a reservation, guests are entitled to a suite of complimentary services. This includes a selection of shoes, hats, and an array of accessories to complete the traditional Korean attire.
Exclusive Hanbok Designs: The collection features over 600 different hanbok designs, most of which are original and self-designed. This dedication to authenticity and quality ensures that customers are adorned in only the finest hanboks available.
Language Assistance: To ensure a smooth and hassle-free rental experience, there are staff members proficient in English and Chinese. This ensures that all customers can navigate the rental process comfortably, without facing any language barriers.
Complimentary Services with Creatrip: Renting through Creatrip enhances the experience, as customers can avail themselves of additional no-cost services including professional hairstyling, a selection of bags, headbands, and petticoats.
Special Discounts: In collaboration with Hanbok Girl, customers who rent through Creatrip are eligible for exclusive discounts on their hanbok rentals, making the cultural experience more accessible and enjoyable.
---
Things to Keep In Mind
Free services: Hair styling, hair accessories, bags, headbands, floral wreaths, petticoats, lockers.
Paid services: Some hair accessories, shoes, hats, women's undershirts.
For any additional items beyond the reserved package, please make on-site payment (based on the store price).
Women's hanbok is available in sizes 44 to 105, men's hanbok in sizes 90 to 130, and children's hanbok can be worn from ages 2 to 15.
Customers can wear the hanbok up to a maximum of two times.
A fee of 5,000 KRW per hour will be charged for late return of the hanbok.
A 10% commission will be added for credit card payments.
Makeup services are not provided.
Same-day reservations are possible, but please consider the rental and return times carefully.
No deposit or identification is required for hanbok rental.
There are staff members who are fluent in Chinese and are available on Mondays, Wednesdays, Thursdays, and Fridays.
For reservation changes or any other inquiries, please contact help@creatrip.com.
---
Price
(KRW)

2 Hour Rental

4 Hour Rental

All Day Rental

Traditional Hanbok

10,000 KRW

15,000 KRW

Luxury Hanbok

20,000 KRW

Premium Hanbok

30,000 KRW

35,000 KRW

45,000 KRW

All Night Long Rental (2 days - Until 19:00 of the next day)

General Hanbok

35,000 KRW

Luxury Hanbok

45,000 KRW

Premium Hanbok

55,000 KRW
※ Same-day reservations are available.

※ For full-day passes, please return them by 19:00 on the same day. For overnight passes (1 night, 2 days), please return them by 19:00 the following day.
Refund Policy
| | |
| --- | --- |
| Canceled at least 3 days before reserved date | |
| Canceled 2 days before reserved date and later | |
---
Types of Hanboks
Premium Hanbok
The Premium Hanbok has an elegant design and is made from luxurious materials. It includes special embroidery, beads, or gold leaf as additional design elements.
Special Hanbok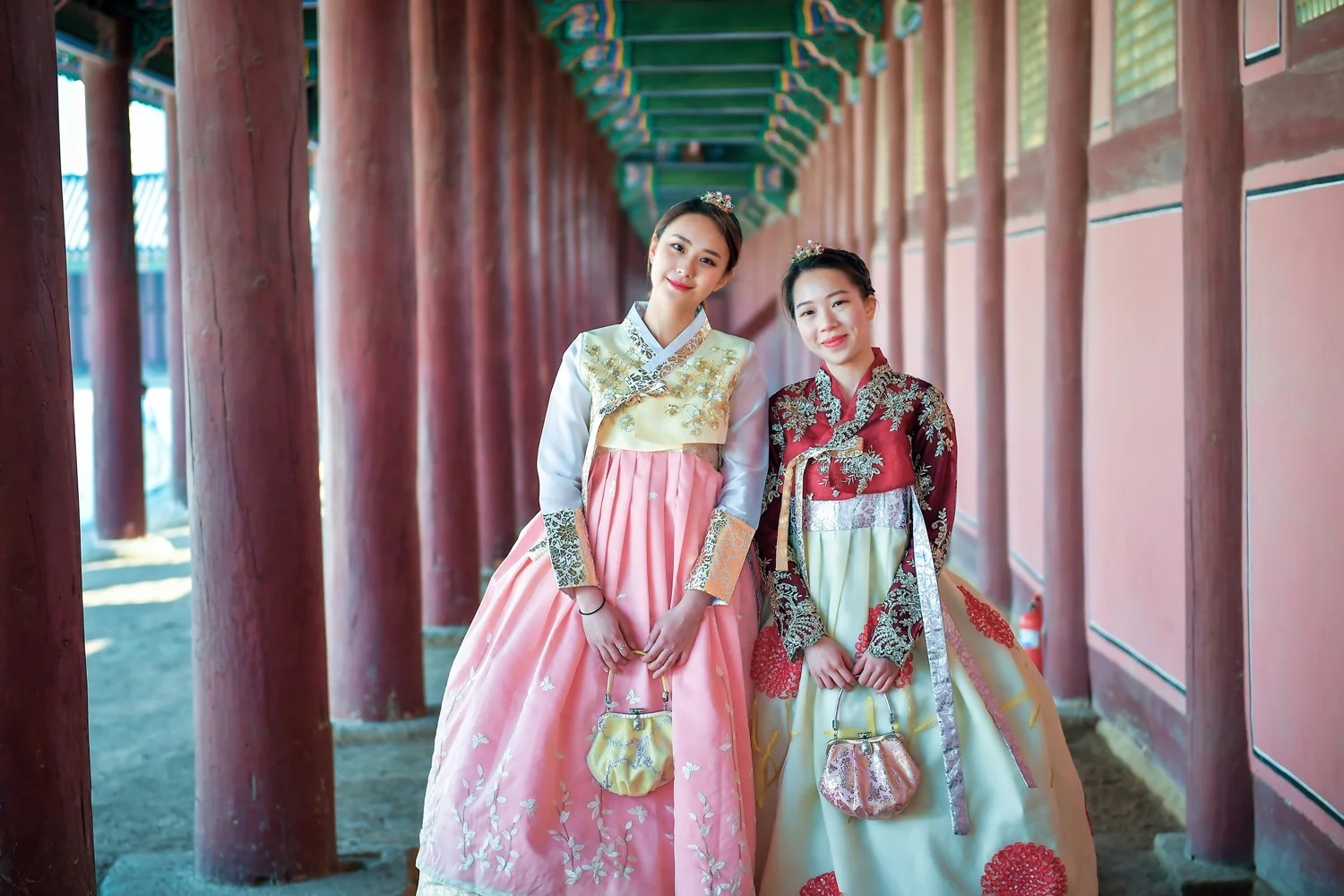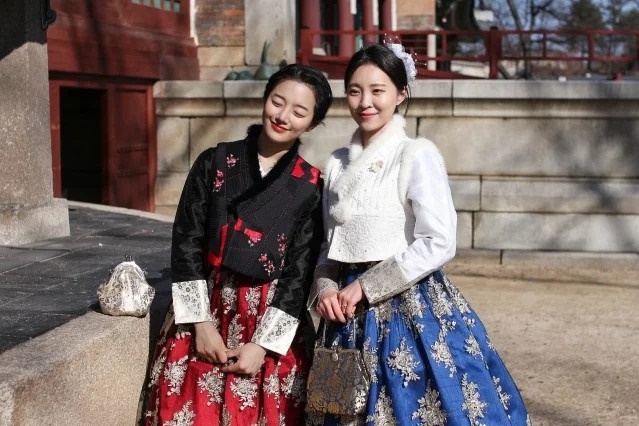 Made from premium fabrics like fine hemp and linen, the Special Hanbok provides a comfortable wearing experience. Compared to other Hanboks, it stands out with its abundant decorations and embroidery.
General Hanbok
The design is based on traditional Korean Hanbok, with a simple and practical appearance. The design elements are not extravagant, featuring a somewhat modest design.
---
How to Reserve
Step 1


Make a reservation on the Creatrip reservation page.

Step 2

Enter the required information in detail and make the full payment.

Step 3

After making reservation, you can check the reservation status at "My reservation" after submitting the order form. If the button turns out to be green, marked "

Confirmed

", your reservation is confirmed.
If you have any inquiries, contact us at help@creatrip.com.

Step 4

Present your reservation confirmation to the vendor and enjoy your time!
---
Our Visit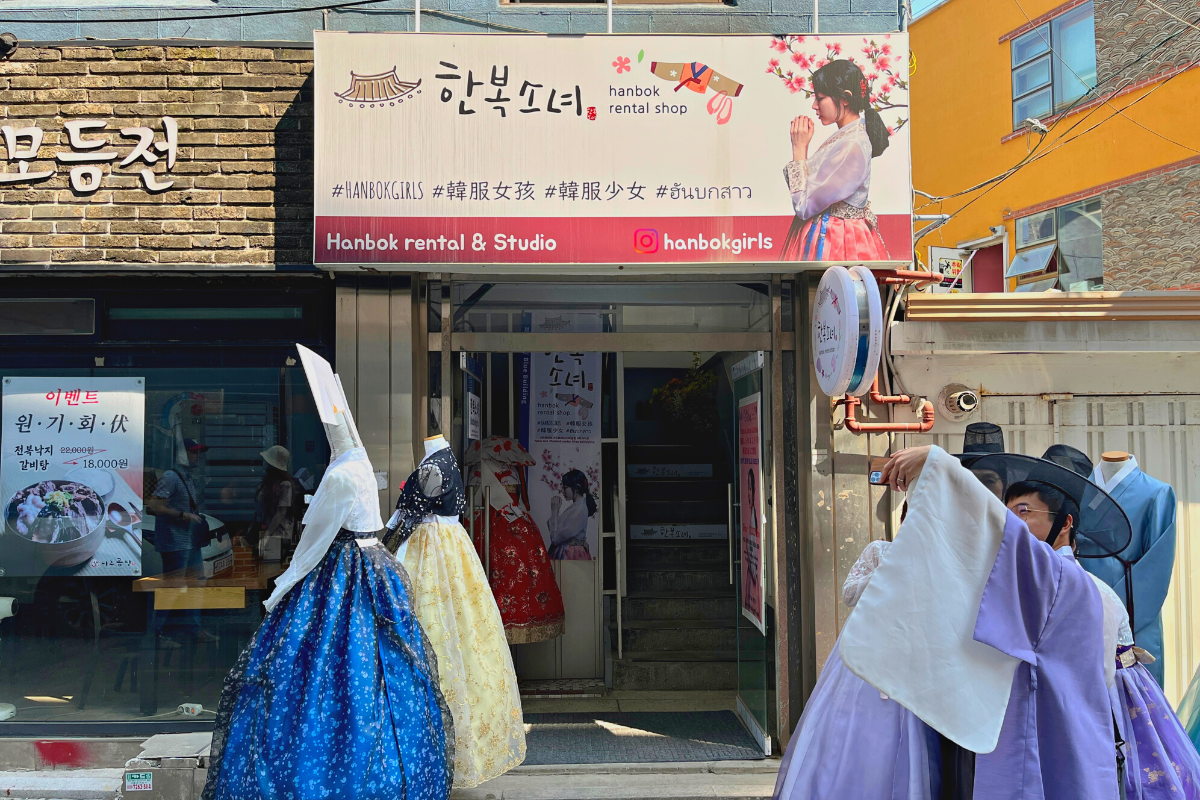 Hanbok Girls is a Hanbok rental shop located right next to Exit 3-1 of Gyeongbokgung Station and is a popular rental store among tourists and locals alike. The shop is located near the entrance of Gyeongbokgung Palace, so it's super convenient for you to rent and return your Hanbok!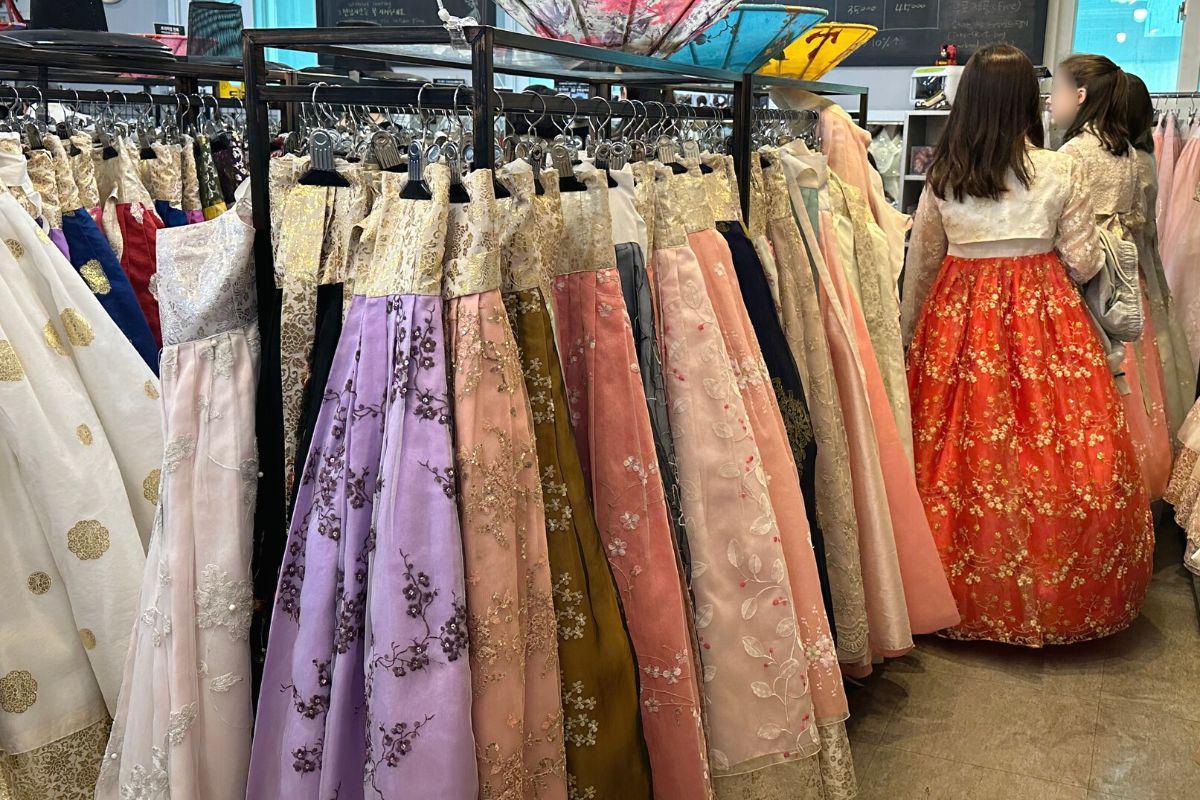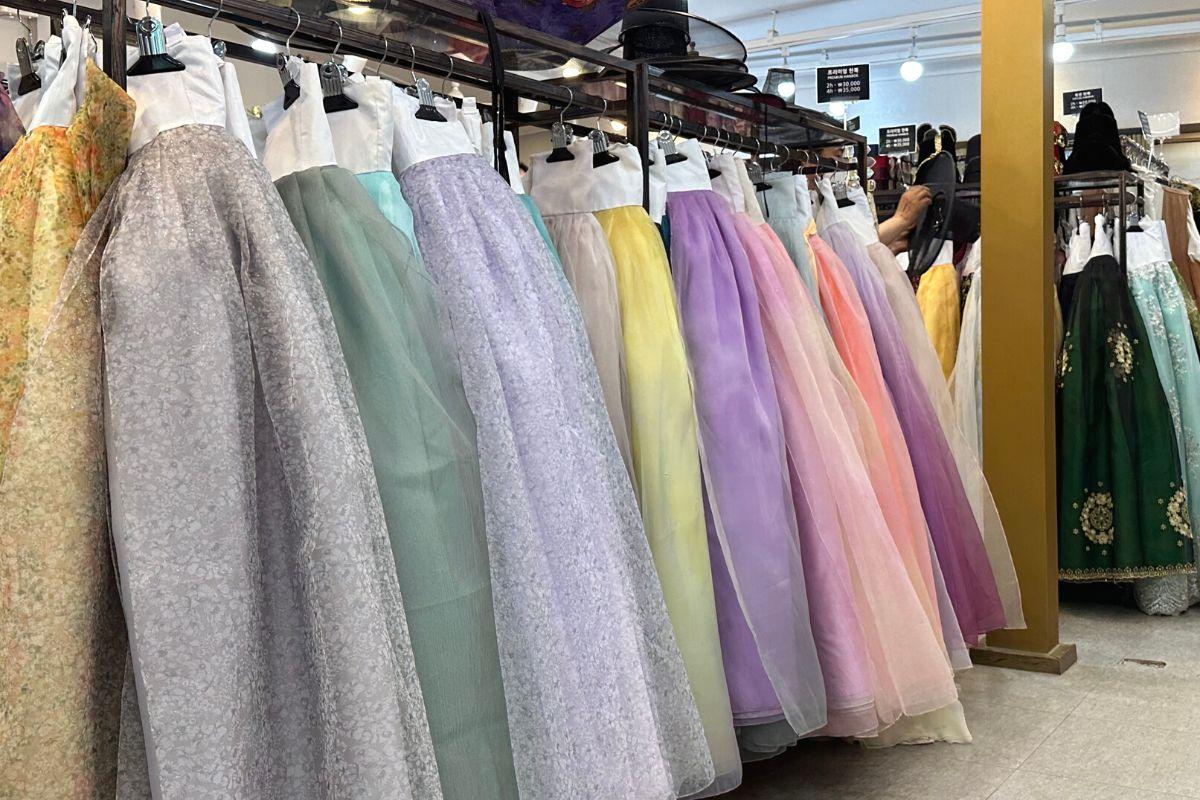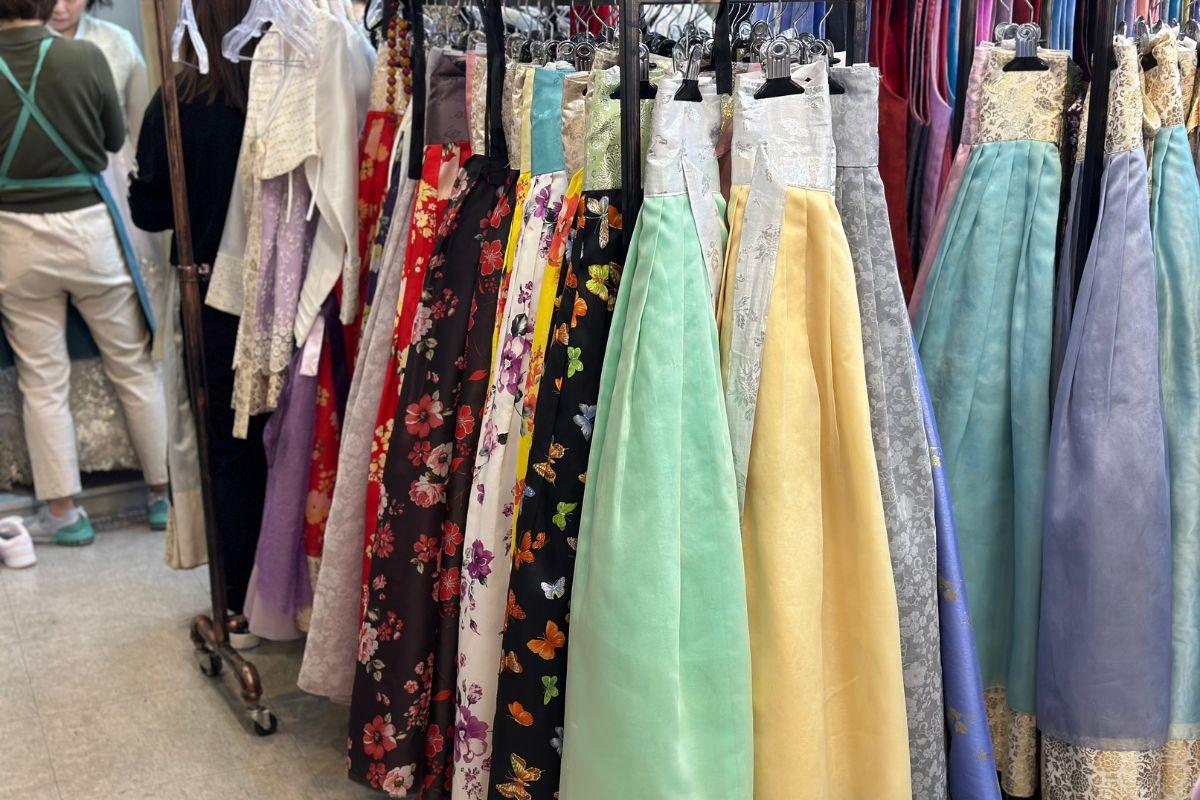 Upon entering, you will see that the shop has a wide variety of Hanbok designs and colors, ranging from simple to unique. The shop also regularly updates its collection with new Hanbok designs that cater to the preferences of tourists. Therefore, you are sure to find a style that you like here!
Currently, Hanbok Girls offers three types of hanbok at the store: the General Hanbok, Special Hanbok, and Premium Hanbok. You can choose based on your personal preferences!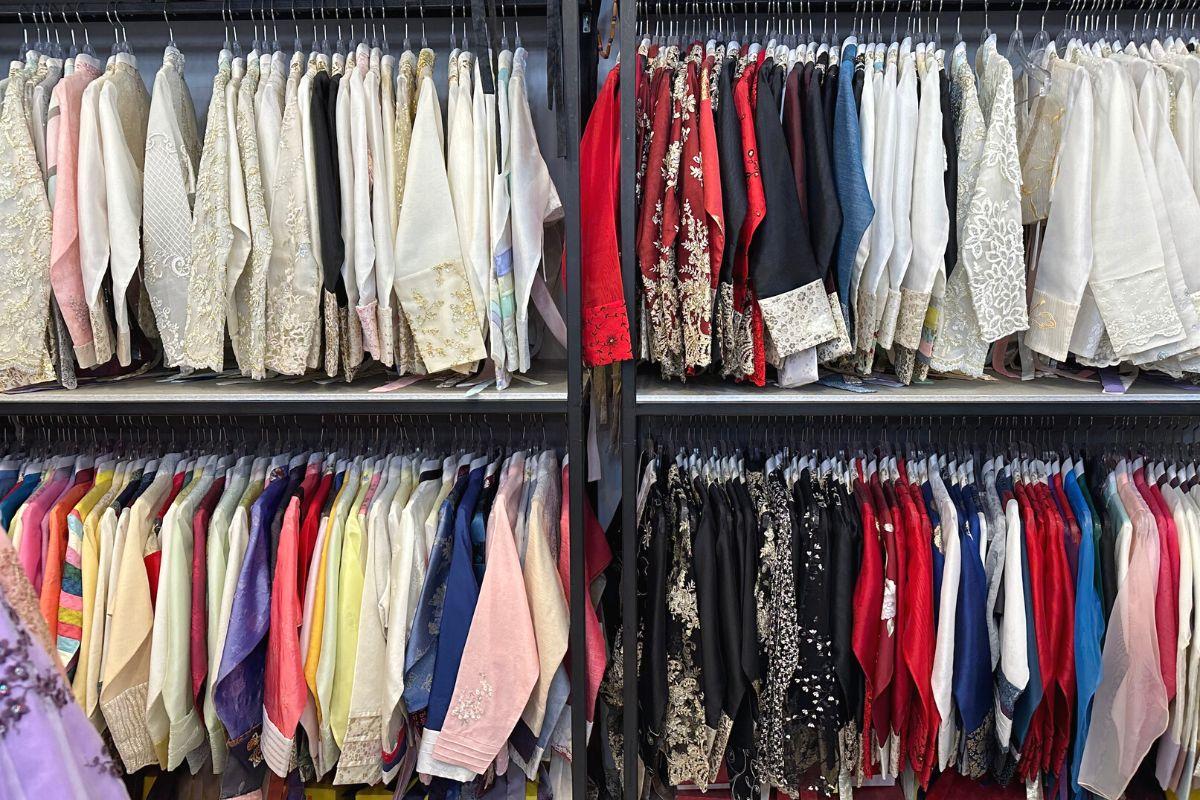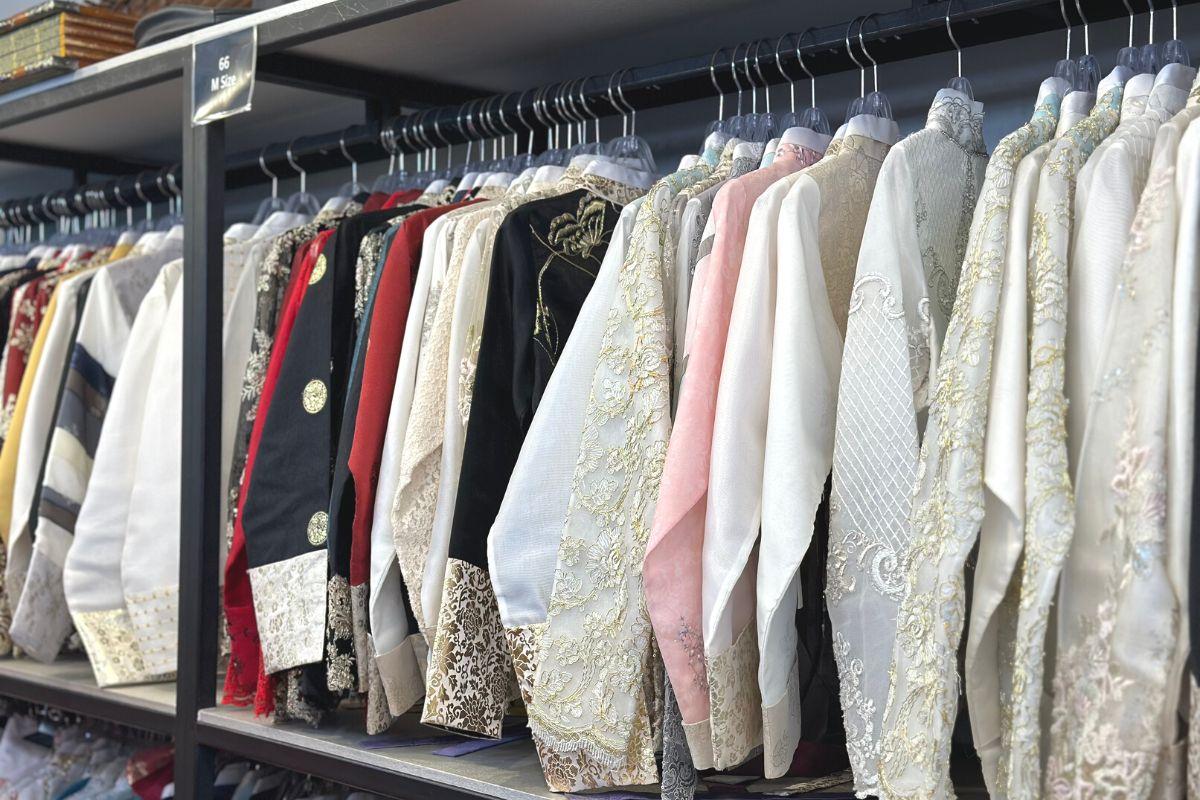 After picking out a skirt of your liking, the staff will help you select a matching top, or you can also choose it yourself. The tops also come in a variety of colors and designs. One thing I like is that the sizes here are very diverse, from small to large, so everyone can find a suitable size!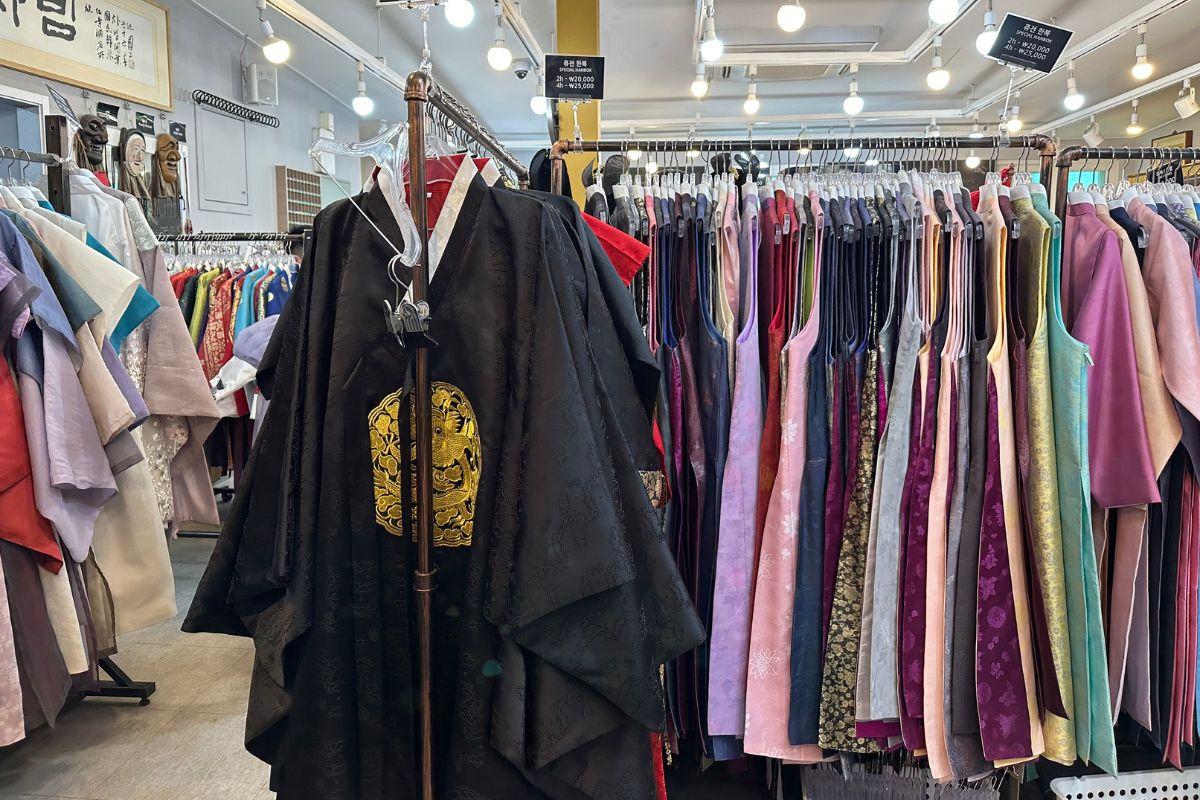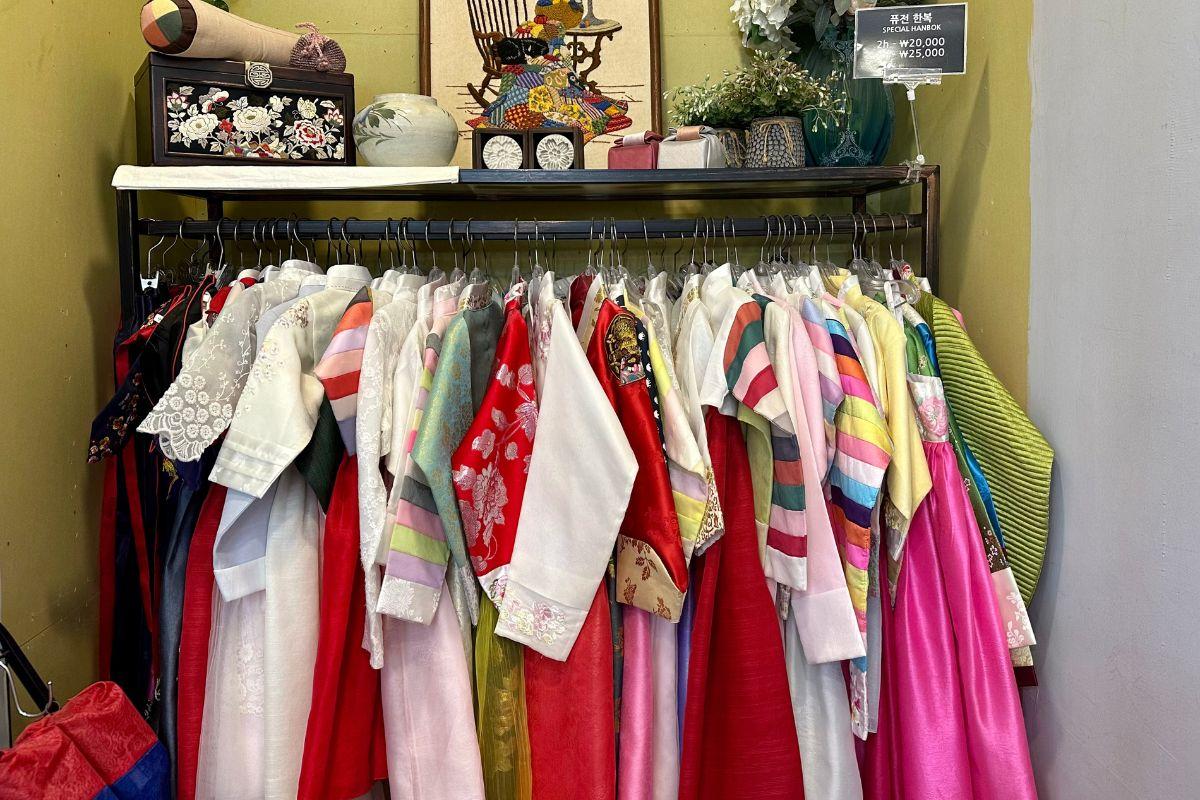 In addition to Hanboks for women, they also have Hanboks for men and children here! The prices for the three types of Hanboks for women, men, and children at Hanbok Girls are the same!
What makes Hanbok Girls popular among the many Hanbok rental stores near Gyeongbokgung is that if you book a hanbok rental at Hanbok Girls through Creatrip, not only will you receive a discount, but you will also receive free hair styling, inner skirts, hair accessories, bags, and more! This offer is not available anywhere else except Creatrip! This will help you save a considerable amount of money when renting a Hanbok!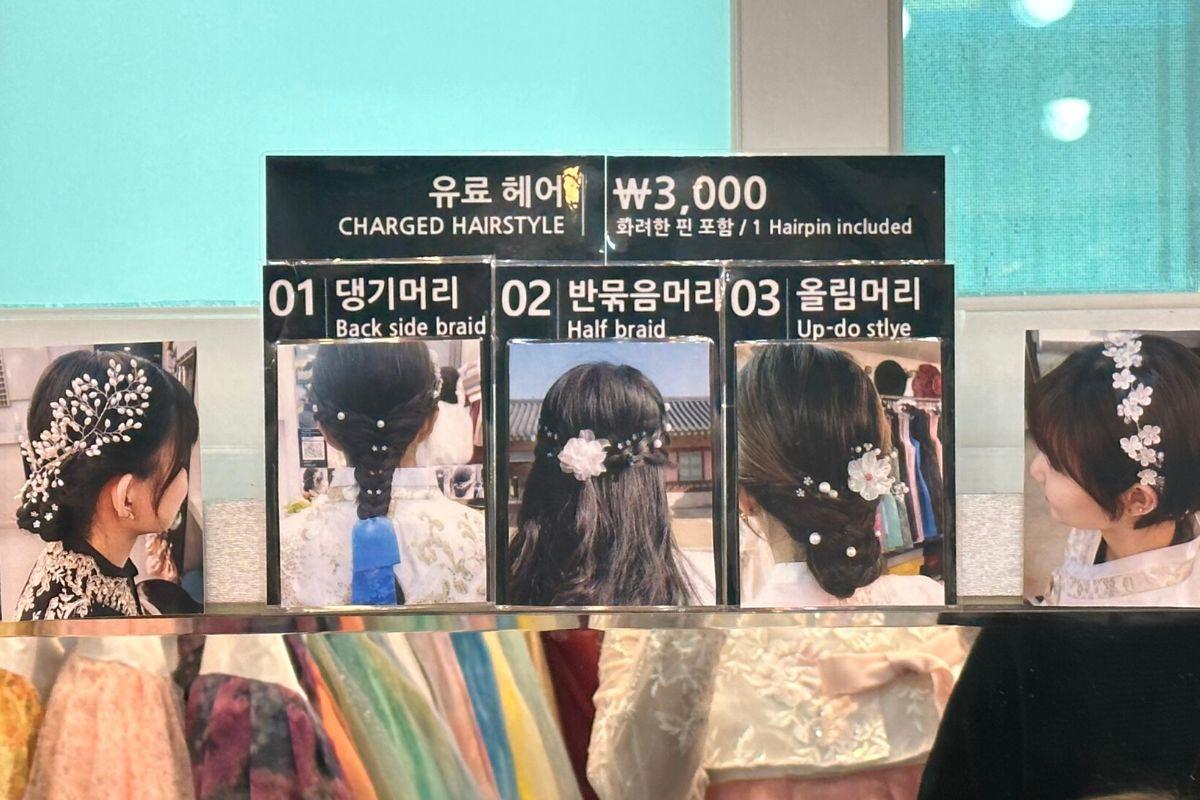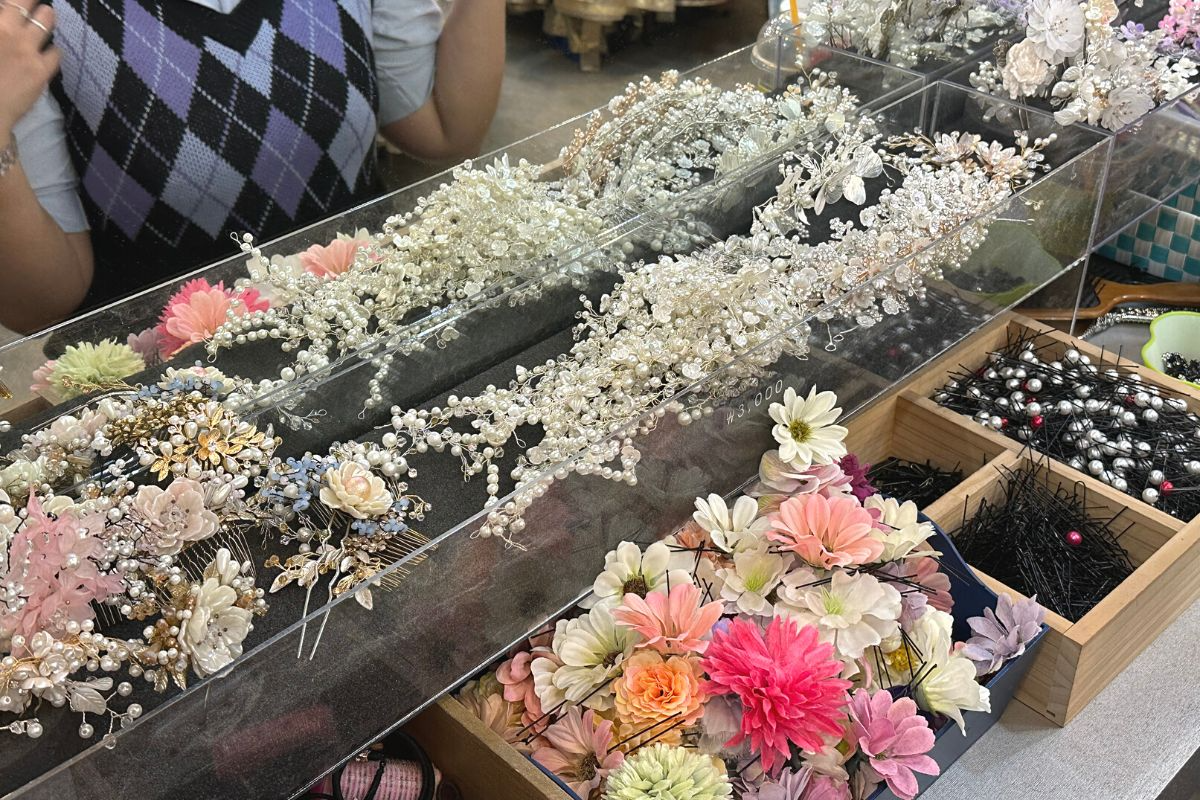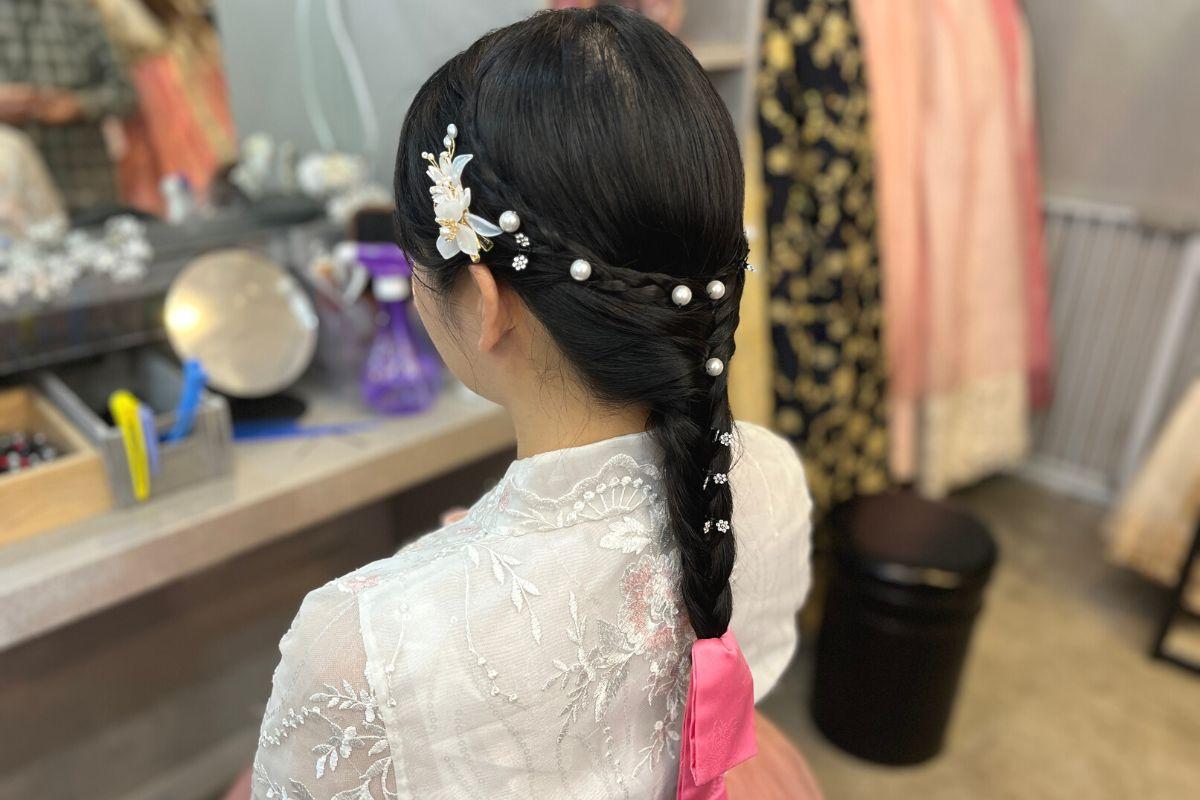 Currently, Hanbok Girls offers three hair styles, and as you can see, if you do not book through Creatrip, you will have to pay an additional 3,000 KRW at the store. The hairstyle plays a crucial role in completing the perfect look for the Hanbok!
The staff's hairdressing skills here are excellent, so you can fully trust them! The staff is also very friendly and enthusiastic in helping you choose suitable hair accessories. Please note that there are some exclusive and special hair accessories at the store that will require an additional fee.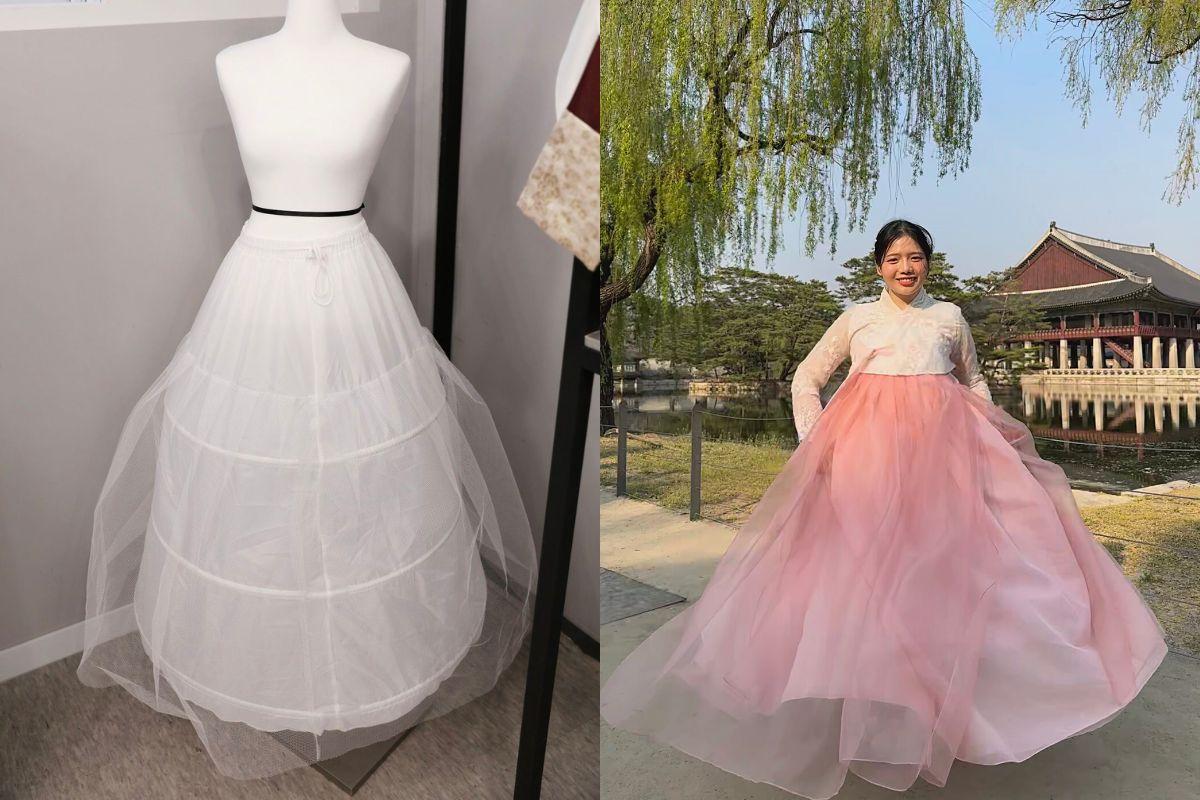 When wearing a Hanbok, it's essential to wear an inner skirt underneath. Normally, there is a fee for this, but if you book through Creatrip, it will be free of charge! The inner skirt will make your Hanbok look more voluminous and beautiful, and prevent it from sticking to your body!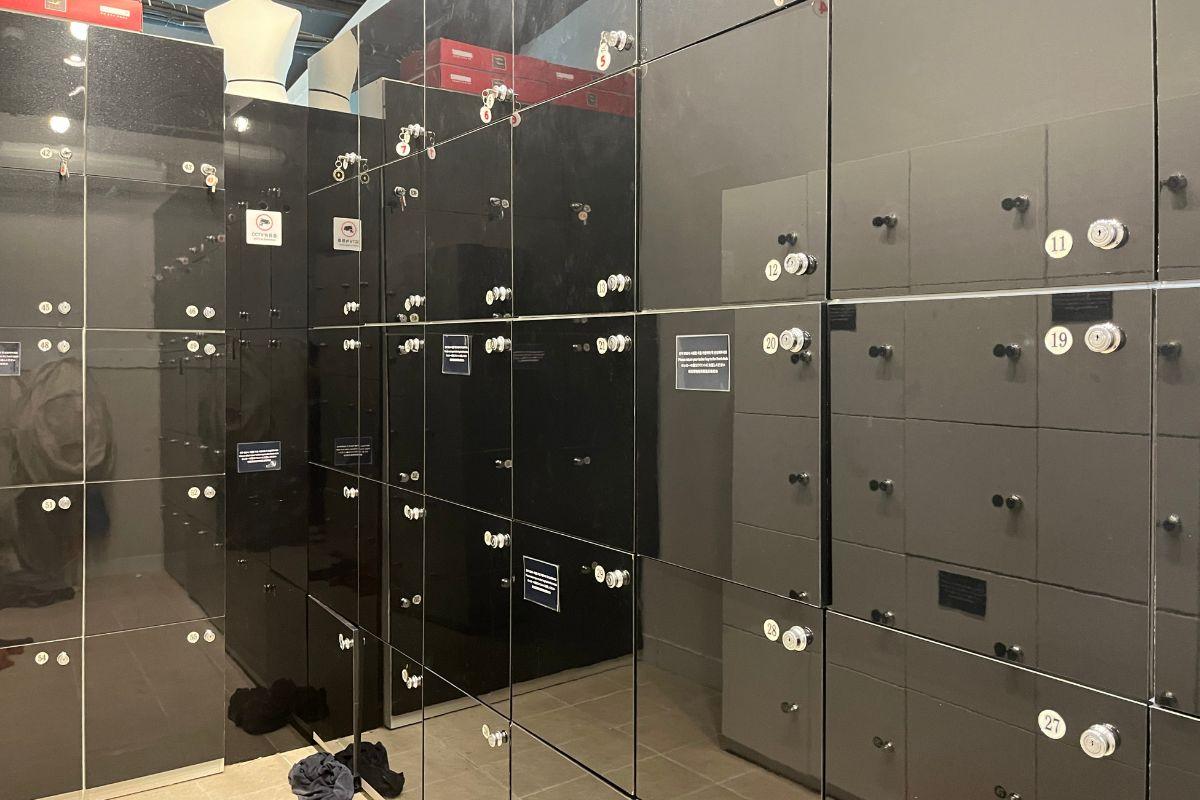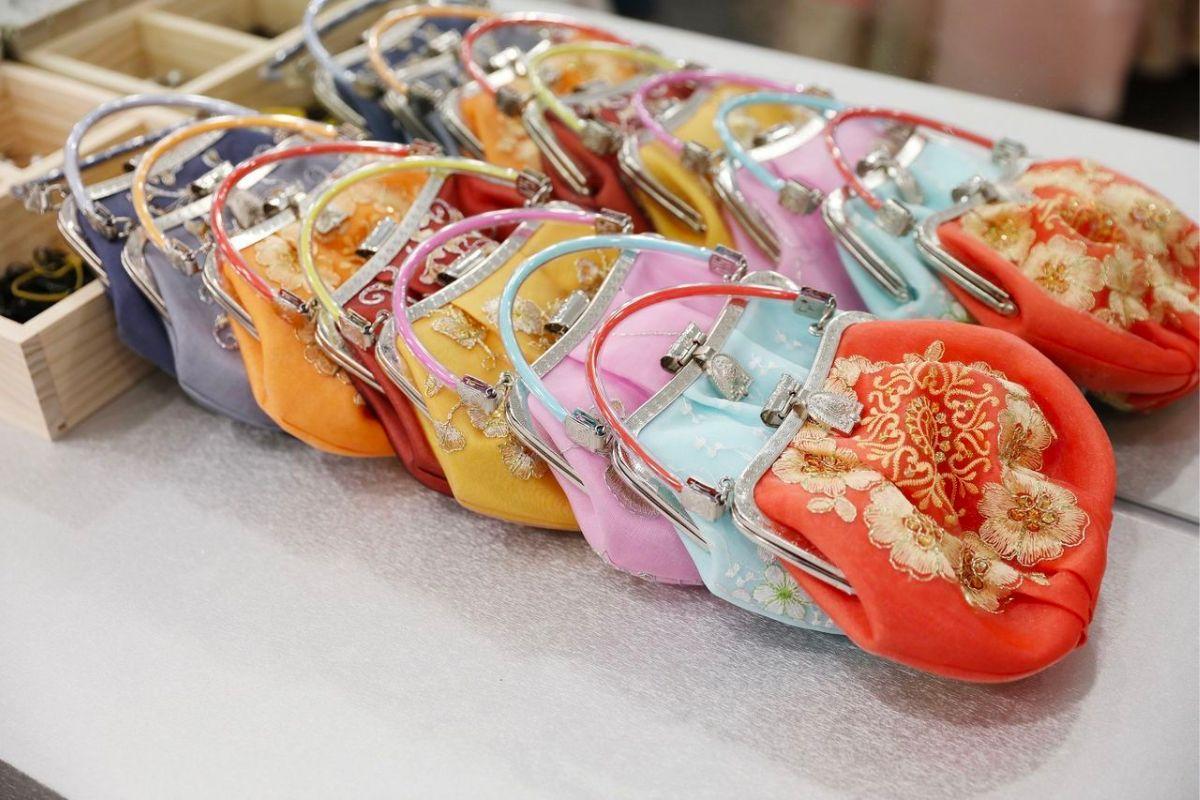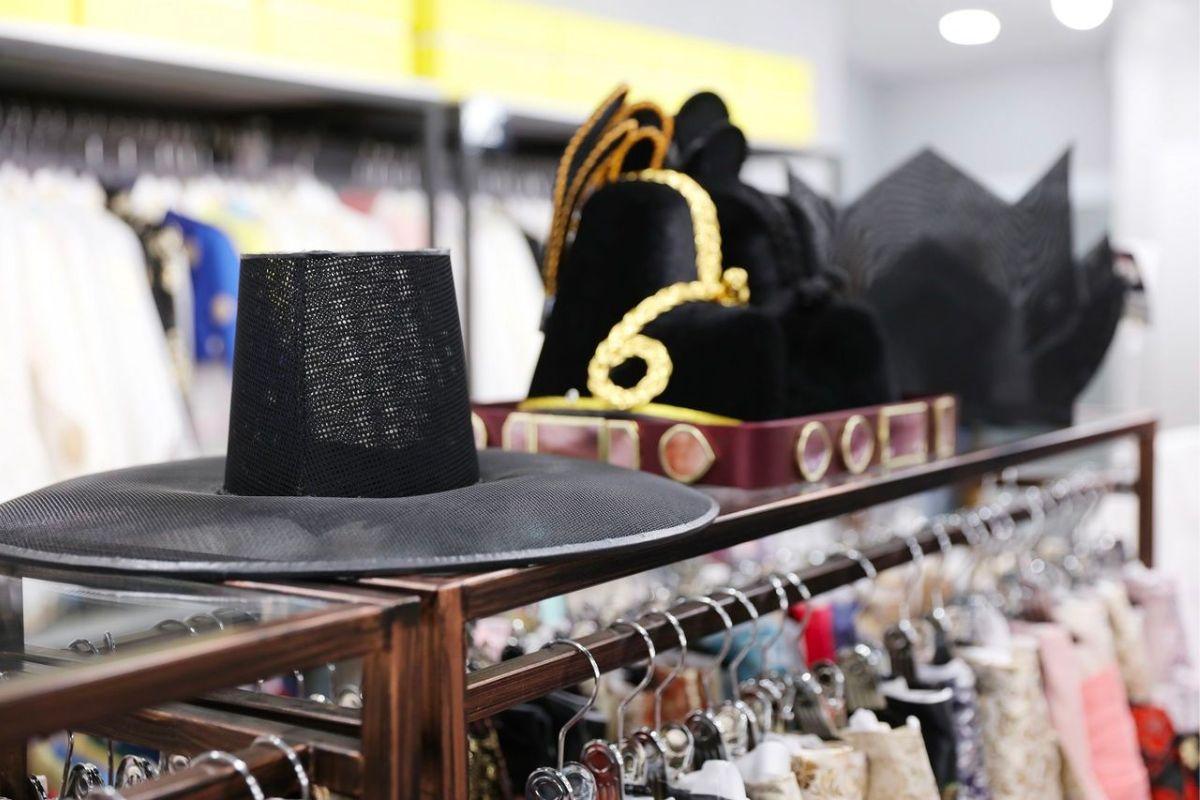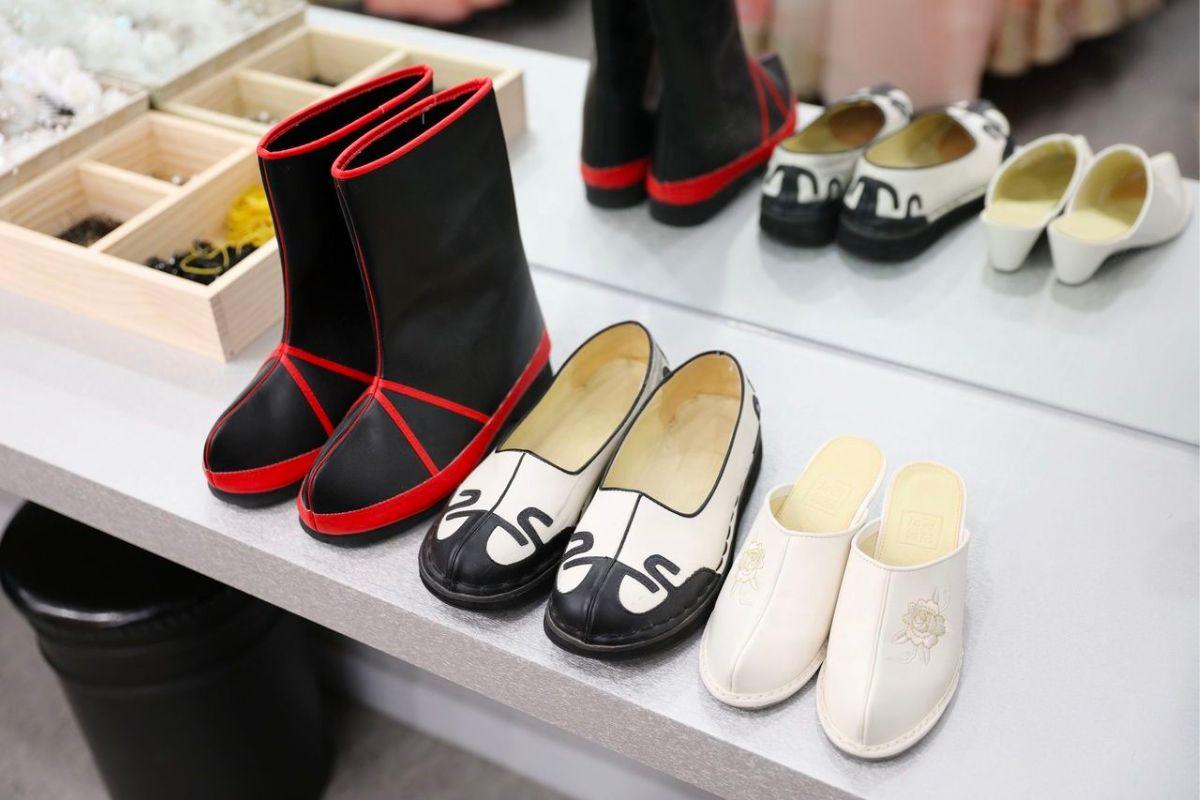 In addition, Hanbok Girls also provides bags, hats, and many other accessories for you to use and complete your Hanbok look!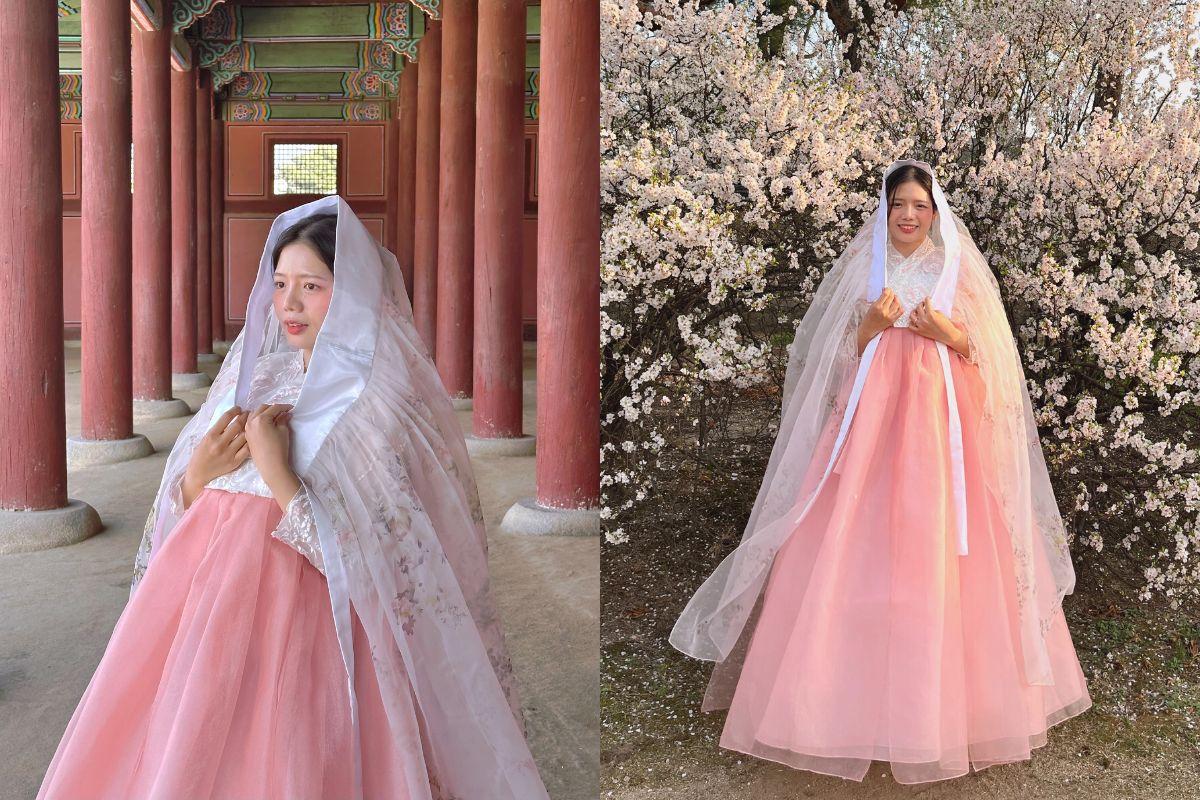 After browsing around and looking at the store's collection, I decided to choose the Premium Hanbok. These are the latest and most popular designs in Korea. With their soft and delicate colors, they will make you look very elegant! I also rented an outer coat, which is a new trend. It gives a very luxurious feel!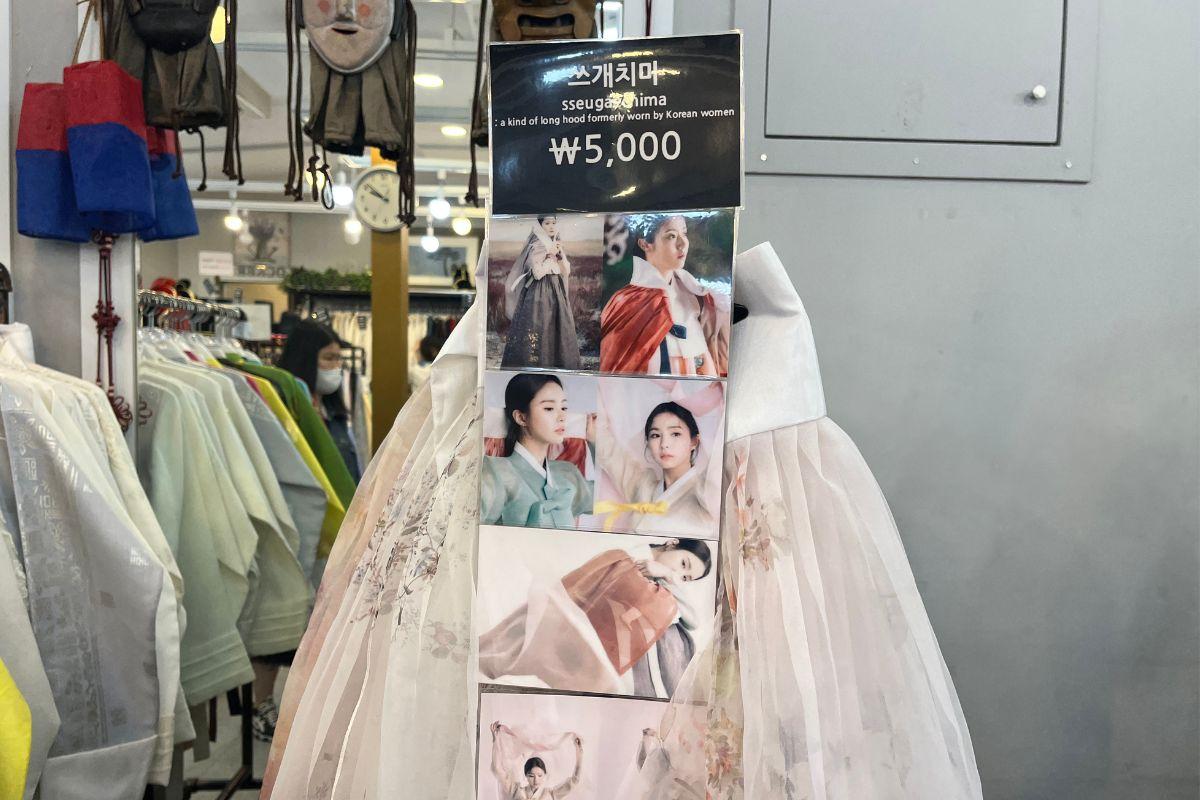 If you want to rent an outer coat for your Hanbok, you can pay for it at the store! The price is 5,000 KRW per coat.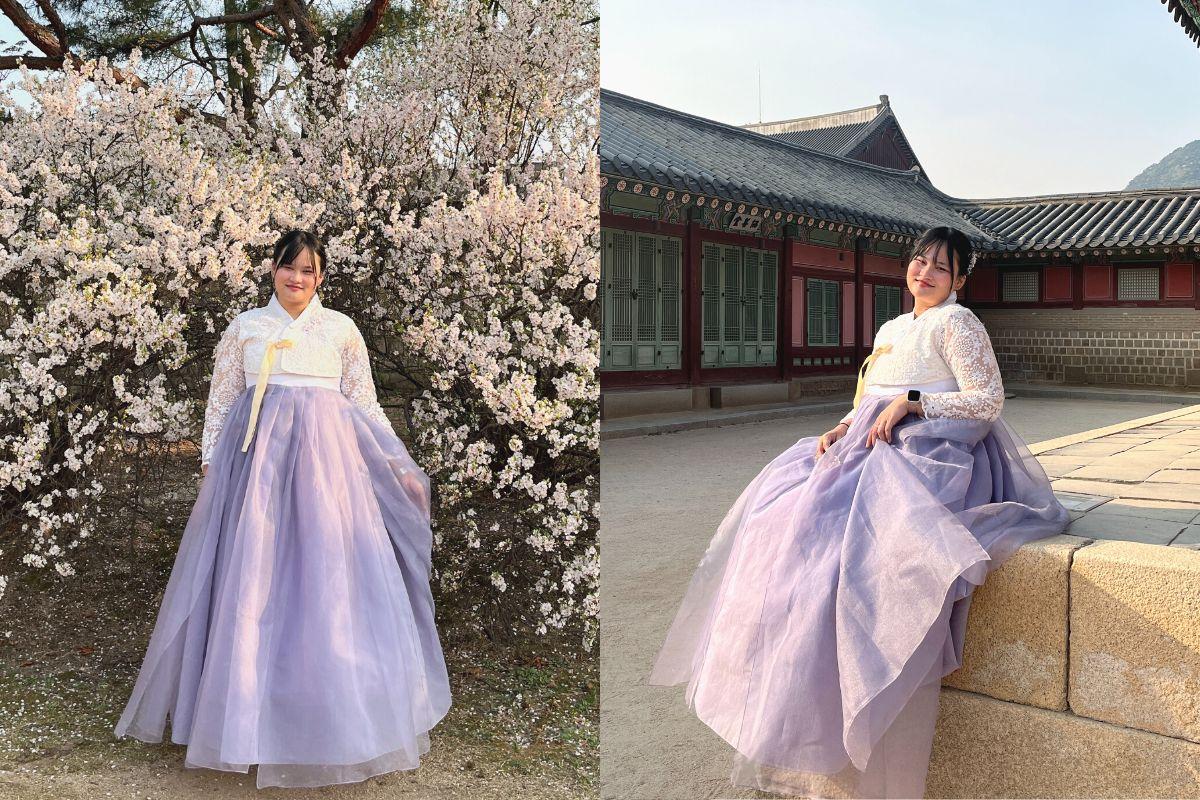 But even without an outer coat, the Hanboks at Hanbok Girls are still very beautiful! The weather in Korea is currently very nice so it's perfect for taking photos in a Hanbok!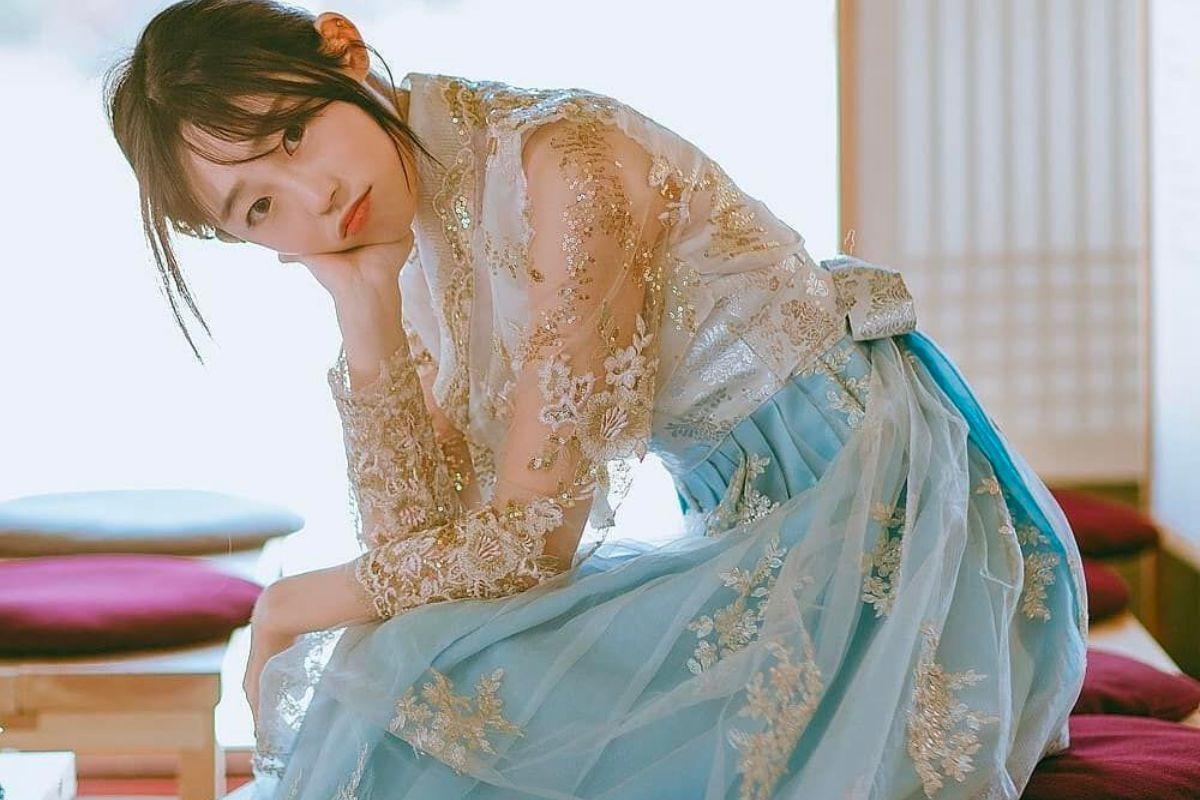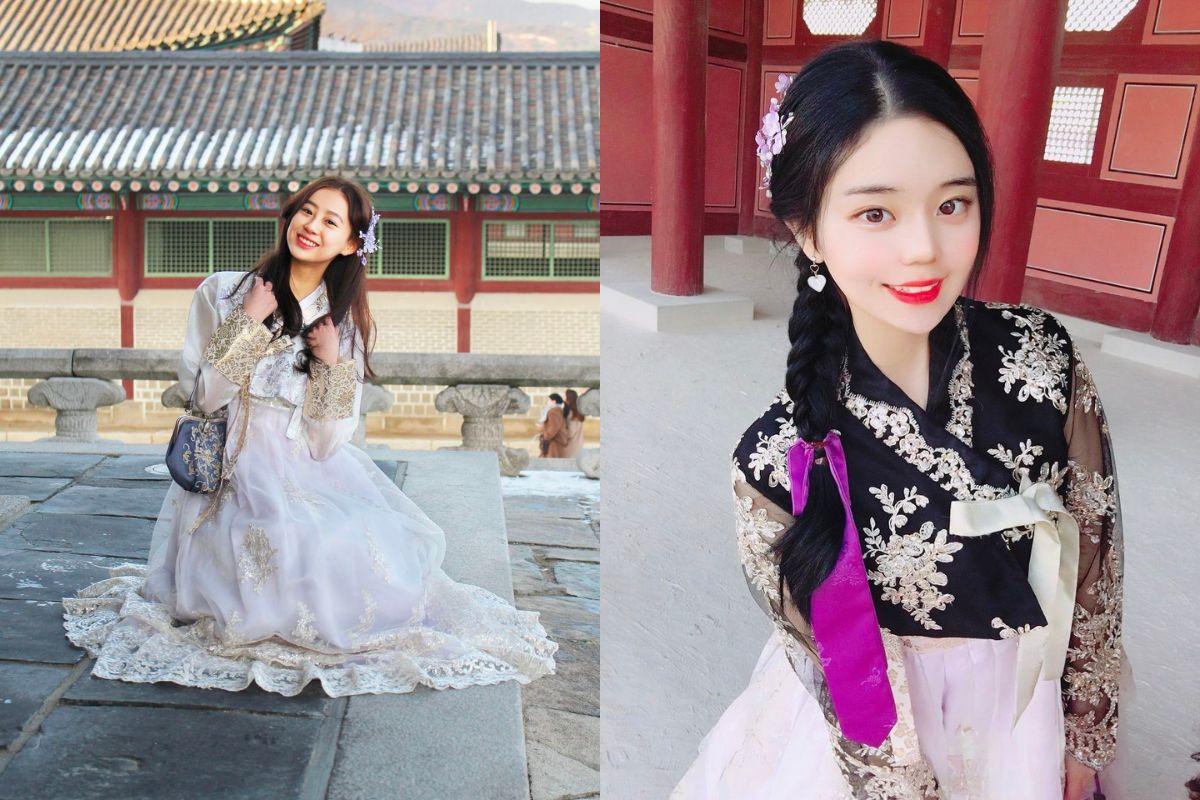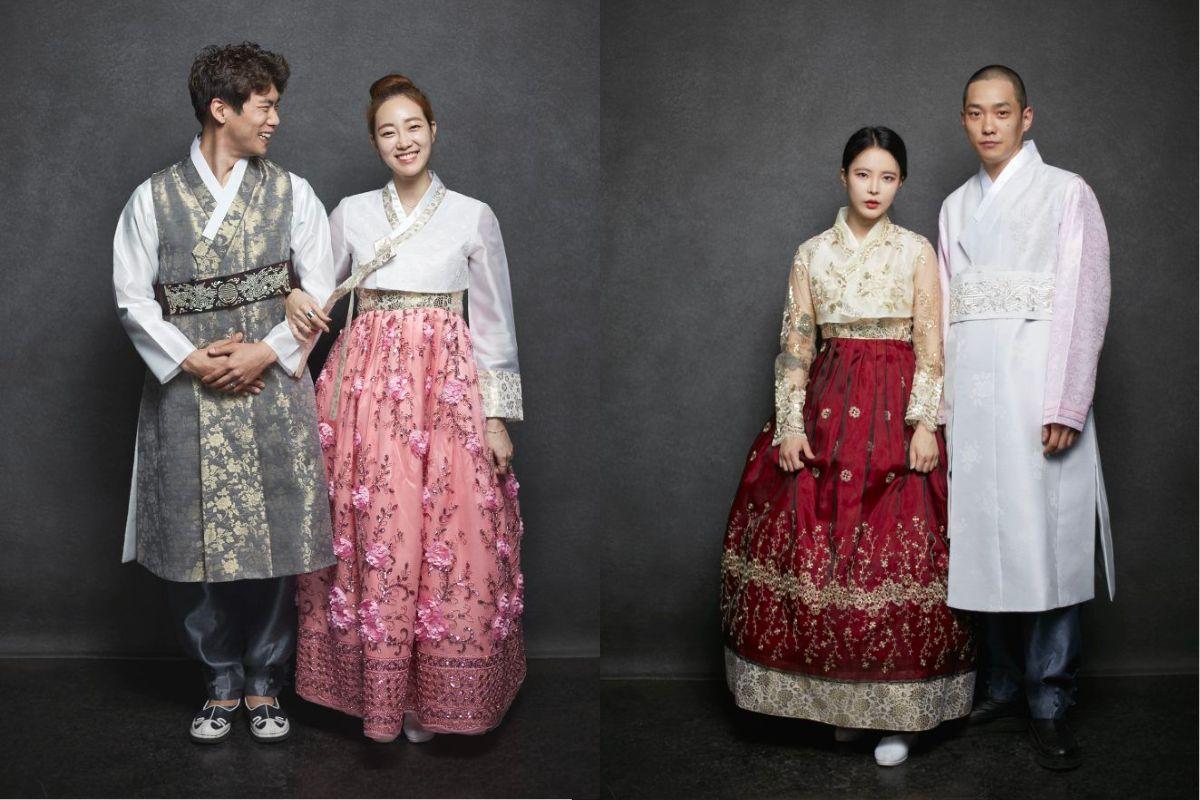 Hanbok Girls has their very own tailor shop, so there is a wide range of designs for you to choose from. If visiting Gyeongbokgung Palace is on your itinerary, be sure to stop by Hanbok Girls to rent a hanbok and create unforgettable memories in Korea!
---
How to Get There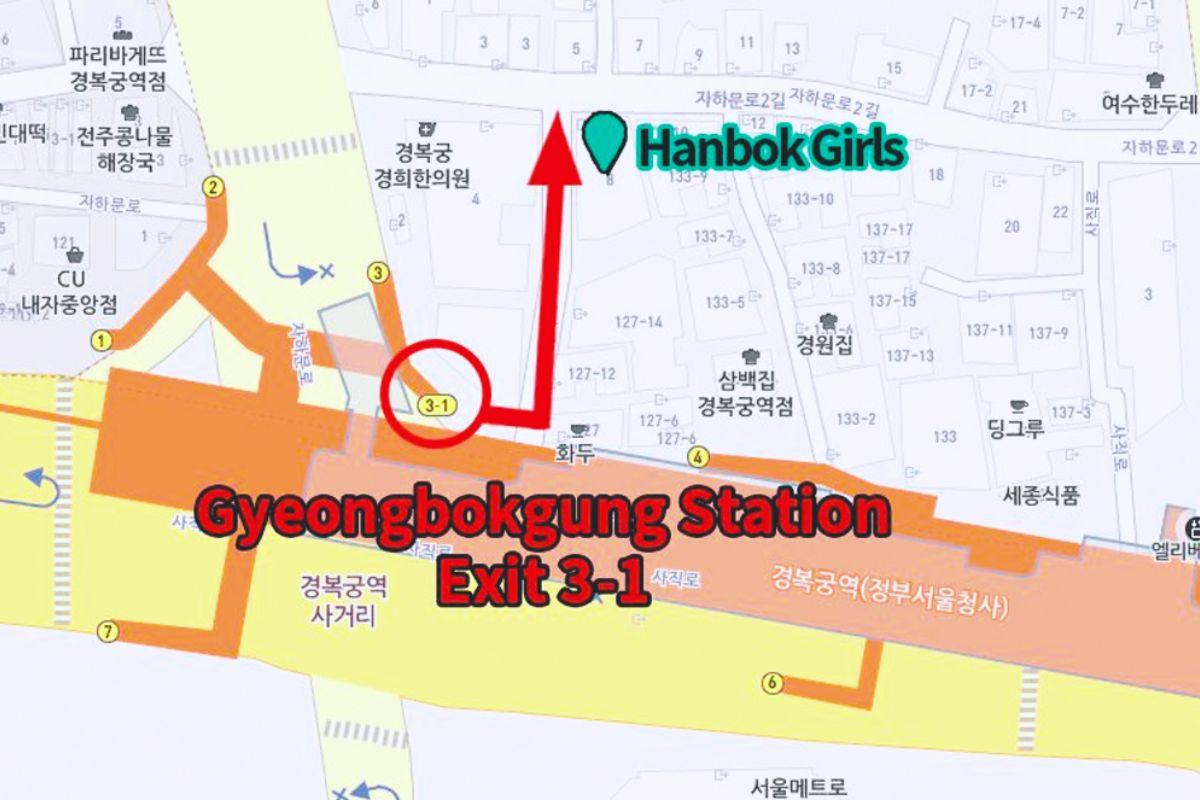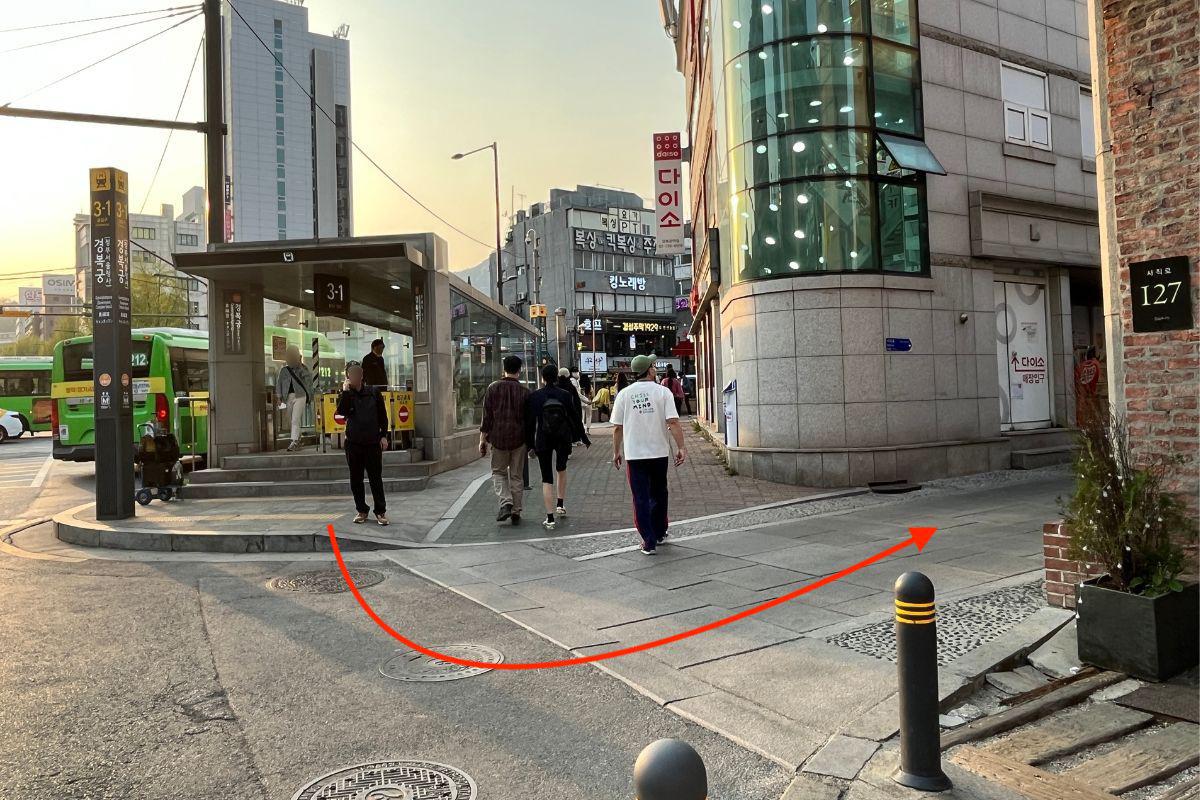 Leave from Exit 3-1 of Gyeongbokgung Station (Line 3) and turn left into the alley in front of the station.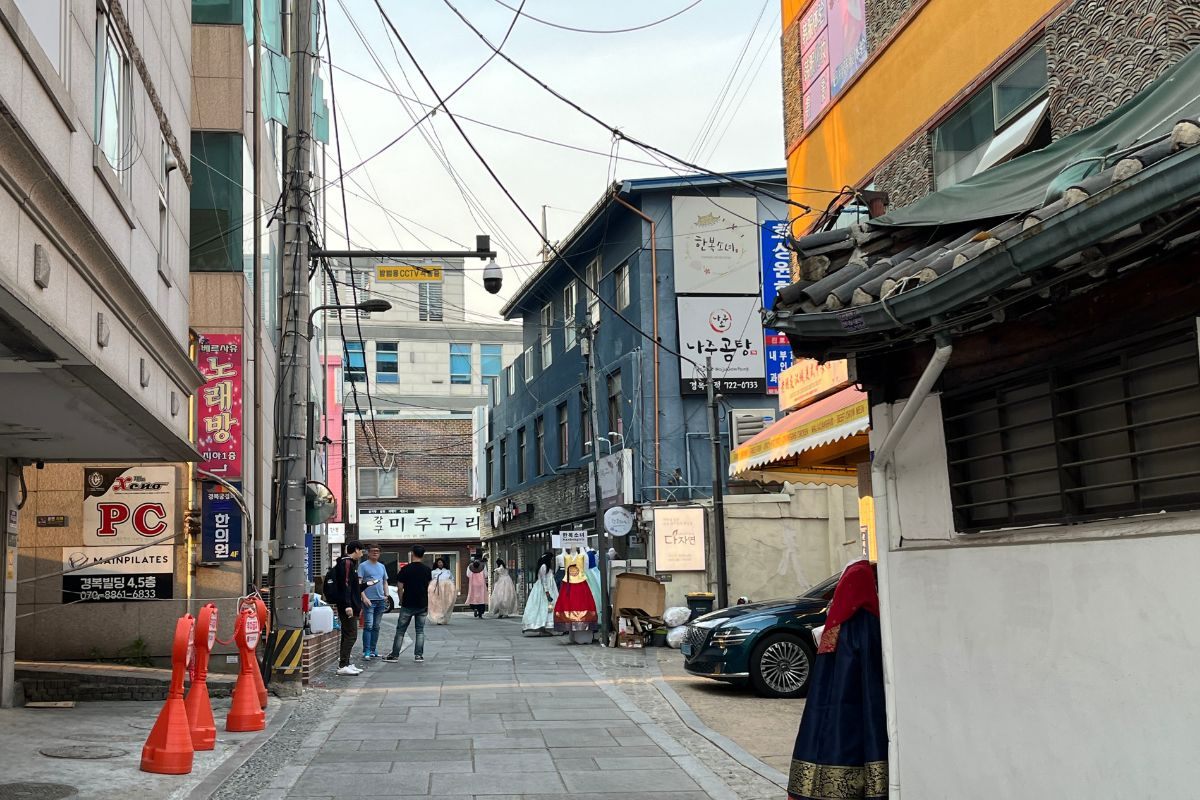 Go straight into the alley. Hanbok Girls is located on the 3rd floor of a green building on the right-hand side.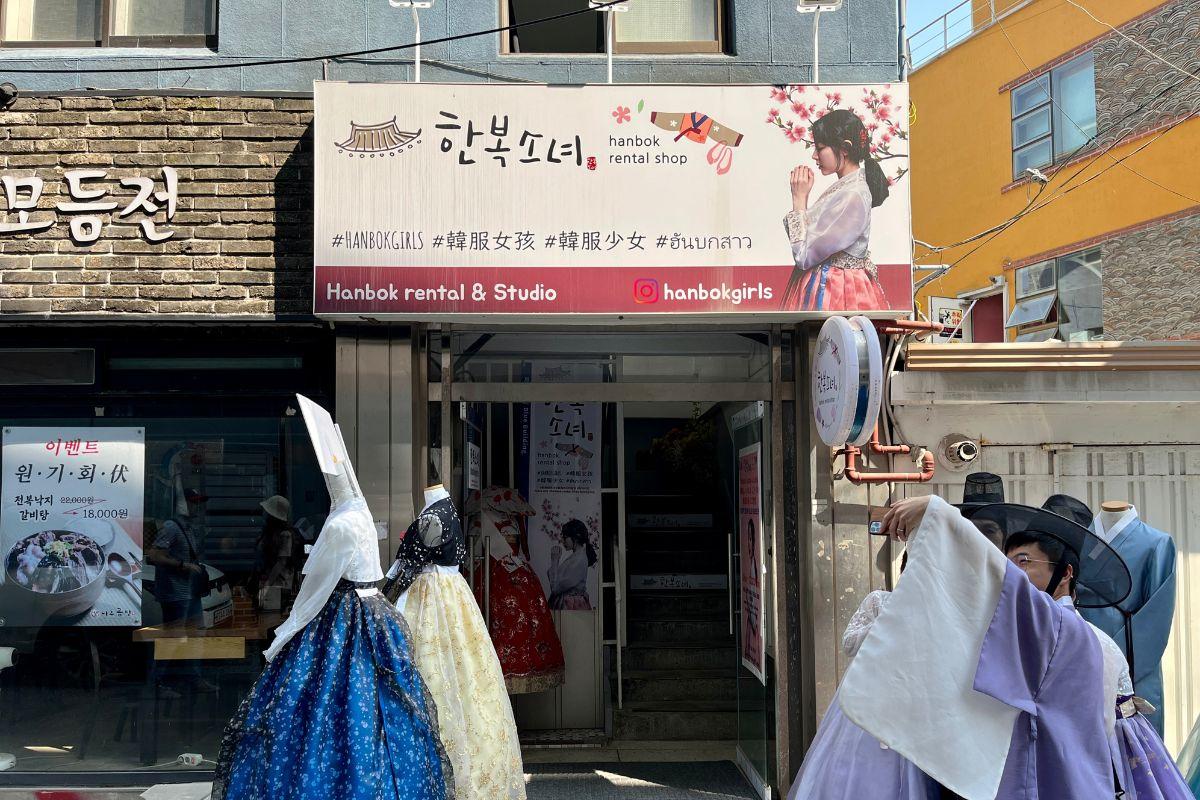 ---
Hanbok Girls
---
We hope that you can make it out to Hanbok Girls and experience wearing a Hanbok during your time in Seoul! If you have any further inquiries, please go to the Reservation FAQs or shoot us an email at help@creatrip.com! You can also follow us on Instagram, TikTok, Twitter, and Facebook to stay updated on all things Korea!
---