Must-Dos In Myeongdong | 2022 Edition
Myeongdong Is More Than Just A Shopping Destination. Find Out What Else You Can Do In This Fabulous Area!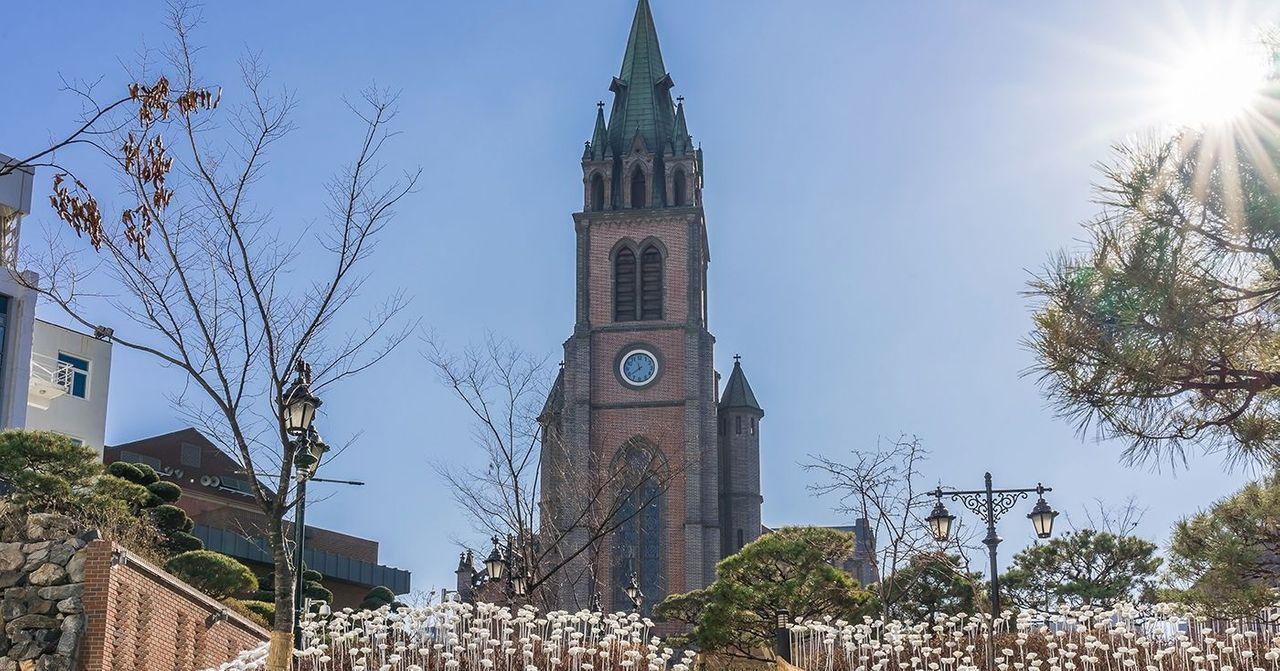 Some people say that there is not much to do in Myeongdong aside from shopping. However, that's not true at all! In fact, Myeongdong has many great attractions that you can, and should, check out between your shopping sprees. So let's take a look at these Myeongdong attractions!
---
Immune Gongbang in Myeongdong
Address: 서울특별시 중구 퇴계로20길 2
2, Toegyero20gil, Jung-gu, Seoul
Hours: Monday - Sunday 07:00 - 21:00 (Closed on Seollal and Chuseok holidays)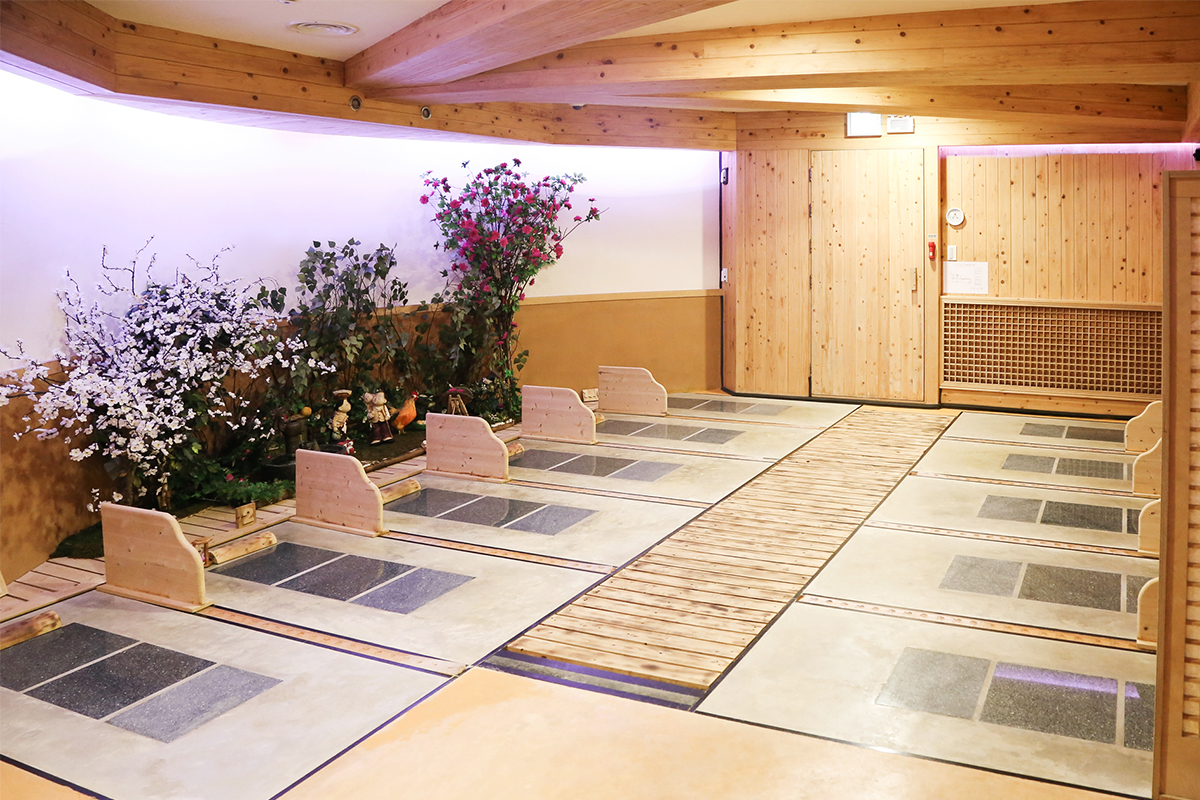 Jjimjilbang is a uniquely Korean experience that tourists love to try out when they're here. This particular Jjimjilbang uses a stone from Japan called padongseok(sericite in English) that emits special energy that removes the toxins in your body. Come to Immune Gongbang and spend a day in detox!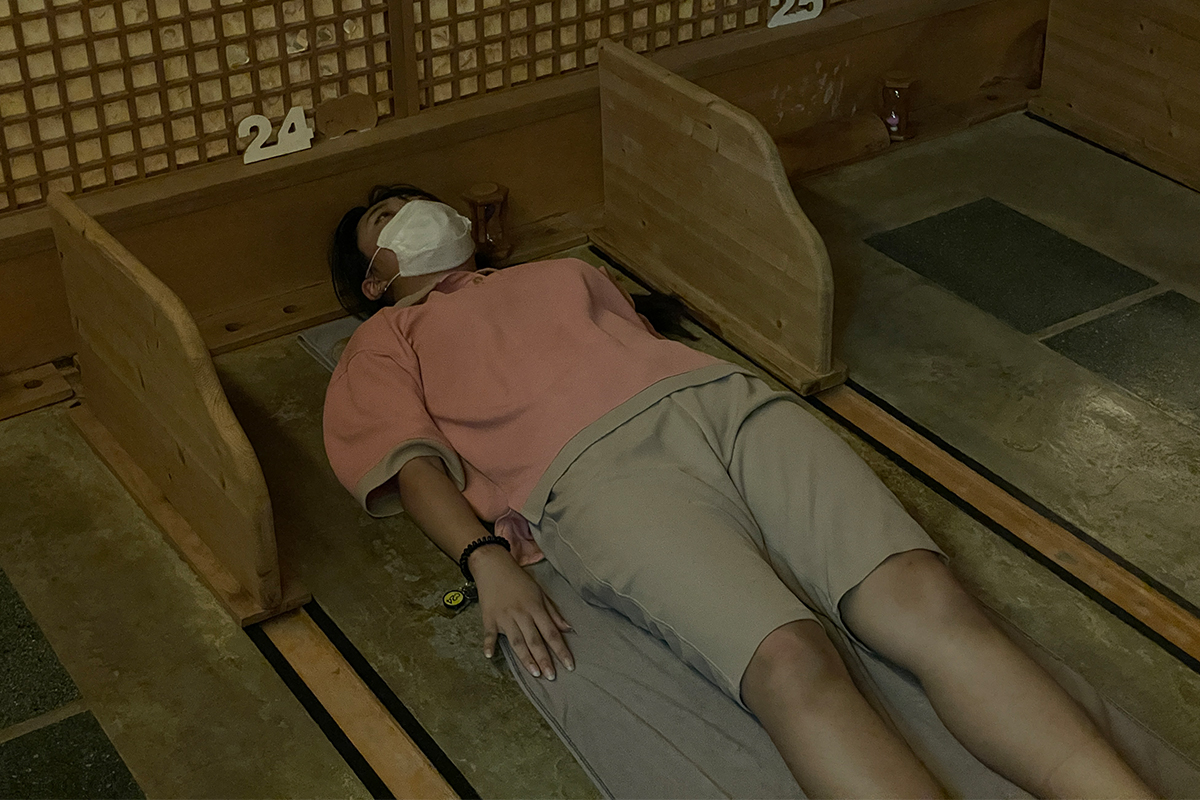 Padongseok stimulates the body and is helpful for those who are on a diet and strengthens immunity. Warm up your body and mind and spend a day at this traditional spa.
Immune Gongbang in Myeongdong
---
Myeongdong Catholic Church
Address: 서울 중구 명동길
74 Myeongdong-gil, Jung-gu, Seoul
Hours:
Weekdays: 11:00 - 16:00
Sunday: 13:00 - 15:00 (subject to change)
English Mass: Every Sunday @ 09:00 - 15:00
1898 Plus Plaza: 10:00 - 19:00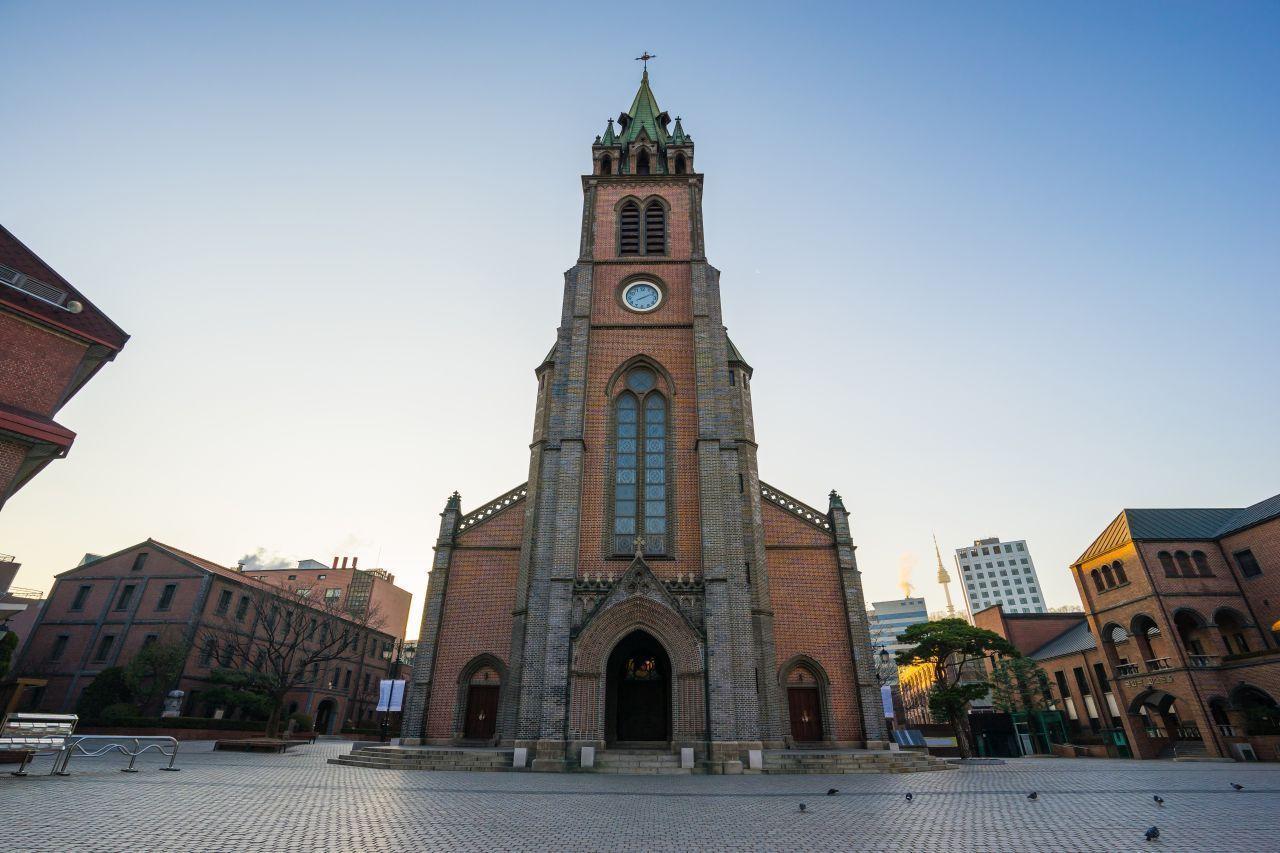 Since its establishment in 1898, Myeongdong Catholic Church has a history of more than 100 years. It is the oldest catholic church in Korea. A symbol of faith for Korean Catholics, the church holds both historical and religious significance.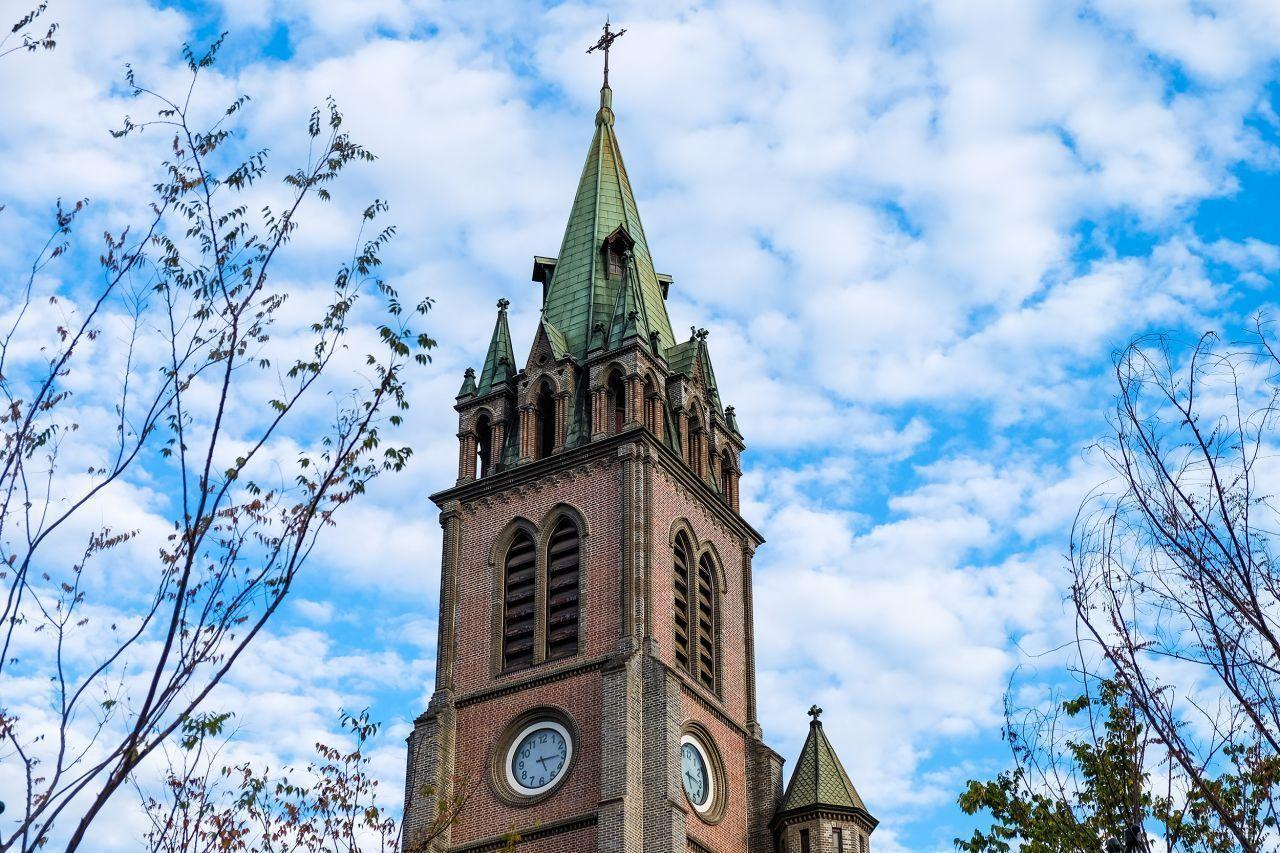 When the military dictator Jeon Doo Hwan named Noh Tae Woo as his successor in 1987, the student democratization movement swept through the nation. The intense conflict between the police and the people occurred everywhere, and students would flee to the Myeongdong Church to avoid the violence. The cardinal told the police that "you must step on me, the priests, and nuns in the church to take the students from us." The police could not break into the church to arrest the students.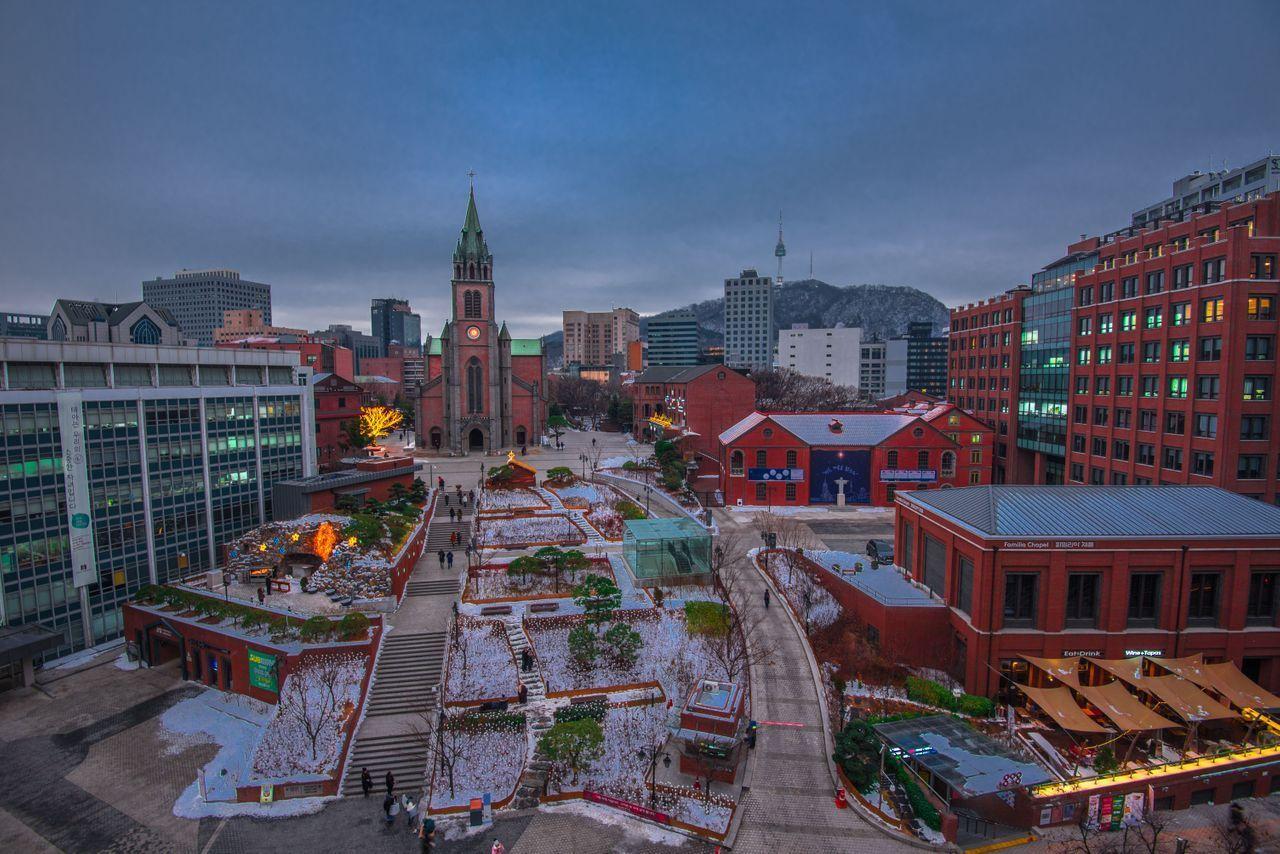 In addition to the historical significance, Koreans place great importance on the Myeongdong sanctuary. During the Christmas season, many ceremonies are held at Myeongdong's attraction: Myeongdong Church. When you visit Myeong-dong for shopping, why not take a walk around the church?
---
N. Seoul Tower
Address: 서울 용산구 남산공원길 105
105 Namsangongwon-gil, Yongsan-gu, Seoul
Hours: Mon - Thurs 12:00-22:00; Fri - Sun/National Holidays: 11:00-22:30; You can enter the observatory up to 30 minutes before closing.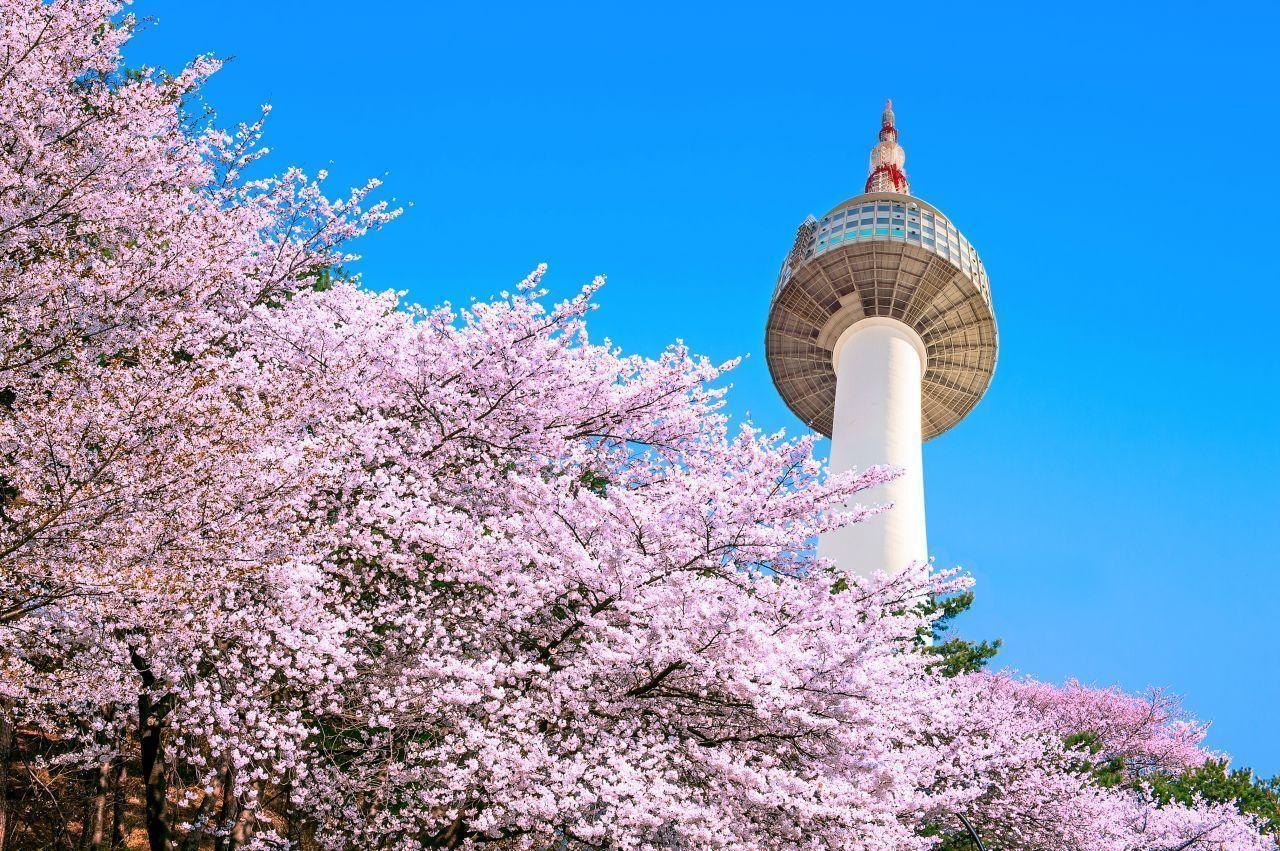 You can't not mention the N Seoul Tower when you're in Seoul. The tower is located on the top of Namsan, in the center of Seoul. It is also called as "Namsan Tower." Because of its excellent location, N Seoul Tower became a must-visit place for viewing the scenery of Seoul. N Seoul Tower sends out broadcasting TV signals.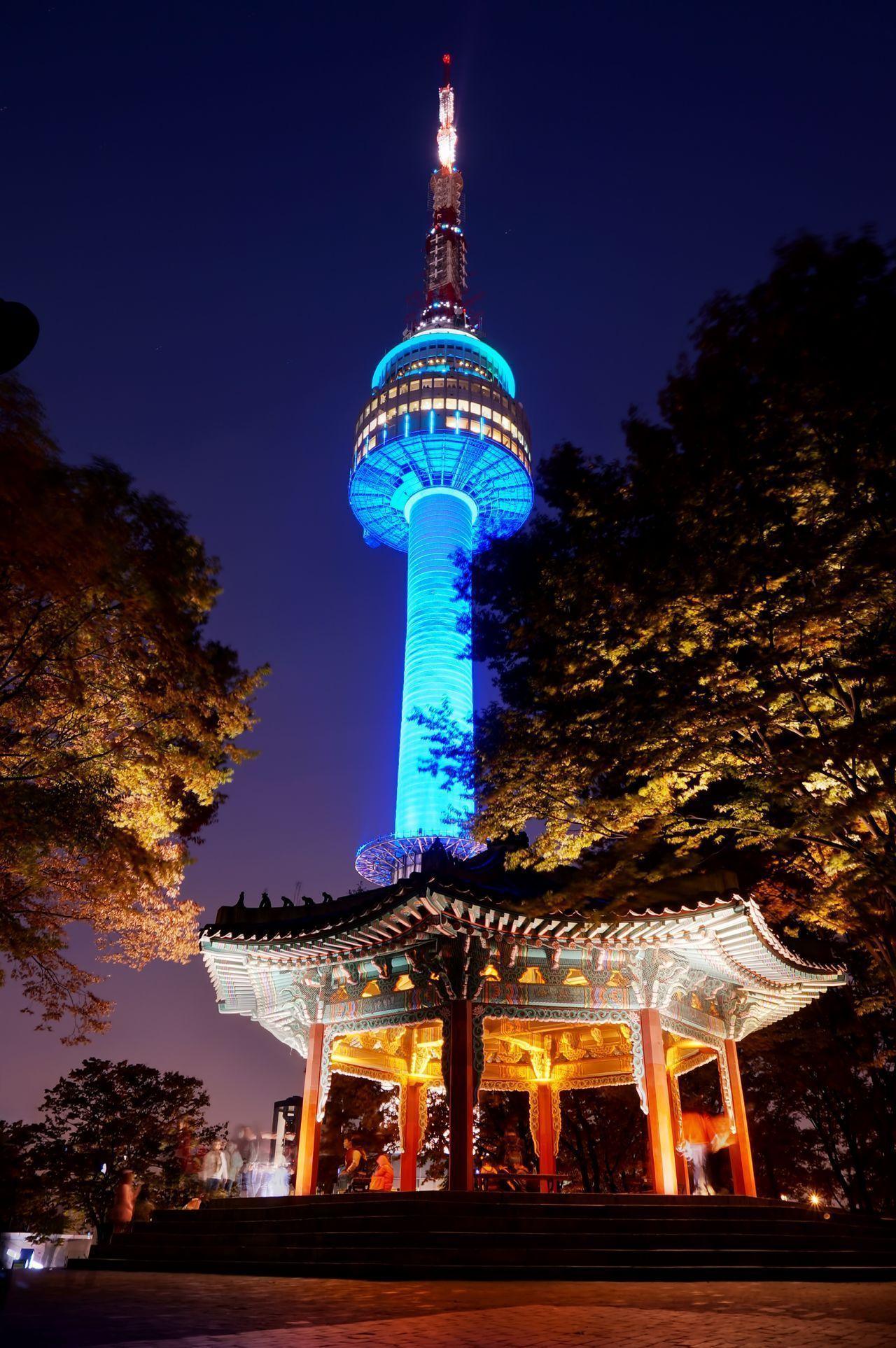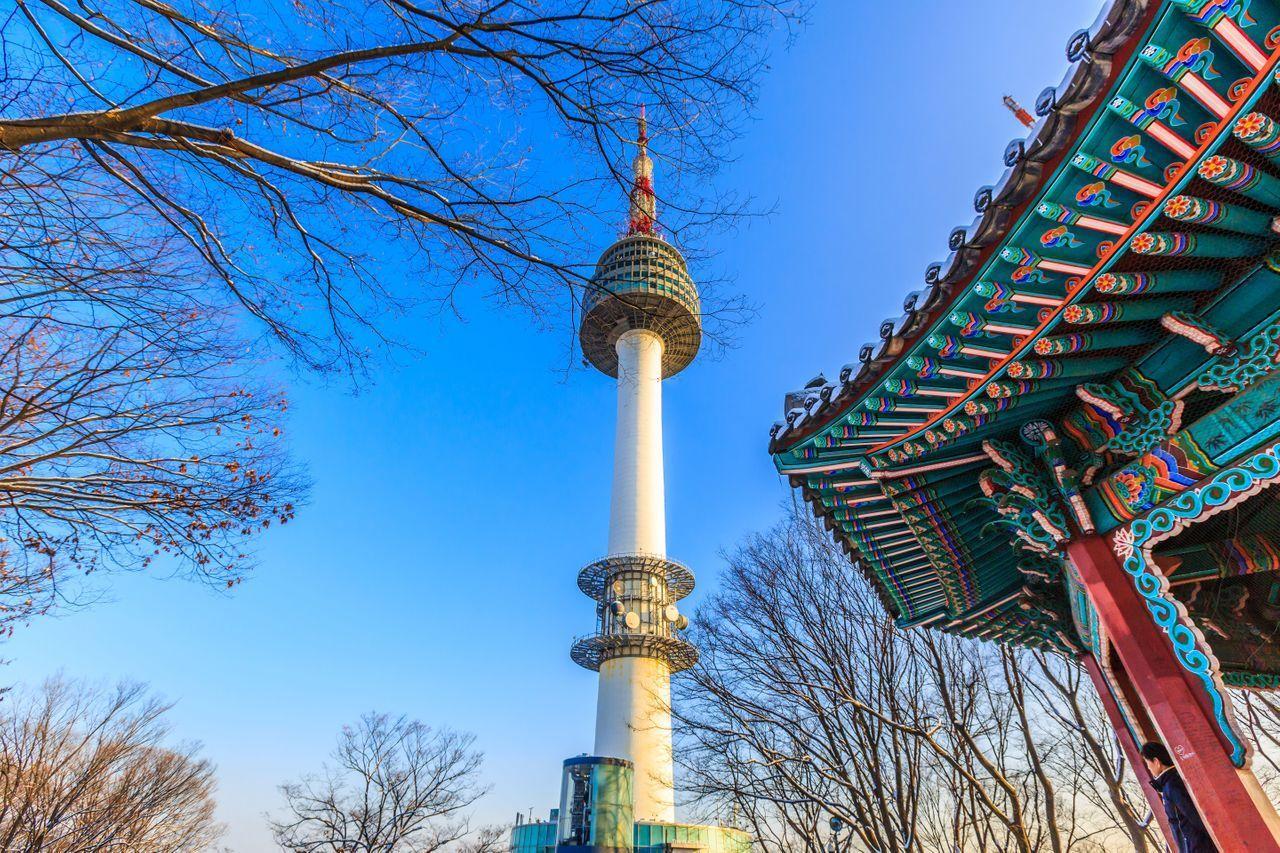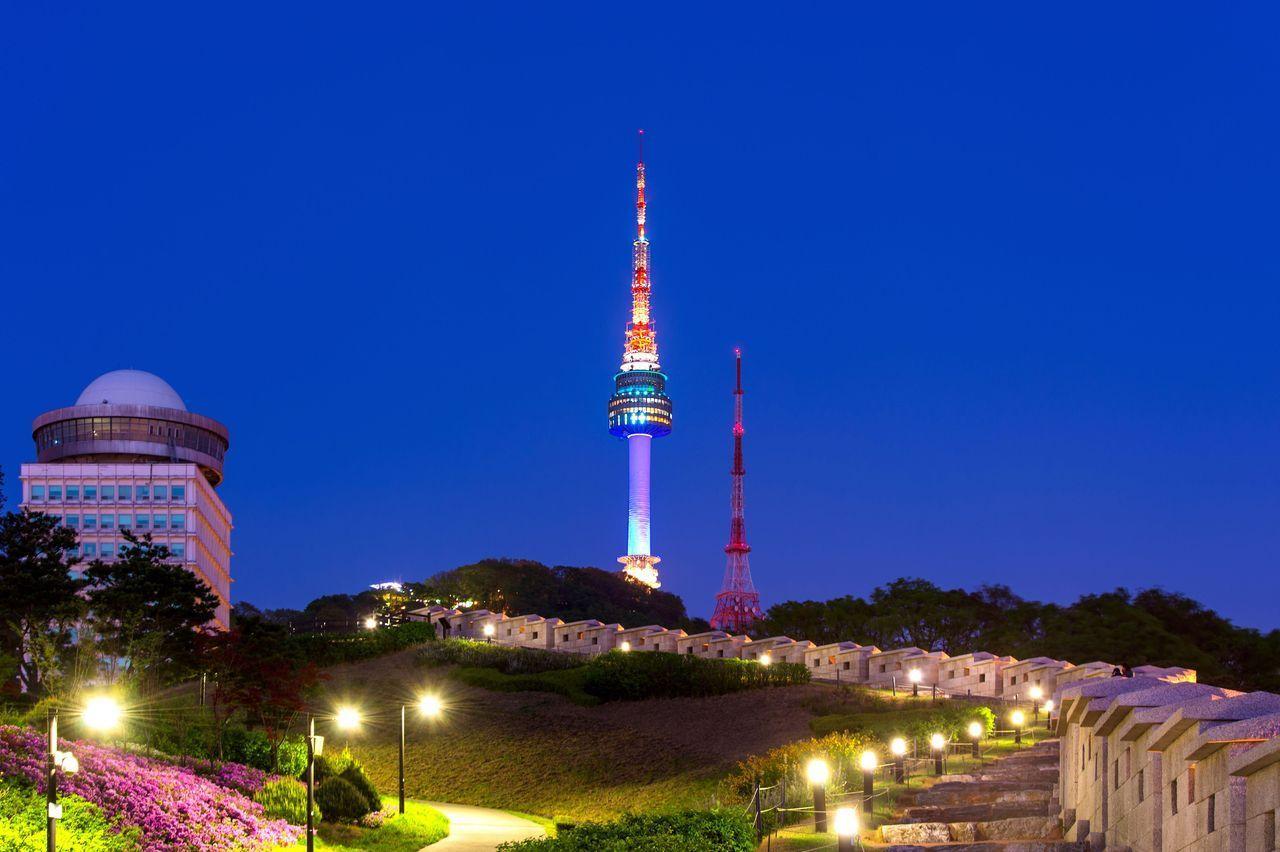 I've organized information on how to get to N Seoul Tower from Myeongdong for your convenience. You can get there by taking the cable car, or hiking a trail on the mountain, or taking a sightseeing bus.
How to Get to N. Seoul Tower
Take the elevator from the Namsan Tunnel No. 3 and walk to the cable car ticket office. The elevator operates daily from 09:00 to 23:00 (Monday from 09:00 to 13:00)
Namsan Cable Car

Namsan Sightseeing Bus

10:00 to 23:00

Adult Single Ticket ₩7,000




Take the yellow bus 05

From Exit 3 of Myeongdong Station



Of course, you can walk up to Namsan. However, I suggest you walk down the mountain. Some parts of Namsan are really steep.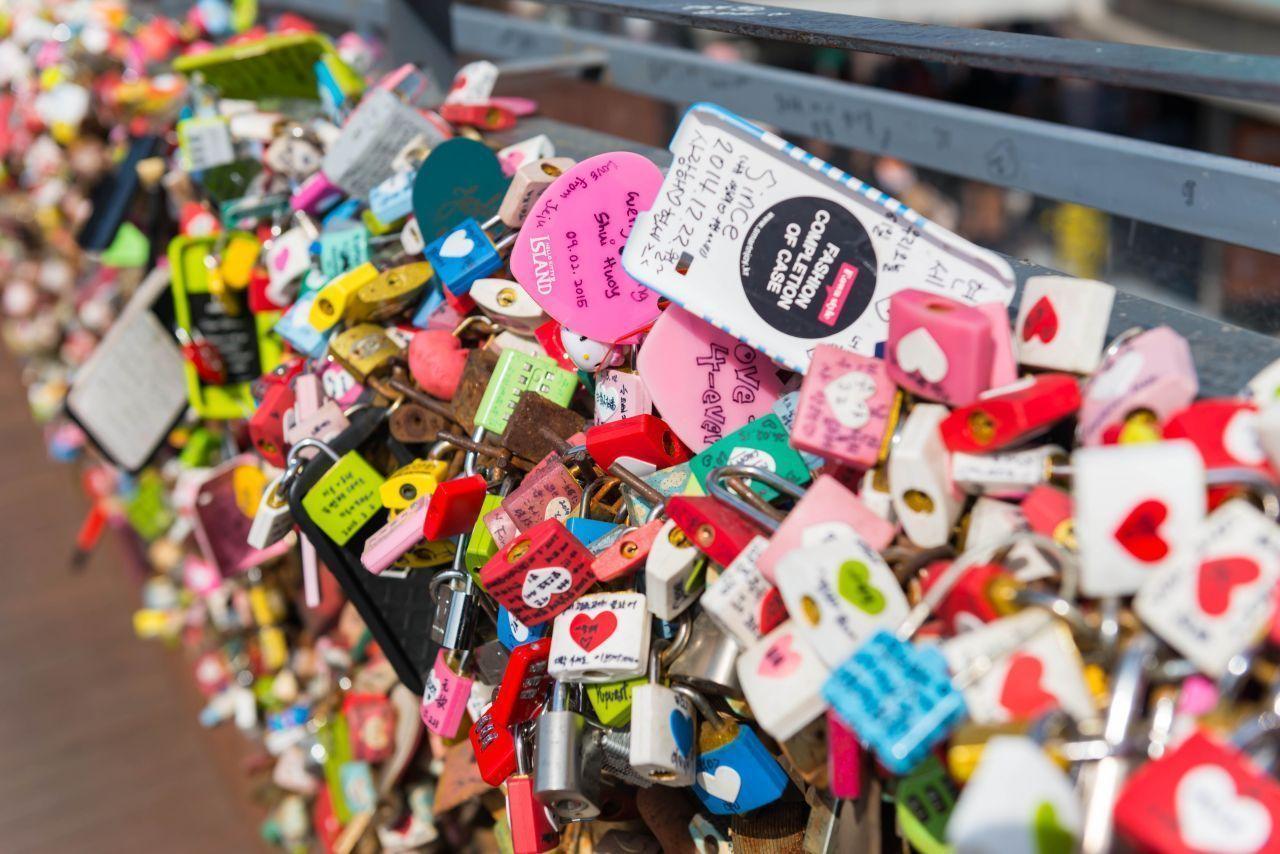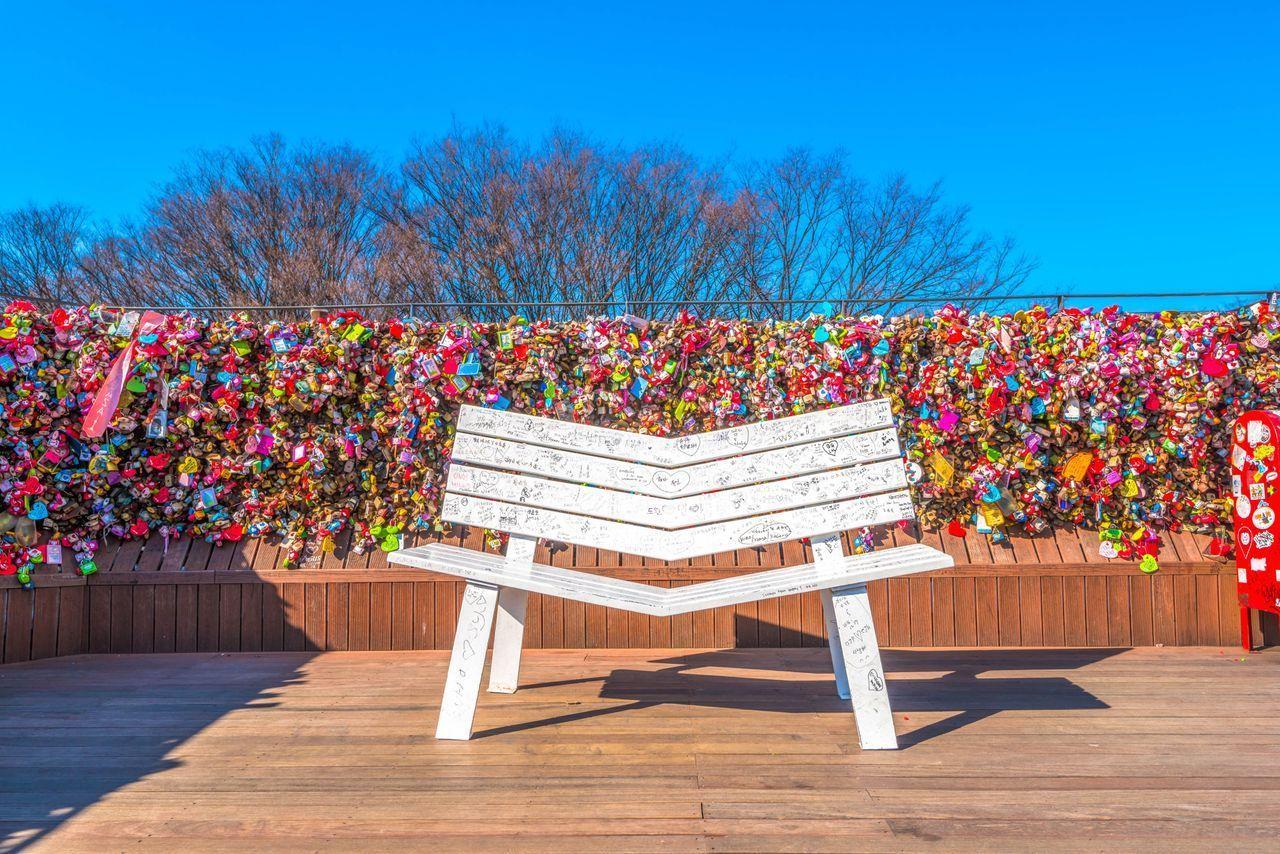 You can find hundreds and thousands of love locks at the bottom of the N Seoul Tower. In addition to watching the night scenery of Seoul, you can promise your love and friendship at the N Seoul Tower. Legend has it that when lovers put a lock over the fence, their love between the two will remain forever until the lock is opened. So for many years, countless lovers have left their promises here. Isn't it so romantic?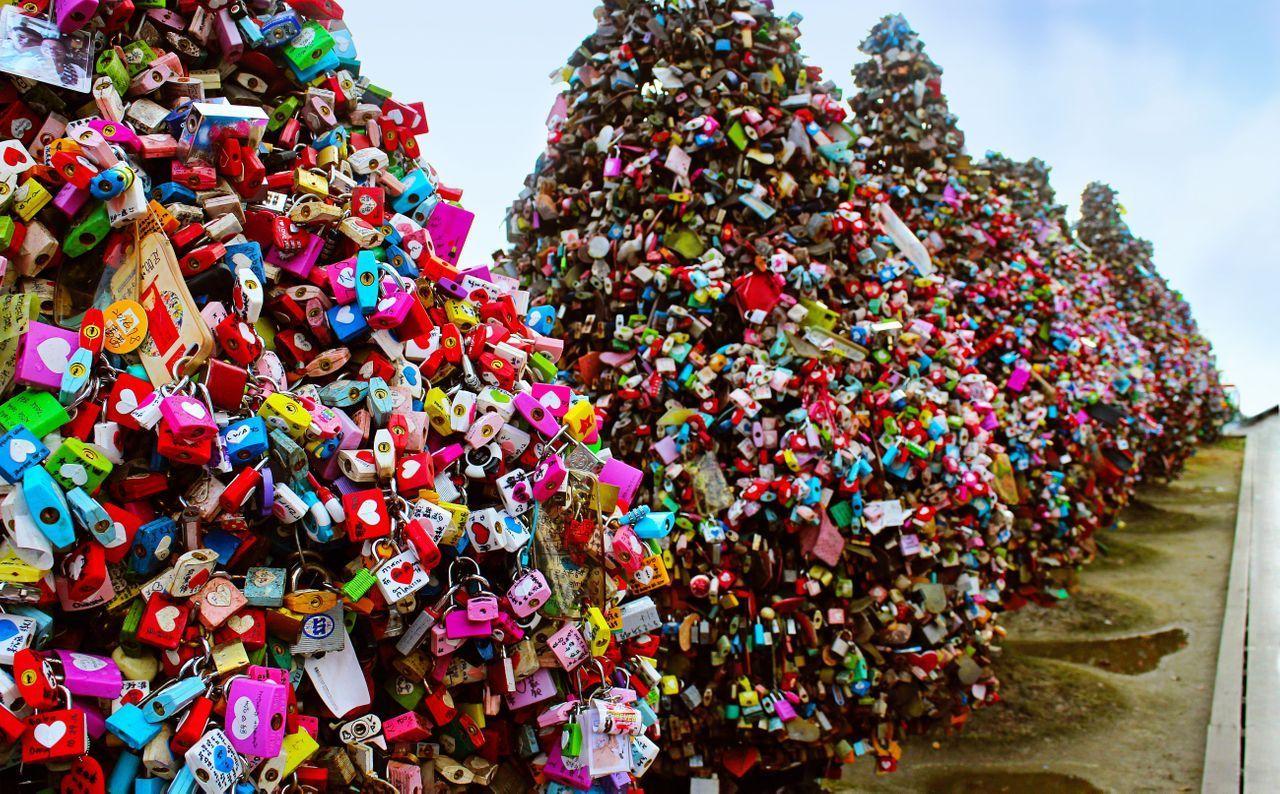 Myeongdong N Seoul Tower will light in different colors according to Seoul's air quality every day. Red is for poor air quality, Green is for general or normal air quality, and Blue is for good air quality. When you come to Seoul next time, check the color of the N Seoul Tower. You will be able to tell the air quality of Seoul without checking your phone.
---
3CE Style Nanda Hotel Cafe
Address: 37-8 명동8길 37-8
37-8 Myeongdong 8-gil, Jung-gu, Seoul
Hours: 11:00 - 23:00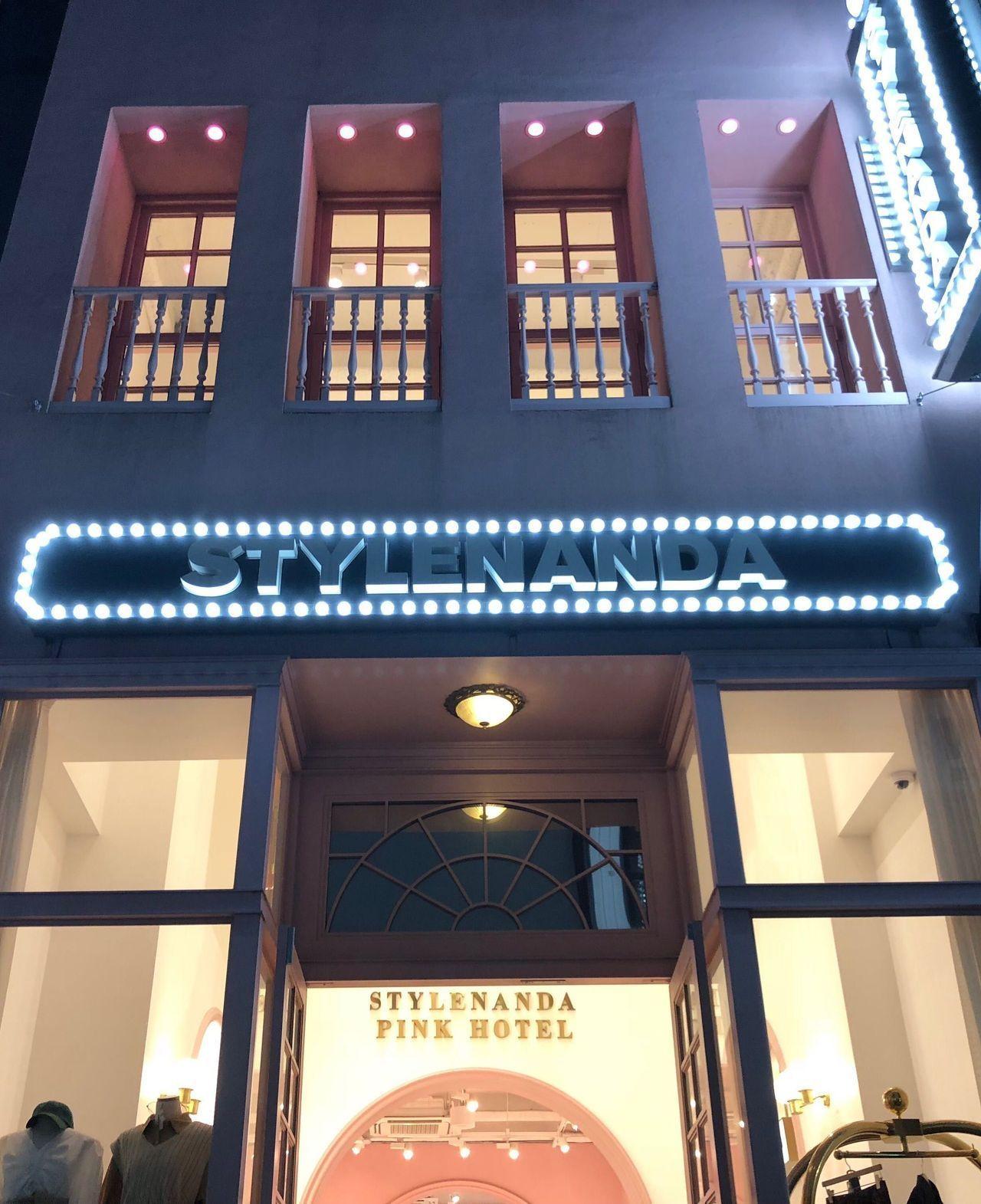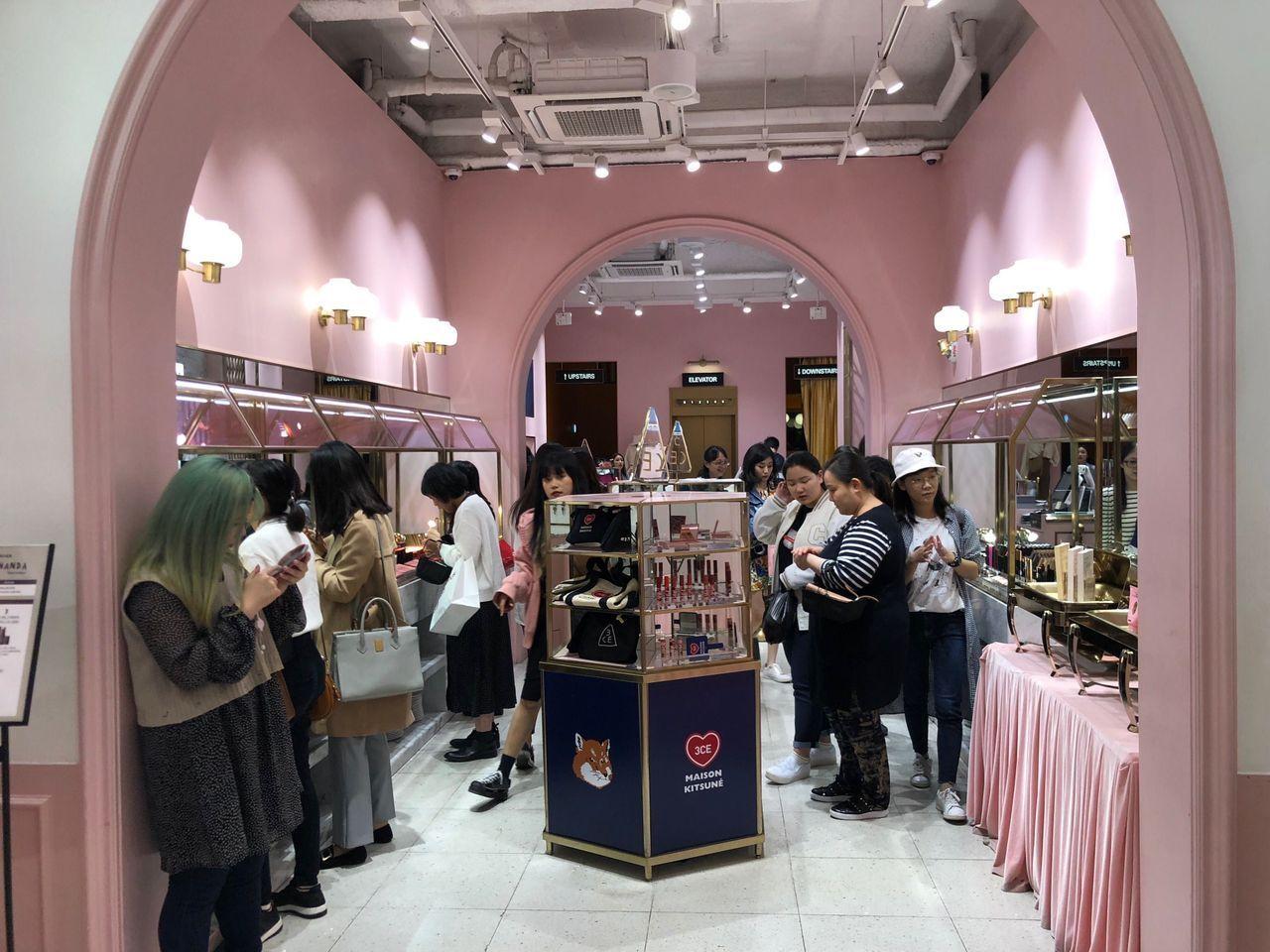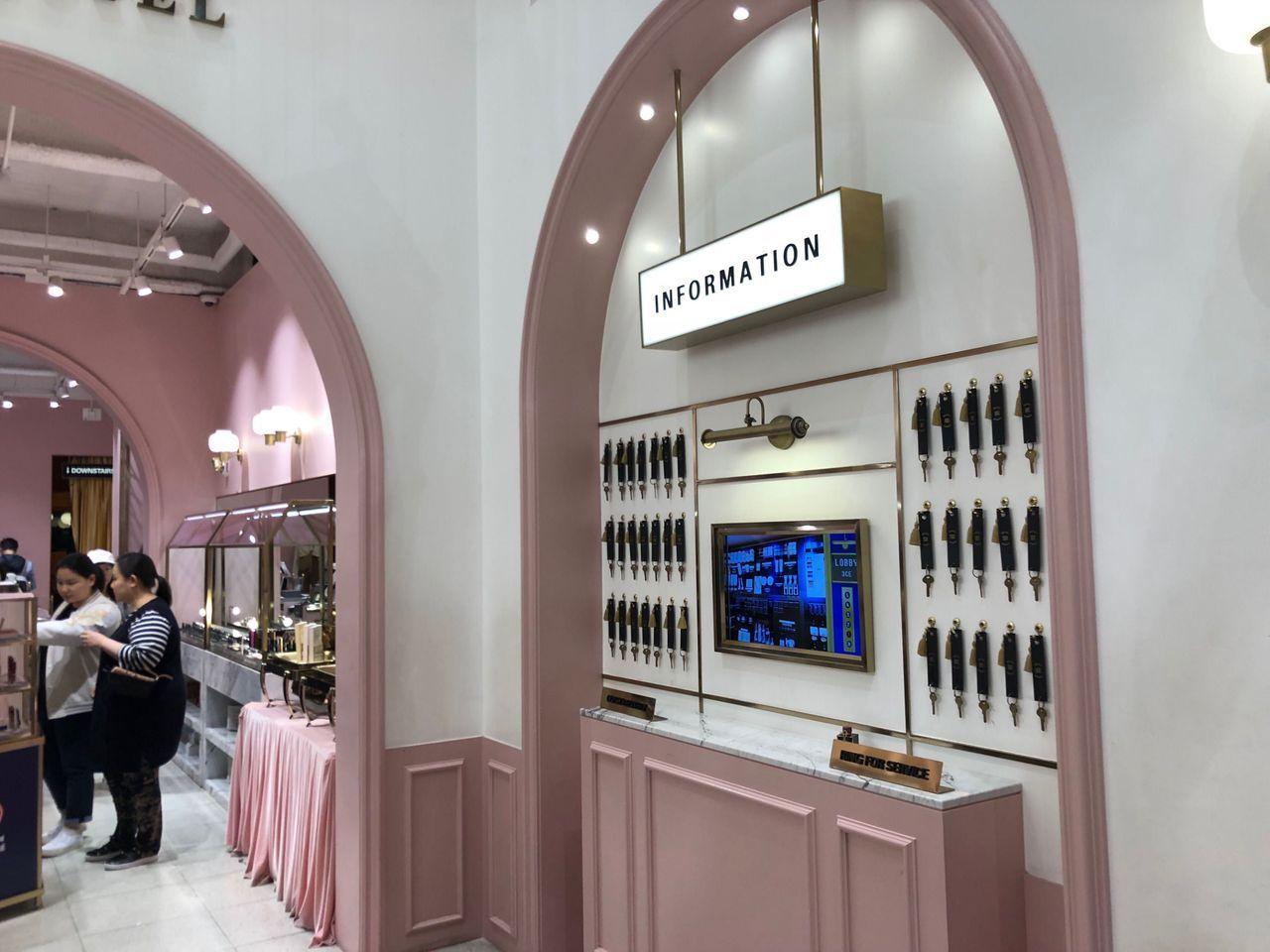 The cosmetics brand "3CE", which is famous for its rich pigment cosmetics, also has a huge clothing brand. This STYLENANDA PINK HOTEL Myeong-dong shop is one of the most famous spots in Myeongdong.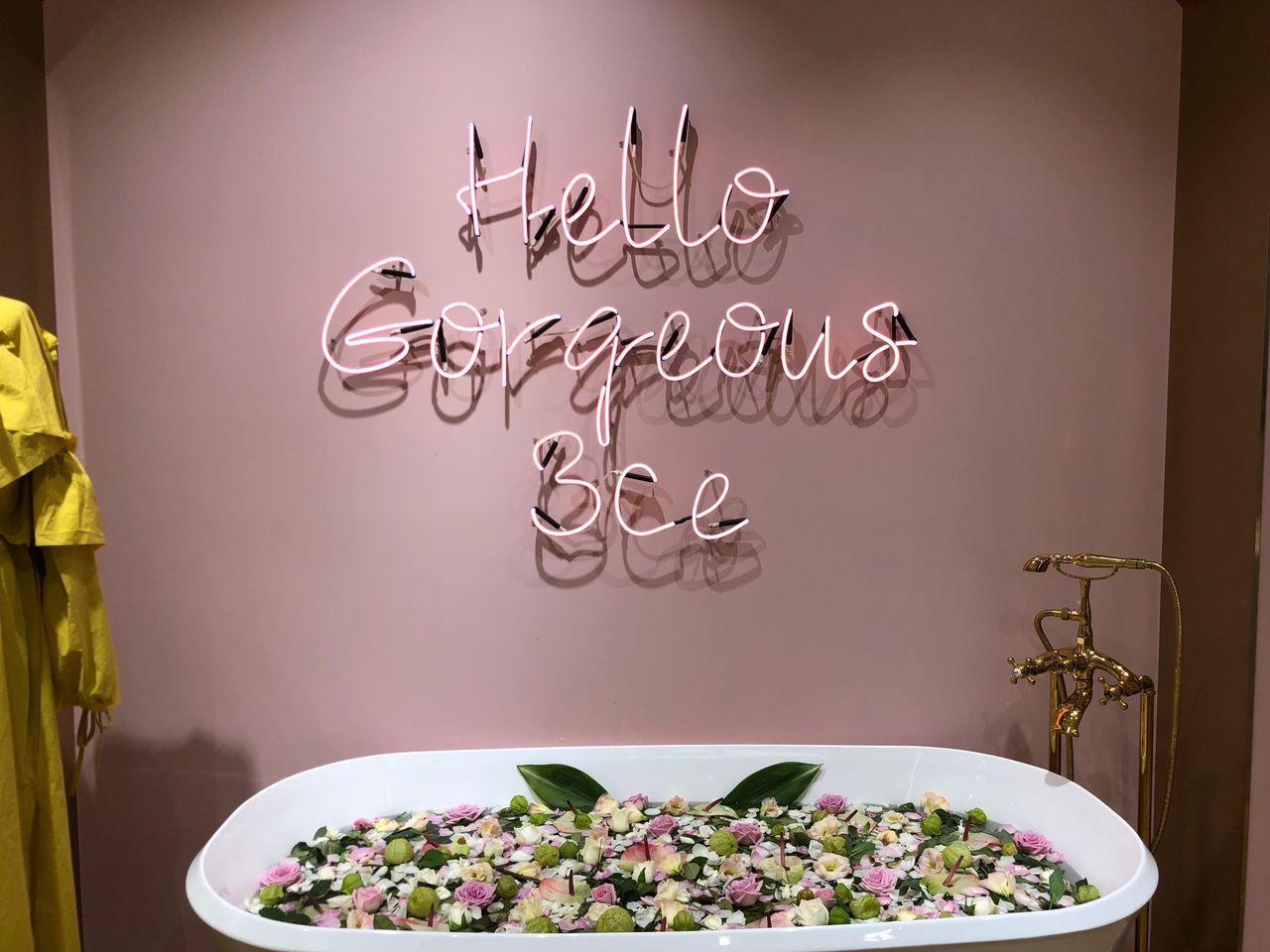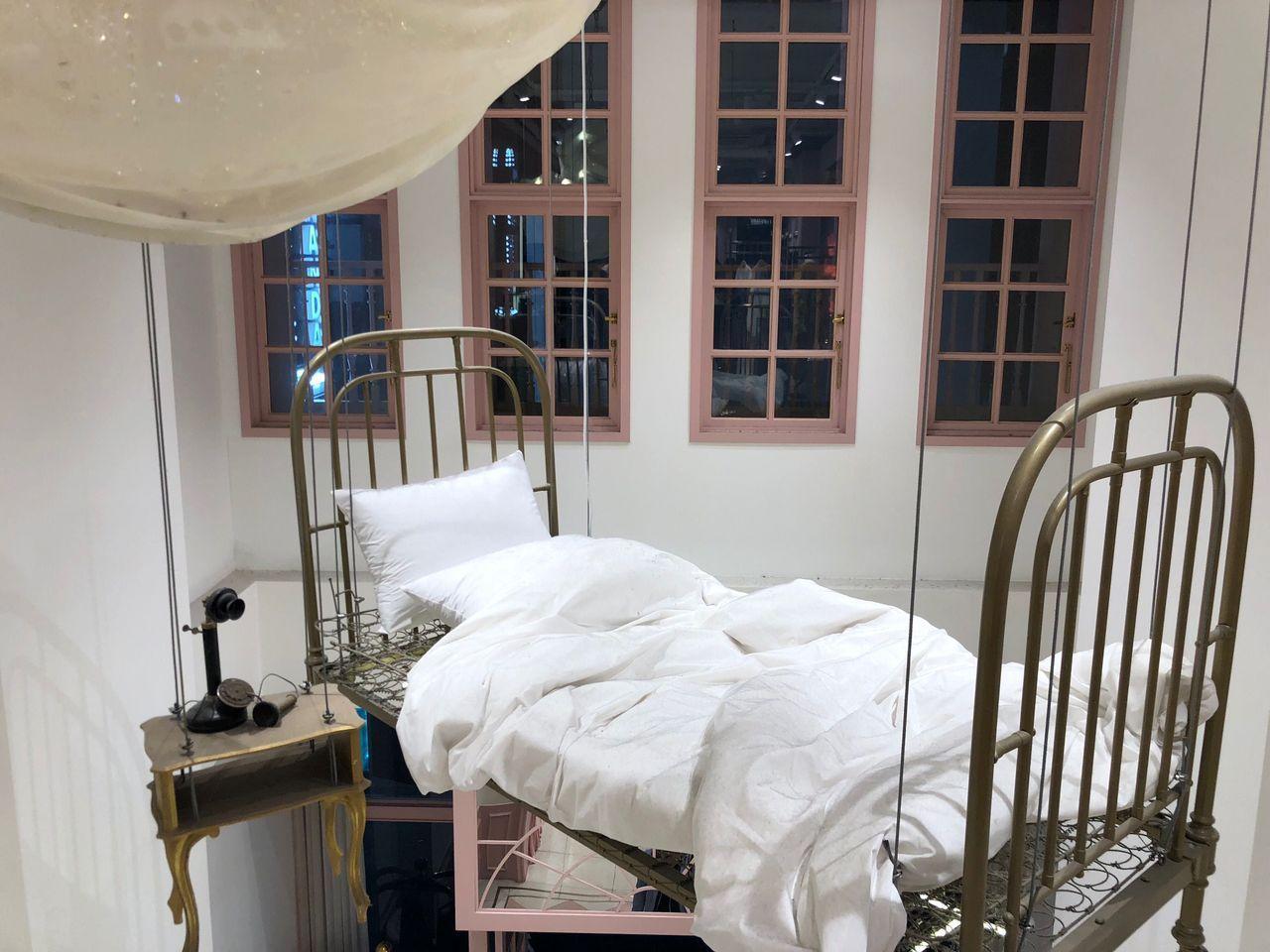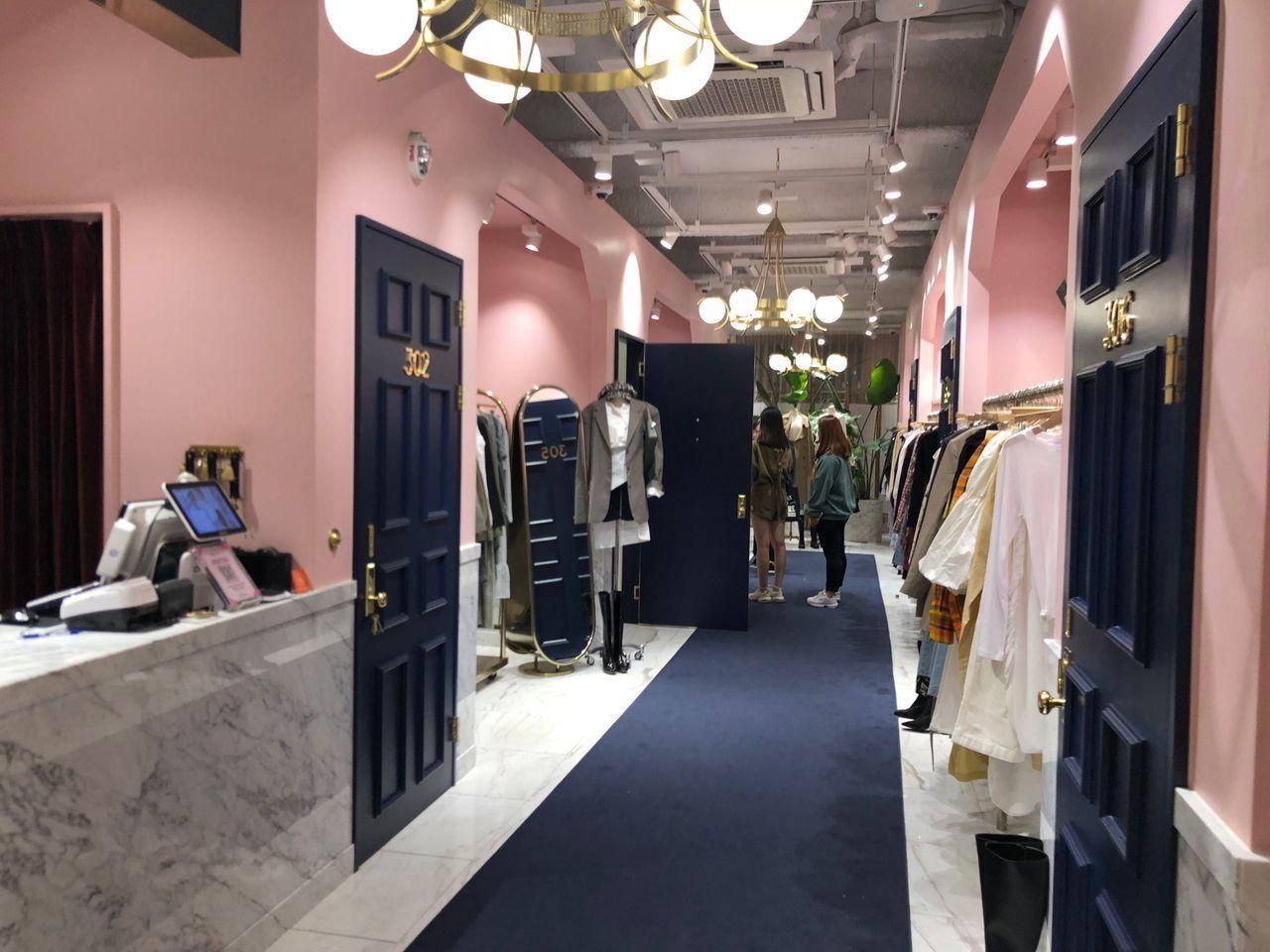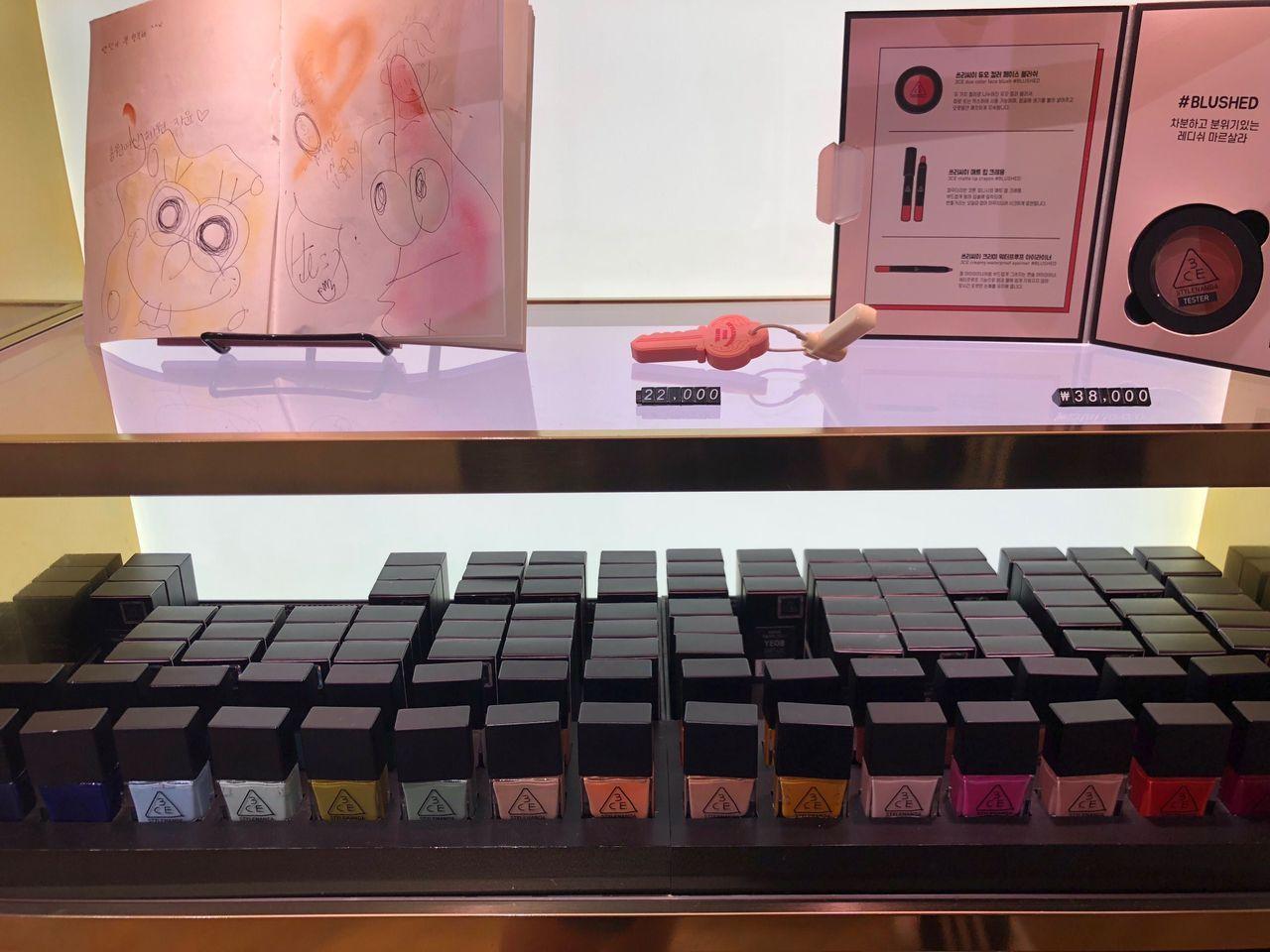 The cosmetics brand "3CE" is not only famous for cosmetics but also their clothes. At the STYLENANDA PINK HOTEL Myeongdong, you can experience both.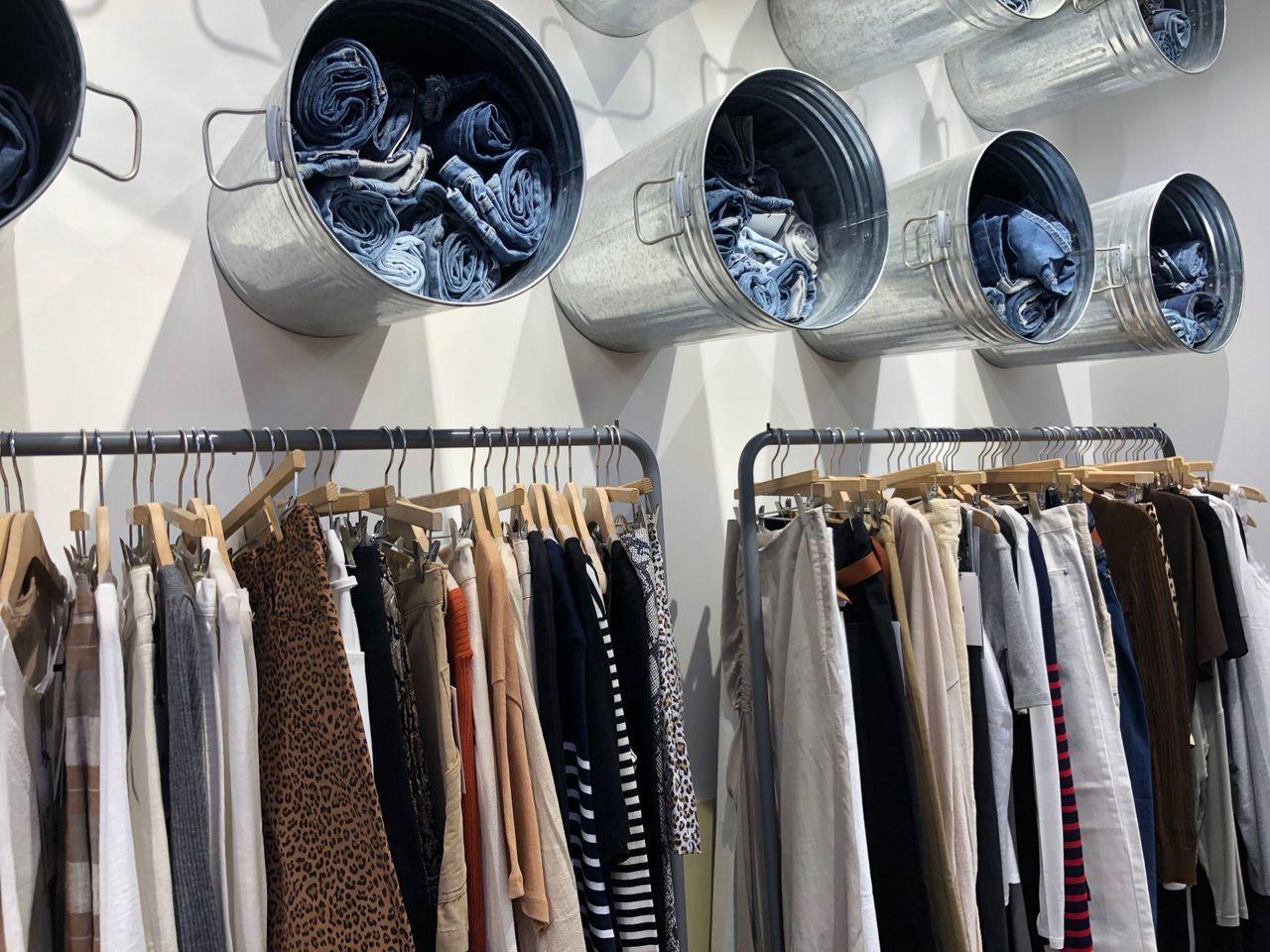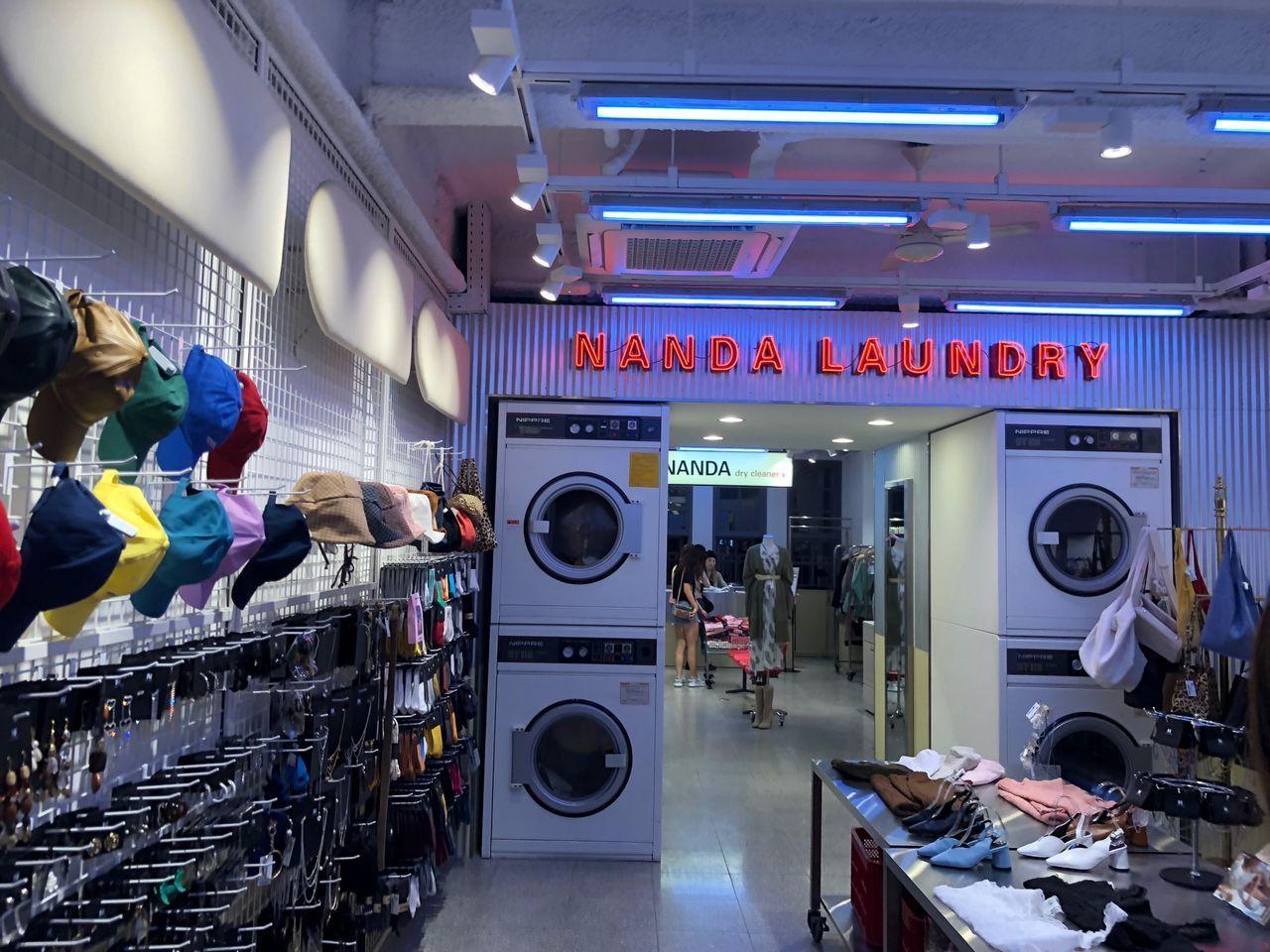 As you go up each floor, you can find more clothing. Those who want to buy 3CE cosmetics must first pick their items from the lobby on the first floor. The disadvantage is that this store is always crowded with shoppers and tourists, and some items go out of stock very quickly. The third and fourth floors have clothing and accessories.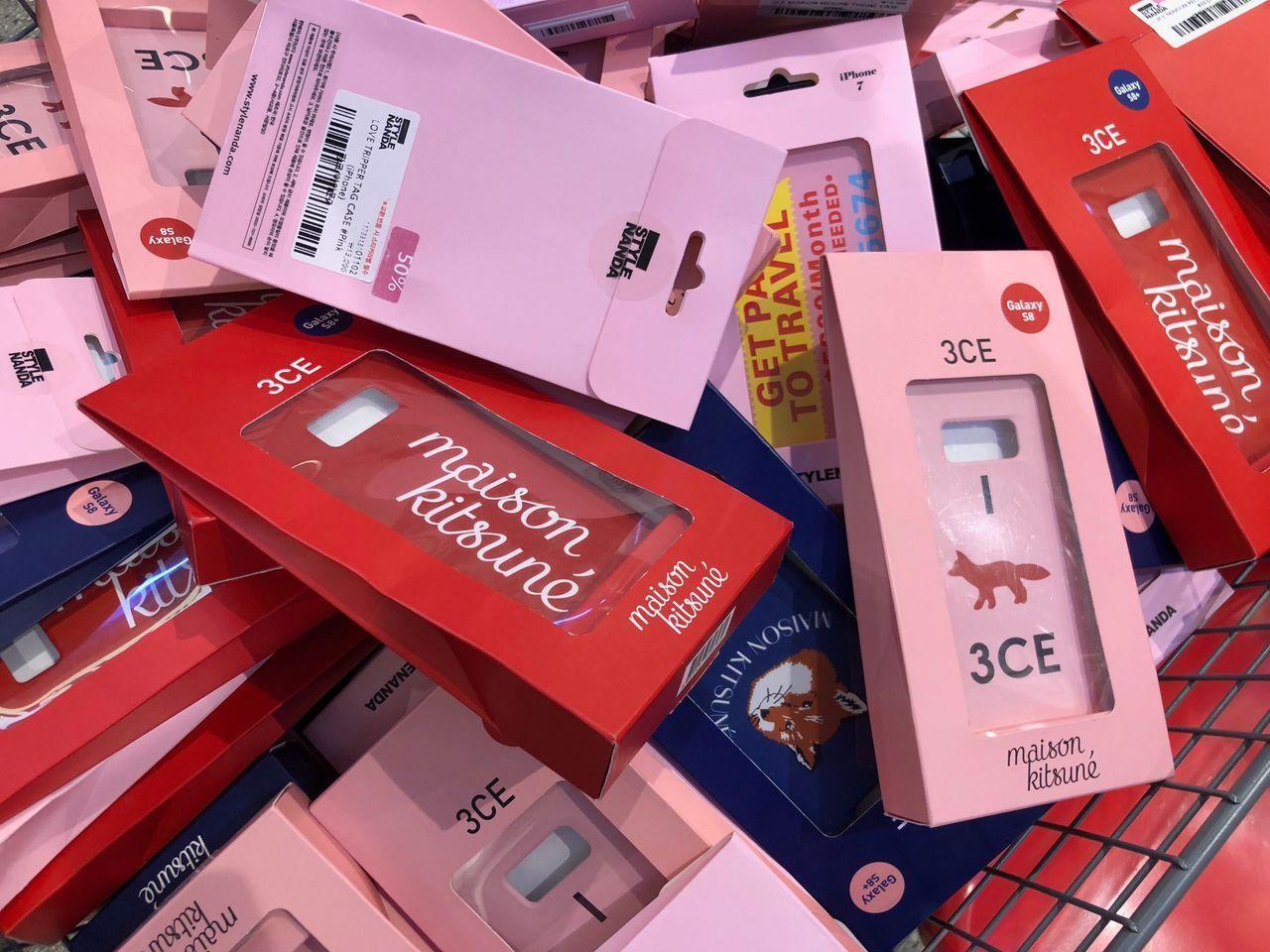 Cute 3CE Cell Phone Cases
Look at the SNS photos. The entire building is full of cute interior design and decors. The coffee shop on the fifth floor is instagrammable. The entire space is decorated with pastel colors and unique items. The theme of this space is a swimming pool, and there are many fun features. Your camera can't stop taking photos once you are there.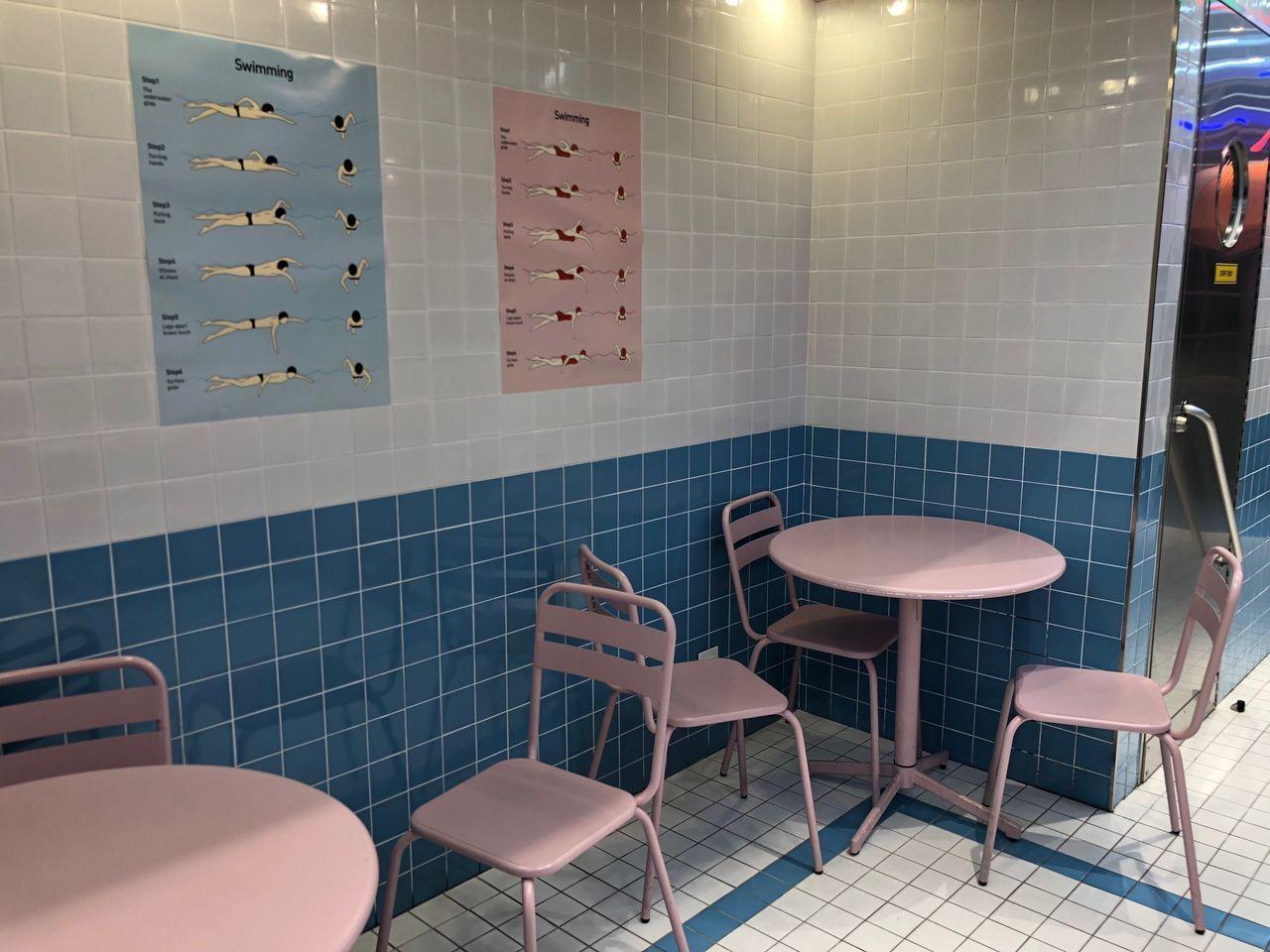 3CE Pink Cafe is located on the fifth floor of STYLENANDA PINK HOTEL. Take a brief break from your shopping and have a cup of coffee. You can order some drinks and take a few lovely selfies. When the weather is good, you can go out to the balcony on the top floor and enjoy the beautiful view of Seoul Myeongdong.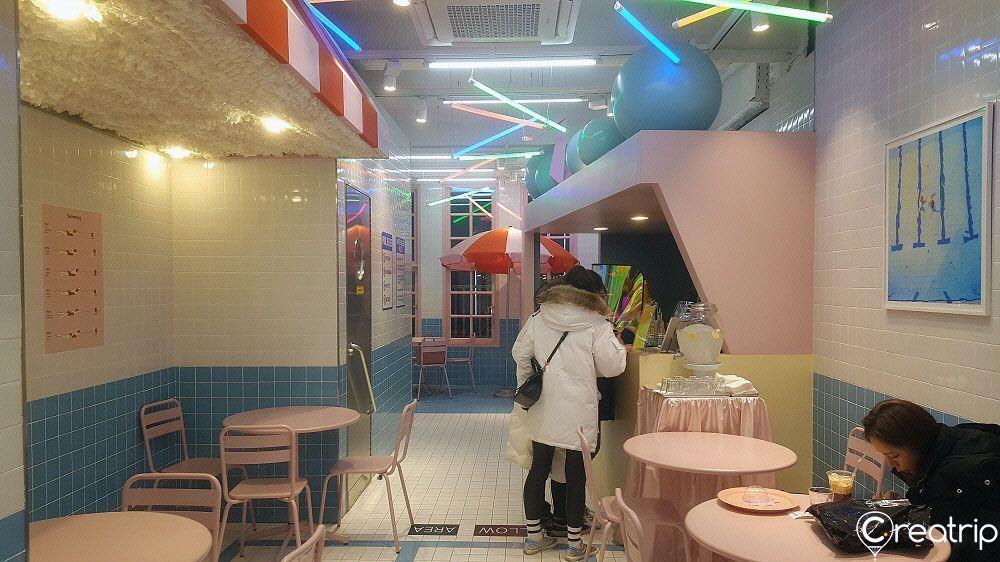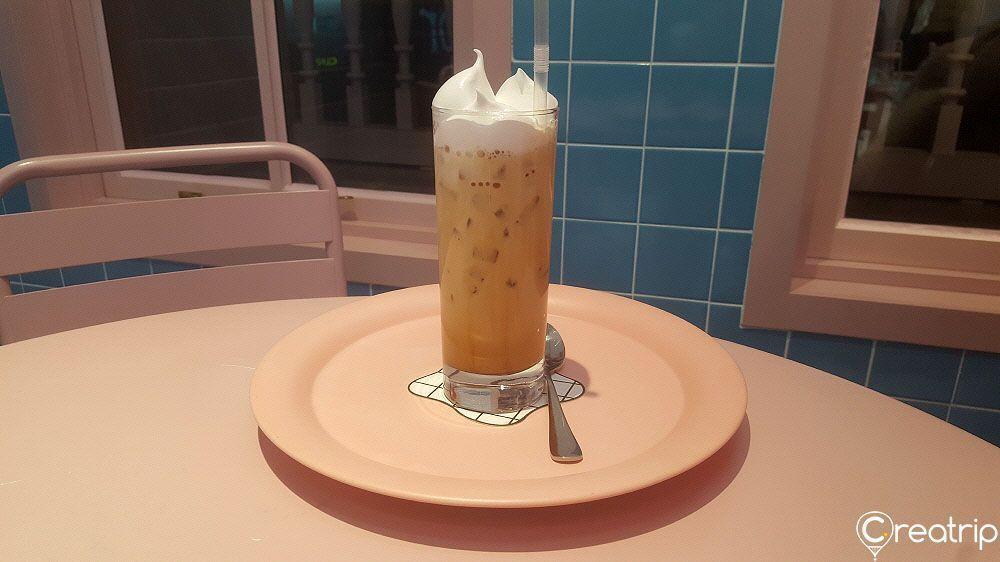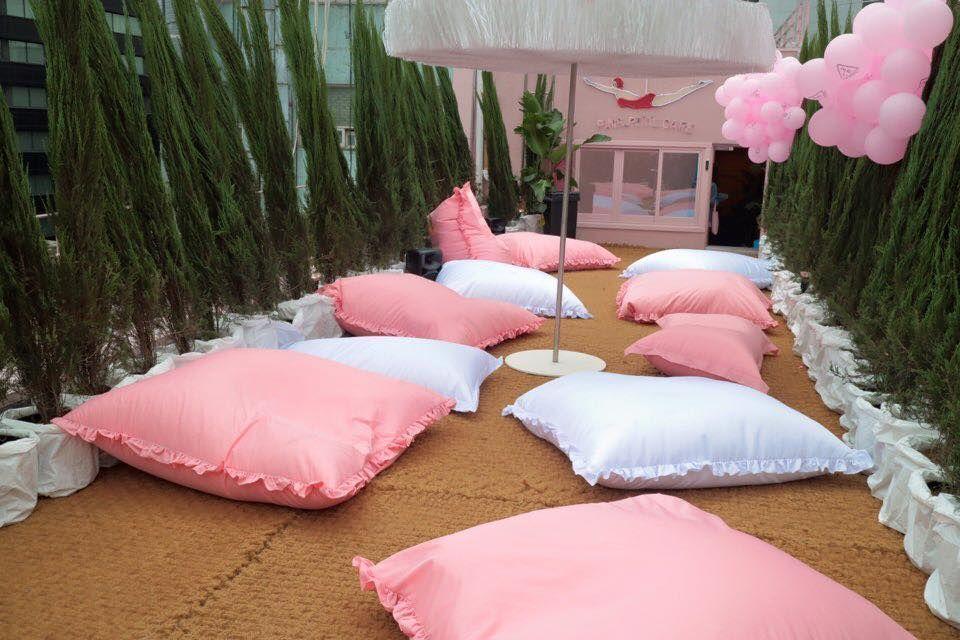 If you have the opportunity to come to Myeongdong, you must come to STYLENANDA PINK HOTEL and 3CE Pink Cafe on the fifth floor. This is a Myeongdong attraction where you can get done your shopping.
---
Namsan Hanok Village
Address: 서울 중구 퇴계로 34길 28
28 Togye-ro 34-gil, Jung-gu, Seoul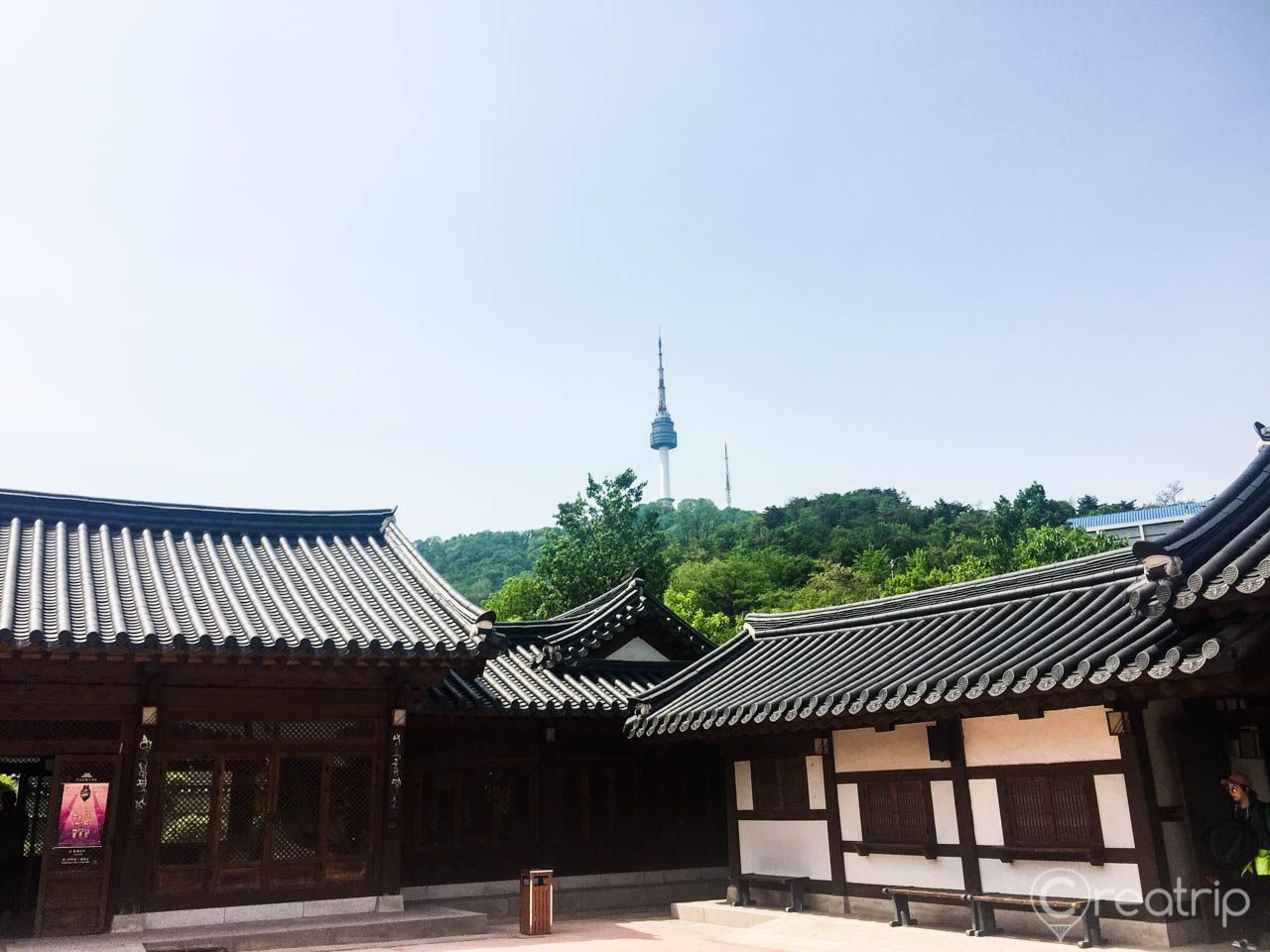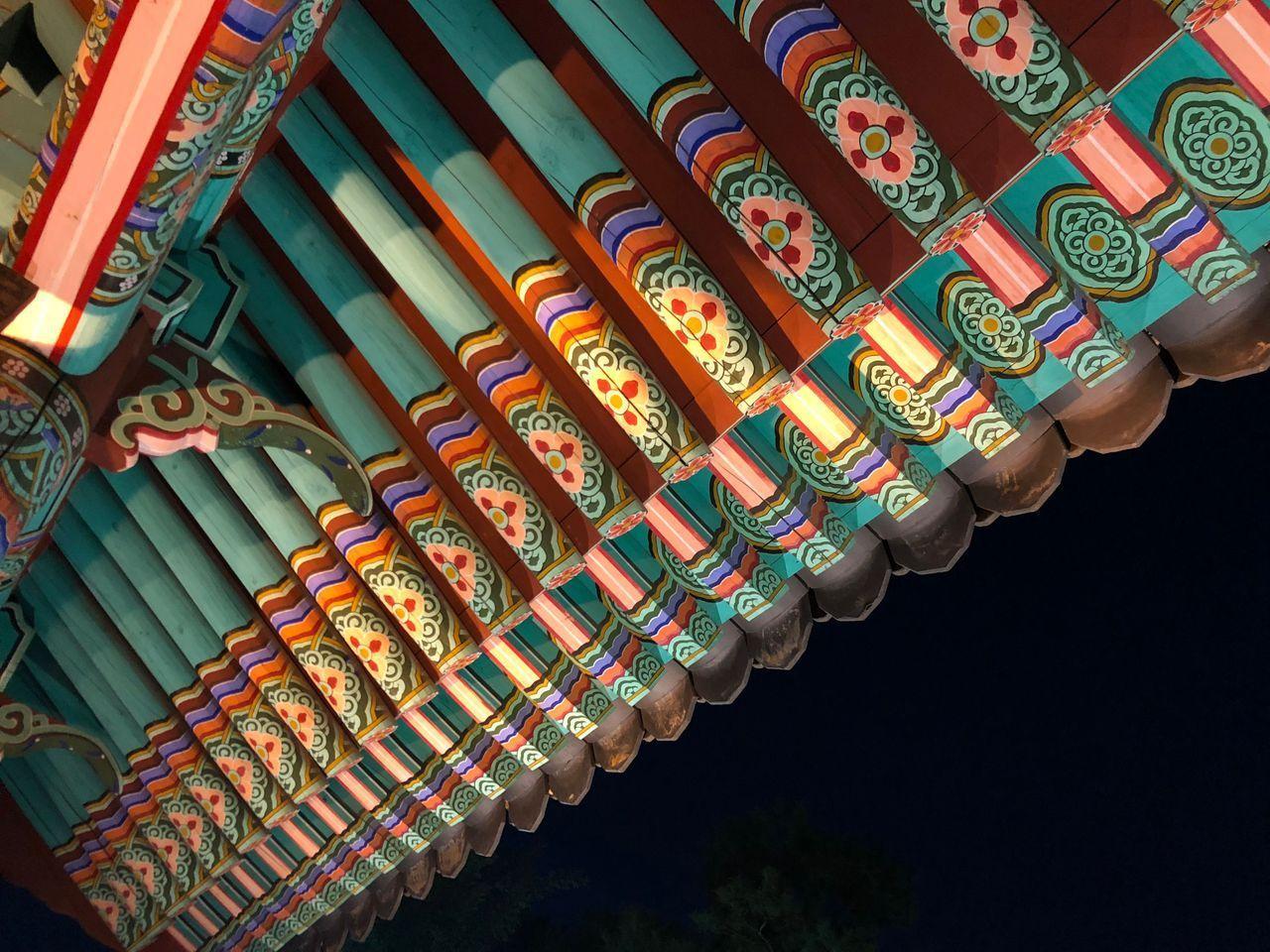 Namsan Hanok Village is located near Chungmuro and Myeongdong. It's a great attraction for those who want to experience Korean culture near Myeongdong. If you don't want to go to Gyeongbokgung (maybe because it is super touristy), I would suggest that you visit Namsan Hanok Village instead. Compared to Gyeongbokgung, Namsan Hanok Village has a lot less tourists.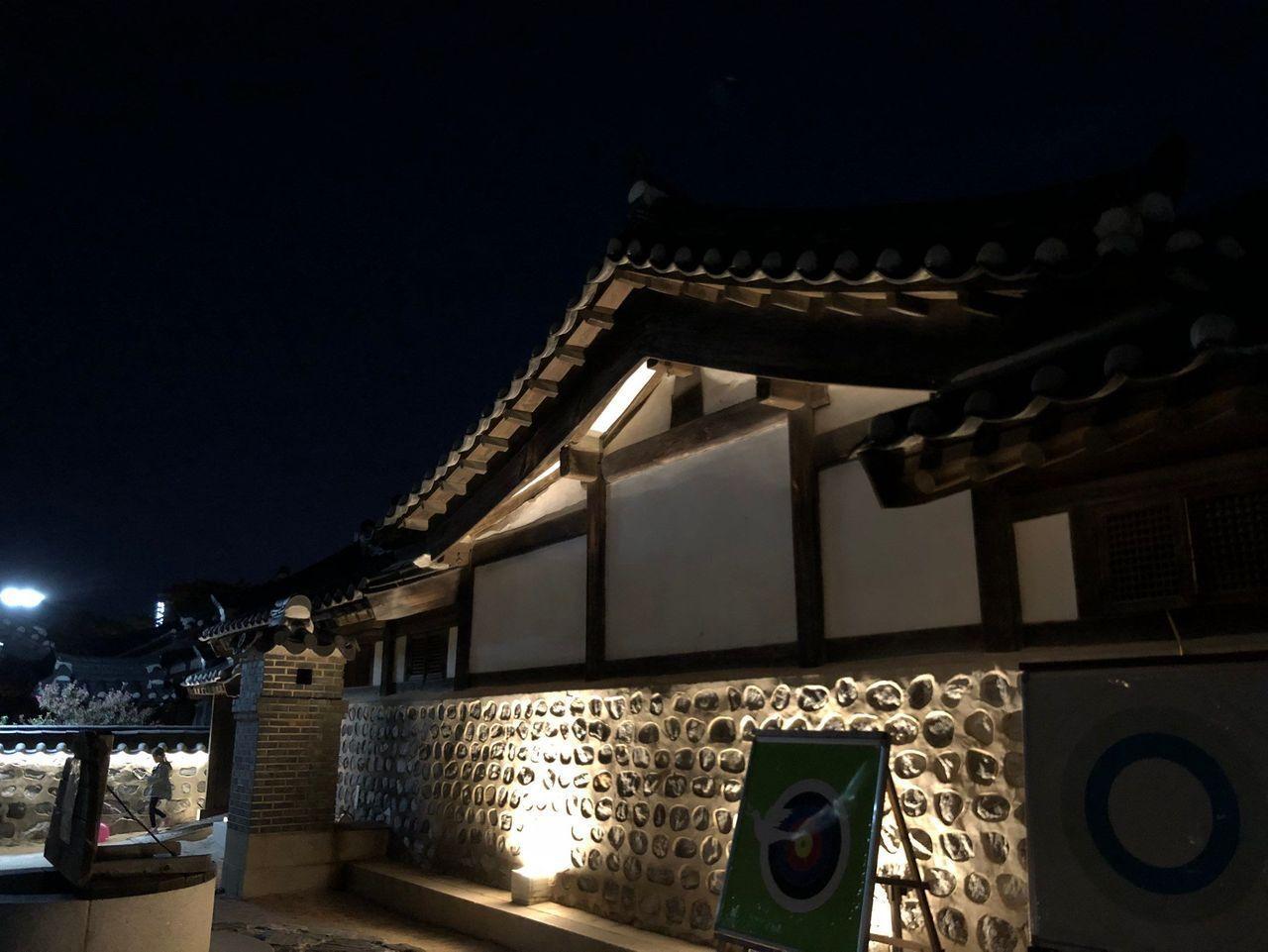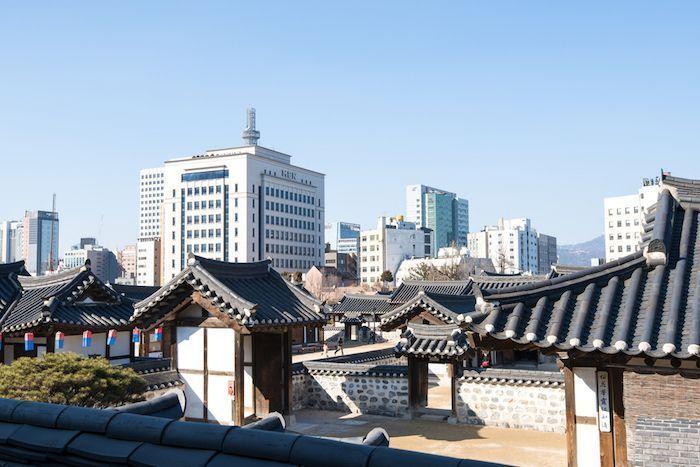 Stop by Namsan Hanok Village during the day and night. Come and check out this village in every season. On your every visit, you will get different impressions. Capture the beauty of Namsan Hanok Village with your own eyes!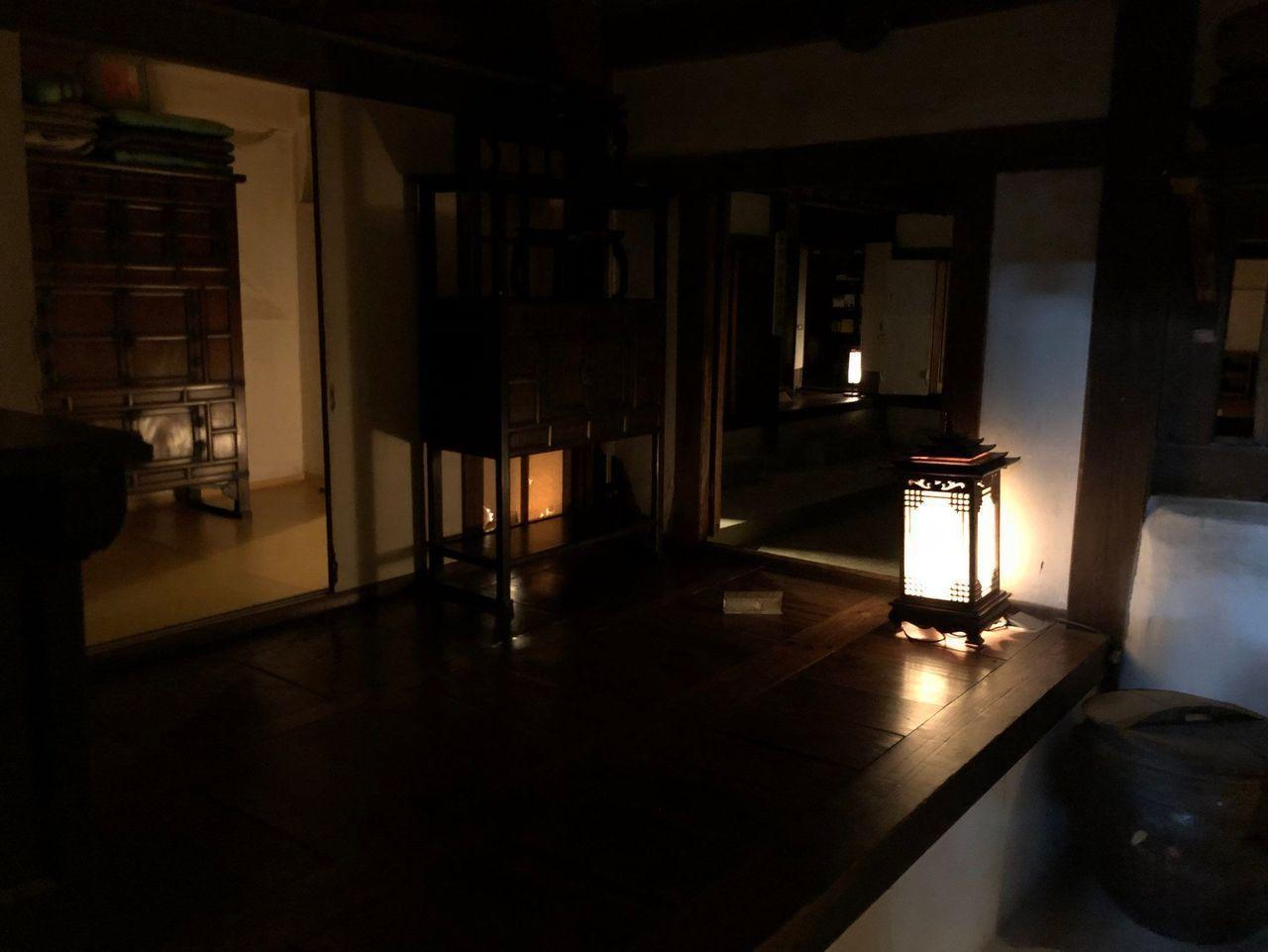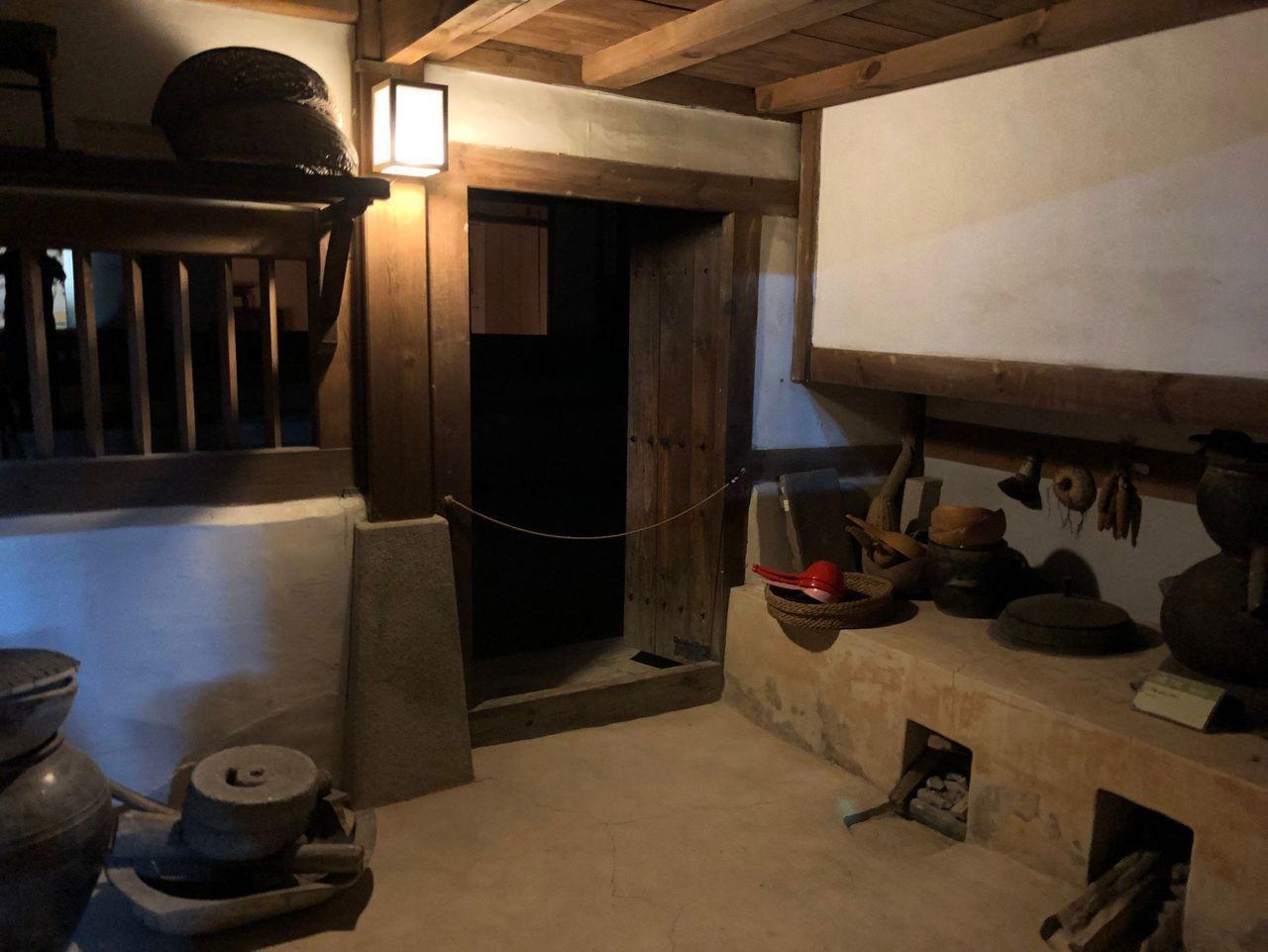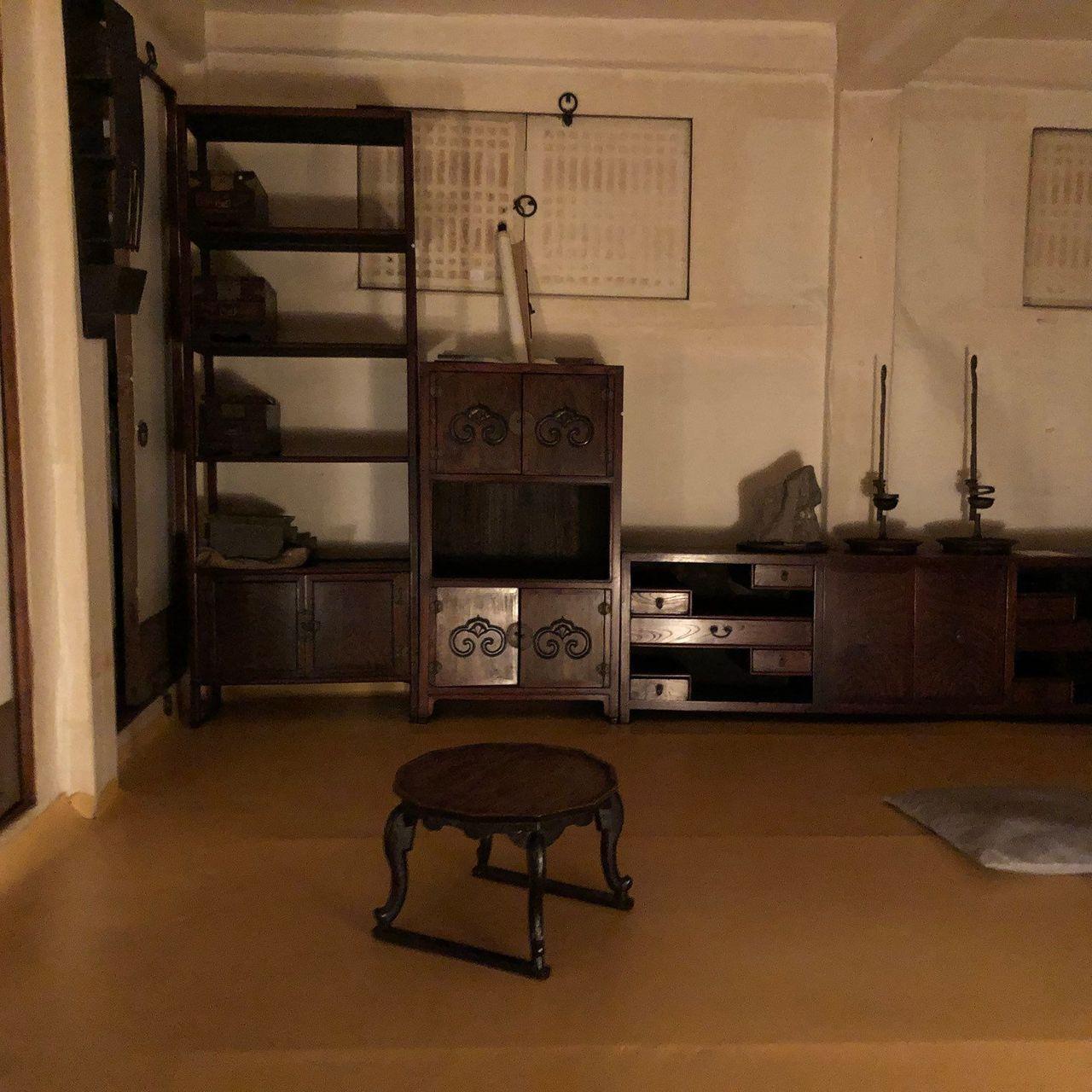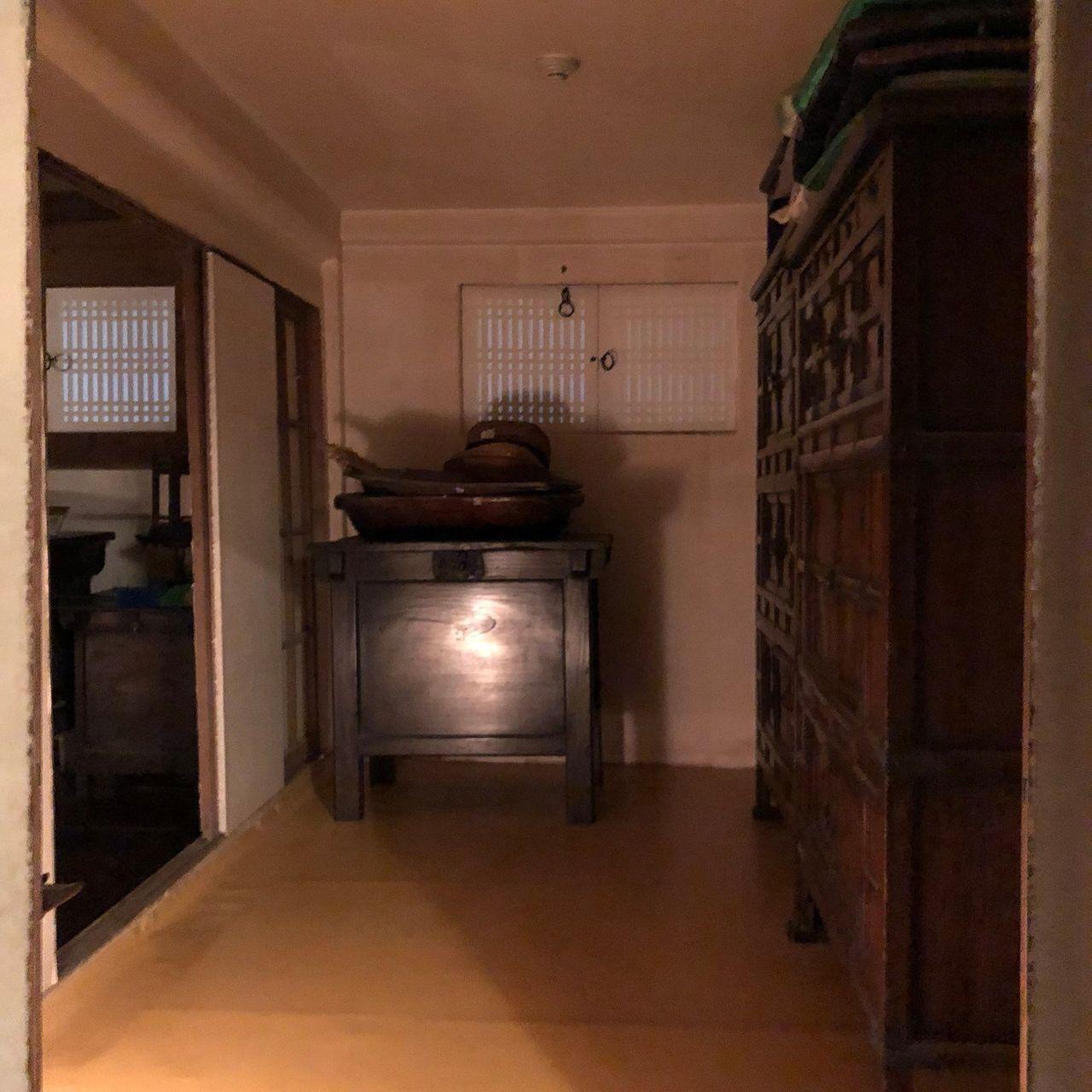 Namsan Hanok Village is a place where Koreans and foreign tourists love to visit all-year-round. In the summer, you can check out a Night Market.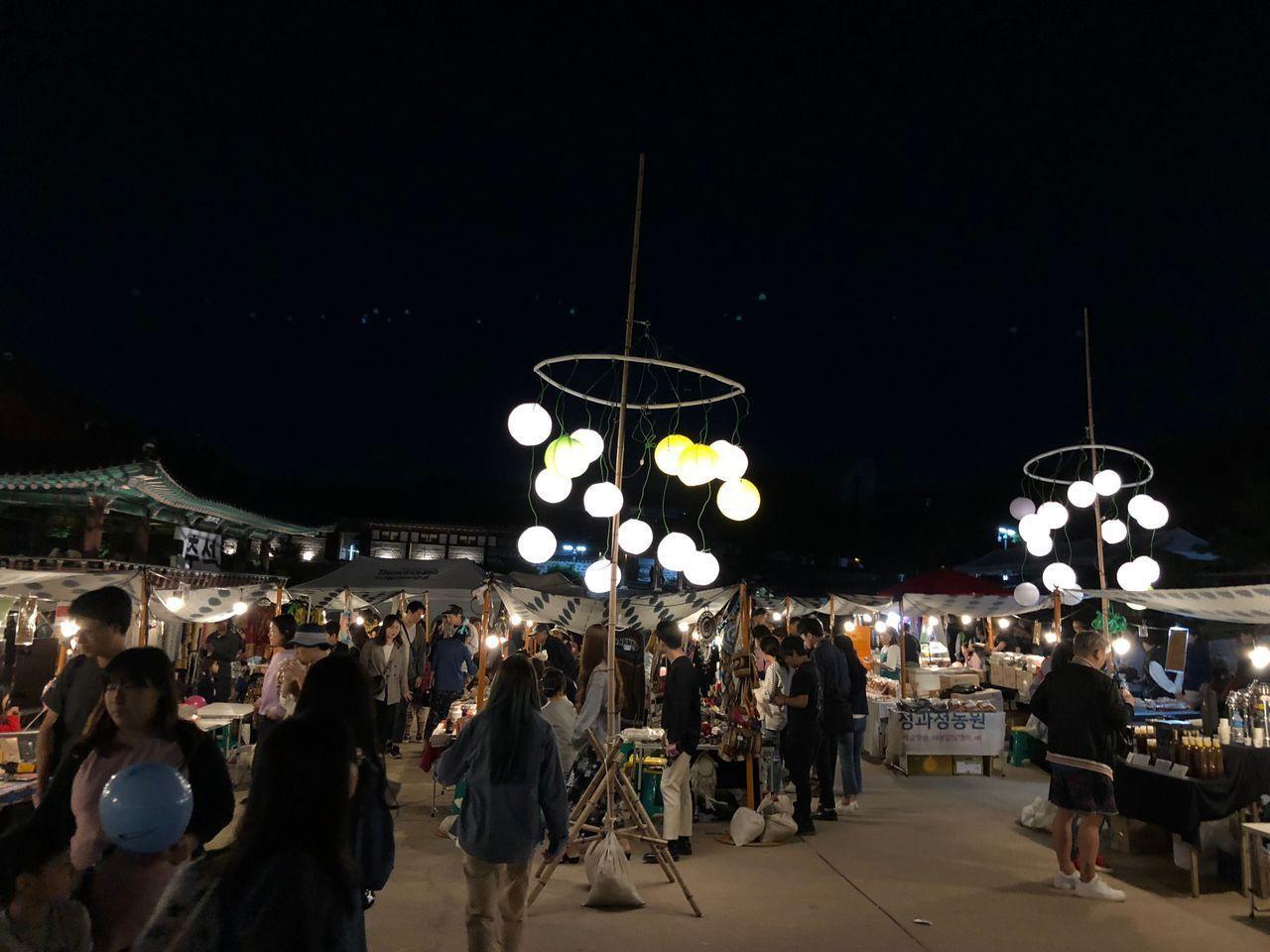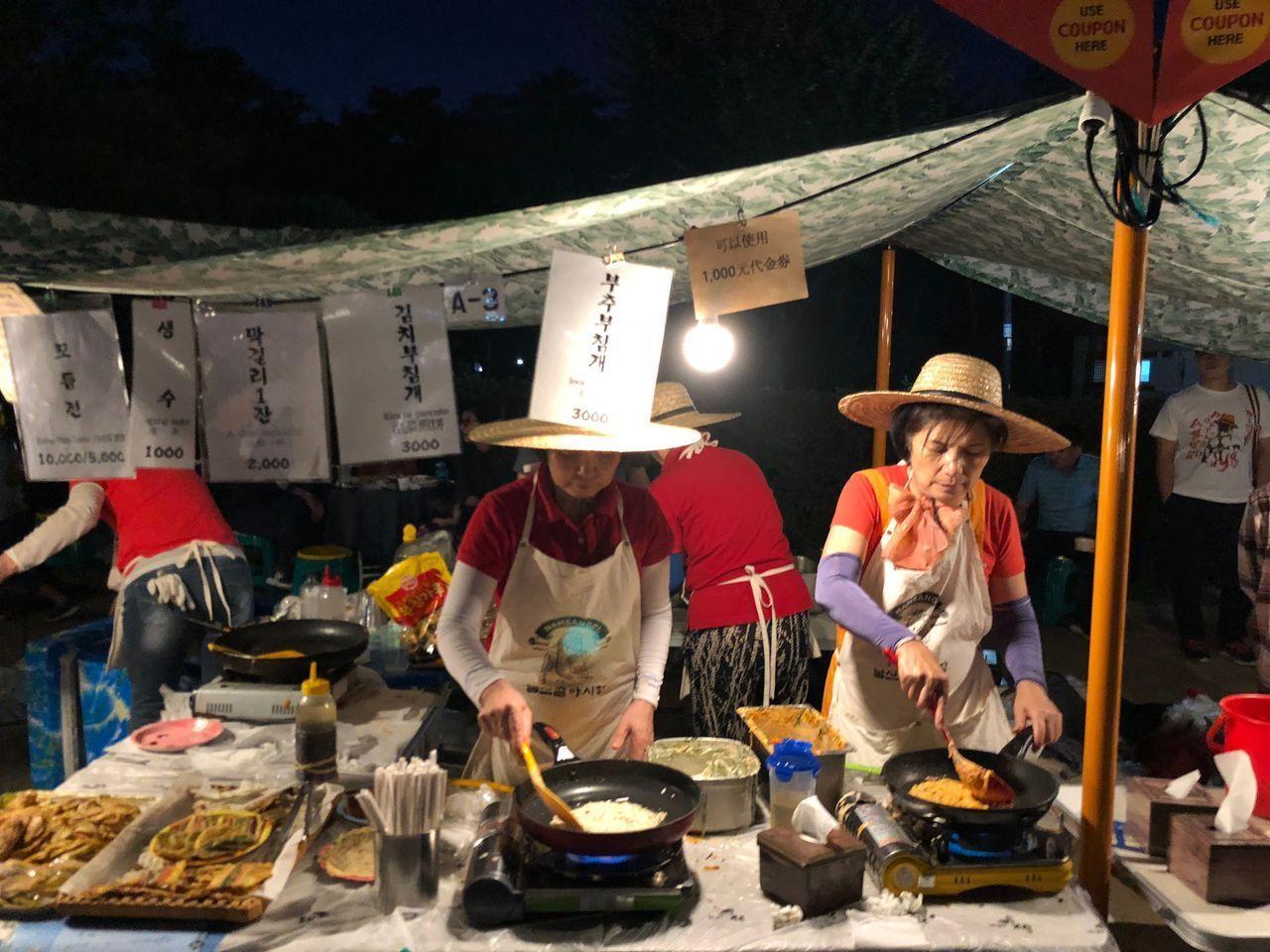 With the growing popularity of the Namsan Hanok Village, more and more people are coming to visit every year. In addition to the general Hanok visit, there are many events held in public holidays at Namsan Hanok Village, such as the Lunar New Year. If you are lucky, you can watch the traditional mask dance.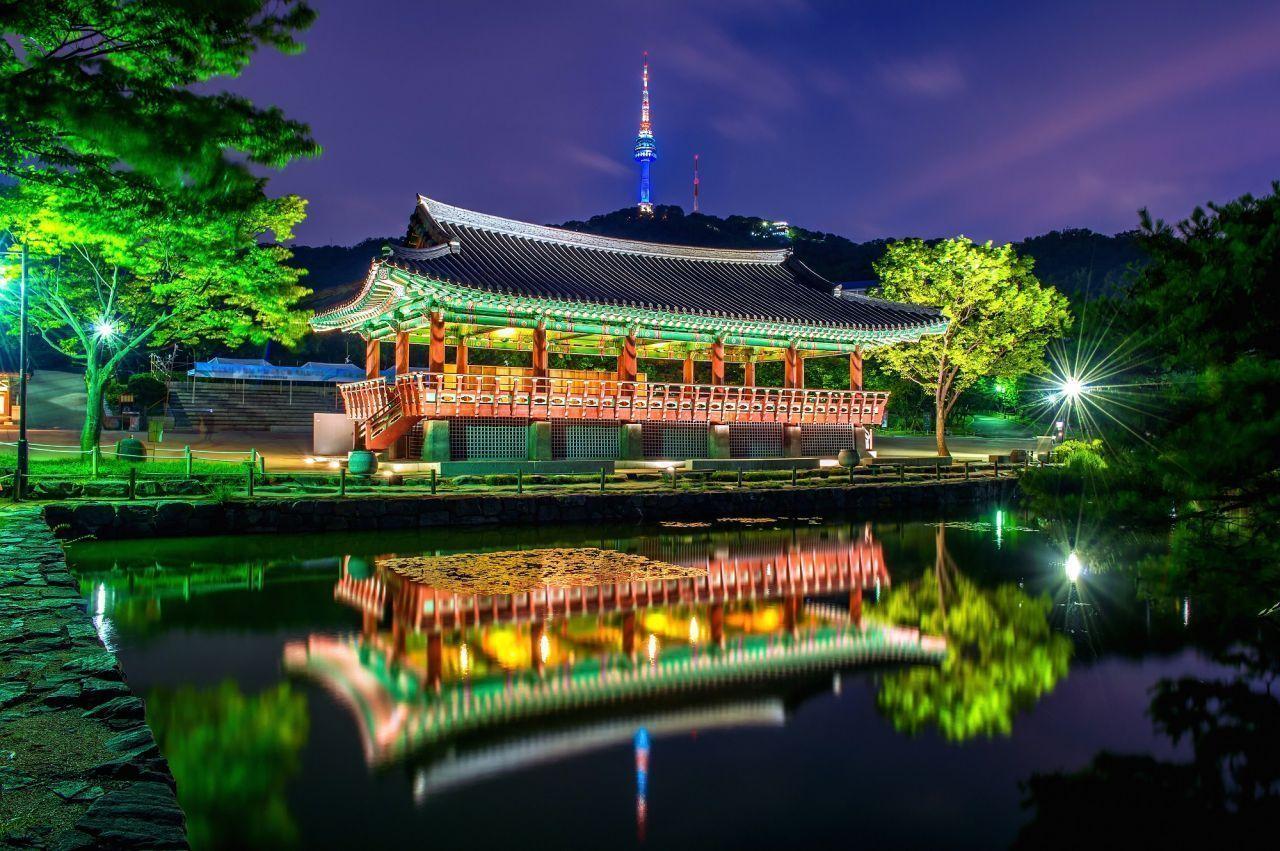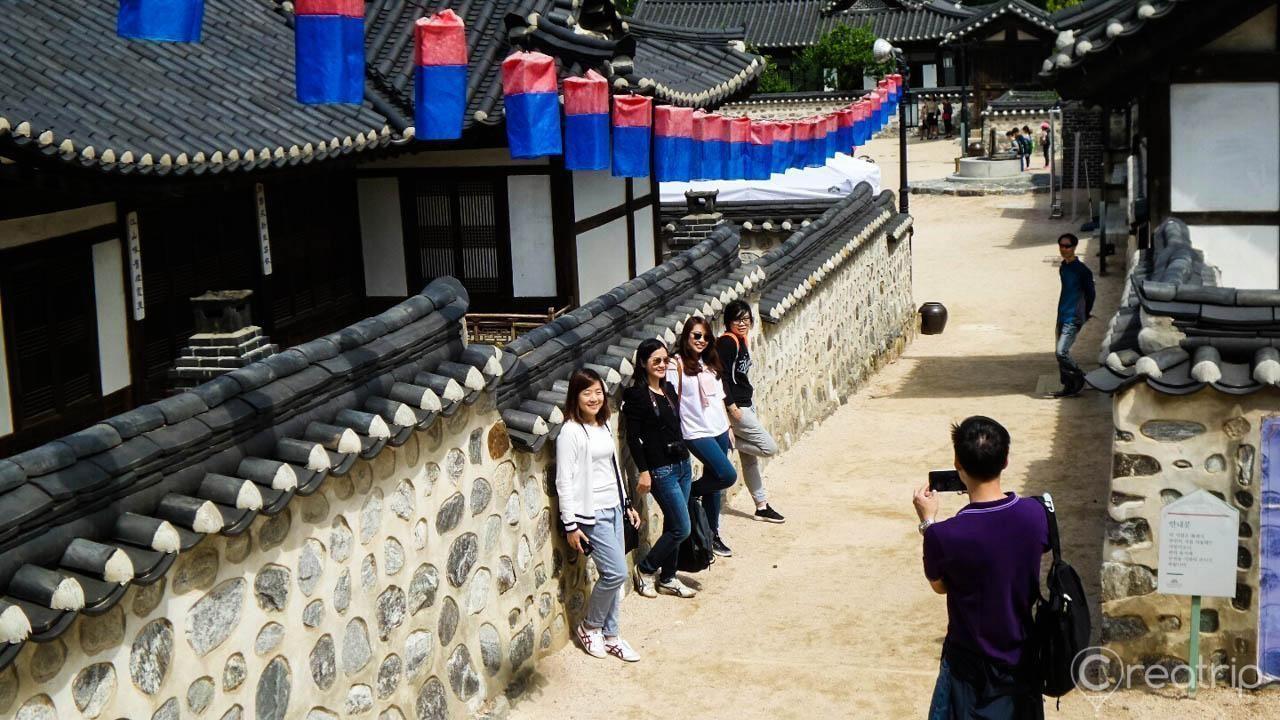 In addition, you can rent a Hanbok in Hanok Village in Myeongdong. Many tourists love to experience Hanbok. If you don't want to wear hanbok in Gyeongbokgung, try renting one from Myeongdong and Chungmuro. You can enjoy your time in a more relaxing environment at Namsan Hanok Village.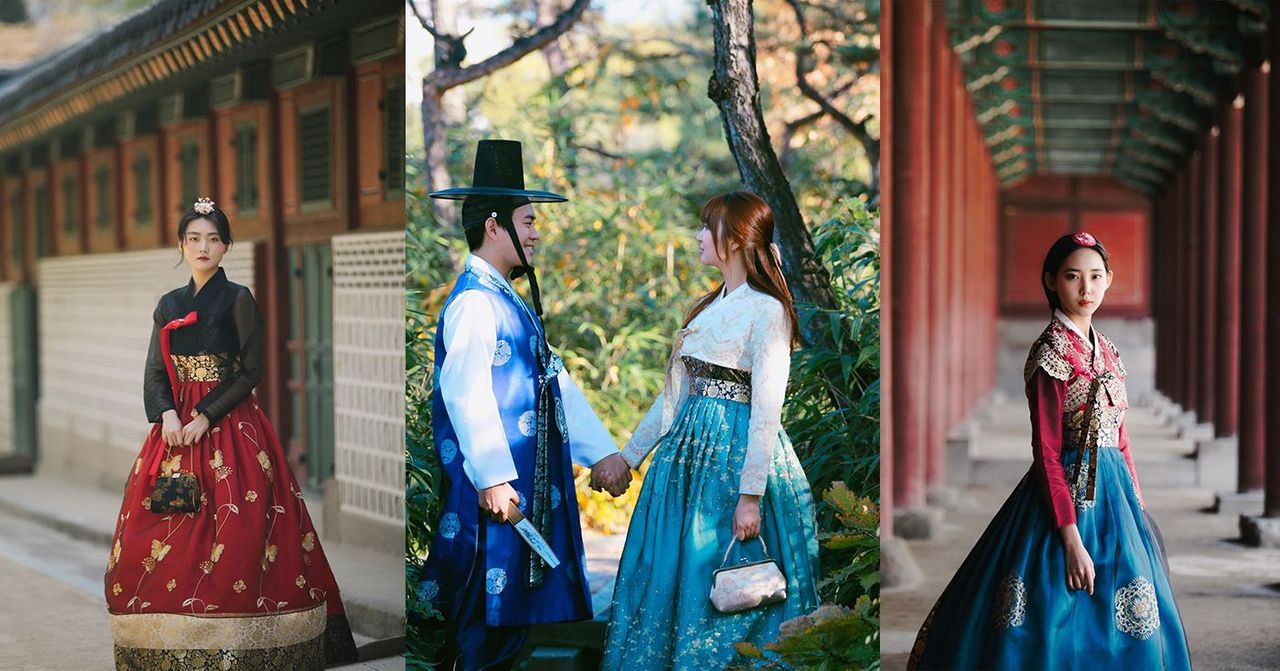 ---
Ring University Myeongdong
Address: 서울 중구 명동2길 52 4F
4F, Myeongdong2gil 52, Jung-gu, Seoul
Hours: 10:30 - 21:00 (Closed in Wednesdays)

Ring University is a place where you can make your own personal souvenirs! This is a unique experience you can't get anywhere else!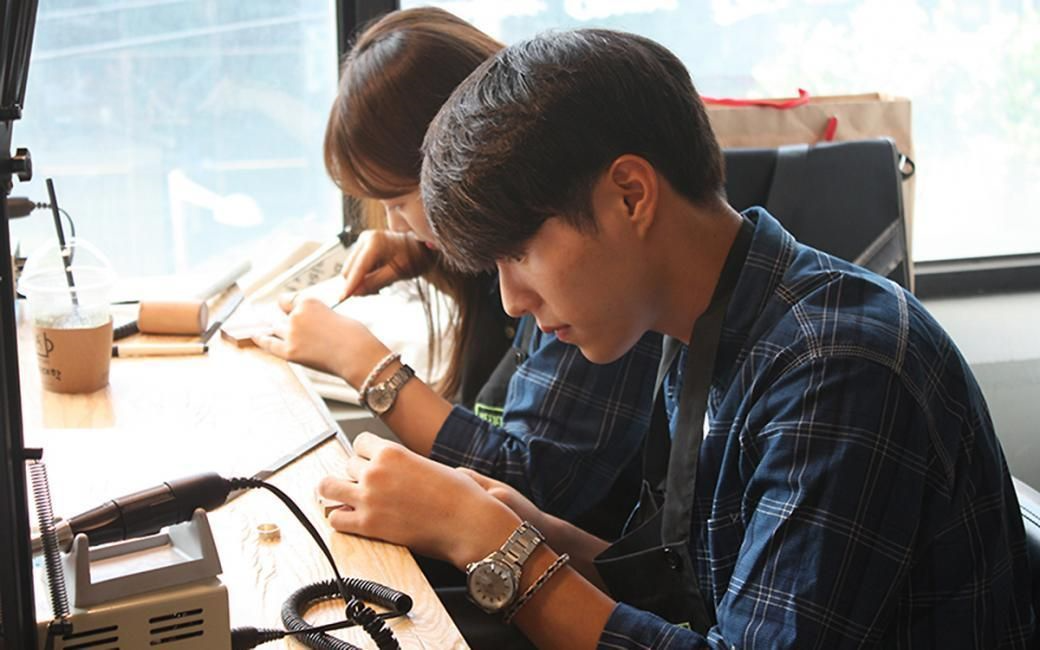 You can make your own personal 99.99 sterling silver rings here. Why don't you envelop your memories of your trip to Korea in the form of a ring!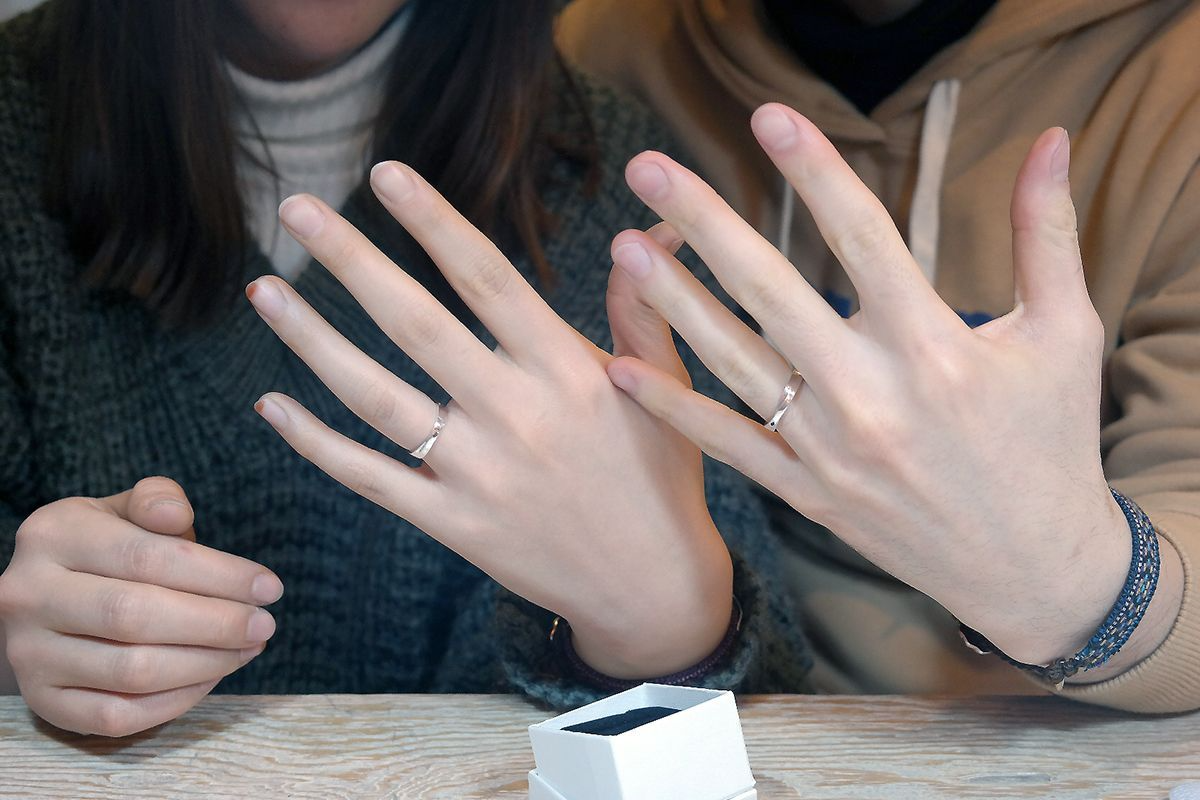 Even if you aren't a dexterous person, the expert workers will teach you each step in detail, so you don't have to worry.
Click on the button below for more information and to reserve a session at Ring University.
---
Aroma Forest Myeongdong Branch
Address: 서울 중구 명동길 14 8F
8F, 14 Myeongdong-gil, Jung-gu, Seoul
Hours: 12:00 - 20:00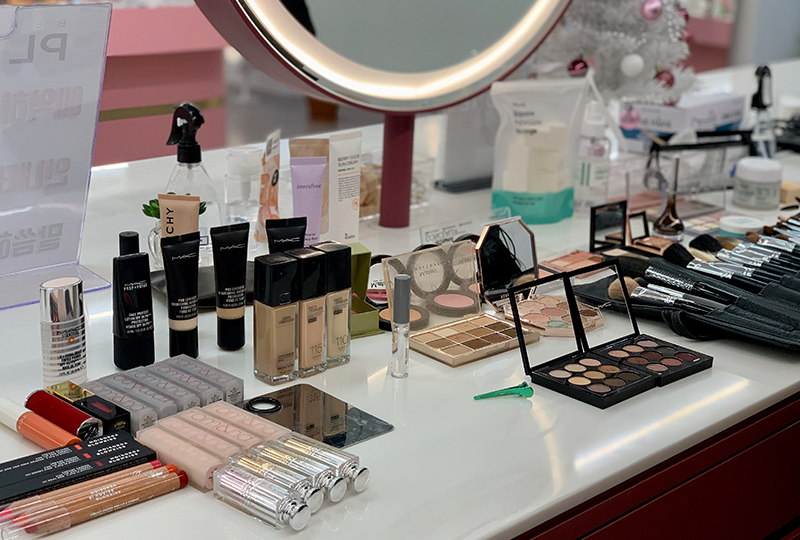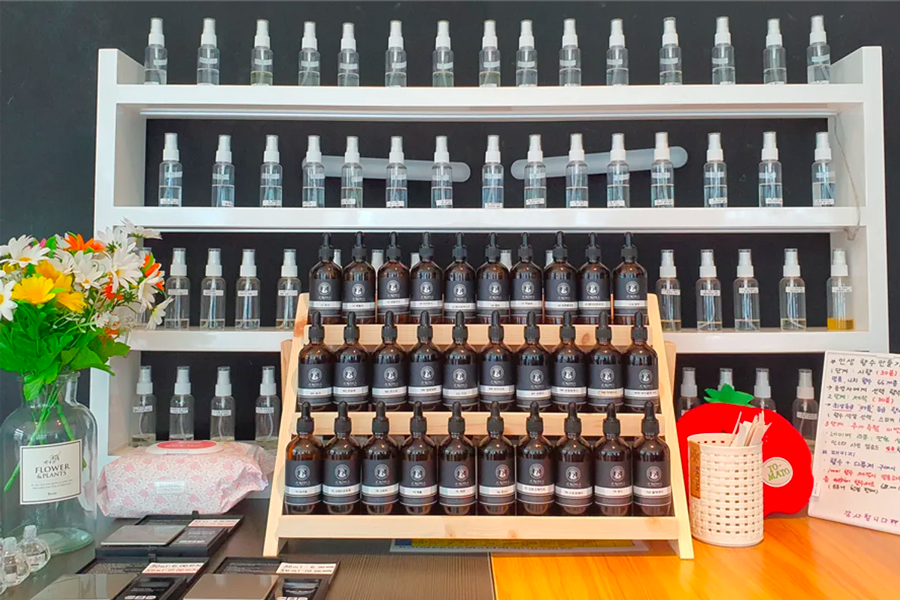 Here you can make customized souvenirs by making your own perfume! Aroma Forest located in Myeongdong is known for being the go-to place for many that want to make high-quality perfumes! You can make a niche perfume out of the various scents that they have.
If you want to make a perfume scent that is truly one of a kind, come to Aroma Forest!
---
Cat Playground
Address: 서울 중구 명동8길 37-14 3F
Myeongdong8gil 37-14 3F, Jung-gu, Seoul
Hours: 12:00 - 23:00
Price: Adults - 12,000 KRW; Children - 9,000 KRW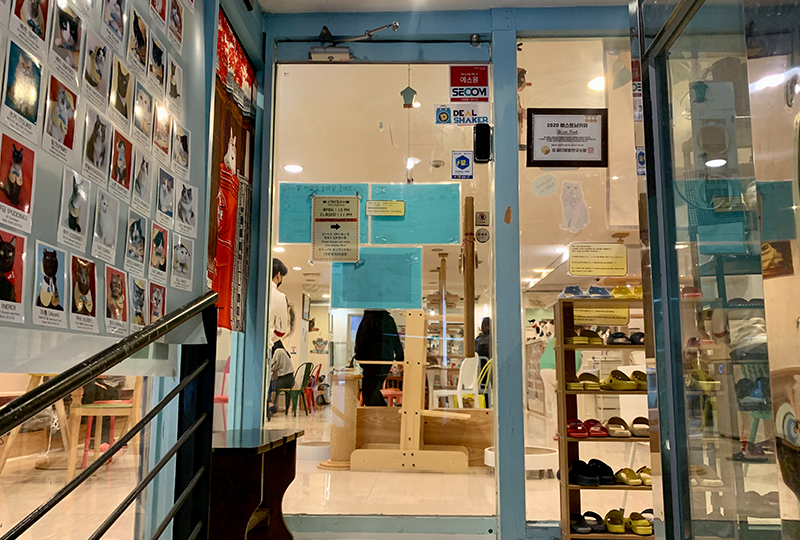 A cat cafe and playground with a whopping number of 52 cats that welcome you!
First, at the entrance, please take off your shoes and change into the slippers displayed for use.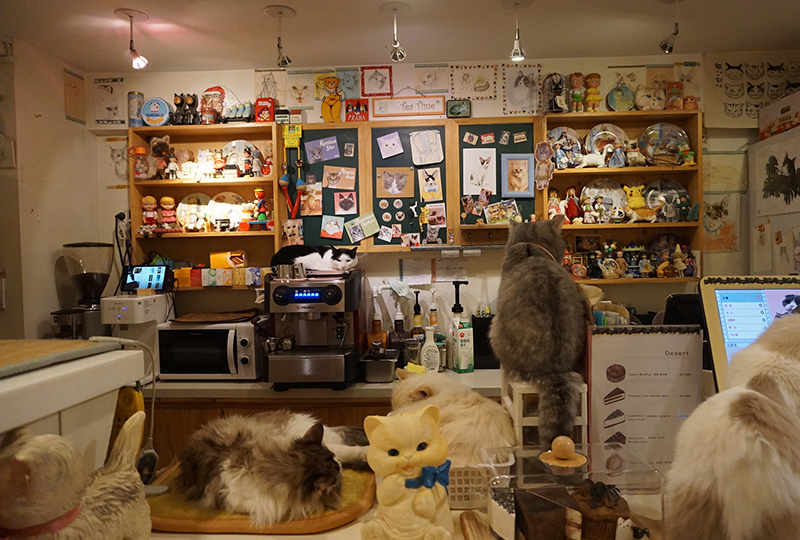 When I entered the cafe, the clerk carefully explained the rules and regulations of the cafe. The admission fee includes a complimentary drink, so order a drink off the menu. This is the counter; try to count how many cats are in just this one photo.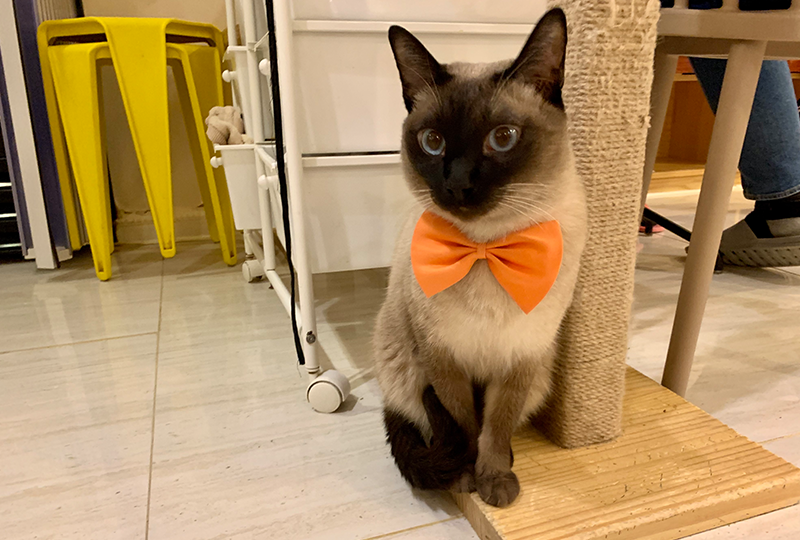 All 52 cats have different personalities; a sleepy cat, friendly cat, lively cat, and more! It is such a relaxing experience to be among all these cute furballs. When I was looking for the workers and they weren't responding, I look over and saw that they were cleaning the cats' ears. They were being bombarded with love by an army of cats.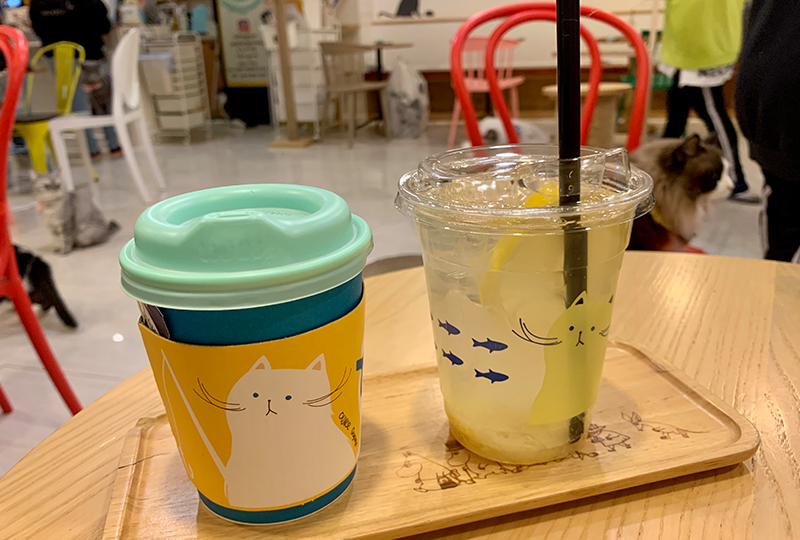 There are a variety of drinks such as coffee, tea, and juice, and they all come in cute cups! It's a must-visit for cat lovers.
---
Beauty Play
Address: 서울 중구 명동길73 3F
Myeongdonggil 73 3F, Jung-gu, Seoul
Hours: Tuesday to Saturday: 10:00 - 19:00
Closed on Sundays
Beauty play is an open beauty experience space run by the Korea Cosmetics Industry Research Institute with the support of the Ministry of Health and Welfare!
They also offer Korean cosmetics exhibitions, hair styling, and makeup services. Even if you cannot speak Korean, if you show photos of what hairstyle or makeup look you want, they will try their best to replicate it.
For more information, check out the official website for event announcements and one-day lesson reservations.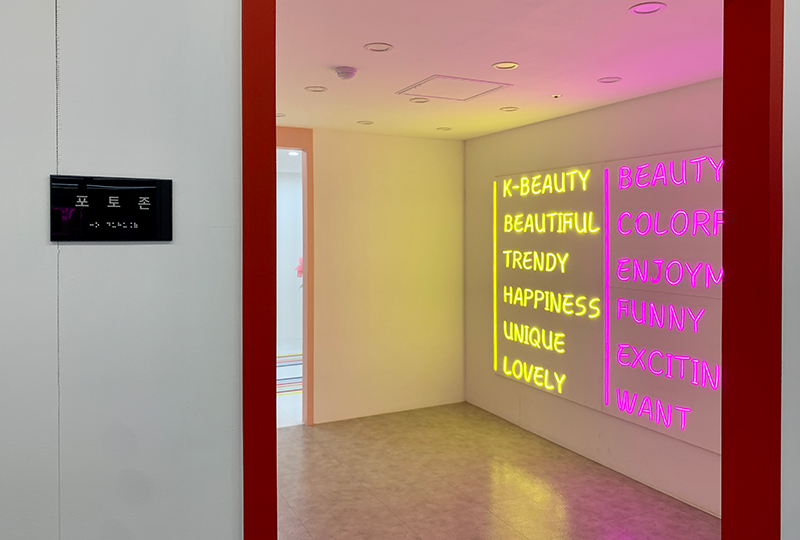 Once your hair and makeup are done, don't forget to take a commemorative photo at the photo zone!
---
Bank of Korea Money Museum
Address: 서울 중구 남대문로 39
Namdaemun-ro 39, Jung-gu, Seoul
Hours: 10:00 - 17:00
Closed on Mondays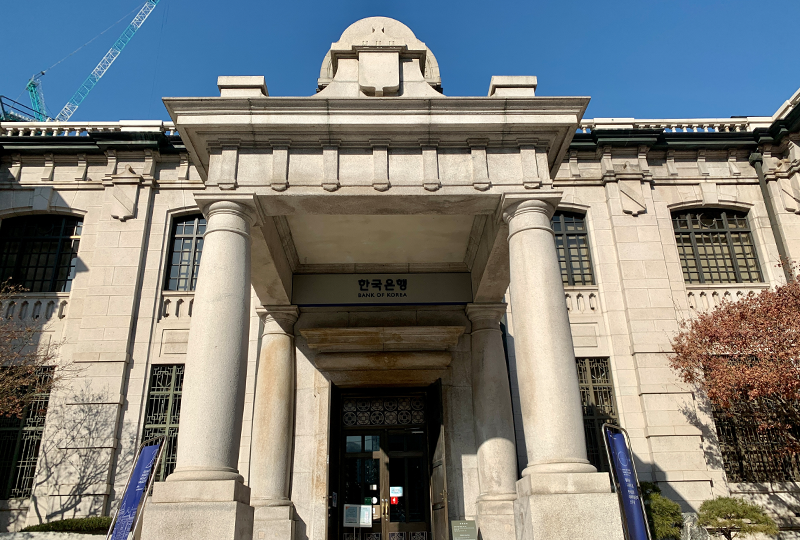 The Bank of Korea Money Museum is located right in front of the Shinsegae Department Store Myeongdong.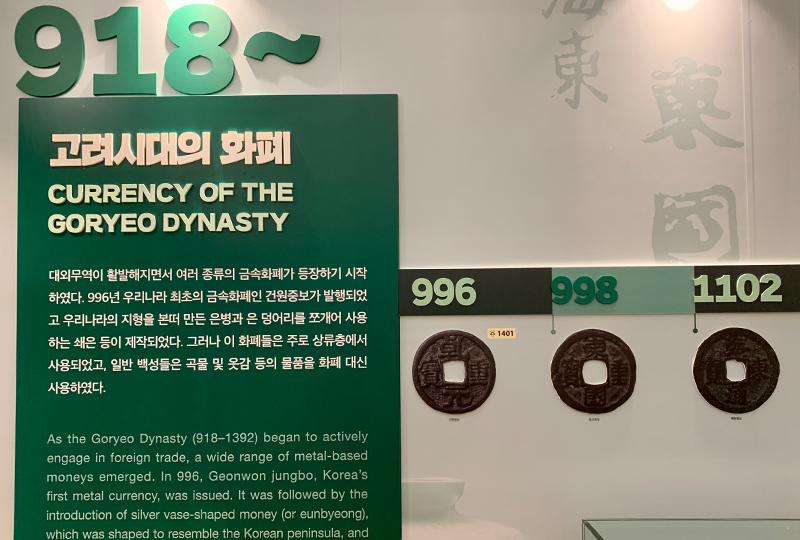 Learn about the history of the Korean currency from the Goryeo era to the present day in an old-fashioned, grand building, that has a chandelier on its high ceilings.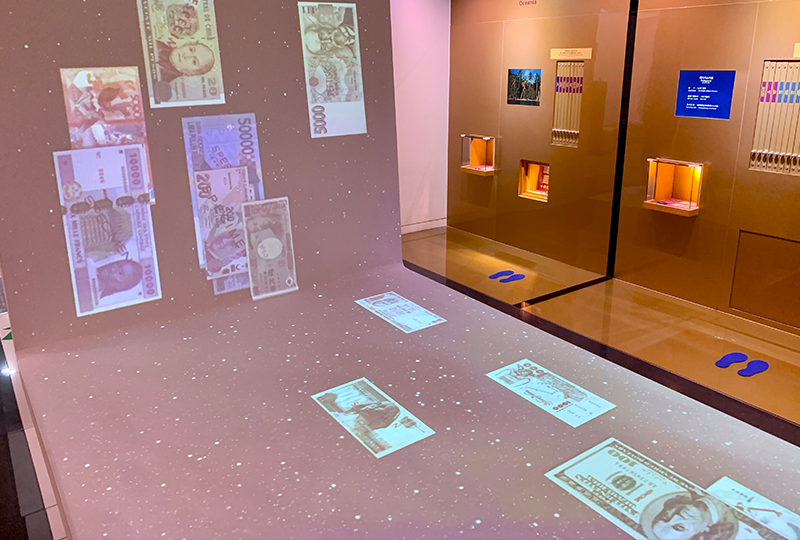 There is also an exhibition where you can learn about coins not only from Korea but all over the world. When you touch a coin, a projector beams a note from the same country! There are other games like this that are perfect for both adult and children to enjoy.
---
There is so much more to do in Myeongdong besides shopping! Although the shopping in Myeongdong is also so much fun, these are some other things that you can do while you are in the area! If you have any questions, please leave a comment below, or send us an email at help@creatrip.com! You can also follow us on Instagram, TikTok, and Facebook to stay updated on all things Korea!
---