Hanam-dong Eulji Twin Tower Branch | Korean Hanwoo Beef Restaurant
Enjoy a delicious meal of Korean Hanwoo Beef at HanAm-dong!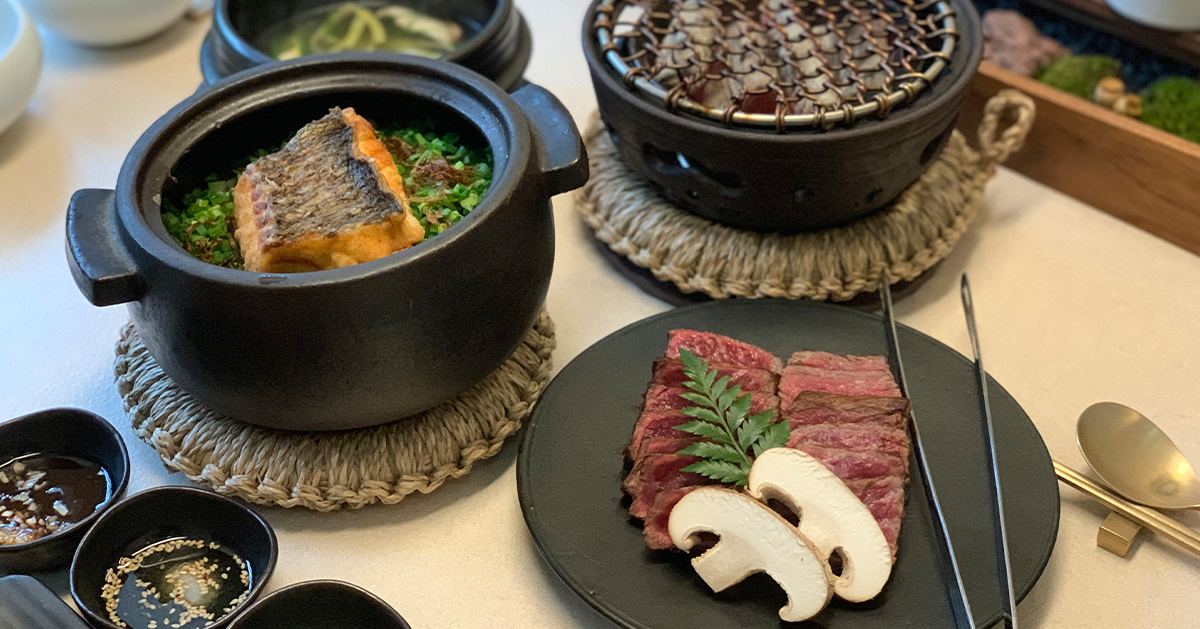 Have you ever heard of Hanam-dong? Hanam-dong is a premium Korean restaurant where you can taste the hearty and flavorful Gomtang (beef bone soup) made with top 1% Korean beef from the undiscovered mountains and enjoy a table set with the best Korean beef. Simply put, it is a space where you can taste authentic Korean cuisine. Today, I will introduce you to Eulji Twin Tower branch in Hanam-dong.
---
Hanam-dong Eulji Twin Tower Branch

---
Information
Hours: Everyday 11:30-22:00 / Last order 21:00 (Break time from 15:00 to 17:00)
Available languages: Korean, English (basic communication possible)
Address: 123ho, 1F 170 Eulji-ro, Jung-gu, Seoul
서울 중구 을지로 170 1F 123호
---
Why We Recommend It
The Eulji Twin Tower branch in Hanam-dong is located in Euljiro 4-ga, so it has good accessibility and you can enjoy sightseeing in the Myeongdong area after the meal.
Not only the hall but also rooms are prepared, so you can enjoy mealtime in a private space.
You can taste Korean flavors such as hot pot rice, beef bone soup, and kimchi platter.
Benefits
If you present the coupon, you can receive a free bowl of Mini Gomtang.
Room seats can be reserved directly by phone and can also be used immediately upon arrival.
If you have any issues regarding coupon usage, please contact help@creatrip.com.
---
Price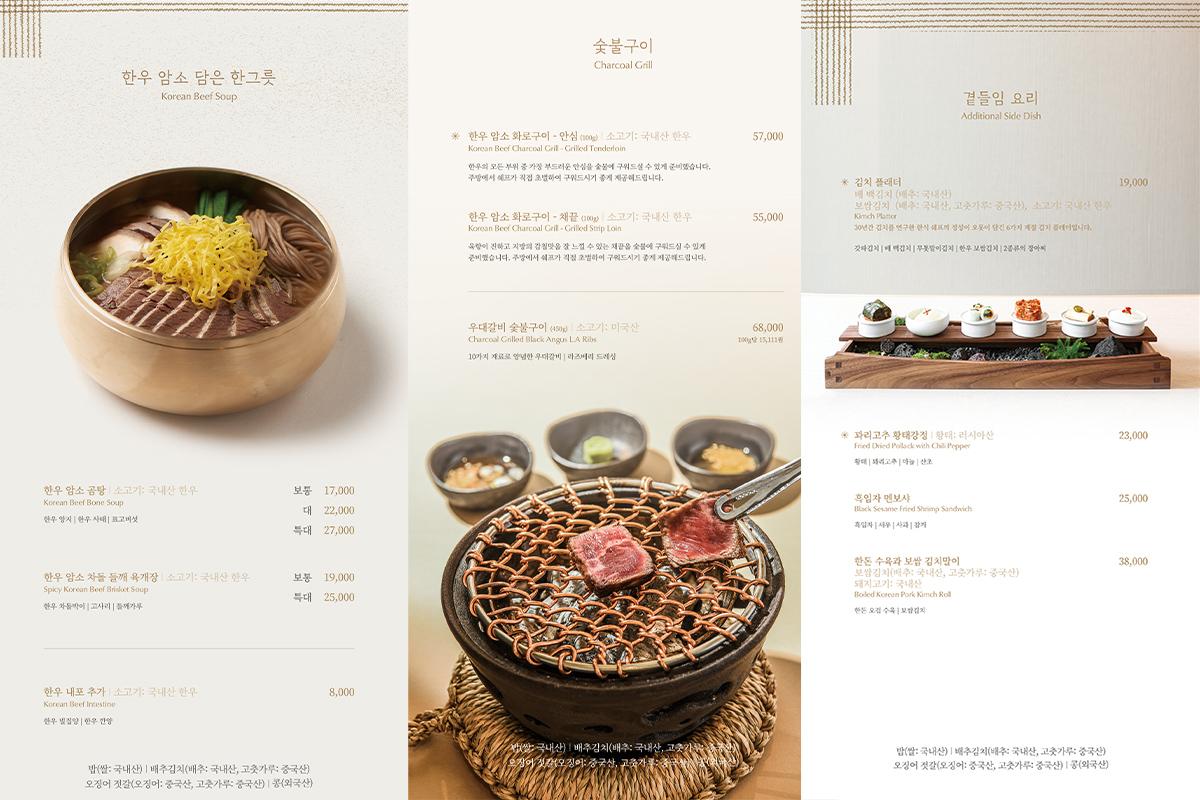 Korean Beef Grilled in a Stone Oven - Sirloin

(100g)

57,000 KRW


Marinated Beef Short Ribs Grilled Over Charcoal

Rice Cooked in a Pot (Sea Bream, Beef Jerky)

Boiled Pork Belly and Kimchi Wrapped in Lettuce

Fried Korean Pepper and Dried Pollack
---
Our Visit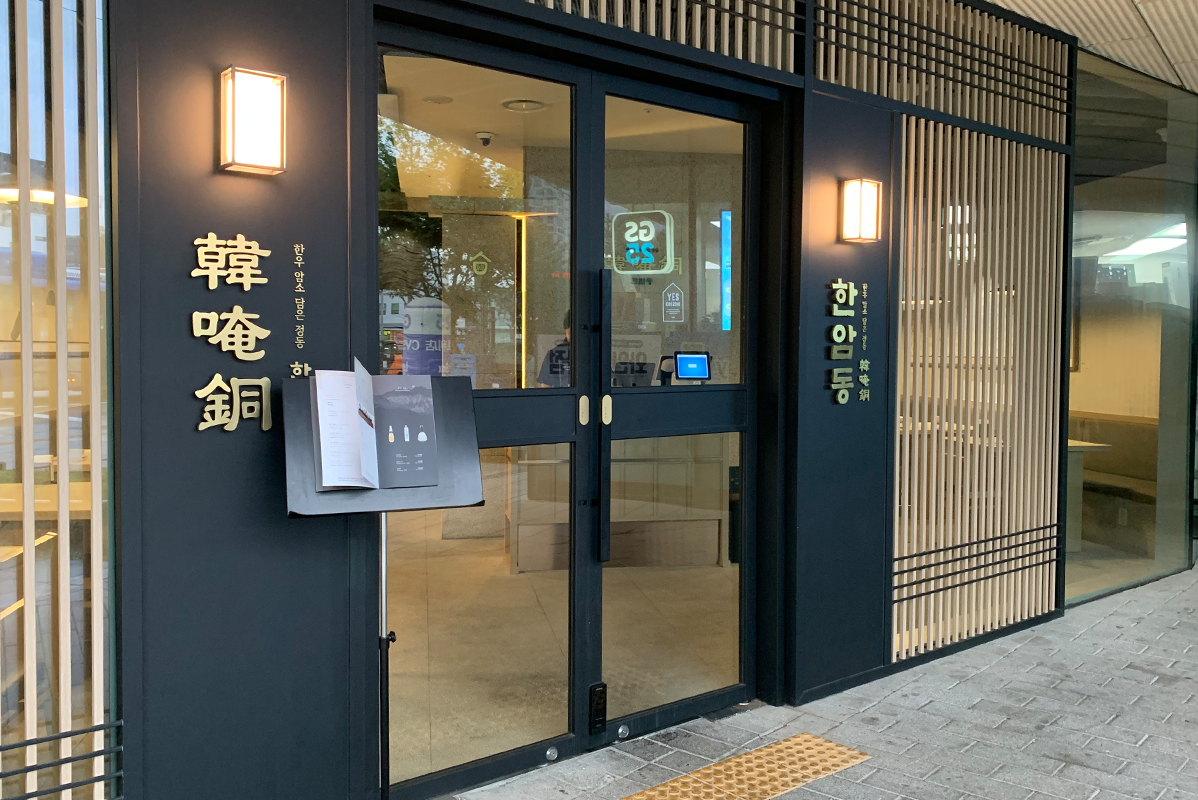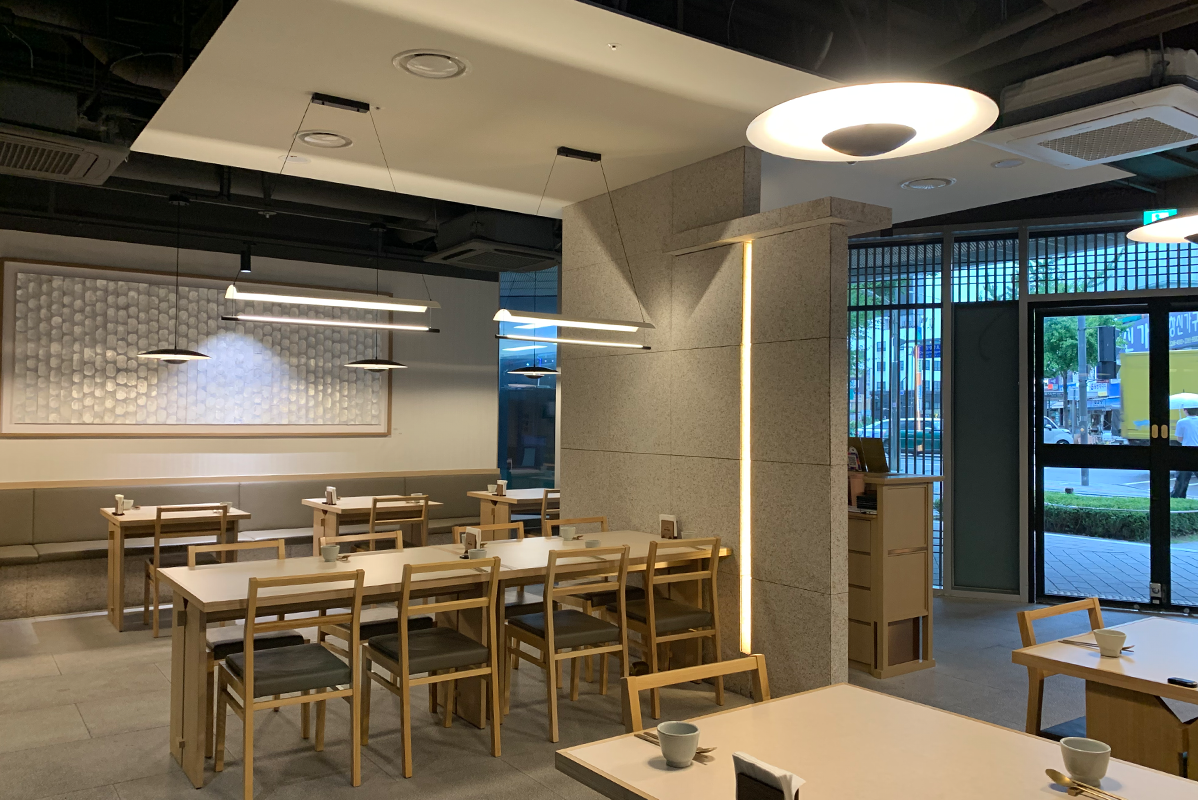 Nestled in Euljiro, Hanam-dong boasts a stylish blend of classic and modern interiors, adorned with traditional Korean materials. The space is illuminated by understated yet radiant lighting, adding a touch of luxury to the atmosphere. Situated on historic Jeongdong Street—whose name translates to 'a place where Hanwoo cows are kept'—Hanam-dong is steeped in cultural significance. Here, you can savor the authentic flavors of Korea, as we offer expertly crafted beef soup and grilled beef dishes. Only the top 1% of Korean beef is selected, ensuring an exquisite and flavorful dining experience.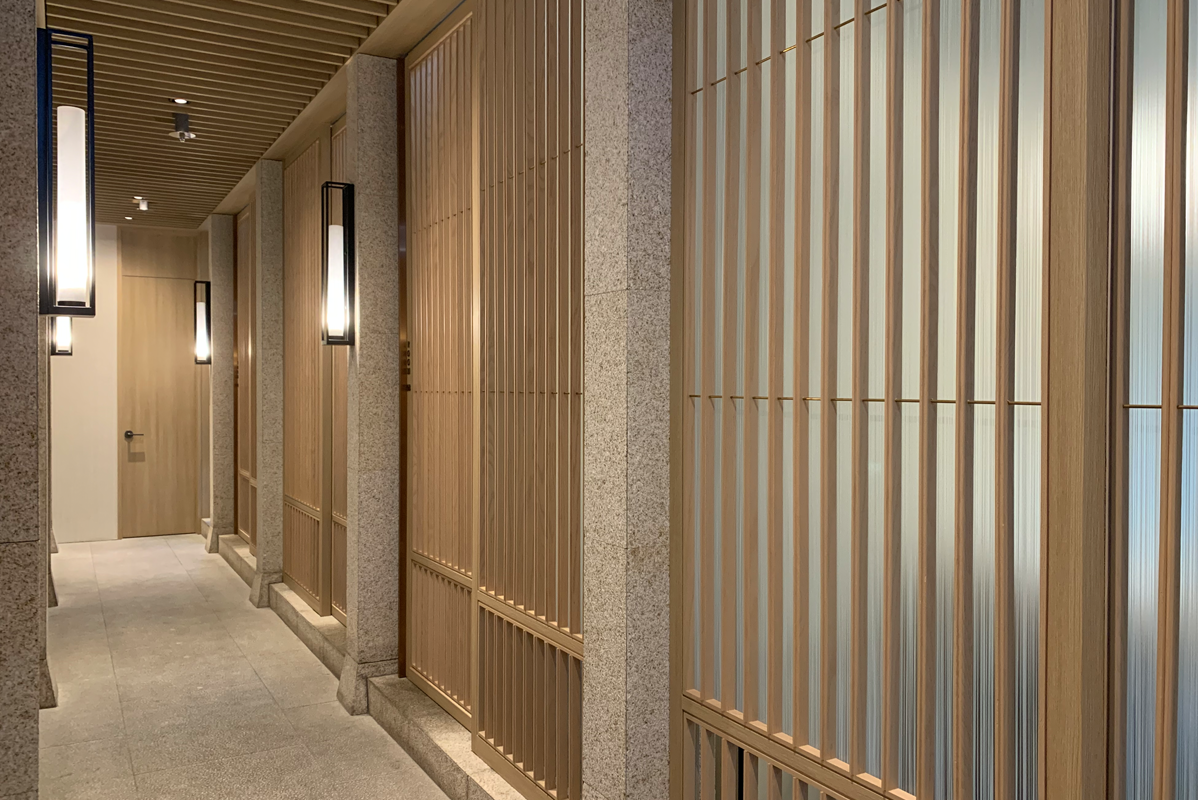 If you're looking to enjoy a more intimate dining experience with your party, you can opt for one of our private rooms instead of the main dining area. While these rooms do require a separate phone reservation, same-day availability is often an option if there are openings. Simply drop by and you may be able to dine in your own secluded space.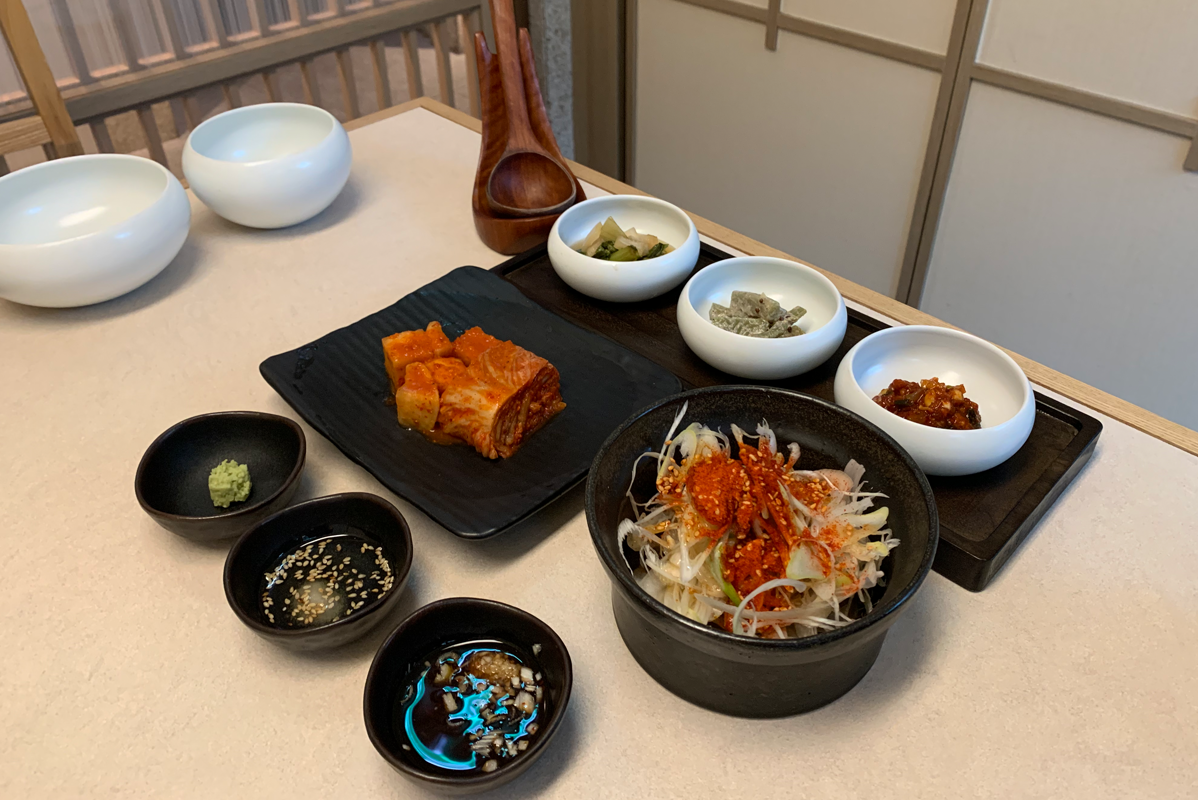 As soon as we placed our order, an array of side dishes quickly graced the table. Ranging from kimchi to pickled vegetables, a diverse assortment of seasonings and accompaniments began to fill the space, elevating the dining experience.
*Kimchi Platter 19,000 KRW
Upon the recommendation of a staff member, we ordered the kimchi platter. Displayed on the left were six varieties of seasonal kimchi, featuring classics like cabbage and young radish, as well as a unique marinated beef kimchi and two kinds of pickled vegetables. Don't miss the chance to taste traditional Korean kimchi that has been perfected by artisans over the course of 30 years—it's far from ordinary!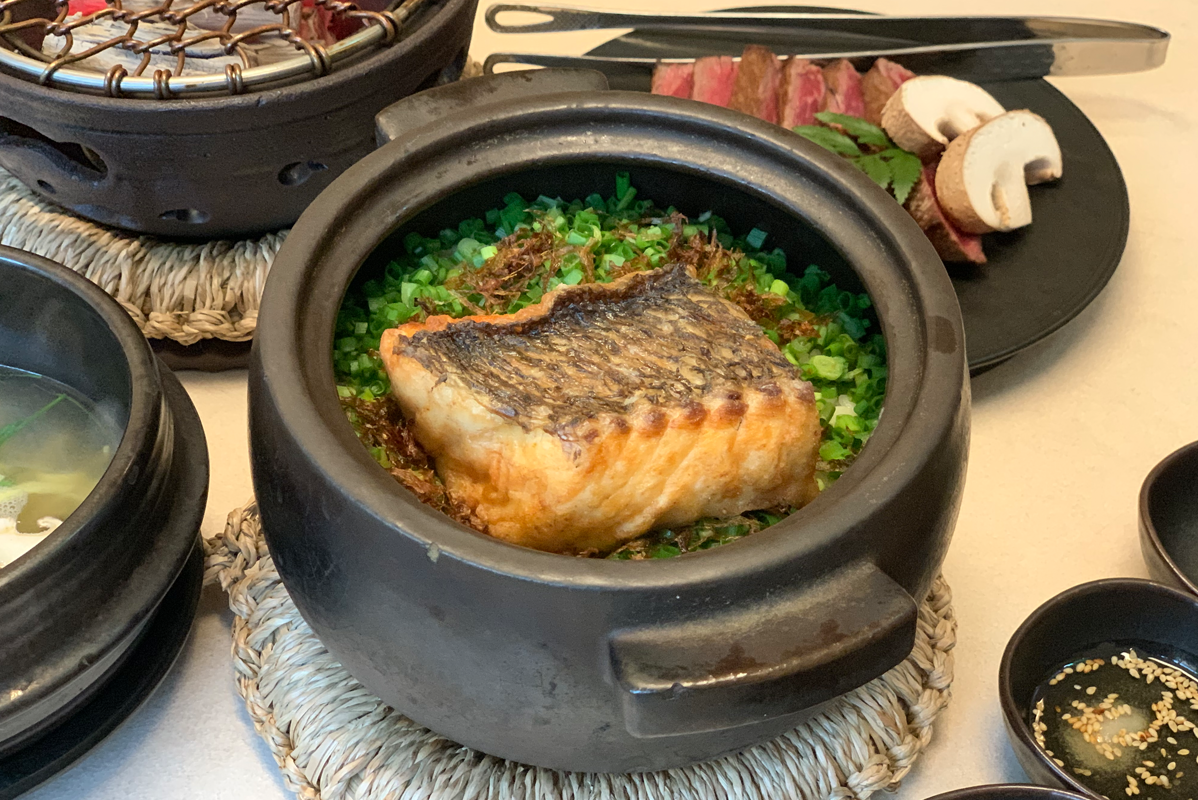 *Sea Bream Stone-pot Rice 37,000 KRW
The Sea Bream Stone-pot Rice is a delectable blend of fresh sea bream, rice, and green onions, all cooked together in a sizzling hot stone pot. The dish offers a perfect marriage of flavors, featuring rice that's infused with the subtle essence of fish, resulting in a savory and tender culinary experience.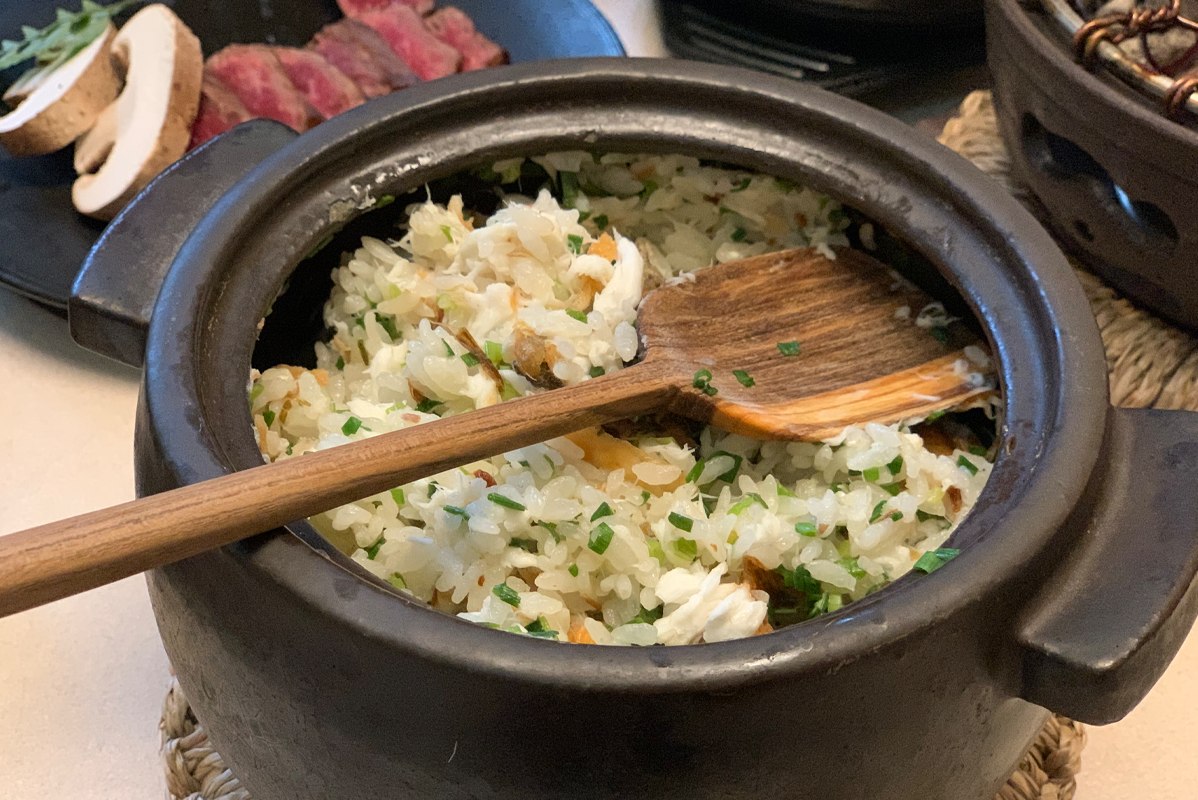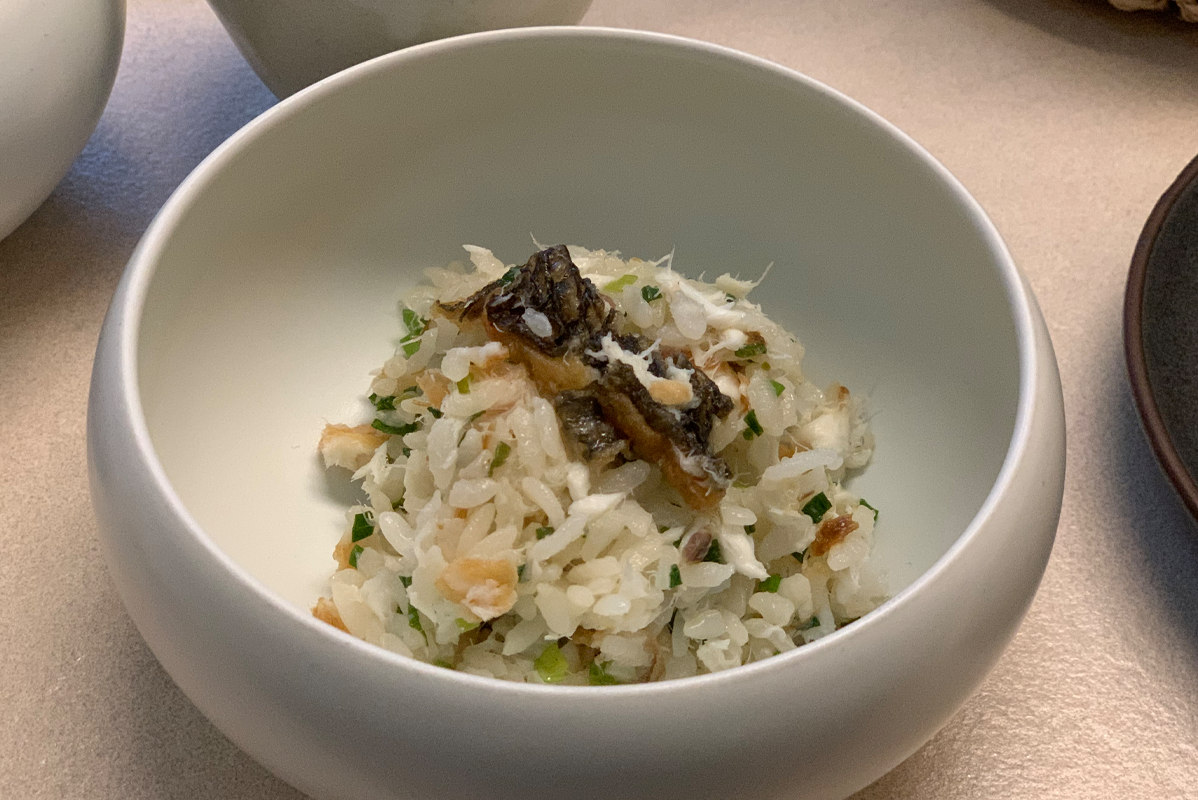 When your Sea Bream Stone-pot Bibimbap arrives, the staff takes the extra step of personally pouring the broth and mixing the rice, dombae, and jokpa, all seasoned with daegebaek ganjang, a special soy sauce infused with blue crab. As you take your first bite, you'll immediately notice the savory depth of the crab-infused soy sauce, perfectly complemented by the tender flakes of sea bream. The rice itself has a delightful nutty richness, all of which come together to create a harmonious medley of flavors and textures in every mouthful.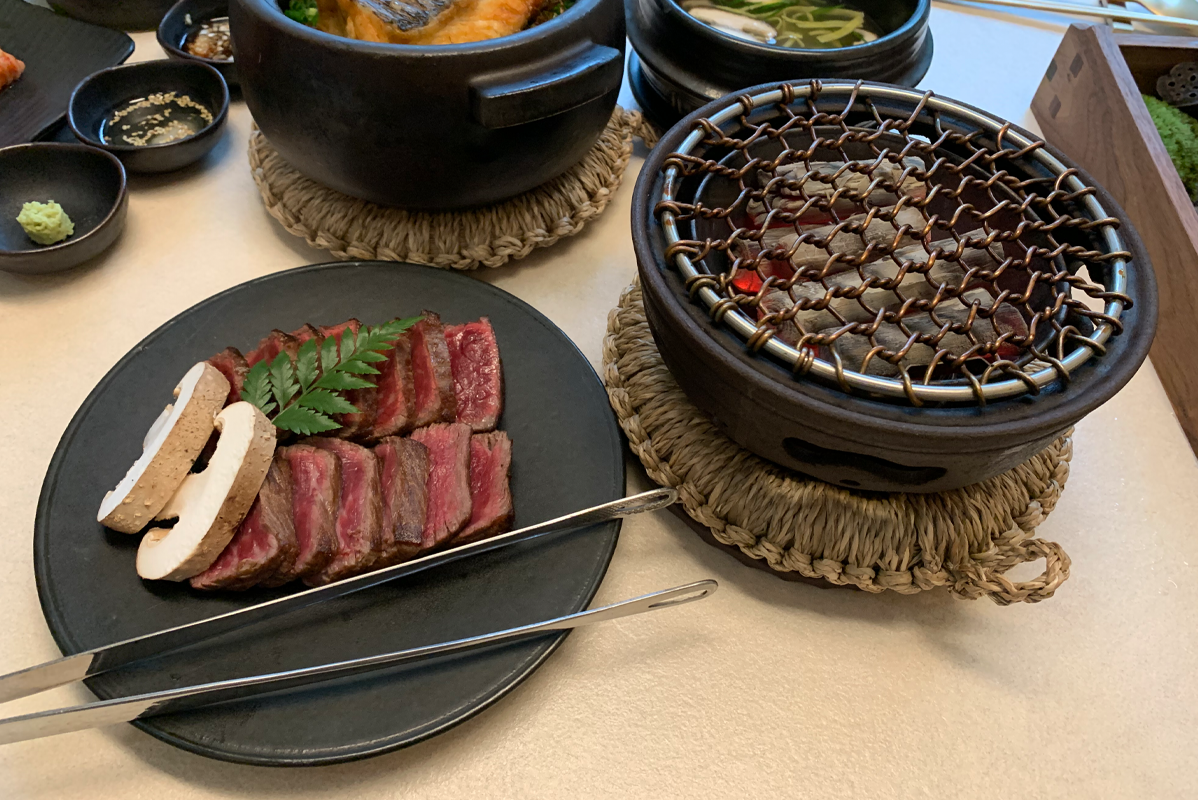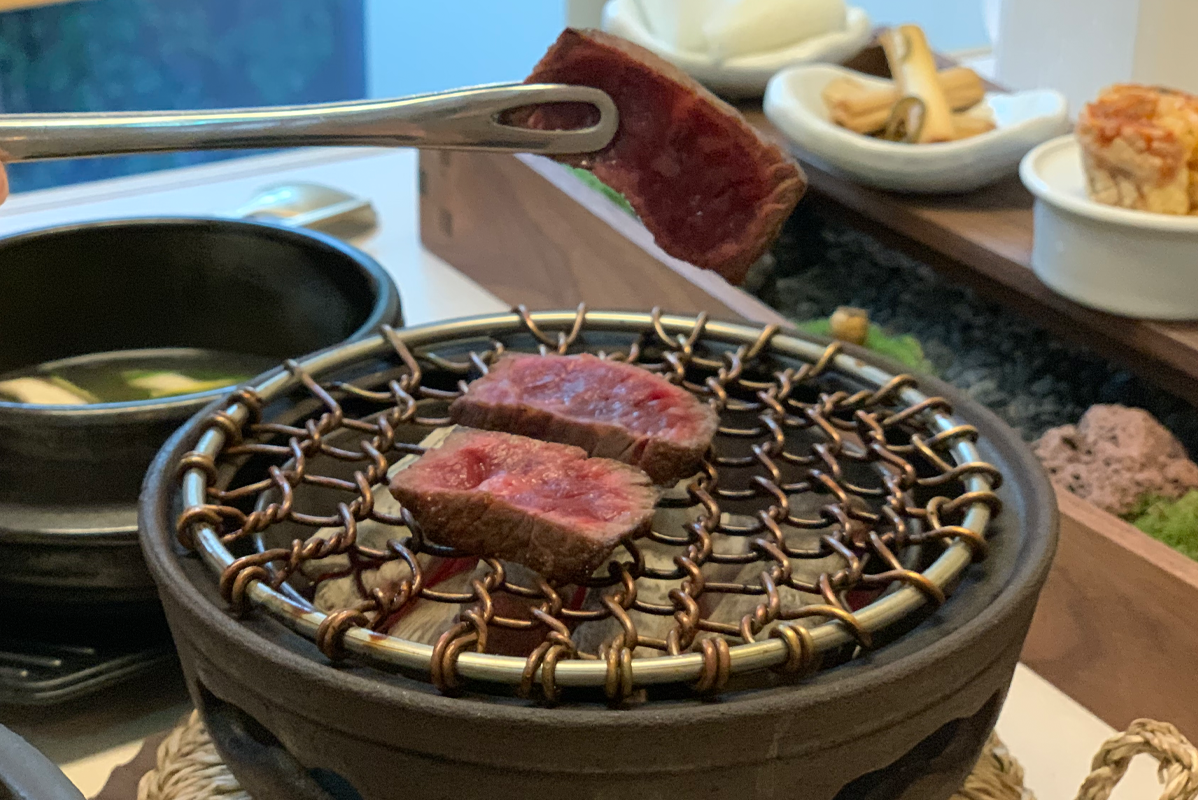 *Hanwoo Beef Grilled over Charcoal - Tenderloin 57,000 KRW/100g
At Hanam-dong, guests are treated to the finest cuts of Hanwoo beef, notably the tenderest sirloin, all expertly grilled over a charcoal fire by the establishment's skilled chefs. While the signature dish, Hanwoo Amso (female cow) Over Charcoal, may not be abundant in quantity, it more than compensates with its exceptional quality. A single bite releases a burst of succulent juices that envelop the palate in rich flavors. For those seeking an additional layer of culinary delight, the option to wrap the beef in lettuce and kimchi offers a new dimension to the experience. This pairing enhances the complexity of flavors and textures, elevating an already remarkable meal to new heights.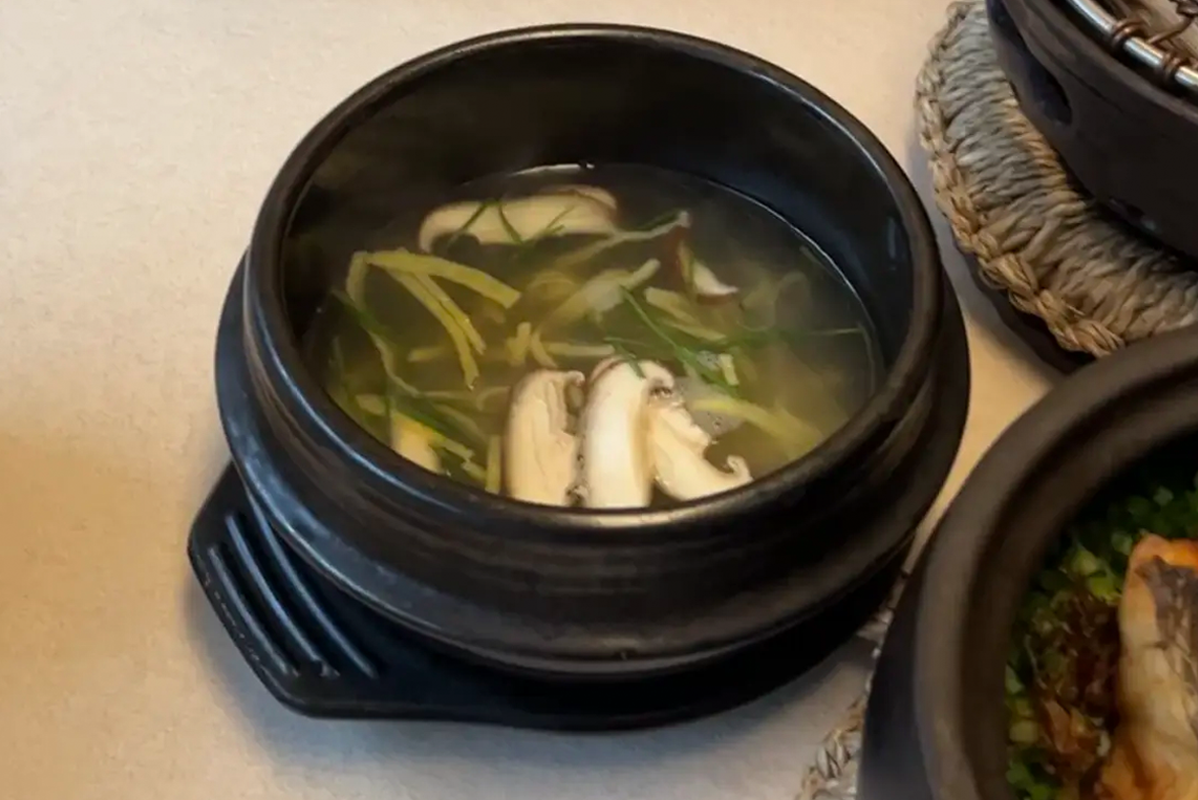 *Mini Gomtang
Finally, guests who present a Creatrip coupon have the special option to switch to Mini Gomtang. While it may appear to be a simple soup at first glance, gomtang is actually a labor of love, requiring hours of boiling and intermittent skimming to achieve its rich, nuanced flavor. Not only is this traditional Korean dish sweet and savory, but it's also packed with nutrients.
Don't miss out on this exclusive opportunity: secure a coupon from Creatrip and indulge in an authentic, delicious Korean dining experience.
---
How to Get There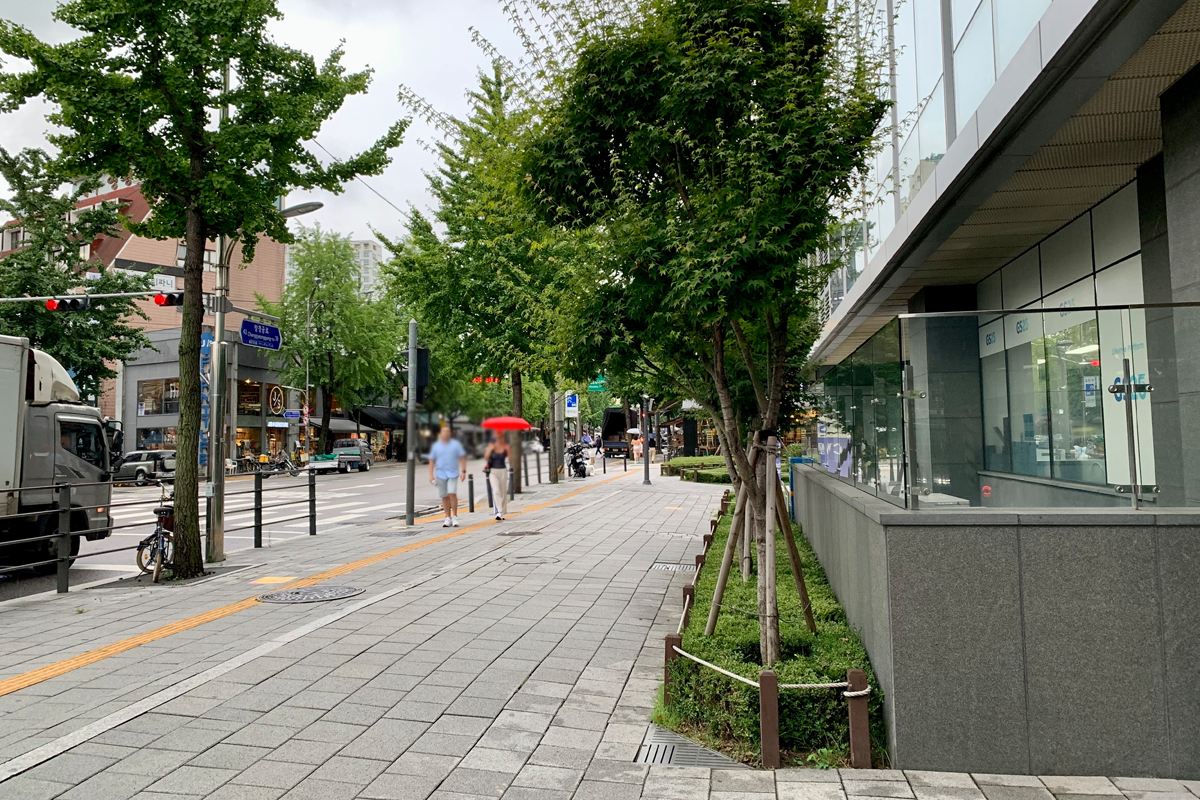 Exit through Exit 9 of Euljiro 4-ga Station and go straight.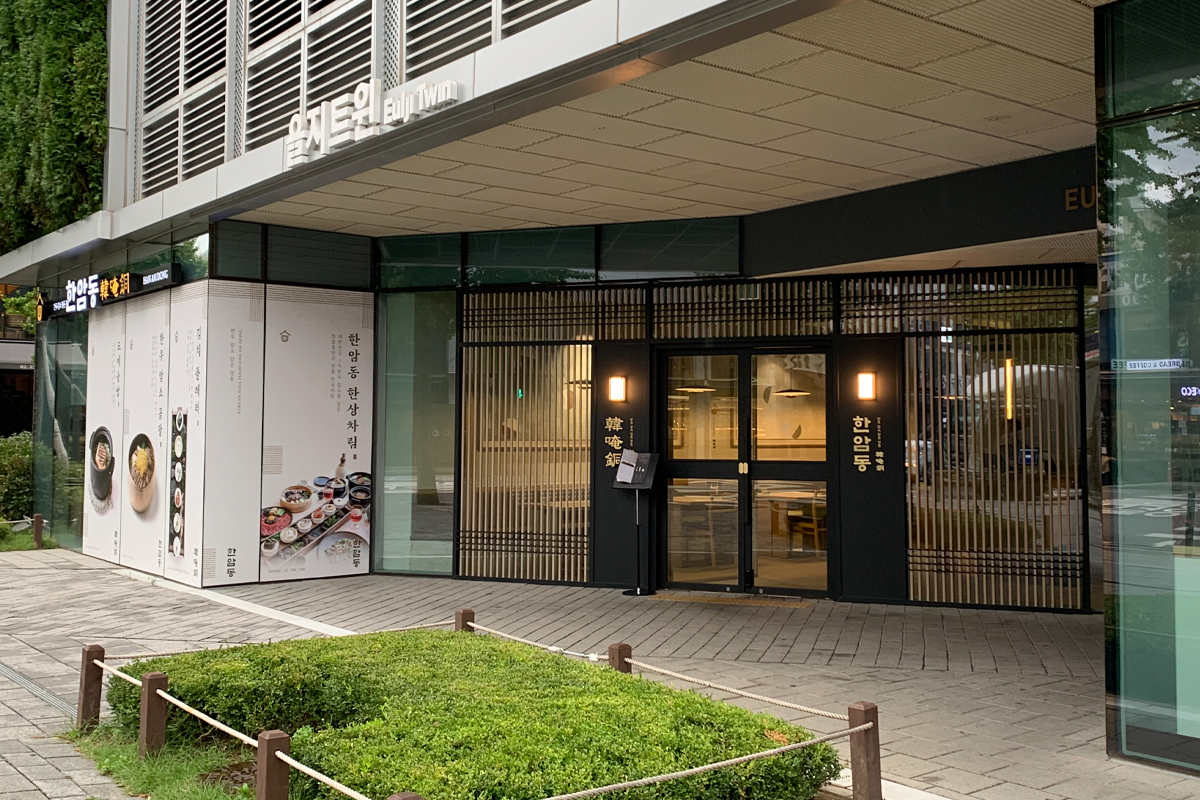 When you pass by the first building and go to the right, you will arrive at Eulji Twin Tower Branch in Hanam-dong!
---
Hanam-dong Eulji Twin Tower Branch

---
We hope that you can enjoy a delicious meal of Hanwoo Beef! If you have any questions or concerns, please leave a comment below or send us an email at help@creatrip.com! You can follow us on Instagram, TikTok, Twitter, and Facebook to stay updated on all things Korea!
---