2023 Incheon INK Concert General Tickets + Day Tour
Experience Incheon's culture and enjoy Incheon INK concert!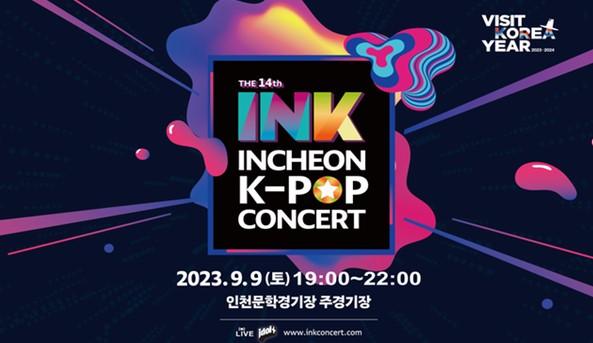 Concerts and festivals are finally making a comeback! Among the many events and concerts that are going to happen in the following months, Incheon INK Concert is one that K-pop fans can look forward to! This is the 14th Incheon INK Concert, making it one of K-pop's longest-running annual concerts. The lineup this year includes BTOB, OH MY GIRL, Golden Child, WEi, H1-KEY, Xikers, Woo!ah!, triple S, and 8 Turn! While you're attending a concert, visit some of Incheon's most-visited tourist sites like Fairytale Village and Chinatown, and make a trip out of it!
---
2023 Incheon INK Concert General Tickets + Day Tour
---
Information
Tour Date: Saturday, September 9th, 2023
Concert Time: 19:00-22:00 KST
Lineup: BTOB, OH MY GIRL, Golden Child, WEi, H1-KEY, Xikers, Woo!ah!, TripleS, and 8Turn
---
Why We Recommend It
You can enjoy both the concert and the tour at an incredibly affordable price.
Experience a K-pop concert featuring famous idols at Incheon's largest stadium.
Explore Incheon's tourist attractions and savor its food, streets, and culture.
You can conveniently visit nearby Seoul attractions.
---
Things to Keep in Mind
Entry is not allowed for those under 14 years old (born after September 9, 2009). Children aged 7 and above are allowed to enter with their parents.
This product is available with guides in Korean, Chinese, and English.
Included: Bus transportation, concert ticket (Regular seat), guide, admission fees
Not included: Personal expenses, individual traveler's insurance
The concert tickets are not assigned to specific seats and will be distributed on the day of the concert after verifying your identification.
If any pre-purchased tickets are found to have been obtained through illegal means, they will be forcibly canceled.

Concert details such as seating arrangements and performance order may be subject to change according to the organizer's circumstances.
Refunds due to changes in the lineup will not be possible unless explicitly notified by the organizers.

This admission ticket is exclusively for foreigners, and you must present your passport to receive the ticket.

Please take full responsibility for the admission ticket as it cannot be reissued under any circumstances, and entry will not be allowed without the ticket.

After the admission deadline, entry may not be possible, or seat changes may occur.

Re-entry to the venue is not allowed once the performance has started.

For safety reasons, food, other than water, is not allowed to be brought into the viewing booths.

Please be aware that entry may be denied because of tripods, large cameras, or similar items.

You can bring luggage (bags) with dimensions up to 30cm in length and 30cm in width for admission to the venue.

Illegal bookings and reservations by foreigners cannot be canceled or refunded.

In general, rainy weather does not affect the travel schedule. In case of natural disasters, full refunds are possible.

The above schedule may be subject to slight changes due to local circumstances.

For inquiries related to the product, please contact help@creatrip.com.
---
Price
| | |
| --- | --- |
| Product | Price |
| 1 General Ticket + Day Tour | |
*1 person may purchase 1 ticket.
*Please be sure to make a reservation at least 3 days in advance.
*All tickets are non-transferable and non-refundable.
*Those that are picked up at Hoehyeon Station Exit 7 will be dropped-off at Myeongdong Station after the tour.
---
Itinerary
| | |
| --- | --- |
| | Pick-up at Hoehyeon Station Exit 7 |
| | Pick-up at Hongik University station Exit 3 |
| | Chinatown/Donghwa(Fairy Tale) Village |
| | Open Port Culture Area and electric tram tour |
| | Arrival at Munhak Stadium and start of concert admission |
| | INK Concert (Regular seat) |
| | Drop-off at Hongik University Station |
| | Drop-off at Myeongdong Station |
---
How to Reserve
Step 1

Make a reservation on the Creatrip reservation page.

Step 2

Please provide all the required information without any omissions before proceeding with the payment. (This ticket cannot be canceled or refunded)

Step 3

Please make sure to arrive at the meeting point 10 minutes before the scheduled time. The tour will depart on time.

12:00 Pick-up at Hoehyeon Station Exit 7


12:40 Pick-up at Hongik University Station Exit 3



Step 4




Departure




---
Preview
Incheon INK Concert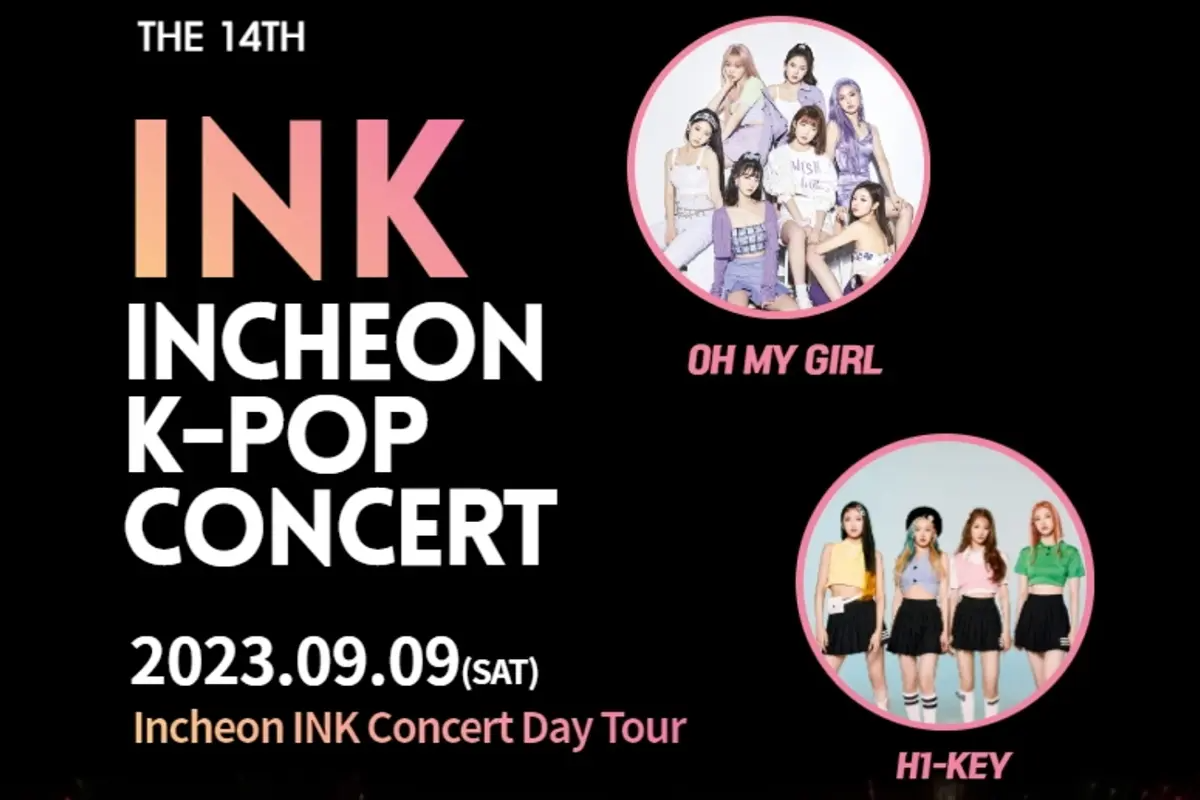 Since 2009, the INK Concert has been held annually as a representative event in Incheon. Every year, more than 10,000 foreign tourists visit Incheon, and the INK Concert has been selected as an outstanding concert for four consecutive years.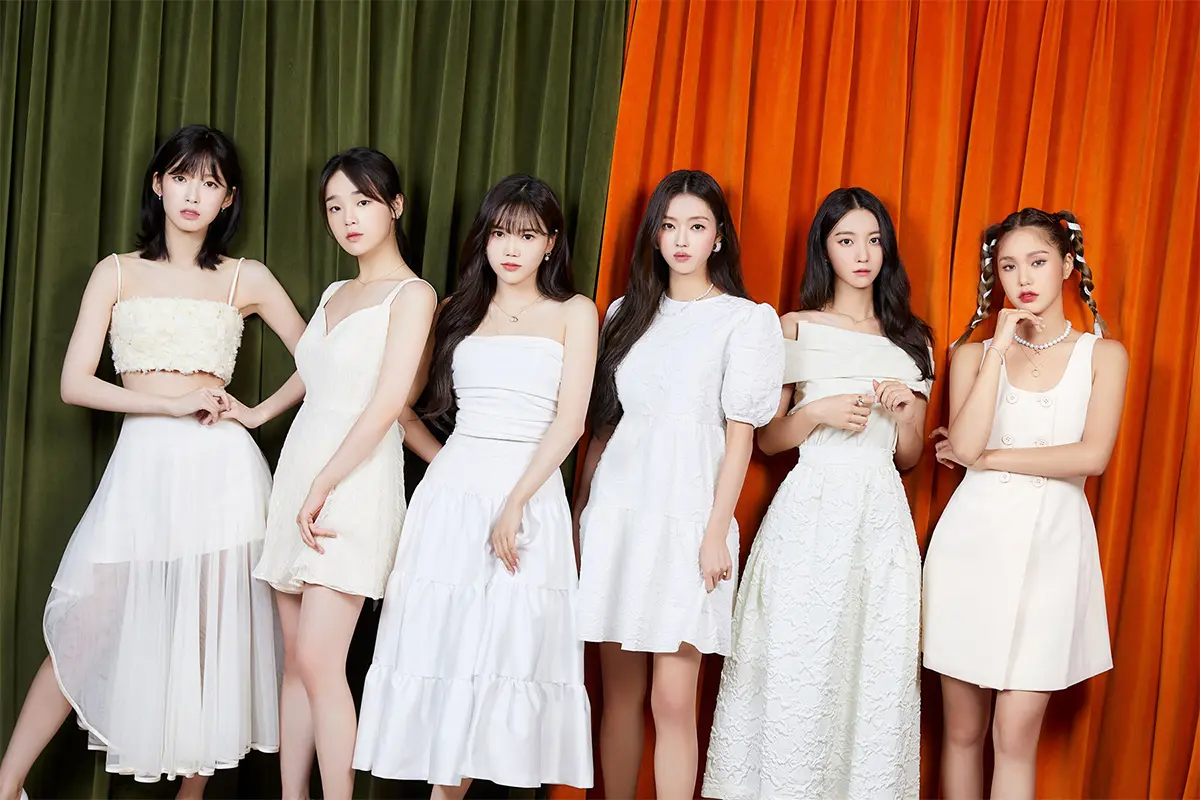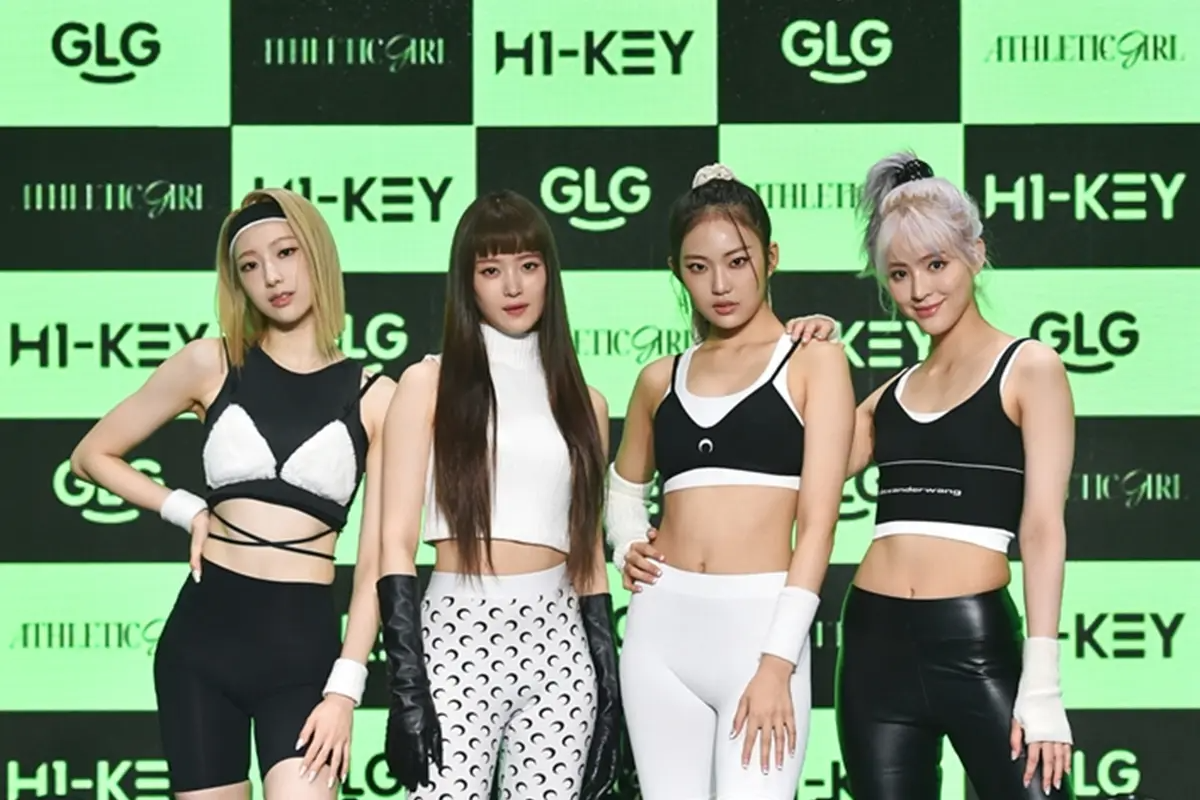 The concert will take place at the largest Munhak Stadium in Incheon, capable of accommodating up to 20,000 people. The lineup for this year is BTOB, OH MY GIRL, Golden Child, WEi, H1-KEY, Xikers, Woo!ah!, triple S, 8 Turn. You can meet popular K-pop idols all at once!
Songwoldong Donghwa(Fairy Tale) Village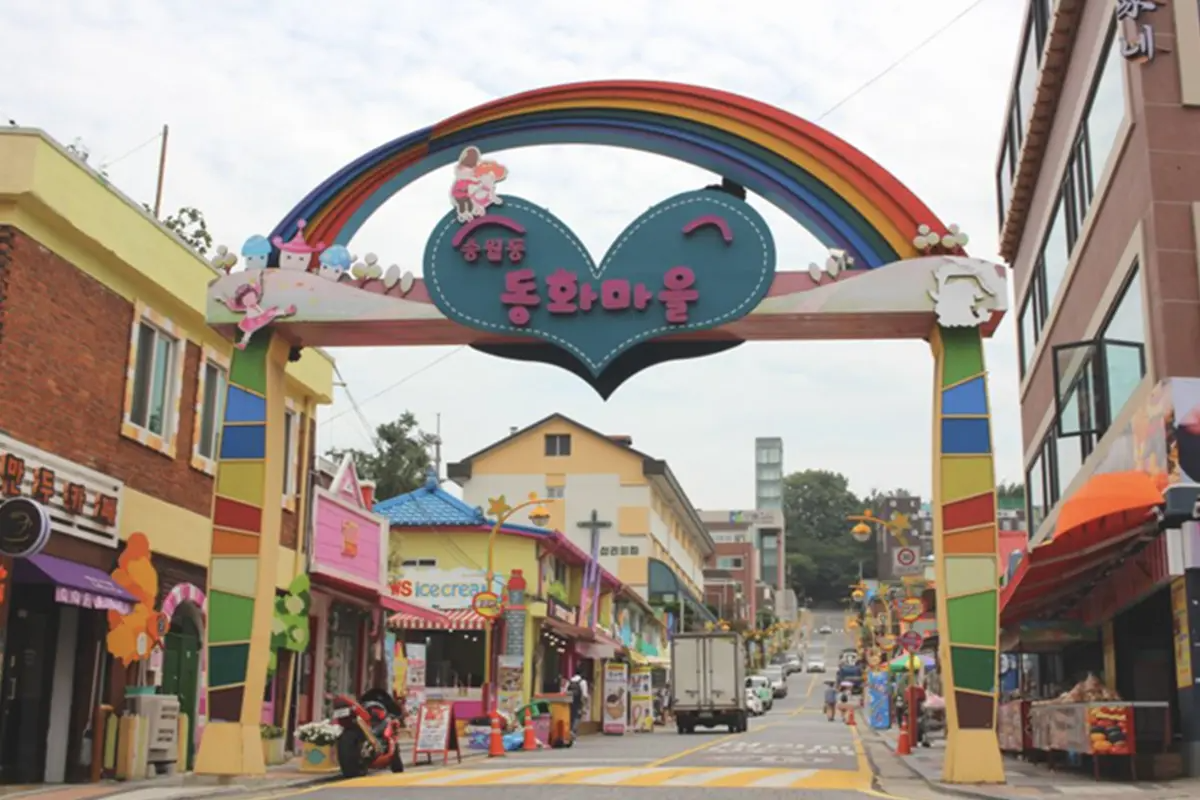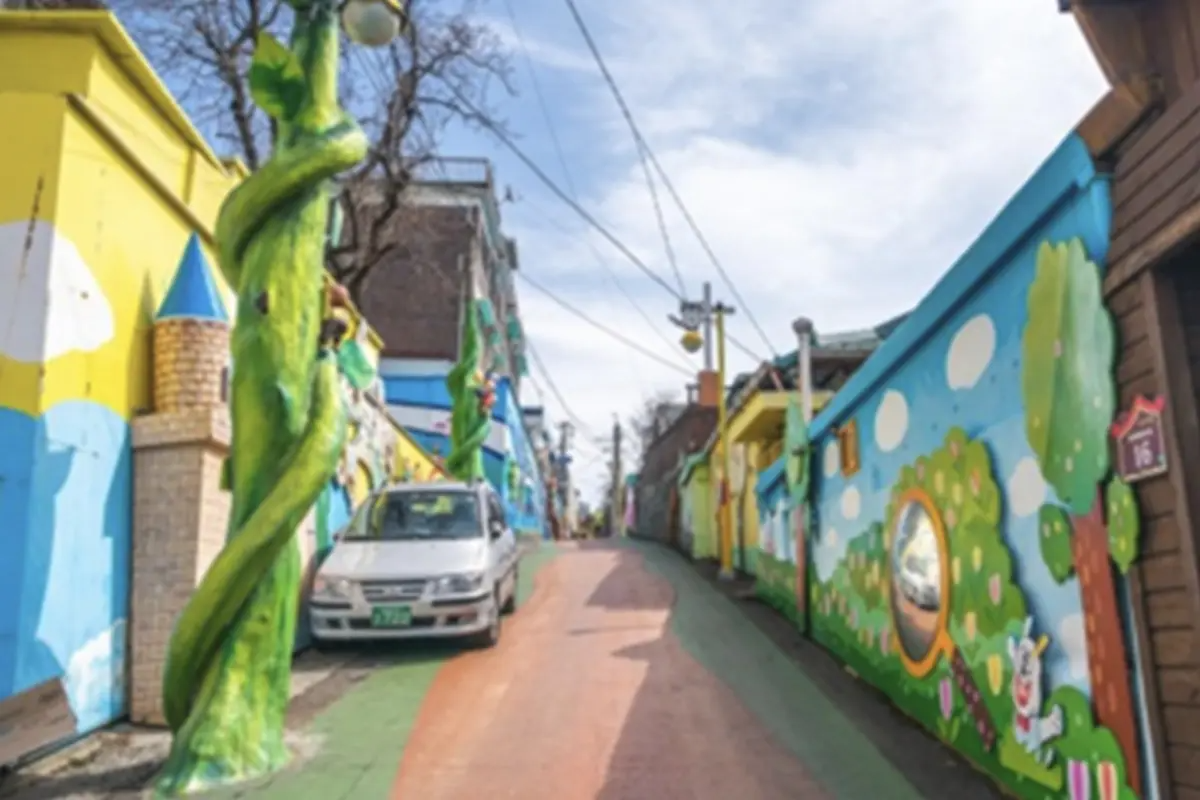 Songwoldong Donghwa Village is a vast 3D fairy tale village where fairy tales from all over the world are depicted in colorful murals. It is a popular tourist destination where many visitors come to take pictures with the colorful murals.
Incheon Chinatown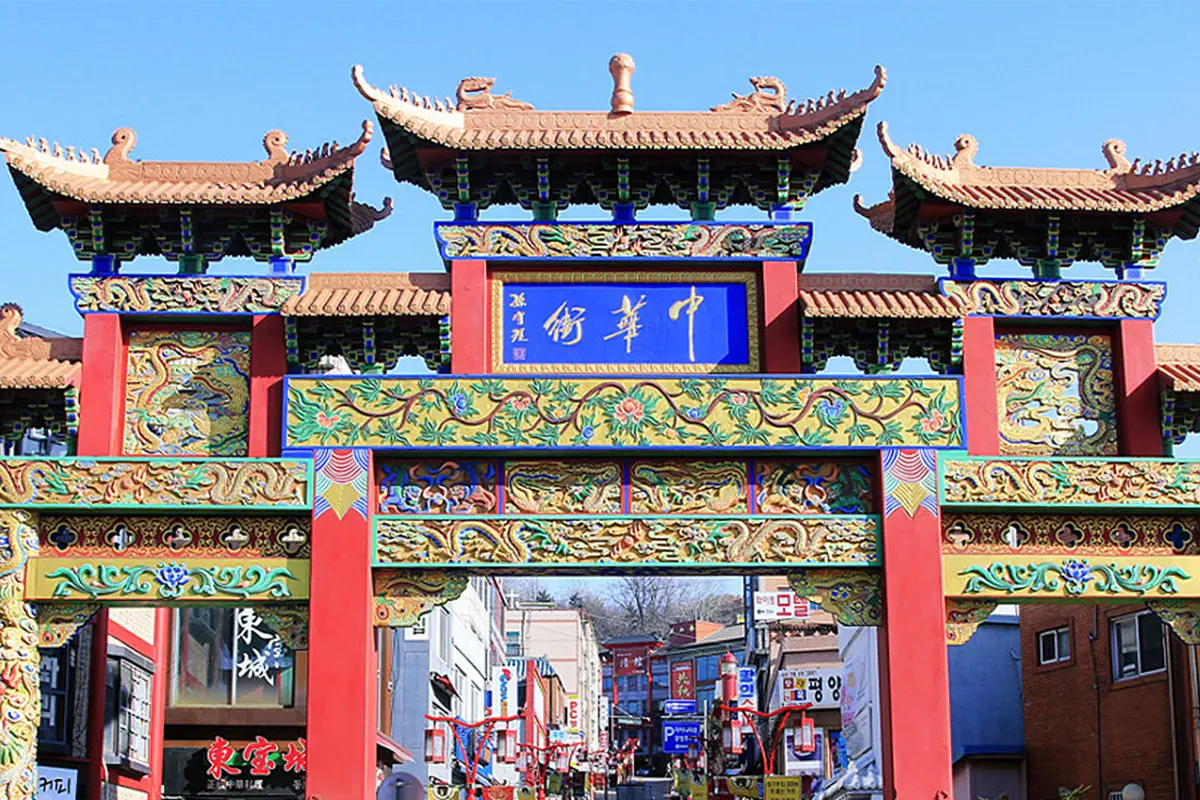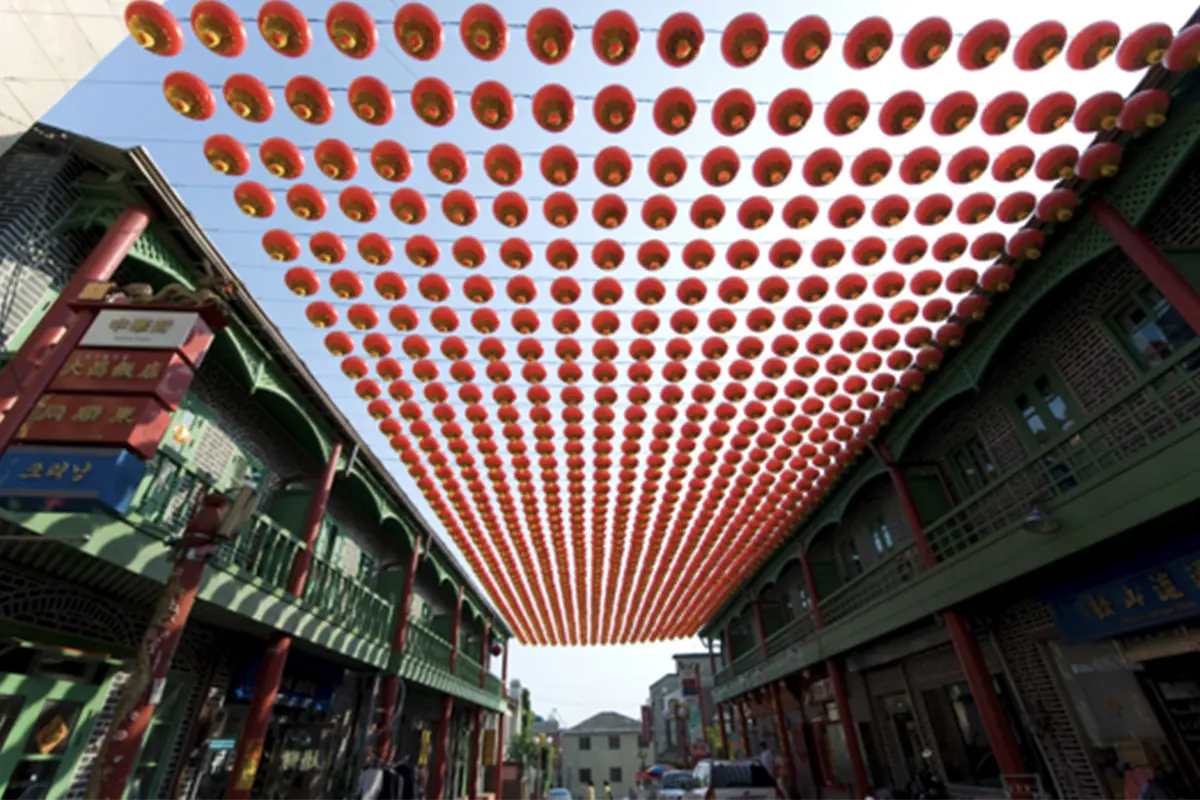 Incheon's Chinatown is famous as a filming location for various Korean programs, including Running Man. You can try a variety of Chinese dishes and snacks! It is a unique tourist destination where you can experience a Korean-style Chinese atmosphere.
Open Port Culture Zone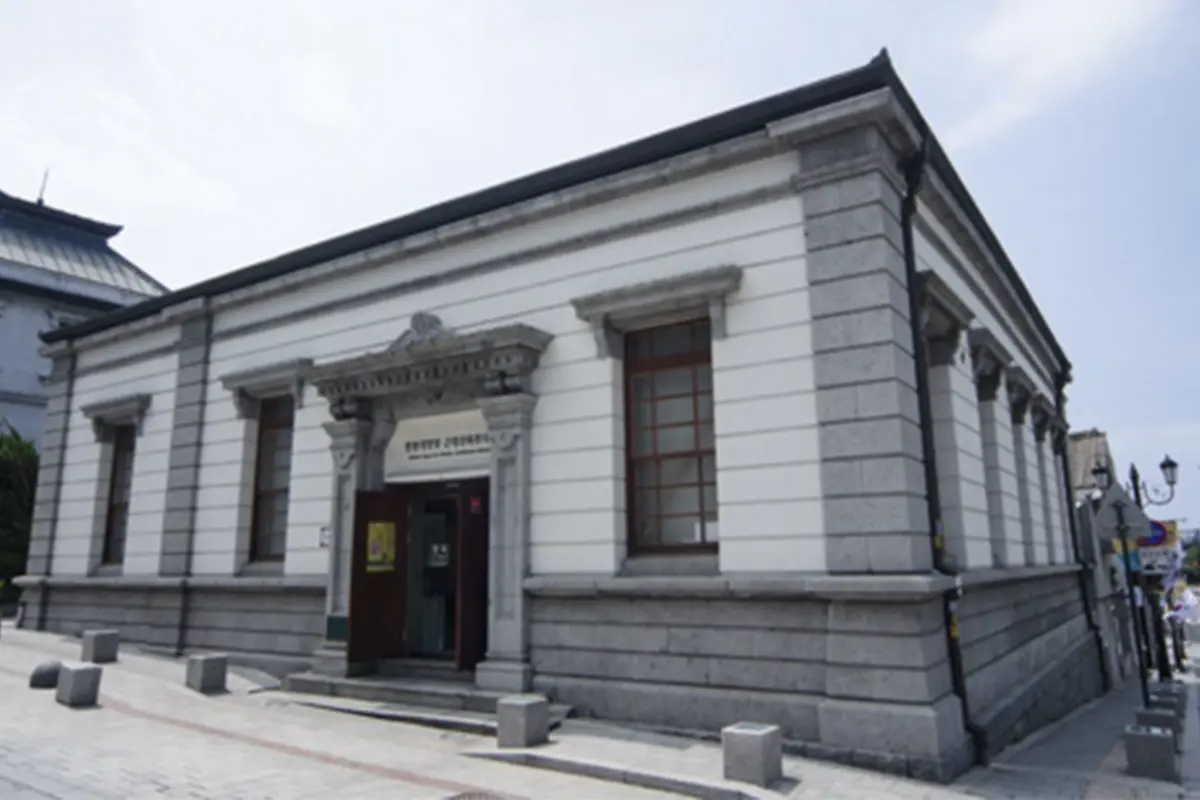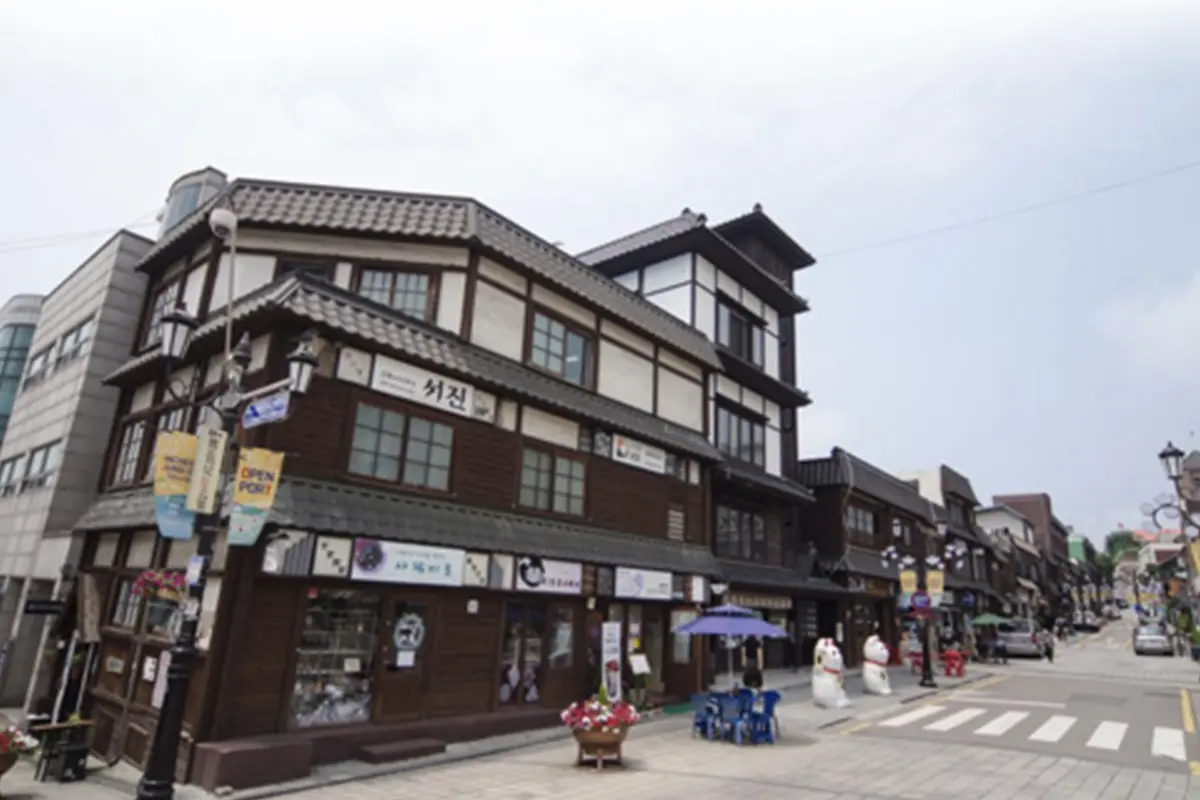 Lastly, the final tour destination is Gaehangjang(Open Port) Culture Zone. Established as a port in 1883, it is the best place to witness the history and culture of Incheon over the past 100 years. You can see buildings that were constructed during the Japanese colonial period.
Open Port Electric Tram Tour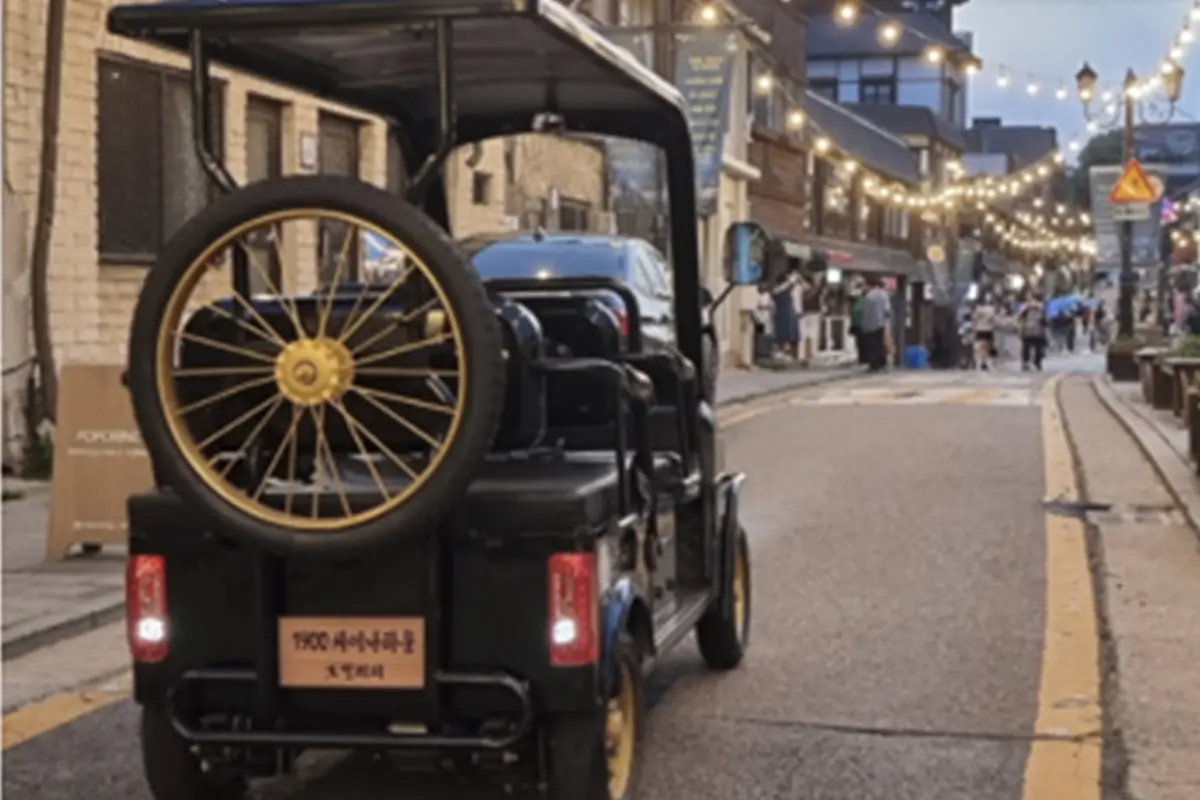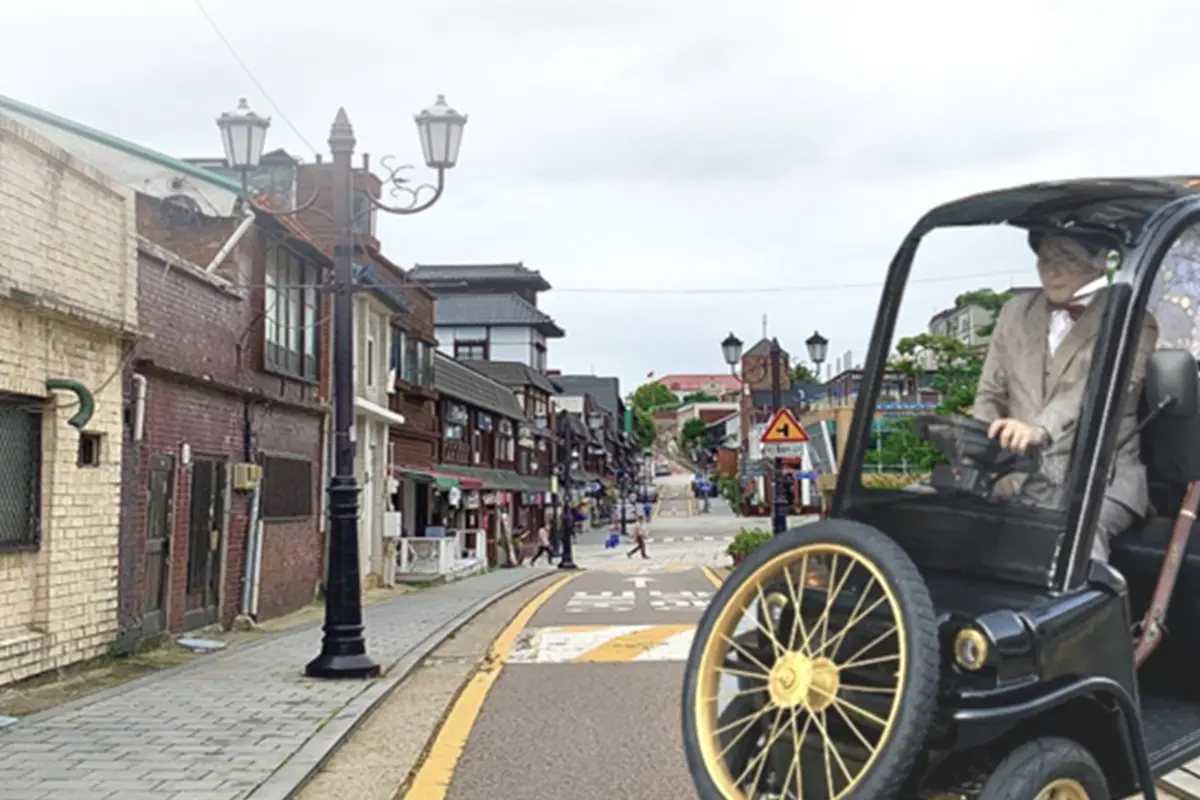 Moreover, you can take a ride on an old-style electric tram and explore the Open Port Culture Zone. It will be a great opportunity to experience the historical atmosphere of the time when Western culture was introduced during the era of the Korean Empire.
---
2023 Incheon INK Concert General Tickets + Day Tour
---
We hope that you can enjoy this exciting tour! If you have any questions or concerns, please leave a comment below or send us an email at help@creatrip.com! You can follow us on Instagram, TikTok, Twitter, and Facebook to stay updated on all things Korea!
---