What Do Koreans REALLY Think About 'Office Romances'?
Is dating in the workplace as common in Korea as it is in the dramas? Find out here!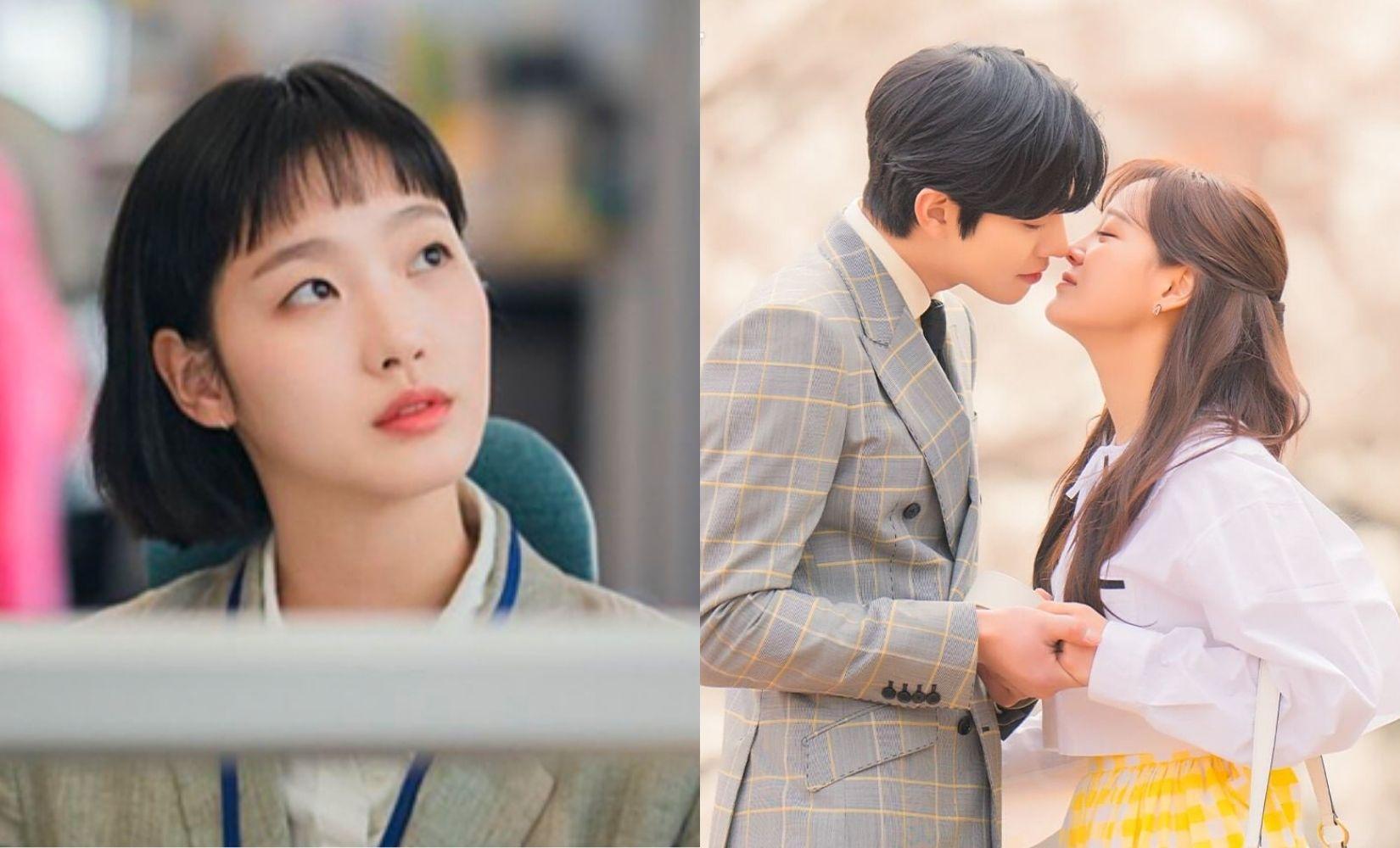 This year has a been a year filled with office romance dramas. From the secret rendezvous to the whole office finding out about a couple, the entire plot is something enjoyed by audiences world wide. But does this reflect the reality of office life in Korea? Today, we plan to discuss the actual possibility of office romances in Korea and what Koreans REALLY think about.
---
Dating at Work
사내 연애

Business Proposal
The phrase 사내 연애 (sanae yeon-ae) is a phrase meaning office relationship, or when to people at the same job are dating. In the drama 'Business Proposal', actors Ahn Hyo-seop and Kim Se-jung, show just how many complications can come from this kind of romance.
Another plot line often shown in dramas is a 'school love'. This kind of relationship can feel very immature and uncertain for Koreans so after they graduate college and enter the work force, they want to find a love that can grow and give them their satisfactory happy ending. Modern day Koreans often meet their significant others through 소가팅 (so ka ting), a blind date set up by a friend, dating apps, etc. But some people want to meet their partners naturally. Love is a must have, just like a successful career.
But while an office romance can sound sweet, having to see your partner all day, everyday can wear on a relationship in more ways than many people think about.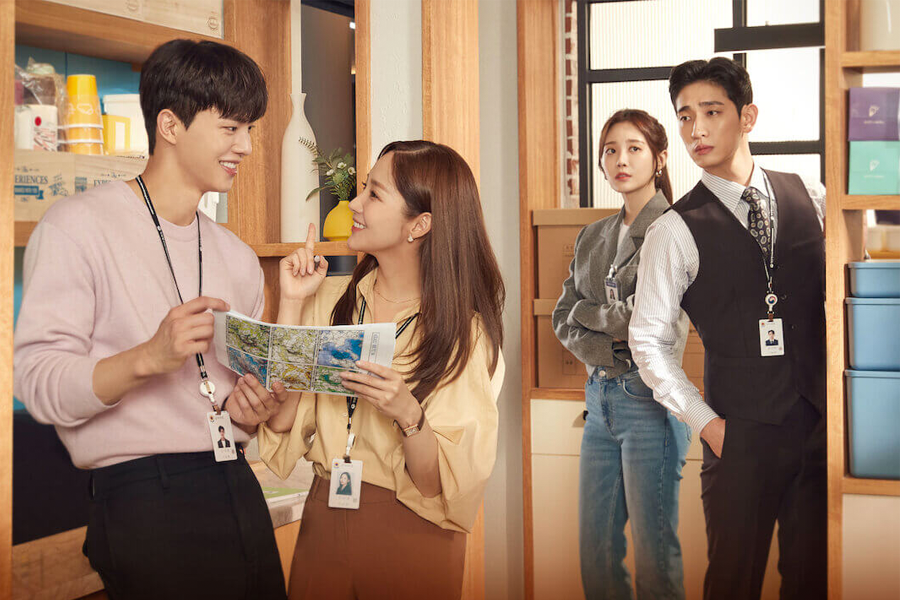 Forecasting Love and Weather
Not only in Korea, but all over the world, work-place couples have to set up boundaries between their work and romantic life. Deciding to keep your romantic life private has many benefits to everyone involved.
If you let your personal feelings influence you, many things could come as a result. Will you lose your motivation to work? What happens if you break up and you have to attend a meeting with that person? Are you okay with the details of your relationship being the topic of office gossip? All of these tare things to consider before deciding to get involved with someone in the workplace.
In addition to the previously mentioned situations, things can become more complicated if a boss and subordinate start a relationship. The power dynamic at work could affect the power dynamic in your relationship, and people may complain thinking the subordinate has an advantage.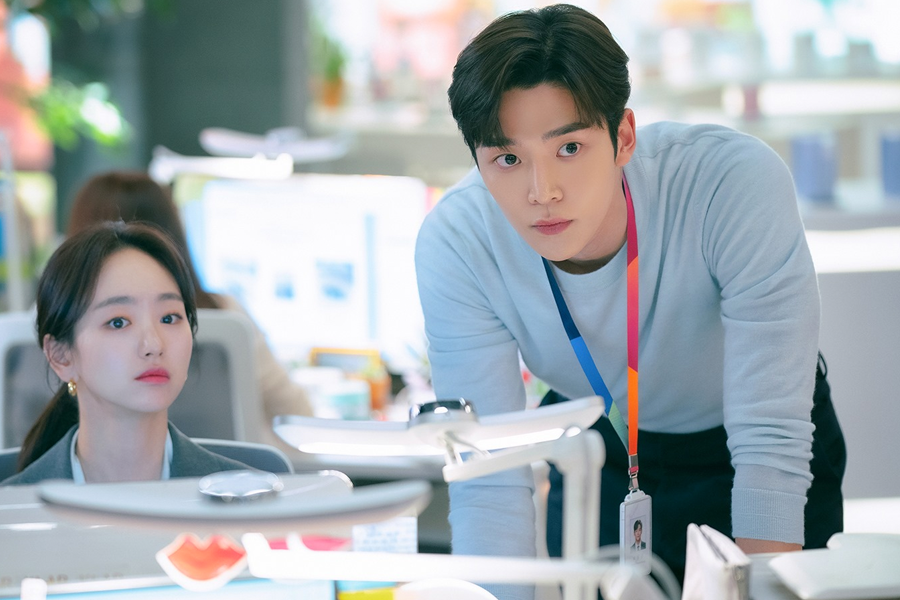 She Would Never Know
As a result, the most successful workplace romances often take place amongst couples who work in different departments and hardly interact with each other. This puts an ease on the couple while also removing other complications from outside parties.
---
What do Koreans think about dating at work?
2016 JobSearch Survey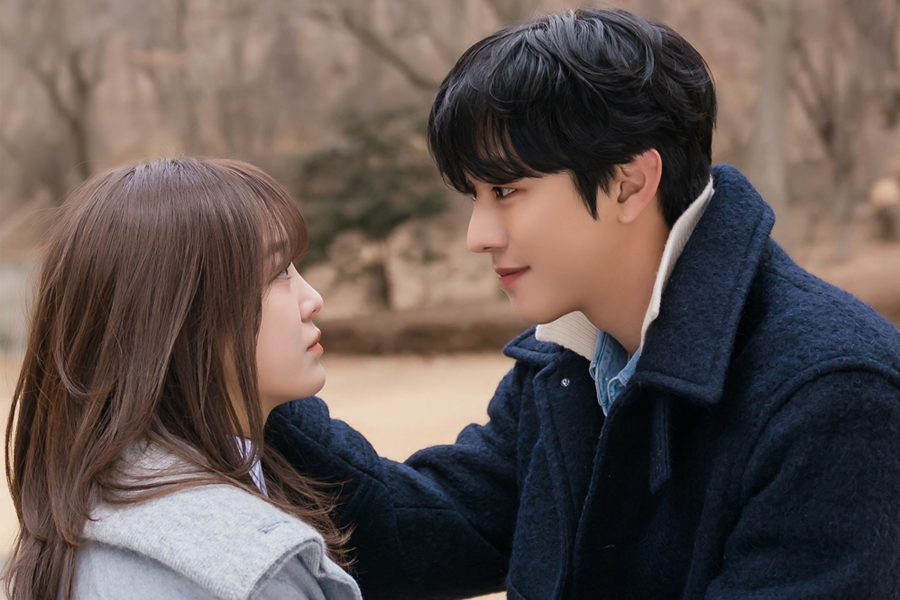 Business Proposal
In 2016, a survey of 631 men and women office workers was conducted on the topic of workplace dating. As a result, 50.4% of participants say they "recommended" dating at work.
It is important to note that while half of participants supported the concept, that there was a huge disparity between the answers of men and women. 64% of men said they encouraged dating in the workplace, but only 38.6% of women agreed. This means that the majority of women participants (61.4%) were against the idea.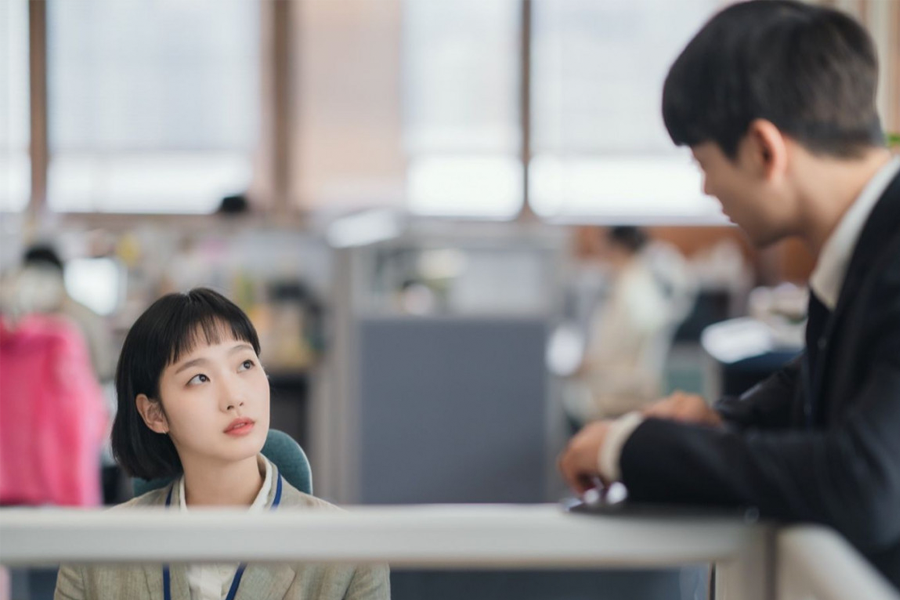 Yumi's Cells
When you break down the results based on position, there is another recognized pattern. The higher the position of the employee, the higher the approval of workplace romances. Of the survey participants who approved office romances, 60.5% were managers and 49.1% were deputy managers. Amongst regular employees, only 47.4% of employees supported the idea. This goes to support the idea that the higher the position, the lower the risk of facing severe consequences of an office romance gone awry.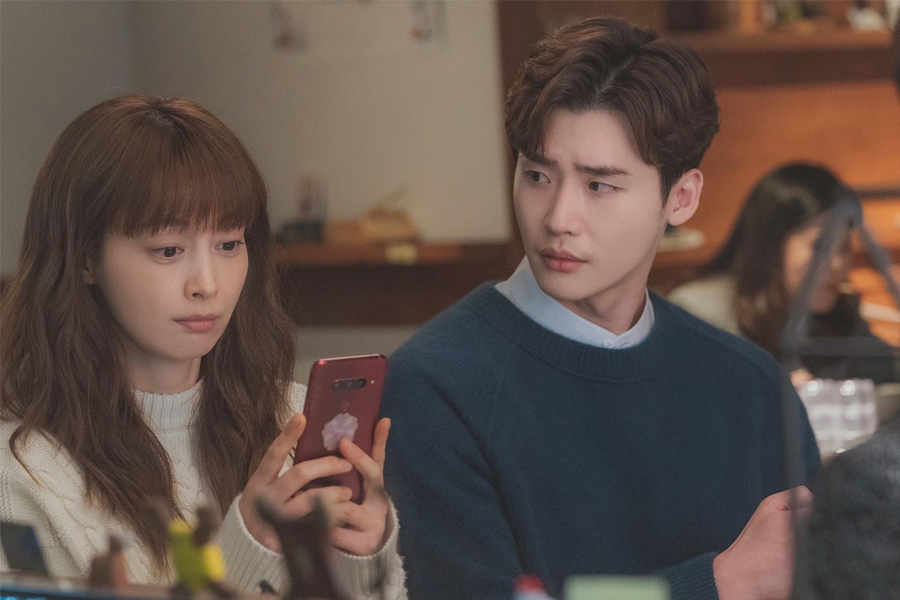 Romance is a Bonus Book
When asked why they recommended dating at the workplace, 41.8% of positive responders stated that they would understand each other better if they worked in the same industry, 21.7% said because they could meet more often and have more time for dates, and 17.5% percent believed it would allow them t support each other at work. In addition, 13.1% stated working at the same place would give them more topics to talk about, while another 5.8% said that it could reduce misunderstandings caused by complicated schedules due to work.
On the other hand, those against dating in the workplace said the biggest reason they opposed was because in the case of a breakup, it's too difficult to see that person's face. Of respondents that chose this reason, 44% were men and 46.7% were female.
These findings go to show that those who support office romances value the benefits gained from the type of relationship while those against fear the possible consequences.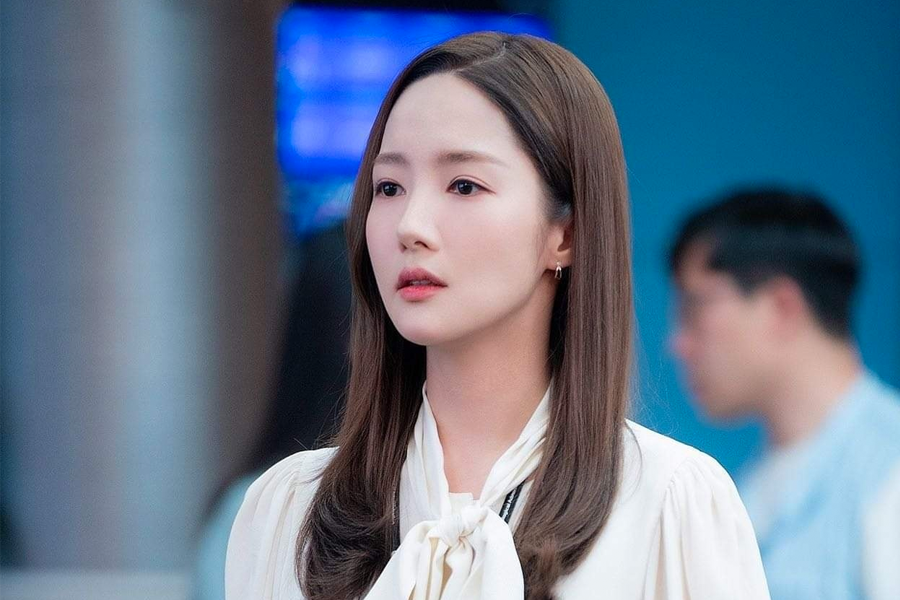 Forecasting Love and Weather
Some more reasons employees did not support dating in the workplace were not wanting to feel pressured by the attention of people around them (17.6%), not wanting to show certain sides of them while at work (17.6%), not being able to focus around their partner (15.5%), and other controversies caused in the workplace (6.3%).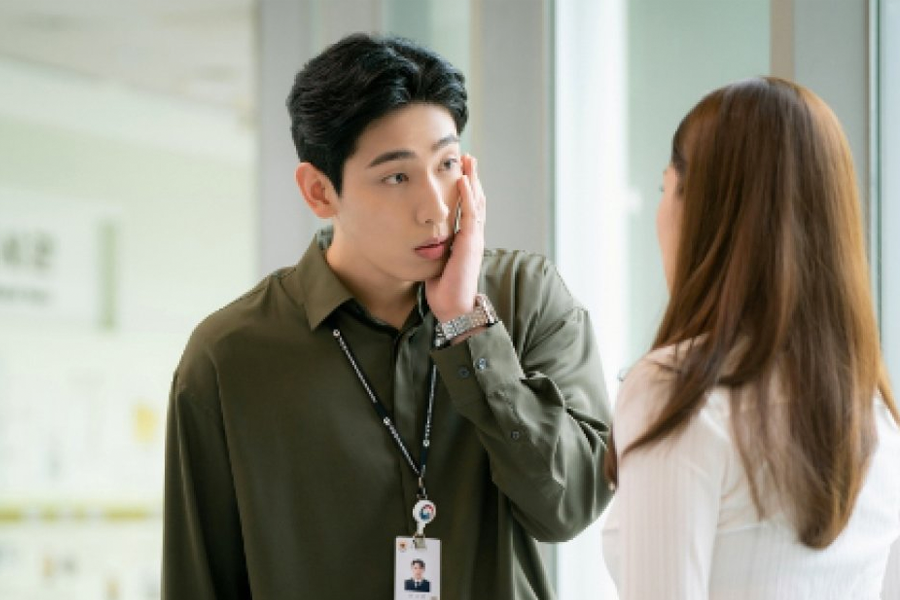 Forecasting Love and Weather
So what happens when Koreans fall in love with someone in the same company? Most of the survey participants said that they wouldn't tell anybody unless asked, or simply keep it a secret (35.8%). This goes to show that while office romances do exist, most value their privacy on the matter.
Only 11.1% of participants answered that they would disclose the relationship. Again, it was shown that men were also twice as likely to support disclosing their relationship, with 14.7% of men voting in favor as opposed to only 8% of women saying the same.
2018 DUO Survey
In 2018, DUO, a matchmaking company conducted a survey of 275 unmarried men and women. Of the respondents, only 17.8% of them were will to date in the workplace. However, in this survey, women's approval rating was higher than the mens.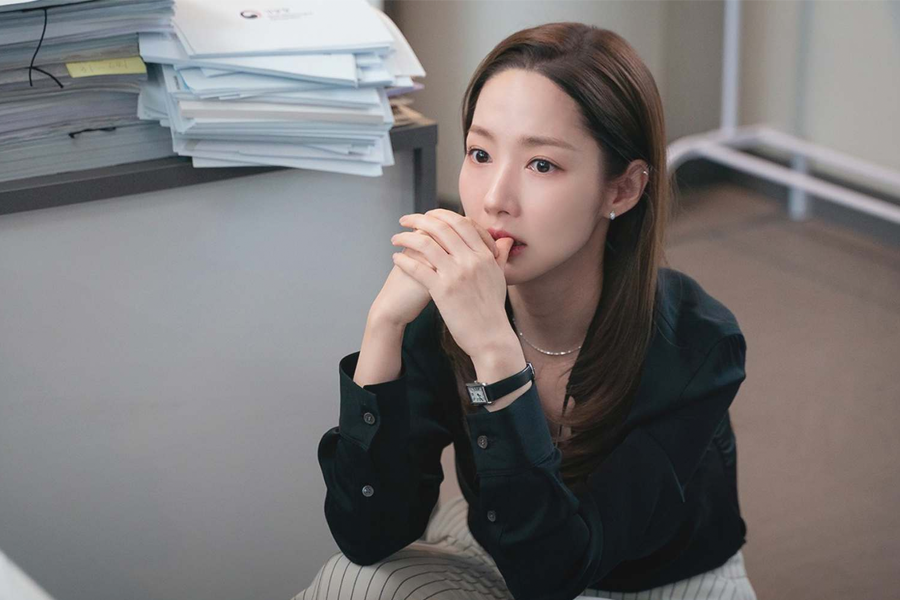 Forecasting Love and Weather
Most of participants said it was better to reveal the relationship sooner than later, reasons including that there was no point in hiding the relationship or wanting to be supported by other coworkers.
Another interesting finding of the DUO survey related to where these couples enjoyed spending their dates. 51.3% answered they preferred to date near each other's homes, followed by cafes and restaurants near the company (26.9%). In third place was the setting often seen in office dramas, the company's escape stairway (12.4%).
2009 JobKorea Survey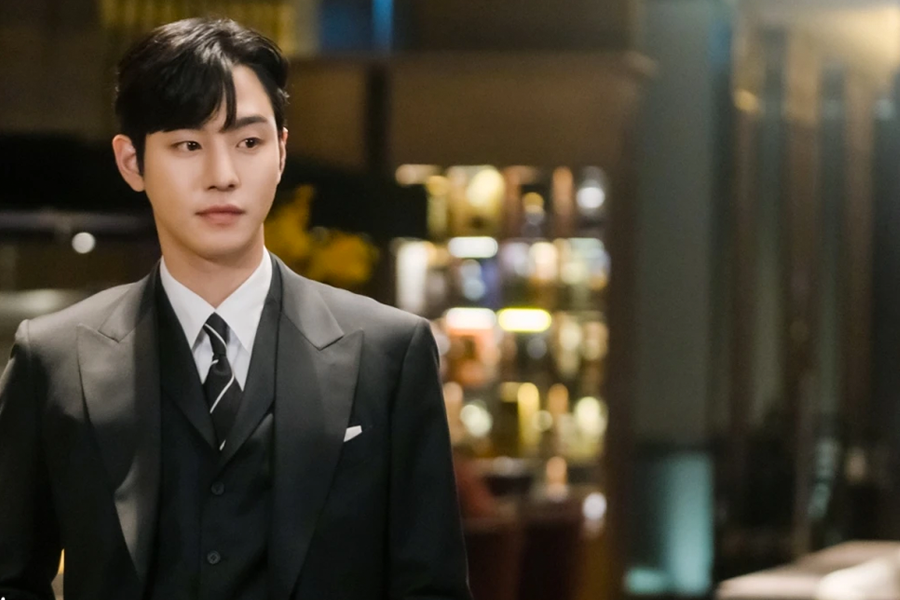 Business Proposal
Maybe it is a sign of how much things have changed in the last ten years in Korea, but in a survey done by JobKorea in 2009, the support of office romances was much lower than the surveys done in the last five-ish years. The survey was taken by 529 men and women in their 20s and 30s. The results were that 62.2% of participants said they had experience with office romances.
2016 JobKorea Survey
In 2016, JobKorea conducted another survey, this time with 631 men and women on workplace dating problems. Surprisingly, the number of people who had experience with an office roman fell to only 47.7%.
More results of the surveys was that the correspondence of where feeling developed amongst coworkers and hierarchy. 49% of employees were likely to like one of their peers, 30.6% like their boss and only 20.4% like their subordinates.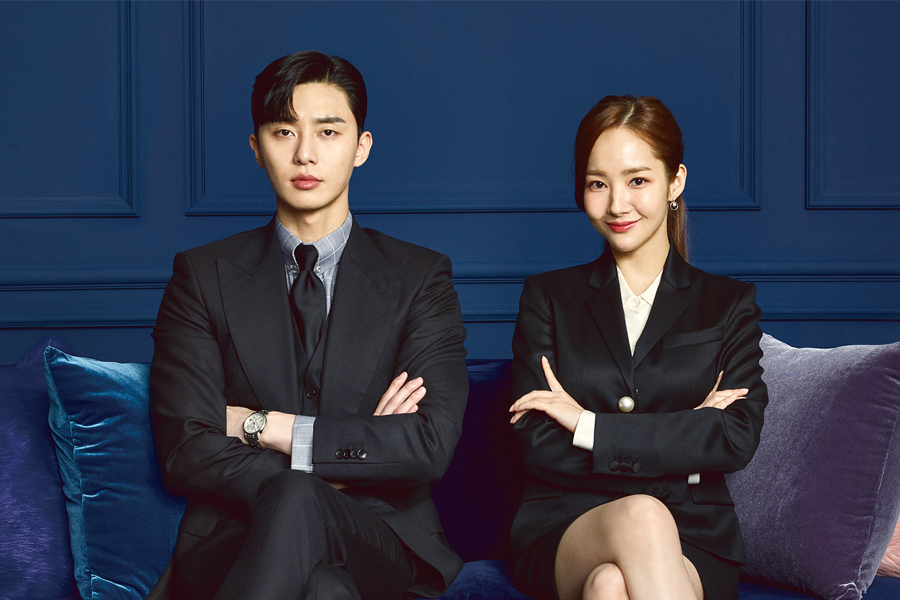 What's Wrong with Secretary Kim?
When it came to demographics, 47.6% of female employees had dated their male bosses, while only 14.1% male employees had dated their female boss. This could potentially correspond to the fact that men are more likely to hold leadership positions in Korea, but that's another blog topic. 😅
---
We hope you enjoyed learning more about the realities of dating in the workplace in Korea. If you have any questions, feel free to leave a comment below, send an email to help@creatrip.com or join our Facebook Group where you can ask questions freely. Also make sure you're following our Instagram, TikTok and Facebook to get all the latest content on Korea.
See you next time!
---