Filming Locations for Forecasting Weather and Love
Come with us to explore 12 locations from the drama 'Forecasting Love and Weather'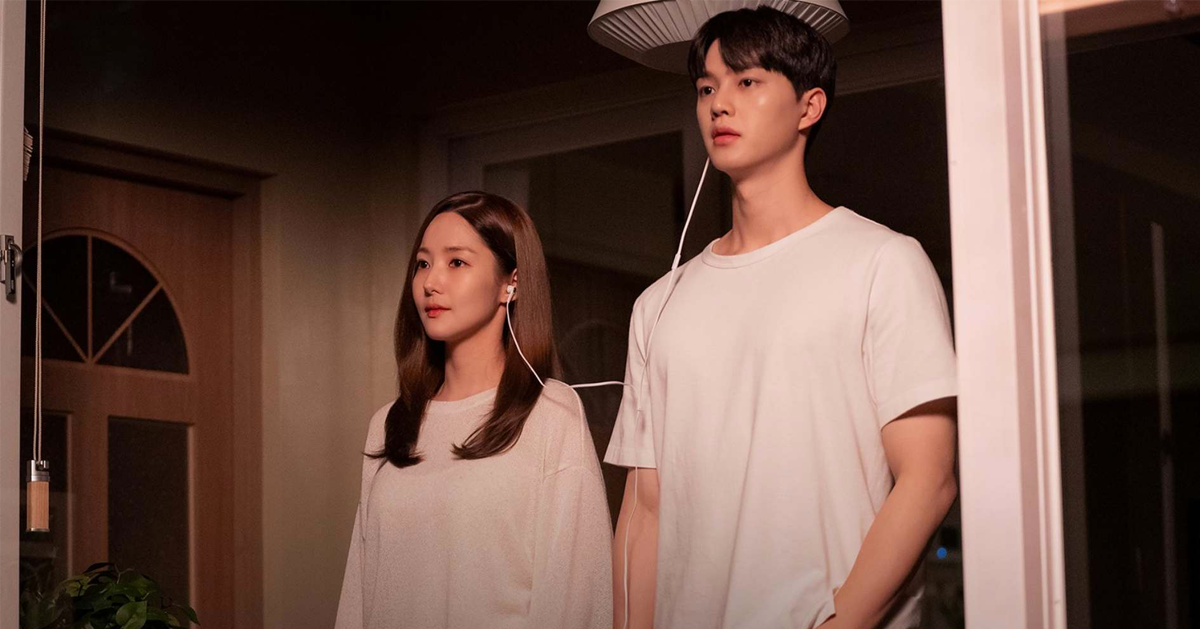 2022 has already been a big year for new Korean dramas. With all-star casts and ineriguinging story lines, each has captured us with some unique plot of its own. One drama that captured attention was Forecasting Love and Weather (기상청: 시내연애 잔혹사 편), starring Song Kang and Park Min-Young. Maybe it was the appeal of a secret office romance story that made people interested, or maybe it was because of the amazing cast 😍. Either way, one thing we are sure of is the fact that this drama highlighted some of Korea's most nature filled locations. From the outdoor views of Seoul, to the beautiful Jeju Island, let's take a look at some of the captivating places where this drama took place.
And if you want see more filming locations from your other favorite dramas, then click here.
---
Paju Gamak Mountain
파주 감악산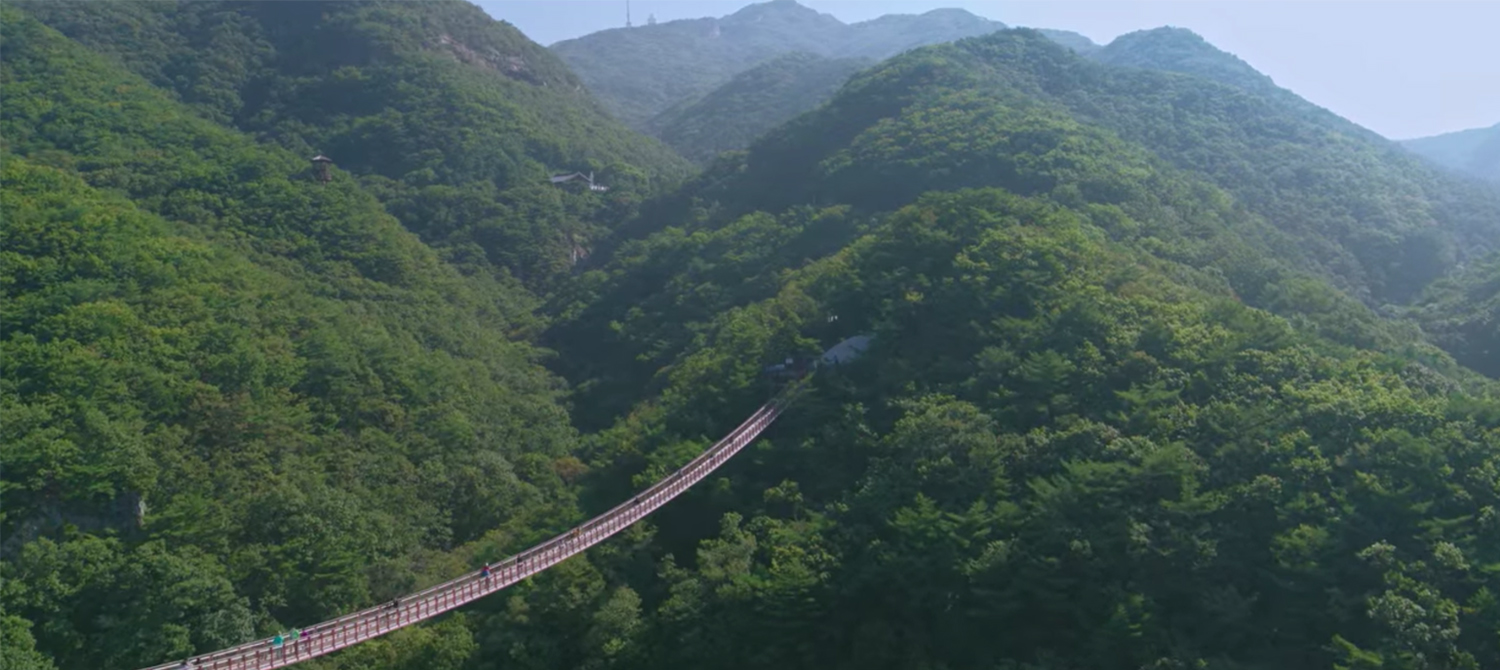 In the first episode, we see Forecaster Lee checking the weather out on a mountain. That mountain is located just outside of Seoul in a city called Paju where there is a suspension bridge. There are quite a few of these suspensions bridges located around Korea that people can visit. Crossing the bridge gives you a chance to take in a beautiful view, feel the fresh air and maybe even conquer your fear of heights. 😅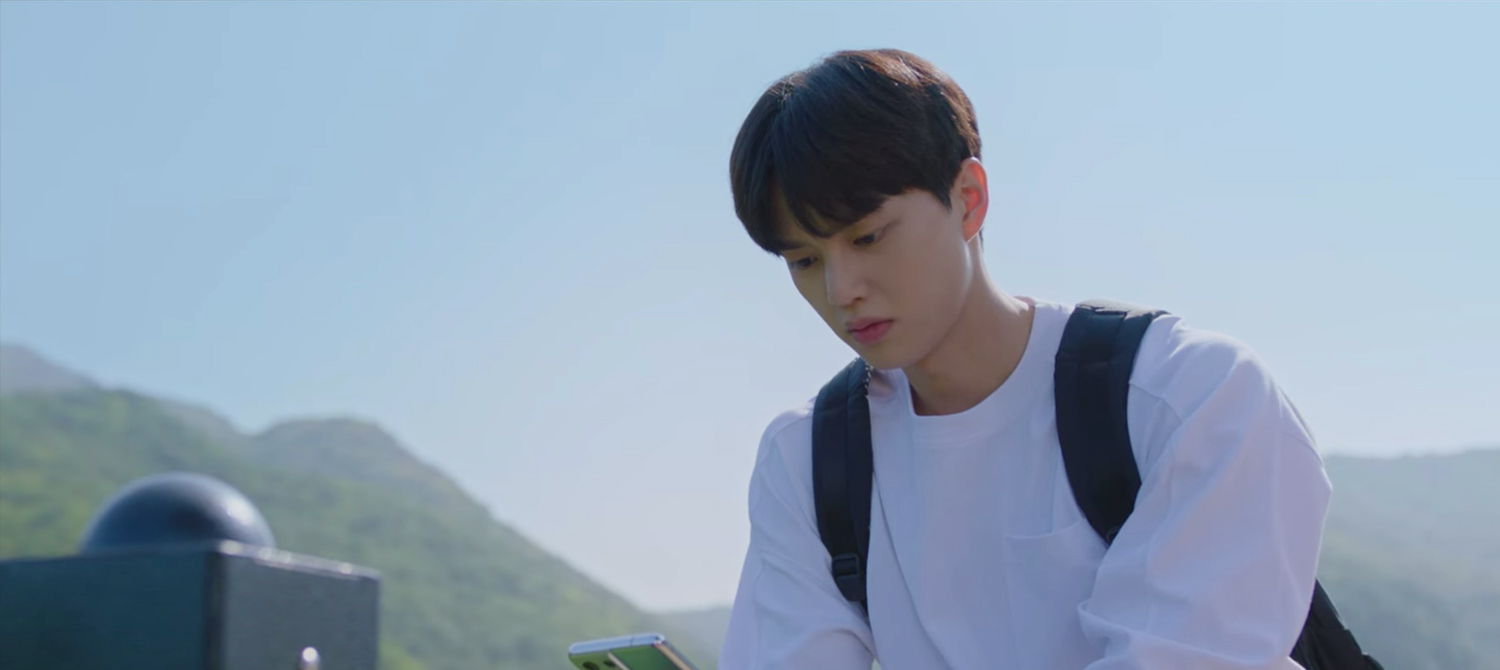 Location: 경기 파주 적성면 설마리 산23
23, Selma-ri, Jeokseong-myeong, Paju, Gyeonggi-do
---
the place to fill


복합한옥공간 곳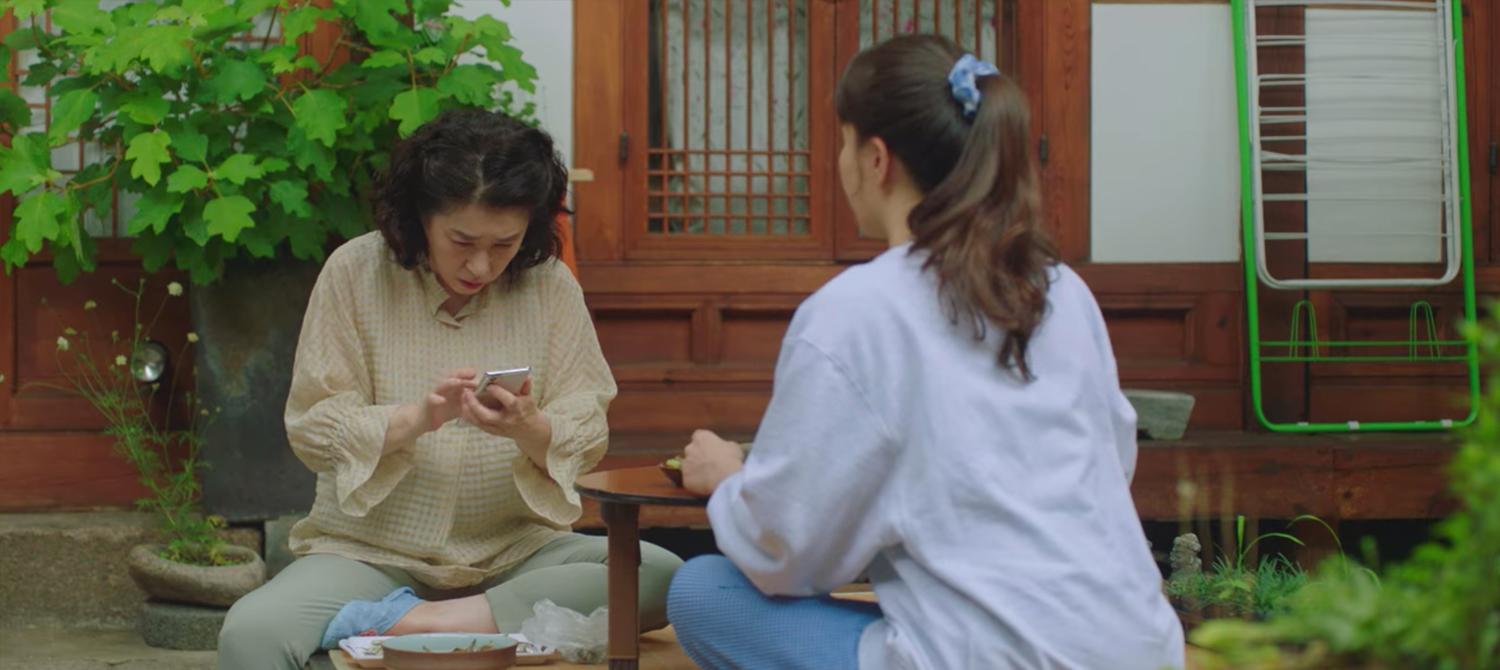 In the show, this is the location where Jin Ha-Kyoung's (Park Min Young) mother and sister live. The house is a traditional Korean-style house called a hanok and provided the setting for many of the scenes between the family.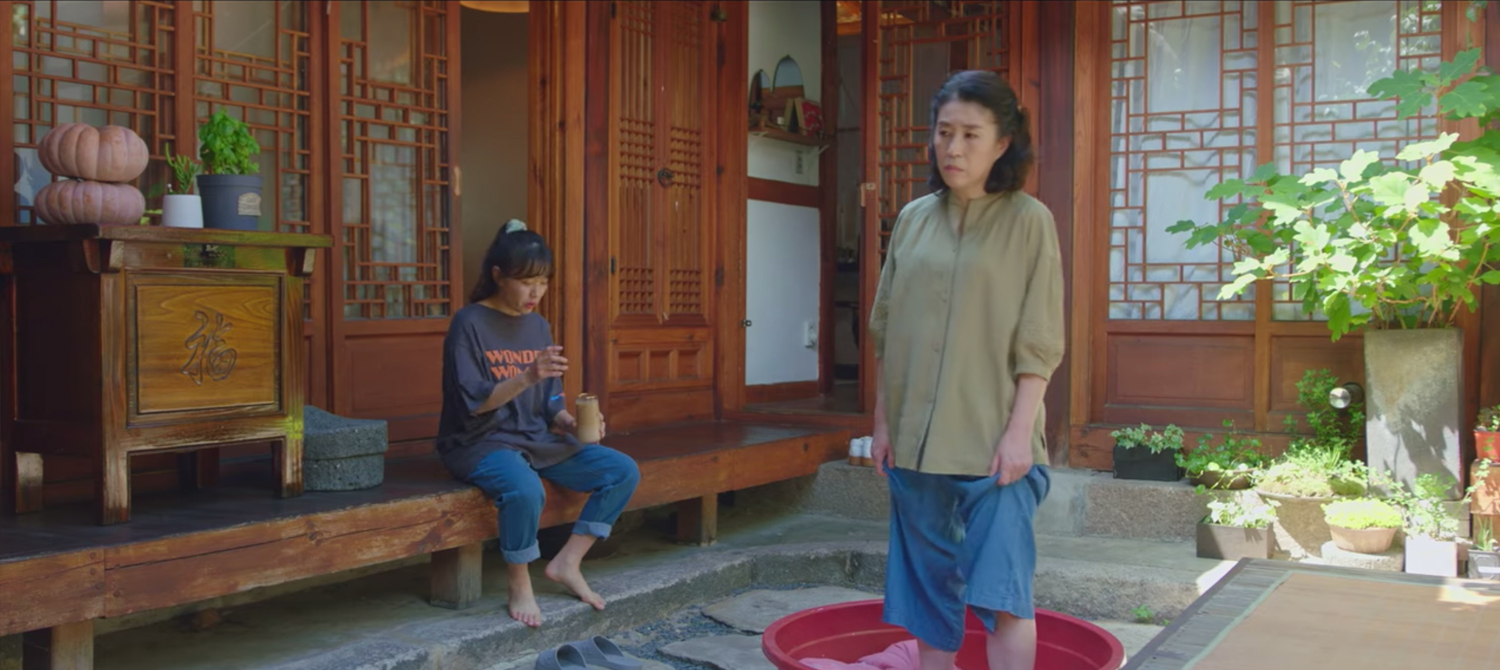 The actual location is called the Hanok Complex Place or "the place to fill" located in the Bukchon Hanok Village in Seoul. The name came to be since it is a location that is rented to host a variety of events. From a baby's first birthday to weddings, you can use this place for your next small get together. It's even available to rent as a guesthouse so you can book it on your next trip to Seoul.
Location: 서울 종로구 계동길 52-11
52-11 Gyedong-gil, Jongro-gu, Seoul
---
Seoul Bridge
서울교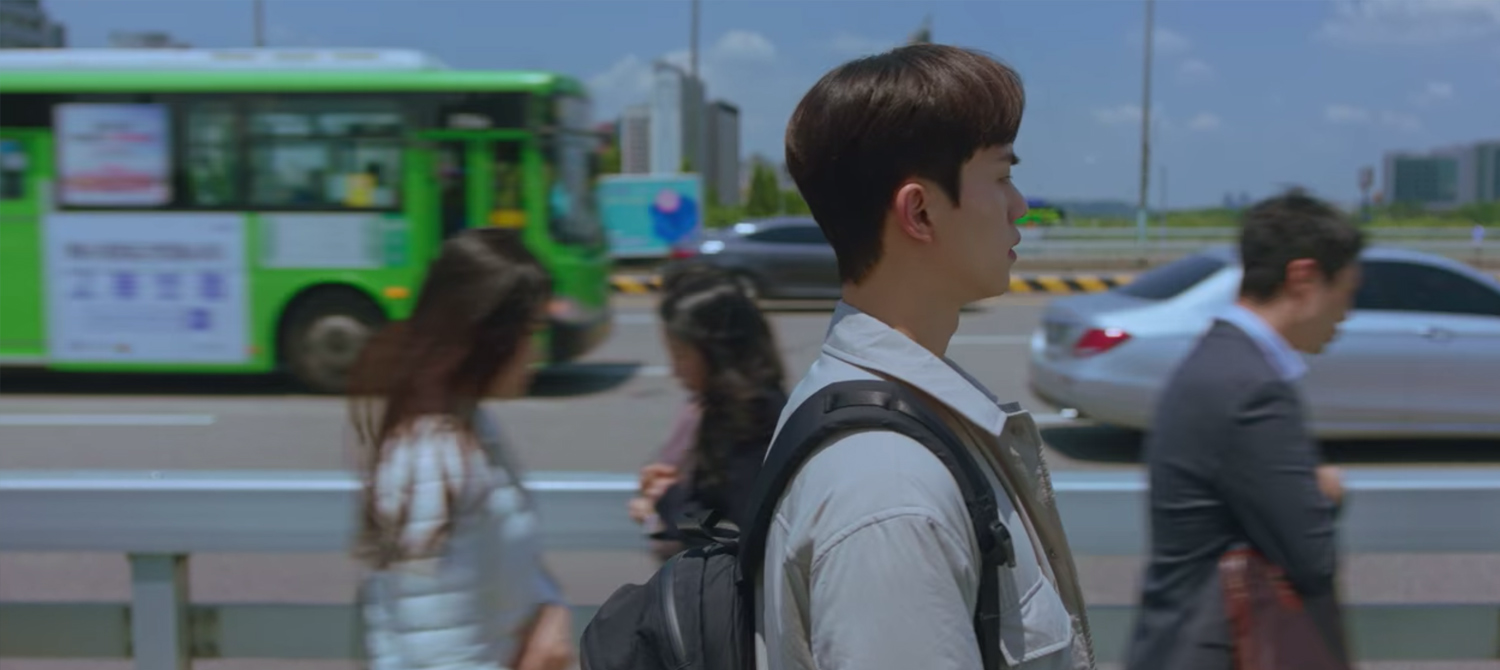 In the second episode of the drama, we see Lee Si-Woo walking across a bridge when he suddenly looks up at the sky to see the weather changing. This location is Seoul Bridge, which connects Yeongdeungpo and Yeoido, so it is quite a busy spot. It also has both pedestrian paths in a addition to the roads so you can watch all the cars zooming by as you walk from one side of the Han River to the other.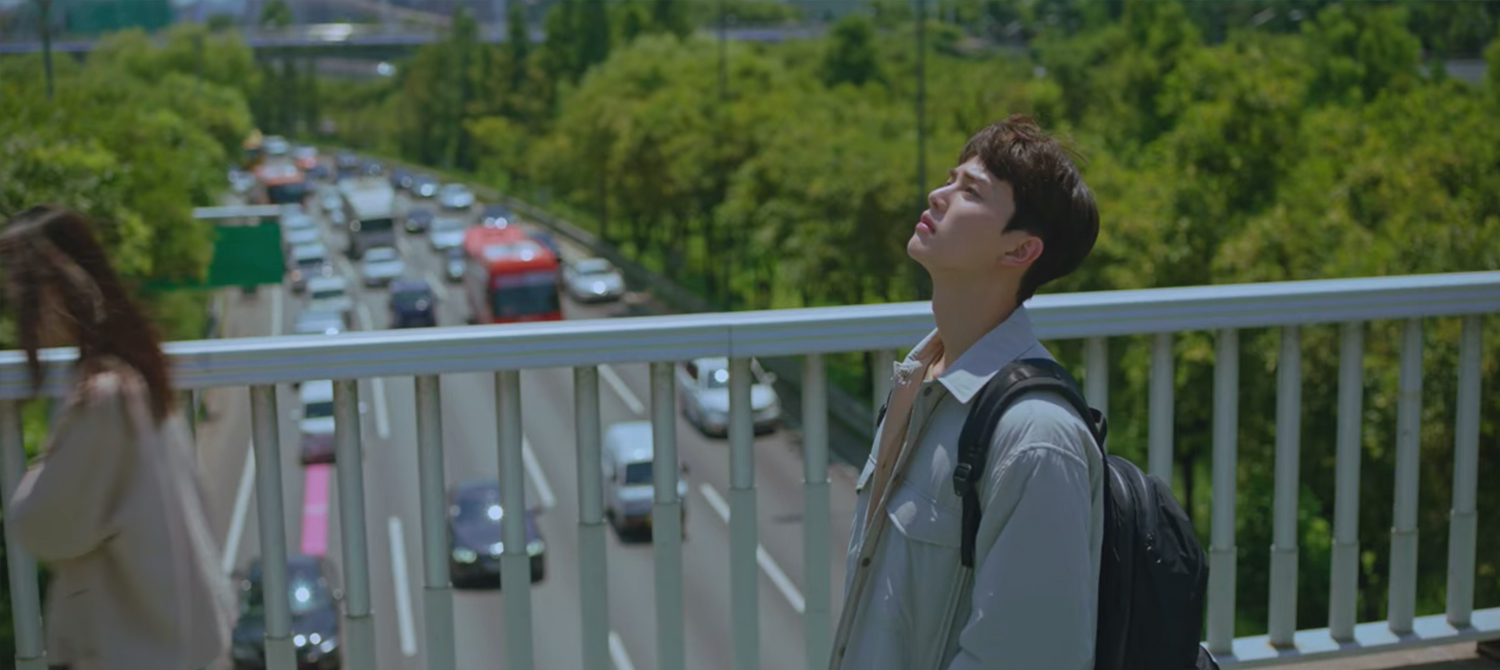 Location: 서울 영등포구 여의도동29
29 Yeoido-dong, Yeongdeungpo-gu, Seoul
---
Weather Forecast Center


기상청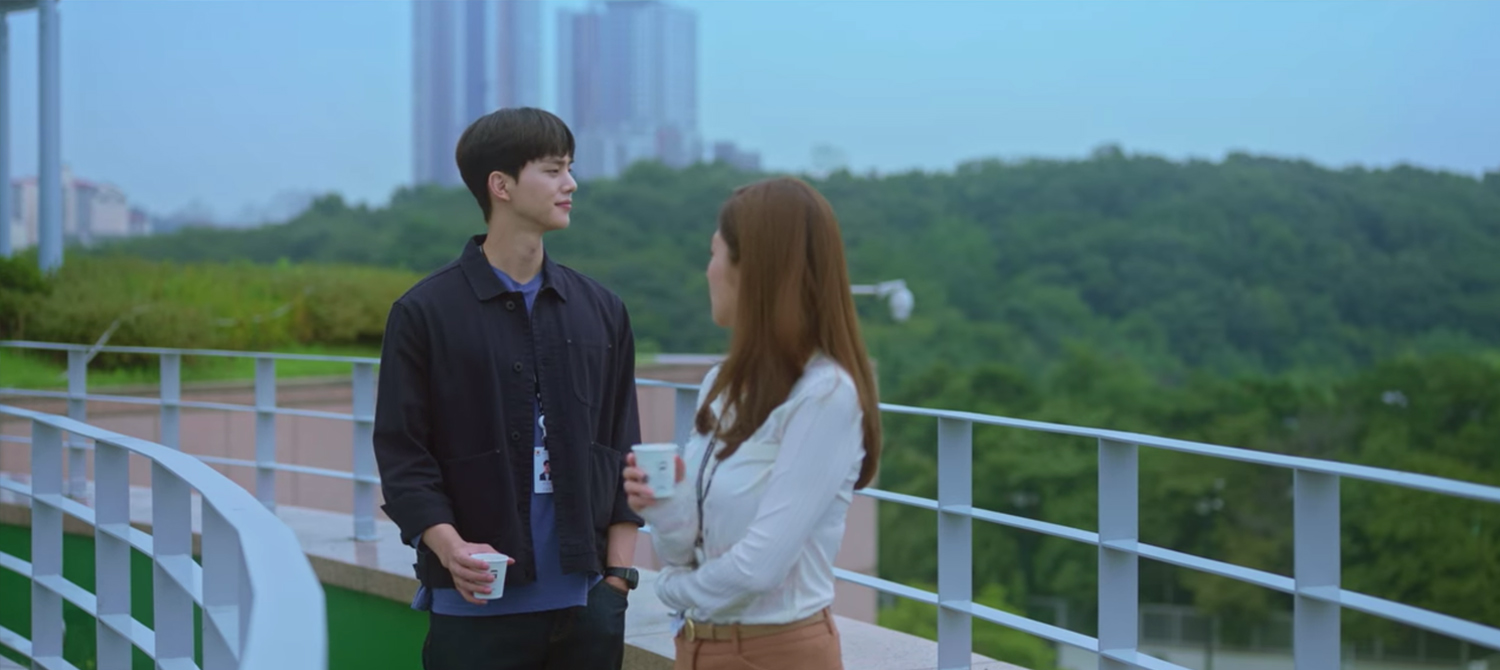 The main location where this drama take place is of course, the Weather Forecasting Station. While the drama tells the love story of the two main characters, it also provides an interesting window into how the government officials work, since normally people are not able to enter these buildings. Throughout the drama, we were able to see the various sacrifices that these employees make for their work in regards to their safety and personal lives, as well as how much work goes into make a single weather report.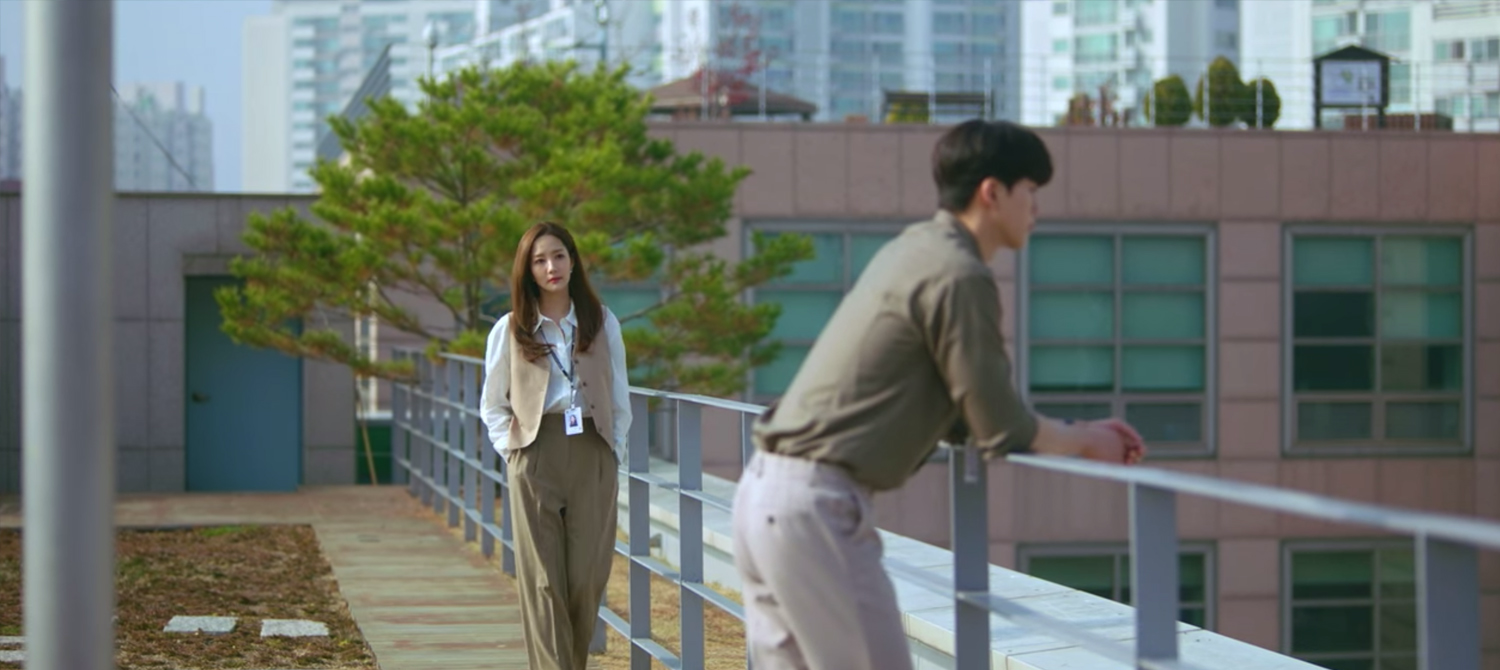 Location: 서울 동작구 여의대방로16길 61
61, Yeoidaebang-ro 16-gil, Dongjak-gu, Seoul
---
Ichizhen Tempura Meshi


이치천덴푸라메시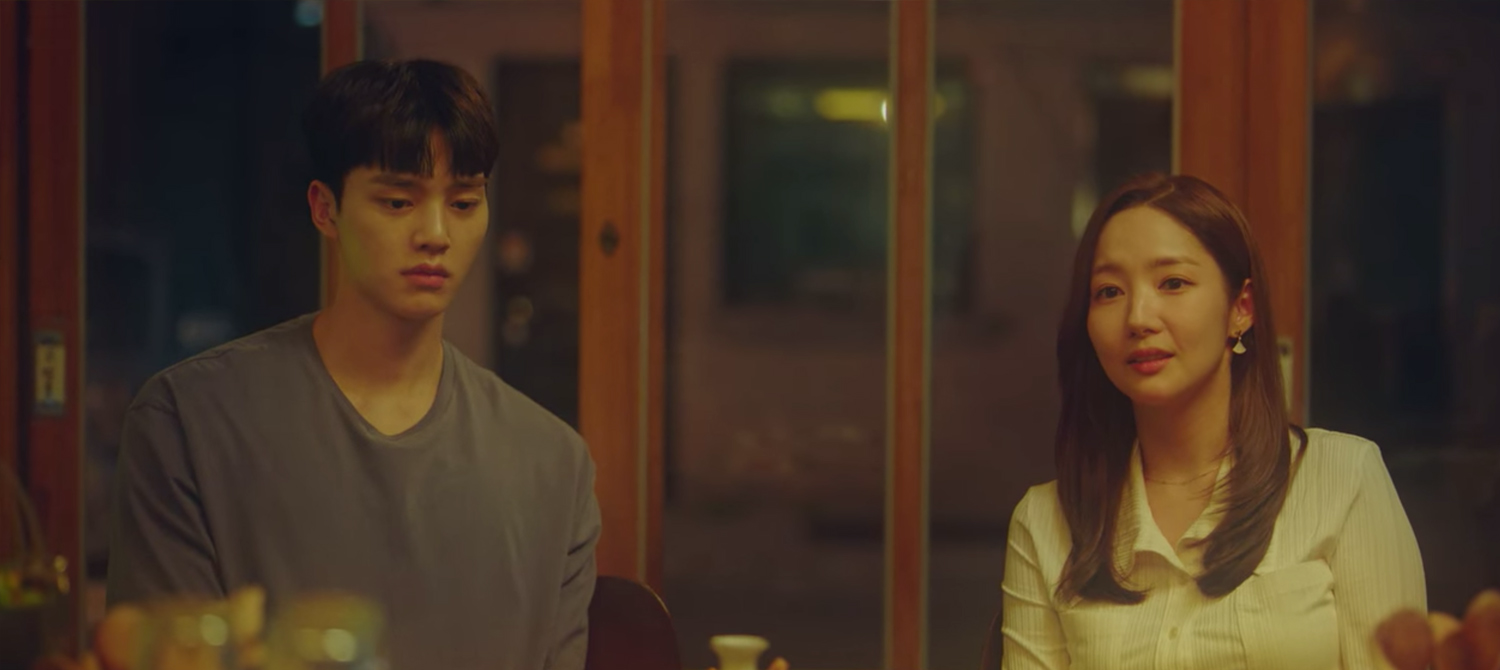 A common place where Jin Ha-Kyoung and Lee Si-Woo met each other was at a small Japanese restaurant located in Yongsan in Seoul. Ichizhen Tempura Meshi is popular for its small and cozy interior where you can enjoy the atmosphere and some delicious tempura.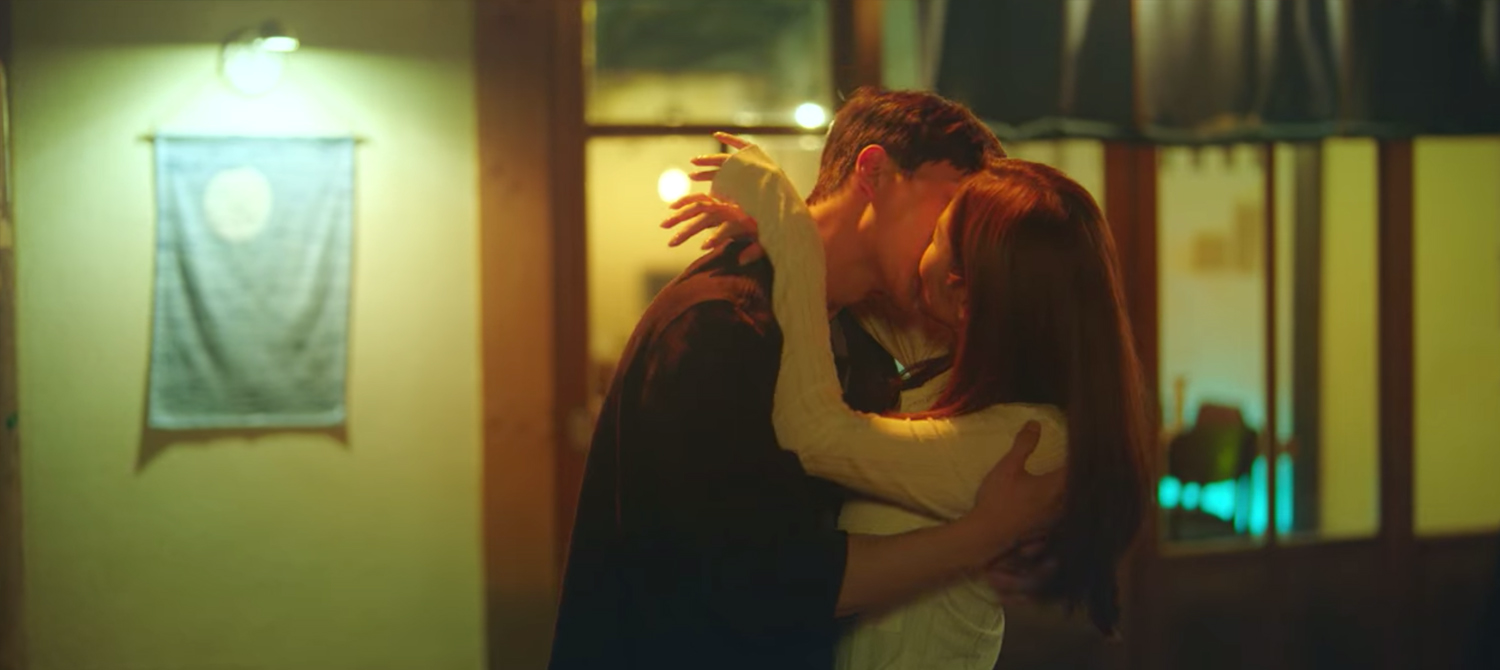 Location: 서울 용산구 한강대로72길 11-21
11-21 Hangang-daero, 72-gil, Yongsan-gu, Seoul
---
Old Mullae
올드문래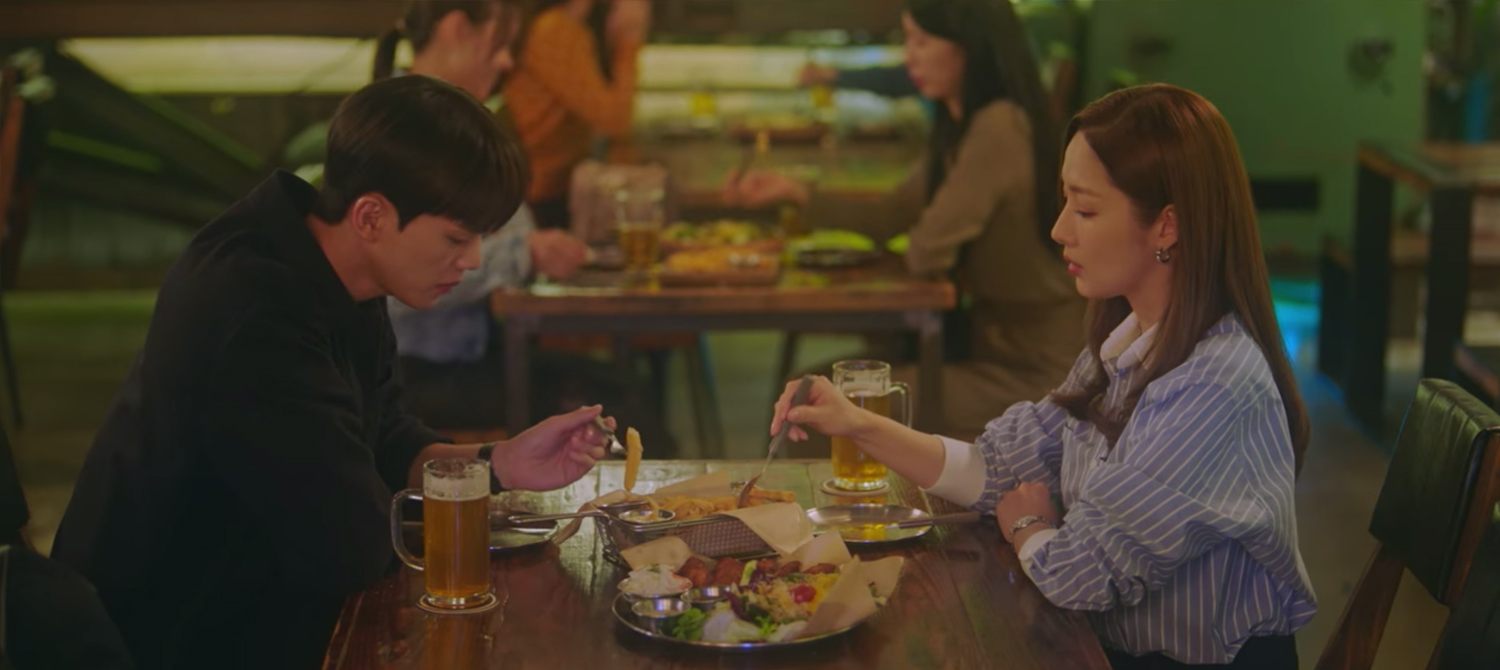 In a scene where the two main characters go on a date, they visit a bar that may seem popular to avid K-drama viewers. Old Mullae, located in Yeongdeungpo, can be spotted in other popular dramas like Start Up and 18 Again. It doubles as both a cafe and bar so its a popular location in Seoul to spend some downtime.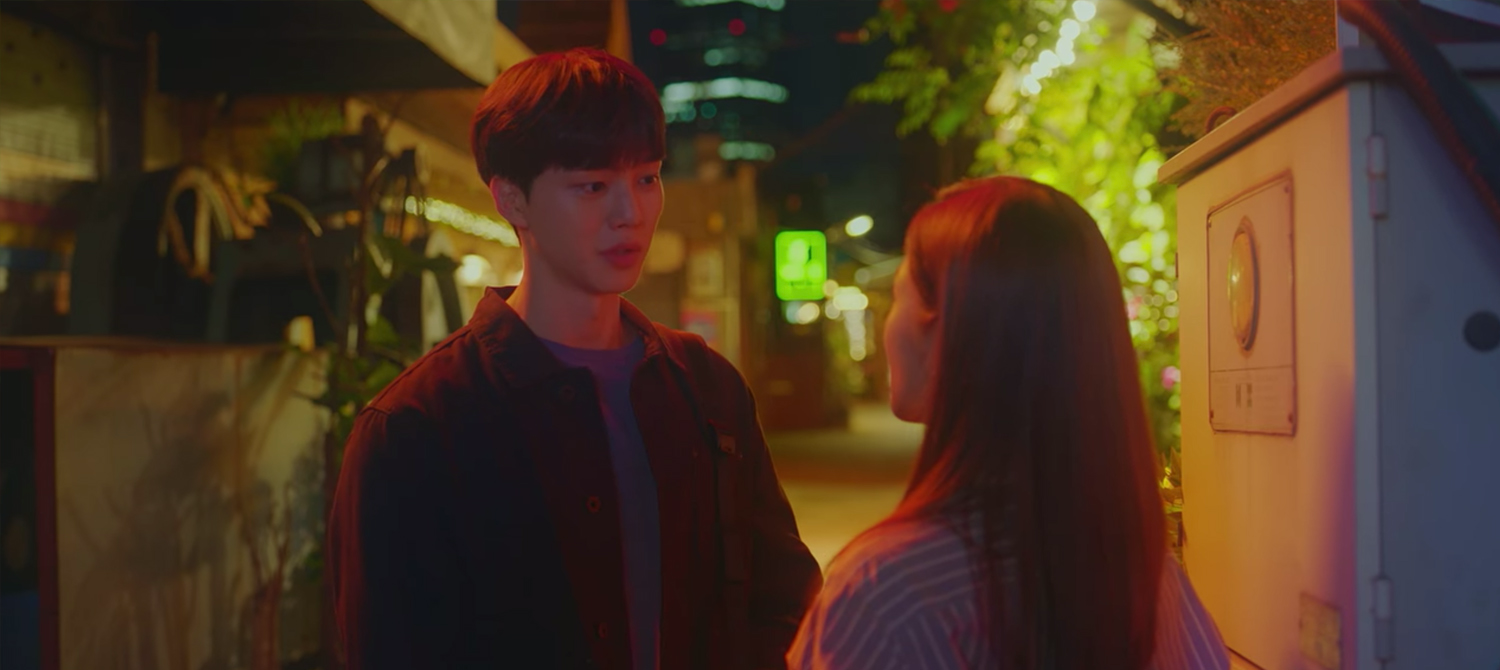 Location: 서울 영등포구 도림로 433-6
433-6 Dorim-ro, Yeongdeungpo-gu, Seoul
---
The River
더 리버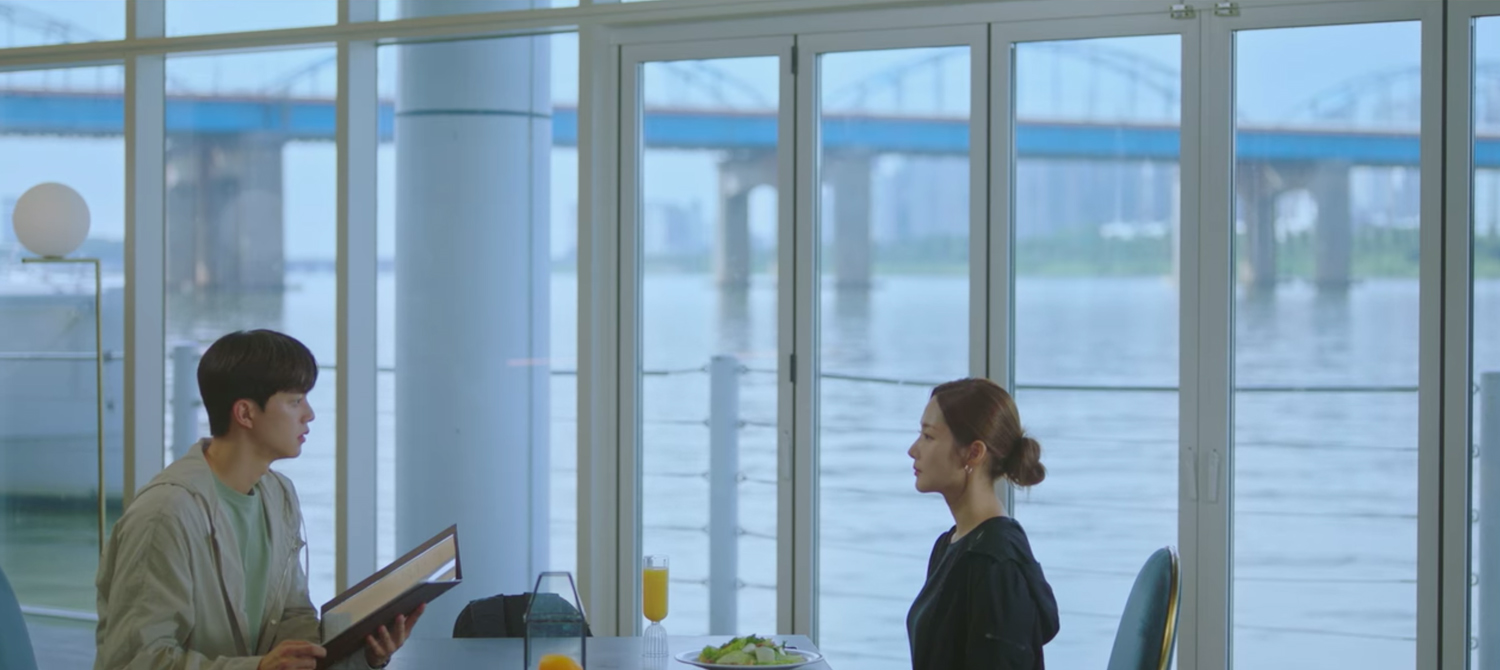 In the sixth episode of the drama, the main couple eat breakfast at a beautiful restaurant located on the Han River. The restaurant, so rightfully so, is named The River. While the location regularly operates as a restaurant, it can also be rented to host events like small weddings. And of course to film more dramas. 😉 You can also find The River in the Business Proposal and Hometown Cha-Cha-Cha.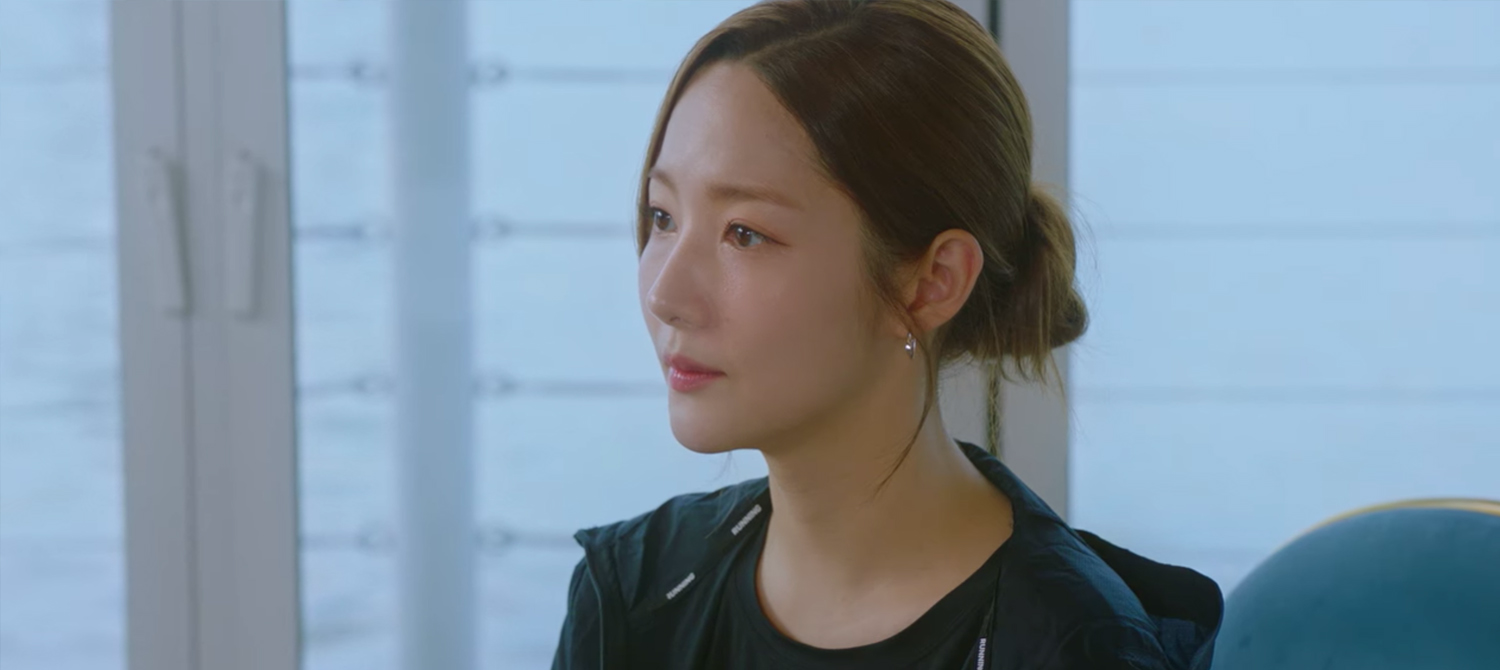 Location: 서울 서초구 반포동 1338
1338 Banpo-dong, Seocho-gu, Seoul
---
PaekGeumDang Cafe
백금당
In the seventh episode of the drama, Ha-Kyoung Ki-Jun meet up at a cafe to talk. The PaekGeumDang Cafe is a chain that has branches all over Korea, however this particular location is in Namyangju, a city right outside of Seoul, despite that being the shows main location.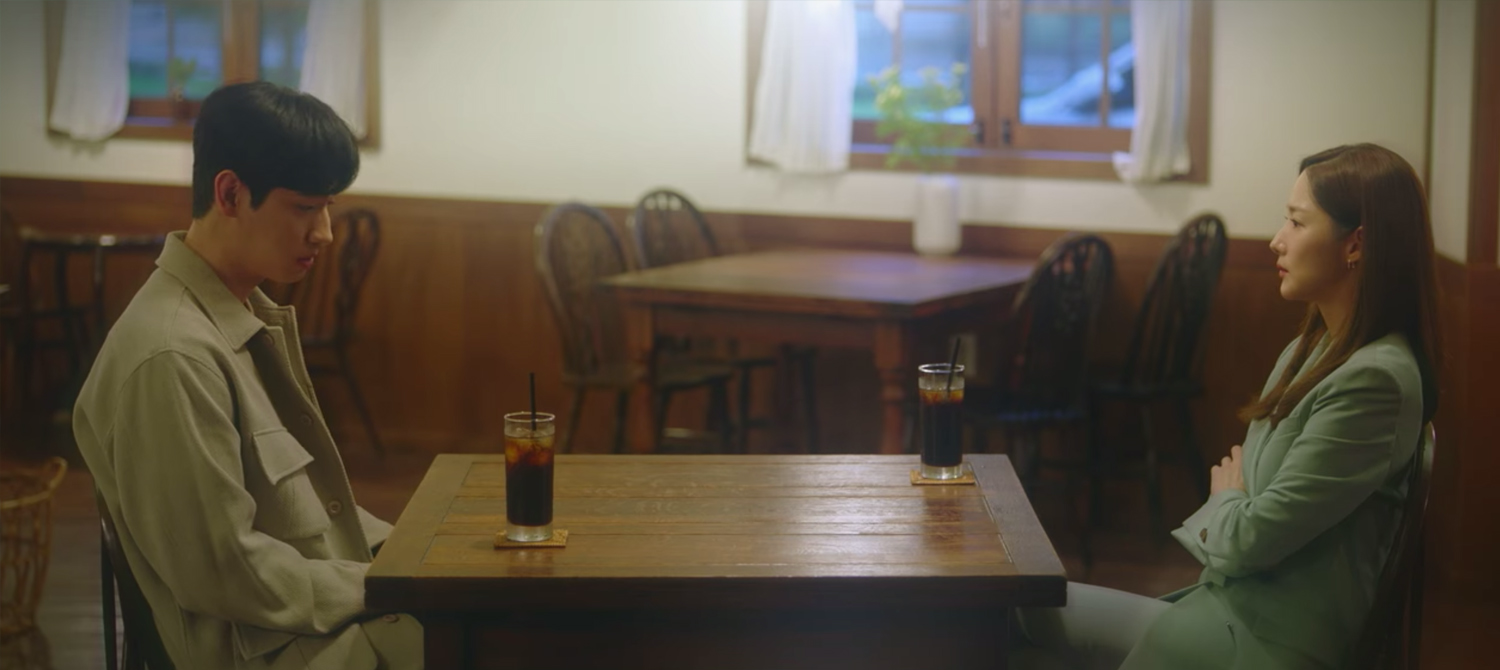 Location: 경기 남양주시 두물 신포로27번길 12
12, Dumul Shinpo-ro 27beon-gil, Namyangju-si, Gyeonggi-do
---
Seouljae Natural Recreation Forest


서울재자연휴양림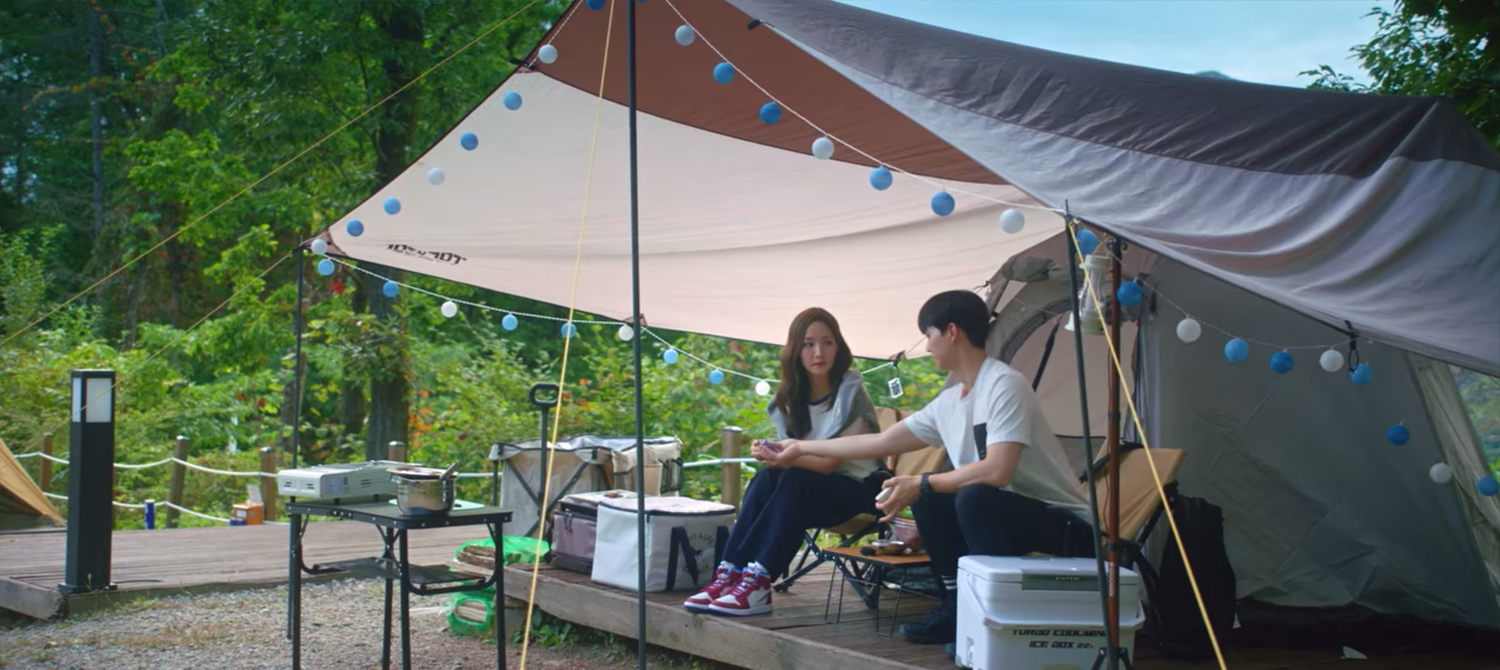 When our main couple decides to go away for a weekend date, the two take a trip to the Seoljae Natural Recreation Forest in Yangpyeong. This location, just as it goes for other beautiful locations, can be spotted in other dramas as well.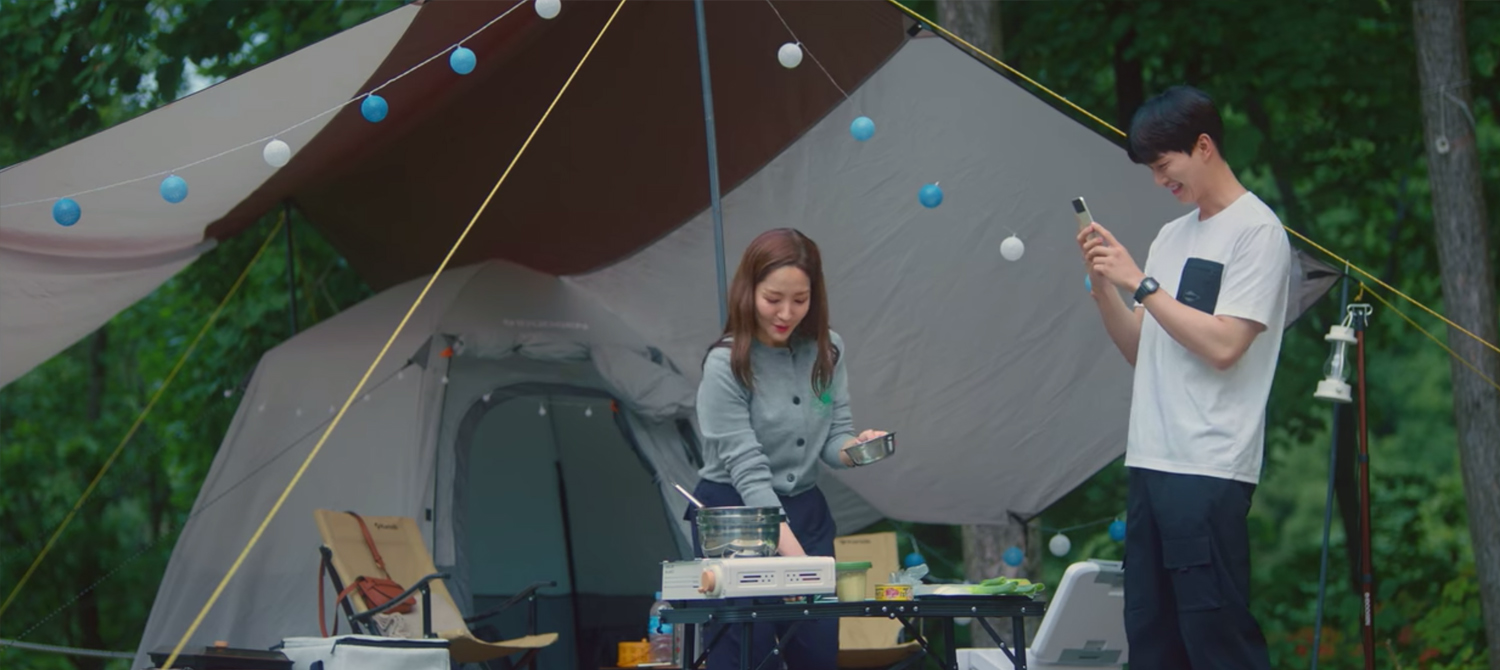 Location: 경기 양평군 옥천면 용천로 510
510 Yongcheon-ro, Okcheon-myeon, Yangpyeong-gun, Gyeonggi-do
---
Luca Kitchen


루카키친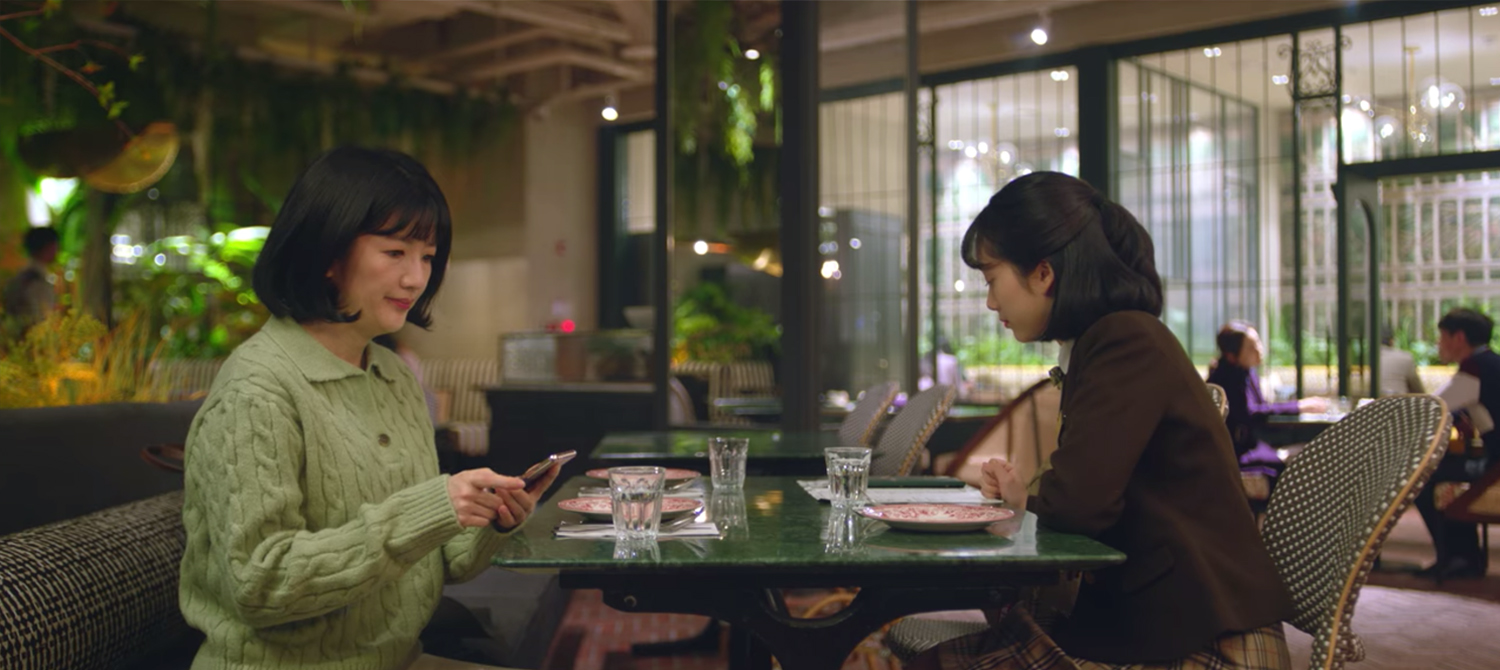 In Um Dong-Han's attempt to be a better father, heh plans a special dinner at a fancy restaurant as a present for his daughter. Luca Kitchen is a popular western restaurant located in Apgujeong, Gangnam. Not only is the food there delicious, but it's quite stylish as well.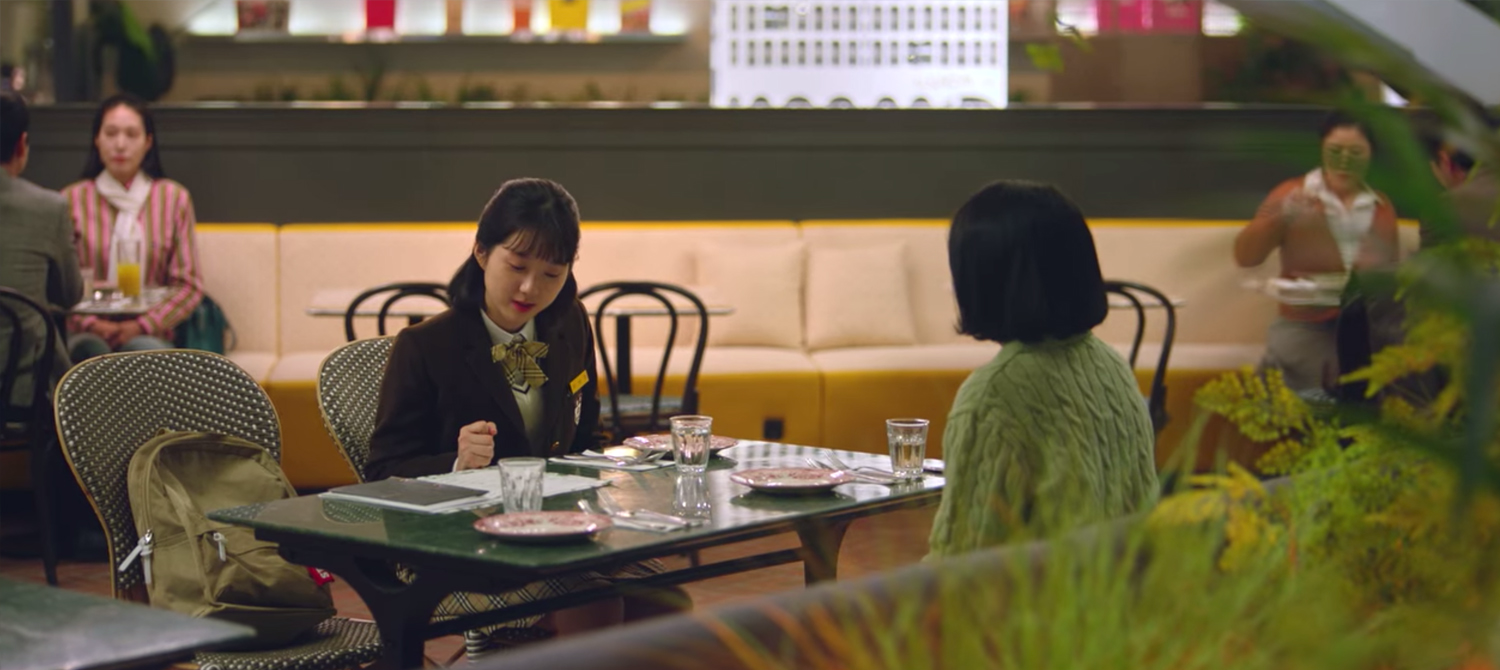 For more restaurants located in the Sinsa and Apgujeong area, click here.
Location: 서울 강남구 선릉로 818
818 Seonreung-ro, Gangnam-gu, Seoul
---
Seoul Weather Museum
서울기상박물관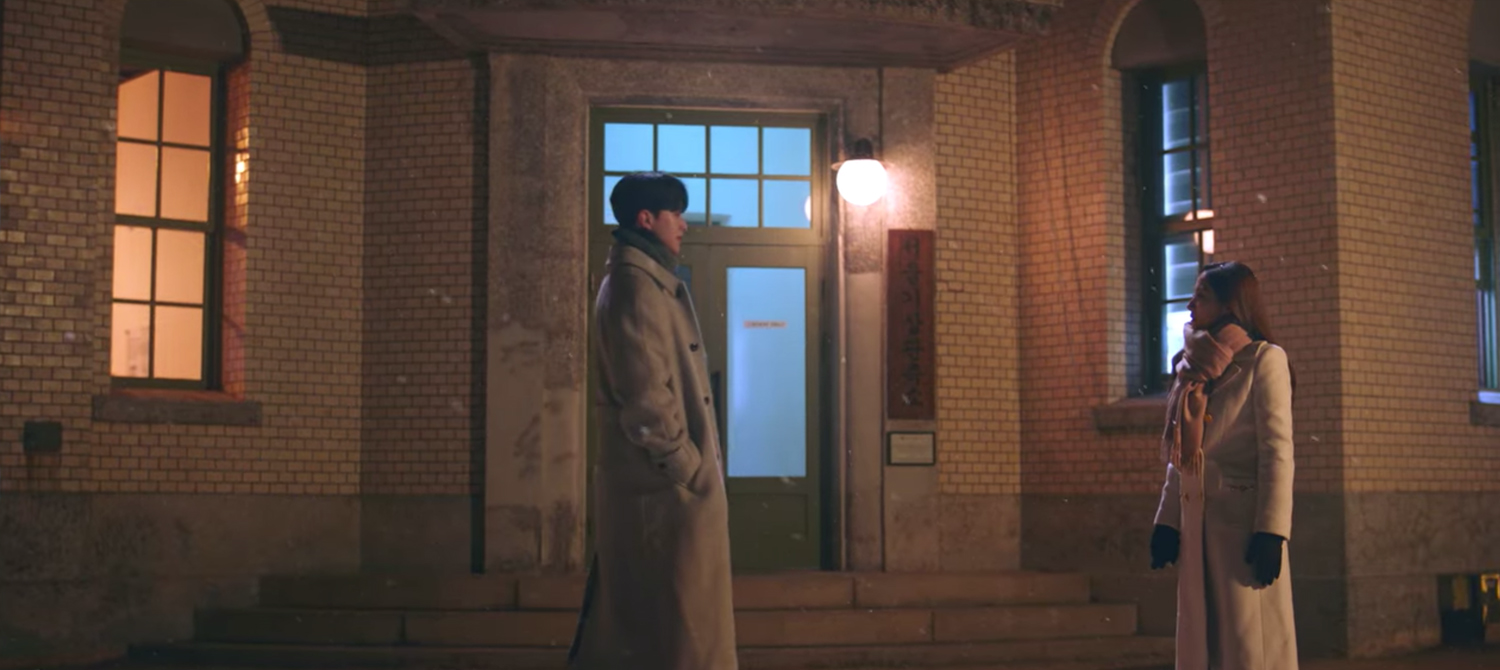 In the final episode, our main couple shares a romantic kiss as the snow begins to fall. If you were able to look anywhere else 😏, you might notice the building in the back which is the Seoul Weather Museum. What once used to act as the main weather office, is now a museum to showcase the history of weather reporting in Korea.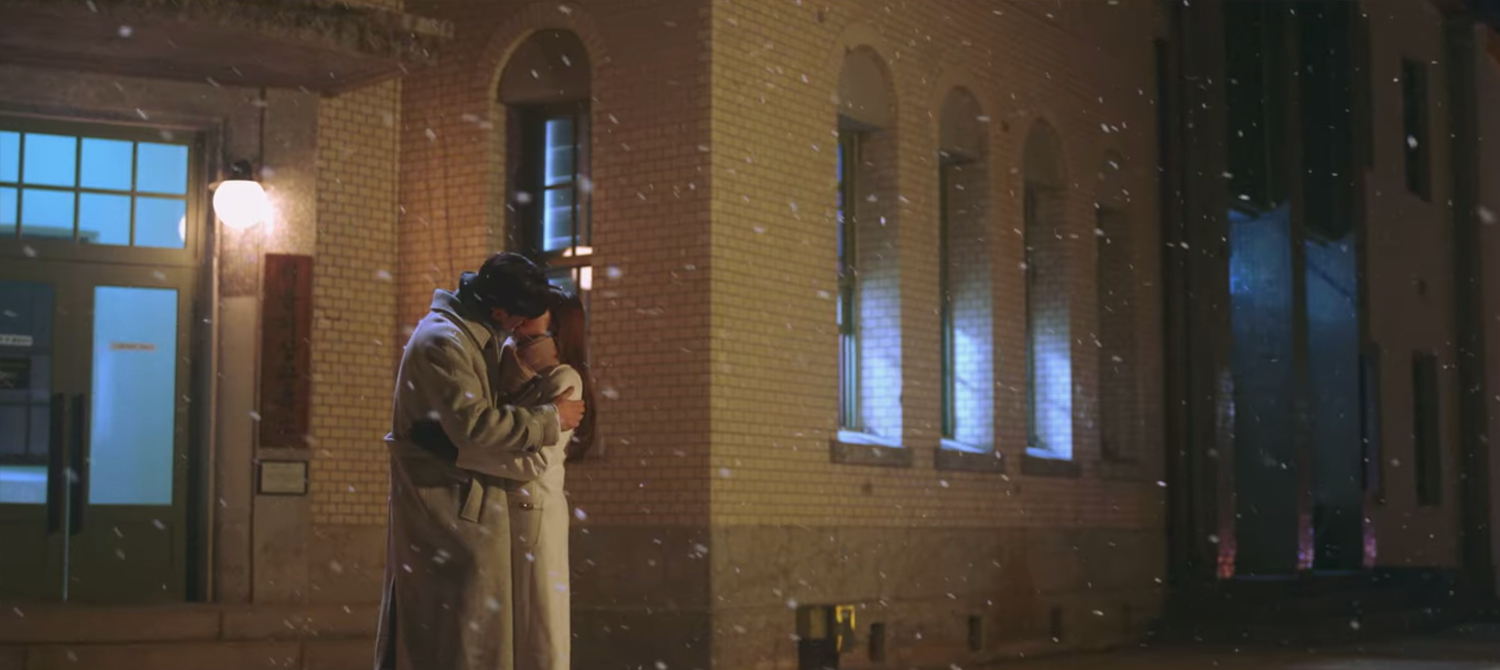 This location is also also another hot filming location for other dramas, one recently being 'My Girlfriend the Gumiho.'
Location: 서울 종로구 송월길 52
52 Songwol-gil, Jongno-gu, Seoul
---
PilGyeongJae Restaurant
필경재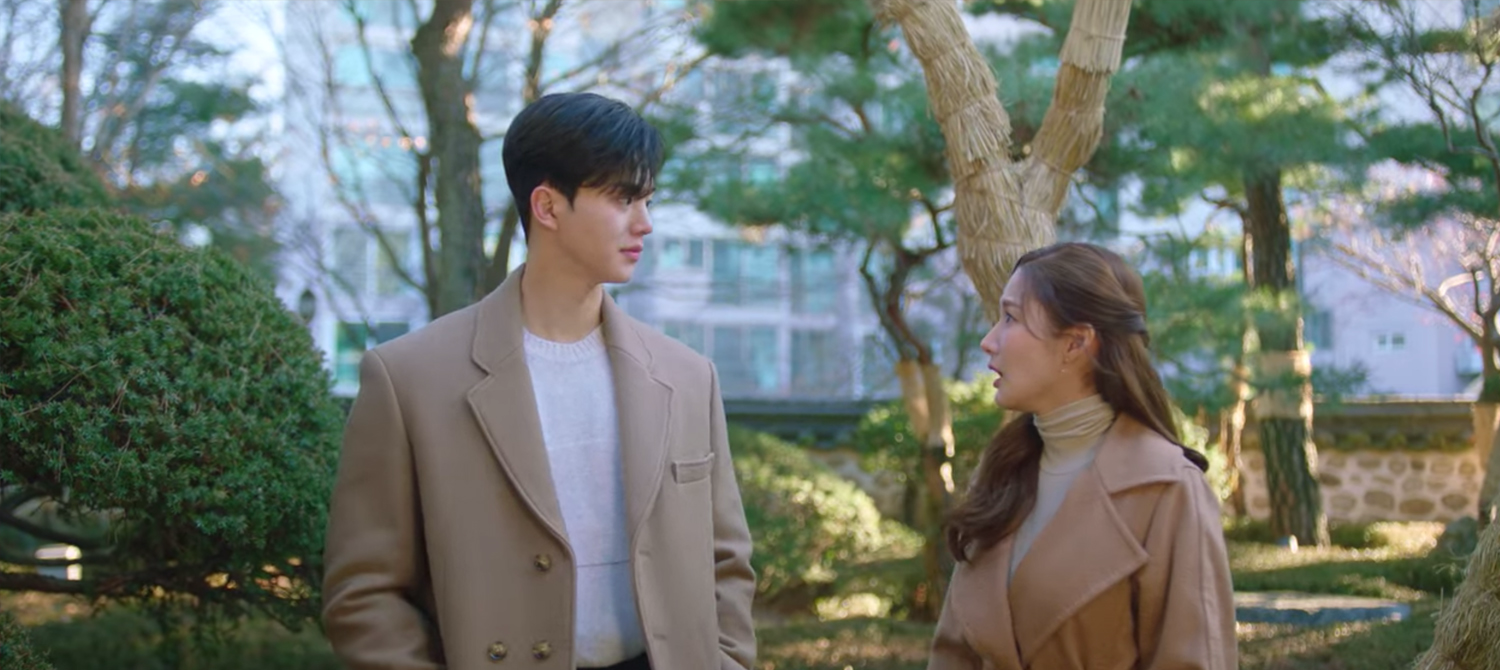 In the final scene of 'Forecasting Love and Weather,' our brave couple braces themselves for the first official meeting of their parents. The location of this unwanted but hilarious arrangement is a traditional Korean restaurant called PilGyeongJae, located near Suseo Station in Gangnam. Here you can get a traditional Korean meal while enjoying the nice restaurant decor.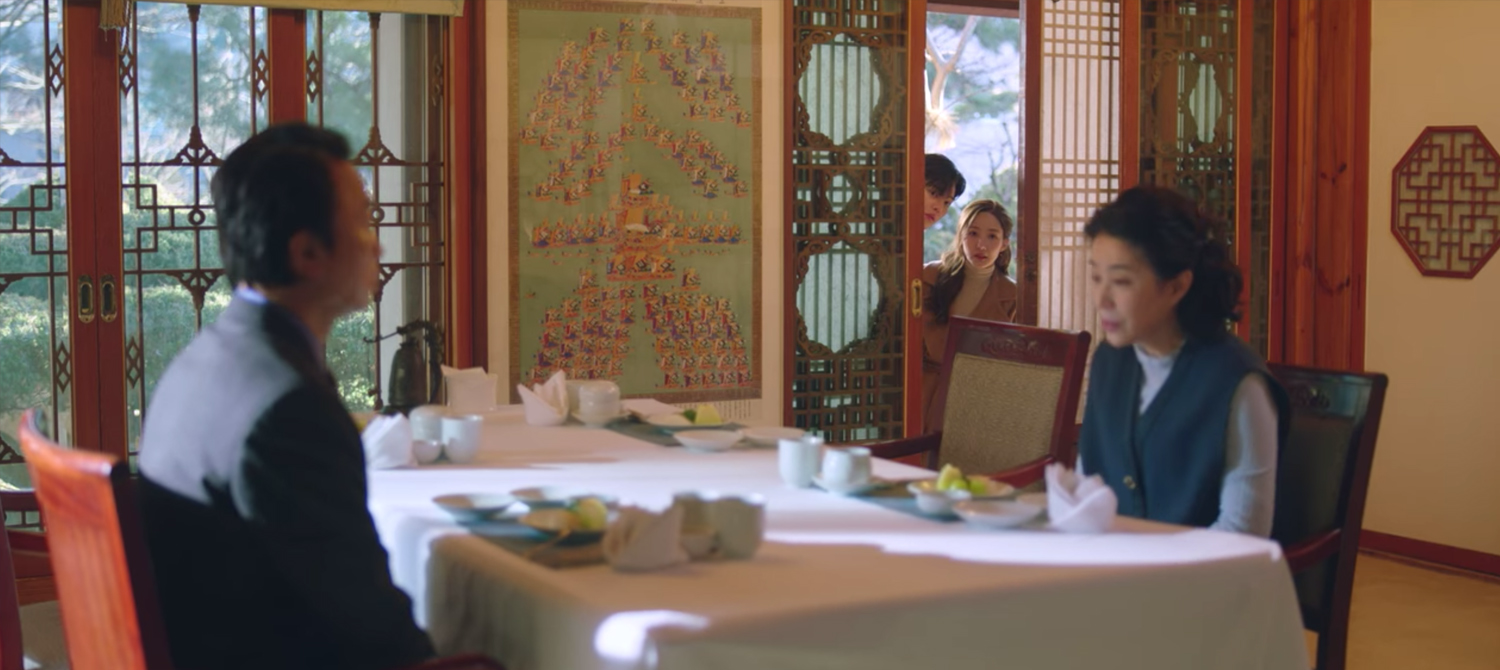 Location: 서울 강남구 광평로 205
205 Gwangpyeong-ro, Gangnam-gu, Seoul
---
And that covers the main locations of Forecasting Weather and Love! It's fascinating to see the many ways these everyday places can be depicted inside a drama. From simple cafes to restaurants, you too can step inside a k-drama the next time you visit Seoul. Let us know what you think of our list and tell us which drama you think we should cover next. As always, if you have any questions or concerns, please contact us at help@creatrip.com and follow us on Instagram, TikTok and Facebook to stay up-to-date on all things Korea.
---