Business Proposal Filming Locations
Travel to K-dramaland at these beautiful filming locations!
Every K-drama has surely heard of the drama 'Business Proposal' as it has been one of the most popular Korean dramas of 2022. The cast has been praised for their amazing chemistry and great acting, making it a much loved series.
For those that are a fan of the drama, we have compiled a list of the filming locations in Korea so that you can check them out when you are in Korea! Maybe you can reenact some of the scenes and take some fun photos!
---
Cafe Sandeul Hill
카페산들언덕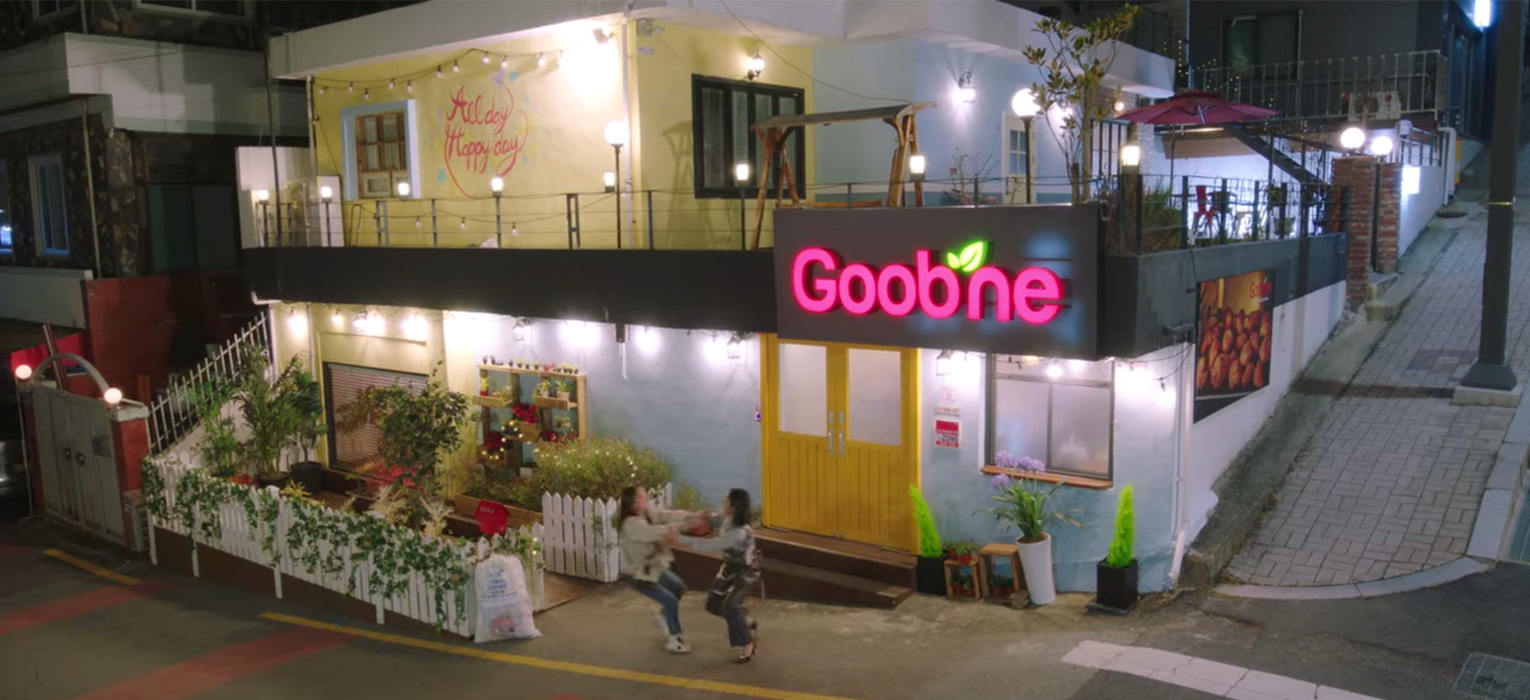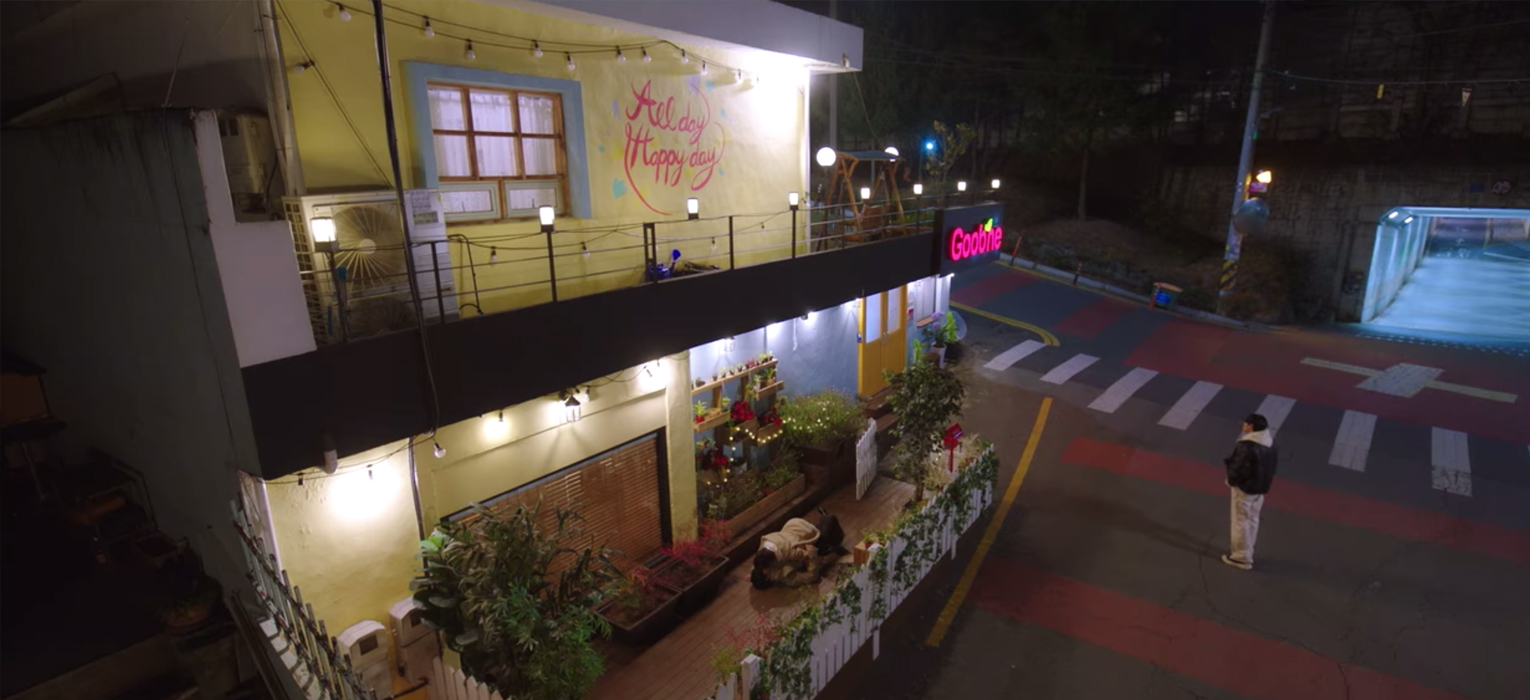 This area is home to Shin Ha-ri's home in the drama! In the drama you can see a Goobne Chicken in the building, but in reality it is actually a cafe called 'Cafe Sandeul Hill'.
The inside of Ha-ri's home was filmed in a different location, not inside this cafe.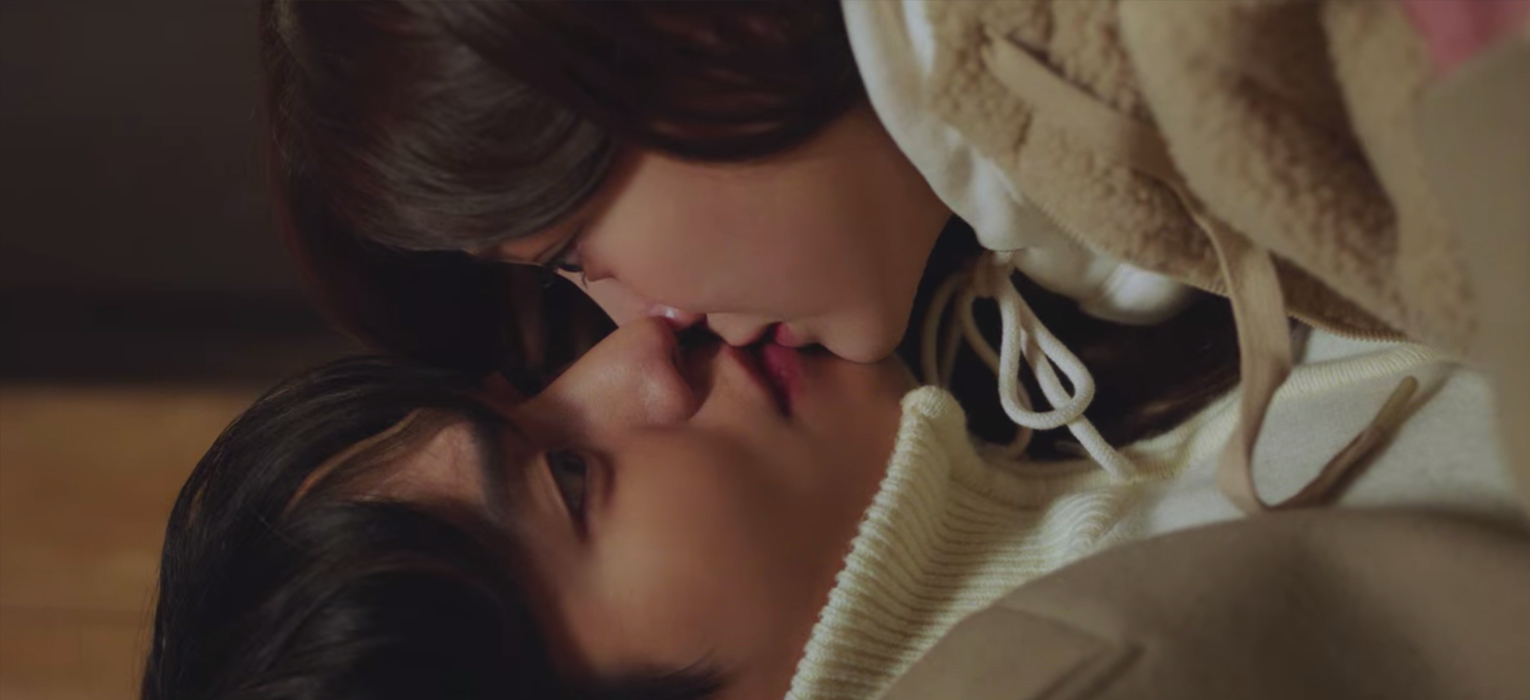 However, the cafe is still very cute inside, so we suggest checking it out if you are even in Daegu!
Address: 대구 만촌동 342-15
342-15 Manchon-dong, Suseong-gu, Daegu
---
Hotel Yeonnam
연남장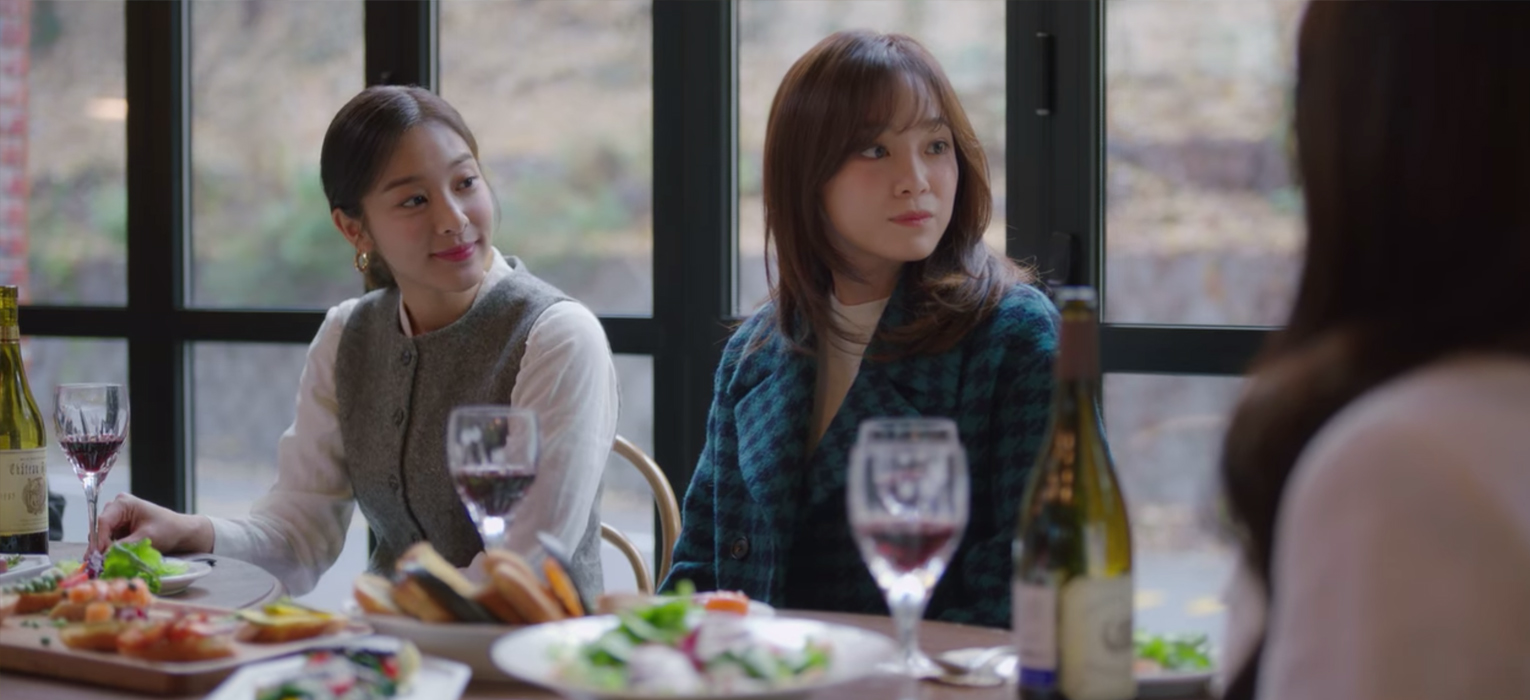 This shop is the filming location for Min-woo's restaurant in the drama. The shop is located in Yeonnam-dong, which is a very hot tourist destination in Seoul and is actually a very popular restaurant that specializes in delicious European-style dishes. The space is very luxurious and elegant.
Address: 서울 서대문구 연희로5길 22
22, Yeonhui-ro 5-gil, Seodaemun-gu, Seoul
---
Meongteongguri Tteokbokki Gongneung Branch
멍텅구리즉석떡볶이 공릉점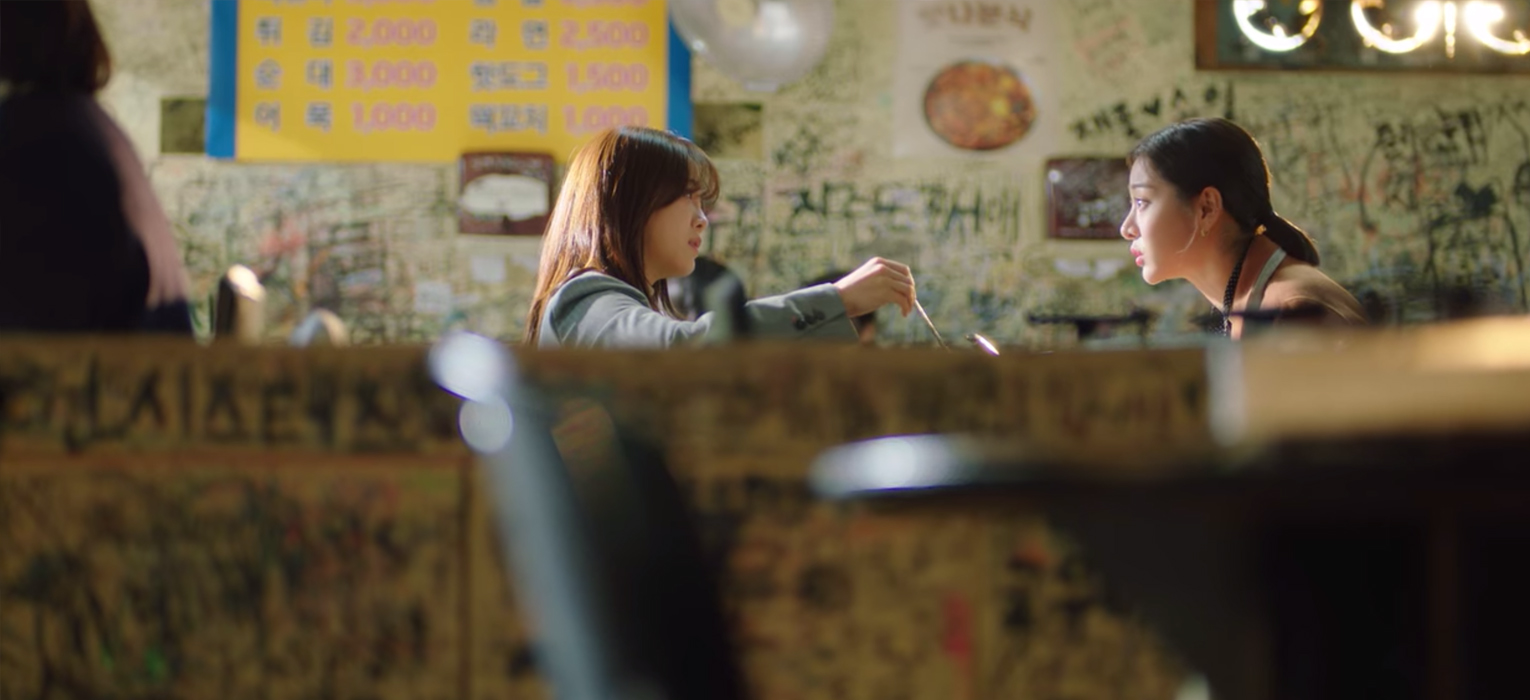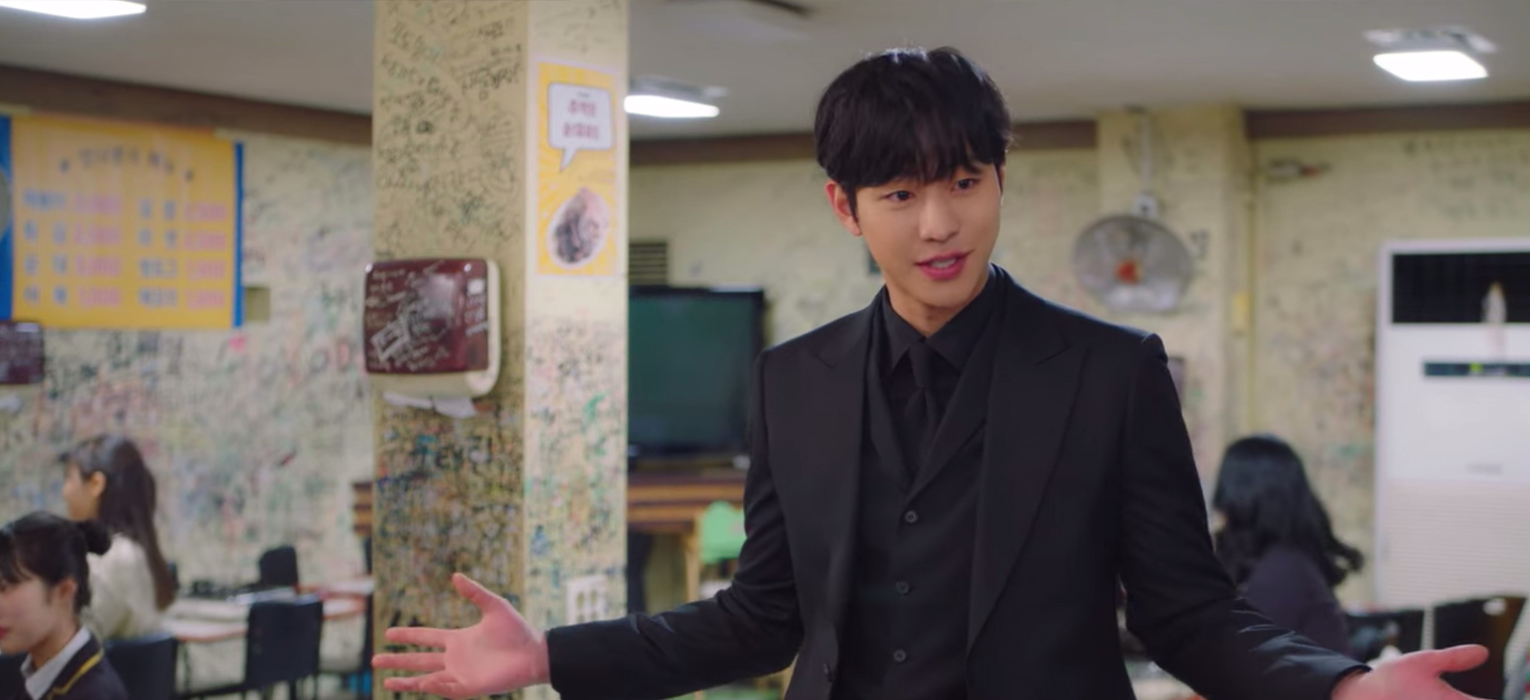 This is tteokbokki shop where Shin H-ri and Jin Yeong-seo often went to chat and hang out. In real life this is an actual tteokbokki place that sells tteokbokki that is prepared directly at your table.
Something that people love about this shop is that you can write messages and sign your name on the wall. It is a long-standing tradition of the restauraunt that makes this place very unique.
Address: 서울 노원구 공릉로51길 14-2
14-2, Gongneung-ro 51-gil, Nowon-gu, Seoul
---
Adamas 253
파주 아다마스 253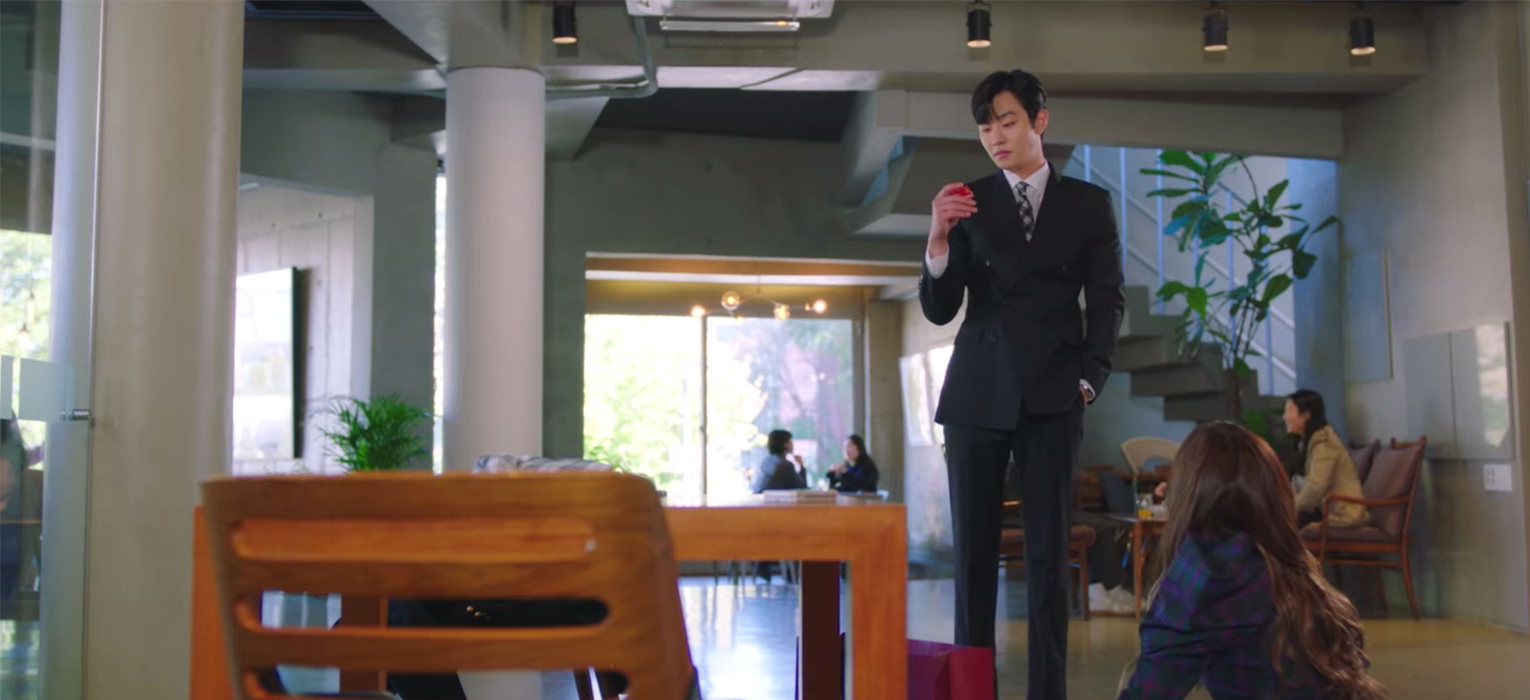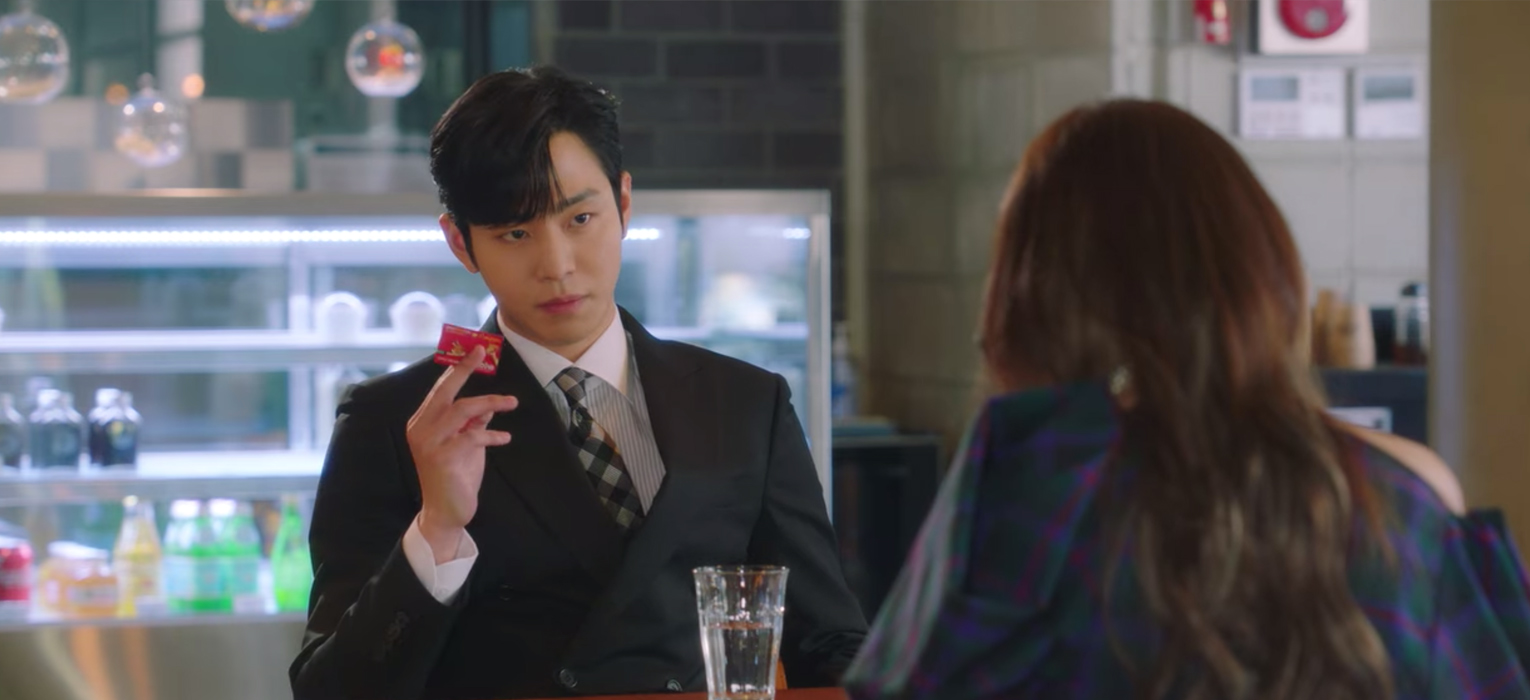 After being exposed by Kang Tae-Mu, Ha-ri came back to apologize in this hilarious scene which was filmed in this lovely little cafe in Paju.
Address: 경기 파주시 탄하면 헤이리마을길 47
47, Heyri Maeul-gil, Tanhyeon-myeon, Paju-si, Gyeonggi-do
---
Seungjamwon
승잠원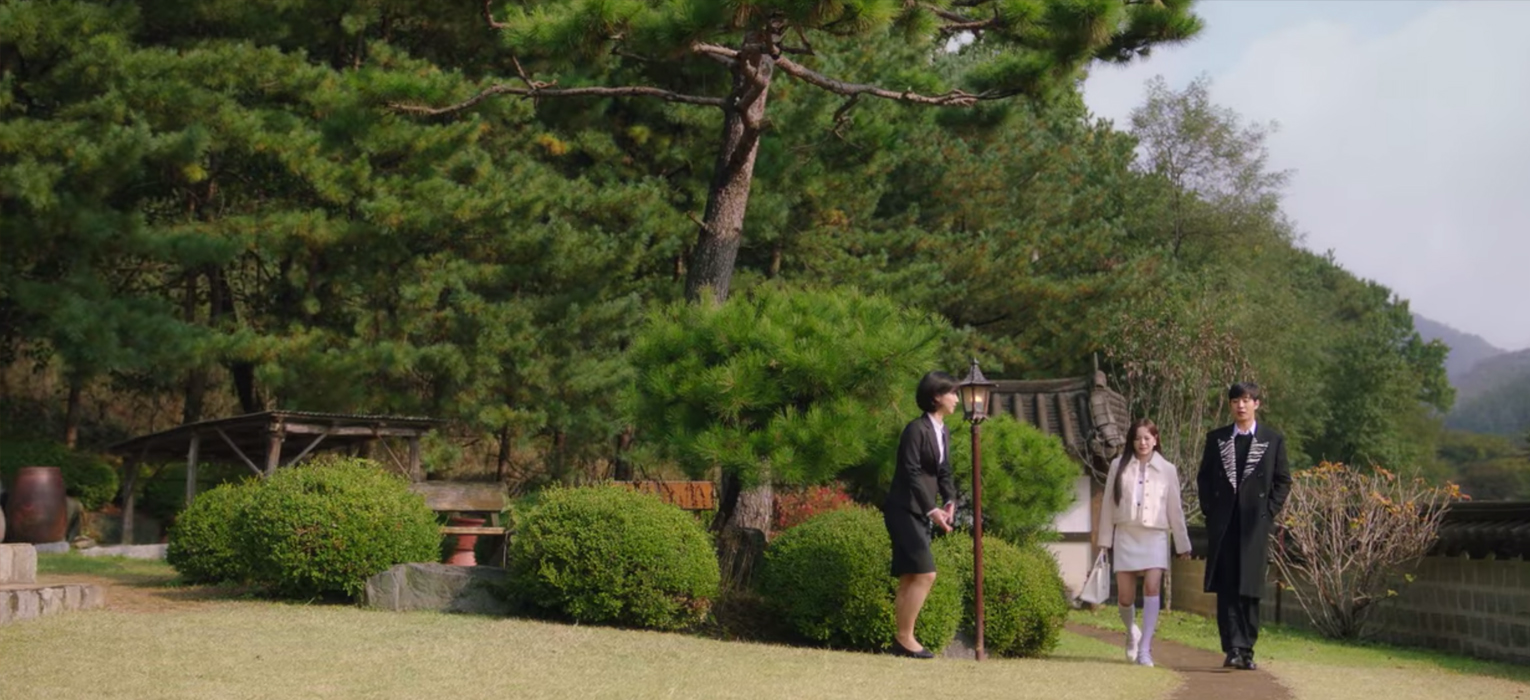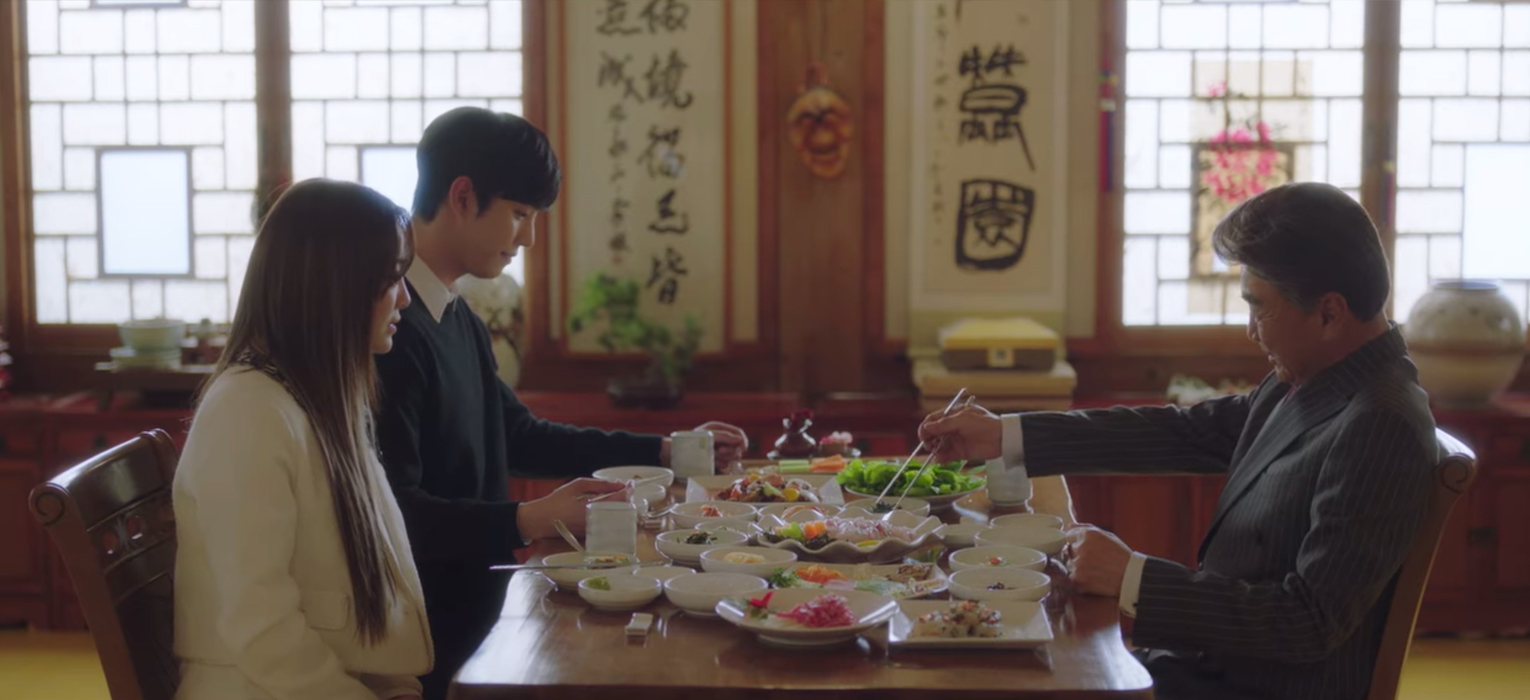 This is where Kang Tae-mu brought Shin Ha-ri to meet his grandfather. This place is called Seungjamwon in Paju and is a traditional Korean restaurant.
Address: 경기 파주시 초리골길 77
77 Chorigol-gil, Beobwon-eup, Paju-si, Gyeonggi-do
---
Ipobo Convenience Store
이포보 편의점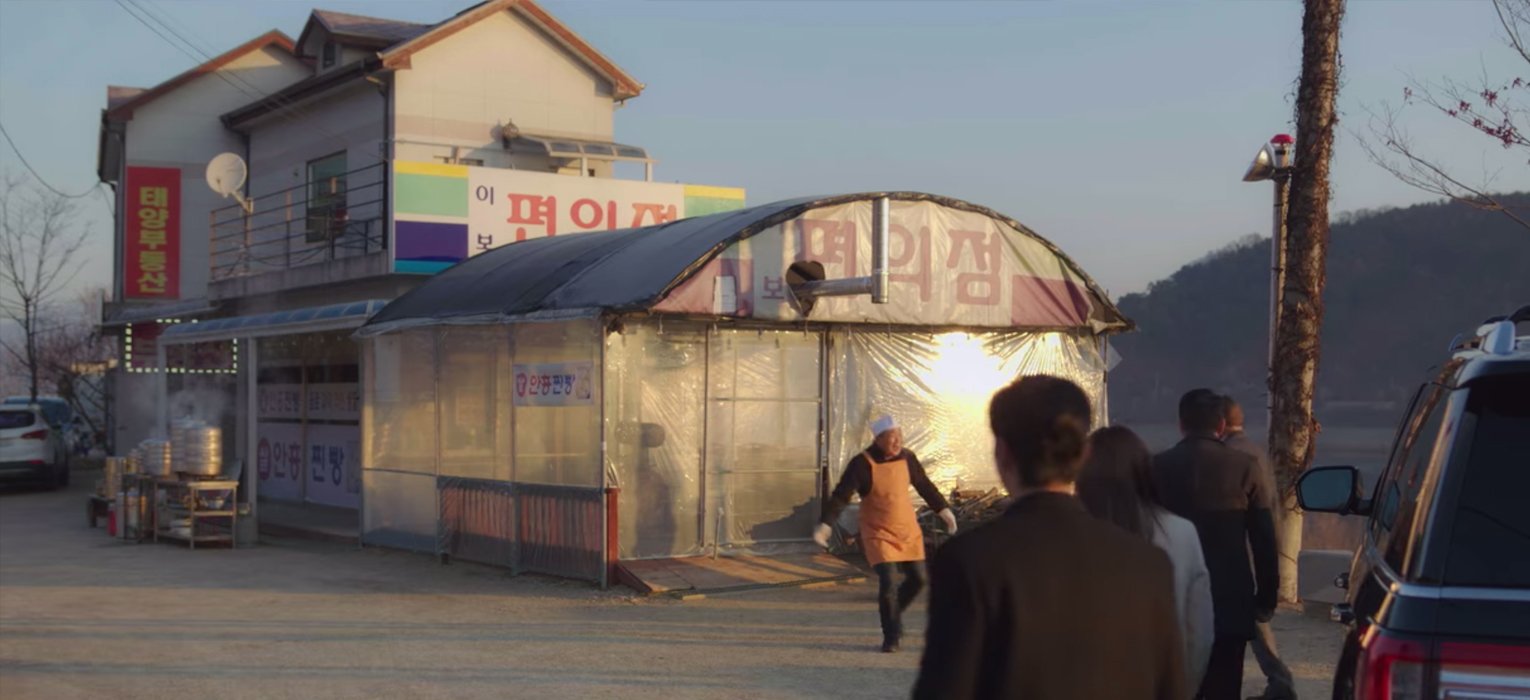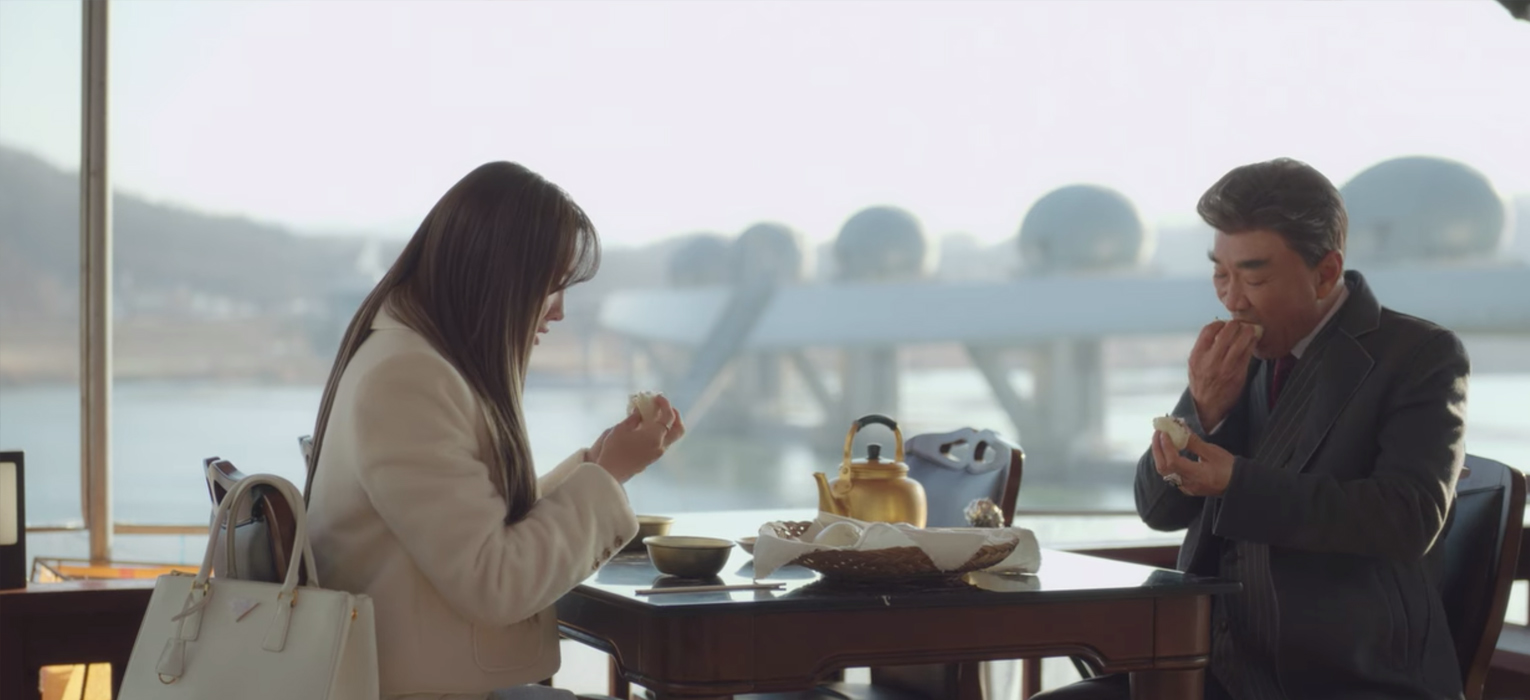 After meeing, the president said that he wanted to eat the jjamppong that he traveled all the way for. The scene is filmed in Ipobo, in Yeoju, Gyeonggido!
Address: 경기도 여주시 금사면 금사로 48
48 Geumsa-ro, Geumsa-myeon, Yeoju-si, Gyeonggi-do
*The exact location is not on Google Maps, but this is in the same area.
---
The River Bella Cucina
더리버 벨라쿠치나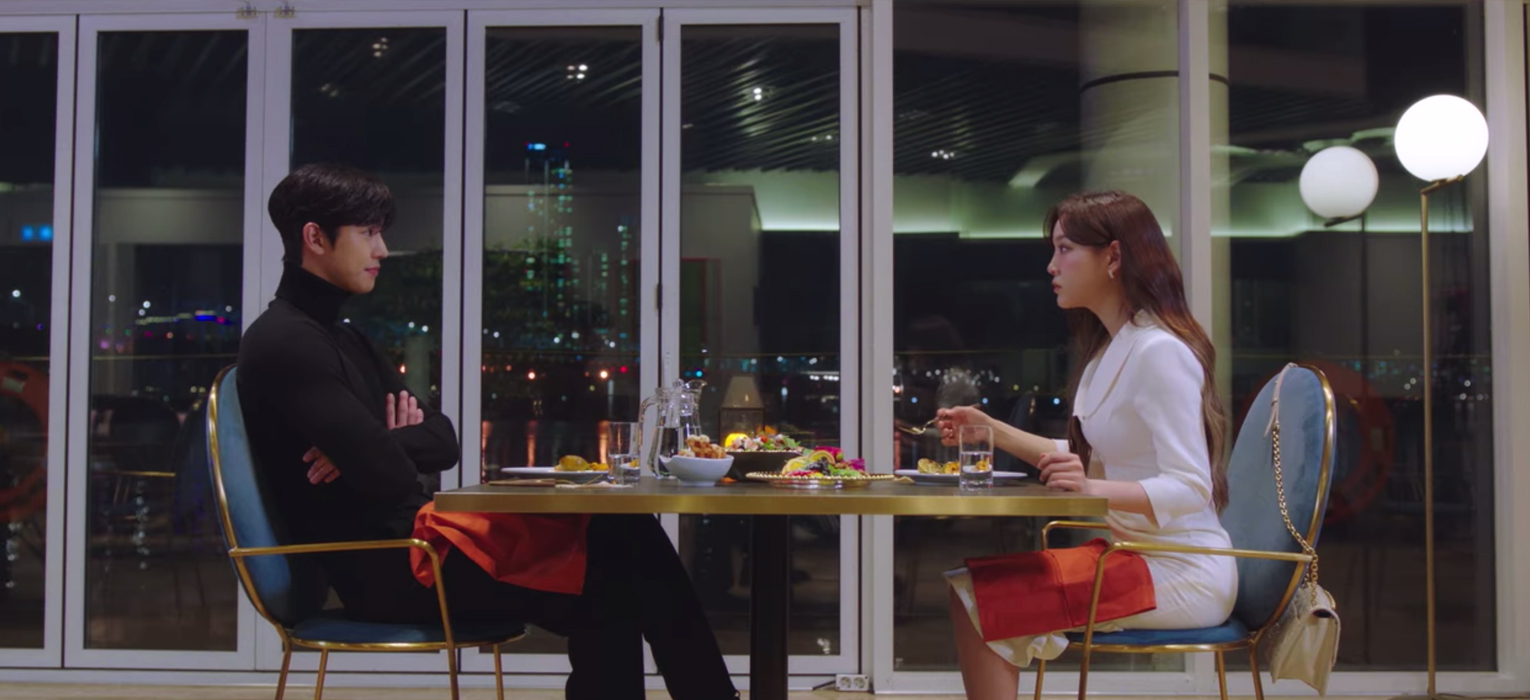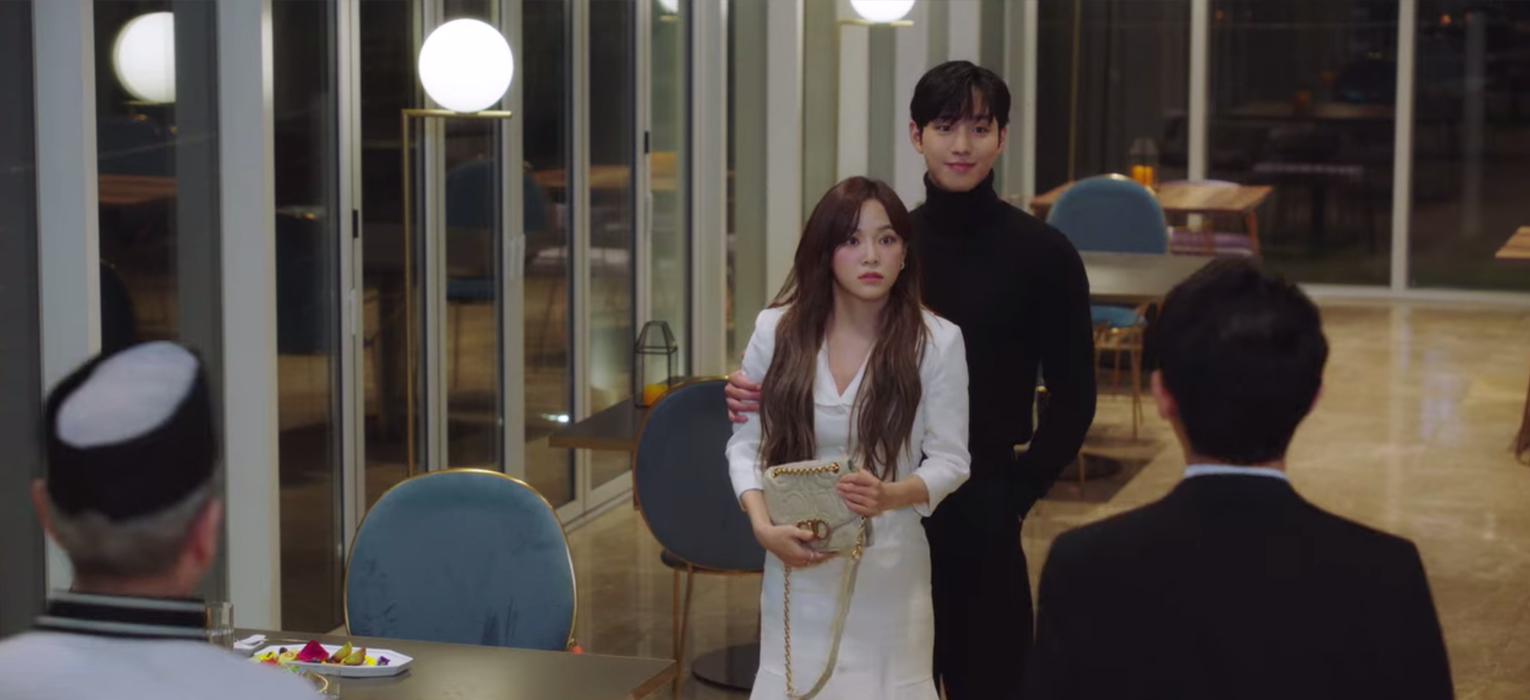 Although he knew that Shin Ha-ri deceived him, Kang Tae-mu still had feelings for her and took her out to a nice dinner with a beautiful view of the Han River for dinner. This restaurant is called The River Bella Cucina!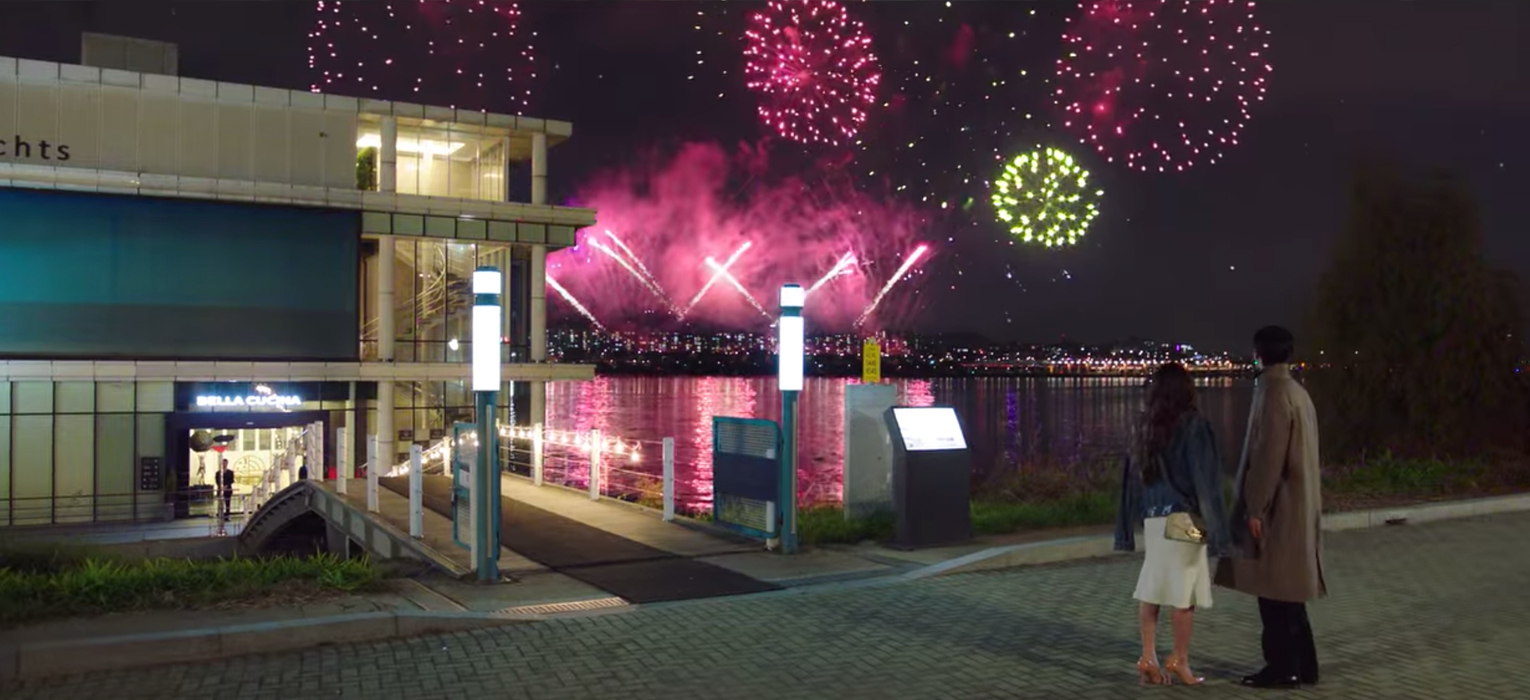 After their dinner, the two of them go and watch the fireworks together. It's quite romantic!
Address: 서울 서초구 반포동 1338
1338 Banpo-dong, Seocho-gu, Seoul
---
Moromikushi Gwanggyo Cafe Street Branch
모로미쿠시 광교카페거리 점
This Japanese restaurant is the filming loaction for this scene that featured Cha Sung-hoon and Jin Yeong-seo together!
Address: 경기 수원시 영통구 센트럴파크로 127번길 48
48 Central Park-ro 127 beon-gil, Yeongtong-gu, Suwon-si, Gyeonggi-do
---
Songwol Maemilguksu
송월메밀국수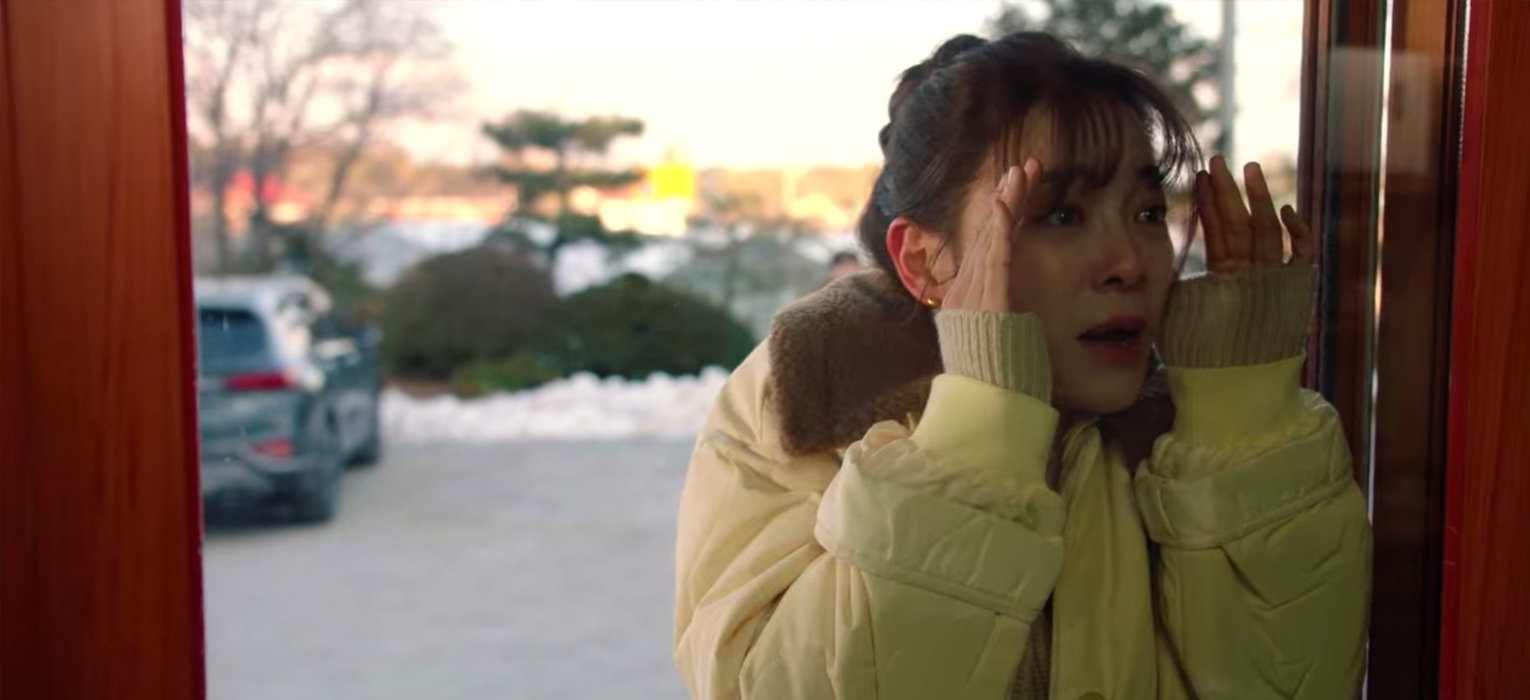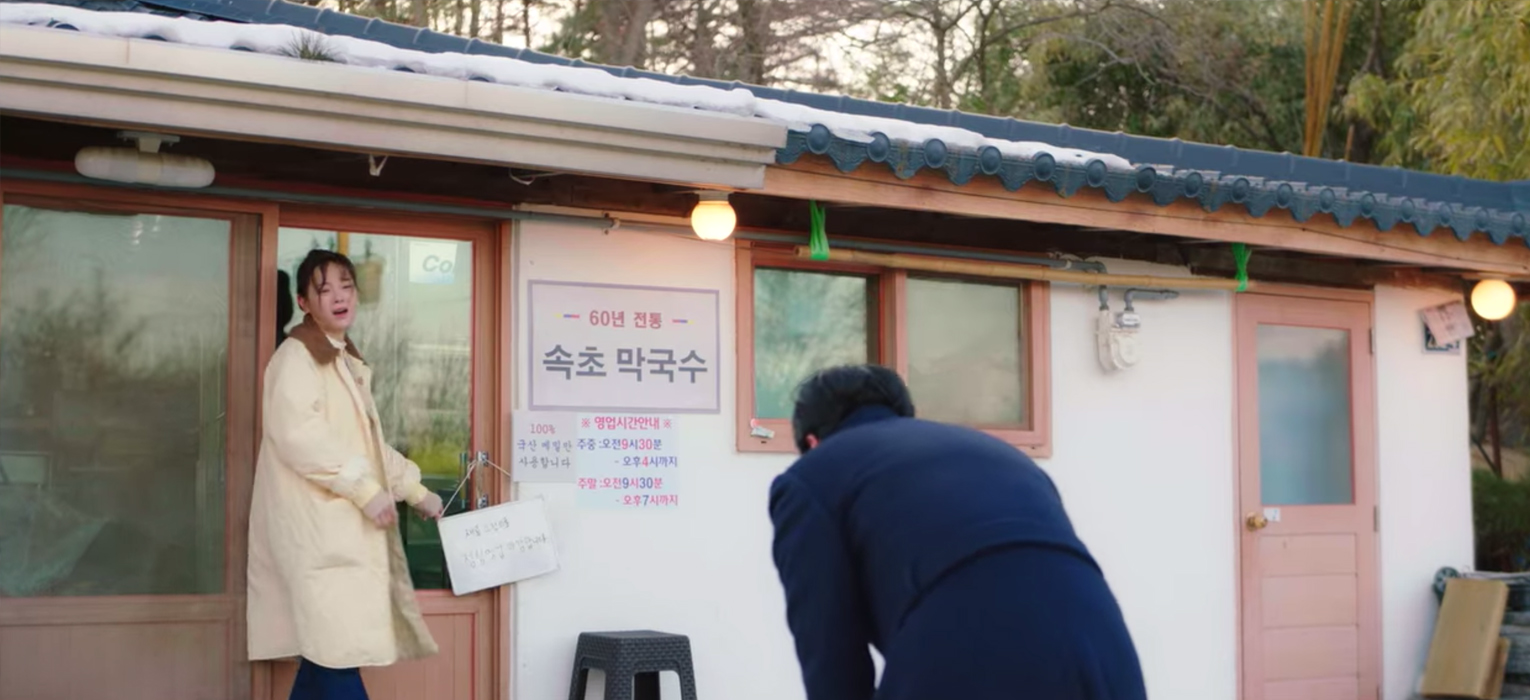 This scene was filled at an actual noodle shop in Gangwon-do! Hopefully when you visit they don't close early because they do not have enough ingredients left like we saw in this scene! 😂
Address: 강원 양양군 손양면 동명로
282-4, Dongmyeong-ro, Sonyang-myeon, Yangyang-gun, Gangwon-do
---
Surffy Beach
양양 서피비치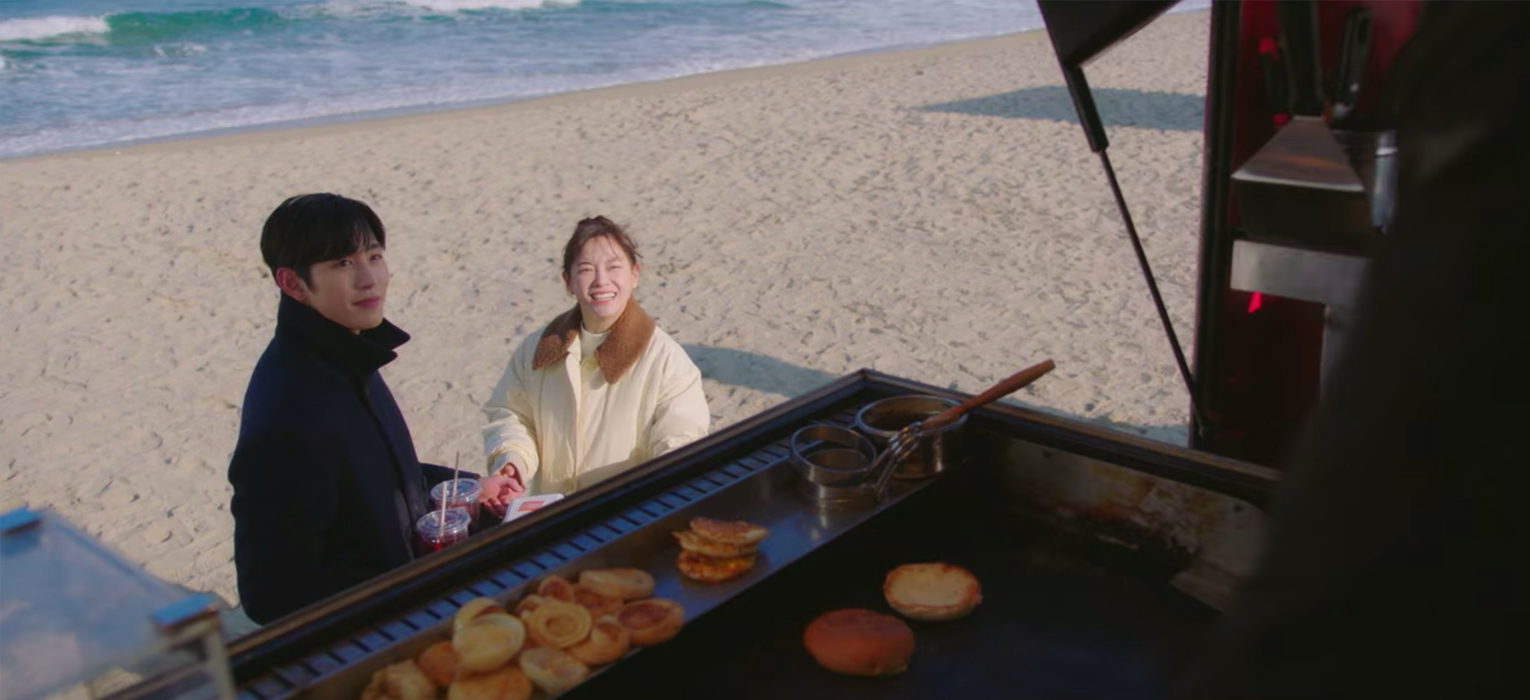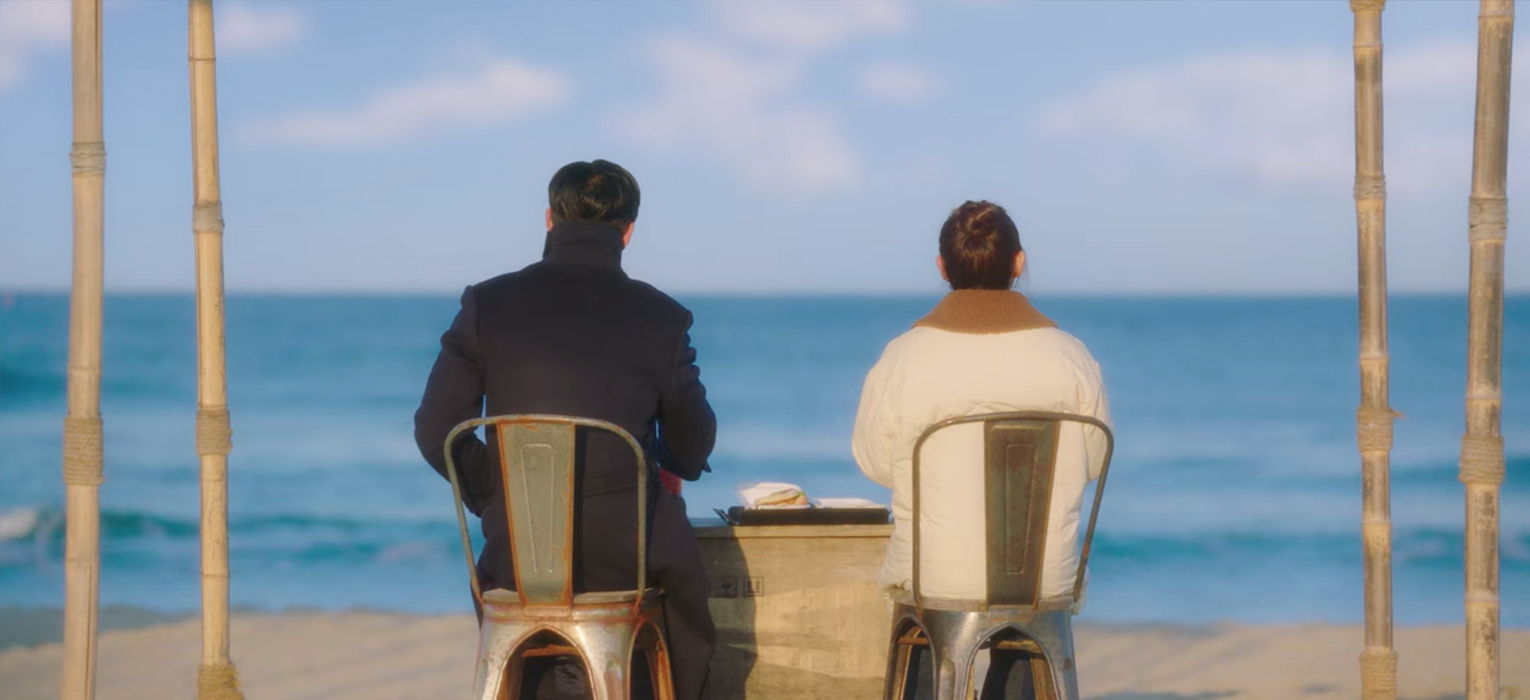 This scene was filmed at Surffy Beach which is located in YangYang, Korea. It is a popular surf spot and in the summer many Koreans love to come here to enjoy the nice beaches!
Address: 강원 양양군 현북면 하조대해안길 119
119 Hajodaehaean-gil, Hyeonbuk-myeong, YangYang-gun, Gangwon-do
---
Golden Tulip Skybay Hotel
강릉 스카이베이 호텔 경포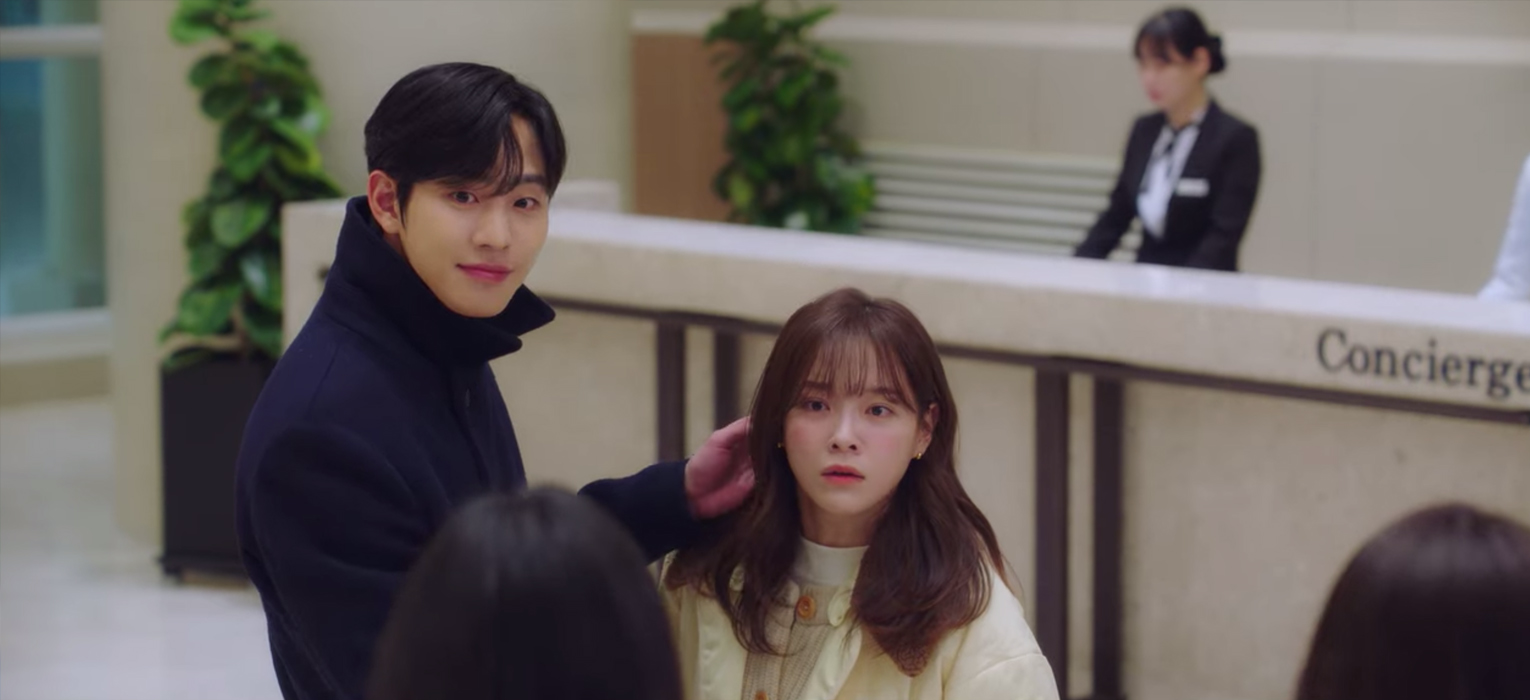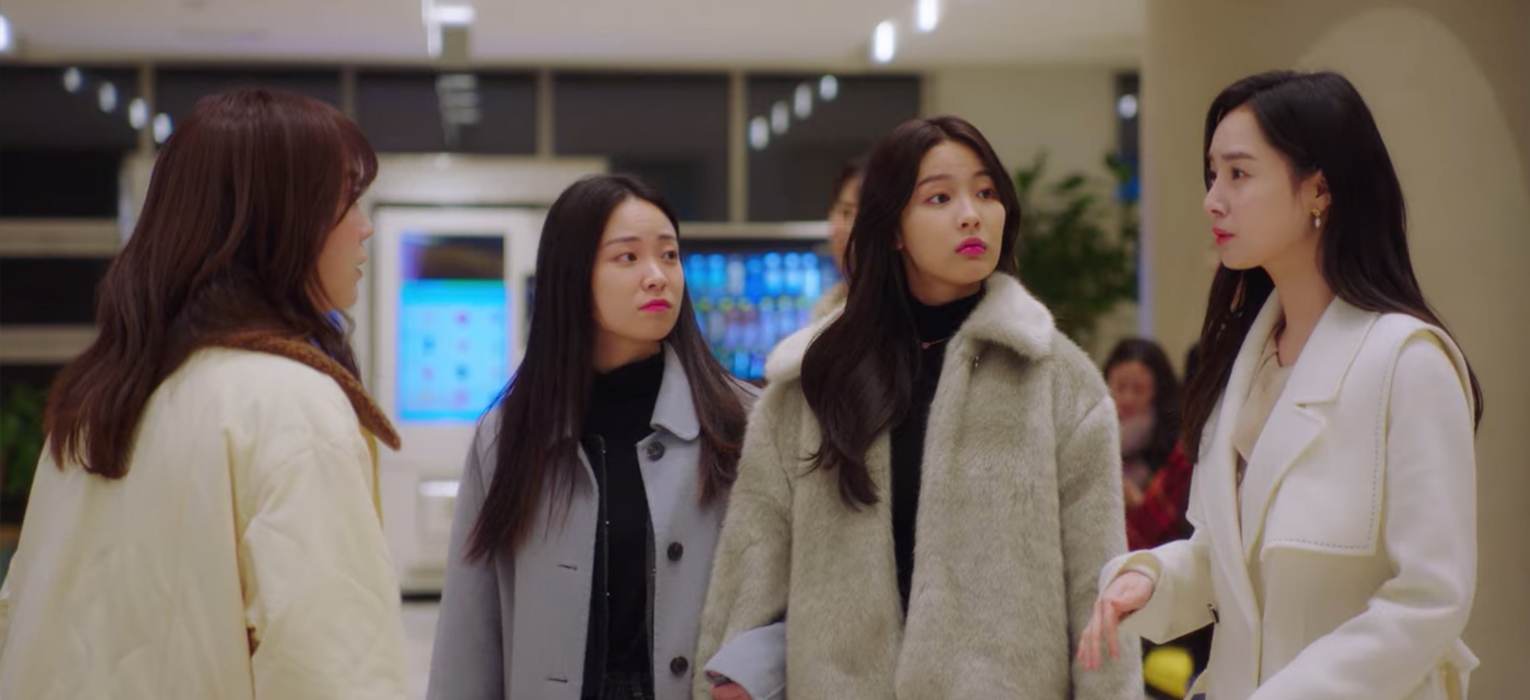 This is the hotel that Ha-ri meets her friend and Kang Tae-mu appears to rescue her as the perfect boyfriend! It can be said that Sky Bay Hotel Gyeongpo is one of the most beautiful hotels in Gangneung, which is no wonder why it was used as a filming location! The view here is amazing.
Address: 경기 강릉시 해안로 476
476 Haean-ro Gangneung-si, Gangwon-dpo
---
Lotte World
롯데월드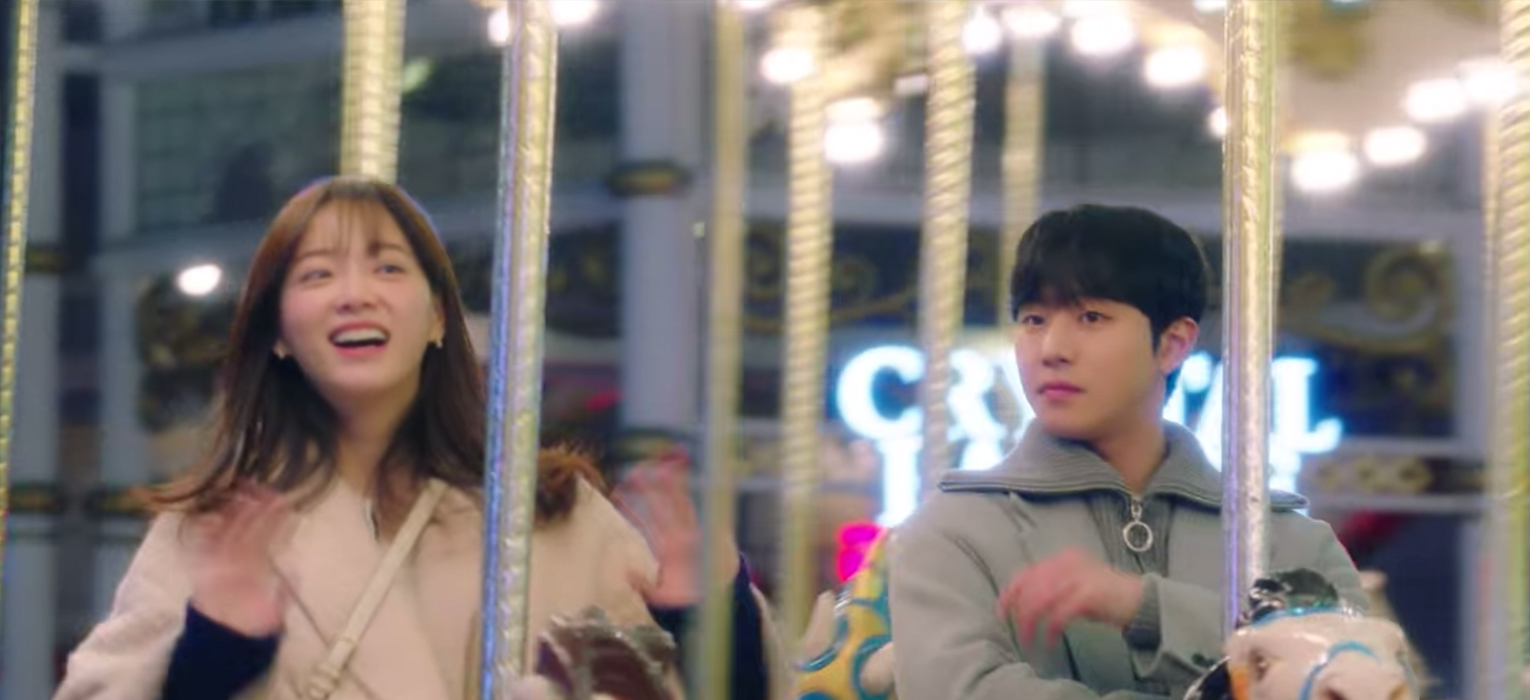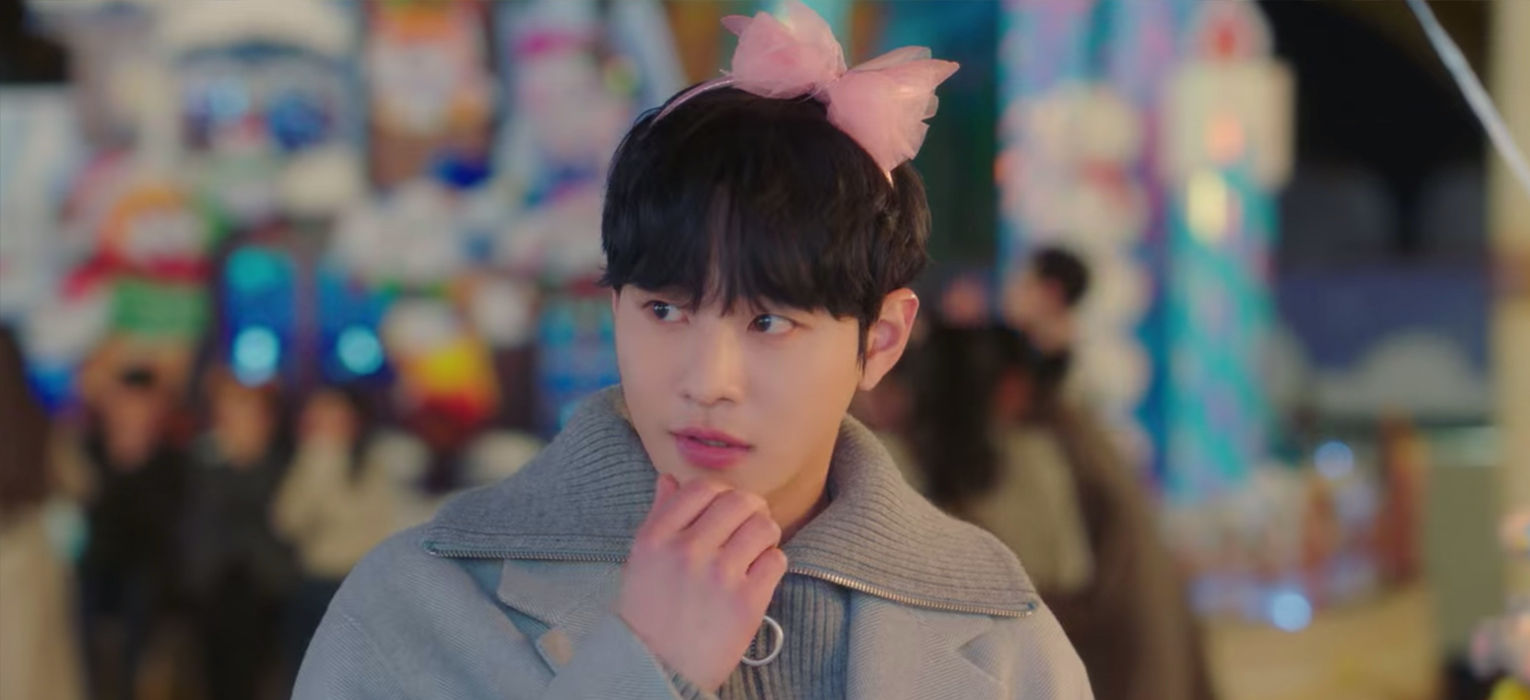 This location is no stranger to Korean dramas and films! Apparently the film crew filmed this scene between the hours of 18:00- 03:00! That is most likely becuase this is an extremely popular amusement park in Korea and always crowded and busy. You can buy Lotte World tickets with Creatrip and get a discount!
Address: 서울 송파구 올림픽로 240
240 Olympic-ro, Songpa-gu, Seoul
---
Joain Studio
조아인스튜디오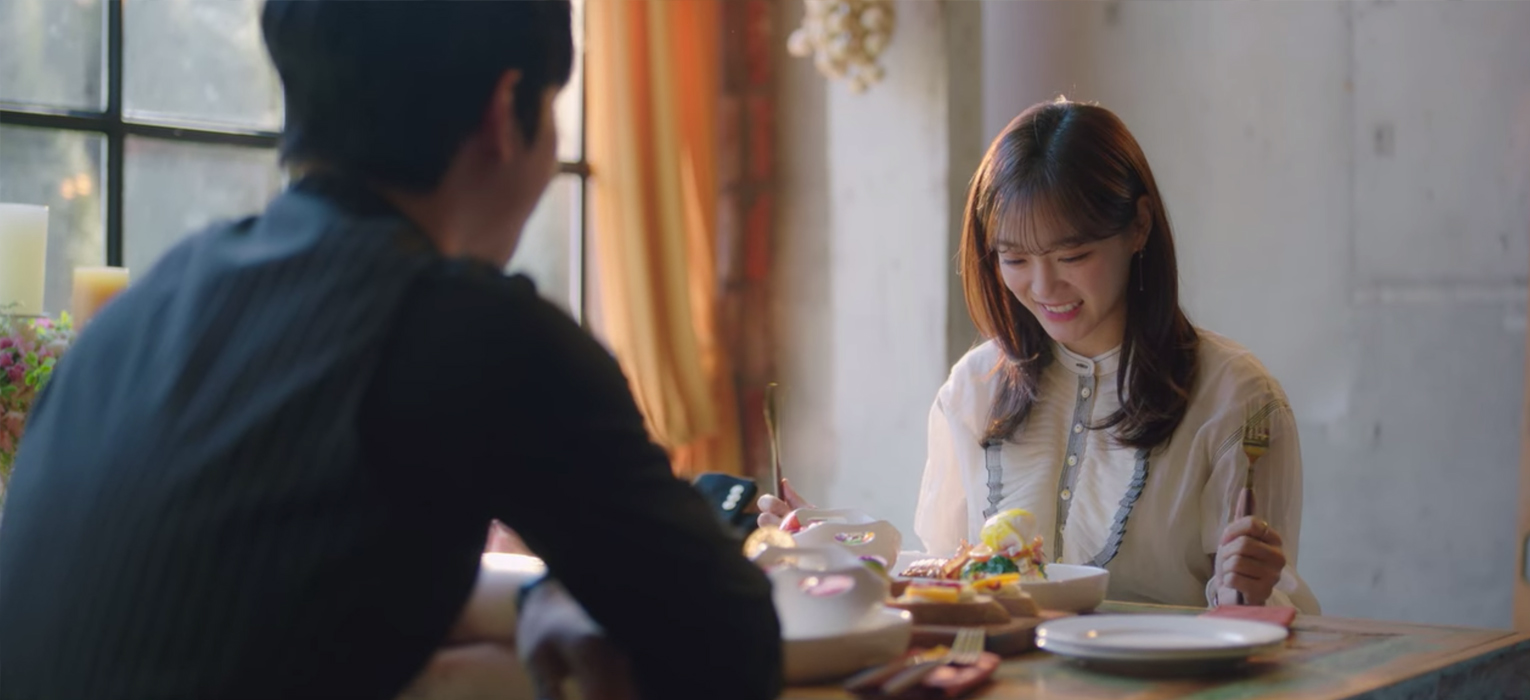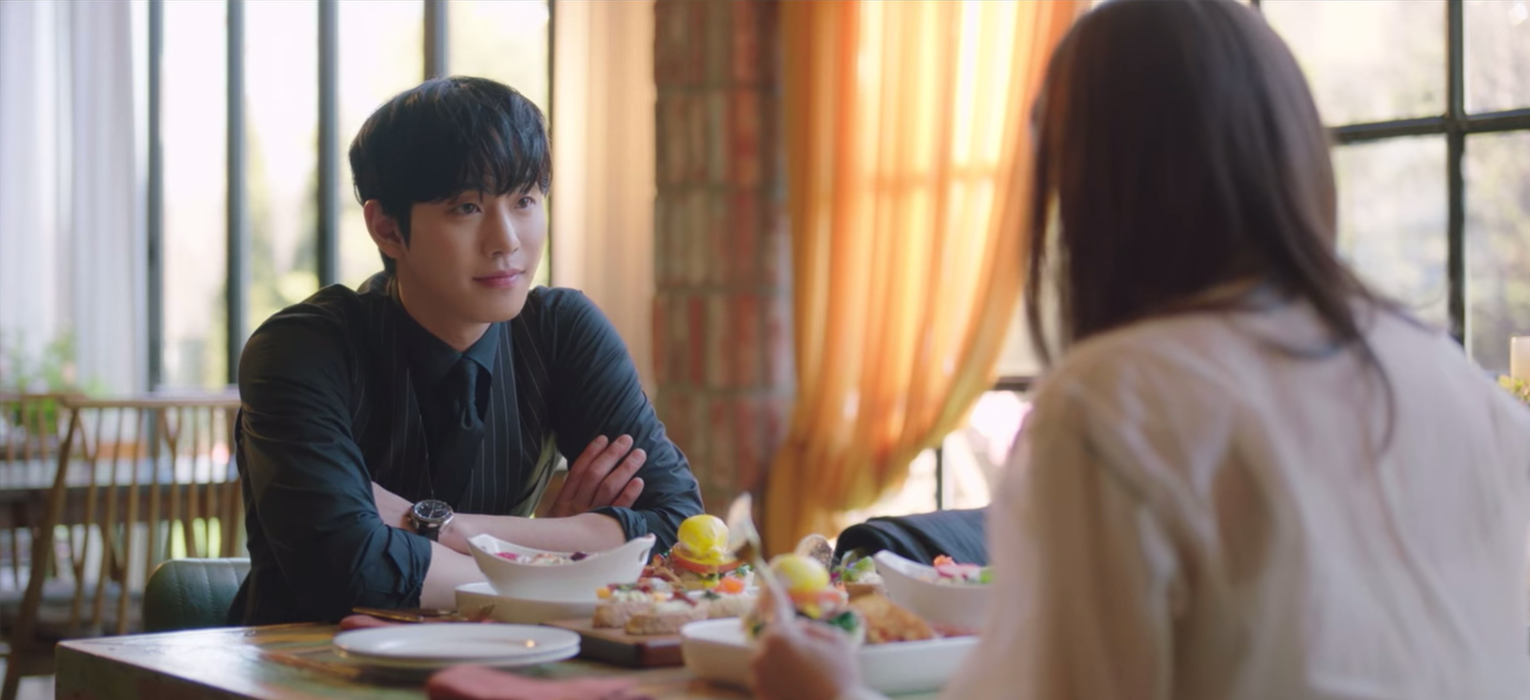 The scene where Kang Tae-mu makes Shin Ha-ri's breakfast was filmed in Joain Studio in Yong-in studio. This is actually a popular and fancy European restaurant. The prices are quite high so make sure to check the menu before entering!
Address: 경기 용인시 처인구 문형동림로 189
189 Munhyeongdongrim-ro, Cheoin-gu, Yongin-si, Gyeonggi-do
---
Eunsung Beef
은성화관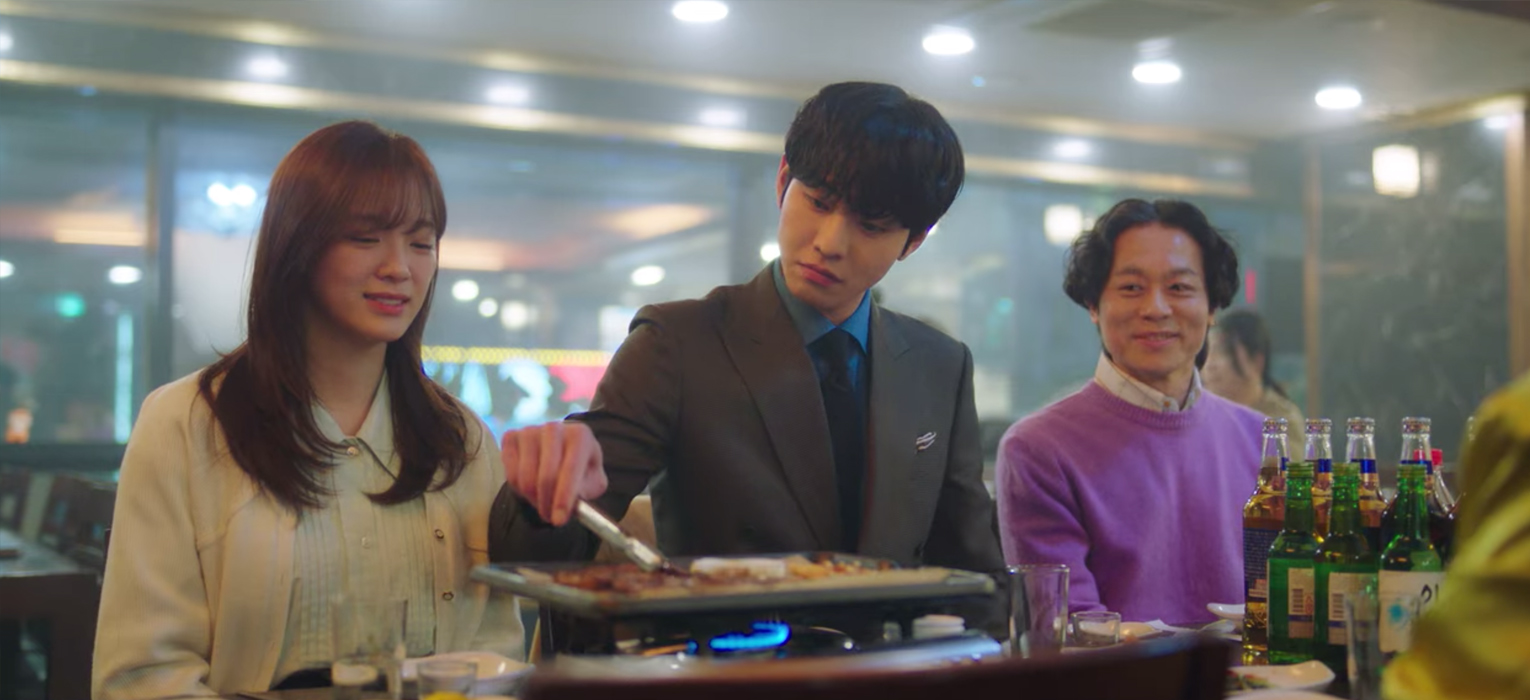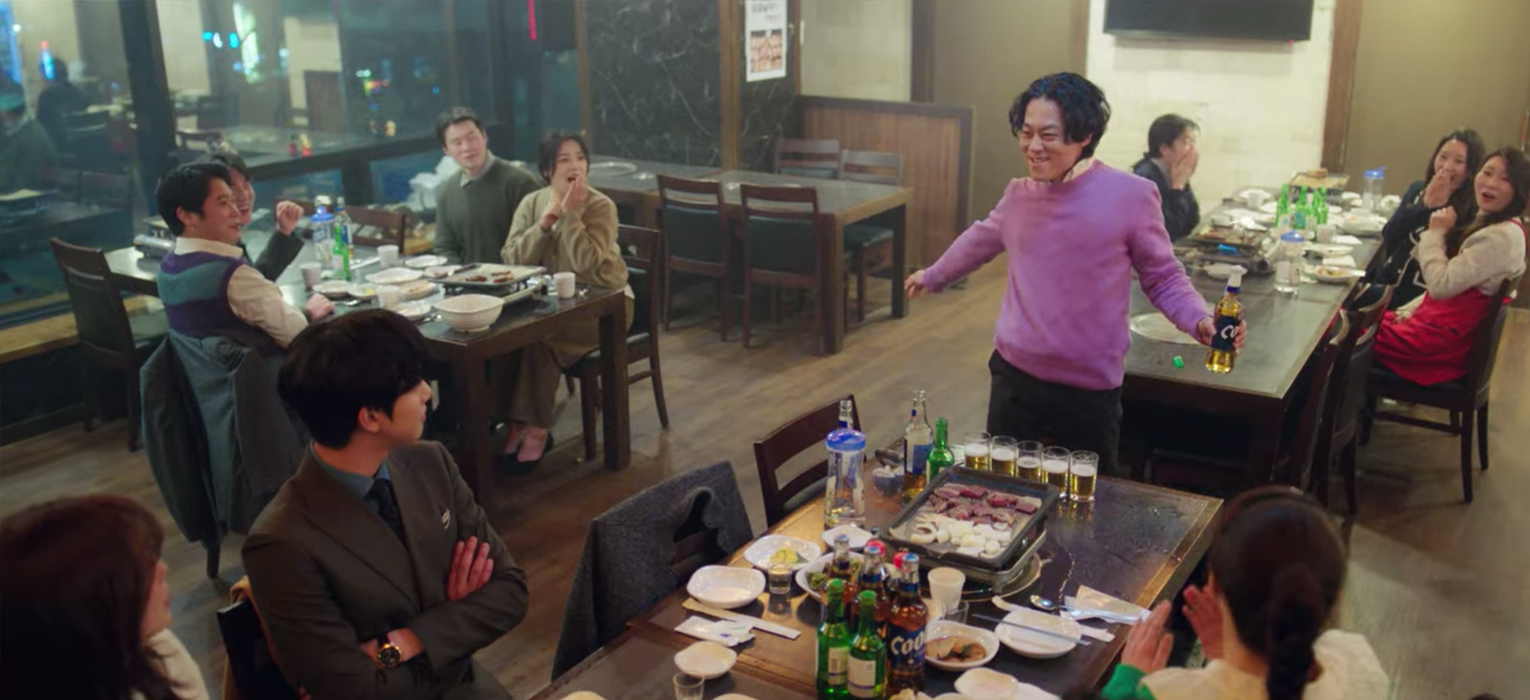 The scene of Kang Tae-Mu going to a party with Shin Ha-ri's department was filmed in this barbecue restaurant! You should come and try a meal here as it is quite affordable at 15,000 won per serving!
Address: 서울 영등포구 여의대방로 65길 12
12 Yeouidaebang-ro 65-gil, Yeongdeungpo-gu, Seoul
---
Yangjae-dong Flower Market
양재동꽃시장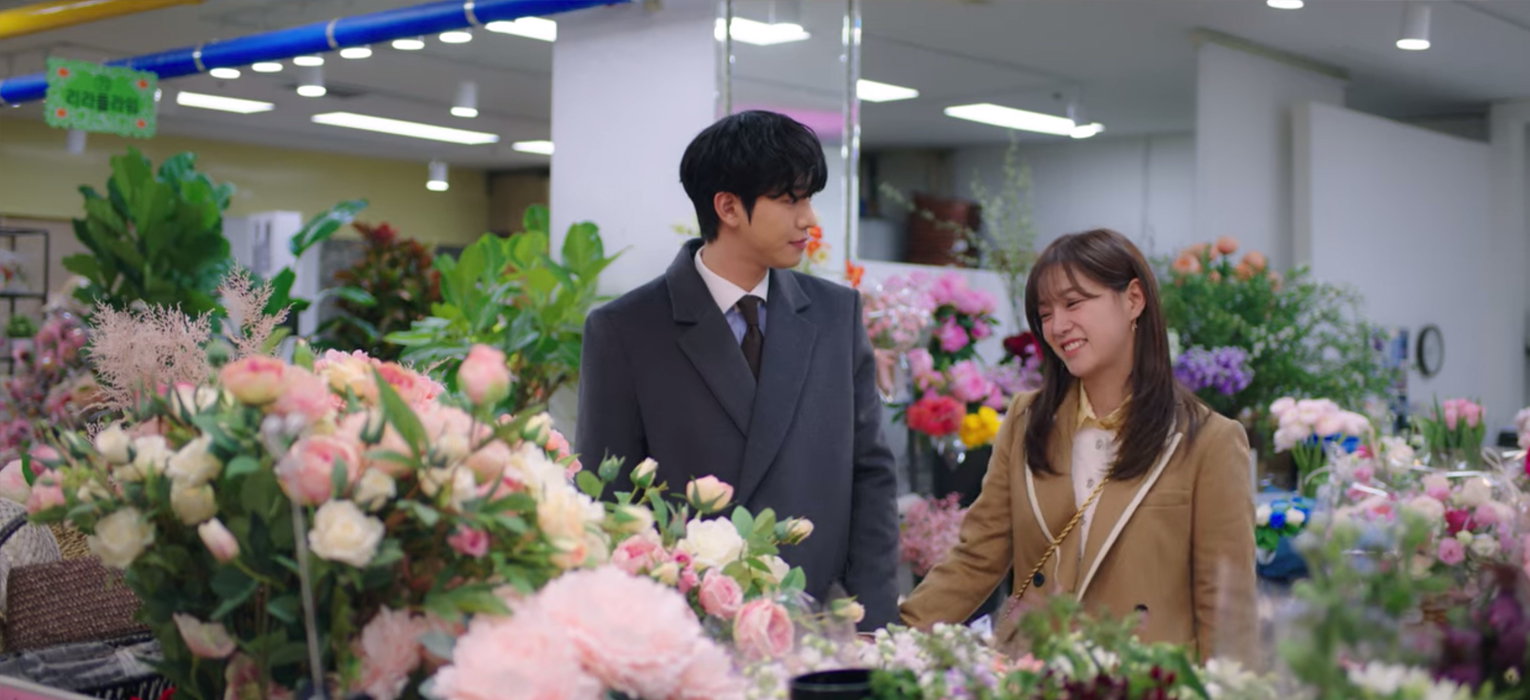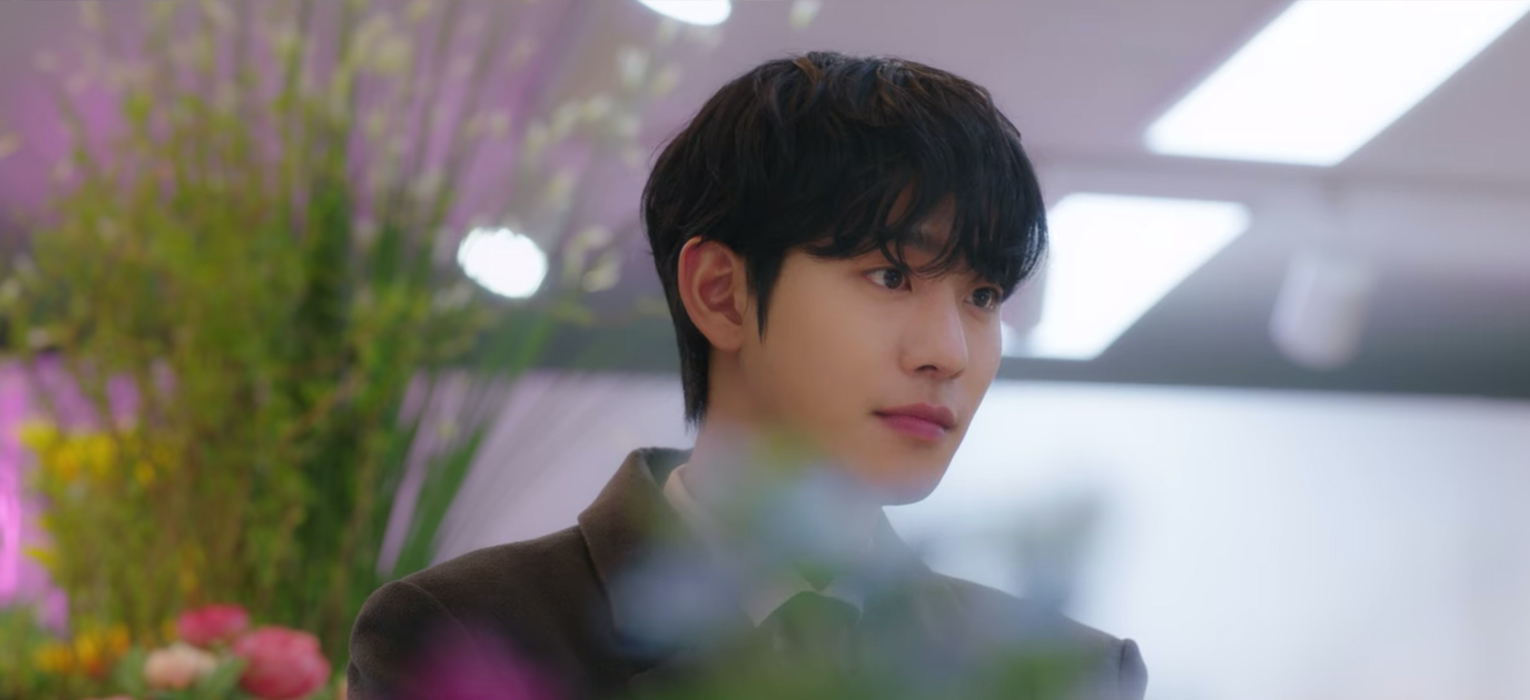 In this scene Shin Ha-ri helped Kang Tae-mu avoid the rain and took him to a nearby flower market. This flower market is located in Gangnam, you you can come here after exploring all the other attractions in Gangnam! After shopping for flowers, you might want to check out one of these places to eat in Gangnam!
Address: 서울 서초구 강남대로 27
27 Gangnam-daero, Seocho-gu, Seoul
---
Are you a fan of 'Business Proposal'? Which of these filming locations do you think you will be checking out? Let us know in the comments below! If you have any questions or concerns, you can send us an email at help@creatrip.com! Also make sure to follow us on Instagram, Tik Tok, and Facebook to stay updated on all things Korea!
---