2022 Trendy Spring Hairstyles
Looking for a change this spring? You have come to the right place!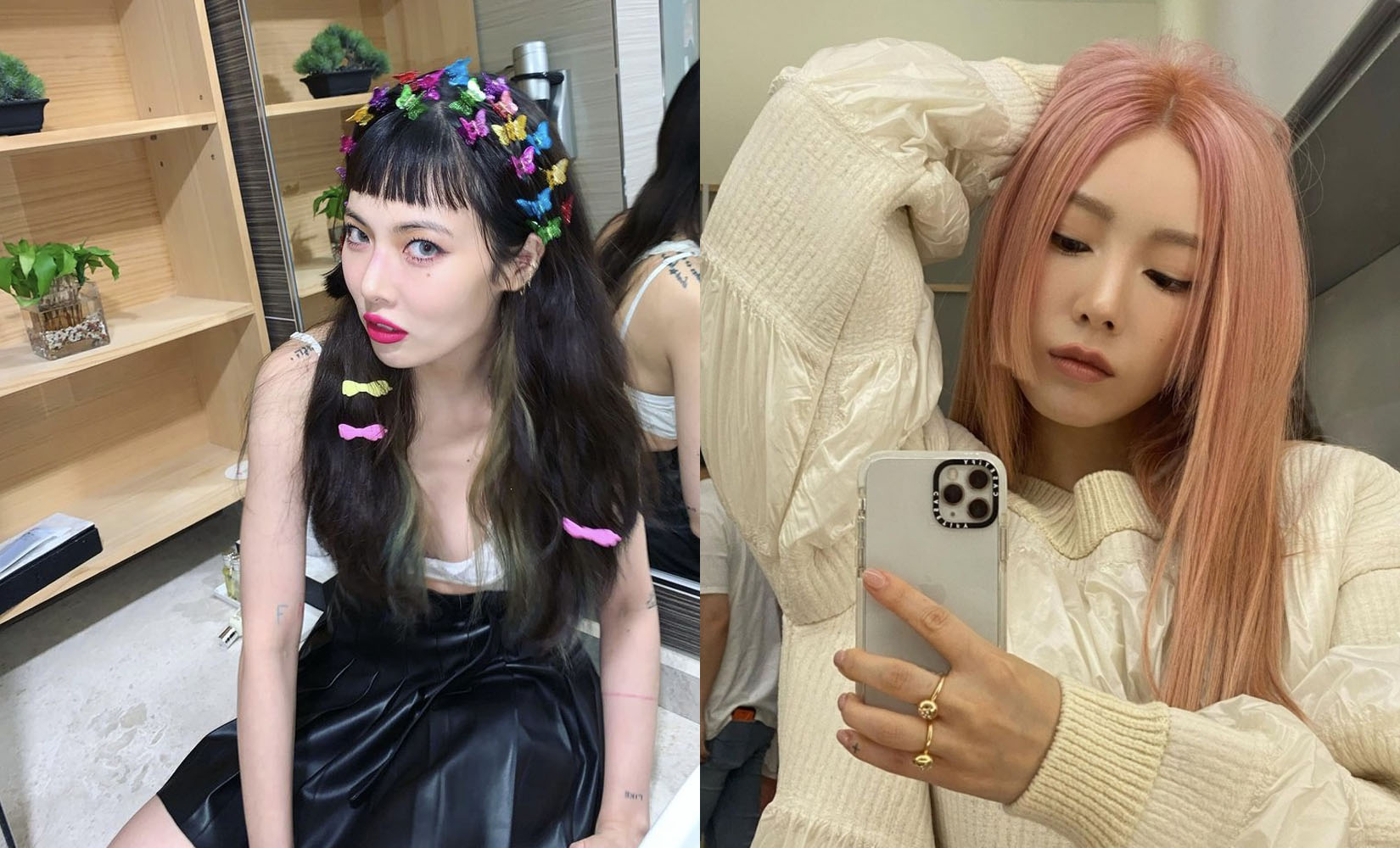 As the warmth of Spring quickly approaches, many of us are looking forward to brightening up and changing up our looks! One of the quickest and easiest ways to spice up your look is to change up your hairstyle. Bold bangs and bright hair colors are just some of the many trending hairstyles that you might be able to spot on the streets here in Korea. We put together all the trending hairstyles that Koreans will be sporting for the spring and you can too!
---
Short Cut
숏컷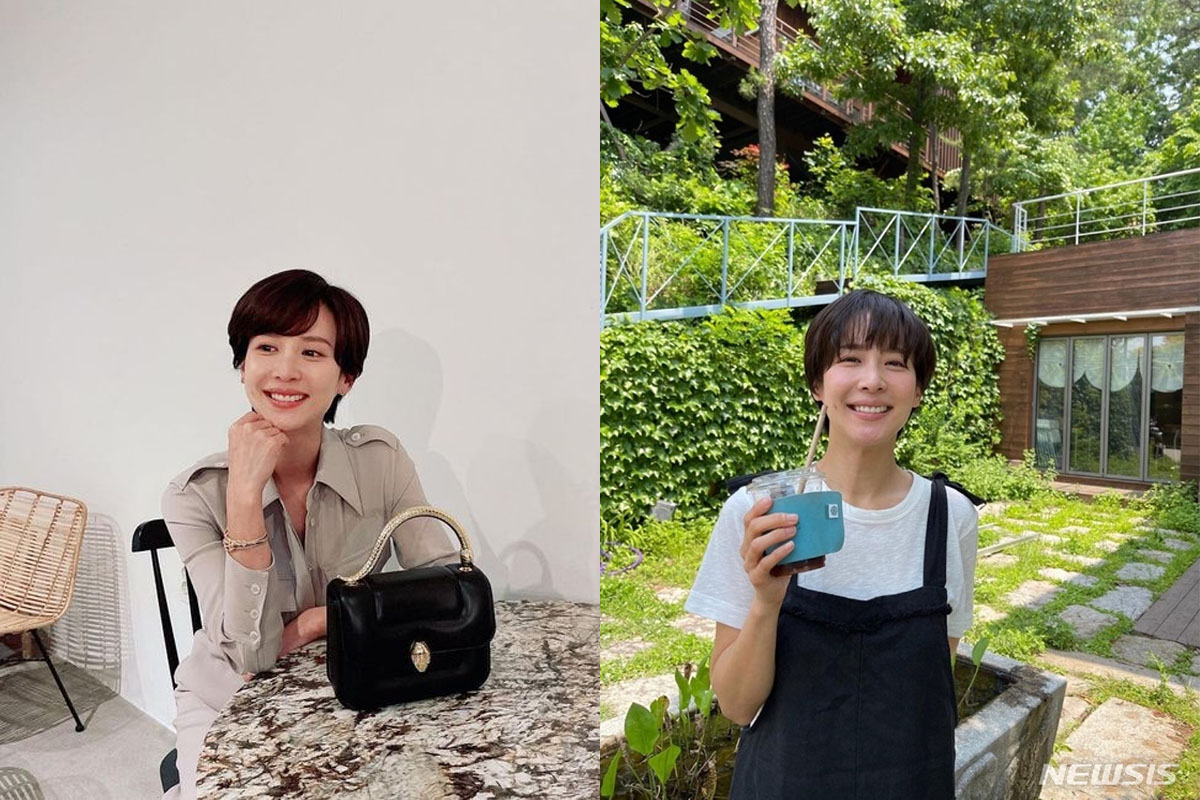 Source: Joseon Ilbo, Newsis
Short hairstyles have become popular with Korean women in the past few years and this spring is no exception! This year, a short haircut that exudes an edgy, yet feminine aesthetic has become popular and is a flattering choice for many.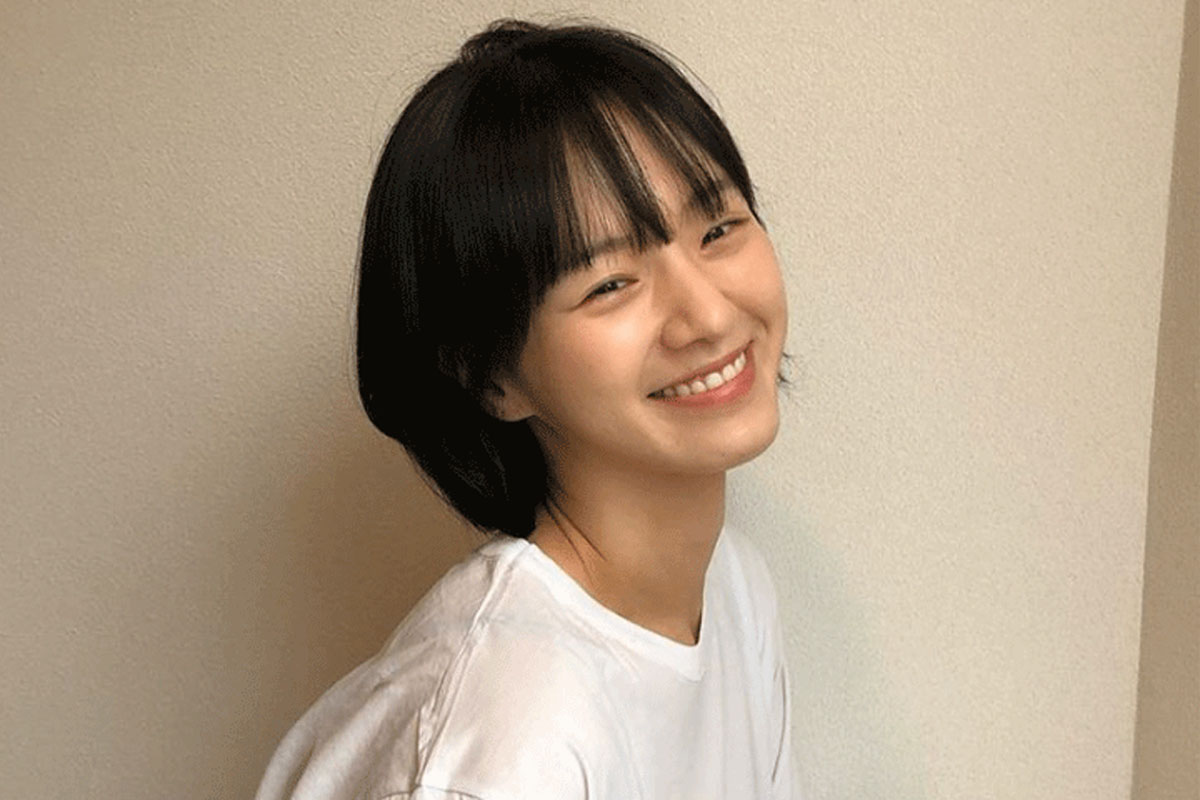 Source: Park Gyu-Young's Instagram
Jo Yeo-Jeong and Park Gyu-Young had many Koreans heading straight to the salon to get their locks chopped off and their fringe cut. Both of these women looked absolutely stunning with their short cut style and pulled it off perfectly. This natural look is perfect for this spring.
---
Bold Hair Colors


강렬한 헤어 컬러


Source: Han Ye Seul's Instagram
Many Korean stars have come out sporting bold hair colors such as red-orange, aqua blue, and purple. These bright hair colors are eye-catching and a refreshing change in look as the new season arrives.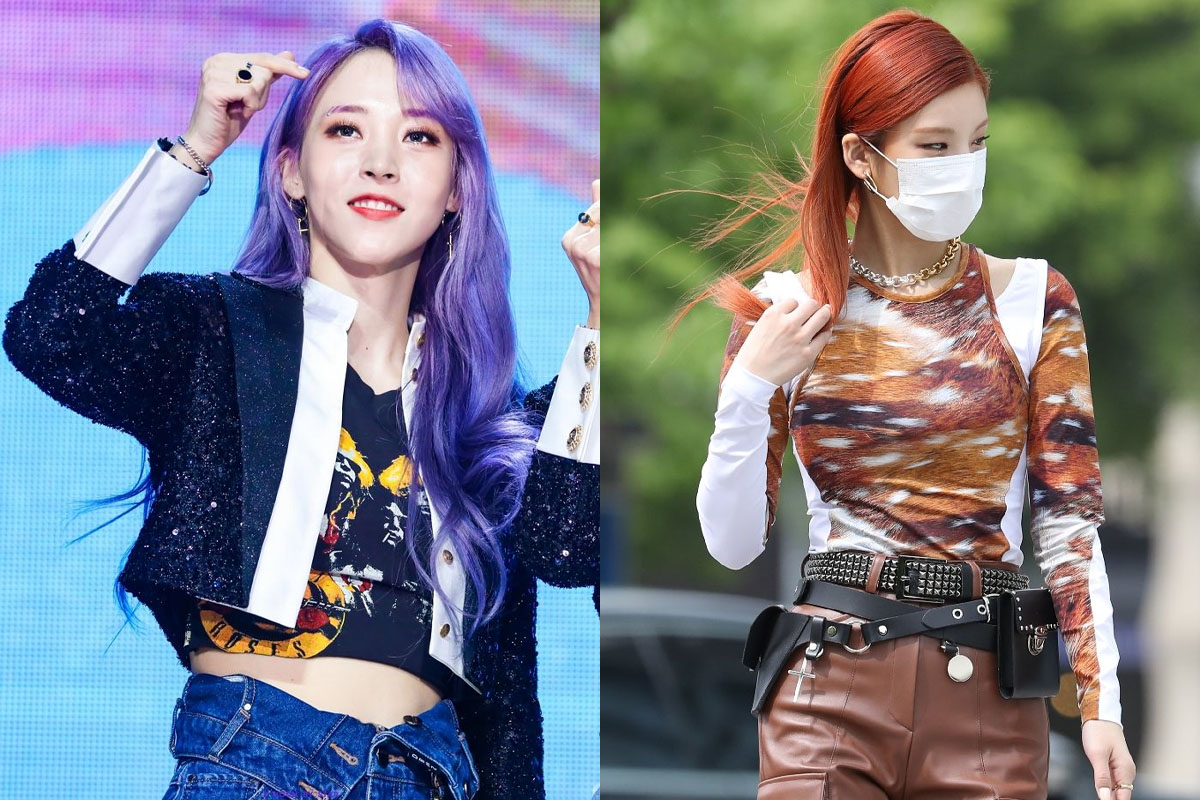 We think that Han Ye-Seul is expressing her unique and vibrant personality through her new bright orange hair. It's a nice and refreshing change from her signature black hair!
---
Blunt Bangs
블런트 뱅
Source: Hyuna's Instagram
To cut or not to cut...that is the question! For all of you that have been trying to decide wether or not to cut your fringe, we say go for it! Many Koreans have been cutting their bangs but unlike how they have before! Long gone are the days of see through bangs, choppy bangs, and side bangs. Blunt bangs have been all the rage this season.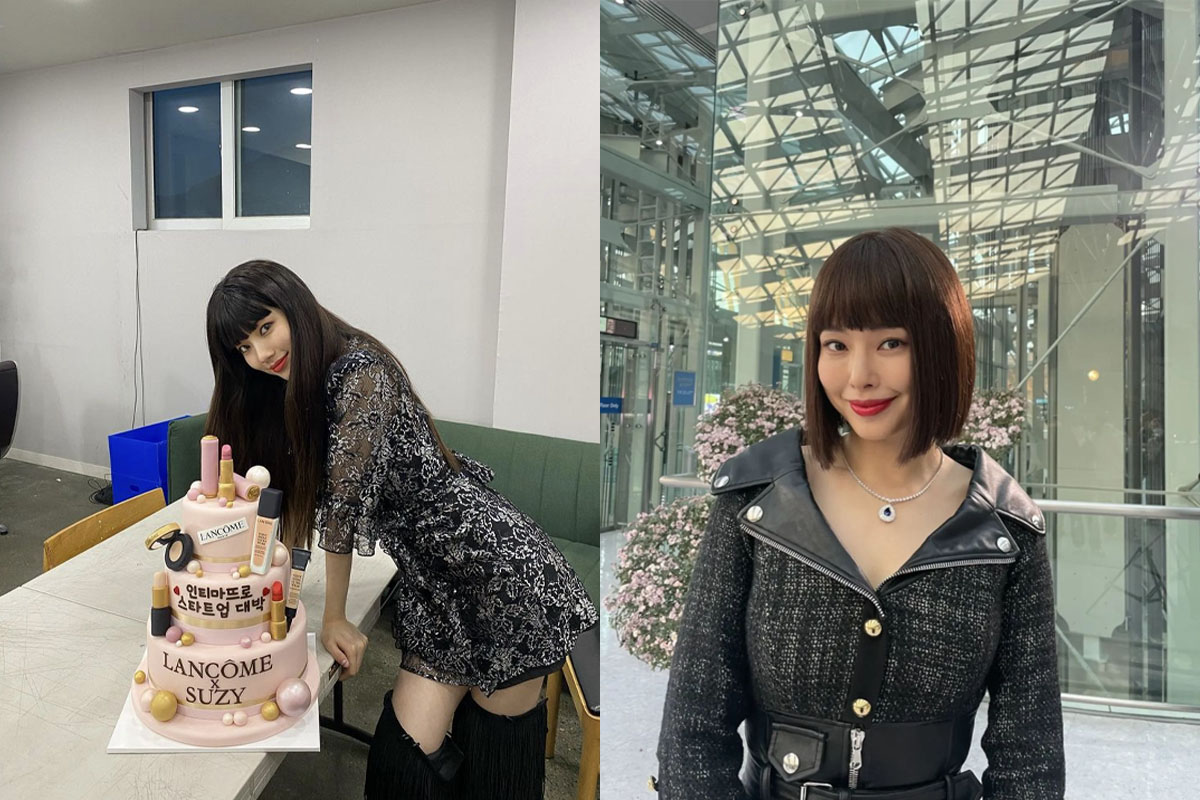 Source: Suzy and Lee Ha Nui's Instagram
We think that this hairstyle will be best for those that have a narrow forehead as it may not be as flattering. However, for those that have simple hair colors or hairstyles, just cutting your bangs to this blunt bang style can truly change up your whole mood and aesthetic!
---
Hime Cut
히메컷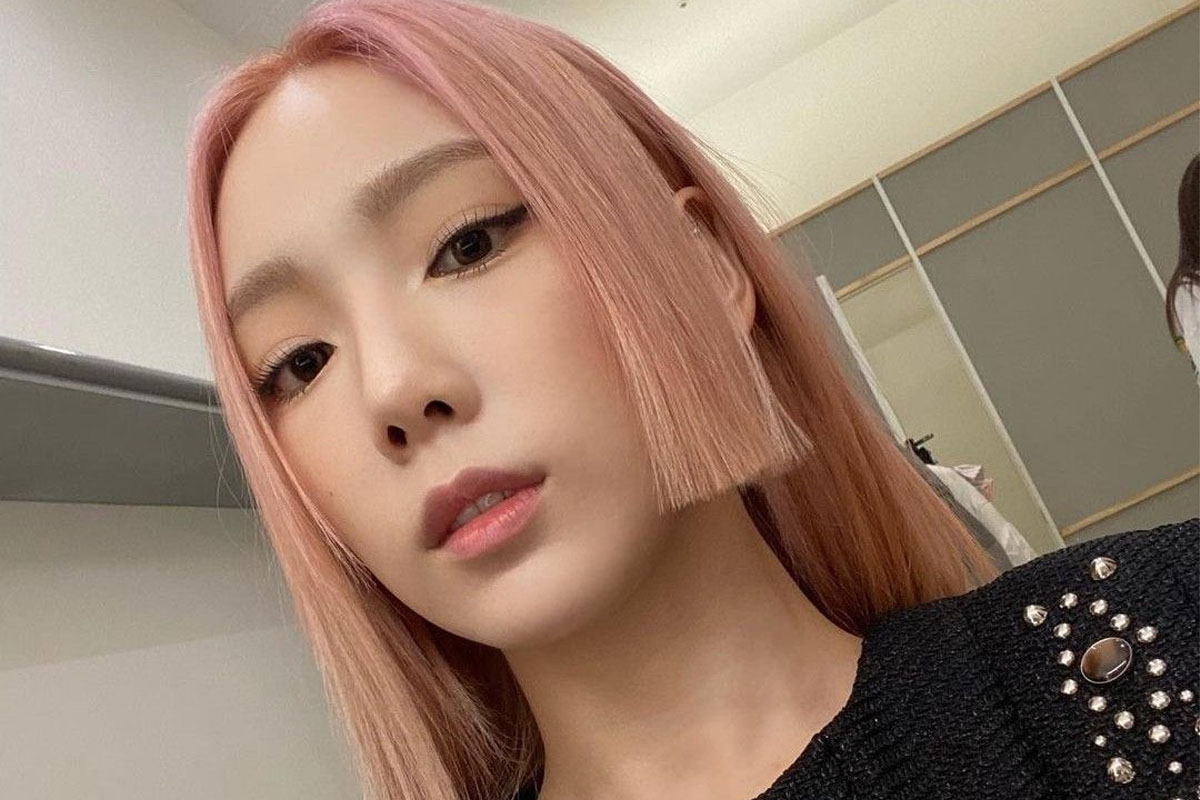 Source: Nate News
Hime Cut, also known as "Princess Hair" is hairstyle that is expected to become a popular style this year after Taeyeon was spotted sporting the cut in recent Instagram photos. Taeyeon is always the first to sport iconic hairstyles. She can now be spotted with both a refreshing and fun pink color as well as a bold hime haircut.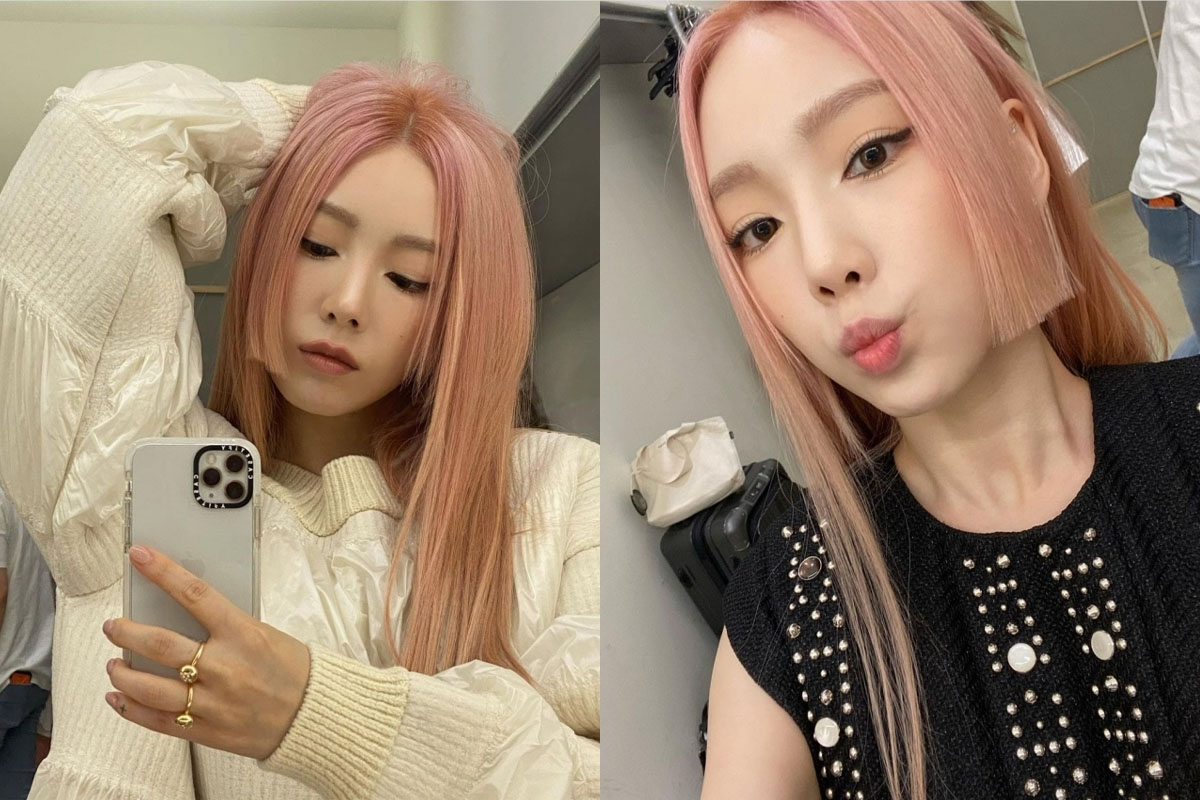 Source: 머니 mt
For those that want to get this haircut, we suggest that you remember that the difference between the back and the front should be noticeable. This makes the cut unique and stylish!
---
Hippie Perm
히피펌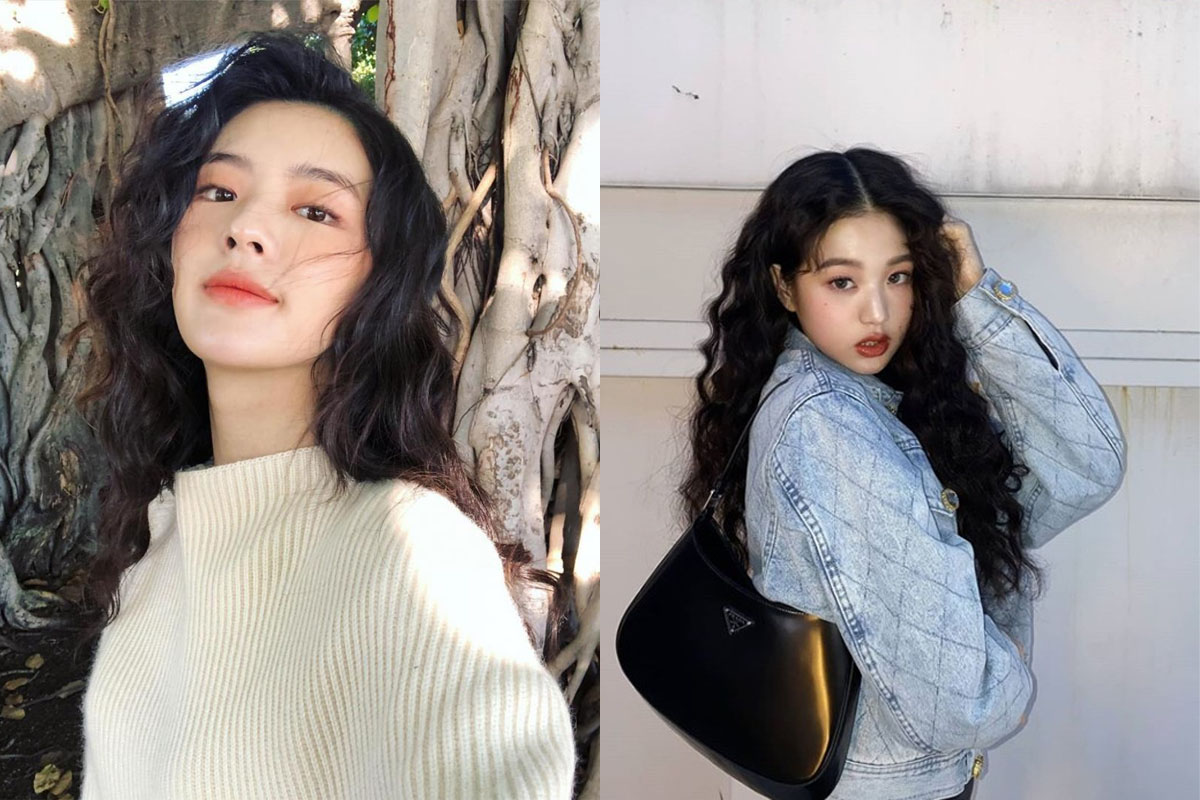 Source: Online Fan Communities
The Hippie Perm trend is still going strong in 2022. Hippie is a term used to refer to young individuals who tend to deny the established values, social customs, and institutions and peruse a different and new lifestyle, usually focused on restoration of humanity and nature. We love that this hairstyle truly embraces the care-free and free-spirited nature of it's definition.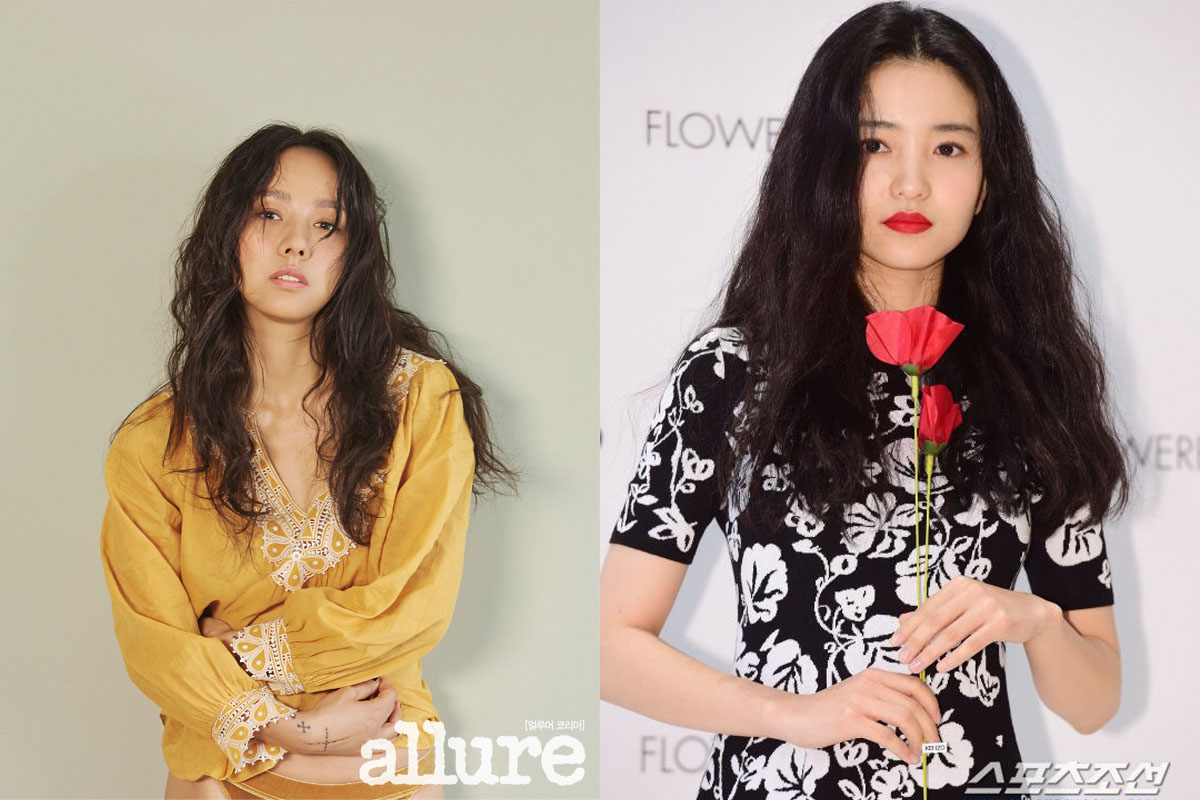 Hippie perms can be done in various ways which makes it more unique! If you want to have a more retro vibe, you can add thin curls, but if you want it to be more natural, you can opt for thicker curls. The flexibility in the style makes it a perfect option for so many.
---
Medium Bob
중단발

Source: 한국경제
A few years ago the bob was a very popular and trendy hairstyle in Korea, even to the point where the craze was nicknamed "short hair disease". Those that got this "disease" chopped off their hair to chic bobs! However, in 2022, the medium length bob has become popular rather than the original bob. It's an updated version! Many people are styling their medium length hair by creating natural curls at the ends so that it looks as natural and as if they just air-dryed their hair and stepped out of the house!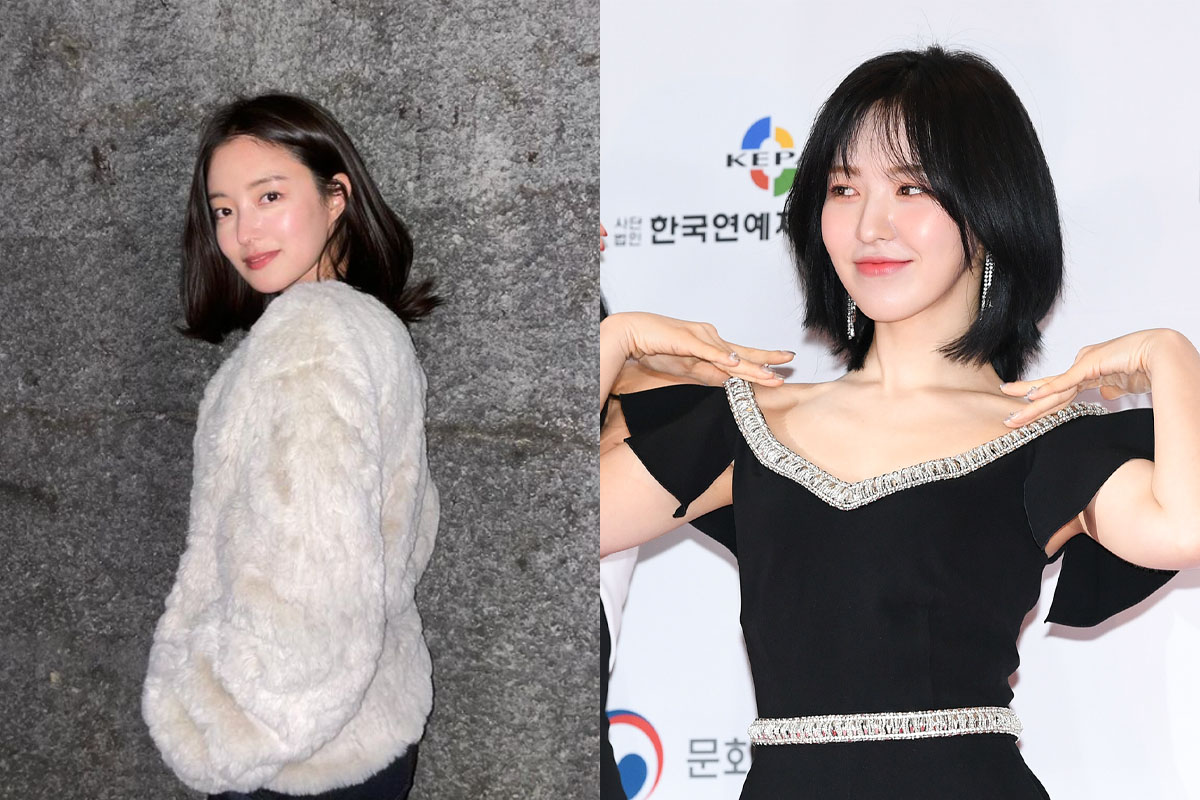 Source: Lee Se-Young's Instagram, Dispatch
This look has been further popularized by Red Velvet's Wendy, who was first seen with a medium length bob that had the ends sticking out in various directions as if she had just ran out of the house. The soft curls add for a natural and lovely look. Lee Se-Young, Kim Da-mi are also noted for their medium bob with soft curls that add an elegant look and enhance the bob to another level!
---
Volume Perm
볼륨펌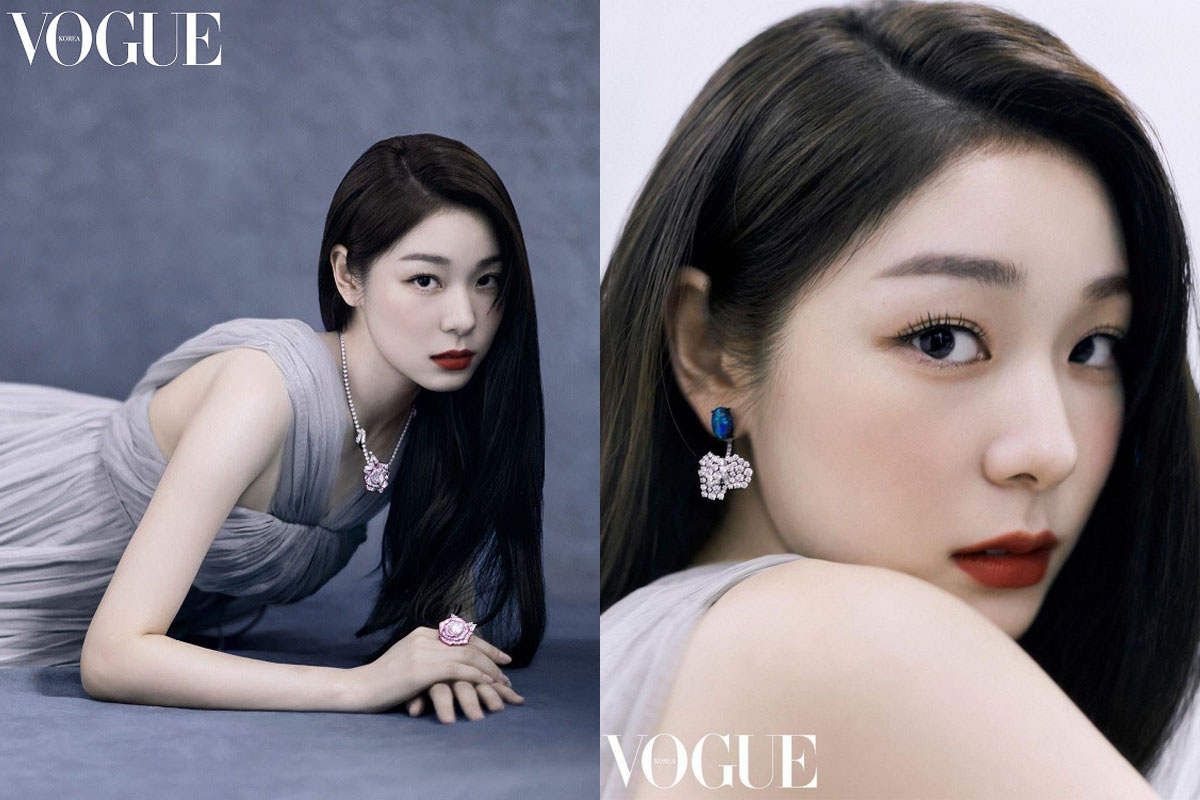 This hairstyle has recently been gaining extreme amounts of popularity after a magazine photoshoot came out featuring Kim Yuna sporting a long voluminous locks. A volume perm is a style of perm that naturally covers the face shape by forming voluminous c curls throughout the hair.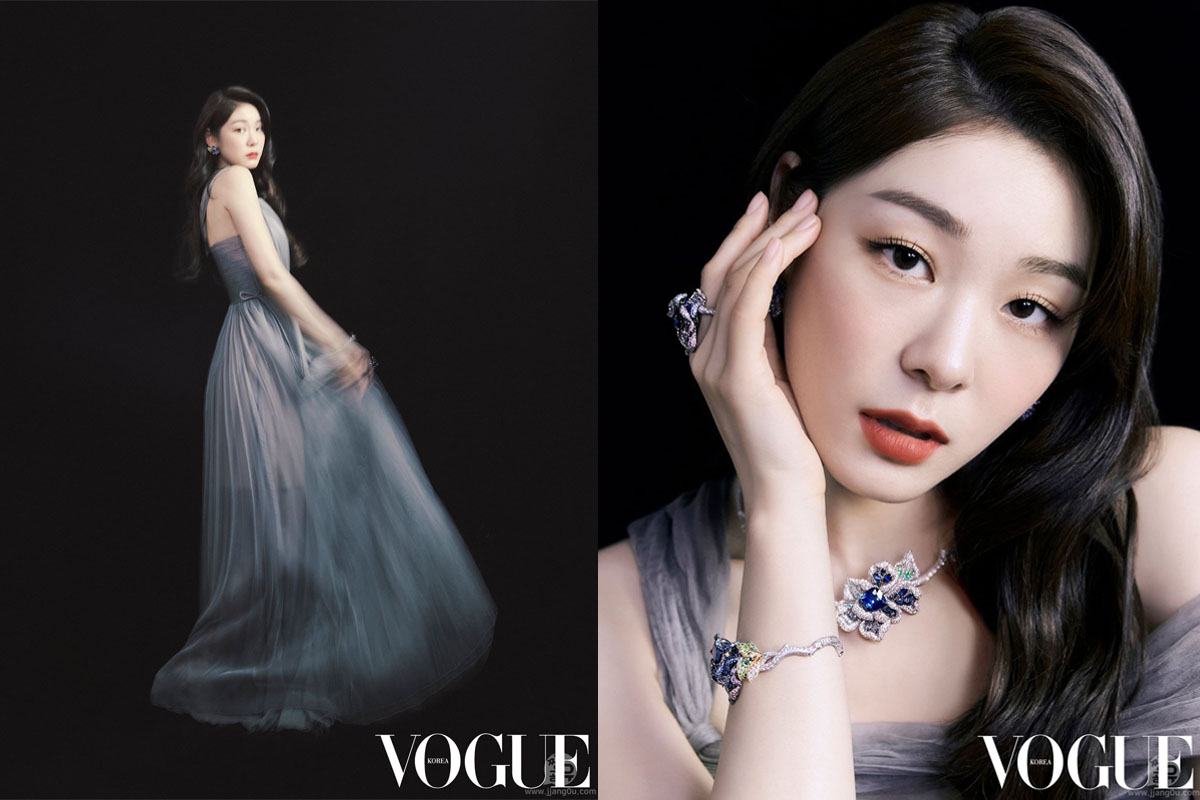 Source: Vouge Korea
It is a pretty easy to style hairstyle and is perfect who want something that they can do on the daily. It is also popular as it has an effect of making the face look slimmer as the curls tend to cover the face. Kim Yuna's styling shows that the style can be elegant yet simple! If you are looking for a change in hairstyle that is simple and easy for everyone, we suggest trying this one out!
---
Balayage
발레아쥬

Source: Kim Se Jeong's Instagram
Balayage means "paint" and is a hairstyle that creates natural highlights by having various colors centered towards the end of the hair as if one were to paint the hair from the root down in a downwards stroke! You can play around with lots of different colors for different types of looks and aesthetics!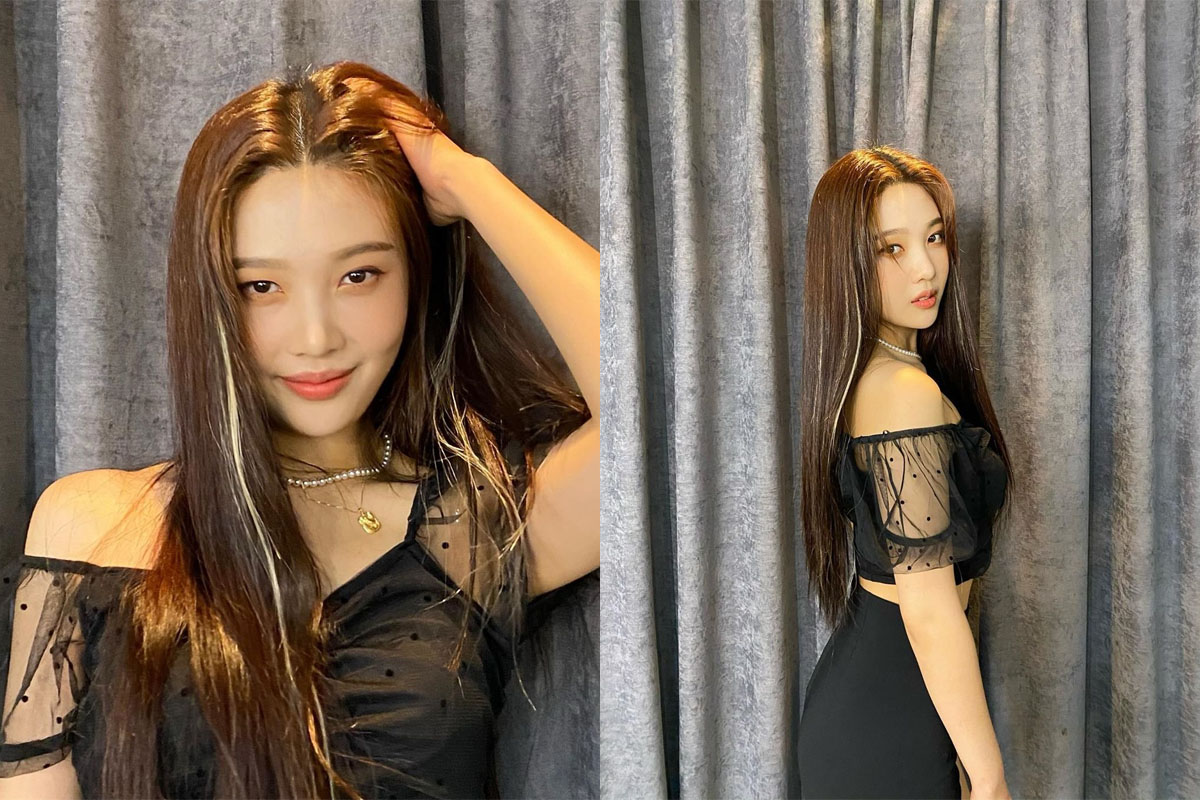 Source: Joy's Instagram
For example, Kim Se Joeong had a dark purple color and thin waves creating a fun and vibrant style whereas Joy's minimal highlights created a more trendy and chic balayage style.
---
Shadow Cut
쉐도우컷
Source: Our Beloved Summer
We can't leave out the male hairstyles! This year Choi Woo-Shik has popularized the shadow cut, which looks like a natural shaggy haircut with light waves. The shaggy and messy yet put together vibe creates a boy-next-door vibe and has become a popular choice for many younger males!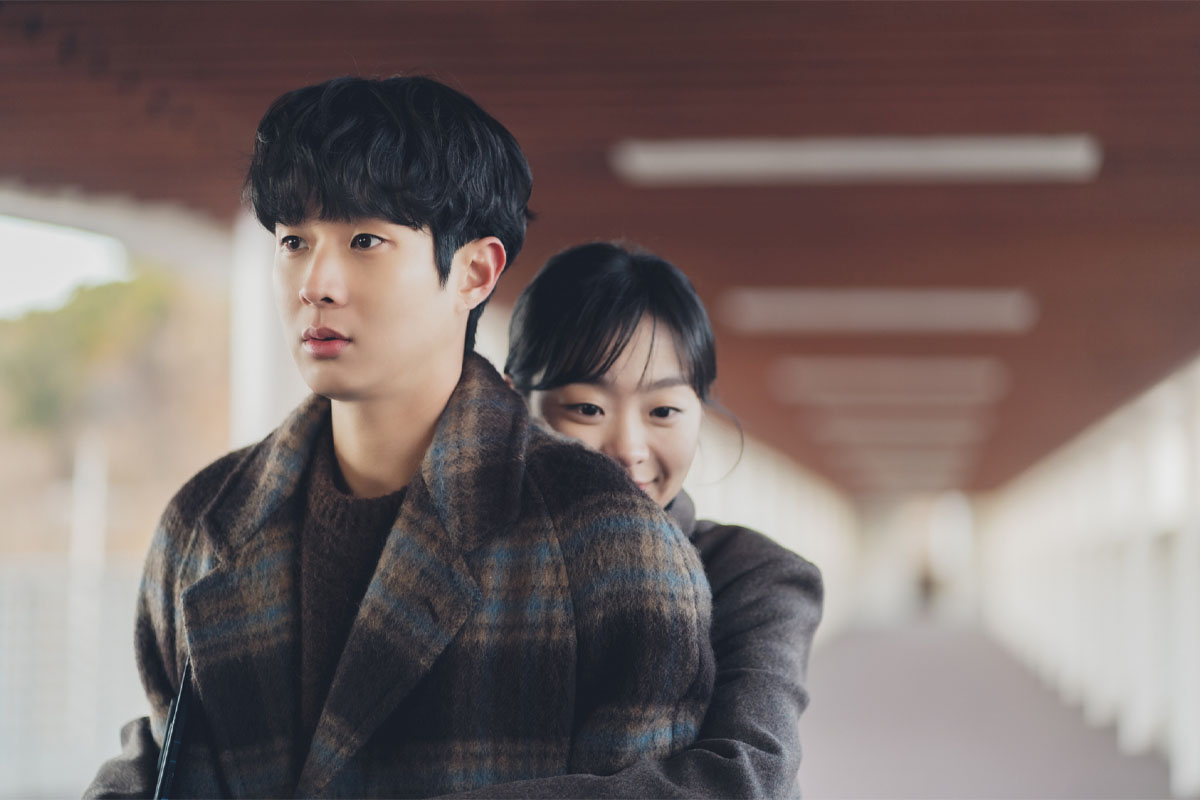 Source: Our Beloved Summer
It is also very easy to style and is a cut that suits almost all types of face shapes so it is a popular choice for many.
---
Leaf Cut
리프컷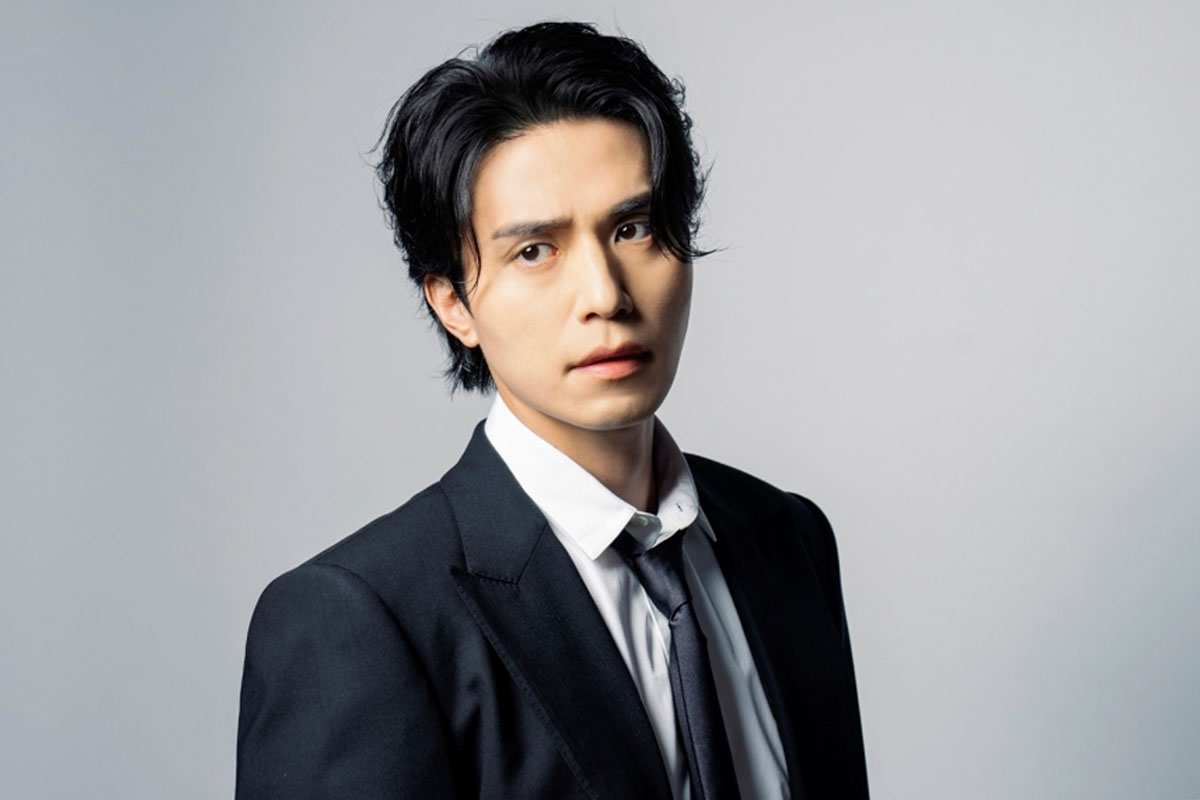 Source: Pickcon
This cut was originally a style for women but now is a popular haircut amongst many men. It was popularized by Lee Dong Wook after he sported the style on a recent K-drama "Bad and Crazy". The name "Leaf Cut" comes from the fact that the cut is similar to the shape of a leaf as the bangs are long enough to stick to the ears and the bottoms stick out longer like the end of a leaf. We think that this is a perfect haircut for men with longer hair.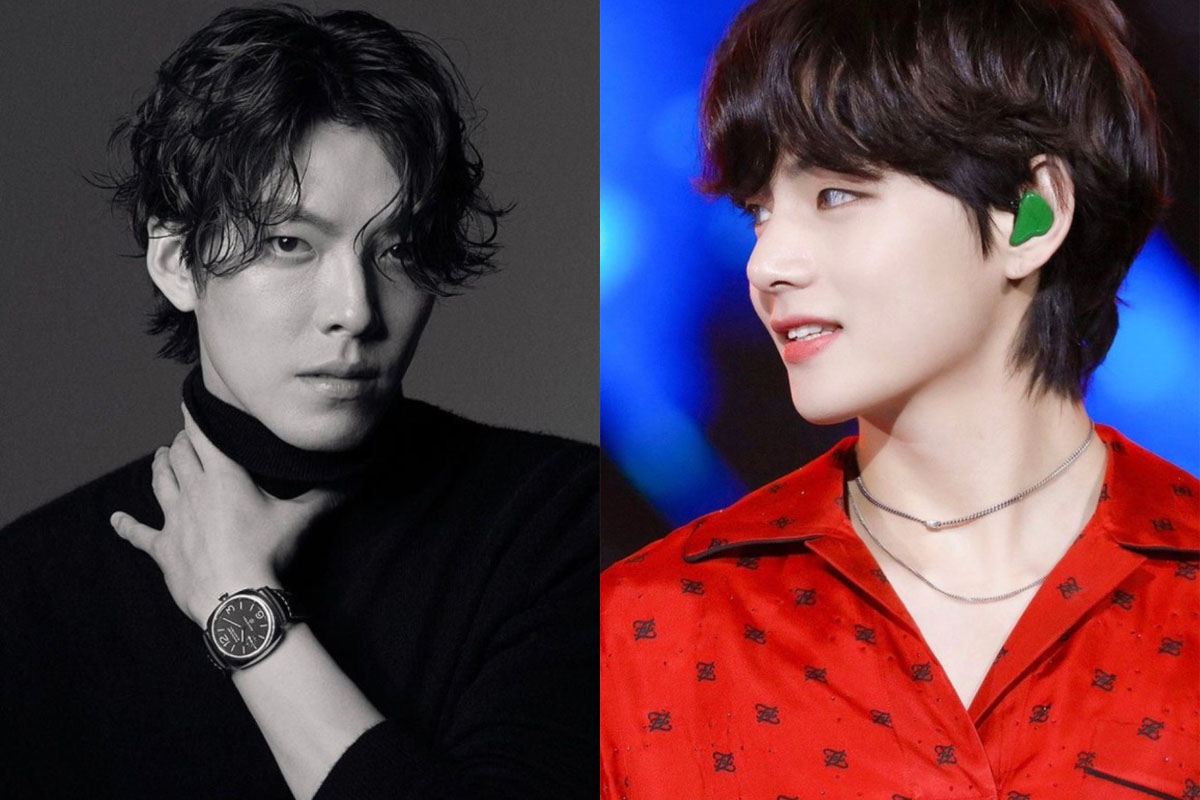 Source: Esquire, Fan Community
After the cut has become popularized it celebrities such as Kim Woo-Bin, and V have been seen sporting the style!
---
We hope that this helped you choose which hairstyle you want to try this upcoming spring season! Let us know which style you will be rocking soon in the comments below and make sure to stay connected with us on our Instagram, Tik Tok, and Facebook! If you have any other questions or concerns, please email us at support@creatrip.com
---