Classic Korean Snacks That Has Been Loved For Generations
Introducing classic Korean snacks that are too irresistible to pass by!
Source: News1
It's well-known that Korea has a wide variety of delicious foods and snacks.
Today, we are going to introduce you to traditional Korean snacks that have been popular for many generations that you need to try!
These snacks may not look very special, from their classic packaging that hasn't really changed for many years, but once you get a bite of it you won't be able to stop.
Let's take a look at which snacks are the most popular!
---
1. Nongshim Honey Twist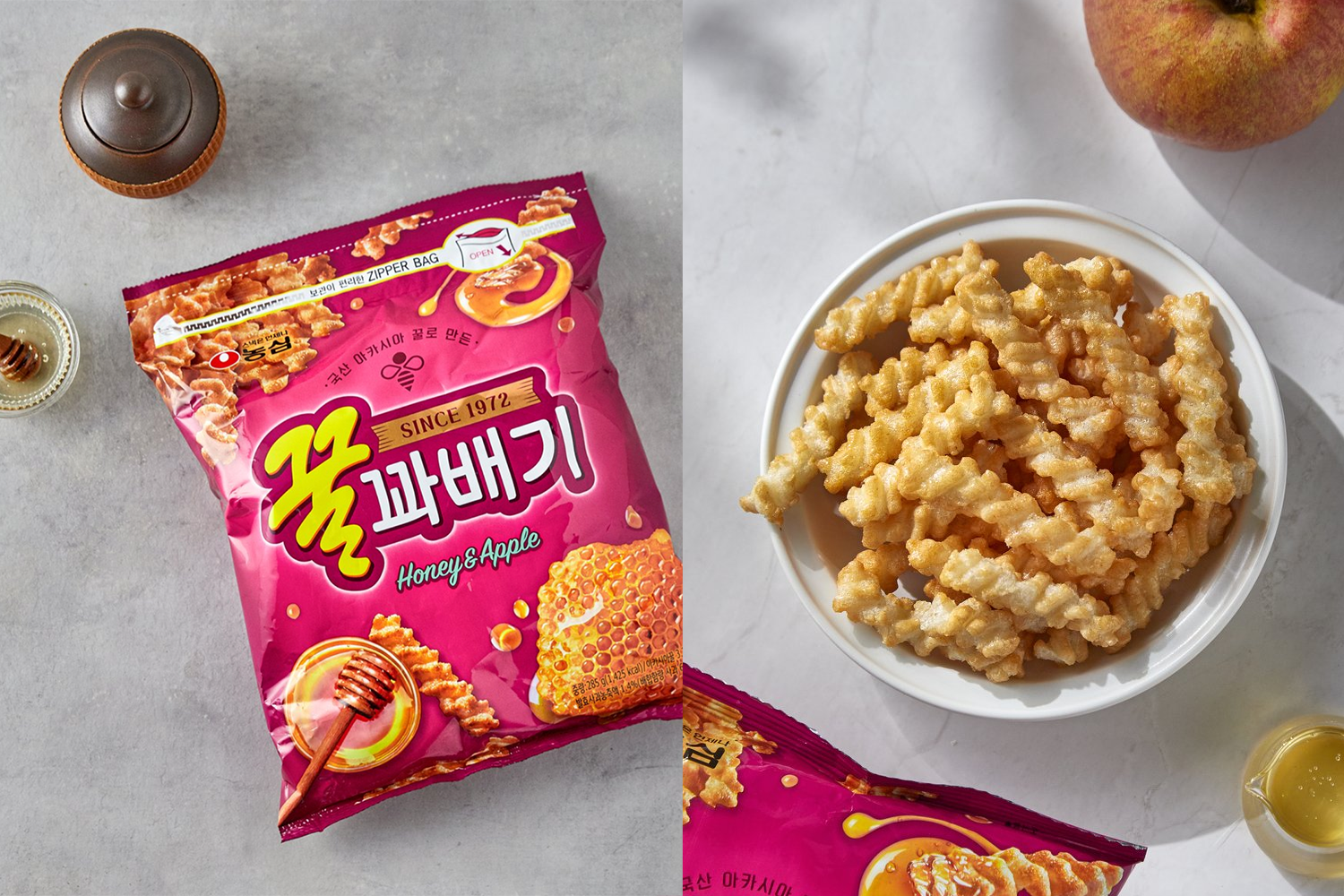 The first on our list is the Nongshim, Honey Twist.
When we take a look at the packaging, it has the words "Honey Twist" written in Korean that catches our eye.
In fact, this snack is one of the representative snacks that come to mind when we think of fried snacks in Korea. It was first released in 1972.
The packaging of the snack shows its long history behind its popularity nationwide.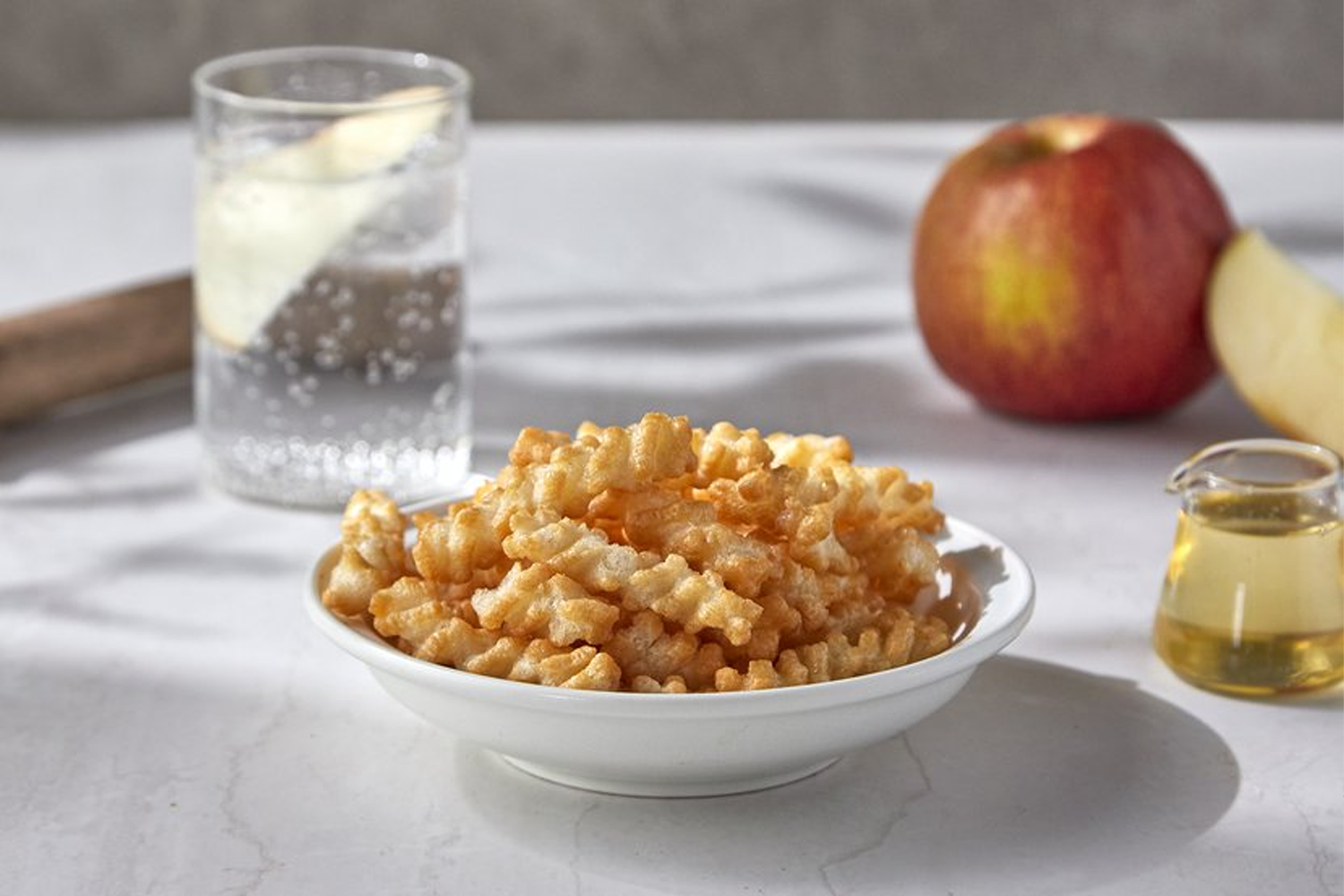 It is a twisted snack that's fried then deliciously coated with Korean acacia honey.
It has a sweet and savory taste that is addicting after its first bite.
It's sweet and crispy at the same time which remains a favorite for many generations.
Nongshim

Honey Twist
---
2. Nongshim Spicy Shrimp Crackers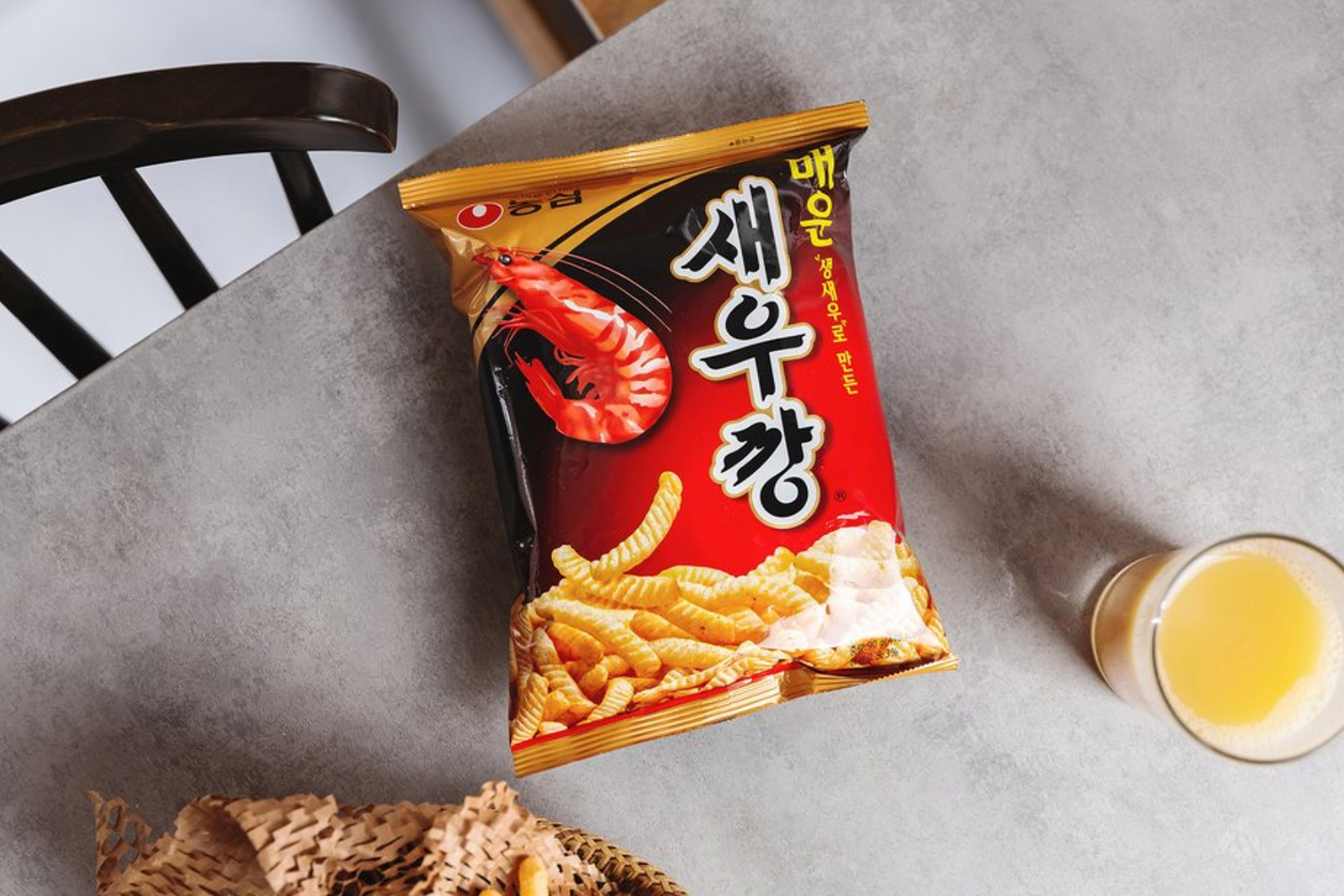 The second on our list is the classic Spicy Shrimp Crackers.
This snack is one of Korea's all-time favorite snacks.
The name of the product is written on the front in calligraphy and has a photo of a shrimp next to it.
The original version is just Shrimp Crackers.
When it was first released in 1971, it became a highly popular snack that paved the way for the Spicy Shrimp Crackers.
Raw shrimp goes into the batter, so the flavor of the shrimp is enhanced.
It is a classic Korean snack that's salty and has a spicy kick.
As it isn't fried, it's not greasy. So it's light and delicious to consume.
Nongshim

Spicy Shrimp Crackers
---
3. Crown Butter Waffle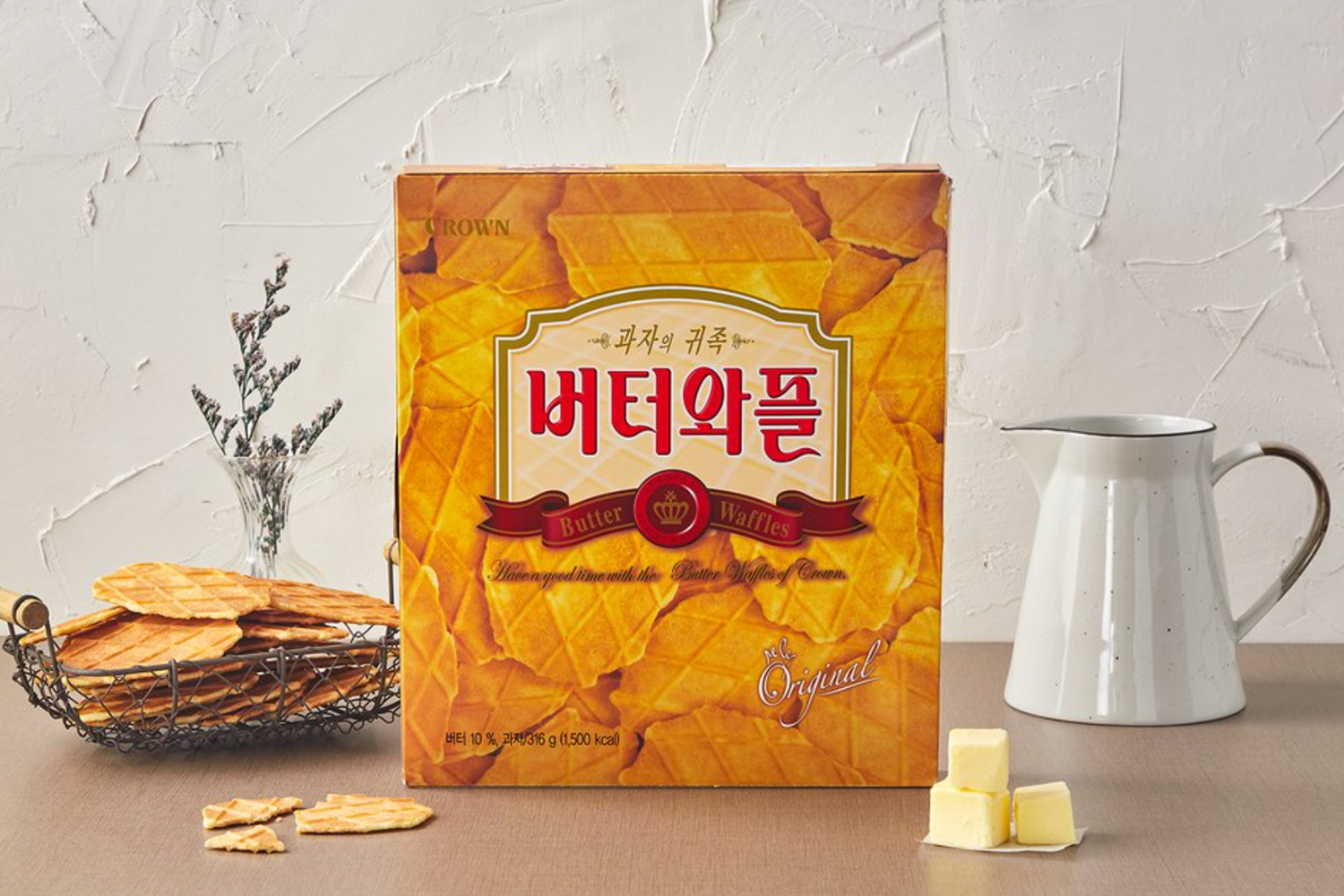 The third snack is the rustic packaged Butter Waffle snack.
As soon as you open the wrapping container, you will see packs of snacks in the box.
It has the phrase "Noble of snacks, Butter Waffle" written on the packaging.
You can tell that it's an old classic snack just from its packaging and phrases used.
In Korea, this Butter Waffle snack was released in 1997 as you can kind of tell from its catchphrase and name of the snack.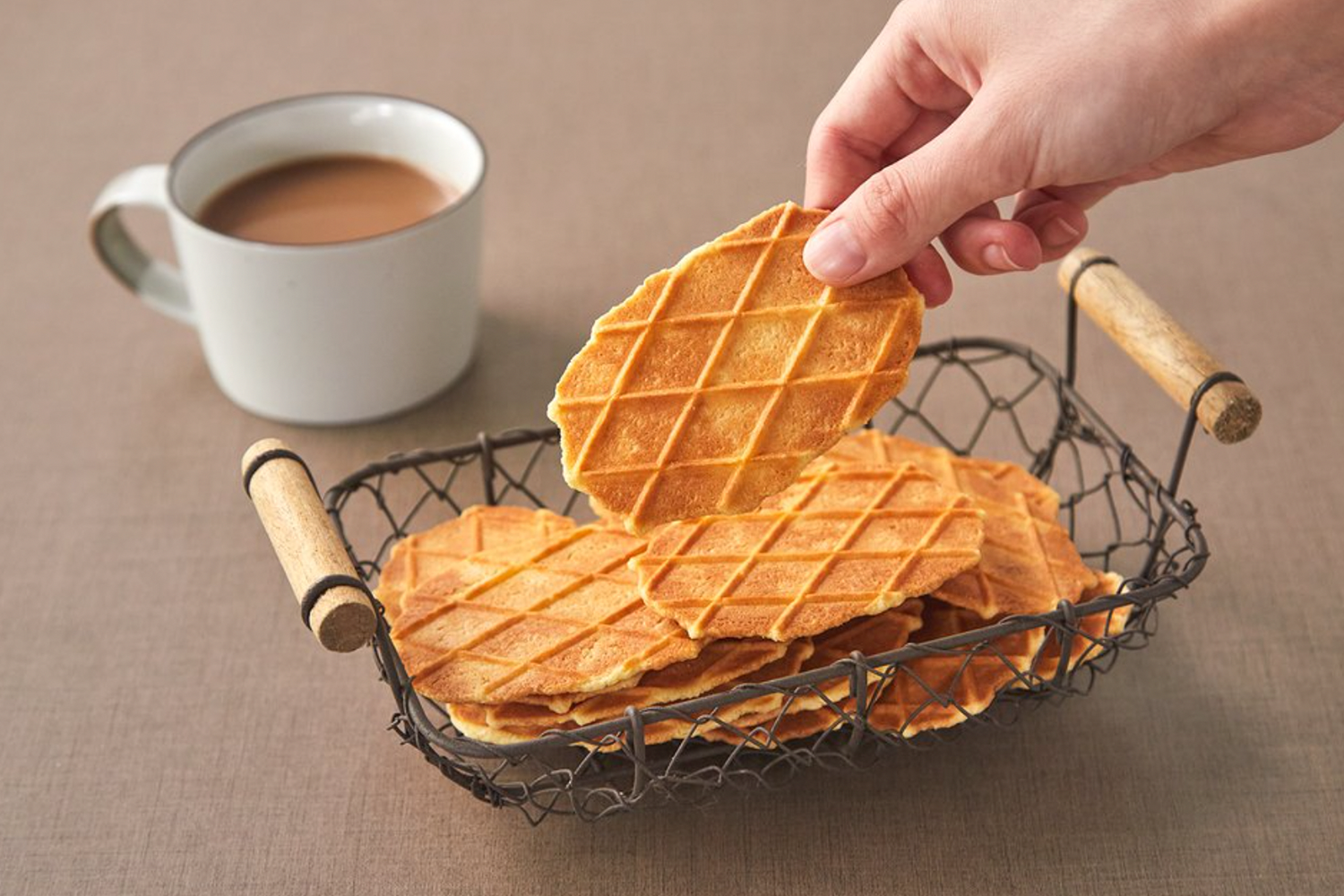 This butter waffle snack breaks easily, so when you snack on this you can have some fun breaking apart the pieces before consuming and sharing with friends.
It tastes like baked thin waffles that have a rich butter scent.
Crown

Butter Waffle



---
4. Orion
Wackle Onion Baguette Flavor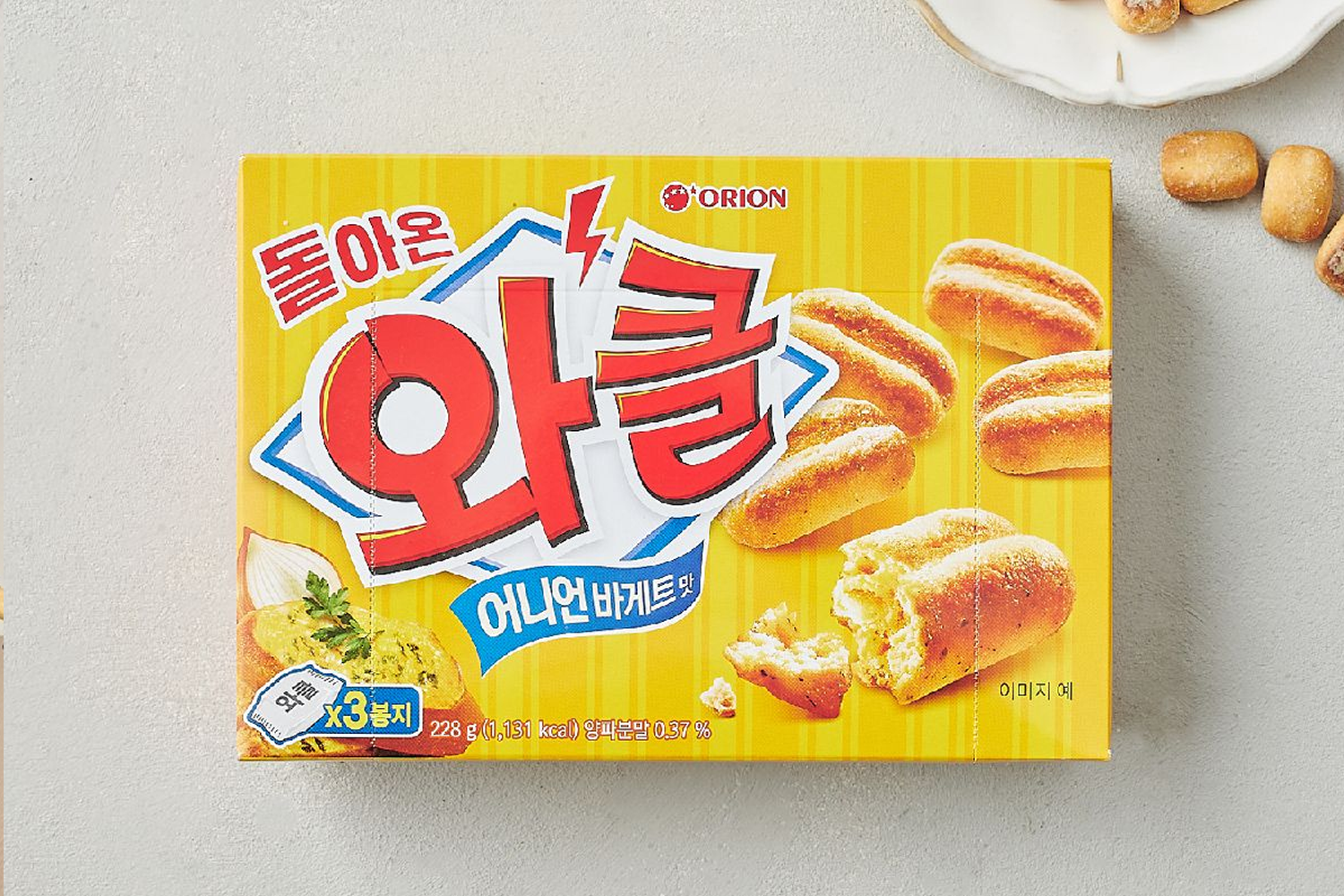 The fourth snack on our list is Wackle!
Wackle was a popular snack in Korea in the 2000s.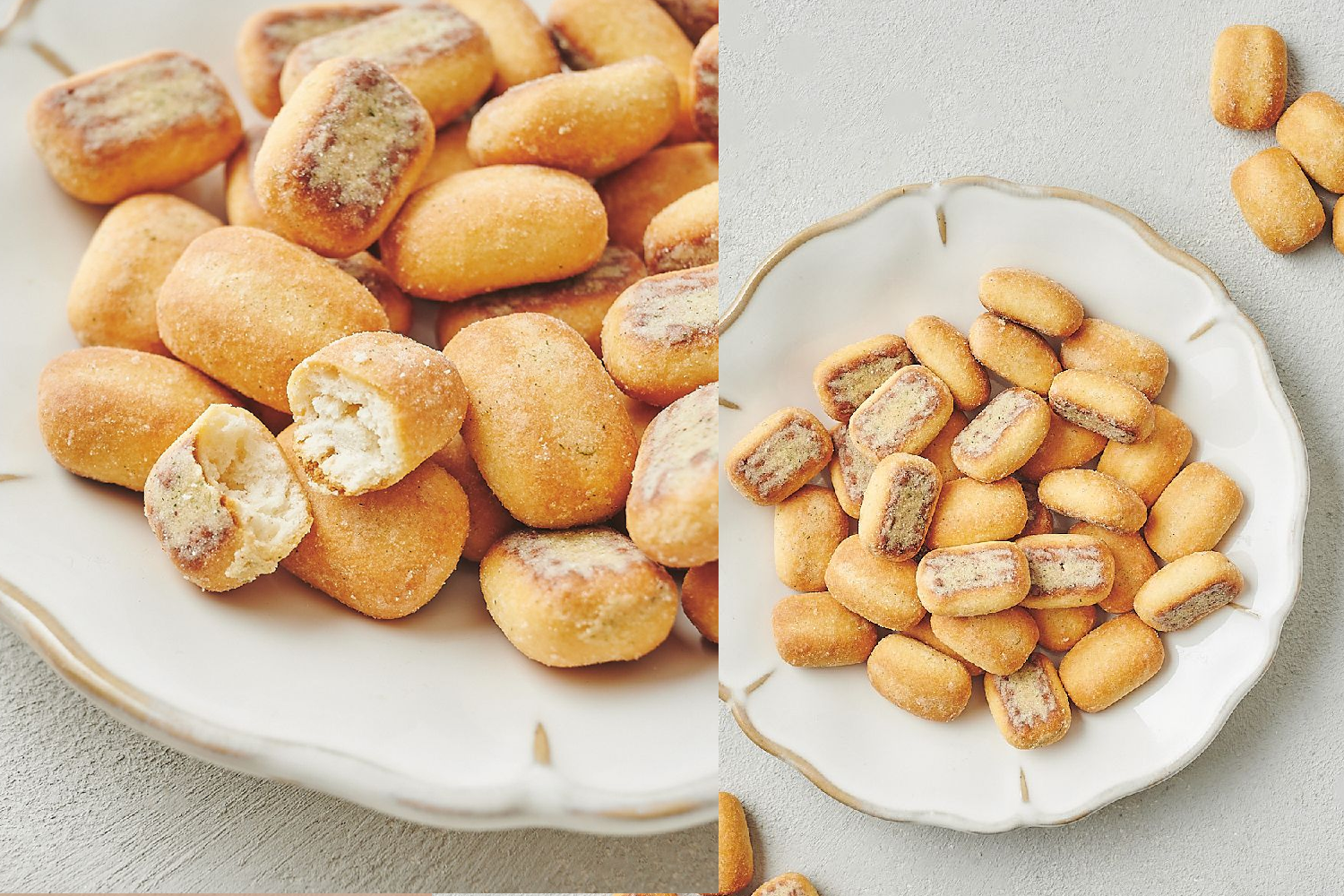 Ever since then, it was naturally discontinued.
However, this snack was released again due to its popular demand by consumers who expressed how much they missed this snack.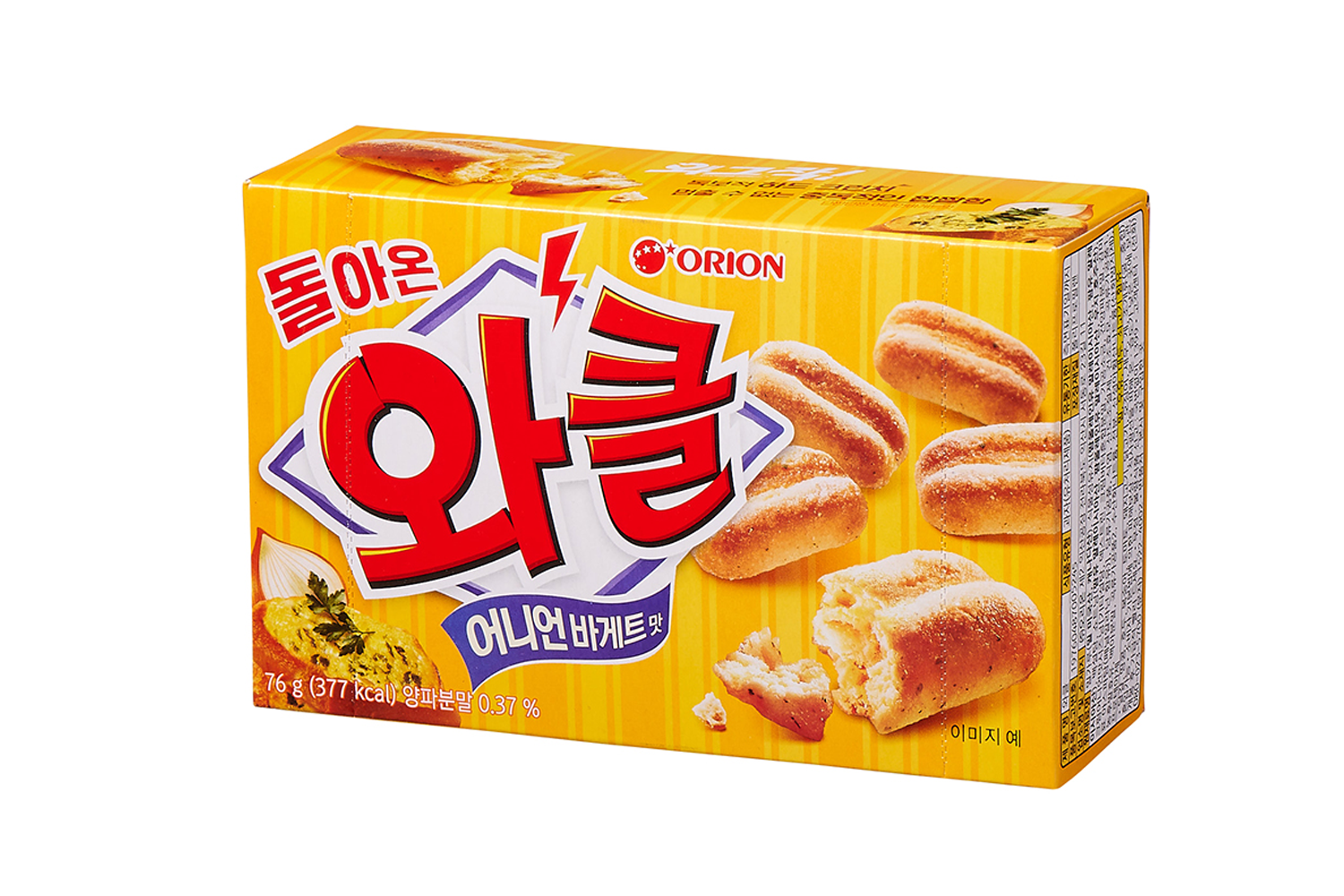 Wackle is a snack loved for its unique crispy texture and sweet and salty taste.
You can taste both savory and salty flavors of a baguette by spraying onion baguette-flavored seasoning.
Orion

Wackle Onion

Onion Baguette Flavor



---
5. Samyang Satobap
The fifth snack on our list is the Samyang Satobap.
Samyang is widely known as a ramen company that makes buldak spicy noodles.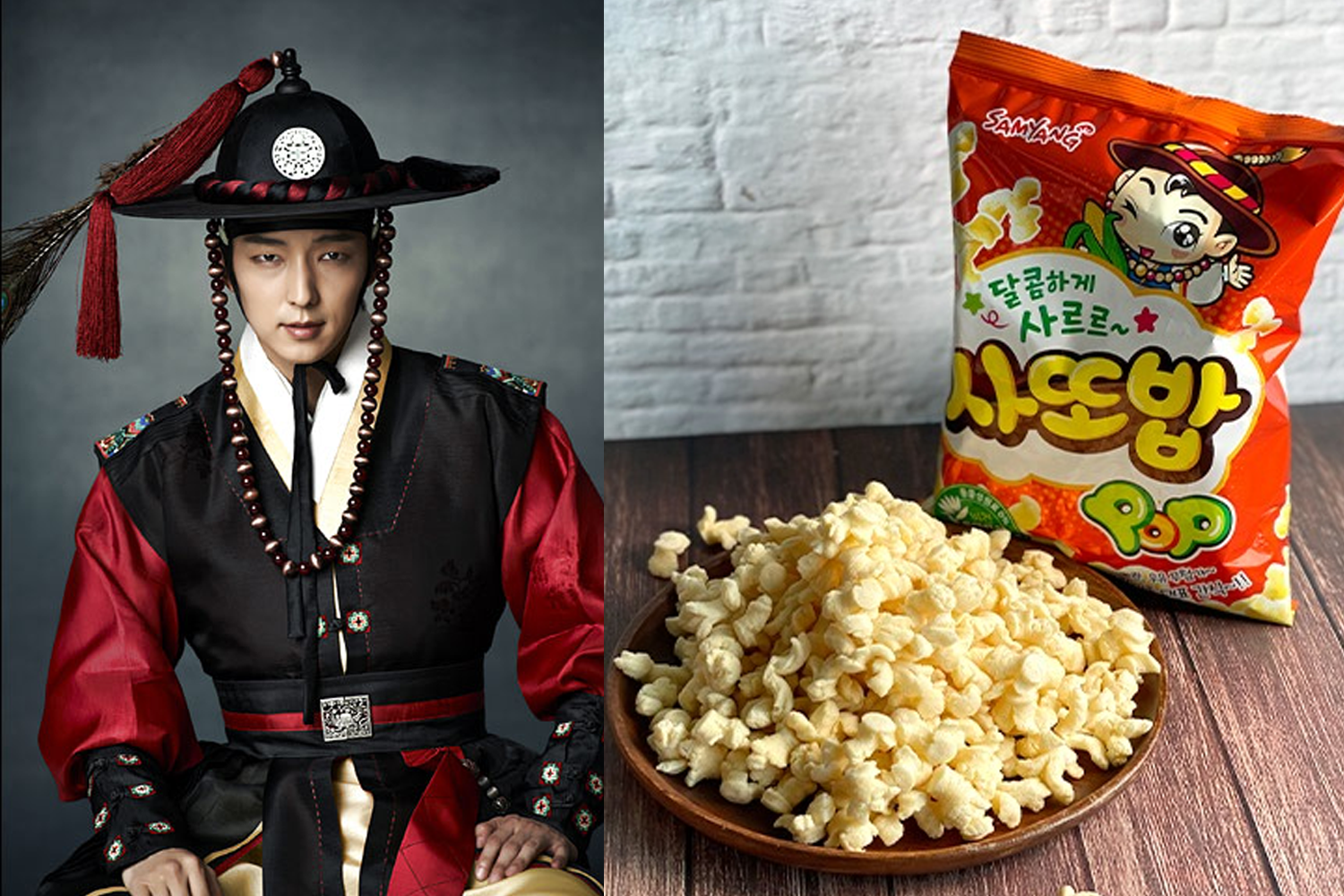 When it was first launched in 1986, this snack gained wide popularity through TV commercials.
In the famous advertisement, "Sato", a manager of the Joseon Dynasty made an appearance that boosted the snack Satobap's popularity.
Not only that, but Satobap recently became a popular topic as it received certification for being vegan.
It is a healthy snack made of corn that has a light taste.
You can enjoy it on its own while watching a movie or pour milk into it to make cereal.
Samyang

Satobap



---
6. Lotte Pada Coconut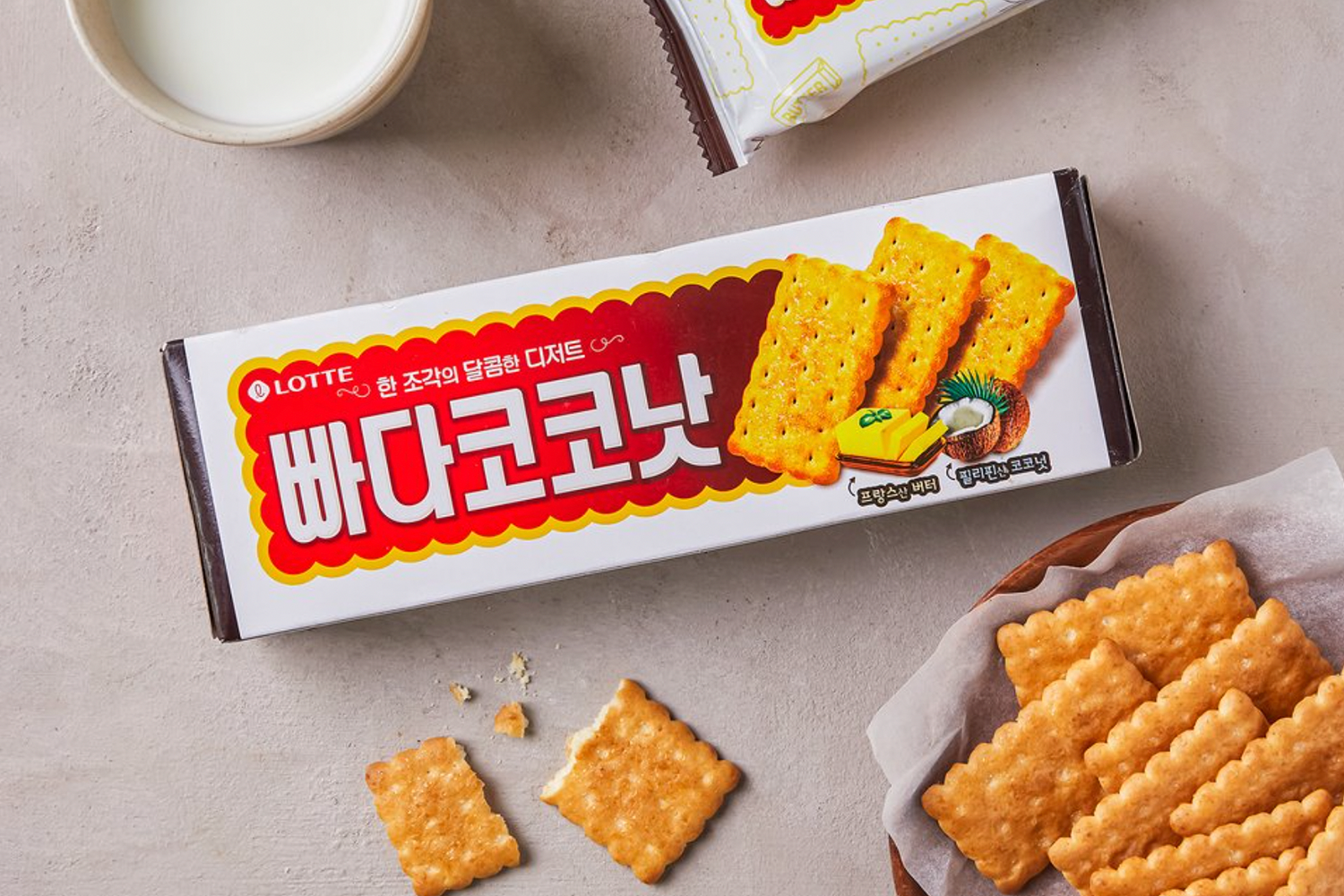 The last on our list of Korean classic snacks are Pada Coconut.
Pada Coconut is a classic snack that is old-fashioned as it was released in the 1980s and kept its design.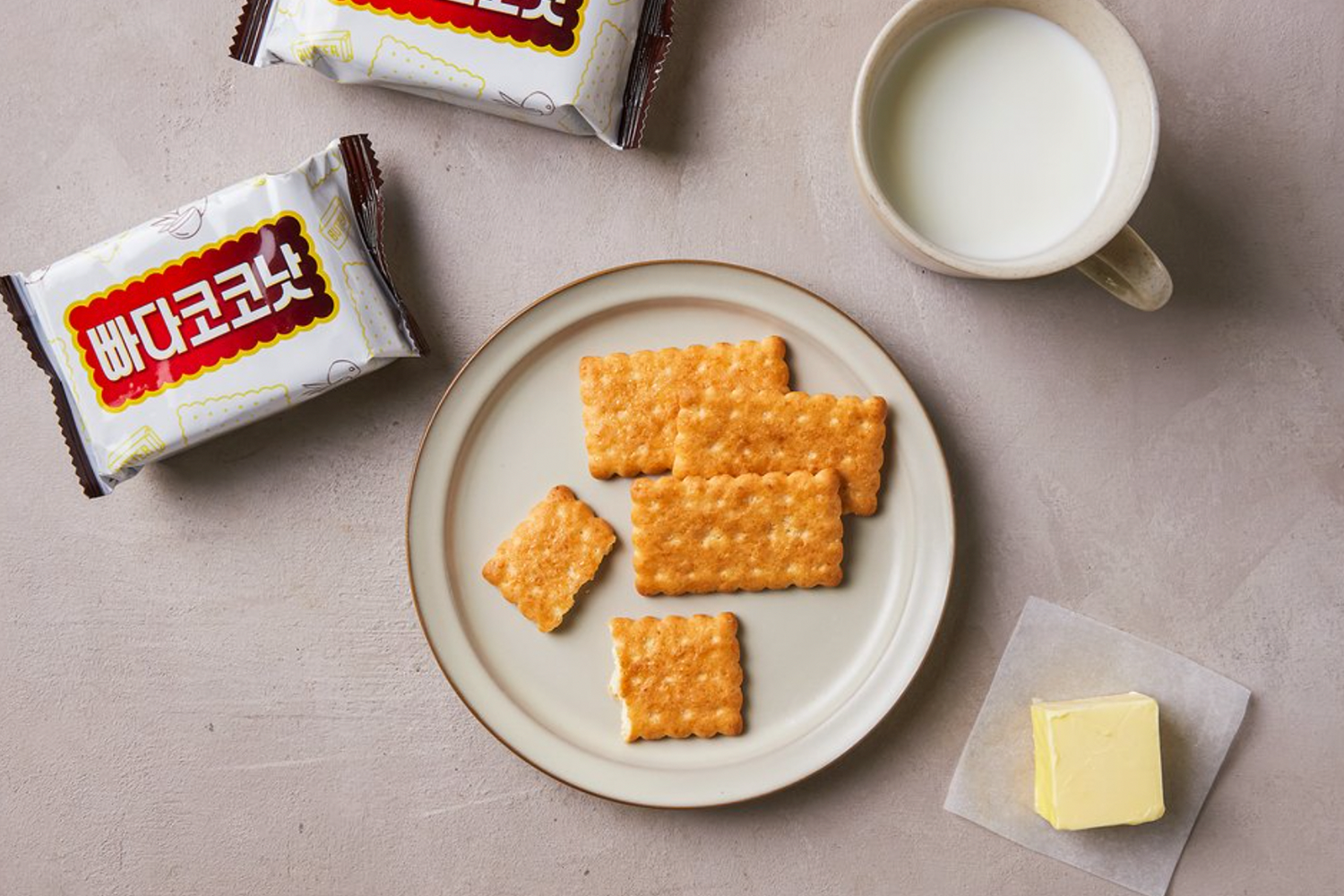 The name of this snack is "Pada Coconut" but it originated from the words "Butter Coconut".
In Korea, back in the 1980s, Engish was not as common so it was how Koreans pronounced the word "butter".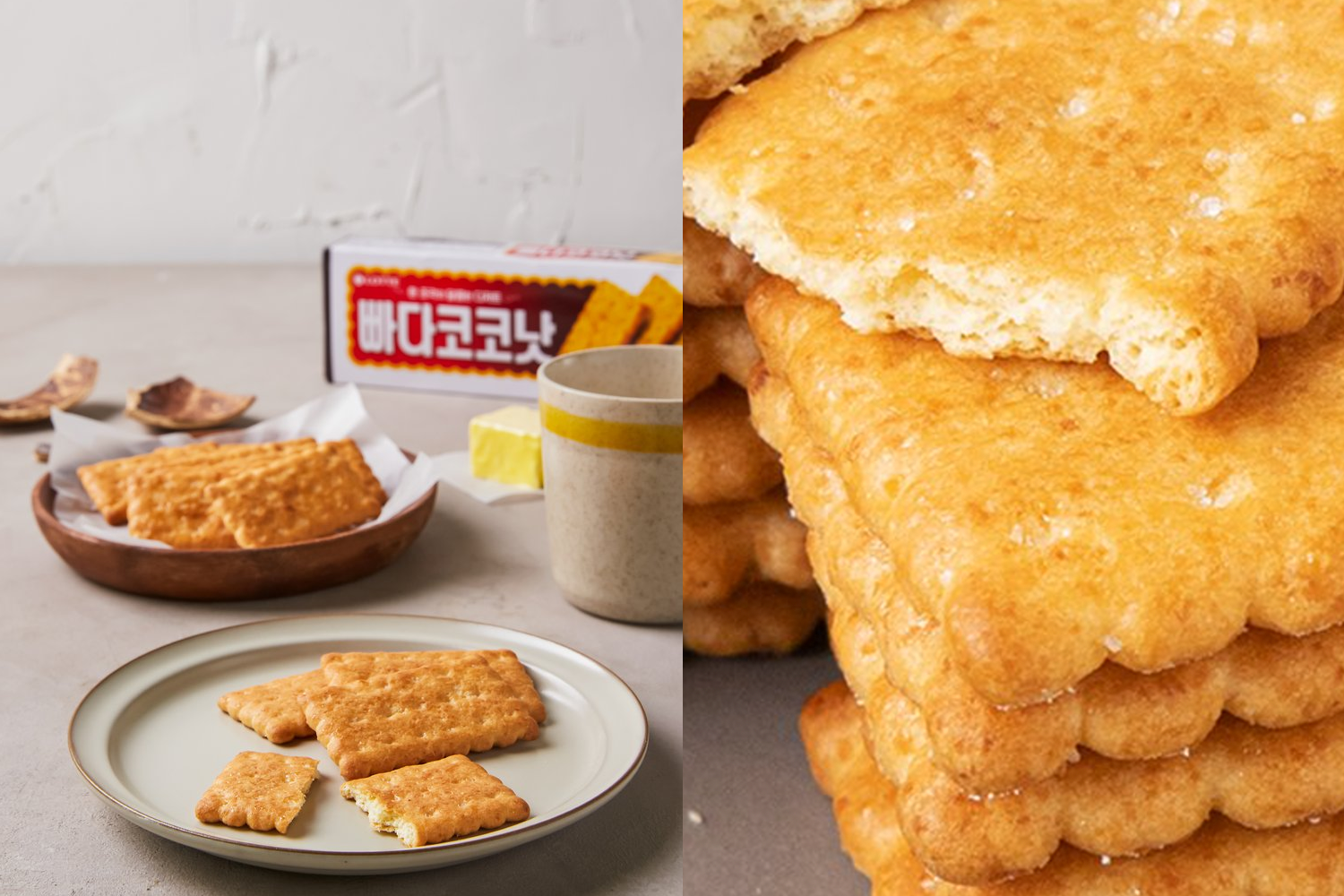 You can also get a little history lesson with this snack!
It's an addictive taste with butter and coconut and is popular among the older generation.
It is also popular among the younger generation as well so you need to give it a try!
Crown

Pada Coconut



---
Today we looked at a list of classic snacks that have been loved in Korea for a long time.
You may think that they are old-fashioned from their packaging, but you are missing out if you pass by without giving it a try!
If you're looking for classic Korean snacks to try, click the links in the description and purchase conveniently through our Creatrip website.
---