Risabae's Winter Beauty Recommendations
Winter makeup recommendations and tips from famous Korean YouTube star Risabae!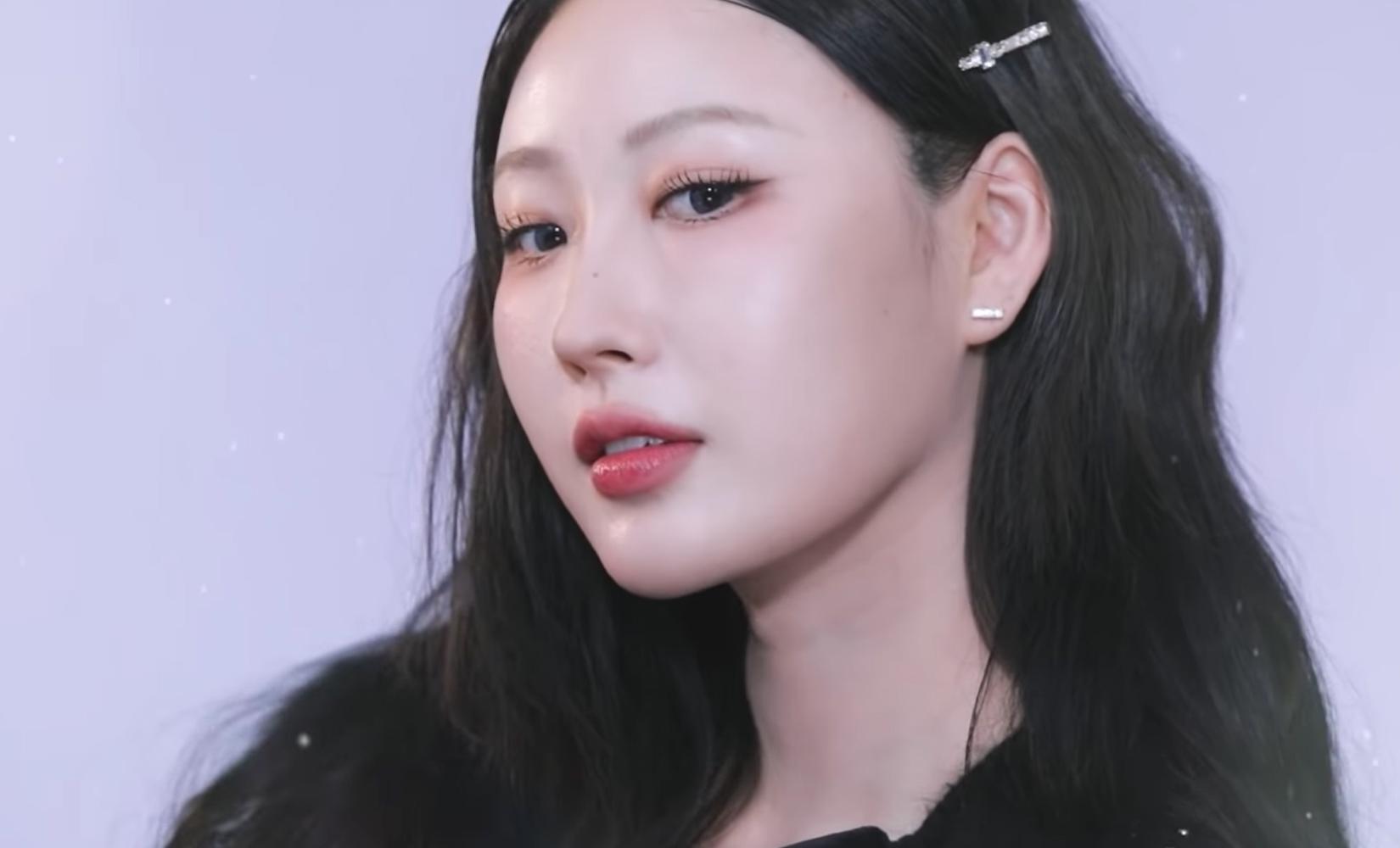 Source: Risabae YouTube
With winter in full swing, it's important to customize your beauty routine to suit the lower humidity and cold, windy conditions.
In the summer many tend to want more mattifying products to hold up against sweat and oils, but winter is a different story.
Additionally, styles and color schemes differ from season to season, so you may be looking for new products to suit the winter vibe.
Today let's take a look at Korean beauty YouTuber Risabae's recommendations for winter makeup.
---
Who Is Risabae?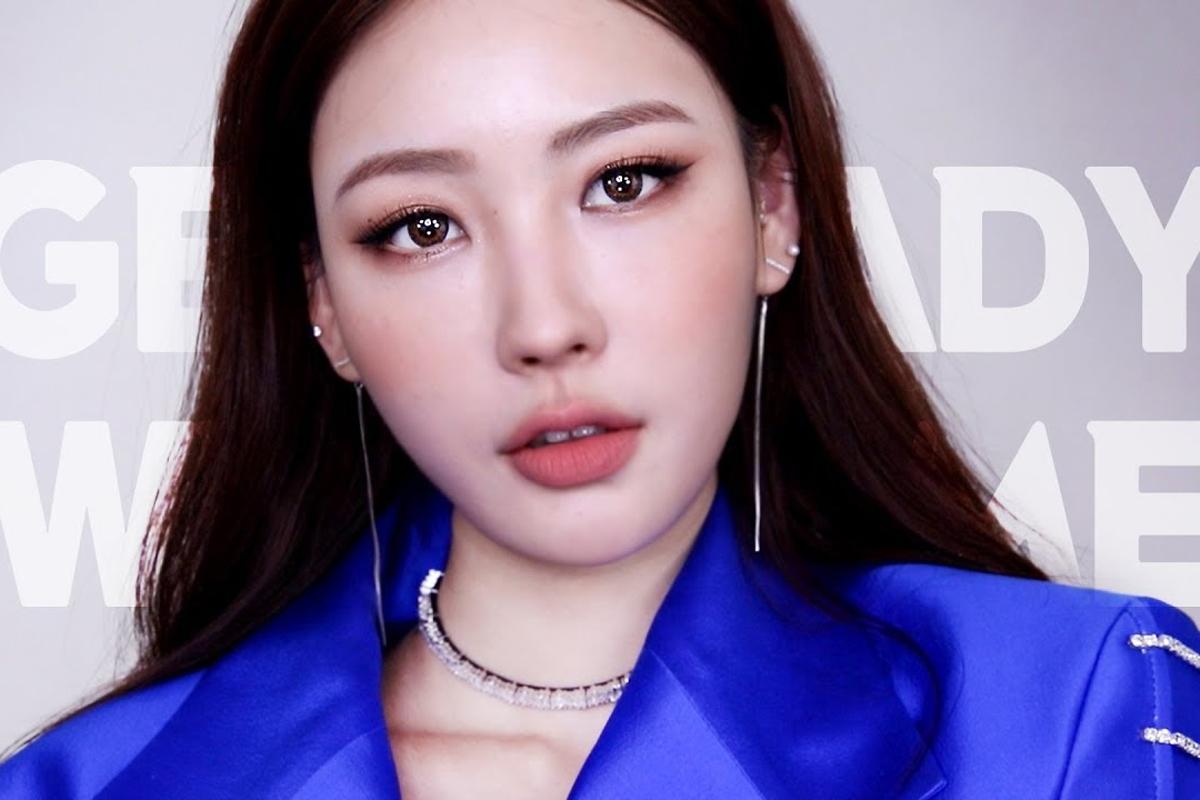 Source: YouTube
If you were to ask, "who is one person you know among beauty content creators in Korea?", most people would say "Risabae".
She is very popular for her diverse content and makeup knowledge, with qualifications and a career in professional makeup.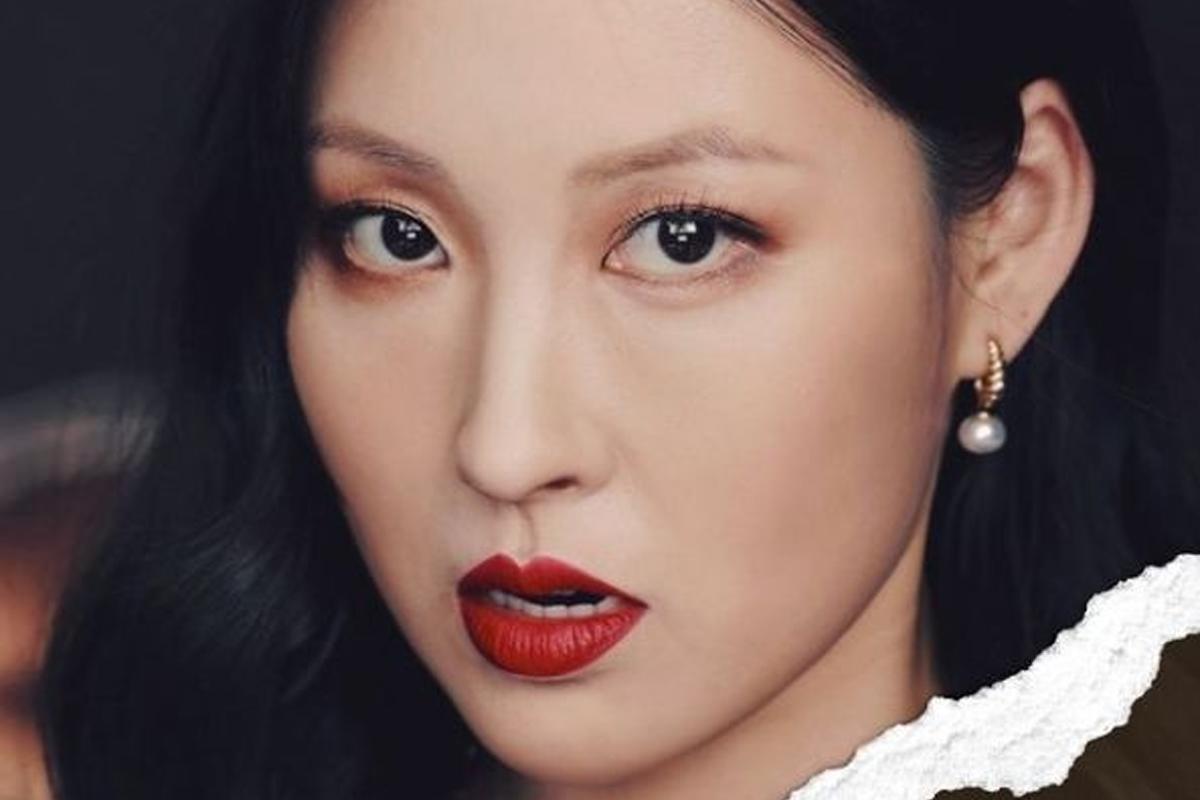 (Source: SBS뉴스) Penthouse Cheon Seo-jin makeup look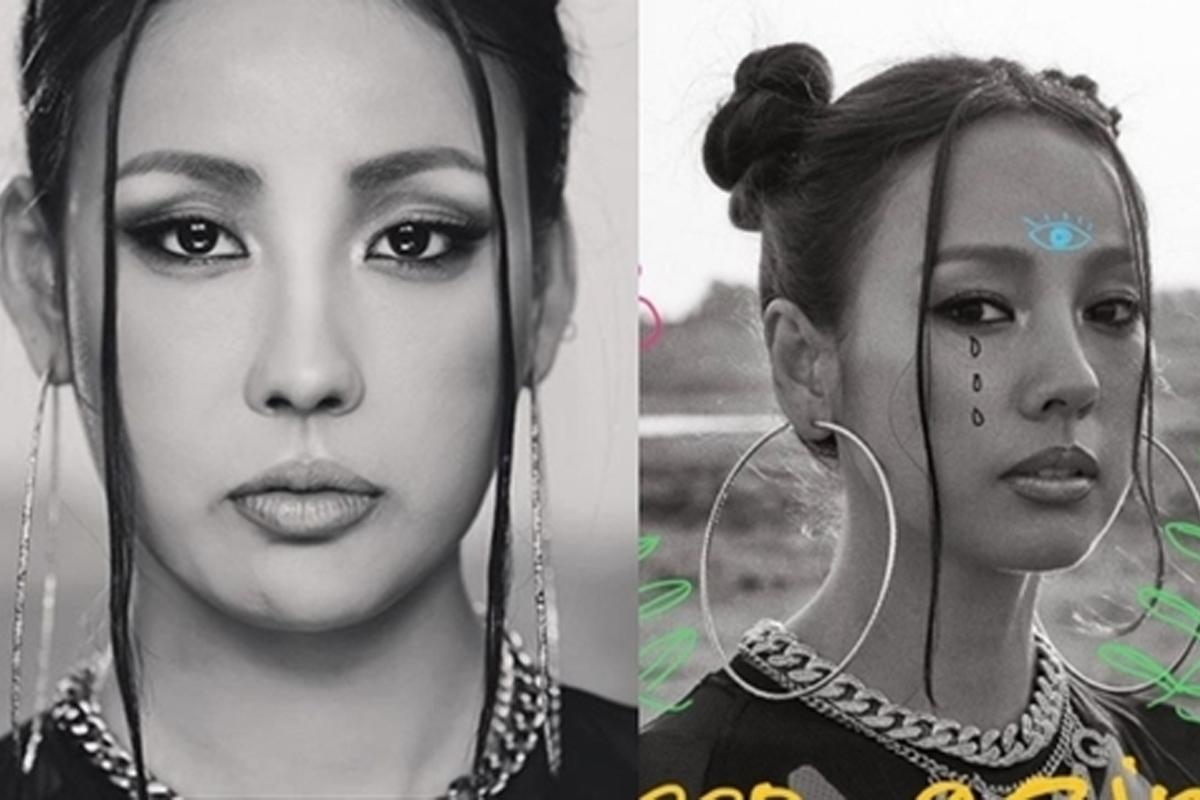 (Source: 스포츠월드) Lee Hyori's alter ego Linda G makeup look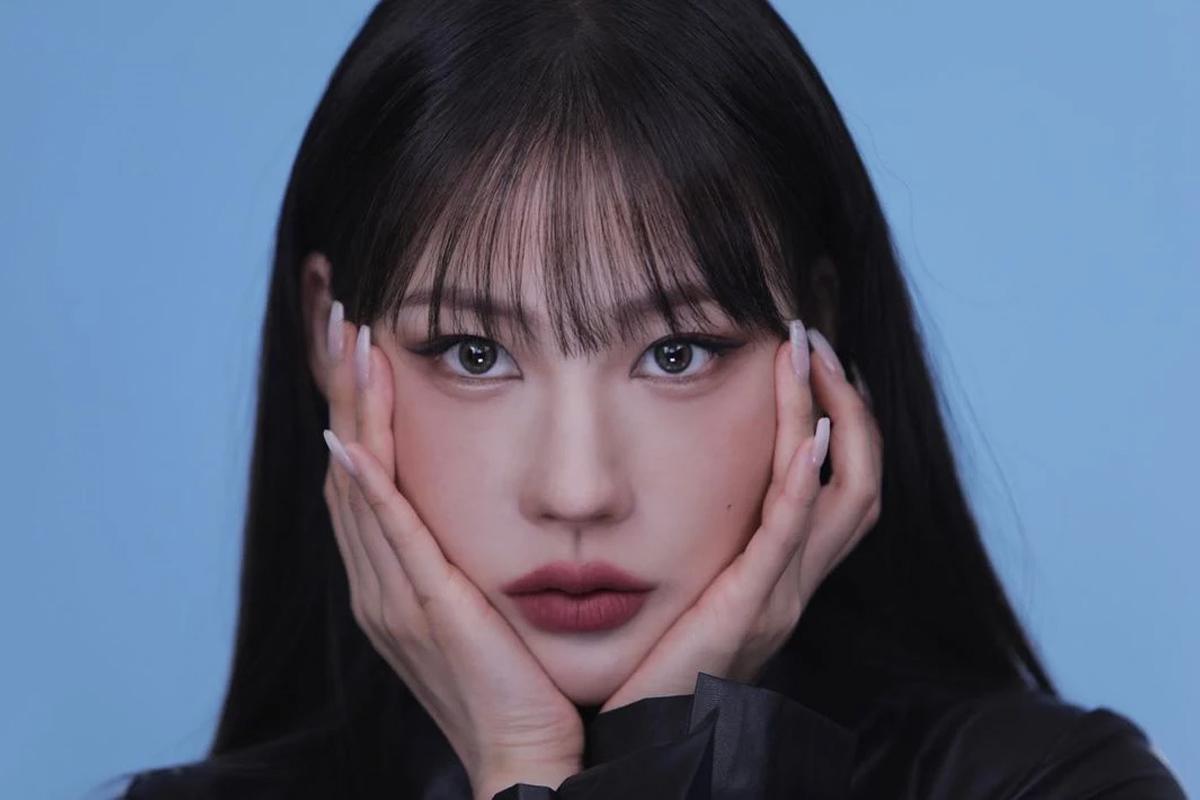 (Source: 위키트리) Street Woman Fighter's Noze makeup look
All three photos above are makeup looks Risabae has done to transform herself into celebrities.
People are often shocked to find out that these are actually not the original person, but just skilled makeup effects.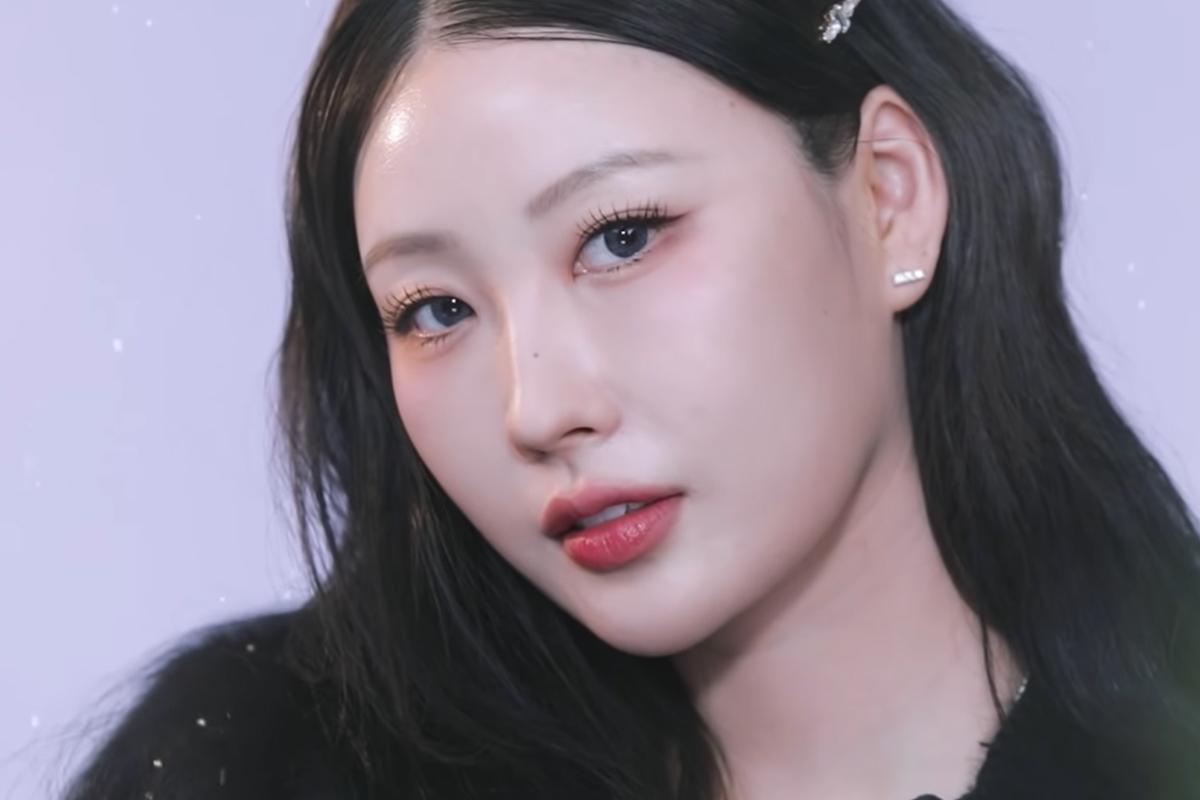 Source: 유튜브
Now that you know who she is, shall we take a look at there winter makeup for this 2021-2022 season?
---
Base
Espoir Pro Tailor Be Glow Stick Foundation
Price: 28,000 won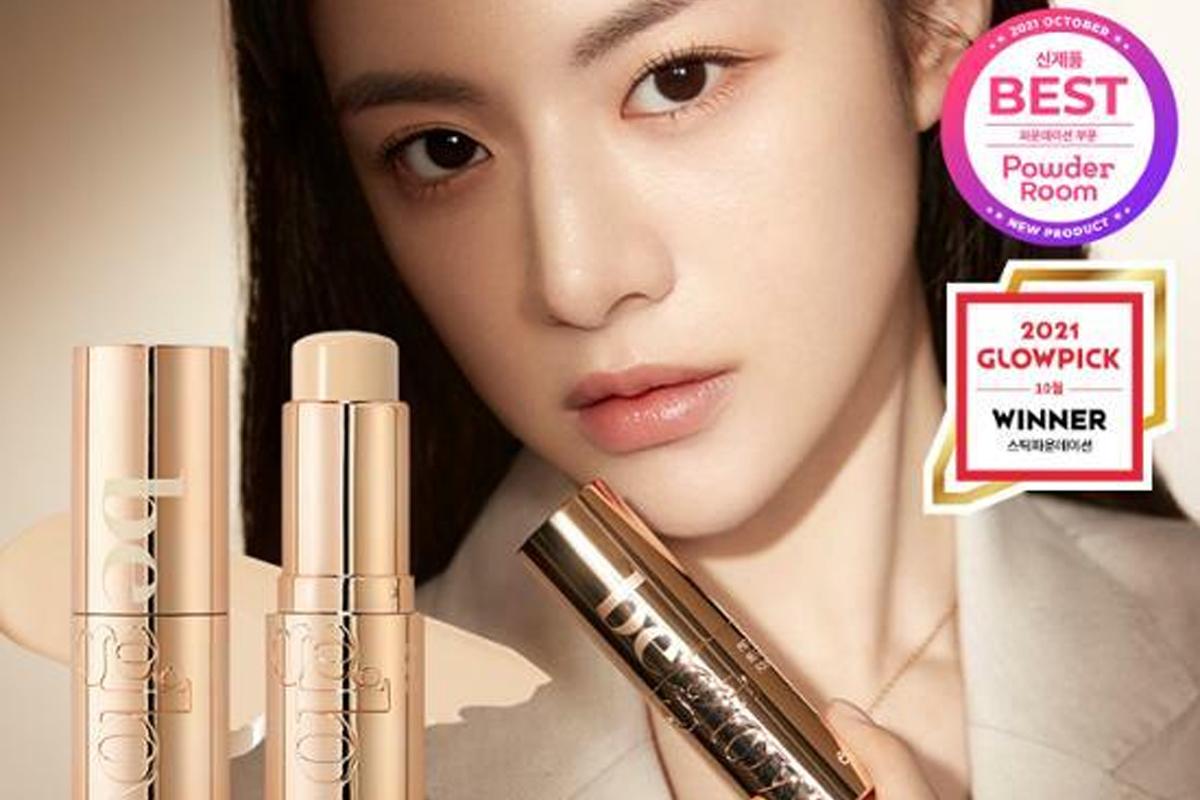 Risabae's technique is to use one tone for most of your face that matches your skin tone well, and then one that is a bit lighter in the center of the face to brighten. She used the shades Ivory and Vanilla.
These days, since the air is dry it is good to use a foundation that is more moisturizing, so a glowy, dewy foundation is what she looks for in winter.
This particular foundation she recommends unfortunately only comes in 4 shades, but you can use any dewy or hydrating foundation that works for you. For a stick foundation that has a wider shade range, you can check out Makeup Revolution's Fast Base Stick Foundation.
When blending, try misting your cushion puff then tapping it out.
It's best to apply only as much as you need and not overdo it or it can end up looking cakey.
Make Up For Ever Ultra HD Setting Powder
Price: 57,000 won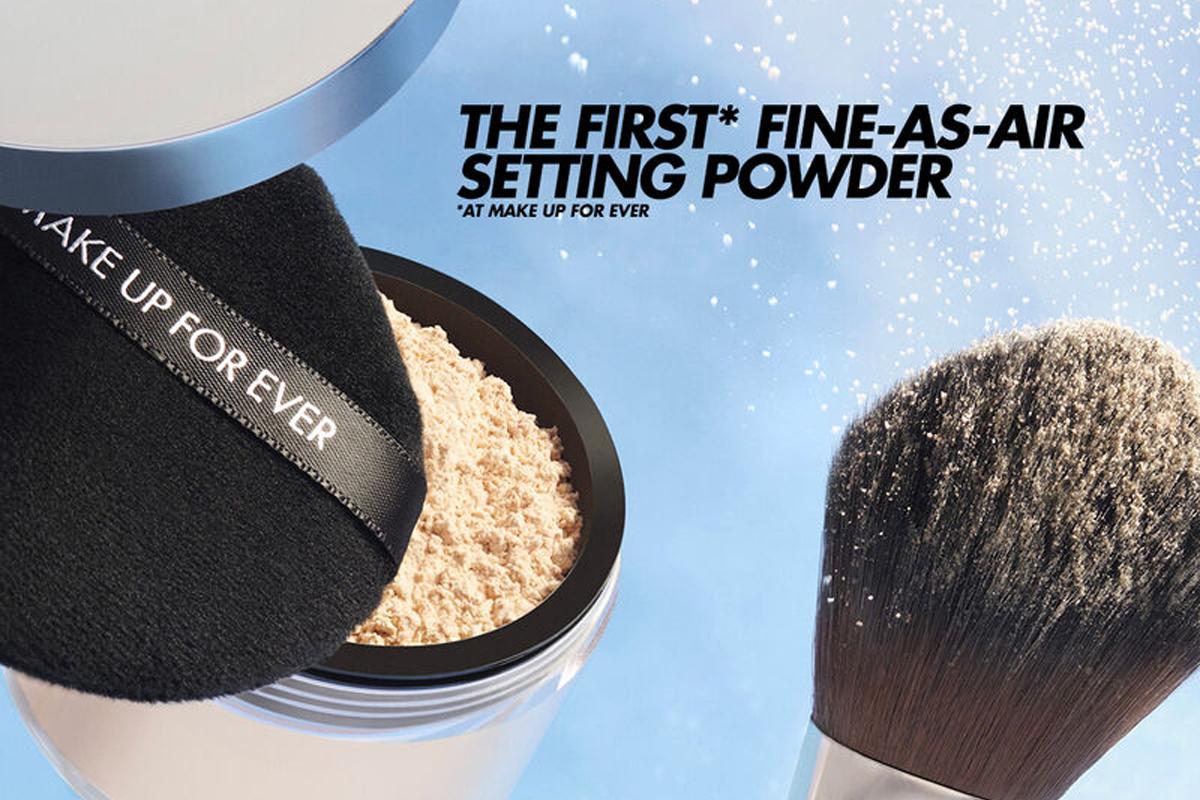 You don't want to use too much powder since it is drying, but just enough to lightly set your foundation in the areas where you experience creasing such as smile lines, around the nose, and around the eyes. Apply by tapping rather than in a sweeping motion.
Risabae uses the shade Pale Lavender.
---
Nose & Eye Contour
Peripera Ink V-Shading
Price: 8,400 won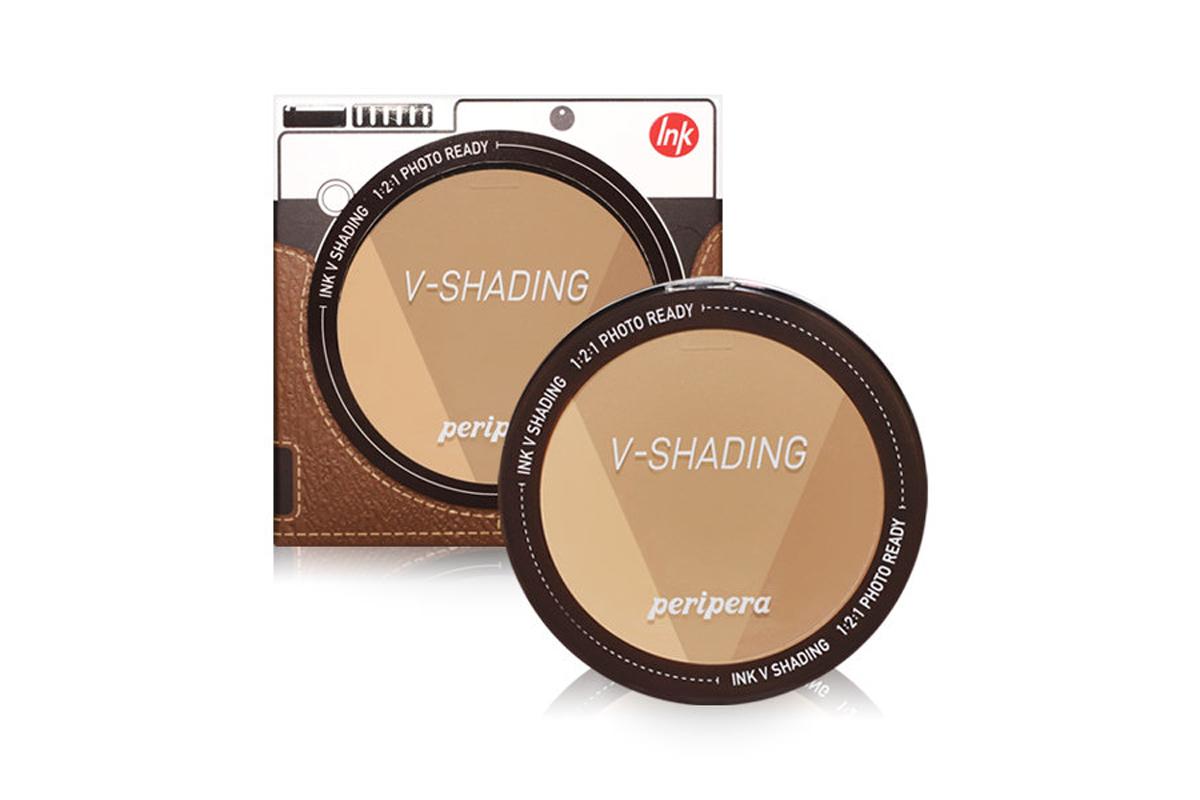 When contouring the nose, pay attention to the shape and use a light hand so that you don't end up with an overly exaggerated look.
Start by applying your contour shade (Risabae uses Hazel Gray) just under the tip of the nose, then around the ball of the nose using short strokes, brushing up towards the center of the nose. After that, lightly add contour across the nose to add definition between the bridge and tip of the nose, then starting at the corners of the eye brush outward, working your way down to define the bridge.
To finish, blend by patting with a puff to make it look more natural.
JUNGSAEMMOOL Masterclass Eyeshadow S Brush
Price: 14,000 won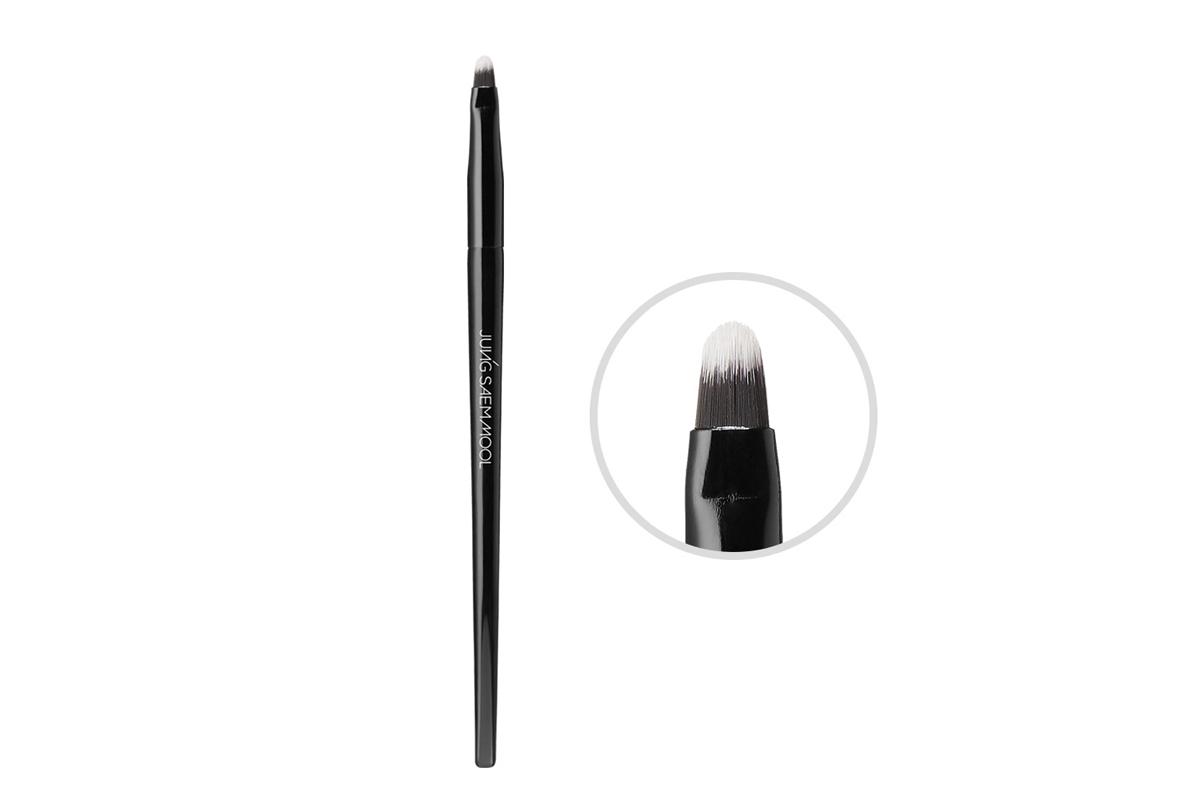 You can use a small shader brush to contour under the eyes the create the aegyo sal look popular in Korean makeup.
You can also contour the corners of your mouth upward to create a pretty mouth shape.
---
Brows
STILA Stay All Day Waterproof Brow Color
Price: 57,000 won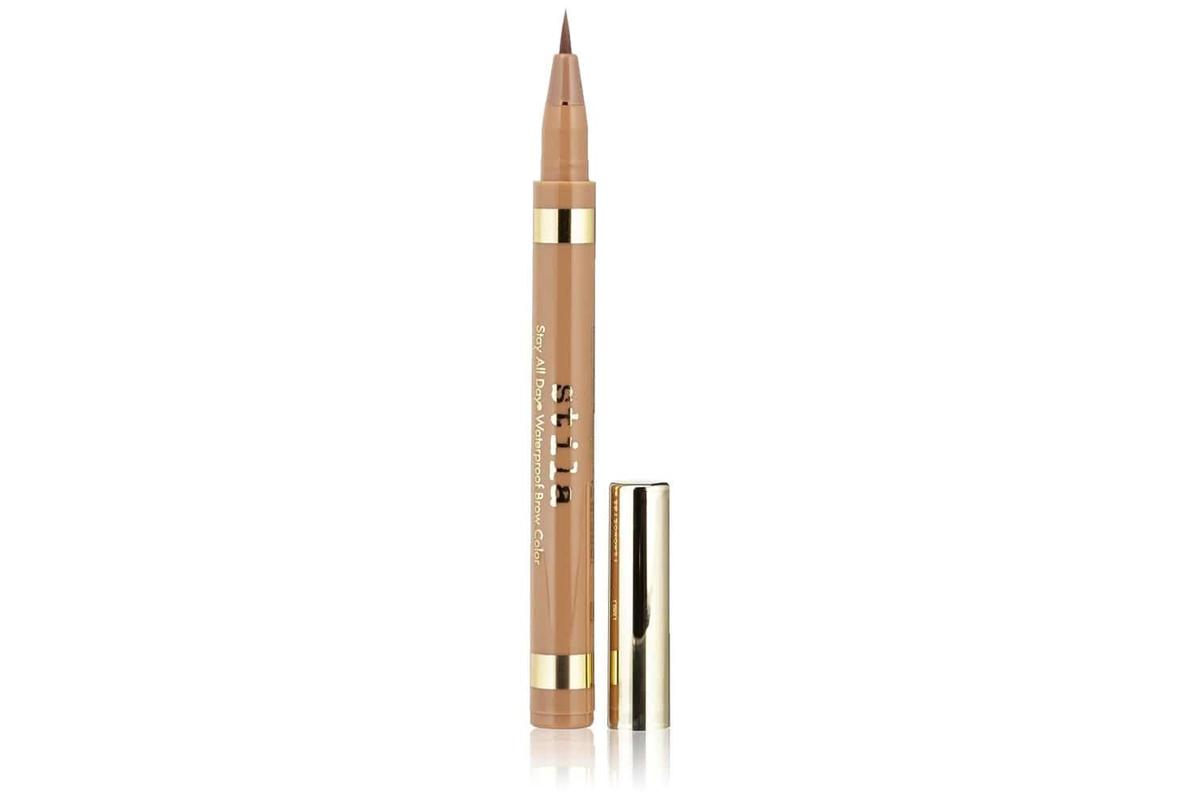 Risabae recommends this pen-style brow product in the shade Light to fill in the brows in a way that looks very natural and is easy even for those not very experienced or skilled with makeup technique.
She lengthens the tail for a "winter vibe".
ETUDE Bare Edge Brow Fixer
Price: 10,000 won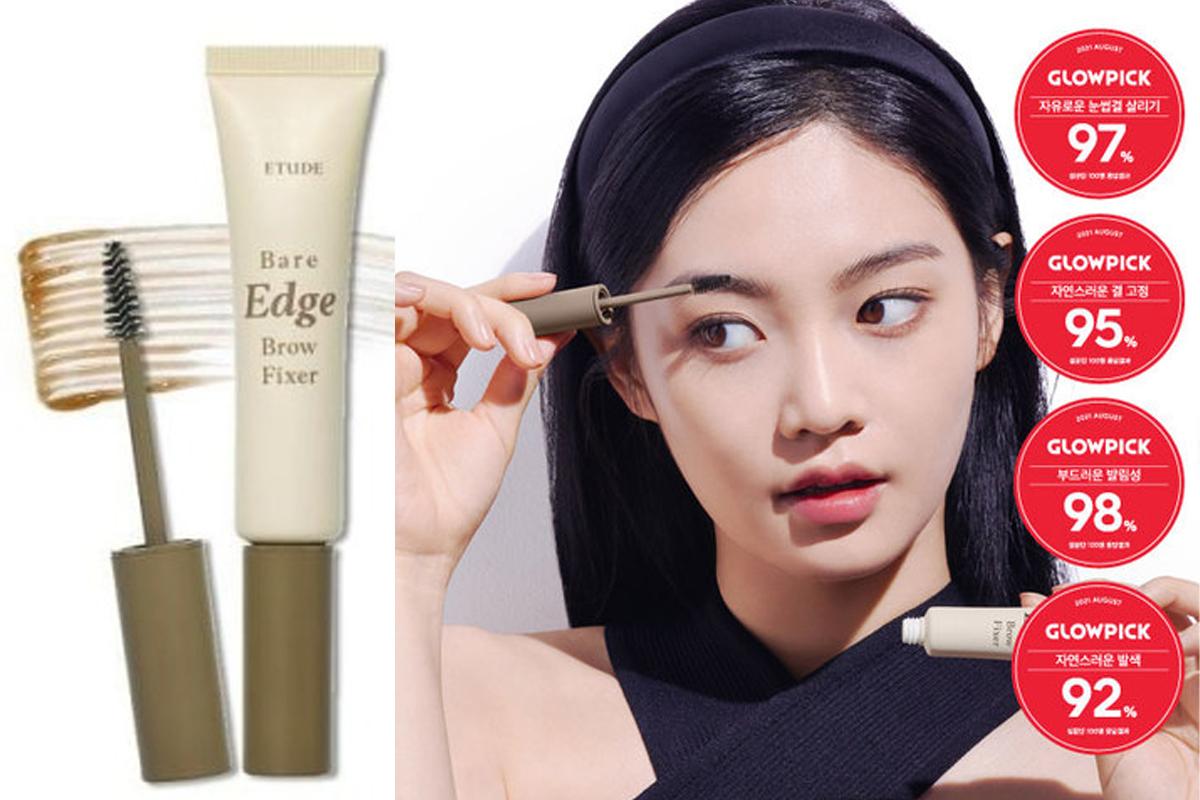 It's a thick, gel that looks almost like honey, but has no color when applied. It accentuates the brow hairs and sets them in place effectively.
If you want your front brow hairs to stand up more, you can apply the product and hold the hairs in place with the brush until the product dries enough to hold them in place.
---
Eyes
Dear Dahlia Dream Lash Curler
Price: 16,000 won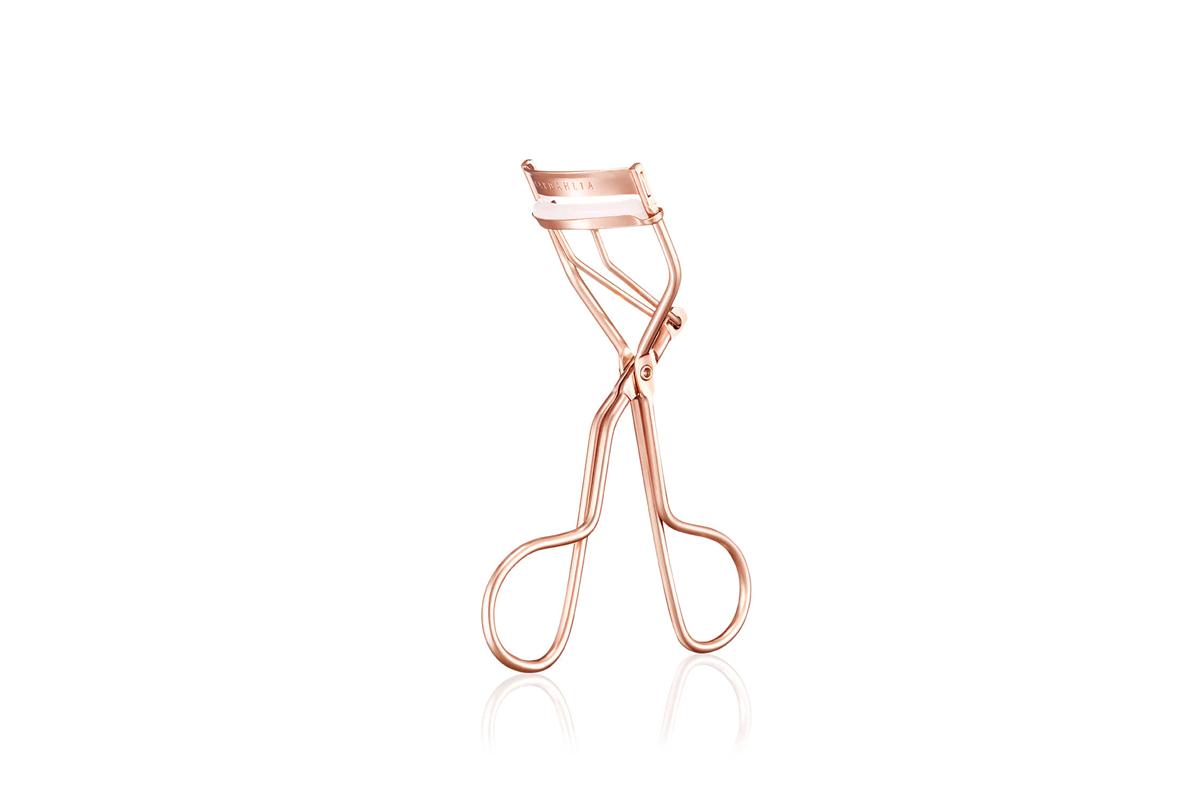 After combing through well, curl the lashes upward using a slightly heated curler.
APRILSKIN Numbering Eye Palette #02 Cooler Than Me
Price: 27,000 won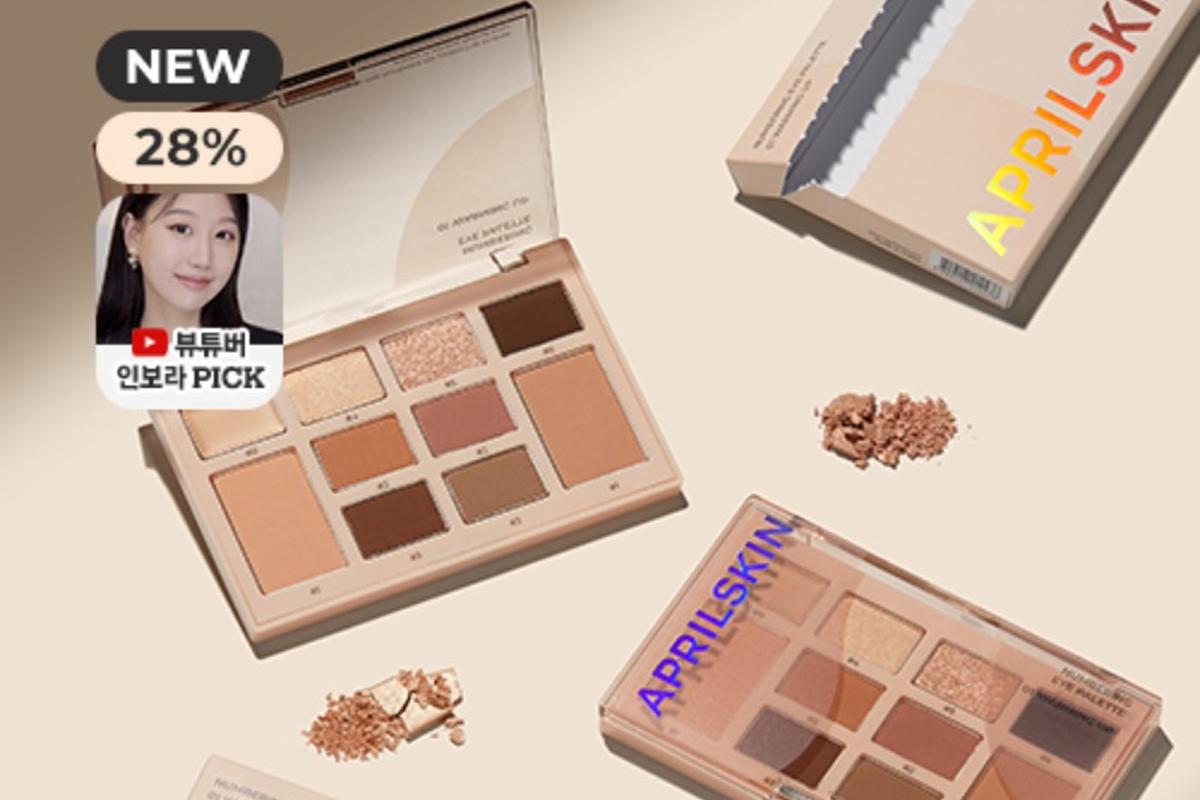 This palette has nice mix of cool neutrals and blush-y tones that are versatile and great for daily looks.
First, apply a small amount of eye-primer included in the palette and then color.
MAC 217 Blending Brush
Price: 32,000 won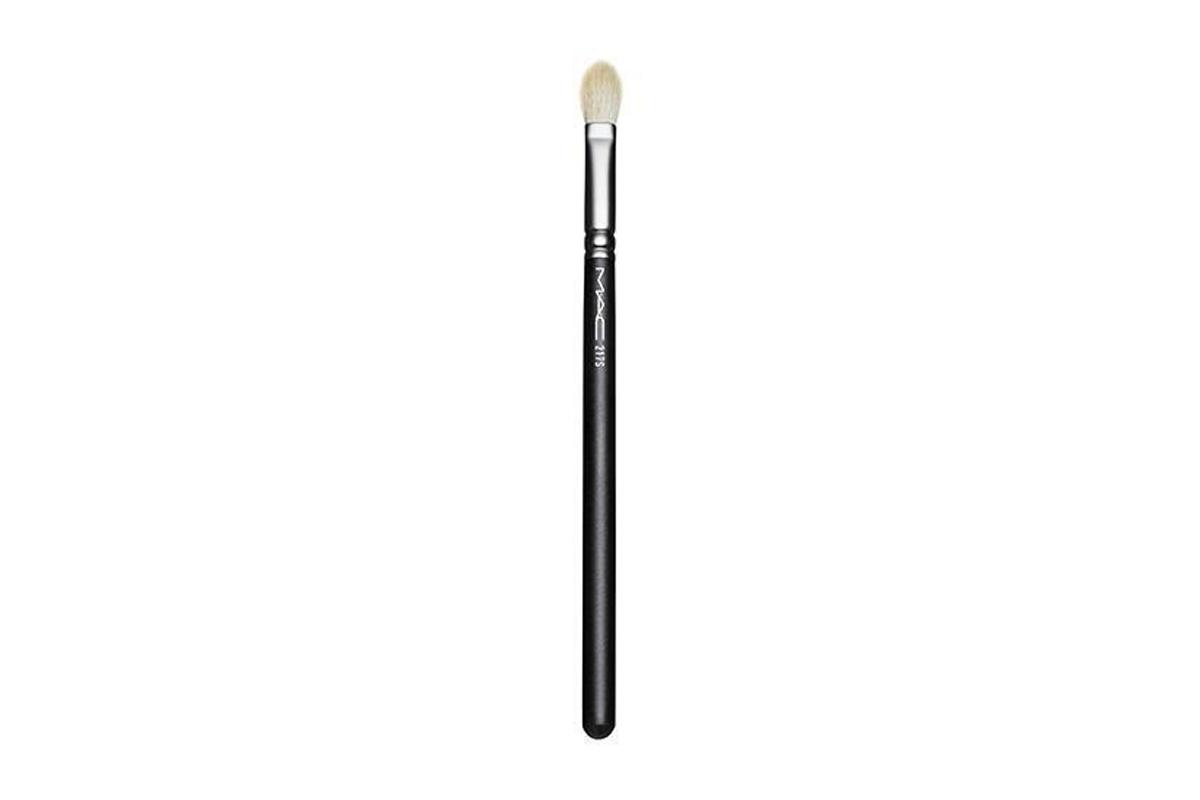 Using a brush, apply the second color from bottom to top and lengthen at the outer corners.
If the shadow is too dark, the lashes won't pop, so use a light hand.
Next, shade under the eye starting from the outer corner.
BBIA Last Auto Gel Eyeliner #11 Linen Beige
Price: 6,500 won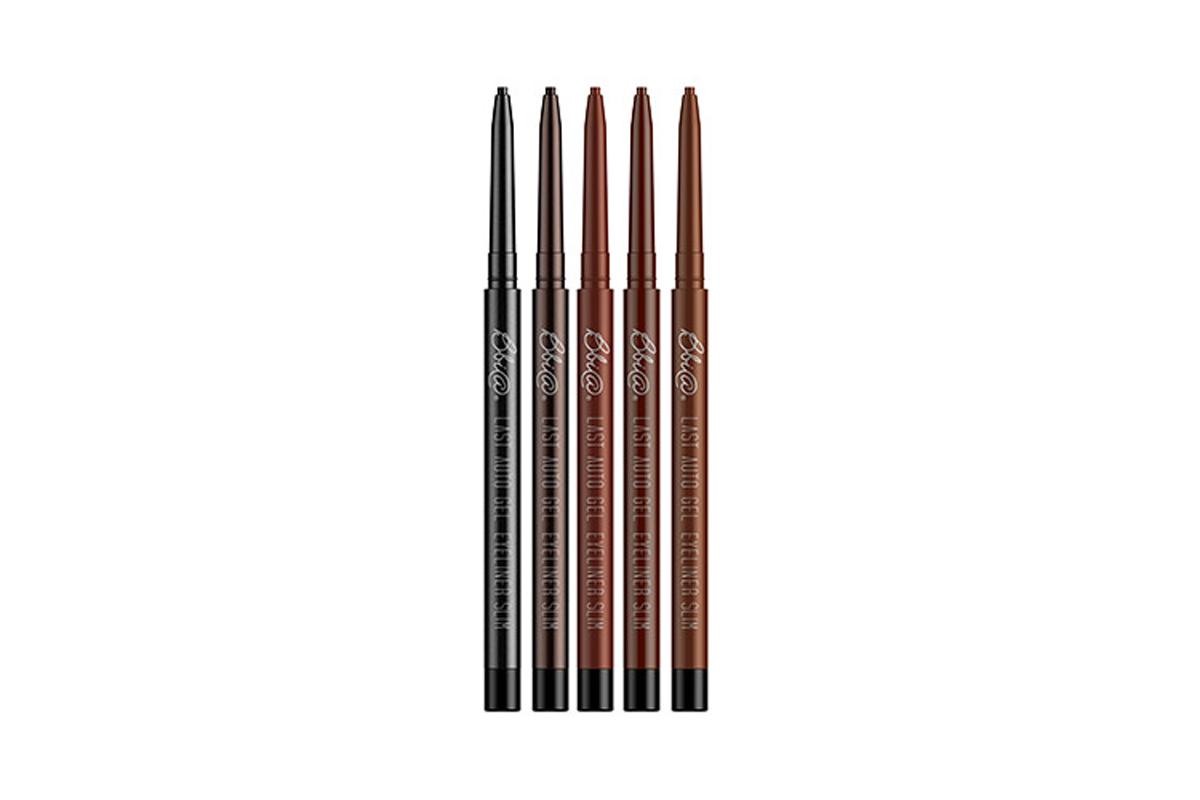 This is beige skin-tone gel pencil liner.
You can apply this under the eye to brighten. Applying too much can make you look puffy and swollen though, so apply only the width of the pencil.
Finally, blend out with a cotton swab.
Espoir Pro Point Concealer Brush 118
Price: 18,000 won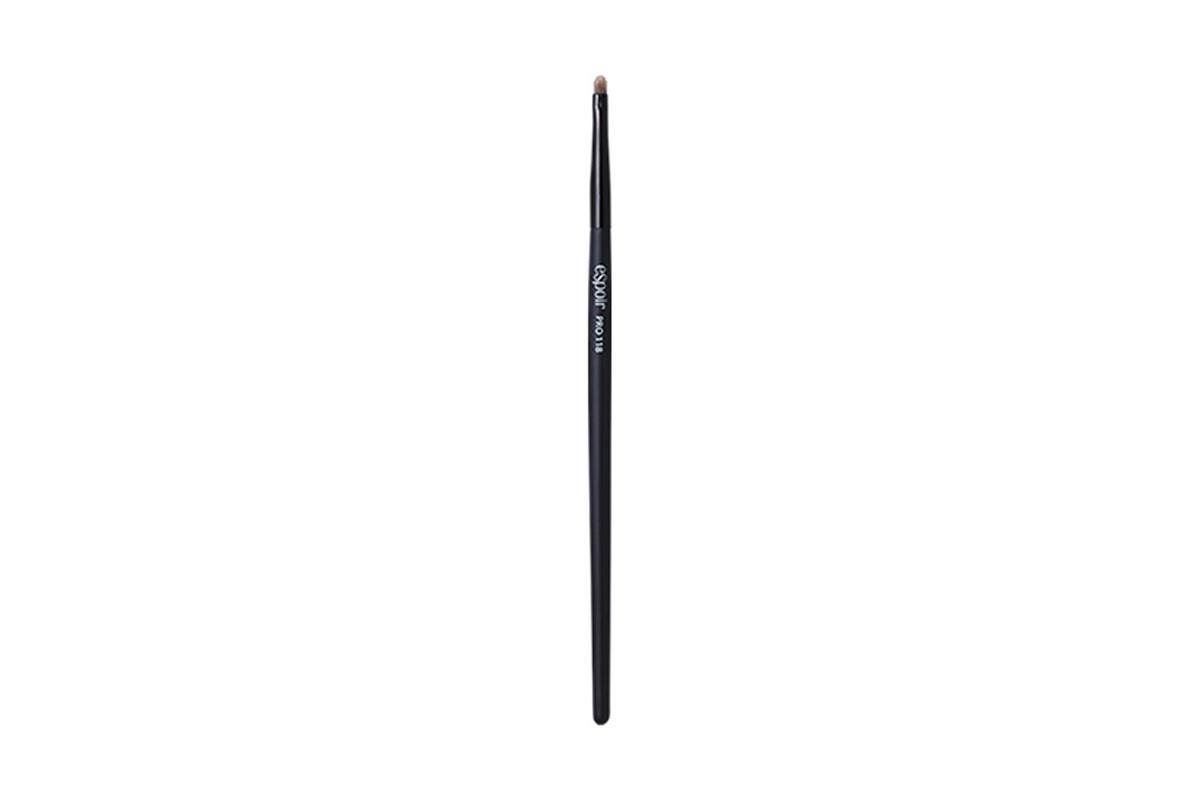 With the point of the brush, apply shade #4 on top of the beige liner before it dries.
This will create a cleaner look.
FILLIMILLI Bullet Eyeshadow Brush 534
Price: 5,000 won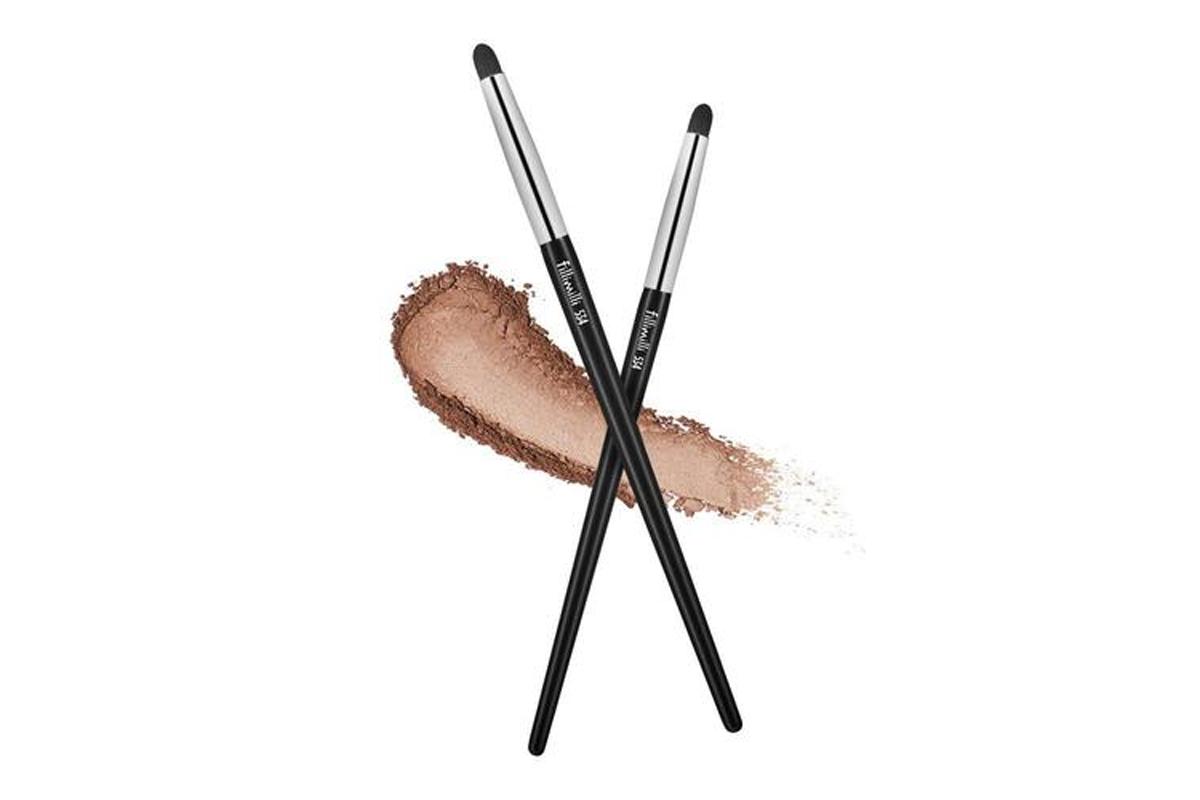 Apply the mauve shade #2 on the lid in a windshield wiper motion, working your way up from the lash line again.
Add a little shadow to the outer corner of the bottom lash line to open up the eyes.
A'pieu Born To Be Madproof Thin Pencil Liner #03 Brick Brown
Price: 10,000 won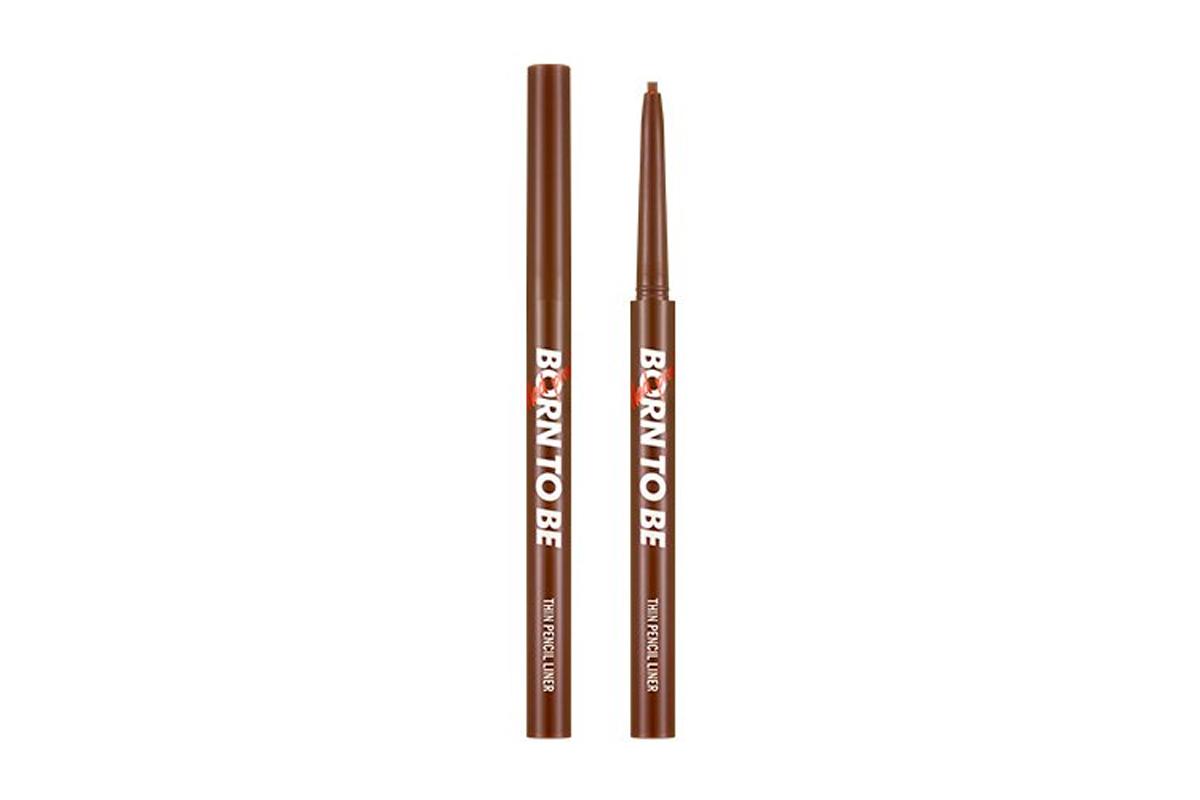 Use this to tightline then bring out the corner into a small wing.
MAKE UP FOR EVER Double-Ended Shader & Smudger Brush 204
Price: 37,000 won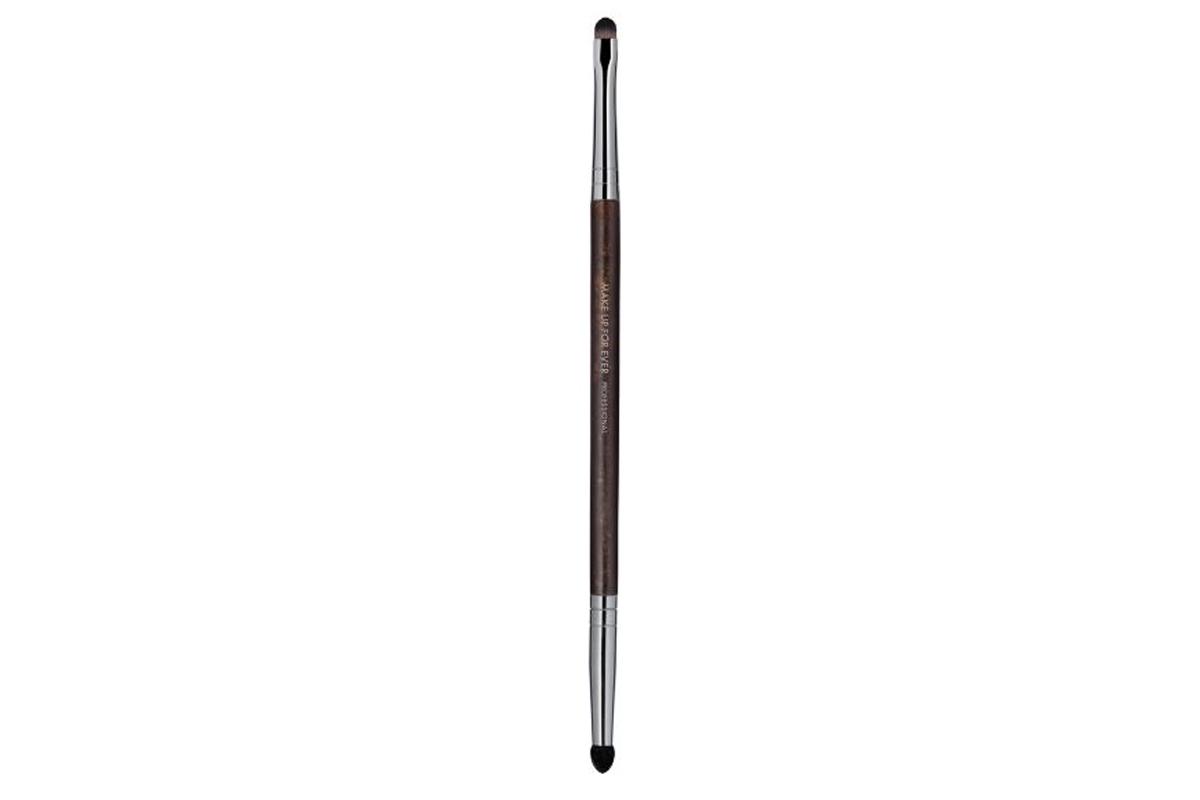 Mix the dark brown and plum colors from he palette and smudge to create a gradient effect.
This will make it look more natural.
CCAM BBAK 10mm Deep Yellow
Price: 7,200 won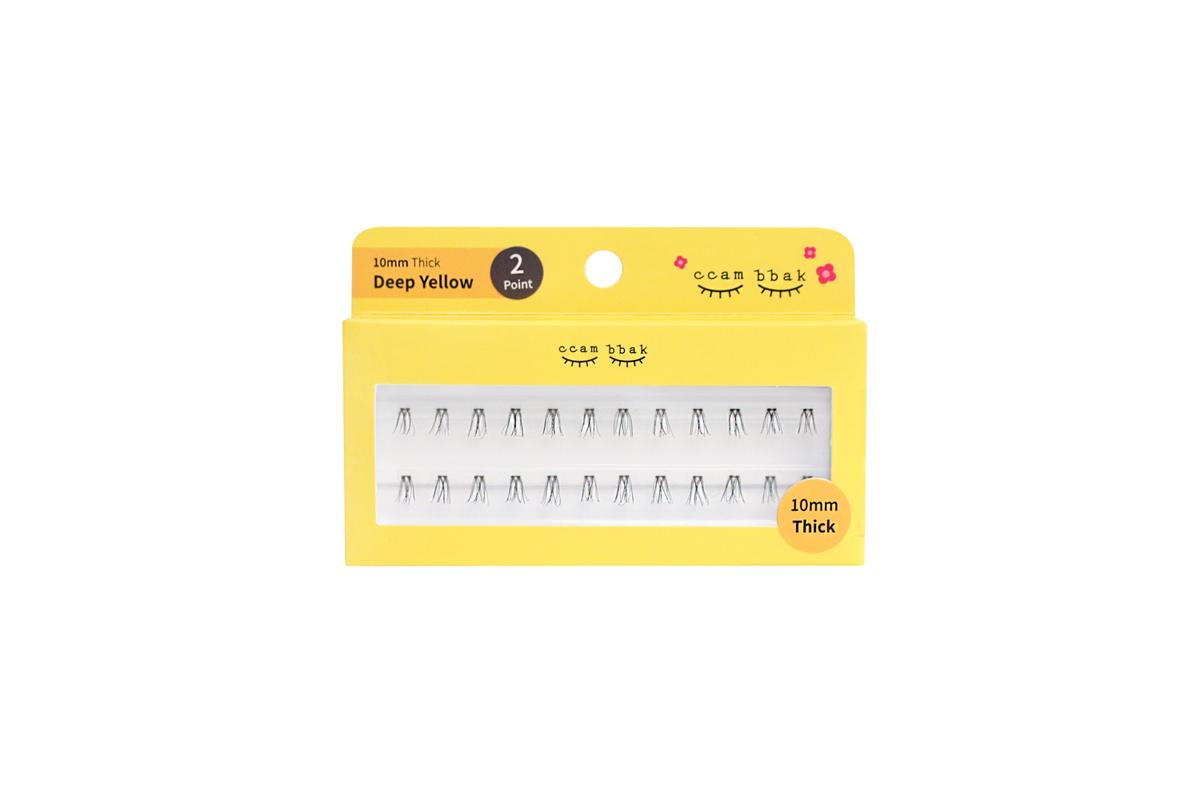 Grasp the false lashes close to the base so you don't damage them. Attach close to the lash line.
With these you can customize to your eye shape for the most flattering look.
Espoir Nomudging Mascara Waterproof XP Clean Black
Price: 22,000 won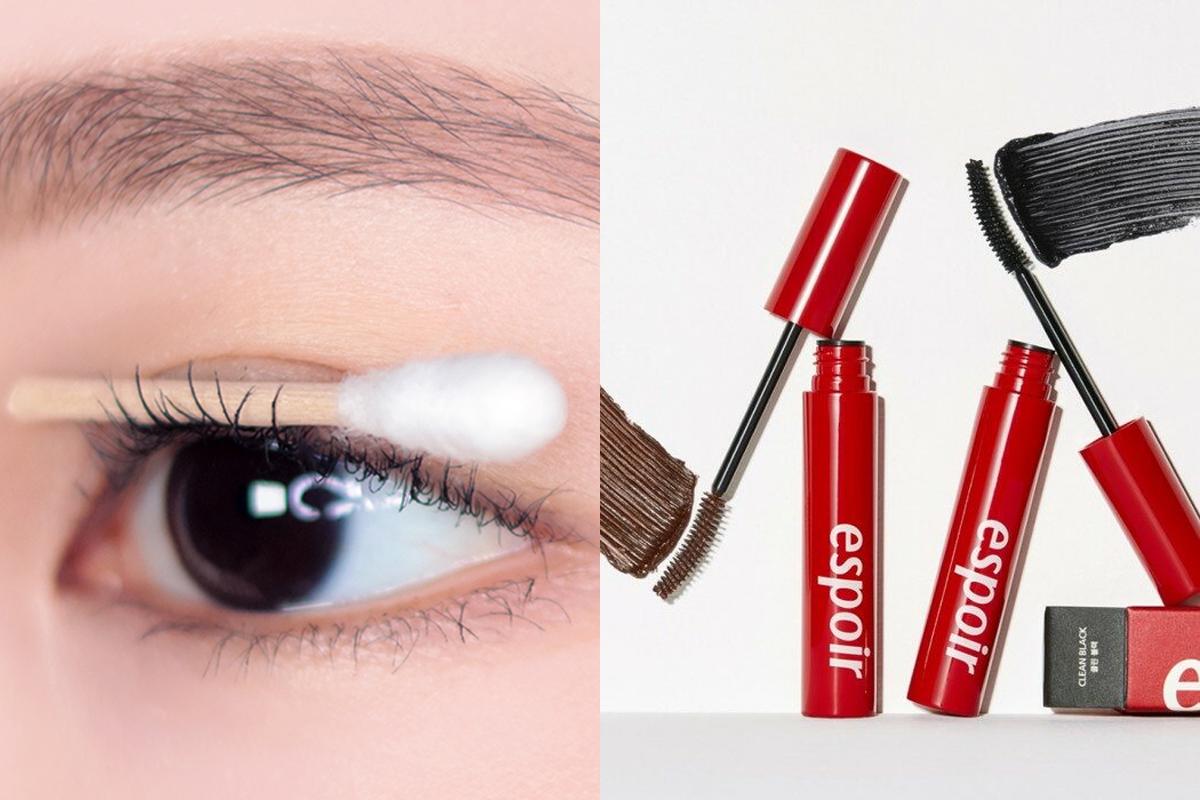 Next apply mascara to both real and false lashes to connect them and make them look more natural.
Be careful not to knock off the false lashes though.
Use a lighter to warm up the wood of a cotton swab to curl lashes again.
APRILSKIN Brush Double Up Liner
Price: 22,000 won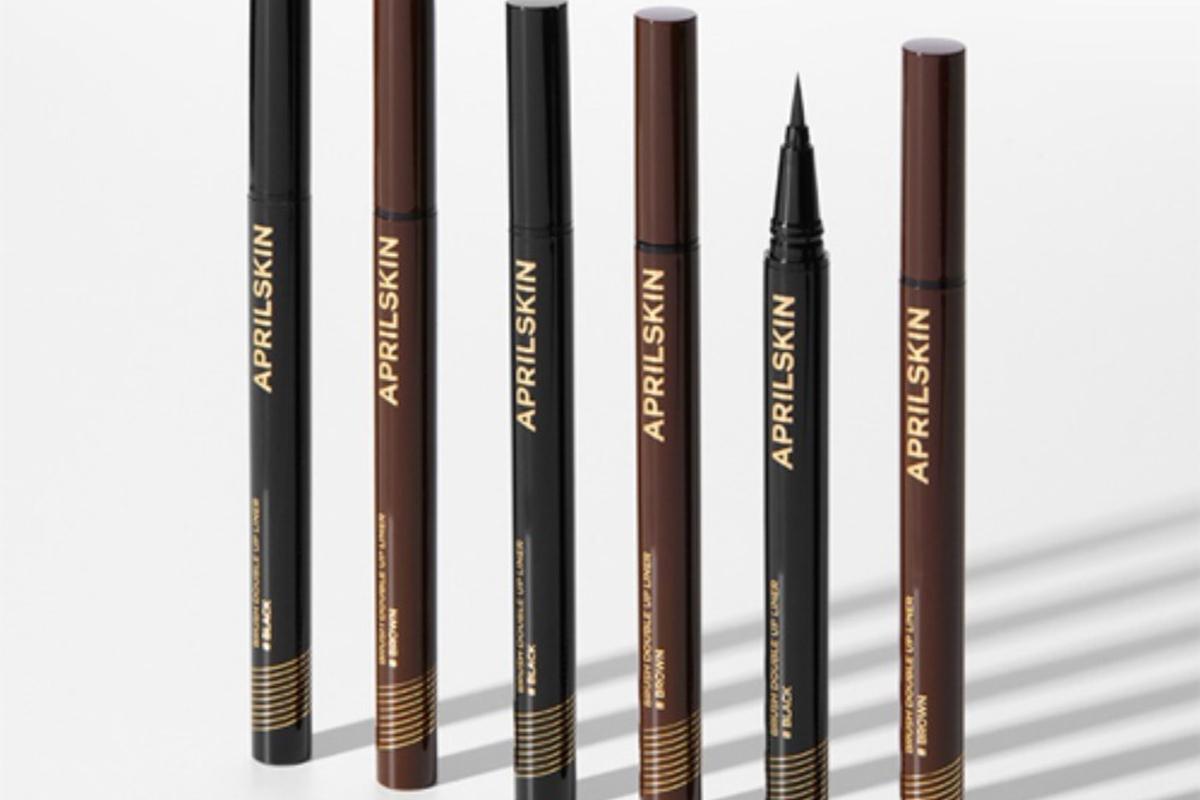 Use this liner to fill in any gaps between the false lashes.
Draw a very light tail at the out corner.
Next use the darker shadow to add a little more depth on the lower lash line
---
Lip
rom&nd Blur Fudge Tint #06 Mauvish
Price: 13,000 won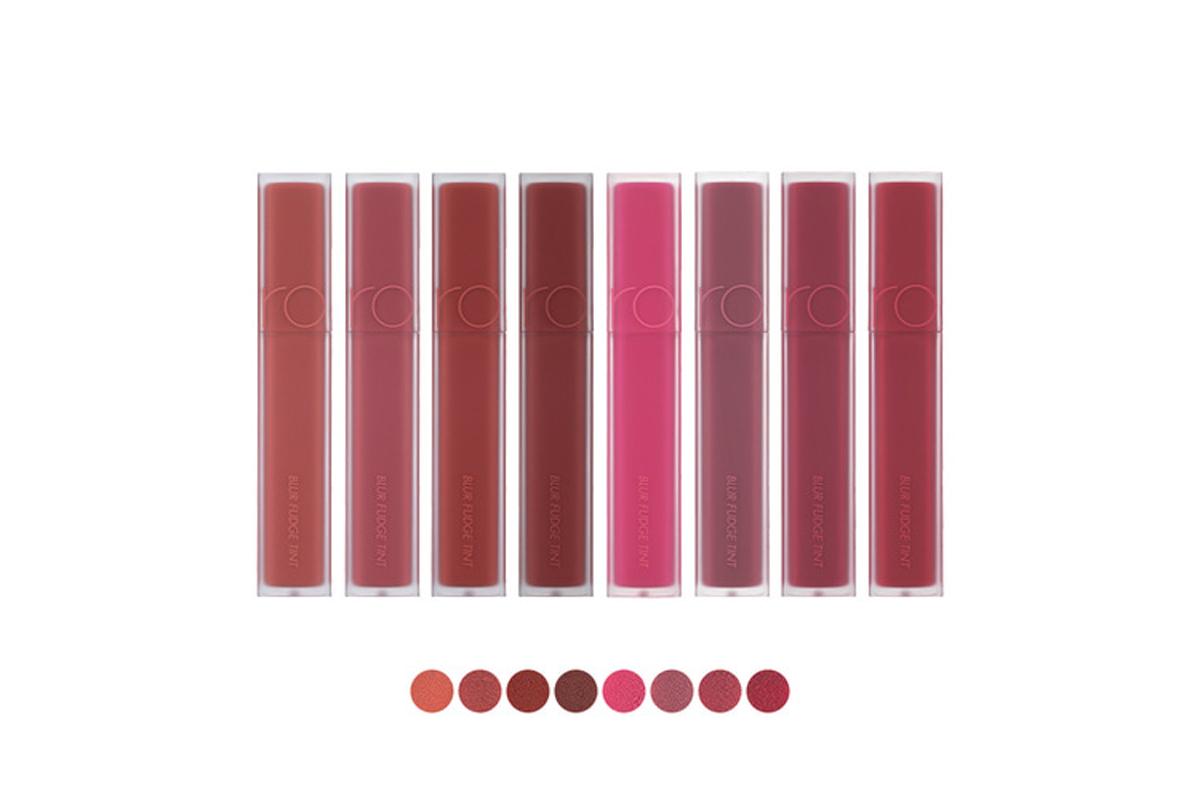 Be sure to stretch the lips to fill in all the creases.
Real Techniques Pointed Crease Brush 201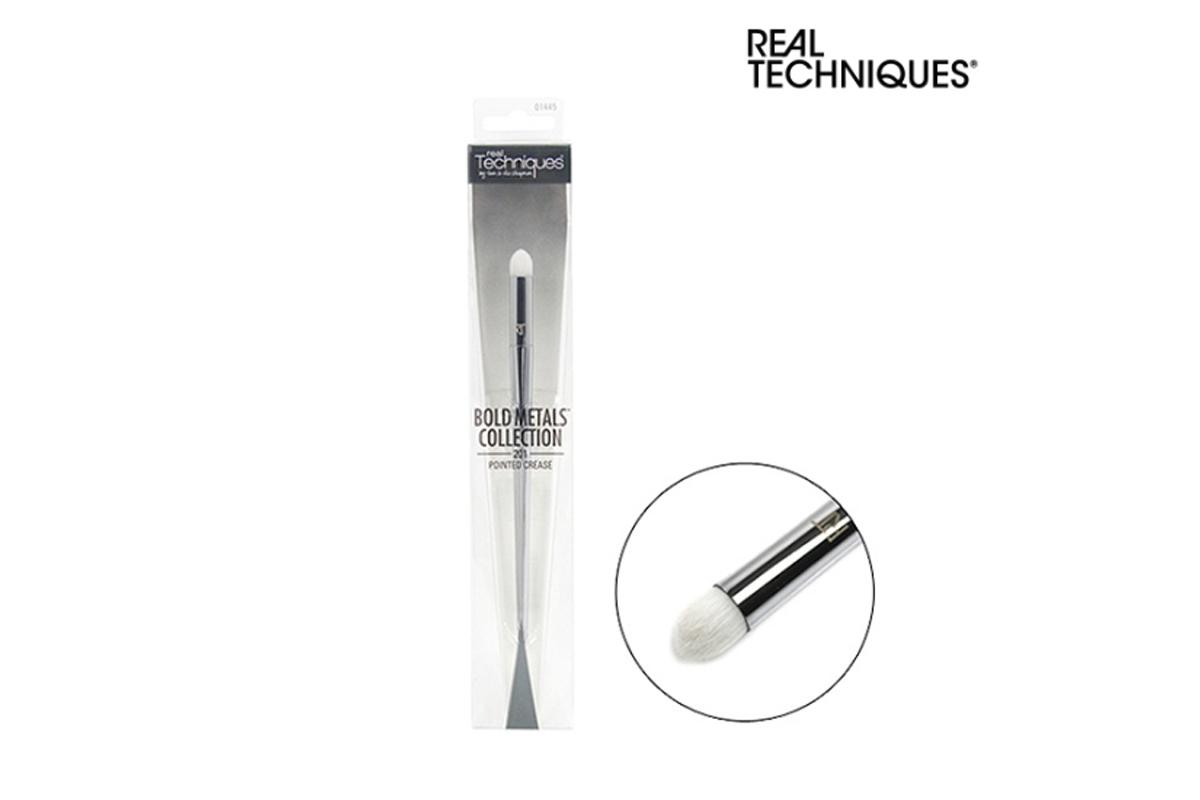 It is best to apply with a brush such as this small one.
rom&nd Blur Fudge Tint #07 Cool Rose Up
Price: 13,000 won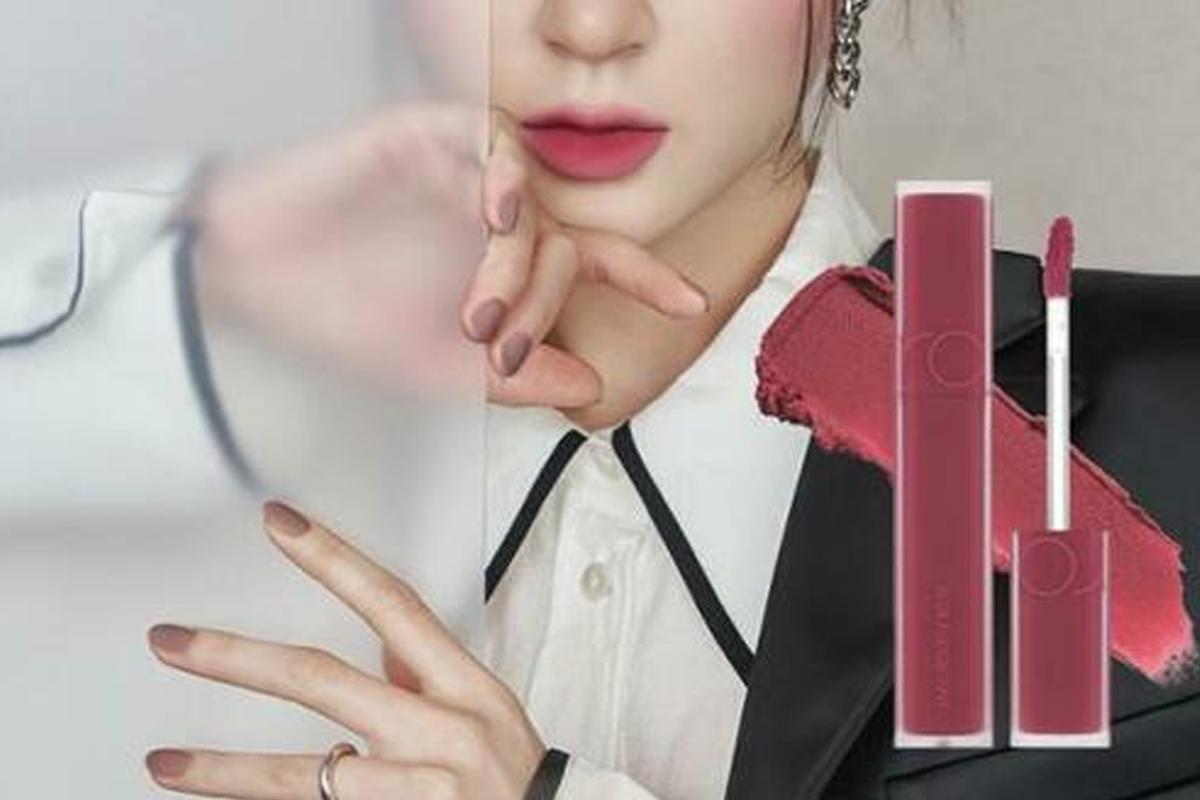 Next add a darker lip shade on top for a winter vibe.
Peripera Ink Mood Mul Gloss
Price: 10,000 won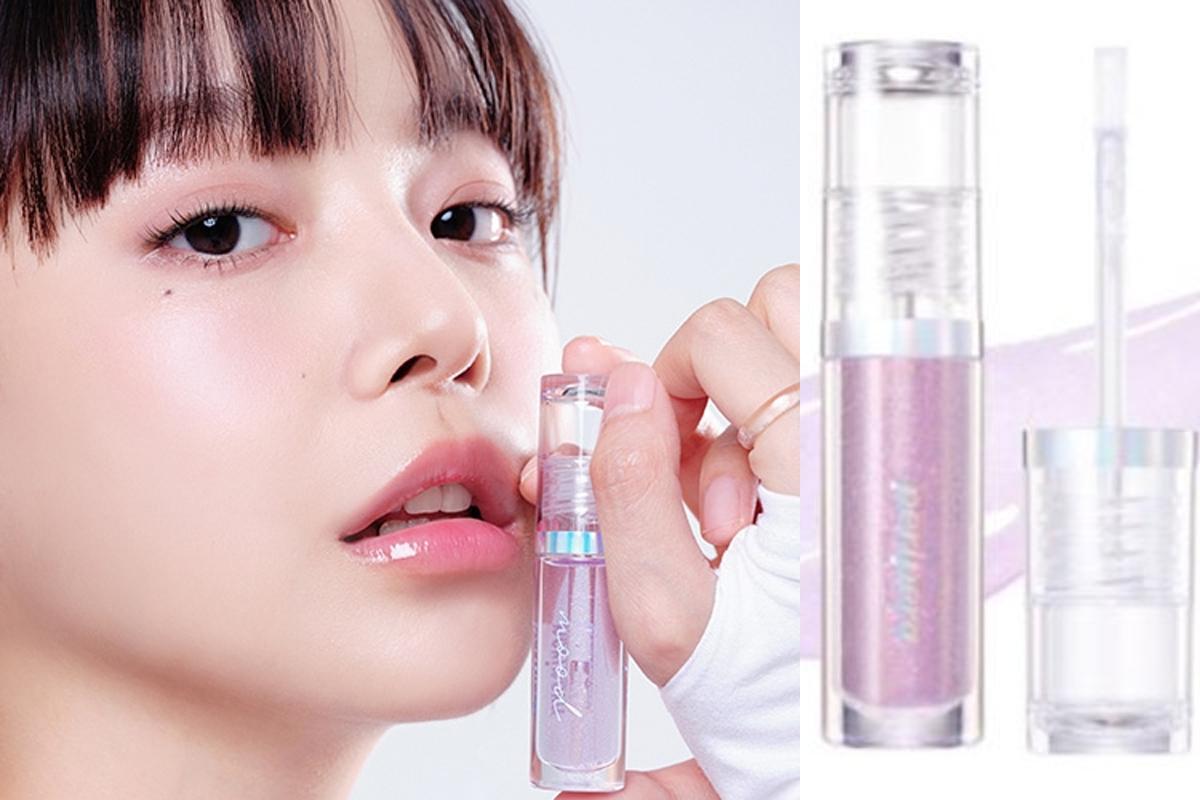 This gloss will make your lips look smooth and shiny.
There is a pearly shimmer, but not so much that it overpowers the lip color.
Rather than applying all over, just dab a small amount on the center of the lips to create dimension.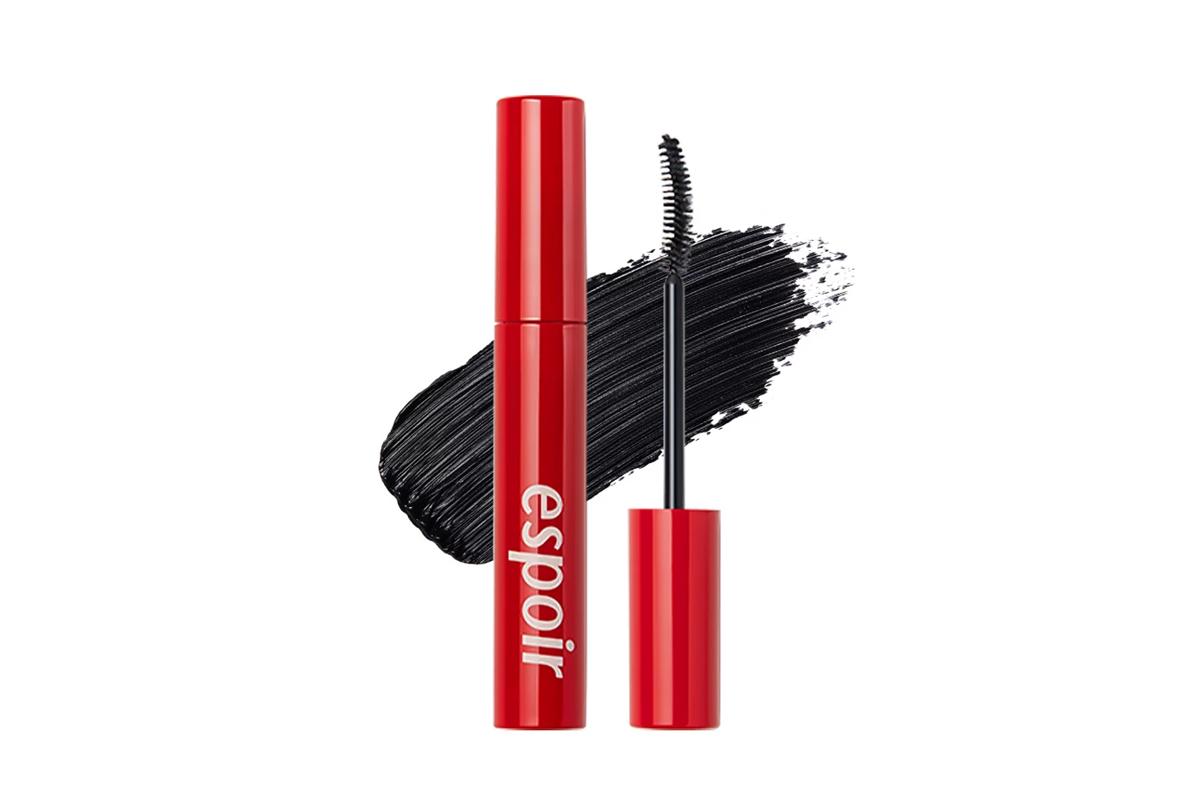 Apply the Espoir mascara to the lower lash line.
---
Blush & Contour
POIRET Princeau À Maquillage Ombre Base
Price: 90,000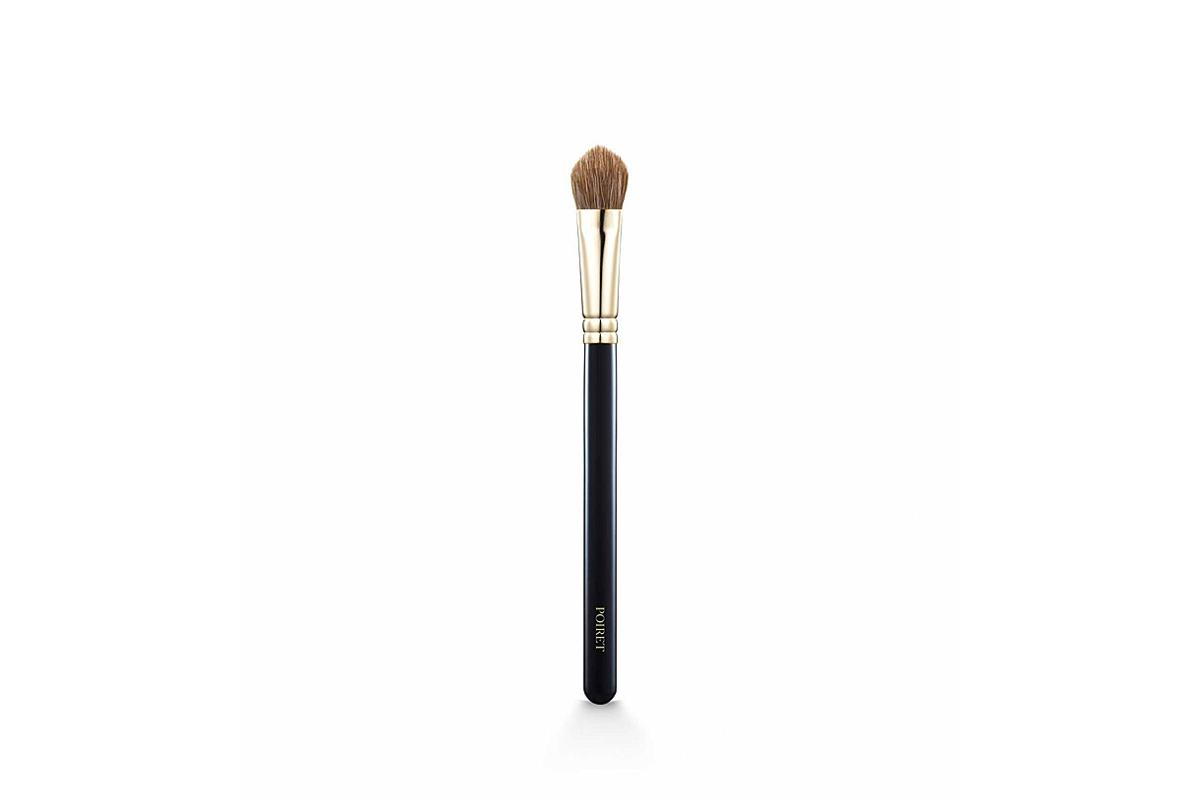 After that apply the two blush shades from the palette below the eyes and down onto the cheekbones, and a little bit to the nose and chin.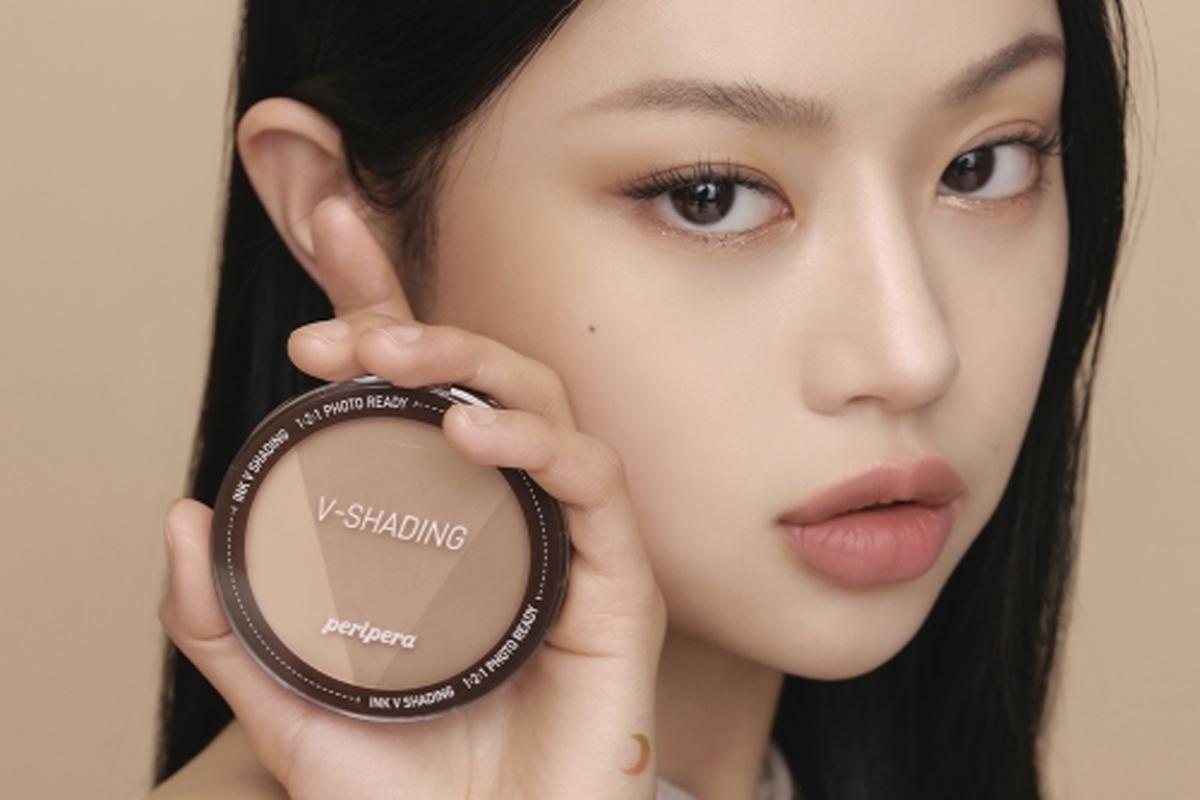 Next, apply contour using the same contouring product from earlier.
Too much contour can overpower and break the balance, so only use a little.
Chanel Pinceaux Blush Brush
Price: 88,000 won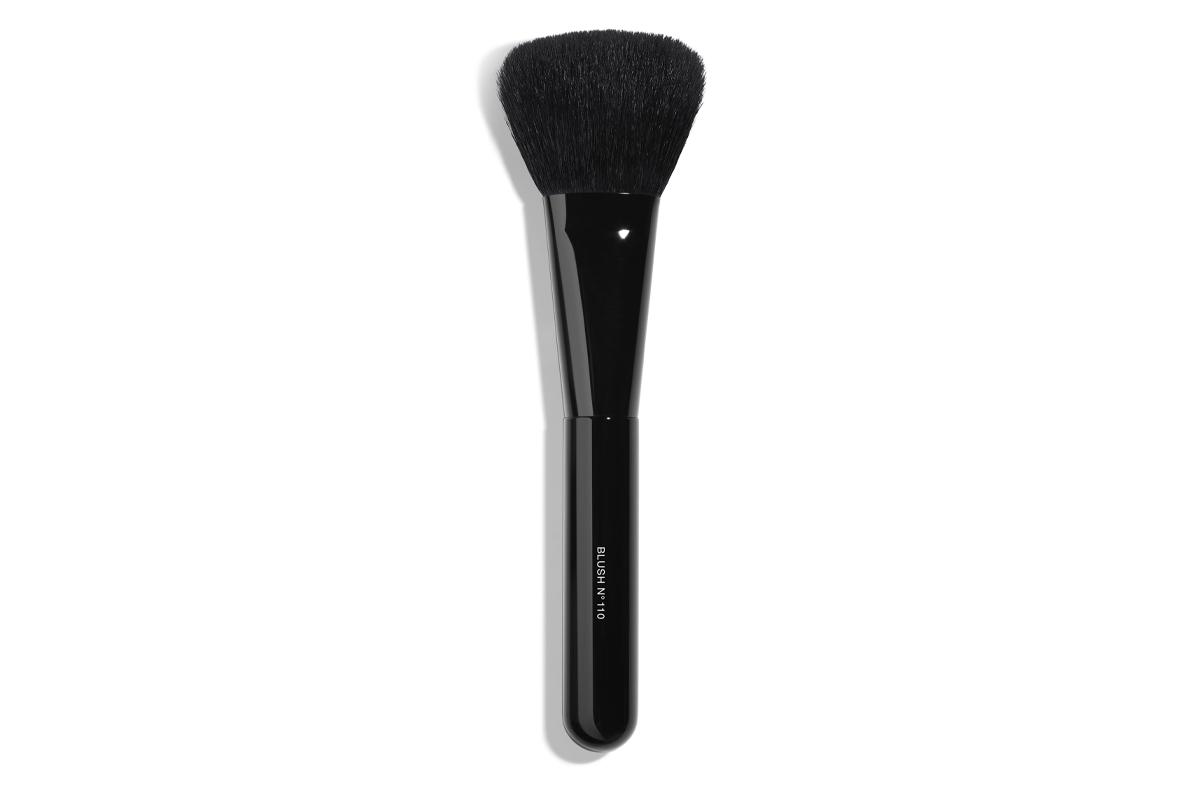 Use a brush to apply soft and cool colors.
When doing a bright and clean makeup look like this it is good to contour last.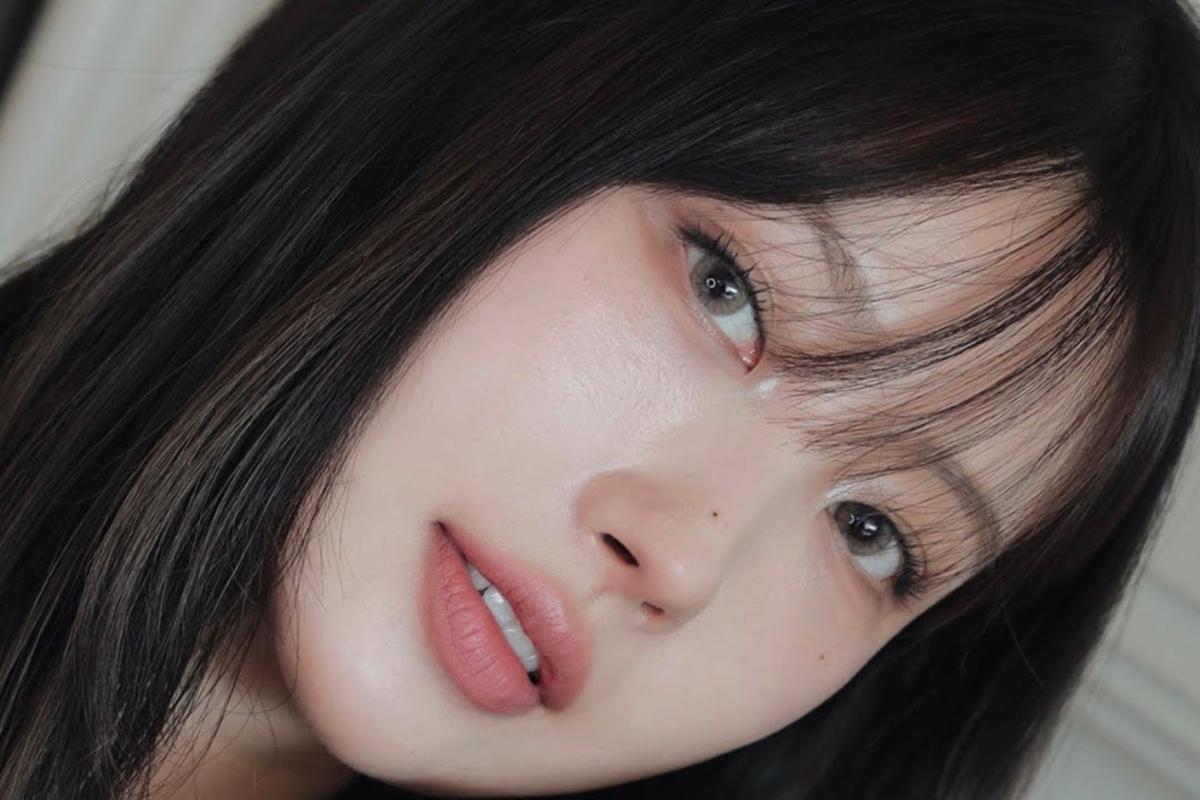 Source: Risabae YouTube
Here is the finished look on Risabae!
The natural and bright look is very flattering and perfect for winter.
---
For this winter, the trend is bright and dewy, natural looking makeup.
Risabae makes it look very easy too, so anyone can try these techniques.
What do you think of this style? Let us know in the comments.
---