Mass COVID-19 Infection At A Church In A Village In Cheonan
233 People Tested Positive So Far And Most Were Unvaccinated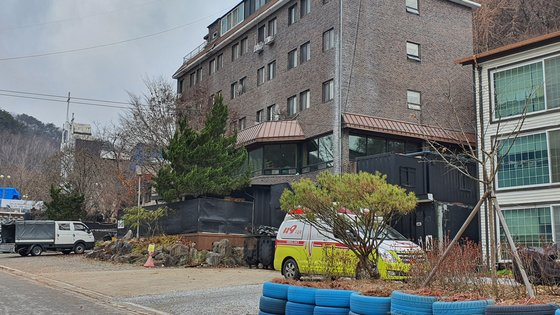 Ambulance waiting to transport patients (Source: Shin Jin-ho/The JoongAng)
A, church member and villager of a small religious village, visited a screening clinic in Cheonan-si for examination after suspected symptoms of COVID-19 such as muscle pain and chills appeared on the 21st.
After A was confirmed positive, eight more were confirmed on the 22nd, and 222 were confirmed positive on the 23rd. The quarantine authorities estimated that the total number of infections would increase further as more are tested.
When the mass infection occurred in the religious village, Cheonan set up a mobile screening clinic and conducted an emergency test on all residents. Religious facilities in the village were suspended and closed. Most of the infected were asymptomatic or mild patients, and 164 of the confirmed patients were not vaccinated.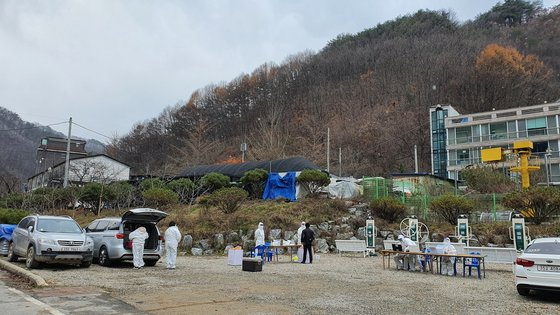 Temporary testing center in village (Source: Shin Jin-ho/The JoongAng)

The quarantine authorities plan to classify the confirmed patients by age and condition and distribute them to hospitals or residential treatment centers. Asymptomatic and mild patients under the age of 70 will be treated at home, according to the government policy. Some of the confirmed patients have been moved to nearby villages or downtown Cheonan in an asymptomatic state, but the air is still tense.
According to the quarantine authorities, 427 residents live in the village where the mass infection occurred. It was identified that the structure of the village is such that all residents are church members and lead their lives based on their religion.
According to Cheonan-si and local religious circles, believers gradually flocked to the area when a pastor opened a pioneering church in this village in 1992.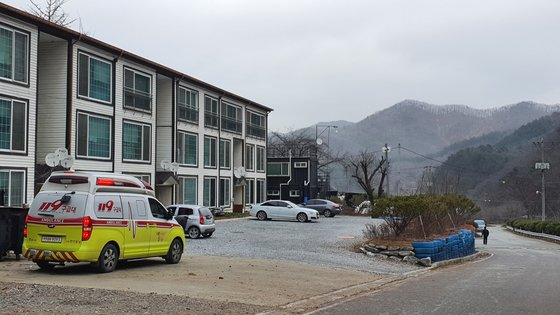 Ambulance waiting to transport patients (Source: Shin Jin-ho/The JoongAng)
You have to go up a small road off a two-lane road for about 10 minutes to reach the village. It is such a remote place that it would be impossible to know of its existence unless you were deliberately visiting it.
It is estimated that the total number of believers attending the church is twice that of the number of villagers. This is because believers from other regions visit this place to worship.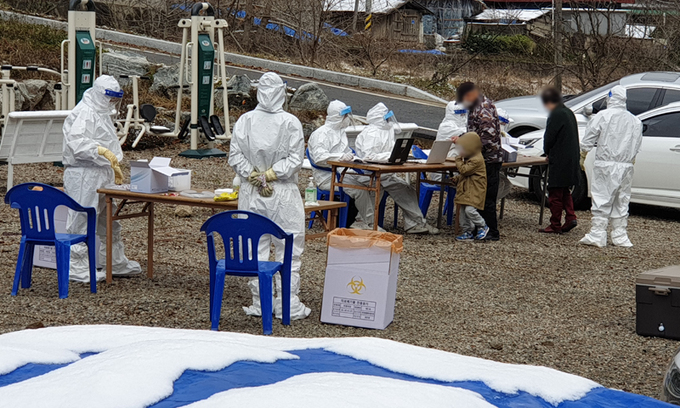 Source: Kim Jung-mo/Segye
According to the quarantine authorities, most of the residents live together with their families without doing many outside activities. As a result of the investigation, it was confirmed that they held face-to-face worship services at churches in the village on the 14th, and about 70 people gathered to make kimchi from the 15th to the 16th. Authorities believe that COVID-19 spread rapidly at this time.
---
This article was paraphrased from: The JoongAng
---